Just like French cuisine, Italian recipes have scared many unprofessional cooks away because of their complexity. But that doesn't happen with these easy Italian dishes.
Not only do they require just essential ingredients, but they also don't take much time to make. Most of my ideas need only less than an hour to complete, which is suitable for your convenient meal.
Let's Take A Look At These 27 Easy Recipes Coming From Italy!
These easy Italian recipes that I present to you here are divided into different parts for various preferences. You can even find some vegetarian dishes for those who don't favor eating meat.
Pasta
Spaghetti and Meatballs
Pasta Carbonara
Cacio e Pepe
Fettuccine Alfredo
Pasta alla Norma
Tortellini Soup
Pasta e Fagioli
Spaghetti alle Vongole
Bucatini all'Amatriciana
Pasta Puttanesca
Trofie al Pesto
Bread And Rice
Margherita Pizza
Burrata Bruschetta
Pappa al Pomodoro
Nduja Arancini
Focaccia
Parmesan Risotto
Calzone
Meat
Crockpot Italian Meatballs
Pork Marsala
Chicken Parmigiana
Chicken Piccata
Chicken Cacciatore
Seafood
Shrimp Fra Diavolo
Shrimp Scampi
Mussels Marinara
Vegetarian
Minestrone Soup
Artichoke Gratinata
If you want to know more about every dish, let's scroll down!
11 Simple Italian Pasta Dishes For Your Hungry Stomach
You can't talk about Italian cuisine without mentioning pasta. There are tons of pasta types coming from Italy like spaghetti, fettuccine, bucatini, etc. And along with those are numerous recipes for you to try.
Nothing reminds me of Italy more than spaghetti and meatballs. And if you need a way to revive leftover spaghetti, this recipe is perfect for you.
Spaghetti, various big meatballs, and tomato sauce, this simple dish has stolen my heart since I was young. You can elevate this recipe in different ways. But for me, I just grate some parmesan cheese on top.
But if you want to serve this to your Italian friends, be careful with the details. In Italy, meatballs are smaller and served with egg-based, baked pasta instead of spaghetti.
Some may hesitate to eat this pasta when they see the raw egg yolks mixed with pasta. But trust me, this is outstandingly delicious! It only contains four simple ingredients: pasta, parmesan cheese, egg yolks, and guanciale (cured pork cheeks).
And it doesn't take many steps to make. Just boil the pasta in salted water. Then mix raw egg yolks with grated parmesan cheese and the cooked pasta. Toss guanciale in, and you're done! For this dish, Italian often use long, thin pasta like fettuccine, linguine, or spaghetti.
Let's see how chef Jamie Oliver makes this pasta carbonara.
In Italy, Cacio e Pepe means "cheese and pepper". And those are the two sole ingredients in this dish. Thus, once you mess up one of those components, there's no way for you to hide it. Therefore, chefs in high-class restaurants pay close attention to every step of this recipe, from choosing the ingredients to cooking it.
Pasta used in Cacio e Pepe often has a rough surface like spaghetti or tonnarelli to adhere to the sauce well. And while traditional recipes taste the best, feel free to add seafood or bacon if you want a heartier meal.
Just like Cacio e Pepe, this pasta dish is quite simple yet stylish in its own way. Over the years, a European-originated treat like Fettuccine Alfredo has spread its popularity all over the world, even in the United States. Nowadays, you can easily find ready-made Alfredo sauce in grocery stores.
However, I still recommend making one yourself to have your preferable flavor. You just need to prepare butter, cream, and parmesan cheese for this rich, creamy sauce. When the cheese melts, it liquefies into the sauce and coats the pasta.
Just like its name, Pasta Alla Norma is an iconic Italian pasta dish with eggplants. According to original recipes, it requires macaroni, fried eggplants, tomatoes, grated cheese, and basil.
However, recently, most people have changed to roasted eggplants instead. There are various reasons behind this. Maybe it's because roasting eggplants is less messy and time-consuming. Also, roasted ones can hold their shape better than being fried.
Have you ever wondered how Italians make pasta alla norma? Check it right here!
When it gets colder, I always consider making a tortellini soup to warm up. It's all thanks to the rich, creamy tomato sauce. To make it, you'll need tomato paste and heavy cream. And don't forget paprika for some heat.
Then, you'll just need to toss in your tortellini. You can make any filling you want, from the vegetarian one to meat or cheese. Also, if you aren't used to making these, just buy some ready-made ones, though they will take longer to cook.
Translated into "pasta and beans", Pasta e Fagioli obviously contains these two ingredients. However, as simple as it is, this dish has numerous varieties throughout Italy. Some are thicker, whereas others are liquid-like.
That's why you can make it with any pasta you want. However, small pasta is the most appropriate option as it can absorb the soup flavor. Add pancetta to thicken the soup or chicken broth if you like it the opposite way.
Spaghetti alle Vongole, known as spaghetti with clams, is a well-known dish in Italy, especially in Campania. Basically, this recipe requires cooking clams in wine until they open. Then, toss them in the pasta for a complete dish.
There are two ways to cook this spaghetti. The first one is "in rosso", which refers to using tomatoes and fresh basil for the sauce, while the second one, "in bianco", doesn't. Aside from that, you can switch white wine with chicken broth or water if you can't handle alcohol well.
You'll know the whole process of cooking Spaghetti alle Vongole here.
Beginning in the Lazio region, Amatriciana is one of the most famous sauces in Italian cuisine. There are several versions of it, based on different areas. For example, some use strutto (canned pork lard) instead of guanciale, whereas others don't include tomatoes and onions in their recipes.
Actually, this dish is also a variant of the original ones. Before, Italians often used spaghetti in this dish. However, later, bucatini has gained its place, and people started combining it with the Amatriciana sauce.
If you need some quick dinner meals, don't forget this recipe! Puttanesca is a yummy Italian sauce initially made with garlic, chile peppers, capers, and anchovies. You can add more spices to enhance its flavor.
When you are done with the sauce, all that's left is cooking pasta in the sauce until it's al dente. Since pasta puttanesca has a pretty bold flavor, you just need to make some salads to accompany it.
Despite its fancy name, this dish is just humble pasta with pesto sauce. And just as its name indicates, the best combination with pesto sauce is trofie, handmade pasta with a spiral shape. Its twisted look adheres perfectly to the sauce.
However, if you can't find trofie, it's fine to use other types of pasta like spaghetti, linguine, or bucatini. Even short pasta can go with this sauce.
You'll make this Trofie al Pesto like a profession with this guidance.
7 Quick And Flavorful Italian Recipes Using Bread And Rice
Aside from pasta, Italian cuisine also has other famous dishes using bread and rice like pizza, calzone, and risotto. So do you know what else I'm storing for you? Let's scroll down for more!
Born in the 1800s, Margherita pizza is how Italian people showcase their flag's colors. Containing only the most simple ingredients, this pizza presents these very three colors: red from the tomato sauce, white from the cheese, and green from the basil.
Although many Margherita pizza variants have been invented, multiple restaurants still follow the original recipe to show that they're authentic ones.
You can easily make it yourself but be careful when choosing the ingredients as the more simple it is, the more it shows components' quality.
Burrata bruschetta can be used as a delicious Italian dish to pair with any meal in your day. Or surprise your friends at your next party with this dish.
However, before you get confused with these two words, let's get to know them one by one. Burrata is a cheese made from cow milk, sometimes buffalo milk too. Thus, it has a softer and creamier texture.
As for bruschetta, it used to be a dish from the poor. People often ate stale bread with oil, garlic, tomatoes and called it bruschetta. However, it has become famous all around the world with the help of burrata cheese.
With this, your burrata bruschetta will be the best in the world!
Do you know how to elevate your stale bread into a stylish dish? Use them to make Pappa al Pomodoro! Also known as Tuscan bread soup, this dish is so famous all over Tuscany that almost all restaurants have it on their menu.
While traditional recipes call for stale bread, a fresh one is suitable as well. Aside from that, there are no fixed requirements for other ingredients. You can use whatever types of tomato and broth to your liking. Just remember to drizzle some olive oil for the finishing touch.
Arancini is a must-try specialty when visiting Sicily. These bread crumbs-coated rice balls appear in almost every coffee shop. Most of the time, they are filled with ragu, mozzarella cheese, and peas.
But in this recipe, you'll find nduja – a spicy pork sausage – inside these balls. This sausage is made of pork head, except for the jowl, and seasoned with Calabrian chili peppers for the heat.
There can't be a more simple yet delicious dish than this one. You can see it as an oven-baked yeast bread with a similar texture to pizza. That's why in some areas, you'll see people calling it pizza bianca.
Focaccia is also a versatile bread that can be used in many ways. You can cut it into bite-sized cubes and put them in salads. Toasted focaccia is a fantastic choice for a midday snack. Adding honey, sugar, and dried fruits to the dough, you'll have a sweet dessert after meals.
This focaccia is like a cloud with a crispy exterior.
It'd be a waste not to include risotto into this list. Everyone knows risotto comes from Italy, but not all know how to make it. And for people without any experience, cooking this dish can be pretty tricky.
When cooking rice with white wine, remember to frequently stir it and gradually add more broth until it reaches an ideal consistency. You can use any rice for risotto but leave the long grain ones aside since they can ruin the creamy texture of this dish.
If you want a pizza but have no time to make one, why not change it into a calzone instead? Using the same ingredients as regular pizzas, these calzones are only as big as a sandwich. That's why Italian people often buy them at street vendors and eat right on the go.
If you shape them like small pinwheels, you can serve it as a starter of your Italian party. Don't worry, the shaping part is super simple.
And of course, you can make them at home as well. Just take any ingredients left in the fridge like salami, ham, vegetables, cheese, and eggs for the filling. However, omit the tomato sauce, it will be used as a dipping sauce for your calzones.
Let's figure out how they make calzones in two different ways!
4 Italian Meat Dishes That Take Less Than A Hour To Make
I must admit, without meat, all cuisine will lose half of its fun. And Italian one is no exception. If you disagree, let's try reading all these recipes below. I bet you'll change your mind!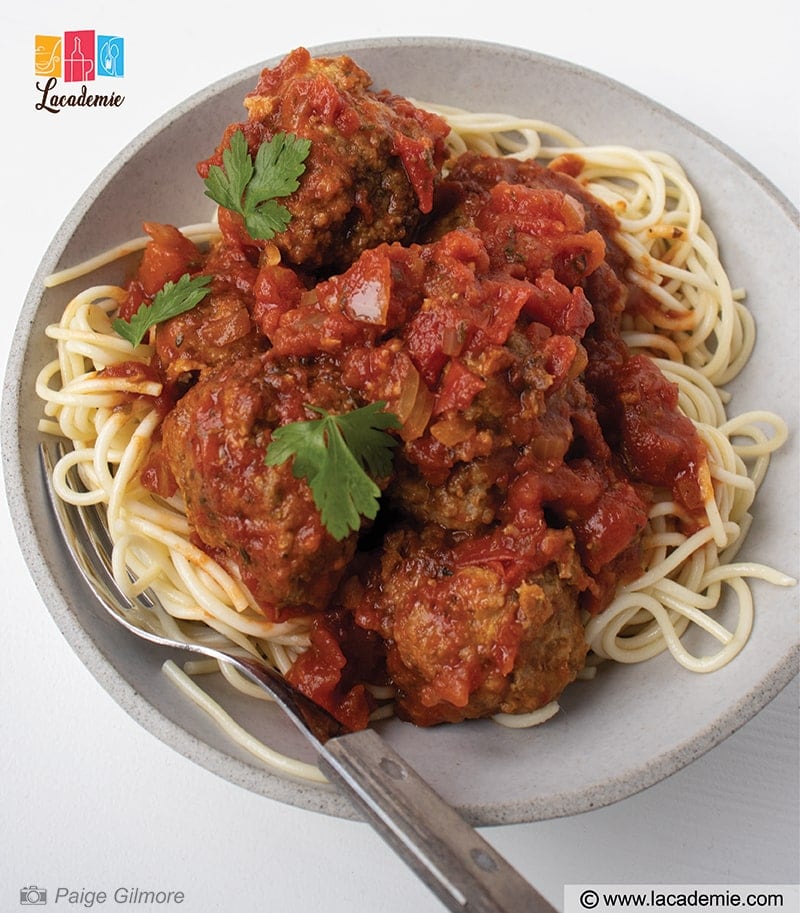 Meatballs are a familiar dish in many countries, and each has its own recipe. This time, I'll introduce the Italian version with Parmesan cheese and various seasonings.
But don't think it'll be hard. With a crockpot, you only have to spend 15 minutes on prep work. Then, this cooking tool will do all the cooking for you. After 4 hours, you'll have a warm plate of meatballs and marinara sauce for your meal.
When talking about marsala, most people would think of the chicken version right away. But in this part, I'll introduce you to the pork one. Using pork tenderloin, this dish is as budget-friendly and simple as the original chicken marsala.
Complementing this piece of meat is a rich, creamy sauce made of mushrooms, reduced Marsala wine, cream, and fresh herbs. For the best experience, serve it with pasta or mashed potatoes. Before eating, you can squeeze a bit of lemon juice to balance the richness.
You may know this delicious Italian chicken dish better with the name "chicken parmesan". Made with breaded chicken, tomato sauce, and different types of cheese, this dish has been a part of many people's childhood.
In Italy, sometimes people even add ham or bacon to chicken parmigiana for extra protein. You can enjoy it on its own or serve it with pasta and salad. This chicken is also delicious as a filling for a sandwich. So, it's all up to you how to enjoy it!
Chicken piccata contains two main parts: thinly sliced chicken breast and lemon sauce. For the meat part, after cutting, coat it with egg mixture, flour, and other seasonings. Make sure that you don't cook it for too long.
The perfect partners for this chicken piccata are rice, pasta, mashed potatoes, salads, etc. For the lemon sauce, you can use chicken broth as its base for more flavor. With this, the sauce is not overwhelmed with the sour taste of lemon.
With this instruction, you'll want to make chicken piccata right away!
In Italian, cacciatore means "hunter", and that explains its cooking method. Based on original ones, hunted chicken is slowly simmered with various ingredients like tomatoes, bell peppers, onions, and herbs in a wine-based broth.
Because of its particular origin, there is no concrete recipe for chicken cacciatore. Each Italian region has its own way of cooking it. For instance, South Italian people tend to choose red wine for the stock, while in North Italy, white wine is the favorable choice.
Have You Ever Tried These 3 Italian Seafood Dishes?
After all the pork, chicken, and cheese above, you may want to refresh your palate. And nothing does that job better than these three seafood recipes below.
While Italian cuisine is famous for its elegance, this dish is entirely different with its heat. And maybe that's the reason why it's got the name "fra diavolo", which means "brother devil".
Actually, there's nothing complicated in this recipe. All you need is shrimp, tomatoes, crushed red peppers, and wine. To balance the flavor, you may want to add a bit of lemon zest to the sauce, especially when your wine is oversweet.
It's hard to find any seafood more graceful than this. Just imagine large shrimps swimming in a garlic, lemon, and butter sauce. It doesn't have many ingredients, so the shrimps' flavor can really shine.
For the sauce to accompany it, you'll need white wine and cold butter so that it has a smooth texture. If you're afraid your children can't handle the alcohol, swap it with the chicken broth. Shrimp scampi is an appropriate choice for appetizers, or you can serve it with pasta or rice as a main dish.
I have only one sentence to say: This shrimp scampi is delicious!
Fish and shrimps are regular seafood choices but don't forget about mussels! Though they take quite some time to clean up totally, the result is worth the effort. You'd better use cool, not cold, saltwater so that they can release all the remaining sand.
After that, simmer them in the marinara sauce made with tomatoes, garlic, herbs, and onions. You can add other ingredients like capers, olives, spices, or wine for the leveled-up versions.
2 Convenient Yet Tasty Italian Vegetarian Recipes
As for vegetarians, don't worry, you won't be left out in this article! Italian cuisine is famous for letting the ingredients sing out their worth. So, you'll experience the freshest feeling with these recipes!
Minestrone soup is how Italians deal with their leftover vegetables. Besides chunks of veggies, you'll find white beans, pasta, and rice in any typical soup. From that, this food beginning with "M" is cooked differently based on various factors like regions or seasons.
In Italy, people often use basil pesto as its topping. However, you can use other ingredients as well. For example, some parsleys can provide freshness to this soup. Or, some recipes use aged cheese for a more savory flavor.
Do you know how to elevate this humble minestrone soup? Click right here!
Your Italian vegetarian guests will be over cloud nine if they see this dish on your table. Not only is it flavorsome and nutritious, but this dish also doesn't take long to make. Usually, I only need about half an hour to complete it.
Just cook the artichoke heart in chicken broth, or vegetable broth for a full vegetarian version, until it turns brown. Then place bread crumbs on top of the artichokes and bake them in the oven for 10 minutes. That's it!
Have Any Dishes Caught Your Eyes?
As you've read so far, you'll see there are multiple Italian recipes asking for only a few ingredients so that every diner can taste the flavor of all components clearly. That's why when you make these dishes, take some time to choose your ingredients.
And here ends my article. Have you figured out what you want to make for tonight's meal? Or do you have other suggestions for other readers and me?
Whatever they are, feel free to share your thoughts in the comment section below. And you can print this article to read it with your family and friends in preparation for a whole Italian dinner party!
Nutrition Facts
6 servings per container
---
Amount Per ServingCalories375
% Daily Value *
Total Fat 17g

27

%
Cholesterol 201mg

67

%
Sodium 871mg

37

%
Potassium 194mg

6

%
Total Carbohydrate 33.8g

12

%

Dietary Fiber 0.4g

2

%
Sugars 0.8g

Protein 20.3g

41

%
---
Calcium

224

%
Iron

3

%
Vitamin D

17

%
* The % Daily Value tells you how much a nutrient in a serving of food contributes to a daily diet. 2,000 calories a day is used for general nutrition advice.