If you have a question, "What cheese goes in lasagna?" you are not alone. It might be a frequently asked question, yet, you might find it challenging to find an excellent article that discusses this topic.
You are lucky today since you have reached this humble article; I will provide every information you might need. You can even find some special recipes that use the type of cheese you want to try here! No more prolonging; let's get scrolling!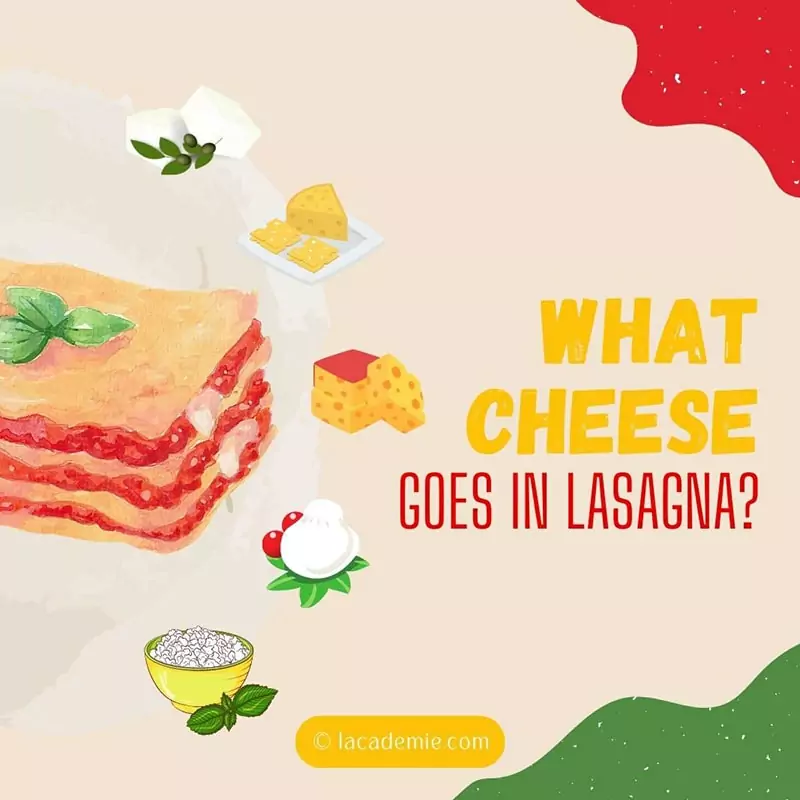 What Makes Your Lasagna A Lasagna?
Lasagna (or lasagne) is an iconic Italian dish, with the oldest known recipe dating back to the 14th century (1). The dish is usually served as the main course in a hearty dinner.
And such feasts can't be complete without a glass of wine on the side! There are even specific standards for wine that can pair with lasagna. I highly recommend balancing your meal with red wines that are somewhat acidic and fruity.
Since this dish includes various ingredients, you should learn how to assemble a lasagna's layers correctly. This way, your delicious meal won't collapse through cooking.
Essential ingredients are lasagne (flat noodles), ragu (special sauce for pasta made of ground meat and tomato sauce), vegetables, herbs/spices (garlic, oregano, or basil), and the soul bechamel (a white sauce that is made of cheeses) and cheese topping.
Although there are thousands of types of cheese, only a few of them can match perfectly with your lasagna. If you are curious, the upcoming section will answer your question right away.
7 Best Recommendations For Cheese In Lasagna
The first tip to create a flawless lasagna batch is not to do wrong with the cheese. When you buy pre-made frozen lasagna, you'll see that the brands are very selective with cheese. Choosing the lasagna-pairable is essential, and you should not miss my suggestions below.
| Types Of Cheese | Texture | Taste |
| --- | --- | --- |
| Ricotta Cheese | Smooth, fluffy, and thick texture | Mild sweet, creamy |
| Cottage Cheese | Bumpy and curdled texture | Mild sweet, sour and creamy |
| Feta Cheese | Cubes or crumbles form | Rich, salty, tangy, acidic, and cheesy |
| Mozzarella Cheese | Semi-soft, elastic texture (melted) | Soft, fresh, milky, and slightly sour |
| Provolone Cheese | Semi-hard, stringy, and gooey (melted) | Rich, light, salty, and sweet |
| Parmesan Cheese | Gritty, hard texture | Intense savory, mildly creamy, sweet and slightly fruity, nutty base |
| Romano Cheese | Hard, easy to crumble | Piquant, sharp earthy, grassy, and a hint of bitter |
1. Ricotta Cheese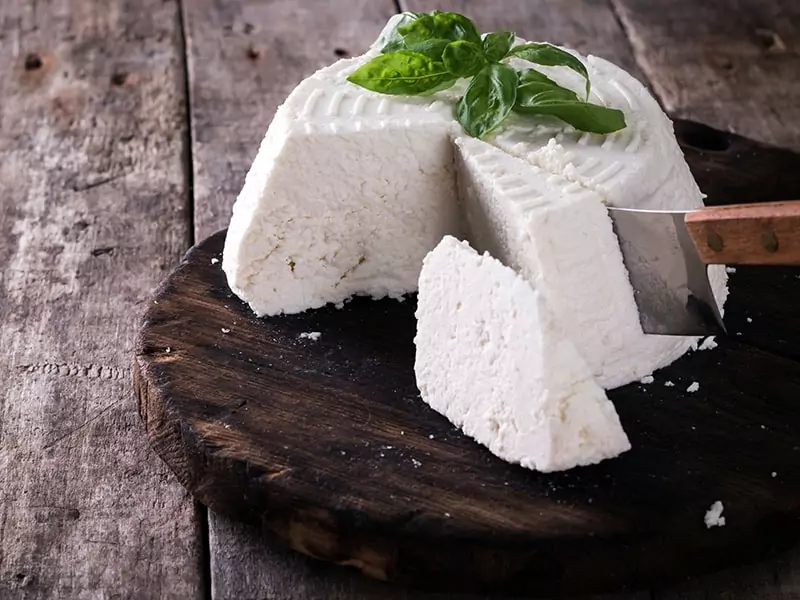 Ricotta, a type of fresh white cheese, is usually called for in the classic lasagna recipes. This cheese is renowned for its mild sweetness, creamy taste with smooth, fluffy, and thick texture (which make ricotta look and taste like velvety plush curd).
To use ricotta in a lasagna recipe, they prefer using whole-milk ricotta to enhance the moisture included in the cheese and lend an even silkier consistency.
Although the cheese is soft and smooth, it is still hard to blend it with other components for a velvety lasagna sauce. That is the reason why you need to add egg to ricotta for lasagna, binding them together better.
One other reason is that ricotta can be dried and lose its softness in the cooking process. Then blending the cheese with eggs can offer a moderate amount of moisture that can prevent cracked ricotta while baking.
The taste test that can definitely help you to choose the best ricotta for your lasagna!
2. Cottage Cheese
Cottage cheese is an exotic type of cheese renowned for its firm gel, bumpy, and curdled texture with a pungent taste. Because of cottage cheese' unique taste, some people don't like this kind of cheese while others love it a lot.
Cottage cheese can offer a hint of ricotta (which is not very much). It mostly lends a mild sweetness with significant sourness and creaminess to the recipe. Its taste profile can add an outstanding balance to your hearty casserole.
Some home cooks might wonder if it is acceptable to freeze cottage cheese so they can store it for longer. The short answer is yes, but note that this storage method might affect how the cheese tastes.
Furthermore, if you want a healthier option for cheese in lasagna, cottage cheese with only 1% of fat and has only 98 calories in every 100 grams (2) can meet your requirements.
3. Feta Cheese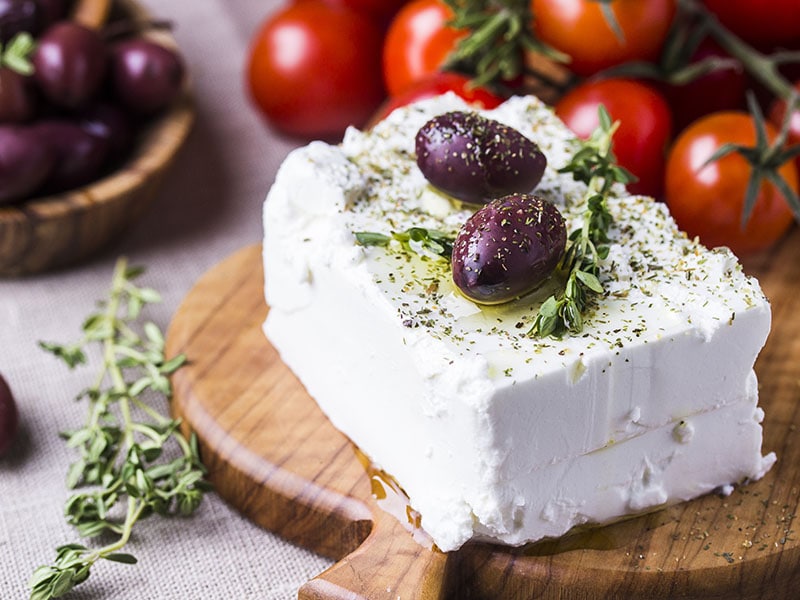 This is also a frequently used component to make bechamel sauce or sprinkle on lasagna due to the unmistakable flavor of feta cheese. There are two primary varieties of feta based on what it is made from, sheep or goat milk.
In general, feta cheese is formed into cubes or crumbles. It naturally has white color and brings a unique flavor combination from salty, tangy, acidic, and cheesy richness.
The exotic peppery (more pronounced in aged sheep milk-made variants) is also a great plus for feta. If you are not familiar with such peppery taste, feta made from goat cheese with milder flavors will be a better option.
4. Mozzarella Cheese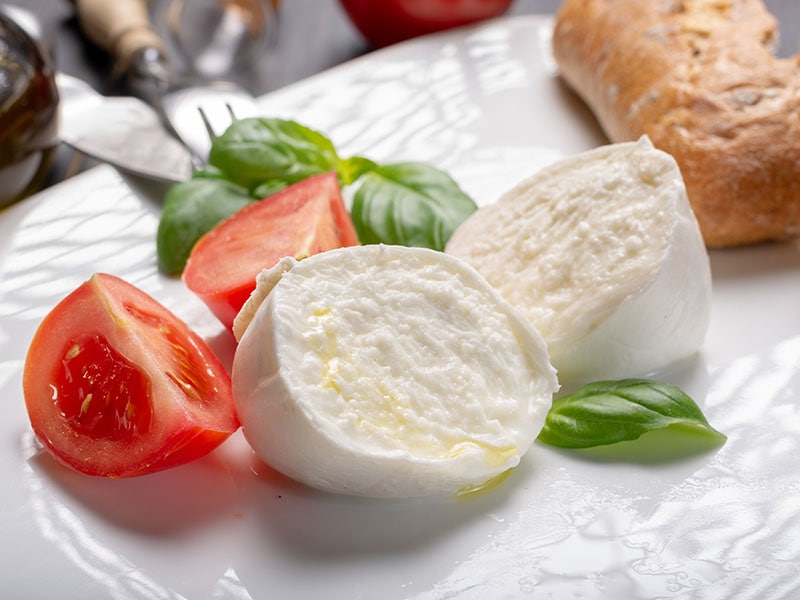 Traditionally made from water buffalo's milk (now having other variants originating from cow, goat, and sheep milk) (3), mozzarella usually has a semi-soft and remarkably stringy/elastic texture when melted.
Someone might say mozzarella is bland, which is actually not true. Mozzarella cheese of the highest quality can offer a soft, milky freshness, slight sourness that can increase massively once the cheese gets "older".
In lasagna, you can use both fresh and regular processed mozzarella. While the grated processed mozzarella can bring great elastic cheese strands to your plate, the fresh type can lend a fresher taste with the same effect.
One more reason to use mozzarella on your lasagna is it can pair ideally with basil and tomato, which are the typical components for the dish. I suggest using whole-milk mozzarella to attain the full richness from the cheese, instead of the part-skim variety.
Now, you will know how Italians make authentic, fresh mozzarella cheese.
5. Provolone Cheese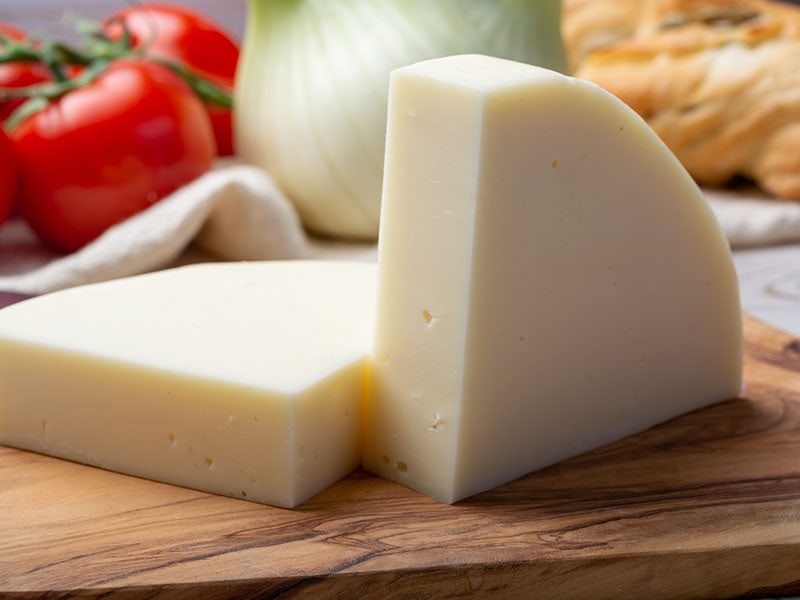 Provolone (or large provola) is also an Italian, semi-hard cheese made from full-fat cow milk and offers a great flavor profile to your lasagna (4). One most pronounced taste in provolone is the sharp tanginess; some variants even lend the smoky hint.
People sometimes mistake this kind of cheese with mozzarella since it has a rich, moderately salty, and light sweet aftertaste. It can also be melted and contribute a stringy, stretchy, and gooey consistency (just like mozzarella).
6. Parmesan Cheese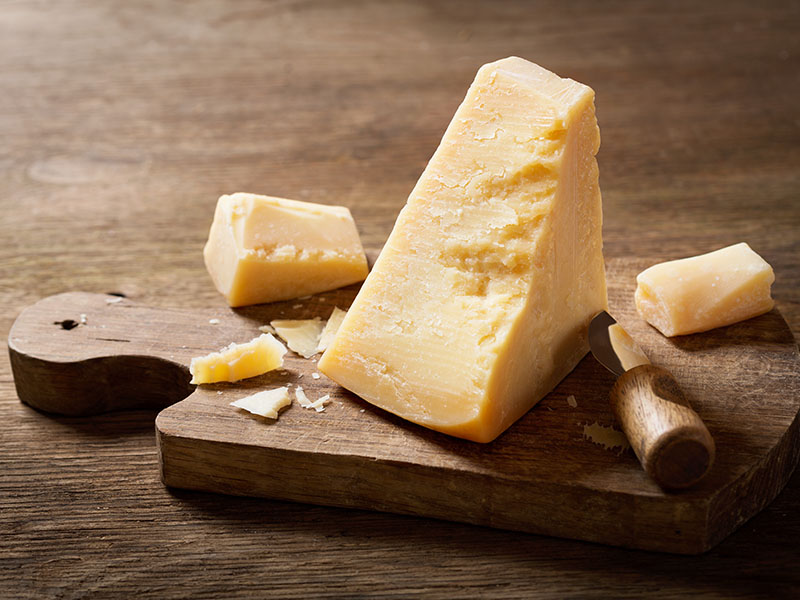 Parmesan is the first hard cheese nominee on the list! To describe this type of cheese's flavor, I can tell you that it brings a sharp, unique intensity to the overall taste. The old-aged parmesan (up to 2 years) can offer quite more flavor intensity than the fresher.
Behind the "shield" of its gritty and hard texture, parmesan can add a lovely softness to the recipe with its mild creamy and sweet taste with a slightly fruity and nutty base.
But that's not all! The cheese can also offer a robust, savory taste, thanks to its signature umami characteristic. All of them combined together to make this unique cheese become a great ingredient that can lift the taste of your lasagna.
I suggest using the home-grated parmesan rather than the already-grated products in the market (their tastes are somehow less substantial than freshly grated when used).
7. Romano Cheese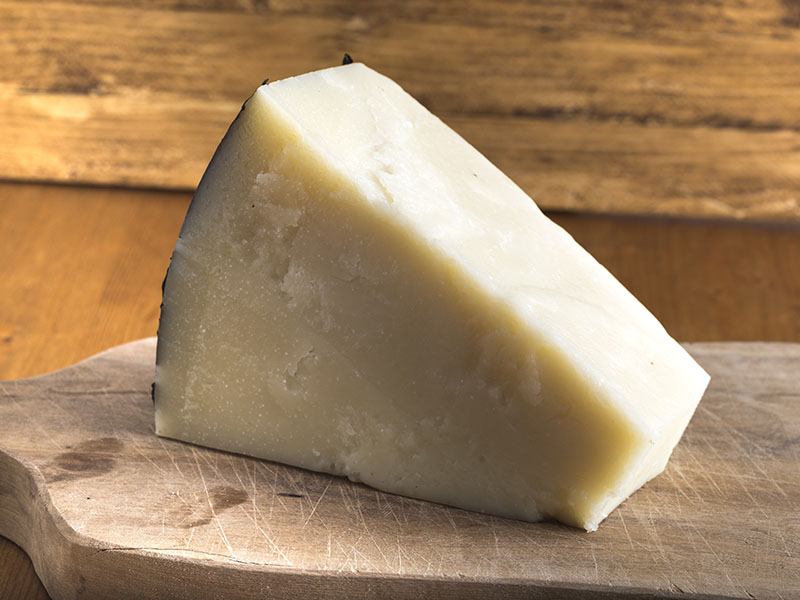 It is like a cousin to parmesan with the hard and crumbled texture; romano (or pecorino romano) is also an ideal grated-cheese partner for any pizza or pasta dish (5). One more similarity to parmesan is that romano cheese also has fresh and dry (dehydrated) form.
Let's discuss this cheese's flavor! Romano offers a distinctive flavor with piquant and superb sharpness. Earthy and grassy taste with a hint of bitterness (made from sheep milk) is also a signature characteristic of pecorino romano.
The low moisture content in dehydrated romano cheese makes it better to grate on your lasagna in the last few minutes (the fresh variant will contain more moisture than this).
If you want to know what romano cheese tastes like, this taste test can help!
Ricotta Cheese Substitution To Go In Lasagna
For some reason, you might not have ricotta cheese on hand and need to find other kinds of cheese to replace its role in a lasagna dish. You don't have to worry anymore, try my suggestions below and I promise it will not be a waste of time!
Note: The other recommended cheese above should not be used as ricotta cheese substitution since they all provide a stronger, more intense taste profile or different texture compared to ricotta. Therefore, they are better partners than replace each other.
1. Cream Cheese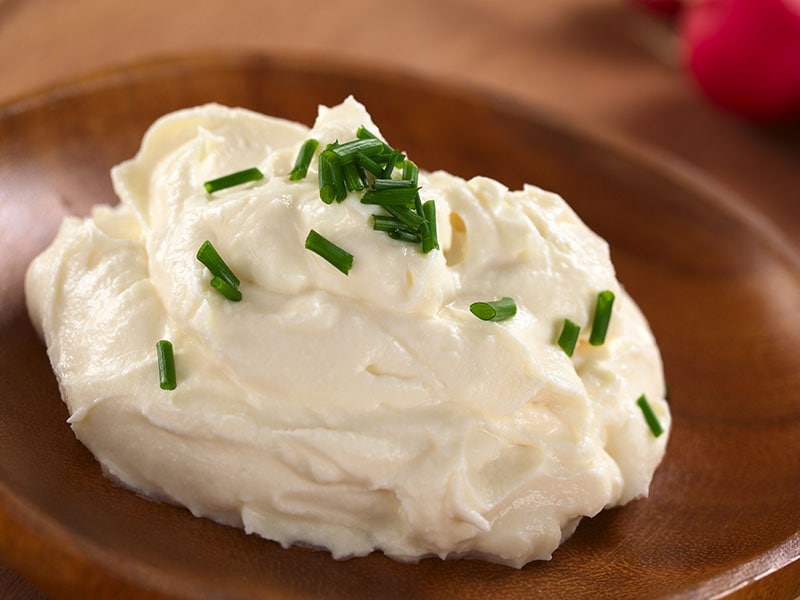 Cream cheese offers a smooth texture which is somehow like ricotta. It also lends a rich, milk-fatty, creamy, slightly tangy, and sweet taste. With that ricotta-like flavor profile, cream cheese can become an ideal alternative for the cheese.
2. Mascarpone Cheese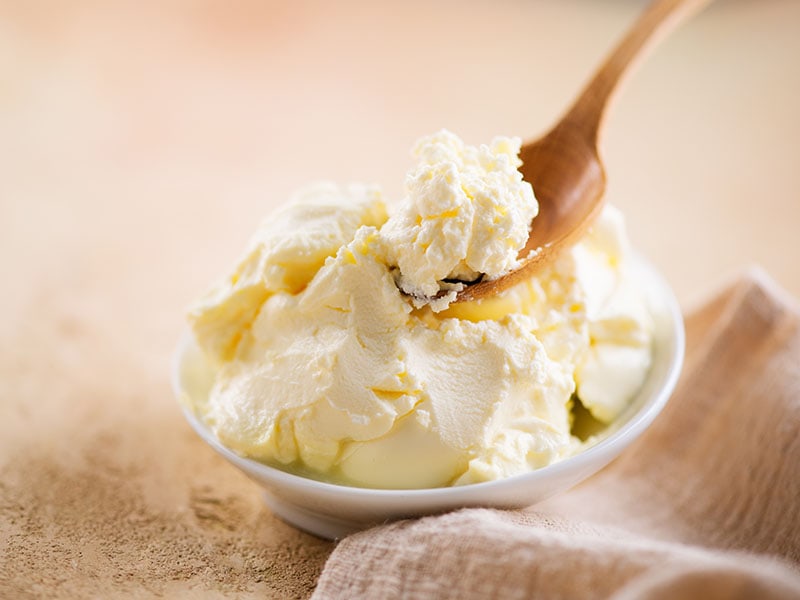 Compared to cream cheese, mascarpone brings a milder tanginess and stronger sweetness. It also lends a buttery and nutty flavor to your lasagna and replaces ricotta.
When using mascarpone in your dish, you need to remember that the main protein or other components need to bring a more robust flavor. It will help to balance each other and become a great delicacy.
As a suggestion, you can use spicy Italian sausages or other flavorsome ground meat instead of regular ground meat in tomato sauce or filling.
3. Goat Cheese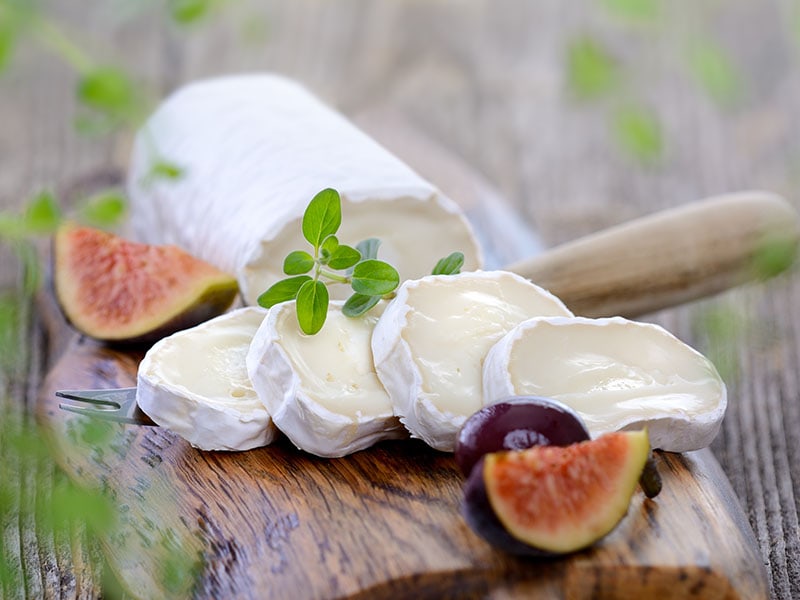 Lending a tart, salty, mildly tangy, and earthy flavor with an incredible melting effect, this type of fresh cheese can replace ricotta in lasagna.
Don't worry if you don't see its similar features to ricotta. There are many varieties of goat cheese to choose from, and they can also offer a lovely, soft sweetness to please your aftertaste.
4. Paneer Cheese (Indian Cottage Cheese)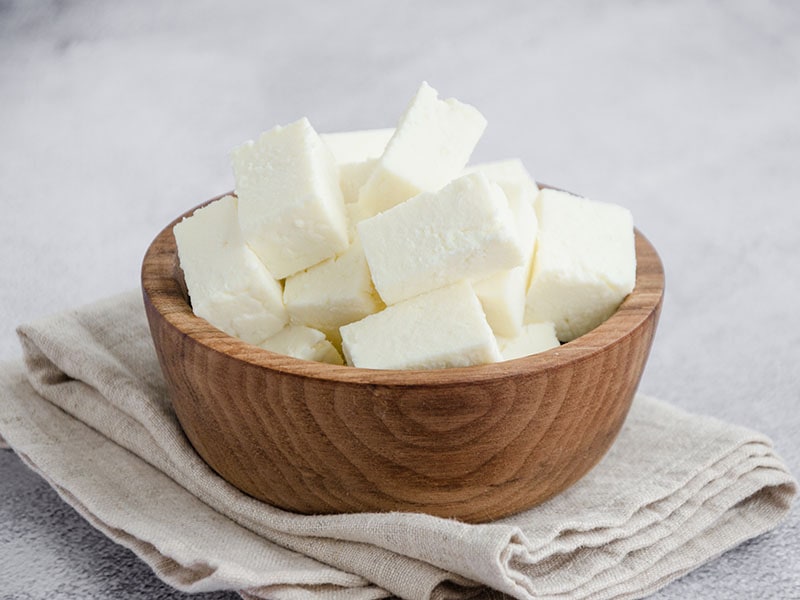 This type of cheese is made of cow/buffalo milk and is sorted as a fresh, unsalted, soft cheese variant. It lends a soft, delicate, rich milky taste with white color and firm/crumbly consistency.
Paneer cheese doesn't melt and can pair well with robust flavors in any casserole/soup dishes, making it another alternative for ricotta to go in lasagna.
5. Fromage Blanc Cheese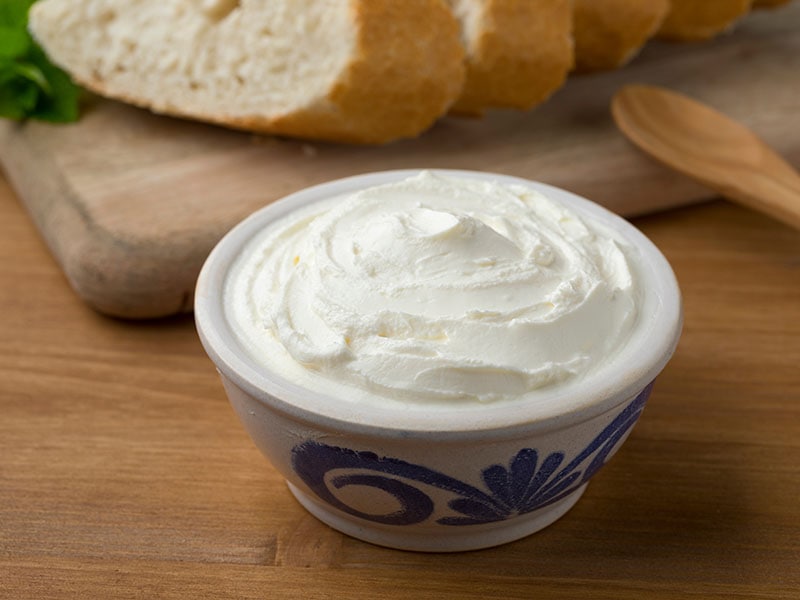 If you prefer a less-fat cheese option to replace ricotta, Fromage blanc (made of goat milk) with its moderate sweetness and tanginess can be an ideal substitute.
Although this type of cheese is typically used in desserts, it will not become runny or watery when affected by high temperatures. Then, don't worry, just use it to replace ricotta in a lasagna recipe if you have some.
6. Béchamel Cheese Sauce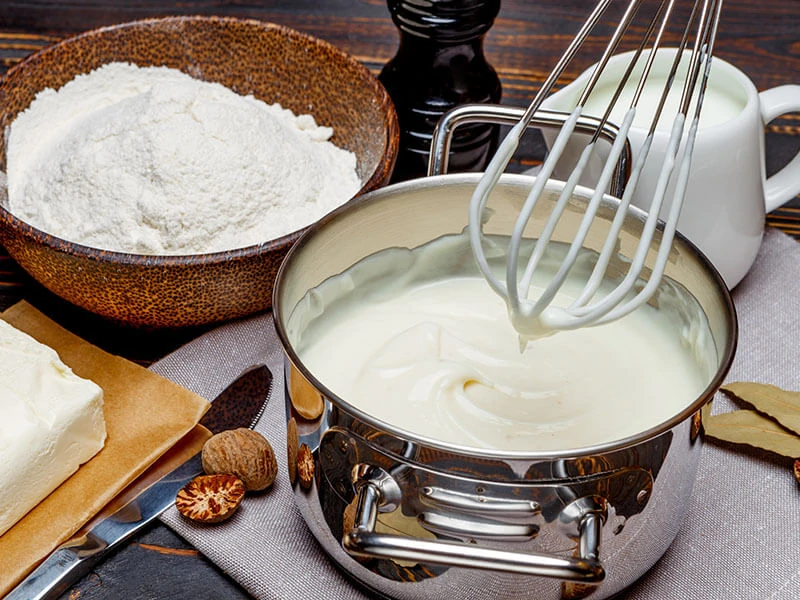 If you don't have ricotta, simply replace it with the traditional béchamel cheese sauce since the original recipes also call for this ingredient and it also provides a lovely cheesy, buttery, milky, and rich taste.
7. Tofu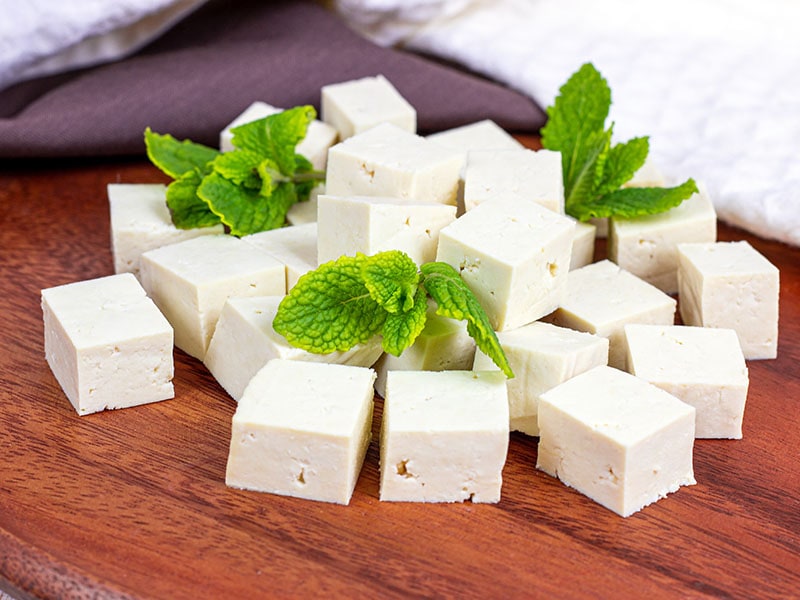 You cannot expect much in taste if using tofu to replace ricotta. It basically has a bland taste with a bit of soy-like hint; its flavors mainly come from its partners in the dish. The only characteristic that helps tofu take place on this list is its texture.
If you find a soft, silky, and smooth texture with a lovely white color (just as ricotta), tofu can lend you that.
Fresh, young tofu might be better than the regular, dense tofu since it will easily be smoothly blended to make a filling or sauce in lasagna.
FAQs
In this questions-and-answer, I will answer some most frequently asked questions. If you still have something unclear in mind, you can also find your answer here.
Nutrition Facts
12 servings per container
Serving Size1 slices
---
Amount Per ServingCalories353
% Daily Value *
Total Fat 9.8g

14

%
Cholesterol 79mg

27

%
Sodium 556mg

24

%
Potassium 444mg

13

%
Total Carbohydrate 37.1g

13

%
Protein 27.8g

54

%
---
Calcium

144

%
Iron

8

%
Vitamin D

1

%
* The % Daily Value tells you how much a nutrient in a serving of food contributes to a daily diet. 2,000 calories a day is used for general nutrition advice.
Roll Up Your Sleeves And Cook Some Cheesy Lasagna!
Talking about cheese that can pair with this delicacy makes me want a bite of it already. Maybe I will start to make a batch right after this, and you should do that too. Have you found the perfect type of cheese and the recipe you want to try yet?
I hope you can successfully follow the guidance I have offered and create your own lasagna pan for the whole family. If you have tried one of my suggestions before, kindly leave a comment and share your story with me. I would love to hear your sharing!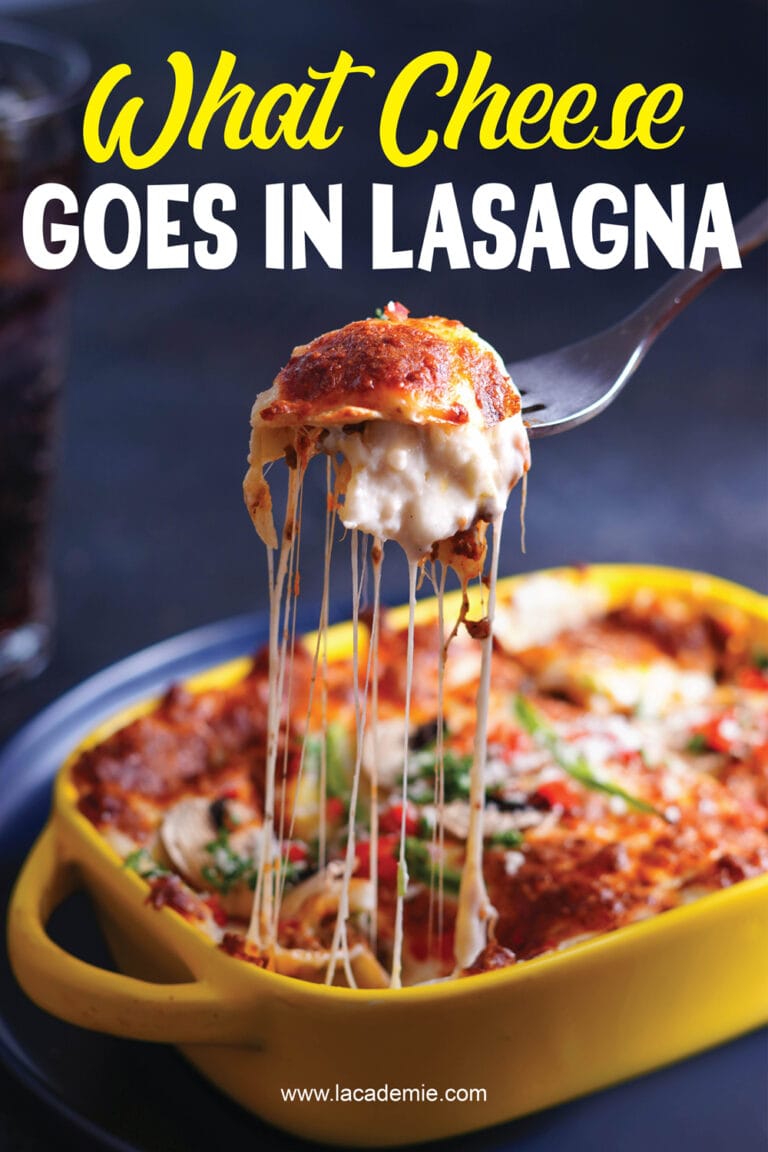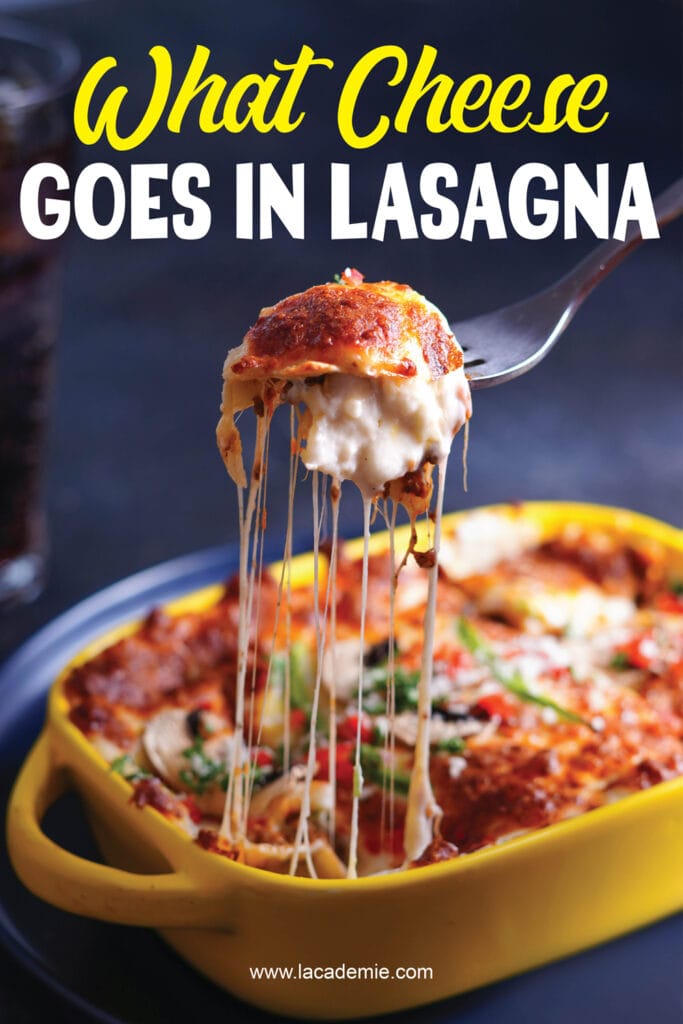 References
En.wikipedia.org. 2021. Lasagne – Wikipedia.
2021.
En.wikipedia.org. 2021. Mozzarella – Wikipedia.
En.wikipedia.org. 2021. Provolone – Wikipedia.
En.wikipedia.org. 2021. Romano cheese – Wikipedia.