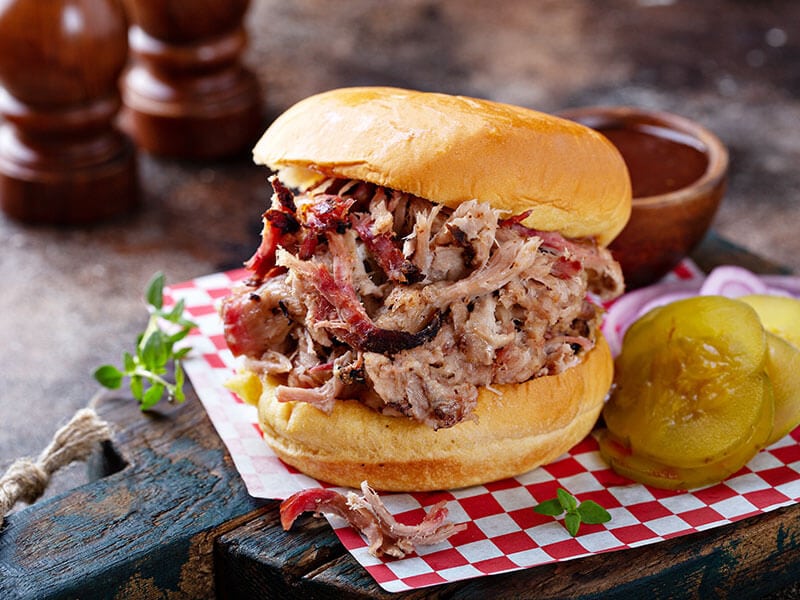 What to serve with pulled pork sandwiches? A question that every food lover does want to solve!
Nothing is more blissful than an American barbecue dish, which is famous nationwide for many decades. The tender and juicy flavor will pique everyone's interest right away.
Sure, you will love to combine this delicious food with others but not yet know the way. Indeed, there will be numerous ways to try. Make sure that the pairing cannot only overpower the pulled pork flavor but also fulfill it flawlessly.
Now, it's no more daunting for what to serve. Instead, you can take meal prep to the next level then call family and friends for parties.
This post is now unboxing for you the gourmet side dishes that go well with pulled pork sandwiches. Let's start!
What Is Pulled Pork Sandwiches?
Pork is a common choice. Pig meats are available in many places, which are the leading food for almost all families. The cook will find their ways to apply pork into nutritious, appealing dishes.
Pulled pork sandwiches are the one among them. First, have the shoulder pork cook slowly in a traditional oven or cooker. The tough, fibrous connective tissues are broken down during this long cooking progress, which tenderizes the meat and "pulled" it apart quickly.
Next, you put it in a black burger bun or bread with barbecue sauce and balance its flavor with coleslaw. The tender and soft meat, the sour from the sauce and vegetable, the flour from the bread make sense flawless to enjoy.
Are you craving pulled pork sandwiches? Yeah, identical to me all the time. Let's find out more recipes to serve with pulled pork sandwiches.
What To Serve With Pulled Pork Sandwiches?
Here I am sharing various side dishes for pulled pork sandwiches. Do a tour now to find out the one that matching with your dinner choices!
9 Vegetables Serve With Pulled Pork Sandwiches
1. Okra and Tomatoes
2. Instant Pot Collard Greens
3. Creamy Southern Succotash
4. Broiled Tomatoes With Parmesan Cheese
5. Easy Cabbage With Leeks
6. Homemade Pickles With Leftover Pickle Juice
7. Steamed Broccoli
8. Roasted Green Beans
9. Grilled Corn
5 Starchy Sides Serve With Pulled Pork Sandwiches
10. Mac & Cheese
11. Caribbean Rice and Pink Beans
12. Corn Fritters
13. Air Fryer Potato Wedges
14. Benihana Japanese Fried Rice
Bean Serve With Pulled Pork Sandwiches
15. Baked beans
8 Salads Serve With Pulled Pork Sandwiches
16. Coleslaw
17. Macaroni Salad
18. Potato Salad
19. Cucumber Salad
20. Cactus Salad
21. Summer Panzanella
22. Charred Corn Couscous Salad With Feta
23. Cauliflower Potato Salad
12 Desserts, Snacks, And Fruits Serve With Pulled Pork Sandwiches
24. Jalapeno Cornbread
25. Corn Pudding
26. Deviled Eggs
27.Kettle Chips
28. French Fries
29. Brownies
30. Banana Pudding
31. Peach Cobbler
32. Air Fryer Onion Rings
33. Baked Vegan Sweet Potato Fries
34. Apple Sauce
35. Pretzel Buns
9 Vegetables Serve With Pulled Pork Sandwiches
To make the dish a lot healthier, try serving pulled pork sandwiches with vegetables. They are rich in minerals and essential vitamins that are necessary for human health. Eat raw veggies or cook them to sort out different colors and flavors in their ways.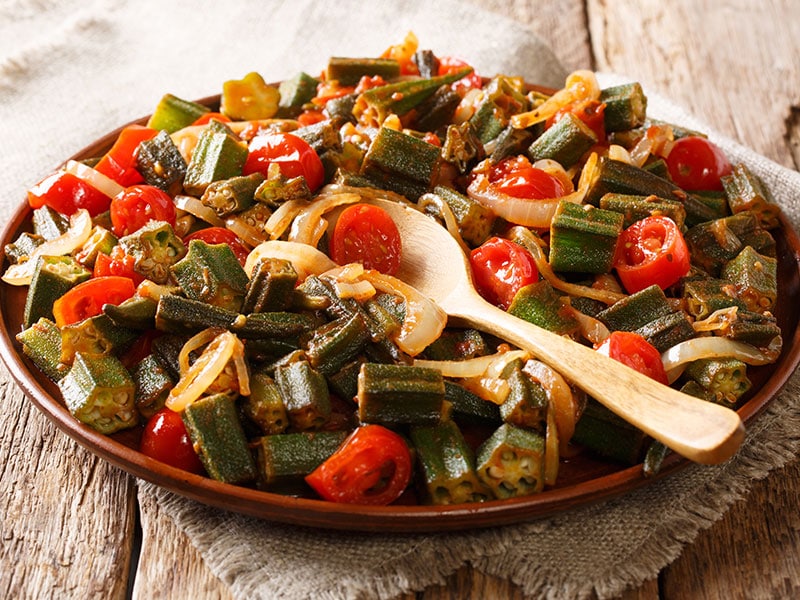 Okra and tomatoes make a delectable side dish. Soon ready in less than 30 minutes. Vibrant fresh okra and ripe tomatoes are firm enough to stay in shape when simmered. It is the dish's distinguishing feature.
Okra and tomatoes complement well with any meal, from grilled to roasted meat, especially pulled pork sandwiches. All of them will come out ideally!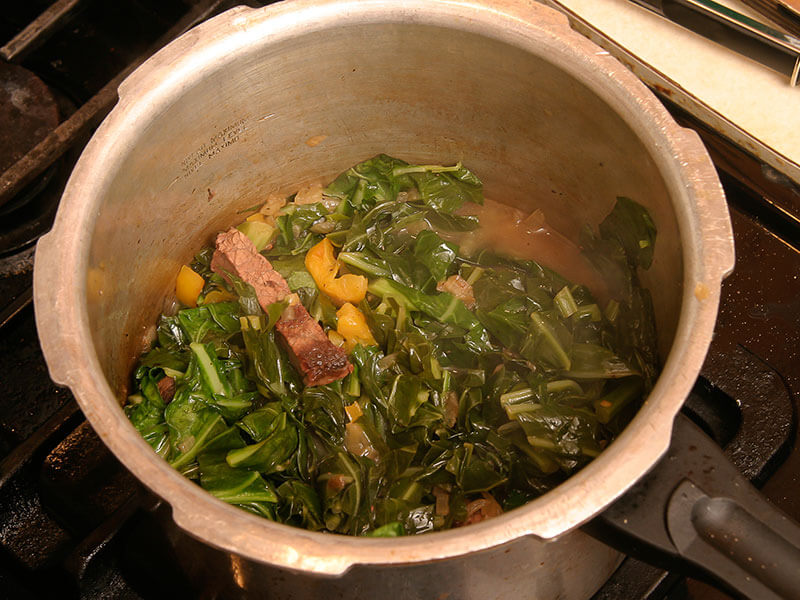 Collard greens are high in essential vitamins and minerals such as vitamin A, C and a good source of iron, playing a vital role in any healthful diet.
Perfectly tender, seasoned, and juicy pulled pork sandwiches fit well with collard greens. What a humble and fulfilling thing on its own, right?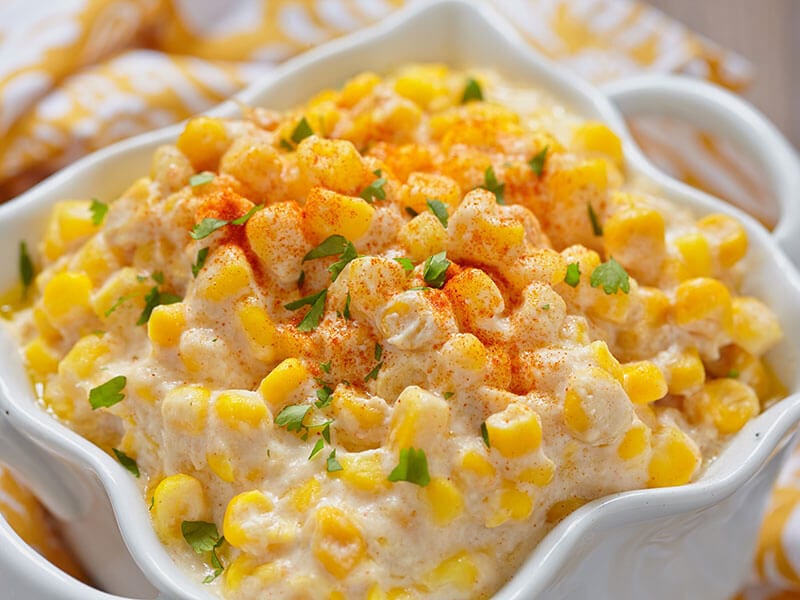 Corn kernels, tender lima beans, red bell pepper will give you a colorful, tasty side dish. The summer feeling in a cherished succotash is so good and so fresh. Hence, succotash delivers firmness when it comes to pulled pork sandwiches.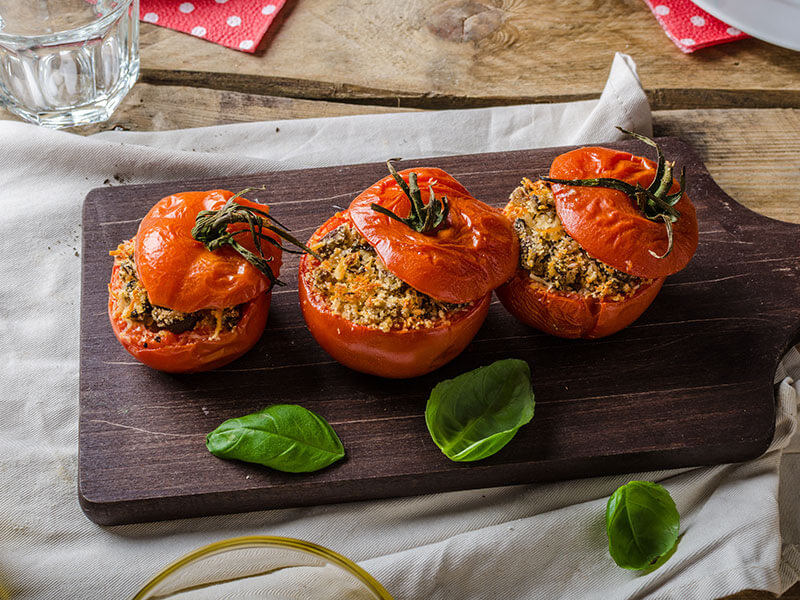 It is a decent way to relish the bounty of fresh summer tomatoes; they're born to be an aside. Broiled tomatoes will level up your pulled pork sandwiches.
Just slice up a fresh tomato, add some toppings, pop them in the oven, and sprinkle with grated parmesan cheese. They will make a true hit for the meal!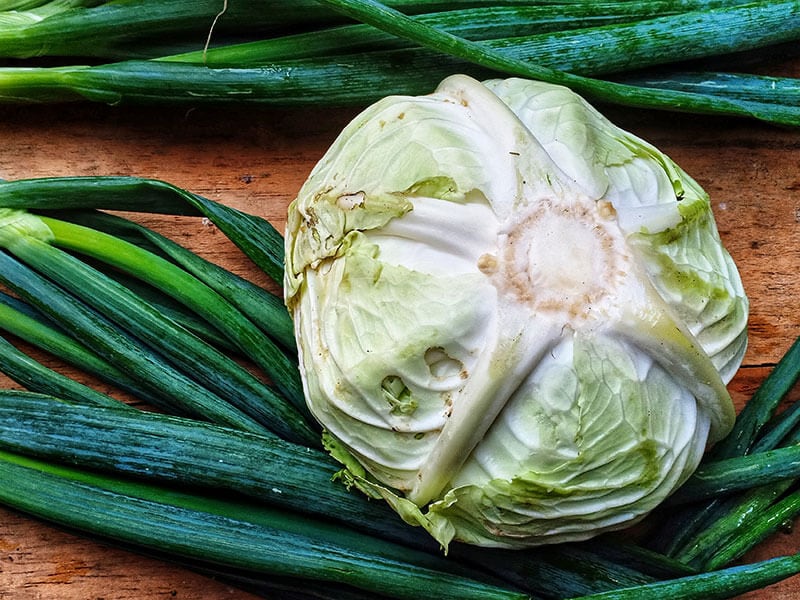 This crunchy and irresistible dish gives a sparkling display on many menus. Cabbage and leek, salt, butter, and pepper, how could these simple things be so delicious?
It is not only yummy, but it is also a keeper that connects the meat or other ingredients to deliver the optimal result. So when serving them with pulled pork sandwiches, they will give you a decisive outcome.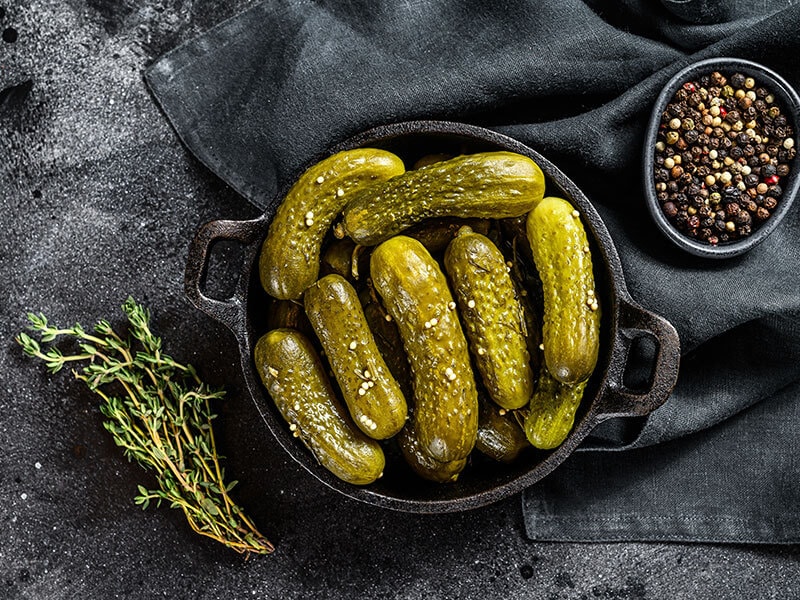 The richness of the pulled pork sandwiches paired with the pickled slaw is an intense kick. Pickles are sour, crispy, and acidic, while the meat is more tender, juicy, and sweet. So, these contracts are a brilliant mix-match.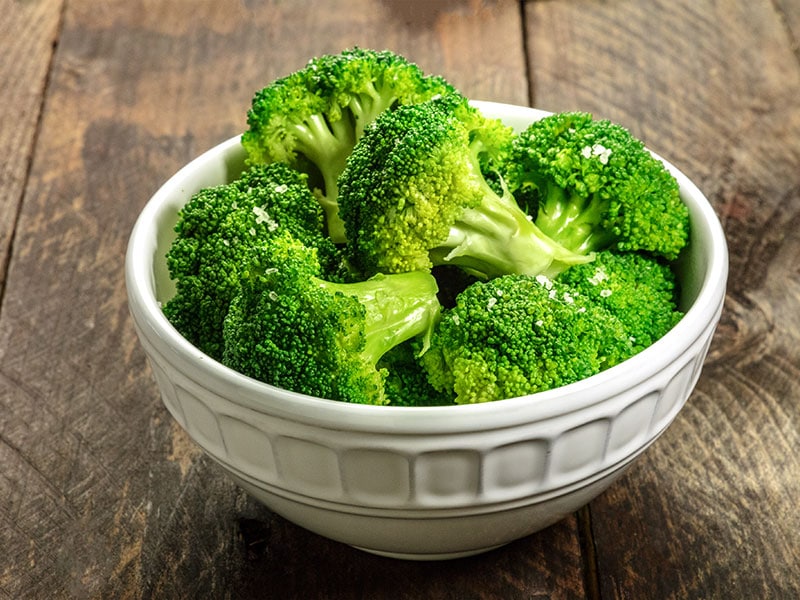 Pulled pork sandwiches will take a lot of time to cook. That's why you wish to find a super-fast and fresh side dish to go along the way!
Try to cook steamed broccoli; it is healthy, delicious, and the actual progress takes less than 10 minutes. In addition, the crispy-tender broccoli will add more green shade to your plates.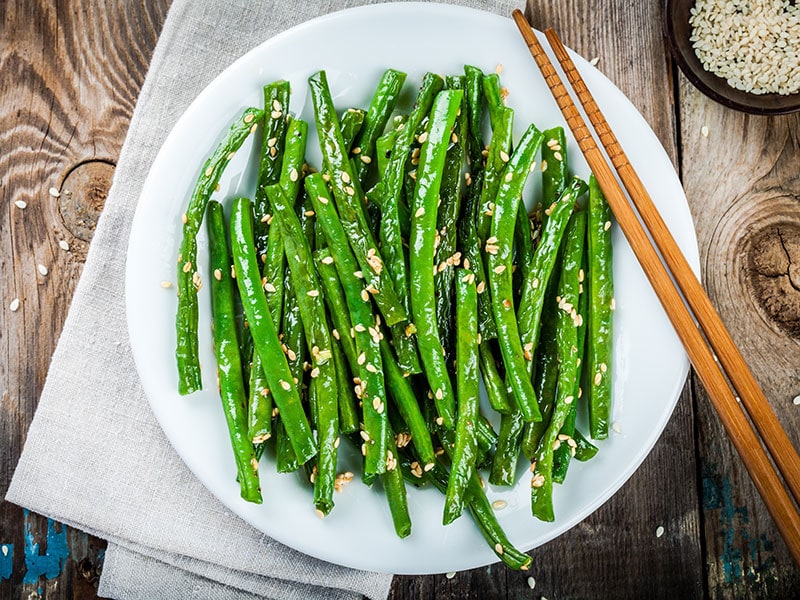 Nothing is more classic and convenient than green beans. Gathering with any food, gathering everywhere from home kitchens to the fabulous restaurants.
I love serving the roasted green beans alongside pulled pork sandwiches because it makes terrific meal components. You will find unique flavors than anything else. Generally, you will no longer worry about a veggie snack for the family, friends, and hearty guests.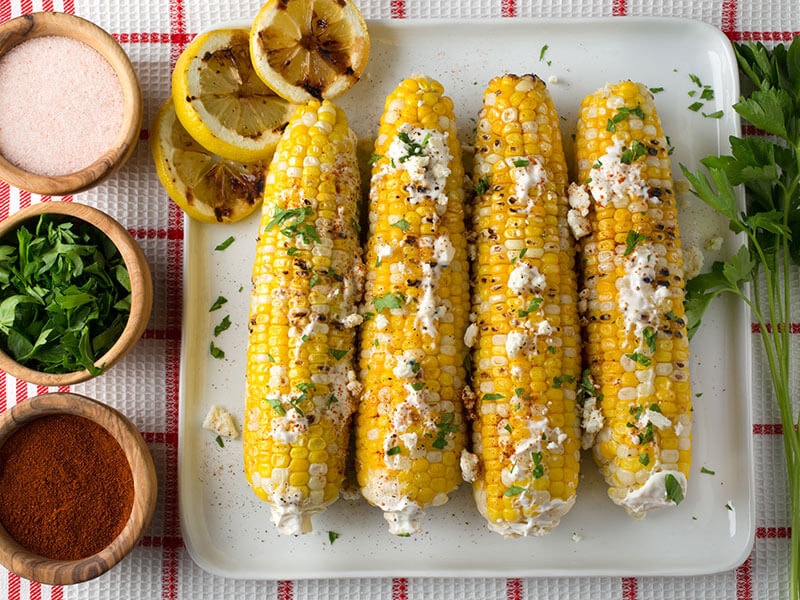 At barbeques party, the grilled corn on the cob will be indispensable. Sweet and crunchy with subtle smoky, what could be better? It will go flawlessly next to the pulled pork sandwiches. A pure sense of cozy!
5 Starchy Sides Serve With Pulled Pork Sandwiches
Next, you will come to the starchy sides go alongside pulled pork sandwiches. Relax; it's now your turn to pick up the dish that all the guests are craving.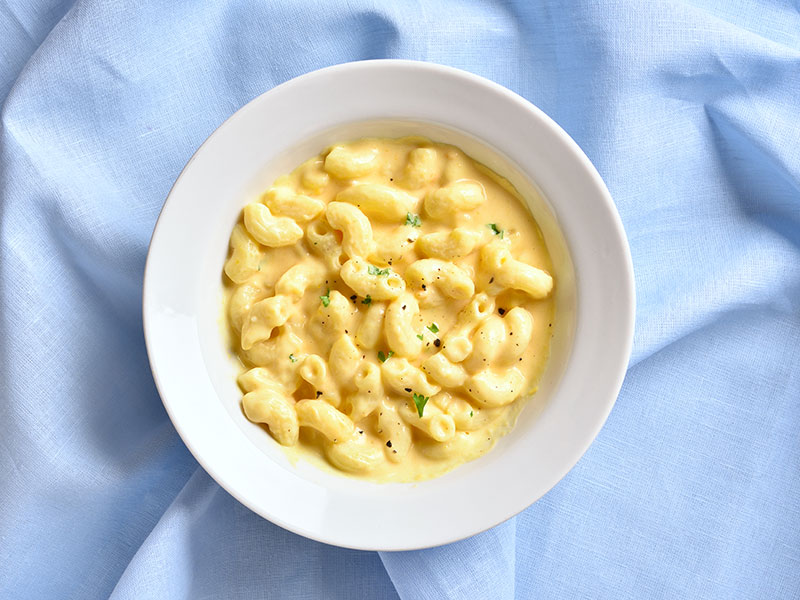 Bring comfort and sweet twist on the beloved classic to the diner and even potluck or cookout. Rich and creamy mac and cheese supplement superbly with the tender and flavorful pulled pork sandwiches.
Simply choose the favorite cheese (such as gruyere, mozzarella, cheddar), macaroni, and other toppings to cook together. I believe that this combination will touch the hearts of your mates.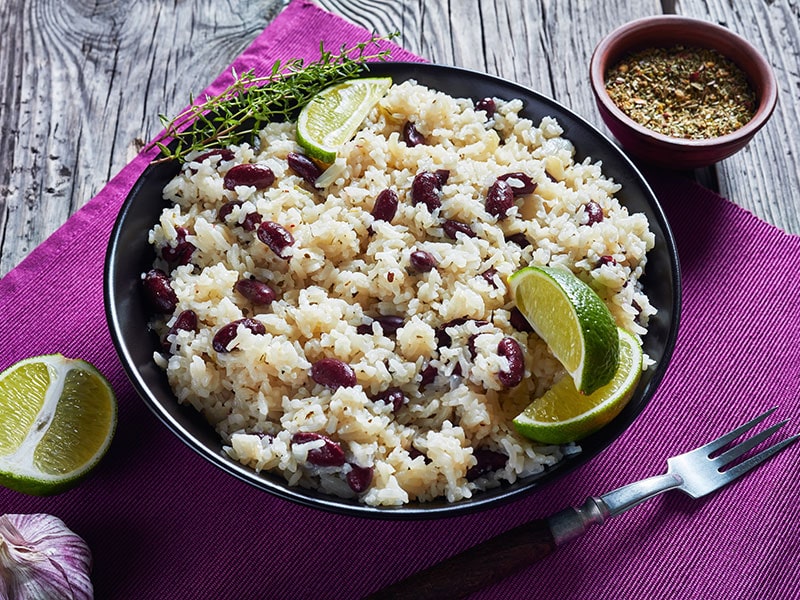 Rice and bean mix are a great partner in many main dishes over the world. In this dish, white rice and beans are seasoned with chicken broth, sazon, sofrito to extract more flavor.
The rice is no longer plain and boring. Moreover, many beans are mixed throughout the rice. Sure they join great with pulled pork sandwiches and have a flair for the meal, ideally.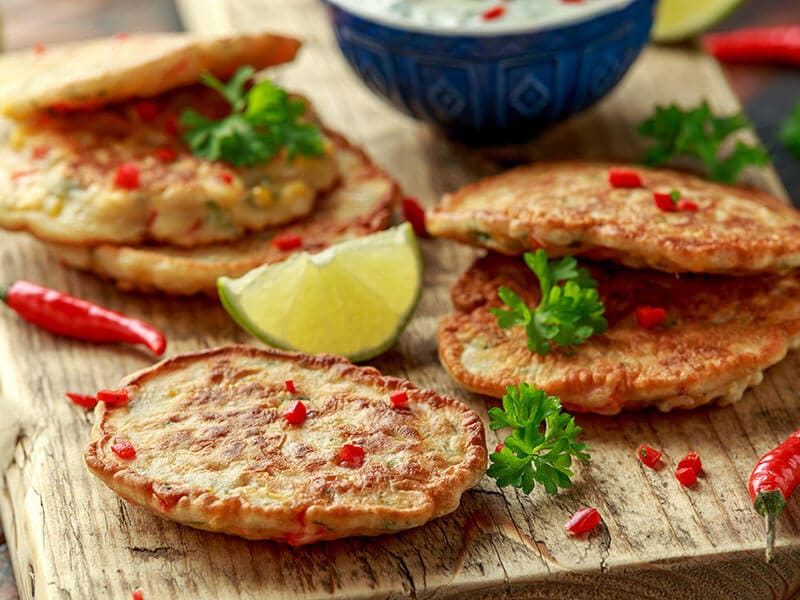 The corn fritters make a decent fast side dish. Just a few essential elements are ready ahead of time. The sweet and crunchy corn fritters are a superb complement to pulled pork.
This recipe from simple corn fritters can use fresh corn instead of canned corn or add more cheese depending on your taste.
Nothing can beat a plate of crunchy corn cakes and pulled pork sandwiches on a cold night! Grab a cup of beer and take a bite! So fresh, so cool, right?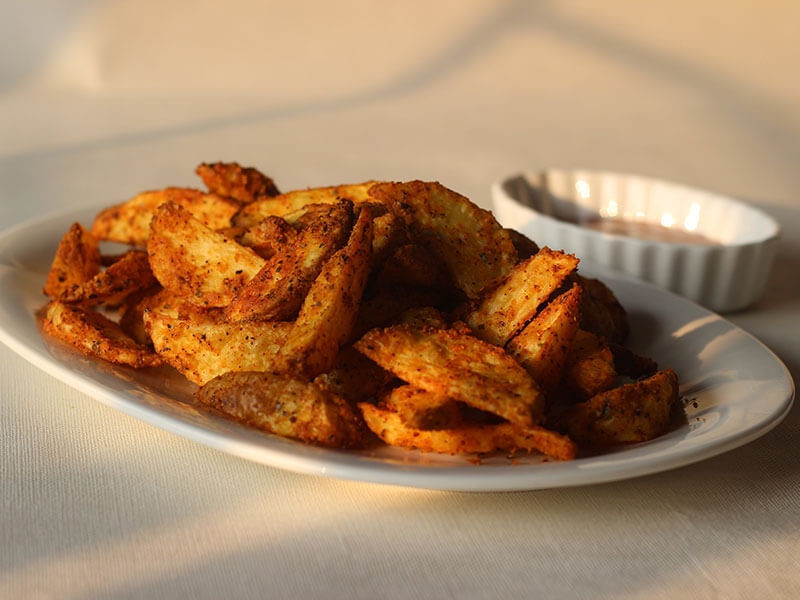 Potato can appear in many recipes, having various ways to turn them into tasty food. You can have potato flour, salad, mashed potato, or potato casserole. But sometimes you would like to cook them slightly.
The tender and fluffy air fryer potato wedges are an excellent solution for the night dish. They are a fantastic snack when dipping in ketchup or sour cream. Furthermore, they supplement for juicy pulled pork sandwiches.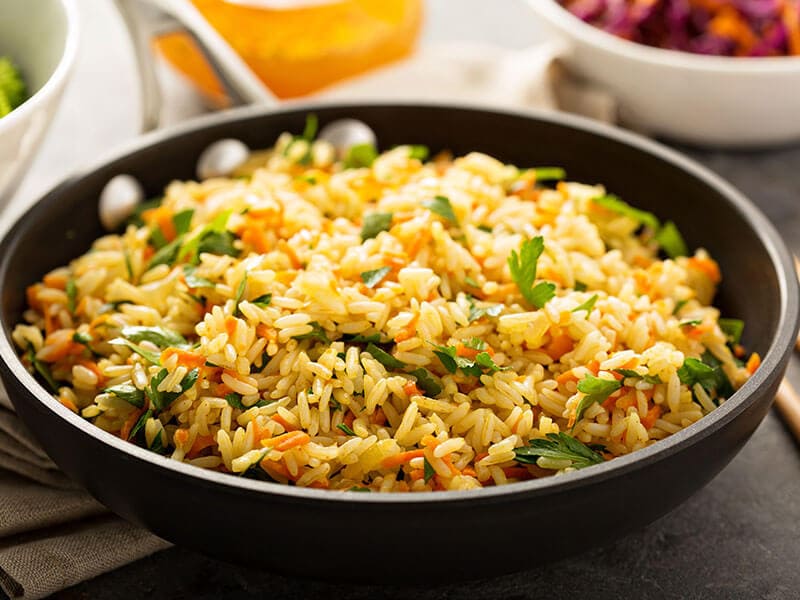 A style of Japanese cuisine that contains delicious veggies and soft scrambled eggs. Collect some essential ingredients to make this recipe at home easily. Then, enjoy a plate of fried rice that will impress you with the smoky taste of the pulled pork sandwiches.
In addition, you can custom a bit the Benihana Japanese fried rice by adding some chicken, shrimp or beef, up to you.
Beans Serve With Pulled Pork Sandwiches
Beans are a great way to maintain human body weight, rich in fiber that assists the digestive system well—Mix beans with other food groups to make nutritious and healthy dishes. Soon you will be surprised when adding them with pulled pork sandwiches.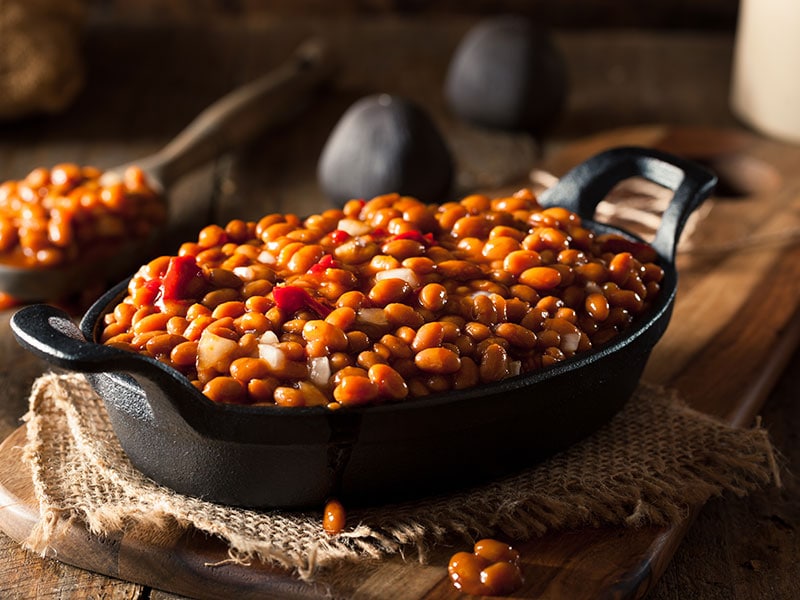 My favorite saucy, smoky baked bean. I favor adding them with the pulled pork sandwiches. That is so good. Slow cooking beans will bring a fantastic flavor that is hard to find anywhere else.
Typically, your taste and location can define the flavor. The beans could be sweeter (from sugar brown), more robust flavor (from sautéed peppers and onions), or smokier (from bacon and molasses). Let's enjoy these addictive beans!
8 Salads Serve With Pulled Pork Sandwiches
A plate of green salad made with tomatoes, cucumber, or fresh lecture is a low calories side dish, which can provide vital vitamins and minerals. So let's make a nourish and healthy homemade version to serve with pulled pork sandwiches at your comfort home.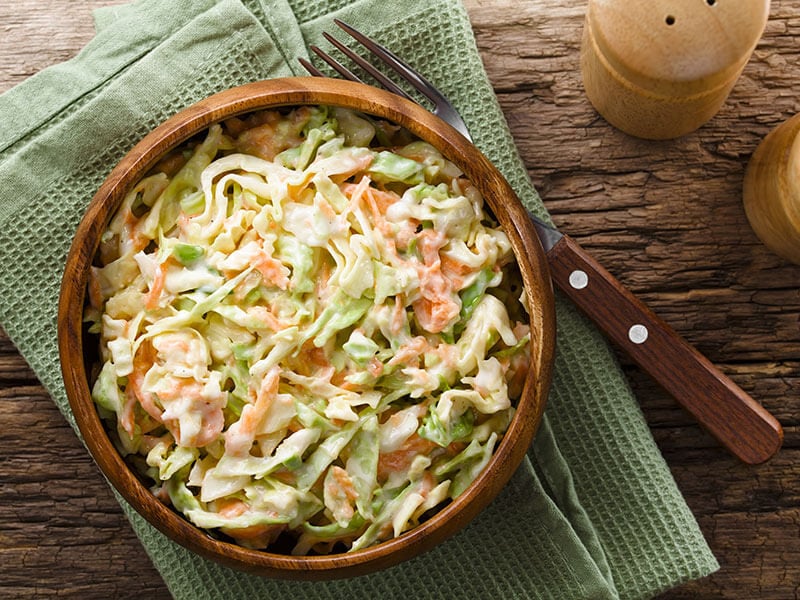 Coleslaw is immensely popular since it seems to appear at almost the BBQ party. The sweet and tangy coleslaw has balanced the tang of Balsamic vinegar and the sweetness from the sugar.
So, the cool coleslaw makes a splendid complement to the pulled pork sandwiches.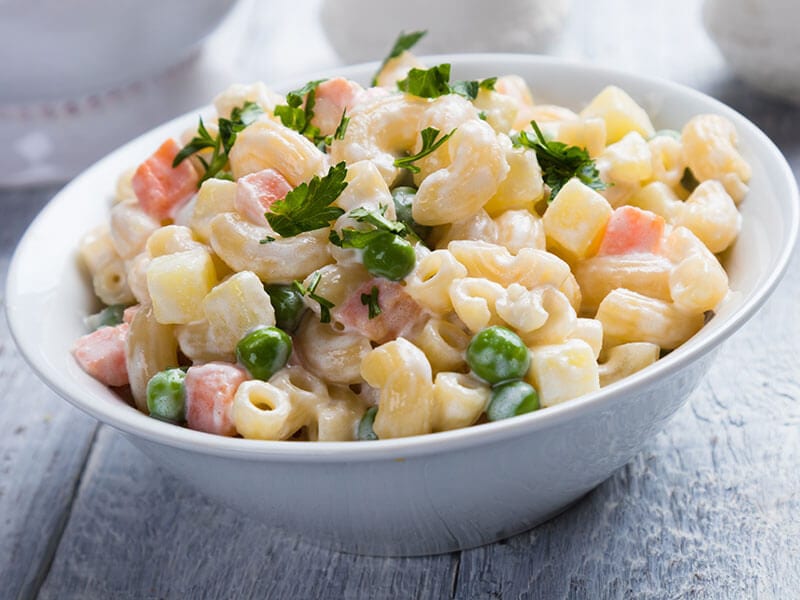 Nothing fancy here, just the delectable comfort food everyone truly deserves! Macaroni Salad is another component of luscious pulled pork sandwiches.
It is made with elbow macaroni, fresh vegetables, and sour cream or mayonnaise dressing without being too heavy. Combine all of these things will give you a pleasant blend of pulled pork, pasta, and cheese, isn't it?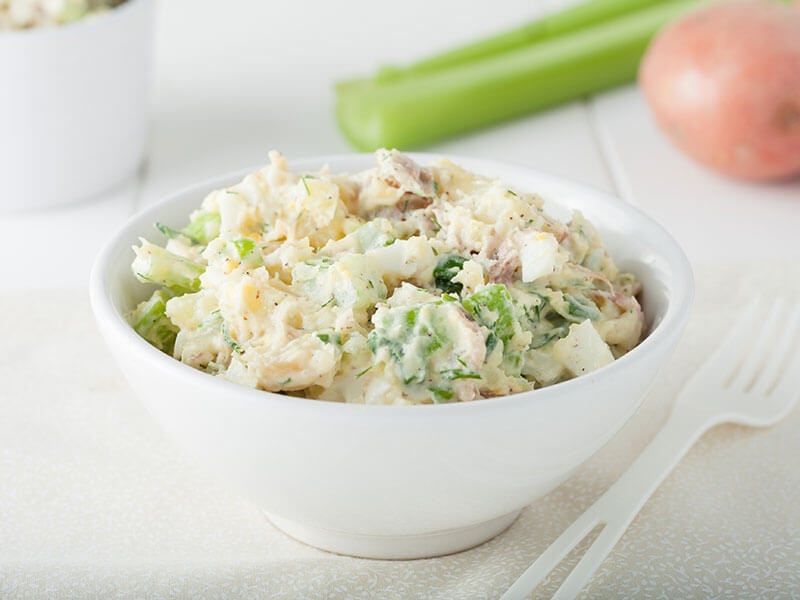 There is no need to be timid. Potato salad is a simple dish to prepare. Pick some essential ingredients and do some steps; the high-quality meal can be served in no time.
A creamy dressing, crisp, sweet pickles, crunchy diced celery, hard-boiled eggs, and fresh herbs give the dish incredibly flavorful.
Potato salad and pulled pork sandwiches go hand in hand. Anytime you want to make a barbecue diner, it is also the best time to have a bowl of potato salad.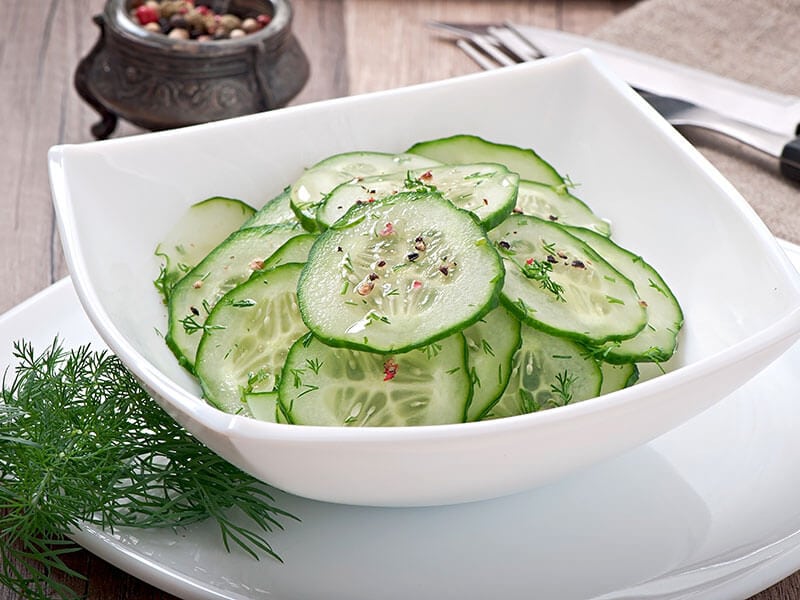 The cucumber is cool and crunchy. It also combines with salt, vinegar, and some onions, bringing more interest to this simple salad. It is a fantastic salad to serve with as a side dish of rich and meaty heavy foods.
That is why the fresh cucumber can offset the richness of pulled pork sandwiches significantly.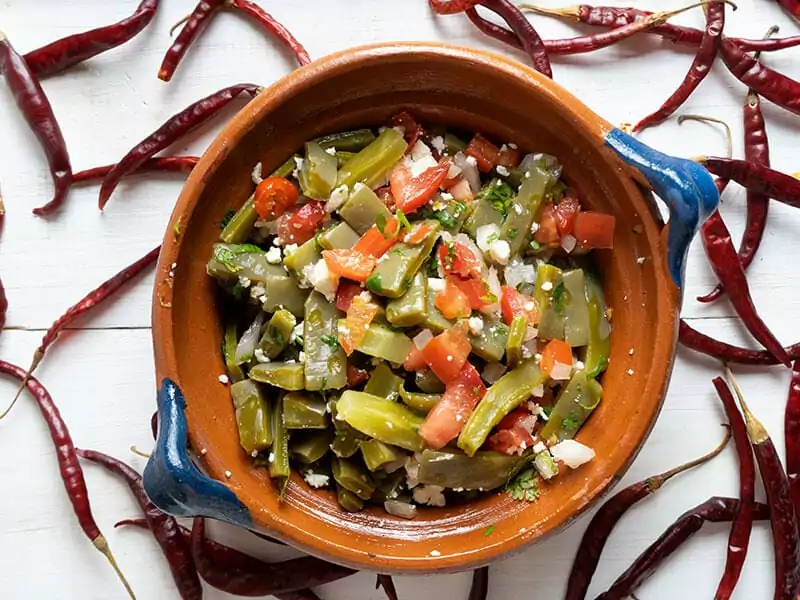 Fresh nopal cactus pads don't sound like something that you willing to eat. However, surprisingly cactus shows up in many recipes from soups and salads to main dishes and even desserts.
Cactus has a refreshing, bright vegetable flavor with a subtle touch of sharpness. As a side dish, there is nothing better than unique and tasty than this cactus salad which is a great way to boost your flavor. Try them with pulled pork sandwiches; they will give a terrific performance.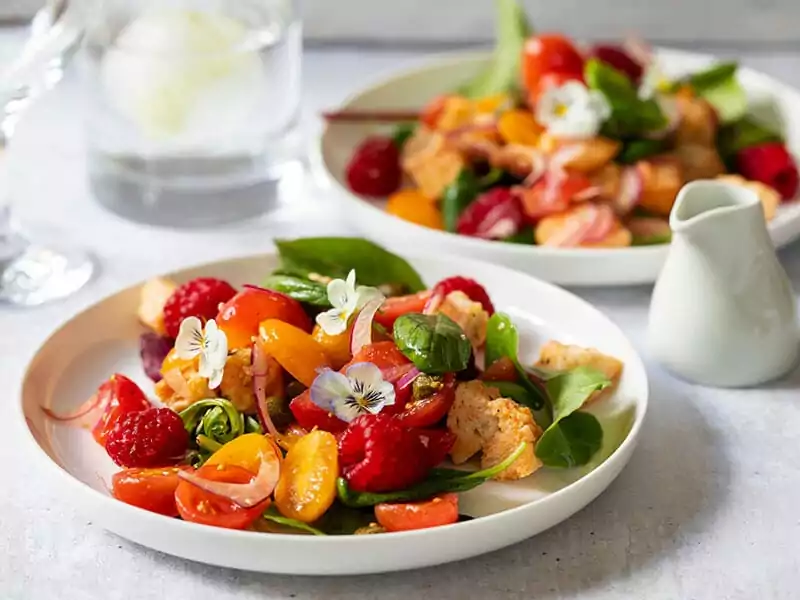 The colorful summer salad is ready for potlucks or weeknight dinners. The highlight of this summer Panzanella is frying the bread cubes, which make them crispy. Additionally, a tangy dressing is enhanced from the fresh tomatoes, which decently goes with fresh basil.
Pulled pork sandwiches and Summer Panzanella, these couples are the best way to enjoy summer's bounty.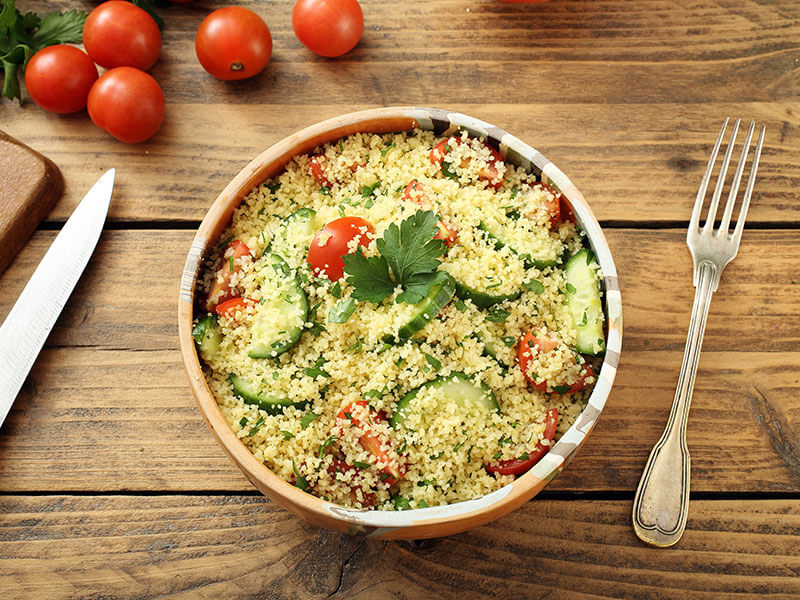 Together with fluffy couscous, juicy tomatoes, fresh corn, chopped basil, and crumbled feta in a lemon juice dressing, it will supplement the salad nicely and filling.
It is gentle, pleasant, and flavorful, showing up perfectly as a side dish for anything from pulled pork sandwiches to seafood, burger, or meat. No more hassle; it's your turn to convert your style.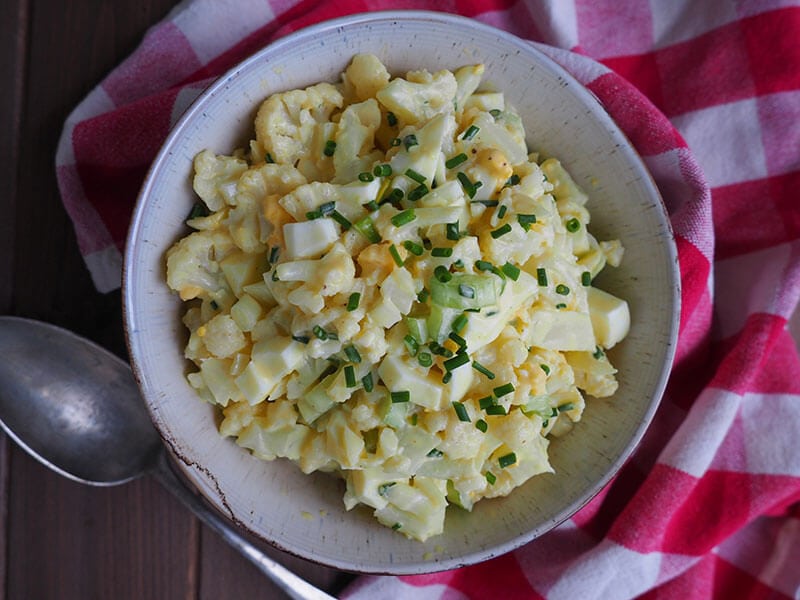 This impressive, hearty, and traditional dish will blow everyone's mind with its delicious flavor. Don't need to use potato, and this recipe will stand out with healthy food. As you know, cauliflower is incredibly loaded rich in fiber and other essential minerals.
Greek yogurt and sour cream make it rich and creamy, whereas mustard and vinegar add flavor and tang. Plus, the mixture of various ingredients gives an incredible burst of flavor.
The pulled pork sandwiches will pair awesomely with this dish. Next, it's time to take the Greek yogurt maker out of the kitchen shelf!
12 Desserts, Snacks And Fruits Serve With Pulled Pork Sandwiches
It's time for dessert; after having pulled pork sandwiches for dinner, take things up a notch. It will leave the last impression on your guest.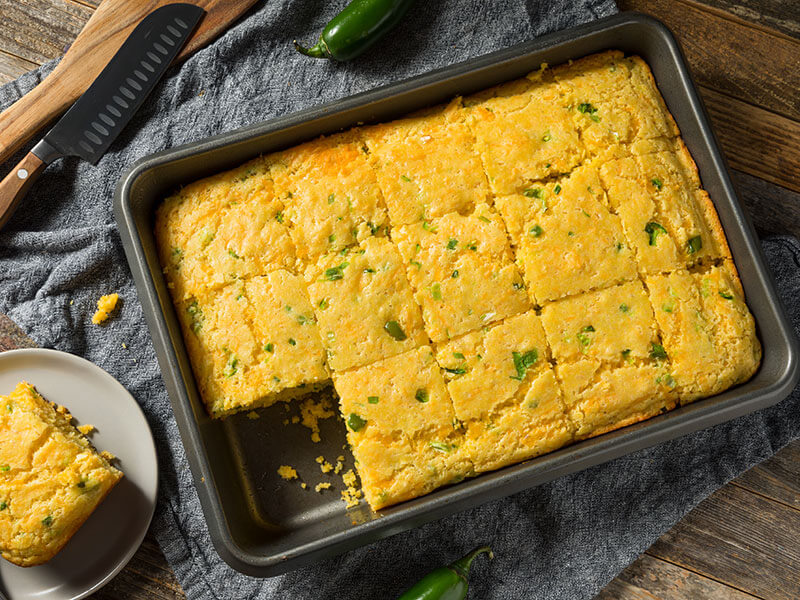 Bring the great taste of dessert to the table with sharp and spicy cornbread. Gather several ingredients available in the kitchen to turn them into savory bread in less than 1 hour.
The remarkable thing about this dish will come from Jalapeno pepper, which gives the perfect kick of spice. The proper balance between heat and sweet makes the cornbread delicious to eat.
Anyone who picks pulled pork sandwiches knows that nothing can beat a buttered piece of spicy cornbread, a superb dessert for dinner.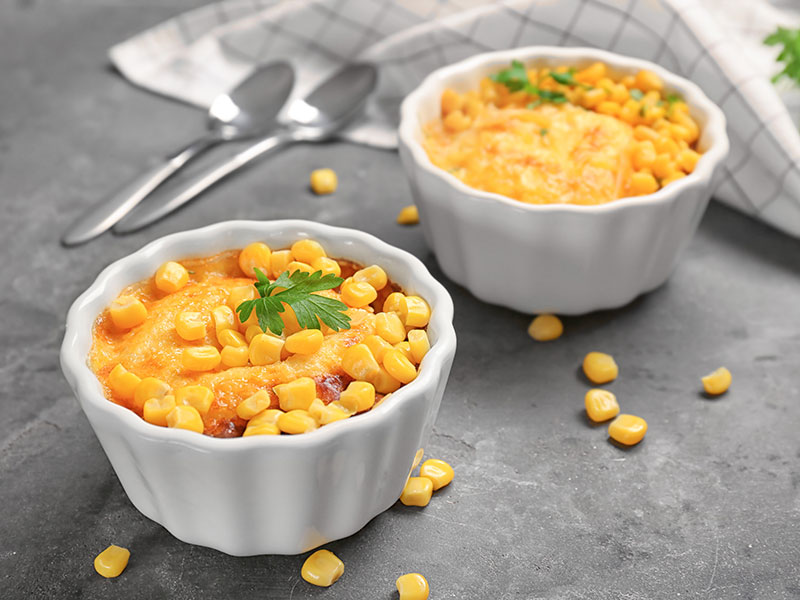 No one can resist the creamy corn pudding. It is made with corn kernels, eggs, butter, milk, and creamed corn. All of them come together to bring a harmonious balance of sweet and savory.
It is a perfect addition for any meal, pair corn pudding with classic American dishes like pulled pork sandwiches, mac and cheese, or even turkey roast.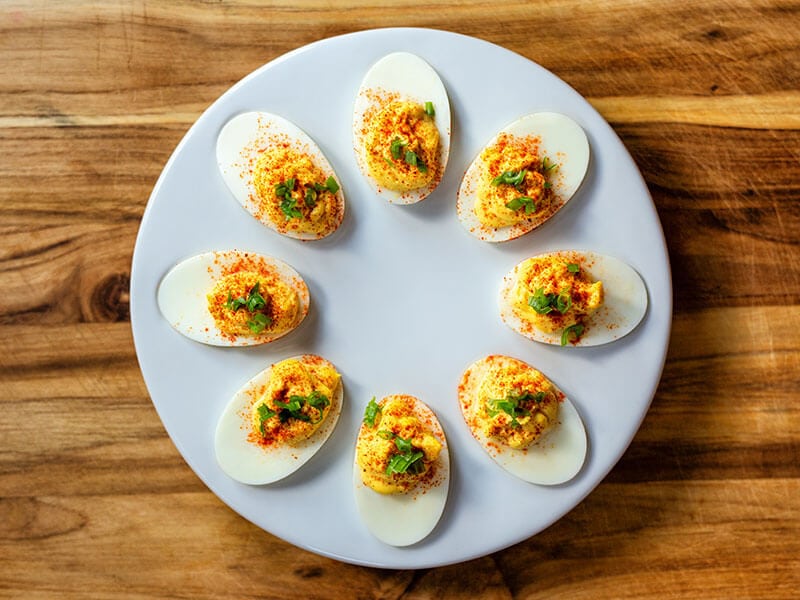 A new approach elevates regular eggs into an elegant dish. Cooked yolks are matched with creamy substances such as mayo and mustard. Garnishing the eggs with a bit of paprika is the perfect finishing touch and ready to serve to thrilled and friendly guests.
Deviled eggs are a terrific end for the pulled pork sandwiches party. Let's enjoy it!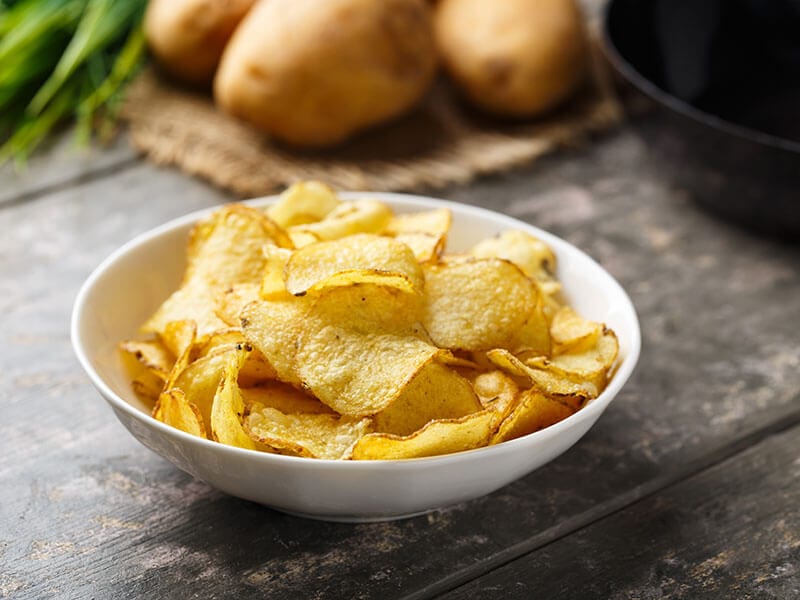 Enhance the pulled pork sandwiches with a plate of crispy kettle chips. A simple menu will make your guests hungry and hungry again.
Fry the thin-sliced potato in hot oil and wait a few minutes to get the crispy and well-seasoned chips. Did you notice the crunchiness of the kettle chips from the very first bite?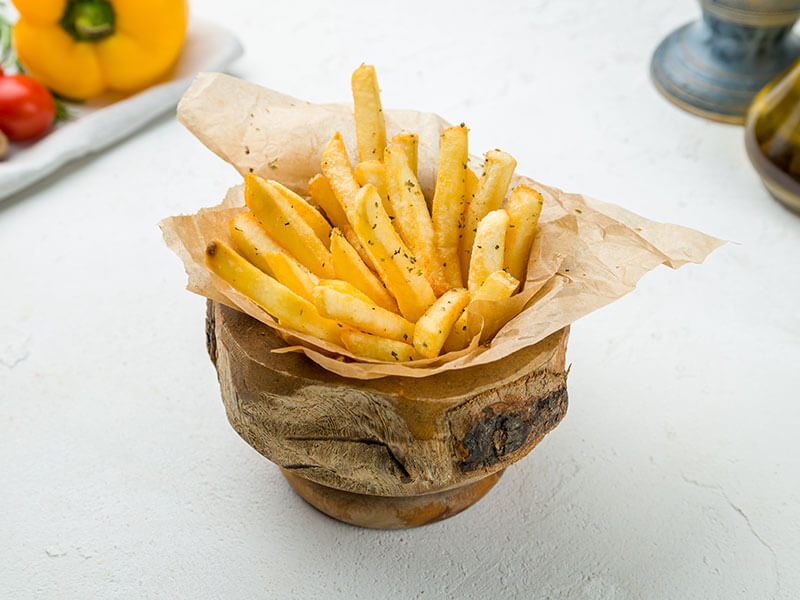 If you ask for crispy potato, salted French fries with creamy sauce will be the destination. Another way turns a bland potato into lightly golden, crisp fries.
It is decent as a snack; go alongside pulled pork sandwiches for the main course.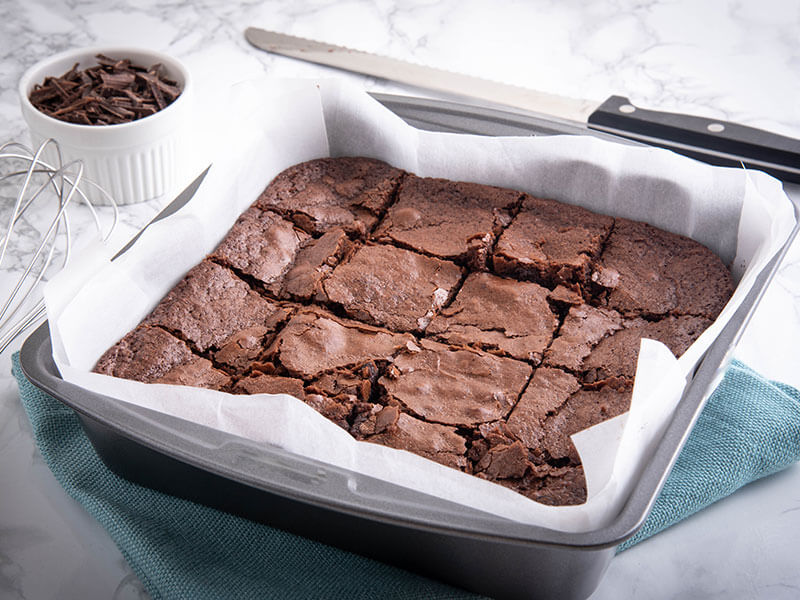 Indulge the most wondrous sweet with the best fudgiest brownies. Superb crisp, crackly top, chewy and gooey, immensely fudgy at the center, and studded with melted chocolate will bring the delicious dessert for that craving sweetness.
And believe me, the brownies do a new life round into the pulled pork sandwiches menu. Don't miss it!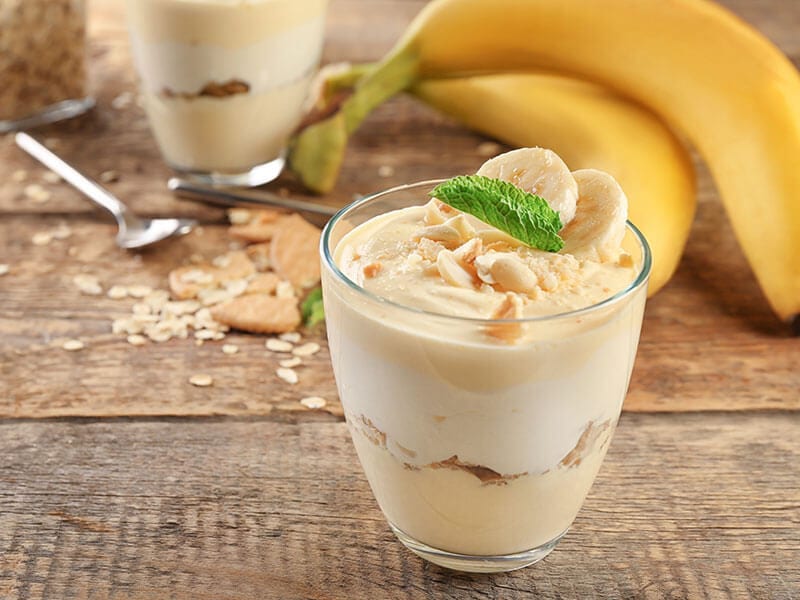 It is my favorite dessert from a young age. The layer of ripe banana, whipped cream is the ideal complement to the pulled pork sandwiches. It's hard to resist!
Just take a spoon of banana pudding and savor the sweet taste melt in your mouth.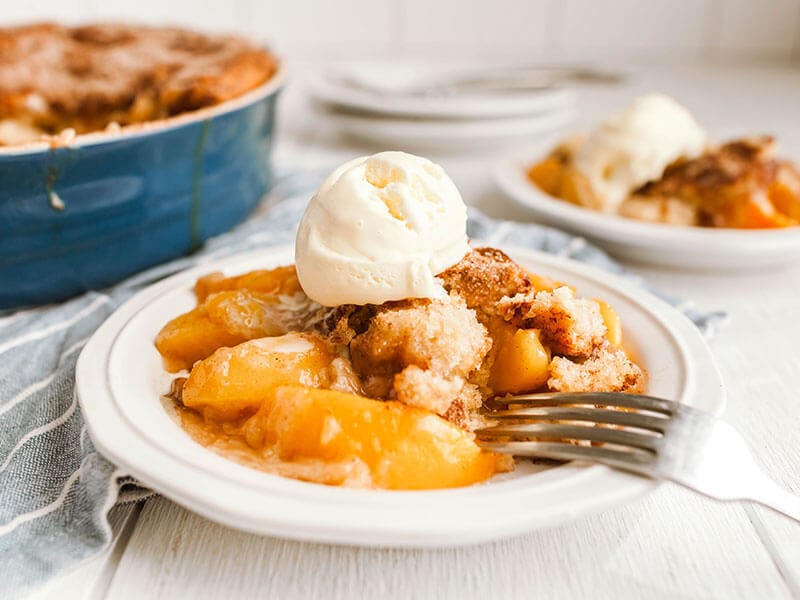 Savor drippy, juicy, and fresh peaches and sweet vanilla ice cream. It's a decent way to end your meal. Moreover, the addition of ground nutmeg or cinnamon can empower the flavor of this dish and give it a delicious distinction.
I love to serve pulled pork sandwiches with a deceivingly fresh peach cobbler. Why don't we put them together?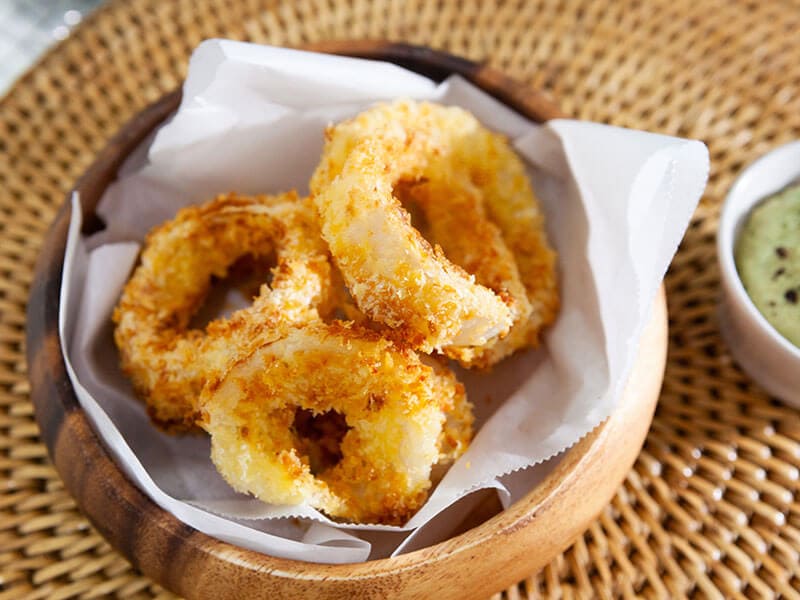 Onion is going to be a new favorite snack for everyone. Air fryer onion rings are tender, crispy, crunchy, and full of flavor that matches the pulled pork sandwiches' richness.
Serve them with the dipping sauce for enhancing flavor even more. Don't miss this delectable rings and slices!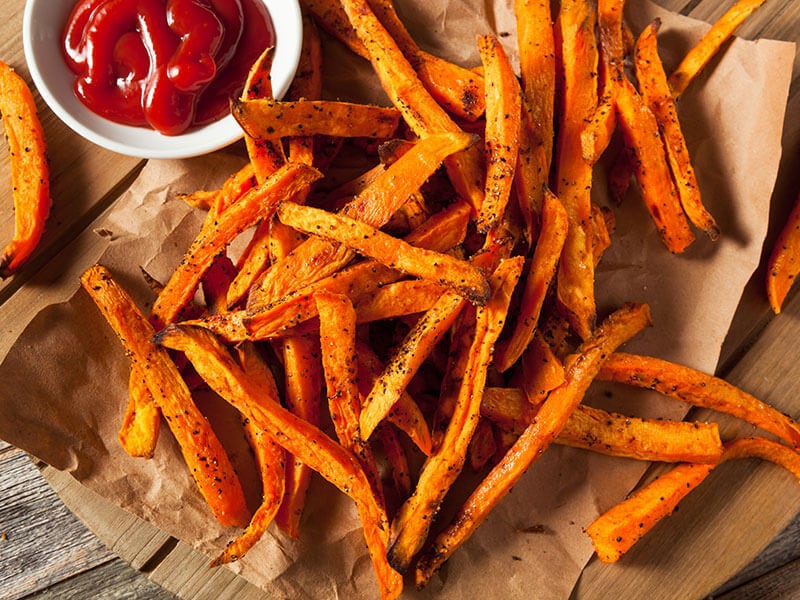 The baked vegan sweet potato fries are incredibly easy to make. They will not disappoint you anymore.
They are super crispy, nutritious, well-seasoned and salty, naturally sweet, and caramelized. Anyone will not be able to wait long after coming out of the oven.
Now, sit back comfortably and enjoy a plate of sweet potato fries with delicious pulled pork sandwiches.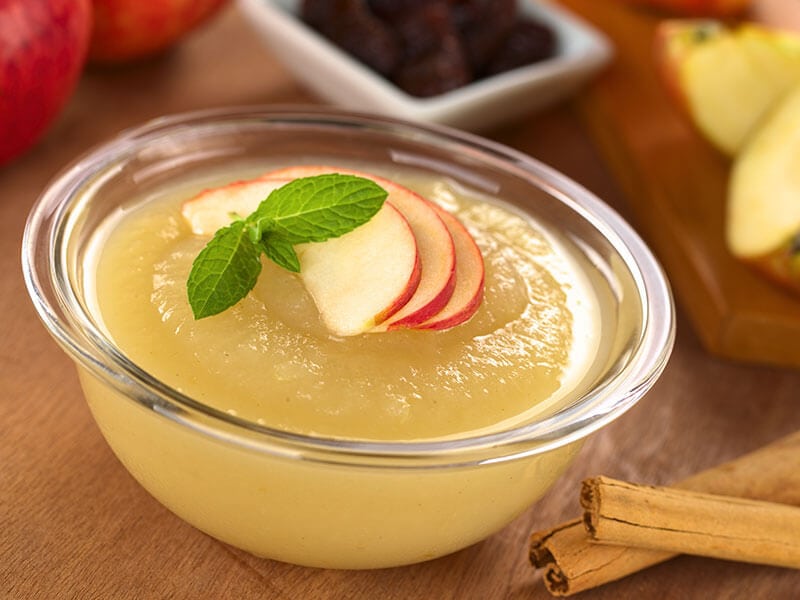 Sweet and tangy, the apple sauce can make at home and better than any artificial jar in the convenience store. It makes the entire meal flavorfully even more when tying them with pulled pork sandwiches.
Only use apples, cinnamon, water, and brown sugar to make a fantastic side dish. Furthermore, apple sauce can provide vitamin C and a great source of fiber. It also gives satisfying magic to barbecue parties.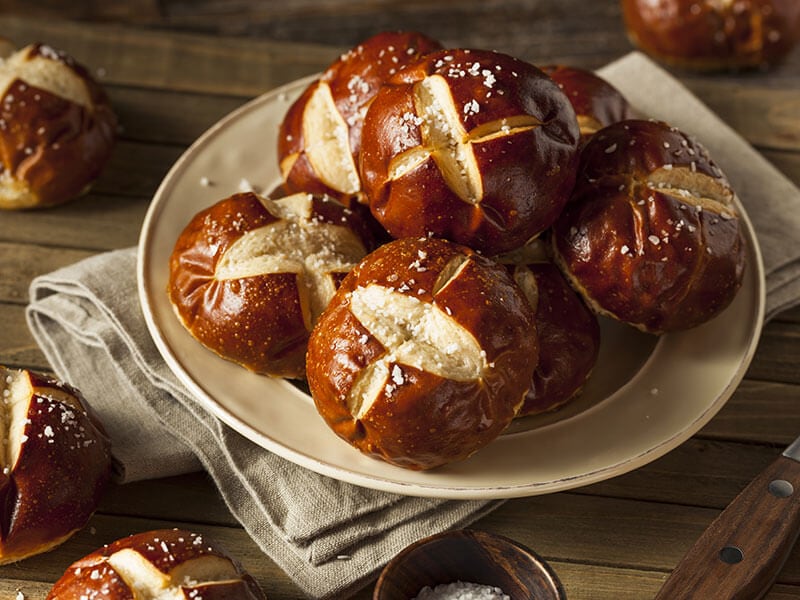 The golden brown, salty, shiny with the most tender inside is perfection, serving alongside any meal, from pulled pork sandwiches to salad. Keep calm until you go crazy for these fabulous pretzel German buns!
Pulled Pork Sandwich Beloved Hacks
Choosing Meat
Choosing the suitable cut of meat is the vital aspect of making the delectable pulled pork. Consider taking the neck or shoulder cuts which of them are the best parts for making this dish.
Storing
When you still have much leftover pulled pork, you can put them in a sealed bag and put it in the side-by-side refrigerator for up to 2-3 days. Then, later, reheat in the microwave and taste them again.
Cooking Evenly
It is not good that the meat still not be cooked. Moreover, make sure to cook the dry meat till the meat fully taste.
Side Dishes
You can serve pulled pork sandwiches with different substances. The most primary thing is that you give it a try!
Pulled Pork Sandwiches Call For Flawless Sides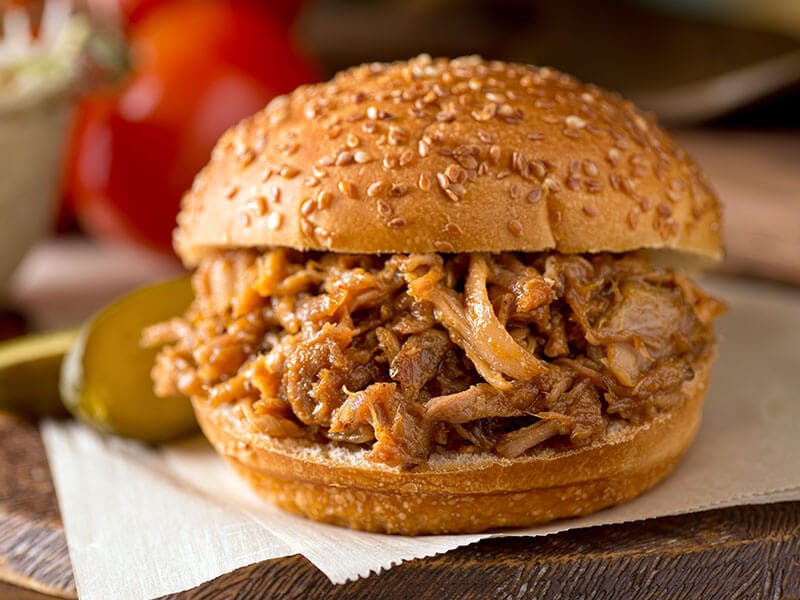 Ask you what to serve with side dishes; I believe that you and I are big fans of delectable pulled pork sandwiches. The meaty, saucy, juicy, or sweet will make everyone crave and mouthwatering.
And now, you are pretty sure about how to pick the right sides for pulled pork sandwiches. So go ahead and serving the most flawless dinner menu for your family and friends. Hope your next topic with friends is about this post, and side dishes recipes go with pulled pork sandwiches!
Thanks for spending time with me; I also would love to hear about your cooking experiences with these dishes; free to leave a comment below.