Craving for some yummy Korean recipes after watching a romantic K-drama? Yeah, the food in this country is so enchanting that it makes you want to try it right away. From the irresistible hot pot to the mouth-watering bibimbap, it is impossible to say no.
As a part of Asian regions, Korean cuisines reflect the yin and yang balance. Just like how a spicy dish is always served with a sweet or milky side dish to adjust the heat. Keep scrolling down to explore more!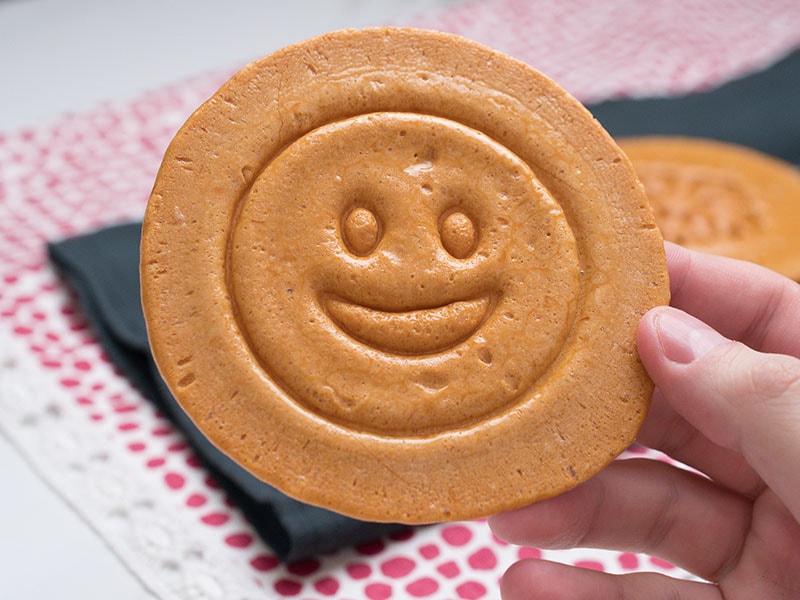 45 Delightful Korean Meals To Diversify Your Must-Cook List
Prepare yourself! This savory journey to Korea will be fantastic. From sweet desserts to a flavorful main course, every dish will create a memorable experience for you.
Let's create an exciting breakfast with this Korean meal. The crispy and little spicy kimchi pancakes are leveled up with the sweet and flavorful dipping sauce, which will please your taste.
This delightful drink has its signature foam from whisking the coffee, sugar, and hot water in 5 minutes. Under the foam is yummy-creamy milk that matches flawlessly with the sweetness and slight bitterness of the coffee.
Want to surprise your family's lunch with lovely Korean dishes? Let's make this beef bulgogi hot pot. The pot is hearty, full of veggies and soft beef; the broth is savory with soy sauce and sweet rice wine.
Want to enjoy a flavorful kimchi dish? Try this baechu geotjeori recipe now! The special thing about this kimchi is that you don't have to wait for fermentation to achieve this sophisticated dish. The kimchi is slightly salty, sweet, and crunchy, so you must try it at least once.
Yum! I can't wait to try this excellent fresh kimchi.
This comforting drink is the best choice to kick off a morning full of outstanding aroma. The drink is made from Yuja fruits with a sweet and soft sour taste. The drink has its best taste when served hot, so it is perfect for winter days.
Gyeran jjim will amaze you with its soft taste and airy texture. You can have this wonderful egg dish with white rice or serve it in a large meal as a banchan. Toss some chopped scallions for garnishing and a robust scent.
Broaden your dessert menu with this mesmerizing Korean sweet treat. Songpyeon is like a sweet version of dumplings with a chewier wrapper. You can customize the cover with various colors from natural ingredients.
Japchae is a stir-fried dish with a traditional type of noodles from Korea. This dish has various types of vegetables like spinach, mushrooms, and carrots. You will also find a slight aroma and crumble texture from roasted sesame seeds.
Craving for some refreshing side dish? You should try this sigeumchi namul recipe. This seasoned spinach is perfect for serving almost any dish of Korean meals. It has a gentle salty taste and a crunchy texture that adds an umami flavor to the whole meal.
You have to try this delicious dish from Korea now. The pancake has a delightful-crispy cover hiding a mesmerizing soft texture inside. The dipping sauce is like a kiss from angles with sweetness and a dazzling sour.
This is such a beautiful dish! You will love how easy it is to make such a yummy dish.
Yum! Look at how this kimchi bokkeumbap is decorated! The fried rice is full of mouth-watering orange, which complements the fried egg. Don't forget to use some toasted sesame oil as dressing for this dish.
Sookju namul is a simple salad made from bean sprouts, scallions, and sesame seeds. Its taste is soft and nutty, with a little crunchiness from the white bean sprouts. Finish the dish with some toasted sesame oil to give your salad a lovely aromatic scent.
Do you want to add authentic Korean flavors to your dinner? Galbijjim is the dish that you are seeking. The beef has a buttery texture bathed in a sweet fruity sauce that will satisfy your taste.
Here comes another savory side dish to fill your banchan table. It is hard to describe the flavor of this dish because the taste is constructed by various ingredients. You can expect a little salty taste, a soft sweetness from sugar and green plum extract, yummy!
You must have seen this famous dish at least once in some Korean movies. The dish has its unique black sauce from the sweet and nutty black bean. You can add some cabbage and zucchini to bring exciting textures to the dish.
Have you ever heard about cold noodles? Yeah, in Korea, noodles are not only served hot; serving this dish cold is a fascinating way to enjoy the sweet broth and the light, chewy noodles. Not to mention the slices of melting beef shank, such a gorgeous experience.
Have you ever had cold noodle soup before? It's time to try it.
Saeng sun jun is rich in protein and has a soft texture in every bite. The fish filets are incredibly airy with a gentle touch of saltiness. Dip the crispy fried fish in a spicy sauce to create an exploding savory experience.
If you have any pork ribs in your freezer, gill them with this Korean-style BBQ sauce. The soy sauce is a bit nutty, while the chile-garlic sauce, black pepper, and ginger boost the whole flavor of the dish.
These pickled cucumbers with a sweet and spicy taste will hit your guests with their sophisticated seasonings. While oi sobagi is fresh cucumber and can be served right away, oiji requires three to five days to pickle. But I'm sure the flavor will wow you.
This is a traditional Korean dish that is usually served on special occasions. The earthy and nutty tofus make this cake taste absolutely flawless. I love the chopped carrots in these wanja jeon because of their crumble texture.
I bet you will love the bouncy textures of prawn meat and sliced shiitake mushrooms. The zucchini and carrots bring delightful color to the dish and make the broth so sweet. Toss some spring onions into the bowl for garnishing.
With only less than 5 minutes, you will have a tasty Korean street treat for your family: Dalgona candy. This sweet is very simple; you only need two ingredients: baking soda and sugar. I bet you will love the perfect sweet flavor from this candy.
What an entertaining experience making these sweet dalgona candies.
Let me introduce to you the traditional Korean corn dog. The cover is so creamy with the gooey cheese, the hot dog inside is juicy, making this special dish so memorable. You can enjoy this yummy gamja with ketchup and mustard.
How can you resist eating these crispy Korean fried chickens? The chicken wings are so sweet and savory with the touch of honey. You can sprinkle some sesame seeds and chopped cilantro for a wonderful taste.
As Korea has freezing winter days, a hot and spicy hot pot is the best option to enjoy in this weather. The stewed mushrooms and Frankfurt sausage are soft that could melt in your mouth. The broth is spicy and flavorful that will warm your stomach.
Want to discover some refreshing dishes to pair with your BBQ party? This scallion salad will light up all the flavor for your meal. The scallions are a bit spicy, salty, and crunchy, which will make you addicted to this salad.
How about a hot soup with well-fermented kimchi? Pork belly, kimchi, and gochugaru make the broth of this classic Korean stew complex and spicy. The firm tofu adds an exciting texture while having the soup. Finish this hot dish with thinly sliced scallions and toasted sesame oil for garnishing.
OMG! This spicy kimchi stew looks awesome; you have to try it.
This bulgogi chicken is perfect for enjoying for every meal. The signature feature of a traditional bulgogi dish is that it has a lovely sweet taste from brown sugar and soy sauce. The irresistible aroma of black pepper and sesame seeds will make your stomach rumble.
When you're running against loss of appetite, make sure to try this Asian dish made with only one instant pot. It will surely evoke your taste.
The roasted beef chucks are bathed in the yummy-rich sauce from coconut aminos and apple. Served this beef with rice or roasted broccoli, so delicious!
There are many varieties of jeon in Korea, haemul jeon (seafood pancake) is one of my favorites. The pancake is absolutely crispy after being fried; the seafood toppings bring delightful textures to the dish.
Do you know what dishes Koreans usually have during the Lunar New Year holidays? Tteokguk is a hearty Korean soup that brings all family members together. The rice cake is chewy, and the beef is so tender that you can not stop thinking about this recipe.
Gaeran Mari is the lovely rolled egg omelet from Korea that is perfect for every meal. The fried egg is airy and melt-in-your-mouth. The chopped bell pepper and green onions create a natural sweetness for the dish. You can add a sheet of seasoned dried seaweed to finish the meal.
Yakgwa is a deep-fried cookie that has a delicate sweetness from the honey. You will taste the delicious Korean rice syrup coating the cookies before enjoying the soft and crispy texture of these sweet treats.
Don't you feel hungry while looking at this beautiful gochujang? The reddish-orange color of the rice reflects its flavorful and sophisticated taste. The minced garlic and chopped ginger will boost the entire dish's scent to another level.
This is another chicken wings recipe, but the flavor is spicier this time. The sauce of this delicious Korean BBQ treat is made from hot pepper paste that will wake your taste. The chicken is roasted or deep-fried so perfectly that it will melt immediately.
I can't control myself anymore; this Tong Dark is so delicious.
When it comes to the most favored beverages in Korea, you can't count out barley tea. It has a dedicated scent from roasted barley kernels. You can enjoy the tea either hot or cold; however, the lovely scent of barley tea becomes more fragrant when served hot.
Unlike any other part of the pig, the belly is melting with a gentle bouncy texture. So, when you fry it, the edges are crispy, which is irresistible. With a sweet and flavorful Korean sauce, you can not say no to this dish.
Gamja jorim is a famous banchan in Korean cuisine. The fried potatoes are coated in a sweet, garlicky, thick sauce. Sprinkle some sesame seeds and green onions to finish the dish with a mesmerizing aroma.
The chicken is bathed in a sauce with a bold gochujang and black pepper flavor. While the chicken is cooked until tender, the fried rice pancakes are crispy and mild. You will finish this amazing dish without even noticing.
Let's twist your typical grilled cheese with a strong flavor from gochujang. This Korean pepper harmonizes the creamy and melty cheese with its pungent and peppery taste. The crispy sandwich covering the cheese is flawless to complete the dish.
The crunchy red cabbage is the most important ingredient in this recipe that forms a lovely color and adds an exciting texture. You should use seasoned rice vinegar and soy sauce as a sour and sweet dressing for the dish.
Give your regular beef a twist in flavor with this bulgogi recipe. The meat is so soft with a sweet-savory taste; the smoky smell will enchant your family members. Serve the beef with rice and kimchi; you now have a wonderful dinner.
Such an easy and delicious recipe; don't hesitate to taste it.
Such a breath-taking sweet treat from Korea! The ice mountain construction is the main feature that makes this dessert so magnificent.
Most of the time, you'll see Patbingsu garnished with several seasonal fruits in Korea. With some scoops of ice cream, fruity toppings, and sweetened condensed milk, this dessert is ready to enjoy!
Craving for some yummy snack? Try this spicy Korean tofu right away. After being fired, the tofu has crispy edges but a tender inside. The spicy sauce is made of gochujang and chopped onions. What are you waiting for? Grab a piece of tofu now!
This fried chicken recipe will give you an exploding savory experience with the help of fresh jalapeños. The crisp exterior combined with the soft chicken meat inside will capture you until the dish is finished.
You Can Begin With Some Kimchi!
Wow! Such a rich culture with plenty of recipe options. You can start by trying some kimchi as this dish is a must in every Korean family, and its flavor is representative of Korean cuisine – spicy, salty, and flavorful.
What is your favorite Korean dish? Share your opinion in the comment section below. And don't forget to subscribe to our site for more impressive recipes.
Nutrition Facts
4 servings per container
---
Amount Per ServingCalories692
% Daily Value *
Total Fat 54.3g

84

%
Cholesterol 55mg

19

%
Sodium 985mg

42

%
Potassium 198mg

6

%
Total Carbohydrate 37.4g

13

%

Dietary Fiber 2.5g

10

%
Sugars 5.7g

Protein 13.1g

27

%
---
* The % Daily Value tells you how much a nutrient in a serving of food contributes to a daily diet. 2,000 calories a day is used for general nutrition advice.