The list of best frozen cocktails I am about to introduce in this post will help you refresh your palate and cool your body down in the summer. I guarantee your diners will love to enjoy the perfect party with these frozen options.
After reading this post, you will gain much valuable knowledge to become a professor in your kitchen. I hope you have a great time with your family with these cocktail recipes on this list. Let's go to the kitchen to make them right away.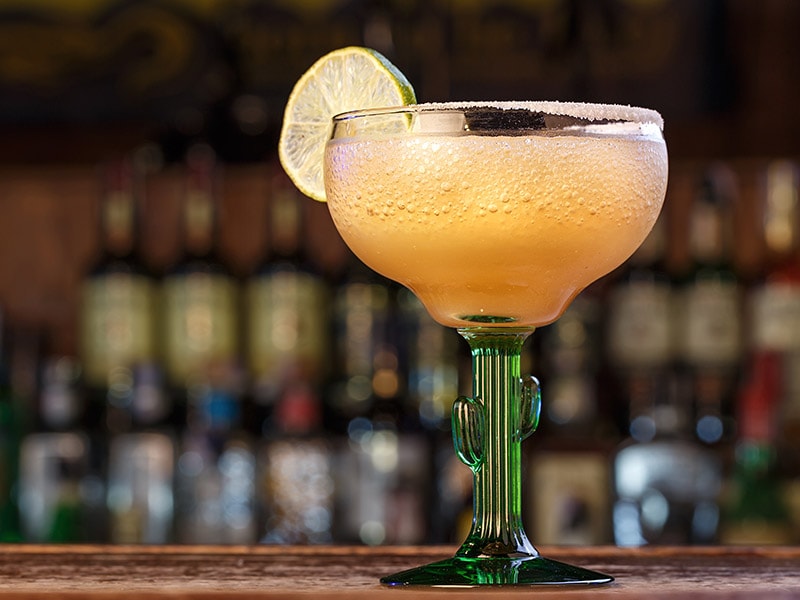 Incredible Things You Need To Know About Cocktail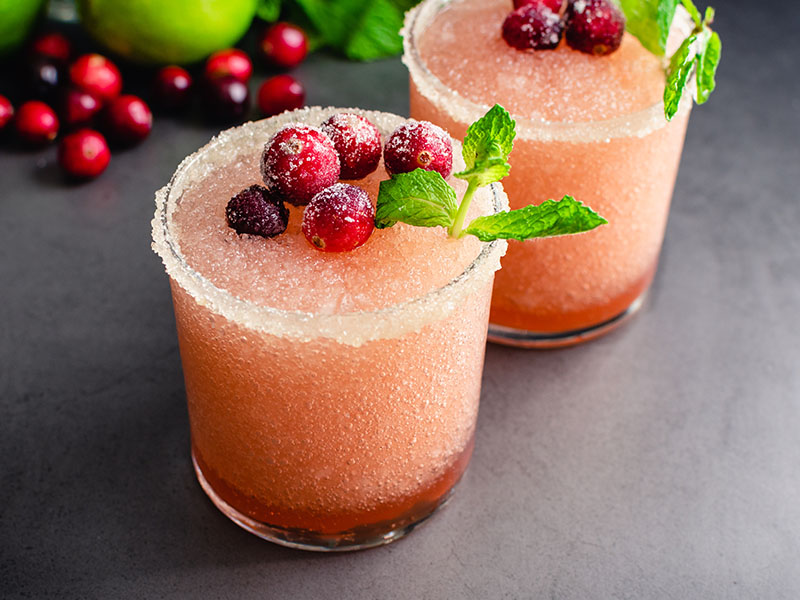 The cocktail is the common choice of many people at parties, meals, vacations, or special occasions. It is widely known as an alcoholic mixed drink. Besides the spirits, you can find syrup, cream, or fruit juice in each cocktail glass.
There are many controversies about the origin of cocktails. However, it was known as a delicious beverage when mentioned in The Farmers Cabinet in 1803 in the United States.
The first definition of this fantastic dessert existed in The Balance and Columbian Repository, published on May 13, 1806, in New York. After that, cocktails have become more famous in the 1900s.
Gradually, many people drink it as an alcoholic beverage. And there was a cultural combination between traditional cocktails and novel components in the mid-2000s when people consumed cocktails.
Nowadays, cocktails play an essential role in the menu of many restaurants or bars. In particular, thanks to the development of information technology, the popularity of cocktails has become stronger as you can see many types and recipes of cocktails on websites.
There are many fascinating stories about the name of the cocktail. A famous theory said that its name was taken from the name of "rooster's tail" (cock tail) that was used to decorate a Colonial drink.
Expand your knowledge with exciting information about cocktails.
List Of Delicious Frozen Cocktails For Your Dessert
This section will introduce the mouthwatering and simple frozen cocktail recipes that you can make to treat your loved ones on vacation. I hope you will be successful with these fantastic recipes.
Total time: About 5 minutes
Frozen Strawberry Margarita is my favorite drink in the summer. This beautiful strawberry cocktail is a classic treat for your party. I love the enchanting sweet and tangy flavors created by frozen strawberry ginger limeade cube.
Besides, orange liqueur and lime juices are the indispensable ingredients in this beautiful recipe. Plus, you will need tequila to bring the earthy and intense kick to your palate.
Do not forget to rim the glass with coarse sea salt and garnish the drink with a lime wheel and fresh strawberries.
Follow these instructions to make the outstanding frozen strawberry Margarita.
Total Time: About 10 minutes
Do you love yummy cocktails containing orange juice? Generally, Orange Creamsicle cocktails taste similar to orange sherbet, but a note of vodka will tickle your taste buds instantly. You will immerse yourself in this fantastic liqueur's creamy and tangy taste.
Before making this ice cream alcoholic mixed drink, you should freeze the glasses in the freezer for about 15 minutes. Besides the taste of vodka and orange juice, the appearance of orange liqueur and vanilla ice cream will fascinate you.
In particular, adding a bit of Triple Sec will enhance the orange flavor in this recipe. Please make the glass more attractive by decorating it with orange slices and cherries. Wow, it is hard to resist the intense attraction of this recipe.
Total time: About 5 minutes
It would be a pity if you have not tried a Dirty Banana frozen cocktail before. The passionate taste of this classic Jamaican drink comes from rum and Kahlua (coffee liqueur). You will have a smooth and creamy mixture when you blend coconut cream, frozen banana, and crushed ice.
In particular, to bring a modern touch to this cocktail, you can use peanut butter whiskey to replace the rum. You will have a perfect dessert option after mixing the mixture in a blender with chocolate drizzled glass.
It will look more attractive with a cherry and banana slice. If you want to show your decoration ability, you can add whipped cream and chocolate sprinkles on top – a wonderful experience with a creamy and frozen cocktail.
Learn how to make an incredible and relaxed Dirty Banana frozen cocktail at home.
Total time: About 8 minutes
How can you withstand the attractiveness of frozen Mudslide glass? It is a kind of cocktail loved by many people, and it is great to enjoy it at a gentle party on the beach and melodious music and your friends.
The harmonious combination of vanilla ice cream and chocolate syrup will bring a unique and eye-catching appearance to this classic cocktail version. The soul of a frozen Mudslide is made up of Kahlua and vodka.
The attraction of this drink will increase with a layer of whipped cream and chocolate sprinkles on top. However, you should keep this delectable dessert cocktail away from the reach of the kids.
Total time: Around 5 minutes
Frozen Pina Colada is a deliciously sweet and fruity alcoholic beverage for you to enjoy at the beach. The thick, creamy texture and the naturally sweet taste of this recipe will captivate you on the first try. Let's enjoy your vacation with a glass of tropical rum cocktail.
You will be conquered by the perfect combination of pineapple, lime juice, and rum. In addition, the rich taste and smooth consistency of coconut will knock you out immediately. It is easy to forget the summer swelter with this fabulous drink.
You just need to prepare all the fresh ingredients and a blender to create an outstanding frozen cocktail for your family members. This drink is well-known in Puerto Rico because it is the homeland of frozen Pina Colada.
Total time: About 5 minutes
You may not think this is a cocktail when you hear this name. However, Sex On The Beach slushy is a long-standing cocktail when it has existed since the late-80s. Currently, its popularity is still intense.
It looks appealing in the sunrise appearance with 2 layers and 2 different colors. This recipe will not taste tangy and tart if you ignore cranberry juice and orange. In addition, a bit of peach Schnapps will increase the recipe's taste.
Especially rum is an essential part of this cocktail recipe. You will have a fabulous and pleasant rum-based cocktail with a few simple steps. You can use cranberry juice cocktails to replace cranberry juice.
Go to the kitchen to prepare delicious Sex On The Beach Slushies to treat your loved ones.
Total time: Around 15 minutes
If you are not a fan of strawberry Margaritas, you should pick strawberry Daiquiri instead. Do you know anything about daiquiri? Overall, the daiquiri is a cocktail flavored with lime juice, white rum, and simple syrup.
A successful Daiquiri has to have a balance of sour and sweet taste. In this recipe, besides the sexy sweet taste of syrup, the hint of fruit from strawberries will make you fall in love with this fantastic cocktail.
You can prepare frozen strawberry Daiquiri in 2 methods. If you use fresh strawberries, you need to blend ingredients and place the mixture in the ice cream maker in the freezer. Alternatively, you can use frozen strawberries to skip the freezing step.
Total time: Around 5 minutes
You can think of the appearance of snow when you look at the glass of frozen lime Daiquiri. This cocktail is an easy-to-make choice to refresh your taste buds after each party because you just need to prepare some components and spend a little time.
This frozen cocktail is a suitable option for those who love the sour taste of limeade concentrate and the vibrant flavor of rum. You should not forget ice cubes to bring a cold and unique texture to the recipe.
Your diners will not be able to take their eyes off the eye-catching white of the frozen lime Daiquiri. Let's make it more professional and subtle with a slice of lime mounted on the cup.
Total time: Around 5 minutes
If you have frozen mangoes and do not know how to use them, you should immediately learn the tutorials to make frozen mango Daiquiri. This great recipe will promote all the value of frozen mango and bring beautiful feelings when enjoying it on summer days.
There is a bit of rum to create a typical liqueur flavor and appealing color for the cocktail. Citrus taste features from lime. In particular, mango chunks are indispensable ingredients. Put everything into the blender with ice to make an excellent treat after 5 minutes.
If you have the chance to enjoy a traditional Margarita, you will immerse yourself in the great and harmonious taste of Tequila, lime juice, and orange juice. You just need a little time in the kitchen to get the perfect Margarita version.
You can use Tequila like Casa Noble or Don Julio Blanco in this recipe. In particular, a bit of Triple Sec, Grand Marnier, or other orange liqueurs will fascinate you. To balance the sour taste of limes, you will need a little simple syrup.
Total time: About 10 minutes
What are you waiting for during the summer vacation? From my point of view, I need a relaxed and comfortable lemonade cocktail and have funny and great moments with my relatives or friends, so I choose a frozen Cucumber Lemonade cocktail.
This healthy treat is a harmonious combination of lemonade, mint, vodka, and cucumber. All ingredients are blended to get a perfect texture. This drink will be sweetened with simple homemade syrup.
The cocktail glass looks so gentle and unique in green. Decoration plays an essential role in making drinks to bring a sense of stimulation for diners. Therefore, do not forget to adorn this recipe with a lemon wheel and mint sprig.
Follow these tutorials to make an excellent Frozen Cucumber Lemonade cocktail.
Total time: About 5 minutes
Do you love the sweet and sour taste of pineapple? If you want to change your menu with a new recipe, frozen pineapple Daiquiri is an ideal choice you should try. You do not spend much time making this easy recipe.
Besides the distinctive taste of frozen pineapple, lime juice will bring a memorable flavor to this tropical treat. Significantly, the balance in the taste of this recipe also comes from the white rum. You can not say no to this relaxed dessert drink.
Do not hesitate because it takes about 5 minutes to prepare this smooth and creamy pineapple cocktail for your family members on vacation. You can garnish this recipe with lime wedges and pineapple slices.
Total time: About 5 minutes
You can create many excellent treats with fruits, and Peach Wine Slushy is a chillout result made from frozen peaches. You can start a new day or finish a tiring day with a glass of extraordinary and delectable beverage.
You just need to spend a little time in the kitchen making an excellent peach cocktail for your family at a party. Its ingredients are minimal and easy to find in your house. But, the flavor of this recipe will surprise you.
Frozen sliced peaches and white wine (Pinot Grigio, Sauvignon Blanc, or Moscato) will blend into a consistent mixture after about 5 minutes in a blender. In addition, if you love a sweet treat, it is good to add simple syrup. Also, you should prepare a small slice of fresh peach for decoration.
Total time: About 15 minutes
Frozen Cherry Margarita is a yummy cocktail made with cherry. You can feel the incredible taste of cherry juice and frozen cherries in this recipe. In particular, the characteristic sour flavor of lime juice will stimulate your taste buds.
If you want to make it sweeter, you should add a little honey. It would be a mistake not to add silver tequila to this excellent drink. You will get the smooth mixture after putting all things into the blender.
Typically, bars or clubs will prepare a high glass with a salted rim to serve this appealing cocktail. Lime wedges will bring an aesthetic highlight to the appearance of this recipe.
Total time: About 35 minutes
Pineapple Mint Frose will make your weekend more unique and more relaxed. You will imagine sitting on a beach in the tropics while enjoying this fantastic cocktail. The fresh and pleasant taste of pineapple and mint will satisfy you.
The attractive and featured taste of pineapple will blend with the slight spicy of mint leaves. Moreover, the flavor of this recipe will become more balanced with fresh lemon juice. Rose wine will be the ingredient I want to use in this recipe.
If you want the taste of this cocktail to become more intense, I recommend using the darker rose wine. Wow, a fresh pineapple mint Frose will be a cool experience for the summer.
Total time: Around 12 minutes
The purple shade of Blackberry Gin Slush will conquer you at first sight. The intense taste and a bit of tartness of blackberries will not let you down. To make this fantastic recipe, you need to prepare simple syrup.
This irresistible blackberry cocktail is a mixture of ginger ale, mint leaves, and frozen blackberries. After heating the sugar and mint sprig in the saucepan, you will have a syrup mixture to bring a sweet taste to the drink. Remember to cool it before using it.
After tasting this wonderful drink, you will feel comfortable. Significantly, the refreshing aftertaste will make you want to enjoy this cocktail more. Let's make it more gorgeous with a mint sprig for garnish.
Total time: About 5 minutes
If you do not have much time to prepare a cocktail for relaxation, a Strawberry Prosecco Slushie is a perfect suggestion. This recipe includes some simple ingredients, and it is easy to make with a blender in your hand.
The distinctive liqueur note of this recipe comes from the Prosecco. If you are looking for a tropical and refreshing taste, orange juice and frozen strawberries will satisfy your wishes. A bit of honey adds the natural sweetness to this cocktail.
It is an incredible feeling to sip a glass of frozen strawberry Prosecco Slushie in summer. The smooth texture of this drink will fascinate you.
Total time: About 15 minutes
If you have honeydew melon in your house, let's make frozen honeydew Daiquiri instantly. This recipe is a simple treat in ingredients and making-process. This fantastic cocktail's gentle and delicate flavor will give you a pleasant feeling.
This excellent drink is a vegan and gluten-free choice for everyone. The gentle sweetness of honeydew will blend with the mild sour flavor of lime juice. You can increase the sweet taste by adding honey or agave syrup.
A white rum will make this recipe balanced and perfect. I will use white rum to create warmth and balance in taste for this cocktail in this recipe. This recipe will supplement calories, potassium, and many other nutrients for your body.
Total time: Around 5 minutes
Are you a fan of classic Paloma? It is a favorite tequila based-cocktail of many people. If you like it, please give it a shot. The simple recipe is made from 4 main ingredients and a blender. This is a fantastic Mezcal cocktail for gatherings in the summer to discard the swelter.
Traditionally, people will use grapefruit soda to make a sour and sweet taste for this drink. However, you can use grapefruit juice, honey, and lime juice instead. Tequila will supplement the recipe's sweet, fruity, and earthy taste.
Save these instructions to create yummy frozen Mezcal Palomas.
Total time: Around 25 minutes
Have you ever tried a cocktail made from coconut yet? Your weekend party will become more impressive with frozen coconut Mojito.
Mojito is a Cuban drink that contains lime juice, sugar, white rum, soda water, and mint. The dense and creamy texture of this cocktail will explode in your mouth.
Frozen coconut cream will create a milky white hue for this fantastic dessert. The recipe will become harmonious with coconut rum and lime juice. Please blend all with mint leaves to have an enchanting cocktail.
Total time: About 10 minutes
This wonderful drink recipe is a smooth mixture of vermouth, gin, and Campari. It is impossible not to mention the citrus taste of orange juice in this awesome cocktail. Moreover, all ingredients are not used at a regular ratio of 1:1:1.
Typically, you need to put the components into the freezer for 8 hours to 3 days before processing this recipe to get the best performance. The bittersweet taste of this cocktail will make you fall in love right away.
It is straightforward to get an excellent Frozen Negroni by following these directions.
Total time: About 10 minutes
This alcoholic drink's name was taken from the name of the city where it appeared for the first time and has been used commonly.
The cocktail is an essential part of the cuisine, especially at special parties. Miami Vice is an amalgamation of many different ingredients to create an appealing overall flavor and appearance.
You will feel the warm and enchanting taste of dark rum and light rum in this recipe. The fresh and natural flavor of strawberries will make you flutter. In particular, a little sour flavor of lime juice and pineapple juice is needed in this cocktail.
What Does Cocktail Taste Like?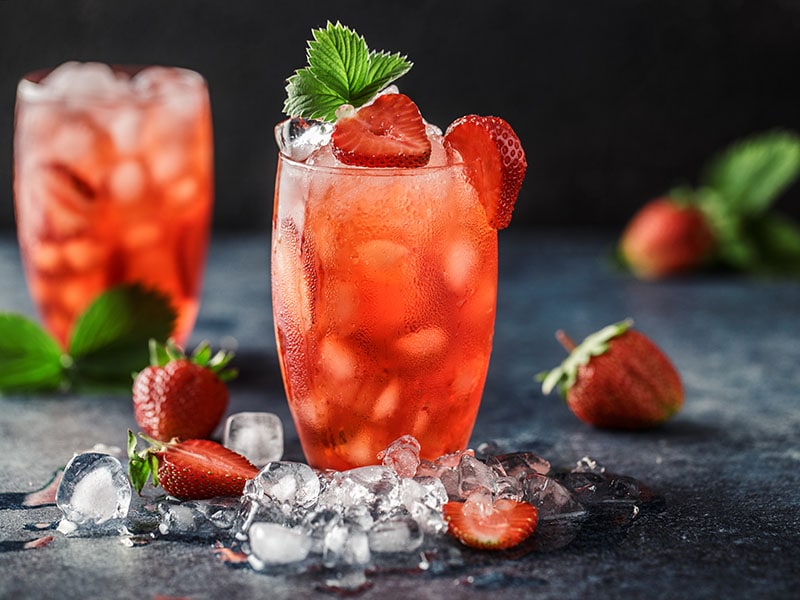 It is hard to accurately identify the flavor of cocktails because it is made up of many different materials and different ways of dispensing. Therefore, cocktails are diverse in tastes and appearance.
You can feel the exceptional sweet taste in a cocktail, but it can be replaced with a sour or bitter flavor. In addition, you can enjoy a glass of cocktail with many different flavors simultaneously. Typically, the taste of cocktails needs to be balanced.
In the world of cocktails, you can find about 8 primary tastes such as boozy, sweet, umami, salty, bitter, sour, astringent, and spicy.
Boozy is the distinctive taste of the cocktail containing a large amount of alcohol. Furthermore, the cocktail will be sweet with more fruits, syrup, and honey.
If you want to enhance the sour and bitter taste of the drink, you can add citrus, coffee, chocolate, or tea. Have you ever tried cocktails that comprise umami and salty taste with meat, cheese, and salt?
The cocktails with astringent and spicy taste will leave a deep impression on your mind. You should remember the rules of thumb taste in making cocktails. The sweet taste will enhance the salty and vice versa. The sour flavor will raise the umami taste.
Cocktails are diverse in type, so there are many choices on the bar's menu. If you want to taste the classic cocktail flavor, you should try Margarita, Martini, Old Fashioned, Bloody Mary, and many other types.
How To Balance The Flavor In Making Cocktails?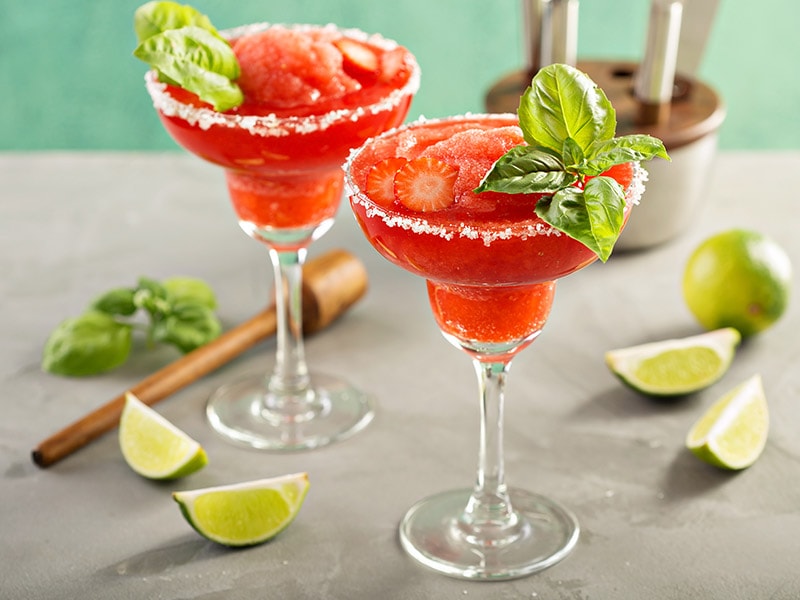 The flavor balance is an essential criterion in making cocktails. You need to ensure that the mixture of many ingredients will bring a harmonious and pleasant flavor. It is necessary to remember the tips when creating cocktails.
You need the dilution process to balance the boozy and astringent taste. You can reduce or increase the water amount and shake cocktails before serving. Moreover, the boozy and astringent taste will be balanced when adding sweet elements.
If you have cocktails with a strong sweet and sour taste, the best way to solve this problem is to use mint and chocolate or lemonade and mint. So, a well-balanced cocktail will make your diners want to enjoy it more and more.
Do you love the incredible frozen cocktails I have given in this article? Instead of enjoying them at the bars, why don't you try to make them at your home with easy tutorials in this post? It is time to diversify your drinks menu with these frozen treats.
If you know of any fantastic frozen cocktails, please write them down in the comment section to share with many other people. In addition, feel free to tell me your concerns when making these recipes, and I will answer all of them. Thanks a lot!
Nutrition Facts
4 servings per container
---
Amount Per ServingCalories254
% Daily Value *
Total Fat 10.2g

16

%
Sodium 18mg

1

%
Potassium 165mg

5

%
Total Carbohydrate 25.5g

9

%

Dietary Fiber 2.5g

10

%
Sugars 13.4g

Protein 1.1g

3

%
---
* The % Daily Value tells you how much a nutrient in a serving of food contributes to a daily diet. 2,000 calories a day is used for general nutrition advice.