When you're organizing a party for many people, these best crockpot dip recipes offer a sure-fire way to keep your guests happy while they are waiting for the main portion of the feast. Most of the dishes are also simple to make with the help of the crockpot.
The crockpot is both versatile and magical in its usage. You can make almost all food types within the confines of this device. The only things you need are the ingredients, pop them into the crockpot and the appliance will do the rest.
If you're already curious, let me be the one to show you how to take advantage of this convenience with the list of recipes using a crockpot below. I'm sure you will be very pleased after reading through everything. It's time to get going then!
The Best Crockpot Dips To Go With Your Main Dishes
From cheesy and savory dip recipes to rich and sweet Fondue, there are so many fantastic delicacies waiting for you to try. They also don't require a lot of effort to recreate. You only have to get an affordable crockpot and the world of creative dips will open up to you.
Total time: 1 hour 5 minutes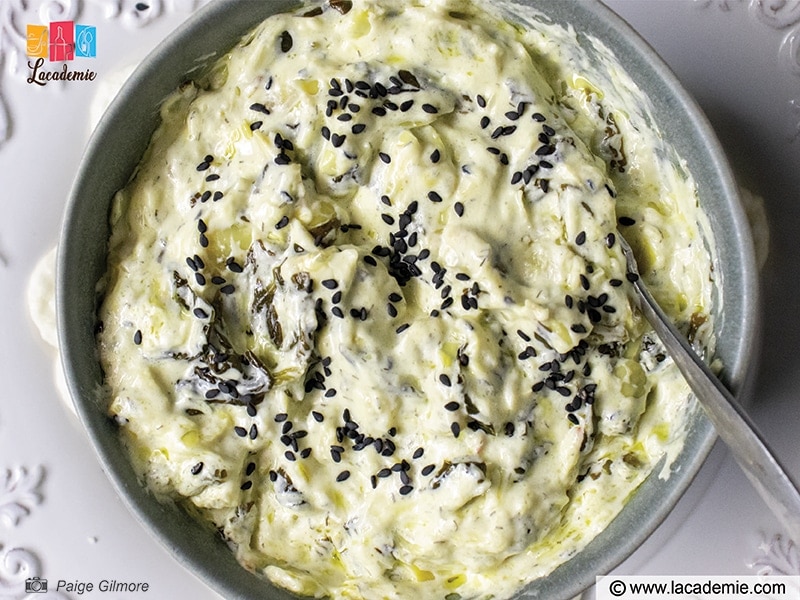 I have the right recipe for those who are a bit more health-conscious about their daily diet but still want to enjoy a delightful bowl of dip once in a while. Introducing the spinach artichoke dip, it's both tasty and green, so you won't feel guilty for indulging a bit.
To get started, you can follow the ingredient list to get the necessary cheese, like Monterey Jack and cream cheese. These two combined together will make heaven in your mouth, thanks to their saltiness and extra creaminess.
And for the actual healthy part of this dip, you chop up artichoke and spinach. Incorporate the vegetables into the melted cheese in your crockpot. The veggies add a vibrant color (green) to this mixture, making it more appetizing.
Total time: 3 hours 5 minutes
This crockpot dish for the summer might not be appropriate for the little ones since it uses a generous amount of beer. However, for the adults, it might be one of the greatest things since sliced bread. The sauciness coming from this dip will make your mouth water.
Now, let me give you a run-down on the ingredients. It's not too complicated since you only have to get cream cheese, cheddar cheese, and shredded bacon as the main ingredients.
The cheese combo provides the majority of the richness. As for the bacon, it's salty and crunchy if you cook the meat right.
And of course, I can't miss the main attraction, which is the beer. Depending on how strong you want to dip to be, you can choose your preferred type of beer. For me, a mild-tasting variant like lager or pilsner is enough to flavor the sauce.
This Beer Cheese dip is super simple to recreate.
Total time: 3 hours 30 minutes
It is never wrong when you pair your favorite chips or fresh vegetables with a cheesy dip. From the texture alone, you can feel the viscosity through the way the cheese melts. With this outstanding Chili Cheese Dip, the texture gets even better with other additional components.
This recipe takes what is best from a normal chili to create a one-of-a-kind dip. First, there are the beans, which include black and kidney beans, to give this specialty a sense of nuttiness. No chili can exist without canned tomatoes so it will go into this dish.
The tomatoes create a layer of umami that you can feel at the tip of your tongue. That flavor can be a good accompaniment to the spiciness that you get from both chili powder and chopped green chilies.
And the third most important part is the creaminess, which you get from combining Velveeta (a type of processed cheese), shredded cheese, and milk. This is where that awesome richness comes from.
Total time: 2 hours 10 minutes
Are you still thinking about what to make for the next game night with the boys (or girls)? If you are, let me make this decision easier by presenting you with this tasty and mind-blowing Corn Dip.
This dip recipe would go super well with the crunchiness of corn or nacho chips. The flavors within this dish are a perfect mix of savoriness, spiciness, and a whole lot of creamy delight. So you better prepare your mind to hold back, or else you could gain a few more pounds.
The preparation is rather simple when you only have the reliable slow cooker (crockpot) to do the heavy lifting. First, throw in the canned corn, cream cheese, and Pepper Jack spicy cheese. In the meantime, cook the bacon until it turns crispy and fragrant.
When the cheese is fully melted, stir everything together before adding the crumbled pieces of bacon. Make sure you make a lot since you will be surprised how fast people will go through this dip.
Total time: 2 hours 20 minutes
In this entry, I want to show you a dip recipe that might be more on the heavy side, thanks to the addition of ground beef. The Rotel dip uses a combination of creamy ingredients as well as a good amount of savory tomatoes to create such an interesting dish.
So, what is Rotel? It's a type of canned tomato with green chilies inside. There are many different versions like hot, mild, or no-salt. You can choose whichever you like, but I recommend the hot version to get the most noticeable spiciness.
Aside from that, the other ingredients consist of Velveeta cheese, beef, and garlic powder. The cheese offers a thick but smooth texture to this crockpot delicacy with beef. The meat is very savory, so there is no need for much seasoning aside from garlic.
There is just something so comforting about this Rotel dip recipe.
Total time: 2 hours 40 minutes
It's amazing how artichoke has become a recurring component of a good dip. Not only does it improve the texture and appearance of the dip itself, but the slight bitterness of the vegetable can be paired with a sweeter type of meat. In this instance, the meat is from the crab.
If you're already curious about this entry, let me show you how to make it. First, get packaged crab meat from your nearest store. Next, toss the cream cheese, Parmesan cheese, and sour cream into the crockpot. This mixture packs a ton of creaminess that is quite overwhelming.
That's why you want to add both the meat with artichoke to offset the richness. Of course, there are other ways to balance out the flavors, like squeezing some lemon juice for that acidity. Worcestershire sauce is a good option too if you like its tangy and fishy aroma.
Total time: 1 hour 15 minutes
Since I'm on the topic of seafood-styled crockpot delicacy, I might as well share this Hot Shrimp dip recipe with you. This outstanding little dip is perfect when you have an outdoor party or when you just want a warm snack during an especially miserable winter night.
To make this dip, you only have to get a few ingredients like pre-cooked salad shrimp (a small type of shrimp), cheese, and onions. The shrimp provide the necessary savoriness and proteins to keep your body energized.
And for the cheese, it's a mixture of cream cheese and Parmesan cheese. The creaminess instantly makes you feel better once it hits your tongue. That type of comfort is only getting better with the help of the fragrance from onions and garlic powder.
Total time: 2 hours 20 minutes
In my opinion, there are two types of dips. The first type is the ones that make you go "Wow! This is so good". But the second type is the recipes that can cause your body to fall into culinary bliss with just a single bite alone. This 7-Layer Bean dip definitely falls into the latter one.
It's not only just about the taste, but it's the whole presentation that makes this delicacy special. There are so many layers that work surprisingly well together. First, there's the juicy and tender ground beef that makes up the savoriness.
Next, a combination of sour cream and cheese acts as a binder to hold everything together. Of course, if you have too much richness in this delicacy, this would not be a very balanced meal so you can add Jalapeno pepper to spice up the overall flavors.
Total time: 1 hour 15 minutes
If there is one thing that most Americans would agree on, it's that Mac 'N Cheese can do you no wrong. This popular comfort food captures the hearts and minds of many thanks to its overwhelmingly cheesy flavor and starchy texture.
But just when you think there is no way to make the Mac N' Cheese better, this incredible Chili Mac N' Cheese can change your mind immediately with its emphasis on increasing the things you can taste in this dip.
First, there is the familiar mixture of cream cheese and Mexican cheese, creating a super thick and delectable layer. Aside from that, you get a certain level of spiciness from the hot sauce and chili con carne (a spicy stew with chilies).
On the other hand, the Macaroni noodles offer a firm texture that gets better with all the extra sauce.
This is a closer look at this Chili Mac 'N Cheese dip recipe.
Total time: 4 hours 10 minutes
The world of dip is just that incredible, where you can keep finding new ways to incorporate various ingredients you have never thought of before. In this entry, I want to show you the Kielbasa Sausage dip that utilizes a type of Polish delicacy as an essential part of the taste.
When it comes to the overall flavors, Kielbasa Sausage dip leans more towards the "hotter" side of things. And it's not a bad decision since the tingling sensation that you often feel after eating spicy food stimulates your taste buds.
To get that, the recipe requires you to get Jalapeno, a type of hot sauce, and a Kielbasa sausage. Just toss everything into the crockpot and let it do the cooking for you. You only have to stir regularly and add extra condiments to taste.
If you want the dip to be a bit more "stretchy", Cheddar cheese is always a good option to throw in.
Total time: Around 3 hours (if you use cooked/shredded chicken) or up to 8 hours (for frozen/uncooked meat).
While the Chili Cheese dip might be a great crockpot side dish, it doesn't mean you can't improve upon the recipe itself. Introducing the White Chicken Chili dip, a simpler version of the chili variant that still contains a lot of irresistible flavors.
The main components that you want to focus on are shredded chicken meat, kidney beans, and green chilies. These are the base that makes up the majority of what you will taste. If you want a slight sweetness, there is also an option of adding corn kernels.
The most obvious factor is the chicken, where much of the richness and savoriness come from. Next, the kidney beans provide a pleasant starchy texture, making the dip feel more filling. And the green chilies offer the spiciness that can stimulate your appetite.
Total time: 4 hours 10 minutes
Like I said above, it's just mind-blowing how you can find new and interesting ways to make your dip more than just a bowl of melted cheese. The need to make your favorite food into a dip is the driving force behind all of the creativity.
And that's how this Pizza dip was born. The best thing about the recipe is that you don't need an oven, just a crockpot or a slow cooker is enough. You only have to throw a bunch of familiar pizza ingredients like cheese (Parmesan and Mozzarella), tomato sauce, and hot sausage.
But before adding the sausage into the pot, brown it first with the chili flakes to increase the heat. This means the Pizza dip would be very cheesy and rich, and it wouldn't be too much for your palate even with the inclusion of the spiciness.
Total time: 2 hours 15 minutes
Would it surprise you if I said that the famous cheeseburger could be turned into a type of dip as well? Of course, you wouldn't, considering the fact that the previous entries prove that you can make anything into an unforgettable dip.
Whenever you bite into the cheeseburger, the best feeling that emits from your taste buds to your brain is the meaty and juicy goodness. That's why the dish tries to replicate. Despite the beef not being in the form of a patty, you can just still feel that delectable texture.
Not only with the beef, but the bacon also provides another goodness to this dip due to its crunchiness and slightly salty flavor. The melted cheese acts as a binder to hold all of that meatiness together.
When you dip your chips, try to get all of the ingredients so you can feel that explosive combination together.
Total time: 2 hours 10 minutes
It's finally your turn to hold a party for friends and family, but you don't know what to make to please a lot of people at the same time. You don't have to worry anymore because I have this recipe right here called Buffalo Chicken dip.
This dish, no doubt, will be the main attraction for the whole party thanks to its irresistible appearance. When you dip your chips or fresh vegetables into this delicacy, the trail of creamy goodness imprints in your mind and begs you to have a single taste.
And that's when this delicious keto crockpot recipe truly captures your heart. The richness spreads all over your tongue, giving you a multitude of experiences. They include the heat from the hot sauce, the savoriness from the chicken meat to the slightly pungent aroma of the blue cheese.
This different tutorial for Buffalo Chicken dip looks magnificent.
Total time: 1 hour 20 minutes
Whether you're a fan of the NFL, NHL, or NBA, there's always one occasion where your friends and family gather together for that one big game night. And on those days, you're going to need something good to munch on. Well, this Tex-Mex dip might be what you should look for.
Tex-Mex dip, or Texas-Mexican dip in case you're unfamiliar with the term, is combining the best of both worlds into one simple bowl of saucy delight. And the great thing about the recipe is that the crockpot will do the majority of the cooking.
The flavors contained within this dip are just out-of-this-world. You still get that cheesy top layer to bind most of the ingredients together. Underneath the cheese layer, there is a certain spiciness from the hot sauce and paprika to complement the richness.
And the vegetables, including bell peppers, onions, and tomatoes, provide some freshness to the texture.
Total time: 3 hours
Mexico is one of the best places to consider if you want to make a delicious cheese dip. That's because the country managed to create one of the best recipes in the world called Queso. This delicacy originated in Chihuahua, a northern state of Mexico.
However, Queso is a more prominent name in a lot of Tex-Mex restaurants across the U.S. Today, I'm going to show you a few notable Mexican-style crockpot recipes in this Queso-styled dips that you can make on various occasions.
This version leans more on the simple side since it's quite close to the original Queso. The base consists of Velveeta and Pepper Jack cheeses so it would be quite silky and spicy. The special factor here is the taco seasoning, which includes salt, paprika, and garlic powder.
The taco seasoning offers multiple flavors at the same time, like heat, saltiness, and savoriness. And for the proteins, simple ground beef is enough for this dish. Overall, this dip is a basic one that you cannot miss out on.
Total time: 2 hours 5 minutes
White Queso dip is a more creative take on the traditional Queso. The biggest difference is an emphasis on the color white. Instead of using an excessive amount of Velveeta, this recipe requires a lot of milk and white cheese to make it more interesting.
When it comes to consistency, this version is just as smooth and silky as the normal yellow Queso. But the overall taste is not quite the same. By adding milk into the mixture, you increase the creaminess to a higher level.
And not just that, the inclusion of both green chilies and diced tomatoes gives the dip a depth that you can't quite experience anywhere else. The spiciness can be mild, but it gives your tongue a nice zing. On the other hand, the umami from tomatoes feels just right.
When you don't know what party food to make, use this White Queso dip recipe.
Total time: 1 hour 40 minutes
Continuing on the quest to conquer as many versions of Queso as possible, I want to introduce you to this special dish called Chorizo Queso dip. So what makes it stand out from other dips? Well, of course, it's thanks to the Chorizo sausage, a spicy specialty in Mexico.
Similar to other Queso ideas, you still get a very creamy and rich sauce that goes perfectly with chips, vegetables, or garlic bread. Those textures come from melting cream cheese and Monterey Jack cheese in a crockpot.
But it doesn't just end there because you get an extra kick that comes with the Chorizo sausage. It's spicy and herbaceous at the same time. The aroma is even more fantastic if you cook the sausage in a skillet first before adding it to the pot.
Garnish the dip with sliced Jalapeno peppers if the heat is not enough for your liking.
Total time: 2 hours 15 minutes
Before ending this mini journey of finding as many tasty Queso dips as possible, I have this tasty ground beef crockpot dish to show you called Spicy Beef Queso. Why did I put this dish in the last place? Because it's my favorite, and it's going to be yours too once you hear about the flavors this Queso packs.
First of all, the most obvious thing you will notice is its cheesy appearance. A good type of Queso always gets that velvety and creamy consistency. This thickness helps the sauce and taco seasoning to feel more impactful.
Other than the sauce, the other ingredients also hold their own important places in this delicacy, including the meaty essence from the ground beef and the spiciness from the sliced Jalapenos peppers. The canned Rotel adds two additional sides of heat and umami to the dip.
Total time: 2 hours 5 minutes
What is a good way to celebrate a special occasion? That's right, an outdoor party. And with every party, there is always that one simple dish that will captivate everyone to the point where it will be gone in seconds. And the dish is definitely this Jalapeno Popper dip right here.
So what is Jalapenos Popper? It is a plate full of Jalapeno peppers stuffed with cheese and ground meat. But with this dip version, you don't have to do any stuffing, which reduces your prep tasks. The cooking process just involves cooking everything in a crockpot.
The main ingredients you should get are chopped Jalapeno, cheese, and mayonnaise. Mozzarella, Parmesan, and Mexican cheese make up the creamy base that goes along with the spicy chilies. This contrast is what makes this dip so palatable.
Total time: 1 hour 40 minutes
Chicken Enchilada is another creative dip that is heavily inspired by Mexican cuisine. Instead of the usual Enchilada, where you see a layer of tortilla flatbread covering a type of filling, this version is much more straightforward with only a thick sauce as a result.
For the preparation, the recipe requires you to get shredded cooked chicken, Pepper Jack cheese, and a can of Enchilada sauce. The cooking process is not at all complicated since you just need to stir the ingredients in a crockpot.
When you see the sauce starts bubbling, you know this dip is ready to serve. The white cream goes perfectly with Nacho or corn chips. Plus, the shredded chicken provides a pleasant savoriness and a lot of proteins.
Total time: 4 hours 15 minutes
It doesn't matter what game day you're taking part in it's always important to have a table full of snacks to get into the celebratory mood. And, of course, you're going to need a good dip to keep the company happy. So why don't you try this Chili Cheese Dog dip recipe?
With the help of a slow cooker, the cooking process gets a lot easier when you can set a timer, and the device will do the rest. The main ingredients are beef, hot dogs, and kidney beans to make up the proteins. As for the base, it consists of cheddar and cream cheese.
The best thing about this crockpot recipe for the fall season is that when you scoop it up using tortilla or potato chips, you will get each of everything. A single bite will reveal the rich cream, savory meat, and sausage, as well as the starchy kidney beans.
The condiments also improve the overall flavor with a side of spiciness (chili powder) and mild fishiness (Worcestershire sauce).
Total time: 2 hours 10 minutes
There is something so appealing about this Creamy Ranch dip. Compared to the other recipes, this one feels more rustic and simpler. However, it doesn't mean this dish will get drowned out. On the contrary, it's the simplistic nature that makes the Ranch dip stand out even more.
After experiencing so many mind-blowing combinations, it's always the more basic dishes that we return to. This Creamy Ranch dip has only 6-5 ingredients, including refried beans, Cheddar cheese, and ranch dressing making up the base.
The cheese, when combined with sour cream, creates a slightly tangy and salty mix. This mixture is improved thanks to the addition of nutty refried beans. You can always use salsa (store-bought or homemade) to give this dip a side of vegetables for extra freshness.
Total time: 25 minutes
For a more formal setting that requires class and elegance, I have just the right recipe for you. Let me introduce you to Fondue, a very popular Swiss delicacy that involves melted cheese in a pot. This Swiss delicacy is going to take over your mind once you get a taste.
The current entry is the most basic type of Fondue. It consists of white Swiss cheese, white wine, and garlic. You can also add cayenne pepper, white pepper, and nutmeg to enhance the overall flavors of this sauce.
You have to cook the wine with garlic and the seasonings to let their essences come together. Once it's done, pour this mixture into the melted cheese in a crockpot. The creamy cheese blends fantastically with the savory and fragrant wine.
This Fondue goes best with sourdough bread or rye bread.
Making Fondue with a crockpot is so easy with this tutorial.
Total time: 1 hour 5 minutes
Fondue is not only good for being a simple appetizer, but it can also make a nice dessert that you can share with so many people (or yourself only). The biggest example is this Chocolate Fondue that you can use as a dip for bread, fruits, and even marshmallows.
Thanks to the crockpot, the cooking process is much simpler. What you have to get is semi-sweet chocolate, heavy cream, and unsalted butter. First, grease the pot with cooking spray so the chocolate does not stick to the side.
Next, throw all of the ingredients in and stir until they become fully incorporated. Depending on how sweet you want this to be, you can drizzle in corn syrup. I prefer the chocolate to stay slightly bitter so it won't overpower my desserts.
Total time: 2 hours 5 minutes
If you're a frequent camper, then you're probably familiar with S'mores. For those who don't know, S'mores are just marshmallows and chocolate being in the middle of two graham crackers (plain crackers).
However, there is one way to bring this delightful sweet treat to your home without firing up the camping grill. That method is to make it into a Fondue with the help of a crockpot. Yes, you heard it right, and this dessert is going to be very tasty.
First, the ingredients are milk chocolate chips, whipping cream, and marshmallows. The only thing you need to do is to toss everything into the pot and stir thoroughly. When the sauce starts to thicken up, whisk until the mixture becomes smooth.
It's best to serve this Fondue with strawberries or crackers. The Fondue is very sweet, creamy, and packs a lot of calories. That means you ought to be careful not to eat too much.
Total time: 3 hours 10 minutes
If you prefer a non-chocolate option for you or your guests to enjoy, then this Caramel dip is the perfect solution. It can go with fresh fruits (apples or pears), ice cream, and even cookies. I can assure you that other caramel recipes will pale in comparison to this.
The ingredient list includes condensed milk, brown sugar, and butter. If you have a slow cooker, just add all of them into the pot and set the temperature. Keep stirring until you get a very thick and saucy mix. If you want the sweetness to be more delectable, sprinkle a bit of salt in the dip.
The only word that I can use to describe this dip is "sugary". That's because both the condensed milk and brown sugar contain a high amount of sweetness. It's best to pick more plain kinds of dippers to make the flavor more bearable for your taste buds.
A Good Crockpot Dip Can Improve Your Meals
It doesn't matter if you're making dips for personal snack time or for a party with a lot of people, the most important thing to remember is to choose the right recipe for the occasion. And with the extensive list that I have shown you, I don't think it's going to be difficult at all.
Hopefully, many of the dishes above can inspire you to make up your own creations in the future. The culinary world is always open to newcomers.
With that, I'm going to end another great journey. I hope you like today's topic. If you do, make sure to hit the like button and share the article on your various social media accounts. Comment below if there's a topic that you are interested in. See you next time!
Nutrition Facts
10 servings per container
---
Amount Per ServingCalories146
% Daily Value *
Total Fat 11.5g

18

%
Cholesterol 33mg

11

%
Sodium 279mg

12

%
Potassium 239mg

7

%
Total Carbohydrate 6.2g

3

%

Dietary Fiber 2.6g

11

%
Sugars 0.8g

Protein 6g

12

%
---
* The % Daily Value tells you how much a nutrient in a serving of food contributes to a daily diet. 2,000 calories a day is used for general nutrition advice.