If you haven't decided on which Colombian foods to try on your trip, let me help you! In this article, I have listed the most famous and mouth-watering dishes. They have distinctive flavors and reflect Colombian culinary culture very well.
With these suggestions, you will be able to enjoy the essence of Colombian cuisine. How amazing it is to taste the most mouth-watering dishes in a country that you love! Stay tuned and discover what Colombia has for you.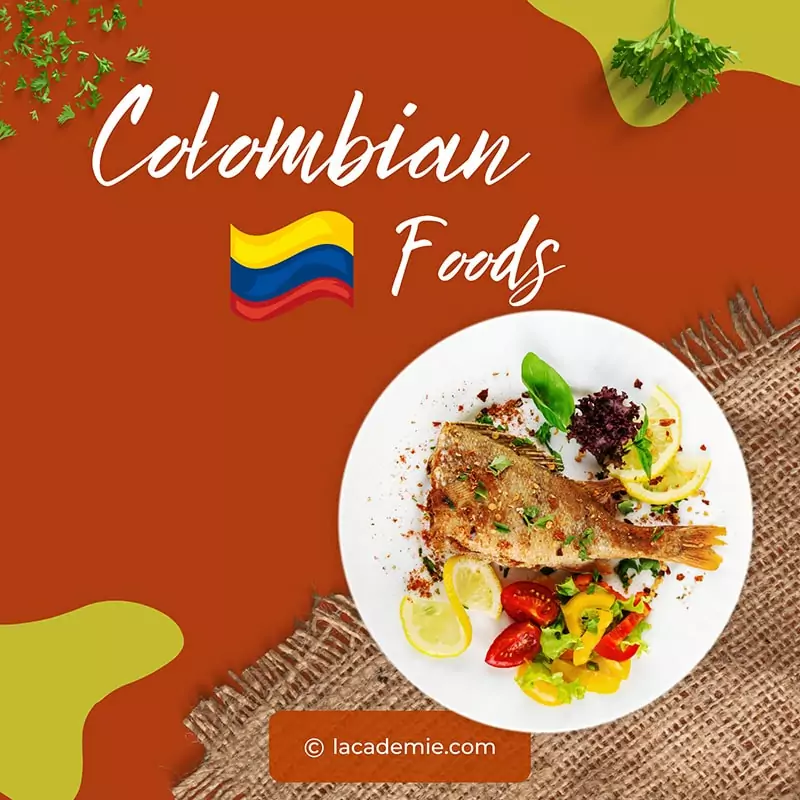 Colombian Appetizers
Other cultures heavily influence Colombian foods due to the colonization period in the past. Let's take a look at a wide range of appetizers to see how the different cultures are manifested.
1. Plátanos Asados Con Queso (Baked Ripe Plantain with Cheese)
The first food I'm going to introduce is like nothing you've seen before. They are plantains that are stuffed with cheese. You don't want to miss out on this wonderfully delicious dish. When you go back from your trip, you will miss its flavor for a very long time.
It is made from plantains, butter, and mozzarella cheese. Sometimes some guava is added to add more flavors.
Plátanos asados con queso is present in every corner of Colombia. It is perfect for breakfast and can also be served as a dessert or appetizer. The creamy cheese inside the soft and sweet plantain is irresistible.
2. Empanadas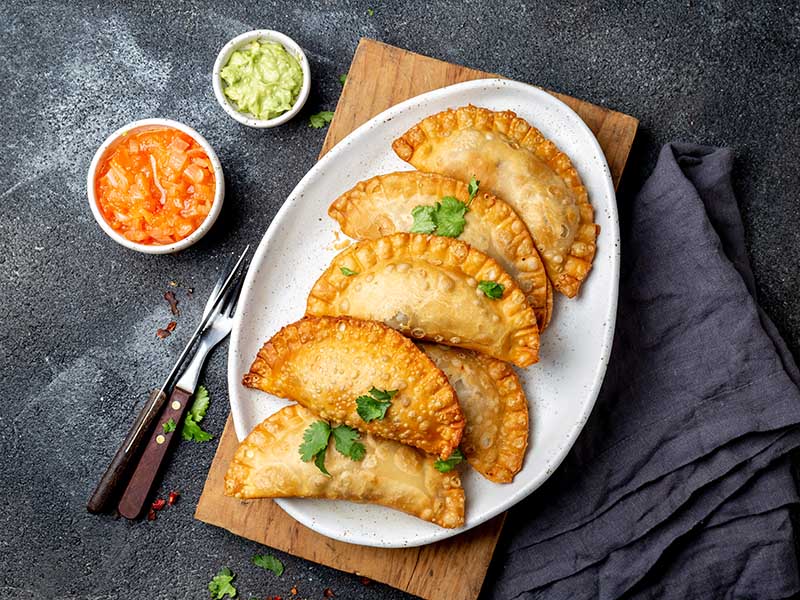 Empanadas is a special pastry turnover that any fan of Colombian foods shouldn't miss. The pastry is filled with delectable savory ingredients, such as ground beef, peas, tomatoes, and potatoes. The dough is then fried or baked to get the beautiful golden brown color.
This pastry was spread to Colombia because of the settlement of the Spanish and Portuguese. You will see it a lot in Bogotá.
There are a lot of variants of empanadas, depending on what is in the filling. Some have pork, beef, or chicken, while others can contain tuna. You have plenty of choices to choose from.
3. Arepa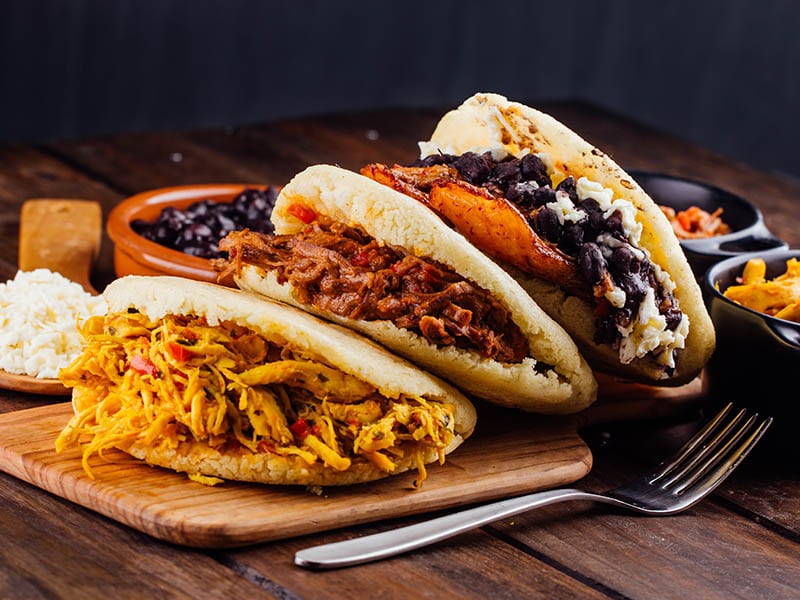 The rest of the world has sandwiches, and Columbia has arepa. Once you try it, I am sure that you will go for it another time. Arepa is so common; it is present in almost every grocery store in Colombia. It will be a great appetizer for your Colombian lunch recipes.
The history of arepa is a complicated one. It is said to be invented by Venezuelan people who lived in a part of Colombia. There used to be a region that belonged to both Colombia and Venezuela in the past.
This iconic Colombian dish features 2 round doughs made from cornmeal. There are various kinds of toppings in the middle, typically cheese, butter, meat, and vegetables. It has long been a staple of local people's diet. 
4. Mote De Queso (Cheese and Yam Soup)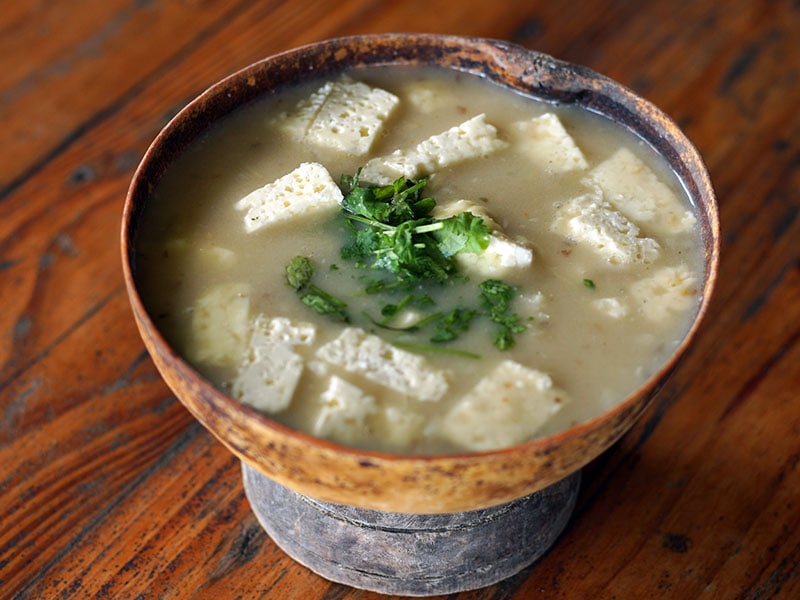 Mote de queso is an authentic Colombian dish first found on the Atlantic coast. Then it is spread into other regions, namely Sincelejo and Montería. It is a rich and creamy soup that is made with yam and Costeño cheese.
This soup traditionally comes with fried plantain and tostones, making an amazing meal that cannot be found elsewhere.
5. Aborrajado (Plantain Fritters)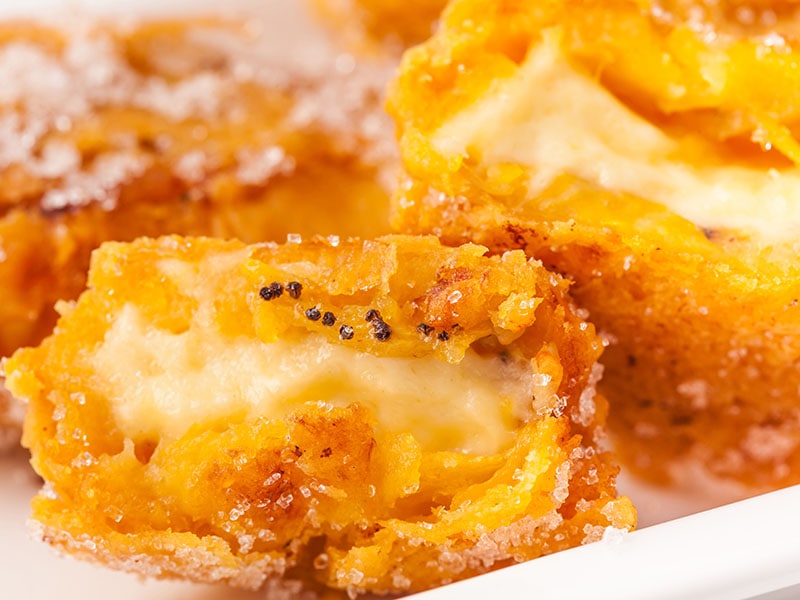 People often know about potato fritters. But here in Colombia, there are plantain fritters, which were found in the Cauca valley. Plantains refer to a variety of bananas that are used inclusively for cooking. This dish is a perfect snack for your summer day in Colombia.
What is interesting about aborrajado is that its name does not reflect its appearance. Aborrajado means batter. However, it is rather a baked or fried appetizer or snack. You can also add some bocadillo guava paste to turn it into a delicious dessert.
These amazing fritters are made from sweet plantain, cheese, milk, and egg. They are crispy on the outside and flavorful on the inside. You can hardly find this snack in other countries, so try to taste it when you are in Colombia.
6. Buñuelo (Cheese Fritters)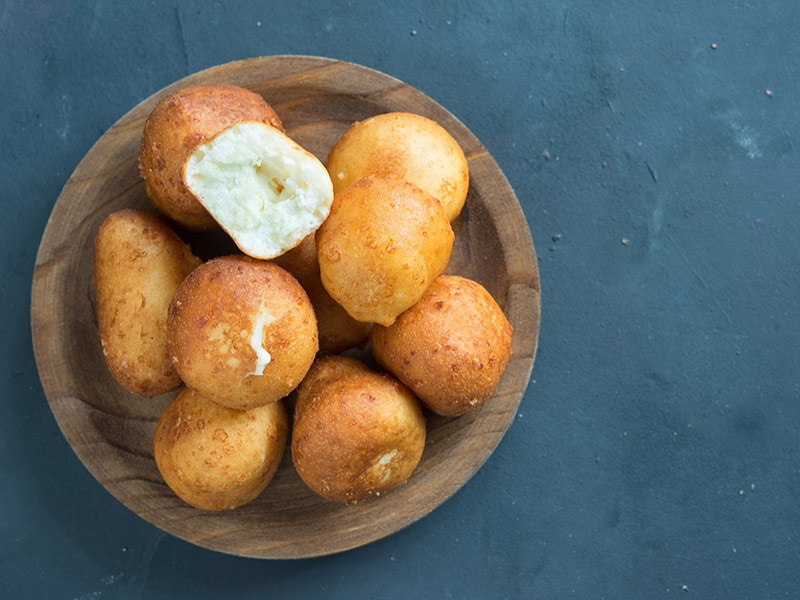 If you arrive in Colombia at Christmas, try buñuelo to take part in the Colombian tradition.
Buñuelo is not only popular here, but it is also very iconic in other Latin American countries. It was brought to Colombia by the Spanish and is considered fritters.
This delicate appetizer is a type of doughnut made by frying the dough filled with cheese until crisp. Its delightful sweetness connects people together on the biggest holiday of the year.
Colombian Main Dishes
In terms of Colombian main dishes, you have more choices than ever. Below are 15 foods that will give you the essence of Colombian culinary culture.
7. Sancocho Antioqueño (Sancocho)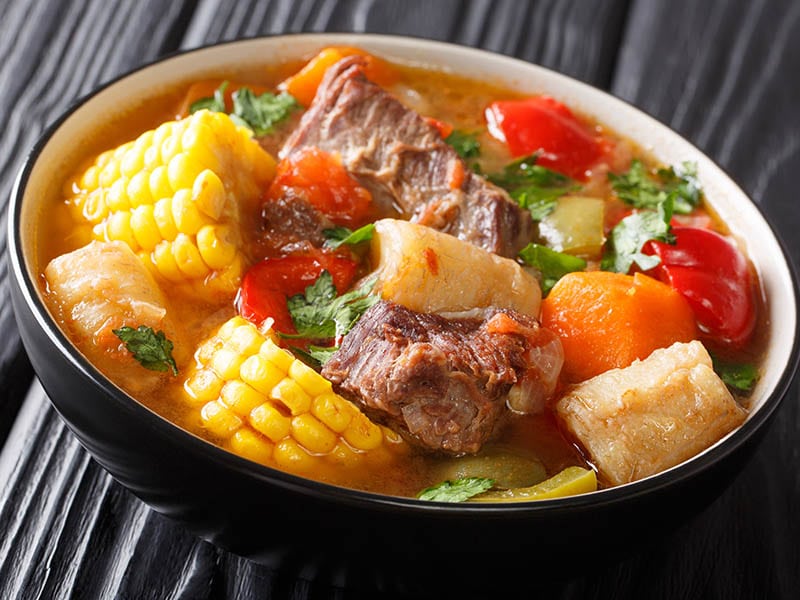 Sancocho is a hearty broth that is made from meat, normally beef and pork, starchy vegetables, such as yuca, potato, and plantain. All are stewed to perfection, resulting in tender meat and flavourful broth.
Although this is the traditional dish of Colombia, it is actually derived from a Spanish soup named cocido in the Canary Islands. The Canary islanders spread the dish throughout Latin American countries, including Colombia.
The locals love to enjoy Sancocho with white rice and avocado slices. Once you taste sancocho in Colombia, you will be fascinated to be involved in the great culture of Colombia.
8. Arepa Paisa (Colombian Flatbread)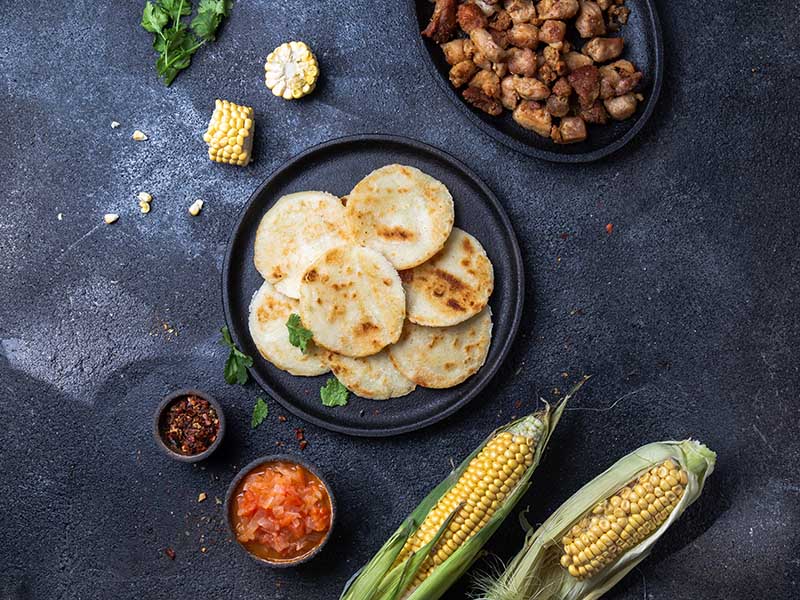 Arepa paisa is among the most common breakfasts and dinners in Antioquia. It is also called "Colombian pancakes". The origin of this dish has not been confirmed. But it is believed to come from Colombia and Venezuela.
This round flatbread has a soft texture that is very yummy. People often top it with cheese and butter for more flavors.
There are other kinds of arepa as well, namely arepa boyacense, arepa de choclo arepa, and arepa de huevo. I recommend that you taste them all because they are so mouth-watering. Certainly, they will boost your enjoyment in your Colombian trip.
If you can't wait until your trip to try arepas, try making it right at home.
9. Sopa De Mondongo (Mondongo Soup)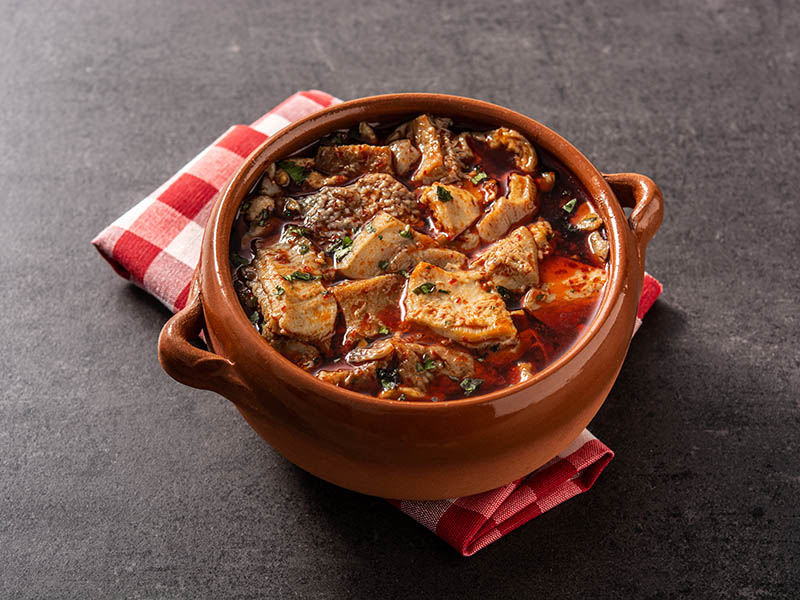 Have you ever tried a stew that is made from beef stripe? This classic version of Colombian, sopa de mondongo, will fascinate you because of its distinctive taste.
Sopa de mondongo emerged in Colombia during the 17th century when the Spanish colonized the country. Nowadays, it's a well-known dish in Bolivia, Nicaragua, Brazil, Argentina, and many more former Spanish colonies. 
Diced beef stripe is slow-cooked with nutritious vegetables such as carrots, bell peppers, onion, etc., creating a mouth-watering and healthy dish. The stripe is quite spongy that is just enough to make you unable to stop eating.
10. Lechona (Homestyle Roasted Pig)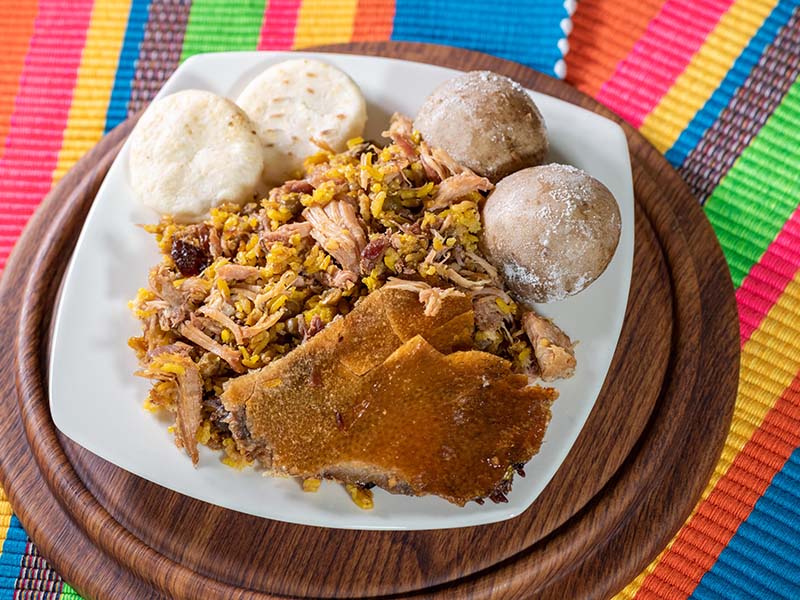 Seeking to try an authentic Colombian dish? Lechona (lechón asado) is the answer I have for you. It reflects the eating tradition of Colombians. It was first found in Tolima, a region that used to be colonized by the Spanish. 
A whole pig, yes, a whole one, is filled with onion, peas, and rice and roasted outside for roughly 12 hours before being served on the party table. Don't panic when you see it! This traditional dish is a little bit exotic, but it is astonishingly delicious.
11. Tamales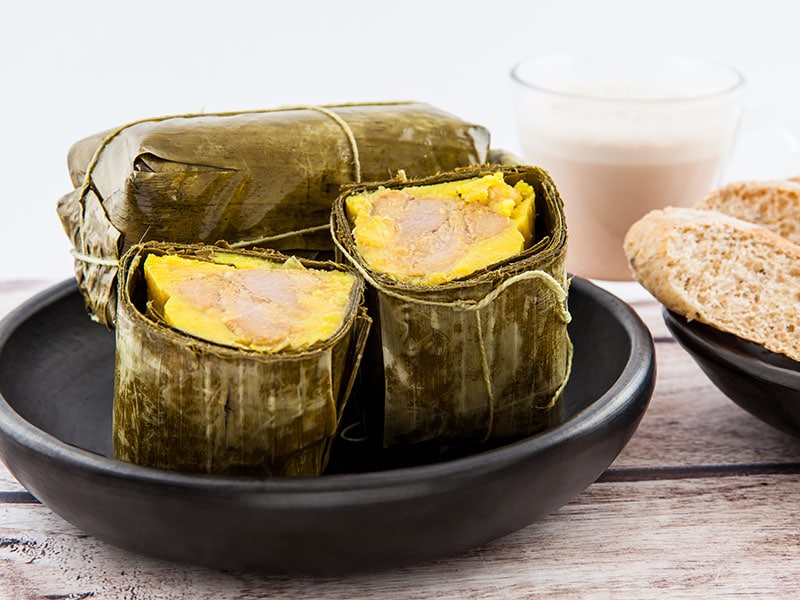 Tamales are one of the most delicate Colombian breakfast recipes. It is significant to the culinary culture of this country. Colombian people enjoy tamales a lot, and you will do too!
The long history of tamales is impressive. It was invented in ancient times, back to the period between 8000 BC and 5000 BC. Now, with a well-built steamer for tamales, and a few simple ingredients, you can easily replicate the complex flavor of this Colombian delicacy.
This popular dish consists of masa, banana leaves for wrapping and filling, including pork ribs, chicken, eggs, cooked rice, peas, and carrots. Every wrap of tamales is then boiled and served with hot chocolate. Isn't that weird and fascinating? If you are curious about how it tastes, try it!
12. Pescado Frito (Fried Fish)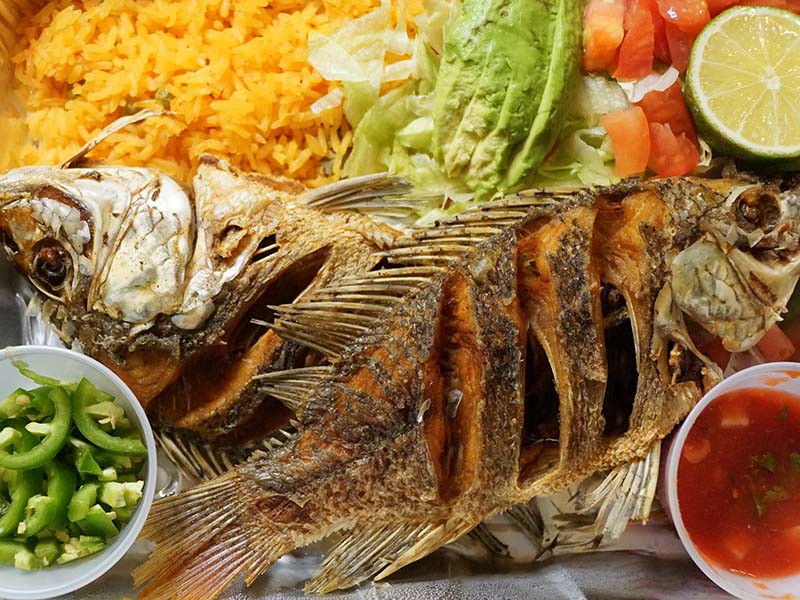 The Spanish and Portuguese used to have a settlement in Colombia. So they brought a lot of specialties there, and pescado frito is one of them, which emerged in the 16th century. It is simply a fried fish dish but is cooked in a special way. You can find it in coastal regions such as Andalusia and Catalonia.
I promise that it is an amazing Colombian dinner dish. Tilapias or red snapper are seasoned, dusted with flour, and finally fried until the skin is crispy and turns into an attractive golden brown color. It is best to enjoy it with rice.
13. Bandeja Paisa (A Feast On A Platter)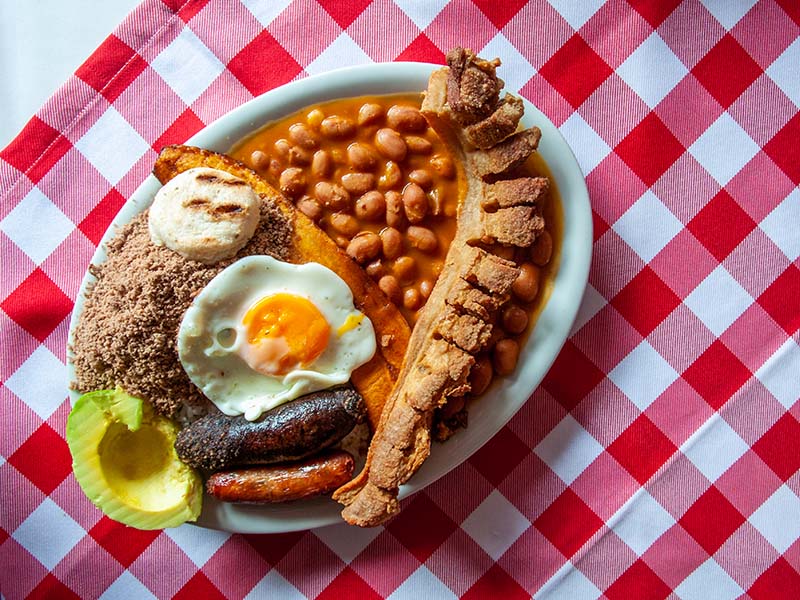 Bandeja paisa is genuinely one of the most common Colombian recipes, especially in the Paisa region and Antioquia. It mainly contains rice, red beans, pork, and fried. Such a protein-rich food was traditionally for workers and peasants in the past. But it has become increasingly popular nowadays.
Another great thing about this dish is that although it came from Colombia, it is influenced by other cultures as well, such as Spanish and African.
This hearty dish has been the national food of Colombia for many years. It's beloved street food in Colombia cuisine, and it also appears in luxurious restaurants in this country.
14. Arroz Con Pollo (Chicken and Rice)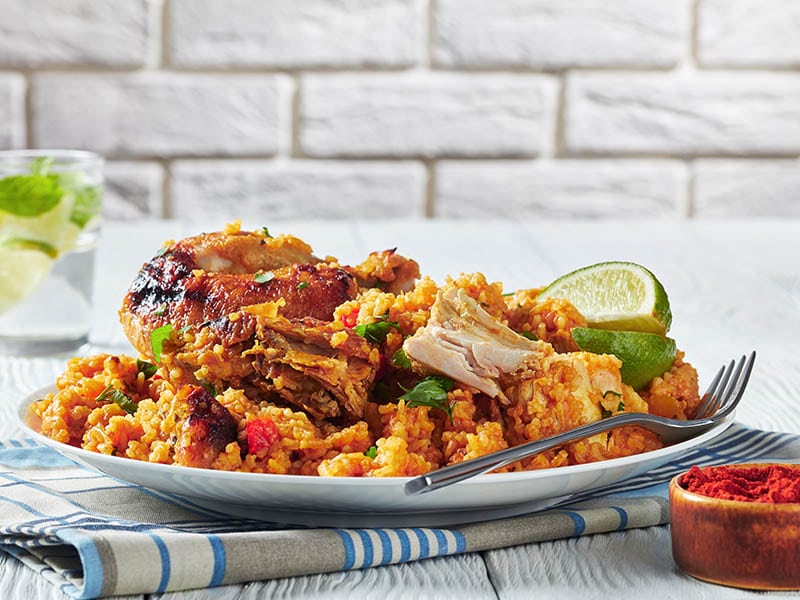 This is another tasty dish from Spain and gained its popularity in Colombia a long time ago. However, it was not invented by the Spanish but by the Moors who colonized the country in the 8th century. Arroz means chicken, and pollo is rice in Spanish.
It is a very beloved food in Colombia because it provides enough protein to keep people energetic. As you come to this country, give arroz con pollo a try to immerse yourself in the great culture.
15. Caldo De Costilla (Beef Ribs Broth)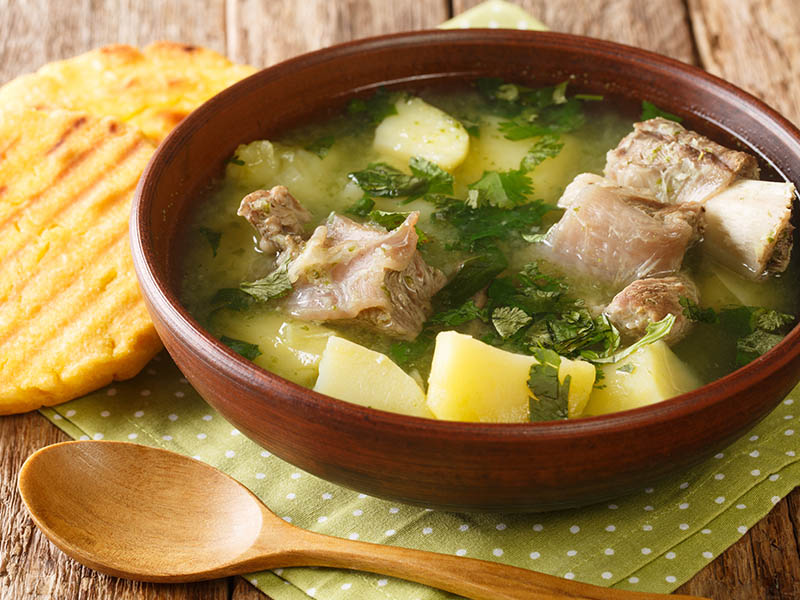 This delicious Colombian traditional dish is worth trying. Above I have mentioned a lot of beef dishes, this is another great and healthier one, caldo de costilla. The origin of this dish can be traced to the part of the Andes that belongs to Colombia.
It is a broth cooked with beef and potatoes. The ingredients are ridiculously simple, but it tastes so good that every Colombian has it for breakfast very often. To enjoy caldo de costilla the Colombian way, serve it with arepa and hot chocolate.
16. Cazuela De Mariscos (Colombian Seafood Stew)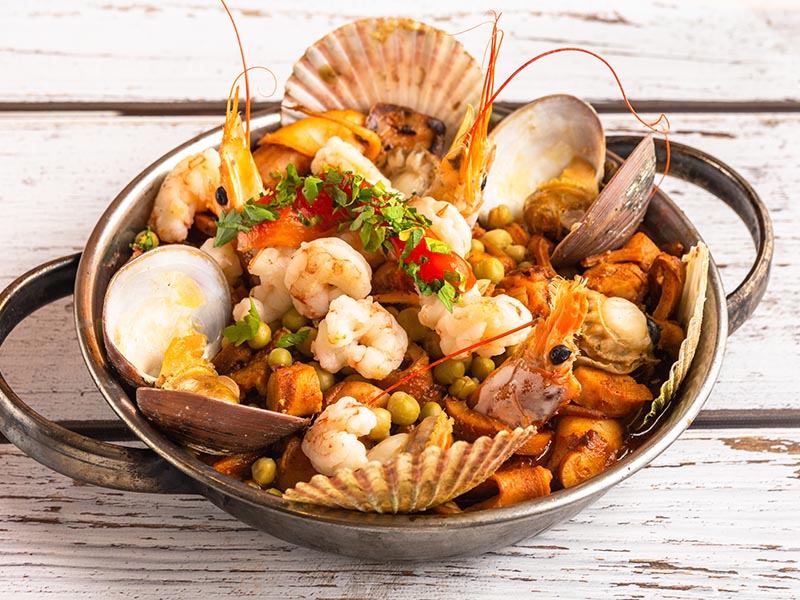 Do you love an attractive dish with plenty of types of seafood? If yes, you should definitely go for cazuela de mariscos. All of your favorite kinds of seafood are mixed together with coconut milk and spices, creating a super delicious flavor that is more than satisfactory.
Cazuela de mariscos origin has not been confirmed. It is believed to originate from Spain or the coastal areas of Colombia. However, some propose that the Spanish colonizers brought it.
17. Changua (Milk and Egg Soup)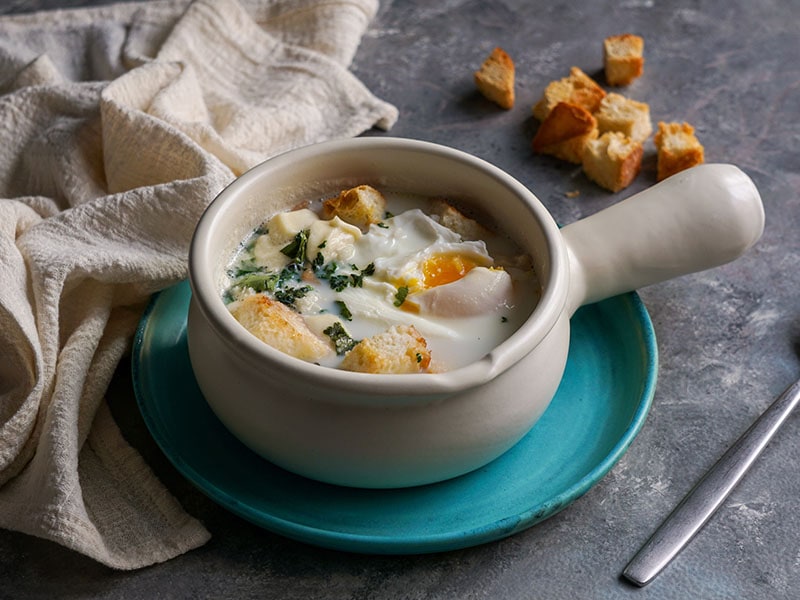 There is no better Colombian breakfast than this hearty soup. Its name can be translated to a milk and egg soup. In Colombia, this soup is particularly popular in Bogotá, the capital city.
It was invented by the Muisca tribe, who lived in the Andean region. People passed it down to the next generations, and now it has become a celebrated dish of the entire country.
Changua is not only a breakfast dish; people also serve it as a late-night meal. More interestingly, it can cure a hangover. If you are over-drunk on your Colombian trip, order yourself a bowl of changua. You will be more lively the next morning.
18. Pan De Bono (Cheese and Yuca Bread)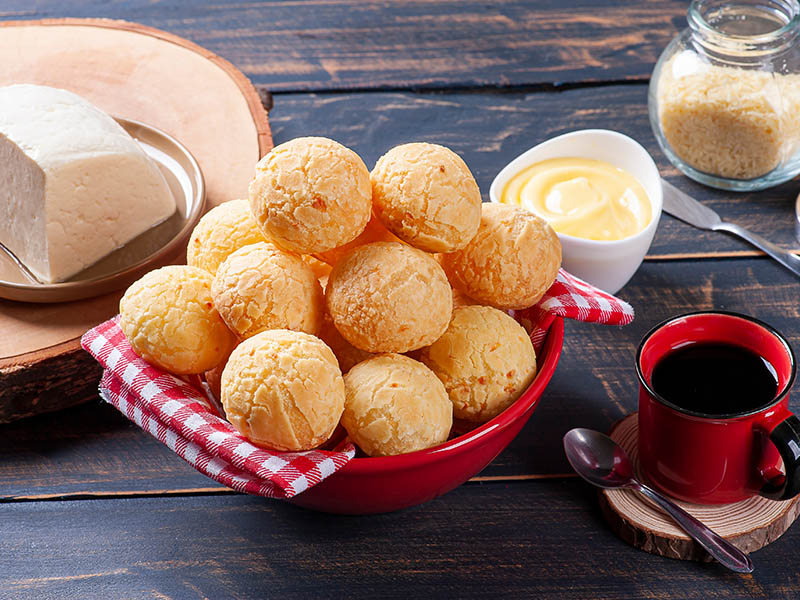 When you have a chance to come to Valle del Cauca, you must try pan de bono, a great specialty of this region. It is a kind of bread made of cassava starch, eggs, and cheese. Sometimes it has a ball shape.
The exact history of pan de bono remains unexplored. It is believed to originate in Colombia. A possible theory is that it was created by an Italian baker who immigrated to this country.
This bread is perfect for serving with hot chocolate or tea when you are enjoying the beautiful evening or night of Colombia. How yummy!
19. Calentado (Best Colombian Breakfast Dish)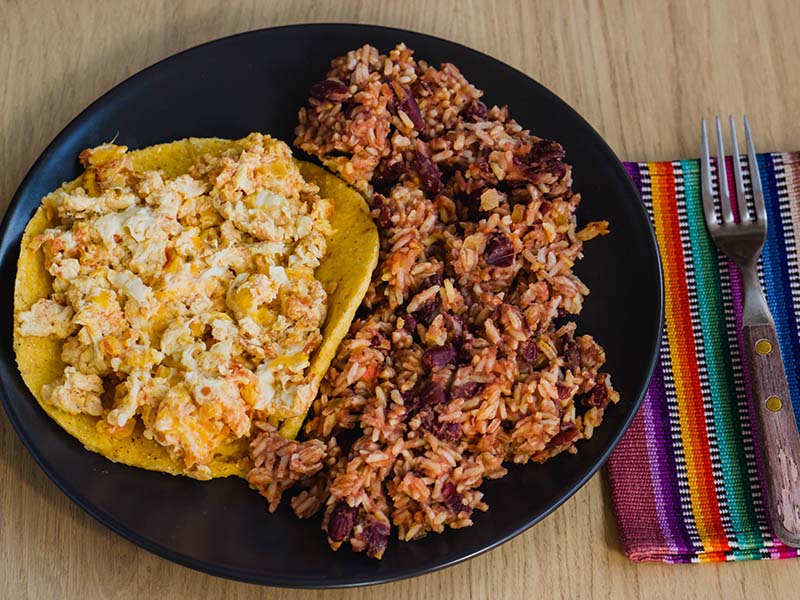 Perhaps you cannot find any Colombian dish that can reflect the culinary culture of Colombia more than calentado. Its name can be translated to "heated", which implies that all ingredients are recooked together to create a fulfilling breakfast.
At the time of its creation, the dish consisted mainly of leftovers because the Colombian people used to be poor and hated to discard any food. You will typically see eggs, meat, and rice in a dish of calentado. Sometimes sausages and chicharrónes.
20. Ajiaco (Chicken and Potato Stew)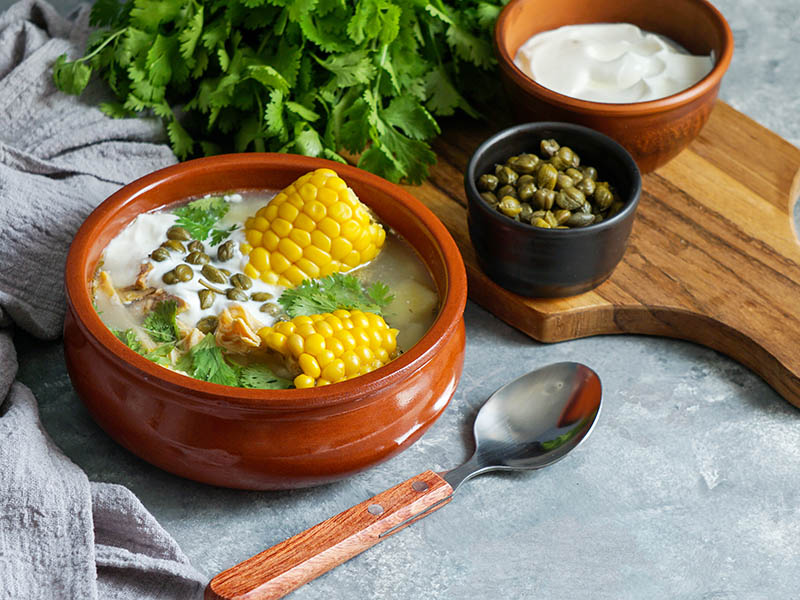 Chicken and potato stew is a very common dish, not only in Colombia but also all around the world. If you happen to crave this famous stew while in Colombia, then ajiaco is what you should opt for.
The origin of ajiaco is still a somewhat controversial topic. It was invented by the Taino tribe, who lived in the Caribbean and Cuba. The exact time is unknown, but it was first served in Cuba in the 16th century.
The way ajiaco is cooked is almost similar to how the rest of the world makes it. But there are a few more ingredients that it has, namely corn and avocado. This stew is most popular in Bogota, so remember to try it when you come there. I am sure you will love it.
Let's see in detail how this classic ajiaco dish is made.
21. Sudado De Pescado Al CoCo (Fish and Coconut Stew)
This delicious traditional Colombian fish and coconut stew dish originates from the rich cuisine of the Caribbean. It's commonly found in the Caribbean islands of San Andres and Providencia, where many fish are available. It is also called "run down soup" or "Caribbean soup."
The main ingredients of this specialty are fish and coconut milk. It also has other kinds of seafood and vegetables such as yam, yucca, and bananas. Grab your favorite drink from Colombian cuisine to enjoy with this dish. You are ready for a cozy night on the beach! 
22. Sobrebarriga (Colombian-Style Baked Flank Steak)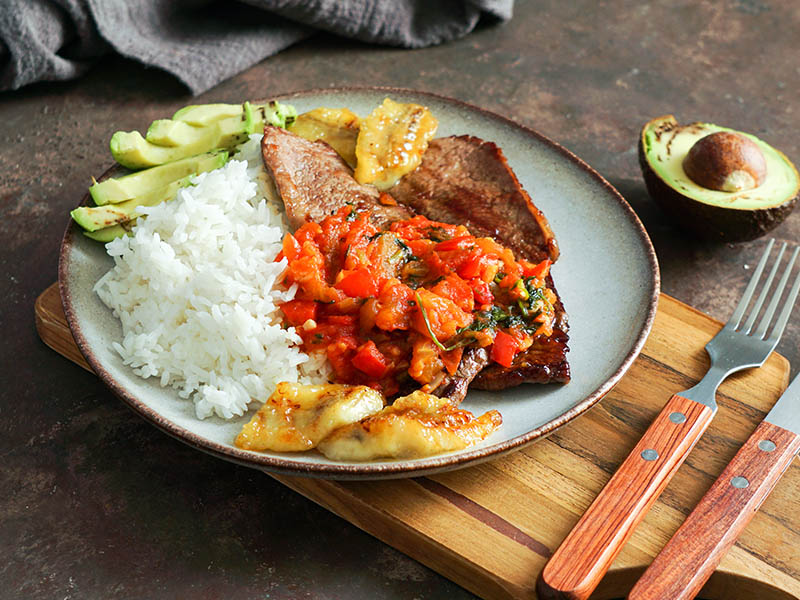 If you are a fan of beef, especially flank steak, you must try sobrebarriga when coming to Colombia. Your travel experience can never be better without it.
Do you know where such a name came from? It takes root from Spanish words. Sobrebarriga can be translated roughly to "over the belly", where the flank steak is located.
Sobrebarriga is a traditional dish. It features a delicious cut of flank steak topped with Creole sauce. Alongside it are white rice, avocados, and papa criolla, which are Colombian-style potato fries. 
Colombian Desserts
Seeking a mid-day sweet treat? Dive into Colombia's rich dessert traditions with these 4 standout Colombian Desserts.
23. Chocolate Santafereño (Hot Chocolate)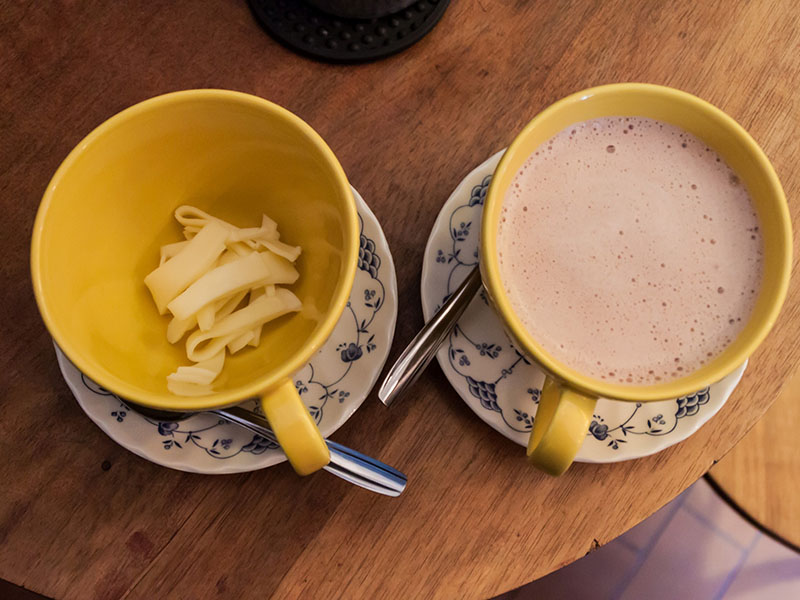 Hot chocolate is loved everywhere, and of course, it is a celebrated dish in Colombia. While American hot chocolate is sweet, the Colombia version differs a bit with some warm notes from cinnamon and clove.
Chocolate santafereño is an authentic Dominican dessert. Moreover, it is a specialty of the Andean regions.
A unique feature of chocolate santafereño is a white cheese called compasigna, which makes the flavor more distinct and remarkable. The Colombian has a tradition of enjoying cheese along with it. Also, a piece of bread is a must-have accompaniment.
24. Natilla (Cinnamon Milk Custard)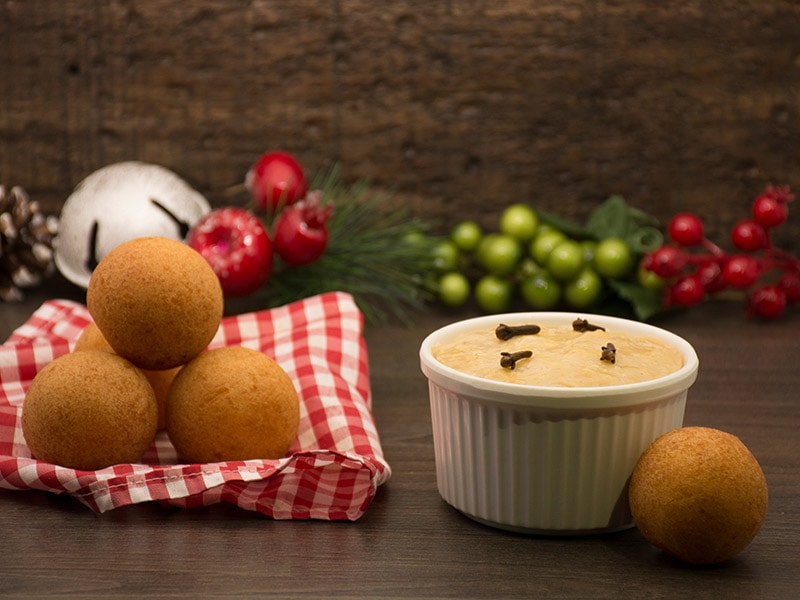 In Colombia, there is no Christmas without natilla. Get yourself involved in this great tradition! Natilla is a type of custard made from milk, cinnamon, panela, and cornstarch. It is often enjoyed with buñuelos and manjar blanco.
Natilla has its origin in Europe. It used to be served in the convents. Later on, some people came to Colombia and brought it along.
Its rich, warm and delightful flavor aims to tighten people together at the biggest gathering event. Each cup of this decadent dessert with cinnamon is prepared with love and care. It is my top recommendation for you, so make sure you add it to your culinary plan.
25. Pastel De Gloria (Pastel Gloria, Guava, Dulce De Leche, And Cheese Pastry)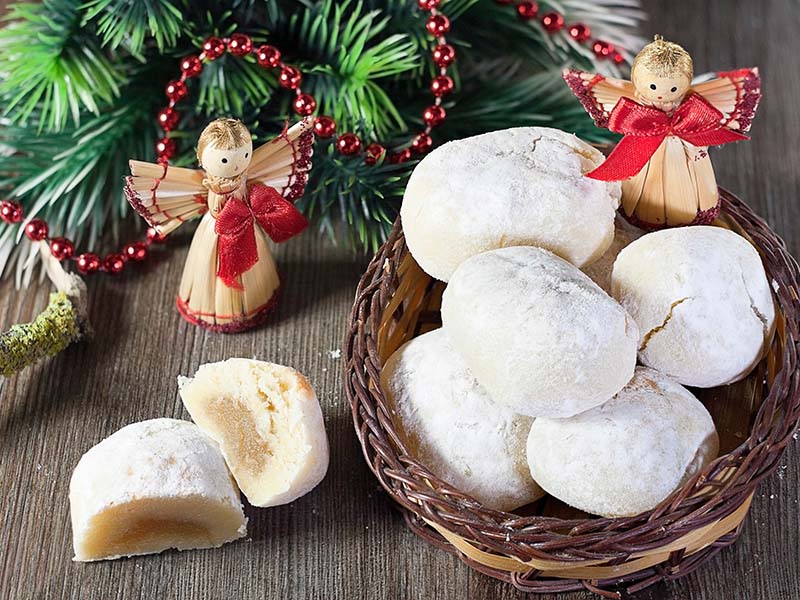 Speaking of Colombian desserts, pastel de gloria deserves to be one of the best candidates on your food list. It is believed to come from Arabic roots. Nowadays, it is an important component of the Christmas party.
It is a puff pastry with guava paste, dulce de leche, and cheese inside. Pastel de gloria is sweet enough to make you happy the whole day.
Although this sweet treat is relatively easy to make, the authentic version will give you a completely different feel. Once you go for it, you can never go back.
26. Dulce De Leche (Caramelized Milk)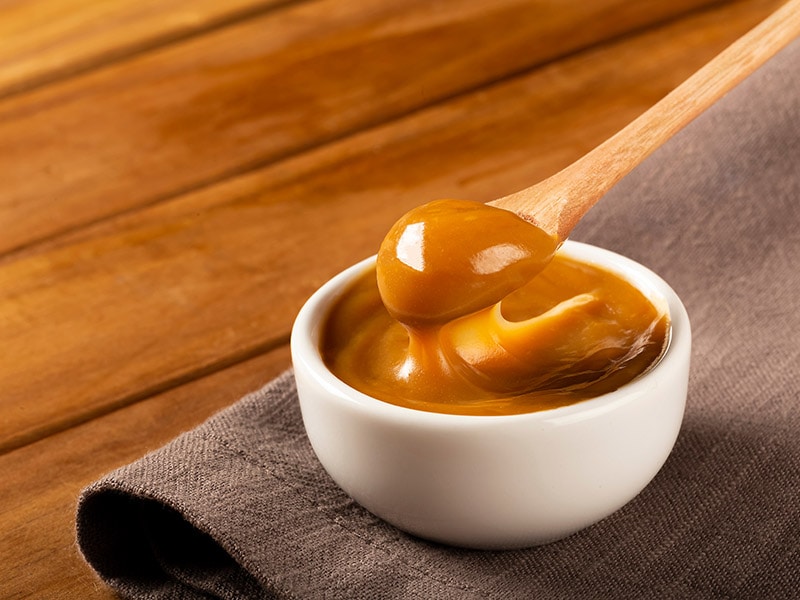 Dulce de leche is the Colombians' favorite candy. It's also a well-loved dessert in other Latin American countries. In the Mexican culinary world, for example, dulce de leche is held in high regard.
Interestingly, the ingredients cannot be simpler, just milk and sugar. But it sweet taste and creamy texture are so yummy.
Its history is a fascinating story. It is said that when a maid named Juan Manuel de Rosas was cooking sugar and milk together, she went somewhere and did not remember to watch the pot. As she came back, a legendary candy had just been created.
---
Make Your Colombian Trip A Perfect One!
Now you have plenty of options regarding Colombian foods. Choose the most impressive dishes and make a good plan to enjoy all of them. Whichever you choose, I promise that you will have a great culinary experience in Colombia.
If you think this article helps you somehow, please share it with other people on any social media platform to help more people plan their trips to Colombia. Feel free to give me other delicious Colombian food that you know in the comment box.