Colombian drinks are far more interesting than you think as they combine many unique Colombian foods like corn or rice to create various types of drinks. Also, you will discover some exotic beverages that only appear in Colombia.
When you mention Colombia, the first thing that comes to your mind must be corn and coffee, right? That's true because these are the main crop production of the country. It also explains why some of the concoctions in Colombia utilize these ingredients.
So you should keep reading to explore all mysteries there are to Colombian drink.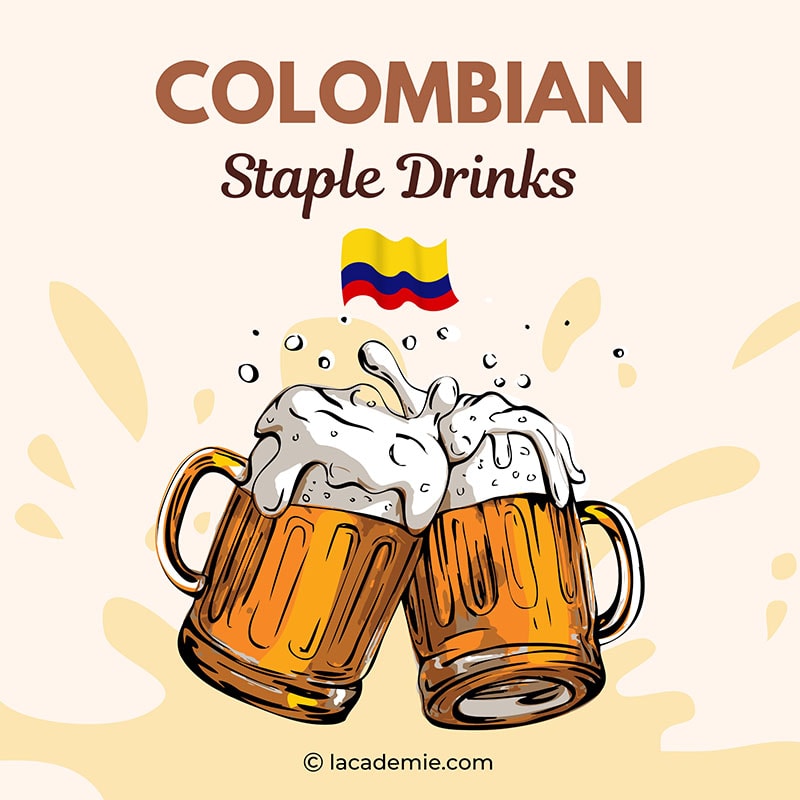 Colombian Alcoholic Drinks
Colombian alcoholic drinks provide a window into the country's rich culture and traditions. Delving into these beverages offers a unique taste of Colombia's history and its people's creativity. Explore these traditional spirits to truly understand and savor the Colombian essence.
1. Aguardiente (Firewater)
Alcoholic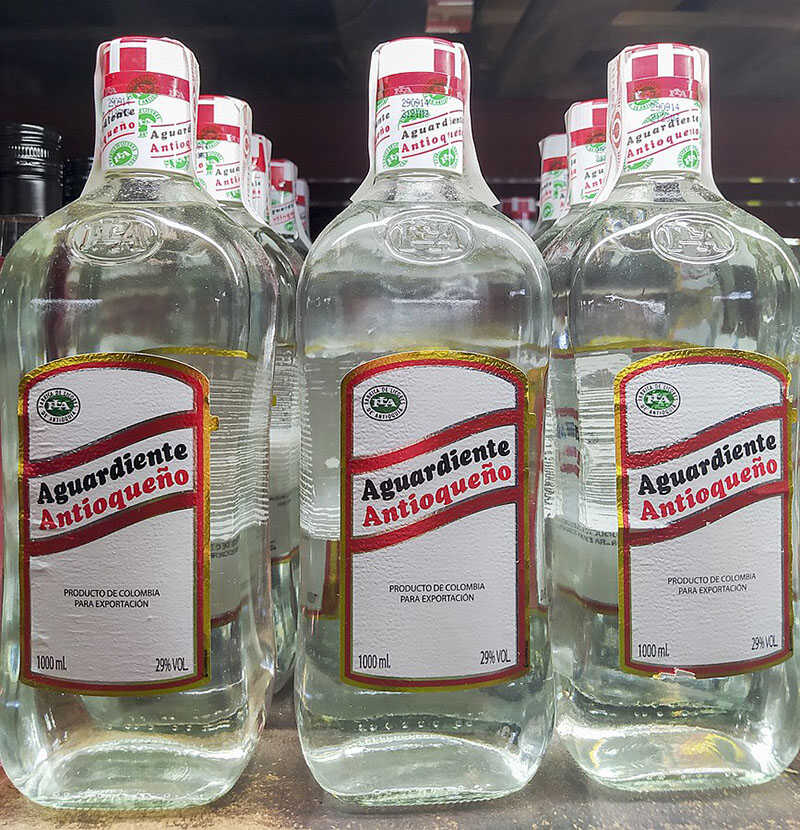 When you mention one of the most iconic Colombian alcohol, it has to be the Aguardiente. Initially, the word Aguardiente means distilled liquor in Spanish. On average, Aguardiente has between 29% to 60% alcohol level. The liquor's place of origin is in the Iberian Peninsula.
In Colombia, people make Aguardiente from sugarcane water with anises for seasoning with only around 29% alcohol content. Each state of Colombia can produce its version of Aguardiente by adjusting the amount of anise to create various flavors.
The alcohol has a herbal and licorice flavor. People often serve Aguadiente in small short glasses or incorporate it into cocktails. Around the world, the population usually makes a connection between Aguardiente and the Andean region.
Aguardiente is not only popular in Colombia, but it also has had different variations across South America. Many states of Colombia often trade liquor as well. Colombia has the highest consumers of Aguardiente.
Where to find: You will be able to find Aguardiente in most Colombian liquor stores and convenience stores.
2. Pola (Colombian Beer)
Alcoholic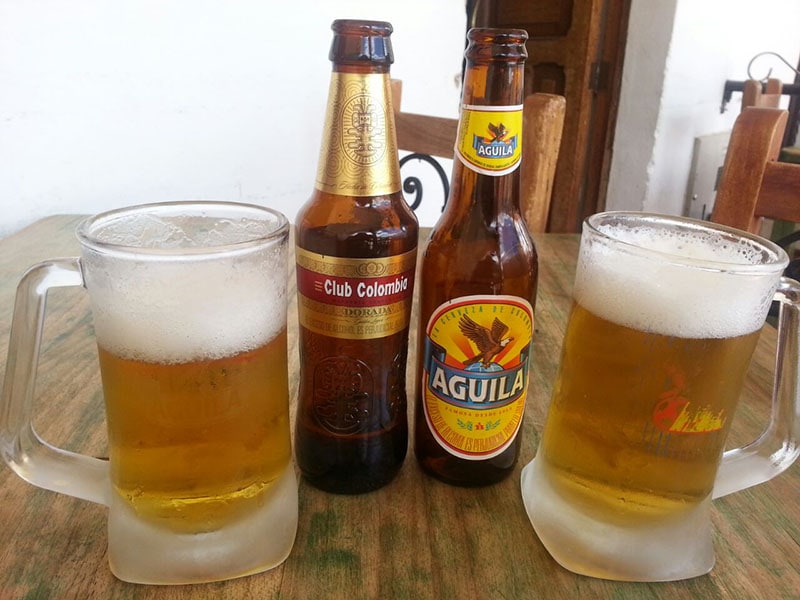 Do you know how to say beer in Colombian? Yes, it's Pola, a word to say beer in general. In Colombia, people mostly enjoy a lager-style beer. The country has a wide variety of beer brands to pick from, like Costeña, Águila, or Pilsen. Club Colombia is a high-end beer.
As expected from a lager-style beer, the alcohol content in Colombian beer often hovers around 4.7%, which is great for beginners to alcohol. Pola is the number one beer enjoyed by many Colombian locals.
Where to find: Colombian beer appears in any convenience store across Colombia.
3. Rum
Alcoholic
The Colombian love their rums, as it is the second most popular alcohol in the country, only behind Colombian beer. One of the most iconic representatives for Colombian rum will have to be the Dictador rum.
Manufacturers use sugar cane honey to make Dictador rum. It has distinct tastes of cocoa, coffee, caramel, and roasted honey. You should take little sips of Dictador at a time because with an alcohol content of 40%, you could get tipsy very fast.
Traditionally, Colombian locals often have rum as it is or on the rock. That way, they can enjoy the true essence of rum.
Where to find: At bars, clubs, and liquor stores in Colombia.
4. Chicha (Fermented Corn Drink)
Alcoholic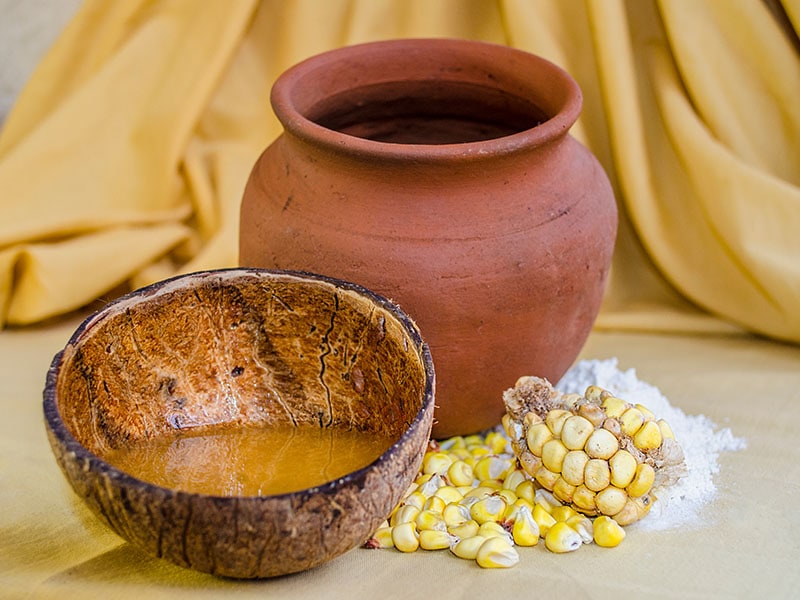 Chicha is a typical drink to the Andes indigenous and common in South America. The mixture originated from the Andes and Amazonia areas.
You should be careful with this corn concoction because the sweetness of Chicha can shroud the true alcohol content. It's easy for you to overdrink Chicha and get drunk.
Chicha is created through the fermentation process of corn and honey (or sugar). A special kind of yeast called Saccharomyces cerevisiae is used to start the fermenting process.
In different areas, locals often have Chicha as a cold beverage. On average, Chicha often yields an alcohol content of 3.1%, which is even lighter than some of the lager-types of beer.
In Colombia, people don't often have Chicha since there are other better beer options to pick from. Although corn is an abundant Colombian food source, locals don't enjoy it so much when made into a beverage.
Where to find: Only some bars or restaurants in Colombia serve Chicha. However, if you are willing to look for Chicha, then head toward rural areas for a better chance of getting the alcohol.
5. Refajo (Beer and Soda)
Alcoholic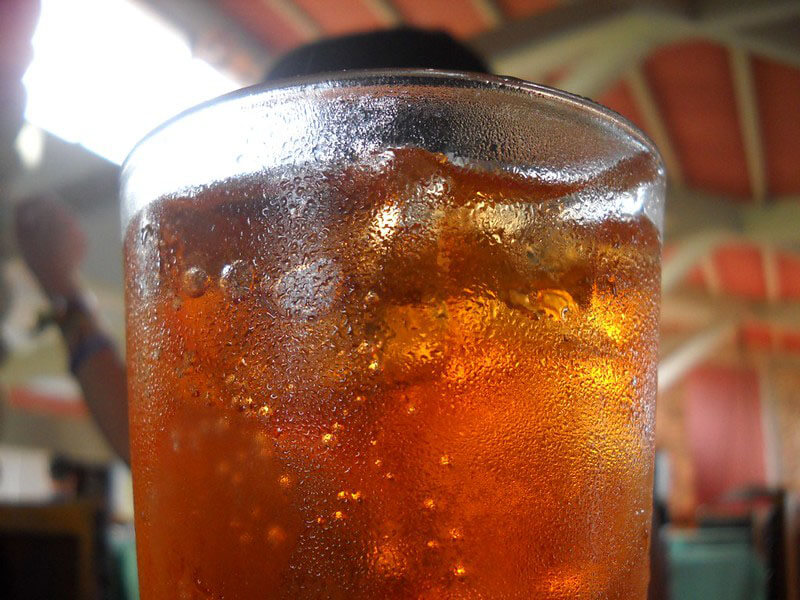 To make Refajo, you will need to mix equal parts of Colombiana soda with beer. Colombians will often pour ingredients to make Refajo into a big pitcher without mixing it. It's a refreshing drink suitable for people with a lot of leisure time.
The sweetness from Colombiana soda will complement the light lager style beer in Colombia. Some people describe the soda taste as similar to a sweetened version of champagne. As for garnish, a wedge of orange or lime will often appear on the pitcher's rim.
Where to find: Refejo often appears at BBQ parties.
6. Chapil
Alcoholic
Chapil is a variation of Aguardiente that natives to the Nariño region of Colombia. Awá indigenous refer to this alcohol as Awa Kwaiker or Kwaiker. The people of Awá think that Chapil can protect them from evil spirits and supernatural events.
To the Colombian locals, they use Chapil to mix with Canelazo. With a high alcohol level similar to Aguardiente, people often produce Chapil in the Carchi area near Ecuador's border. You may need to do a bit of searching as the liquor can be difficult to find.
Where to find: Chapil only appears in the Nariño region of Colombia.
7. Canelazo (Spiced Cinnamon Rum Drink)
Alcoholic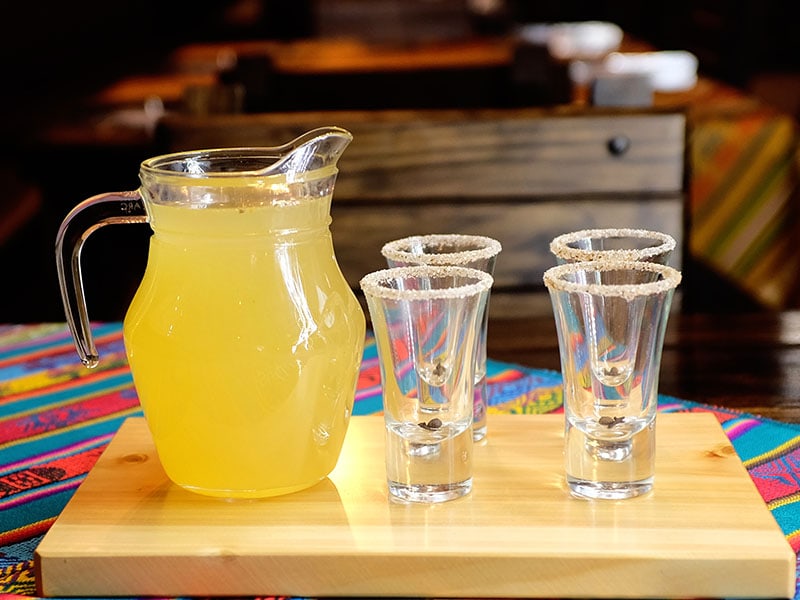 Canelazo is a spiced beverage combining cinnamon, unrefined cane sugar, and water. This street staple is popular in Peru, Ecuador, Argentina, and Colombia. The indigenous of Ande will often have Canelazo to warm up their bodies to fight against the cold night.
Mexican locals often add local fruit juice or a little bit of Aguardiente to replace the rum. Canelazo often has a vague taste of licorice and is fermented indoors in local households.
Where to find: You can find Canelazo at local stores and vendors in Colombia.
8. Sabajón Colombiano (Eggnog)
Alcoholic
Are you feeling a little bit homesick while you're on vacation in Colombia? Make some traditional Sabajón to instantly change your mood. If you're familiar with eggnog, then this is the Colombian version with some twists to it.
You will be using the iconic Aguardiente instead of traditional rum or brandy. Besides the change in alcohol, the rest of the ingredients are similar to regular eggnog. But remember to go easy on the Aguardiente cause it's quite potent.
Where to find: At Colombian local stores or conveniences.
---
Although Colombia is not very famous for its cocktails, the country still has one that represents the patriotism of its people. The Colombia cocktail displays the signature red, blue, and yellow colors of the Colombian flag.
9. Colombia Cocktail
Alcoholic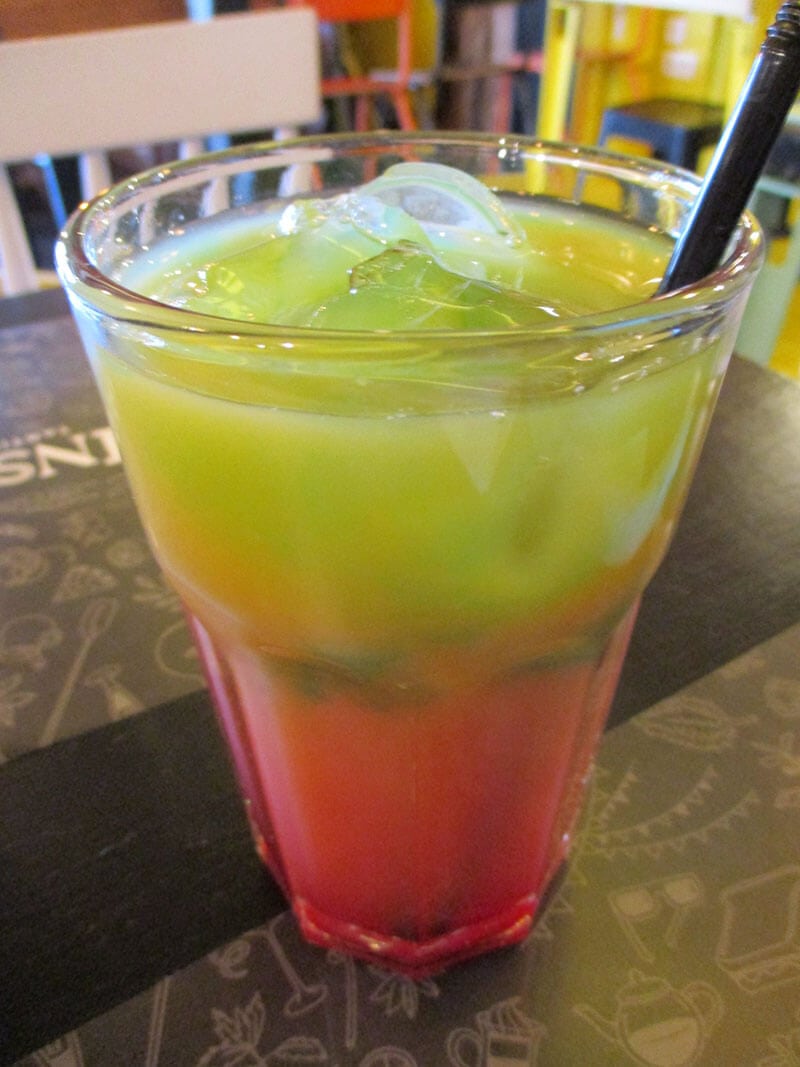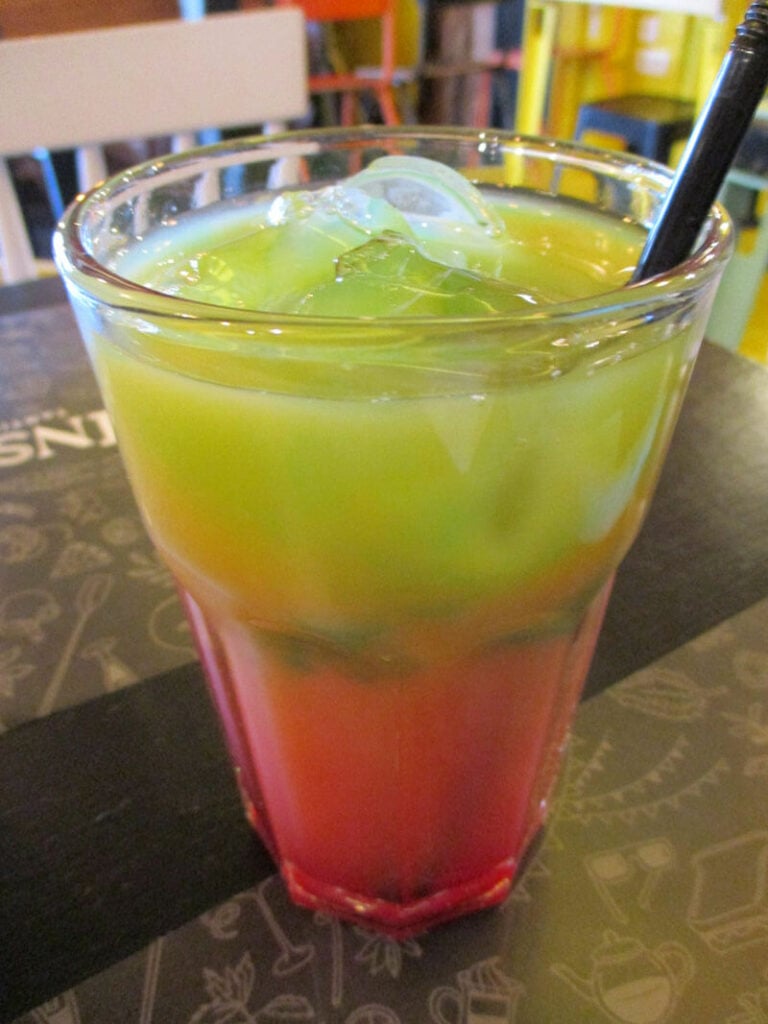 The Colombia cocktail is a simple yet delicious drink made by layering vodka, grenadine, and curaçao. You can create this cocktail by exploiting differences in alcohol density to create Colombia's iconic red, blue, and yellow.
To create this visually striking cocktail, you will need to pour grenadine and blue curaçao on the opposite side of the glass so they can gradually sink and layer on each other. Finally, a concoction of vodka and orange juice will go to the top of the mixture.
Where to find: At bars or clubs across Colombia.
Colombia Non-Alcoholic and Fruity Drinks
The tropical climate of Colombia blesses the country with an abundant variety of fruit. If you want to experience the culture of Colombia, then having one of these fruity drinks while talking to the locals is the best way to establish your connection.
Keep on reading because these beverages can be the next favorites that you will add to your list of preferred treats.
10. Cholados (Snow Cone With Fruits)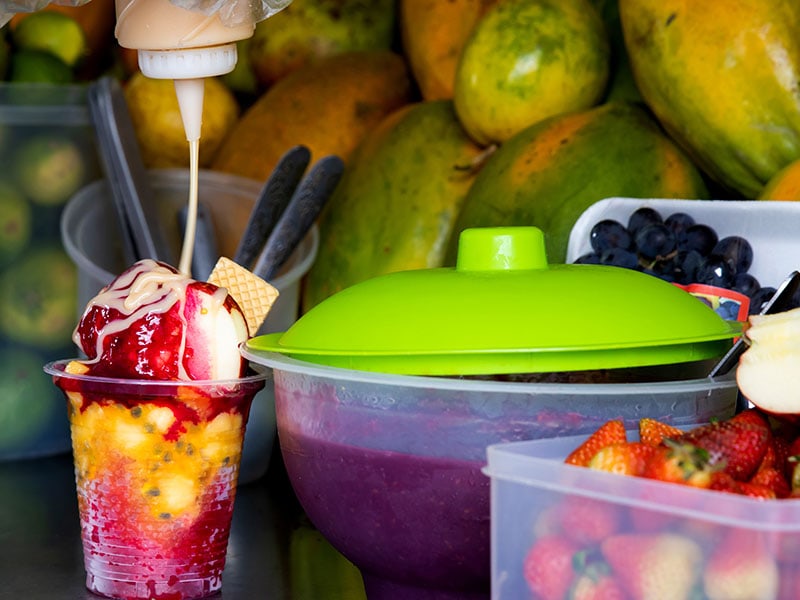 Cholado is an icy non-alcoholic drink from the Japúndi area of Valle de Cauca of Colombia. The Colombian residents will use shaved ice or chipped ice to be the base for the beverage.
The sweet syrup of a variety of fruit and condensed milk are drizzled all over the ice surface for a flavorful taste of fruit and milk. Then you can choose which fruits you want to go on top of the ice. You will often find wafer cookies or cheese served over the Cholado for extra flavor.
You can find these icy refreshing beverages at Colombian street food stalls across Colombia as you travel around the country. If you find yourself thirsty, just stop by one of the stores for a quick fruity drink.
Where to find: Across Colombia at street food stalls.
11. Aguapanela (Sugar Cane Drink)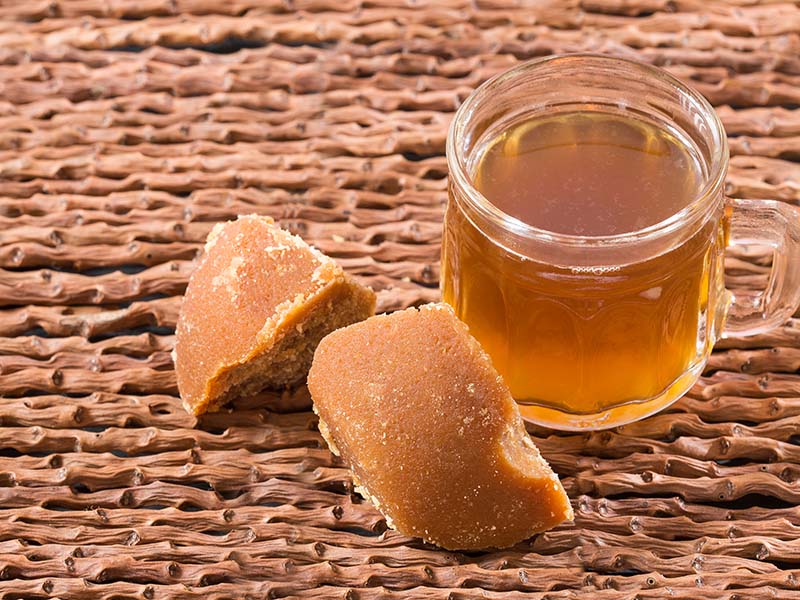 Aguapanela or Aqua de Panela originates in South and Central American countries. People create the drink by combining water (aqua) and unrefined cane sugar (panela). Traditionally, you can add lime or lemon juice to Aguapanela for a bit of sourness.
The unrefined cane sugar part often comes in a hardened block, so the locals tend to soak the sugar cane block in water to soften it first. The Colombian locals often enjoy Aguepanela as a simple, cold, and refreshing drink for breakfast.
In Colombia, locals use Aguapanela as a remedy to help with flu sickness or give you an extra boost in energy. Most commonly, Colombians use Aguapanela to sweeten their coffee instead of using a mixture of sugar and water.
Sometimes, Colombian residents will even use Aguapanela as the base for hot chocolate and coffee. Another name for this South and Central American drink is Papelón con Limón.
Where to find: You will find Aguapanela served across Colombia.
12. Chocolate Con Queso (Chocolate)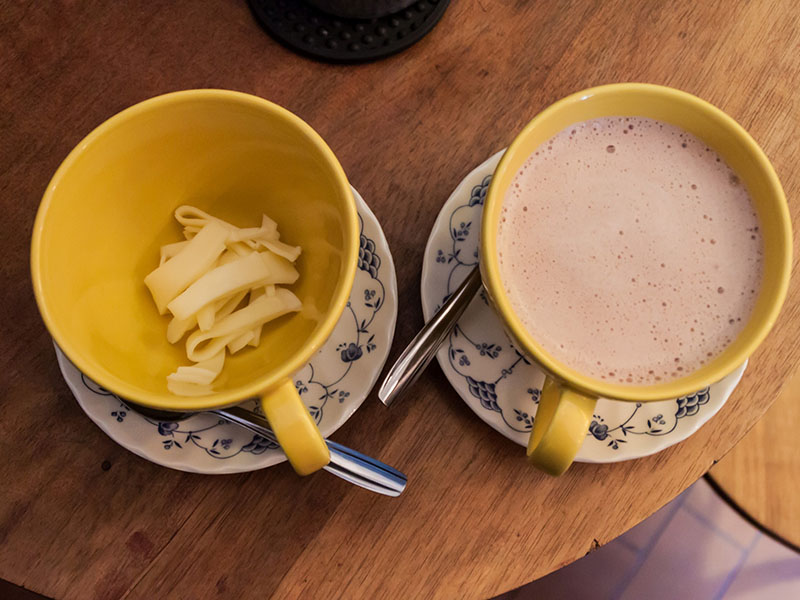 It shouldn't be a surprise to see a chocolate mix appear on this list as Colombia is the birthplace of cacao. As for the Andes people, they often enjoy Chocolate con Queso as a warm drink for breakfast. In Colombia, people refer to it as Chocolate Satafareño.
The critical thing that makes Chocolate Con Queso special is the added cheese to the hot chocolate. The savory flavor of cheese and sweet chocolate create a unique experience. In addition, the melted cheese will enhance the hot chocolate by making it extra creamy.
People often serve the chocolate along with yeasted corn roll and buttered bread as a nice Colombian dessert. The Colombian people sometimes have Chocolate Safataneño as part of their breakfast.
Where to find: You will see Chocolate Con Queso on the menu of many café shops in Colombia.
13. Limonada De Coco (Coconut Limeade)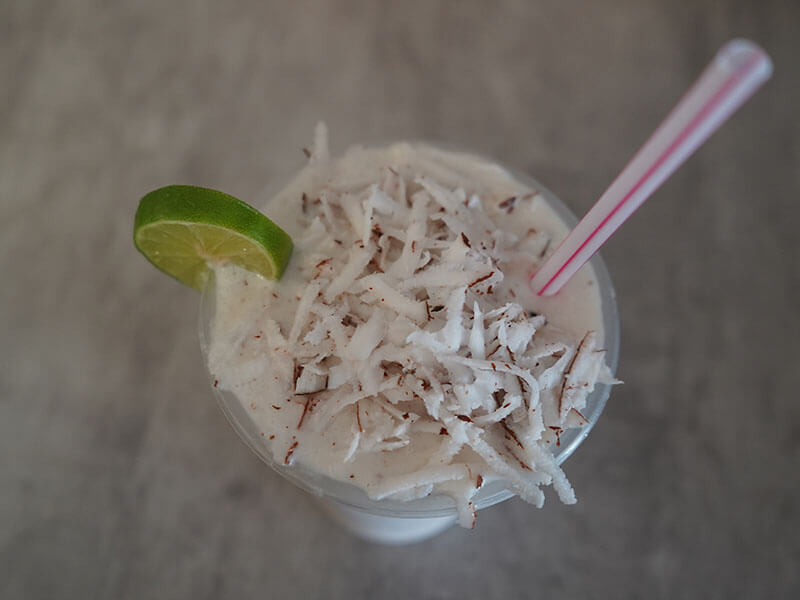 If you're looking for a way to combine refreshing lime juice with creamy coconut milk, then you will fall in love with Limonada De coco. It is a popular lemonade beverage on the Atlantic coast of Colombia. In the U.S, it has a more common name of Colombian lemonade.
The traditional Colombian recipe requires putting lime juice, ice, and coconut cream in a blender. You will need to blend the mixture until it has a slushy consistency. Colombian locals often serve the Limonada de Coco in a tall glass with extra ice on top.
Where to find: It is easy to find Colombian lemonade being made at local vendors across Colombia.
14. Champús (Lulo, Pineapple, and Corn Drink)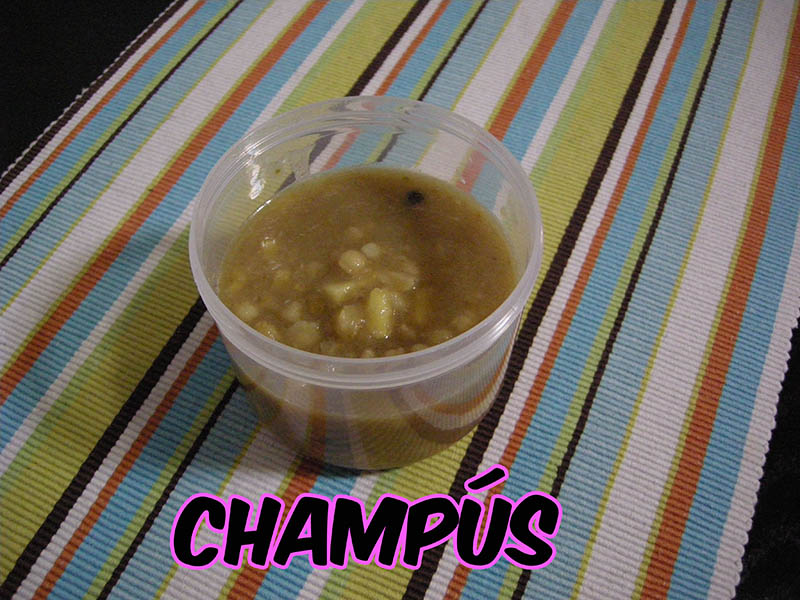 Are you looking for a concoction to beat the summer heat in Colombia? Then Champús should be your first choice as many Colombians consider it the best non-alcoholic summer drink by Colombian locals.
You can make Champús from pineapple juice, mashed-up lulo fruit (or naranjilla in other countries), clove, and dried corn. The mixture tastes sweet and is a refreshing summer drink.
Countries like Peru and Ecuador also have their version of Champús. For Peru people, they replace the Lulo fruit with apples and often have Champús as a dessert. In Ecuador, Champús will only appear at funerals. As for Colombia, the locals will have Champús around Christmas.
Where to find: Local stores and vendors in Colombia.
15. Avena Colombiana (Oatmeal Drink)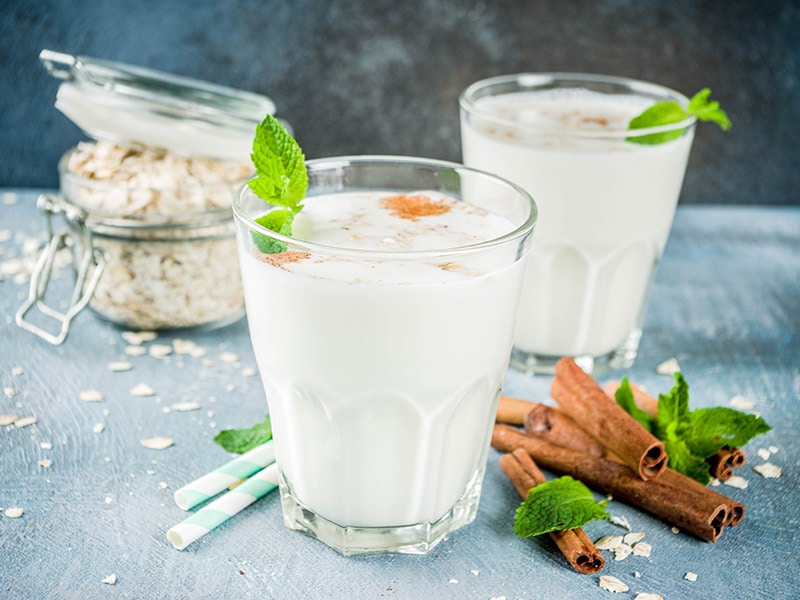 In English, Avena means oatmeal. When you order Avena Colombiana, the locals will treat you to a creamy and delicious traditional Colombian dish.
Colombians make Avena Colombiana from oatmeal. It has a sweet and creamy flavor, perfect for alleviating the country's summer heat. To create this mixture, oat milk will be soaked overnight, then added to a simmering mixture of water, sugar, cinnamon, and clove.
The oat milk mixture will then chill in the fridge for a couple of hours before you can take it out again to blend. For a perfect glass of Avena Colombiana, the blended mixture will need to have a creamy consistency.
In some Colombian households, parents will often make Avena Colombiana as a nutritional breakfast drink for their children.
Where to find: You will find Avena Colombiana at local households or convenience stores in Colombia.
16. Guarapo (Sugar Cane Juice)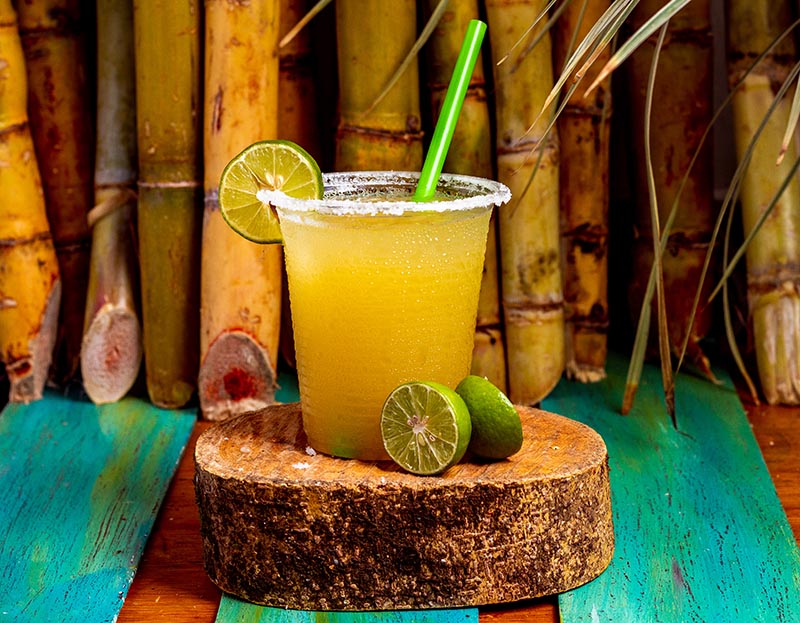 Perhaps you're looking for a simple but refreshing drink with sugarcane. Then what you're looking for is Guarapo, which is pure sugarcane juice mixed with lime. Initially, Esteban Pichardo defined the word Guarapo in the 19th century as pressed sugarcane juice.
Most of the sweetness you get in Guarapo will come from the extracted sugar cane juice. So you can ensure that there's no artificial sweetener to it. The sourness from the lime is a great complement to the sugarcane, creating a refreshing mixture when served cold.
You will commonly find Guarapo often appearing in street vendor stalls. The vendors will freshly squeeze the sugarcane right in front of you with a machine, and then they will collect the juice in a bowl. A lot of lime juice is featured in the sugarcane juice to create Guarapo.
Where to find: In Colombia, it's easy to find Guarapo being sold by vendors.
17. Colombian Coffee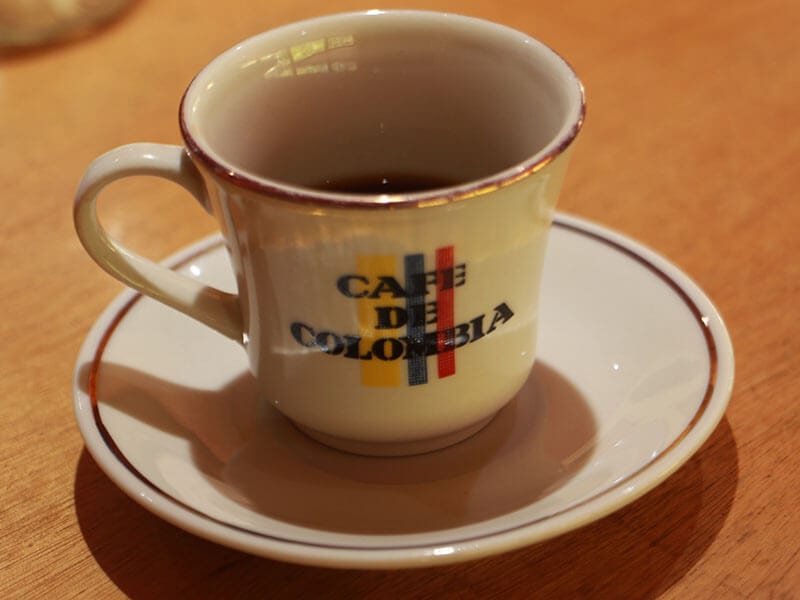 The list of beverages wouldn't be complete without the appearance of Colombian coffee. In Colombia, coffee is a staple drink, which most locals often have, along with some delicious Caribbean food.
If you had a chance to travel to Colombia, you would see the breath of coffee run deep in every corner of the country. That also explains a lot when coffee exports made up 10% of the country's total export.
Colombia mostly cultivates Arabica coffee, which has a smooth flavor with the scent of chocolate. People in Colombia brew from the country's local coffee bean, giving the coffee a mild taste of acidity and a strong scent of caramel essence.
In Colombia, people often call black coffee Tinto, but you shouldn't confuse it with red wine. This is because of the light red of the coffee. Tinto is often the cheapest coffee variety that you can get in Colombia.
Where to find: You will be able to find Colombian coffee sold at any local vendors or café shops in Colombia.
18. Colombian Sodas
Non-alcoholic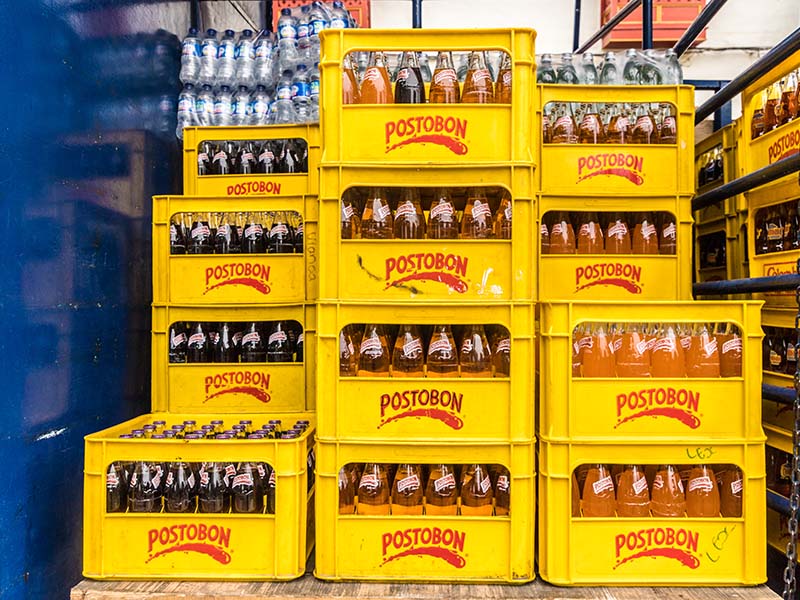 Let's face it, you will often find various types of sodas in many countries around the world. Colombian is no exception to this.
You may think to yourself that Pepsi or Coca-Cola has most of the soda market in Colombia. However, the Colombian brand of Postobon is the most popular among the locals. There are many flavors to Colombian soda like grape, apple, lemon, orange, pineapple, and strawberry.
Postobon produces Colombian champagne flavored soda, the most popular flavor in the country. Although champagne appears in the soda's name, there's no involvement of champagne whatsoever. The soda has a taste similar to bubblegum or cream soda.
Where to find: Colombian soda appears at any convenience store across Colombia as it is popular in the country.
19. Jugo (Fruit Juices)
Non-alcoholic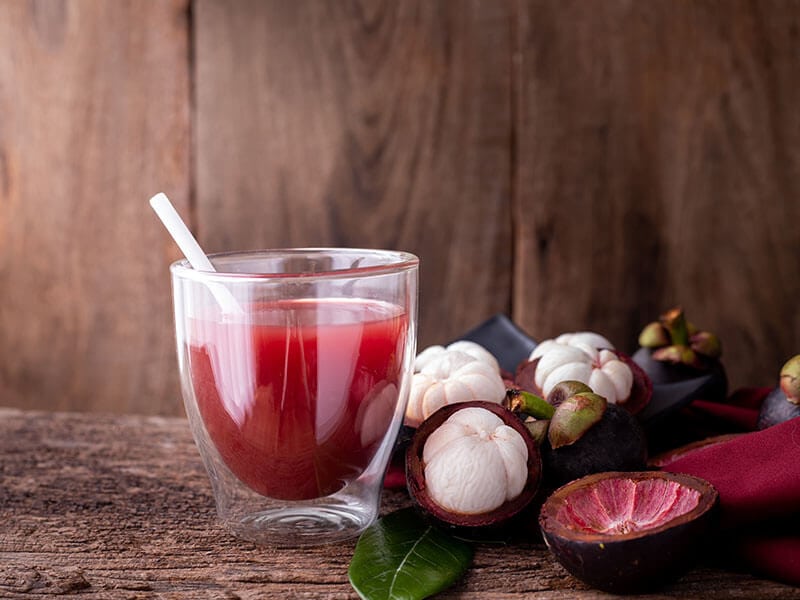 In Colombia, fruit juice often goes by the name of Jugo. The tropical and isothermal climate of Colombia blesses the country with abundant fruits.
As a traveler, I love to enjoy a cold glass of local fruit juice. It's a refreshing and delicious dessert of the Caribbean that many locals and tourists enjoy.
Instead of paying high prices for artificial fruit juices from the supermarket, I think it's better to learn to make natural fruit juices. I would recommend you try different flavors of fruit juices in Colombia, such as passion fruit, dragon fruit, mangosteen, or sapota.
Where to find: At local street vendors in Colombia.
20. Masato De Arroz (Fermented Rice Drink)
Masato de Arroz is a fermented rice drink that has a long history. Many people believe Masato de Arroz already existed before the Spanish arrived and has a long connection with the Andean region.
Rice is the base of Masato de Arroz. People will soak rice in water for a couple of days. Then, they will then blend the soaked rice with water until it has a smooth consistency. Adding cinnamon or syrup to Masato de Arroz will adjust the flavors.
Locals Masato often chilled de Arroz in the refrigerator before serving it. The rice beverage often has a very low temperature when people consume it.
Where to find: You will typically find Masato de Arroz at local households in Colombia.
21. Salpicón (Fruit Cocktail)
Non-alcoholic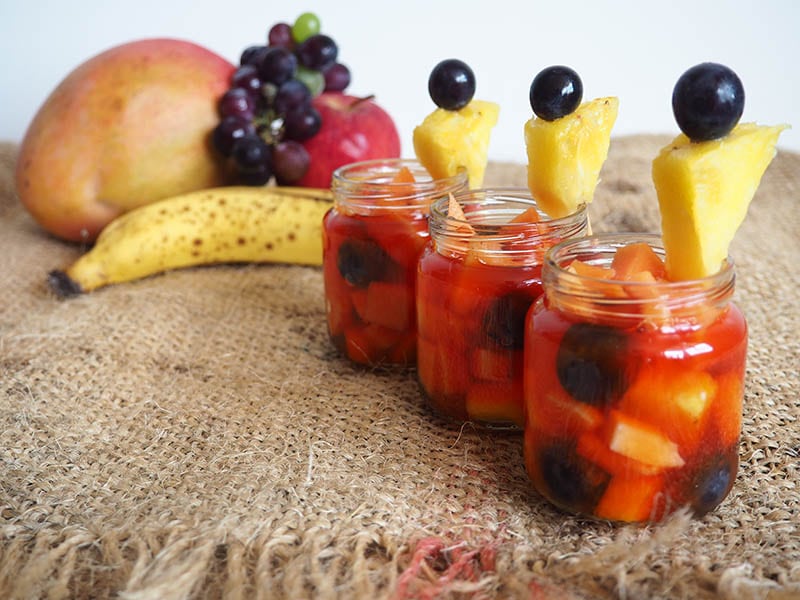 Salpicon is a flavorful glass that combines tropical fruits with refreshing carbonated beverages. You will tend to see Mexican locals fix a large bowl of this fruity mixture to alleviate the summer heat.
It is a great way to enjoy various tropical fruit flavors in just a cup. Salpicón is an experience that gets your taste buds all excited.
Where to find: You can find it at food stalls, clubs, or bars.
22. Kumis (Milk and Sour Cream Drink)
Non-alcoholic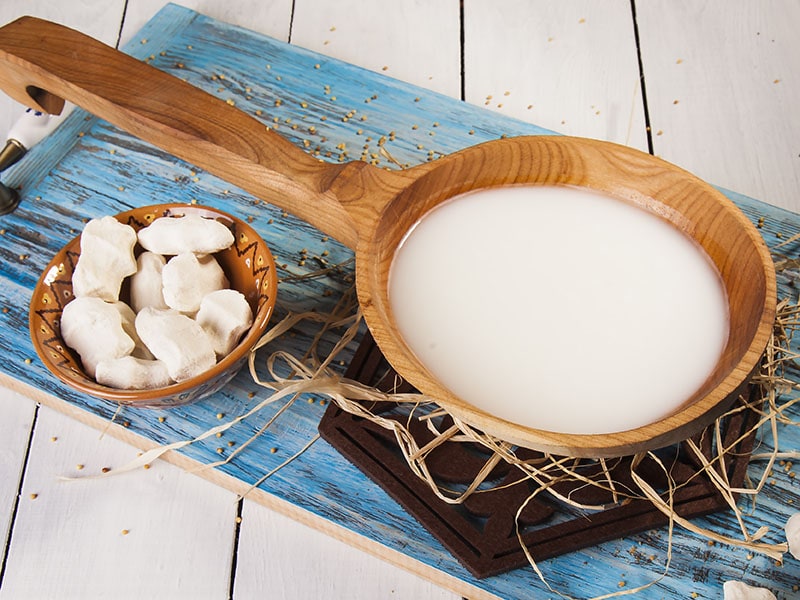 Traditionally, people make Kumis out of mare or donkey milk. However, it's very limited because these two animals don't produce a lot of milk. A modern solution is to use cow's milk. The locals will ferment the milk to create the signature flavor of Kumis.
In Colombia, they try to recreate the Kumis flavor by combining milk and sour cream. The result is a thick dairy mixture that has a sour flavor to it. Sometimes, the Colombians will let the mixture ferment until it has a consistency that resembles traditional yogurt.
Where to find: You will need to find vendors in rural areas to get Kumis.
23. Mazamorra (Corn Drink)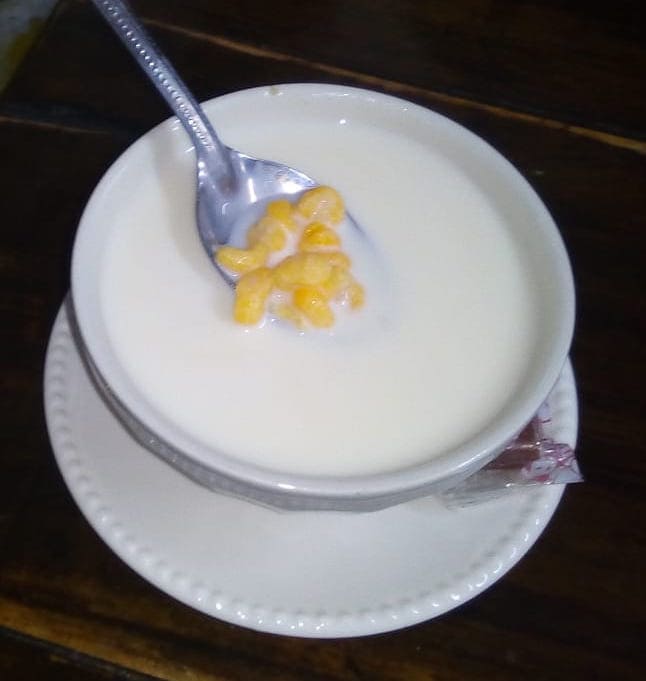 Mazzamorra is originally the name to refer to many dishes in Latin American countries. In Colombia, sailors ate it as a type of stew in the past. However, Colombians today recognize this dish as a corn-based beverage.
Traditionally, Mazamorra has a white and yellow color, but it depends on the type of corn. Mazamorra often has a soft and mushy texture. The locals will often have Mazamorra at lunch or dinner time.
Where to find: At local food stalls or vendors in Colombia.
24. Lulada (Lulo Fruit Juice)
Non-alcoholic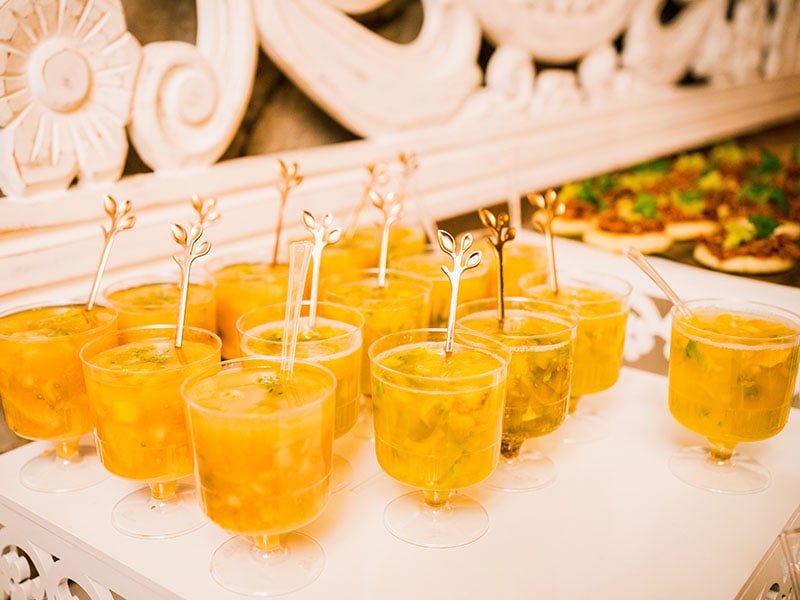 Lulada may be an exotic choice. But it's refreshing, and it has a unique flavor, making it stand out from other beverages. People first drank Luala in the Valle del Cauca area of Colombia.
It is a mixture of lulo fruit, lime juice, and ice. Lulada is a perfect combination of sweet and tart flavors. It has a slight acidity to it and smooth consistency. Also, it is optional to add vodka if you like your Lulada to have some kick to it.
You must be curious about what a lulo fruit is, right? Lulo is an exotic type of Colombian fruit native to the Southern American Andes area. The fruit has an orange color with light green on the skin. It looks like a small orange, but the inside resembles a tomato.
Where to find: Try to look for this drink at places that sell the lulo fruit, it will improve your chance of getting a glass of Lulada.
Learn how you can make a glass of Lulada right at home to beat the heat.
25. Batidos (Fruit Smoothies)
Non-alcoholic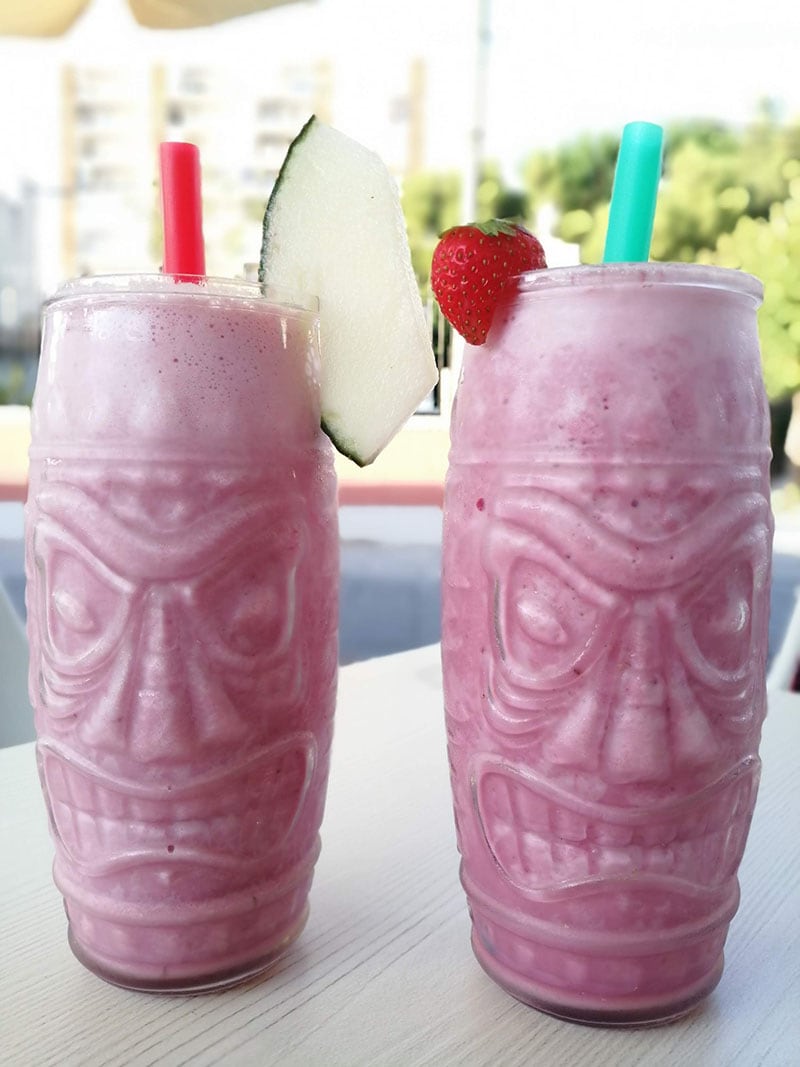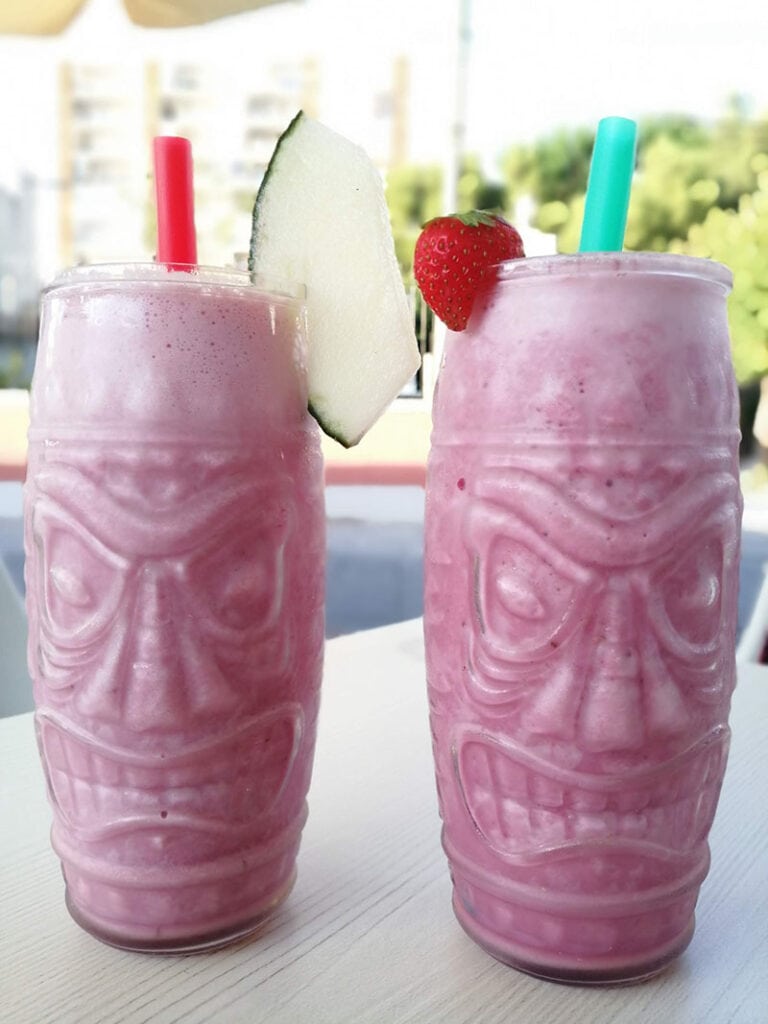 In Colombia, people often refer to smoothies as "Batidos". The locals will use powdered milk instead of traditional milk to mix with the seasonal fruits. Most often, Colombian locals add a generous amount of ice to achieve a slushy mixture, after blending the mixture.
You can have your version of Batidos at home by adding over types of milk and fruits. The locals usually have Batidos as a fruity refreshment that helps them go through a hot day. Sometimes you will encounter people having these slushy smoothies as a delicious dessert.
Where to find: Most vendors and food stalls sell Batidos of various flavors.
---
Which Colombian Drinks Will Be Your Next Choice?
Many of these Colombian concoctions can be made in your home. They are fairly simple and won't take much effort for you to make.
If you're looking for alternative ways to make your healthy drink, then the long list of fruity treats of this article is something that you should be saving for future use.
What Colombian drink will you give a try? Place your comment now because I would like to know more about your favorite Colombian drink.