South African foods or cuisine have had a significant influence on other cuisines. Although not many people know about some famous dishes' origins, you probably know their different variations, like fried plantains (typical of Latin American cuisine).
Today, let me introduce you to some of the delicious dishes of this diverse and rustic cuisine. Many unique and enjoyable treats from South Africa are waiting for you below.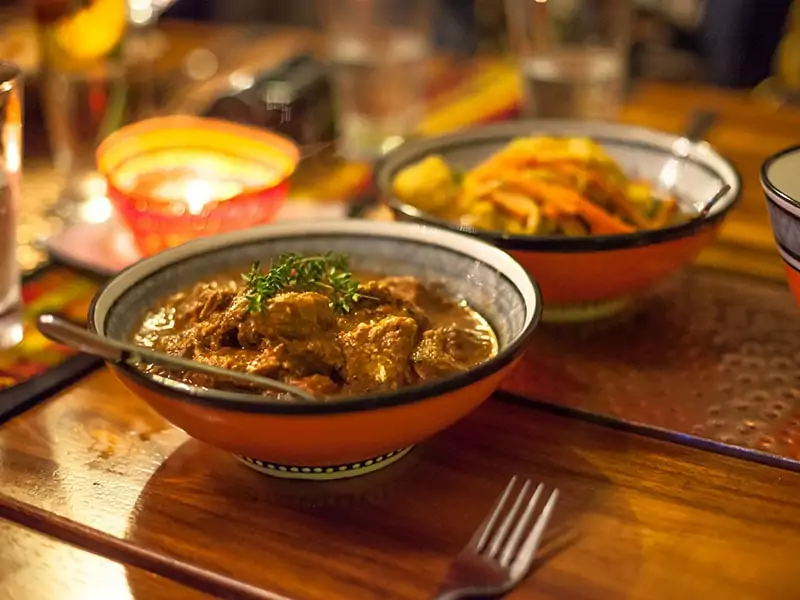 South African Desserts To Make Snack Time Fun Again
I promise you, every dish in this South African sweet treats suggestion will absolutely be toothsome. Some might even amaze you with their meaning or goodness. It is time to explore some delightful South African desserts!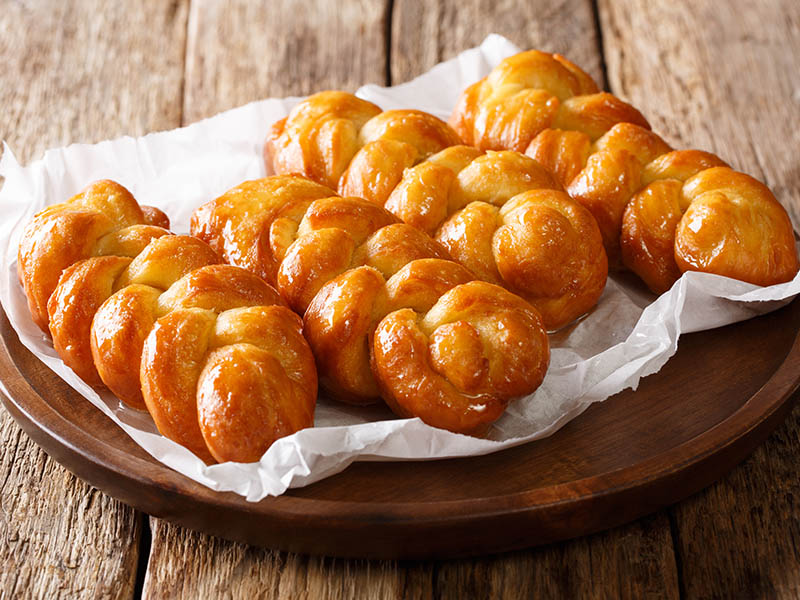 This treat is the classic sweet treat for Afrikaners, especially children. When asking any children on the streets about their favorite foods, they might mention these koeksisters.
The idea to create the dish is quite simple, with only fried plaited dough and honey (or sugar syrup coated), yet you'll find it hard to stop eating this dish. Sometimes, the simplicity brings out the allurement.
If you go to the town of Orania, you will find a statue of koeksisters. They build that statue to celebrate the women who sell things and donate money for local public facilities like schools and churches.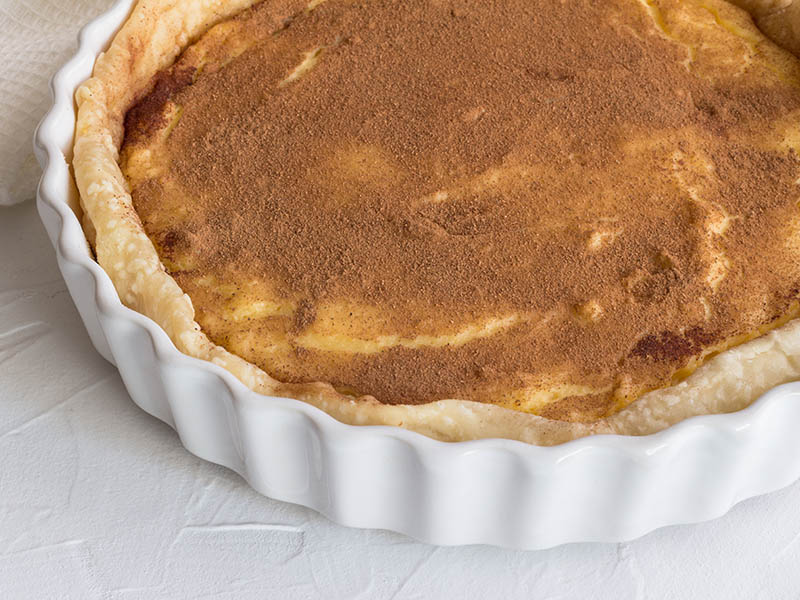 This melktert was created when the Dutch settlers came to the Cape Colony in the 17th century. The food was inspired by their homeland's mattentaart.
The fascinating South African recipe includes crunchy crust with milky and creamy custard. It is always topped with powdered cinnamon, so these sweets are exceptionally fragrant.
You might confuse it with Pastel De Nata, a classic recipe from Portugal, yet the melktert is much eggier and milkier. My tip for you here is if you have any leftovers, don't toss your sweet treat into the freezer, or the texture and flavor will change.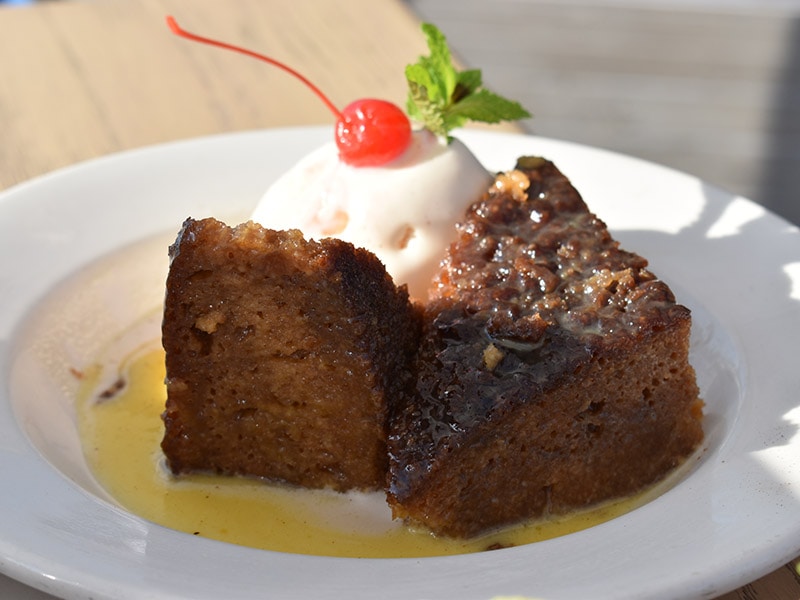 In Afrikaans, the word "Malva" stands for a plant with rose-scent or fragrant lemon geranium. It also leads to a theory about the name of this simple sponge cake is its batter was flavored by the leaves initially.
Yet, there are still some other theories, such as the cake was named after a woman called Malva or a particular liquor, Malvasia. A highly regarded dish in Africa, Malva tends to be served hot with jam or custard in the Sourthen regions.
The treat is so delicious that it is also famous on the West Coast of the US, thanks to Art Smith, who was Oprah Winfrey's personal chef. He decided to bring Malva pudding to her Leadership Academy for Girls in South Africa's Christmas party dinner in 2006.
This is the best authentic way to make a scrumptious malva pudding.
4. Hertzoggie (Hertzog Tartlets)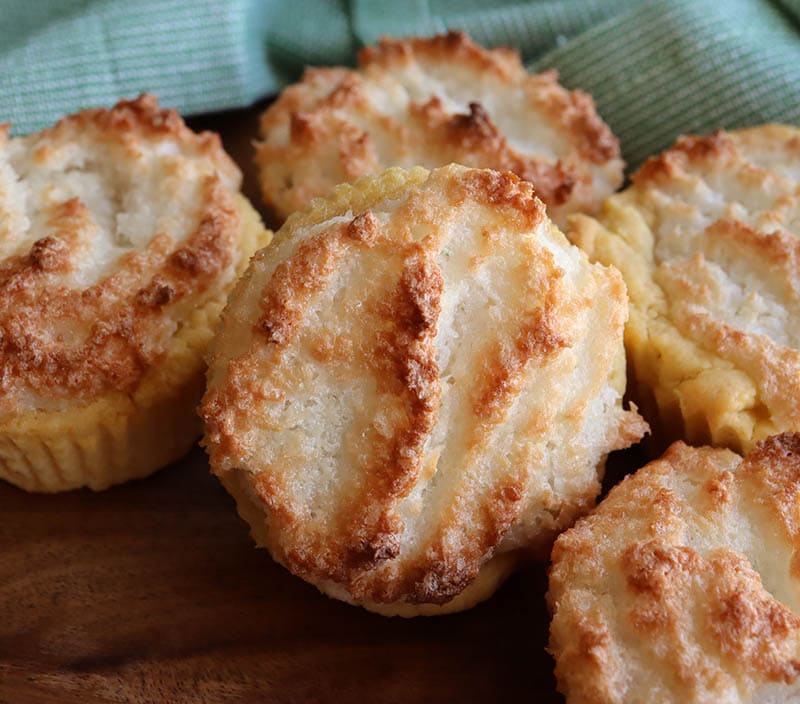 The cookie is named after a 20th-century South African politician, J. B. M. Hertzog, because it was his favorite, and his supporters wanted to call it that way.
This Hertzoggie or Hertzogkoekie dish consists of a pastry base with apricot jam and topped with toasted coconut meringue. To relieve the greasy taste, people will often eat it with English brewed tea.
Light bitterness from tea and sweetness from the cookies blended with the other ingredients to create a phenomenal taste. Furthermore, Hertzoggie is also the inspiration for Jan Smuts cookies with a sweet apricot jam filling with creamed butter and sugar instead of meringue.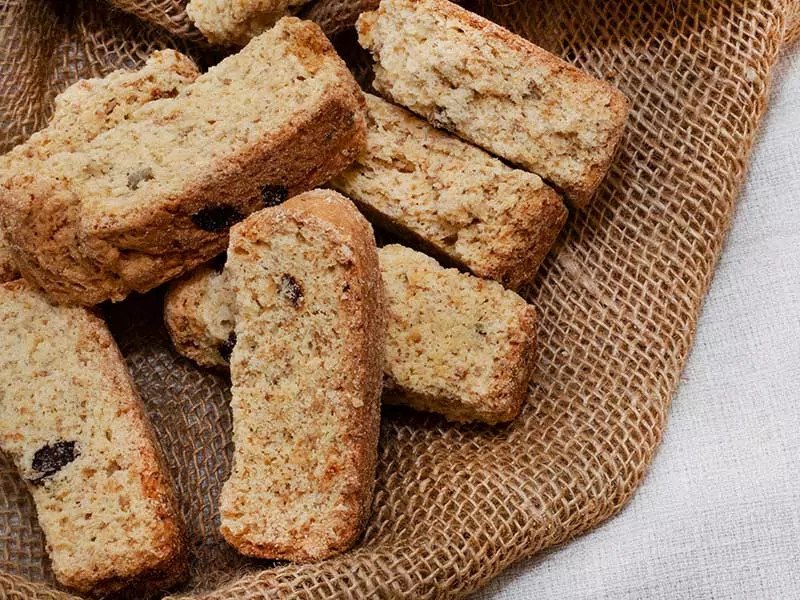 When it comes to the origin of this dish, we have to talk about the late 1690s. That is the time when South Africans wanted to create a breakfast cake that they could preserve for a long time.
They often bring this dish when they have a prolonged trip as dry food, and it can still retain its crispiness.
You might compare this dish to the traditional Indian biscotti because it also includes buttermilk and raisin. Similar to Indian biscotti, rusk is baked twice and people often soak it in coffee. Yet, the taste will be totally distinguished, and you should try it once.
Today South Africans eat this dish at all meals of the day and eat it as a snack. When you go to a South African's home, they'll likely offer you this as a delicious snack with tea.
Collect this best guide to creating rusk and know more about it today!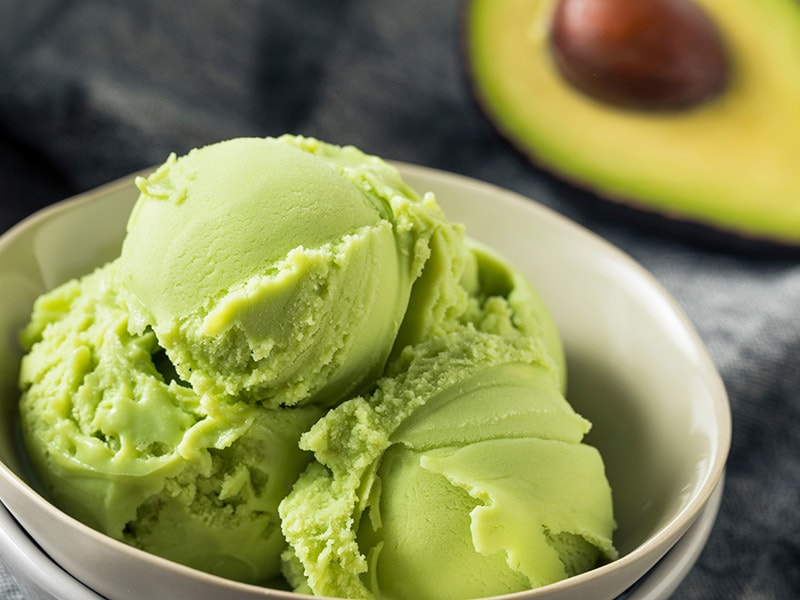 This ice cream is not originally from Africa, but it is prevalent in South Africa due to the hot weather, and people will want something refreshing to cool off. Rich with avocado's irresistible flavors, what's a better dish to combat the heat than this signature South African ice cream?
The creator of this dish was Somerset Maugham, a British author, in the 1920s. According to his original recipe, this dish is also laced in rum. Avocado ice cream is not only delicious, cool, and nutritious, so don't hesitate to try it right away.
Tasty African Dishes With Bread And Sandwiches
Like many other cultures, bread or sandwiches are important foods in the daily life of South Africans. To learn more about their unique recipes for these dishes, scroll down below.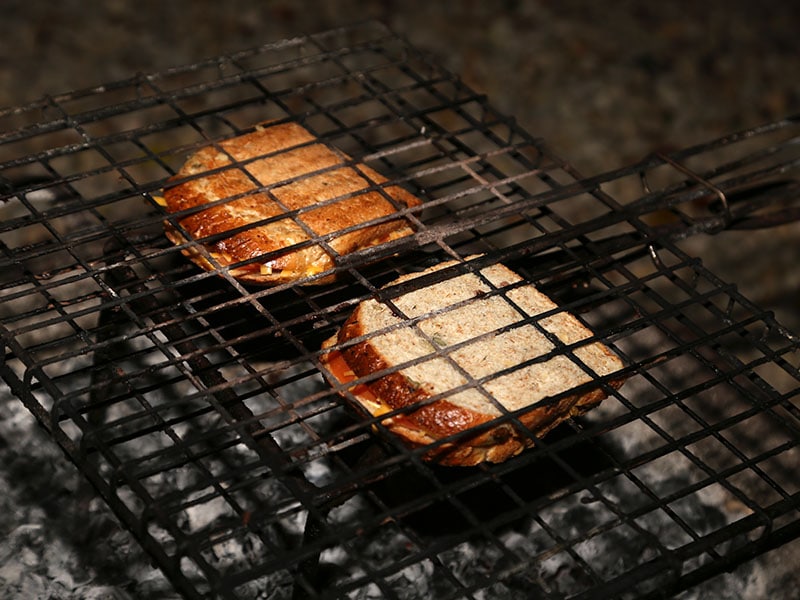 I admit that South Africans eat this treat any time of the day. From tempting South African-style lunches to dinner, everything will work.
The term "braai" in South Africa can be translated into "grill," and plenty of South African dishes are made by this method.
To be more specific, this braaibroodjie (or barbecue bread) is actually a grilled cheese sandwich. You might find this treat familiar since there are various variations of this dish worldwide. The difference in this South African one lies in the charcoal fire.
Grilling foods on the charcoal fire will not only offer a crispy exterior as you usually expect from a sandwich, but it will also enhance the taste of the sandwich with the lovely smokey scent. Yummy!
You won't regret learning more about braaibroodjie from this helpful guidance.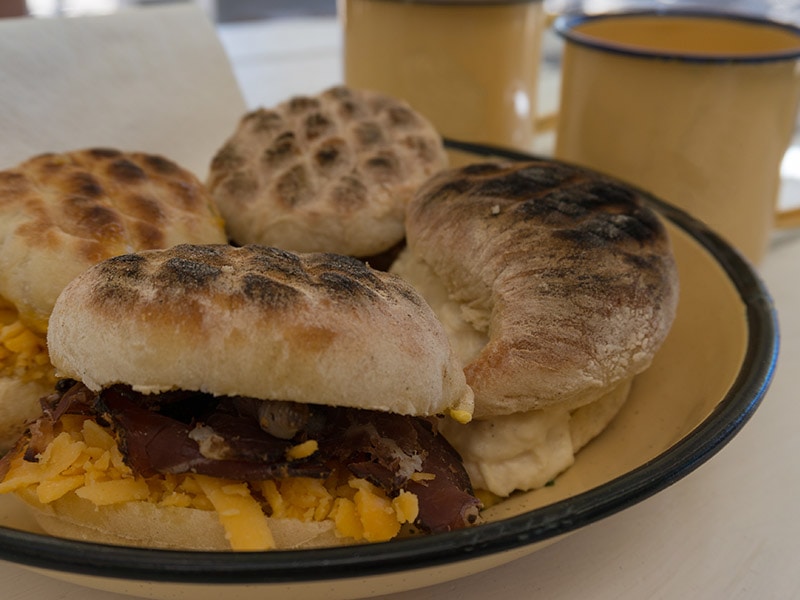 Unlike the previous braaibroodjie, this roosterbrood requires no fillings. The word roosterbrood only describes a type of bread made of simple ingredients (water, sugar, yeast, flour, and so on) being grilled directly on the charcoal fire.
This grid bread is an authentic South African treat as the indigenous Khoe people from the Cape region are the first ones to make this bread.
The crusty and smokey bread has been long-favored in this country for centuries, and people love to eat it with grilled meat to balance the flavors.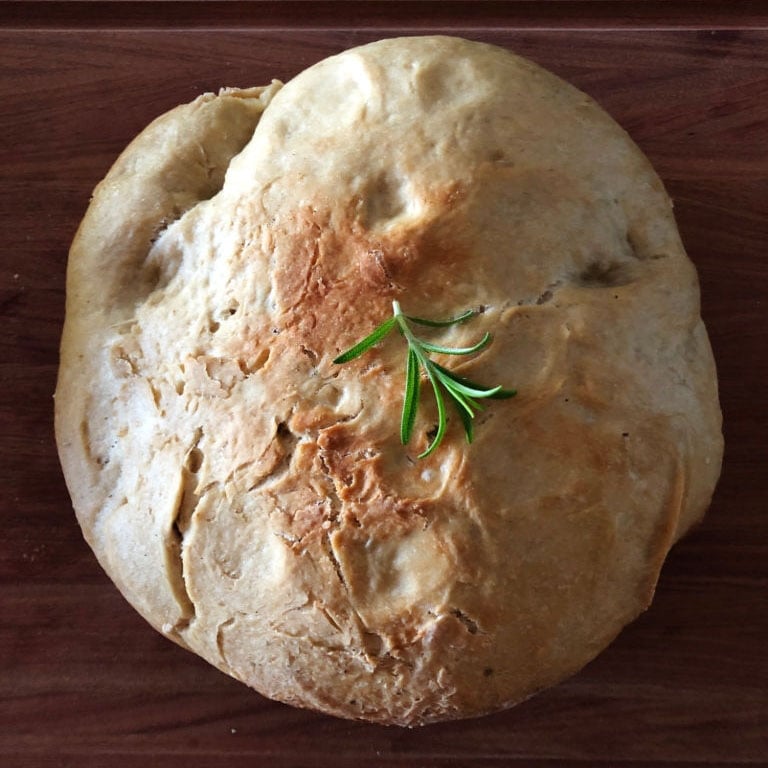 It might not be a 100% traditional bread recipe of South African because it was inspired by the Dutch's cooking method. The Boer settlers were the first to create this bread in a Dutch oven underground.
The cooking method has changed a bit; nowadays, people can also make it in a cooking pot with wood coals and charcoal packed around with no change in the ingredient list.
To enjoy these potbroods the right way, you should experience it with braai (grilled dishes) or potjiekos (stew dishes) as a bland base.
10. Vetkoek (Fried Bread)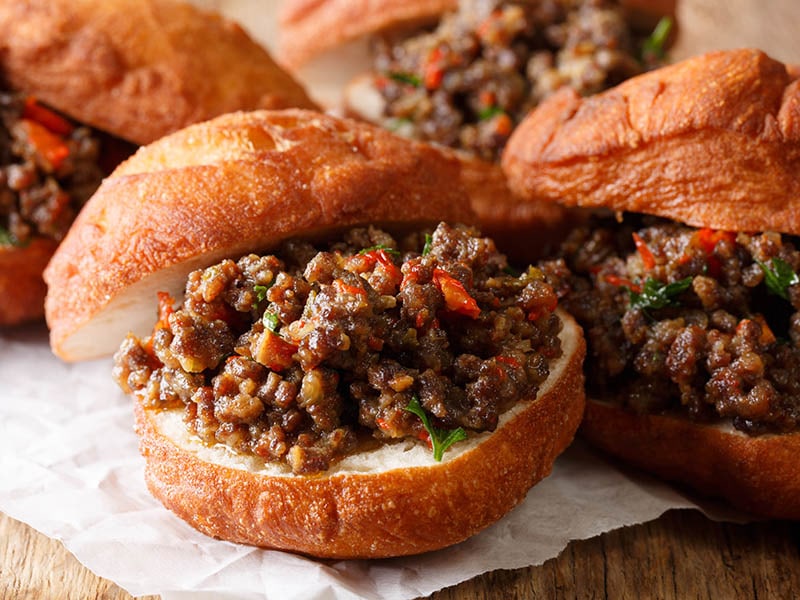 This vetkoek can be considered a dessert or a quick South African breakfast. It is also a guilty pleasure treat since it is absolutely appetizing, and you might not be able to stop craving (although knowing that it is not entirely healthy).
Given how delicious vetkoek is, it's no surprise that the dish has crossed South Africa's border to become one of the most popular treats in Botswana and Namibia.
Dutch immigrants who moved to the Cape made the first vetkoek in the early 1800s. This food with "V" as the starter was created when the immigrants tried to create a new bread dish quicker to save their time in the day, and frying was the best option.
In addition to filling the oil-fried bread with minced meat, people in South Africa also love adding a little cheese or fruit jam, chicken curry, or minced chicken mayo.
Those pairing options make this traditional South African bread dish crispy exterior and moderately soft and moist inside.
The best introduction for this vetkoek is right here!
11. Mealie Bread (South African Corn Bread)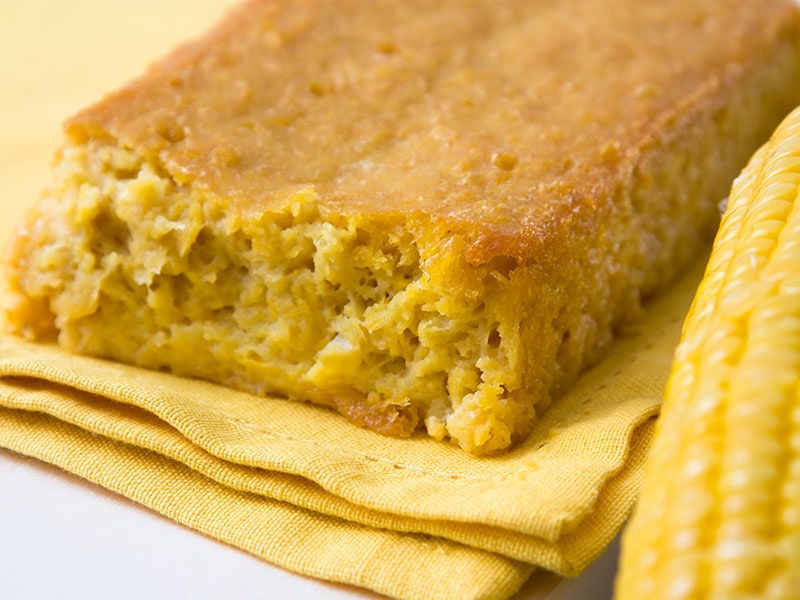 When North American maize came to South Africa with the help of the Portuguese, South Africans started to make their daily treats with it more often. Maize has become so prevalent that many Afrikaans' dishes are made of this specific starch.
Besides bread, there is still much application for maize meals in this country's cuisine. Yet, let's talk about sweet cornbread first.
Mealie bread has many variations in South Africa, in particular or in Africa in general. Some varieties have their bread steamed, while others have their bread baked in the oven. I personally love the baked mealie bread better since it will lend a crunchy crust.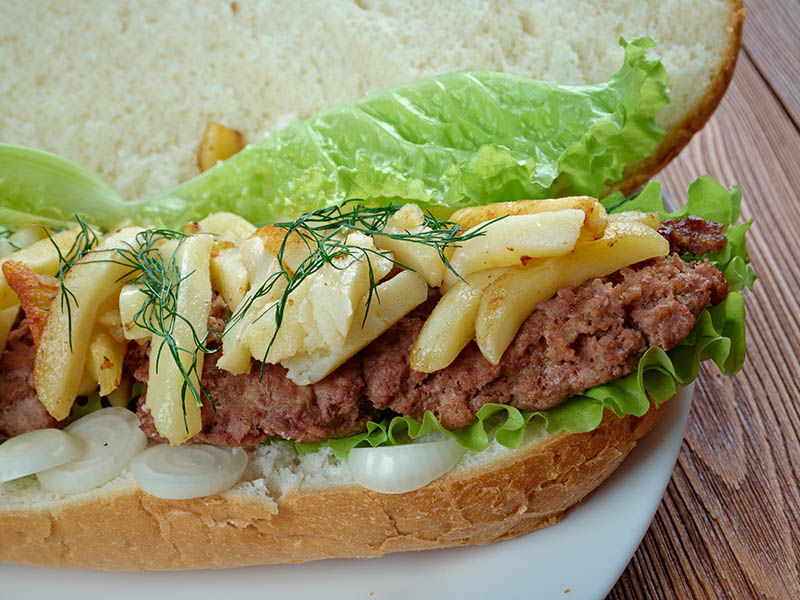 The first one to make and sell his Gatsby bread was Rashaad Pandy in 1976; he was a man who lived in Cape Town at that time.
The idea came to him suddenly when he only tried to provide the workers helping him renovate his shop a quick and nutritious meal. He then thought of gathering fried potatoes, polony sausages, and many more as his bread filling.
Since Randy made his bread at random, there is no official recipe. The fillings are based a lot on your or the sellers' preferences. You can even find vegan options aside from the hearty, meaty gatsby sandwiches.
The taste test you might be asking for when mentioning gatsby's sandwich is right here!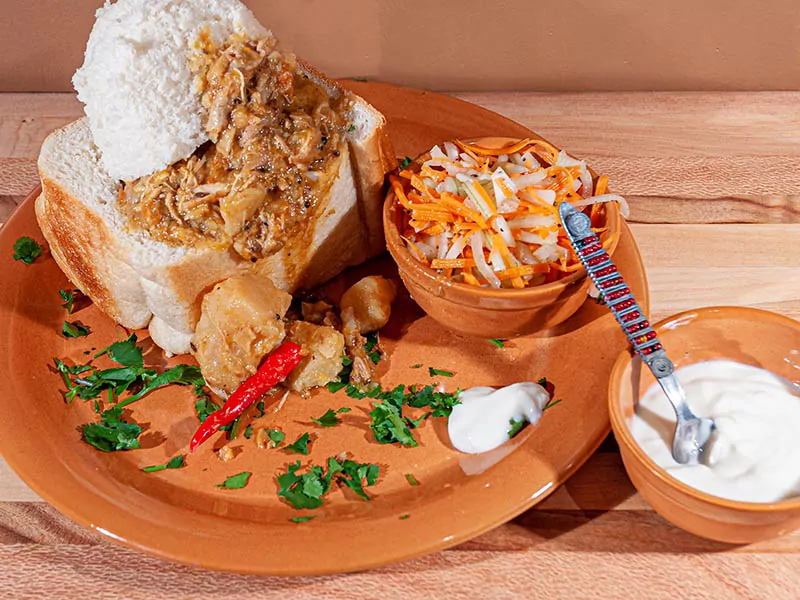 The origin of Bunny Chow came from Durban (South Africa) and was first created by the Indians living in this area. Bunny Chow is now very popular with South Africans because of its delicate appearance, lovely name, and unique tastes.
To create a bunny chow, people will hollow a loaf of white bread by taking out the interior, then fill it with curries (mutton, lamb, beans) and other toppings.
Now, I will show you how to order a portion of bunny chow in South Africa. First, this dish is usually served in quarter, half, and whole loaves. Therefore, you should tell the sellers how much you want to eat. And don't forget the flavors of curry you want for your treat.
For example, if you want half of a bunny chow loaf with lamb curry, you should ask the seller like this: "Can I have a half mutton bunny?". That is how to help the seller understand what you need.
Luscious Stewed Delicacies Of South Africa
South African stews are diverse and intriguing. Learn more about these delicacies to better understand the culinary heritage of this country.
This waterblommetjie is an indigenous staple to South Africa, first created by the Native Africans, the Khoikhoi people. The waterblommetjie or Aponogeton distachyos flowers are a common plant easily found in the marshes/dams of the Western Cape.
This specific plant has various health benefits, so it has existed in the Native Africans' diet for a long time. They will harvest the plant buds in the southern midwinter months (July or August) and cook them for later winter meals.
They use waterblommetjie and lamb (as the primary protein) to make this stew. The food will be cooked for hours before being able to be served.
Imagine gathering with your loved ones around a bonfire when the weather gets colder and enjoying a steaming hot bowl of stew. How romantic it will be!
Listening to the detailed story about this tasteful waterblommetjie bredie will not disappoint you.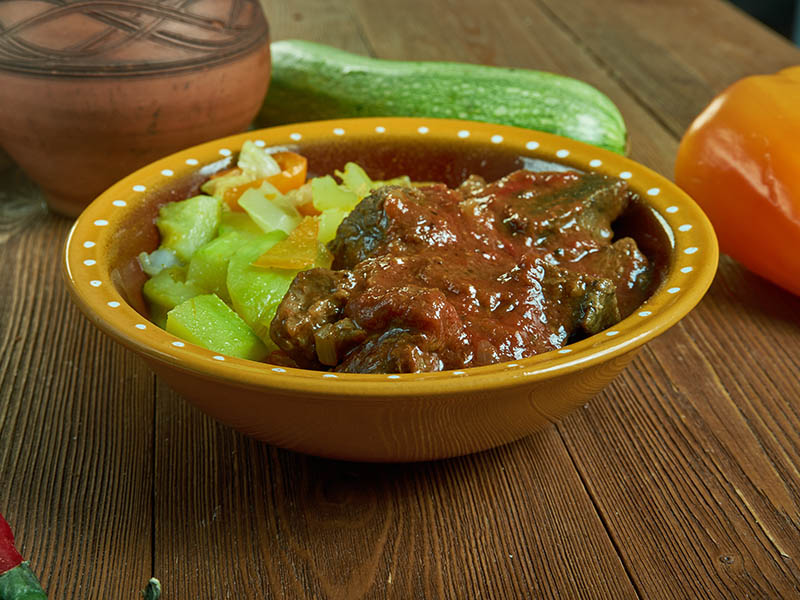 In the recipe list of this food, instead of using waterblommetjies like the previous one, they will use tomatoes with lamb meat.
Unlike the previous bredie, this dish has a Dutch origin, yet, with the harmony of the Malays' culinary culture, the food has become more tasteful. The word "bredie" also has a Malay origin, which can be solid proof for my word.
To balance the tastes, you can eat this tomato stew with cauliflower, parsnips, lentils, or steaming hot white rice.
16. Potjiekos (Food Made In A Pot)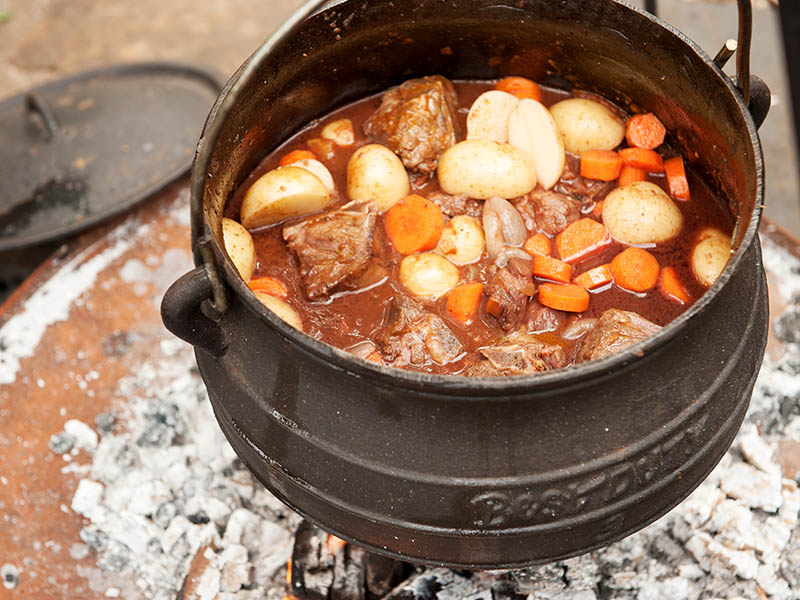 This traditional one-pot meal is cooked in a cast iron or a legendary three-legged cast-iron pot. Although it resembles a stew, it contains almost no liquid. Instead, the main ingredients are only meat, vegetables, and starch (with the use of potatoes).
The Dutch's voortrekkers (or "pioneers" in English) are the first ones to make this potjiekos and they originally cooked in the potjie or three-legged cauldron (which is the descendant of the traditional Dutch oven).
They were also the first ones who brought that cookware to South Africa in the 17th century.
The food consists of meat cubes (from lamb, mutton, and so on), veggies, and some other ingredients. An essential part of this pot is the Dutch-Malay sauce, which holds the key to almost all the goodness.
Grab a famous South African beverage, pair it with this delicious dish, and you'll have the perfect dinner to sate your appetite. It doesn't get any better than this.
Let's take a look at this documentary to see the traditional way to make potjiekos now!
17. Bobotie (Minced Meat Curry)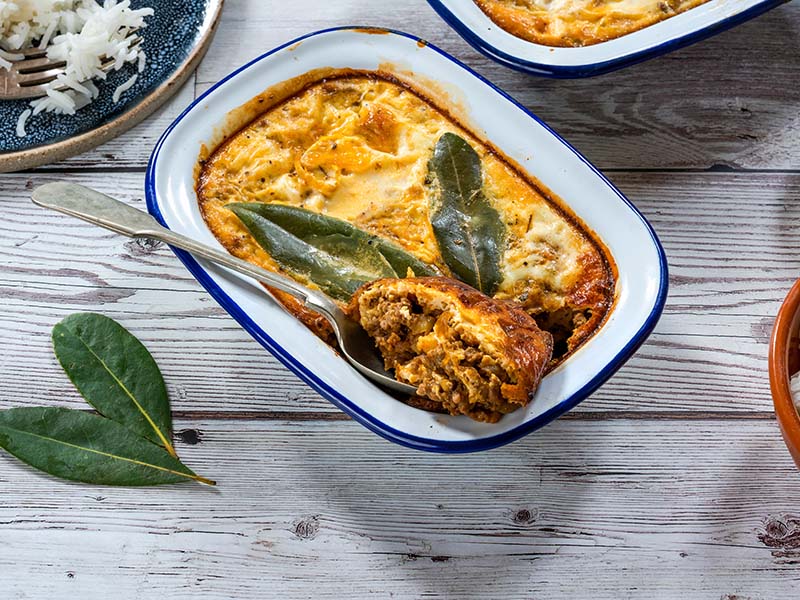 A plate of boboties is attractive with bright yellow color from the custard layer as a topping. The main ingredient is minced meat mixed with onion, garlic, bell pepper, and baked until cooked. Those ingredients will add an appealing flavor profile to the food.
Local South Africans enjoy eating a bobotie plate with the traditional spicy sauce of sambal and long grain rice (cooked with turmeric and raisins) for an attractive color.
In 1609, the first recipe of this bobotie was published in a Dutch cookbook. Yet, not until the recipe was adopted and twisted by Cape Malay in the 17th century, bobotie was then known widely in the Cape of Good Hope with the pork and mutton variations.
Toothsome South African Grilled Or Dried Meaty Treats
One notable feature of South African culinary culture is their grilled/barbecued foods; therefore, it will be a mistake if I don't suggest some of them.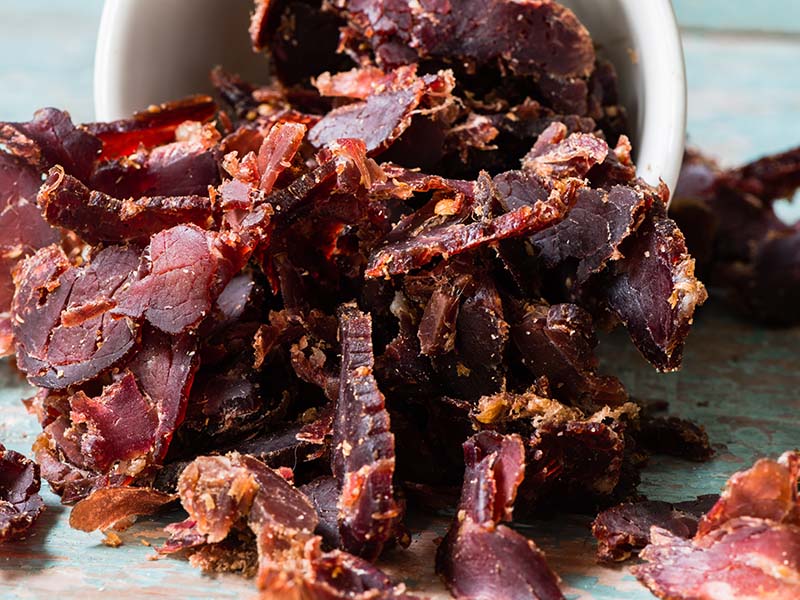 Although biltong is often used as a snack in South Africa, preparing it is highly sophisticated. South Africans use a variety of meats to make this dish, the most popular of which is red meat such as beef, lamb, or goat.
The South African people created this meaty dish 400 years ago. At that time, they needed to look for a method to keep their meat longer to use later for a long trip moving from the Cape Colony to Southern Africa.
The meat will have to go through the steps of curing with salt, air-drying (until very dry), and soaking in the marinating mixture including balsamic/malt vinegar, sugar and many other spices. It will give the meat a unique flavor from sweet, smokey, aromatic to salty.
Biltong should be eaten within 4 days if it is fresh (the preservation time will be lengthened up to months if you know how to keep it properly). Usually, they will grill biltong to the edge first and then serve with pickles or bread or with soup/stew.
A step-by-step guide to making biltong will surely help you know more about it.
19. Bokkoms (Dried Fish)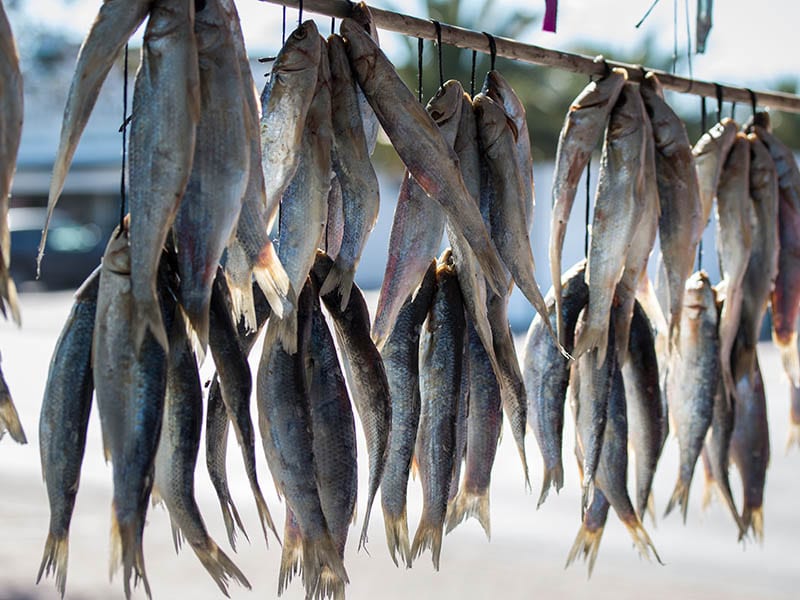 With its name "bokkoms" originating from the Middle Dutch word "bok" (means goat), this dried fish was first produced in the Cape of Good Hope in 1658. The original purpose was to supply those mullet fish to some burghers or ships coming over Table Bay.
The "bok" word was used mainly because of the goat horn-like appearance of these fish. Since these fish are also dried, some people call it "biltong fish" like the previous dish.
After a time, these products have become a specialty for the West Coast of South Africa. The people here will peel off the fish skin and process it with some unique local methods to enjoy the food.
20. Boerewors (Farmer Sausages)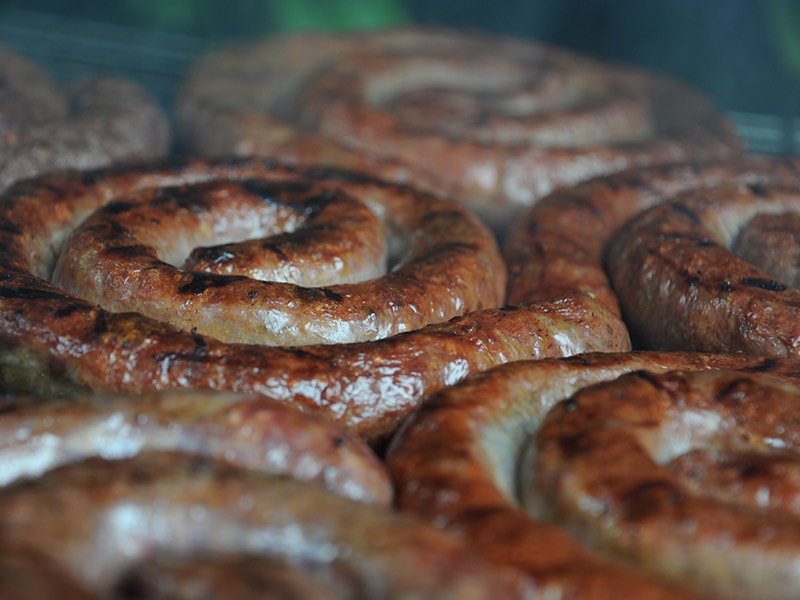 This kind of sausage, boerewors, means "farmer's sausages" in English. The inspiration for this special sausage is the "verse worst", an old Dutch link.
Boerewors is a premium fresh South African sausage made from lean meat (beef is needed) and lard (following a strict ratio) with spices. This special boerewors sausage is different from others thanks to the meticulous meat selection and grounding method.
When enjoying the dish, you will feel the lightly firm exterior, the fatty filling with the fresh taste of the meat. If you want to try the authentic South African way to enjoy it, try combining braaied (barbecued) boerewors with pap.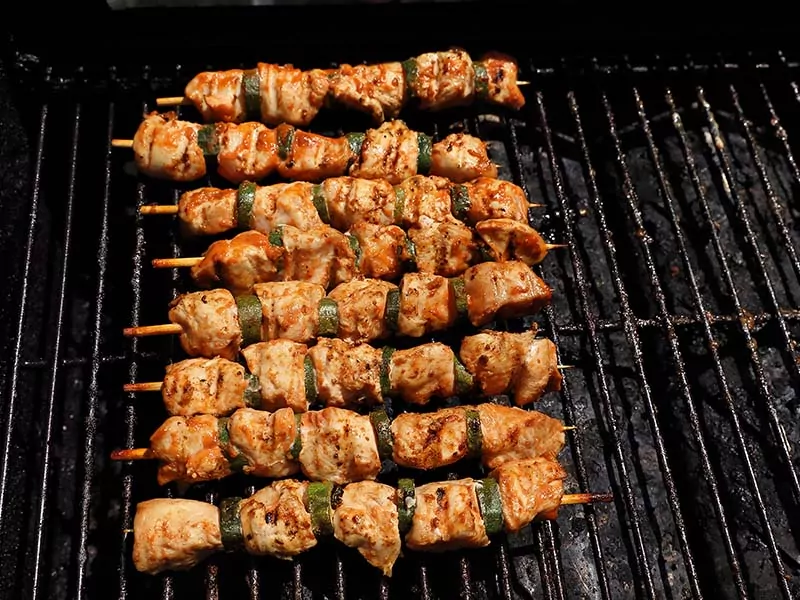 The first fact about this food is that it is the unofficial national dish of South Africa since you can easily find it anywhere. You can easily enjoy it from the family restaurants to the coffee shop.
Talking more about this food, it is a traditional South African braai with the use of lamb or mutton meat, cube into cubes. The meat needs to be marinated with Cape Malay sauce, then skewed before cooking.
Sometimes, there are also some veggies besides the meat to improve the nutrition level.
Looking at the ingredient list of this dish, you can see the substantial influence of Cape Malay on the area's culinary culture. Even the name of this food, sosaties, was derived from a Malay term that means "spicy sauce".
Sneak peak, the secret about sosatie that no one might tell you.
22. Amanqina Enkukhu (Grilled Chicken Feet And Head)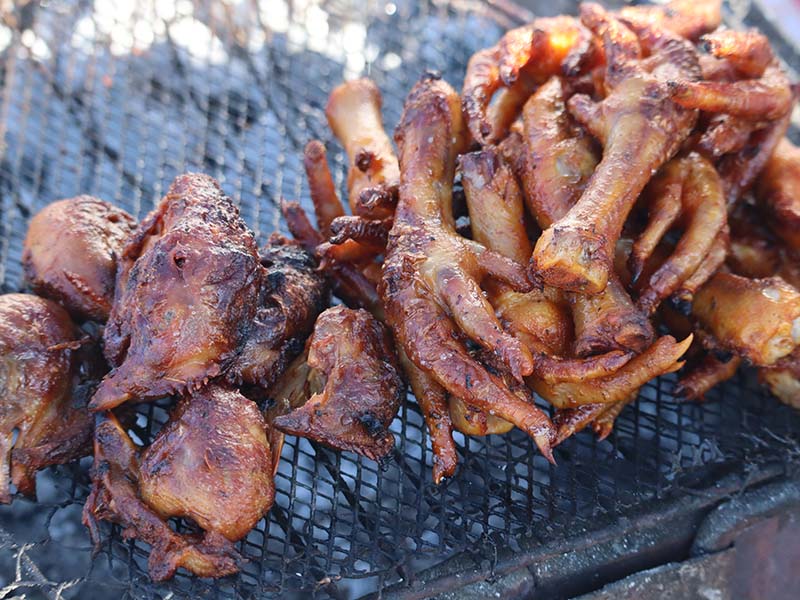 If you are Chinese, Southeast Asian, or a person already familiar with the chicken feet dish, this plate might be no more surprising. In case you have never tried such a dish like this, you should try it once in a lifetime.
The term "amanqina" is usually understood as " runaways " or "walkie-talkies" in South Africa. If you mention this with the locals, they will proudly show you where they sell their national snacks.
Don't worry; although many spices and condiments are needed to make this treat, it won't be too salty. It is because you will eat this chicken feet dish beside pap.
Other African Delicacies That Shouldn't Be Neglected
Besides the above recommendation, these enticing delicacies are also note-worthy! Let's see what they are!
23. Chakalaka (South African Vegetable Relish)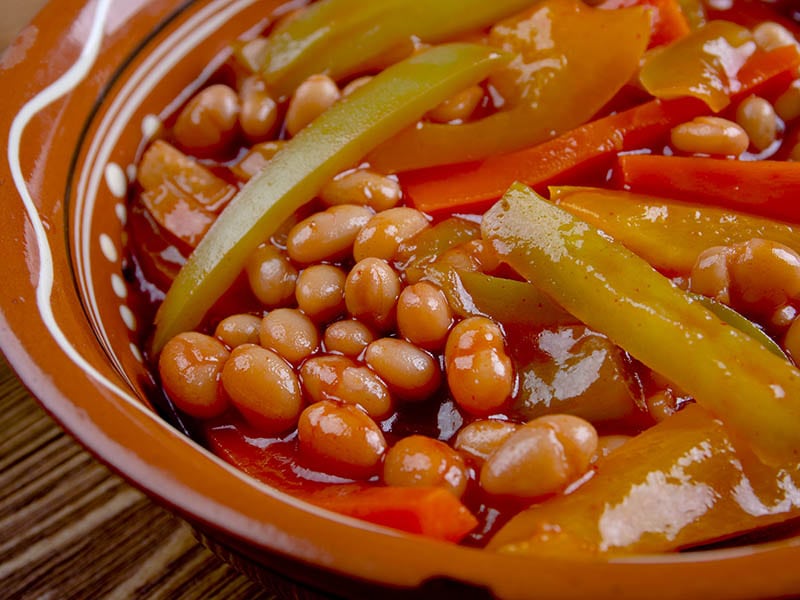 South Africans love pairing this treat with many other dishes for healthy South African dishes for dinner or other meals. Many people might think this dish originates from Mexico due to its name, but it truly came from South Africa.
The history behind the formation of this beans and veggies stew is quite unclear. The most supportive theory is about Portuguese mineworkers in Johannesburg who tried to add a variety of vegetables into a pot and cook. That was the original form of this staple dish.
Every household in South Africa has its own recipes to create a pot of chakalaka, yet, generally, this dish highlights the seductive, spicy, and sour taste.
If you are interested in this chakalaka now, this guide will help you to know some more.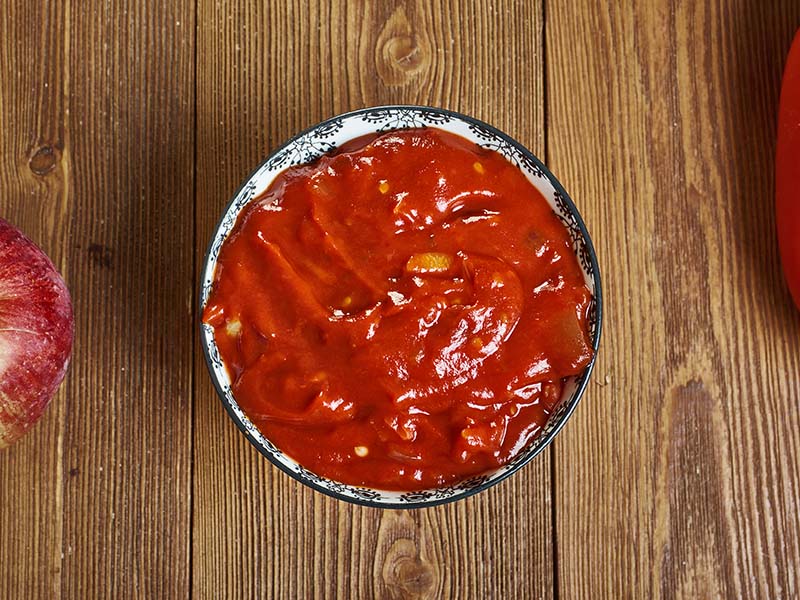 You might be surprised about the history of this particular sauce. There is nothing that comes from monkeys in this sauce; it is just a funny name that Dr. Voronoff, a famous doctor in the 19th century, gave to his favorite sauce in the Savoy hotel (London).
The name "monkey gland sauce" was only related to his major research about curing impotence. When a waiter from that hotel moved to South Africa, he brought the sauce with him.
The signature tangy, sweet, and robust taste of the Monkey Gland Sauce was welcomed in the land and gradually became more famous. As time passes by, it now becomes a prevalent sauce that can be enjoyed with many South African treats.
25. Pap (Maize Porridge / Meal)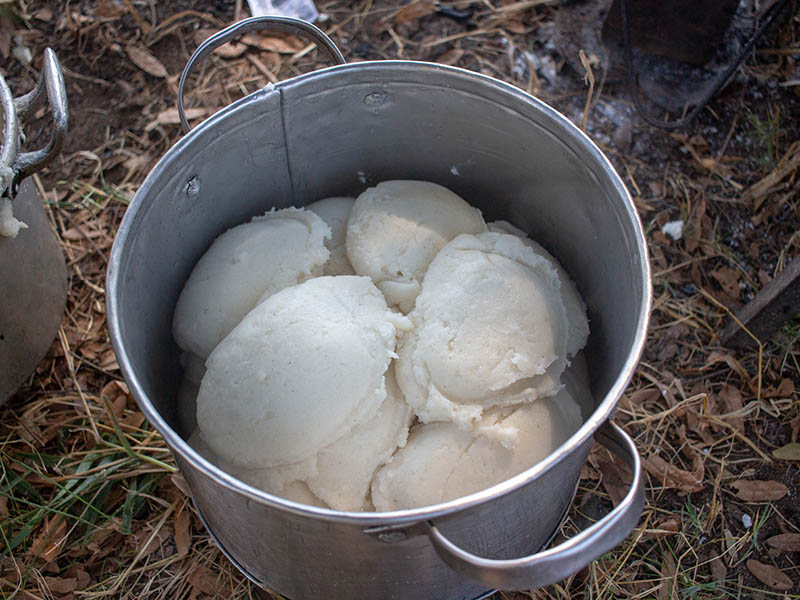 You might find it under various other names such as ugali, sima, fufu, kimnyet, kuon and many more. All of those names describe firm maize or flour porridge of an African origin.
Each country in Africa has its own variations of this pap. In Cameroonian cuisine, fufu is sometimes called couscous or couscous de manioc and is a must-try breakfast dish.
Dating back to the late 16th century and the early 17th century, that was the time when people brought maize to Sub-Saharan Africa. The cereal then offered a higher yield than the other traditional African crops at that time, so it successfully became a staple cereal.
Africans started to use maize for food, and this specific pap was introduced. In South Africa, people usually eat the treat for breakfast, yet it also depends on the region. They serve it with meat and milk in some areas, while others do it with sugar and butter.
People in Africa have seen this dish as an essential part of their lives. It was even recognized as one of the Representative List of the Intangible Cultural Heritage of Humanity by UNESCO in 2007.
The way a South African makes their perfect pap you might ask for.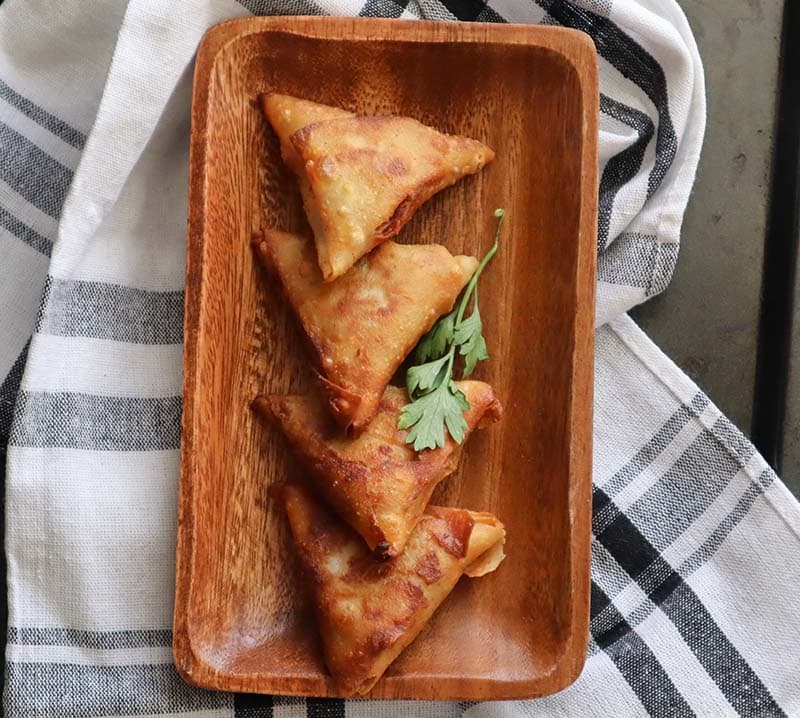 If you are guessing this treat has an Indian origin, you are right. This fried or baked treat with beautiful shapes like a triangle came to Africa between the mid 19th and early 20th centuries. Now a popular dish in Ethiopia, Samoosa is considered a must-try dish for those who visit Africa.
Following the trend of developing the sugar industry in the KwaZulu-Natal province, many Indian workers brought their country's favorite treats, samosa.
While the Indian samosa usually has vegetarian fillings and is served with mint chutney, the South African variations have meaty fillings of chicken, lamb, beef with various spices and condiments.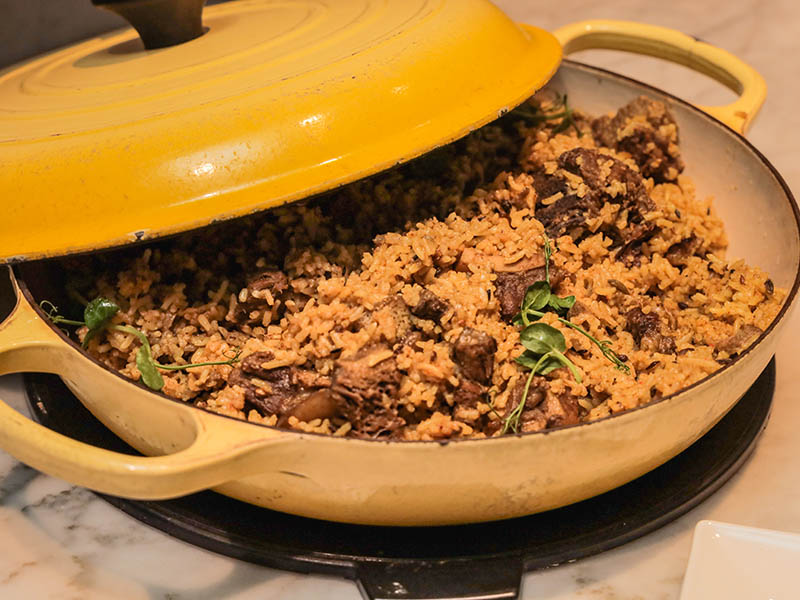 Just looking at its name, you might think of the famous Indian biryani with rice and meat, yet, the lamb breyani is made under Malaysian cuisine influence.
The dish has a complicated flavor that's a combination of marinated meat, rice, back beans, and some other ingredients such as crispy fried onions and hard-boiled eggs.
A pot of simmering breyani is always one of my favorite dishes and is often prepared during anniversaries/celebrations or family reunions.
Time To Give These South African Delicacies A Go!
Food in South Africa always surprises people, and you won't want to skip out on the opportunity to explore it. I hope my suggestions today will help you a lot in your future trip to South Africa or simply in your effort to know more about this country.
If you have any questions or other fascinating suggestions, feel free to leave a comment below, and I will reply as soon as possible. Every contribution is appreciated!