The diversity of the Japanese shrimp recipes is intriguing. Although they have to constantly handle disasters, the Japanese don't allow them to stop diversifying their food culture.
Whenever people talk about Japanese seafood, like shrimp, they can only think about eating it raw. That is a very common yet inaccurate thought. In this post, I will show you how to cook shrimp to perfection in Japanese seafood dishes.
I will show you the best 15 Japanese shrimp recipes that make you dive into cooking. So, are you ready to blow your mind with this culinary wisdom?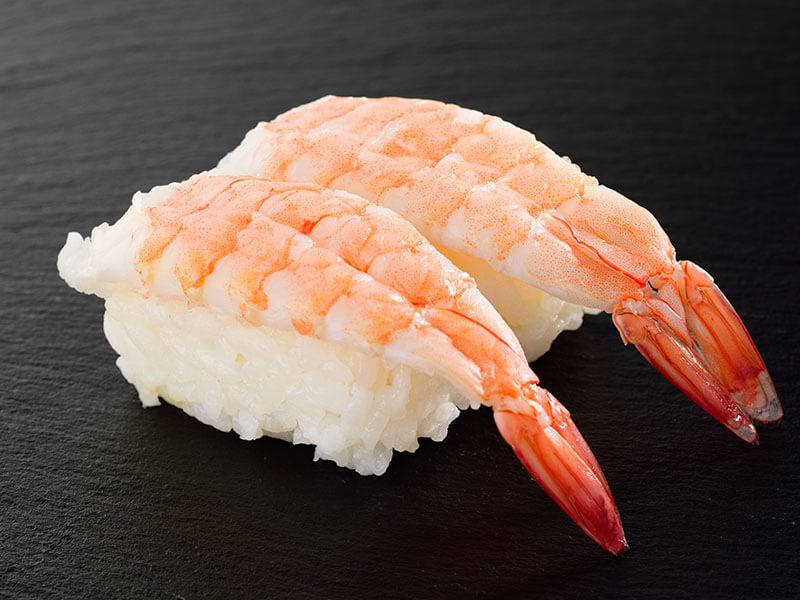 These 15 Recipes Can Change Your Mind About The Japanese Seafood
If you are an admirer of Japanese food culture, and you have like 10 pounds of shrimp in your freezer, this is definitely the list for you. These 15 shrimp recipes from Japan can help you create irresistible dishes with your frozen shrimps in Japanese style.
Total time: 40 minutes.
The story of this "steamed in a teacup" (a literal meaning of Chawanmushi) started in Nagoya when the Chinese often came here to trade goods. They then introduced their Pinyin (Chinese egg custard) to people in this place in the 17th century.
However, Chawanmushi isn't simple like its ancestor. The dish demands you to prepare the fillings and the toppings. The most common filling that you can see in Chawanmushi is shrimp. The typical toppings include shiitake mushrooms, parsley, and salmon roe.
You can customize the ingredients with whatever you prefer. This Japanese egg-based dish can be served either hot or cold. The shrimp inside should be chopped into cube pieces and cooked along with the egg.
Simply cooking shrimp without seasoning will let you taste the mild sweetness of the seas from shrimp. That flavor, along with the texture of Chawanmushi, makes this food a favorite for the Japanese.
Total time: 30 minutes.
Traditional sushi consists of vinegared rice and toppings, which are vegetables, meat, or seafood. People call the classic shrimp sushi Ebi Nigiri. The chef removes the shrimp from its shell before boiling or steaming it.
Since Ebi Nigiri is too simple with just two steps, I would like to introduce you to a different recipe. People have updated and customized the original dish, so Ebi Nigiri now gives you more flavors. Avocado and shrimp on rice is a very modern addition that you should try.
In this recipe, seasoning the shrimp is necessary to add spiciness to the dish. Avocados and cucumbers will also be part of the sushi. Their participation will give you a creamy texture and a fresh taste. This change might sound chaotic to you at first, but I suggest giving it a try.
You can learn how to make Ebi Nigiri if you are keen on traditional shrimp sushi.
Total time: 15 minutes (plus 4 hours of marinating the shrimp).
Osechi Ryori (Japanese New Year food) is what the Japanese have during their Lunar New Year holidays. People serve Osechi Ryori in a special box which is called Jubako. There are dozens of dishes in the box, and Ebi No Umami is one of them.
You might think that simmered shrimp sounds pretty lame and tasteless. But this famous Asian shrimp recipe asks for more than just boiling a pot and putting in some shrimp.
Traditionally, the vivid color of Ebi No Umami brings good luck for the new year. Shrimp also symbolizes longevity in Japanese culture. This dish also demands you to allow it to absorb the marinade for at least 4 hours.
The marinade is a mixture of traditional Japanese alcohol (such as Mirin and Sake), dashi (Japanese special broth), and soy sauce. Therefore, the taste of the dish will be distinctive from regular boiled shrimp.
Total time: 25 minutes.
One of the best Japanese appetizers or snacks that you should know is Renkon No Hasami Age. Basically, this dish is a batch of mini sandwiches that are made of lotus root and minced shrimp in the middle.
Lotus root (renkon) has an important standing in Japanese cuisine. Deep-fried lotus root chips are the favorite homemade snack of many households in Japan. With the Renkon No Hasami Age, you need to cut the root thicker than for making chips.
After being deep-fried, the lotus roots will become extremely crunchy with a mild sweet. The middle layer of shrimp brings a salty semi-sweetness. You can dip this in Japanese sauce like Ponzu for more flavor.
For shrimp seasoning, you need to prepare scallions, grated ginger, soy sauce, and Sake. And when you cut the lotus roots, you will need a bowl of water with a tablespoon of vinegar to submerge them. Doing this will prevent your sliced roots from turning brown.
Total time: 35 minutes.
Tempura is one of the most famous dishes of Japan to the globe. You have seen this dish on TV and social media platforms. There are multiple types of Tempura, and the most well-known one is the shrimp-based version called Ebi Ten.
Tempura actually has a Portuguese origin, and it came to Japan in the 16th century. Nowadays, Tempura is called Edo Tempura or Tokyo Tempura, with the recipe being highly different from the original.
To make the perfect Ebi Ten, you will have to learn how to deep-fry the shrimp batter without letting it absorb too much oil. The secret is using ice water to make the batter. You need to fry the Tempura right after coating it with batter.
One small note with this batter is its gluten content. If you want to turn Tempura into a yummy gluten-free Japanese dish, you will want to replace regular wheat flour with rice flour to make the batter. This change will not affect the crunch.
You can make Epi Ten with your fresh shrimp at home, or you can now buy frozen processed Tempura in the supermarket. These processed products may save you some time, but the shrimp will be dry and fragile when cooked.
Learning how to make good Tempura can make your meal impressive to your friends and family.
Total time: 15 minutes.
Soba is one of the three famous Japanese noodles, along with Ramen and Udon. Since Soba is made from buckwheat, it has better endurance than the other two. People can have Soba with soy sauce or with just cold water (Togakoshi Soba).
Toshikoshi Soba, or New Year Soba, is a dish that people regularly eat after Christmas Day and before New Year's Eve. The Japanese believe that eating Toshikoshi Soba will help them cut off all the bad luck and pray for prosperity for the upcoming year.
To make a bowl of Toshikoshi Soba, you need some simple ingredients like Soba, Dashi broth, and scallions. You will also need the topping part that includes Ebi Ten, fish cake (usually Kamaboko – a pink and white fish cake), and a raw egg.
In this recipe, the total cooking time does not include the Ebi Ten preparation. You can either buy processed Ebi Ten or make some to add to your Toshikoshi Soba.
Total time: 55-60 minutes.
One of the best things about Nagoya people is how brilliant they are at transforming shrimp into multiple recipes. And the shrimp Tempura rice ball – Tenmusu, is one of them.
Tenmusu is Omusubi (Japanese rice ball), but it has a whole Tempura inside. The signature look of Tenmusu is how the shrimp tail curves at the top of the rice ball.
The name Tenmusu is the combination of Tempura of Omusubi. Therefore, you can see traits of the two dishes in Tenmusu. Traditionally, Tenmusu has a triangle form and covers itself with a layer of Nori (dried seaweed).
Being the favorite snack for the Japanese population, Tenmusu leaves its footprint all over Japan. There are some other varieties of Tenmusu in Osaka and Kyoto.
This recipe includes the making of Tempura, and you will learn how to use Tsuyu (soup base) to enhance Tempura flavor. You don't need to dip your Tenmusu in any sauce. The Tempura is already savory enough to impress you.
Total time: 25 minutes.
Okonomiyaki is like a Japanese crepe or salty pancake with plentiful toppings. This dish can be found all over Japan, but the most famous Okonomiyaki is from Hiroshima prefecture and the Kansai region.
People first saw it in Osaka back in the 1930s. After World War II and the ensuing rice crisis, Okonomiyaki became famous among people as a cheap dish.
There are many versions of Okonomiyaki in Japan, but the two from Osaka and Hiroshima are the most well-known. The Osaka one has a batter that mixes with all the ingredients. The Hiroshima version differs from Osaka due to its layers of ingredients.
You can flexibly customize the list of ingredients for Okonomiyaki. But you still need some main things like cabbage, eggs, green onions, and a protein source, like seafood (shrimp or octopus), or meat, like pork belly.
The batter is made from wheat flour, Dashi (Japanese broth stock), water, and eggs. This batter recipe is simple, but it is enough to deliver the flavorsome starchy taste turning Okonomiyaki into a great dish.
Having shrimp in this dish will get you the distinctive sweetness of seafood. Shrimp's texture will develop chewiness among the cabbage crunchiness in the Okonomiyaki.
Here is the instruction on how to make Hiroshima Okonomiyaki.
Total time: 30 minutes.
In my opinion, the greatest specialty of Japanese food culture is Takoyaki. You probably have seen octopus or squid Takoyaki before, but not everyone knows that there's also shrimp Takoyaki – Ebiyaki.
Takoyaki is a well-known Japanese seafood snack for people around the world. This well-known food consists of two main ingredients: octopus and batters. Ebiyaki is the same except for the fact that it has a different filling since it contains shrimp instead of octopus.
People say Ebiyaki is like a ball version of Okonomiyaki. The two share a lot of similarities due to the gooey filling and seafood taste. Every bite you take on Ebiyaki or other Takoyaki is like eating a ball of flavors.
It is not hard to make Ebiyaki, but the biggest problem is the lack of kitchen equipment. You will need a Takoyaki pan to make Ebiyaki. However, the pan is not expensive, and it doesn't take up too much space in your kitchen.
Some ingredients that you will need to make Ebiyaki are flour, dashi broth, water, and eggs to make the batter. The filling includes spring onions and shrimp (cut into small cubes). You will need a good topping as well if you want a perfect plate of Ebiyaki.
The top layer will decide your Ebiyaki's level of tastiness. Bonito flakes (smoked and fermented tuna), mayonnaise, and Okonomiyaki sauce are all you need. You might add roasted seaweed and roasted sesame to the top of the Ebiyaki as well.
Total time: 1 hour.
You probably have heard about Sumo. The Rikishi (Sumo wrestler) often needs to gain weight due to the standard of their martial art. And Chanko Nabe is what they prefer to increase their mass and recover their strength.
"Chanko" is the word that the Japanese use to indicate any food on the Rikishi's menu to maintain their power and weight. "Nabe" means hot pot. This Sumo hot pot contains a lot of toppings, and it is a perfect winter dish.
To make this dish, you will need various mushrooms and vegetables. You will also need meat (chicken, pork belly, bacon), seafood (shrimp, fish filet, fish balls), and tofu to get the standard Chanko Nabe. The broth is a combination of Miso, soy sauce, and salt.
Chanko Nabe definitely is not what you want to eat alone. If you want to have a good gathering night or a happy family union, this is what you want. It pushes people to chit-chat with each other while waiting for their food to be cooked.
Total time: 30 minutes.
Japan and other countries in East Asia have rice as their staple food. But eating only rice is bland. Therefore, people have to make some side dishes to go along with the rice, and Nasu No Hasami Age is one of the Japanese favorites.
Do you still remember the Renkon No Hasami Age? Instead of using lotus root, you will need to sandwich the shrimp with eggplant. Actually, "Nasu" means eggplant in Japanese.
Nasu No Hasami Age is also a deep-fried dish, but after the frying, you will cover the sandwiches with a thick sauce on top. The eggplant will soak up the sauce and have its flavor improved a lot more.
The shrimp filling only contains a bit of salt. You can still taste its sweetness when you enjoy the middle part. With the crunchy deep-fried eggplant, the texture of this dish is perfect for a side dish. You can even eat this as a snack if you lower the salt content.
Total time: 1 hour.
Doria is a rice recipe from Japan that is inspired by Western culture. It's similar to gratin, a cooking method that forms a slightly burned top layer of the dish. This layer can be breadcrumbs or cheese. In the case of Doria, you will burn the top cheese layer on steamed rice.
Back in the 1930s, Saly Weil (a Swiss chef) was working at a luxury hotel in Yokohama. He invented Doria with three main layers: steamed rice, savory sauce, and burned cheese.
Seafood Doria will need you to add shrimp to the rice layer. You need to cook the rice first, then stir-fry that rice with seasonings and shrimp. The top will be beautiful with a thick layer of cheese (a combination of grated Cheddar with Parmesan dust).
It is not hard to make Doria, so you should try to prepare one and enjoy it.
Total time: 1 hour and 30 minutes.
Curry rice is one of the national foods in Japan. This dish also belongs to the Yoshoku group (Japanese dishes influenced by Western cuisine), but after many Japanese alterations, Japanese curry rice has a very distinguished taste compared to its Indian precursor.
The Japanese use curry powder or roux to make the sauce for the curry rice. Therefore, its taste is much milder than the combination of strong spices (cumin, turmeric, etc.) in the Indian version. This makes Japanese curry less spicy and salty.
In addition, there are Japanese condiments like Sake, Mirin, or soy sauce in the food. It distinguishes the Japanese curry taste from the original.
The Japanese shrimp curry can include fresh shrimp or Ebi Ten. You can buy the curry mix for this Japanese curry dish at the supermarket or on the Internet if you want to speed up the process. You will also want to prepare steamed rice to eat with this rice curry.
Total time: 40 minutes.
The "chuka" part means Chinese food. The "don" is a short form of "donburi" which means "bowl of rice". This "Chinese bowl of rice" has two main parts: the rice underneath and the colorful stir-fried food on top.
Legend has it that Chukadon originated in a Chinese restaurant in Tokyo back in the 1930s. The stir-fried top is called "Happosai" which means "Eight Treasure". This Happosai consists of eight different ingredients, and they are seasoned with soy sauce.
Additionally, you can make the Happosai only. Its bright look and luscious taste can be an excellent Japanese side order to go with your pasta or fried noodles.
To make Chukadon, you need pork, shrimp, a lot of vegetables, mushrooms, and some other condiments. The colorful appearance of vegetables, cooked shrimp, and shiny soy sauce upgrades this dish to a higher level of appetizing look.
Total time: 1 hour.
Gyoza is a common Japanese starter that has a close relation with Chinese Jiaozi. However, the technique to make this delicacy is much more artful than a regular dumpling.
First, you need to pan-fry the dumplings. Then you add the water to the pan and let the dumpling continue to cook with that boiled liquid. Because of this, Gyoza has a thicker wrap compared to other kinds of dumplings around the world.
The cooking process makes Gyoza absorb some liquid into its coating layer. Therefore, you will find chewing this dish very interesting and remarkably satisfying.
The filling is composed of minced meat or seafood. Gyoza's taste is supposed to be very garlicky, but if you don't like garlic, you can leave it out of the recipe.
Ebi Gyoza is pretty famous in Hokkaido. People usually serve them with Ponzu sauce or soy sauce-vinegar dipping. The mildly sweet taste of shrimp with vegetables as the filling is suitable to be an appetizer on your menu.
Some people say that cooking Gyoza is hard. So here is an instruction that can help you make it.
You Can't Resist The Urge To Make Japanese Shrimp Dishes Now
I think you are ready to convert that box of frozen shrimp into something remarkable. And those shrimp will live up to be a part of a great dinner from those recipes that you have learned from this post.
For that dinner, you can arrange a three-course meal. Let's start with Ebi Gyoza or Chawanmushi as an appetizer. The main course can be Japanese Shrimp Curry with Tempura as a side dish. And the end can be Renkon No Hasami Age as a snack.
I'm sure you can figure out the science of making a perfect dinner menu from this list. You can express your opinion in the comment section as well. Also, if you think this post is helpful, you should share it with your friends and family, too. Until next time, goodbye!
Nutrition Facts
6 servings per container
---
Amount Per ServingCalories662
% Daily Value *
Total Fat 56.1g

87

%
Cholesterol 178mg

60

%
Sodium 375mg

16

%
Potassium 149mg

5

%
Total Carbohydrate 20.3g

7

%

Dietary Fiber 0.7g

3

%
Sugars 0.7g

Protein 18.9g

38

%
---
Calcium

34

%
Iron

3

%
Vitamin D

3

%
* The % Daily Value tells you how much a nutrient in a serving of food contributes to a daily diet. 2,000 calories a day is used for general nutrition advice.