Whether you are interested in cabbage or not, my Indian cabbage recipe suggestions can surely capture your mind. These Indian delicacies are loaded with spices and relatively versatile that you can prepare them for almost every occasion.
From luscious desserts to hearty curries, you will find almost everything you wish for here. Try making some of the below recommendations for your friends or family, and you'll realize how easy it is to make cabbage more delicious in Indian styles.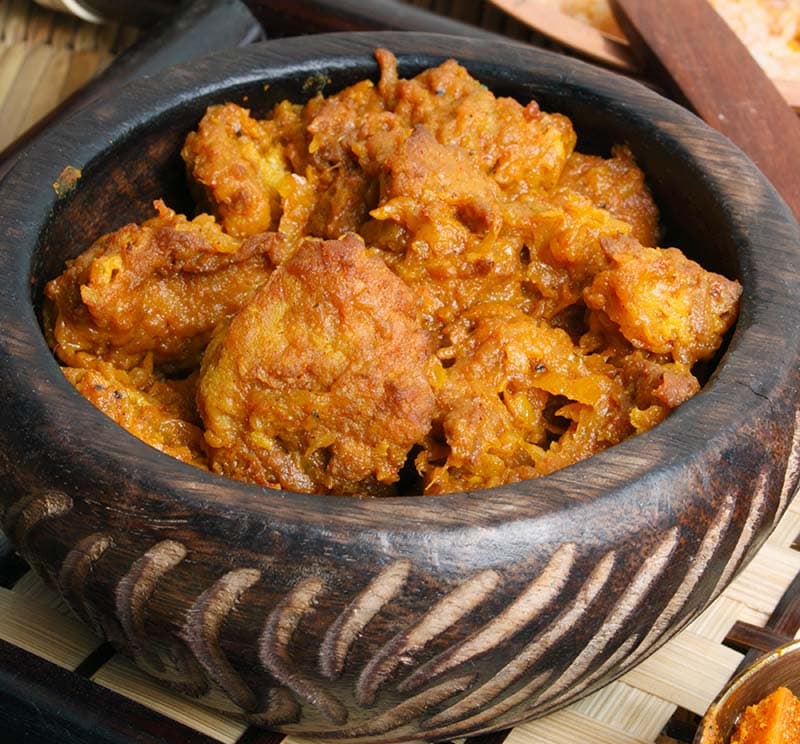 Something About Cabbages To Take A Note
No one can deny that cabbages are a superfood and it offers "tons" of health benefits to humans. Thanks to its rich nutrient profile with all the fibers, vitamins (B6, K, C), or folate, this curved leaves veggie is a must-included component for anyone's daily diet.
These humble vegetables also help ease stomach pain or treat morning sickness and asthma. On the other hand, cabbages lend a subtle sweetness after cooking. It is also great when consumed raw, but you will be a bit more peppery.
There are various kinds of cabbages out there with different colors (white, green, purple), so you can choose any type you like to make your plate more gorgeous.
Does my word make you want to devour a portion of a cabbage-based dish already? In case you haven't come up with an idea for this, turn to the next section and learn more.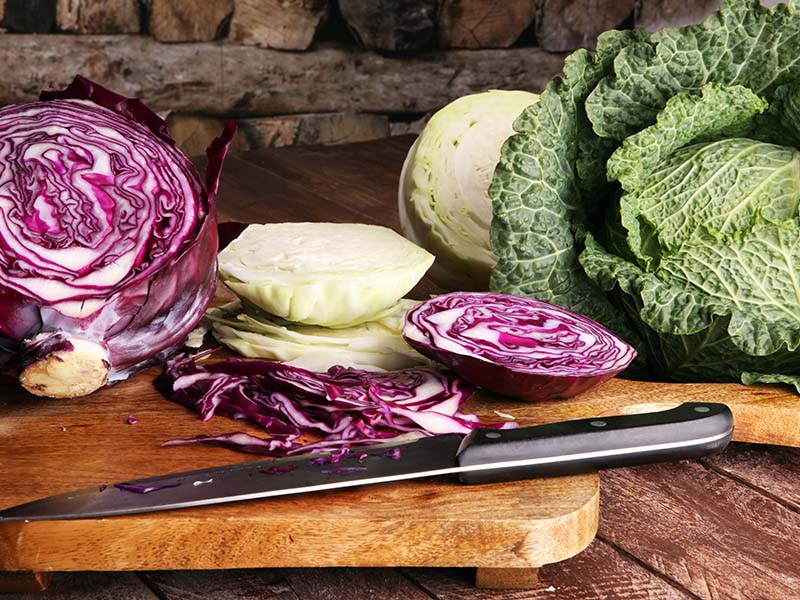 19 Indian Cabbage-Based Dishes You Should Never Ignore!
It's enough with all the introduction, and you might want to start whipping up some delights already. Don't worry since my irresistible Indian recipes are all great, and you can pick any recipe for the first time trying. Check them out now!
Total time: From 40 minutes to around 1 hour.
This addictive homemade Patta Gobi Parathas is exactly as exquisite as the original version selling in India, except you can devour them anytime you like. About Parathas, it is a traditional Indian bread, or more specifically, unleavened flatbreads.
Typically, local people make it plain with only flour and spices; yet, it is also possible to add in some vegetables. Wheat flour is the main starch used for this bread, and you can also consider putting some other things like spices or onions/green chilies in for more flavor.
Serving a portion of freshly made Patta Gobi Parathas with a cup of Indian-style beverages (such as teas) sounds like a great way to have a fulfilling breakfast. You won't need a lot of oil on the pan when pan-frying your bread; therefore, your Parathas will be healthy.
Let's get ready and make some Patta Gobi Parathas today!
Total time: Up to 30 minutes.
Move to the first Indian snack or light meal on today's list! Indian people love having fritters a lot, and this fried treat often calls for vegetables as the main ingredients. Above all, cabbages are one of the most popular kinds of Pakodas, and here is how to make them.
When forming the liquid batter for this dish, you should add the water little by little. This action helps to decrease flour lumps or over-watery batter. Remember to strictly follow the ratio between besan (chickpeas/gram) and rice flour; it is the key to having a crispy fried treat.
You should maintain the medium heat during the frying step as you won't want to burn your cabbage Pakodas. Practice makes perfect. You might need to fry a few pieces before knowing how to make exquisite cabbage fritters.
Total time: From 50 minutes to 1 hour 25 minutes (including 1 hour of soaking dals, you can increase this period to up to 4 hours).
You don't have to get out of your house to enjoy this yummy cabbage Vada anymore since you'll now know how to make it inside your own kitchen. Traditionally, Vada includes only ground lentils (dals), yet the cabbage twist efficiently upgrades the fried dish's deliciousness.
You can eat these Vada pieces with teas or chutneys to reduce the greasy feeling when enjoying this fried treat. Or else, you can process this treat in an air fryer to minimize any excess oil. Try my suggestion and let me know your opinions.
If you haven't known how to make cabbage Vada yet, this guide is for you!
Total time: Around 30 minutes.
The term "Sabji" refers to Indian vegetable dishes and it's a general word for various veggies-based foods.
The freshness from the shredded cabbages combined with the robust flavors from Garam Masala or warmth from cumin/mustard does offer a distinguished taste experience.
Besides this sautéed cabbage dish, the most recommended companions are Indian flatbread (Parathas, for example). In case you coincidentally make a big batch of this cabbage Bhaji, you can store the leftovers and use them later as sandwich stuffings.
Total time: Around 30 minutes.
Maharashtrian cuisine is the homeland of this Patta Gobi Vatana Nu Shaak, which is also a regional variation of the versatile cabbage stir-fry.
These authentic Indian side delicacies (or main course, as you wish) can match with Phulka/Roti (Indian flatbreads) and rice to create a complete meal. This Maharashtrian cabbage stir-fry also calls for green peas (matar) or potatoes (aloo, of choices).
These veggies only elevate the food's nutrients and make this vegan option more hearty. I guarantee that your first mouthful of this dish is undoubtedly aromatic, so you have to try it once in a lifetime.
Total time: Approximately 30 minutes.
Cabbage Thoran is simply another stir-fried cabbage dish; however, this recipe comes from Kerala (an India's Southwestern coastal state) with several differences compared to other varieties. The most significant difference here is the use of grated, fresh coconut. This part adds an incredible richness to the food.
Desiccated coconut is fine if you don't have a fresh one. In this Keralan-style stir-fried cabbage recipe, you won't use Garam Masala. Therefore, the overall flavors are milder than the previous cabbage Bhaji with a similar warmth note from cumin/mustard seeds.
In the few last minutes of the cooking process, notice to turn the heat to low and let the vegetables cook slowly. At this stage, the cabbage and coconut combine with each other more thoroughly and deliver a softer texture. Grab some Parathas (or rice) and enjoy!
Bet this no-fail cabbage Thoran recipe will delight your taste buds.
Total time: Approximately 35 minutes.
Similar to the cabbage Thoran, this cabbage Poriyal (meaning "sauteed vegetables" in Tamil language) is also a South Indian delight. This dish consists of only affordable components, such as grated coconut and always calls for urad, chana/yellow dals (lentils).
On the other hand, you won't find any hint of cumin from the first bite into these humble stir-fried cabbages. Instead, the lovely zing, spicy and bitter tastes are more prominent above the mild/neutral background of cabbage and coconut.
One fact about this cabbage Poriyal is it can last in the fridge for up to one week, so that you can create this dish as a quick Indian-inspired lunch for office meals. The dish matches the best with a bowl of steaming hot rice (or Rotis), and you should pair them together.
Total time: Around 20 minutes.
Now, let's refresh your taste buds with something simmering hot and soupy! The cabbage soup recipe is pretty prevalent globally, and it is distinguished based on the regions. This Indian-originated soup delight with cabbages has its uniqueness lies in the spices used.
Among all, the warmth and spicy notes from ginger are a little more accentuated. If you are a fan of hot Asian spices, you'll surely be addicted to this flavor layer. Sprinkle some fresh herbs like cilantro/coriander can help your soup bowl be infused with an appealing aroma.
If you prefer a thicker soup base, add in some cornflour for this dish. Otherwise, in case you want to make this delight heartier, putting in some vegetables is a great option.
Total time: About 25 minutes.
Can't miss a suggestion for chutney in this list. You might find various recommendations for Indian-style chutneys with multiple ingredients; however, using fresh veggies like cabbages for the foods is an acceptable way to go.
On the side of fresh cabbages, roasted urad and chana dals (black gram and gram lentils) are also essential in a portion of Patta Gobi Pachadi. It delivers not only a fragrant, nutty scent but also makes the consistency of the chutney denser.
The paste-like dish lasts in the fridge for a week, so you may prepare it ahead of time and use it in other meals afterward.
Simply make some Vada (Indian deep-fried snack), Dosa (South Indian pancake), or Idli (Indian steamed rice cake), and you'll have a light meal on the table in no time.
Out of ideas for a meal? Grab some cabbage and make this cabbage Chutney.
Total time: Up to 50 minutes.
Its English name is pretty long, but I think it's the best way to describe what this dish is all about. Cabbage is not the main ingredient of this delight, yet, it takes a vital role in pronouncing the highlighted distinction of this Veg Chilli Milli.
Not as smooth as the mentioned Patta Gobi Chutney, this soupy/saucy dish is lumpier and requires more components. Basically, a portion of Veg Chilli Milli consists of a tomato-cashew gravy, providing the dominant richness and sourness in this food.
Other ingredients inside it are carrots, bell peppers, peas, and many spices like Kashmiri chili or turmeric powder. Eating your Veg Chilli Milli with flatbreads or Raita (Indian yogurt condiment) is the best, so promise me to testify my word once at home.
Total time: From 50 minutes to 1 hour 30 minutes (including 1 hour for soaking chana dals).
It's another stir-fried cabbage delight on this list, and to be honest, I have to admit that stir-frying or sauteing is one of the quickest ways to process this vegetable. If shredding cabbages is challenging for you, feel free to opt for store-bought, fresh coleslaw.
About the food, Upkari is an Indian recipe referring to stir-fried vegetables with some fixed spices (chili, asafoetida/hing, or mustard) and garnishing (grated coconut). Besides, chana dals (split Bengal gram) are also important.
You should soak the dals for an hour before cooking, or it'll be pretty hard to soften them in the pot later. This Cabbage Upkari is a quick dinner recipe since it's good as both main course and side dishes. Trust me, it's healthy and packed with nutrients.
A foolproof cabbage Upkari that can easily blow your mind is here.
Total time: Around 30 minutes.
Cabbage is a versatile vegetable since you can utilize it no matter if it's raw or cooked, and this combination of shredded cabbages with a sandwich is surely classic. Mildly milky cottage cheese (Paneer) goes with rejuvenating cabbages, and some salt (to taste) is simply tasty.
To make this Indian recipe for sandwiches has a much richer/creamier taste and a lovely cheesy/stringy effect when cutting, add mozzarella. The mild flavor from the melting cheese won't overwhelm the base of Paneer and cabbage's crunchiness.
A grilled Paneer sandwich with cabbages is perfect for any meal of the day; however, I highly recommend preparing it as an Indian-style morning treat You can also pack some of it for a convenient lunch at work; the decision is yours.
Total time: Approximately 30 minutes.
Rice is an essential part of various Asian cuisines, and Indian culinary culture is not an exception. Forget egg fried rice; now you'll know how to pair cabbages with fried rice in an Indian way.
Rice and cabbages (sauteed with garlic) should be processed separately before tossing in the same pan/wok to mix and fry. Because of that, this dish is an ideal method to use up your leftover rice, and you can even make this delight completely vegan-friendly.
There are no animal-based products needed in a portion of this food; cabbages, rice, simple spices, and some salt can make it great already. You can choose any rice type you have on hand and successfully complete this dish, but basmati rice is highly recommended.
Total time: Up to 55 minutes.
Although these spiced stews have various variants globally, the curries that have their roots in India are totally outstanding. Many things can be utilized as an ingredient for Curries, and cabbage is one of them. Let's start with the simplest one first.
Green cabbages take the central role in this delight, and you won't need too many other things (such as meats) to make your food more filling. Furthermore, the seasoning dried leaves to enhance the aroma of this curry can be thyme or methi (fenugreek) leaves.
You can actually ignore this part, but including them won't make you disappointed. Rotis and rice are the most requested companions on the side of this curry; you might want to opt for these starch bases first before matching them with other options.
Total time: Up to 50 minutes.
This cabbage Kofta Curry will be an astonishing hit! The term "kofta" means "fried dumplings" in Indian cuisine, and this part is often made from plant-based products. Therefore, this curry should be the next Indian-inspired veggies dish for you to try.
You can make it simple for the gravy by matching the cabbage Kofta with tomato sauce/gravy. With the significant infusion of red chili powder, spicy Garam Masala, and mildly sour tomatoes, your pre-deep-fried koftas are no more oily when eating.
Otherwise, dairy products like yogurt, curd, or milk should either exist in the gravy mix. These things add luscious milky notes to a whole curry. You can change into other plant-based milk if you want to make this dish vegan. Don't worry; the result is still tempting.
Total time: About 35 minutes.
Rolls of cabbage curry is not only nutritious but also compressed with mind-blowing flavors and very simple to prepare. Naan or Roti are all appropriate side companions because it's hard to go wrong with a piece of neutral bread and spice-laden sauce.
You have two options for the sauce/gravy: coconut and tomato-based ones. If you cannot consume spicy food, go for coconut curry (with neutral spices only). Conversely, Garam Masala spiced tomato gravy is fantastic.
The fillings for the cabbage rolls are indeed not fussy at all. Refer to chopped nuts, bulgur wheat or cheese, etc., of choices to create your signature take then.
So what do you think about having this cabbage rolls curry as a regular Indian dinner? I personally think it would be a genius move as you won't have to take as much time as you might expect to prepare a true feast for your family and loved ones.
Total time: Up to 40 minutes.
"Kootu" means "medley/mixture/add" in the Tamil language, and this delight also comes from the cuisines of Tamil and Kerala.
Besides cabbages and dals (lentils) that are must-haves in this recipe, condiments/spices such as curry leaves, cumin seeds, and sambar powder are also important. They contribute authentic exotic flavors for the whole treat so that you shouldn't miss out on them.
What about this dish's accompaniments? I suggest you serve this Kootu with curd or mix with lemon rice (to form a filling rice salad) as it tastes more harmonized together. Or else, a piece of Vada also works fine here, and you can try this option if you wish.
Total time: Approximately 20 minutes.
Cabbage salad is one of the most colorful dishes here, and nothing can beat this recipe in the position of best Indian-style appetizer with cabbages. You can also have it as a side dish besides a heartier food for a meal.
White or purple cabbages are all good for this salad, but it is best to use both since they offer a bit different nutrients profile and colors. There is no harm in making your salad's appearance more appealing.
The freshness from the Indian salad delicacy can never let you down as the support from tempering/spices makes this feature more accentuated. A fact about this treat is you can make it a day before, keep it cold and use it later. It tastes better the next day.
Total time: Around 30 minutes.
Who thinks cabbages can be processed into a favorable dessert infused with an Indian breeze? If you are not a fan of cabbages, I highly suggest you try this sweet treat first since the lovely sweetness might be a bit overpowering the cabbage flavor.
Traditionally, Indian people often prepare Halwa with carrots, not cabbages. But adding a twist to this festive delicacy is not a bad idea.
With only whole milk, ghee, cabbage, and some spices (cardamom, for layers of piney and citrusy), you can create a fantastic treat for the entire family already.
In India, people often make Halwa for get-together occasions or anniversaries, so you can try making this delight on those occasions then. It'll be a totally new and exciting experience for everyone.
Quick Yet Nutritious, How About Trying These Delicacies Today?
Cooperating vegetables into your daily diets has never been a bad idea, especially with a famous superfood like cabbages. Forget about all the boring boiled cabbages you have been eating day-to-day and try all of the above Indian-style cabbage delicacies.
Indian gastronomy, featuring a wide range of spices, provides the best cabbage delights, and there is no reason to ignore them.
I hope that the diversity and effortless recipes mentioned above will make you feel more confident in your cooking skills. Best wishes for success! Don't forget to like and share if you find my article helpful.
Nutrition Facts
4 servings per container
---
Amount Per ServingCalories150
% Daily Value *
Total Fat 2g

4

%
Sodium 608mg

26

%
Potassium 331mg

10

%
Total Carbohydrate 26.8g

9

%

Dietary Fiber 4.6g

16

%
Sugars 5.1g

Protein 6.7g

12

%
---
* The % Daily Value tells you how much a nutrient in a serving of food contributes to a daily diet. 2,000 calories a day is used for general nutrition advice.