I had a chance to enjoy Filipino foods when I came here last year. They have left an indelible impression on my mind, so I created this post to share and showcase these fantastic dishes I ate with you.
In this post, I've divided all amazing Filipino dishes into different categories so that you can easily follow them. Therefore, your task is to read the entire article to get preliminary information about these foods.
Do Not Ignore Traditional Filipino Foods For Your Main Course
It is time to fill your stomach with famous dishes made from different Filipino main courses. I hope the flavors of the foods on this list will leave an impression on you.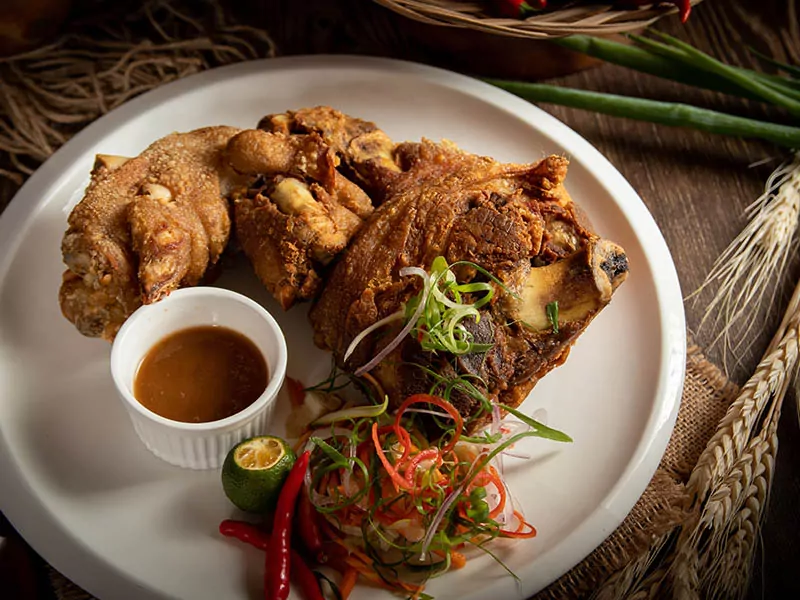 Crispy Pata has always been a preferred dish in every Filipino dinner. With a crispy exterior and soft interior, this deep-fried pork is a perfect rice accompaniment. Moreover, its dipping sauce will not let you down.
This exciting delicacy is pretty similar to the German Schweinshaxe. This deep-fried pork first appeared in the 1950s when Rodolfo Ongpauco deep-fried a leftover pork leg.
Listen to people's feelings when trying Pata for the first time.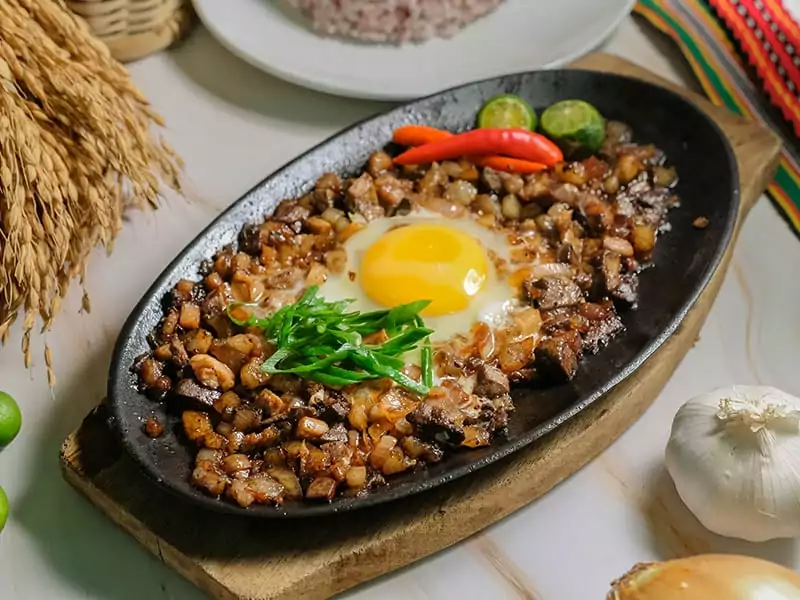 If I have a chance to try Filipino food, I will choose Sizzling Sisig. It is a famous food in this beautiful island nation. Restaurants will serve this dish on a cast iron plate with chopped pork ears, face, and chicken liver.
Pampanga province is considered the home of this unique food. The chef first prepared it at Aling Lucing restaurant in the mid-1970s when she used a leftover pig head at a US military base. Other versions replace pork with various kinds of seafood.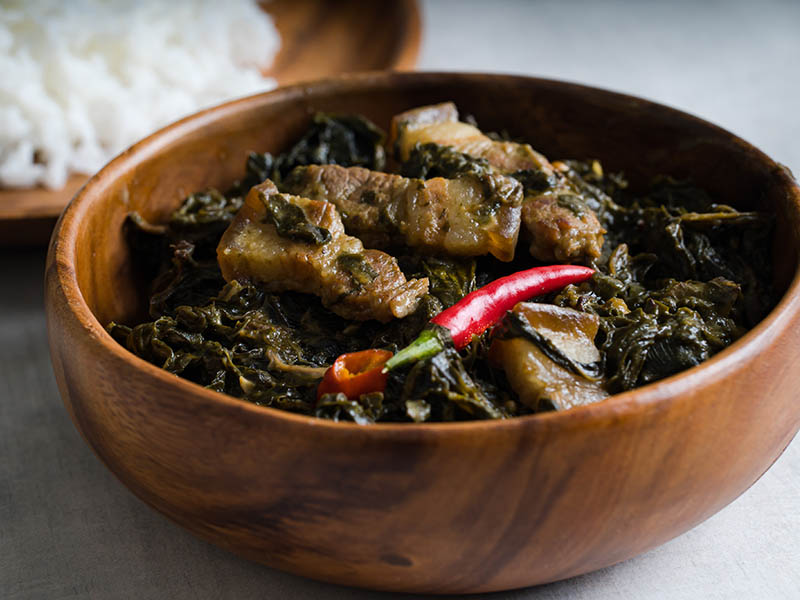 I am sure that this beautiful Laing's rich and creamy flavor will blow you away on the first try. It combines chopped taro leaves with pork, coconut milk, chili, and other spices.
This famous recipe first appeared in the Bicol region of the Philippines as Pinangat Na Gabi. Unlike Laing versions in the other areas of the country, people in Bicol will use whole taro leaves to wrap the meat and steam it with coconut milk.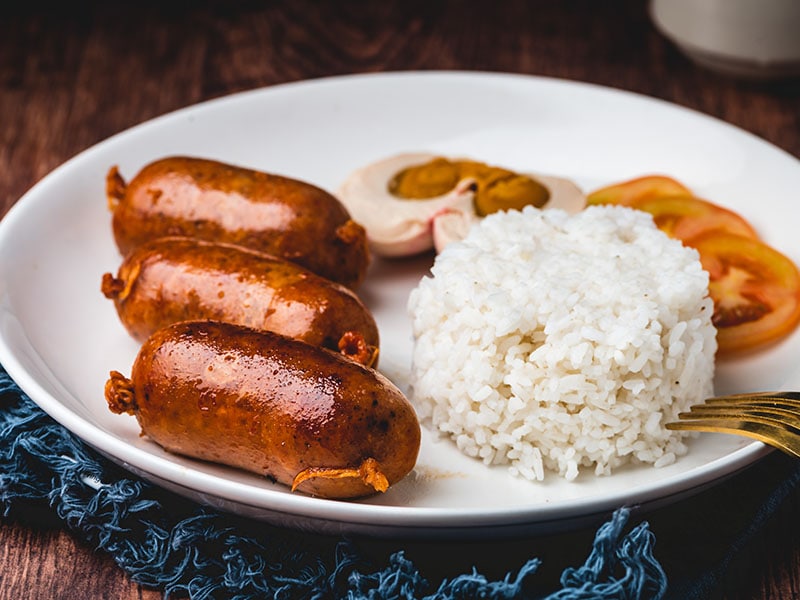 Longganisa, also known as Filipino sausage, is a favorite food of tourists when coming to this country. It is native to Spain and appeared in many parts of the world when the Spanish empire reached its peak.
Pork is the main element of it. In the Philippines, you can find sweet sausages (Hamonado) and savory sausages (Recado) to eat. Filipino sausage varies depending on the region, such as Lucban, Alaminos, and Calumpit Longganisa.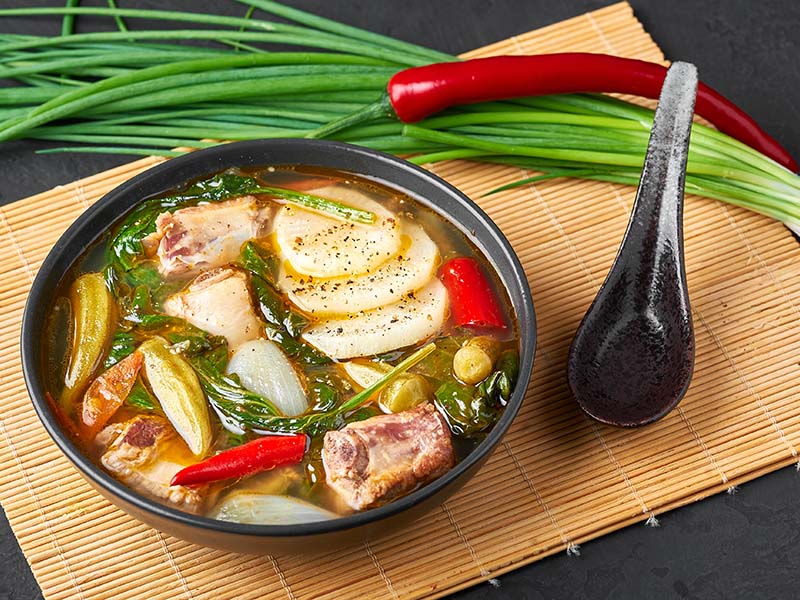 Referring to Filipino cuisine, I will think of Sinigang immediately. It is a stew with a distinctive sour and salty taste. This unique flavor is created from tamarind or acidic ingredients. This traditional soup from the Philippines with veggies and meat or seafood is an ideal option for you.
Its name comes from its preparation method because "sinigang" means "stew". There are various types of Sinigang that you can explore, such as Sinigang Na Isda Sa Miso with fish and fermented soybean paste or Sinigang Na Baboy with pork and Sinigang Na Hipon with shrimp.
It is time to taste a delicious bowl of Sinigang in the Philippines.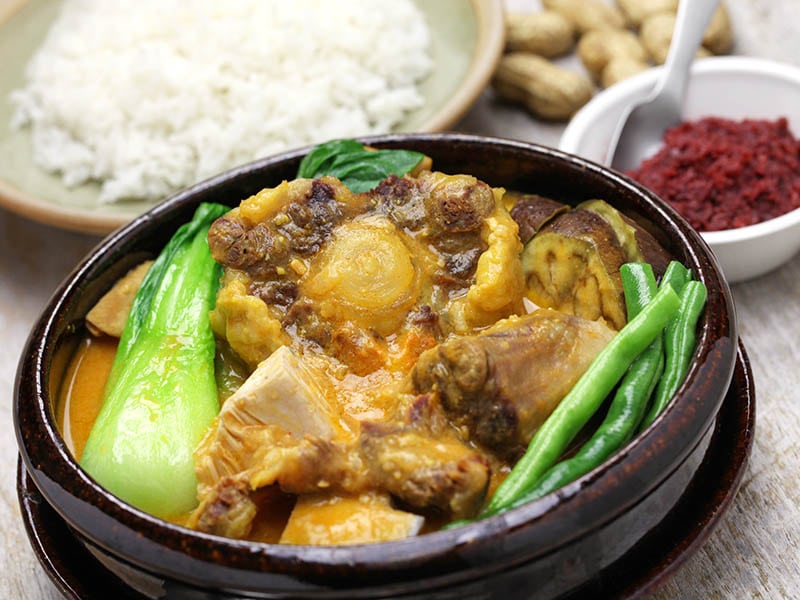 Kare-Kare is a nice way to make lunches in the Philippines more nutritious. This meat stew will make you remember it forever when indulging in the beautiful tenderness of oxtails and veggies in this food.
There is still no clear information about its origin. However, some theories suggest that South Indian soldiers created it while stationed in the Philippines during the British invasion.
Do not ignore eating Kare-Kare when taking a trip to the Philippines.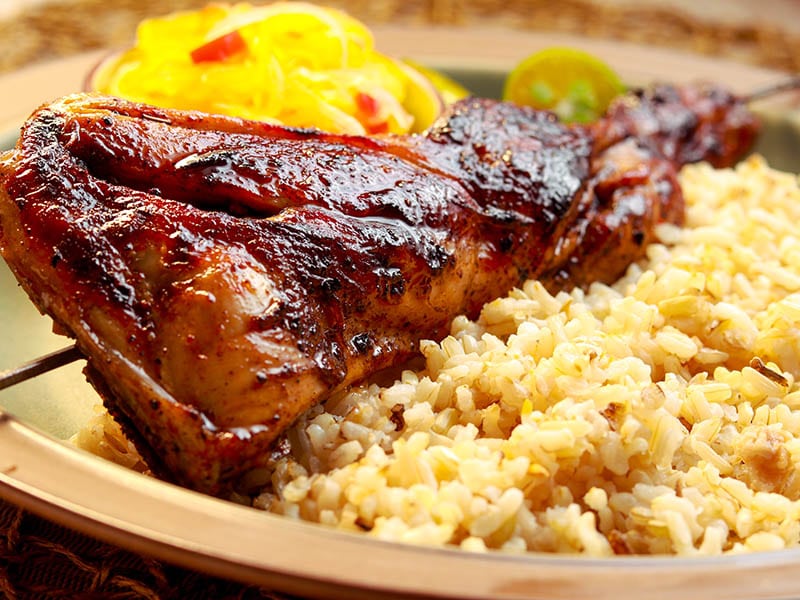 It is a pity if you miss this wonderful chicken recipe of Filipino cuisine. After being carefully seasoned with pepper, vinegar, and calamansi, the chicken is grilled over embers. This food will be more delicious when eaten with rice and special dipping sauce.
It was first made in the city of Bacolod in the Western Visayas region and gradually became famous throughout the country. It is a variation of Lechon Manok, but instead of grilling the whole chicken, the chef cuts it into small pieces to grill.
When you order this food at the restaurant, you can choose by parts like thigh (ie paa), breast (pecho), wings (pak-pak), butts (isol). You should choose a restaurant that serves a bottle of chicken oil to eat with rice.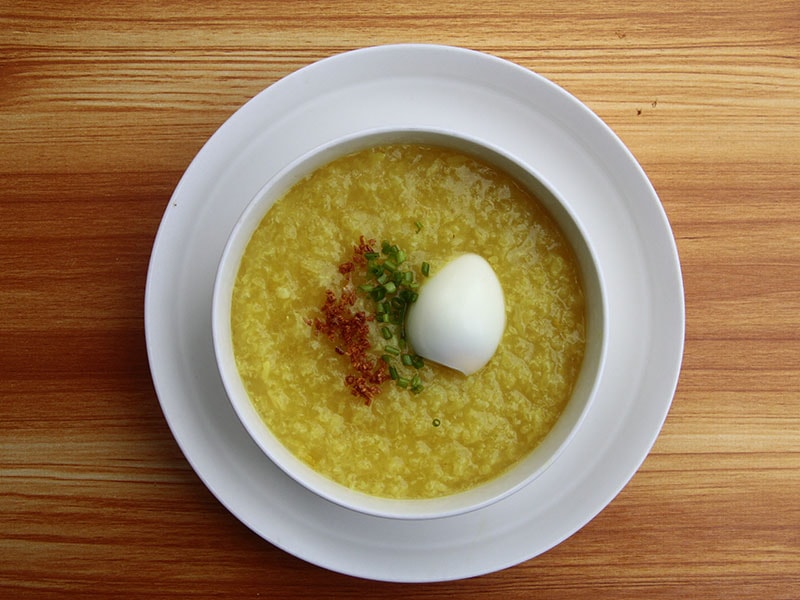 Lugaw is a delicious way to start your day in the Philippines. This dense rice porridge is also a soft and nutritious food for sick people since it contains rice, ginger, salt, and garlic.
Different ingredients are added to the dish to create various variations. Goto is the version that contains pork and beef, or intestines. If it has chicken, it is called Arroz Caldo. Also, the sweet version is known as Champorado.
The porridge is inspired by Chinese-style congee. It was brought to the Philippines by Chinese immigrants and modified with local components to suit regional tastes. Filipino Lugaw is usually thicker than other Asian versions of congees.
Check out the flavor of healthy Lugaw in Manila.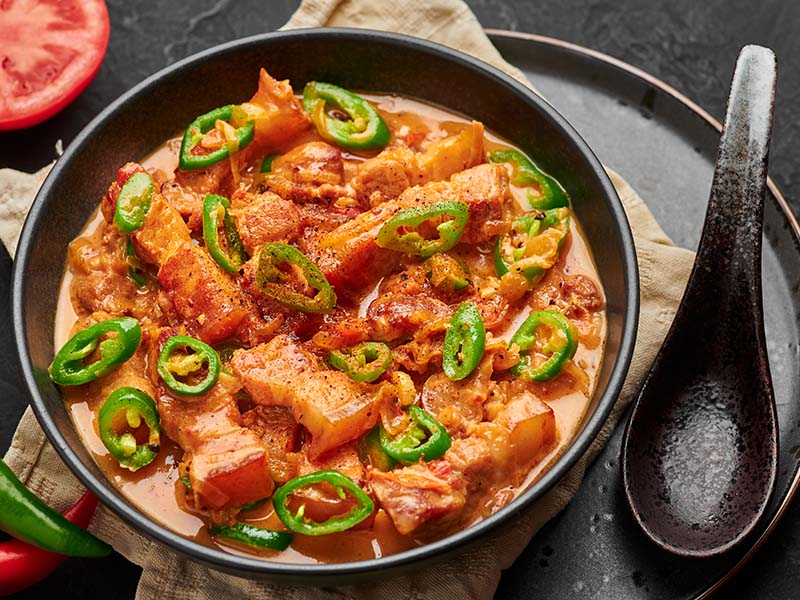 Bicol Express will satisfy you if you want to explode your taste buds with hot spicy Filipino food. The food originates from the Bicol region and is made from pork, bird's chili, and coconut milk. You should eat it with rice to reduce the spiciness.
Its name is derived from a cooking contest in Manila in the 1970s when the inventor of this food was associated with Bicol. And she took inspiration from the name of a train going from Manila to Legzpi city in the Bicol region to create the final dish's name.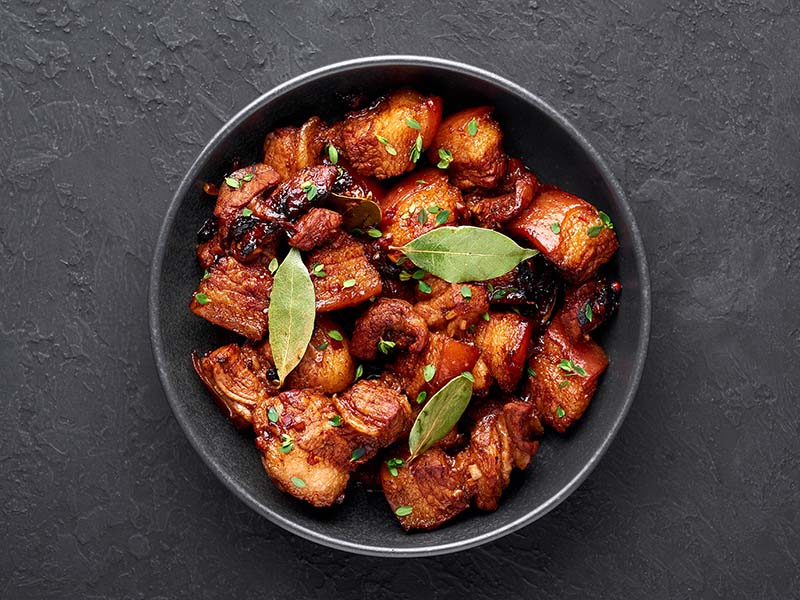 If you crave meat, Adobo is an option you should consider. The meat and veggies will take on a rich taste when marinated with various spices. Pieces of meat are tender and bathed in a thick and flavorful sauce.
Since the pre-Hispanic era, the Filipinos had made it when they simmered the meat in vinegar and salt. When the Spaniards invaded the Philippines in the 16th century, they named the food and its cooking style "adobo", which means "marinated" in Spanish.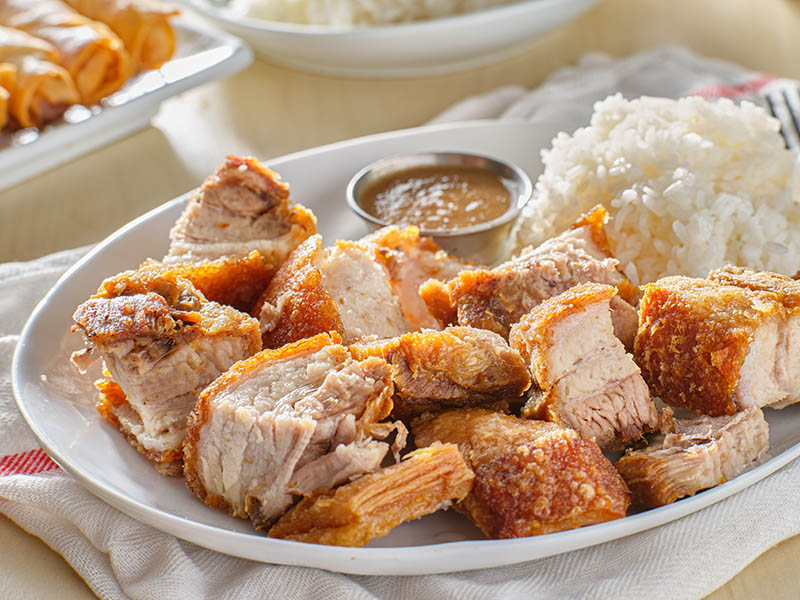 Lechon is a national food in the Philippines and has influenced the traditions and culture of the country. This excellent roasted pork is an indispensable component in festivals, holidays, and celebrations.
The name lechon comes from the Spanish word "Leche", which means "roasted piglet". As the food has become more popular, Filipinos roasted larger-sized pigs to make Lechon. There are 2 main types of lechon, Visayas Lechon and Luzon Lechon.
Luzon Lechon is flavored with salt, chili and a dipping sauce. Mashed liver, breadcrumbs, vinegar, and other spices combine to make Sarsa. Meanwhile, Cebu Lechon has a richer flavor when stuffed with herbs and spices.
Why don't you try the delicious Lechon right now?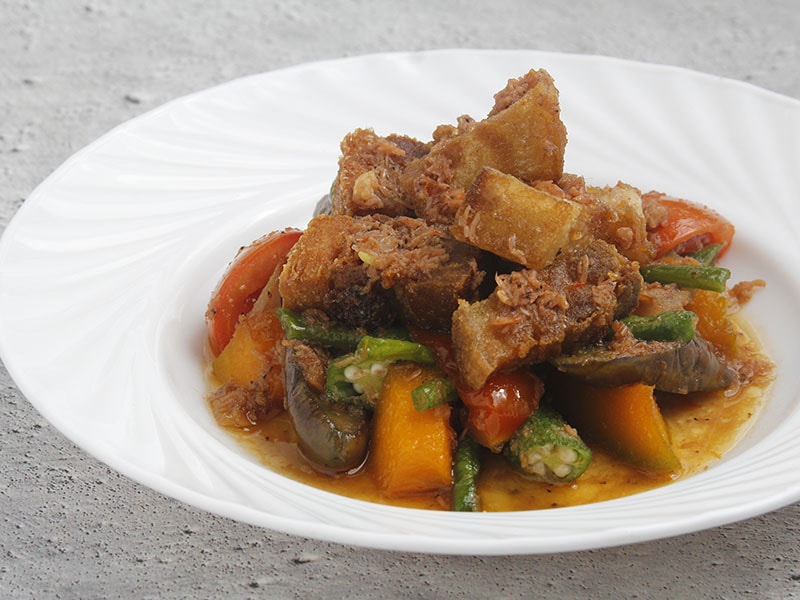 It would be remiss not to mention Binagoongan in this list. The tasty food with the appearance of pork, vegetables, and shrimp paste will bring out the indescribable flavor. In some Filipino restaurants, pork can be substituted with chicken or beef.
When enjoying it, you will be stimulated by its intense pungent taste. Its strong aroma will explode your sense of smell. Therefore, this unique food is often served with rice to neutralize the flavor.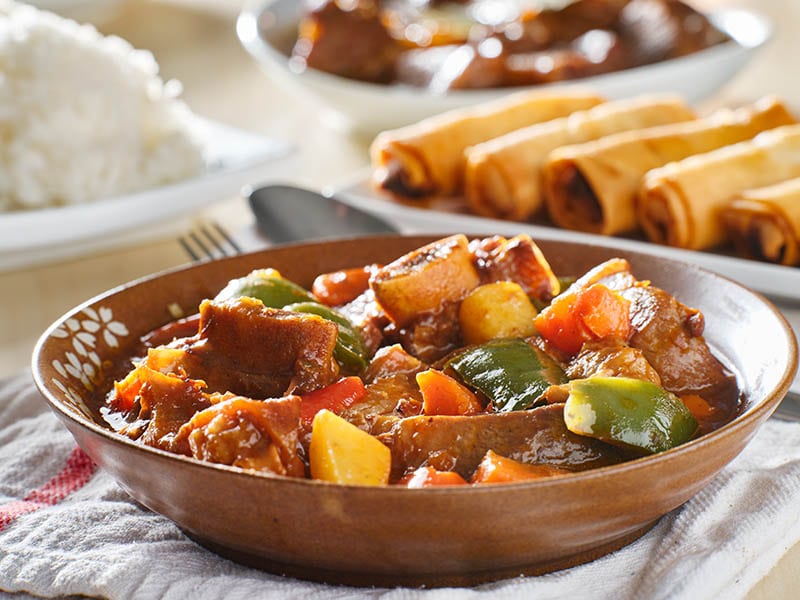 You'll love this meat stew, Kaldereta, after enjoying it. Goat or beef, when stewed, will bring great tenderness. In addition, the tomato sauce in the food makes it rich and has a characteristic mild sour taste.
Its name "Kaldereta" is taken from the Spanish word "caldera", which means "cauldron". It is another version of the meat stew of the Iberian Peninsula. It appeared in the Philippines during the Spanish occupation of the country.
Popular And Yummy Foods For Midday Of Filipino Cuisine
Your midday meal with your family will be more complete with snacks. Therefore, do not ignore the suggestions below to save before coming to the Philippines in your travel notebook.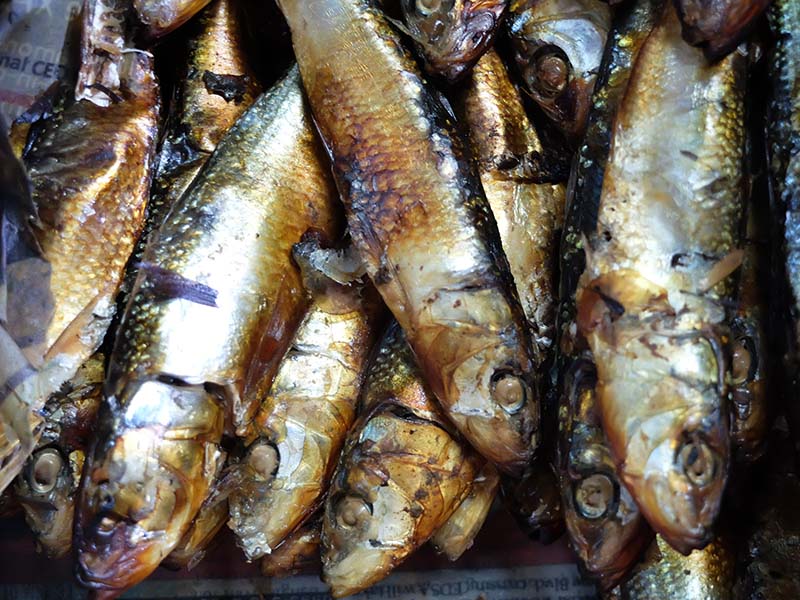 The Filipino smoked fish will bring new sensations to your mouth. Filipinos usually pickle black scad or milkfish with salt and smoke until fully cooked. It is a favorite breakfast dish in the Philippines when served with salted eggs, rice, and tomatoes.
The word "tinapa" means fish or smoked meat in Filipino languages. It is the result of an age-old seafood processing technique of the Philippines. Smoked fish can be preserved for a pretty long time.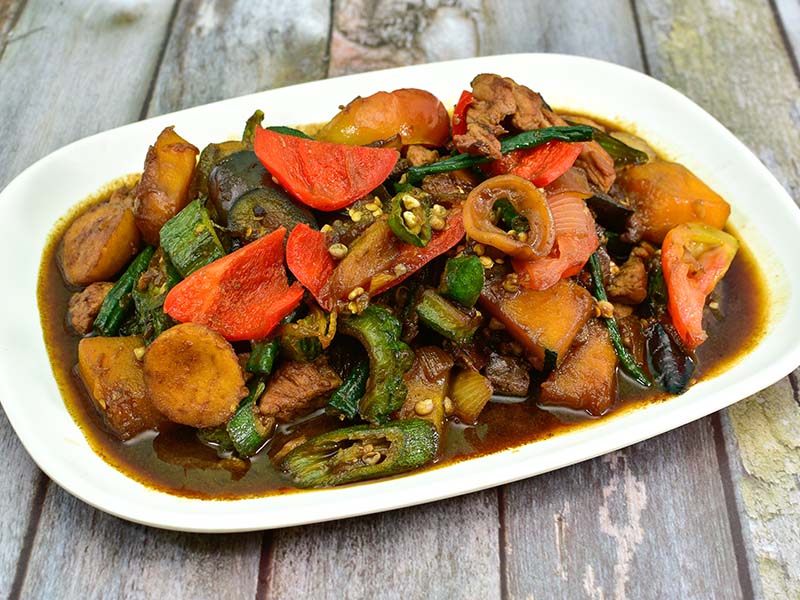 I recommend not to miss the famous Pinakbet of Filipino cuisine. You will never forget the appealing flavor of pork when stir-fried with vegetables. Thanks to the unique taste of fish sauce or shrimp sauce, the dish becomes more appetizing.
This famous recipe is the pride of Ilocos cuisine. Its name takes after the word "pinakebbet", which means "shriveled". That's because the vegetable shrivels when cooked.
The way to spice this food in the Northern and Southern regions of Ilocos is different. People in the North will use fermented fish paste or bagoong balayan to season food, while bagoong alamang and fermented shrimp paste are popular in the South.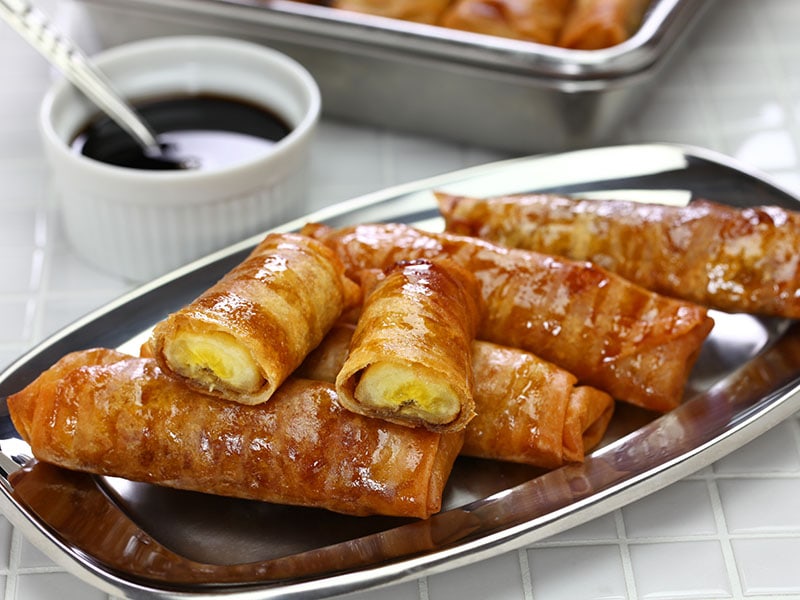 When you walk on the streets of the Philippines, you will easily encounter stalls selling Turons. It is a fabulous recipe with bananas as the main ingredient. People will deep-fry it in a lumpia wrapper and cover it with a layer of brown sugar.
You can enjoy Turon as a midday snack. It first appeared in areas near plantain fields in the Philippines and gradually became a typical dish throughout the country.
Let's give Turon a try to understand more about its taste.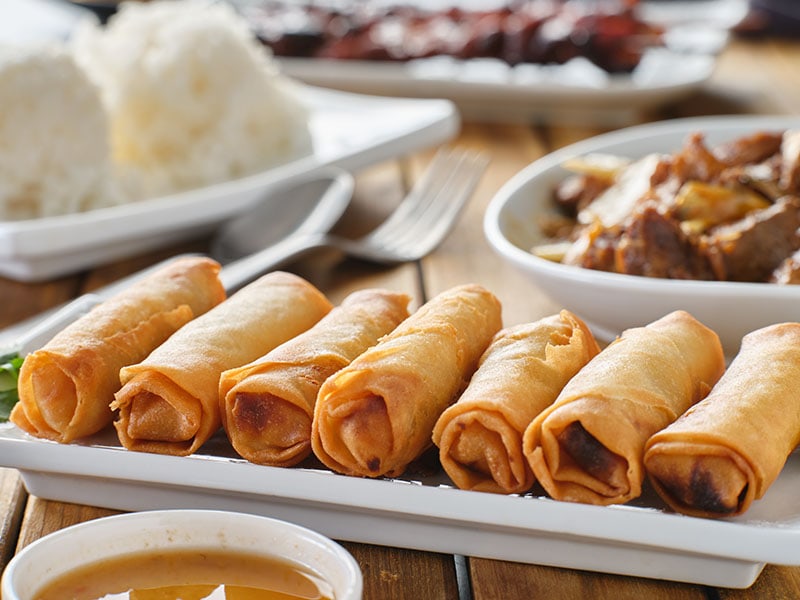 Lumpia is a Filipino version of spring rolls – an old-but-gold Asian appetizer. People will eat it as a snack or starters at parties or family meals. It is similar to other Asian versions of spring rolls, where various ingredients are rolled in rice paper.
Lumpiang Sariwa is a fresh variation of spring rolls when they are not deep-fried. Lumpiang Shanghai is another Filipino version of spring rolls where the filling contains raisins, ground pork, and various vegetables.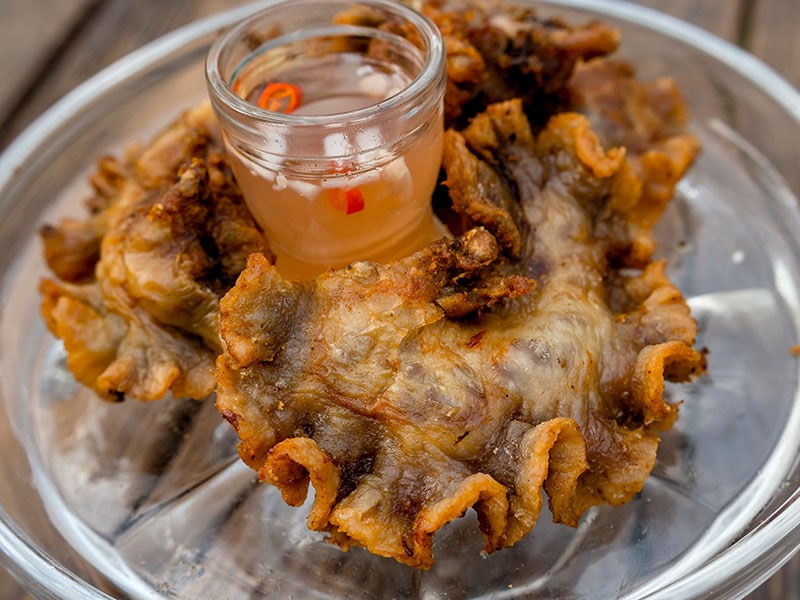 Chicharon is a recipe invented by the Spaniards, and they brought it to the Philippines when they invaded this country. In Spanish-speaking countries, people will think of deep-fried pork belly when referring to Chicharron.
In the Philippines, deep-fried pork or chicken are both called Chicharron. There are many great versions of this crunchy food in this nation. The deep-fried pork intestine is Chicharron Bikuta, and the deep-fried chicken skin is Chicharron Manok.
Travel to the Philippines to taste crispy Chicharron immediately.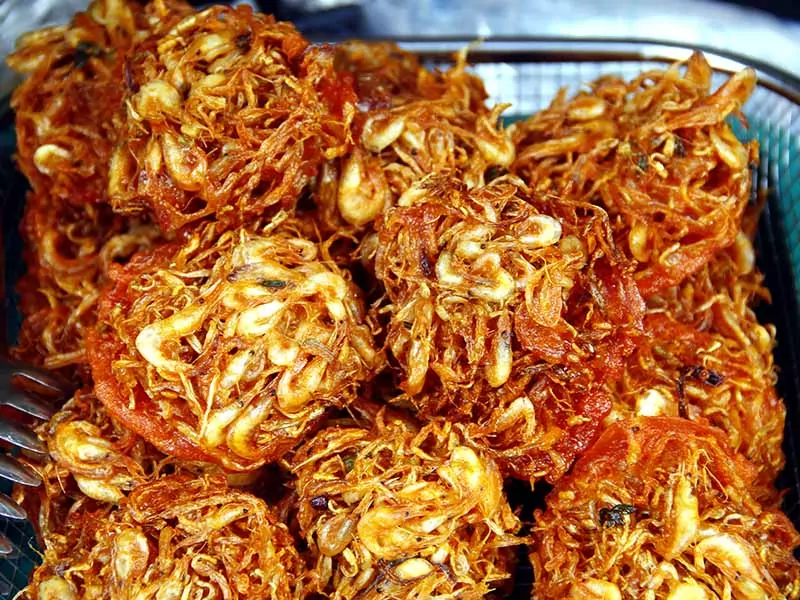 If you like a crunchy dish, Okoy is a fantastic suggestion. Small shrimp and various vegetables are bathed in glutinous rice and fried until perfectly crispy.
Okoy first appeared in Laguna province. Now, Filipinos often eat this delicious recipe as a snack to sip with a few beers. You can find Okoy all over the country, but the most famous version comes from Vigan in Ilocos Sur.
It Is Time To Discover Amazing Filipino Desserts
It is time to refresh your taste buds with these outstanding Asian desserts coming from the Philippines. I could not resist the appeal of these foods, and I am sure you won't either.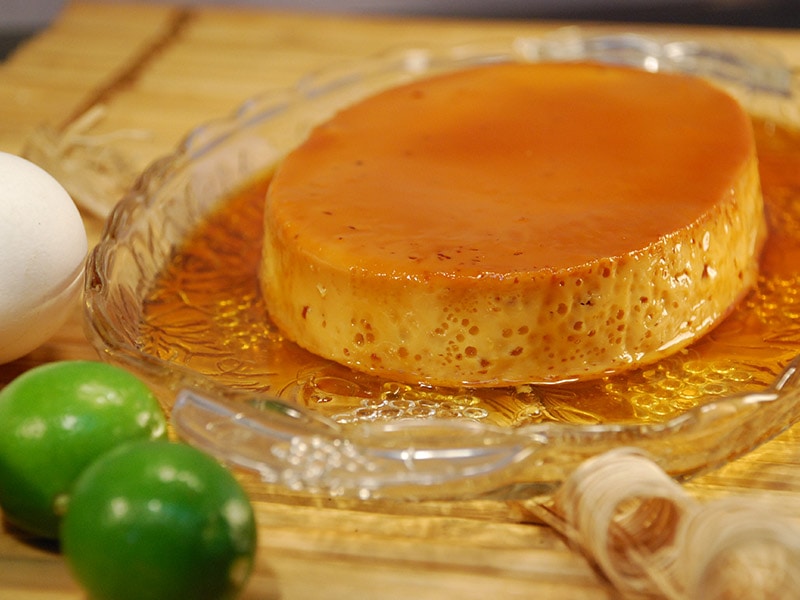 You'll find this Leche flan in any Filipino sweet list. It is a unique Filipino variation of creme caramel. Condensed milk and egg yolks create the ultimate flavor of this dessert.
This food has become an essential part of family gatherings in the Philippines. It is said to have been invented by people on the border between France and Spain. The Spaniards brought it to the Philippines during the invasion.
This incredible dessert has an oval shape when steamed in a mold called llanera. You will be impressed by its appearance.
Let's experience the Leche flan in the Philippines for the first time.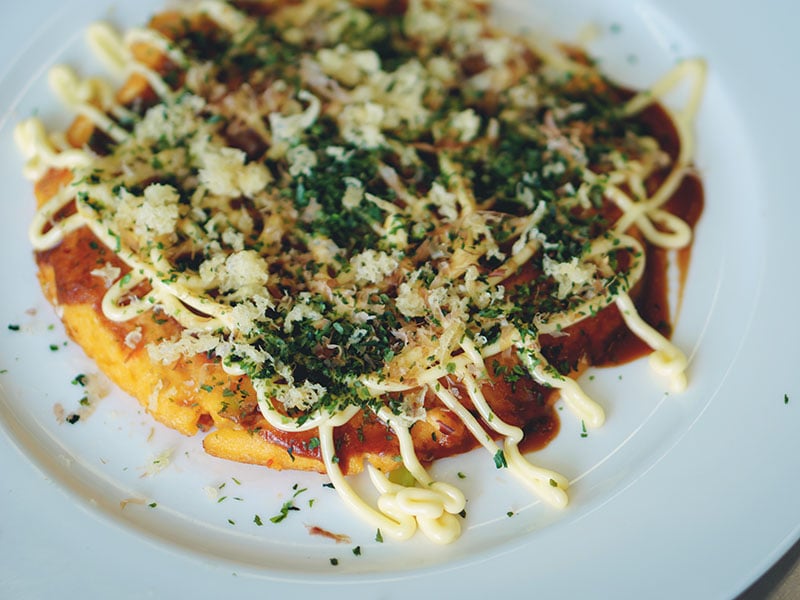 Bibingka is a dessert invented by the Philippines and Eastern Indonesia. This area of Indonesia has a culture and traditions similar to that of the Philippines.
Bibingka is a dessert invented by the Philippines and Eastern Indonesia. This area of Indonesia has a culture and traditions similar to the Philippines. It is a favorite choice at Christmas time.
This rice cake is made with glutinous rice, sugar, and coconut milk. Filipinos often enjoy it with salted duck eggs on top.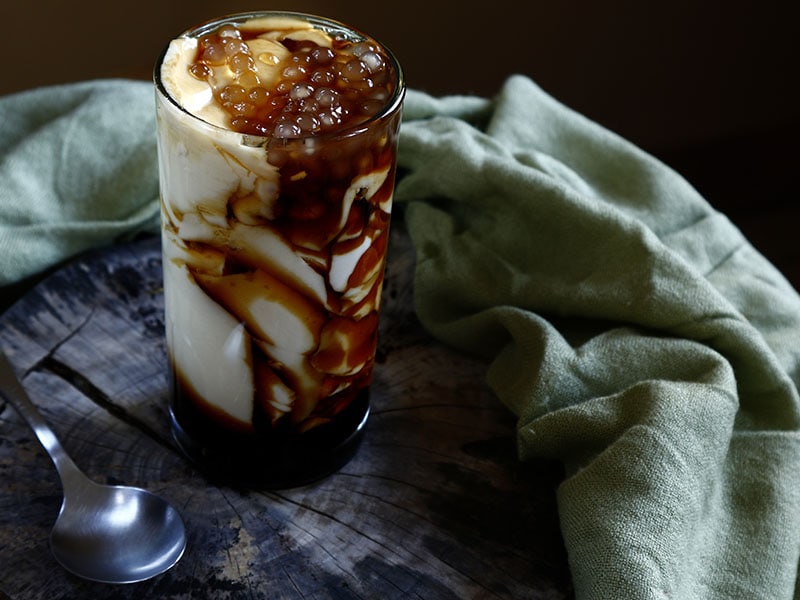 Taho is a drink loved by every child in the Philippines. But some people also consider it a snack more than a beverage.
Basically, it is a silken tofu version of Philippine cuisine. This famous tofu food throughout Asia has its origins in the Han Dynasty of China between 206 and 220 AD.
The unique feature of Taho is combined with simple syrup and sago pearls to enhance the flavor. Almost every kid in the Philippines has heard the "Tahooo" sound as the seller walks down the alleyways.
23. Kakanin – Sticky Rice Cake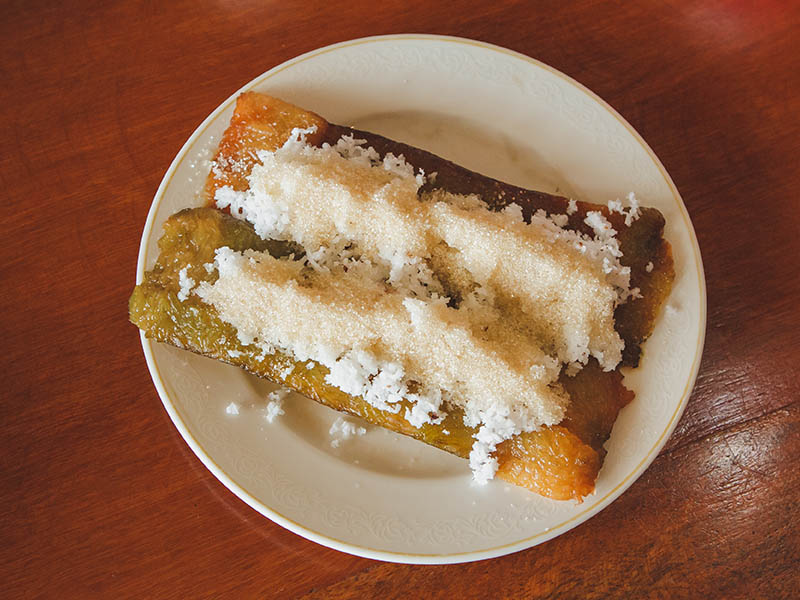 It is time to refresh your palate with sweet Kakanin. It refers to a family of dishes in Filipino cuisine. These cute little cakes often use galapon or glutinous rice paste. They come in various colors, sizes, and shapes.
Local people often associate this dessert with many festivals and special occasions in the Philippines. They believe it is a gift to the gods and a symbol of the strong bond between family and friends.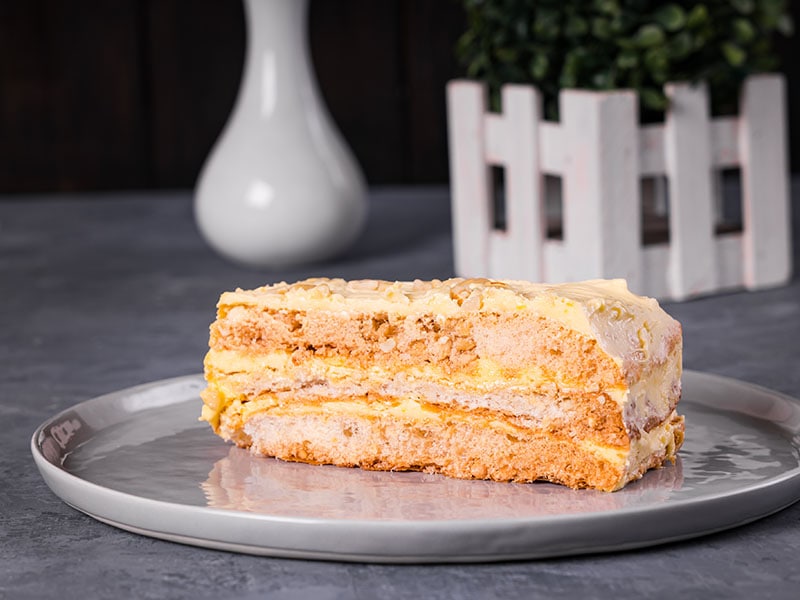 A cake recipe that many Filipinos love is Sans Rival. The cake is made with three layers of cashew meringue and buttercream. After taking it out of the refrigerator, it is often enjoyed to give it an appealing crispy texture.
It is considered another version of French dacquoise where the French use cashews instead of almonds and hazelnuts. The Filipinos came to France and brought back this wonderful recipe in the late 19th and early 20th centuries.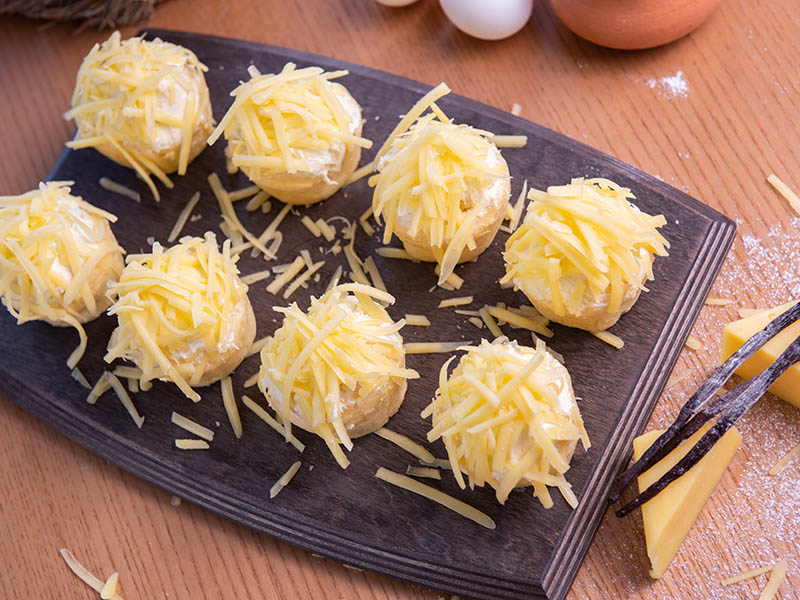 Ensaymada is an indispensable dessert during Christmas in the Philippines. Filipinos often give a gift box with an Ensaymada on this occasion. This traditional food originates from the Mallorca of Spain.
Its name is derived from the word "saim" which means "pork larb " because the Spanish version of Ensaymada is prepared with larb. However, the Filipinos have created this food in their way by combining butter, cream, and cheese.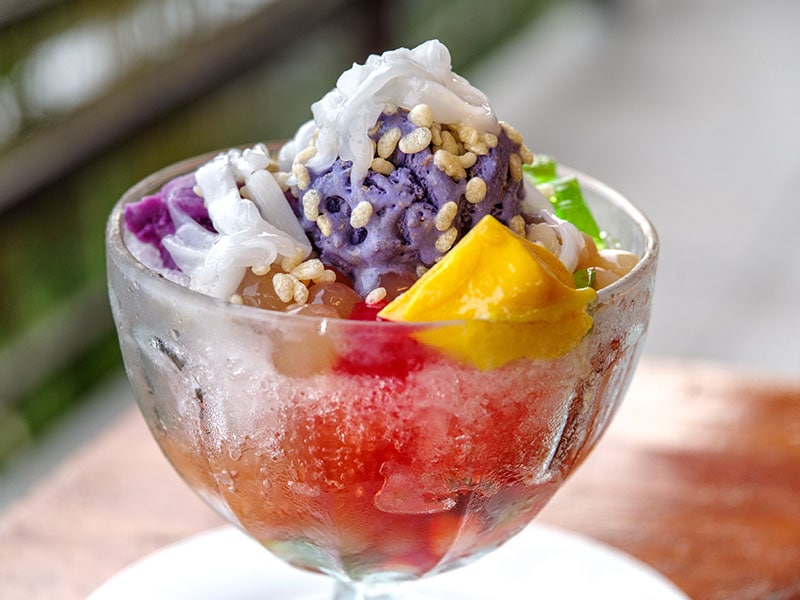 Halo-Halo is a Filipino dessert known all over the world. The origins of the beautiful recipe come from the famous Kakigori dessert of Japanese cuisine. It is made from shaved ice with sweet beans. A little condensed milk will make it more appealing.
You can see this food's different color layers as it is served with a tall parfait glass. In particular, this food does not have a fixed ingredient recipe. Each restaurant will have different variations.
Learn some fantastic things about Halo-Halo.
Alternative Options You Can Try When Coming To The Philippines
There are many other choices that you can refer to add to your list of Filipino recipes for your upcoming trip. They will help satisfy your hunger after a long journey to discover this country.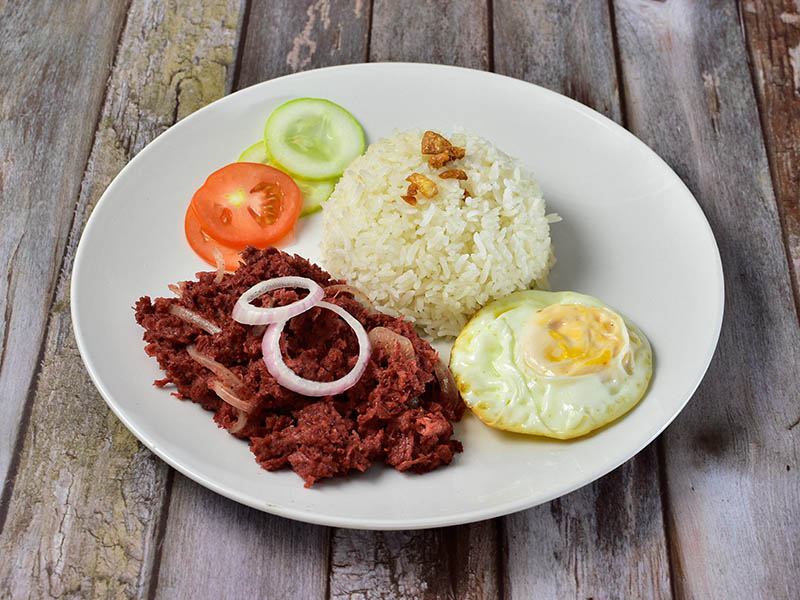 Filipino breakfast usually starts with Silog. It is a mixture of garlic, fried rice, meat, and fried egg. In some cases, Filipinos can eat it for lunch or dinner. It comes in different versions depending on the type of meat used.
Variants of Silog that you may know, such as Cornsilog (corned beef) and Hotsilog (hot dog). However, the three most widely known are Longsilog (longganisa), Tocilog (tocino), and Tapsilog. This excellent food was invented in the 1980s in the Philippines.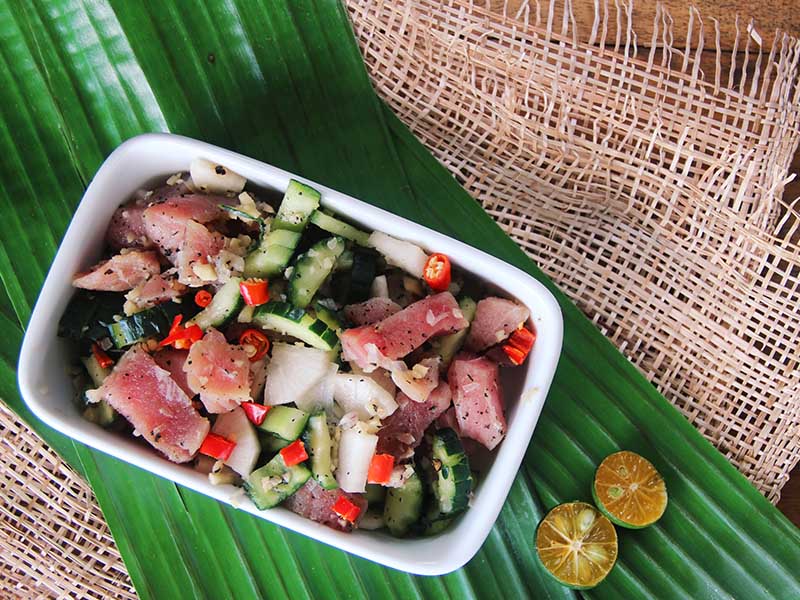 You will feel the natural flavor of fish and seafood when enjoying Kinilaw. It is a special recipe with raw fish treated with vinegar or orange juice. Besides, you will feel the characteristic flavor of onions, ginger, chili, and other spices.
This food has a pretty long history in the Philippines. An archeological site in Butuan that existed from the 10th century AD has revealed remains of fish bones and tabon-tabon fruits. It suggests that this food may have existed since that time.
This guide shows exactly how Filipino people eat Kinilaw.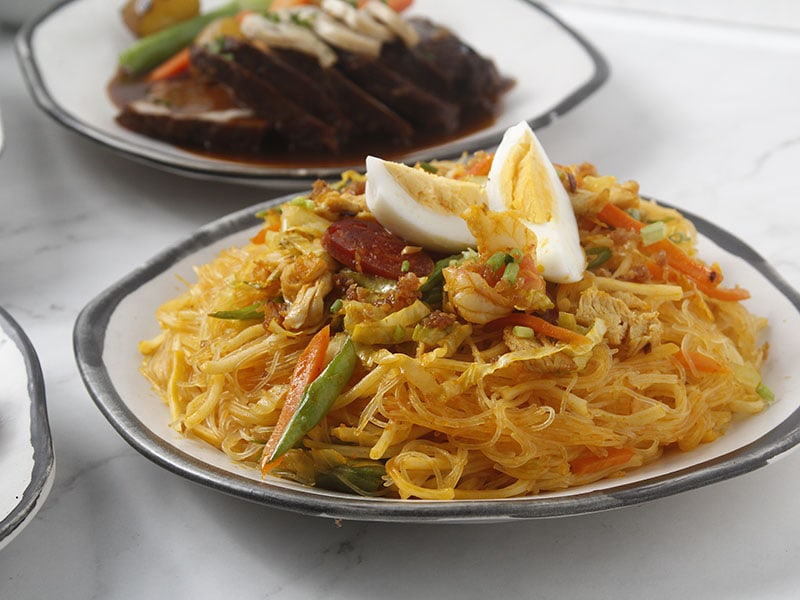 Noodles are a typical food in the Philippines. Pancit is one of the famous noodle dishes of Filipino cuisine. It was influenced by Chinese cuisine when it originated in Chinatown in Manila in the 16th century.
These noodles with vegetables, meat, and seafood are crucial for special occasions, especially birthdays. It's because, according to the Chinese concept, noodles symbolize health and long life.
In the Philippines, there are various versions of Pancit. However, the two primary varieties are dry Pancit and soupy versions.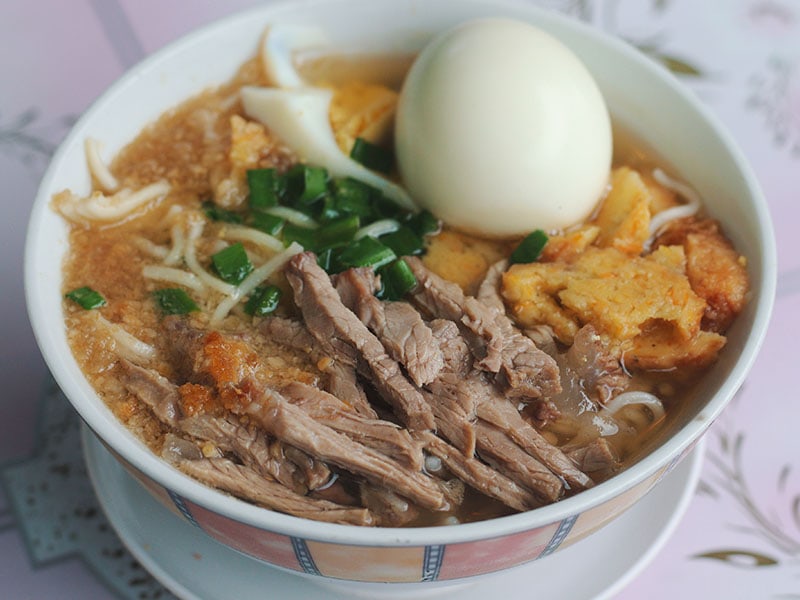 Batchoy is a perfect recipe to satisfy your hunger. This egg noodle has broth from pork, beef, and shrimp paste. Aside from those, there are pork slices, innards, liver, and chicharron bits as toppings.
This hearty dish originates from La Paz of Iloilo city, hence the name La Paz Batchoy. You may come across another version called Batchoy Tagalog with misua noodles, chili leaves, pork, and ginger broth.
Let's Try All Of Them
It is great to enjoy all the foods on this list, isn't it? I firmly believe that you will never forget their taste after eating. The dishes appearing in this article are the quintessence of Filipino cuisine.
You can list other famous Filipino dishes in the comments section for more people to know. If you find the article valuable, do not forget to like and share it right now. Thanks for your time!