Not everyone wants to learn about Japanese tofu recipes since they think that tofu is such a boring ingredient. They look unappetizing, and they taste bland. Also, there are many other tempting options for Japanese food out there.
My friend, you have underestimated tofu in Japanese cuisine. In Japan, tofu has a special place in everybody's heart. The Japanese have tofu for appetizers, main dishes, side dishes, and desserts.
In this post, I will show you a whole menu of tofu and even some types of tofu that you have never heard of. So tell me, are you ready to set sail into this ocean of knowledge?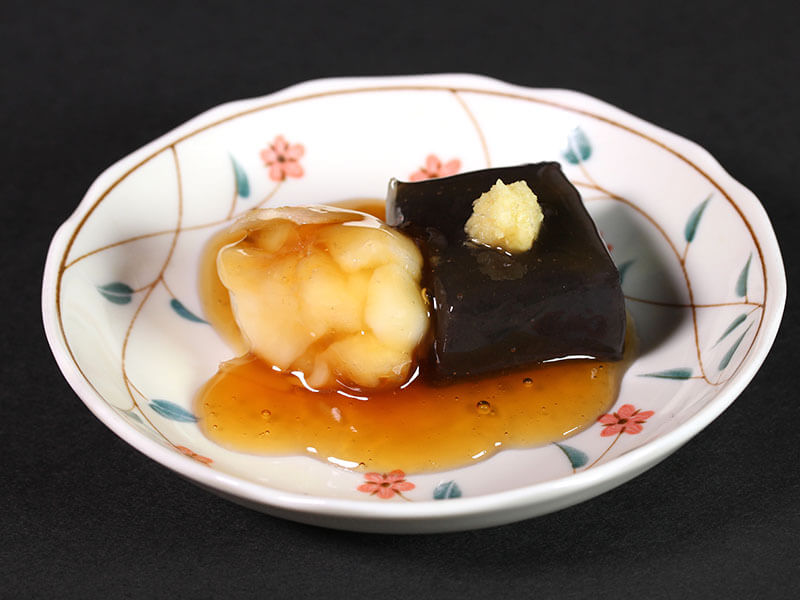 These Japanese Tofu Recipes Will Add More Minerals To Your Meal
When you talk about tofu, people often refer to a healthy source of protein. The process of making tofu starts with bean milk's coagulation and forming curds. Then, these solid curds are pressed into firm pieces. You can use tofu to make any dish, from sweet to salty ones.
These 18 Japanese tofu recipes will give you a better view of tofu in Japanese cuisine. No more further ado, let's start with the first recipe!
Total time: 25 minutes.
One of the best things about tofu is that you can directly digest it since it's already cooked when you buy it. You just need to quickly reheat your tofu for a few minutes. Yudofu is the epitome of this fact.
Yudofu is one of the familiar afternoon snacks of the Japanese. It is simple and nourishing. You need to boil your tofu in water for 5 minutes, and the meal is almost ready.
In that boiling water, you need to add Kombu to flavor the tofu. Kombu is a type of dried kelp that is regularly used to make Japanese broth. After taking the tofu out of the pot, you should pour the sauce onto it.
Since Yudofu has a mild taste of tofu and Kombu, you can pair it with everything. Ponzu sauce will give you a citrus flavor; soy sauce will add more saltiness. Or you can just eat the Yudofu without other additives.
Ponzu sauce is a common Japanese dip that can be easily made at home. It contains three main ingredients: soy sauce, citrus juice (you can use orange, grapefruit, or lemon), and lemon zest.
Here's a visual instruction to ease your struggles with cooking Yudofu.
Total time: 35 minutes.
Inari sushi is a typical type of tofu sushi in Japan. The inner part consists of vinegared rice. Sometimes, you can see other vegetables and mushrooms with the rice. Outside is a thin layer of seasoned deep-fried tofu (Agedashi tofu).
Inari is the actual name of a Japanese god that is responsible for foxes, rice, fertility, agriculture, and industry. The dish was born due to the fact that Inari God loves fried tofu. Therefore, Inari sushi has other names like Kitsune sushi or Konkon sushi (both mean fox).
You can see this food in a Bento box or other type of packed meal. Most of the flavors in this recipe come from its tofu pocket. People often spice up the tofu with seasonings like Miso sauce or soy sauce.
Inari sushi's flavor is the combination of vinegared rice's light sourness and tofu's savoriness. This dish is simple and flavorful, and you can have Inari sushi whenever you want.
You can have Inari sushi for a Japanese morning meal with Miso soup or as a snack for your afternoon picnic. Additionally, the Japanese often make Inari sushi during the Inari festival to offer to their god and ancestors.
Total time: 15 minutes.
There are more than 100 formulas of Zouni (or Ozoni) in Japan. This soup is a crucial dish in the New Year celebration. Every prefecture in Japan has its own recipes due to its natural specialties and culture.
"Zouni" in Japanese means "mixed simmered soup". The dish is a mixture of many ingredients without any specific recipe. Maybe the main three components are Mochi (rice cake), vegetables, and any type of protein source like chicken, beef, etc.
In this recipe, tofu often appears to replace the meat. Some people prefer tofu in their Zouni since it makes the dish easier to digest, and it is more suitable for a large number of vegetarians popular in Japan.
Total time: 25 minutes.
You have seen this "Agedashi" in the previous recipe. Its literal meaning is "deep-fried tofu". The dish is simply made by frying tofu (people can use the air fryer to make this dish to lower their fat intake) and submerging it in sauce like Ponzu or Tsuyu broth.
Tsuyu, or Mentsuyu, is the soup base for making noodle broth. People also use this special flavoring to make the sauce of the same name, like in the case of Agedashi tofu.
Since people don't season Agedashi with the same process as Inari Sushi, the flavor depends on how you make the dressing liquid. Just remember that white tofu always has its natural mild sweetness from soybean.
After deep-frying, the tofu has a brown and chewy coating outside, but its inner part is still very soft. You should add some chopped scallions and onions to enhance the dish's aroma.
Have you tried to use your air fryer to make Agedashi tofu?
Total time: 45-50 minutes.
Tofu Dengaku is one of the dishes in the group of Miso Dengaku. In this culinary group, the Japanese use Miso (fermented soybean paste) to glaze with other ingredients like eggplant, fish, tofu, etc. However, Dengaku, meaning a Miso-glazed dish, doesn't only contain Miso.
The Dengaku is a mixture of red Miso (soybean fermented with barley) and white Miso (soybean fermented with rice) with soy sauce, and Mirin (Japanese sweet cooking alcohol).
Additional ingredients are Sake (Japanese rice alcohol), Dasho (Japanese seaweed broth), sugar, and grated ginger. Before glazing, the tofu can be prepared in multiple ways. You can boil or fry it.
The combination of condiments forms a very complex taste for your tofu. This is a very typical Japanese starter. You can have tofu Dengaku as a side dish for your rice dinner or as a quick and nutritious snack.
Total time: 45 minutes.
Teriyaki Tofu is one of the greatest side dish recipes in Japanese cooking. While Agedashi Tofu gives you the crunchiness and tofu Dengaku provides you with more flavors, Teriyaki tofu is the combination of both of these dishes.
Teriyaki tofu needs you to pan-fry the tofu until it starts to develop a golden and crispy-looking texture. You then dress these pieces of tofu with Teriyaki sauce. The fried tofu forms a thick coating that can protect it from being soaked and turning chewy.
In Japanese food culture, you can see Teriyaki as a sauce or a cooking method. Teriyaki sauce contains Mirin, Sake, soy sauce, and sugar. But "Teriyaki" as a method means marinating the ingredients with the sauce, then grilling, broiling, or stir-frying them.
You can have this Teriyaki tofu dish as a snack or eat it with your rice. With the crunchy texture outside and creamy inside, this Teriyaki tofu can be part of your rice dinner.
Total time: 1 hour.
If you are a vegan, then Kenchinjiru (or Kenchin) is what you want to add to your list of made-in-Japan vegetarian recipes. This dish contains vegetables, mushrooms, and tofu. The soup is made of Kombu stock, and all the condiments are sesame oil and soy sauce.
Tofu plays a very crucial role in the soup's flavor. The sweetness in the broth is not only from the vegetables and Kombu but also from the smashed tofu. In fact, this element alters the whole dish's taste, and without mashed tofu, you can't call your vegetable soup Kenchijiru.
The origin of Kenchinjiru is from the Kenchiji temple. A monk from this temple was making his vegetable soup, but he accidentally dropped his tofu down, and it was mashed. But he still insisted on cooking with that tofu and realized that the soup tasted so much sweeter.
Kenchinjiru is also a Japanese comfort soup during cozy days. If you have diabetic problems or liver diseases, this is the soup for you. The amount of fiber in the Kenchinjiru is also very good for your colon and intestinal system.
Total time: About 25 minutes.
You have probably heard about Mapo Tofu from Sichuan cuisine in China. Apparently, this dish is pretty inspirational, and it has an impact on the Asian food culture. The Japanese version of it is Mado Tofu, and with some adjustments, you surely can't resist having more of it.
The best change the Japanese have made with Mado Tofu is how they lower the spiciness in the dish. Sichuan foods are famously known for their intense heat that makes people cry during their meals. But Mado Tofu is easier to enjoy, and even children love this dish.
The reason why Mado Tofu has less spiciness is the replacement of pepper in the dish. They use fermented soybeans for this recipe to give it more umami. This specific condiment can be found with the name Doubanjiang in your local supermarket.
With the heavy salty taste, you might want to eat it traditionally: eat it with rice. Apparently, Mado Tofu is a typical part of Japanese rice dishes. To increase the enjoyment, the addition of ginger and garlic imparts a much better smell and taste to it.
Total time: 2 hours and 25 minutes (including 30 minutes of resting the dough)
There are plenty of types of Oyaki. The way you distinguish them is by their stuffings. They can be filled with vegetables, bean paste, or meat. Tofu regularly appears as a texture supplement or replaces the protein for the vegan version of the Oyaki's filling.
Oyaki is similar to Chinese buns. However, the Japanese use buckwheat flour or regular cake flour (wheat flour) to make the dough instead of baking with a mixture of flour and yeast. The filling also consists of a lot of Japanese condiments like Mirin or soy sauce.
The Kare Oyaki is the buns with the curry filling. This curry is dryer than regular Japanese curry (Kare Raisu) and has tofu paste to blend all the ingredients together.
The Japanese often have Oyaki as a snack or a quick meal. The variety of fillings allows you to be creative with this dish. You can make Oyaki with red beans if you have a soft spot for sweeties.
Here is another Oyaki recipe with different fillings so you can diversify your meal!
Total time: 25 minutes.
This specialty of bitter melon stir-fried with tofu is, in fact, the representative dish of Okinawa. After World War II, the US Navy established their bases on this island prefecture, an event that affected the local folks' culture a lot.
Being heavily influenced by the US and separated from the mainland has formed Okinawa cuisine differently from the overall Japanese tradition.
SPAM is a brand of canned pork from the US, and it came with the US Navy to Okinawa. There isn't much SPAM in Japanese foods, but the Okinawans use this ingredient a lot in their daily meals, such as in making Goya Chanpuru.
In this dish, tofu helps neutralize the saltiness from SPAM pork and bitterness from the bitter melon (goya). Other ingredients include egg, bonito flakes (smoked and fermented tuna), and condiments like soy sauce and Sake.
To serve as a complete meal, you can make steamed rice and vegetable soup (or the Kenchinjiru) to go along with this dish. The combination of a bowl of soup, steamed rice, and a salty dish is a typical meal of the East Asian population.
Total time: 25 minutes.
Shira-ae is a highlight of traditional Japanese cuisine and Buddhist cuisine. Therefore, if you are a vegan, this is the right recipe for you.
The "ae" is the head of the word "aeru", which indicates the "dressing". "Shira" means "white" (which is "shiroi" in Japanese), and in this recipe, it refers to mashed tofu.
To make the creamy mashed tofu, you will need to buy the Momen tofu (firm tofu) and mash it into paste form. The vegetables that this recipe needs are carrot, hijiki (a specialty vegetable from East Asia), konjac, etc.
But there are many versions of Shira-Ae. One of them only includes spinach with the tofu paste. You can customize the recipe to the one that you prefer.
The delightful sweetness from this dish shows you why it is one of the best Japanese salad dishes. Maybe salad is not the first thing that comes to your mind when you think about Japanese food. But if you have a chance, I suggest you take this simple healthy dish.
Total time: 1 hour (including 15 minutes for marinating tofu).
You probably still remember how isolated Okinawa is and how the Okinawans love their SPAM. Well, another example of this love is how they add SPAM in the traditional Onigiri.
Onigiri is the Japanese rice ball that people still occasionally see on television or in the aisles of any convenience store. SPAM Musubi is a ball of sushi rice that has a piece of SPAM on its back, and they are tied with each other by a strip of nori (dried seaweed).
But not everyone can eat SPAM, so people invented Tofu Musubi. They replace SPAM with a piece of marinated tofu. The marinade is made of rice vinegar, brown sugar, and soy sauce. People also add minced ginger and minced garlic to enrich the aroma.
Musubi and Onigiri are the most beloved Japanese munchies. You can easily make these from scratches around your kitchen, and I am sure that you will enjoy them.
Total time: 30 minutes.
Tofu Pizza is a Japanese delicacy for people with gluten-sensitive disorders or Celiac disease. Instead of using flour dough like regular pizza, this alternative Japanese recipe has a piece of pan-fried tofu to be the replacement.
For being a tough dough, you will need to buy Momen tofu (firm tofu). Since the dough is just a slice of tofu, the Tofu Pizza is smaller than a regular pizza in size. After pan-frying that slice of tofu until the surface almost turns golden, you add regular pizza ingredients on top.
For the cheese topping, you can use Mozzarella like the Japanese. You can also grate Cheddar and some Parmesan powder on top if you want to. This dish has fewer carbs compared with ordinary pizza since the dough is replaced with tofu.
Total time: 15 minutes.
If your weakness is desserts like pudding or flan, this recipe is what you ever desire. It is healthy, easy to make, and extremely delicious.
What you need to make this dish are Kinugoshi tofu (soft tofu), gelatin powder, water, sugar, and milk. You can use any type of milk as well; no matter if your choice is nut milk or cow milk, it's all fine.
You can flavor this dish with anything you want. Just put the flavoring additives (like chocolate or strawberries) that you want in the blender with the mix of ingredients when you blend it.
The texture of this dish is exactly like ordinary eggs and milk puddings. The charming sweetness and exceptionally smooth texture of tofu pudding make the dessert better than regular puddings.
It will only take you 15 minutes to do all the work for making tofu pudding. This Japanese confection recipe is what you want after dinner with your family. I highly recommend you try this recipe at least once in your life.
Do you want to know a Japanese tofu dessert recipe? Here is what you need!
Total time: 40 minutes.
After World War II, many Japanese soldiers came back from China and brought the recipe for making Jiaozi (Chinese dumpling). After years of changing, Gyoza nowadays extremely differs from its Chinese origin.
Gyoza is one of the signature dishes of Japanese cuisine. You can also call it the "Japanese dumpling". To make Gyoza, you have to pan-fry the dumplings and then boil them with a little amount of water to get the right Gyoza chewy coating texture.
The taste of Gyoza is usually garlicky and salty with meat and vegetable fillings. But the vegetarians also want to enjoy Gyoza. Therefore, they come up with the Tofu Gyoza with a filling that contains cabbage, tofu, mushrooms, and some other condiments.
This healthy vegan recipe tastes exactly like the regular Gyoza. You can have the tofu-based version as an appetizer or a snack. People can also buy vegan Gyoza that has the same ingredients in the supermarket, but it is better to make your food at home if you have time.
Total time: 25 minutes.
Have you ever wondered how vegetarians eat hamburgers? Fast food is not always a good choice when things come to the vegan diet. But there're vegan burger recipes, and one of them is from Japan. Allow me to introduce you to Ganmodoki – the Japanese tofu patty.
This patty is made of blended mushrooms, vegetables (carrot, burdock, lotus root, etc.), tofu, and some other condiments for flavors.
People can deep-fry Ganmodoki and eat it like fritters or dress it with Teriyaki sauce and savor it with buns like a vegan hamburger. It is a reinvigorating recipe in Japanese style that you can apply to reduce fat intake from your meals.
Total time: 15 minutes.
Overall, tofu is bean curds. It means not only soybeans can be the ingredients for making tofu. In Japanese food culture, there are other types of tofu like Goma Dofu (sesame tofu).
There are two types of sesame: black sesame and white sesame. Therefore, there are two types of Goma Dofu as well, depending on the sesame type. Black sesame has a stronger flavor than white sesame due to its antioxidant content.
Originally, Goma Dofu was born in the Wakayama prefecture of Japan. It is a part of the Shojin Ryori food culture (the vegan food culture in Japan).
To make the traditional Goma, you need Dashi (a broth with Miso base), sesame seeds, and Kudzu starch (a specialty from East and South East Asia). But Kudzu starch is pretty costly, so you can use potato starch instead.
The texture of Goma Dofu is slightly different from the regular white tofu from soybeans. Actually, its texture resembles that of the pudding.
If you like sweet Goma Dofu, you should add the sweet Miso (white Miso) onto your tofu. Some ice cubes can enhance its flavor even more. In case you prefer the savory version, you can have soy sauce or red Miso with your Goma Dofu.
You can learn more about how to make Goma tofu here!
Total time: 35 minutes (plus 2 hours of chilling).
You can add Tamago tofu to your Japanese egg foods list since this dish is made of actual eggs. People consider this as a type of tofu due to its jelly texture. It was born in Japan during the Edo period and then spread to other nations like China and Korea.
Traditionally, Tamago tofu was made of Dashi broth and eggs. After simmering in a pot for a certain amount of time, the eggs start to form curds, and the liquid starts to coagulate itself. In a way, Tamago tofu is like Chawanmushi (Japanese egg custard).
Tamago tofu is an ingredient for savory dishes. You can add it to your vegetable soup instead of regular white tofu. You can also enjoy it with soy sauce. Compared with white tofu, Tamago tofu is a lot more nutritious. But if you are a vegan, this tofu is not for you.
It's Time To Make A Tofu Dinner
That is a long journey of learning more about tofu. In Japanese cuisine, tofu is a very important ingredient. The Japanese have tofu in their main course, sweet dessert, and even for a quick snack. And today, you have learned part of that tofu universe.
After this post, you have learned 16 Japanese soybean-based tofu recipes with 2 other types of nut-derived tofu that are 100% made-in-Japan. I hope that after this post, you will add more tofu to your daily meal. After all, this is a very healthy source of protein.
And that's it for today. If you like this post, you should share it with your friends and family. And don't forget to express your thoughts to me in the comment section down below. I can't wait to read your comments. Until next time, see you soon!