It may be hard to look for suitable Cremini mushroom substitutes. But you don't need to worry, there will always be something to replace them. Therefore, in this article, I will talk about the most popular alternatives for Cremini mushrooms.
Scroll down to read about these substitutes. Probably, you don't hope for good results, but I'm sure you will be surprised because they taste just as amazing and delicious.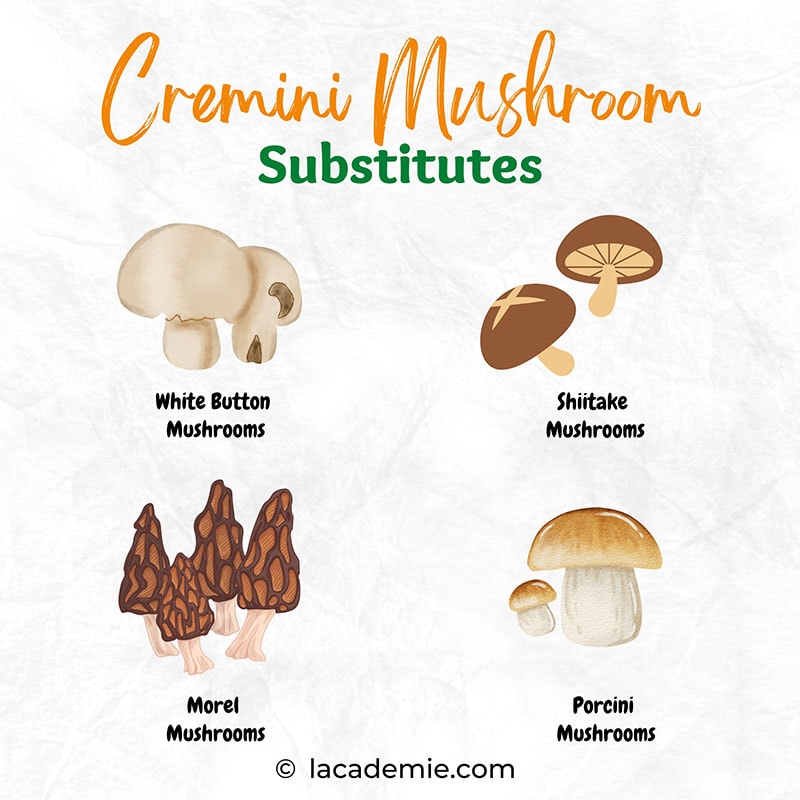 An Overview About Cremini Mushrooms
Cremini mushrooms are one of the most popular foods! They are a great food to add flavor and texture to your dishes. Here's a bit more about cremini mushrooms.
Characteristics
Cremini mushrooms are Agaricus bisporus mushrooms, which is actually the same kind of edible mushroom as white mushrooms and portobellos. They have a white cap, dark brown stalk and are small to medium in size. They have a meaty texture and an earthy flavor.
Health Benefits
Cremini mushrooms are rich in several nutrients and are believed to contain many minerals. They provide carbohydrates and protein. But they are extremely low in fat, calories, calcium, and iron, along with even smaller amounts of vitamins. (1)
Eating more Cremini helps boost the immune system, prevent cancer, control blood pressure, and reduce salt intake.
Differences Between Cremini Mushrooms And Normal Mushrooms
First, mushrooms' taste varies based on their varieties. And Cremini mushrooms are stronger in taste than normal mushrooms. They have a stronger sweet 'umami'.
Second, Cremini mushrooms are smaller than regular Button mushrooms. They are immature Button mushrooms that have not yet opened up to form their characteristic white cap and dark brown stalk.
Excellent Cremini Mushroom Alternatives You Cannot Ignore
Cremini mushrooms are a great ingredient in a variety of recipes. However, for some reason, not everybody can use them in meals.
Therefore, in this section, I will give you the best substitutes for Cremini mushrooms. Do not hesitate, read to discover what they are and pick the best alternative ingredient.
Using Other Mushrooms Instead Of Cremini Mushrooms
Cremini Mushroom Substitutes
Origin
Characteristics
Best Use For
White Button Mushrooms
North America and Europe
Flavor: delicate mild

Texture: fine
Salads, dips, barbecues, stir-fries, or pasta dishes.
Shiitake Mushrooms
East Asia

Flavor: strong, earthy

Texture: soft, spongy


Stews, stir-fries, pasta, risotto, barbecues, or thicken sauces.
Morel Mushrooms
in the Northern hemisphere.

Flavor: earthy, nutty,

Texture: meaty

Stir-fries, stews, and roasts.
Chestnut Mushrooms
Growing wild since ancient times

Flavor: nutty

Texture: meaty

Roasting, grilling, sauces, soups
Portobello Mushrooms
Italy

Flavor: solid and savory

Texture: fleshy

Barbecues, roasting, baking, sauces, and pasta.
Porcini Mushrooms
Europe and North America

Flavor: nutty and buttery, earthy taste

Texture: meaty

Soups, stews, stir-fries, roasts, or as a side
Oyster Mushrooms/ King Oyster Mushrooms
Germany

Flavor: earthy, mild, nutty

Texture: slightly chewy

Salads, soups, meat, or eaten as a standalone dish
Enoki Mushrooms
Eastern Asia and North America

Flavor: mild, earthy, slightly sweet

Texture: crunchy

Stir-fries or a side dish
Maitake Mushrooms
Japan

Flavor: deep earthy, woodsy, spicy.

Texture: delicate and feathery

Pizza, ramen, stir-fry
Shimeji Mushrooms
East Asia

Flavor: meaty, savory

Texture: chewy, crunchy 

Soba, stir-fries, hot pots
It would be great if you could use another type of mushroom to replace Cremini. And I think you should exact use and consult my upcoming list of the best alternatives out there to find a similar size and flavor.
There are so many types of mushrooms, and I don't know which to choose? Don't worry, the table below will help you summarize all the mushrooms that can be substituted for Cremini.
1. White Button Mushrooms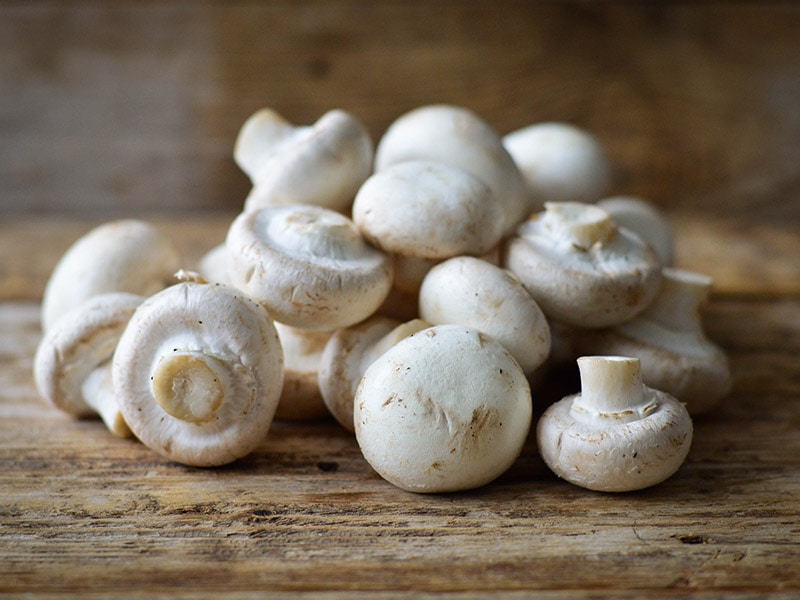 White Button mushrooms are also known by other names such as Button mushrooms, Champignon mushrooms, Common mushrooms, etc.
White Button mushrooms are popular mushrooms, so you can easily find them in any local market. They have either an eye-catchy bright white or off-white color, and what makes them special is their delicate mild flavor and very fine texture.
If you are not sure about consuming mushroom raw, this type allows you to do that. Plus, it is said that White Button mushroom is the best Cremini mushroom substitute. You can see the similarity that makes them a good substitute for each other.
White Button mushrooms are just a stage younger in the development of Cremini mushrooms, so they seem to be similar in taste, size, and shape. However, White mushrooms won't have quite the same developed savory flavor as the Cremini.
If you want to use Cremini mushrooms but can't find them, you can replace them with White Button ones. They are perfect to substitute Cremini with a 1:1 ratio in salads, dips, barbecues, stir-fries, or pasta dishes.
Try the sauteed White Button mushrooms, a simple recipe, easy to follow but tastes really great!
2. Shiitake Mushrooms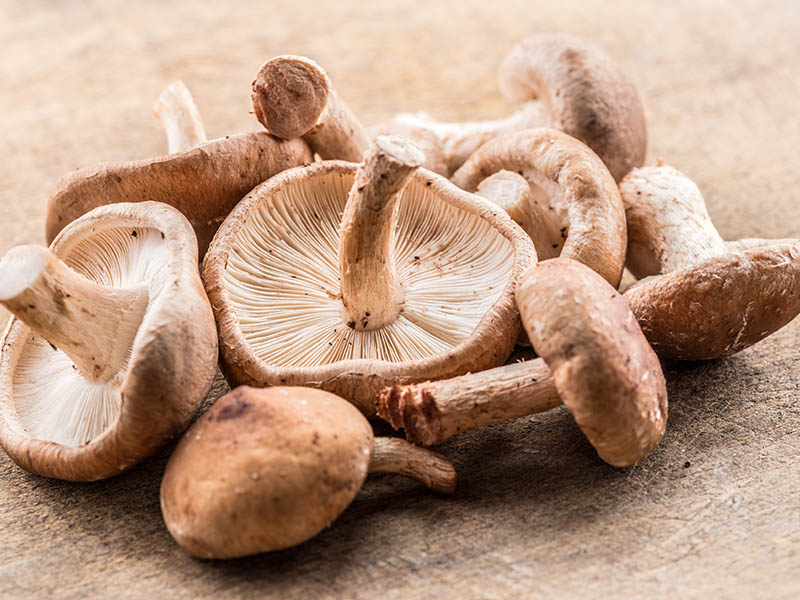 Shiitake Mushrooms are also known by other names such as Shiang Ku, Oak, Black Forest, etc.
Shiitake mushrooms are light brown in color and have a soft, spongy quality. Their shape and size are similar to Cremini mushrooms.
Shiitake mushrooms have an earthy taste. Compared to Cremini, they have a slightly subtler flavor profile. Their delicate flavor makes them a versatile Cremini mushroom substitute. And they will work well in stews, stir-fries, pasta, risotto, barbecues, or thicken sauces.
Some people feel that Shiitake mushrooms are a bit chewy. So consider carefully before replacing. And for the best taste, I suggest you should use fresh mushrooms.
3. Morel Mushrooms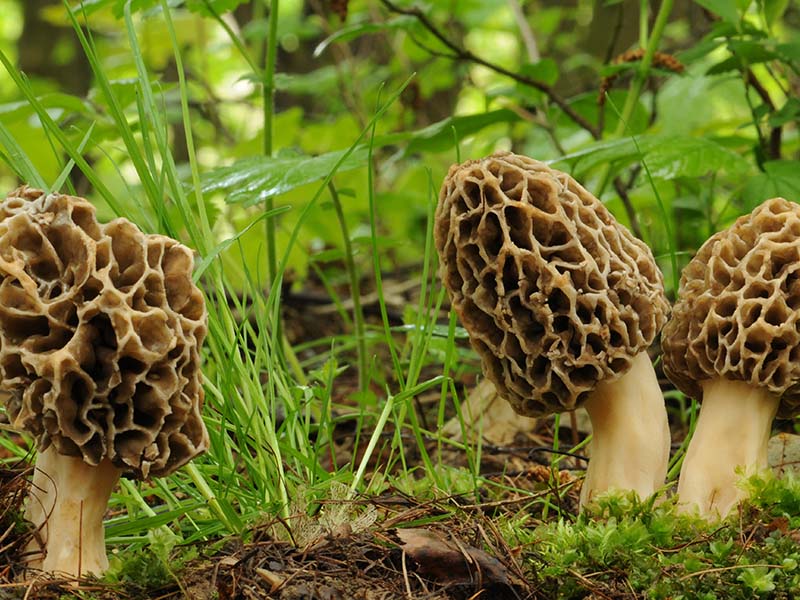 Morels are considered a premium class of fungi, so not everyone can afford them. They have a soft texture and a nutty umami flavor.
Compared to Cremini, Morels have a much squashier texture and lighter flavor, but they are still a decent substitute for Cremini mushrooms in various dishes. You can use Morel mushrooms instead of mushrooms in stir-fries, stews, and roasts.
To keep the flavor and texture of Morel while cooking, you should separate them from the other ingredients in the recipe. Note that you should not add a lot of spices, just add a few herbs to help Morel mushrooms taste like Cremini.
Besides, you can also use dried ones as a substitute for Cremini mushrooms.
Change the atmosphere of your meal with this creamy chicken and Morel mushroom sauce.
4. Chestnut Mushrooms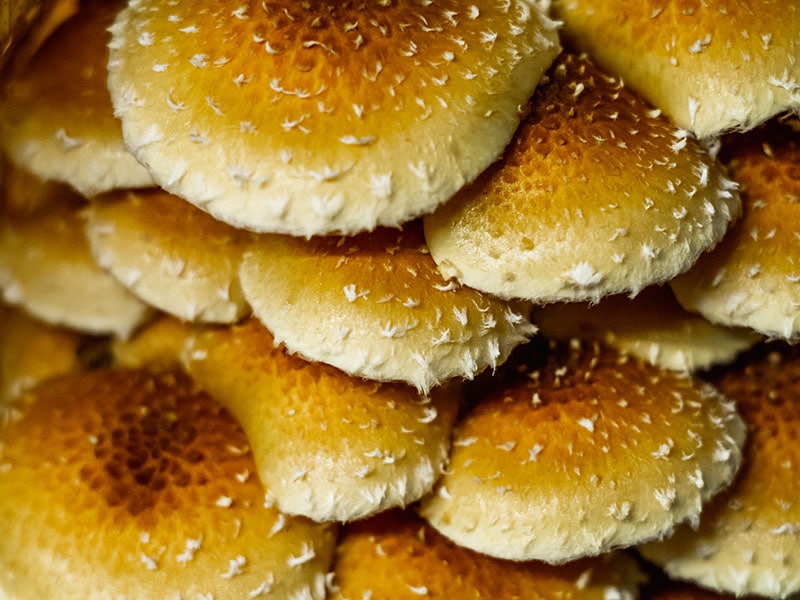 Chestnut mushrooms have a brownish-tan color. So they are also often referred to as Brown mushrooms. Chestnut mushrooms are the mature form of White mushrooms and usually grow in clusters.
Chestnut mushrooms' taste, flavor, and size are quite similar to cremini mushrooms, which makes them a great Cremini mushrooms substitute. You can substitute them in almost all dishes that call for Cremini, including roasting, grilling, sauces, soups, etc.
Learn some tips while cooking Chestnut mushrooms.
5. Portobello Mushrooms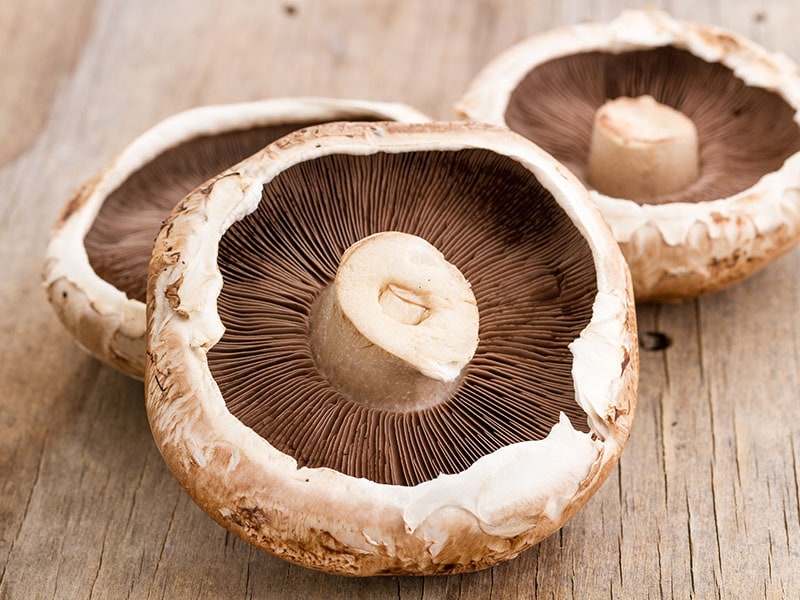 Portobello mushrooms have various names like Field mushroom, Portabella, etc.
Portobello is easy to find. They are widely available all year round in most supermarkets or markets at affordable prices. They have a deep brown color, a fleshy texture with a solid and savory flavor.
Portobello mushrooms are a suitable replacement for Cremini mushrooms as they are a larger and fully grown version of Cremini mushrooms. So, except for the larger sizes, they have all characteristics of Cremini.
Portobello mushrooms make the best substitutes for barbecues, roasting, baking, sauces, and pasta.
6. Porcini Mushrooms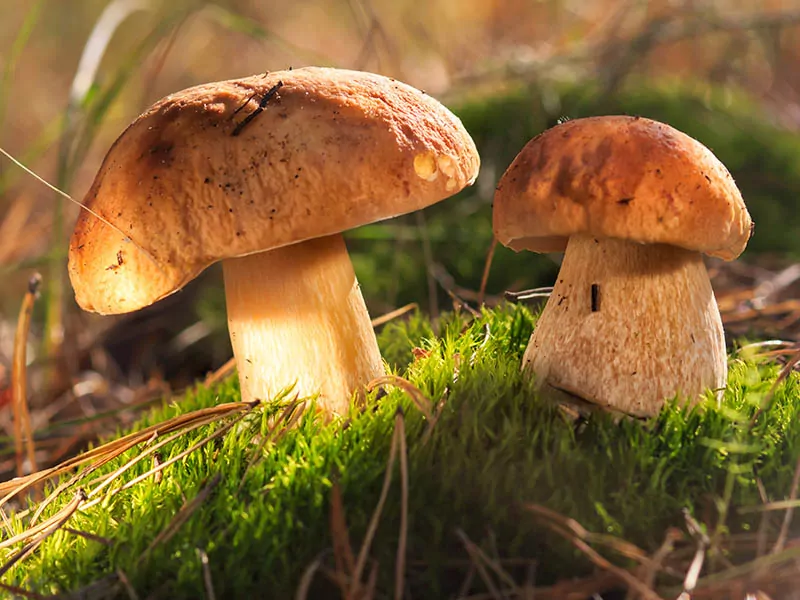 Porcini mushrooms are brown-capped and large mushrooms, achieving a maximum 12-inch width. They have thick, white stalks and have a unique nutty and buttery flavor.
Porcini mushrooms are bigger than Cremini mushrooms, but they share a similar earthy taste. So, Porcini is one of the tastiest Cremini substitutes in stews, soups, roasts, or sides.
There are some notes you need to keep in mind while preparing and using Porcini. Firstly, because Porcini mushrooms have the property of absorbing water, after washing them, you should dry them with a paper towel. Second, do not overcook them to keep them moist.
Make pasta with Porcini mushrooms – This dish is not difficult to cook.
7. Oyster Mushrooms/ King Oyster Mushrooms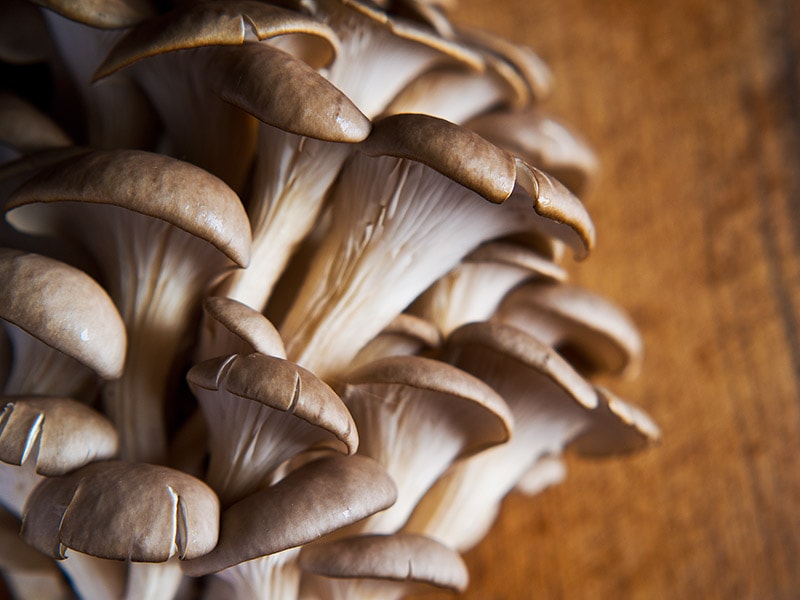 Oyster mushrooms can be hard to find and slightly higher priced than other alternatives. They have off-white flesh instead of brown, a mild but nutty taste, and large size.
Compared to Cremini mushrooms, Oyster mushrooms are bigger, have a squashier texture and a slight fishy taste. And you need more time to cook them.
If you are looking for a mushroom to replace Cremini, try using Oyster mushrooms. If you appreciate earthy flavors, I'm sure you'll love this alternative. And you can add Oyster mushrooms to salads, soups, meat or eaten as a standalone dish.
8. Enoki Mushrooms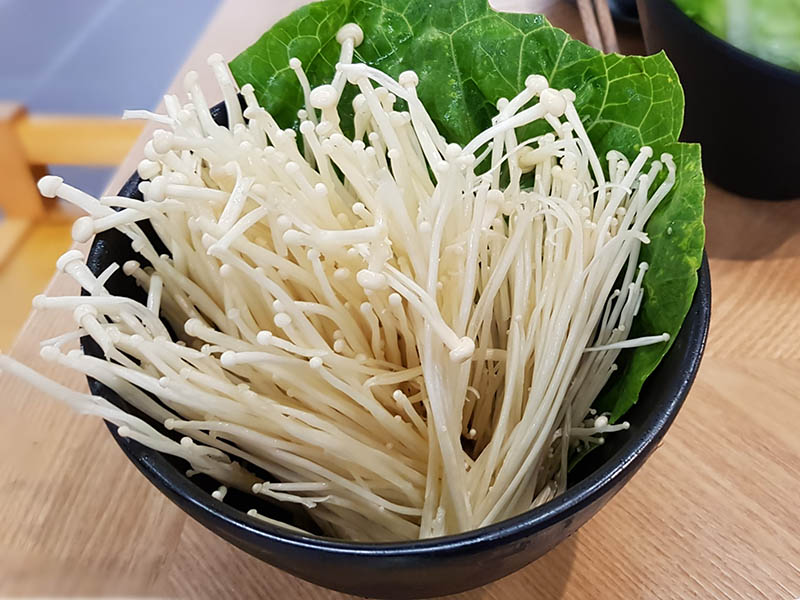 Enoki mushrooms are white in color, very small, and thin. They have a crunchy texture and are slightly sweet with their high content of protein and fiber.
Because of their earthy flavor and small size, Enoki mushrooms are a good replacement for Cremini mushrooms. When properly replaced for Cremini in stir-fries or a side dish, Enoki mushrooms are delicious to fill the void and satisfy cravings.
9. Maitake Mushrooms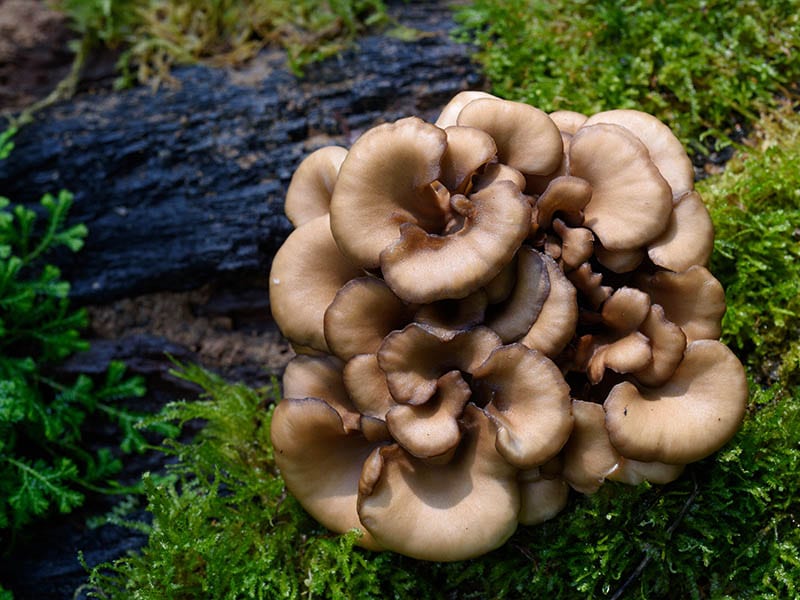 Maitake mushrooms are super hard to find and are a centuries-old favorite. They are delicious, have less fat than other mushrooms but higher nutritional content to help increase immunity.
Maitake has a similar taste and feel to Cremini, so you can substitute them when cooking. Surely you won't be disappointed doing this. Try it, you will be surprised!
10. Shimeji Mushrooms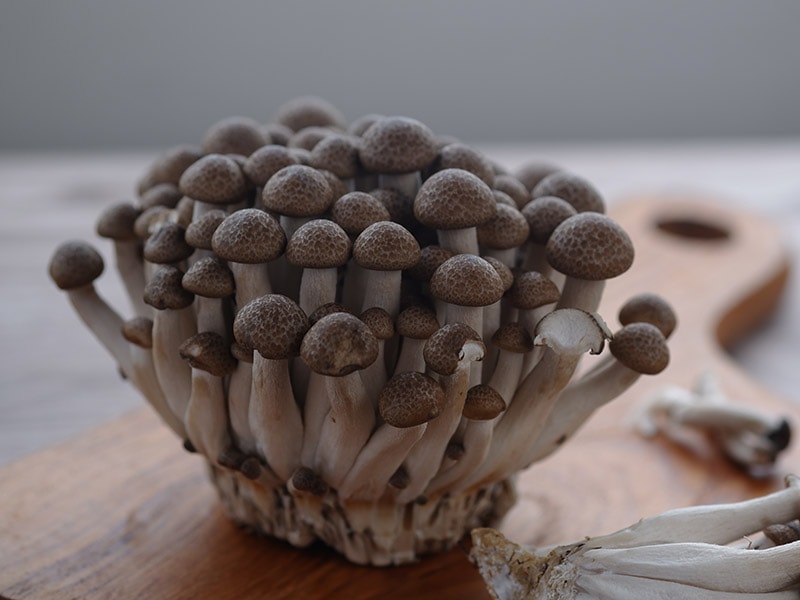 Shimeji mushrooms are a type of mushroom widely used in Japanese cuisine. However, only White and Brown Shimeji are most commonly used. They all have a savory, meaty flavor, with a crunchy, chewy texture. However, the Brown Shimeji is a bit more bitter.
Because they taste like Cremini, so anything that uses Cremini mushrooms, you can replace them with Shimeji. Due to not being mushy when cooked, Shimeji is very much present in many dishes, from soba, stir-fries to hot pots.
Learn how to stir-fry Shimeji mushrooms for lunch or dinner with this simple, easy recipe.
Using Other Vegetables As A Substitute For Cremini
Many of the flavors in Cremini mushrooms can easily be matched with a range of different vegetables. Therefore, non-mushroom substitutes can also replace Cremini mushrooms. There are some non-mushroom replacements that you can try to refresh your recipes.
Of course, I encourage you to use all of them when having the opportunity. And for ease, look at the summary below:
Cremini mushroom substitutes
Origin
Characteristics
Best For Use
Cauliflower
Asia around the Mediterranean Sea

Flavor: earthy and sweet

Texture: crisp

Stews, sauces, soups, or stir-fries
Eggplants
India
Flavor: slightly bitter

Texture: meaty
Bake, grill, fry.
Ground Chickpeas
South-eastern Turkey and adjoining Syria

Flavor: nutty

Texture: slightly grainy

Can be used in recipes that require cremini mushrooms
Zucchini
Italy

Flavor: moderately sweet

Texture: flesh

Stir-fry dishes or pasta.
Tofu
Japanese

Flavor: savory or sweet

Texture: crunchy or soft

Fried dishes or soups.
Lentils
Greece and Syria

Flavor: great, rich

Texture: meaty and thick

Stir fry dishes, soups, or casseroles
Onions
Asia

Flavor: sweet but pungent

Texture: crunchy and crisp

Soups, meat, toppings, steaks, in pies
Yellow Squash
Australia and New Zealand

Flavor: sweet, mild

Texture: soft when cooked

Soups, risotto, baked, sauteed dishes, and as a side dish.
Russet Potatoes
North America

Flavor: mild, earthy

Texture: floury, dry, light, and fluffy

Bake and fry
Artichoke Hearts
North African

Flavor: earthy

Texture: meaty, firm, crunchy

Steam and make some sauces.
Heart Of Palm
South and Central America

Flavor: delicate, slightly nutty

Texture: creamy and crunchy

Salads and beef stroganoff
Tempeh
Indonesia

Flavor: nice nutty

Texture: solid, meaty

Vegan burgers or stir-fries
Sun-Dried Tomatoes
Unclear
Flavor: sweet-tart

Texture: chewy
Fry, boil, roast and more.
Brown Rice
The rice plant

Flavor: slightly earthy, nutty

Texture: chewy

Soups and stews
11. Cauliflower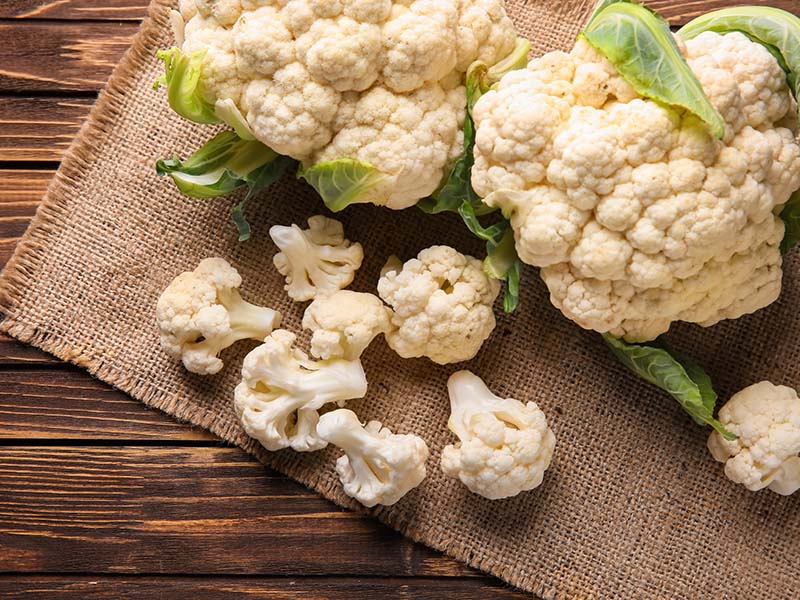 Cauliflower is cheap and available all year round. So, it is very easily found, and you often have it in your kitchens. It has a dense and crisp texture with a thickness on the surface. It has a similar earthy and sweet flavor.
Cauliflower can be easily used as a replacement for Cremini mushrooms in many dishes such as stews, sauces, soups, or stir-fries. Their crunchy texture and nutty flavor will make your dishes even more special.
Note that you can replace Cremini with an equal amount of cauliflower. Besides, you can also add herbs or spices to alter their flavor.
12. Eggplants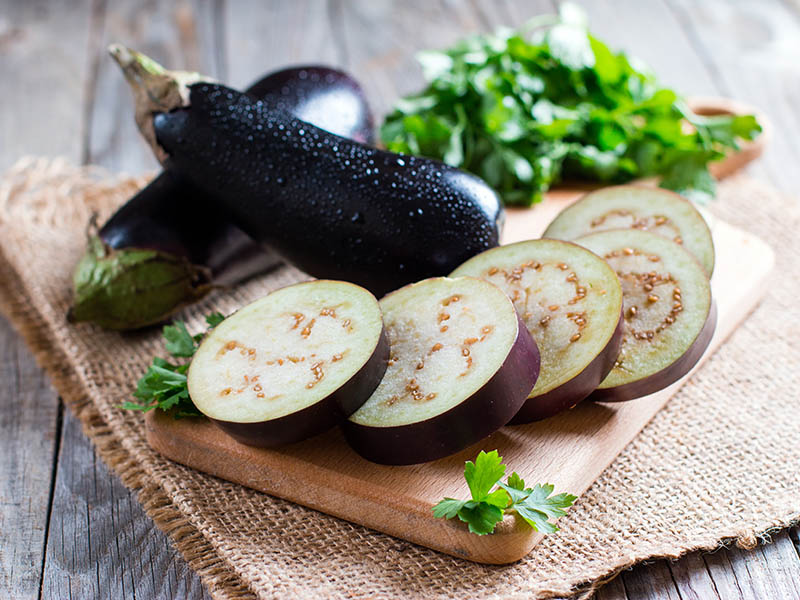 Eggplants are a vegetable with purple skin and a long body. They are slightly bitter and have a perfect meaty texture.
Eating several different varieties of eggplants can refresh your palate and help improve your health. They help in cleaning the toxins from your intestines, curing diseases like colitis and hemorrhoids, and protecting your brain from different kinds of injuries.
Although the texture of eggplants is similar to mushrooms, they have their own distinct flavor. Thus, if you are looking for a similar texture, eggplants could be a great option to consider.
Besides, the unique flavor of eggplants can also add to the depth of flavor in your dish.
And because eggplant may taste bitter sometimes, when cooking, you should chop the eggplants into multiple pieces and then salt them.
How did you cook eggplants? Now, try a new recipe with them.
13. Ground Chickpeas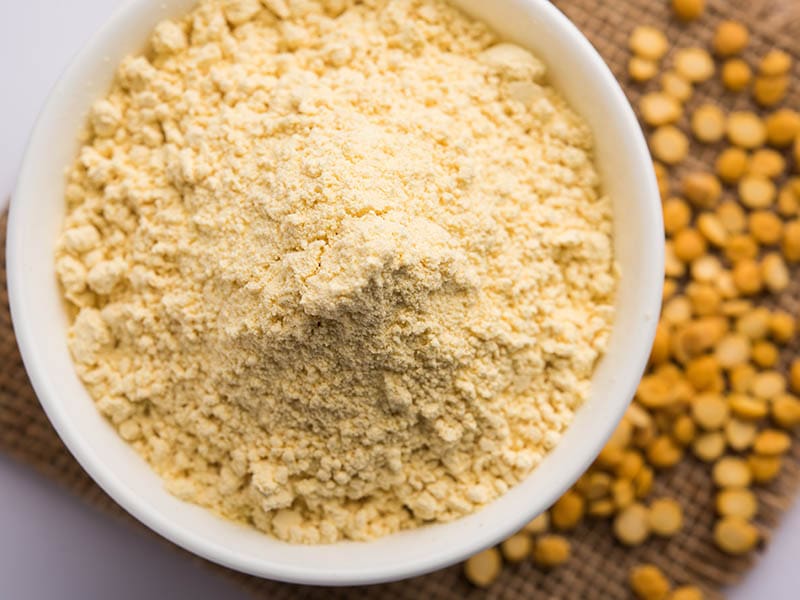 Chickpeas are highly nutritious, are rich in fibers, protein, and are packed with lots of energy. They are small in size and have a nutty flavor.
With chickpeas, you should wash them thoroughly, then boil, mash, and mince. Next, add them to replace Cremini mushrooms in a recipe and enjoy the best of their flavors.
You can turn ground chickpeas into a good substitute for Cremini mushroom by adding spices and deep-frying them. Now, you'll get the perfect texture and the exact Cremini flavor that you are looking for.
14. Tofu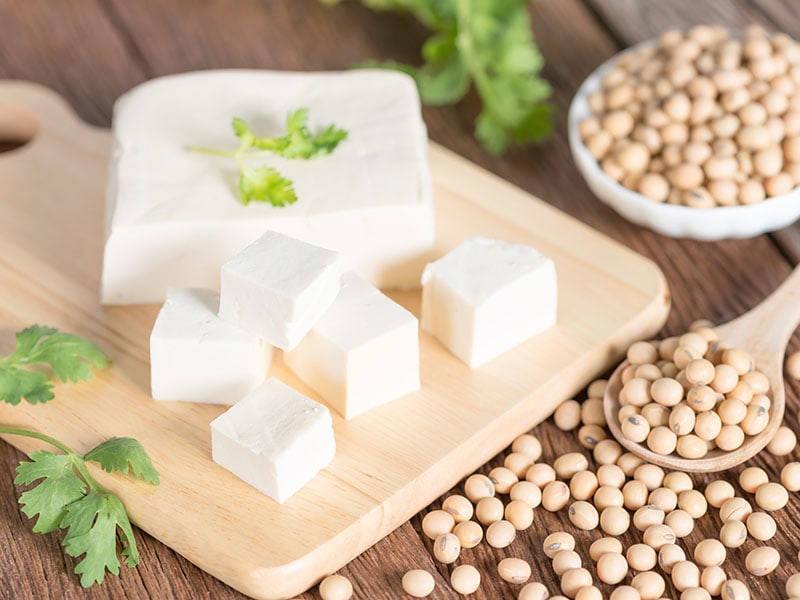 Tofu is a staple food, so you can easily purchase it at grocery stores, markets, or supermarkets. Tofu is often made from soybeans and comes in white blocks. Its texture is pretty similar to mushrooms.
Tofu doesn't taste the same as Cremini. However, using them as a substitute for Cremini is perfectly appropriate. To add more flavor to the dish, you should marinate the tofu in vegetable or chicken stock. Then you can utilize it in fried dishes or soups.
Learn tips to make your tofu taste better when you make it.
15. Zucchini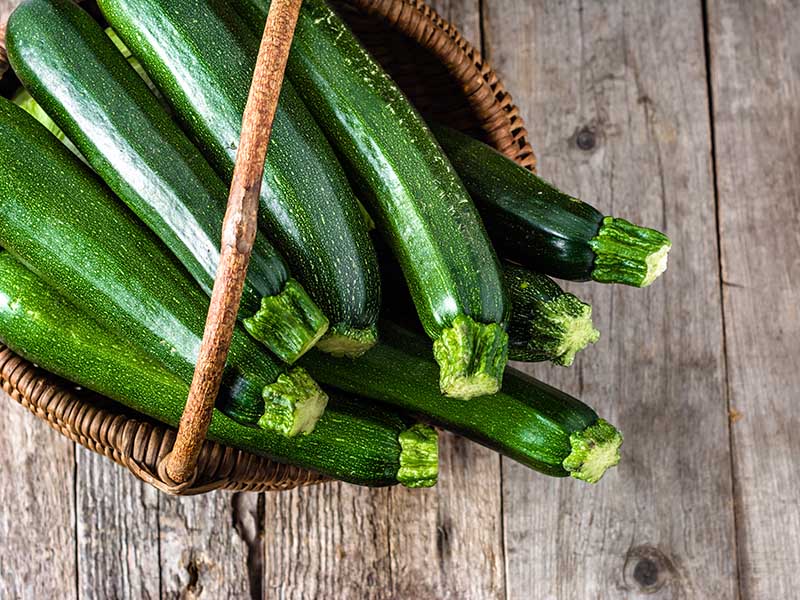 Zucchini is a commonly used vegetable. Zucchini is very tasty and found in grocery stores or markets across the country. It has a moderately sweet flavor and a flesh texture.
Because of zucchini's similar texture and taste to mushrooms, It can also be used as a Cremini mushroom substitute. You can use zucchini in stir-fry dishes or pasta.
But note that before processing, you should choose small zucchini, then sprinkle some salt on top, wait a bit for the moisture to escape. While cooking, add spices or herbs to mimic the taste of Cremini.
To save cooking time, try this recipe: Garlic Zucchini Stir Fry.
16. Lentils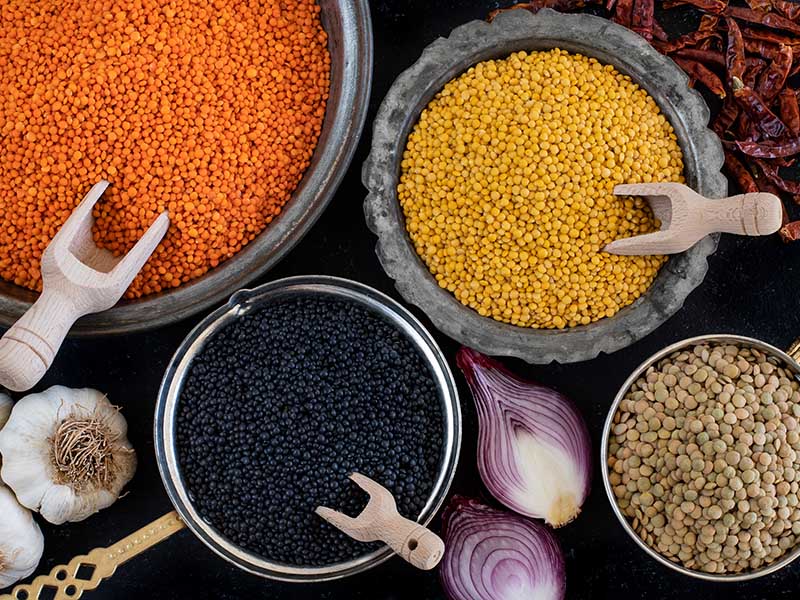 f you're looking for a Cremini alternative, think lentils. Being legumes, lentils are usually classified into several groups based on their color: brown, green, yellow and red. They are rich in flavor and have a meaty texture.
Lentils do not have the earthy taste of Cremini, but they have a meaty texture with a mild and nutty flavor like Cremini. Therefore, they are here to be an alternative to Cremini mushrooms. And you can replace lentils with Cremini in stir fry dishes, soups, or casseroles.
17. Onions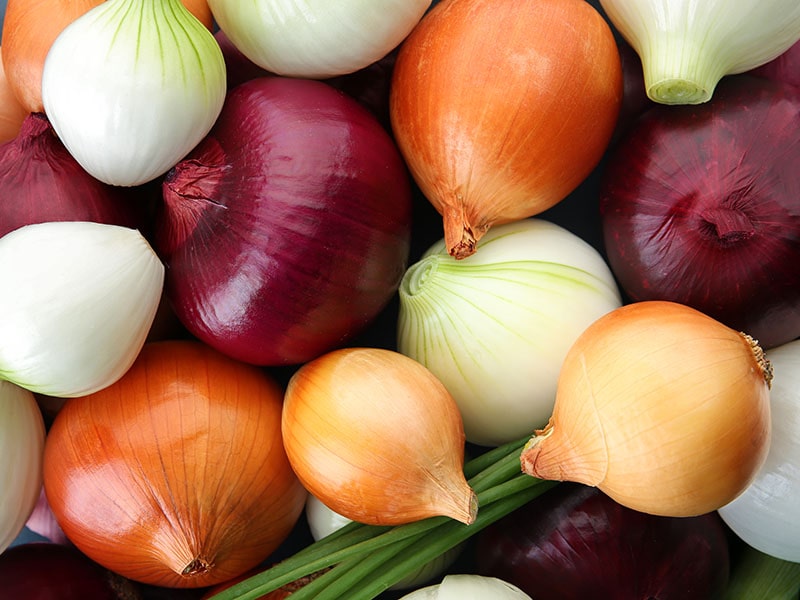 Onions are rich in flavor and can be used in any dish. There are many types of onions, but the most common type is usually white onions. They have a sweet but pungent taste with a crunchy and crisp texture.
Onions and Cremini do not have the same texture and flavor, but you can choose them as a replacement if you do not have any other options.
Although they can be added to many dishes, each type of onion goes well with certain dishes. Caramelized onions will work well in pies, steaks. White onions are a good replacement in soups, meat, and toppings. Red onions add spicy flavor to the dish.
What is the best way to cut up an onion so that you don't start crying? Try this way!
18. Yellow Squash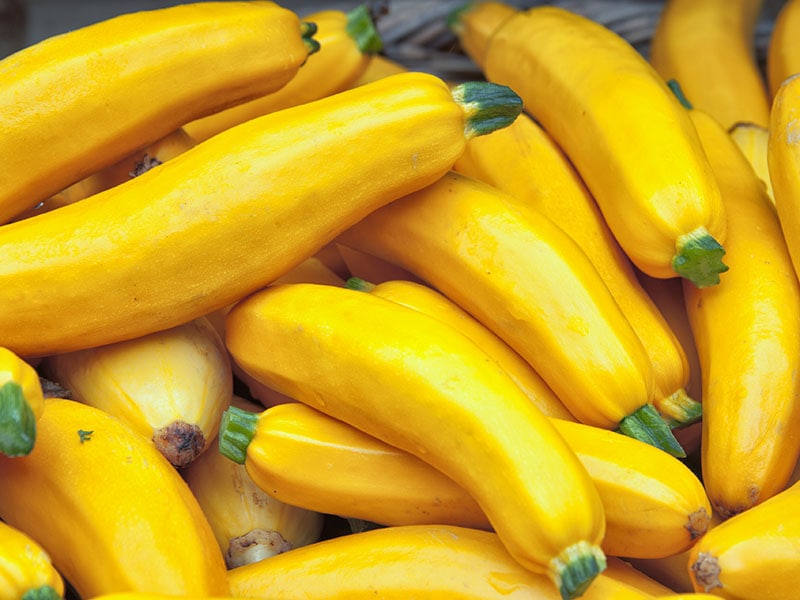 In addition to the name "Yellow Squash", people also call them "Summer Squash" or "Straightneck Squash". It is yellow and has a long, round body. It contains many nutrients, such as protein, vitamin A, C, calcium, iron.
Yellow Squash tastes sweet, mild, and has a soft texture once cooked. Although the taste and texture of yellow squash do not resemble Cremini, you can use seasoning to imitate. It works well in sauteed dishes, soups, baked, risotto, and as a side dish.
19. Russet Potatoes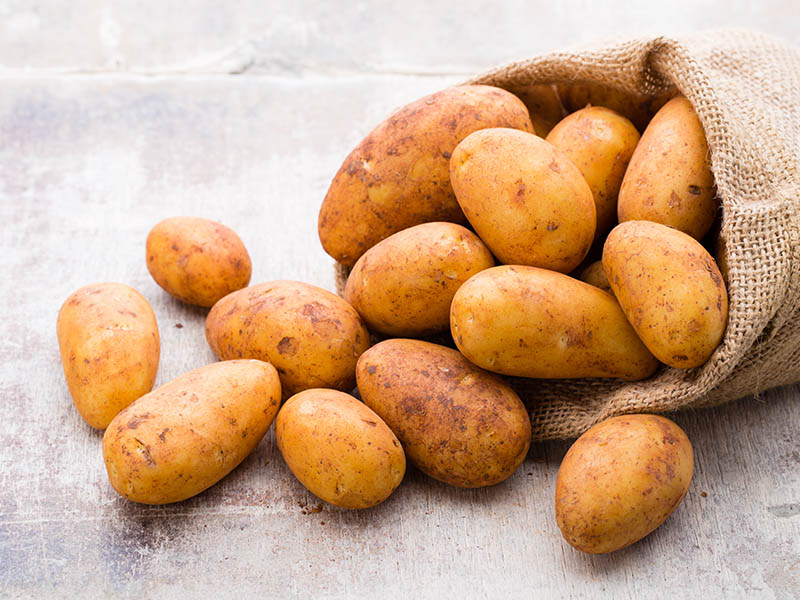 Russet potatoes are a popular food that can be easily found. They are red-brownish, soft, and have thick and tough skin.
Russet potatoes are a perfect alternative for Cremini mushrooms in many dishes because they are high energy and have the ability to absorb a lot of liquids.
However, you should not use them in soups or salads because they might get soggy. It is recommended to use Russet potatoes in frying or baking dishes.
20. Artichoke Hearts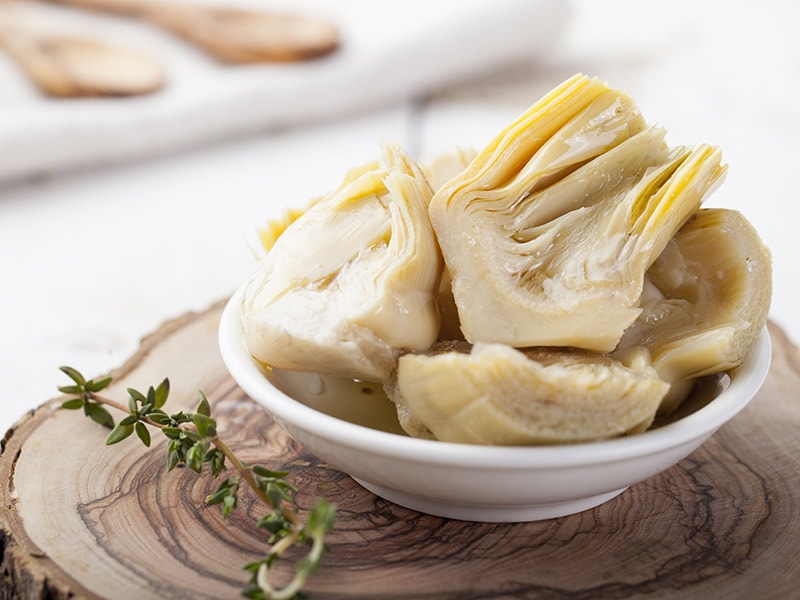 Artichoke Hearts are one of the oldest foods. They are green, and the tips of the leaves have sharp spines. They have an earthy flavor and meaty, solid texture. Artichokes are very good for your health. They are effective in losing weight, reducing cholesterol, etc.
Because artichoke hearts have texture and taste similar to Cremini, they are a proper replacement for Cremini. You can use them in steamed dishes and sauces.
The easiest way to prepare a dish for your family with Artichoke hearts.
21. Heart Of Palm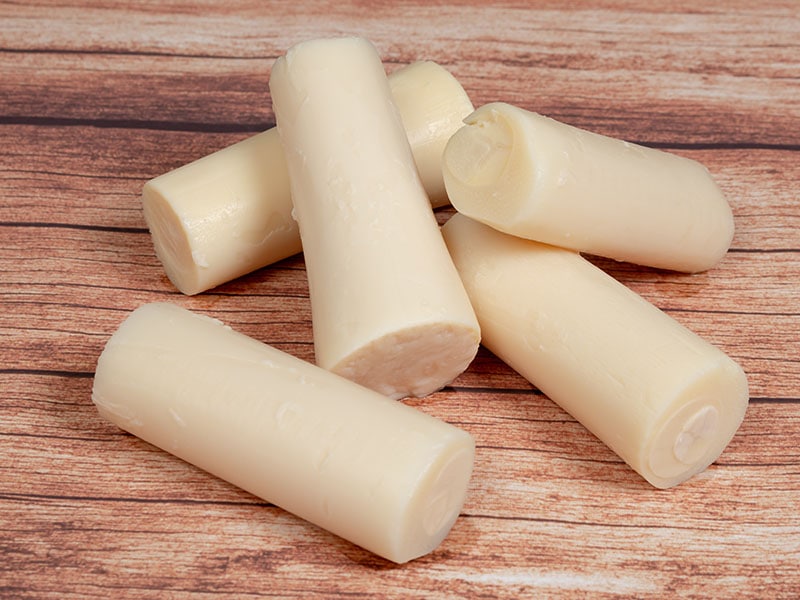 Heart of palm is probably the strangest substitute for Cremini. They have a delicate, slightly nutty, vegetal flavor and creamy and crunchy texture. The heart of palm is low in calories but rich in copper, vitamin C, B6, calcium, etc. (2)
It doesn't have the same taste and texture as Cremini, but the heart of palm makes a good substitute for Cremini that works well in salads and beef stroganoff.
22. Tempeh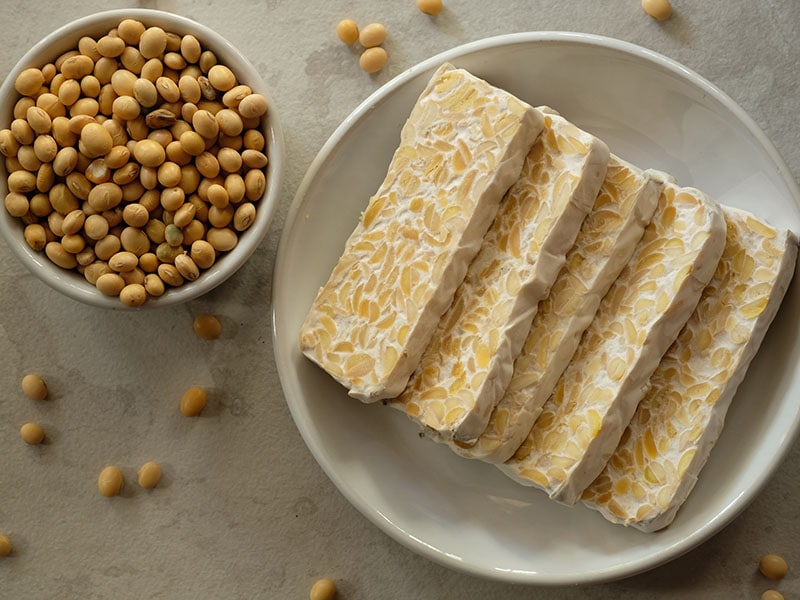 Tempeh is made from fermented soybeans and is similar to tofu in texture, flavor, and cooking style. However, it has a heartier, firmer texture and contains more protein and vitamins than tofu.
If you love the Cremini mushroom but cannot have it in your recipe, you can consider tempeh. It has a solid texture, meaty as mushrooms, and a very nice nutty taste.
To make tempeh an effective Cremini substitute, you should cut them into thin slices. Like tofu, you can cook tempeh in a variety of ways. However, it is an excellent idea to replace Cremini in vegan burgers or stir-fries.
Tempeh is actually really good for dieting, and it is not hard to make.
23. Sun-Dried Tomatoes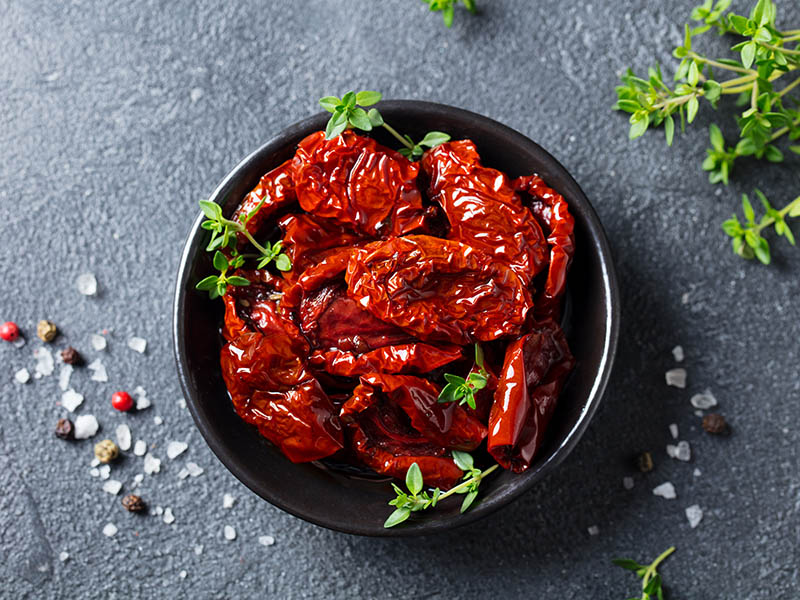 In some countries such as Spain, Greece, and Italy, sun-dried tomatoes are added to most dishes. They have a sweet-tart taste with a chewy texture and are sold in stores in containers and jars.
Sun-dried tomatoes packed with umami flavors would be a great replacement for Cremini mushrooms. They are an important ingredient in many dishes. You can use them to fry, boil, roast, and more.
Before using sun-dried tomatoes, you should not use the liquid. For the best results, cut them into slices, then saute them in olive oil. Besides, to enhance the taste of the dish, you can combine them with spices or herbs.
You can make sun-dried tomatoes at home, give it a try!
24. Brown Rice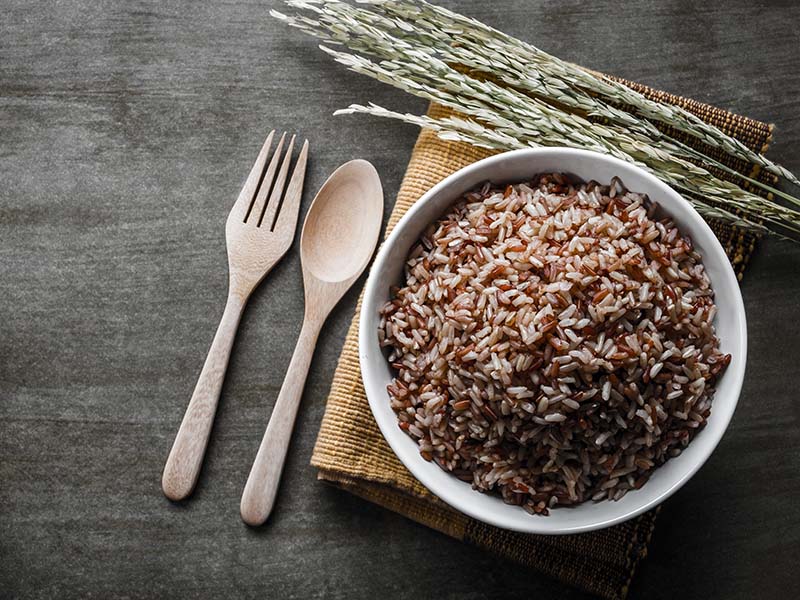 Brown rice is a staple food and is heavily cultivated around the world. It is rice that has not been hulled, leaving the outer layer of bran on the grain. It has a slightly earthy, nutty flavor and a chewy texture.
You can cook up perfect brown rice using a rice cooker or on a stovetop with ease. Brown rice, joined with soy sauce, would be a great substitute for Cremini in soups and stews.
Using Spices Or Herbs For Replacement
It's hard to believe that some herbs or spices can also substitute for Cremini. But this is the truth. And what they are, let's discover together!
This section will give you a better overview of Cremini mushroom substitutes so that you can choose the substitutes for your meals.
Cremini Mushroom Substitutes
Origin
Characteristics
Best To Use
Cilantro
Mediterranean
Flavor: pungent and citrusy
Soups or salads
Fennel
Southern Europe

Flavor: mild refreshing

Texture: crunchy

Salads, soups, baking, pasta, and many other dishes.
Umami Seasoning
Japanese
Flavor: pleasantly salty
Soups, stews, and dips
Beef Broth
China

Flavor: savory, meaty

Texture: liquid

Soups, stews, and dips
Miso
Japanese

Flavor: salty umami

Texture: variety

Salads, dips, sauces, and gravy.
25. Cilantro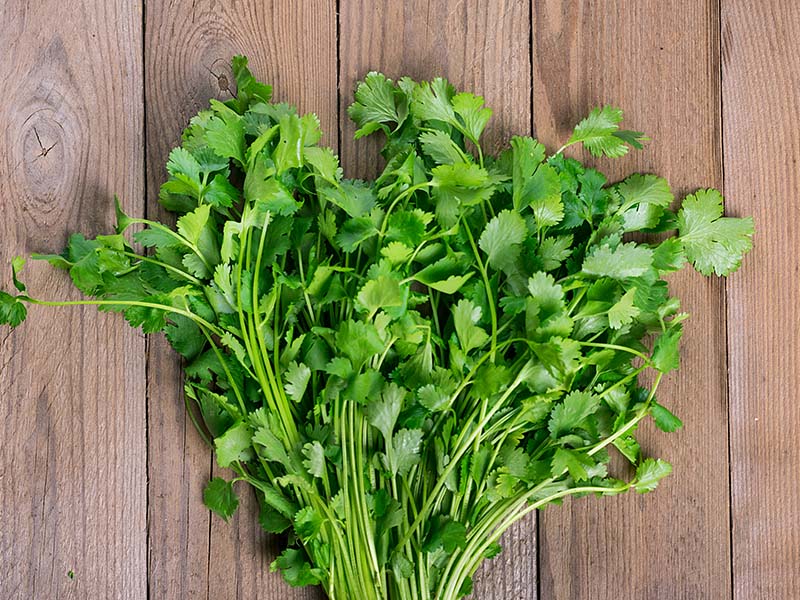 Cilantro is one of the most familiar herbs to everyone. Fresh cilantro has a pungent flavor. In terms of health benefits, plenty of cilantro types help digestion, prevent cancer, heart disease, and other health problems.
Although cilantro doesn't have the same texture and taste as Cremini, it can replace Cremini in soups or salads to add a special flavor.
Some tips to chop cilantro properly.
26. Fennel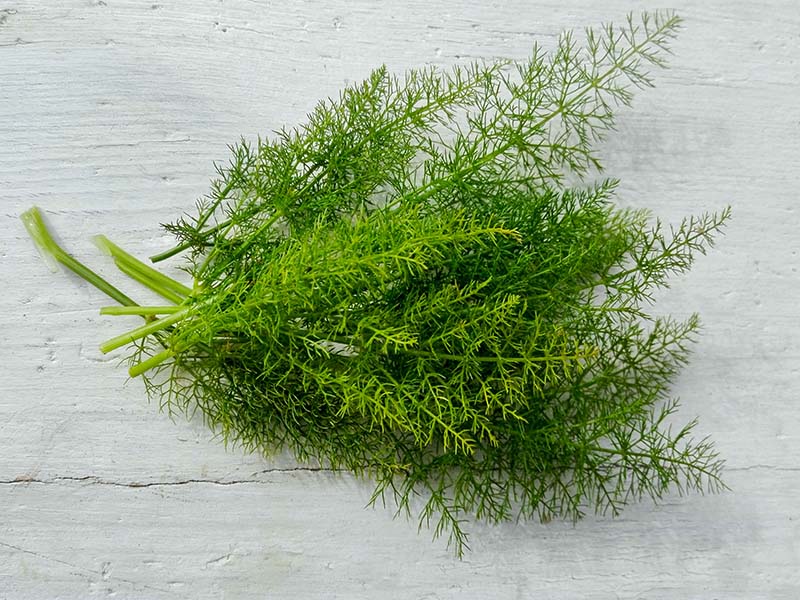 Fennel is a popular herb in many recipes. It is from the carrot family and has a crunchy texture. The taste of it is also mild like anise or licorice. But when cooked, the flavor becomes more delicate, and the texture softens.
Fennel can be a good substitute for mushrooms in salads, soups, baking, pasta, and many other dishes.
27. Umami Seasoning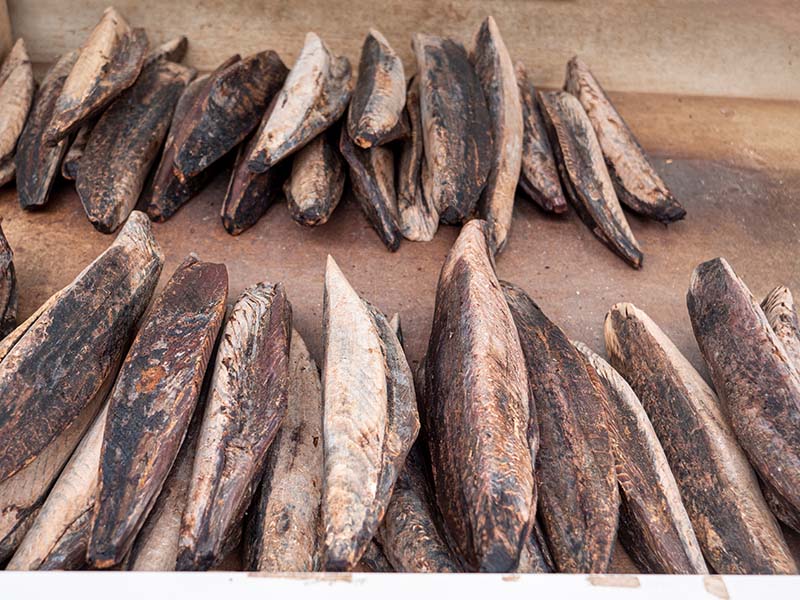 Umami is one of the basic tastes along with sweetness, bitterness, saltiness, and sourness. It refers to a savory flavor you'd often get from slow-cooked meat or beef broth.
Umami seasoning is a great substitute for Cremini mushrooms. Try using it in your dishes. It will surely provide you with a distinct and savory Cremini mushroom flavor.
28. Beef Broth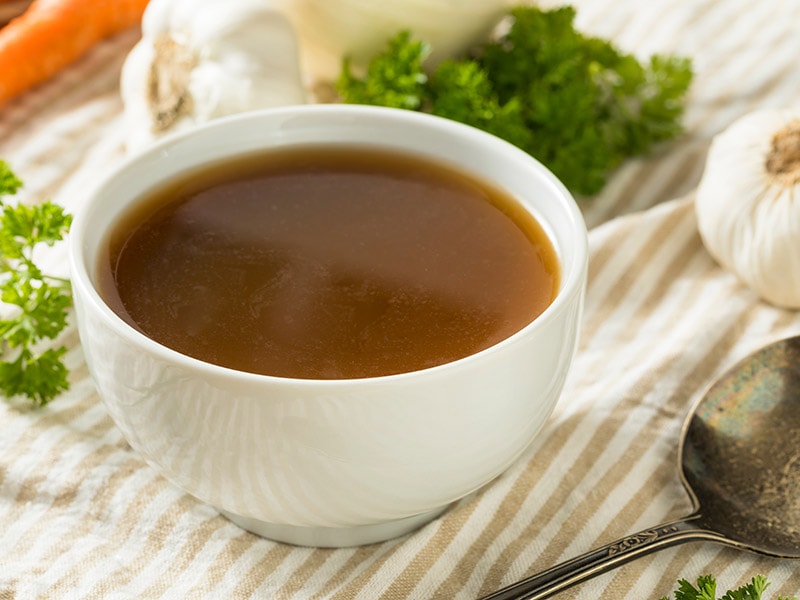 Beef broth or stock has meaty flavor, savory and rich taste, and is similar to Umami seasoning. Since it is a liquid, it will be the best substitute for Cremini in soups, stews, and dips.
Here is the easiest way to master cooking beef broth.
29. Miso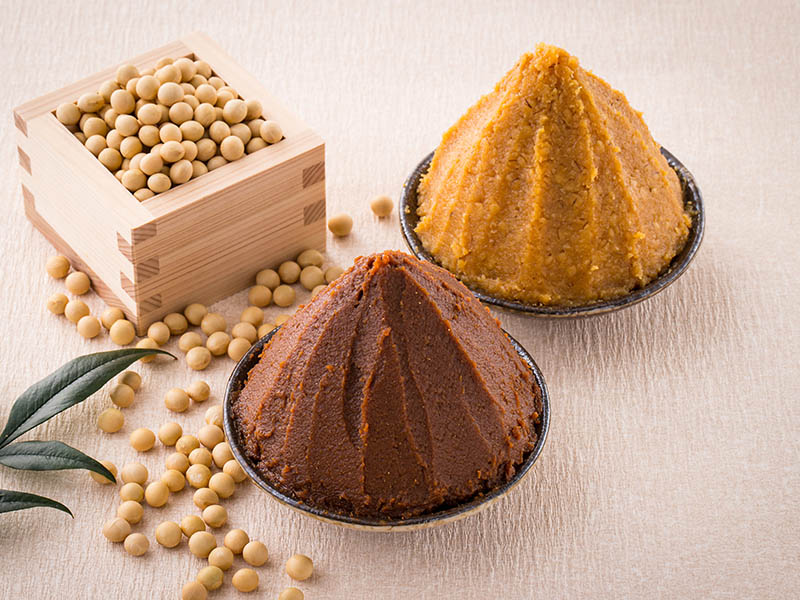 Miso is made from fermented soybeans and is highly popular in Japanese restaurants. Miso has different flavors, but you should search for a dark red or brown miso. These varieties will create Umami and will be suitable to replace Cremini.
Miso doesn't taste the same as Cremini. However, miso is a unique substitute for Cremini, and surely you won't be disappointed with the outcome. And It will work for salads, dips, sauces, and gravy.
Tips For Choosing A Substitute For Cremini
Depending on the type of dish you're preparing, you may consider using one of the options above. However, I will give you some tips to make choosing your Cremini substitute easier.
If you want your dish to have a Cremini-like texture and taste, Portobello mushrooms and While Button mushrooms will be the perfect choice because they have the same mushroom family as Cremini.
Shiitake, Oyster, Porcini, Shimeji, and King Oyster are full of flavor, fibrous, and crunchy when cooked. So they can be added to many dishes and easily replace meat.
If you don't enjoy the chewy, dominantly meaty options, Chestnut, Morel, Maitake, and Enoki mushrooms are ideal options.
However, if you're allergic to mushrooms or you like to avoid them in your cooking, you can choose other alternatives that are not mushrooms.
Eggplant and zucchini can replace Cremini mushrooms in any recipe. If you need to mimic the flavor of Cremini, you should try the tempeh. If you don't like tempeh or you can't eat it, you'll want to try tofu.
If you want to use an alternative that matches well in dishes commonly featuring Cremini mushrooms, you can use the onions or sun-dried tomatoes.
There are a lot of alternatives. You can use the above mentioned spices or herbs to make up for the lack of Cremini mushrooms. And for the best results in dishes, I think you should experiment with what works best for your particular situation!
FAQs
This section has questions related to Cremini mushroom substitutes. Don't go anywhere, this information will also be very helpful for you.
Finding A Substitute For Mushrooms Is No Longer A Big Problem
Well, that is all you need to know about Cremini mushroom substitutes. From now on, you can freely choose from different Cremini substitutes to create a unique taste for your meals in your family.
Finally, if you think this article is helpful, spread it with others for references. Maybe they are also struggling to find a suitable Cremini mushroom substitute. Overall, thank you!
Nutrition Facts
4 servings per container
---
Amount Per ServingCalories115
% Daily Value *
Total Fat 8.9g

13

%
Cholesterol 23mg

8

%
Sodium 301mg

13

%
Potassium 537mg

16

%
Total Carbohydrate 6.2g

2

%

Dietary Fiber 1.2g

4

%
Sugars 2.2g

Protein 3.2g

6

%
---
* The % Daily Value tells you how much a nutrient in a serving of food contributes to a daily diet. 2,000 calories a day is used for general nutrition advice.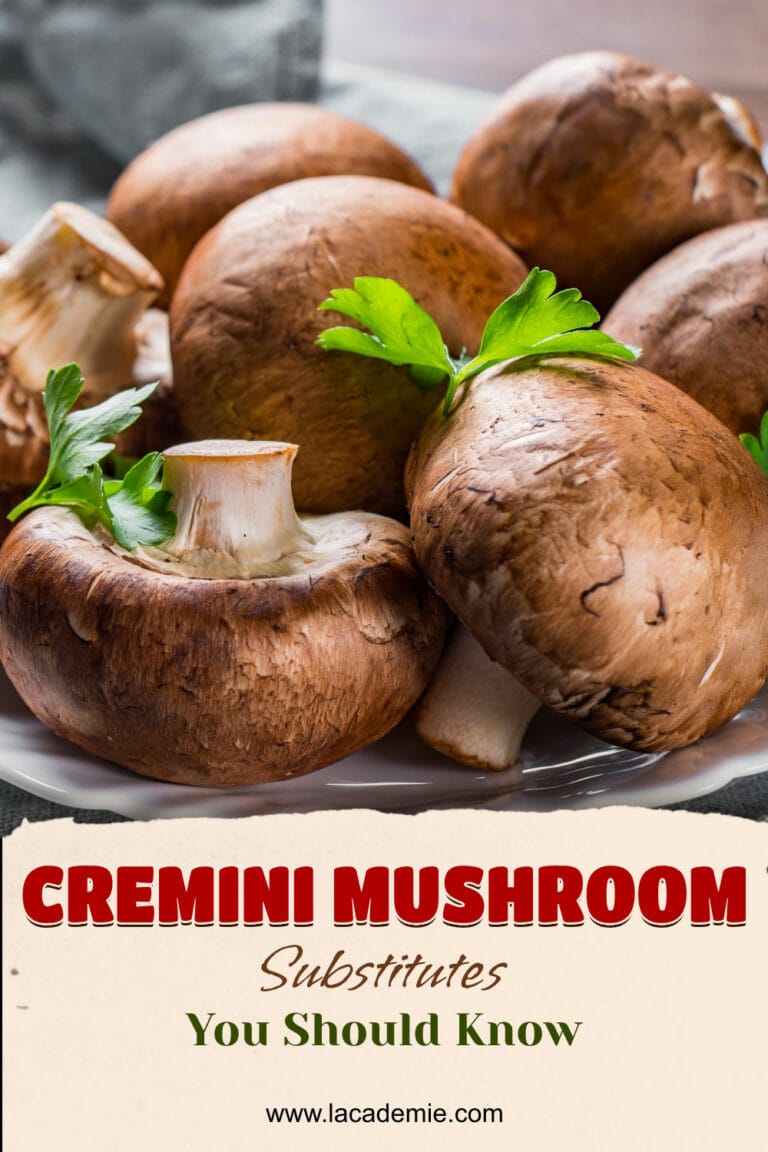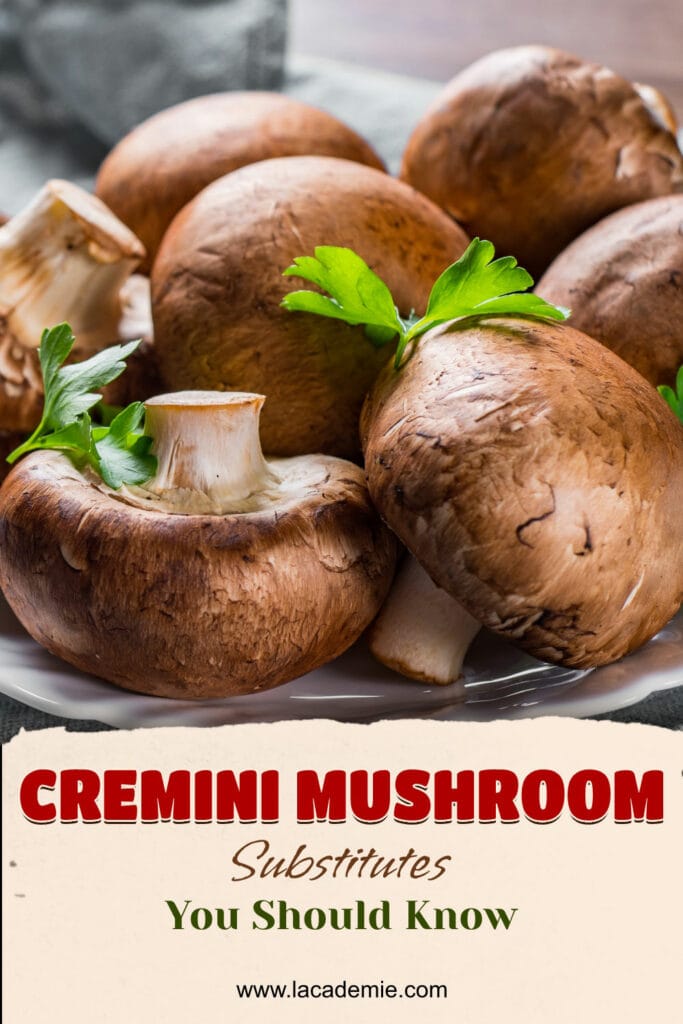 Reference
WebMD. 2022. Health Benefits of Crimini Mushrooms.
En.wikipedia.org. 2022. Heart of palm – Wikipedia.