It may happen that you need to substitute Coriander as this is a green that is not too common to have at home. Also, as it is not needed for every dish, maybe you just do not want to buy some Coriander just for this one time, and then you have a bunch of it sitting in your fridge without knowing how to use it.
Hence, let me show you in this article plenty of Coriander substitutes which you can use to achieve an equally well taste, no matter whether you are cooking soups, grilling meat, or whatever your recipe is.
In addition, I will share with you everything you need to know about Coriander, its taste attitudes, and why it is a beloved ingredient in Asian, especially Vietnamese cuisine.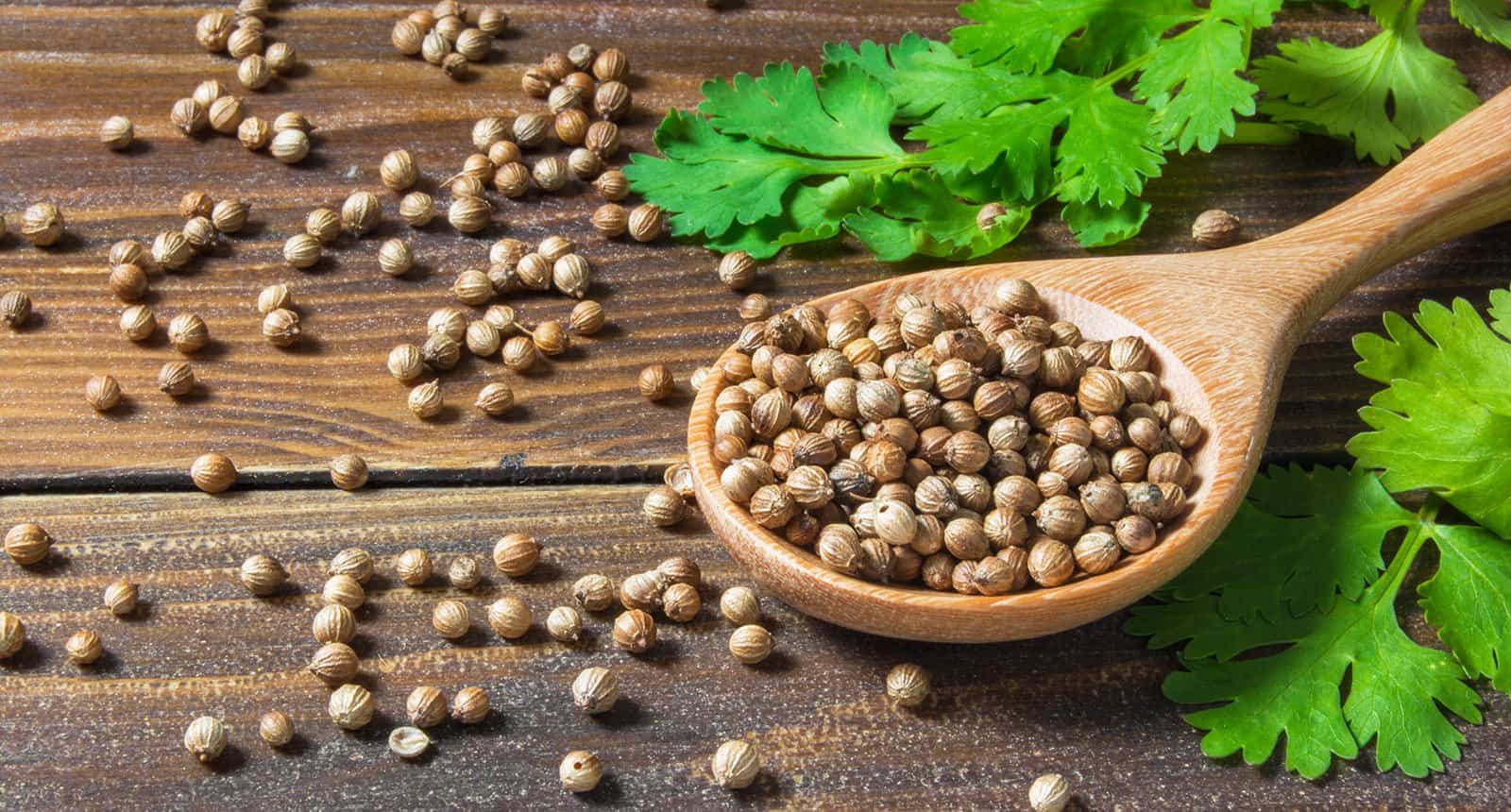 What Is Coriander?
Coriander, which you might have seen labeled as Cilantro as well, is a herb plant that grows in Southern Europe and South Africa, but also in some regions of Northern Africa. While most commonly, only its leaves are eaten, the entire plant is actually edible.
If it is not used as an ingredient for soups, sauces, or marinate meat, it is often also taken to garnish a dish, especially in Asian and Indian cuisine. Furthermore, the dried seeds from this plant are also used in various regions all over the world, for example, as a spice and even to brew beer.
Among many people, it is believed that Coriander has many health benefits as the fresh leaves, for example, successfully eliminate heavy metals. Furthermore, if consumed in a sufficient volume, it can be a valuable source of Vitamin A and K.
Coriander And Its Distinctive Taste
In contrast to most other herbs, where most people are rather neutral about it, Coriander has a special image. There are either people who absolutely love it and tend to add it to any meal, whereas others absolutely hate it.
This version goes so far that some people are not willing to touch a meal even if it has just been garnished with the herb.
When I asked them why they have such a negative feeling, they either said that it is the smell from the leaves, or also the strong, sometimes better, and sharp taste. Hence, you maybe have to replace Coriander with another herb simply because your friends will not eat your dish otherwise.
In general, its taste can be described as refreshing with a strong touch of lemon or lime and a sharp, spicy note in the end. If, however, you ask people who strongly dislike it, they will describe its taste as rotten and a little soapy, making your throat feel scratchy.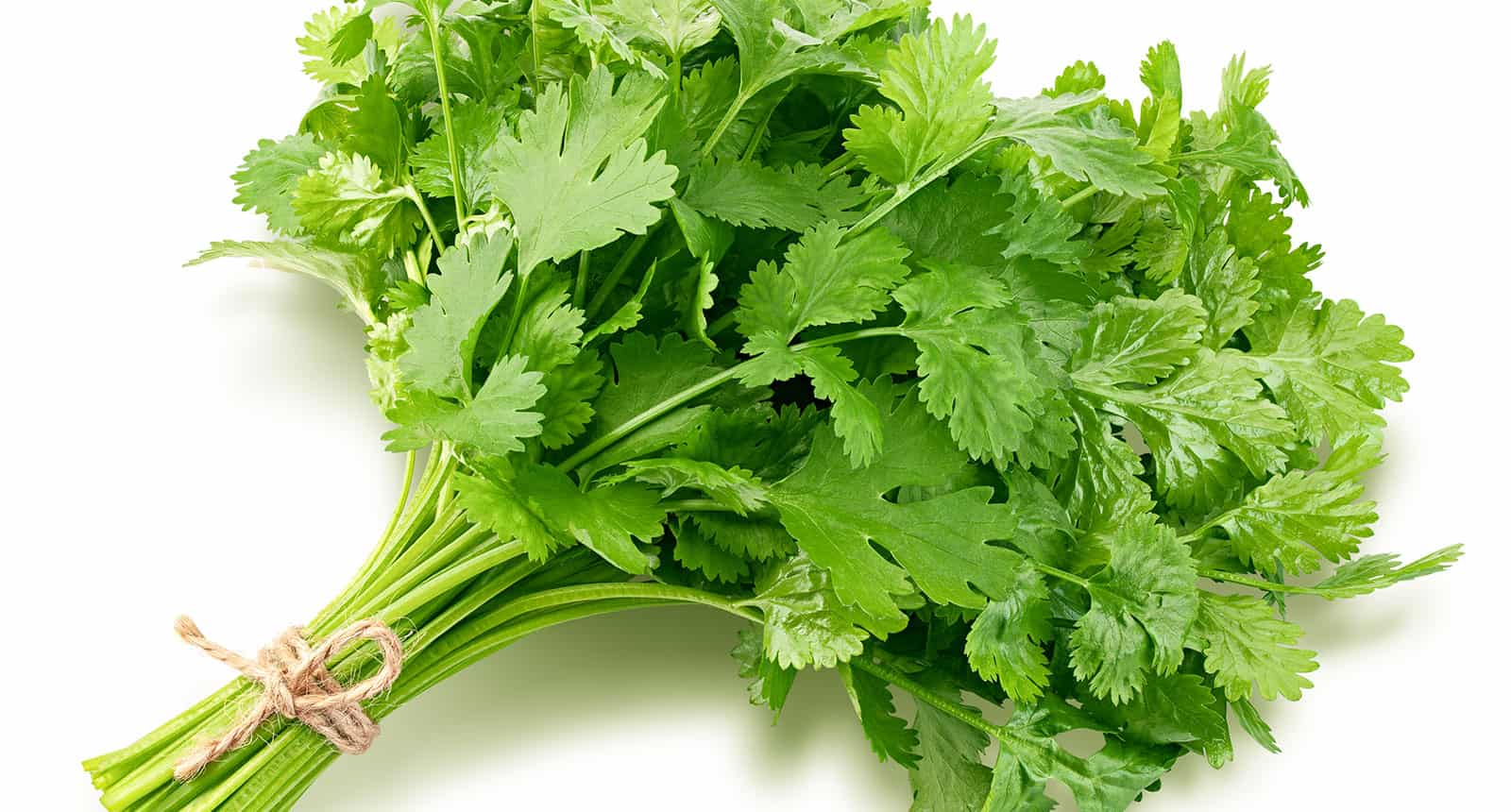 The Best Coriander Substitute At A Glance
Now that you know about the typical Coriander taste and reasons why some people have a dislike against it, it is time to look to your best alternatives. Scroll down and see all your substitutes, from herbs that are more common to herbs which many people like.
Method 1: Parsley
Parsley is extremely similar to Coriander. It is so similar that the terms are sometimes even exchanged, so people call parsley coriander and coriander parsley. Both plants have a similar nutrition value, and hence you do not lose any of the health benefits when you replace coriander with parsley.
What's more, with a few tricks to keep parsley fresh, you can extend its shelf life with ease. This will ensure that you'll always have fresh parsley around to substitute coriander whenever the need arises.
On the other hand, similar to coriander, there are quite a lot of people who dislike parsley as well and prefer their dishes not to be garnished with leaves from this herb.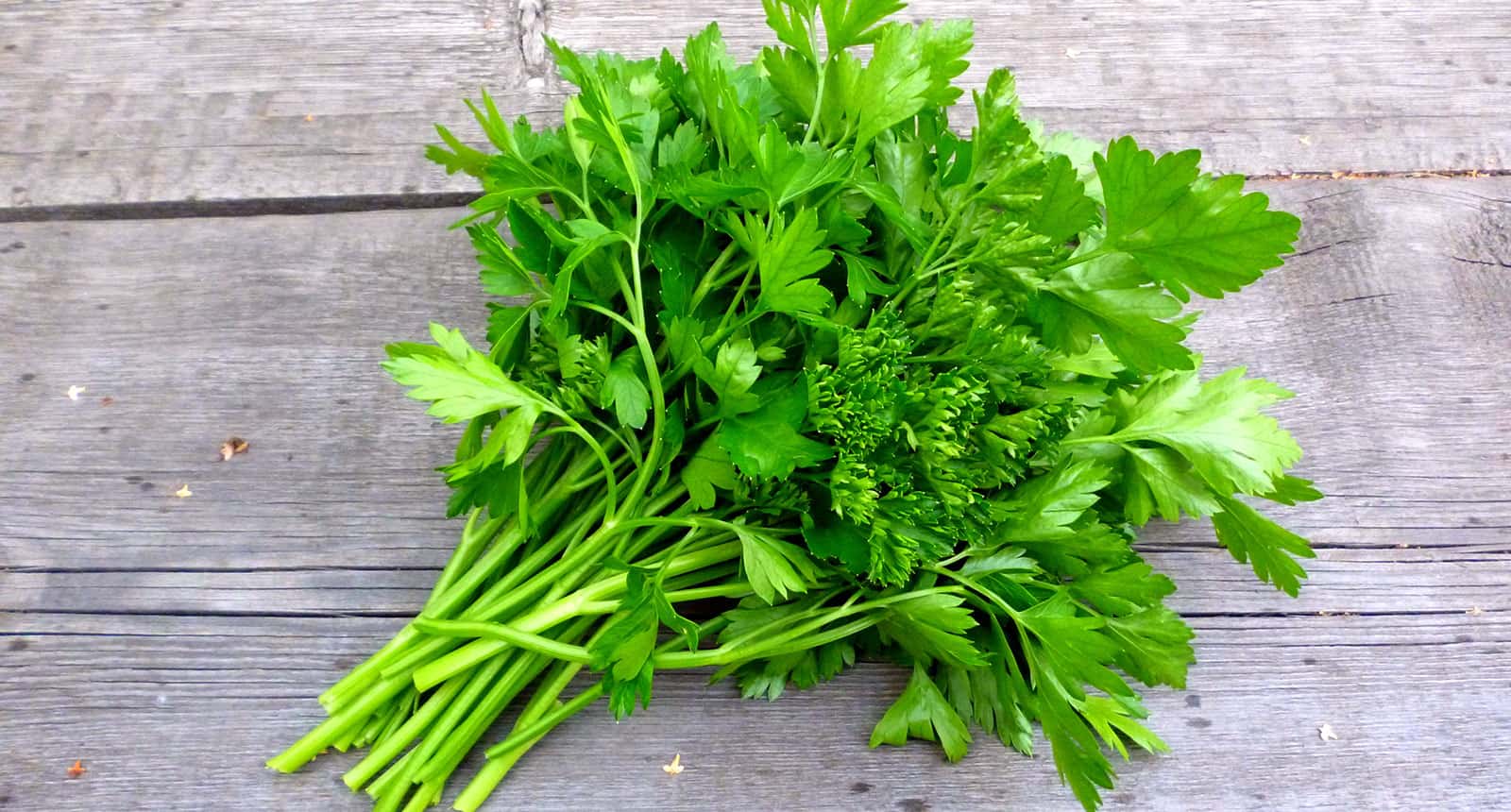 Method 2: Cumin
Especially when cooking Indian-style dishes, cumin can be your first choice. As the pronounced flavor of cumin is noticeably hotter than coriander, it's a popular ingredient for curries, meat stews, and soups, as well as a go-to choice for those who like spicy foods.
No matter what cumin variety you're going for, remember that you should only use half or a maximum of ¾ of the original coriander amount. Otherwise, your dish might become too spicy, causing a loss of other flavors.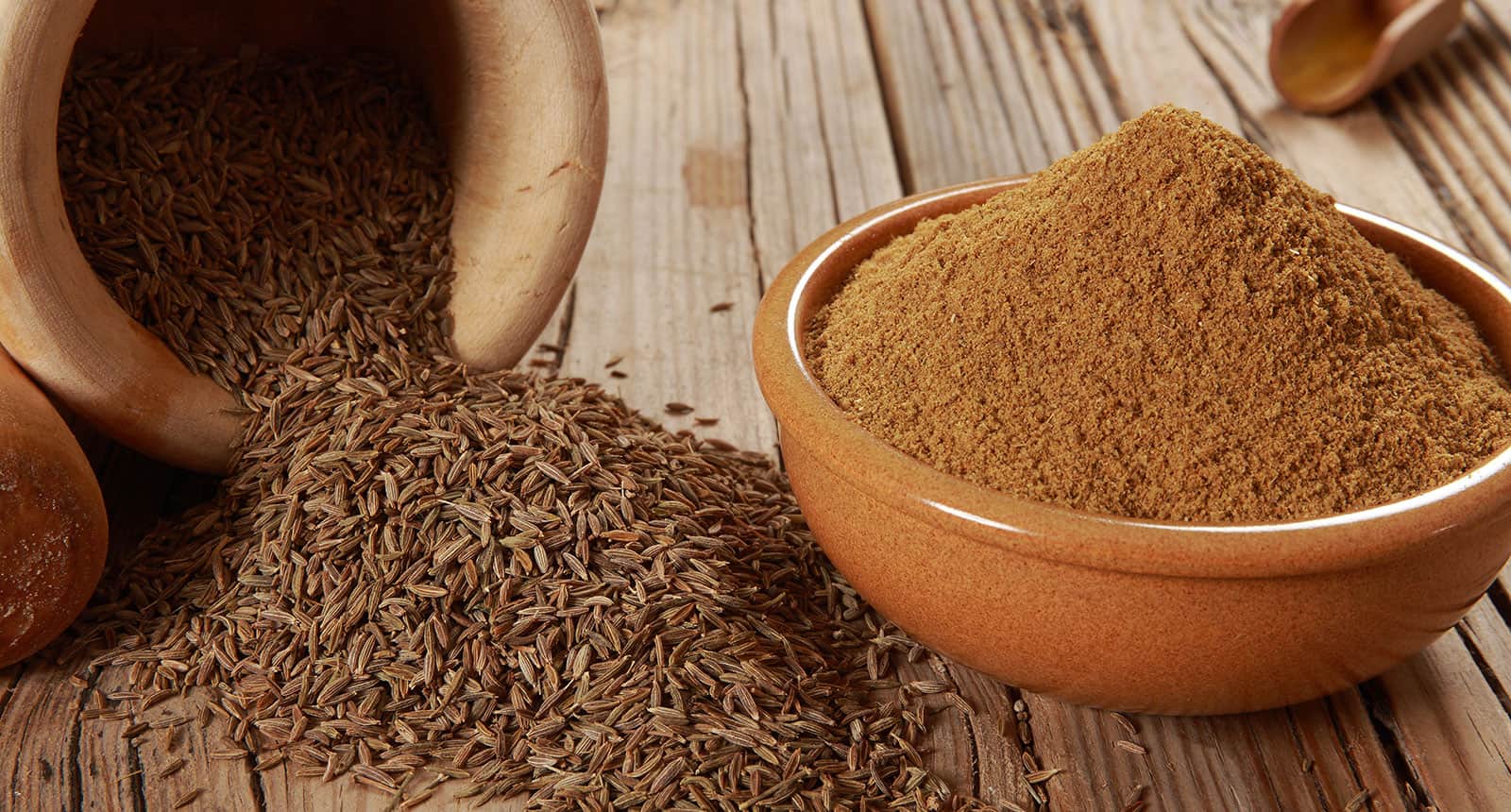 Method 3: Garam Masala
Garam Masala, and sometimes often simply called curry powder, is actually a mixture of different spices already, most commonly containing turmeric, cloves, cinnamon, bay leaf, mace, peppercorns, cumin, and coriander.
You read correctly, it contains coriander, and hence you are actually not replacing it but diluting it in a blend of other herbs and spices.
Be very careful when adding it to your dish as this mixture contains some strong, very dominant spices, and therefore small amounts make a huge difference to the taste already. Also, be aware of the fact that turmeric can result in your dish turning yellow.
Method 4: Caraway Seeds
If you had planned to use coriander as an ingredient and not to garnish a dish, you could replace it with caraway seeds. As they have a very similar composition of aromatic oils to the coriander seeds, you are not deviating a lot from the taste.
As the optical effect disappears, these seeds are appreciated in desserts, baked dishes, and stews, but you cannot use them to decorate your dishes. Do not make a mistake and throw a lot of them inside, as this can distort the taste significantly.
Instead, slowly and carefully spice and taste in between to make sure you will land just right.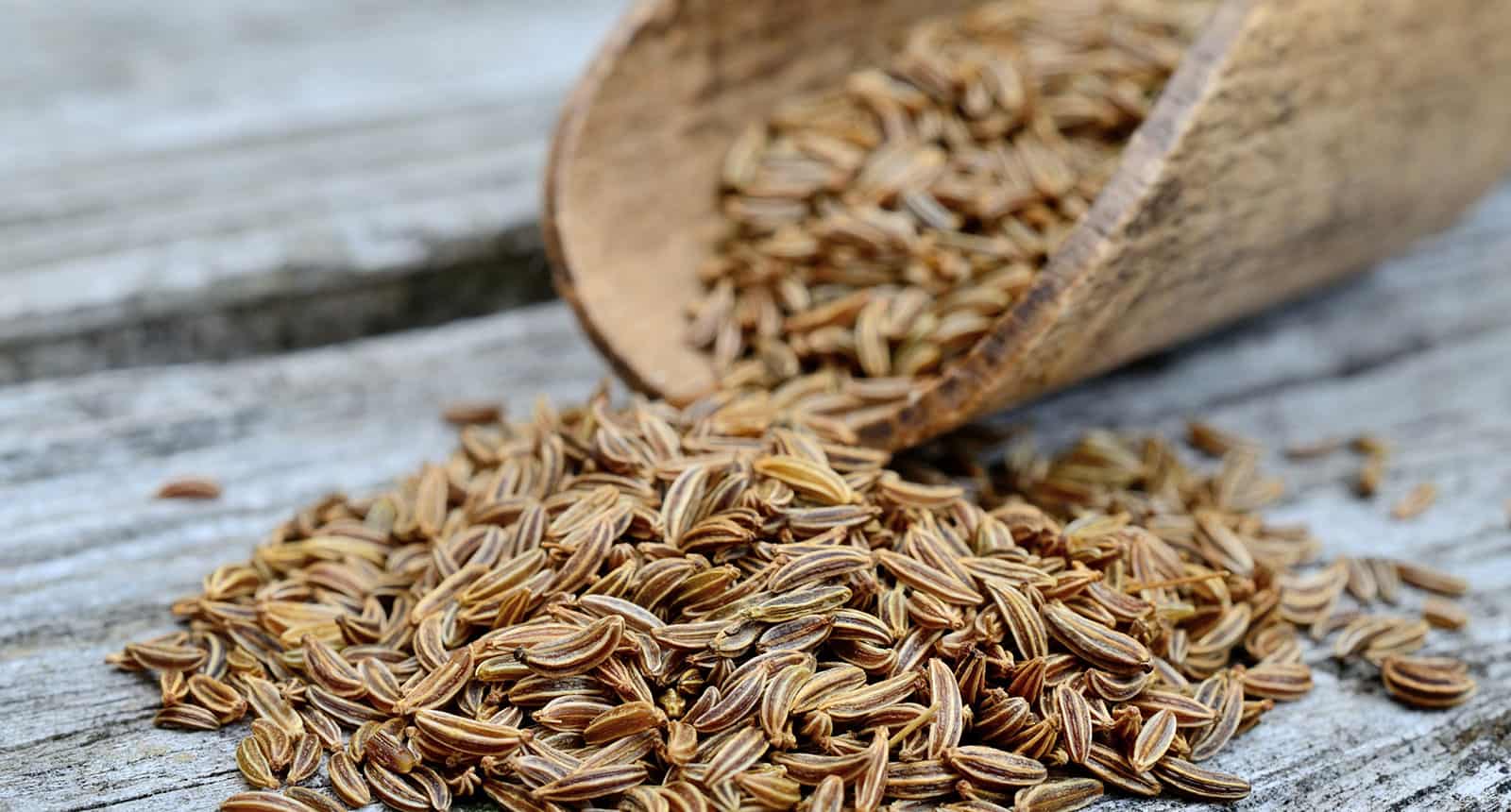 Method 5: Chervil
For those who are looking to replace coriander with a herb that has smaller leaves, and a little softer taste, I can recommend chervil. It looks like the little sister to parsley as it appears in a similar shape but much smaller in size.
In addition, it also tastes less strong, having a rather sweet note, and much less persistent compared to parsley or coriander. Hence, it is also a great alternative for parsley. Whether you plan to use chervil as a cooking ingredient or as a garnish, it can definitely meet your needs.
Chervil can also be a great alternative to decorate your dishes as the smaller leaves allow you to garnish some side sauces or small plates. In addition, the herb releases its great potential in butter sauces, omelets, or soups, especially when combined with fish and seafood.
You can use it in equal amounts to coriander if you go by weight. If you go by volume, be a little more careful as the smaller leaves actually make a higher volume even though it does not appear so at first sight.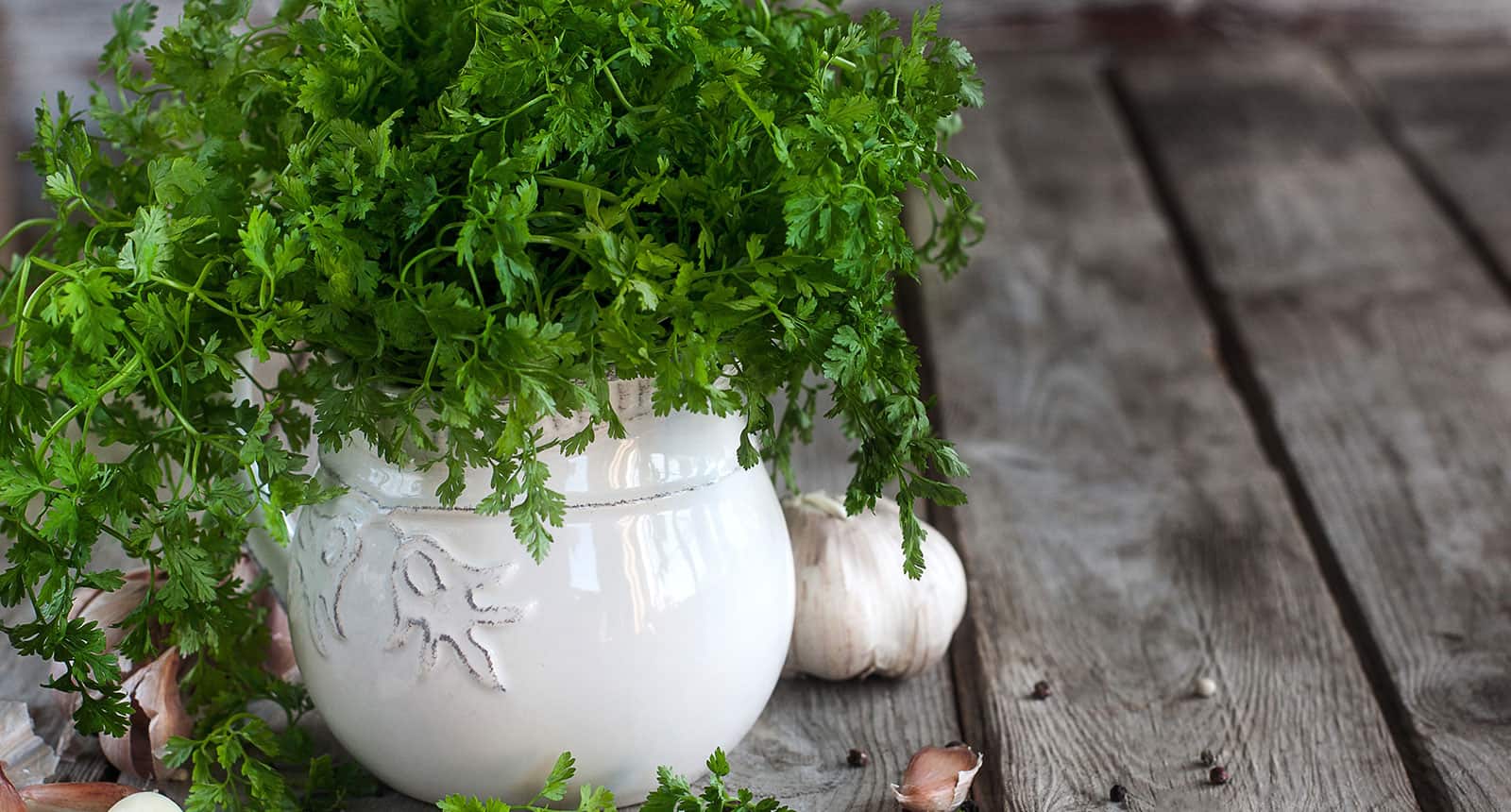 Method 6: Culantro
No, it is not a spelling mistake, this herb actually exists, and its spelling differs only by one letter from cilantro (coriander). Nevertheless, it works great as a substitute and is commonly used in East Asian cooking.
For example, it is a popular ingredient for curry dishes. Apart from being widely used in Asia, it is also a beloved element in Puerto Rico, being mixed together with onion, chili, and garlic. In general, you can replace coriander using equal amounts.
Method 7: Mint
When thinking of coriander and its strong, persistent taste, you most likely would not have thought about mint as a substitute option. However, it actually works pretty well, and as it offers a different flavor, it is a great choice if you are cooking for people who dislike cilantro or parsley.
While in western countries, apart from the British who cook a sauce from it, mint is most often used to garnish desserts or cocktails, and hence many people never think of this wonderful, sweet, and at the same time slightly spicy herb.
In Asia, however, you will find it as a standard ingredient to flavor many dishes such as soups, grilled meat, or noodle meals. I suggest you give it a try and you and your guests will be surprised about the refreshing taste.
You can use in equal amounts to coriander and even add a little more if needed. Due to its slightly sweet taste, however, you might need to add some other herbs to offset that.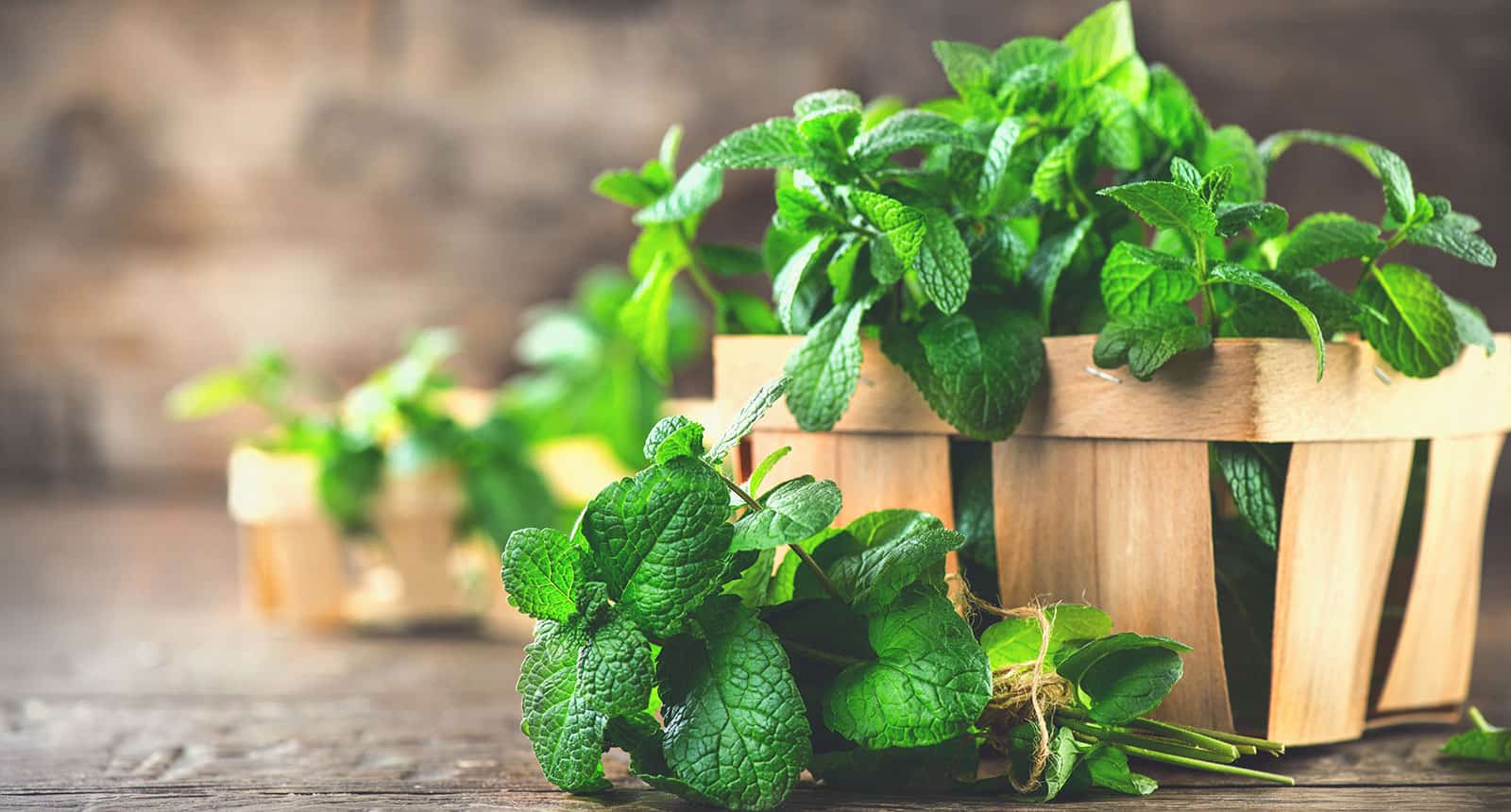 Method 8: Lovage
This rather also unknown herb can become your new universal ingredient, as it works well with many types of dishes, ranging from soups, stews to more solid meals. In addition, it can turn a simple omelet into a very exciting, delicious breakfast or lunch.
It looks similar to the Italian parsley and tastes like a mixture of it together with celery. This actually makes it again a stronger tasting herb, which you have to account for when adding it to your meal.
I recommend giving a little less compared to the amount of coriander you would add. As a bonus, you can also boil or grill the roots and use them as vegetables, which works very well as a side to grilled meat, or if you dip it into a sauce such as a ranch crème or bearnaise.
Use in equal amounts to coriander but taste your dish to avoid using too much.
Method 9: Celery
Celery, which comprises the entire plant, is not anymore a herb, but many people often refer to the leaves only and therefore still count it to the herbs. However, it appears in two different types where the main celery is the longer plant with sturdy stems, and celeriac, which consists of a root onion and thin stems with many leaves attached.
The celery stems are a highly appreciated ingredient for chicken soups, as it makes the water become sweet. Just pay attention to not keep it in there for too long as it can turn sour. The leaves, however, can greatly be used to garnish or hacked to add to stews or minced meat, for example, for dumpling fillings.
Hence, it is a great replacement for coriander. You can find it at any local grocery store, and it's easy to store it in order to extend the maximum shelf-life of fresh celery. Use the leaves in equal amounts to coriander.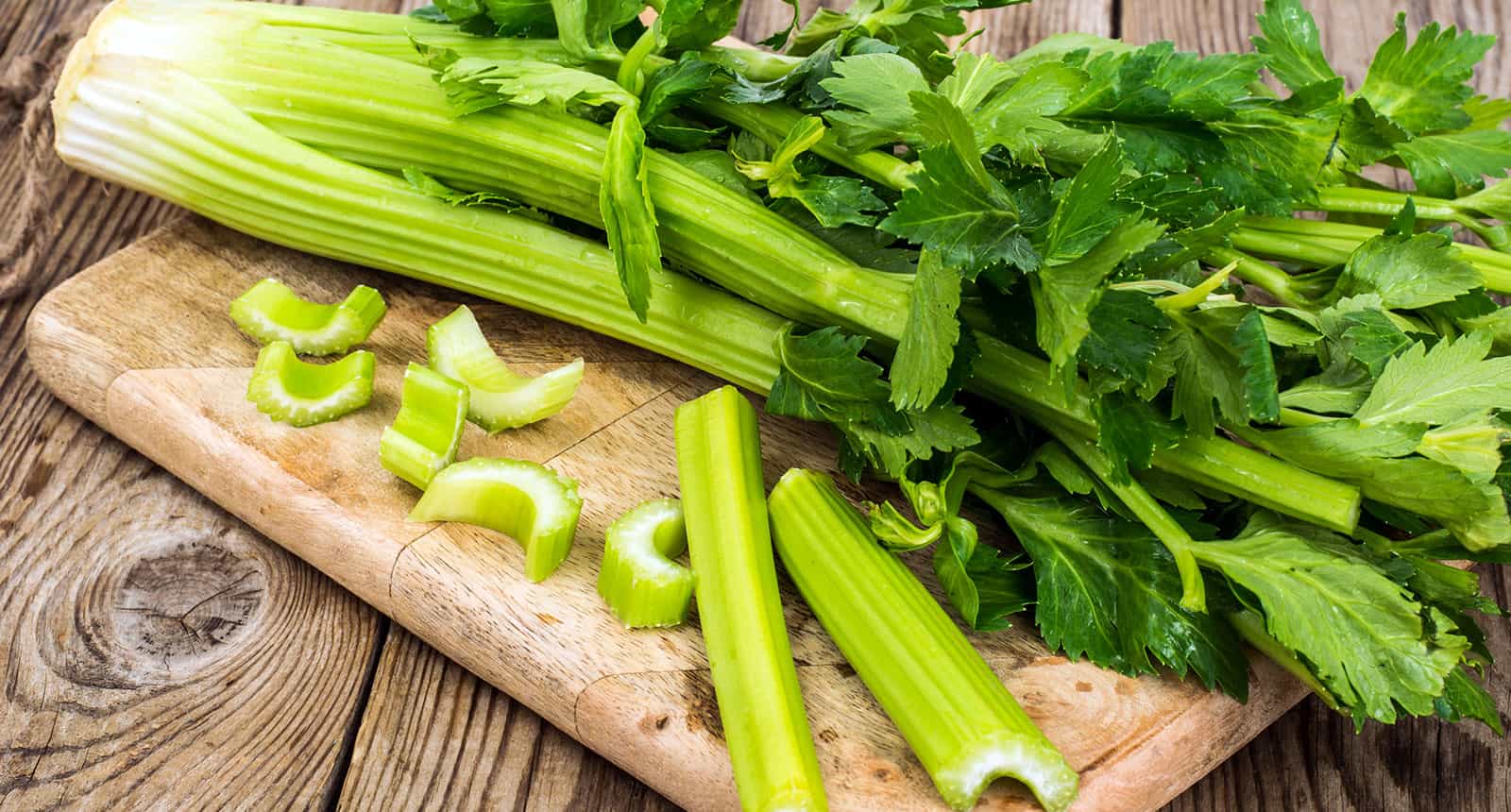 Method 10: Basil
In case that you are not familiar with any of the before mentioned herbs, I assume you have basil at home. As there are many dishes that feature basils, I'm certain that you're already familiar with this herb as well as its applications.
Since Italian cuisine with its simple to prepare pasta dishes has arrived in almost any country, basil is one of the most beloved herbs worldwide. There are many different types of basil, and some of them have different names across the globe, but all of them are rather similar in appearance and taste.
Being less spicy and sweeter, we are used to eating it with tomatoes, and cheese, be it in the form of a sauce (the famous pesto Genovese), as whole leaves with mozzarella cheese, or hacked as a spice for the Bolognese sauce, for example in a lasagna.
In Asia, basil is a common green to add to various noodle soups, and hence it can serve as a great alternative to coriander for both Asian and European meals. Depending on how sweet the basil leaves taste, use either equal amounts to coriander or a little more if needed.
So, between mint and basil, which one should you choose to replace coriander? To answer this question, you'll need to compare mint and basil in terms of taste, aromas, applications, as well as dietary compatibility. Knowing this will help you determine which one to go for.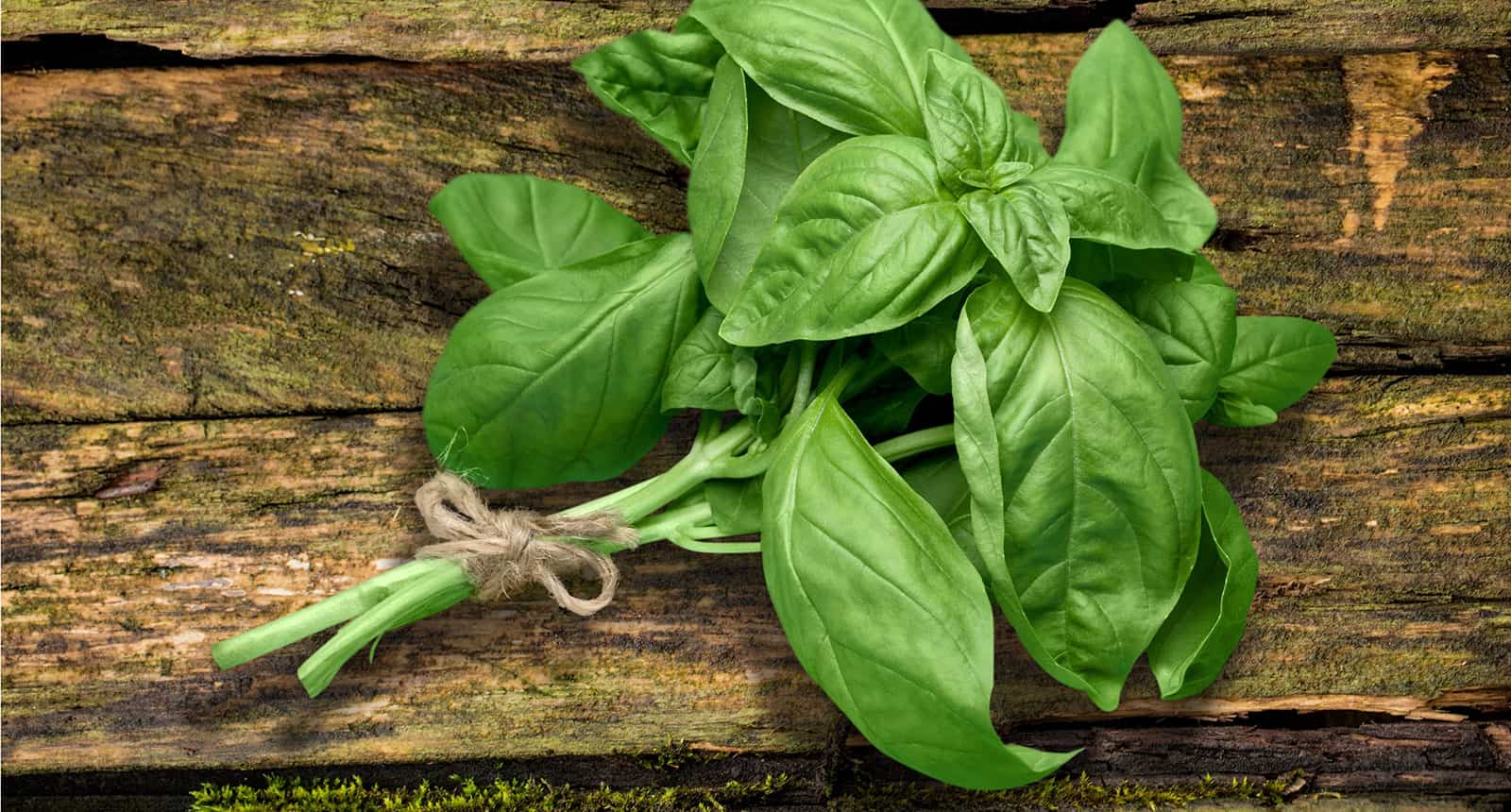 How To Fix The Taste If You Added Too Much
Of course, when cooking and experimenting a little with different herbs and spices, it can happen quite easily that you add too much of one ingredient, or you add too many different herbs, and you, therefore, lost the primary taste of your dish.
If this happens, do not panic. It is important to stay calm at this moment. Many people actually panic and start to add more and more spices, which will turn it even worse. If you cook something hot, remove the pot from the stove and take a spoon to taste it.
Try to keep it in your mouth for a while to analyze the taste. If it is too spicy, you can fix it by diluting it further. Milk products are great in offsetting spicy tastes, so if you can, add some milk or whipping cream.
A little more difficult approach is to gradually add the amounts of all other ingredients. If your recipe is, however, pretty complex, consisting of a lot of different ingredients, then this may not be a good approach as you have to be very good at guessing the exact amounts of everything.
Expectation Vs. Reality
Now you know ten different herbs to replace coriander. Take a moment to think about why you are replacing coriander, and then choose the best available herb. Some of them are maybe difficult to get, depending on where you live, while others are more common and hence the chance to get them is much easier.
Also, some of the herbs presented have a very similar taste and are therefore great to use if coriander was not available, but maybe unsuitable if you are cooking for people who do not like coriander due to its taste.
As a final piece of advice, I like to tell you to always add herbs and spices slowly and gradually, and check for the taste after every step to avoid that something will go wrong. If this article was helpful, please leave us a comment and tell us which alternative you have chosen and how it went.
Good Luck!