If you are curious about how to store fresh dill, you have come to the right place. Dill is a flavoring plant used in cooking in many Asia countries. Dill also brings many miraculous benefits to each person's health with its rich nutritional components.
In this century, you might have a variety of fruits and vegetables in your fridge, especially dill, but you might not know the correct ways to store dills? How long can fresh dill last in different conditions?
With the desire to convey more meaningful messages, the article will be a brief overview from concept, benefits to the detailed instruction of fresh dill storage. So, let's get started to explore the world of the dill.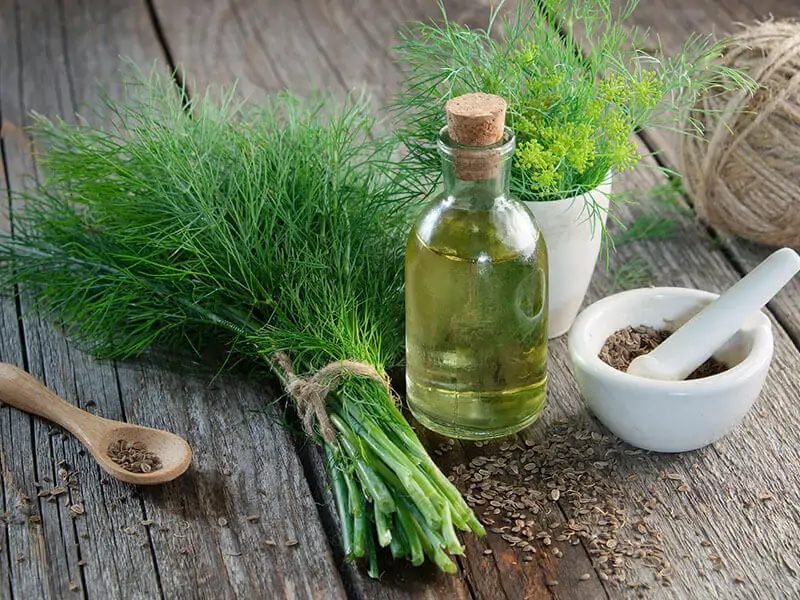 Here Is An Overview Of Dill
Even though you are a person with detailed knowledge of dill or not, this section will lend a hand to you to review everything from small to large aspects.
Original Concept
Dill leaf is known as "Dill Weed", a food-seasoning spice. Due to its diverse nutrition, Dill is also used to make treatments for children to adults.
It is grown annually, and blooms in summer months with an average height between 60 to 90 centimeters. Moreover, the body is smooth and has longitudinal grooves.
The best taste of dill is the not-blooming period. At that time, no bitter spice as the blooming time, just left the taste of freshness and coolness.
Do you know that dill can also be a good replacement for celery seed because of its perfect flavor? Dill gives pickles and salads a savory flavor without modifying the recipe.
Are dill weed and dill seeds the same thing? This question may make you confused a little. They come from the same plant, but dill seed has a strong flavor similar to caraway. Besides, dill weed is the fresh leafy fronds that supply a light, fresh taste. Dill seed seems to be more pungent.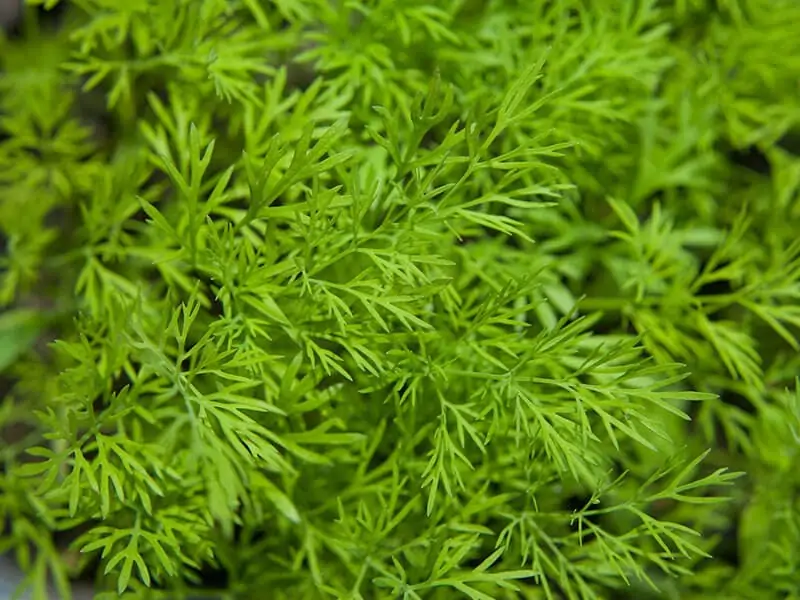 Nutrition Components
Fresh dill is relatively low in calories, but includes more essential nutrients such as Vitamin A, Vitamin C, the mineral Mangan, etc. Especially, in 9g fresh dill, you can find the following nutrients:
| Calories | 4 |
| --- | --- |
| Vitamin C | 8% DV |
| Vitamin A | 4% DV |
| Manganese | 5% DV |
| Folate | 3% DV |
| Iron | 3% DV (1) |
The Effects Of Dill On Health
In addition to assisting to leveling up the flavor of the dish, dill is always valued for the practical effects it brings.
Cure Digestive Disorders
Eating cooked dill leaves every day helps in good digestion and prevents constipation. Especially for growing children or infants, dill leaf decoction mixed with children's food will present digestive disorders in young children and help them sleep well (2).
Provides A Variety Of Necessary Vitamins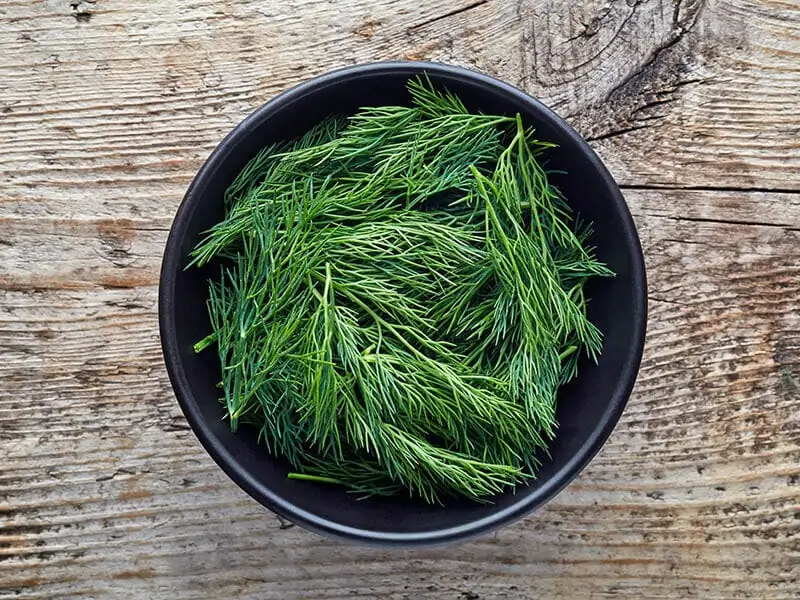 Vitamins A and C are two of the vitamins that play an extremely important role in the health of every human being. As you know, vitamin A is a key micronutrient in helping people maintain vision, simultaneously promoting the growth of the body.
Meanwhile, vitamin C plays an irreplaceable role in bone formation, maintaining healthy teeth and gums, metabolism, fighting infections, and protecting the body's immune system.
Heal Wounds And Insect Stings
In traditional medicine, dill is a plant traditionally used to heal wounds or poisonous bites, as well as to remove poison. That's because dill essential oil is believed to have several ingredients that can stimulate skin healing and even heal deep wounds.
Provides Antioxidants For The Body
Dill leaves and especially seeds both contain antioxidant compounds, which can protect cells against the damaging effects of free radicals. It's helpful to believe that: the consumption of foods rich in antioxidants, such as dill, has the effect of reducing inflammation in chronic diseases, preventing the risk of brain, heart, or liver disease.
Support Cardiovascular Health
Heart disease is the leading cause of death today and is often linked to factors such as high blood pressure, elevated cholesterol, and chronic inflammation.
The flavonoid content found in dill has a protective effect on heart health thanks to its strong antioxidant and anti-inflammatory properties.
When Should You Harvest Fresh Dill? How To Choose Fresh Dill?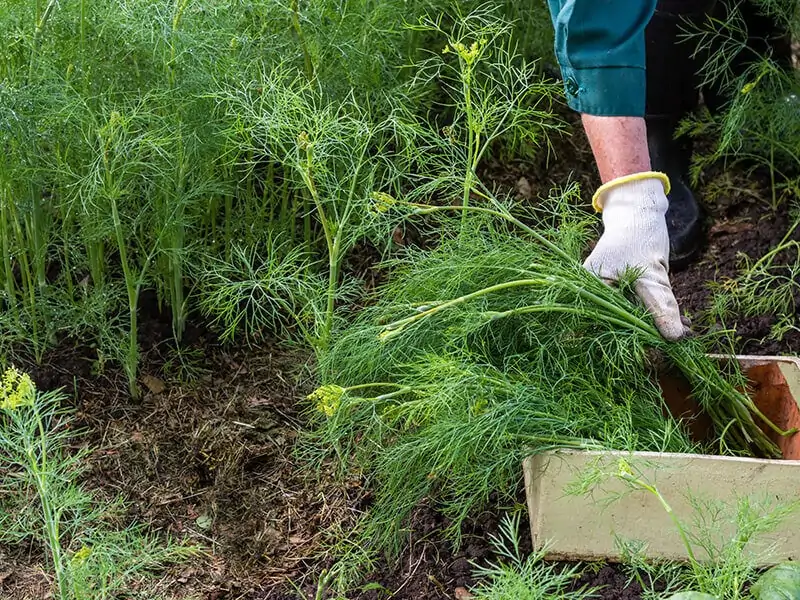 When will be the greatest time to pick fresh dill? It's when the dill plant begins to blossom because dill will have the strongest scent and best flavor during this time. Picking fresh dill is recommended done on a dry and sunny day, and you should pick dill weed early in the morning.
While harvesting dill plants is a simple procedure, it is an important one since plant development and leaf output depend on it. When you cut off too much dill weed, the plant's capacity to recover rapidly is affected.
Unless you already have plenty of dill, start with the elder leaves. To snip the leaves, use a pair of sharp, sterilized scissors.
When purchasing fresh dill from the market or supermarket, you should opt for the dill with lively green color. Pay attention to the color when choosing dill so that you will have the freshest dill for storage.
How To Store Fresh Dill In The Right Ways
Along with the above-wonderful effects, it is normal to see that dill becomes essential in all homes. But to save the cost and keep the long-term fresh dill, you need to know at least 7 methods to support the preservation.
Method 1: Freeze Dill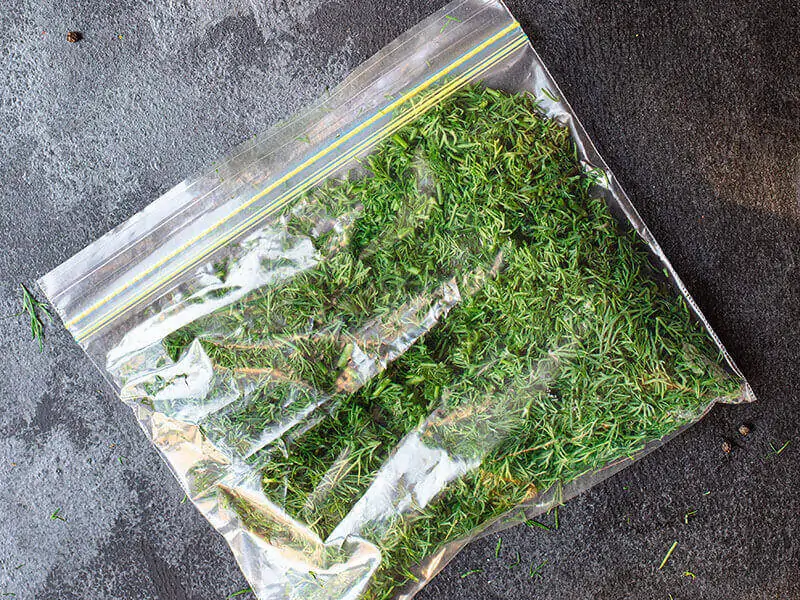 Freezing dill doesn't take much of your precious time, but it helps dill last longer. And this method is perfect if you have a lot of dill on hand.
Preparation
Dill
A paper towel
A freezer bag/An airtight box
Step 1: Clean The Dill And Wait For Drying
After cleaning the dill into cold water, it needs to be dried on a paper towel. You can rinse it with the sink once to help remove any left dirt or insects.
Then, lay it flat on a paper towel, and the dill will be dried. Just dry to be as good as the peak of proper time, not being crunchy.
Step 2: Remove Damaged Components
Remove any brown and damaged leaves carefully as much as possible, but don't chop the dill. Preserve the whole dill until you want to use it.
Step 3: Prepare A Freezer Bag/An Airtight Box
A freezer bag is a usual way to seal the dill, or you can use an airtight box. Moreover, maybe it is good enough to separate dill based on serving-size portions.
Step 4: Put Fresh Dill In The Freezer
Freezing can help store fresh dill from 4 to 6 months. This duration is the time when dill brings out the best quality, and you can also safely use fresh dill after this time.
Let's save the dill for a long time with freezer bags or airtight boxes.
Method 2: Keep Dill's Freshness With Jar (Store In The Fridge)
Apart from storing fresh dill in the freezer, you can also store it in the fridge with a jar. Sometimes, you can make this jar like a decoration on a table in the living room.
Preparation
Step 1: Get Ready With Washing And Drying
The first step of all things is to wash and dry the dill with paper. Clearwater, no dirty, no time to soak, so you can keep the freshness of dill for a long time. There are useful tips to make dill both pure and qualified.
You can also utilize a good-quality salad spinner to make sure the fresh dill is dirt-free, and all the excess water is removed.
Step 2: Take Out Unnecessary Parts
Stems of dill are the reason why dill soak up water better. Cool and fresh. Cutting out already damaged is a good way to help reduce the risk of mold.
Step 3: Key Period Of Method
Put the whole body of the dill deep in a jar and pour about 1 inch of water into the jar, like the way you do with flowers in a vase. After that, cover the jar with a lid and transfer it into the refrigerator.
This method can help fresh dill last for about 3 weeks. Remember to change the water every 3 days or less if you see changes in the water's color.
Method 3: Store Dill In The Drawer Of The Fridge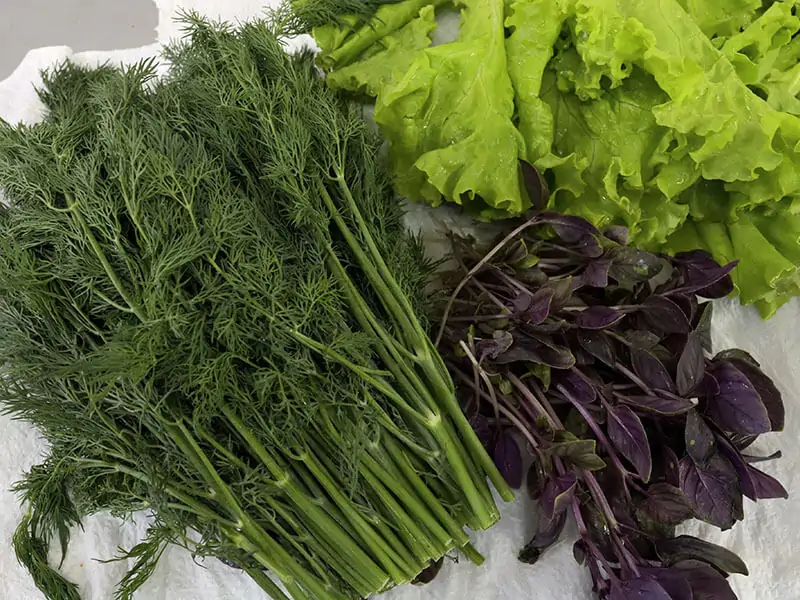 One of the quickest ways to store fresh dill is by making use of the fridge's drawer. Let's move on!
Preparation
Dill
A wet paper towel
A freezer bag/An airtight box
Step 1: Preparation Period
After rinsing through cool water 2 times, let dill on paper towels to dry totally. A little bit of water can make mold grow quickly.
Step 2: Use A Wet Paper Towel To Wrap Dill
Prepare a wet paper towel, just a little bit damp. Put the dill on this towel and roll it. Dill needs a small amount of water to prevent it from drying out, but not too much dampness, so you require measuring and judging exactly.
Step 3: An Airtight Container Will Help Prevent Dill From Exposing To Oxygen
Like method 1, dill should be kept in freezer-safe airtight containers or freezer bags to help dill run away from being exposed to oxygen in the fridge.
Step 4: Store Dill In The Fridge
1 week is the limit when you store the dill in this base. However, regarding general fridge temperature, dill can darken in color faster or slower. You should pay attention to this point to protect the whole family's health.
Method 4: How About Dill Vinegar?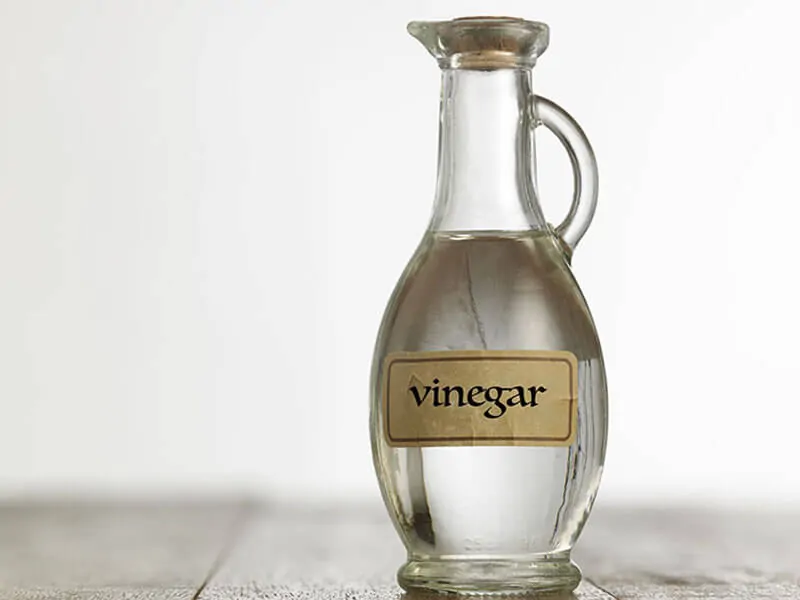 Dill vinegar is the flavor that really suits my taste. You should only try this method at least once.
Preparation
Dill
A wooden spoon
A big bowl
A cup of vinegar
A decorative bottle/jar
Step 1: Get Ready With Washing And Drying
With a wooden spoon, you can crush the chopped dill leaves in a small or big bowl.
Step 2: Mix And Match
It is good to know a cup of vinegar just needs to be warm, not quite hot. You should separate the dill sprigs from the vinegar and permit the hot vinegar to pour over the crushed dill in the bowl.
Step 3: Transfer The Mixture To A Bottle and Store It At Room Temperature
Wait until the mixture becomes cool, add 2 more cups of vinegar, and mix thoroughly. Transfer the mixture into a jar or a decorative bottle with the help of the funnel. Dill vinegar can last at room temperature for about 3 to 6 months.
Method 5: Salt – Salvation Of Dill
Try another method, and you will be surprised by the result of salt & dill.
Preparation
Dill
A salad spinner
Salt
A big bowl
Step 1: Wash And Dry The Dill
With the power of water, you can wash the dill for storage and use a salad spinner to make it drier.
Step 2: Remove The Damaged Parts
Cut back the bad parts of the dill, and divide leaves into equal pieces.
Step 3: Mix Salt And Dill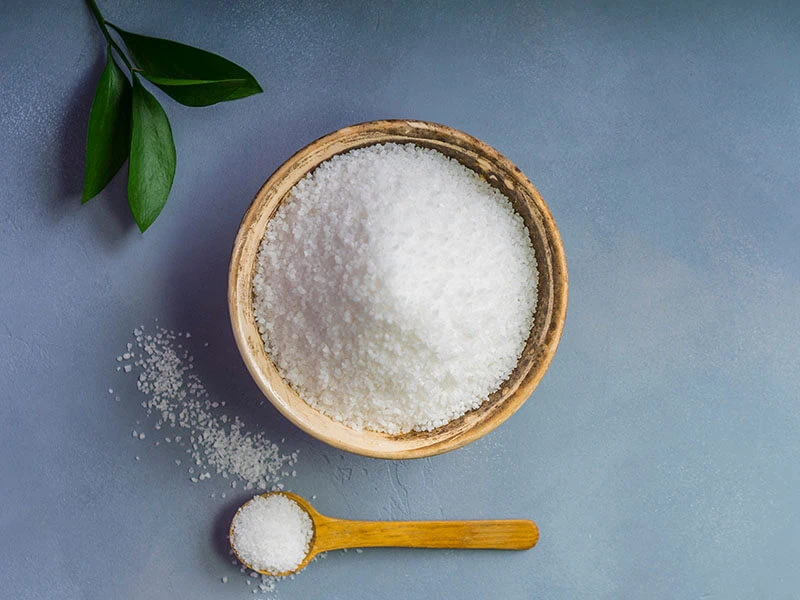 You should mix salt and dill in a ratio of 2:1 to ensure the permeability of the seasoning and make sure the salt adheres evenly to all sides. If you want to use table salt that contains sodium, it is still fine.
Step 4: The Appliance Should Be Chosen
I recommend choosing an airtight container rather than a freezer bag for a fresh taste.
Step 5: Store Dill In A Cool, Dry Place
You should place the container in a cool and dry area with temperatures of about 50F. With this storage method, the shelf life of dill can be about 6-8 months.
This detailed guide will show you the step-by-step instructions for storing dill with salt. No hesitation, let's go.
Method 6: Dry Dills To Store Efficiently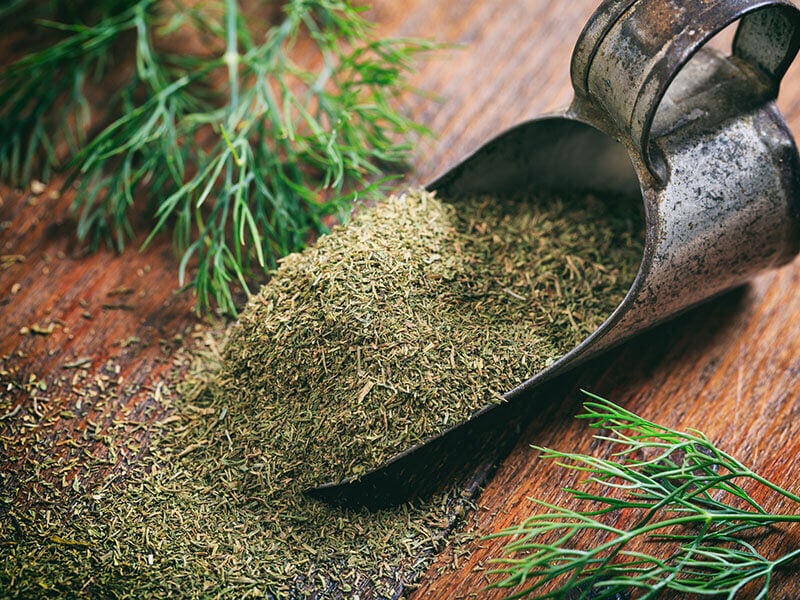 It is not difficult to dry anything, especially dill. Follow these steps to find out what you prefer.
Step 1: Thoroughly Wash
Take advantage of salad spinner speed to rinse and let the dill dry with paper towels.
Step 2: Gather Groups
8-12 dill leaves gathered in small bunches. Use rubber bands to tighten them. Make sure there is no water left.
Step 3: Air Drying/Oven Drying/Microwave Drying
You can select 1 of the 3 below ways to dry the dill to store it efficiently.
Air Drying
Choose a proper place: Whether you hang the dill inside or outside, you need to make sure that your surroundings are dry and have good circulation.
If you intend to hang the dill outside, buy a kraft paper bag to cover the dill, keep it away from dirty or toxic elements.
Let the dill hang to dry for 2 weeks.
Oven Drying
Get ready with your oven preheated to 110 degrees F (43 degrees C) or lower.
Cover the baking tray with wax paper. Then spread a layer of dill on the baking tray.
Dry the dill for 2 to 4 hours. Require checking your drying dill regularly.
Leave the dill cool and wait for storing.
Microwave Drying
Prepare a large plate that fits in your microwave. Put 2 layers of paper towel on.
Spread a layer of dill on the plate. And let a layer of paper towel on the top of the dill.
Set 4 or 5 minutes on high heat to run the microwave. During that time, check it carefully again. If it is not dry, continue for 2 minutes in the microwave.
Leave the dill cool and wait for storing.
Just 2 minutes, you already have the perfectly microwave-dried dill
Step 4: Harvest Your Results And Store The Dill In An Airtight Container
After all, you can manually separate the dried leaves and stems. Filter again and store in an airtight box. Keep the dill in the dark and dry place to use.
Under proper storage, dried dill weed can last for up to 2 or 3 years. You can pair dried dill weed with many types of seafood, especially salmon.
Method 7: Have You Ever Tried To Store Dill In Oil/Butter?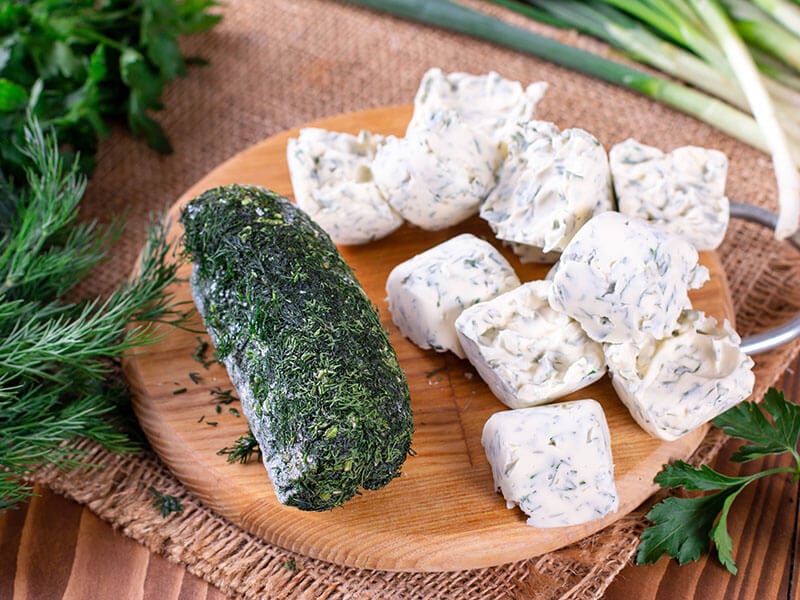 Here is another good method that you might not know. The result is extraordinarily effective and will make you surprised, so let's try.
Preparation
Dill
A salad spinner/A paper towel
A Sharp/Knife
Olive oil/Butter
Ice tray
A freezer bag
Step 1: Wash The Dill Thoroughly And Cut Off The Discolored Parts
Dry the dill so that there is no water left with a salad spinner or paper towel.
Step 2: Puree Or Keep The Shape
You can choose one of the two options below:
Puree
Place the dill in a food processor with 1/3 cup of olive oil for every 2 cups of leaves, or 1/2 cup unsalted butter for every 2-4 tablespoons of leaves.
Then pour slowly into each ice tray to prepare the mixture to freeze.
Cut And Wait To Freeze
Chop the dill into each ice tray.
Then slowly pour the melted butter or olive oil into the tray.
Step 3: Cover With Food Wrap.
Cover the ice cube tray with food wrap and let the dill in the freezer.
Step 4: Transfer Frozen Dill Into The Airtight Container
Once the cubes are completely frozen, transfer the dill to airtight containers marked with the date and quantity.
Whenever you need to use dill, just take an ice cube. If stored at a steady temperature of 0°F (-18°C) in the freezer, dill should last for 1 year.
How Long Does Fresh Dill Last?
The lifespan of dill depends on the condition and techniques it has. In some cases, it can last a long time and vice versa.
When stored in a fridge, it can last longer if stored properly by wrapping it in a damp paper towel or in a jar with a tight-fitting lid.
If stored in the freeze, its shelf life will be even longer. It can last up to 4 or 6 months with the best quality maintenance. It is safe to use after this time with different foods.
This table will give you an in-depth look at dill's shelf life in different conditions:
| Methods | Shelf Life | Noted |
| --- | --- | --- |
| Freeze Dill | 4 to 6 months | Retain the flavor of fresh dill better than the drying method |
| Store In A Jar (Fridge) | 3 weeks | If you want to keep more time for the dill, you need to change the water in the jar every 2 to 3 days |
| Store In A Drawer Of Refrigerator | 1 week | When you dry or freeze dill, some of the key oils inside their leaves are released. Some oils inside their leaves required me to try my best to be here |
| Dill Vinegar | 3 to 6 months | The sourer, the better, but it should not be too long. Recommend you use it before 6 months to feel the original scent |
| Salt - Salvation Of Dill | 6 to 8 months | You can use sea salt, kosher salt, pickling salt (do NOT use salt with iodine) |
| Dry Dill Weed | 2 to 3 years | Fresh dill makes the best-dried dill |
| Store Dill In Oil/Butter | 1 year | You just use these dills for recipes that include oil or butter |
Above all, the longevity of dill depends on the conditions and techniques used to store it. The question is, is it wrapped with a damp paper towel that is moderately damp but not too dry? Does the container have a tight-fitting lid? Is the refrigerator temperature too high? Etc.
And certainly, the freezer will have a longer shelf life than the cooler because of ít freezing function.
How To Tell If Fresh Dill Has Gone Bad
To detect spoilage of all food, you can try many times. Human senses are willing to evaluate a portion of food. This article will help you learn more about the above issue!
Look
Looking at the appearance, you see a difference in the color level, and there is fading in here, then throw it out because you certainly do not want to bear the pain from your stomach. Remember to throw away dill that is discolored.
Smell
If your nose encounters an unpleasant odor, there is a strong odor in the surrounding area. Feel free to throw away any dill that has an off scent.
Touch
Maybe you also have to touch it to feel how hard and fresh the dill is. Dill that has been spoiled will become soft when touching.
Heartbreaking Dill Recipes That You Should Try
With a better understanding of the value of dill, the dishes associated with dill also increase significantly. Dill is considered a versatile herb, it is used in many different forms. In general, fresh or dried dill leaves are used to promote the flavor of dishes such as salads and sauces.
Dill seeds and powder are commonly added to soups, pieces of bread, and some vegetable dishes, including dill pickles.
You can use carp or snakehead fish to steam with beer. The soft, sweet taste of the fish provides a scrumptious taste without any unpleasant fishy odors, thanks to the use of a portion of fresh dill leaves to eliminate odors during the steaming process. Not only that but steaming with beer also makes the fish taste quite special.
In this awesome recipe, you can use fresh or the frozen dill that you have applied the above methods. This homemade tartar sauce will taste as good as the one you usually buy, and it pairs perfectly with breaded fish fillets or fish sticks.
Homemade tartar sauce is as easy as pie. Just spend a few minutes to get the detailed instruction of this sauce.
A perfect dish for dinner with less than 30 minutes; who doesn't love lemon dill salmon? Moist and tender salmon and the perfect flavor of fresh dill will make your mouth water. This is my go-to dish whenever I crave for salmon but short for time.
FAQs
Here are some questions that people frequently ask when it comes to storing fresh dills. The article has almost come to an end, please spare a few more minutes to deepen your knowledge.
Good Food, Good Mood
Above is an overview article about dill as well as its effects. Now you have clearly know the correct ways to store dill, so do not forget to apply the above tips to keep your kitchen full of the scent of dill.
You also take advantage of this opportunity to show off your cooking skills with a new taste of dill to make your family be cozier. Don't forget to share your cooking experience with dill. If you have any questions, feel free to leave a comment. Have a nice day and stay safe.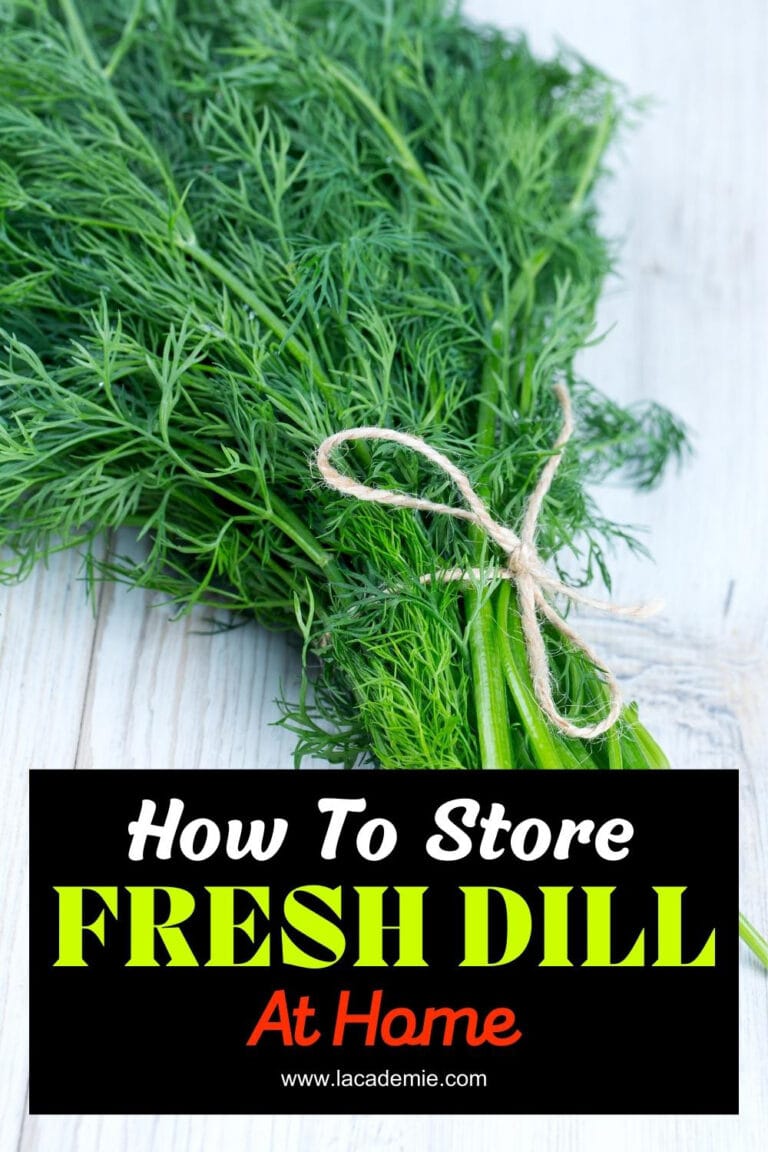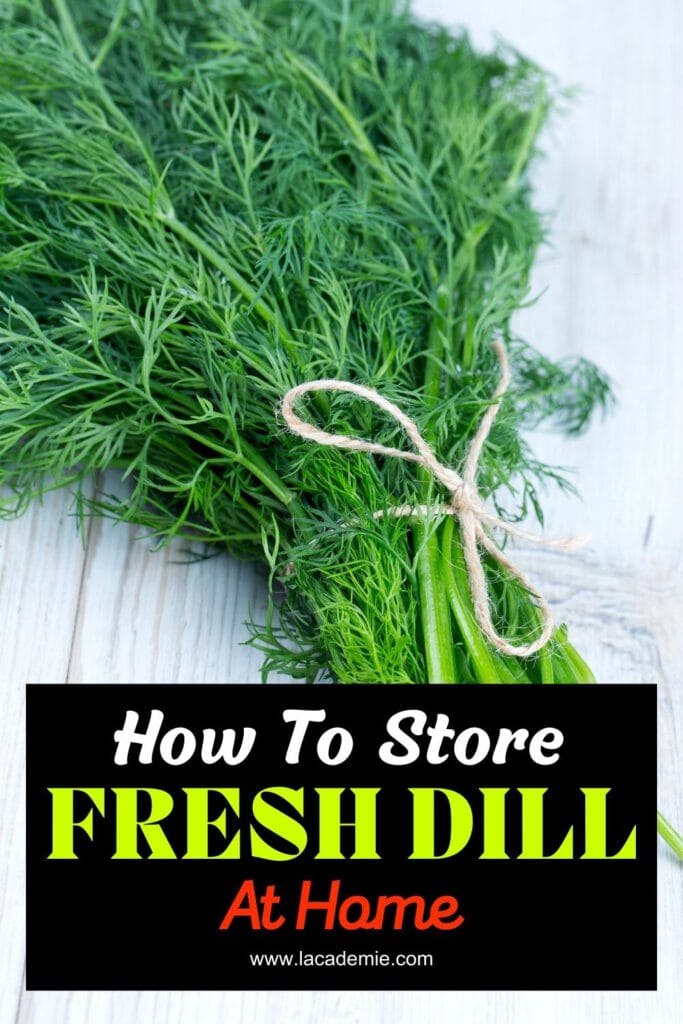 References
McGrane, K., 2020. Dill: Nutrition, benefits, and uses. Healthline.
Anon, 2021. Dill: Uses, side effects, dose, health benefits, precautions & warnings. eMedicineHealth.