With the help of these best Vodka cocktails from around the world, your everyday stresses will be obsolete. Not only are they delightful with a mix of different flavors, but the cocktails can also improve your mood if you drink them responsibly.
There are so many varieties that suit your preferences, including tangy, sweet, and fruity alcoholic beverages. Instead of going outside for an expensive glass of cocktails, you can make them yourself.
If you're already interested in this topic, I might as well share what I know to help you in this journey. The list below contains some of the top recipes for cocktails, and they're extremely simple to make. Let's not wait any longer and jump right in.
How Vodka Came To Be
On the Polish side, people claim that the country has been producing this alcoholic drink since the Middle Ages. The first-ever mention of "Vodka" in Poland came from the Sandomierz Voivodeship, a local government in south-western Poland, during the 15th century.
But when it comes to the Russians, they would say that the drink was created during the early half of the 14th century by a monk named Isidore. Based on a popular theory, the monk wrote down the first Vodka recipe in his monastery in Moscow.
While the debate about the original birthplace of Vodka is still ongoing, no one can deny the massive influence of this Eastern European specialty on the global alcoholic beverage market.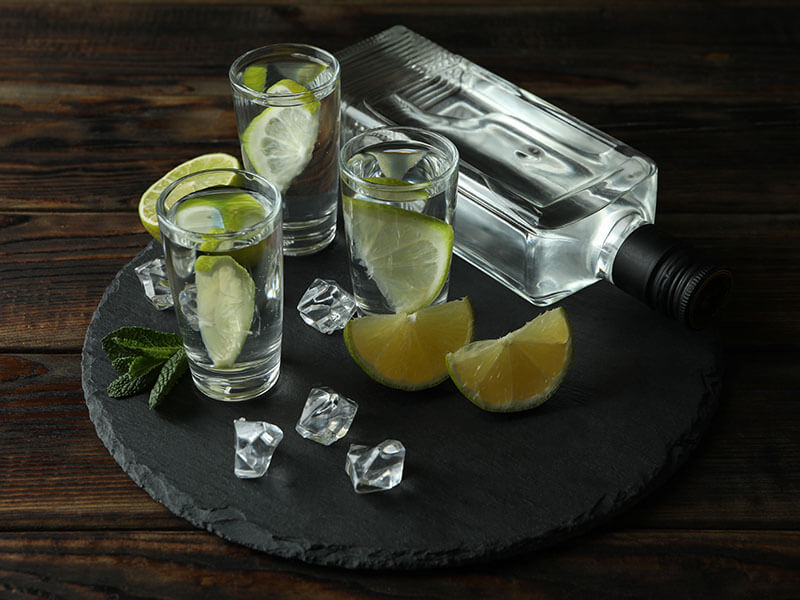 How Do Breweries Make Vodka?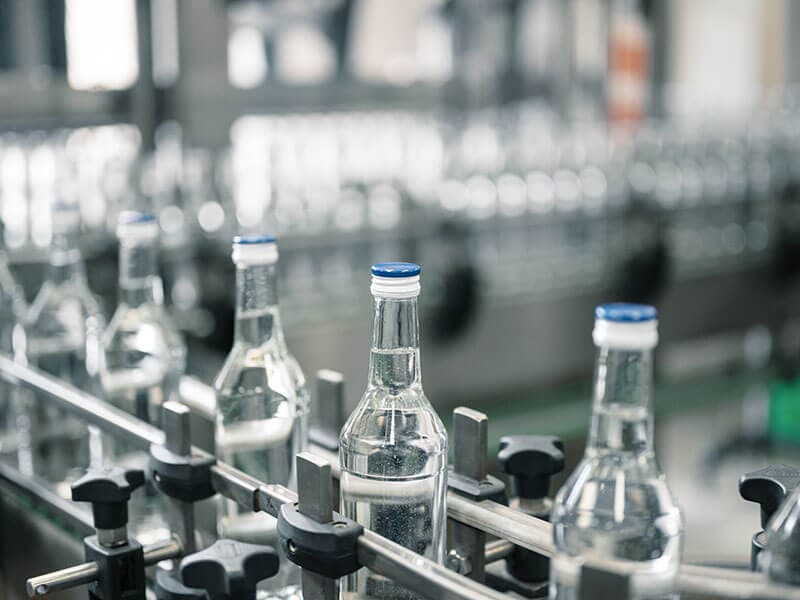 In order to know how you can enjoy Vodka, you must first understand the core of the drink, which is the grains. Most breweries nowadays use corn, rye, or wheat. They contain a high sugar level that kickstarts the fermentation process alongside the yeast.
Once the fermentation is complete, the liquid will go through a combination of distillation and filtration. The more vigorously breweries distill the liquid, the purer the Vodka becomes. Before the drink goes into a bottle, it usually gets diluted with water to reduce the alcoholic level.
While most Vodka bottles are very plain, there are special versions with extra flavorings to make them stand out. They include chocolate, fruit, and vanilla-flavored Vodka.
What Does Vodka Taste Like?
To the uninitiated, Vodka might come off as too peppery at the tip of your tongue. After this unpleasant sensation ends, your mouth will feel a bit dry and dehydrated. This is what people call "dryness" when they describe alcohol.
That experience is different from those who are experts at tasting Vodka. Just in fragrance alone, you can smell a slight hint of sweet grain. When the liquid touches your taste buds, you can tell if the drink is of high or low quality just by the burning.
If the quality is low, it burns a lot. On the other hand, high-quality Vodka gives a very smooth feel that goes straight down your mouth.
How Can You Enjoy Vodka?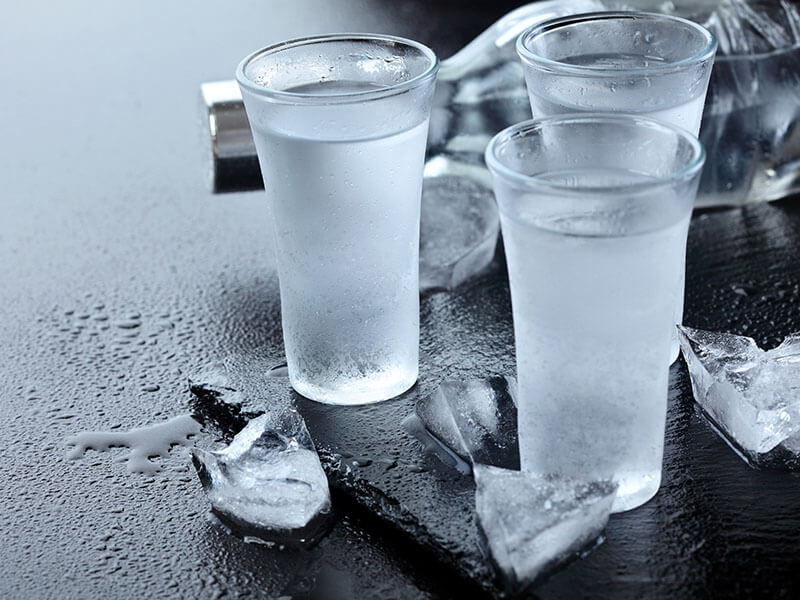 With Vodka, there are many interesting ways to enjoy it based on your preferences. If you want to feel the unadulterated nature of Vodka, I would suggest drinking it neat (no ice) or on a rock (with ice).
Another way to drink Vodka chilled is by leaving the bottle in your freezer overnight. Since alcohol has a lower freezing temperature, your Vodka will come out super cold but not frozen.
However, there is a better way to enjoy this incredible drink, and that is becoming a part of cocktails. Vodka, with its signature dryness and grainy smell, is able to enhance other ingredients to create many unique mixes.
Some Of The Best Cocktails Recipes Using Vodka
I hope the information above about Vodka helps you a bit in understanding Eastern Europe's most popular alcoholic drink. Now onto the main event, I'm going to open up a world full of cocktail wonders for you. Just strap in and enjoy the ride.
Total time: 5 minutes
If you are ever craving that fizziness of a beer-flavored cocktail, look no further than the classic Moscow Mule. This is one drink that you will never regret making to get rid of that stifling summer heat.
This wonderful concoction consists of Vodka as its main part. While it is somewhat flavorless to many, the true beauty of Vodka lies in the ability to make you feel the spiciness underneath. This ability is able to improve your appetite.
But it doesn't mean this cocktail with ginger beer is completely tasteless. On the contrary, the addition of both ginger beer and lime balances the blandness with the pepperiness and the acidity. All of these factors blend so well together.
One unique factor about the Moscow Mule is the way the drink is served. Most places would use a copper mug to contain the drink.
Moscow Mule is a fantastic way to help you withstand the summer heat.
Total time: 20 minutes
The best way to keep yourself well-hydrated during the summer is with a glass of cold drink. And it would be much better if that drink has a tinge of alcohol to make things a bit more fun. That's why you should consider this beverage called Blackberry Vodka Tonic.
The best way to describe this certain cocktail is smooth, sweet with a spicy undertone. To get that unique combination of flavors, you need Vodka, blackberry syrup, and tonic water (a type of carbonated drink that has a substance called quinine).
To make this blackberry-infused alcoholic mixed drink, you usually have to pour the alcohol into a glass with ice before adding the syrup and tonic water on top. This way keeps the drink cool and pleasant, as well as dilutes the spiciness of the Vodka to make it palatable.
Total time: 7 minutes
When it's time for summer, it's good to understand that you need a lot more than just cold drinks. What you want is a drink that can provide you with nutrients like vitamin C and fiber. For that reason, I highly recommend this entry Vodka Spritzer With Berries.
So why berries? Like I said above, they are full of fiber, antioxidants (keeping your cells healthy), and vitamin C. If you want to have fun while still being health-conscious, this is the perfect mix.
For the ingredients, just choose whichever berries you like, but I would say raspberries and blackberries are perfect since they have the right amount of sweetness. Next, there needs to be Vodka for an extra kick and club soda for the fizzy topping.
Total time: 10 minutes
You might wonder why I didn't choose strawberries in the previous entry. That's because I'm leaving them out for this drink right here. The Strawberry Lime Vodka Smash is a fantastic way to cap off a very uncomfortably hot day.
This beverage is a variation of a Smash cocktail, which contains a wide variety of ingredients like alcohol, herbs, and fruits. In this recipe, you have strawberries, lime, and honey as the flavor base. On the side of alcohol, Vodka is the best choice with its relative tastelessness.
To make this cocktail infused with strawberries, use a muddler (or a mortar and pestle as a replacement) to smash the ingredients. After that, pour the Vodka into the mixture and let them combine with each other. As a result, you get a sweet and tangy drink that has a bit of a punch.
Total time: 5 minutes
If you're someone who likes their drinks to look aesthetically pleasing, then I might have the right option for you. Introducing the Cosmopolitan, a very pretty beverage that perfectly represents what a true modern cocktail is.
For the ingredients, there are two types of alcohol that you should get. The first one is Vodka, which gives the drink its dryness and spiciness. The second one, Cointreau (an orange-flavored liqueur), has a wider range of flavors, including bitterness and sweetness.
Other than the alcohol, you have cranberry juice to give the concoction its redness and lime juice for that extra tanginess. Due to its components, this cranberry-flavored cocktail looks very fancy. It's quite perfect for special occasions like weddings or parties.
If you want to feel fancy, just make this Cosmopolitan cocktail.
Total time: 3 minutes
Have you ever thought about mixing egg whites with your drink? Well, I'm sure 90% of you would scrunch up your face in disgust and swipe up. But wait, don't go anywhere just yet because this recipe will totally change your mind.
Vodka Sour uses a mix of very flavorful ingredients to hide the mild sliminess of the egg whites. The first layer of flavors is a special sour mix consisting of lime juice and sugar. The mixture offers an irresistible sweetness and zestiness.
When the initial tastes of the cocktail subside, the effect of Vodka comes kicking with the signature punch to your throat. However, with the help of the rich egg whites, this spiciness turns a bit more delectable.
Total time: 2 minutes
During the 1940s, Black Russian made its debut at the Hotel Metropole in Brussels, Belgium. The name comes from two of the cocktail's main components: "Black" means Kalua, a coffee liqueur, while "Russian" means Vodka, an alcoholic drink from Eastern Europe.
The first thing you can notice about the Black Russian is its color, which resembles coffee instead of a cocktail. And the flavor is unique as well because the strong coffee and vanilla aroma from Kalua compliments the blandness of Vodka rather well.
It's simple to recreate this cocktail containing coffee. You need to mix Kalua with Vodka in a chilled glass until they get to the right temperature. The last thing is to strain the liquid out into another glass with ice. The cold from the ice enhances the overall taste.
Total time: 5 minutes
As you are familiar with the Black Russian from the previous entry, it's time to introduce you to its more popular cousin, the White Russian. What is new about this variant? Aside from Vodka and coffee liqueur, you add an extra layer of cream to turn the cocktail white.
White Russian gained much of its popularity with the help of an underrated flick called "The Big Lebowski" in 1998, starring Jeff Bridges as "The Dude". When you get a taste of this beverage, you will understand why it is more loved than the black version.
The main factor is in the cream. While Black Russian is perfect for the sophisticated, White Russian is quite casual-friendly, thanks to the rich cream. It replaces the strong coffee aroma with something sweeter. This also makes the spiciness of the Vodka more bearable.
This White Russian is so easy you might be able to make at home.
Total time: 5 minutes
This next entry will absolutely blow your mind if you love desserts just as much as I do. Instead of getting the usual Vodka-infused drinks, this recipe goes one step further and turns your cocktail into a full-fledged dessert that you can enjoy anytime.
The Frozen Mudslide is an absolute treat to have during the scorching summer. The ingredients require you to get vanilla-flavored Vodka, coffee liqueur, and Baileys Irish cream. Of course, you also need ice to turn Frozen Mudslide into an incredible smoothie.
Due to the alcohol, it is not a suitable drink for children. However, as adults, you can fully understand the depth of this awesome cocktail with Baileys. The Irish cream is rich and sweet. The vanilla Vodka has a pleasant fragrance that enriches the cocktail even further.
Total time: 5 minutes
Speaking of cocktails that balance the line between drinks and desserts, let me introduce you to another fantastic recipe called Jack Frost Cocktail. With its vibrant and colorful appearance, you might not want to put this one drink down after a sip.
The ingredient list for Jack Frost might be a bit longer compared to previous recipes. It includes Vodka, Blue Curacao, and corn syrup. Blue Curacao is what gives the cocktail its color, as well as the zesty and light bitter flavors.
Aside from the alcohol and corn syrup, there is also the cream of coconut which adds a lot of creaminess to the texture of this blue-hued mixed alcoholic drink. If you want Jack Frost to increase in tanginess, the recipe suggests pouring in pineapple juice as well.
Total time: 3 minutes
When it comes to the cocktail world, Vodka Collins is possibly one of the best rising stars. The name of this drink takes inspiration from both Tom Collins and John Collins, two popular cocktails that have similar ingredients.
While Tom Collins uses Gin and John Collins prefers whiskey, Vodka Collins is more obvious with Vodka as its base alcohol. As for the other ingredients, you only need lemon juice, club soda, and syrup.
Part of the reason why Vodka Collins has gained such a massive following is due to the cocktail being so refreshing. The Vodka might be tasteless, but the kick from the spirit can make you feel excited. Not only that, the tartness from the lemon juice flows well within the cocktail.
Total time: 2 minutes
Sometimes you just feel like having a glass of orange juice without feeling sick from the excessive use of sugar. Is there a way to make it like that? The answer is yes. This Screwdriver recipe, or what I like to call "Orange Juice for adults", is perfect for you.
The Screwdriver cocktail originated during the period of World War II when Americans started experimenting with alcohol by combining it with orange juice.
Based on appearance alone, you will not be able to distinguish this cocktail from a normal glass of juice. It looks so refreshing with a bright yellow that keeps sucking you in for a sip. But when you finally get a taste, the true flavors will explode in your mouth.
First of all, this special orange juice cocktail is not too sweet. The tanginess folds in well with the dryness of the alcohol. This also has the effect of diluting the spiciness of the vodka. Overall, this makes for a very balanced cocktail.
Total time: 5 minutes
Bloody Mary is a cocktail inspired by the urban legend of the ghost of the same name. According to the myth, if you say her name three times in front of a mirror at midnight, she will appear behind you. Of course, you can also see someone behind you if you have too much Bloody Mary.
All jokes aside, this fantastic red-colored cocktail fully utilizes savoriness and spiciness to enhance the essence of alcohol. The main ingredients are Vodka, a type of hot sauce (Tabasco for this recipe), and Worcestershire sauce.
The most interesting aspect of this beverage is how well the ingredients work together. When you combine Vodka with hot sauce, the resulting spiciness is definitely unlike anything you've tasted before. Even better, the umami from Worcestershire adds up to the tastiness.
The Bloody Mary tutorial provides a savory way to drink cocktails.
Total time: 2 minutes
When you plan a party, the first thing to keep in mind is the sort of drinks that you will serve your guests. In many cases, you want a tasty and pretty-looking beverage. If that's what you want, I think Green Apple Martini might be able to captivate your guests with its appearance alone.
The most notable aspect of this drink is its color. To recreate this green-looking mixed alcoholic drink, you need the following ingredients like Vodka, sweet and sour mix as well as sour apple Schnapps. The last component is where the green comes from.
Of course, the green apple Martini is more than just a "pretty face". The cocktail has a very delectable nature. The Vodka already has that kick to make you feel pumped up. The Schnapps, on the other hand, gives a sourness that accompanies a hint of cinnamon.
Total time: 5 minutes
Continuing with another Martini-flavored Martini cocktail, let me introduce you to the Lemon Drop Martini. Thanks to the use of an Italian staple, this beverage can help you experience that coastal Mediterranean weather right inside of your home.
And what is that staple, you wonder? I'm referring to Limoncello, which is an Italian liqueur from the south of this country. With the liqueur, Lemon Drop Martini has a unique and intense zestiness that you can't find anywhere else.
To reduce that strong lemony flavor, you use both Vodka and syrup. Vodka has a spiciness that keeps the acidity contained, while the syrup acts as a sweetener. However, for those who like the drink to have more sourness, lemon juice is another good option to add.
Total time: 5 minutes
Gimlet is a special type of cocktail that got popular during the 20th century. Traditionally, Gimlet consists of Gin (a type of alcohol from Juniper Berries) and syrup. However, this version makes a little change by replacing Gin with Vodka.
This change in core ingredient means the overall flavor of this Basil Vodka Gimlet is very different. Instead of the strong citrusy essence, you are met with an almost flavorless cocktail. However, with the help of basil, lime juice, and syrup, the blandness is not overwhelming.
Before mixing all of the components, crush the basil with a muddler and let its herbaceous aroma out. After that, you mix the lime juice with syrup and Vodka to balance the acidity with sweetness. When they combine, you can instantly feel the fantastic blend on your taste buds.
Total time: 10 minutes
During a hot summer period, there is nothing better than hosting your own pool party with friends and family. That means preparing a lot of food and drinks for many people. If that's the case, why don't you try making this Sea Breeze cocktail for some extra coolness?
Like its namesake, Sea Breeze can bring you closer to that refreshing seaside feeling caressing the tip of your tongue. Thanks to the mix of ingredients like grapefruit juice, cranberry juice, and the good old Vodka for that unique spiciness.
Combine all of the components in a shaker and shake it up. When you see the concoction turns pinkish-red, pour it into a highball glass (tall glass for cocktails) and enjoy. The sourness from the juice, as well as the kick from Vodka, are an instant stress reliever.
There is nothing better for the summer than making your own Sea Breeze.
Total time: 2 minutes
Speaking of cranberry and cocktails, I have another option for you. Aside from being a summer drink, Vodka With Sprite And Cranberry is also a great mixed alcoholic drink for Christmas. The refreshing and fizzy nature of this beverage can make your day better.
The ingredient list is simple for this cocktail containing Sprite, as you only have to include two more components like Vodka and cranberry juice. There is also a mocktail option (non-alcoholic) that omits Vodka if your family has little ones.
First, you mix the cranberry juice in a highball glass with ice. Next, add the Vodka and stir well before pouring the Sprite as a topper. Thanks to the cranberry, you feel that tanginess that mixes with a hint of bitterness. Sprite is the sweetener to reduce the effect of Vodka.
Total time: 5 minutes
Sometimes, it's best to enjoy Vodka with a mix of fruits of your choice. This enhances the taste of the alcohol with a side of fruitiness that's suitable for people who can't drink neat. In this entry, let me welcome you to the world of Vodka Pomegranate.
This pomegranate-flavored cocktail is very versatile. The cocktail can be a lazy afternoon drink, a lovely beverage for Valentine's date, or an exciting concoction that makes a party feel wild. You only need a few ingredients like Vodka, peach Schnapps, and pomegranate juice.
There is no complicated procedure to make Vodka Pomegranate, Just put the components in a shaker and let it do the magic. When you're done, the final product is just fantastic with its sweet and tangy essence. The Vodka makes a great binder that keeps the flavors well-balanced.
Total time: 4 minutes
Yes, I know the name sounds a bit interesting and maybe naughty, but it perfectly represents the essence of the cocktail. Sex On The Beach is filled with irresistible flavors and the carefree yet silly nature of youth.
Aside from the name, the ingredients are very standard, with the inclusion of Vodka, cranberry juice, and grapefruit juice (replace it with orange juice if you like). The drink usually comes in a hurricane glass, which resembles a taller version of a wine glass.
The mixing process is just adding all of the ingredients into the glass and stirring thoroughly with a cocktail spoon. As you get a taste, you can feel the tartness of the juice, with a bit of bitterness. Vodka offers a lot of "fun" to the concoction, so try not to overdrink it.
Sex On The Beach has a fun name and a fun way of making it too.
Total time: 5 minutes
When the unbearable heat of the mid-summer sun is aiming straight at you, there is no better way to relieve that feeling than with an ice-cold cocktail glass. And it's your lucky day since I have another option to give you.
Vodka Sunrise is cool and refreshing. It hits you like a true tropical storm. With ingredients like Vodka, orange juice, and Grenadine (a type of pomegranate syrup), you can feel so much better. If you want your kids to drink it, just replace the alcohol with lemon soda.
The orange juice is tangy and slightly sweet. The juice packs a lot of good nutrients like vitamin C and potassium, so you won't fall sick from temperature changes. The inclusion of Vodka just makes things a bit more exciting.
Total time: 5 minutes
Since the spotlight is on cocktails that combine Vodka and fruit juice together, there is one option that you might also be interested in. This beverage is called Madras Cocktail, and it is another three-way marriage between orange juice, cranberry juice, and Vodka.
Aside from that popular trifecta, you just need to get ice and a lime wedge for garnish. The first thing is to add ice into a highball glass. After that, mix the liquid together with a cocktail spoon. When you're done, just top the Madras with the lime wedge.
When it comes to the flavors, it's easy to tell with Madras Cocktail since you get the tanginess of the orange juice and mild sugariness of the cranberry juice. And to cap everything off, Vodka gives the beverage a zingy undertone.
Total time: 10 minutes
Here comes another cocktail with a unique name that might make you scratch your head. Well, don't worry because the taste of Salty Dog is not as weird as the name suggests. In fact, it's the opposite that makes you come back for more.
From the name Strawberry Salty Dog alone, I bet you have figured out a few ingredients like strawberry juice, salt, and Vodka. You can also add grapefruit juice in case you want to increase the acidity of the beverage.
First, coat the rim of the glass with salt. This creates a layer of saltiness that improves the sweetness. Next, you mix the juice together with Vodka in a shaker and strain it into the glass. The best way to serve it is with some ice.
Total time: 5 minutes
Sidecar is a cocktail that might have originated during World War I. Traditionally, this drink is made by combining a type of Brandy (a type of French wine), orange liqueur, and lemon juice. But for today, instead of Brandy, you can use Vodka as a replacement.
Aside from the change to the core ingredient, the rest is not that much different with Cointreau (or Triple Sec as the orange liqueur) and lemon juice. To recreate this, shake all of the ingredients in a shaker with ice.
When the shaker is cold enough, strain the mixed alcoholic concoction with Cointreau into a glass. The best way to describe the taste is tart. The combination of the juice and orange liqueur provides a very clear acidity. That flavor blends really nicely with the zing from Vodka.
Total time: 5 minutes
While some cocktails can be elaborate with multiple layers and depth, there are times when you just want to return to the basics. And this is where the Vodka Soda comes in. Its simplicity reminds you of why you fell in love with Vodka in the first place.
On the surface, this cocktail looks easy with only a few ingredients, like Vodka, lime juice, and club soda. The making process is also very straightforward as you only mix the liquid in a highball glass filled with ice. This makes the drink cool to the touch.
However, the tasting is actually the best part of this experience. You only get a very clear acidity from the lime which blends perfectly with the tingliness of Vodka. This grainy aroma is more pronounced due to the simplicity of the cocktail.
Vodka Soda is the simplest way to make and enjoy a cocktail.
Loosen Yourself Up With Vodka-Flavored Drinks
As you can see above, Vodka can be a very versatile component of many flavorful cocktails. The biggest reason why this Eastern European beverage is so popular is due to its relative blandness that you can pair well with other ingredients.
However, that blandness tends to open you up with that surprising kick that increases your appetite and releases your inner self. If this is what you seek from a drink, let these Vodka cocktail recipes inspire you for more wonderful times in the future.
If you have any new recipe ideas to contribute, just comment down below. If you like the article today, please give this post a thumbs-up and definitely share it on your social media. Thank you for being with me today; I hope to see you again soon. Bye!
Nutrition Facts
1 servings per container
---
Amount Per ServingCalories173
% Daily Value *
Sodium 9mg

1

%
Potassium 18mg

1

%
Total Carbohydrate 11.1g

4

%

Dietary Fiber 0.1g

1

%
Sugars 10.1g

Protein 0.1g

1

%
---
* The % Daily Value tells you how much a nutrient in a serving of food contributes to a daily diet. 2,000 calories a day is used for general nutrition advice.