If you are vegan, you must have tried peanut butter at least once. Is peanut butter really vegan? Well, the answer is that it depends. How to determine if peanut butter is vegan or not? It's not a challenging task when you know its key features.
What are the health benefits of peanut butter, and how to properly combine it with other foods?
This essay will give you the most up-to-date, correct, and important information you need to know. Using peanut butter as a vegan or in your everyday meals is no longer boring but instead nutritious and varied.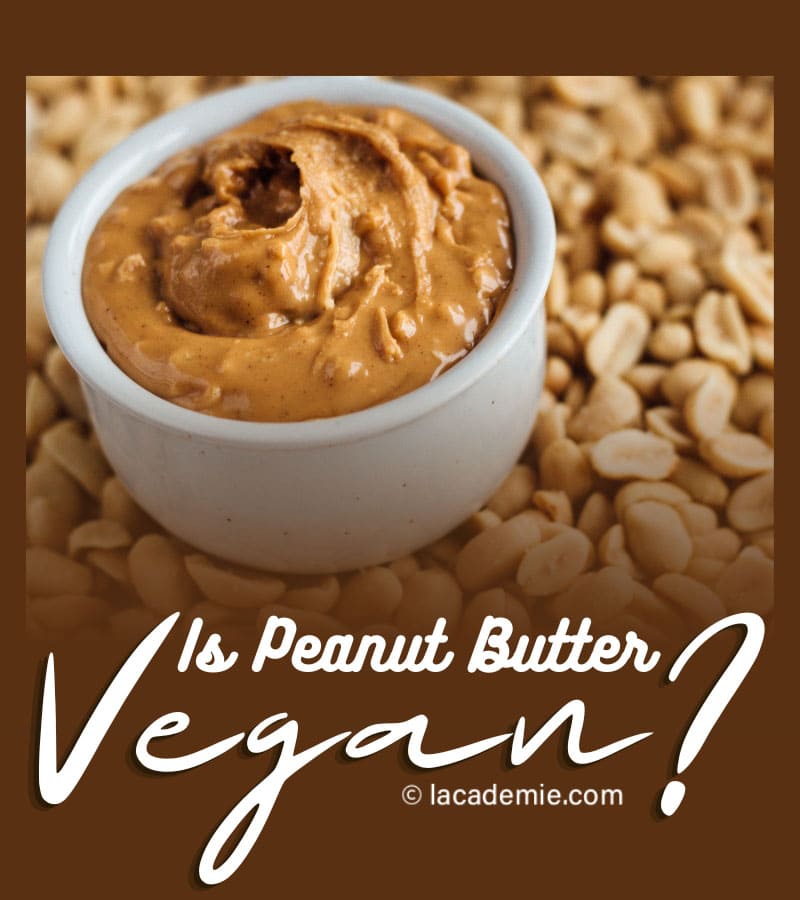 Veganism – A Cruel-Free Eating Style To Animals
Many animals suffer and are killed because of the food industry, one of the worst offenders. More than ten billion animal deaths occur each year, and the vast majority of them are characterized by a life of continual terror and misery.
For a variety of reasons, many people choose a different diet that excludes animal products. Keep reading for more information.
Veganism Definition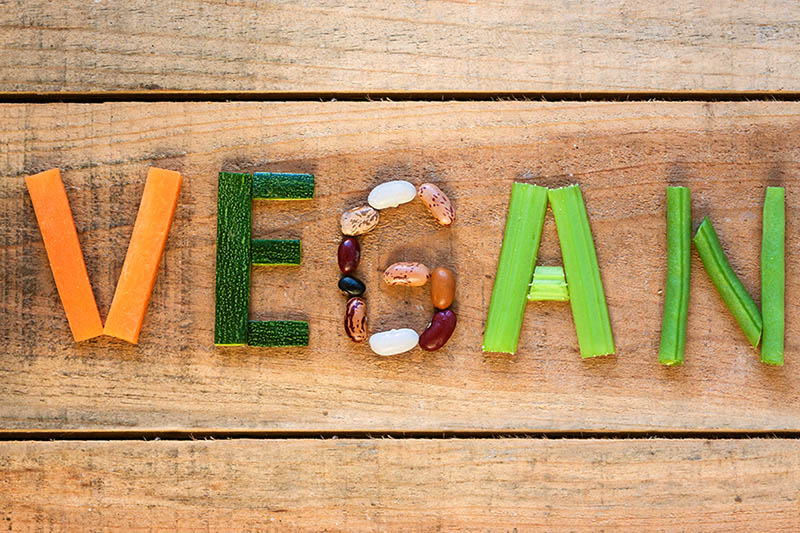 In its most general definition, veganism is described as a way of eating that is purely plant-based and does not involve the consumption of meat, fish, or any other animal-derived products. (1)
Vegans, in particular, eat only plant-based foods such as green vegetables, fruits, nuts, tubers, and other root crops, as opposed to animal-based meals such as meat or poultry.
Also, it's important to note that veganism is not just a Buddhist practice; it's a diet that anyone, no matter what religion they are, can follow.
Health Effects Of Being A Vegan
Being a vegan is good for both your body and your spirit. Several research papers have been written about the pros of being a vegan.
I believe that diet has an enormous effect on health. Humans are unable to grow and thrive without food. Veganism's health benefits are evident, even if it isn't as popular as salty food.
High In Vitamins And Fiber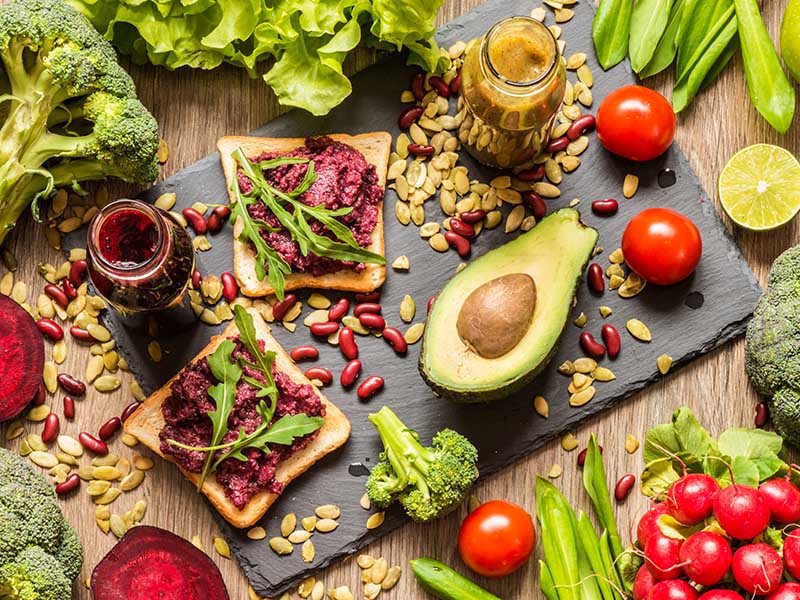 There are health dangers such as increased blood fat and cholesterol levels, fatigue of the circulatory and excretory systems, as well an increased risk of chemical sickness. Fruits and vegetables contain no cholesterol.
Clean And Balance Diet
Veganism is said to help people get rid of toxins, boost their immune systems, and improve their circulatory, digestive, and intestinal health. Scientists have shown that being a vegan is a good way to lose weight, look better, and stay in shape.
Mental Health Cleanse
Being a vegan is a great way to relax and calm down. There is a correlation between a vegan diet and an increased risk for depression. Stress and anxiety were lower in vegans than in those who ate both vegetables and animals when compared.
So, where does a vegan get the protein they need every day? Meat, fish, milk, cheese, and eggs are all good sources of protein. If you don't eat these foods, you might worry about getting enough protein.
However, even if you do not consume animal products, you can augment your protein intake with nuts, tubers, and, in particular, peanuts. The amount of protein in some of these dishes may surprise you.
What Is Peanut Butter?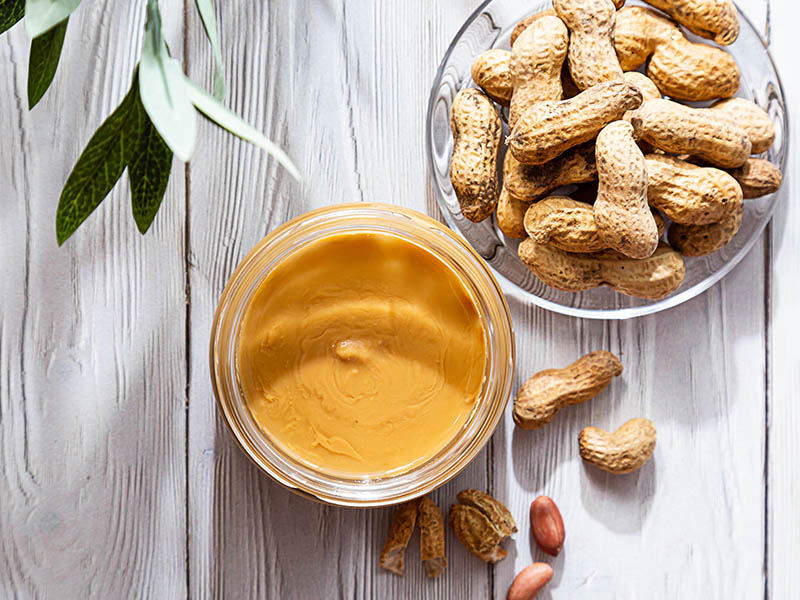 Dry-roasted peanuts are mashed into a paste to make peanut butter. The taste and texture are often altered by adding salt, sweeteners, or emulsifiers.
A nutrient-dense food, peanut butter is high in protein and contains many vitamins and minerals. Peanut butter comes in various textures, including smooth and crunchy (or creamy). Including coarsely ground peanut pieces in crunchy peanut butter adds a little bite to the spread.
In marketing, terms like "Super Chunk" or "Extra Crunchy" may be used to accentuate the product's texture. Smooth peanut butter has consistently ground peanuts, possibly with corn syrup and oil added, to give it a rich, creamy texture like butter.
Get to know about peanut butter well with National Geographic!
Made From 3 Main Ingredients: Peanuts, Oil, And Salt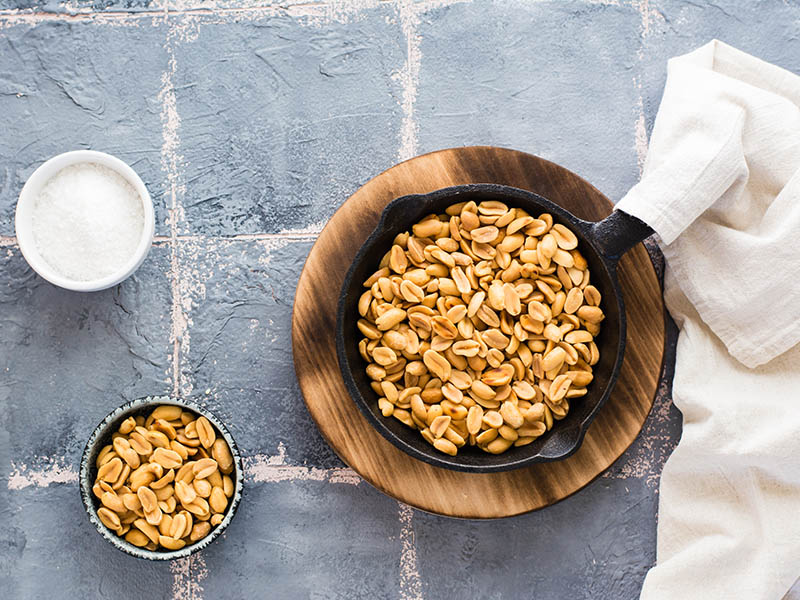 Peanut butter is a sort of margarine that is commonly made from peanuts, sugar, and a small amount of oil and processed by grinding or pureeing.
Peanuts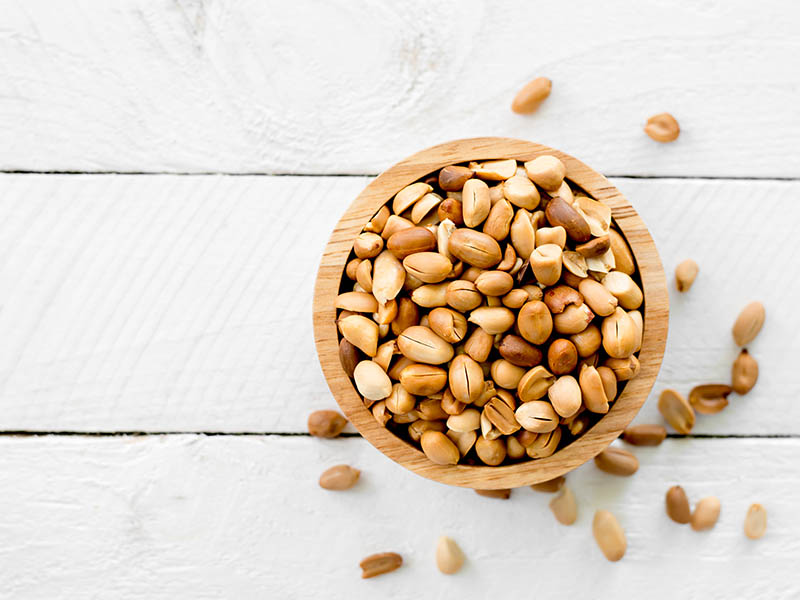 Because they contain up to 30% of their calories in protein, they are an excellent source of plant-based protein. They're also calorie-dense. Given their calorie content, peanuts are mostly processed into oil.
Peanut butter is a good source of biotin, copper, niacin, thiamine, phosphorus, and magnesium. Due to the high amount of peanuts in peanut butter, it may help prevent heart disease and gallstones.
Hydrogenated Oils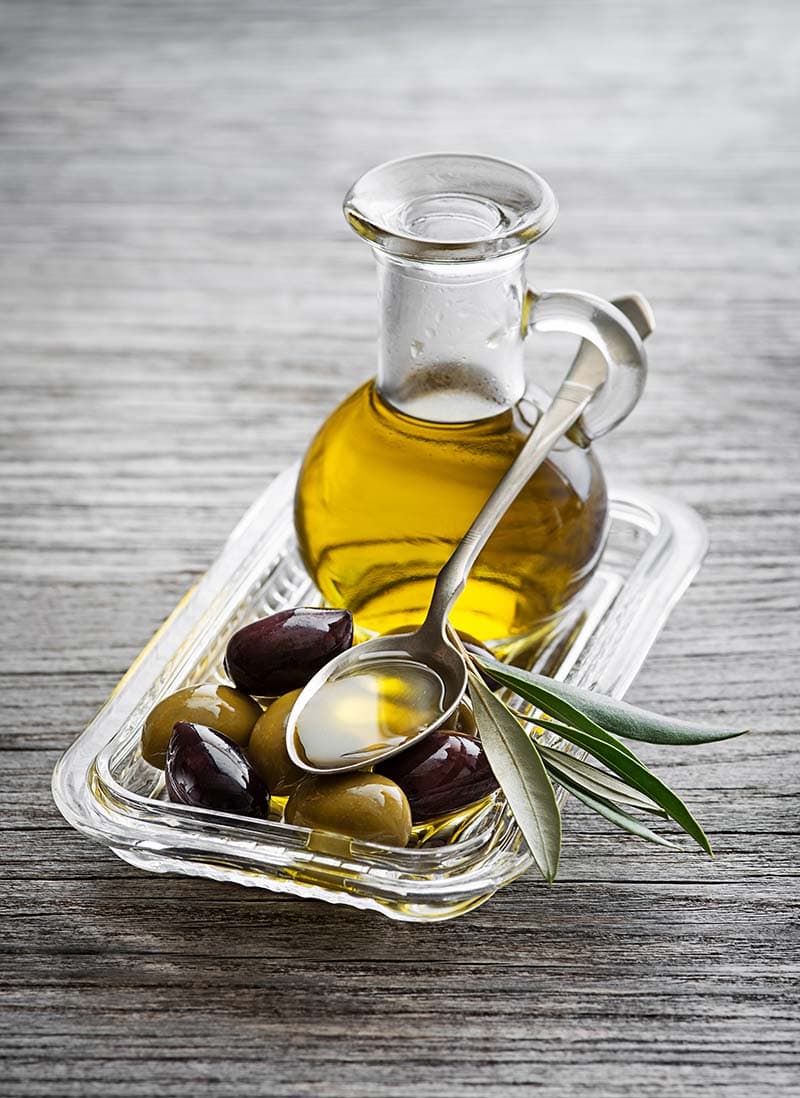 To avoid separation, use hydrogenated olive, sunflower, or palm oil. This ingredient is widely included in processed foods because of its low cost and shelf life extension. Most oils are hydrogenated to make them spreadable at room temperature.
Salt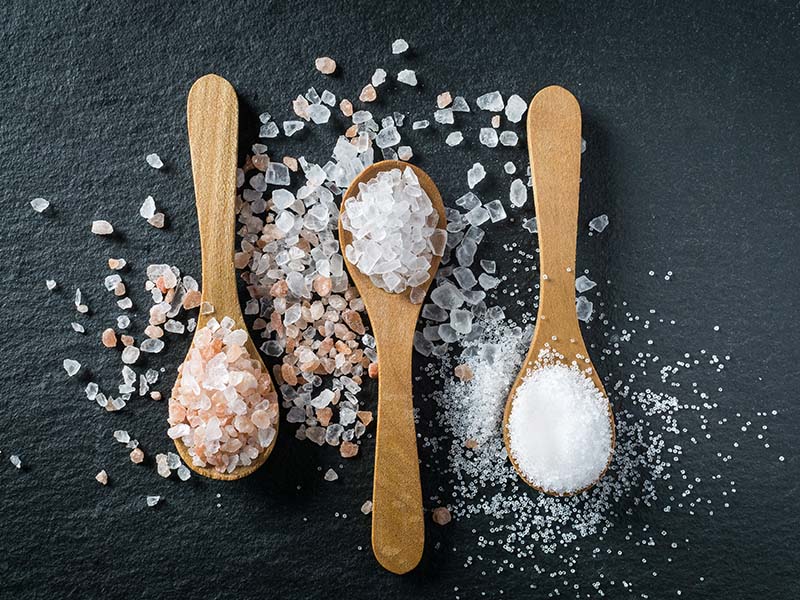 Salt is a simple chemical compound. Salt is frequently added to peanut butter to enhance its flavor. Others use granulated sugar, cane syrup, or coconut palm sugar as sweeteners.
Is Peanut Butter Vegan?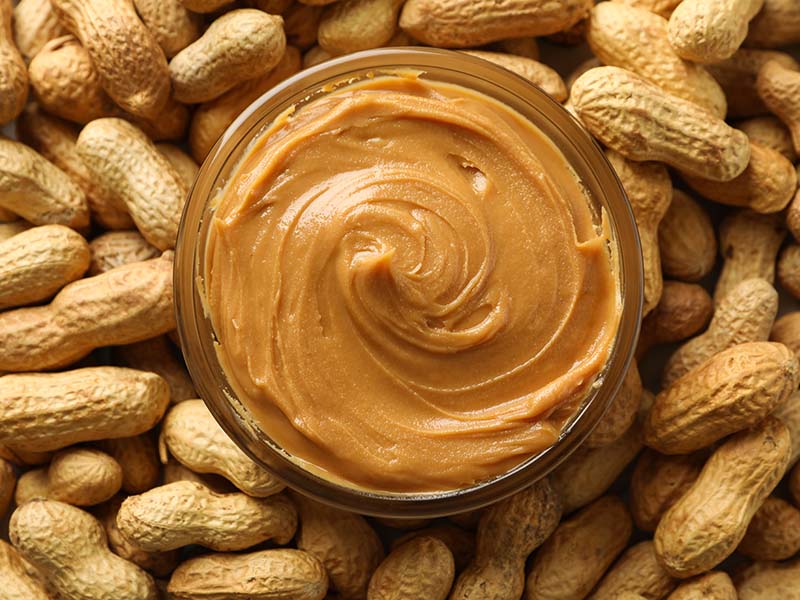 Yes, this means almost all peanut butter is vegan.
Peanuts, salt, oil, and sugar are all plant-based ingredients that go into making peanut butter. Peanuts with their shells removed are dried, roasted, cooled, and blanched before being ground into a paste and crushed to the desired consistency. Different amounts of peanuts are ground to make smooth and chunky peanut butter.
Hydrogenated vegetable oil is often added to peanut butter products to keep the nut butter from getting hard at the edge of the jar. The oil in natural peanut butter, which is only made of peanut butter and salt, comes straight from the peanuts instead of being mixed in with vegetable oil.
On the other hand, some manufacturers use honey for peanut butter, which comes from animals, in the same places as other foods that come from animals, like milk. This makes it more likely that people will get cross-contamination.
Sugar, oil, and salt are common additions, but E numbers, which are used to stabilize peanut butter, may also be included. Are there any ingredients in your favorite nutty spread that a vegan would be concerned about?
Which Parts Don't Meet Strict Vegan Standards?
Vegans must be aware of the foods that go against their diet's strict rules. A careful examination of the peanut butter's ingredients is necessary to determine if it is vegan or not. Please review the following ideas.
Sugar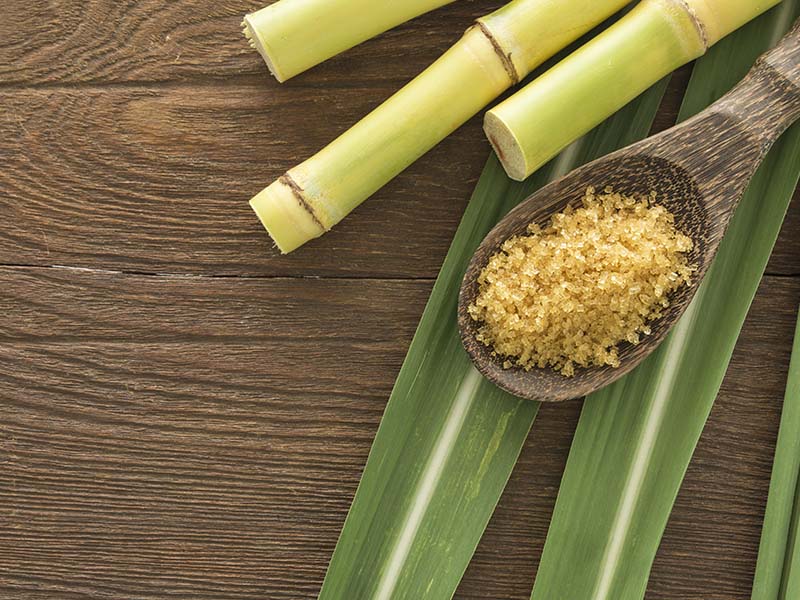 When it comes to added sugar, some brands use honey instead of white sugar to lower the amount of sugar in their products. You know that this comes from an animal, so it is not vegan.
Sugar, a popular vegan dish, is on the list of non-vegan foods because there is a lot of debate about it. Some vegans won't eat white sugar because it might be made with bone char, which they think of as animal products.
A lot of vegan-friendly and natural peanut butter doesn't have added sugars.
Oil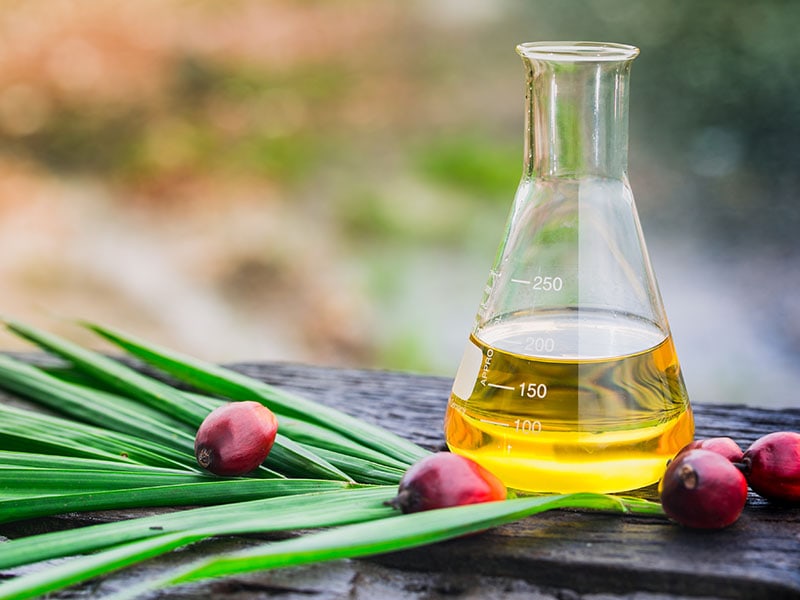 Omega-3 fatty acids, which are found in fish oil, can also be found in peanut butter made with oils that are not vegan.
On the other hand, because palm oil is so widely available, many peanut butter manufacturers use it instead of the more expensive, higher-quality oil.
The problem with palm oil is: what's so bad about it?
Palm oil is theoretically vegan in its unprocessed form. Not a single thing in there comes from animals.
Even though many animals are at risk because of palm oil's manufacturing, it's a controversial element among vegans.
Whether you're vegan or not, palm oil isn't healthy or ethical, even if it's sourced from "sustainable" sources, according to many.
E Numbers (E471)
E471, which is a stabilizer, is often used as an artificial ingredient in peanut butter and other nut butter. While it is typically made from plant sources, such as vegetable oil, it can also be made from animal fats. This fatty acid aids in the emulsification of the product.
It's difficult for vegans because there's no labeling indicating if E471 is vegan or not, which has yet to be seen.
You should apply the same logic to any additional E numbers you come across. Despite the fact that many people follow a vegan diet, this is not true for everyone. As you've seen, there are many people who are both vegan and non-vegan at the same time.
Cross Contamination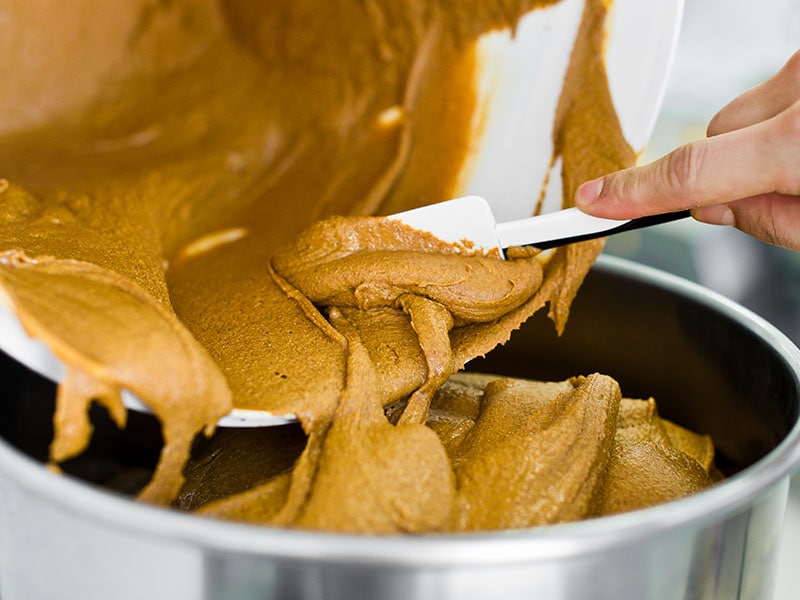 Cross-contamination occurs when nuts enter into a food product because it is prepared or served in a facility used in other foods.
Naturally vegan items like peanut butter are frequently packaged in a facility that processes non-vegan products. It might also be prepared on the same machinery as non-vegan items.
When they transfer from one product to another, the equipment may or may not be cleaned. This may result in cross-contamination.
To avoid cross-contamination, raw peanuts should be kept apart from cooked items and delivered to the roaster after cleaning.
Some manufacturers are cautious when transitioning between items, while others are not.
Another worry is that it's hard to clean food processing equipment properly unless the maker takes it apart completely.
Tips for Finding Vegan Peanut Butters
Generally speaking, this means that they should be vegan. However, the following advice will help you avoid a nut-crunching disaster:
To see if your peanut butter is vegan, read the ingredients list on the back of the jar. Additives are a concern!
Buy 100% peanut butter to eliminate any doubts and reap the full health advantages of the product.
Be wary of clearly non-vegan ingredients such as honey, fish oil, and gelatin; also, be wary of palm oil, sugar, and E numbers.
The term "certified vegan" is used to describe products that don't contain any animal products, haven't been tested on animals, or haven't been filtered or cleaned using bone char.
If you have any questions about whether their peanut butter is vegan, contact the company or manufacturer for clarification.
Simply put, some brands of peanut butter contain honey or fish oil, both of which are not vegan-friendly ingredients. Some brands may also have sugar that was made with bone char or in places that also make animal products.
Some Examples Of Vegan Peanut Butter
Peanuts, oil, and salt are often the only three ingredients needed to make most forms of peanut butter. Some varieties may also include other vegan ingredients, such as molasses, sugar, or agave syrup.
So, most kinds of peanut butter are good for vegans because they don't contain any animal products.
The following jars of peanut butter have received the vegan seal of approval from the FDA. In addition to their vegan credentials, these brands use high-quality ingredients and manufacturing processes.
Whole Foods Market provided this product to you. The packaging for this product has received a modern update, giving it a fresh new appearance. Your order may come in either its original packaging or its new packaging during this transition period, but the product itself and its quality will not be affected in any way.
These are American-made peanuts. Sodium-free food sugar is not included in this recipe. It's certified organic, free of GMO, kosher, and vegan.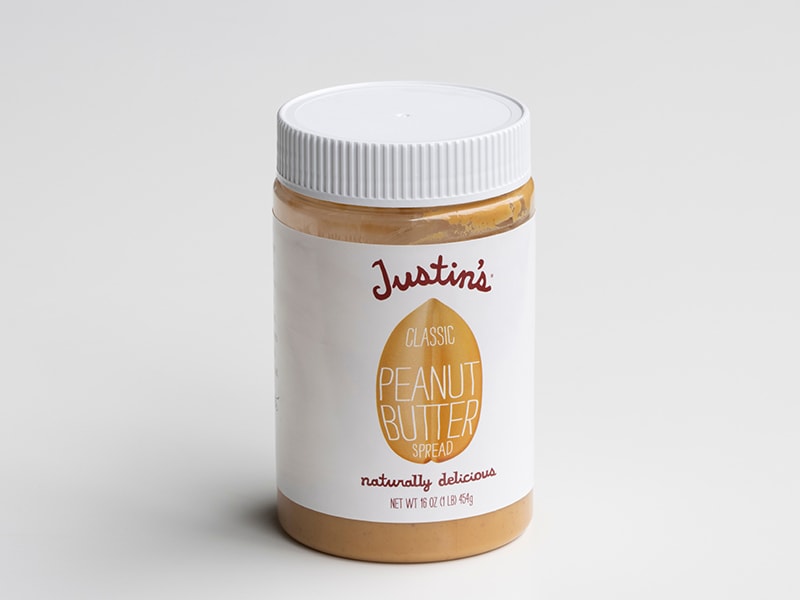 Using a proprietary grinding process, Justin's Peanut Butters combine the highest-quality, naturally delectable ingredients with an unbeatable combination of flavor, texture, and nutrition. This item is high in protein, gluten-free, non-GMO, and trans fat-free.
Simply spread it over crackers, and use it as a sandwich filling or as a side dish with apples and celery.
Smooth Operator is the brand's most popular peanut butter spread, created with peanuts, a bit of salt, and a tiny bit of cane sugar.
To keep the peanut oil from separating, a small amount of palm oil (which contains no cholesterol or trans fats) is added. This eliminates the need to stir the oil back in. Without the high fructose corn syrup and hydrogenated oil, this delightful no-stir version brings you closer to the peanut butter of your youth.
Naked Organic Peanut Butter – A name that tells all about the product. The only ingredients are dry roasted peanuts, making a healthy snack when spread over bread with jam or fruit and smoothie ingredients.
This peanut butter is produced in limited quantities to guarantee that it is of the greatest possible texture and that it also remains as fresh as possible throughout the manufacturing process. In this dish, you won't find any palm oil, sodium, sugar, or any other unnecessary ingredients.
No one does peanut butter like Pic's Smooth No Salt. Freshly roasted peanuts are all you need to make Smooth with Salt; no other ingredients are required.
It becomes silky-smooth after being squeezed and crushed to the limit. The easiest way to get the most out of this peanut butter is to give it a thorough swirl right after it's opened.
Some Non-Vegan Peanut Butter Examples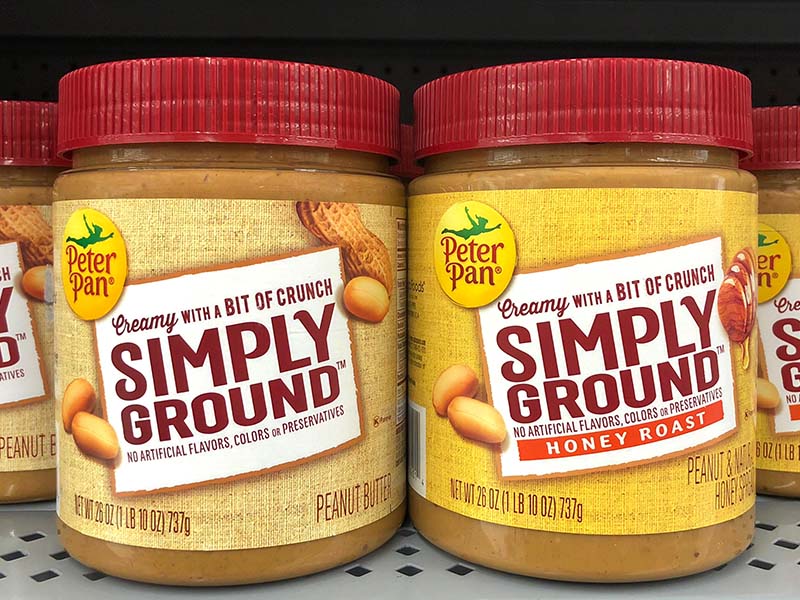 Despite the fact that most peanut butter is vegan, some contain honey, an animal product. Some manufacturers use omega-3 oil in their products, bone char making sugar, or animal-processing making vegan products.
The following brands of peanut butter are widely available but are not vegan:
Smucker's creamy product gets a bit more creaminess and a touch of sweetness from the addition of honey. You get the most desirable aspects of both worlds.
If you want your day to get off to a good start, have a muffin with it, and you'll be good to go for the whole of the week.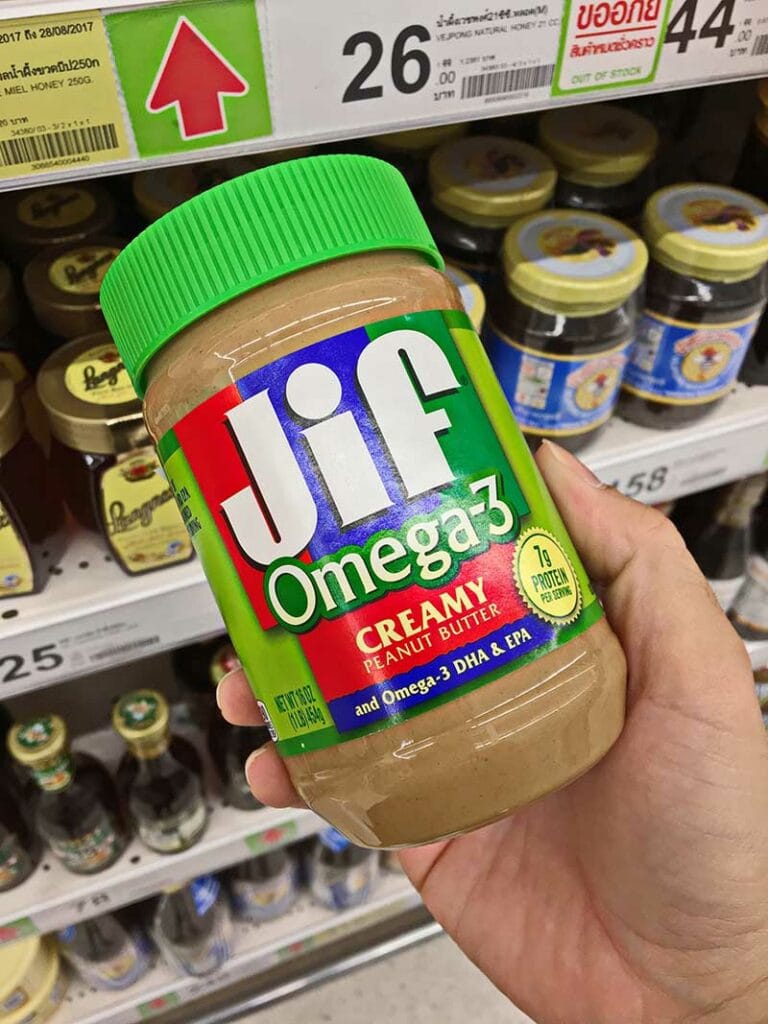 Jif's peanut butter must be very popular with everyone, especially those who love butter.
Peanut butter, rapeseed oil, and soybean oil are the primary ingredients in this product. However, it has a delicious peanut flavor and is a rich source of Omega-3 fatty acids.
Peter Pan is one of the leading packaged food brands in North America, with strong retail, food service, and restaurant presence.
This time, their product includes a combination of peanut butter and honey to create a delectable dessert that the whole family will appreciate. A wide range of creamy and crunchy options means you can find a flavor that will please everyone in your family.
It's a pairing created in peanut butter-honey paradise. To get the best out of it, slather it on liberally!
You get a flavorful concoction when peanut butter and honey are roasted together. If you're looking for a sweet treat to satiate your cravings for peanut butter, this is the recipe for you.
Honey was added to peanut butter to make it taste more like traditional peanut butter and to add a little sweetness. The company guarantees that its Honey peanut butter is created solely from the finest, most ethically sourced honey available.
This helps streamline the supply chain and encourages workplace practices that are good for the environment.
Homemade Peanut Butter Recipe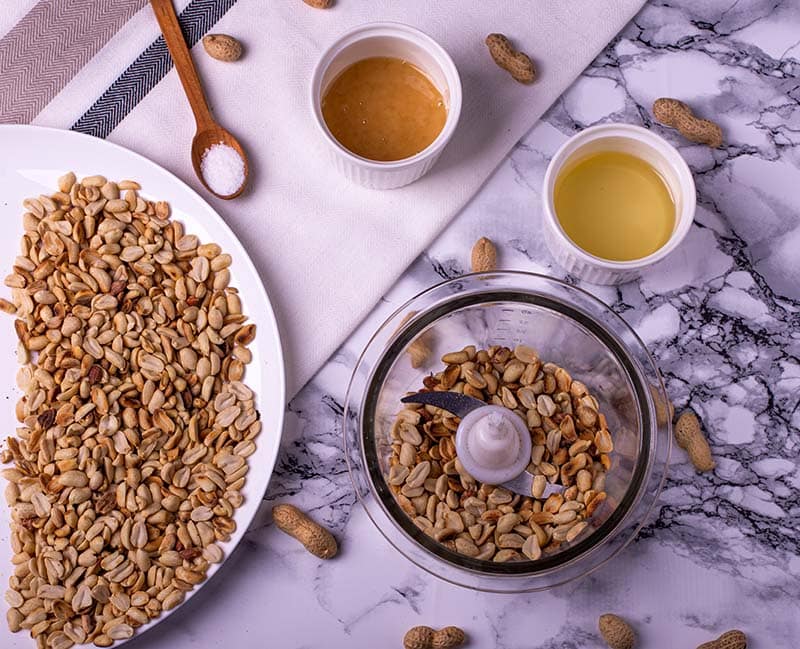 Making your own homemade peanut butter is a great way to go vegan without having to worry about what's in it every day. Vegans can easily make peanut butter at home, and the process is both simple and cost-effective. You can have peanut butter for breakfast, lunch, and dinner every day, and it's both delicious and nutritious.
Ingredients For Peanut Butter:
500g peanuts
15g cooking oil, salt.
Step-By-Step Guide:
Microwave the peanuts for 2-3 minutes, or until they are barely cooked.
Roast peanuts evenly over low heat. The peanuts will be crunchy and aromatic after 10–20 minutes.
Blend all of the ingredients together in a blender. Peanuts should be ground until they are smooth.
Store the peanut butter in an airtight jar in the refrigerator.
Notes:
While grinding, you can add 1-2 tbsp of jaggery or dates to sweeten it up a bit. However, I would want it to be sweetened naturally rather than with sugar. Refined sugar should be avoided at all costs.
If stored in an airtight glass jar, this peanut butter can last for up to two months in the refrigerator.
It can be kept at room temperature for up to two weeks in an airtight glass container, but if you live in a humid region, I recommend storing it in the refrigerator to avoid the growth of mold.
Master how to make homemade peanut butter without sweeteners in one minute.
Tasting Vegan Food Combinations
You don't have to use peanut butter only on toast. It can be used in various ways, both to better the flavor of existing recipes and provide the body with much-needed nutrients. What foods and recipes pair well with peanut butter? Let's find out.
Fruits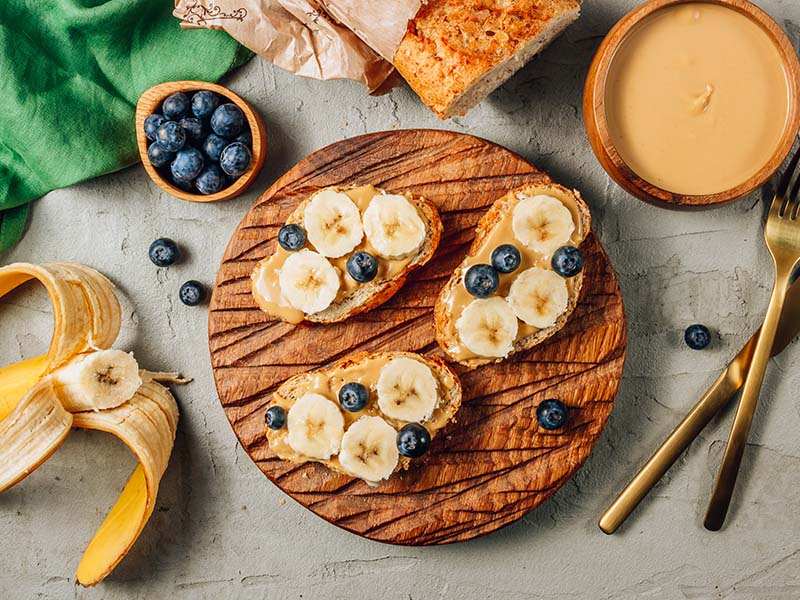 When combining peanut butter and fruit, it is impossible not to mention fruit first. One of the ideal choices and always the first consideration of people. The fatty and slightly salty taste of peanut butter, combined with the sweetness and freshness of butter, will give you a wonderful experience.
Peanut butter is an ideal accompaniment for breakfast, lunch, or dinner. Apples with peanut butter can be eaten as an afternoon snack or as a healthy supper with whole granola.
Peanut butter and fruit jam sandwich is an excellent way to get your daily serving of berries. When blended with berries and peanut butter, the peanut butter adds healthy fats and protein to a smoothie.
Incorporating this butter with chocolate is an excellent way to make desserts tastier. If you only have a few pieces of butter left in your jar, adding hot cocoa will turn it into a tasty energy drink.
Vegetables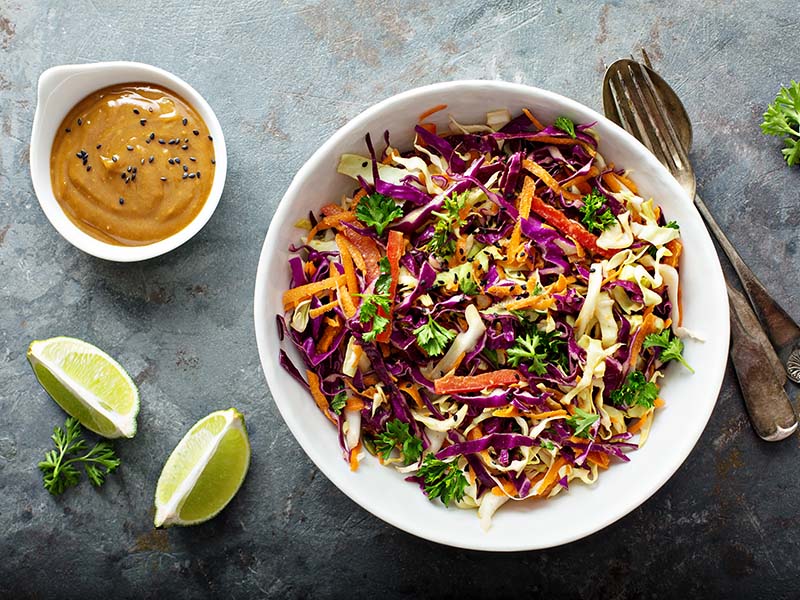 You can't skip out on the combination of vegetables if you follow a vegan diet. If you find that fruit is too sweet for your taste, you might like the combination of peanut butter and veggies included in the following options.
Peanut butter can be used in a variety of savory meals. To enhance the flavor and lessen the sweetness of butter, you can add ginger to the recipe. It will be a perfect peanut butter sauce for salads, especially Thai style, noodle or grain bowls, by serving it over them or as a spring roll dipping sauce.
It's imperative that you try this dish if you haven't already. For a mid-afternoon pick-me-up, try mixing raw celery with peanut butter.
It's no secret that peanut butter pairs well with sweets like cookies and macaroons. Sweet potatoes can be baked instead of bread and then coated with peanut butter before being served with a range of different fruits and sweets, such as bananas.
The smooth and sweet flavors of pumpkin and peanut butter work well together in baked goods. By combining peanut butter with pumpkin pie spice, you can create a richer, thicker, and more decadent truffle. You're going to be blown away by this recipe for nutritious pumpkin truffles.
Cakes and Cereals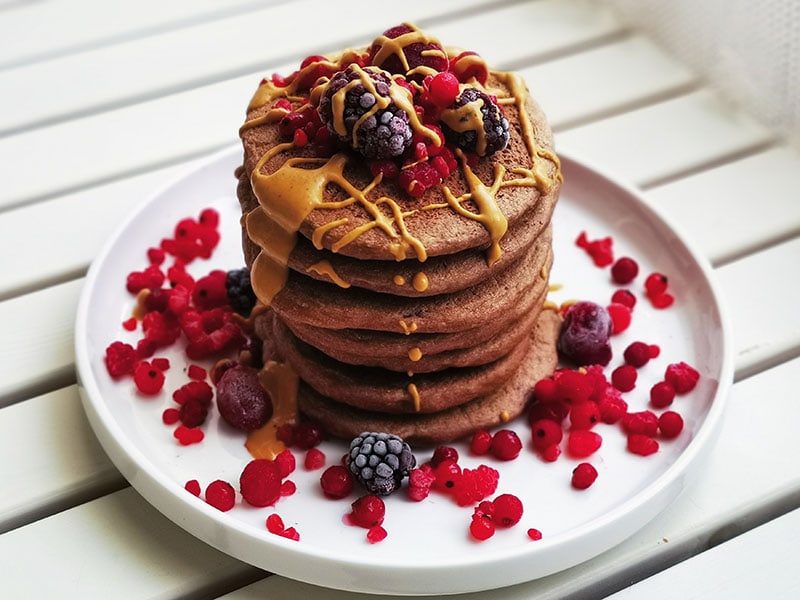 In addition to mixing it with fruits and vegetables, peanut butter can be used to prepare other desserts and cereals. As a result, the menu will have a wider range of flavors and textures. It'll be a hit with the little children in your family.
Oats are one of the best sources of fiber. They are also a healthy breakfast that can help you live longer, but they don't taste very good. So, if you put a little peanut butter, nuts, and fruit in the oatmeal, it will look much better and be much healthier.
Do you remember the white sponge cake with peanut butter that you used to eat when you were a kid? Adding peanut butter to rice paper, muffins, or cookies can make them taste great and stimulate the taste buds. You can put butter on the cake and eat it right away.
People often eat pancakes with butter, honey, or syrup, but have you ever tried making a sauce out of peanut butter? It will make the pancakes sweeter and fatter without adding too many calories. You can also add peanut butter right when you are making the dough.
Are Other Nut Butters Vegan?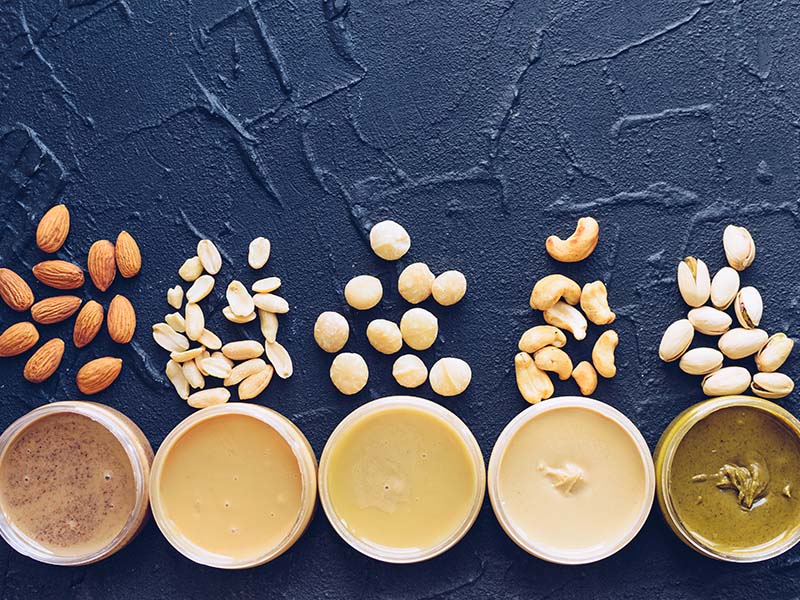 The peanut, which is actually a legume and not a nut, is part of the interesting world of nut butter. There are also some other nuts included.
Almond butter is a popular vegan regular feature for bodybuilders. Cashew butter is also easy to find. Commercially grown nuts are processed into similar goods, but they aren't as popular in grocery stores.
Tahini, a popular part of hummus, is one of many kinds of butter made from seeds. The rules are the same whether the butter is made from nuts or seeds, peanuts or almonds.
Nutrition Facts And Health Effects Of Eating Peanut Butter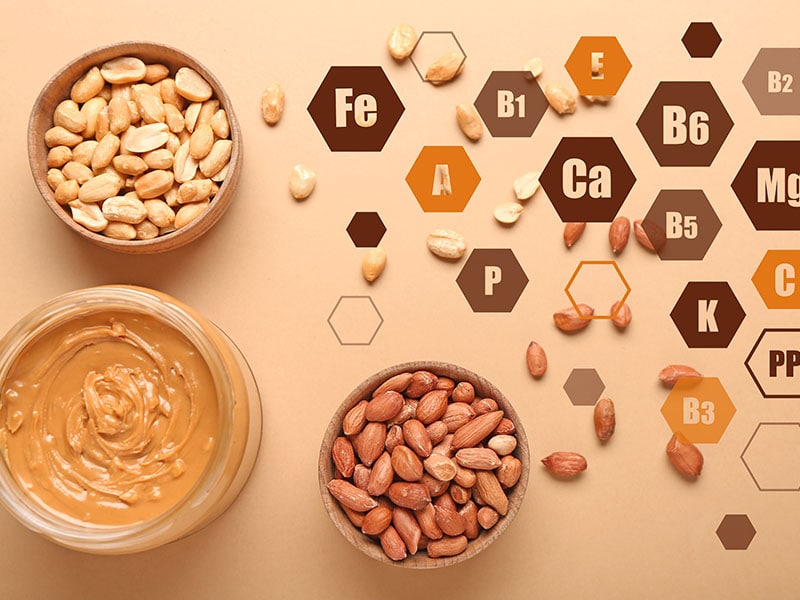 One of the most cost-effective forms of plant protein is peanut butter. Take a look at the nutrients and health advantages that peanut butter can provide for us.
Nutrition Facts
According to the USDA, 2 tablespoons (32g) of smooth (as opposed to chunky) peanut butter with added salt provides the following nutritional information. (2)
Calories: 190
Fat: 16g
Sodium: 140mg
Carbohydrates: 8g
Fiber: 2g
Sugars: 3g
Protein: 7g
Health Effects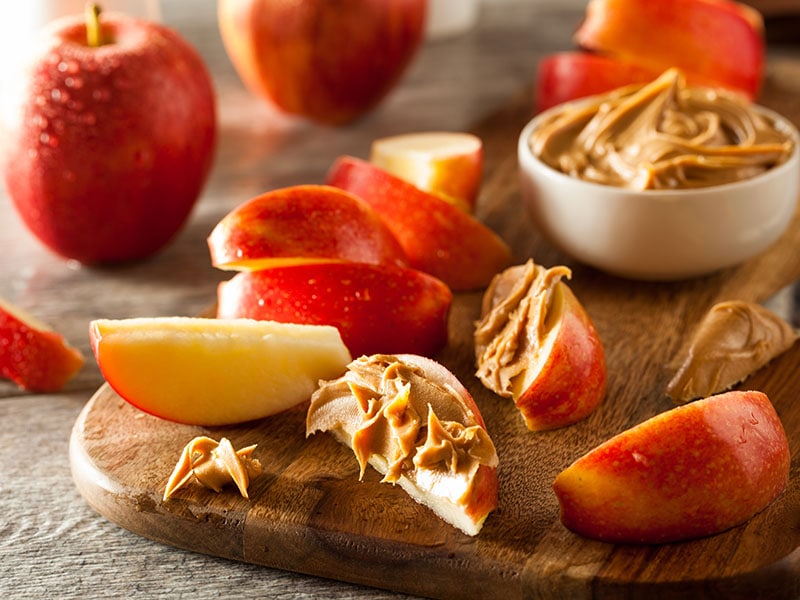 It's loaded with fat and protein, making it a filling meal. You can get 8 grams of protein with only 2 tablespoons of peanut butter. (3)
Avoid trans fats: Plant-based butter like peanut butter is generally safe and includes healthy fats, making them an excellent choice.
Teeth hygiene: When you eat peanut butter, saliva is produced in your mouth. This aids in the removal of food particles from the mouth and the speedy cleaning of the teeth.
Perfect alternatives: Meat, fish, eggs, and milk can all be replaced quickly with this protein supplement.
Calcium supplement: Calcium-rich foods like peanut butter can aid in the development of healthy bones. Thanks to a calcium intake that is six times greater than that found in milk, vegans do not have osteoporosis.
Disease prevention: Peanut butter contains linoleic acid, which has been shown to protect against cancer. Many diseases can be prevented by the B vitamins found in this kind of butter.
Lower harmful cholesterol levels: Unsaturated fats are found in the seeds used to make peanut butter. It lowers the risk of heart disease and other ailments.
Do you know why we should eat peanut butter? Here are 7 reasons.
FAQs
If you find that you still have questions after reading what you have already read about peanut butter or the butter products you are using, let's have a look at the frequently asked questions that are included below.
Most Of Peanut Butter Is Vegan And Highly Nutritious
Many varieties of peanut butter do not contain any animal products, making them suitable for a vegan diet.
On the other hand, some are made in facilities that also process animal products or contain refined sugar obtained from bone char or non-vegan substances like honey or fish oil.
Checking the ingredient label or contacting the manufacturer are two simple ways to guarantee that your peanut butter is vegan.
If you've made it this far in the article, my hope is that you now know how to determine whether or not the peanut butter you're using is vegan and how to select the appropriate variety when making future decisions.
If there was any unclear information, please leave a comment below with your questions and share it with your friends if you thought it was helpful.
References
Simple.wikipedia.org. 2022. Veganism.
Verywellfit.com. 2020. Peanut Butter Nutrition And Health Benefits.
Healthline.com. 2021. Peanut Nutrition Facts and Health Benefits.
en.wikipedia.org. 2022. Peanut butter.