Is hummus vegan? If this question has been rent-free in your mind all this time, my article will give you a thorough answer. It's not easy to give a precise response in a word, so please continue reading to find a more detailed explanation.
Now follow me, and I will give you the easiest vegan hummus recipes and provide you with a better understanding of this famous dip.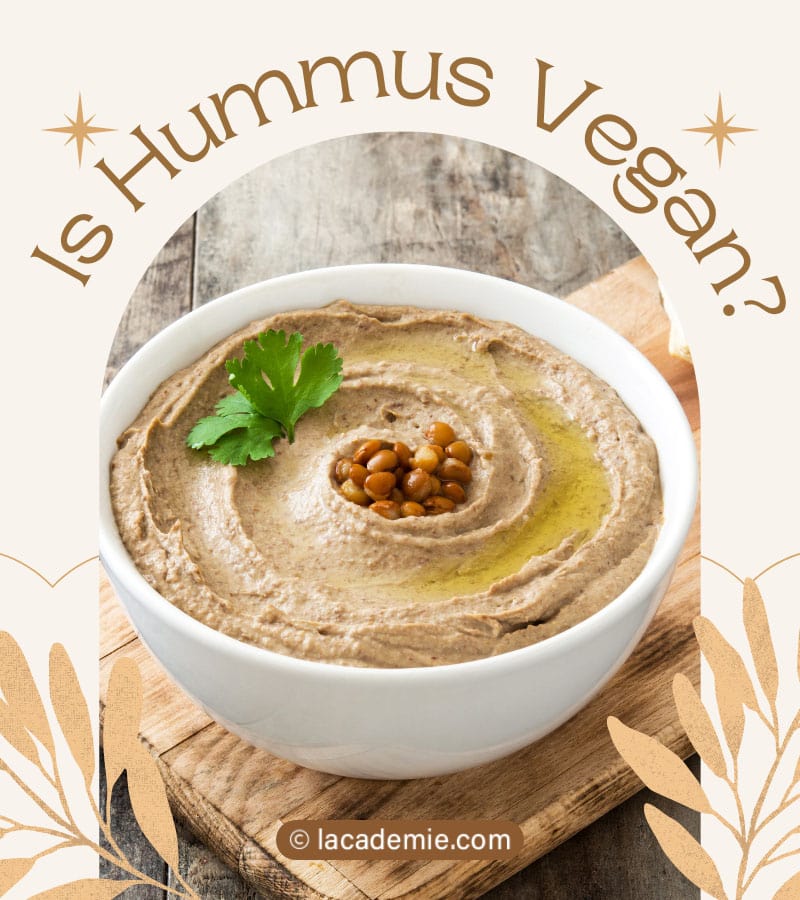 What Is Hummus?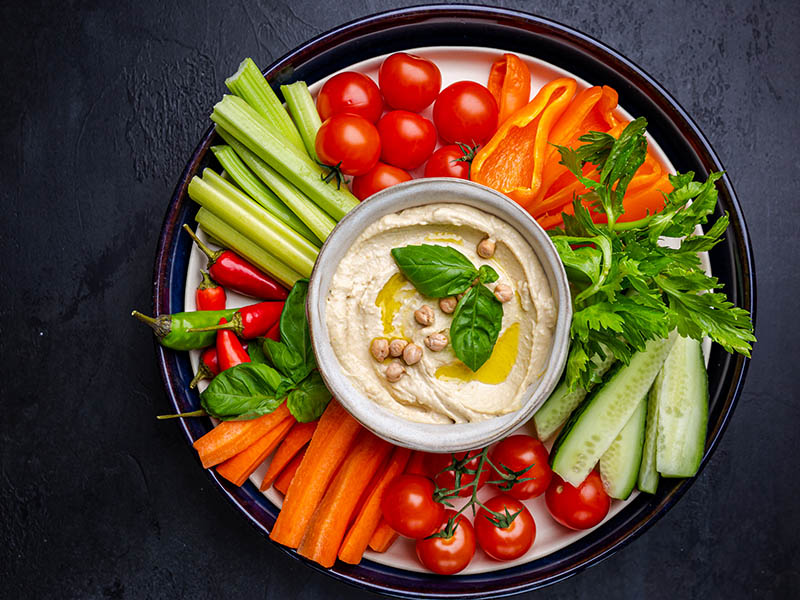 Have you ever heard about hummus? If not, let me give you some useful information.
While hummus originated in Egypt in the 13th century, it has become a common staple in the Mediterranean and Middle Eastern and then popularized worldwide. Nowadays, hummus is widespread throughout North America, Europe, and the United States.
Generally speaking, vegan hummus is a creamy sauce with blended chickpeas, tahini, olive oil, lemon juice, and garlic. Hummus is my favorite dip for everything from fries, crackers, tortilla chips, and raw vegetables.
Other ways to enjoy the puree are simply spreading it on bread, sandwiches, wraps, vegan burgers, or mixing it with salads.
I can assure you that vegan hummus is a reasonable choice for your daily meal. While it is present in breakfasts on tables across the Middle Eastern, it's also an option for your dinner, especially after you finish the night's workout routine.
Aside from the above-mentioned ingredients, you can add other elements such as black pepper, tofu, chilly paste, etc. However, tahini is not always the favorite on the list, so it can be replaced with other ingredients in the recipes that I will soon introduce to you.
Are you curious about how hummus is made in factories? Here is your answer!
Is Hummus Vegan?
Well, let's dive deep into the main question here, "Is Hummus Vegan?" Probably, my answer would be 'almost always.'
Why is it not a confident 'Yes?' Because hummus is indeed a perfect staple for the vegan in most cases. However, everything has a few exceptions.
Hummus Is Vegan in Most Cases
Most often, hummus is a vegan dip that consists of all planted-based ingredients. If you make hummus at home and follow closely to recipes, the creamy sauce will undoubtedly be vegan.
Moreover, hummus is the best plant-based protein source for vegans, which can completely replace animal protein. It's also an excellent substitute for cheese and high-calorie sauces.
It's worth noting that a vegan diet is the strictest form of vegetarianism without any animal products such as milk, eggs, and ingredients derived from animals. Therefore, if you have a strict vegan diet that includes no sugar, honey, dairy, or some unique elements, hummus is your product.
When Is Hummus Not Vegan?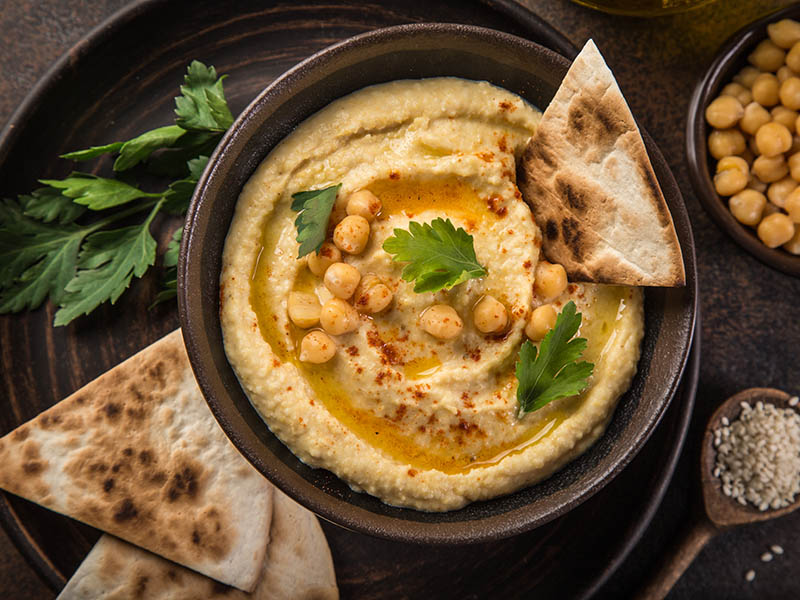 As I said, hummus cannot be vegan in some cases. Here are the exceptions.
While homemade hummus gives you total control over the ingredients, eating out and store-bought hummus requires additional precautions.
Some chefs may offer more unique variations of classic hummus on restaurant menus. Even though most of them are vegan, you should ask beforehand so they can follow your diet.
When it comes to store-bought hummus, there are more things to be concerned about. Different brands have distinct flavors and types of hummus. While most are vegan, they do sell some flavors that contain non-vegan ingredients.
For example, sugar is also a common ingredient used in commercial hummus recipes. Refined sugar is not considered vegan due to using the bone char during the process.
It's not hard to find packed hummus in stores in this day and age, so I advise you to read the ingredients carefully and look for the 'vegan' label on your hummus to choose the most suitable product.
Main Ingredients of Vegan Hummus
Green and nutritious are what I can say about hummus's ingredients. It's the best of both worlds. The standard elements used to make the famous dip are all plant-based.
Chickpeas/Garbanzo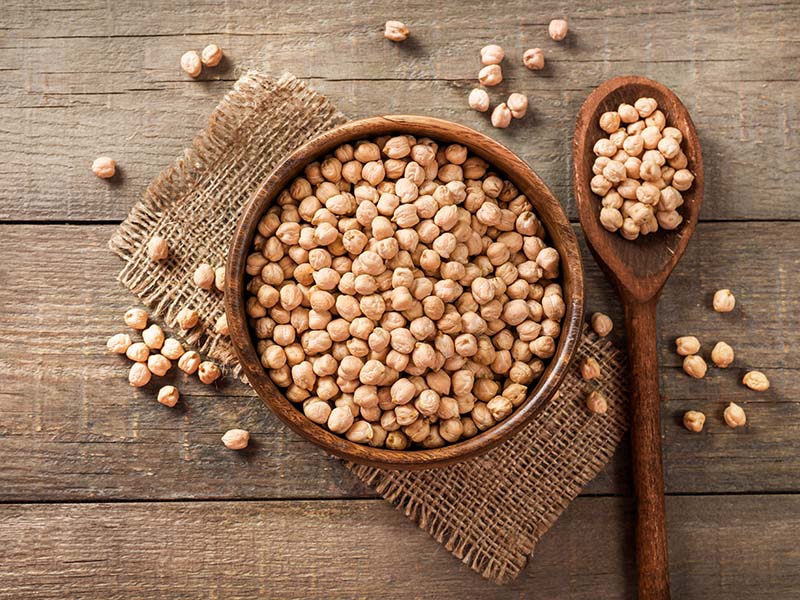 Chickpeas are one of the world's oldest legumes, native to the Middle East. Additionally, chickpeas are a great source of plant-based protein and contain vitamins and fiber that help improve digestion and support heart health.
Tahini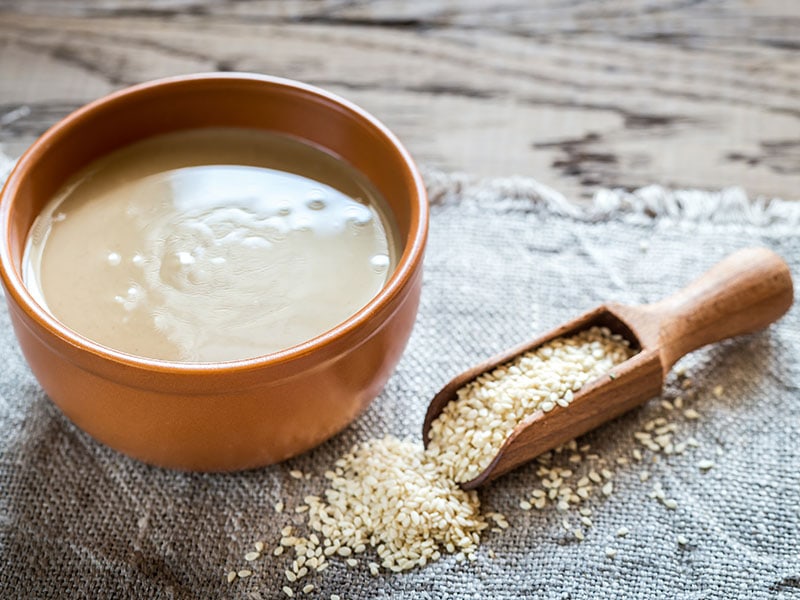 Tahini is a paste made from sesame seeds, providing specific trace minerals to healthy fatty acids. Also, sesame seeds are high in antioxidant vitamin E, which helps reduce the risk of heart disease and cancer.
Olive Oil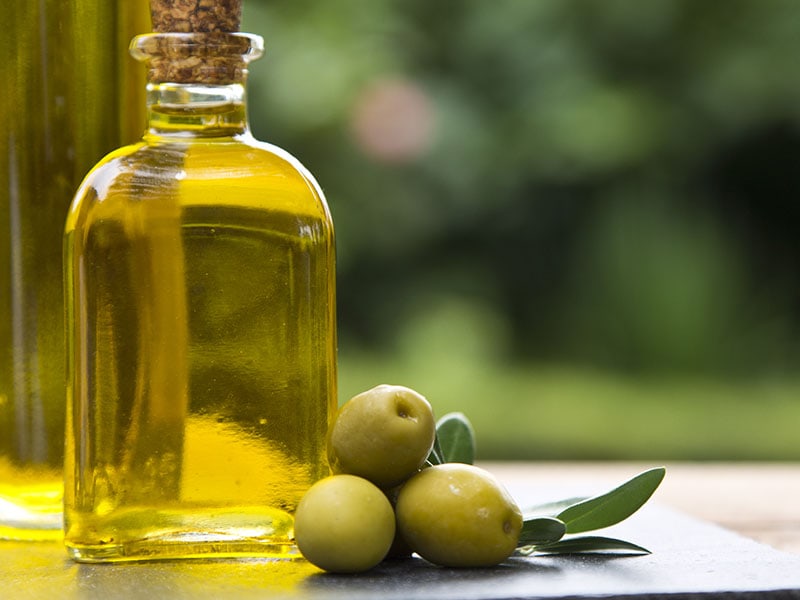 Olive oil is a 'meticulous' ingredient of vegan hummus when the quality of the oil dramatically affects the sauce's flavor. The fatty acids in olive oil lower cholesterol levels and have anti-inflammatory effects.
In particular, extra-virgin olive oil is often used in vegan hummus, so you must avoid buying low-quality or fake oils when making the dish at home.
Lemon Juices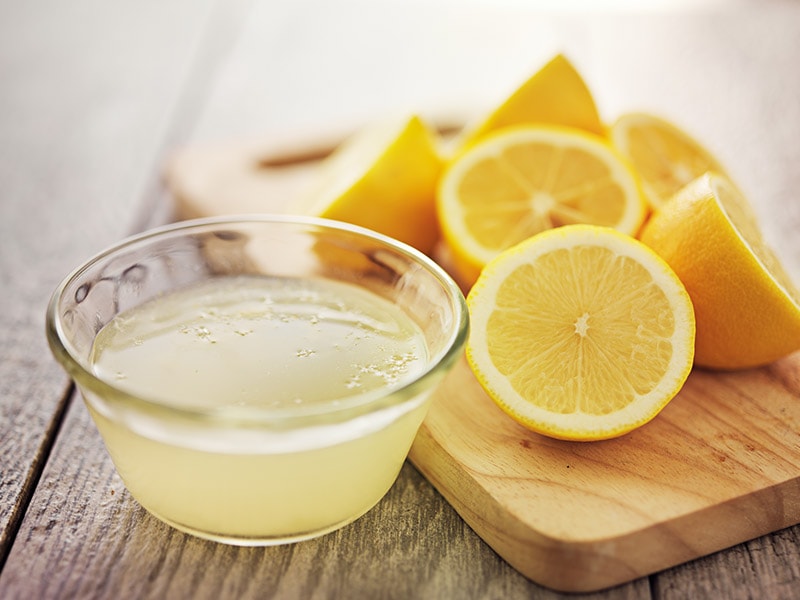 Fresh-squeezed lemon juices are a must in the vegan hummus ingredients list. Lemon juices are high in vitamin c, which boost immunity, aid digestion, and regulate blood sugar levels.
Salt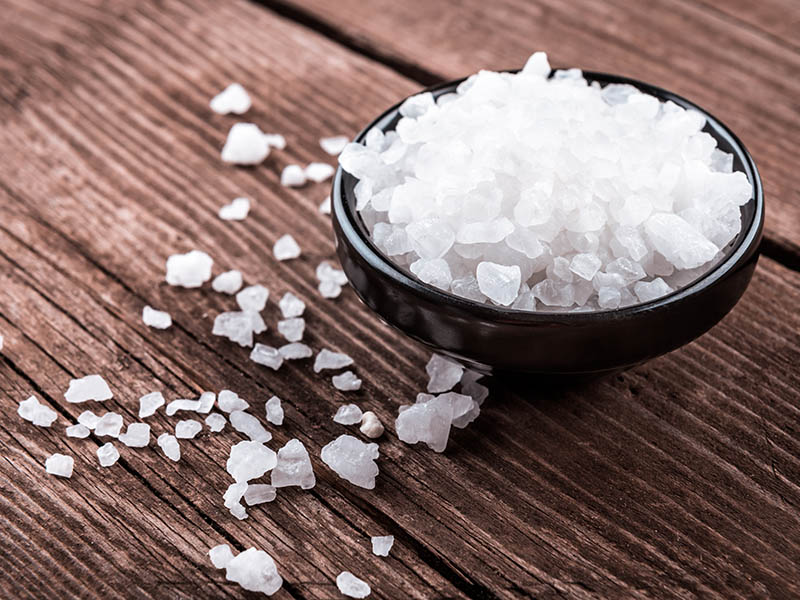 Sea salt is highly recommended in vegan hummus. Unlike processed salts, sea salt has a milder taste, giving vegan hummus a rich flavor without overpowering other ingredients.
Sea salt has many health benefits, such as balancing sodium levels, and it also contains multiple vital electrolytes and enzymes that help with nutrient absorption.
Garlic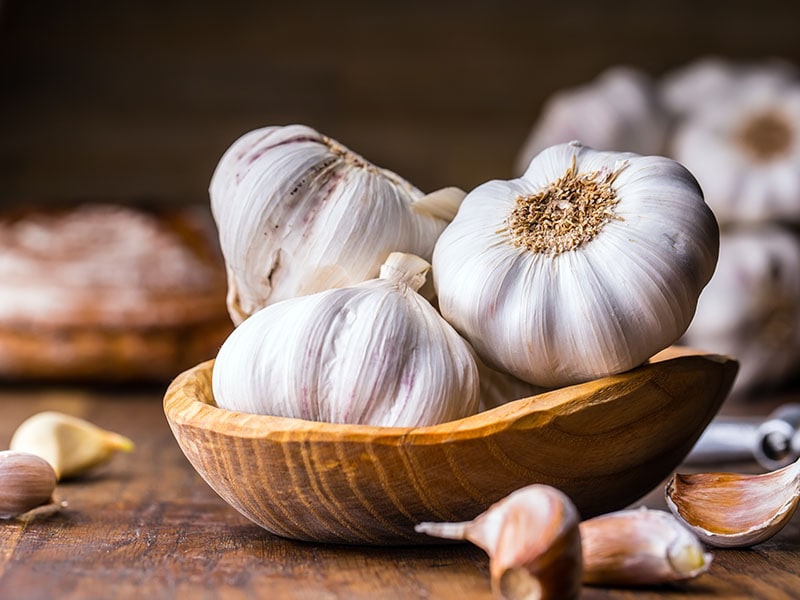 Garlic will fill your mouth with an extraordinary pungent flavor. Moreover, it has been proved that garlic lowers bad cholesterol and increases good cholesterol.
All the main ingredients of hummus are vegan to the core, so you don't have to worry about the non-vegan nature of the sauce. You can create other variations based on many more vegan-friendly additives according to your liking and diet.
Non-Vegan Hummus Ingredients You Should Watch For
Over the years, and due to the growth of popularity of veganism, you can find all types of hummus everywhere. Hummus fans and brands come up with a line of variations.
However, not all the adaptations are suitable for vegan enthusiasts. Below are some non-vegan additions you must avoid:
Sugar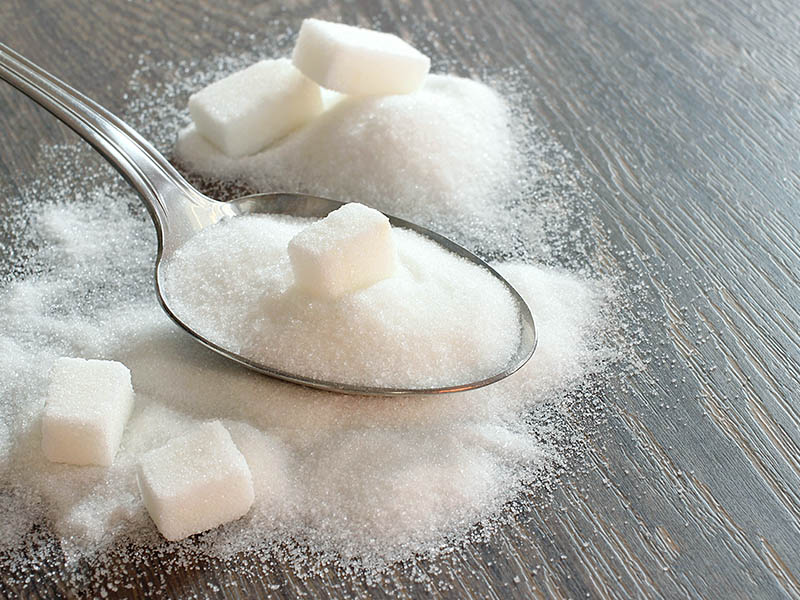 Refined sugar is not considered vegan because it is processed using bone char. If sugar is present in your favorite hummus brands, you can check if it's labeled 'certificated organic' in the ingredients list.
Certificated organic sugar does not use bone char, according to USDA regulations.
Do you wanna know if sugar is vegan or not? Let's find out the answer!
Palm oil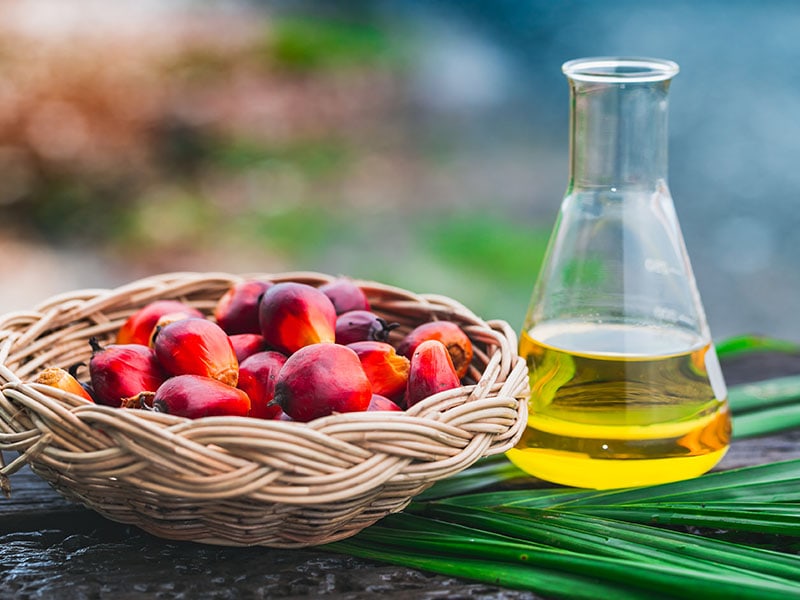 Technically, palm oil is vegetable and vegan in its raw form. However, due to some arguments over the extraction of palm oil, which exploits animals, it is not on the grocery list of some vegans.
Honey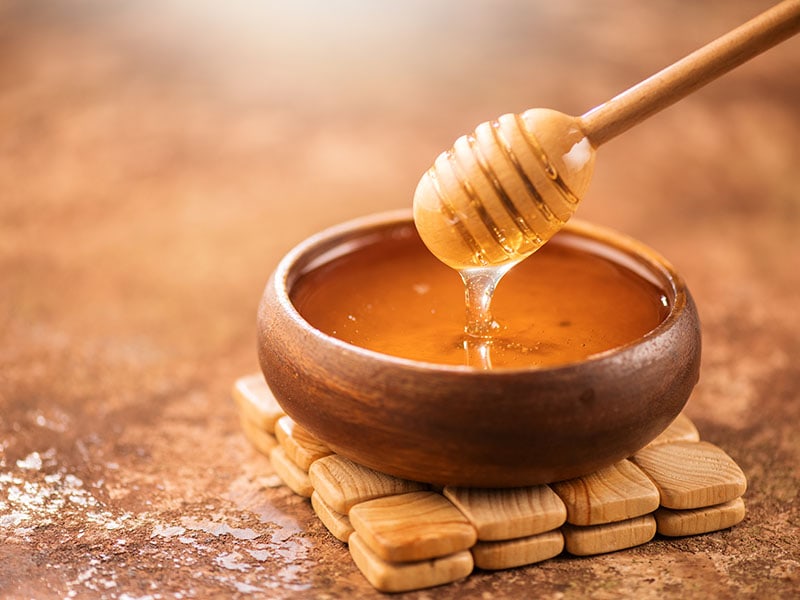 As I explained previously, some adaptations of hummus aren't in harmony with the vegan diet. Especially when vegans always avoid all types of animal exploitation, they also remove honey from the list.
Greek Yogurt Hummus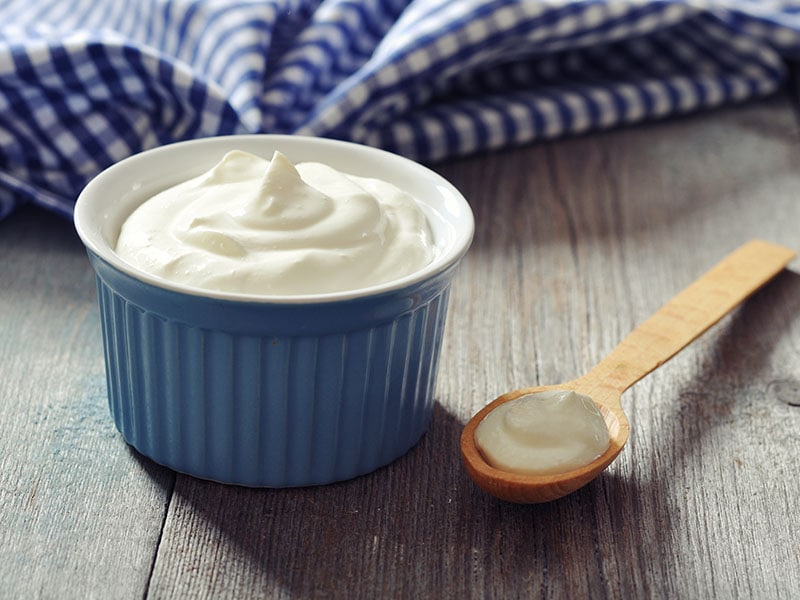 Hummus is a common staple in the Middle Eastern, so there are plenty of varieties among the countries in this area. One of the most famous, I must say, is the Greek Yogurt Hummus. But that is what you should look out for. It must be remembered that dairy is not allowed in the vegan diet.
Natural Flavors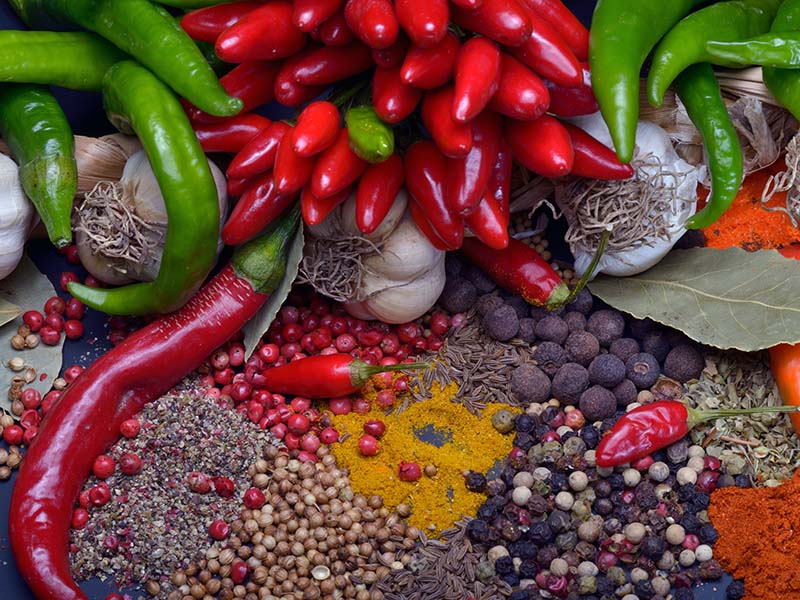 Be cautious! There are tricks in the term of natural flavors as they can come from both plants and animal sources. Make sure to take a double scan of the ingredients list when choosing hummus with flavors.
Cross Contamination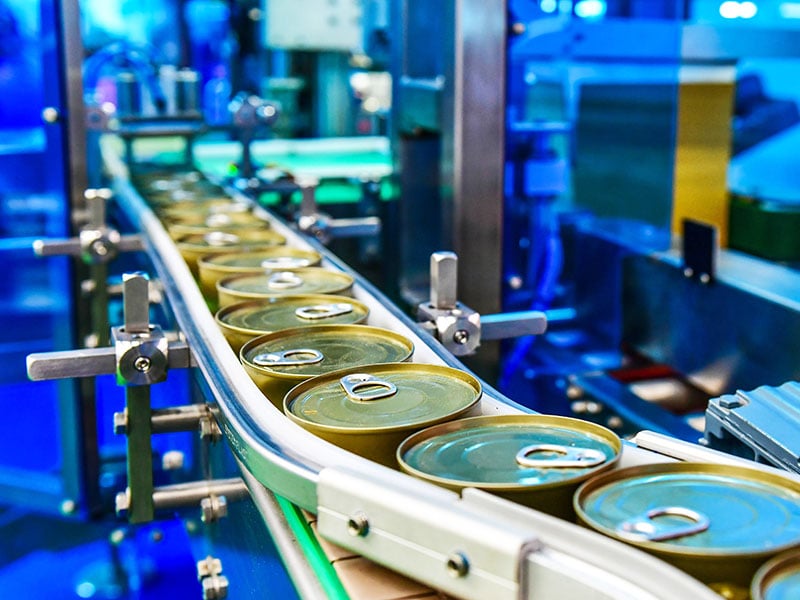 This won't be a big problem if you make hummus at home. Nevertheless, there is an increased risk regarding ready-made hummus that you need to be aware of. Whether you dine out or buy hummus from the stores, food safety is always a source of concern.
In March 2021, Sabra Dipping Company recalled more than 2000 cases of its Classic Hummus due to the potential of being contaminated with salmonella. Although Sabra is still my favorite brand, the incident raises the alarm of cross-contamination among store-bought foods.
Some Vegan Hummus Brands You May Want to Know
If you don't have time to make hummus at home, there are still a variety of ready-made options. The hummus brands below are just as fresh and tasty as those you make at home.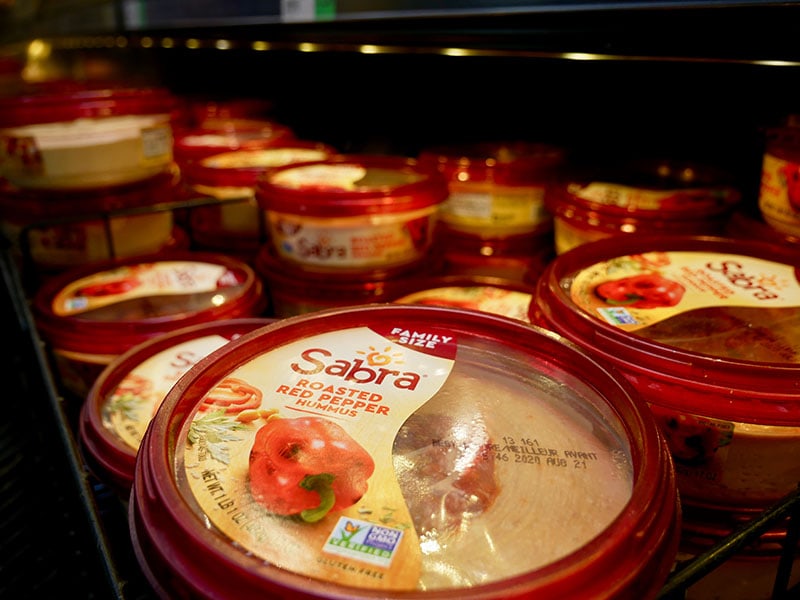 There's nothing much to say when Sabra is one of the most high-rated hummus brands in stores. Apart from their tasty flavors, this vegan-friendly brand also offers multiple varieties of hummus.
Tribe is another favorite brand of mine. With the variety of flavor options, from plain hummus to ranch, and everything bagel, Tribe should definitely be on your grocery list.
Listed on Lantana's website, all their hummus flavors are vegan and gluten-free. It is noticed that Lantana doesn't make hummus from chickpeas. I can say Lantana is a dark horse in the game of hummus.
Lantana uses alternatives such as carrots and black beans to make the creamy purée. You may want to give it a try if you're so fed up with the original flavors.
Must-try Homemade Vegan Hummus Recipes
It's no doubt that you can get store-bought hummus anytime, but homemade vegan hummus is always something else. Here are some easy vegan hummus recipes for you to try. Are you ready?
Nothing can beat an original hummus dip. If you're a hummus fan, you cannot miss this recipe. It's easy to make, very nutritious, and good for your health.
It's a classic move, so all you need are the basic hummus ingredients. This recipe will guide you from scratch.
Tahini is not always a thumbs up with some hummus fans due to its high price or not being allergy-friendly. So if you are one of them, here is the recipe for vegan hummus without tahini.
This recipe only takes 10 minutes to get the sauce ready. The trick here is to take the skin of chickpeas beforehand.
If you're a hardcore fan of both garlic and hummus, this roasted garlic hummus recipe is for you. My favorite thing about this recipe is that the leftover oil and roasted garlic can be useful for many other dishes.
As you know, roasted garlic enhances the flavor of hummus and it takes little time to be done. You can serve the dip with veggies, chips, or pita bread.
As I said above, olive oil plays a vital role in deciding the quality of hummus. However, don't worry if you are not a big fan of olive oil. I got your back.
Traditional hummus dish requires a lot of oil, but you can replace them with Aquafaba, a liquid from canned chickpeas, with this recipe. It's cheaper and easier to make.
Tips to Pump Up Your Homemade Vegan Hummus Flavor
Here are some tips to make your favorite sauce fancier.
Garlic is a kick in hummus. It's optional to crush your garlic before adding it to the blender. Remember to peel the skin of garlic cloves.
Be created! Add red peppers, pesto, avocado, caramelized onions, and more to the base mix to get your version of dip.
Use sea salt, especially Himalayan salt, to season vegan hummus. Himalayan salt delivers a milder taste than other processed ones.
If you use canned chickpeas, you must reserve the Aquafaba, which is the liquid found inside a can of chickpeas. Like the bean broth, it is used to smoothen the texture of hummus.
Is Hummus Good for Vegans?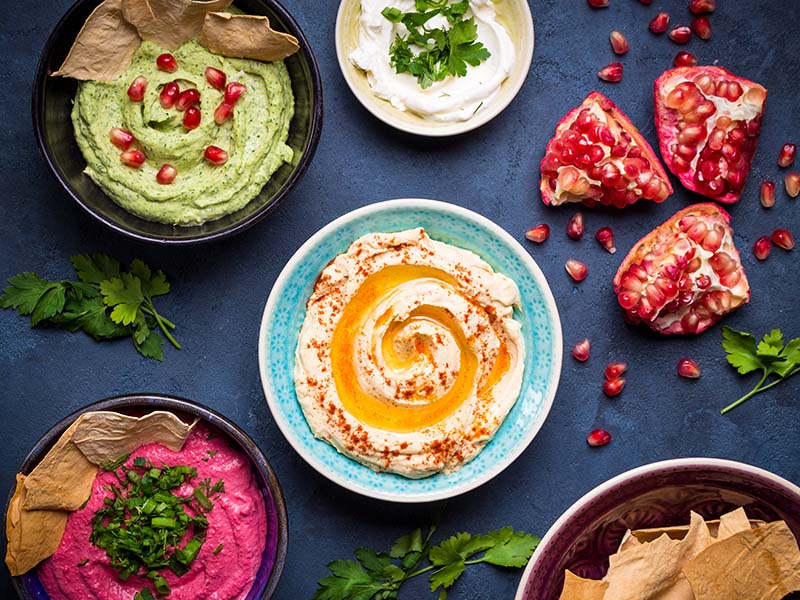 Of course, hummus is good for vegans. Thanks to its great deal of protein, you can tick the hummus box on the vegan diet list.
Excellent Packed of Plant-Based Proteins
A 100-gram (3.5-ounce) serving of hummus provides (USDA): (1)
Energy: 214 kcal
Fat: 8,93 grams
Protein: 10,71 grams
Carbohydrate, by difference: 28,57 grams
Fiber: 7,1 grams
Sugars: 3,57 grams
Calcium, Ca: 71 milligrams
Iron, Fe: 2,57 milligrams
Sodium, Na: 607 milligrams
Hummus has an original tasty flavor and produces a lot of nutritional value for any healthy diet, vegan or not. More specifically, chickpeas, the main ingredient of this sauce, are rich in protein, vitamins, and other minerals.
Decrease Inflammation
Antioxidants meditate the main anti-inflammatory effects. Particularly, extra-virgin olive oil, one of the main ingredients of vegan hummus, has anti-inflammatory effects. Key among them is oleocanthal, which has been shown to have similar properties as ibuprofen, an anti-inflammatory medicine. (2)
Research also proves that oleic acid, the primary fatty acid in olive oil, can reduce levels of important inflammatory markers like C-reactive protein (CRP).
Similarly, other ingredients like garlic and chickpeas are also known to be anti-inflammatory foods (3). The sulfur compounds in garlic have strong antibacterial and anti-inflammatory effects.
Rich in Fiber Helps Improve Digestion and Intestine Health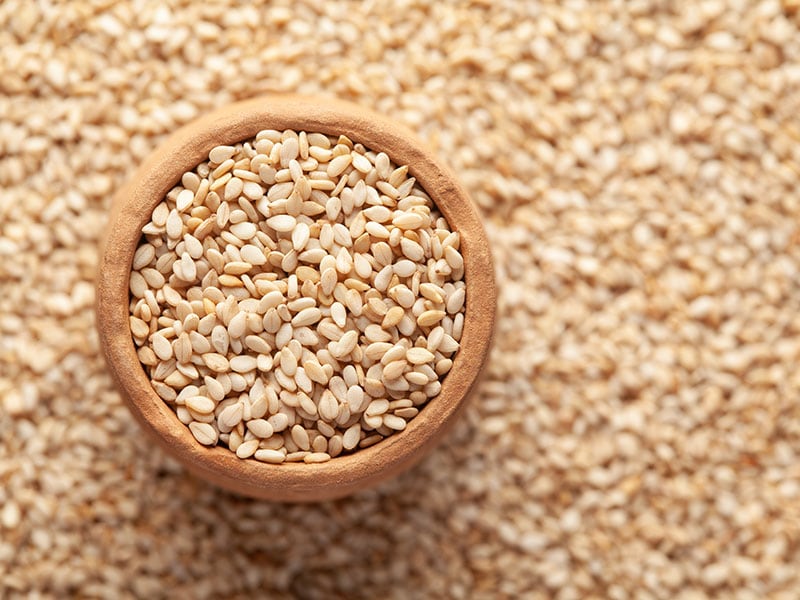 Consuming enough fiber helps promote digestive health. Additionally, fiber plays a vital role in reducing the chance of obesity-related diseases like heart disease, cancer, and type 2 diabetes.
There have been studies showing that adding fiber to the diet reduces the risk of colon cancer. Unlike other food components, such as fats or protein, fiber cannot be digested or absorbed by the body. Therefore, fiber helps soften and add bulk to the intestine's stool, stimulating intestinal contractions and helping laxatives.
Protect Heart Health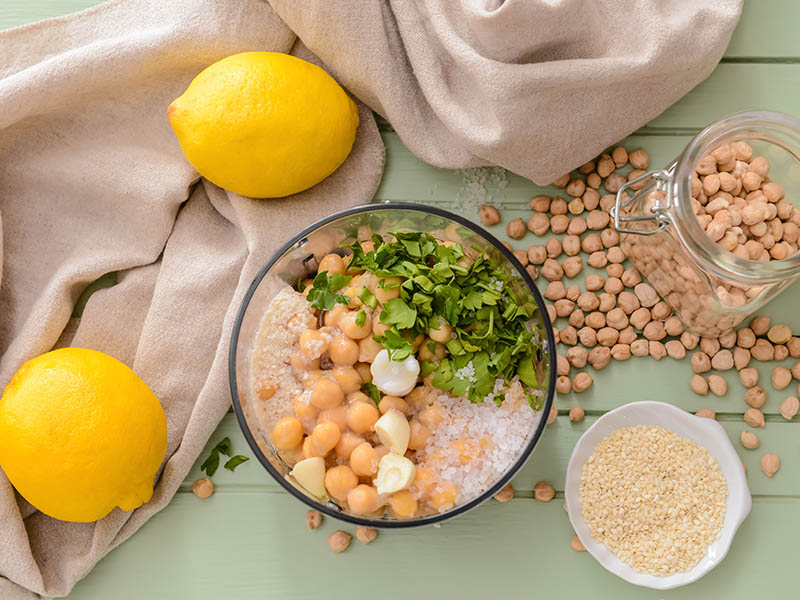 The extra-virgin olive oil used in vegan hummus protects the heart by reducing inflammation, preventing LDL cholesterol from oxidation, improving the lining of blood vessels, and disrupting the blood clotting mechanism. (2)
Apart from olive oil, chickpeas are also a great addition to a healthy diet that helps prevent heart diseases. Diets rich in beans can help reduce 'bad' LDL cholesterol, which leads to strokes and heart attacks (4). The proteins in chickpeas can inhibit enzymes that increase blood pressure.
Besides the nutrition facts, another reason is that hummus is versatile in your vegan diet. Hummus is recommended as a dairy option instead of butter or spread. The puree can be used as a plant-based food and as part of a vegan diet.
Let's hear what experts say about hummus's healthy benefits.
FAQs
I believe the above information has answered most of your wonders. But here are some extras about hummus that you may want to know.
Have You Found Your Answer?
After the talk over my favorite dip, has the information yet given you clues about whether hummus is vegan or not? I hope you have your answers now. The old classic hummus is always vegan, but the varieties and additives make it non-vegan.
I cannot be the only one craving homemade vegan hummus with some carrots. With all the abovementioned recipes, I'm sure you can make a perfect dip to your liking.
Now, what are you waiting for? Get your apron on and give it a go. Don't be shy to share your thoughts in the comment section below.
References
fda.nal.usdv.gov. 2019. Hummus.
Taylor, Carla G. "Daily non-soy legume consumption reverses vascular impairment due to peripheral artery disease.
Keast, Russell. "Molecular mechanisms of inflammation. Anti-inflammatory benefits of virgin olive oil and the phenolic compound oleocanthal.
Winham, DM. "Non-soy legume consumption lowers cholesterol levels: a meta-analysis of randomized controlled trials.