So, is sour cream gluten-free, and should you use sour cream in your diet? Most people are worried about how to get a gluten-free diet and wondering if they can add sour cream to their meals. This topic here will show you how to use sour cream in a healthy and balanced way.
It must be hard to find food that is good for your health. This post will give you all the information you need. Let's get into the main information right now!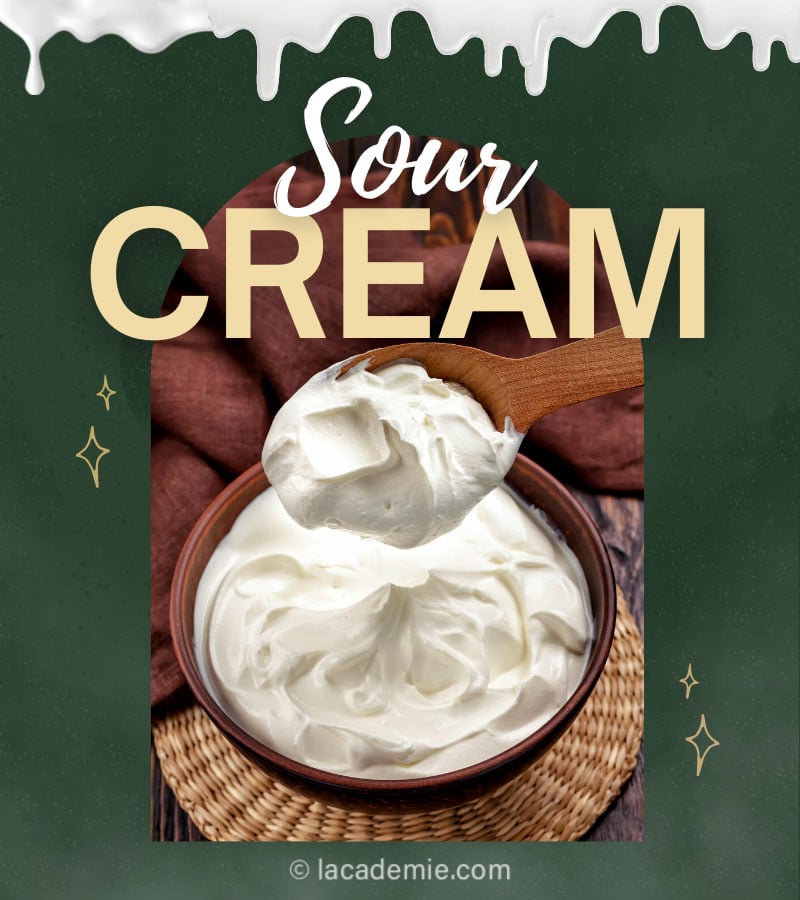 What Is Sour Cream?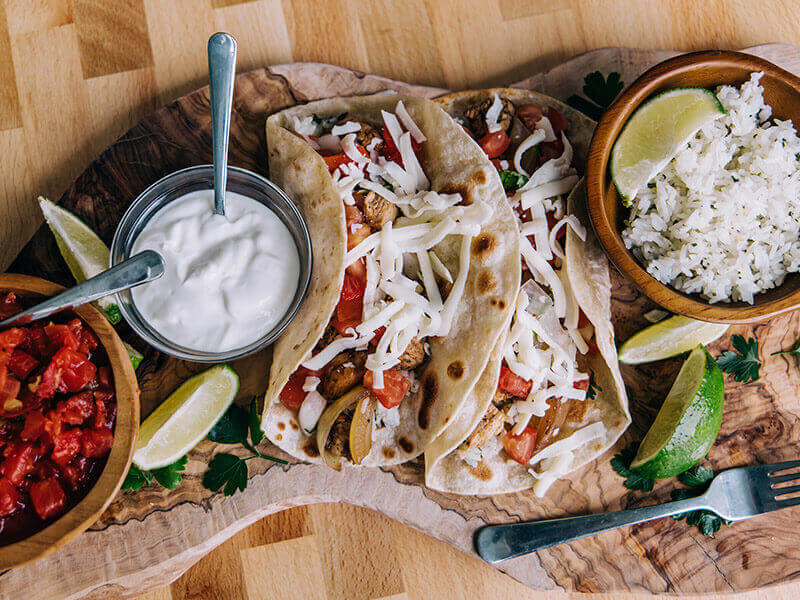 You may see sour cream in a lot of meals as a sauce or an ingredient for cakes. It is a fermented product that combines cream and milk with lactic acid and bacteria. It is a dairy product because it is made from cow's milk. (1)
From this description, it's easy to confuse sour cream with yogurt – another favorite dairy product. However, yogurt and sour cream are two different things with many distinct aspects.
There are plenty of ways to use sour cream such as a sauce to dip your burritos, baked potatoes, or vegetables. You can also try to use sour cream as a topping for your dishes or a replacement for cottage cheese.
Sour cream is an important ingredient in baking cakes, it makes the cake more fluffy and tasty.
Is Sour Cream Healthy?
Sour cream is a low-fat product that has Gelatin, Rennet, and acids. It is created by combining milk and cream with a sour flavor.
Sour cream contains many essential nutrients, but it is usually eaten in small quantities. It is not a great idea to make it a main nutrient supply on your meal because it is not supplying a significant amount of any nutrient.
Overall, If you eat sour cream in moderation, it will not cause any problems to your healthy diet and is also good for your health. Because it contains beneficial bacteria that have a good effect on your body.
What Is Gluten?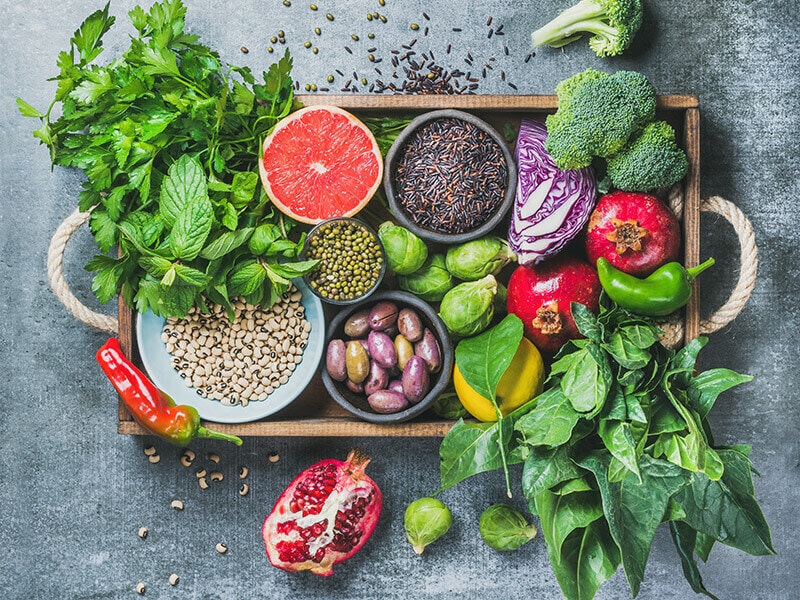 Gluten is a protein composed of gliadin and glutenin. It sticks with starch and is contained in oats, wheat, and barley. It acts as a binding, filling, thickening, and flavoring factor.
Some people feel uncomfortable when eating food that contains gluten. The harmful reaction is called celiac disease. It is better to see your doctor if you feel uncomfortable when eating gluten. (2)
There are a lot of products that contain gluten like candies, jam, ice cream, butter, spices, stuffing, marinades, sauces, processed meats, as well as certain drugs, and pharmaceuticals. In addition, wheat bread contains gluten, because wheat has gluten.
Many foods can contain hidden gluten, so reading the ingredient list before buying any products is necessary.
Is Sour Cream Gluten-Free?
You already know that sour cream is not dairy-free or vegan, but what about gluten-free? Is sour cream safe for people who have celiac disease or other gluten intolerances?
The fact is that most sour cream brands are gluten-free. However, as I have mentioned above, when you buy any food, you have to check the ingredient list. Some brands can add different flavors to their sour cream for better taste.
Where Can You Find Gluten-Free Sour Cream?
Many brands have gluten-free sour cream. They also have different kinds of sour cream, which can be used to fit your diet. Below is a list of popular brands that you can trust:
Abelandcole was established in 1988, and they believed that organic food has the power to save the world. Their foods are 100% organic or sustainably wild. The delivery is fast with less packaging.
Over 100 years of serving milk products. Established in 1919, they are proud to bring you fresh California milk. You can purchase natural sour cream in different sizes 8 oz., 16 oz., 24 oz., and 48 oz. They also have free fat and light sour cream.
If you want to have extra cream, you need to find breakstone's sour cream. They went a long way from 1882 to bring you delicious sour cream and cheese. They have full-fat sour cream, and you don't need to worry about gluten.
Tillamook started in 1909, they always take care of product quality. With promises, they will bring you the best quality sour cream. They have two kinds of sour cream: the normal one and the reduced-fat one. A better choice for you if you are on a diet.
Clover farms started in 1937, they provide everything from their farm. Don't miss their tea products, it's the best tea ever. Everything from the farm includes delicious sour cream. Don't worry! It is safe and gluten-free.
Kemps is an old brand, which started in 1914. They provide protein and low-calorie products. You can find the most nutritious milk here. Not only original sour cream, but also Mexican style. A different taste with no gluten.
Did you hear about DHA OMEGA 3? This brand serves you DHA milk, which is an important part of a healthy diet. Over 600 organic family farmers, a huge number. Horizon is where you can find gluten-free sour cream.
A long-established brand since 1981, long enough for you to trust their products. They are serving cheeses, sour cream, dips, and frozen desserts. In their sour cream nutrition facts, there is no gluten included.
Their farm began in 1940; Albert Straus changed the family farm to organic and achieved the first 100% certified organic creamery in the country. They confirmed that no products contain gluten and are completely organic.
Darigold is a familiar brand with over 100 years of serving dairy products, started in 1918. Darigold is producing and selling only milk from cows. The Dairy Field Magazine hailed them as "Exporter of the Year" in 2007. They sell original and Mexican-style sour cream.
Thanks to the technique of Nancy Van Brasch Hamren, now you can have delicious yogurt. After more than 60 years, their milk products have become famous and popular globally.
Nancy's product is proven with probiotic foods. Organic Cultured Sour Cream is a famous product in their brand with no gluten.
Kite Hill has its signature sour cream and products. Do you like coconut and almond? Then you must like their almond and coconut milk sour cream.
A famous brand since 1919, a place where you can find fresh and clean products. They have achieved many awards like 1st place in Mild Cheddar, 1st place in Pepper Jack Cheese, 1st place in best USA Mild Cheddar 2021, and many other awards.
Daisy has been one of the best sour cream brands in the world since 1917. Their products are made of pure ingredients. The only ingredient in Daisy sour cream is cultured cream. So, this product is gluten-free.
Nearly 200 years of serving milk products. They produce fresh milk with their fresh thinking. They make a long list of products like butter, ice cream, sour cream, milk, eggnog, cheese, and chips. Hood makes regular and light sour cream products. It is easy to find that their sour cream is gluten-free.
Over 100 years of dairy expertise, they cure your bad day with food. They share their food like friends. They have many 1% low-fat products, and they help your diet be healthier.
Green Valley creates products for everyone, even those with lactose sensitivities could eat too. By adding a lactase enzyme to their products to break down the lactose, it is easily digestible. And their sour cream is 100% gluten-free.
You can also try to make sour cream on your own. A budget way to save your wallet.
Tips To Get A Healthy Diet With Sour Cream
You may be looking for a way to lose weight but can still eat delicious food or a healthy meal without gluten. Don't worry, I have prepared a lot of tips with sour cream to help you overcome the problems.
Always Check For Sour Cream Ingredients
You have to carefully read the ingredients contained in your sour cream product to avoid gluten. Because gluten is necessary "glue" to make food more tasty and catchy, the sour cream brand can sometimes produce products that contain gluten to make it more nutritious.
Uses In A Moderate Amount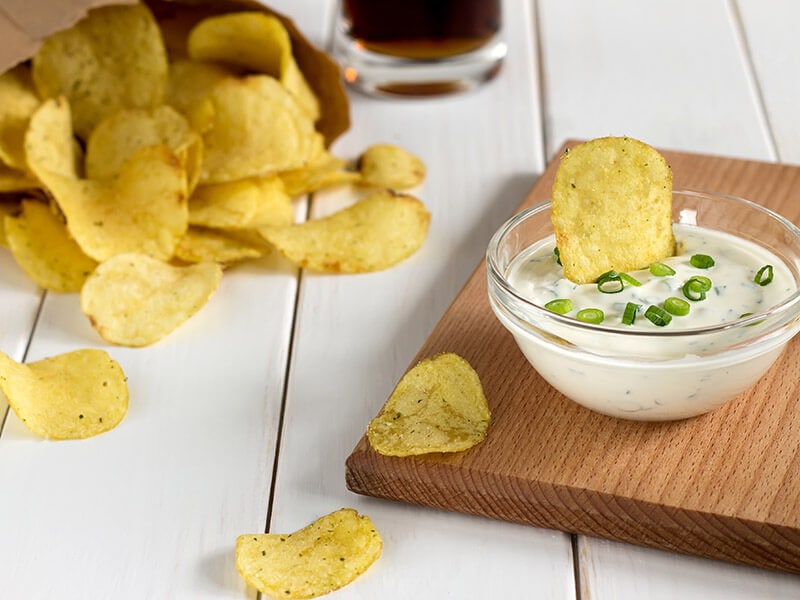 As mentioned earlier, sour cream is made from dairy milk and cream, so it is a calorie-dense food. You may not stop eating it as sour cream is an essential ingredient in various types of dessert. A small amount is good, but a large amount will lead to weight gain and increase your risk of heart disease.
Eating Sour Cream & Doing Workout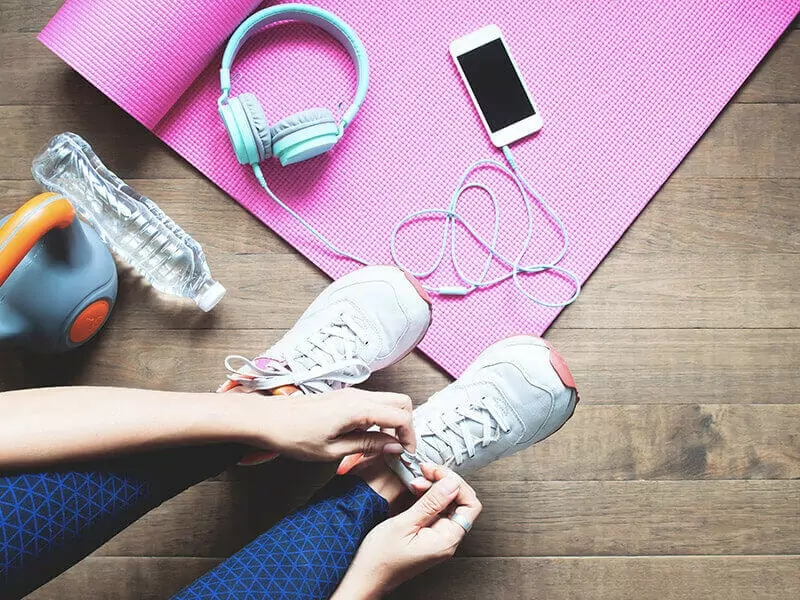 Yes, why not? Sour cream provides a large number of calories if you eat too much. Doing a workout will help you burn those redundant calories. Believe me, this will help you a lot in your weight loss. Your body will thank you if you support it with a healthy nutrition plan with a workout.
Making Gluten-Free Salad With Sour Cream
Why don't you try adding sour cream to another food with a healthy recipe? Here is my recipe for a healthy diet with sour cream and salad:
Ingredients:
2 cloves of minced garlic.
1 pinch of pepper.
1 pinch of salt.
3 tablespoons Mayonnaise.
3 tablespoons Sour Cream.
1 tablespoon rice vinegar.
¼ cup butter.
2 chicken eggs.
2 slices of bread.
1 tablespoon of olive.
Lettuce leaves washed and drained.
Red radish and white radish.
Peas
Dills
Preprocessing:
Wash and sliced dills.
Bread is cut into squares.
Wash red and white radish then slice thinly.
Wash peas then cut off stalks of both sizes.
Directions:
Sauce part: crush garlic, salt, and miso into a paste. Next, add the mayonnaise, sour cream, vinegar, butter, and pepper, and stir until smooth. Cover the mixture and place it in the refrigerator for about 15 minutes.
Salad part:
Boiled eggs for about 5 – 6 minutes to get poached eggs.
Heat the pan then add a little oil. When the oil is hot, fry the bread until golden brown.
Put the salad on the plate: First, put in the lettuce leaves, then add the dills, radishes, and peas on the top. Cut the eggs in half and place them on top of the bread, sprinkle with the sauce. Finally, the nutritious salad is complete.
Here is another sour cream salad recipe for your variety of choices.
What Are The Correct Ways Of Storing Your Sour Cream?
Can you imagine when you want to use your sour cream, but it smells bad? Products have their proper temperature, and so does sour cream. You must remember to put sour cream back in the refrigerator after use.
Sour cream can last for 1 to 2 weeks in the refrigerator beyond its sell date. While the refrigerator is opened, it only lasts for 7-10 days.
If you want to use it for longer than a month, I suggest putting your sour cream in the freezer. Every time you want to use it, just defrost it for 10 to 15 minutes. Below is a comparison table:
| Storing Methods | Refrigerator | Freezer |
| --- | --- | --- |
| Temperature | 35°F-38°F | 0°F |
| Time Last | 1-2 Weeks | 3-4 Months |
| State When Use | Thick | Thin |
| Defrost time | Immediately | 10-15 Minutes |
FAQs
There are various ways to use sour cream in your daily meal. Appropriately using sour cream will improve your health and help adjust the calories absorbed. Below is a useful question and answer people usually make, that may help you overcome your problems.
No Gluten, Only Sour Cream
I hope this post has helped you answer the question "Is sour cream gluten-free?". Most sour cream brands are gluten-free, but it is not a bad idea to make your sour cream. Now, you can go to your kitchen and reward yourself with a better and healthier meal.
So, did you enjoy this post? Let me and other readers know via comments if you have any better ideas with sour cream. Maybe you and I can share more recipes for sour cream. Say goodbye to those boring meals, and change them with delicious sour cream.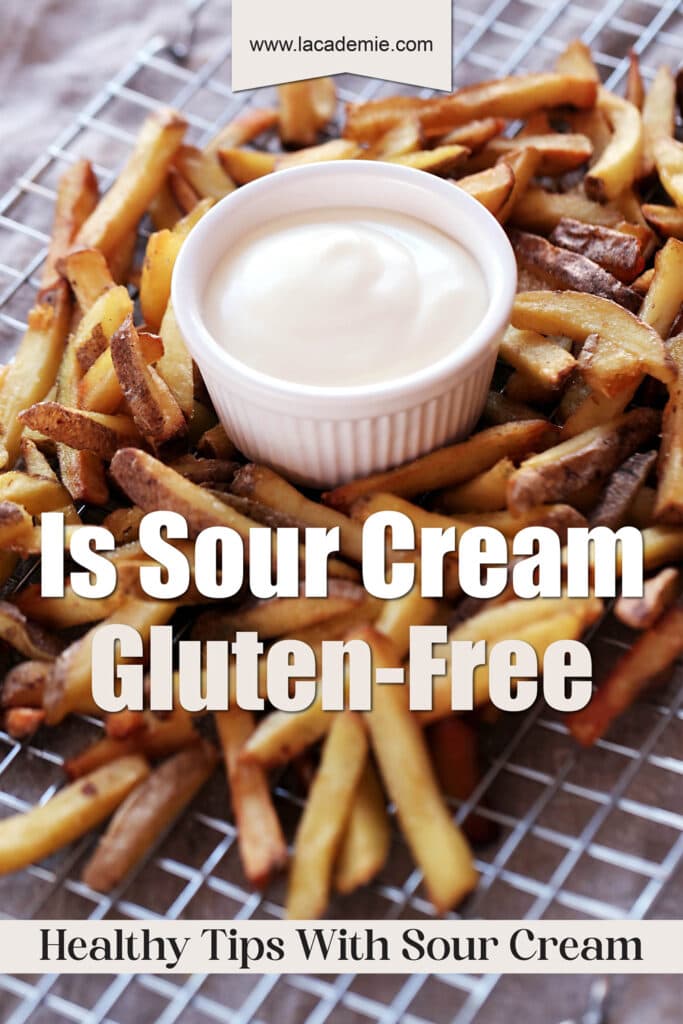 References
Gemechu, T., 2022. African Journal of Food Science Review Review on lactic acid bacteria function in milk fermentation and preservation.
Mayo Clinic. 2022. The good news is that you don't have to go grain-free.