If you are looking for the best limoncello cocktails for your weekend party, this post is your savior with a list of delicious choices you have to try. They will meet simplicity, low price, and high-quality requirements.
To not miss any mouthwatering and fun recipes, you need to follow this article from the beginning to the last recipe. After reading this excellent post, you will not have to worry about the list of beverages for the upcoming holidays.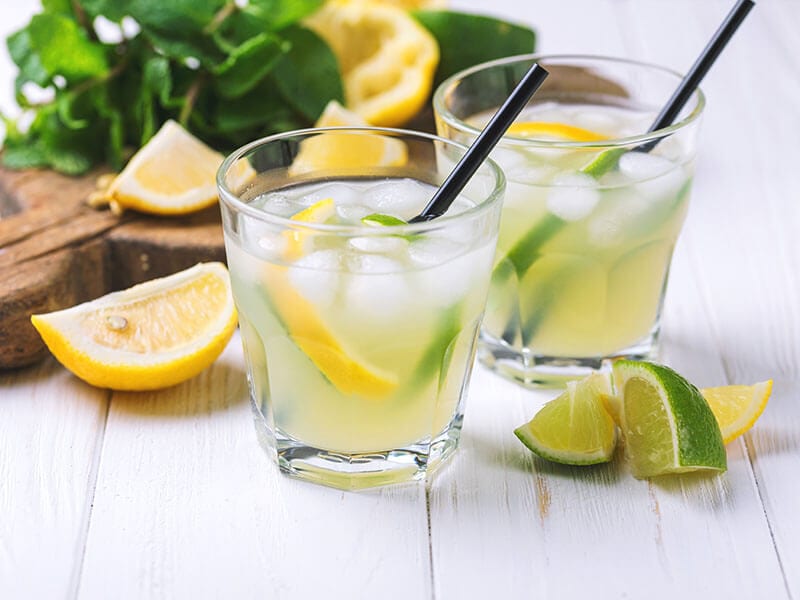 All Essential Things You Need To Know About Limoncello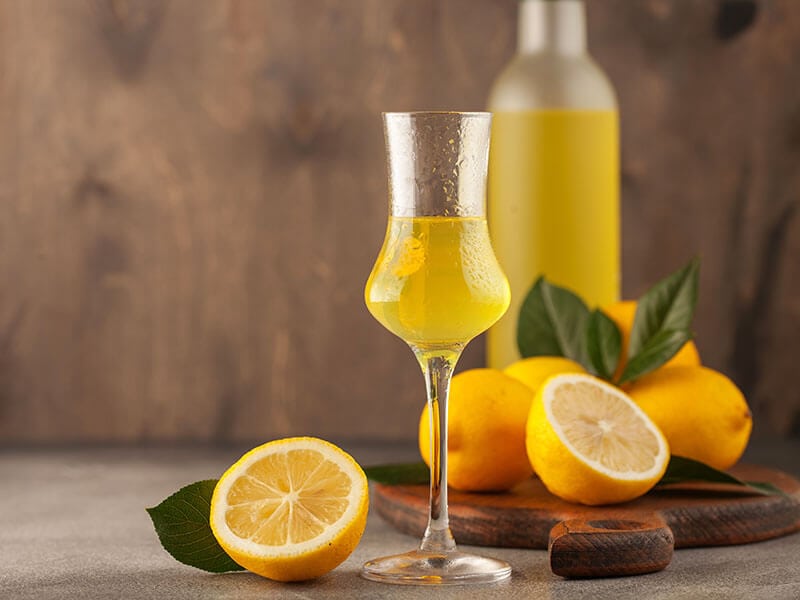 Limoncello is a traditional Italian liqueur and plays a crucial role in delicious cocktails. This legendary liqueur was born in the early 1900s in Capri and gradually became famous worldwide.
The Sorrentine Peninsula, the coast of Amalfi, and other regions of southern Italy are the primary producers of limoncello.
Traditionally, this unique liqueur comprises water, sugar, lemon zest (Sorrento or Sfusato lemons), and alcohol. Vodka or Grappa are the 2 common types of alcohol in creating limoncello. When you glance at limoncello, you can think of spiked lemonade.
However, the making process of this liqueur needs a lot of precision and attention to get the best result. Most lemons for processing limoncello are selected and carefully picked by hand to avoid fruit damage.
Usually, Italians use lemon during warm months (from February to October) to bring the best performance.
Please discover all things about the outstanding Limoncello.
What Does Limoncello Taste Like?
You can find many variations of limoncello with many different ingredients. You can refer to the information below to understand more about them:
Arancello version will be flavored with oranges
Pistachiocello contains pistachio nuts.
You can feel the taste of mixed citrus when tasting the Agrumello version.
You can try the Meloncello variation with the flavor of cantaloupe.
If you love the taste of strawberry in limoncello, you should not ignore the fragoncello type. In addition, limoncello has a version that contains milk instead of simple syrup.
Overall, this liqueur has an enchanting sweetness with a strong touch of citrus taste in terms of flavor. When consuming limoncello, its flavor can remind me of lemon candy flavor. And limoncello will bring a refreshing and invigorating taste to your drinks.
Let's Make These Delicious Limoncello Cocktails Right Now!
I guarantee that you will be satisfied with the list of yummy and easy limoncello cocktails I am about to introduce in this part. Please try your best to prepare these drinks for your loved ones.
Total time: About 10 minutes
Just in 10 minutes, you will have an excellent and delectable cocktailto chill with your loved ones. This mojito cocktail is a fun treat of Italian cuisine that comprises fresh lemons, limoncello, and refreshing mint.
It is a refreshing feeling when you relax on a beach, sip a high-ball glass of Limoncello Mojito, and listen to the sound of waves on the shore. And you will not remember any stress and tiredness of life anymore.
After adding ice, you need to top the cocktail with soda water. If you want to make the best Mojito, I recommend using White Rum because the Dark Rum will change the drink's color.
Total time: About 5 minutes
Do you know a way to make your vacation more enjoyable? If you have no idea, why don't you try preparing Limoncello Lemon Drop Martini to enjoy the relaxing moments with your friends? This recipe is straightforward to make with simple steps.
You will be crazy with limoncello's gentle and sweet taste in this drink. In addition, a bit of vodka and Triple Sec will bring warmth to this recipe. Significantly, the citrus taste will be more assertive with fresh lemon juice.
I suggest that you should use high-quality vodka to bring the best performance. In particular, you will make it more appealing with 2 minutes of decoration. Try making a sugar rim or using lemon peels to garnish.
Learn how to make delicious Limoncello Lemon Drop properly.
Total time: About 2 minutes
If you need a drink to cool your body on the hot summer days, you should try the Sparkling Limoncello cocktail. You only need to prepare 3 basic ingredients to create a cocktail version with a perfect and fresh flavor.
Besides the delicate and fresh flavor of limoncello, the tart-sweet taste of sparkling lemon soda will stimulate your taste buds. In particular, Prosecco will explode the taste of this unique cocktail. Please use a few mint leaves and lemon slices to garnish this drink.
Total time: About 10 minutes
Your summer will become significant with the mixture of raspberry juice, vodka, and limoncello. It is a perfect treat for warm weather as you can serve this cocktail straight-up, but if you want to add this cocktail for your summer drinks, adding ice to it is also acceptable.
It takes a few minutes to make a delicious mixed drink with easy-to-find ingredients so it is possible to make this drink whenever you want. The flavor of the cocktail still retains gentleness and balance. Do not forget to add club soda to this recipe for a perfect whole.
Total time: Around 5 minutes
If you have limoncello and gin in your kitchen, let's follow the instructions in this section to make refreshing and effervescent Limoncello Gin Collins for dessert. The simultaneous appearance of lemon juice and limoncello will create intense citrus and tart taste for this recipe.
Limoncello Gin Collins is considered as a twist version of Tom Collins cocktail. Unlike the classic Tom Collins version, the limoncello content in Limoncello Gin Collins is higher than gin.
You can prepare simple mint syrup with a few basic operations to sweeten and make the drink fresher. Ignoring club soda is an extremely serious lack of processing in this recipe. It is an excellent option to load energy and forget the swelter of hot days.
Follow these tutorials to create an excellent Limoncello Gin Collins.
Total time: Around 10 minutes
Classic Mule is a collection of ginger beer, lime juice, and vodka. It looks beautiful when served in a copper mug. Why don't you try to add limoncello to this recipe and use lemon juice instead of lime juice to create the legendary Limoncello Moscow Mule.
Vodka and limoncello are the 2 key elements of this cocktail and people often use them in the same ratio in this yummy drink. Furthermore, you will need a little warmth of ginger beer to enhance the flavor of this flavorful liquid.
Total time: About 5 minutes
This wonderful recipe is the perfect combination of a citrus touch of limoncello, the sweetness of Prosecco, and the freshness and fragrance of basil leaves. It is an easy-to-make choice for your summer vacation.
If Prosecco is not available on your hand, you can use sparkling wine or champagne instead. In particular, you cannot enjoy Basil Limoncello Spritz fully if this recipe lacks a soda club. This treat looks eye-catching with a basil leaf and lemon slice for garnish.
This excellent recipe is another variation of Aperol Spritz with the lemony touch. People often call it "Amalfi Spritz" because Southern Italy is the homeland of limoncello liqueur.
Find out the proper tutorials to create fantastic Limoncello Spritz.
Total time: About 3 minutes
Tuscan Pear is a perfect option if you want to relax your mind with a delectable alcoholic beverage with a sweet and fruity taste. The gentle shade and incredible texture of the cocktail will make you want to try it immediately. I am sure it will quickly become your favorite drink.
The smooth and clean taste of pear vodka will be a suitable companion to limoncello and a citrus hint of orange juice. They will create a worth-trying recipe. Meanwhile, ginger liqueur plays an essential role in bringing brilliant sweet spiciness.
Total time: About 3 minutes
Still not figure out what drink to prepare for your weekend party, try Limoncello Sunrise immediately. This easy recipe will give memorable moments for your diners. I am sure you will fall in love with this cocktail on the first try.
Besides limoncello, the citrus note of this treatment comes from fresh orange juice. If you want to enjoy a cocktail with a fruity hint, grenadine is a perfect supplement to get the tartness and sweetness of this drink.
It is possible to use a pitcher to contain limoncello and orange juice. To increase the flavor of this drink, it is better to place this mixture in the fridge and serve it with ice and grenadine.
Total time: Around 5 minutes
It is hard to resist the appeal of the Blueberry Limoncello cocktail. You will immerse yourself in the exquisite flavor of this summer drink. It is a fast and effective solution to make your weekend party more memorable.
This recipe is a harmonious coordination between the sweetness of limoncello and the tartness of blueberry juice. It is a festive and fun treat that will impress your diners. Furthermore, the lemonade and soda water will diversify the flavor of this drink.
Let's explore the ways to prepare a glass of Blueberry Limoncello.
Total time: About 5 minutes
Brazuca Remedy is a well-known recipe for those who love limoncello cocktails. This cocktail was inspired from a recipe that was invented by Joao Paulo Balzani in China. There are around 25 calories per one serving of Brazuca Remedy with 20.5 grams pure alcohol level.
The complex taste with the outstanding bittersweet flavor will fascinate you right away when enjoying it. It is good for acting as an aperitivo which is the pre-meal drink. This cultural ritual is famous in the Latin aperire.
Total time: About 8 minutes
If you are searching for a delicious bourbon cocktail for summer, Bourbon Limoncello is an ideal option you have to try. The mixture of limoncello and bourbon is a fabulous fusion in cuisine since it gets the perfect taste.
I will use fresh lemon juice to add the tartness and citrus flavor for this recipe. Significantly, bourbon will work well with jams or preserves, so I try adding peach preserves. And it is effective.
It would be a mistake if I did not add a bit of bitterness to this drink. Black Lemon Bitters or Orleans Bitter are my top choices. A fresh cocktail is indispensable to the taste of a few mint leaves.
Total time: Around 5 minutes
Until now, I still cannot forget the appealing flavor of the Procrastination cocktail. The slight sweetness and delicate citrus touch of limoncello will make you crazy from the first attempt. Besides, Chartreuse liqueur brings a fresh breeze to the cocktail.
The cocktail I am going to present here is a must-try cocktail created by Paul Clake. Indeed, preparing this cocktail is a breeze because I just need to stir all the components with ice, strain into chilled glass and garnish with lemon zest.
Total time: About 5 minutes
The fastest way to enjoy a glass of limoncello cocktail is to make this Highball version. When you combine alcoholic spirit with non-alcoholic mixer, you will obtain a mixed alcoholic drink which is known as Highball.
If you are afraid of the sweetness of limoncello, do not worry because orange bitters will bring everything back to equilibrium.
Furthermore, you can use Absinthe to add the hint of anise taste. For the best result, you should add soda water to this recipe. Now, let's decorate it and enjoy it.
Total time: About 10 minutes
I would like to sip a glass of Strawberry And Limoncello Rose Sangria in the summer and spring. The appearance of Rose champagne brings the charming sweetness and delicate bubbles to this recipe. Moreover, it creates an eye-catching light red shade for this cocktail.
You can process this cocktail in a large pitcher by combining limoncello, fresh strawberries, and raspberries. Then, please pour the Rose champagne into the mix and stir it. To enjoy it with the best taste, you should serve it with ice and decorate with a lemon wheel.
Total time: About 3 minutes
Mediterranean Pink Lady is the last cocktail I want to introduce in this post. The combination of limoncello and Campari (bitter Italian Aperitif) brings a beautiful pink cocktail with the appealing citrus touch.
In addition, the strong citrus flavor is made up of orange liqueur, such as Cointreau or Triple Sec. Plus, fresh lemon juice is an indispensable part to create a complete cocktail. However, the appearance of a large egg white will offer plenty of nutrients.
Although egg white does not cause any effect on the flavor of this cocktail, this ingredient will make the texture thicker. But if you do not like to consume raw white egg, you can skip this ingredient.
It Is Time To Make These Cocktails!
Limoncello is always the favorite choice of many bartenders in making delicious and unique cocktails. So, if you want to become a bartender, these popular recipes will be valuable to your career in the future.
It is time to make these simple drinks to bring exciting experiences to your diners and friends. If you have trouble preparing any recipes, please let me know your difficulties in the comment section. Thanks for your time!
Nutrition Facts
2 servings per container
---
Amount Per ServingCalories245
% Daily Value *
Total Fat 0.2g

1

%
Sodium 6mg

1

%
Potassium 118mg

4

%
Total Carbohydrate 26.6g

9

%

Dietary Fiber 2g

8

%
Sugars 23.1g

Protein 0.9g

2

%
---
* The % Daily Value tells you how much a nutrient in a serving of food contributes to a daily diet. 2,000 calories a day is used for general nutrition advice.