Vietnamese peanut sauce (Sốt Đậu Phộng) is one of the most popular sauces in the food culture of Vietnam. This creamy and nutty sauce is the perfect accompaniment for many types of delicious rolls. By combining hoisin sauce, peanut butter, and aromatics, the Vietnamese have created an addicting dip with a balanced sweet and savory taste.
What's more? It's incredibly easy to make. If you're a fan of Vietnamese rolls or simply looking for a thick and delicious dipping sauce, you should definitely give today's recipe a go. What are you waiting for? Scroll down now for a detailed guide!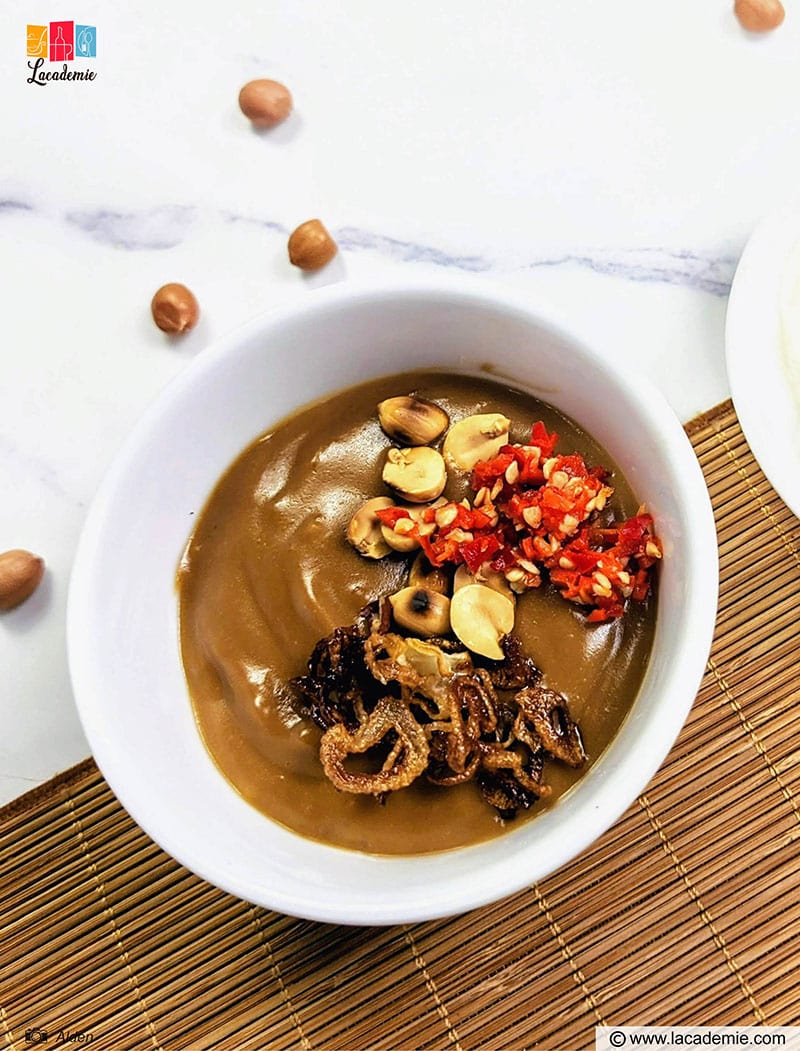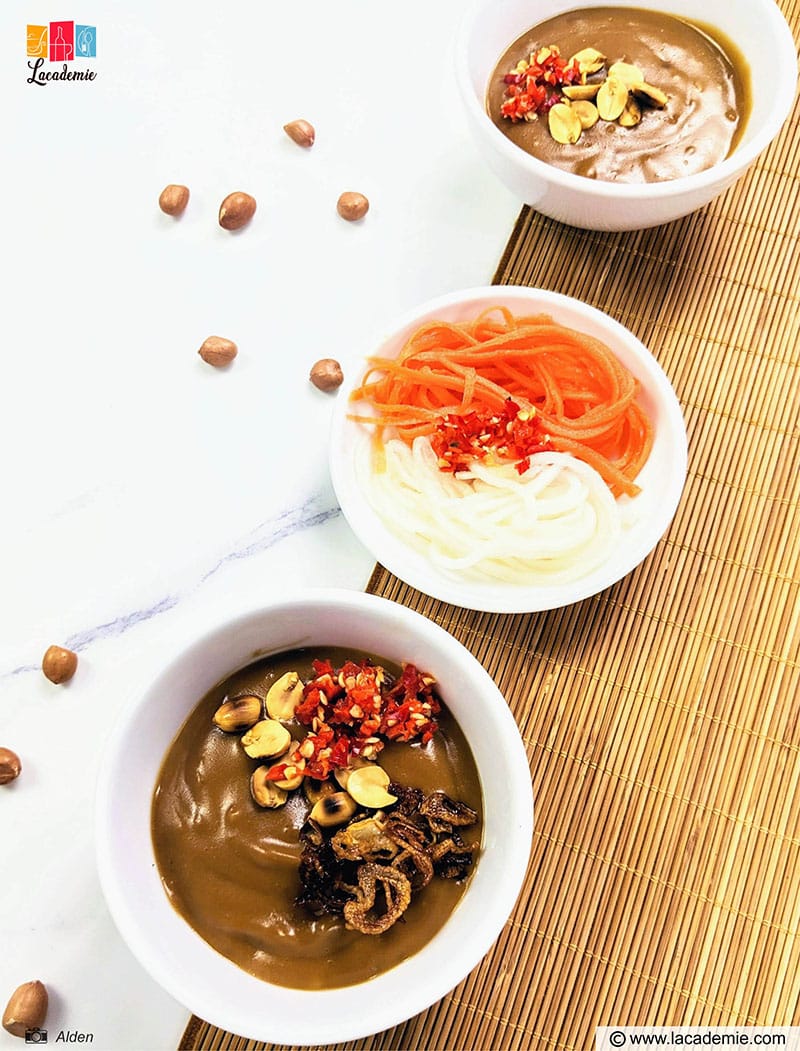 The Best Dishes To Pair With Vietnamese Peanut Sauce
When it comes to the best pairings for Sot Dau Phong, the Vietnamese fresh spring roll, also known as Goi Cuon, is the first dish to come to mind. This popular street food literally translates to "salad rolls", and, true to its name, is a delectable mixture of traditional Vietnamese herbs, veggies, pork, and shrimp.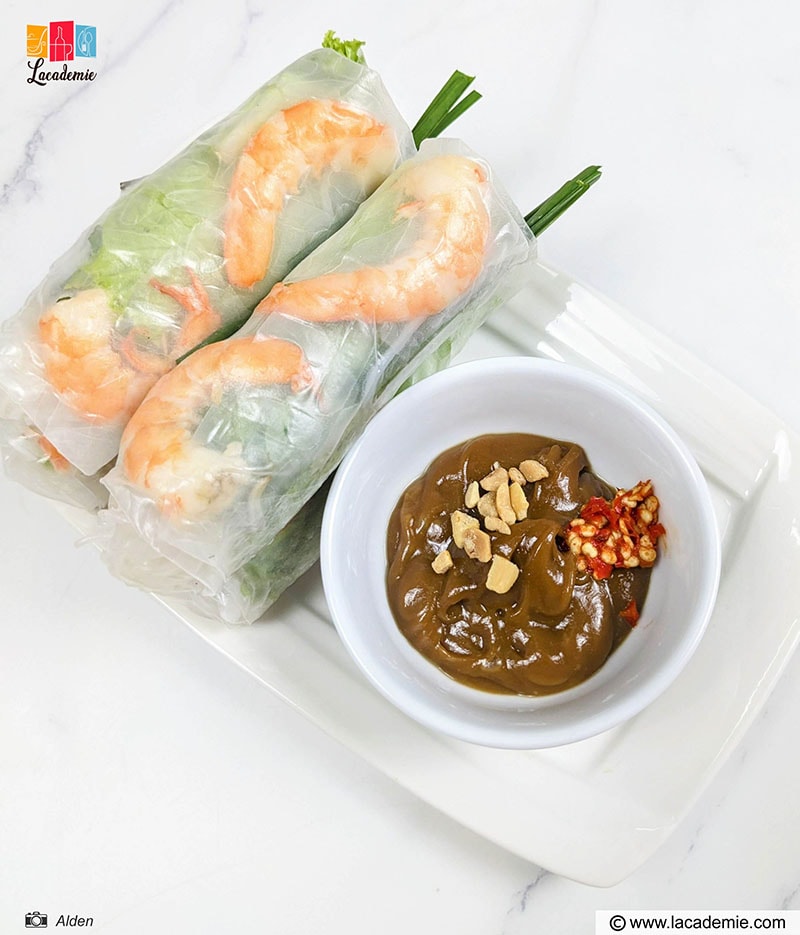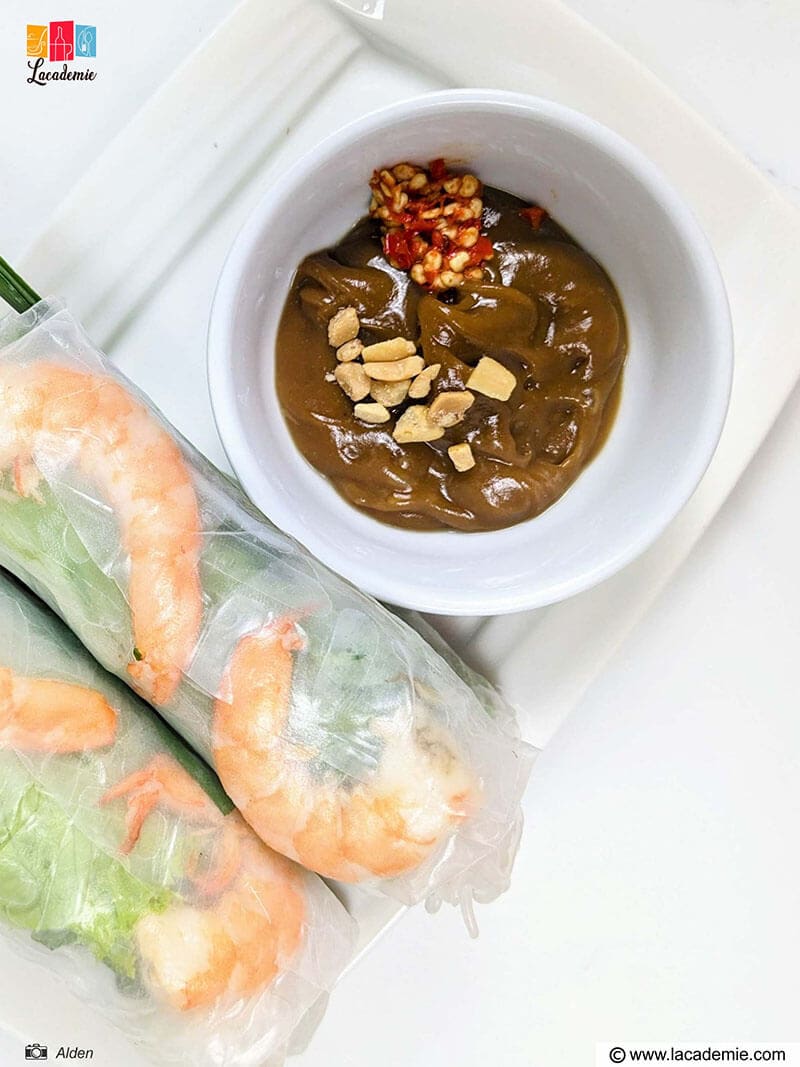 Another delicacy that tastes phenomenal when combined with peanut sauce is Bo Bia, a Chinese-originated dish that has taken Vietnamese foodies by storm. Although Goi Cuon and Bo Bia might look similar at first sight, the latter contains Chinese sausages instead of boiled pork.
Besides these two dishes, you can also experiment with serving this dipping sauce with Cha Gio (Vietnamese egg rolls), or use it as a basting sauce for grilled meat. Don't hesitate to let your creative mind run free in the kitchen!
Tools
This recipe doesn't ask for much in terms of tools. Here are the two kitchen essentials you need to whip up tasty Vietnamese peanut sauce.
Saucepan: For boiling the ingredients and turning the mixture into a tasty sauce.
Spoon: For stirring the sauce.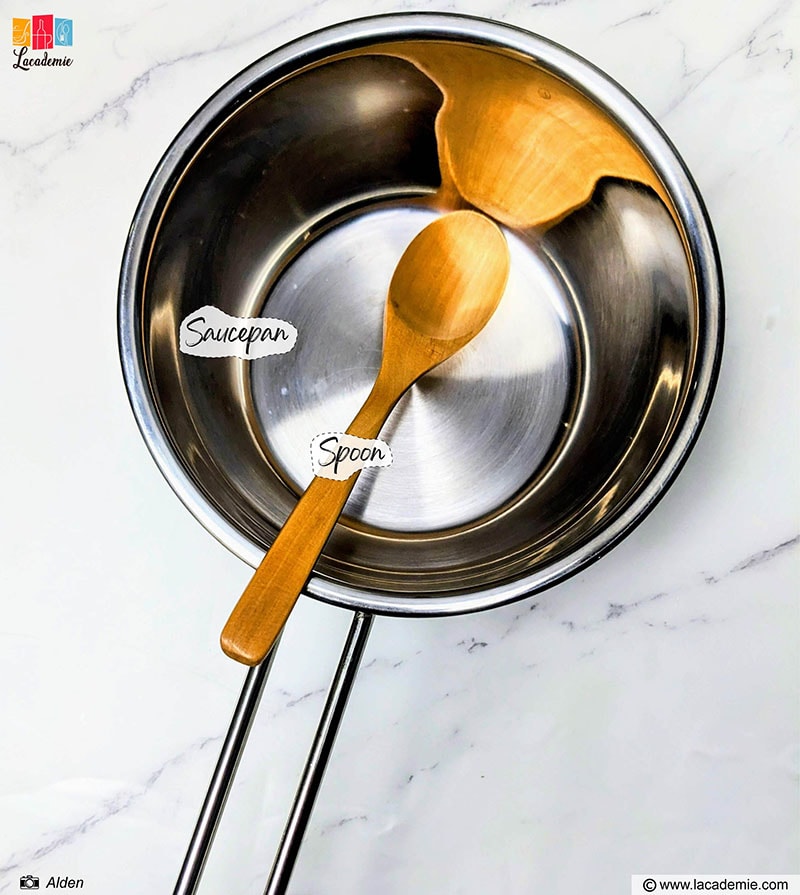 Ingredients
All the ingredients this recipe required are staples in Vietnamese cooking. I believe you'll have no trouble finding any of them in an Asian store or market.
Cooking oil: A neutral-flavored oil works best for this recipe.
Aromatics: Shallots and garlic.
Hoisin sauce: A thick and savory sauce with notes of sweetness. This is the perfect base for Sot Dau Phong.
Peanut butter: Gives the sauce its signature nutty flavor.
Milk: Opt for fresh and sweetened milk.
Roasted peanuts: For sprinkling over the sauce once you are done making it. You can roast the peanuts yourself or buy pre-roasted ones.
Ground chili: Adds a little spiciness to the sauce. You can skip this ingredient if you aren't into spicy things.
Pickled carrot and white radish: Also called Do Chua, a classic Vietnamese condiment and side dish. They are a great accompaniment to the peanut sauce.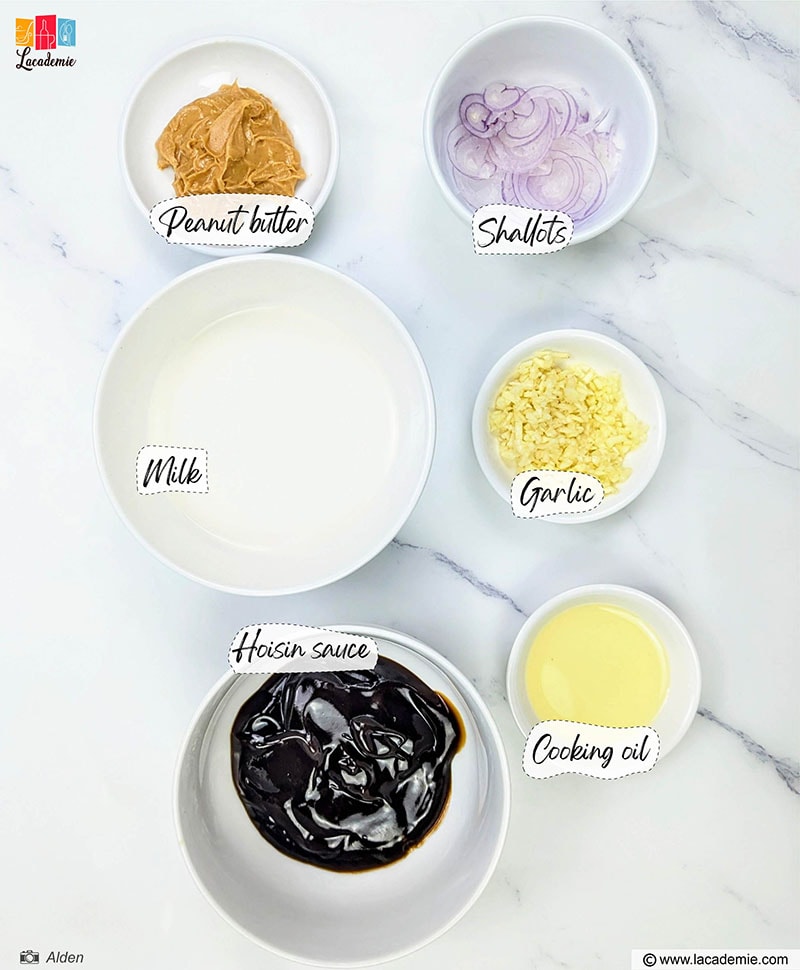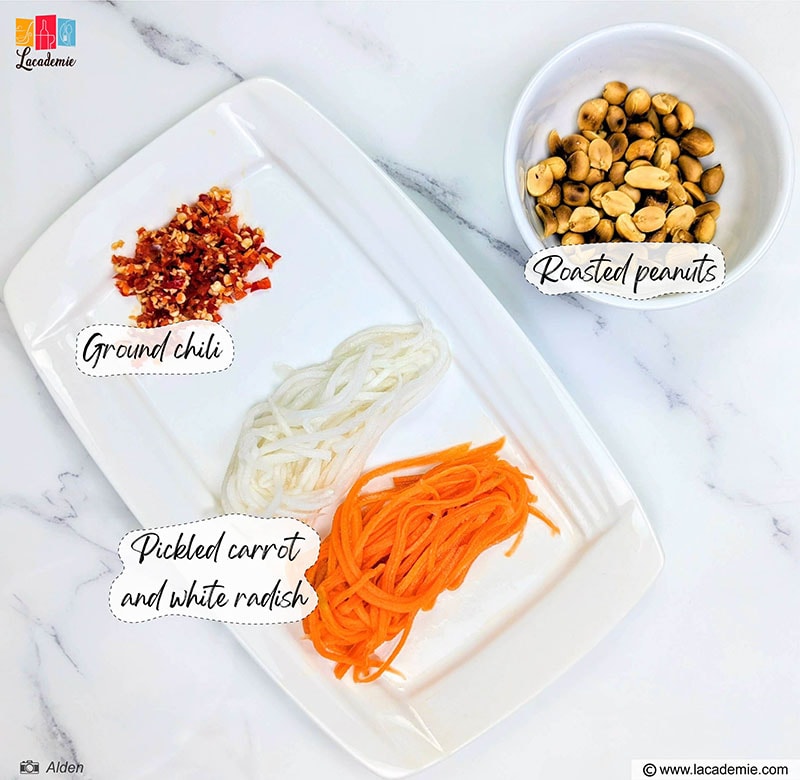 Directions
Are you ready to start cooking? Let's make this flavorsome Vietnamese-style peanut sauce right away!
Step 1: Fry The Aromatics
Heat 1 tablespoon of cooking oil in a saucepan over medium heat. Then, add the shallot slices and fry them until fragrant. Once the shallots turn golden, remove them from the saucepan and set aside.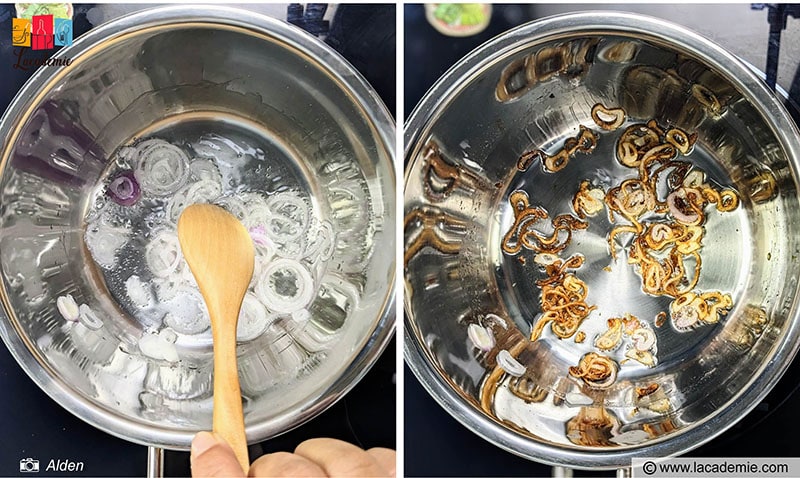 Add the minced garlic into the same pan and stir until it becomes aromatic and slightly golden.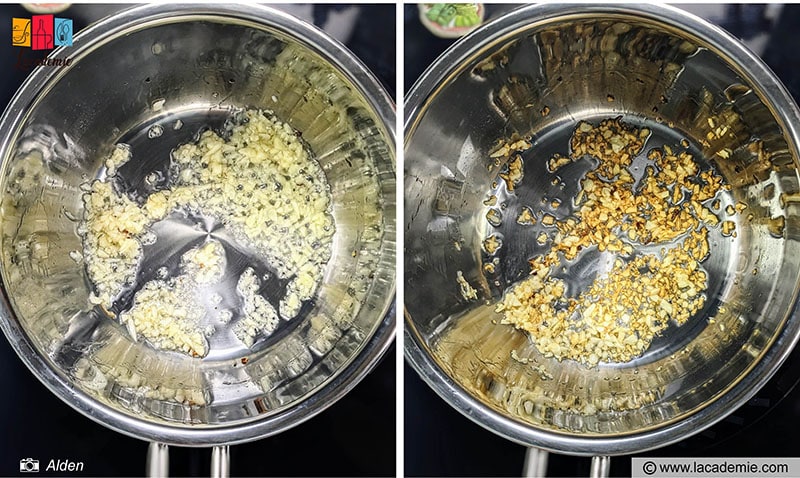 Step 2: Add The Rest Of The Ingredients
Add the hoisin sauce and stir it well with the garlic. Next, add the peanut sauce and stir to combine.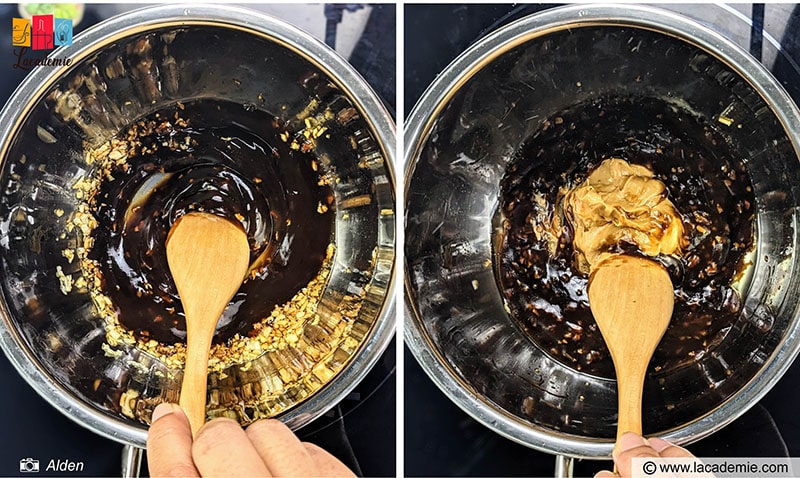 Lastly, pour in the milk and continue stirring until the mixture slightly thickens (about 3 minutes).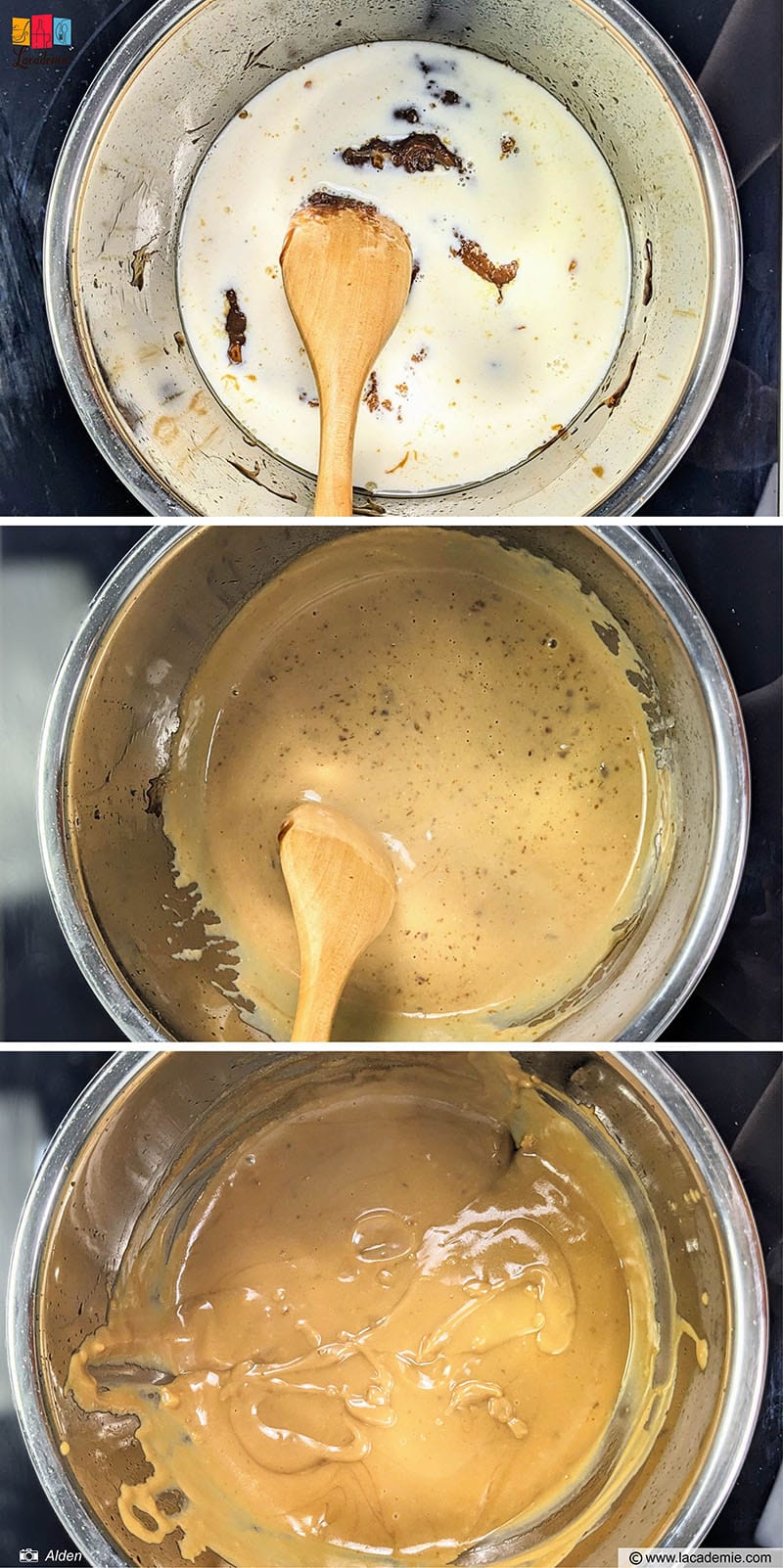 Step 3: Serve The Sauce
Spoon the sauce into a small bowl. Sprinkle the roasted peanuts, fried shallots, and ground chili on top. Enjoy the sauce with pickled carrot, white radish, and spring rolls.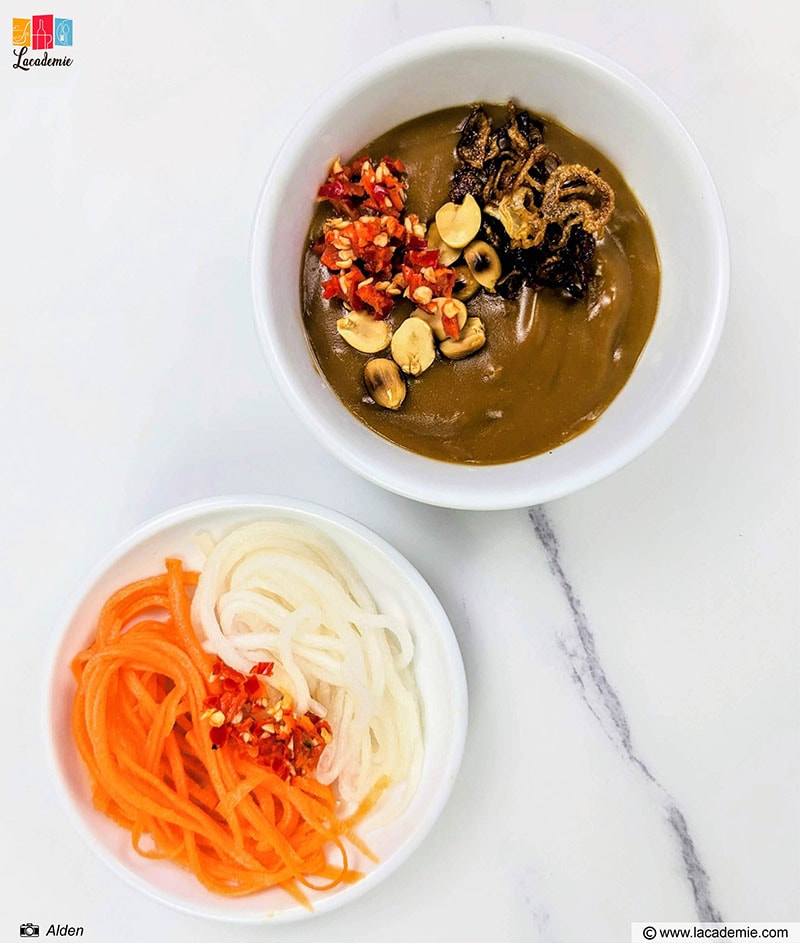 Tips And Tricks
In this section, I'll show you some alternative ingredients and the best way to store your yummy peanut sauce. Check them out!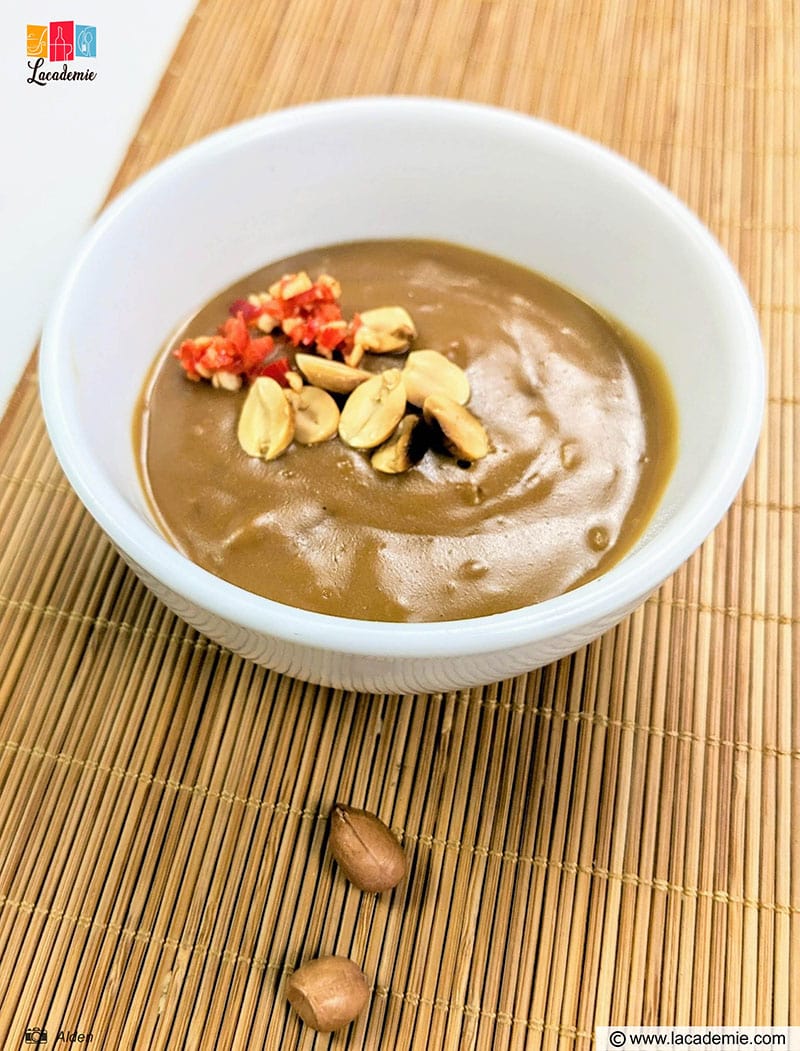 If you use unsweetened milk, you should add 1 teaspoon of sugar to the sauce.
Replacing fresh milk with coconut milk is a great way to change up the recipe and adds a touch of fattiness.
Chicken stock or plain water are also viable alternatives for milk.
You can store the sauce in a fridge for about one week. Remember to transfer them to a clean and airtight container first.
Level Up Your Vietnamese Rolls With Peanut Sauce
And that's it! You can now make a perfect batch of Sot Dau Phong and take your Vietnamese rolls to a whole new level of tastiness. Besides pairing it with spring rolls, feel free to be creative and serve it with other dishes too. You might be pleasantly surprised with the result!
What's your favorite dish to enjoy with Vietnamese peanut sauce? Please let other readers and me know your answer in the comment section. Moreover, I would really appreciate it if you could give the recipe a 5-star rating and share it with your loved ones.
Nutrition Facts
4 servings per container
---
Amount Per ServingCalories213
% Daily Value *
Total Fat 13.4g

20

%
Cholesterol 1mg

1

%
Sodium 507mg

22

%
Potassium 123mg

4

%
Total Carbohydrate 18.6g

6

%

Dietary Fiber 1.4g

4

%
Sugars 11.5g

Protein 5.9g

10

%
---
* The % Daily Value tells you how much a nutrient in a serving of food contributes to a daily diet. 2,000 calories a day is used for general nutrition advice.