A Tamari substitute is what you are looking for when you notice wheat in your favorite sauce. Or, suddenly, when you need a sauce for your fresh sushi.
I still remember the first time I stood in front of a line of soy sauce to find the duplication of Tamari. And soon, I realize that beside soy sauces, there are a number of things that can displace the role of Tamari in my dish.
I'm not on a gluten-free diet, so I have tried different sauces from both wheat and none wheat. Finally, I have those best substitutes that you can use to alter the Tamari.
My list includes gluten and gluten-free sauces convenient for you to look for your substitute sauce.
Which Sauce Can Replace Tamari?
Tamari is a liquid soybeans sauce, but my list below has both the liquid and the paste sauce texture for you to consider.
Koikuchi
Usukuchi
Shiro
Saishikochi
Soy Sauce
Oyster Sauce
Anchovies
Coconut Aminos
Liquid Aminos
Salt
Fish Sauce
Miso Paste
What Is Tamari?
Tamari is one of the traditional soy sauces in Japan. It is made by the fermentation of mold in soybeans when soaking them into salt water for a long time.
This sauce is darker and thicker than regular soy sauce with no or very little wheat, making it widely embraced for those with a gluten-free diet.
Tamari is famous for its umami flavor, original soybeans' taste, and the salty and strong flavor between soybeans and salt, making them a perfect complement to sushi. And it will enhance the overall flavor of this dish.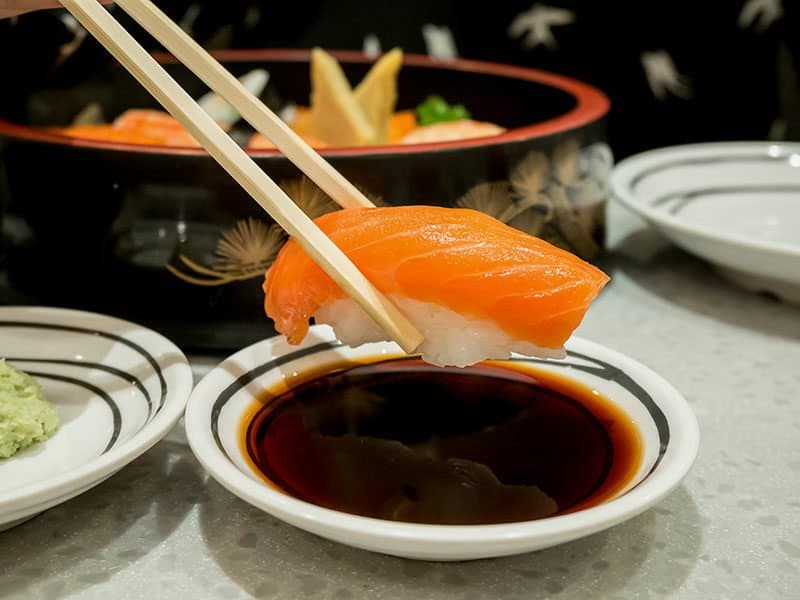 Things That Make You Love This Sauce
When you are looking for a tamari substitute, there are several things you might consider when choosing its alternatives.
The Umami Flavor
Umami is one of five basic tastes introduced by the Japanese in 2002. It has the taste of meaty, and it adds deliciousness to your dish. In Tamari, there is umami which comes from soybeans.
However, not all the sauces made by soybeans contain umami. So this mysterious taste is the central core of Tamari that you should consider when finding a substitute for it.
You might want to know more:
The Saltier And Strong Taste
Saltwater is the primary liquid of Tamari which brings the salt and strong taste to this Japanese sauce. Nonetheless, the salt taste of Tamari is still not the strongest or slightest taste yet. Tamari is in the standard grade soy sauce marketed by the Japanese Agricultural Standard (JAS).
When you want to find an alternative for it, the salt taste is underestimated. This taste is varied from different sauces.
Gluten-Free
If you adhere to a gluten-free diet, you should double-check for the ingredients of Tamari sauce. Tamari is a soy sauce with no or little wheat content.
Wheat, however, is one of four main ingredients in Tamari. Even if the portion of wheat is very tiny, it will not be a gluten-free sauce.
Some Tamari branches have no wheat content, but some are not. If you find a gluten-free substitute for Tamari, you need to pay more attention to its ingredients.
What Are Tamari Substitutes?
Here I separated them into two main groups, which are other Japanese soy sauces and other sauces. When you replace Tamari with another soy sauce with a similar making process, it will guarantee the taste.
However, the other sauces are also available for you to consider as well.
Other Japanese Soy Sauces
The safest way to choose an alternative for a Japanese soy sauce is to replace it with another Japanese soy sauce. The best advantage of this substitute is that you will be sure about the taste of your dish.
Besides that, except for the Tamari with no or less wheat, most of the other Japanese soy sauces have an equal amount of wheat and soybeans. By that, most of them are not gluten-free.
You might want to know more:
The Dark Soy Koikuchi
Koikuchi is graded as the special one by the JAS. Koikuchi has a reddish-brown color and a pleasant aroma. This particular soy sauce can be used for all-purpose from a delicious dipping sauce to a first-rate teriyaki sauce or even a hot pot taste. Pretty impressive, right?
In the grade of JAS, Koikuchi is the soy sauce that has the most aroma and is consumed for more than 80% of the Japanese soy sauce market.
Koikuchi contains wheat which is not a gluten-free sauce but its deep umami taste with a slight sweetness will be a good choice for you to find the umami taste in Tamari.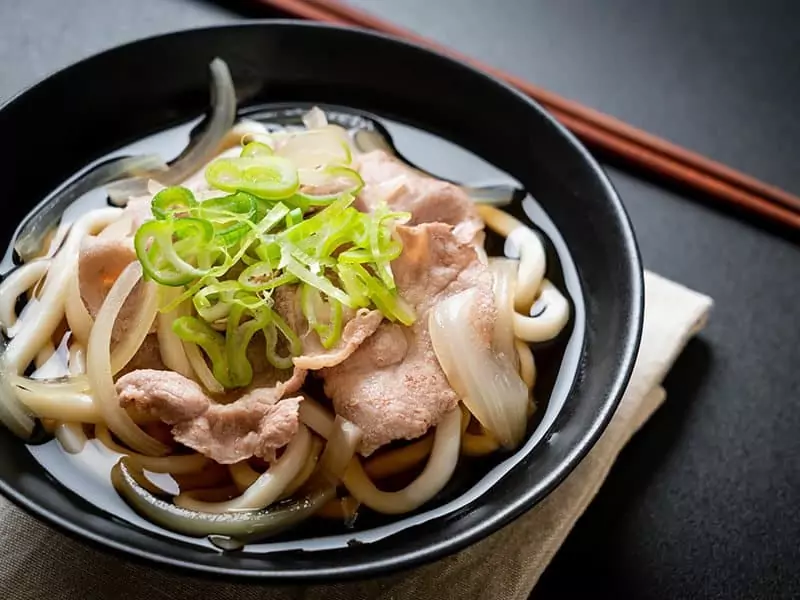 The Light Soy Usukuchi
The upper grade of Japanese shoyu belongs to Usukuchi. This soy sauce has a lighter reddish-brown color than Koikuchi but its taste is not more delicate. The percentage of salt in Usukuchi is about 18,9%, which is higher than Koisuchi but lower than Tamari. (1)
The portion of wheat and soybeans in Usukuchi is equal. This makes the sauce, not a gluten-free sauce. The umami taste in Usukuchi is also lighter than the other soy sauces.
Usukuchi is used as a cooking soy sauce because it won't affect the color of the whole dish and blend well with other ingredients.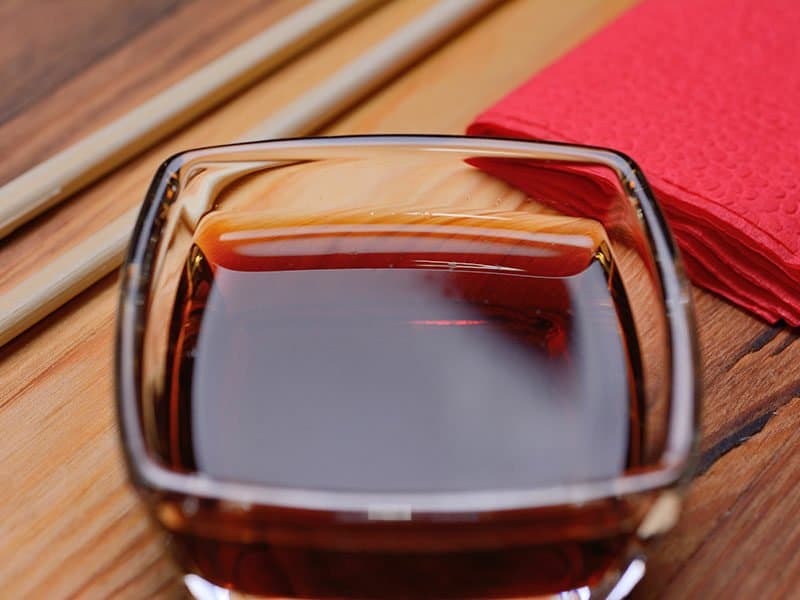 The Double-Fermentation Saishikomi
When you want to find a substitute soy sauce for sushi, sashimi, or other vegetable dishes in Japanese cuisine, the Saishikomi is the second choice beside the Tamari.
Saishikomi is dense in its color due to the rebrew of the previous batch of soy sauce, which is the origin of its name.
This rebrew soy sauce has a salt content less than Tamari and it is not gluten-free.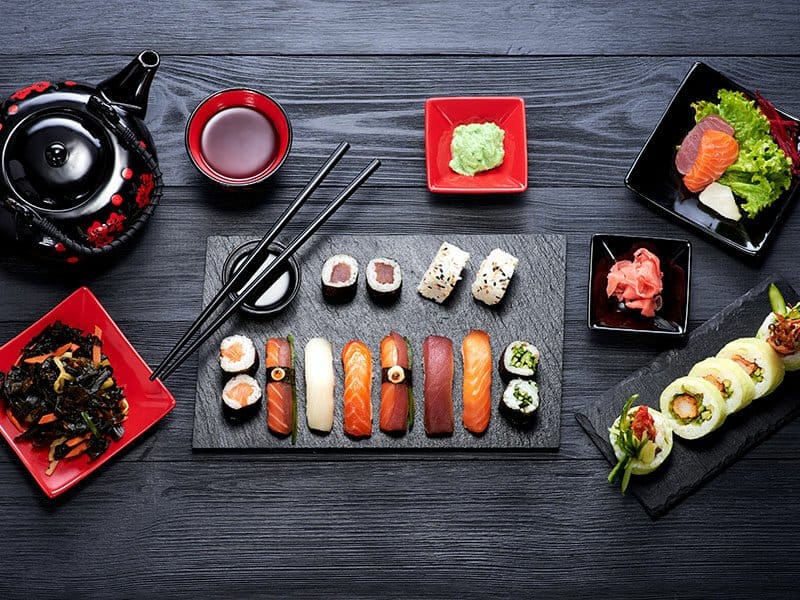 The White Soy Sauce Shiro
The transparent color of this soy sauce comes from the fewer soybeans in its ingredient. But the essential component is wheat. However, Shiro has a unique fragrance with a sweet flavor.
Unlike Tamari which has a dark color, the Shiro is preferable to use in cooking when it does not affect the whole color of the meal.
The Other Sauces
Most of these Japanese soy sauces above contain wheat. If you want to have a Tamari substitute that is gluten-free, check out the list below. Some of them do not have the same liquid texture as soy sauce but their taste will not disappoint you.
Oyster Sauce
It is then seasoned with salt, sugar, soy sauce, and cornstarch to make a thick sauce.
You can find various brands that produce high-quality oyster sauce on the market. Their products have a rich taste of umami and it is best used in stir-fried vegetables.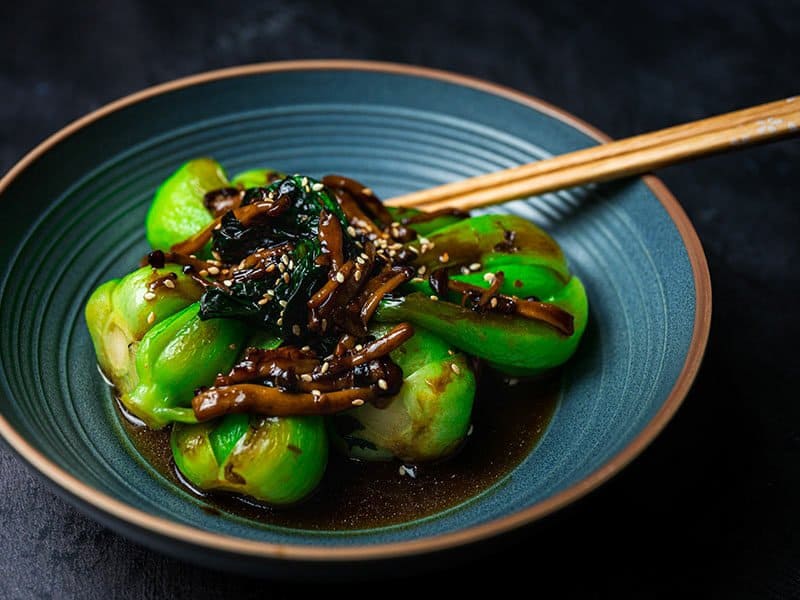 Soy Sauce
In fact, many people use Tamari as a soy sauce's substitution and vice versa. There are different kinds of soy sauce sold in the grocery store nowadays and they are initially from other countries.
However, the main ingredients of soy sauce are soybeans, saltwater, other additives, and wheat. But each country has an identical fermented process and they lead to variation in taste.
Wheat appears in most of the ingredients but not all of them. So, if you are on a gluten-free diet, you should check for the appearance of wheat in your soy sauce.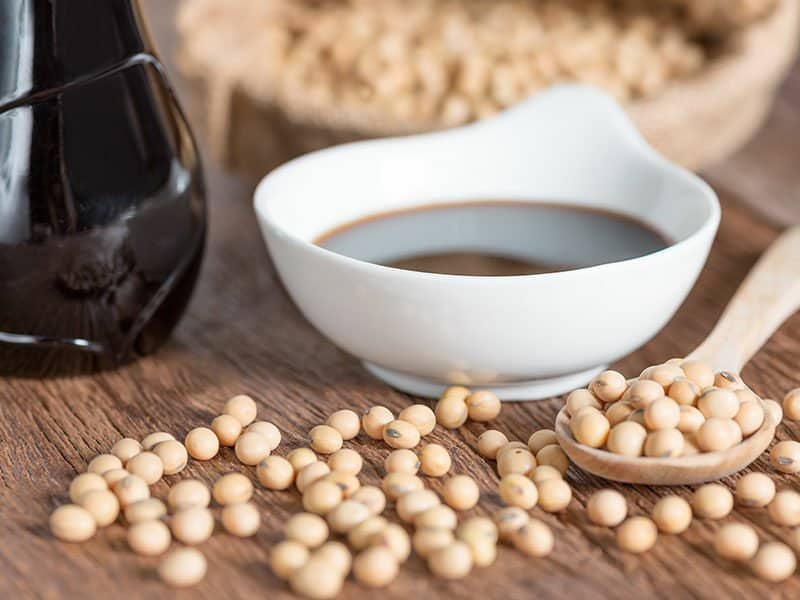 Liquid Aminos
Instead of the fermentation process to break down the chain of amino acids in the soybean protein, people can shorten this monthly or yearly process by treating them with acidic chemical solutions.
This is how liquid aminos are made. Liquid aminos have the same ingredients like soy sauce except for wheat. While there is no wheat content in liquid aminos, they become gluten-free.
Even though the taste of liquid aminos is a bit lighter than soy sauces, the amount of salt in liquid aminos is approximated to soy sauces.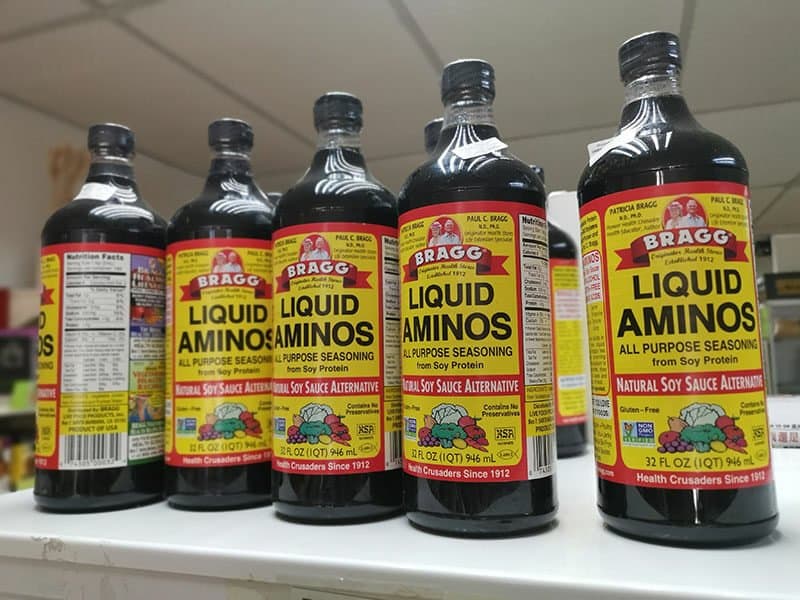 Fish sauce
Both Tamari and fish sauce have been through the process of fermenting. However, fish sauce has the main ingredient as fish or krills, while the Tamari is soybeans. So, the taste you'll get from fish sauce can be slightly different from Tamari, especially to the discerning palate.
Fish sauce is a typical sauce in East and Southeast Asia cuisine due to the deepening umami taste, and it is multi-purpose in meals. Its popularity is specially highlighted in many Vietnamese delicacies. But fish sauce is not only used as a cooking sauce, seasoning but also as a dipping sauce.
Except for the strong smell of fermented fish, this is a usable sauce to replace Tamari.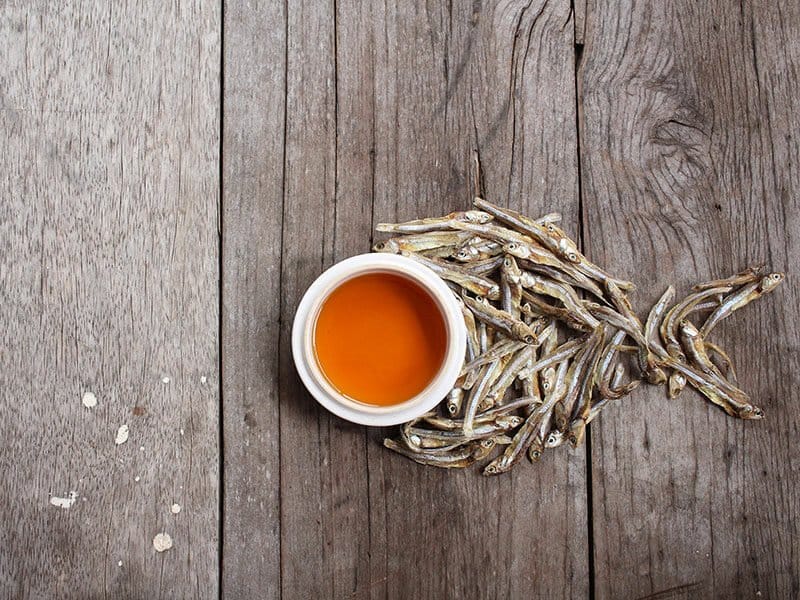 Anchovies
Like fish sauce in the fishy taste, the fish taste is the sauce extracted from the fermentation of fish, while Anchovies is the flesh fish after gut and salt. Anchovies are produced by fermenting small fish in saltwater to let them mature. Then pack them with oil and salt.
Anchovies are used as an ingredient in many cuisines as Caesar salad or pizza topping. Even the Worcestershire sauce also includes Anchovies in them.
One drawback of Anchovies is its strong taste, which may irritate some people.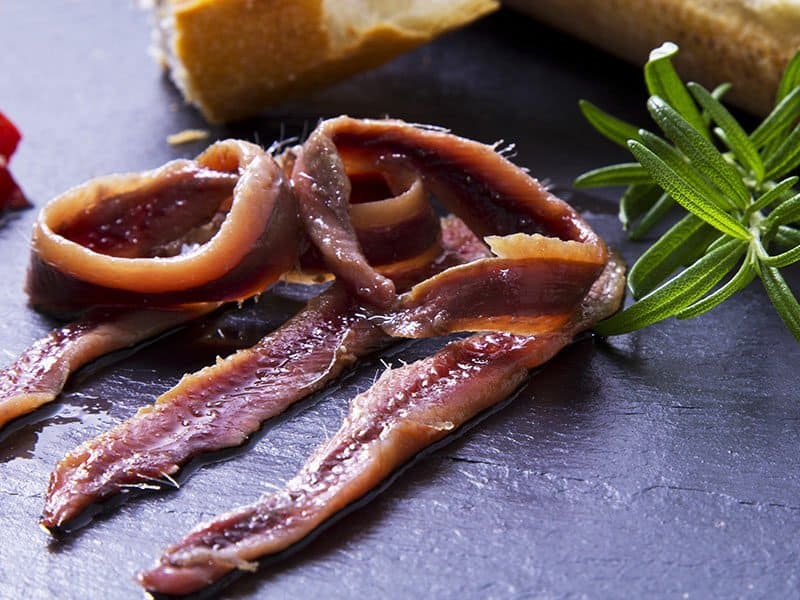 You might want to know more:
Salt
A safe choice when you don't want to influence the taste of the whole dish is to replace Tamari with salt.
When some different sauces can affect the final product by their taste and fragrance, salt is not. But salt can only replace it in your cooking process. As a dip sauce or seasoning which needs a different smell, salt is not an ideal choice.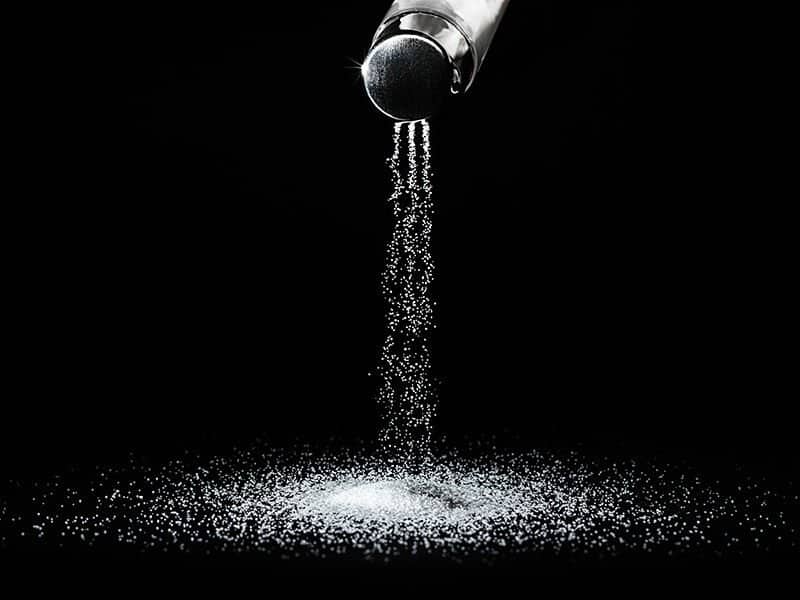 Coconut Aminos
Coconut Aminos are made from the sap of coconut-blossom nectar with sea salt. This sauce is a great choice when you want a sauce with soy and gluten-free but still want a hit of umami taste.
The sauce of coconut aminos has a lighter texture than Tamari and its taste is sweeter than that soy sauce.
Besides that, coconut aminos have a high nutrient level with 17 amino acids and are rich in vitamin B.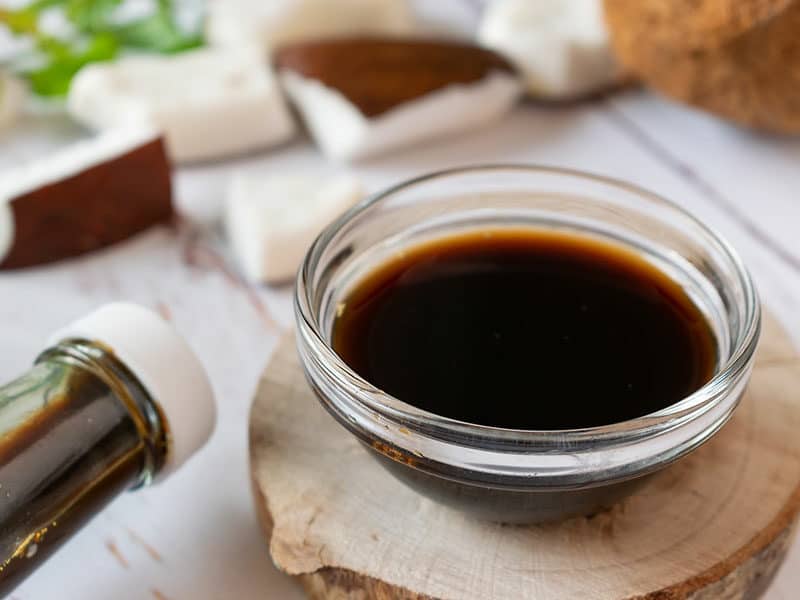 You might want to know more:
Miso Paste
Miso Paste is an incredible condiment in Japanese cuisine but it is also well loved in other countries, like America. That's why there are several excellent miso paste that are sold in many grocery stores or you can buy it online.
Miso Paste is an incredible condiment in Japanese cuisine. This paste is made from soybeans fermented with salt and koji, a type of rice containing enzymes used to break down the amino acid in soybeans. The fermented process of Miso paste needs several months to a year.
This quintessential paste has a rich flavor of umami. It can make your tofu or soup into a delicious dish with only one spoon. Miso paste is easy to use when it has a mild, sweeter, and earthy flavor.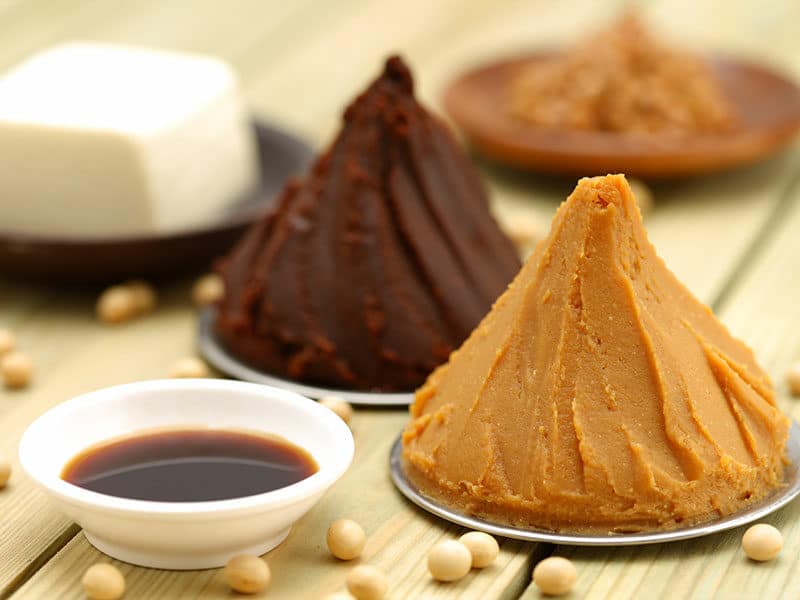 Which Substitute Is Your Choice?
Tamari is a flavoring condiment in your dish but there are many alternatives you can use instead of Tamari. Some of them with a strong flavor may affect your dish's final taste, but some do not.
I hope that you can find the best substitute for yourself. If you have tried that, don't forget to share how you feel about it via the comment section.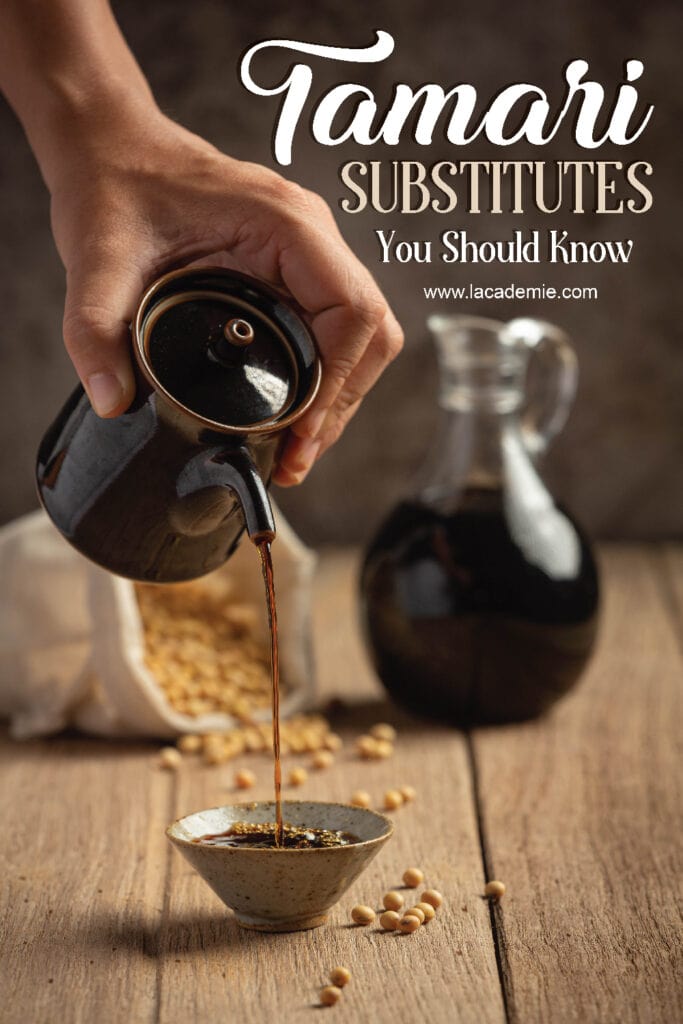 Reference
1. Luh, B.S., 1995. Industrial Production Of Soy Sauce. Journal Of Industrial Microbiology. 14. pp.467-471.