If you're planning a trip to Sweden, you will definitely need this list of traditional Swedish foods. From Swedish desserts to savory dishes, this article will have you covered!
This unique Scandinavian cuisine is a frenzy of freshness and taste, from crispbreads to mouth-watering sweets, from melt-in-your-mouth seafood to exquisite meat dishes. Even the side dishes from Sweden deserve their spotlight.
So don't waste another second; read on and get some helpful knowledge about the exceptional cuisine of this lovely country!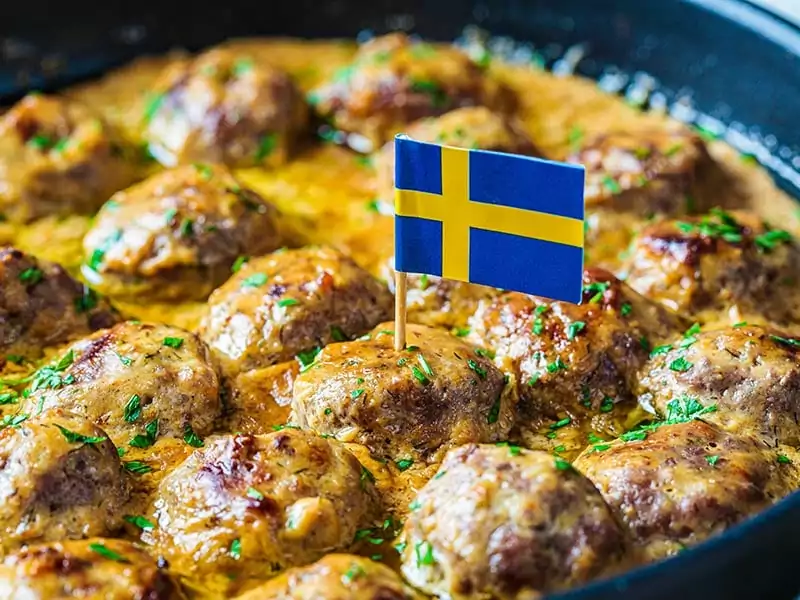 Swedish Savory Dishes
Let's start this article strong with a list of famous savory dishes! You probably have tried, or at least heard of, Swedish meatballs or meat dishes before. However, Sweden is well-known for its seafood. Take a look at this section to find out more!
1. Köttbullar – Swedish Meatballs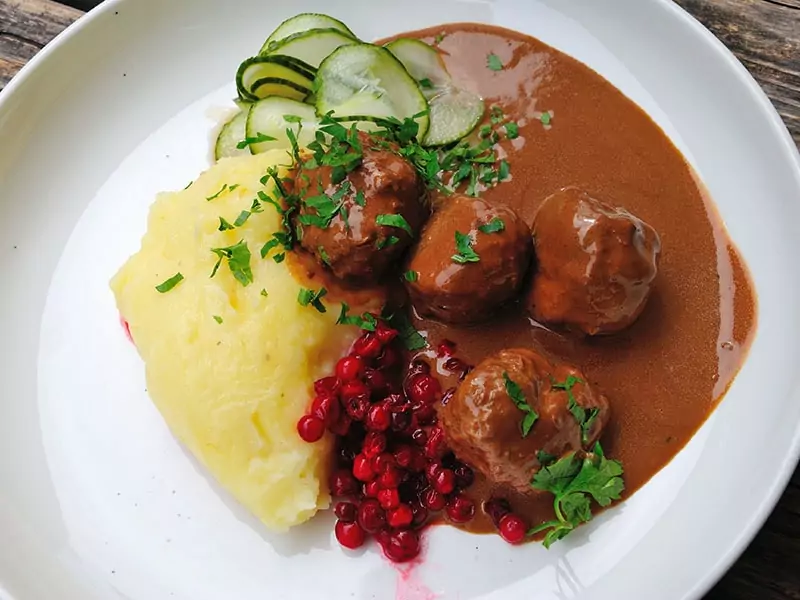 When people think of Swedish food, they will think of meatballs; it's as simple as that! The IKEA restaurant should be credited for the global popularity of this flavorful dish. Not even the most delicious frozen meatballs can compare to this dish, as it's best when made from scratch.
To make this classic dish, you only need to mix some minced beef or pork, breadcrumbs, onion, milk, and egg to make this classic dish.
Roll them into little balls and fry them with butter. Finally, season them mildly and serve them with brown sauce, mashed potatoes, and lingonberry/ lingonberry jam.
This Swedish recipe is well-loved due to its simplicity and unforgettable taste. It is suitable for everyday meals, but it can also be served on special occasions like Christmas or Midsummer.
Köttbullar is not only delicious but also super easy to make!
2. Kräftor – Crayfish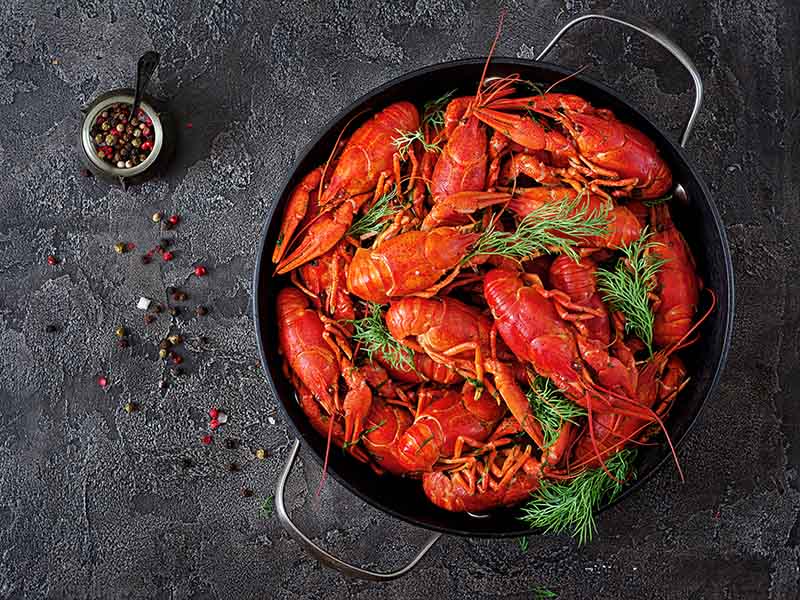 With Sweden's deeply rooted fishing culture, you can expect to see many seafood dishes mentioned in this article. Kräftor is no exception.
The dish is a staple party food in Sweden and is typically enjoyed during its season in August. To Swedish people, Kräftor isn't just another dish in a meal; they throw a whole party just to celebrate and enjoy this delicacy.
Kräftor can be translated to crayfish, but the way the people here prepare this dish is quite different from the rest of the world. The crayfish are boiled and added fresh dill for fragrance. As dill weeds and dill seeds have many dissimilarities, remember that you need to choose fresh dill weeds.
In a Kräftor party, people would come together and enjoy a conversation while removing the shells and feast on the delicious crawfish meat. This dish started as an upper-class favorite in the 1500s and slowly made its way to becoming a nationwide classic.
3. Smörgåstårta – Sandwich Cake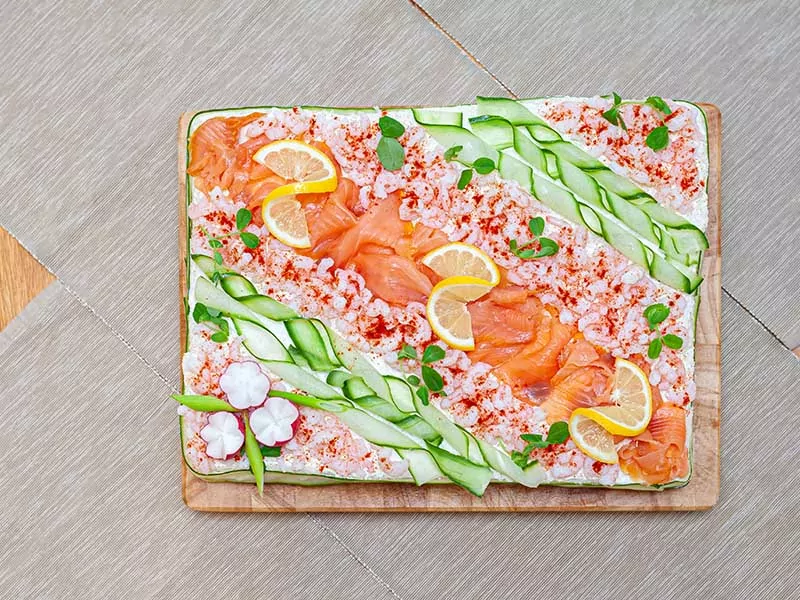 On social occasions, Swedish people like to come together and enjoy their meals as a community. You can easily find Smörgåstårta served at parties, conferences, weddings, and other ceremonies as one of the dishes that people can all share.
Smörgåstårta is a savory cake-shaped sandwich with no set ingredients. This type of dish varies from one Swedish household to the next.
The most common toppings include vegetables, mayonnaise, egg, pate, with a choice of protein between salmon or roast beef and ham. All toppings are laced in alternating layers with white bread and served as a cake that each person can dish out a slide for themselves.
This dish can also be found in smaller portions in cafés or grocery stores.
4. Räkmacka – Shrimp Sandwich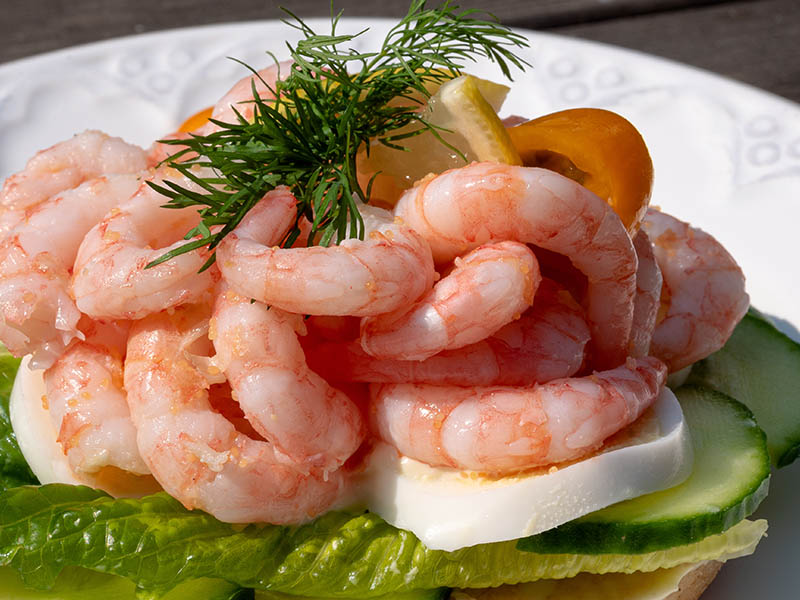 Having most of its natural western border connected to the Baltic Sea, fishing has been a traditional craft mastered by generations of Swedish.
Dishes celebrating the delicacy of the sea are a significant part of Swedish culture. And Räkmacka is one of the most iconic dishes representing all Swedish cuisine.
The dish can be simply described as an open-face shrimp sandwich with complimentary toppings, including lettuce, mayonnaise, egg, dill, and caviar. Räkmacka can be enjoyed both as an appetizer and on its own.
5. Ärtsoppa – Swedish Pea Soup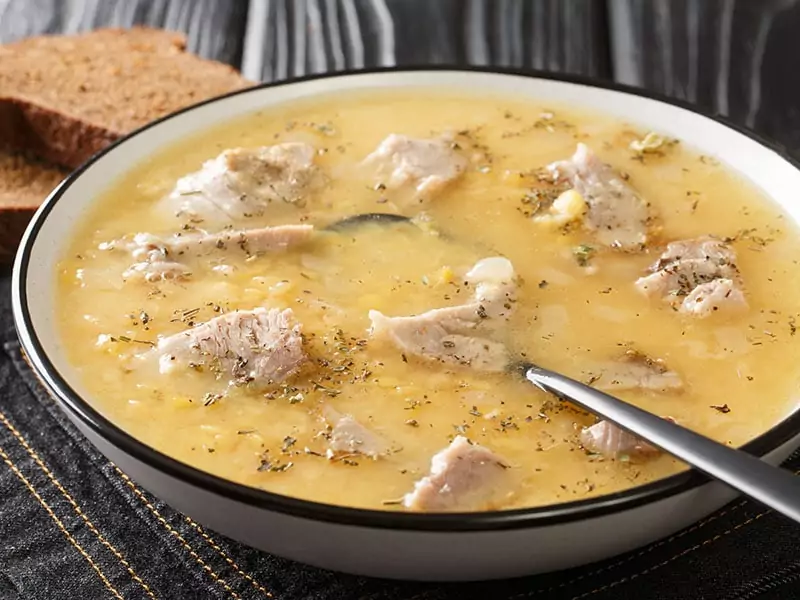 While broke students worldwide are stuck with instant ramen, Swedish university students can usually be found enjoying Ärtsoppa, a traditional pea soup. Though famous among uni students, this Swedish lunch recipe is also well-loved by the whole nation.
In Medieval times, people were socially prevented from eating meat on Fridays. That's why they consumed a lot of meat on Thursday to prepare for the upcoming days. The tradition still holds up until this day.
Swedish people tend to combine huge chunks of bacon in this yellow pea soup base. Ärtsoppa is usually served with pancakes with cream and jam as condiments.
6. Jansson's Temptation – Potato and Anchovy Casserole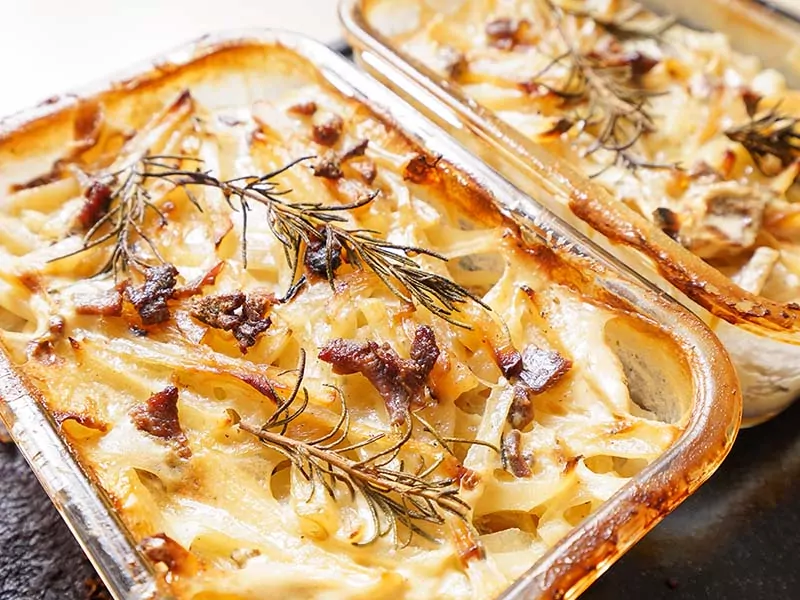 Jansson's Temptation is one of those dishes that combine the wild cards from the sea into a typical dish to take it to the next level.
This recipe was originally published in 1940, and it rapidly became a Christmas dinner table staple in Sweden.
This Swedish potato and anchovy dish is made with julienne potatoes, a creamy sauce base, and of course, anchovies. After a long time in the oven, most of the fish texture has deteriorated, leaving the salty taste that enhances the flavor of potatoes.
7. Kalops – Beef Stew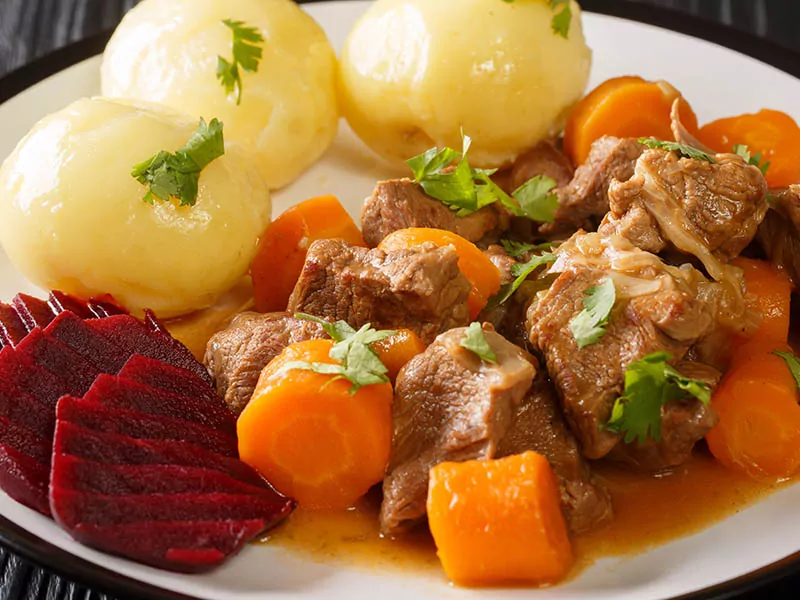 Similar to other Western European countries' cuisine, Sweden has its own form of the famous beef stew. However, the addition of the warmth and allspice berries sets it apart from the rest.
This classic Swedish stew dates back to the 18th century. The name of this dish is related to collops, meaning "a piece of meat" in English.
Kalops is made with prime beef cut to bite-size pieces, red wine, onion, garlic, and carrots, all stewed to tender perfection. The stew is customarily served with boiled potatoes and slices of pickled beetroot. Serve this with some iconic Swedish beverages, and you have the perfect dinner.
8. Gravlax – Dill-Cured Salmon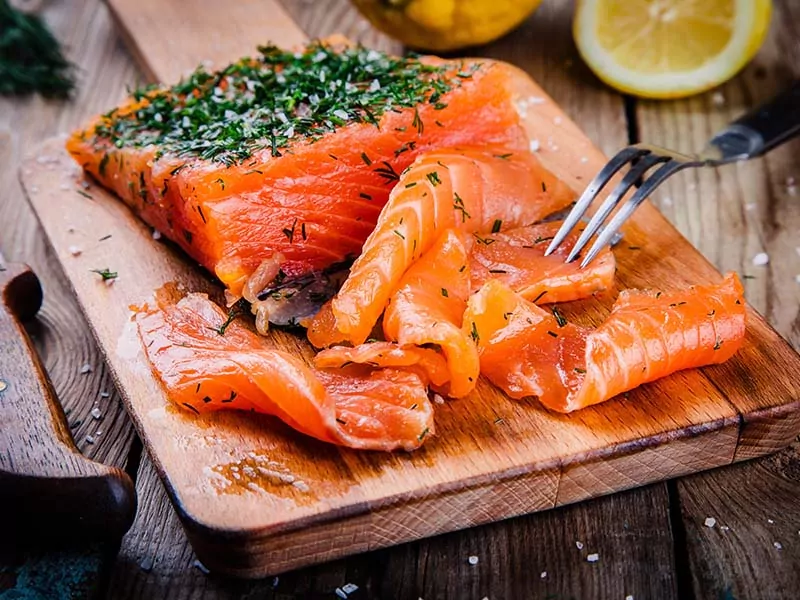 With the excess salmon from yesterday's catch, Swedish people have developed a recipe to keep the fish fresh and tasty for many days to come.
By curing salmon in a mixture of sugar, salt, and dill, the integrity of nutrients in the fish is perfectly preserved and enhances the flavors salmon can bring about, thus creating a dish like no other. Gravlax is cut into thin slices and served with cold potato and even more dill.
This traditional dish made its appearance in North Sweden during the 14th century, yet it's one of the most well-loved classics of Swedish cuisine.
9. Falukorv – Falu Sausage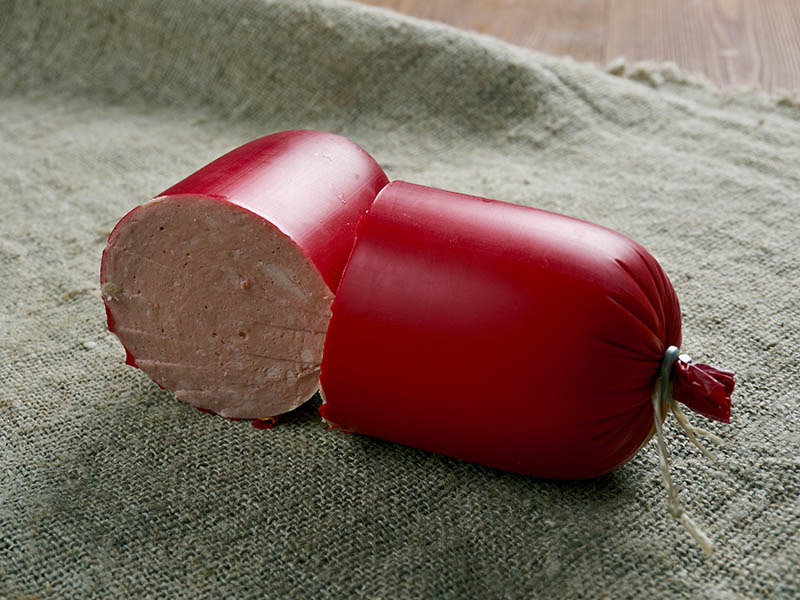 In the 16th century, when the mining business in Falu was a booming industry, oxen were slaughtered to extract their hide for ropes, leaving people with lots of leftover meat. Swedish miners used it to make sausage and called it Falukorv, translated roughly to "Falu Sausage".
Nowadays, oxen meat is no longer a commonly found ingredient in Falukorv, but instead, people are switching to pork, beef or veal as the main protein. The sausage mixture also consists of onion, potato flour, and salt.
Falukorv is a simple dish commonly found in Swedish home cooking rather than fancy restaurants. It is typically baked, fried, or lightly stewed in tomato sauce and can be enjoyed alongside a hearty serving of macaroni or rice.
10. Korv Stroganoff – Sausage Stroganoff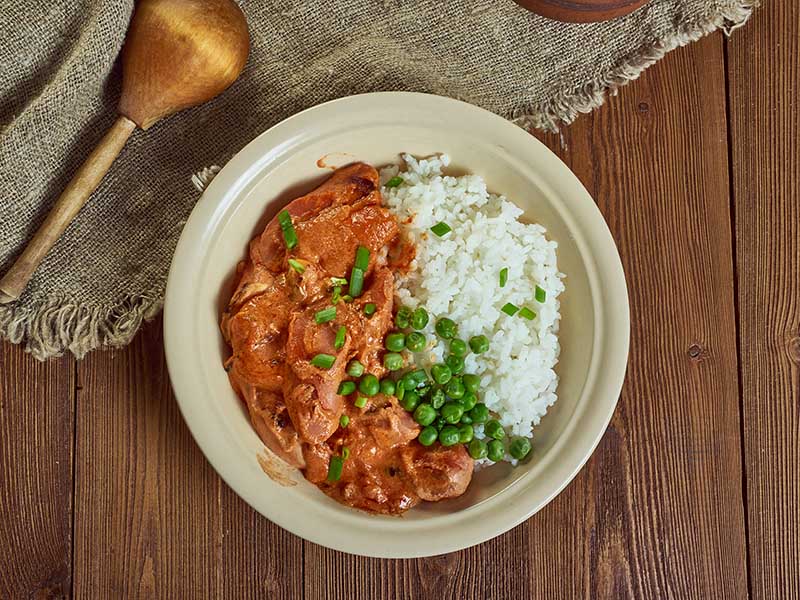 Now that you learned about Falukorv, let's move on to an upgraded version of this dish – Korv Stroganoff. The time and reason for the popularity of this dish are similar to Falukorv.
This recipe is super quick and easy. You just need to slice the Falukorv into long strips and fry them with onion, garlic, tomatoes, and other herbs and spices. Korv Stroganoff is usually eaten with a bowl or plate of steaming rice.
Even though it's named "stroganoff", don't confuse this with beef stroganoff, a signature Russian dish everyone must try when visiting this country. You can easily tell the difference between them by the lack of mushrooms in the Swedish ingredient list.
11. Pytt i Panna – Pyttipanna Swedish Hash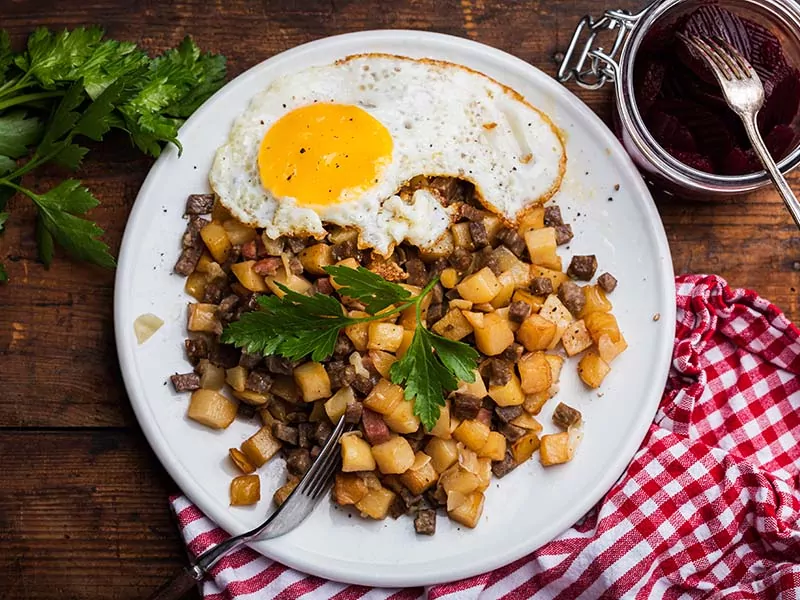 Back in the day, when food was still scarce, Swedish people had come up with creative ways to use their leftovers and avoid wasting valuable resources.
Leftover vegetables and meats, usually potatoes, onions, pork, or beef, are cut into small cubes and stir-fried together in a big pan. Pytt i Panna is typically served with a fried egg and pickled beetroots. Ketchup is a common condiment for this dish.
In fancy restaurants, the dish is altered slightly to fit the fine dining experience, with fresh produce, bigger cutting size, separation of ingredients, and a raw egg yolk to top it all off.
This dish is now called Biff à la Rydberg, and can be found in Hotel Rydberg, one of the finest establishments in Stockholm.
12. Toast Skagen – Shrimp Toast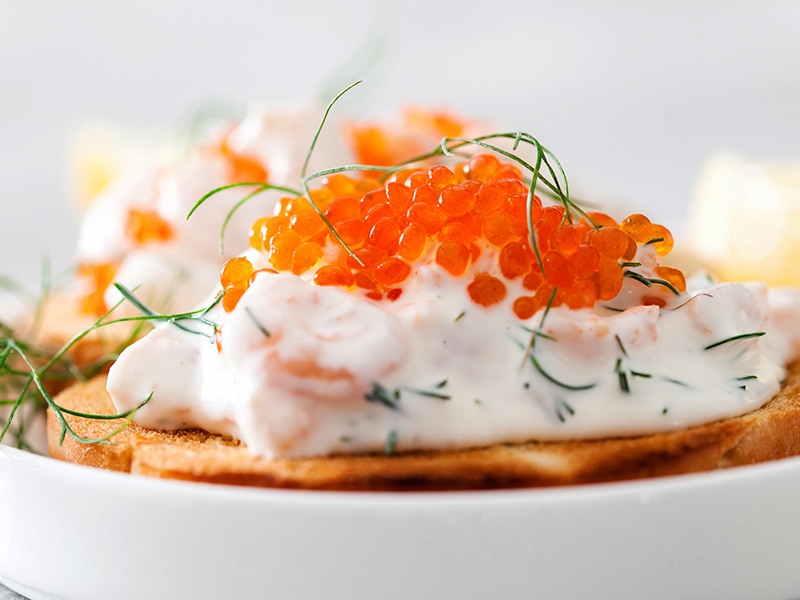 Toast Skagen was first introduced to the public in the 1950s by Tore Wretman, a chef based in Stockholm. Having the name rooted from Skagen, Denmark, this shrimp toast dish diverged significantly from its origin and was enjoyed mainly by Swedish people.
Toast Skagen consists of a layer of crunchy toast topped with skagenröra, a prawn salad made with fresh prawn, mayonnaise, sour cream, and, you've guessed it, dill.
Sometimes, dijon mustard can be added to the mix, or prawn can be substituted with fresh crab meat or imitation crab sticks. The toast is then garnished with a small scoop of fish roes.
13. Julskinka – Christmas Ham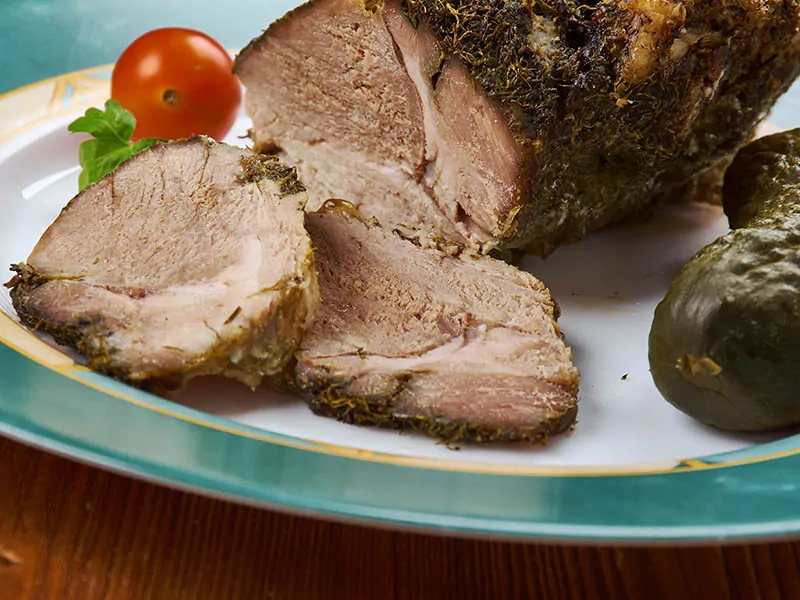 Julskinka is, without a doubt, the centerpiece of a Swedish julbord (Swedish for "Christmas buffet").
The Julskinka is boiled and cooled before being glazed with mustard. Then it will be placed outside or somewhere cold and dry to cool completely. This ham dish is also served cold on Christmas Eve.
Eating meat or ham on Christmas Eve was not common back in the day since Sweden was a Catholic nation. Swedish people could only consume ham on Christmas Day. On the other days, they often opted for porridge and lutfisk.
14. Wallenbergare – Veal Patties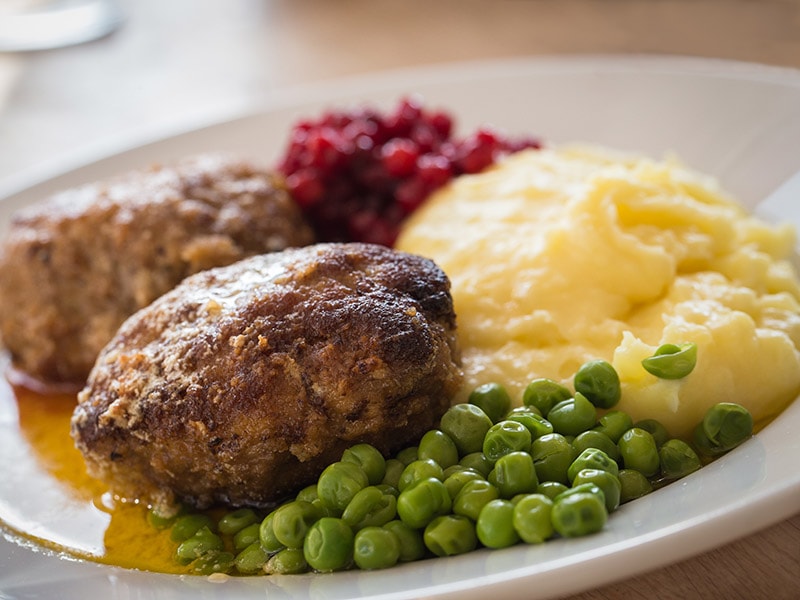 This classic Swedish dish is named after a well-known businessman named Marcus Wallenberg, Sr.
In the 1930s, this man returned from a trip abroad and asked Julius Carlsson, the chef at the Cecil restaurant, to reproduce a dinner he had enjoyed there. Chef Carlsson then created a magnificent veal and caper burger that has since become a Swedish staple.
Wallenbergare is made with minced veal, egg yolks, breadcrumbs, and cream. It's typically served with green peas, lingonberry jam, or mashed potatoes.
Swedish Side Dishes
Swedish people love their sides and sauces! They not only complement the main dishes well, but they will also make the dining table look full and appetizing, especially when you're making Swedish dinner recipes. Overall, you should never skip the side dishes!
15. Sill – Pickled Herring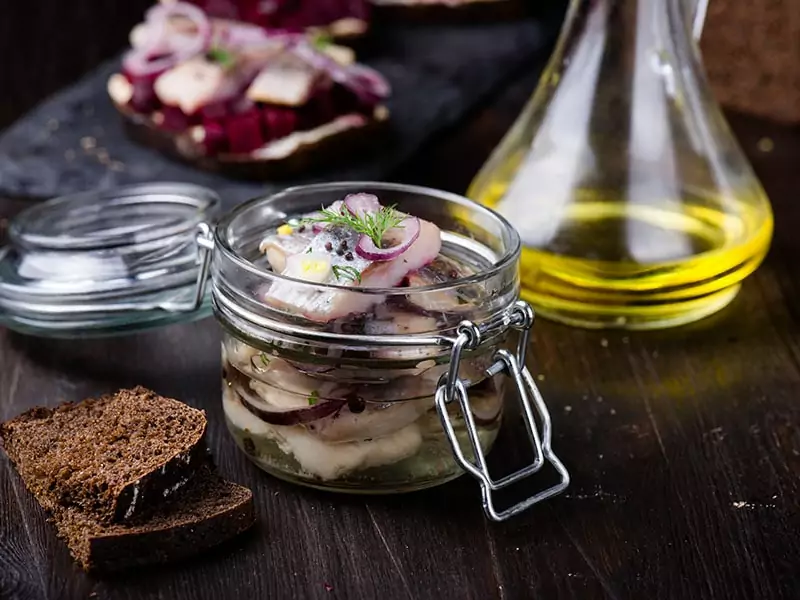 I have said this before, and I shall highlight it once more, Swedish cuisine has traditionally included a lot of fish and other seafood. And Sill is one of them.
The Swedish have a history of storing fish in barrels with a lot of salt or drying it out to be shipped or kept for the winter. Pickling is another common technique to preserve and cook it. Moreover, a Norwegian specialty – Sursild, is also a favorite food with pickled herring in the country. 
Different families have different methods when it comes to preparing pickled herring, similar to how Koreans prepare their kimchi. This side dish can be served in every meal with crispbread, eggs, potatoes, and sour cream.
16. Surströmming – Sour Herring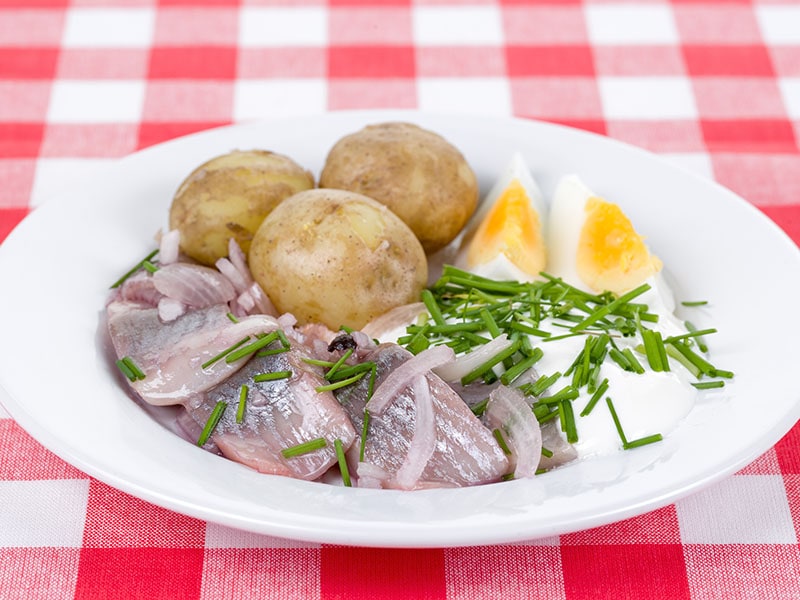 Surströmming dates back to the 16th century when Swedish mariners ran out of salt. The distinct aroma of Surströmming might put you off at first, but its flavor will match well with crisp bread or potatoes.
The Swedish are well-aware of how smelly this dish is. That is why they only serve it outside during the summer. Even the Surströmming can itself has to be opened outdoors or underwater to avoid the odor from spreading across the room.
Learn the proper way to eat Surströmming with this tutorial!
17. Swedish Lingonberry Sauce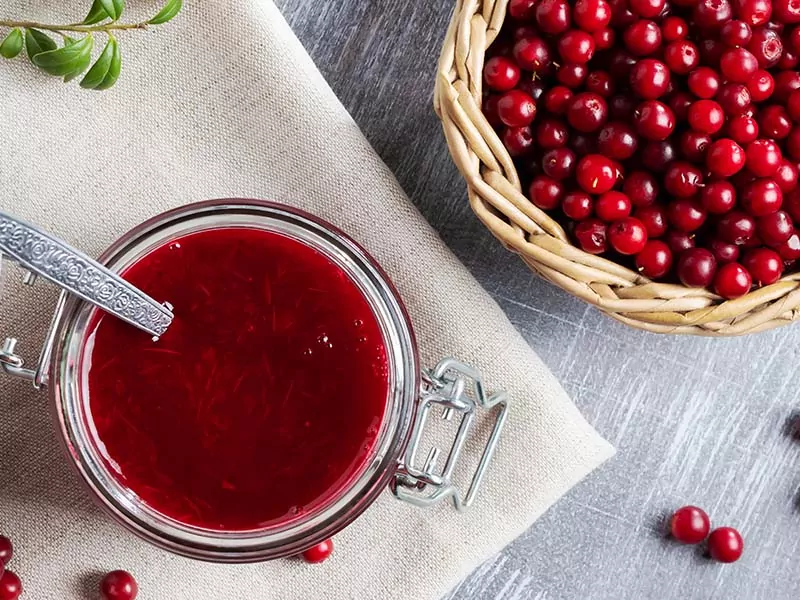 Remember the traditional meatballs that I have mentioned in the first section? Just add some lingonberry sauce next to them, and bam! You will take this flavorful dish to a whole new level!
The sweet and slightly sour taste of lingonberry and the meaty, salty taste of meatballs with gravy are match-made in heaven. Although having meat with berries sounds initially strange, trust me, they work so well together.
18. Raggmunk – Potato Pancakes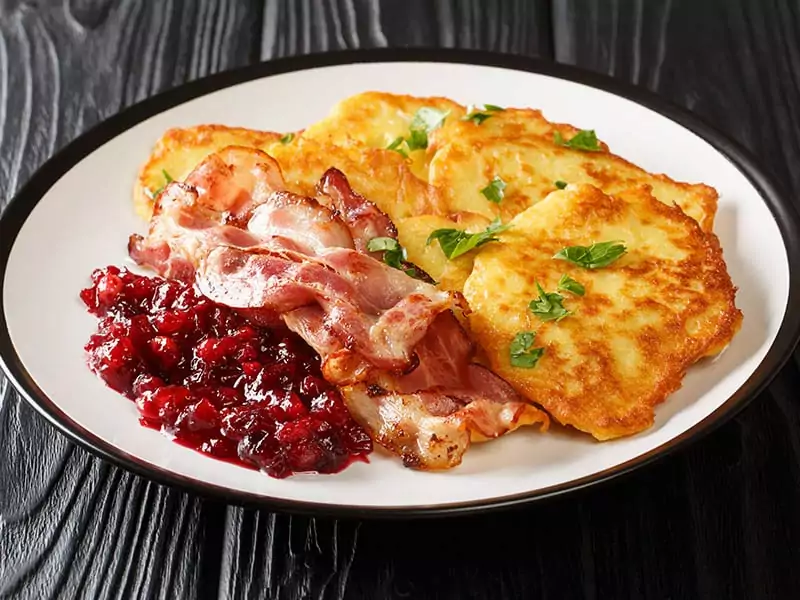 These tasty pancakes originated from Östergötland in Southeastern Sweden. The name of this dish first appeared in 1904 with "ragg" meaning crispy and "munk" meaning donuts.
Crispy, salty, and delicious, Raggmunk has to be one of Sweden's best snacks or side dishes. They are often paired with chicken, meatballs, or other meaty dishes.
If you want to try making this dish at home, remember to squeeze out any extra moisture for the best results. Then fry them instead of steaming them to crisp them up. Swedish people love to eat these lovely potato pancakes with bacon and lingonberry jam.
19. Knäckebröd – Crispbread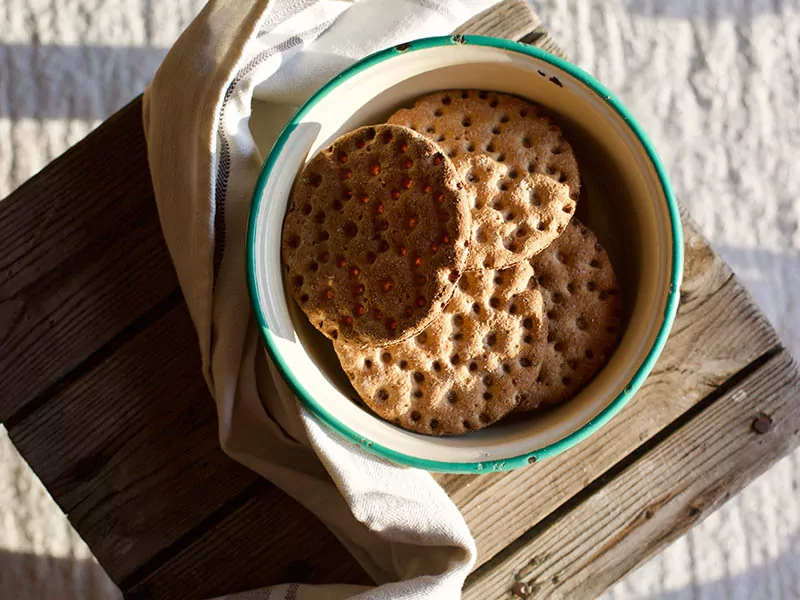 In the past, Knäckebröd was associated with peasants. But nowadays, this is considered the most popular side dish in every Swedish household, rich or poor.
These thin rye-based bread may be topped with avocado, cheese, and ham. You can even go for caviar if you're feeling fancy. Overall, it is one of the most suitable accompaniments to the main dishes in Sweden.
20. Hasselbackspotatis – Hasselback Potatoes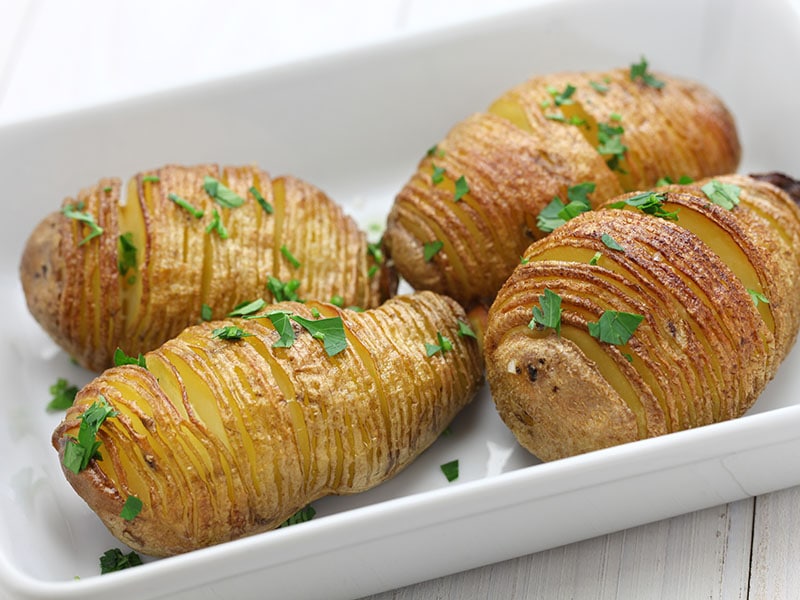 No one can resist the temptation of roasted potatoes! Hasselbackspotatis got its name from the restaurant of its creator. This dish first made its appearance in 1953 by Leif Elisson, who was working as a trainee at Stockholm's Hasselbacken restaurant.
The remarkable thing about this dish is that the potatoes are chopped into small slices approximately midway through the cooking process.
Then you can sprinkle some parsley, breadcrumbs, and bacon pieces on top of the potatoes. Cheese and sour cream are also two of the most common pairings. Hasselbackspotatis is best served with roasted poultry, pork, or beef dishes.
21. Gubbröra – Egg And Anchovy Salad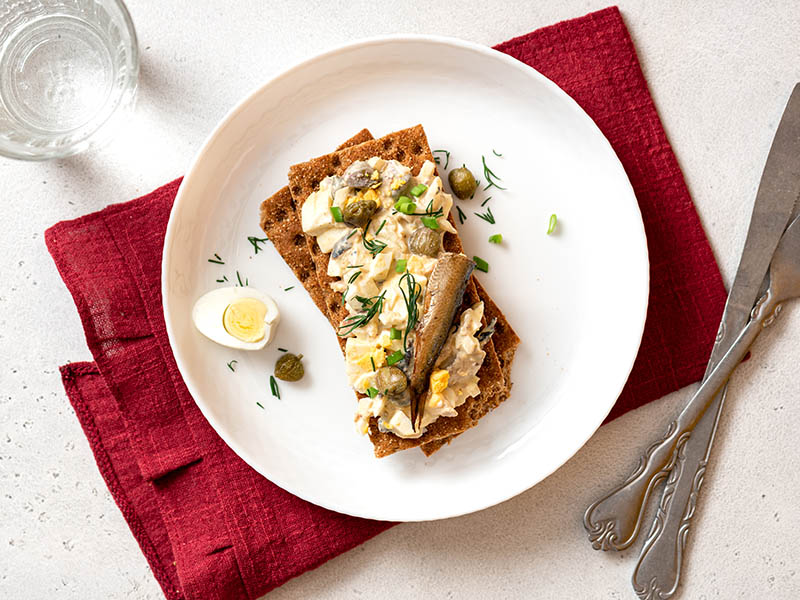 Egg and anchovy. This dish does sound rather odd, doesn't it? However, this salad is a delectable staple in a country that lives, eats, and breathes fish and seafood.
Gubbröra is often served regularly on national holidays. People tend to have it with thin slices of dark bread, making it an excellent late-night snack or appetizer.
Swedish Desserts
Do you have a sweet tooth? Then this section is for you! The list of eye-catching and yummy desserts below will definitely make you crave something sugary.
22. Semla – Sweet Buns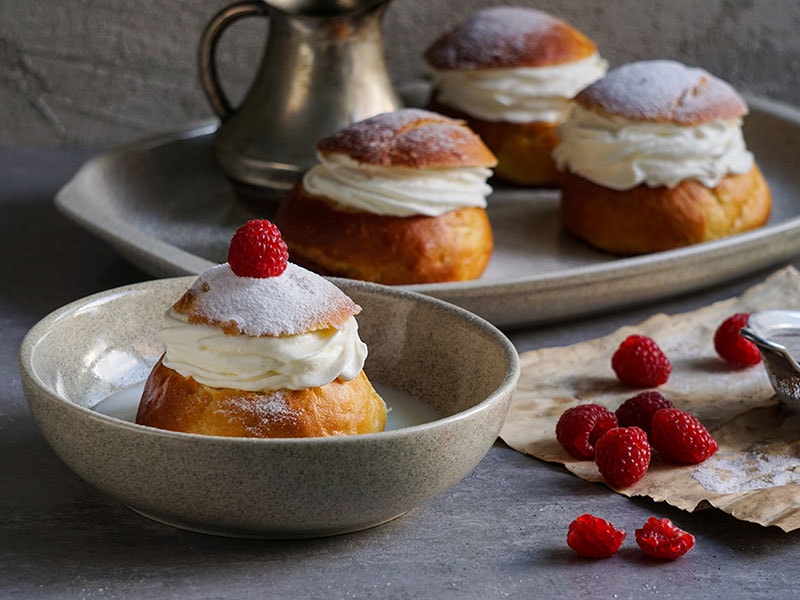 Semla is one of the most well-known desserts in Sweden, and it's a famous dessert in European countries as well. In fact, it is so adored that it has its own holiday, "fettisdagen," which takes place every February.
Appearance-wise, this pastry looks like a cream puff once filled with almond paste and whipped cream. The dough itself is made up of plain wheat with cardamom flavoring.
This dessert is intended to be eaten exclusively on "fettisdagen". However, you can easily find it at bakeries from the end of December to the end of March.
The history behind Semla might shock you!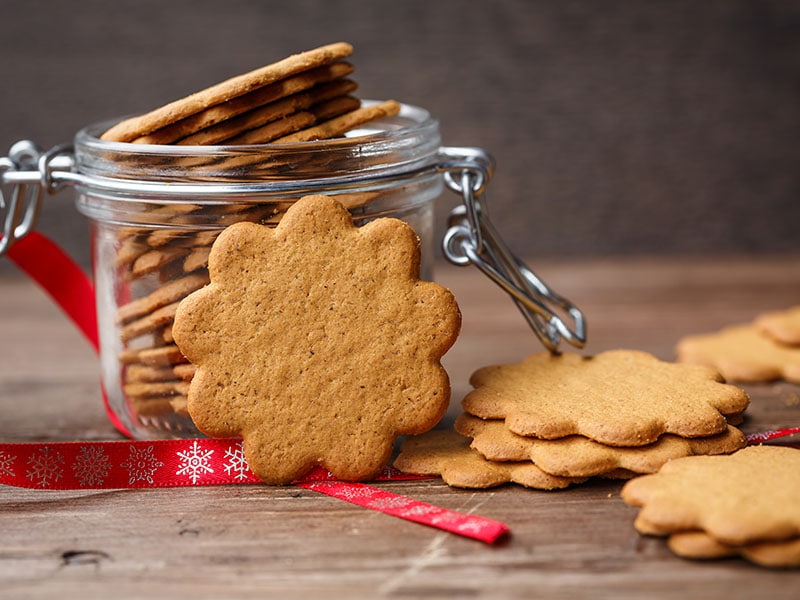 Not to be mistaken with standard desserts with ginger flavors, Pepparkakor is unique due to an additional ingredient called black corn syrup. Sometimes, people add orange zest or freshly grated ginger into the dough to enhance the cookies' flavor.
In Sweden, these crispy and spicy biscuits are a Christmas staple. People used to decorate them with colorful icing and hang them on Christmas trees. Nowadays, Pepparkakor can be served with a slice of creamy blue cheese to balance out the spices.
Most people believe these lovely treats originated from Germany. However, some said it first appeared in Mesopotamia.
24. Lussekatter – Saffron Buns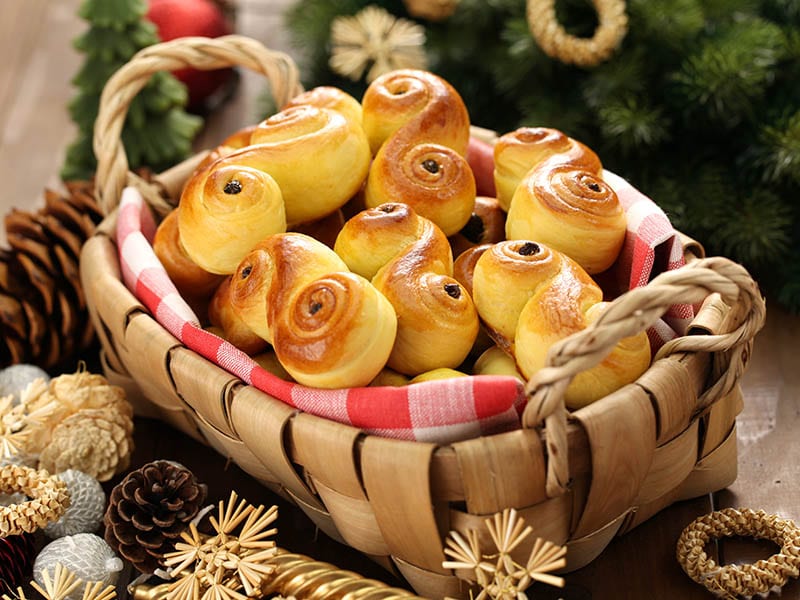 These delightful saffron buns were made popular in western Sweden during the 19th century.
The flavor of Lussekatter is undeniable thanks to the addition of saffron and dried fruit such as currants or raisins. The unique shape of the buns is another reason why this sweet is so well-loved and fun to make.
Overall, this is another treat that everyone loves during festive days. Lussekatter is also a crucial dessert for Sweden's Lucia feast-day celebrations called Luciatåg.
This recipe will show how easy it is to make saffron buns!
25. Kanelbullar – Cinnamon Buns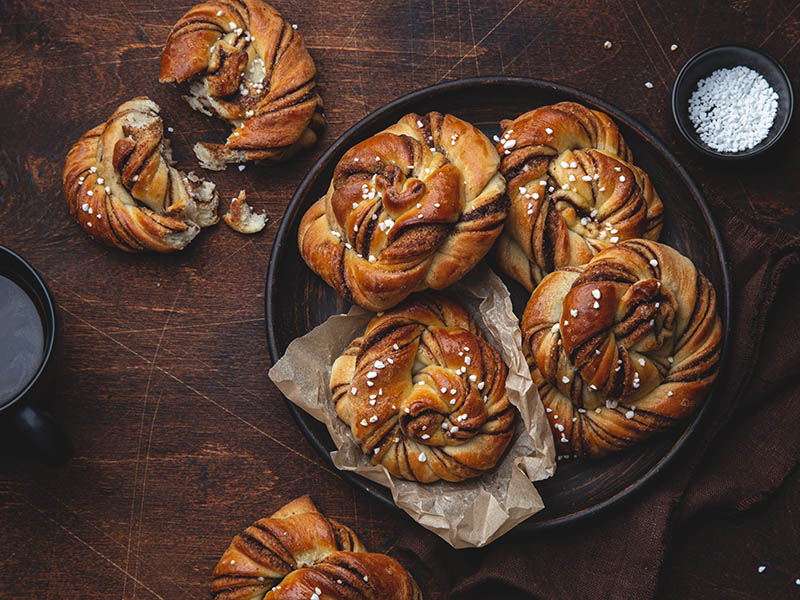 With the combination of butter, sugar, and cinnamon, Kanelbullar is one of the most famous Swedish breakfast recipes. The bun is buttery and chewy, and the filling is sweet and cinnamony; what more can you ask for in a pastry?
Kanelbullar was created around the 1920s and rose to fame in the early 1950s after World War II.
The twisted shape of the Kanelbullar might make it seem challenging to make. And yes, the twisting technique does require some skill. But once you're used to it, you will be able to make these delicious cinnamon buns with your eyes closed!
26. Prinsesstårta – Princess Cake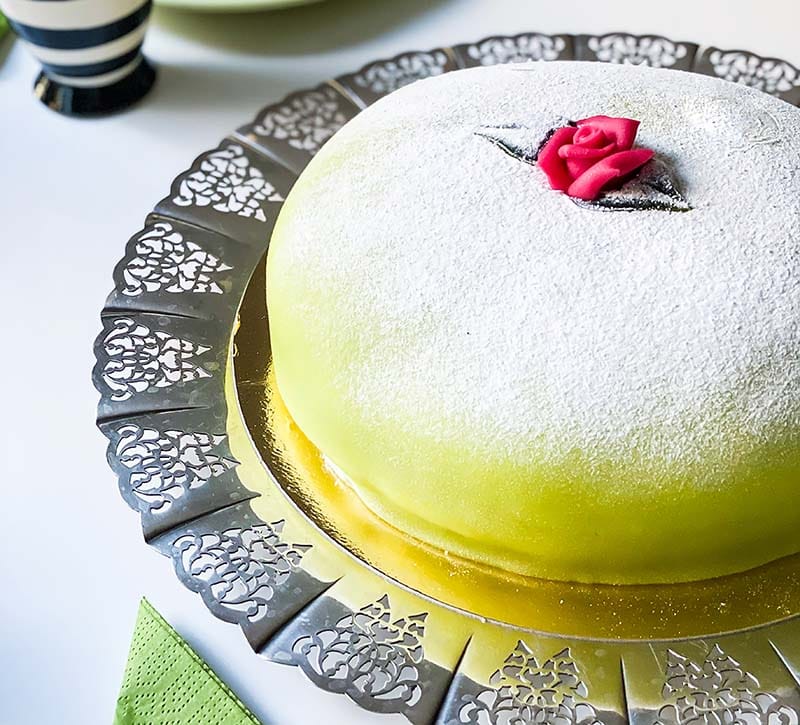 Doesn't Prinsesstårta look glorious? During the third week of September every year, this colorful and delicious cake often makes its appearance. Prinsesstårta is also a special treat for birthdays and other festivals.
Where does Prinsesstårta get its fancy name? That is because it used to be a birthday treat for princesses.
To be exact, from 1861-1951, Prince Carl's instructor named Jenny Kerström created this special dish for the prince's daughters. It then maintains its popularity until this day and becomes a must-have dessert every September.
27. Ostkaka – Cheesecake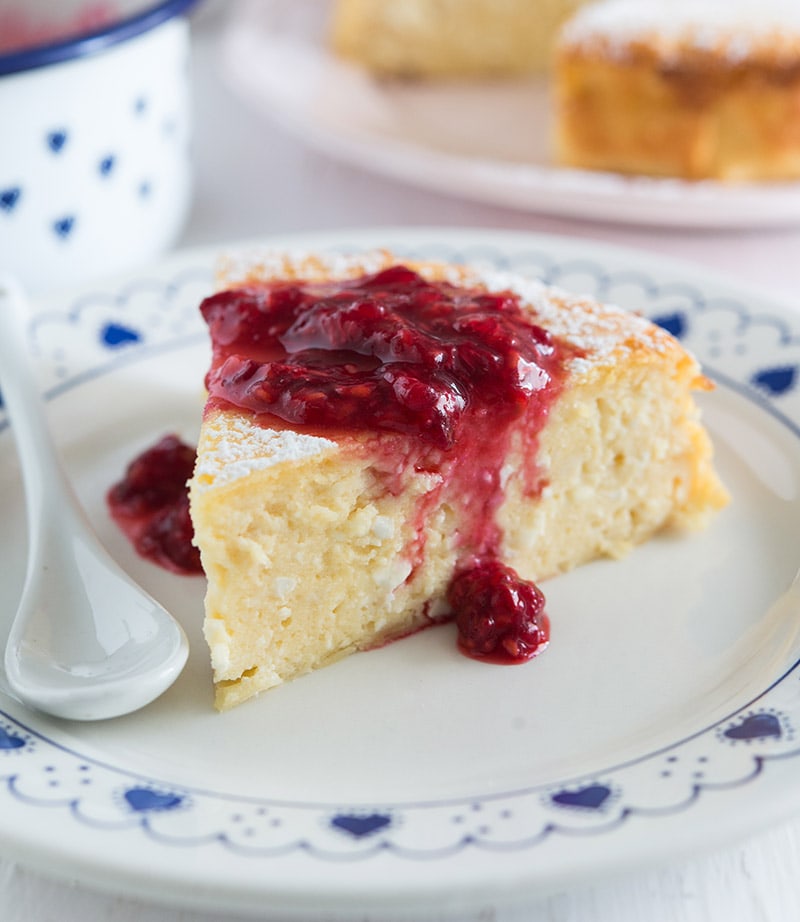 Swedish cheesecake is rather distinct despite its similarity in appearance to New York cheesecake.
First of all, there are two types of Swedish cheesecakes; one is from the South while either is from the North, both having local heritage.
Ostkaka recipe requires cottage cheese and almonds, resulting in a less sweet flavor and slight difference in texture compared to American cheesecake. It is often served warm with fruit, jam, or whipped cream.
---
Prepare For A Swedish Feast!
From furniture to pop music and automobiles, Sweden has truly underlined its impact on the world. Swedish cuisine is no exception as it is becoming more and more popular these days.
Swedish dishes have been praised for their health advantages and incredible taste. So if you're planning on visiting Scandinavia's heartland, note down the must-try delicacies above and give them a try!
Thank everyone for reading this article! Remember to leave a like and share it with your friends if you find it useful. And if you have any further concerns, type a comment in the section below, and I'll get back to you ASAP!