There are various easy Peruvian desserts in this world. They may seem unfamiliar at first, and that can scare you. But don't worry, I'm here to help! I will provide all the crucial knowledge about Peruvian desserts, both the authentic treats and those from other countries.
Furthermore, you will learn how to make these dishes yourself with all the twists and turns for a unique flavor. I also put in this article some information on what combinations should go with each dish.
So what are you waiting for? Let's find out all my recommended Peruvian sweets.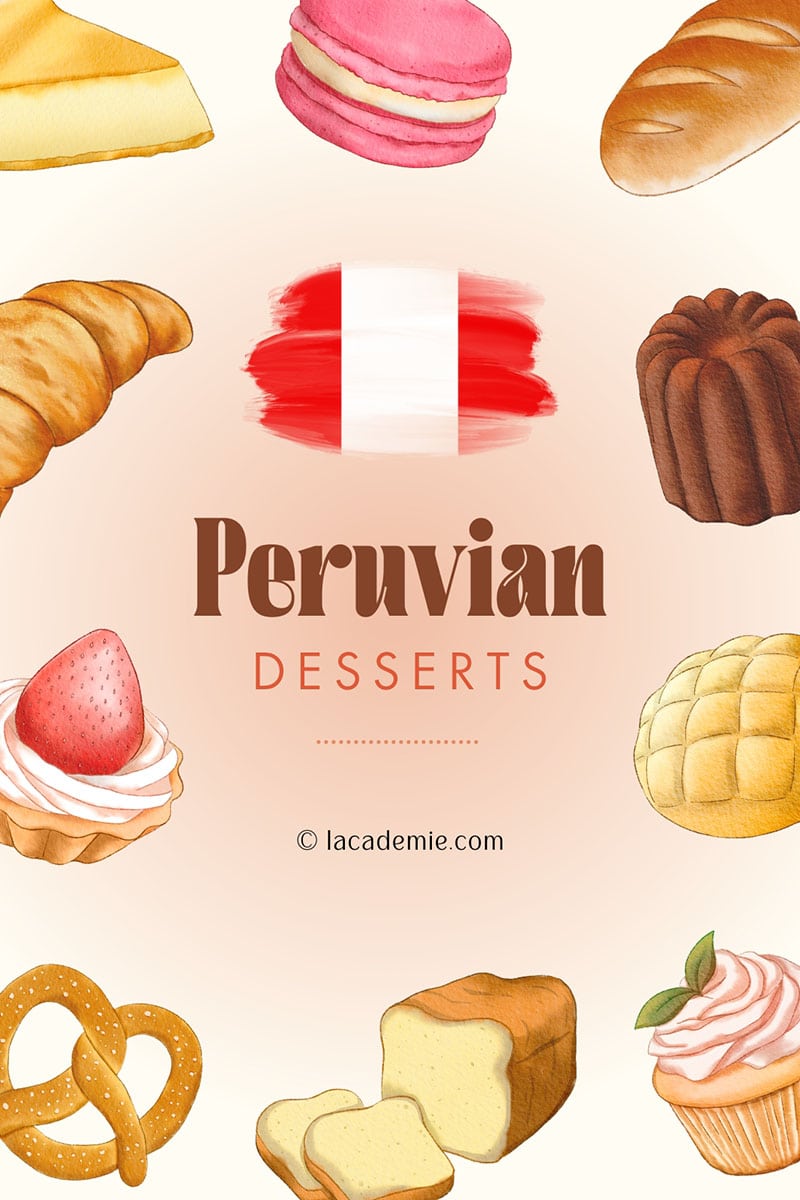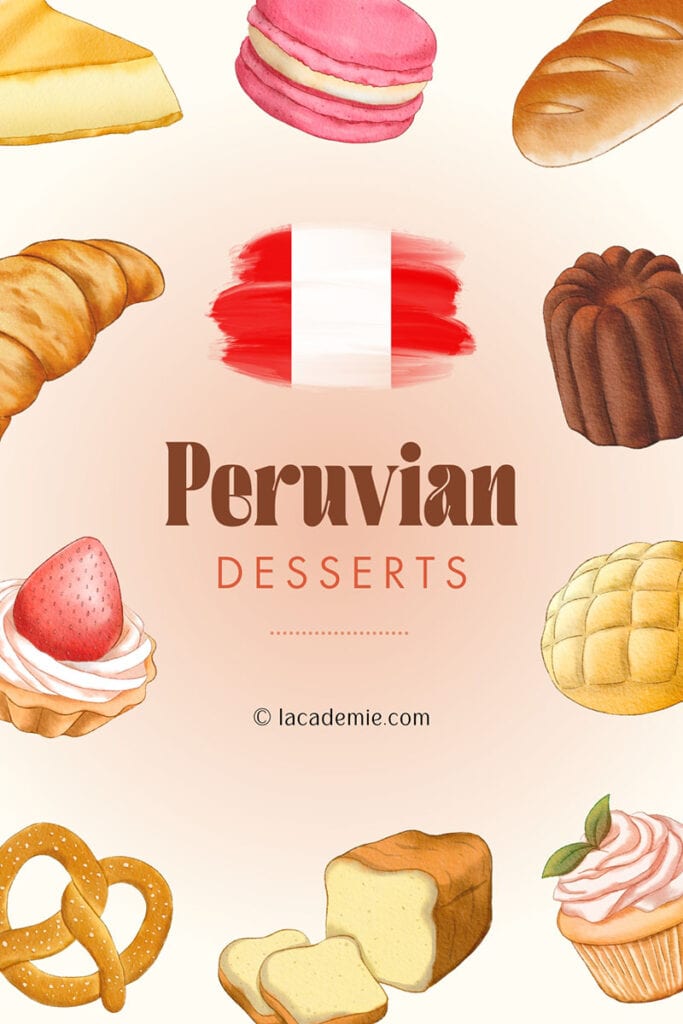 Top 17 Simple Yet Flavorful Peruvian Desserts
Picarones
Purple corn pudding
Frejol Colado
Turron de Dona Pepa
Suspiro de Limena
Lucuma ice cream
Ranfanote
Champus
Guargueros
Tres Leches cake
Alfajores
Lemon pies
Crema Volteada
Pionono
Arroz con Leche
Torta de Chocolate
Panettone
Keep on reading for more details in each part!
9 Inviting Authentic Peruvian Desserts For You To Try
Desserts originating from Peru always have their own unique flavors. Why don't you try to recreate these delectable dishes from Peruvian cuisine right in your kitchen? I've got some recommendations for you!
Picarones are what I call Peruvian equivalent to American donuts. Their flour usually contains butternut squash, pumpkins, or sweet potatoes. Sometimes all three are mixed together to create a new flavor.
After getting your dough done, let's deep-fry them in the boiling vegetable oil until they are all golden brown and crunchy. Picarones often go with chancaca, a sweet cane sugar syrup seasoned with cinnamon, orange essence, and other spices.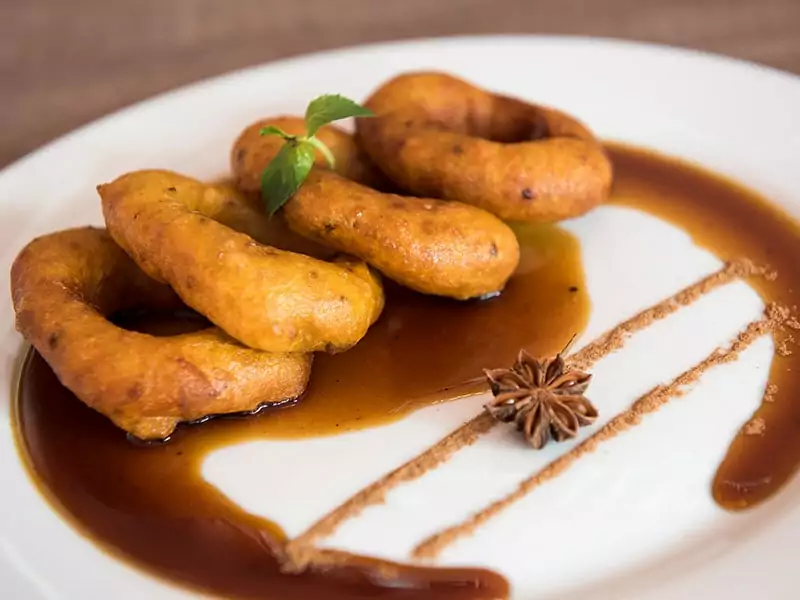 You can buy ready-made chancaca or make one yourself. If you neither find nor cook one, find some substitutes. Decent options include dark brown sugar, muscovado sugar, or molasses.
While Picarones with chancaca are enough for an evening treat, they can still taste better when combined with ice cream. Some even eat them with a skewer of beef hearts or meat and a cup of beer.
A quick description of how to make these picarones, why not? Let's have a look at the following video:
Each country has their own style of corn pudding, like sweet corn pudding in Vietnam-style sweet dessert. But let's fly to another continent to see how Peruvian enjoy their dessert with corn.
Purple corn dessert (aka mazamorra morada) is one of the exclusive Peruvian pudding. Its main ingredient is purple corn – an abundant cereal plant in Peru, which creates a unique purple color for this sweet. Also, the word "morada" in its name means "purple" in English.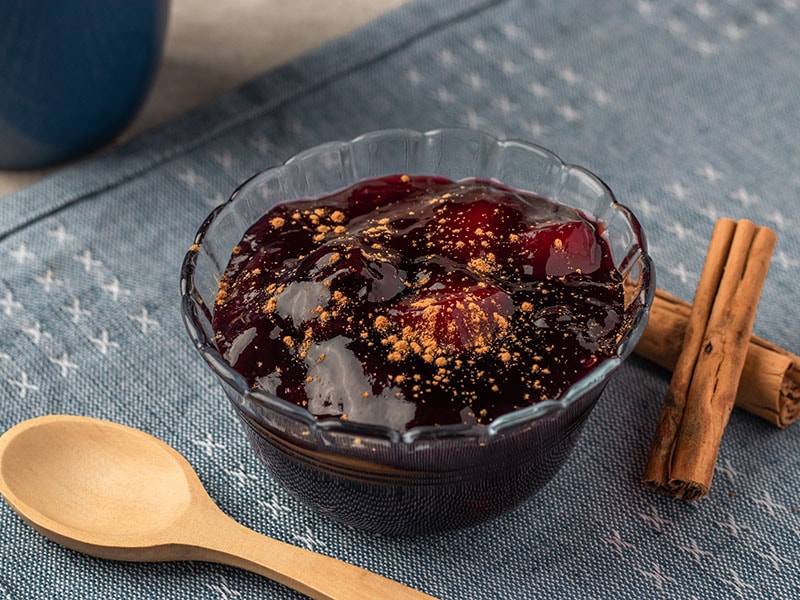 Besides purple corn, people also use either potato flour or cornstarch to make a pudding-like texture for this side. You can put in other dried fruits like raisins, apples, pineapples, cherries, peaches,… as you like.
Take a look at how they make a pudding from Peruvian purple corn. Watch this video to know more:
Finishing touches with cinnamon, cloves, and some lemon juice not only bring down the bitterness but also add more flavors to the dish. Peruvian people enjoy this warm treat on Easter or any chilly days as they believe it can help them get through the harsh weather.
This is another unique pudding from Peru with black beans as the main ingredient. Peel the skin off the beans, then cook and mash them into a puree. Add sugar, milk, and other spices such as cloves, sesame seeds, anise seeds,… and stir until the mixture thickens to your liking.
You can garnish this dish with cinnamon or toasted sesame seeds. This simple dish was created hundreds of years ago in Canete and Chincha valleys as an Easter dessert. However, now, you can enjoy it any time you want.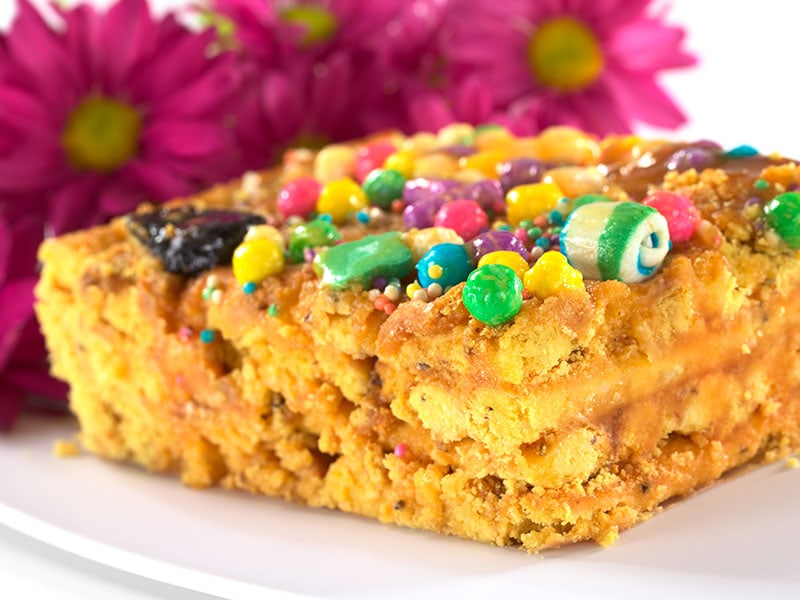 Here is another wonderful dessert that requires cinnamon – an aroma spice. Regarding this dessert, there is a legend that needs to be mentioned.
It tells about a female slave named Josefa Maraminillo. Suffering from paralysis in both arms and legs, she went to Lima hoping that El Senor de Los Milagros (Lord of Miracles) would cure her.
And, a real miracle happened as her arms and legs became normal again. Josefa then created this dish as a token of her respect. She said the saints had appeared in her dream and told her about the recipe of this dessert.
Since then, Turron de Dona Pepa has become an indispensable treat for the annual Peruvian festival in October that's dedicated to the Lord of Miracles. Aside from this religious event, you can still find this cake in any grocery store all year round.
Understand more about this cake and the October flavor through this video:
Turron de Dona Pepa consists of layers of anise-flavored cookies stuck together by chancaca (a cane syrup). Then, they are sprinkled with colorful candies and dried prunes. This sweet's texture varies from different methods: Some are softer, some are drier, etc. But all in all, they're all quite sticky on your hand.
This may be one of the desserts with the most romantic name. "Suspiro de Limena" means "The sigh of a Lima lady". It's created by Amparo Ayarza, a poet's wife, and named by her husband for its delicate flavor and elegant texture.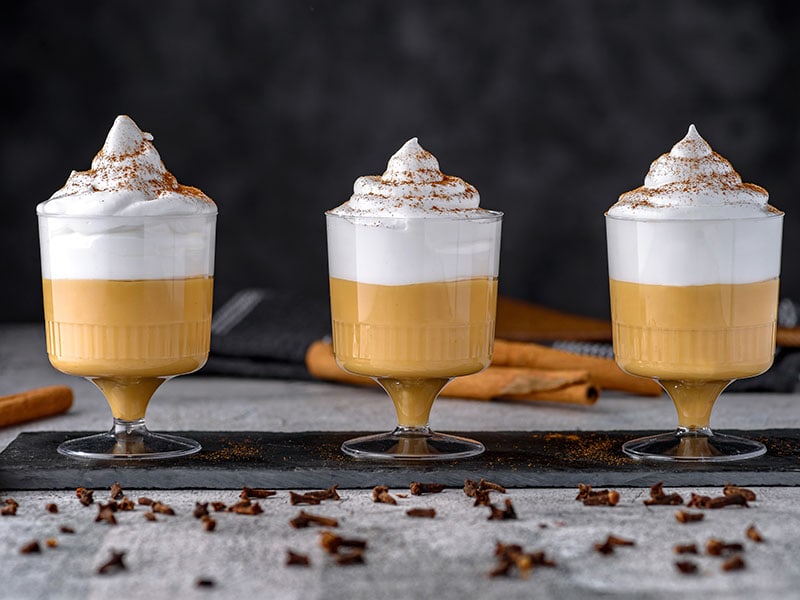 Today, this sweet is still served in a small cup to retain its graceful appearance. Through the glass, you can see two separate layers. The base is manjar blanco – a caramel-like sauce made from milk and sugar.
On top of it is a thick layer of meringue. Powder some cinnamon on the meringue for the final touch. Also, adjust the sugar amount in this recipe to suit your own taste. Suspiro de Limena tastes best when cold, so remember to chill it in the fridge.
Do you want to see how airy this dish is? Check this video:
Every culinary culture should have its own ice cream. And lucuma ice cream represents Peru. You might have never heard of lucuma before, but it's a popular fruit in Peru. Its texture and flesh color are similar to egg yolks, so lucuma has another name: "egg yolk fruit".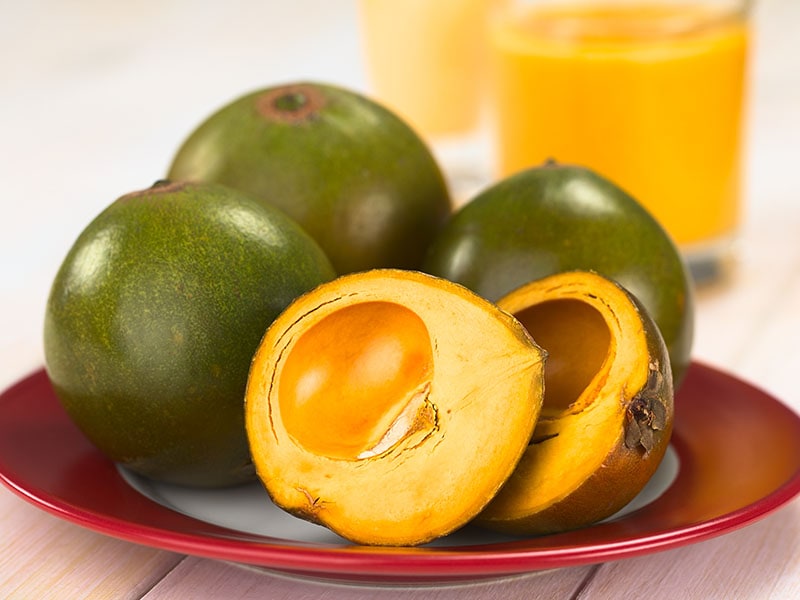 Using this fruit, with the additional vanilla extract and egg yolks, you'll get creamy ice cream with a unique taste of maple or caramel. A chancaca drill will make it even richer. Frozen lucuma pulp or lucuma powder work just fine in this recipe.
Even now, there are multiple theories on how Ranafanote came to exist. Some say it was born after the cane plantations, whereas others may argue Afro-Peruvian slaves invented this dish by using their small food portions.
At the same time, another theory states the War of the Pacific is of ranfanote origin as it was ration food for the soldiers. No matter what view, one thing everyone believes is that this sweet is unbelievably delicious.
Ranfanote contains various components: toasted bread, salty cheese, vanilla, butter, dried fruits, and nuts. All are soaked in chancaca syrup and seasoned with anise, cloves, and cinnamon.
This traditional dessert may have been lost gradually in the past, but now it has been revived by Peruvian bakers.
No, I don't tell you to drink "shampoo". This dessert is called "champus", referring to the word "chapusca" which means "mixture". And just like its name, champus is a mixture of different fruit with a dried, shelled corn named mote.
The most common blend is apple, pineapple, quince, and guanabana – a local fruit. They are mixed until the texture thickens as porridge. Plus, Peruvians often consume them as a heartwarming dessert in the winter because champus tastes better when served warm.
This video will guide you step-by-step to make a champus for chilly days:
Guargueros is sometimes called Peruvian cannoli, with the dough is rolled in the same way. This dough is made of flour, salt, egg yolks, and Pisco – a Peruvian brandy. Remember to let the rolls cool down after frying them.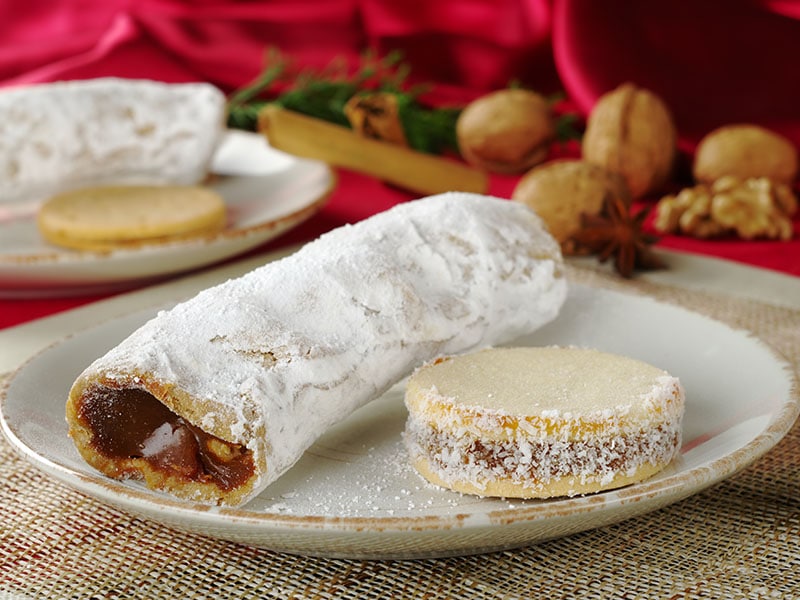 This caramel sauce will melt away if you bump the manjar blanco in when they are still piping hot. The last part is to sprinkle sugar on top. Nowadays, you can enjoy guargueros at any coffee shop or bakery in Peru.
8 Fantastic Desserts That Doesn't Originate From Peruvian
Aside from those authentic sweets, Peruvian people also collect desserts from all over the world and make them their own. Let's find out how they do it and what the secrets are!
Without this cake, this list will not perfect. Although Tres Leches cake's homeland isn't Peru, Peruvian's love for this treat has turned it into one of their signature desserts. "Tres Leches" literally means "Three Milks" in English.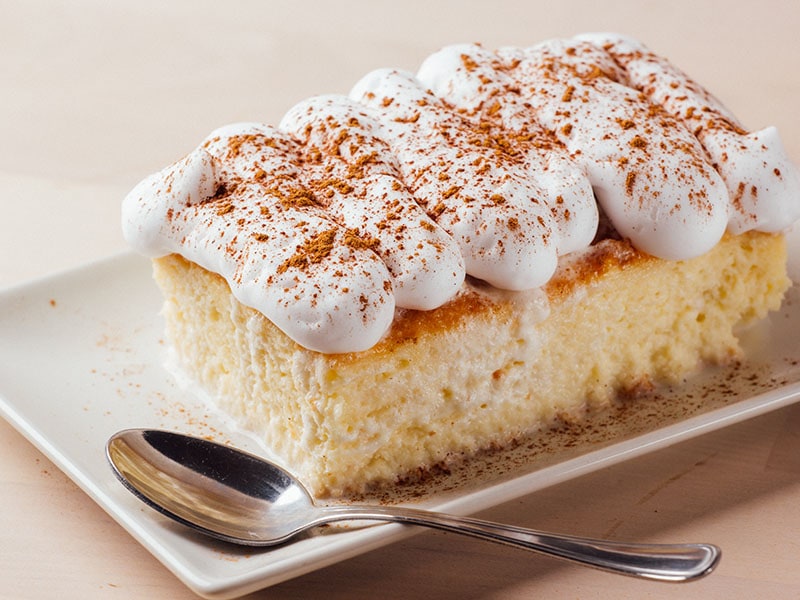 And just as the name suggests, you'll need three kinds of milk for this cake: evaporated milk, sweetened condensed milk, and whole milk. They will be mixed together to make a milk syrup. In case you don't have whole milk, use heavy cream instead.
Then, soak a sponge cake into this syrup. And the result is a sweet, moist, rich, pudding-like cake. You can add some whipped cream, cinnamon, or fresh berries as toppings. Remember to eat one slice at a time, as this cake can be hefty on your tummy.
You should see the video below:
Alfajores are a familiar dessert in Argentina, Venezuela, Peru, etc. You'll find alfajores everywhere in Peru, from high-class restaurants, confectionery stores, coffee shops to markets, street carts, etc. That's how much Peruvian people love these cookies!
Alfajores consist of two parts: Two soft, melt-in-your-mouth cookies and manjar blanco sauce. The cookies are made of alfajores de maicena, well-known Peruvian cornflour, making them quite similar to buttermilk ones. If you don't have this cornstarch, flour's still a decent alternative.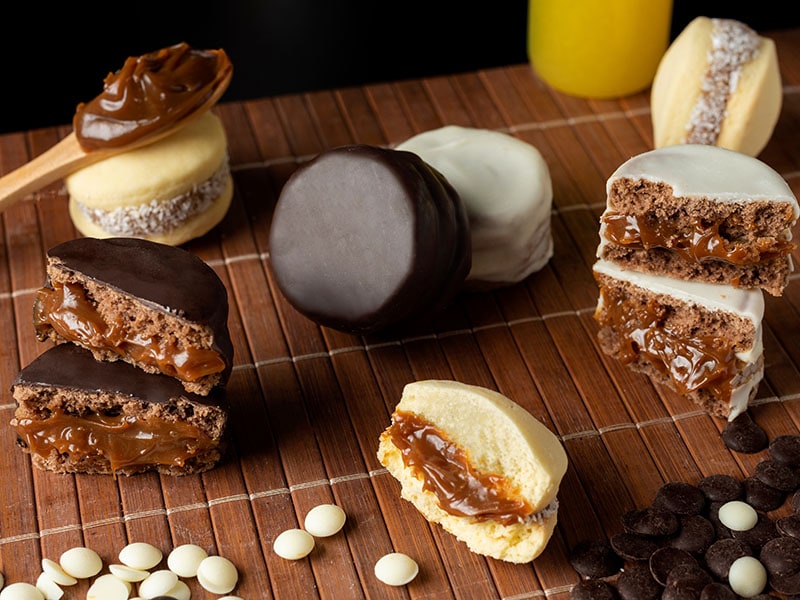 For manjar blanco sauce, you can make it with whole milk and sugar. However, this process takes a long time, and I recommend buying one in the stores. After getting done with these two parts, you can sprinkle some sugar on top. Other variations use shredded coconuts or chocolate coating instead.
Alfajores taste pretty dry, so you'd better use some coffee or hot chocolate with them.
Follow this video to make some alfajores now!
I know they are called "lemon pies", but the Peruvian version uses an entirely different ingredient: Lime instead of lemon. It's because lime is more common in Peru than the latter.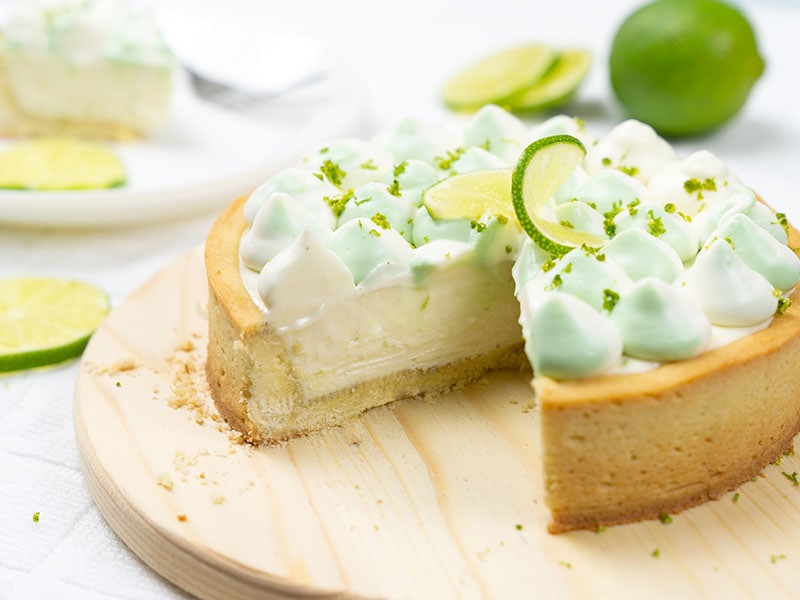 Peruvian lemon pies' baking process is still the same as other regular ones. You just need to replace the lemon custard with lime. This small, green fruit will bring a stronger and sourer flavor.
Lemon pies taste delicious when served right away but will become better if you leave them to chill in the refrigerator. A cup of tea or coffee is a perfect combination with these pies.
Just like its name – "upside-down cream", this dessert may turn you upside down because of its deliciousness. Originating from Spanish, crema volteada has turned into one of the Peruvian favorite treats.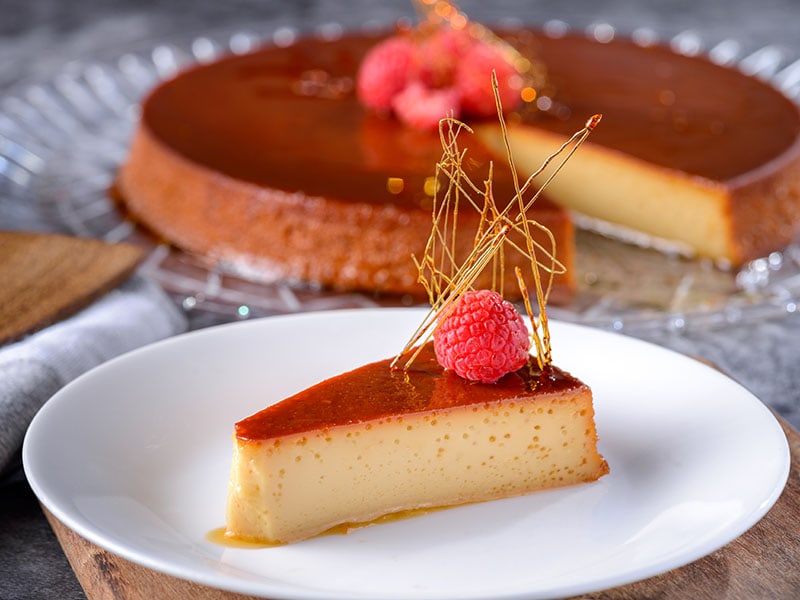 Let's take a look at how it's made! The traditional recipe uses only whole milk, sugar, eggs, and vanilla to make this. Today, you can add sweetened condensed milk and evaporated milk to highlight the flavor.
The caramel sauce will be made first and poured into the ramekins. Then, it's time to make custard mixture and pour it on the caramel sauce. After baking, use a knife to flip the cake over, hence its name.
Let's see how it's made and recreate it!
With a texture of both cheesecake and gelatin, many prefer this sweet after meals. You can serve crema volteada cold or at room temperature.
Every country has its own version of rolled-up sponge cake. And filling it with manjar blanco is how Peruvian people change it into their dessert called Pionono. Besides the manjar blanco, everything else of Pionono is no different from a typical sponge cake.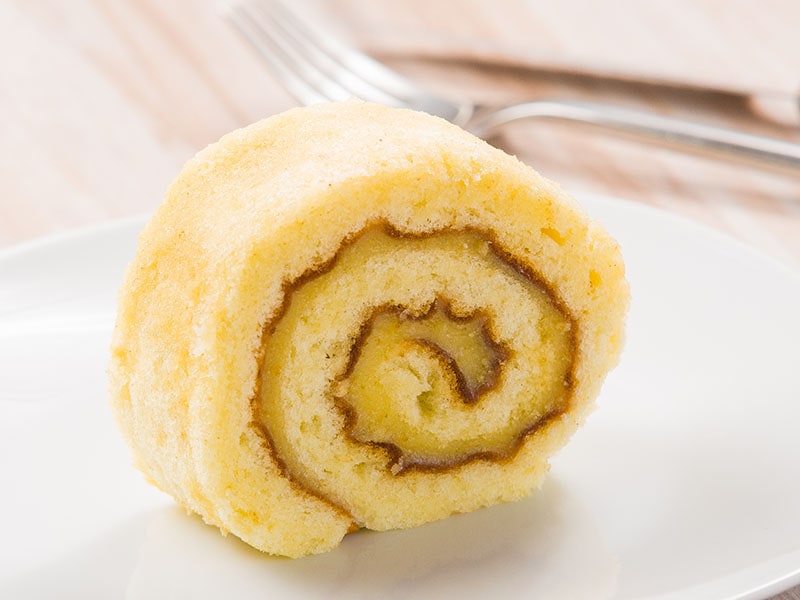 Despite its tastiness, remember this dessert is packed with calories from all the sugar in it. So, make sure to take one or two slices at a time to protect your health.
Arroz con Leche, known as rice pudding, is one of the easiest sweets to make. Just boil the cooked rice in milk until its texture becomes similar to pudding. However, in the Peruvian version, they use condensed and evaporated milk to replace regular milk.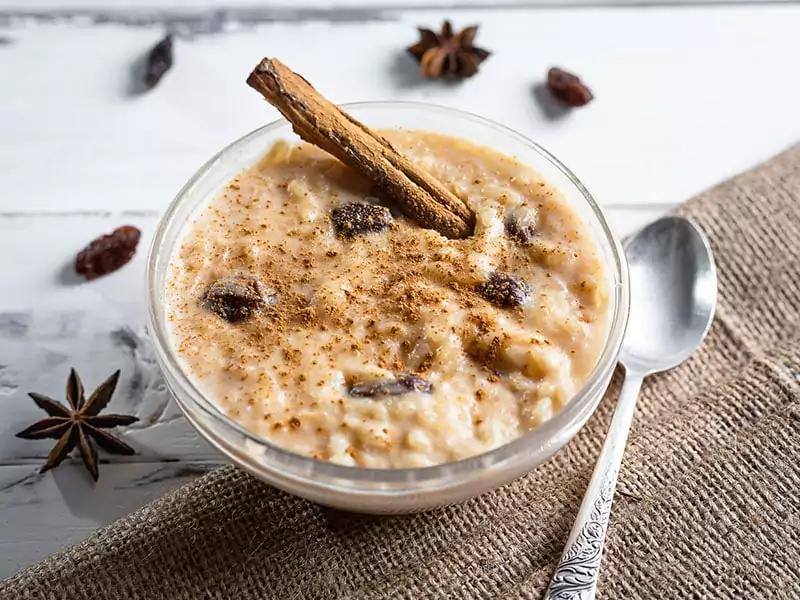 Another note is, you can use broken rice for this recipe as it absorbs milk easier and becomes more tender. Cinnamon or raisins are ideal partners for Arroz con Leche as they will lighten the sweetness and add more flavors to this dish.
Arroz con Leche has another variation as street food in Peru named Arroz Zambito. This type has chancaca to sweeten the dish. You can find it next to the purple corn pudding in any street cart. Some even eat both these treats at the same time.
Did you know that Arroz con Leche is also quite famous in other countries as well? For example, this is a highly regarded dish in Honduran cuisine. People from Spain, Mexico, Dominica, Cuba,… also find Arroz con Leche to be an incredibly delicious treat.
Arroz con Leche is easy to make. Just follow this video: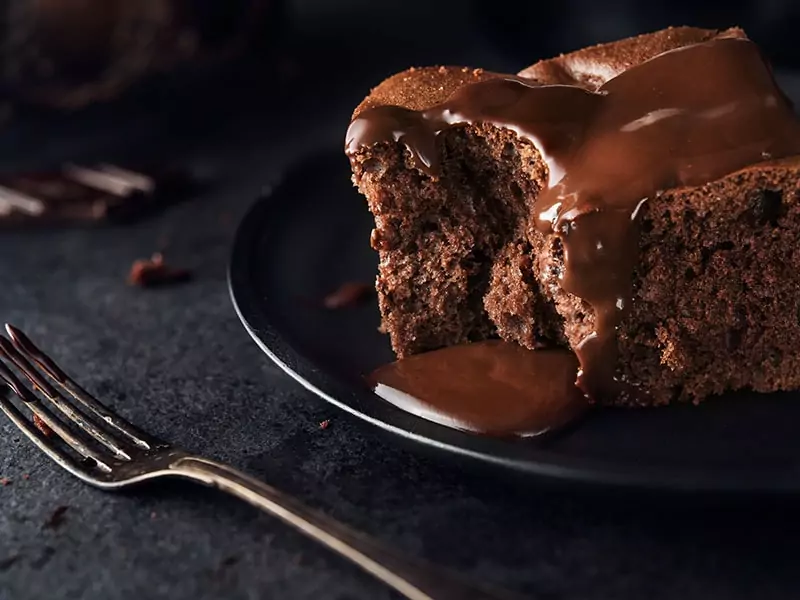 Torta de Chocolate might look no different from other chocolate cakes, but its taste is out of the world. The secret lies in the ingredients, or should I say the Peruvian cacao. Not only does it bring forth a distinct flavor, but this cacao also draws out other components' potential.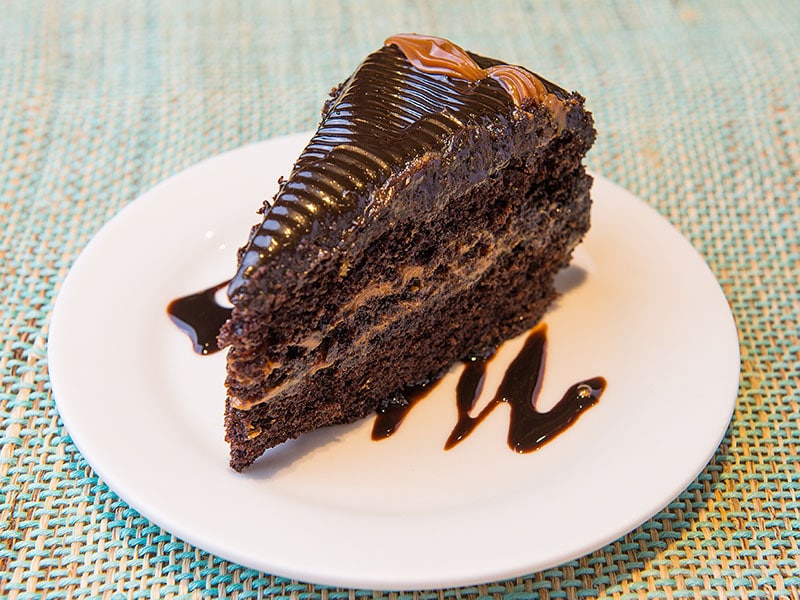 However, only the chocolate part is not enough. A perfect finish for this cake is a thick and creamy fudge covering all of it. Some chefs even make fudge as filling for Torta de Chocolate. To emphasize the Peruvian feeling in this cake, you can use some Peruvian fruits for the topping.
From a simple fruit cake of Italian-originated dessert, Panettone has been elevated by local Peruvian bakeries. The basic process is still the same: Candied fruits and raisins are left fermented in the sweet bread. After that, bake the bread in a round paper pan.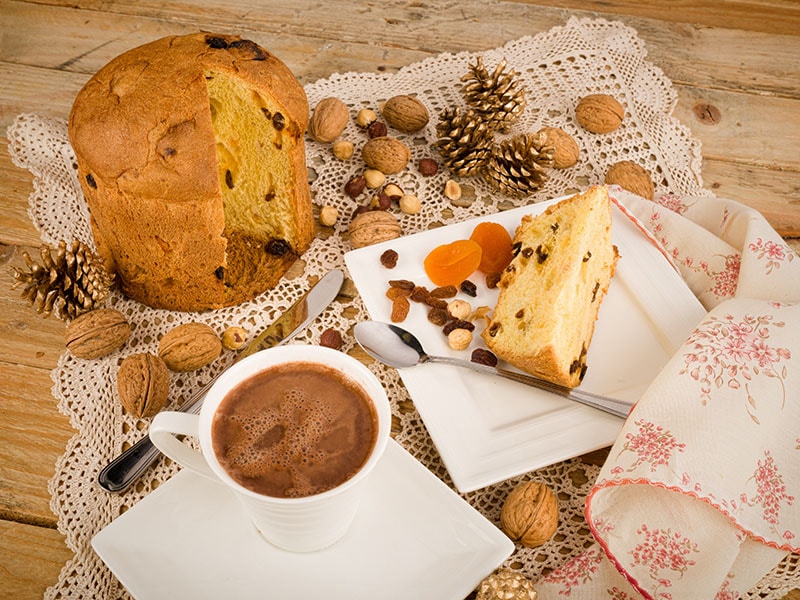 However, Peruvian Panettone has some twists in it. Depending on the locals, chefs will add different ingredients to the recipe. Some change the flour to potato one, some season the bread with spices like ginger, oats, quinoa, etc.
They may even use Peru-exclusive cocoa powder for the dough to elevate the flavor. But the most common choice is adding some papaya candies or dried papaya slices. Besides a famous Christmas dessert, this sweet bread also appears in numerous festivals, such as Peruvian Independence Day.
Is There Anything Else?
It's said that there's no better way to know about a country's culture than through its cuisine. So, with this article, I hope you are getting closer to understanding Peruvian customs and lifestyles.
Do you know any other Peruvian desserts? Have you ever tried one of these recipes? What dish do you enjoy the most? Please share with me all of your feelings and ideas in the comment section below! And don't forget to introduce this post to your relatives!
Nutrition Facts
52 servings per container
---
Amount Per ServingCalories100
% Daily Value *
Total Fat 0.4g

0

%
Sodium 27mg

2

%
Potassium 51mg

2

%
Total Carbohydrate 21.5g

8

%

Dietary Fiber 0.9g

0

%
Sugars 3.1g

Protein 2g

4

%
---
* The % Daily Value tells you how much a nutrient in a serving of food contributes to a daily diet. 2,000 calories a day is used for general nutrition advice.