So what makes longaniza so unique, what its origin, how it's served, and how to cook longaniza at home. Let's dive in and find out about this special sausage!
What Is Longaniza And Where Did It Come From?
If someone asks you what delicious food begins with the letter L, longaniza can be your best answer. So what is longaniza?
Longaniza traces its roots to Spain. Longaniza is a beloved version of sausage made from pork with a long, thin form. The pork used to make longaniza is chopped, not ground like other traditional sausages.
It is traditionally flavored with garlic, vinegar, aniseed, nutmeg, paprika, cinnamon. Longaniza can be fried, smoked, cured, cooked, kept fresh, or frozen.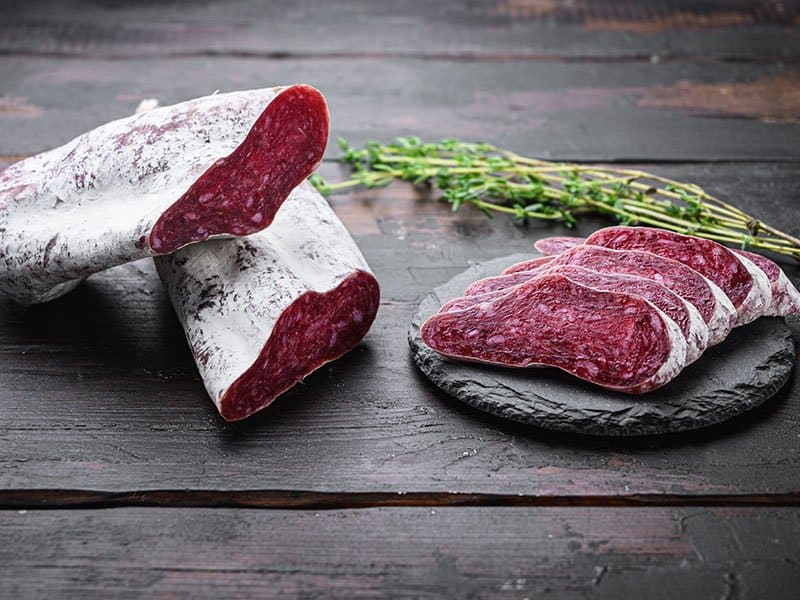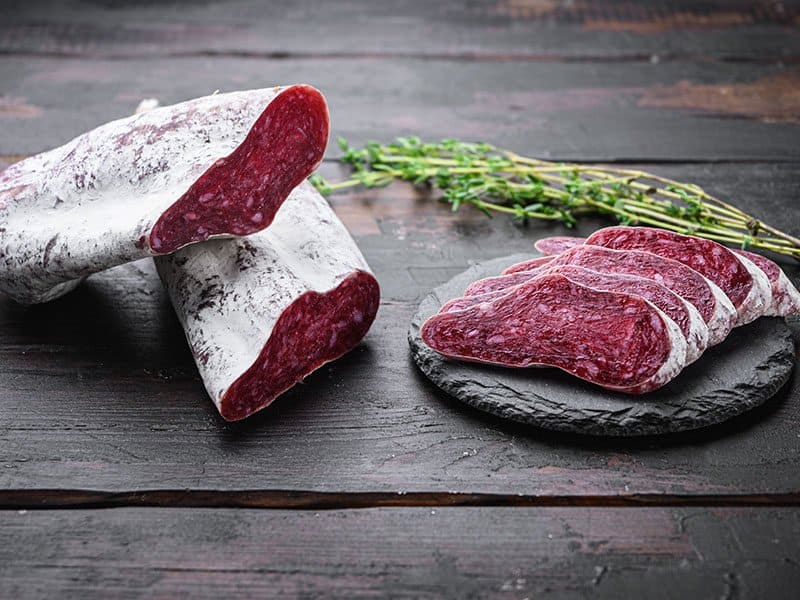 When the spread of the Spanish Empire was at its peaks, it led to the spread of Spanish dishes into various cultural cuisines, including longaniza. After centuries of delighting palates of folks worldwide, countries like El Salvador, Uruguay, Chile, Argentina, Puerto Rico, and Mexico now have their interpretations of longaniza.
Besides those countries, longaniza is especially popular and favored in the Philippines. Longaniza found its footing in Filipino cuisine since the Philippines was an integral stop in the Spanish trading network. There are two types of longaniza: the spicy type – recado, and the sweet type – hamonado.
Varieties By Region
Throughout the decades, longaniza has branched out and taken on so many different traits: sweet, garlicky, spicy, and citrusy. Regions worldwide have taken it upon themselves to create unique pork sausages that reflect their country's favorite ingredients.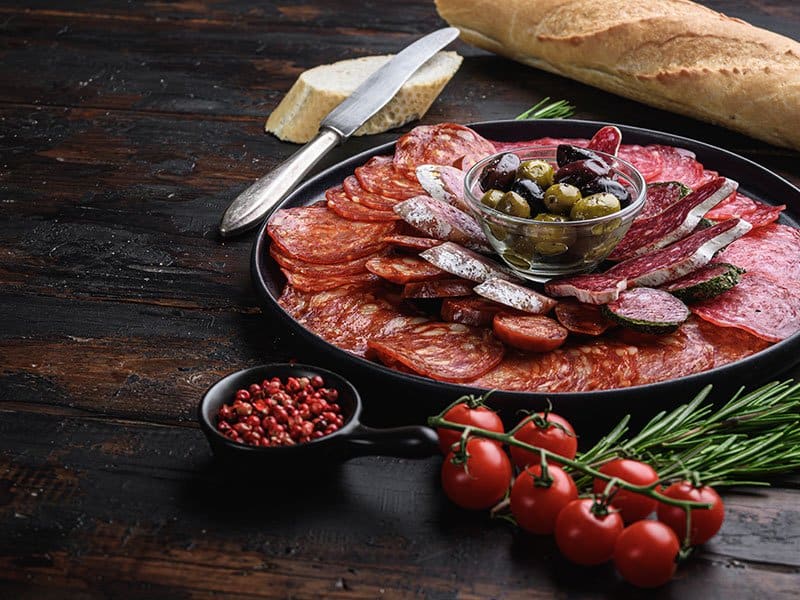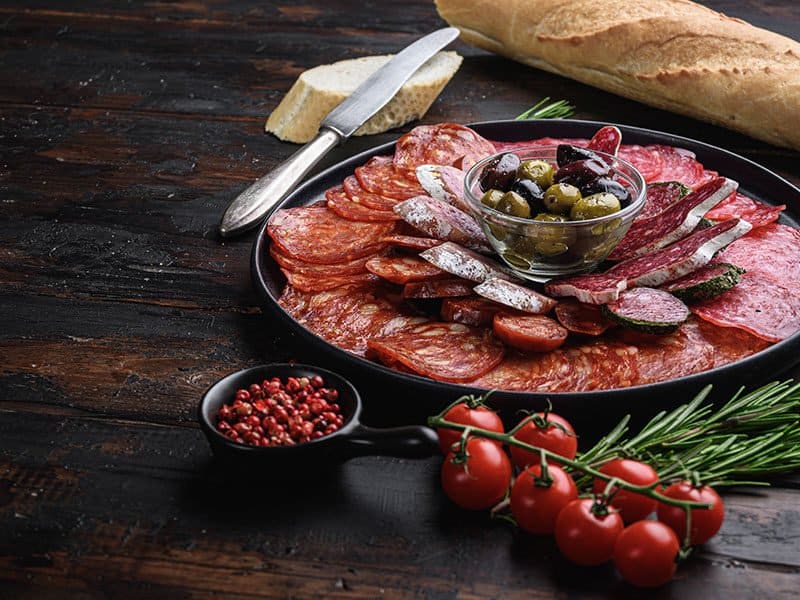 A true traditional longaniza is made with lean pork meat and fat. But different countries have changed longaniza recipes by using beef, chicken, or even tuna. Let's learn the difference in spices, ingredients, and casings of longaniza in each country.
Spain
Longaniza comes from Spain, and of course, it's very favored and integral in Spanish cuisine. Spanish longaniza is made with lean pork fat and meat, seasoned with garlic, vinegar, aniseed, nutmeg, paprika, cinnamon, which creates an unforgettable taste for everyone who has tried it.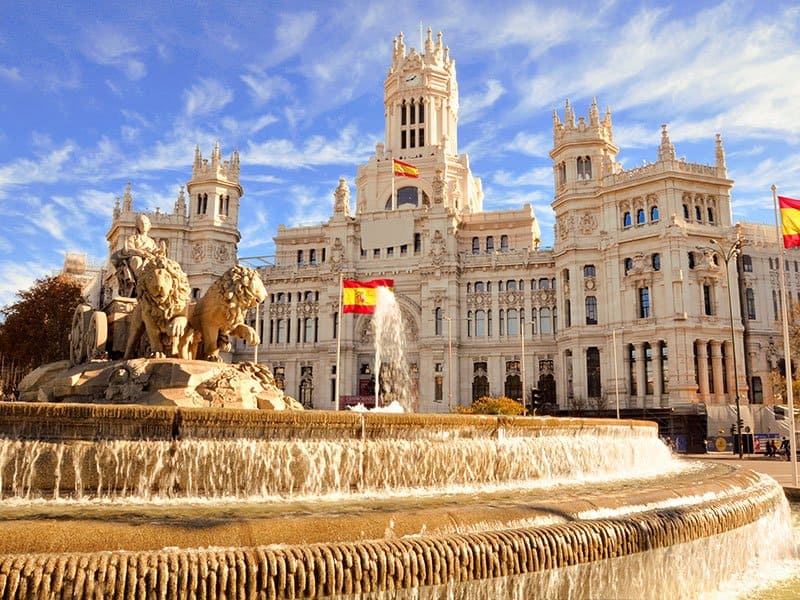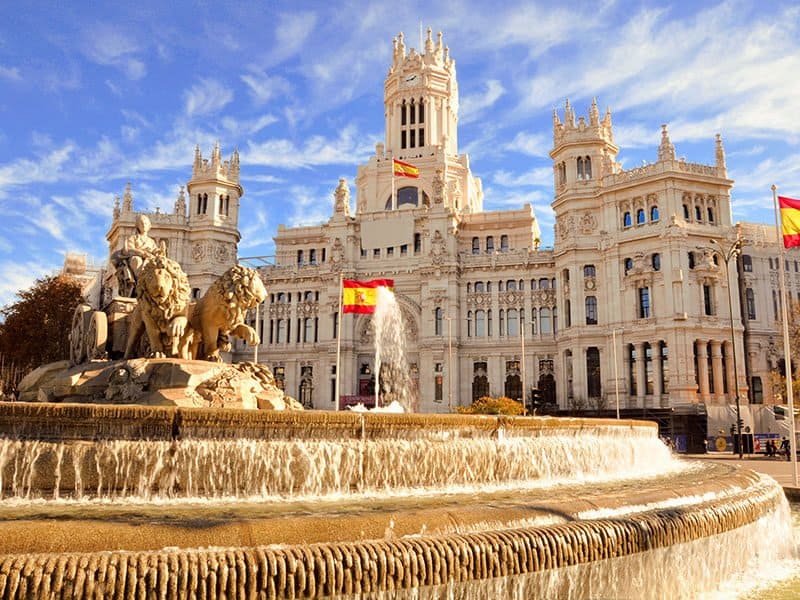 How It's Made: In Spain, longaniza is a long, thin salchichón – a Spanish summer sausage made by drying, cooking, smoking, or a combination of these three. In this sausage, you can use paprika's alternative as black pepper to differentiate it from the chorizo.
How It's Served: It is often grilled, pan-fried, or sliced and paired with bread. It can also be consumed as-is.
Flavor: Garlic, anise, cinnamon.
The Philippines
Although longaniza is food that originated from Spain, the Philippines is considered the Godfather of this sausage due to hundreds of different variants throughout the country.
In the Philippines, they use the term "longganisa" for longaniza. This term has been the generic word for most local sausages in the Philippines since the Spanish occupation of the Philippines. Longganisa is so popular and integral to Filipino that they hold yearly longganisa festivals to celebrate and promote it.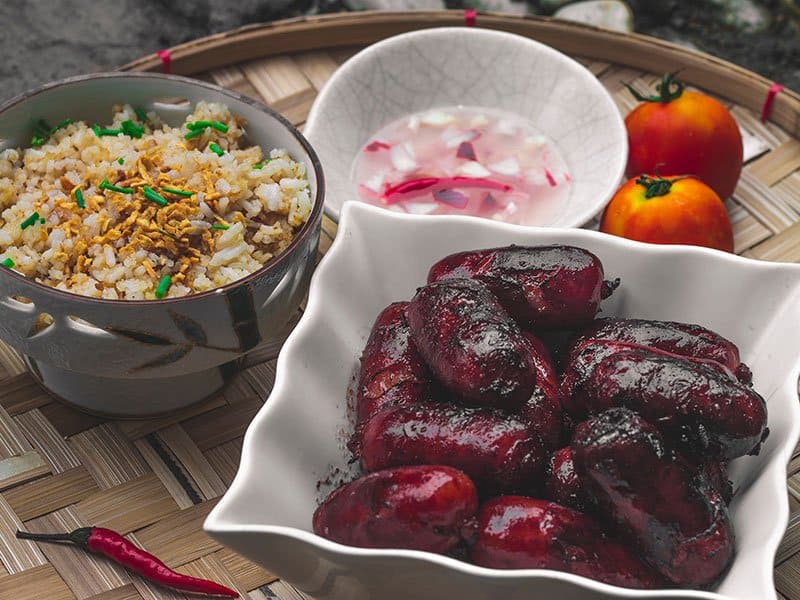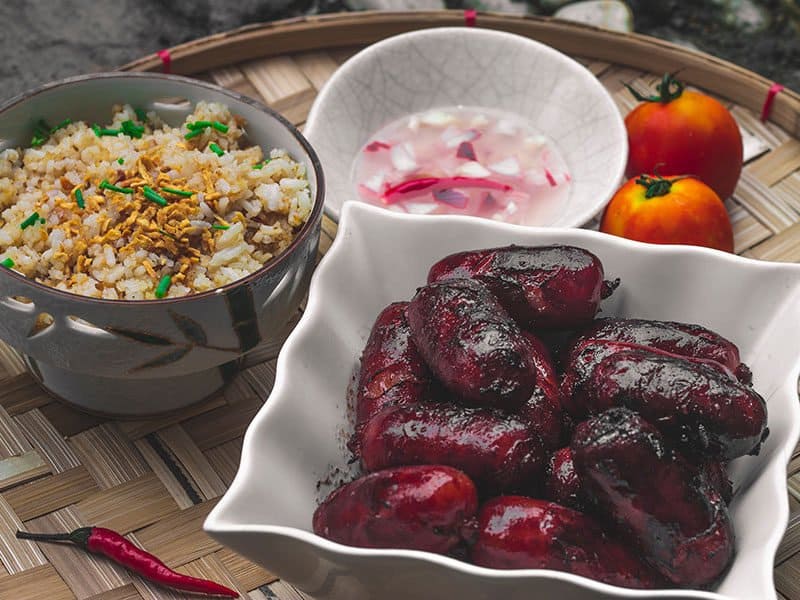 In the Philippines, Pampanga longganisa is the most widely known longganisa variant in this cuisine, for it is commercially mass-produced. Besides, there are many types of longganisa typical for different regions like Alaminos longganisa, Chorizo de Cebu, and Vigan longganisa, or dry longganisa like Chorizo de Macao and Chorizo de Bilbao.
How It's Made: Most longganisa is made with pork. It can also be made with beef, chicken, or even tuna, along with black pepper, muscovado or brown sugar, salt (usually coarse sea salt), garlic, vinegar, and potassium nitrate. Some may have anise liqueur, chili, paprika, and other spices. They're commonly dyed yellow, orange, or red with achiote seeds.
How It's Served: In the Philippines, longganisa is an "altanghap" food. It means ALmusal, TANGhalihan, and HAPunan meal (breakfast, lunch, dinner meals in one) – an all-day food.
Because they are rich and savory, longganisa is enjoyed with a condiment or a side dish, dipped in vinegar or eaten with pickled vegetables to cut into the richness. The best way to enjoy it is to pair the longganisa with a fried egg (itlog) and garlic fried rice (sinangag).
Flavor: classified as either garlicky, sweet, or sour.
Mexico
Longaniza was brought from Spain to Mexico sometime in the sixteenth century. It was initially made from pork meat then cased in natural tripe, but today, Longaniza has been developed in the traditional Mexican style, also known as Tropical Mexican Longaniza.
It is seasoned with salt, vinegar, paprika, and dry red pepper (instead of pepper in Spain) as is its tradition in Mexico.
For the best flavor and texture, you also need to know the right ways to cook Mexican longaniza. Use this longaniza as an ingredient in your tacos, tortas, and sopes, or your favorite Mexican dish.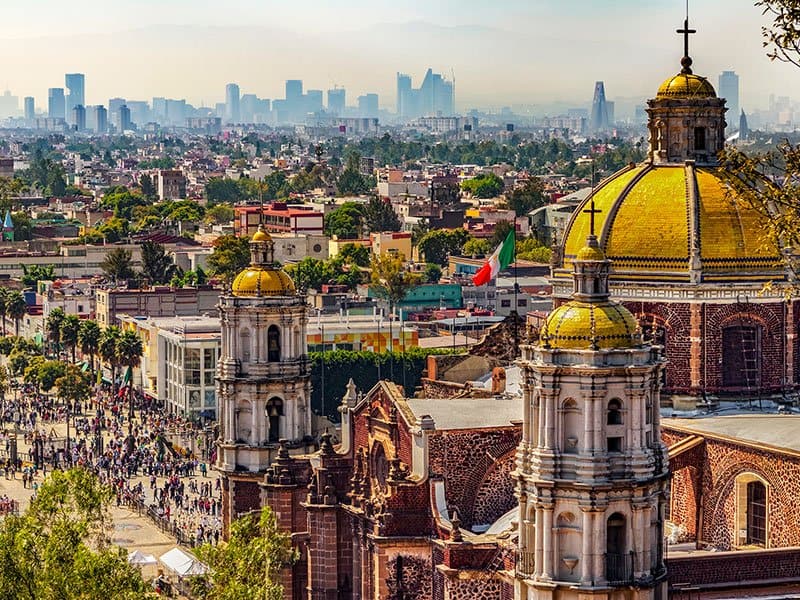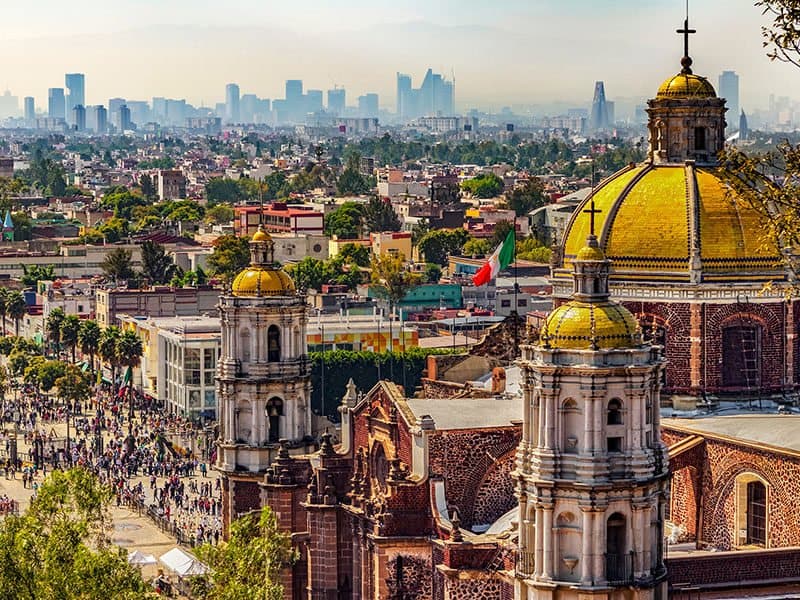 How It's Made: Stuff pork shoulder seasoned with lots of garlic, salt, vinegar, paprika, dry red pepper, sour juice from an orange and achiote paste into casings. Then cook, dry, or smoke it.
How It's Served: Longaniza is used as an ingredient in tortas, sopes, and tacos, or any of your favorite Mexican dishes. It also can be mixed with eggs, chilis, and tomatoes, then cooked and wrapped in tortillas.
Flavor: Spicy only.
Chile
Longaniza is an iconic dish in Chile. On September 18 each year, longaniza is prepared in significant quantities during the Fiesta Patrias of Chile, a celebration lasting two days commemorating the beginning of the Chilean Independence process.
Interestingly, the football team of Chillán – the capital city of the Ñuble Region of Chile, is nicknamed The Clockwork Longaniza.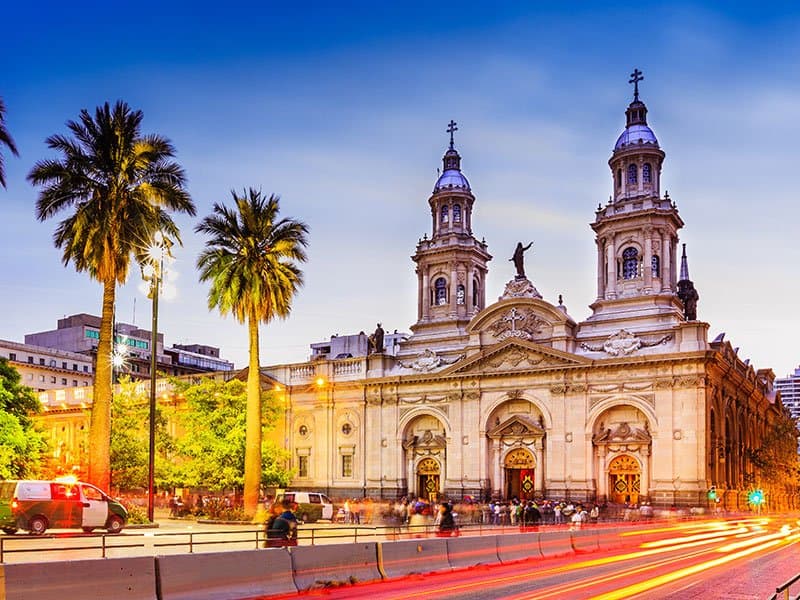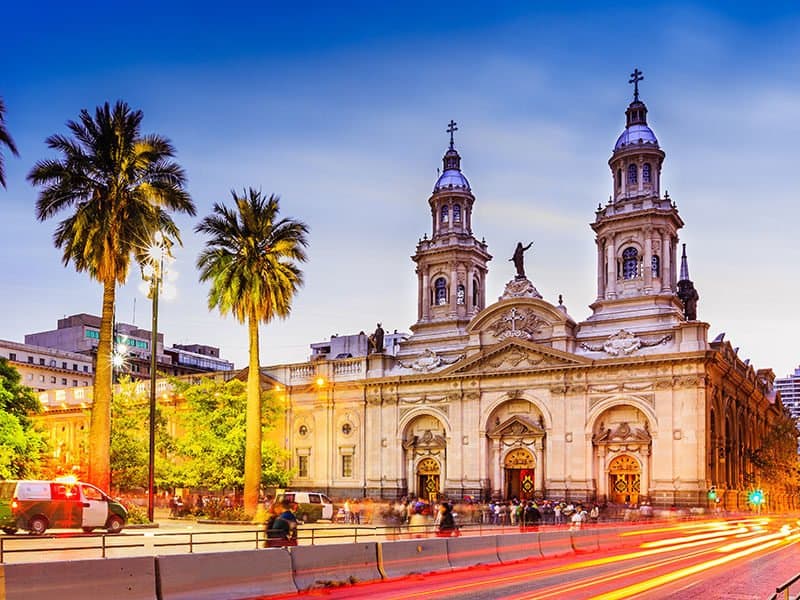 How It's Made: Chilean longaniza is typically made with cumin, paprika, jalapenos, and chicha (a traditional Latin American beer), then grilled on a barbeque.
How It's Served: In Chile, longaniza can be sandwiched in crusty bread as a choripán (type of Chilean sandwich) with chimichurri.
Flavor: Spicy only.
Puerto Rico
Puerto Ricans make longaniza with pork like the original, or maybe turkey or chicken as well. They also use a precious spice of the Caribbean – annatto seeds in making longaniza, which makes it has the red-orange color. Longaniza in Puerto Rico is usually served with rice.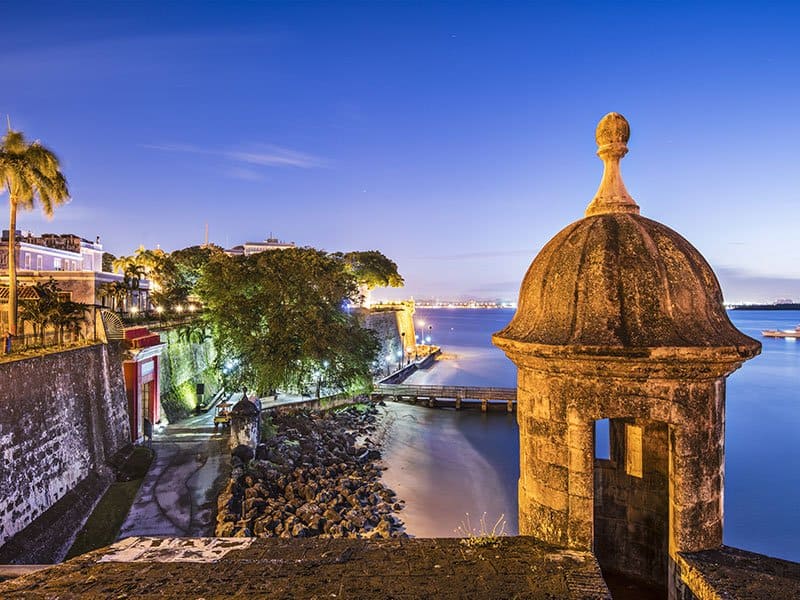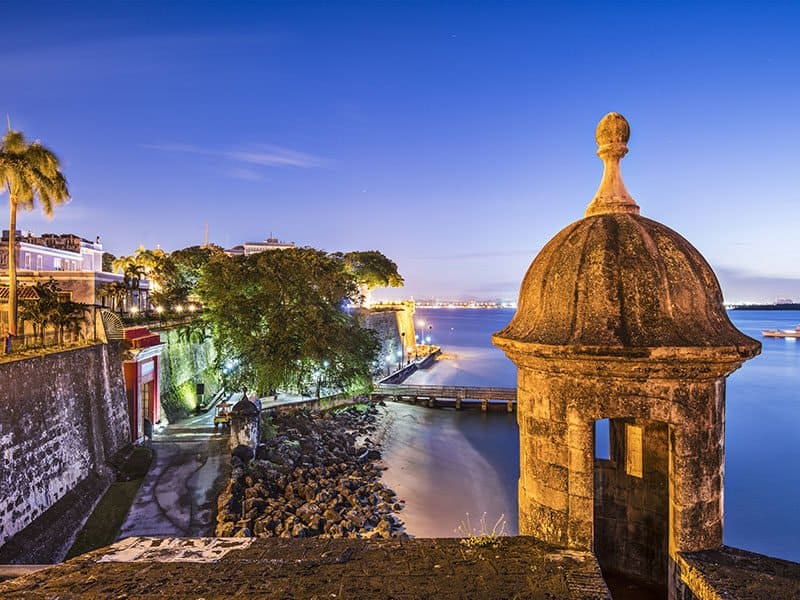 How It's Made: Fresh ground pork, chicken, or turkey is mixed with garlic and annatto, which adds a sweet, mild spiciness and a brick red color to make these tasty sausages.
How It's Served: Longaniza is cooked over charcoal or with rice and serve with beans for a classic Puerto Rican meal.
Flavor: Nutmeg, oregano, sweet, garlic, smoky.
Argentina & Uruguay
Longaniza in Argentina and Uruguayan cuisine is known as a very long dried, cured pork sausage made with ground anise seeds, which gives it the particular flavor of the region. The very mild anise flavor has a specific aroma, which balances the rich flavor of the pork.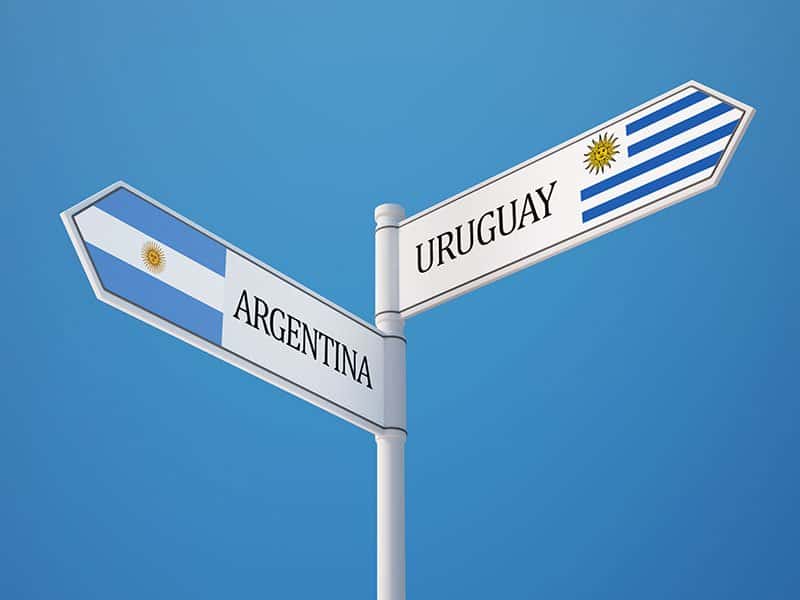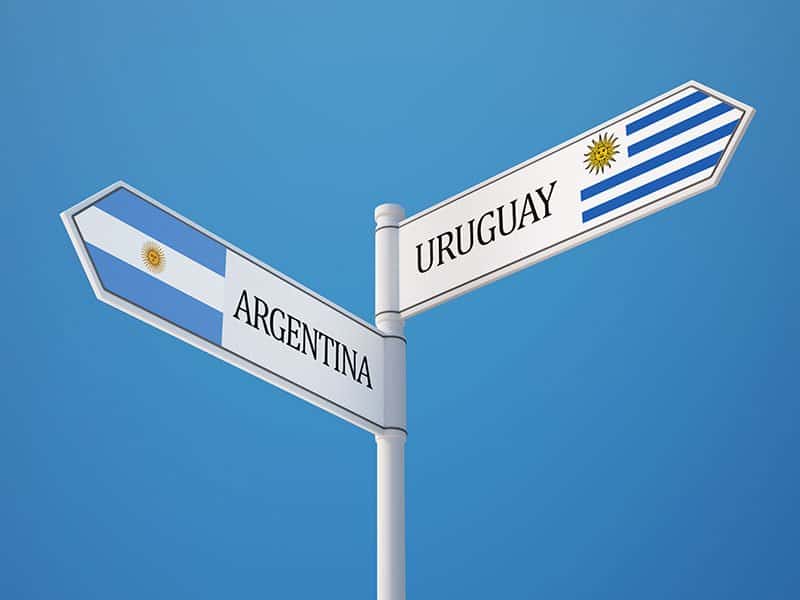 How It's Made: Longaniza here is made with pork and ground anise seeds, then cured and dried for a very long time.
How It's Served: In the food culture of Argentina and Uruguay, longaniza is very rarely cooked. They are used mainly in sandwiches or as an appetizer. They add great flavor to rice or pasta too.
Flavor: Salty solid, mildly sweet stuffing.
Dominican Republic
Longiza is known as a portion of fantastic street food in the Dominican Republic. Longaniza has been present many iconic dishes in Dominican cuisine since colonial times. This sausage is prepared with oregano, garlic, salt, and the juice of bitter oranges (or lime). And the casings of longaniza here are made from pork intestines like the original.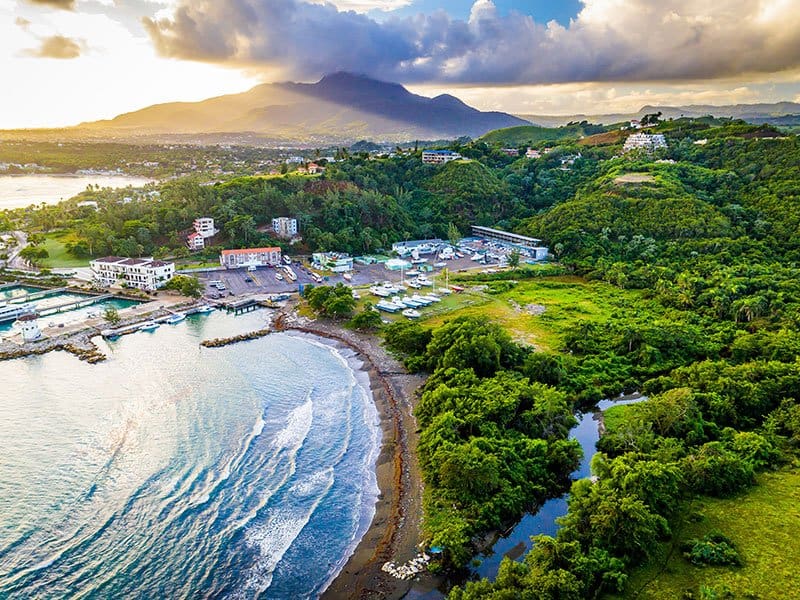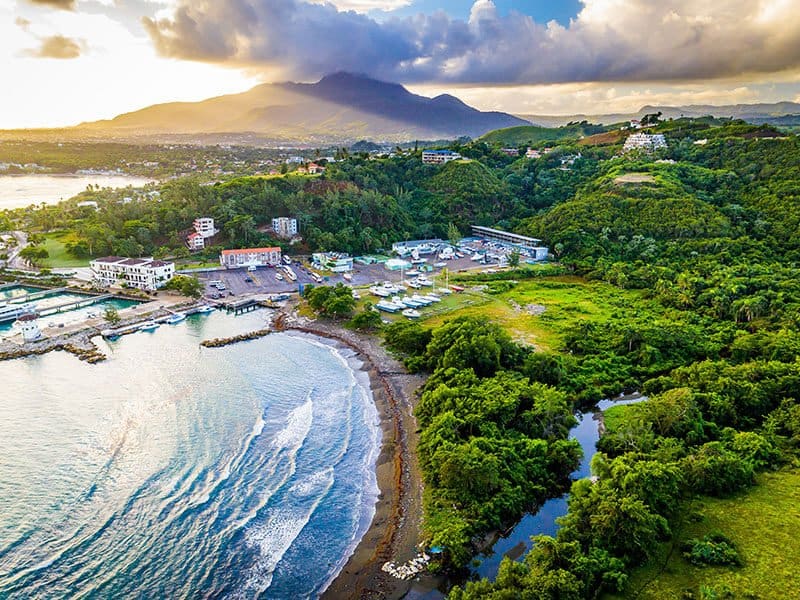 How It's Made: Stuffing is made with pork and seasoned with oregano, salt and garlic, then encased in pork intestines. Sun-cured for a few days or boiled and then fried.
How It's Served: Longaniza is topped with freshly squeezed lime, can be enjoyed with rice, fries, batata, tostones, or any other side dish.
Flavor: Longaniza in the Dominican Republic tastes lightly salty. I recommend trying the one that has at least a 70% lean fat content.
Longaniza Vs. Chorizo: What's The Difference?
It's widespread for people not to be aware of the difference between chorizo and longaniza, especially if they're not familiar with the two sausages. The main differences between the two are spices used, thickness, length, and thickness.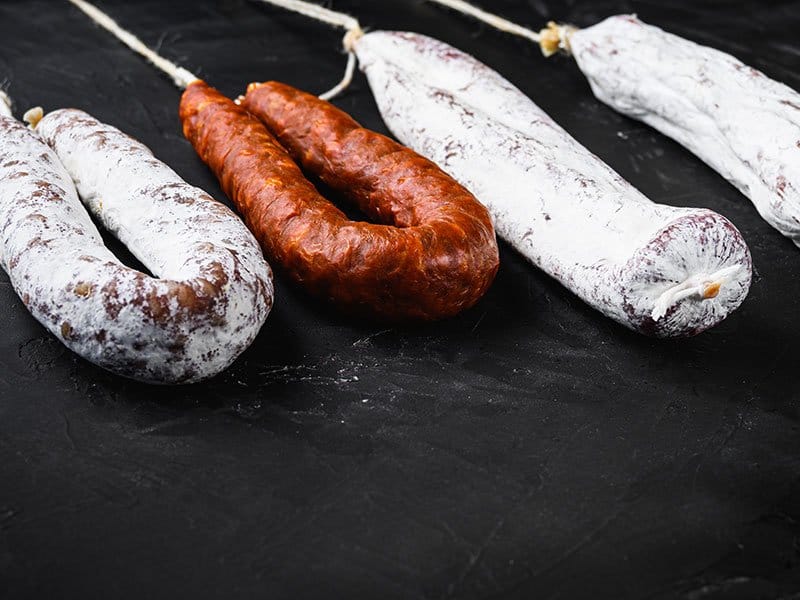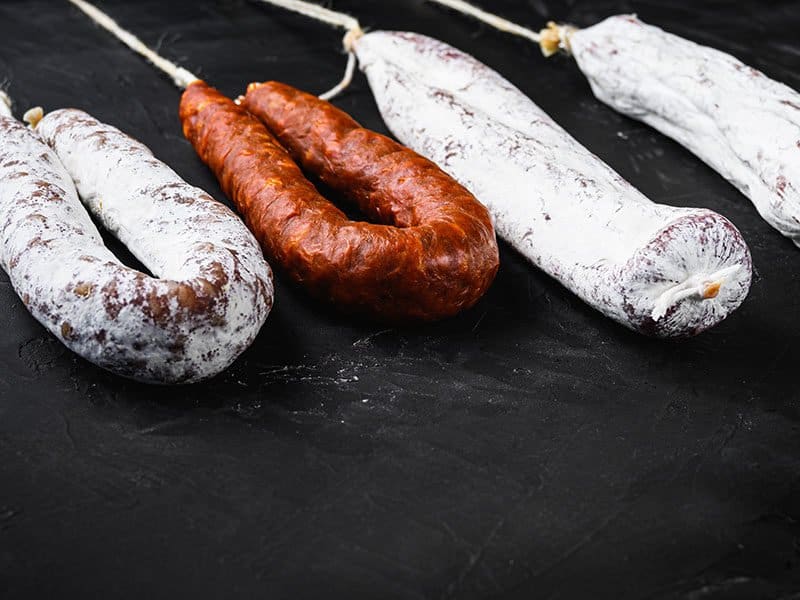 Longaniza is typically thinner. It will be slightly drier compared to fatty, juicy chorizo. Longaniza generally is a long & little lean sausage. It usually uses a complete small intestine's length, not cut or tied in segments like chorizo. The entire coil of longaniza is traditionally cooked on a grill.
Chorizo is always made with pork, whereas longaniza can be made with different types of meat. Chorizo is usually flavored primarily with paprika and chili powder, whereas longaniza's flavors come from beef, salt, garlic, and lots of back pepper.
Where To Buy Longaniza?
Depending on where you live, it's possible to order longaniza online and have it shipped to you. You can also find it in specialty Asian or Latin stores. They usually carry some pre-made, frozen, uncooked longaniza. You can buy some different variants from a few companies and find which ones you like best.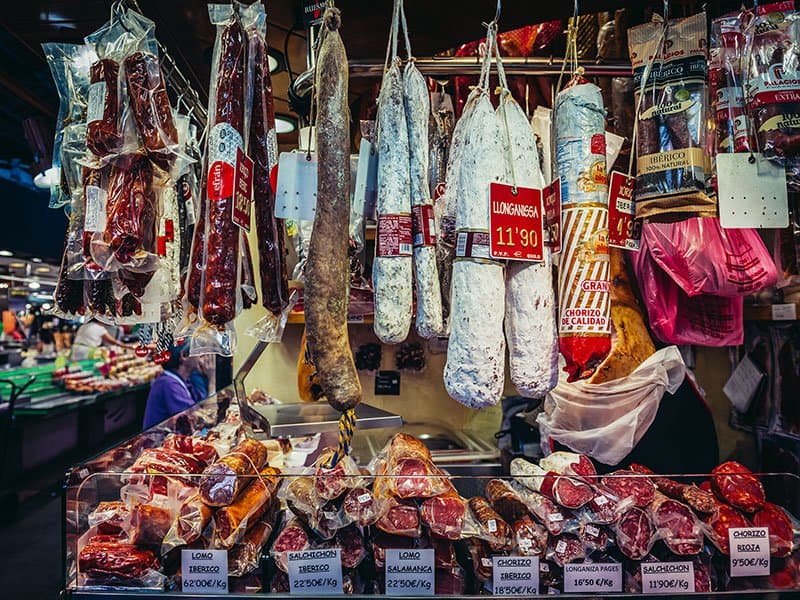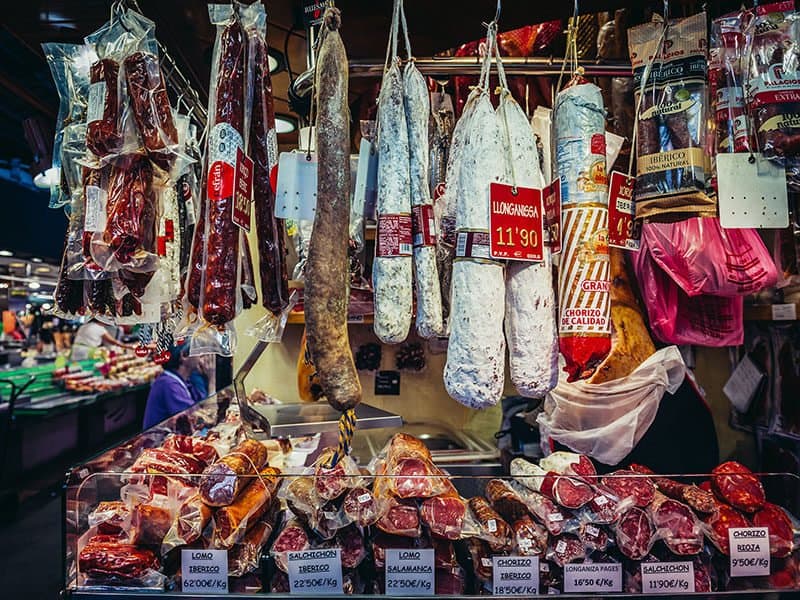 How To Cook Longaniza?
Before cooking, if your longaniza is frozen, thaw overnight in the refrigerator to avoid any unwanted bacterial growth.
The easiest way to cook longaniza at home is to fry it. It's always best to boil your longaniza before frying or grilling, so they still keep their shape and don't fall apart as easily when cut. Boil your longaniza in a pot for 20 minutes or until water is almost completely evaporated.
After boiling longaniza, you can carefully cut up it into smaller pieces. Fry them for up to 10 minutes in their oil. You can also place them on a hot grill until cooked. It's cooked best when the outside is crispy and slightly dark, while the inside retains most of the moisture and not too dry.
How To Make Longaniza At Home?
Suppose you want to make longaniza to your taste, it completely possible. This recipe I'm going to show you is traditional with ingredients of a true longaniza. And it will be a skinless version, which is easy to follow, and you won't need many utensils and equipment like a crockpot, instant pot, or even pressure cooker.
What Should You Prepare?
Here's the list of ingredients and measurements to make sweet skinless longaniza. We can make about 25 pieces of longaniza in this recipe. I also bring you some tips on how to choose the best ingredients, hope it helps!
The first thing to prepare is ground pork – the main ingredient of making longaniza. To make the best longaniza, you should use the best quality and fatty pork part.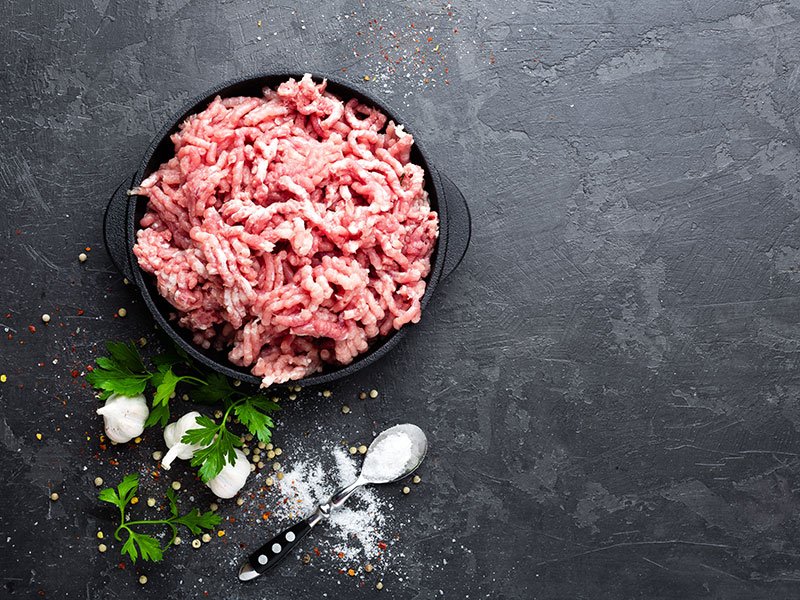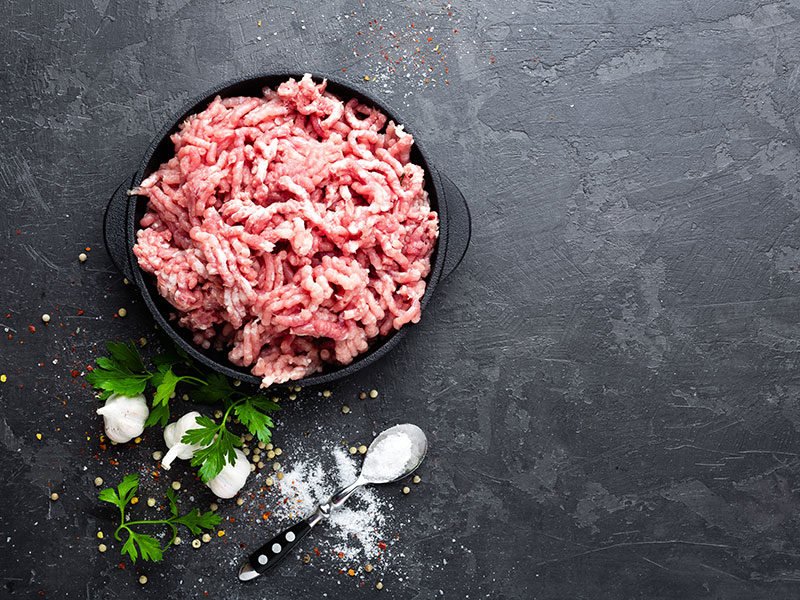 Three Tablespoons of Cooking Oil
Cooking Oil – is essential in the cooking process, such as preheating the pan and frying the longaniza. It can be the excellent avocado oil, canola oil, or vegetable oil. So just choose your favorite one.
It is crucial that when reheating the pan, don't use excessive cooking oil, and as you put your longaniza on the pan, flip it now and then so it is well cooked (outer and inner).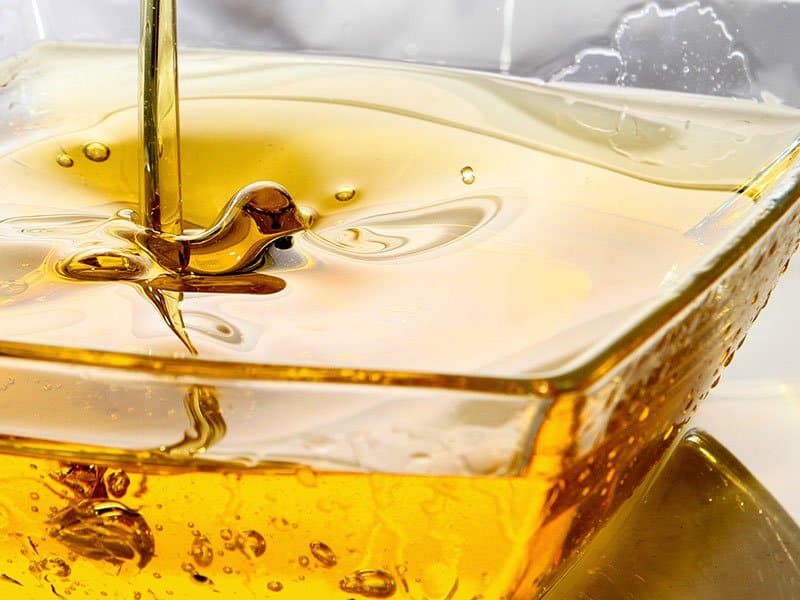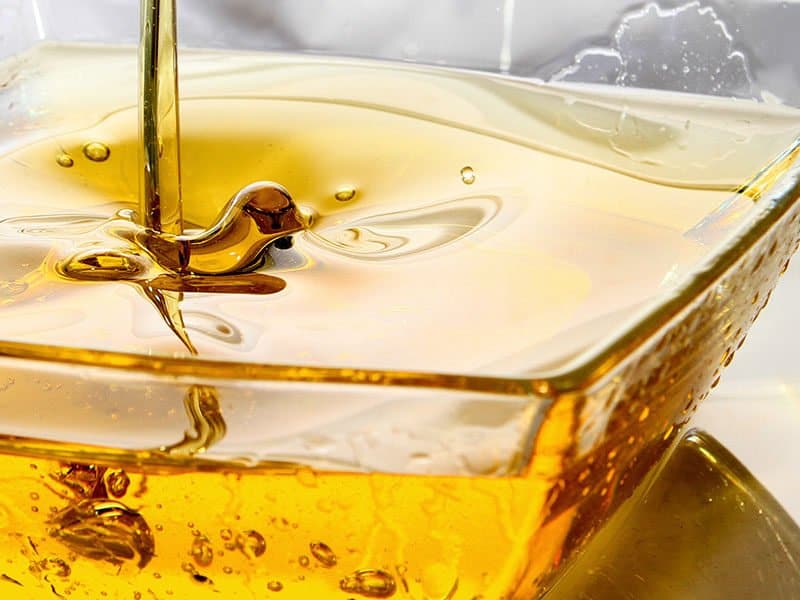 1 1/4 Tablespoons of Salt
Salt is used for seasoning to enhance the taste of the food; it is also the same way in making your skinless longaniza. It makes bland foods such as carbohydrates and fat content food like this dish. It is essential as it also preserves our longaniza and brings out the natural flavors of the other ingredients.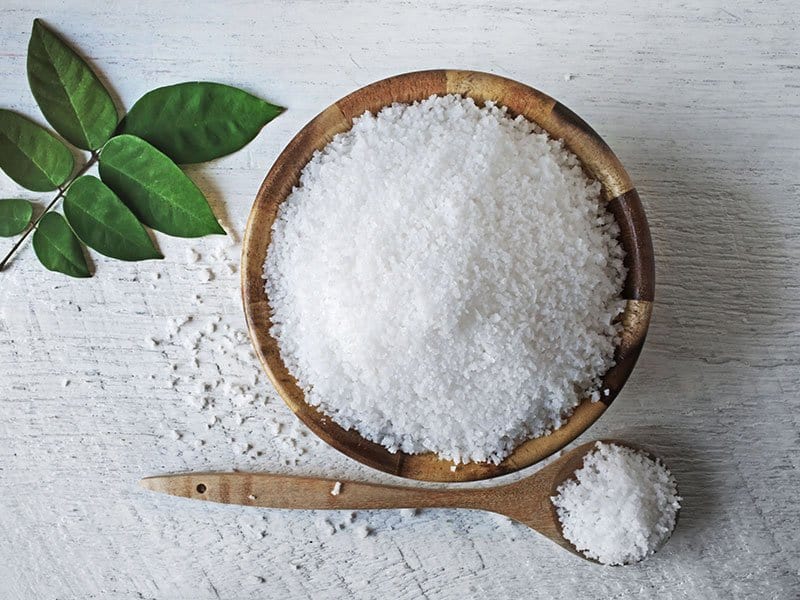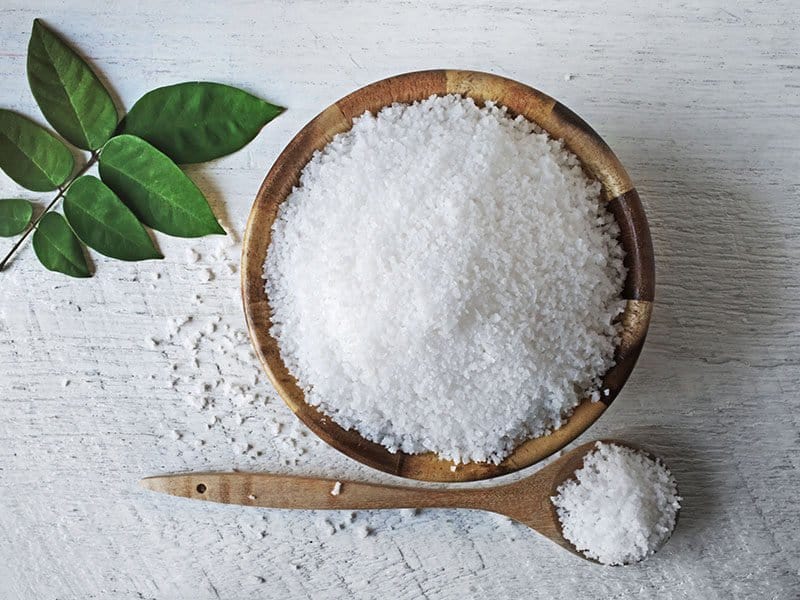 One Tablespoon of Smoked Paprika
Paprika is the essential ingredient that makes longaniza different from other sausages. Not only does it season and color your longaniza beautifully, but also it is loaded in nutrition, suitable for promoting healthy vision, reduces inflammation, blood sugar control, and has anti-cancer effects. Use smoked paprika for the best result, but this is optional.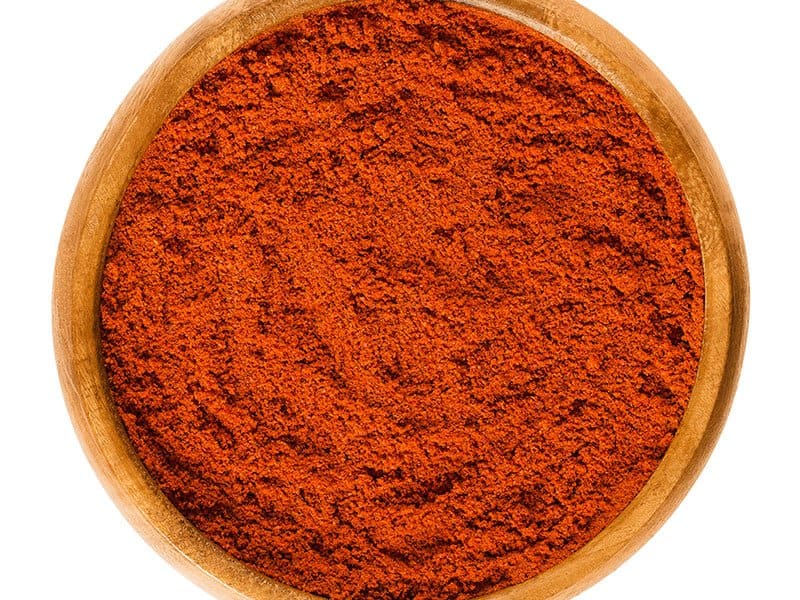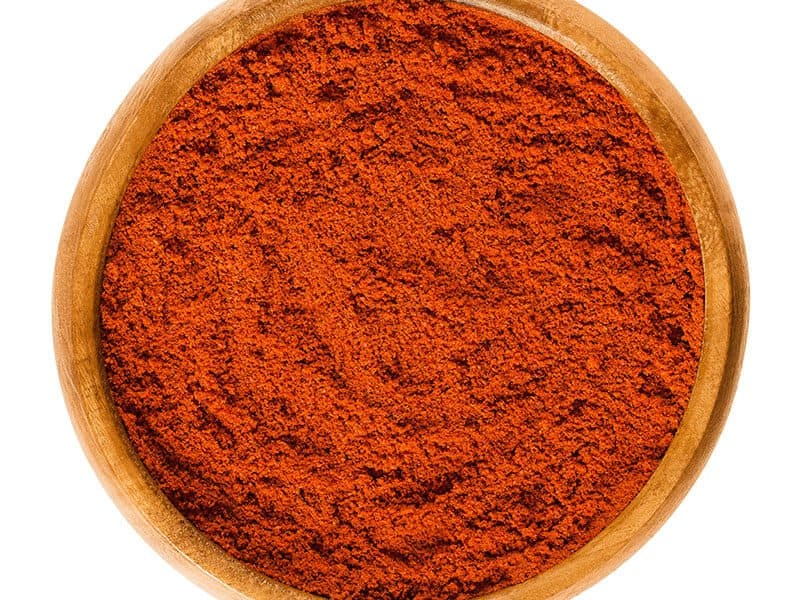 One Teaspoon of Ground Black Pepper
Ground Black Pepper – this seasoning is also essential in making your longaniza extend its flavors. Like paprika, it contributes to enough spice that the dish requires. It also carries proper nutrition as it has positive effects on stomach functions, especially for those who have poor digestion. Good to know it is present here.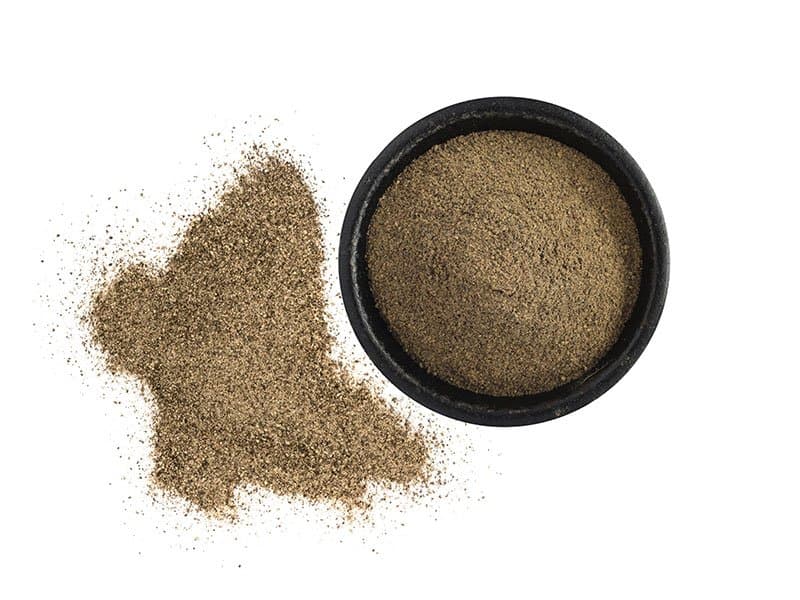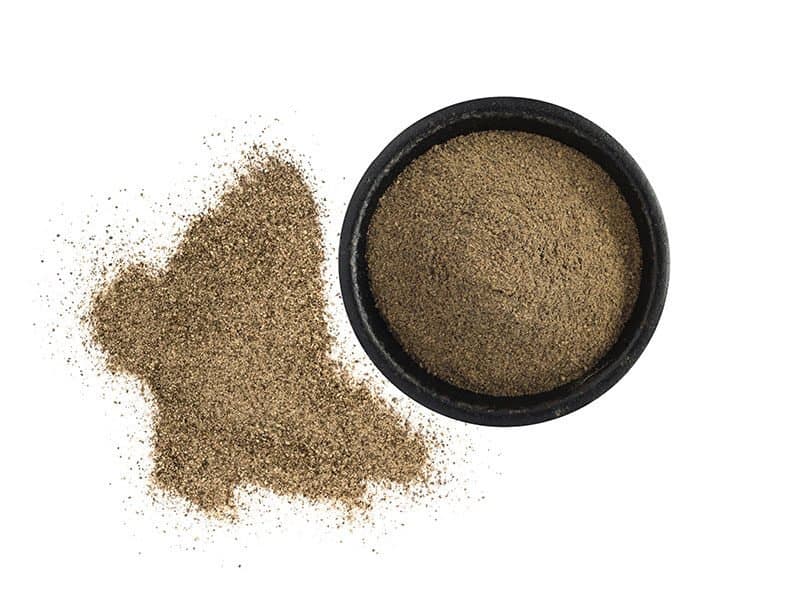 Nine Tablespoons of Dark Brown Sugar
Brown sugar is used in making skinless longaniza as it gives a more natural sweetness to the dish, unlike the white one. It provides sweetness to extend freshness in your recipe. Filipino prefer more of it as their taste preferences. Sugar also is responsible for the browning reaction of a particular dish. That's why the moment you add it into the mixture, your longaniza turns brown.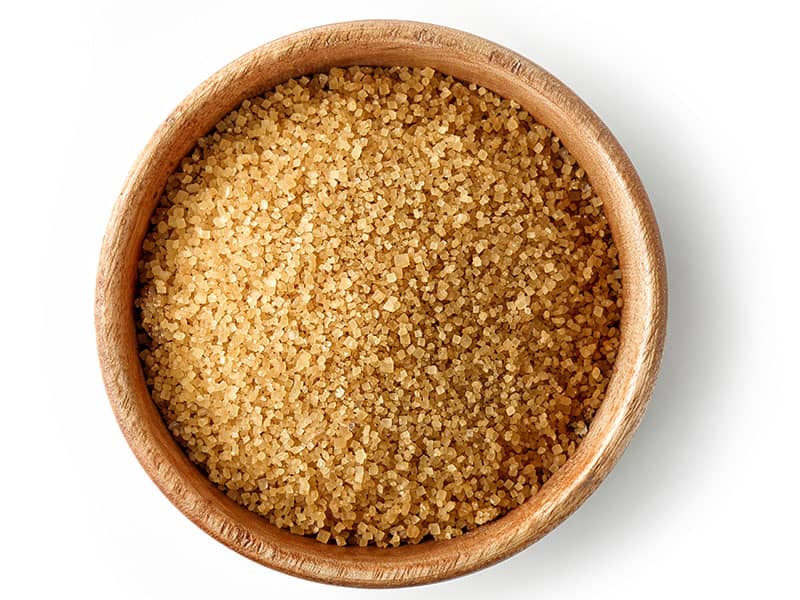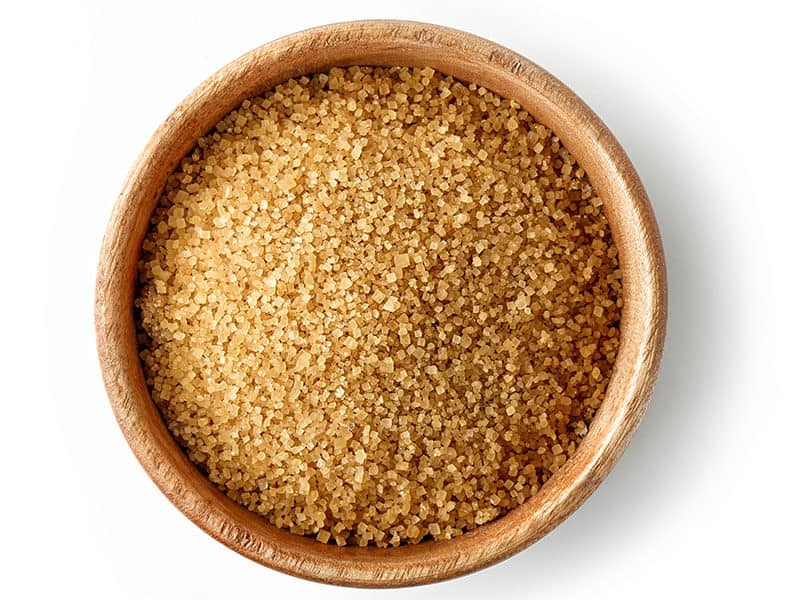 Garlic – this is a versatile herb that is almost present in every culinary dish or meal. It is a good pair with other seasonings in your skinless longaniza. This dish is not complete if you disregard it as it gives intense flavors to your longaniza. You can add garlic flavor if you don't have gloves, but nothing compares to the taste of natural ones.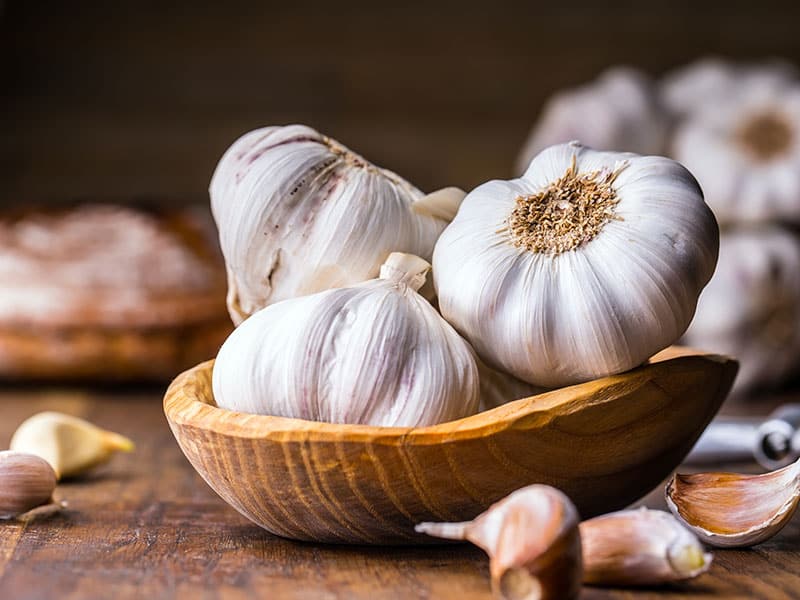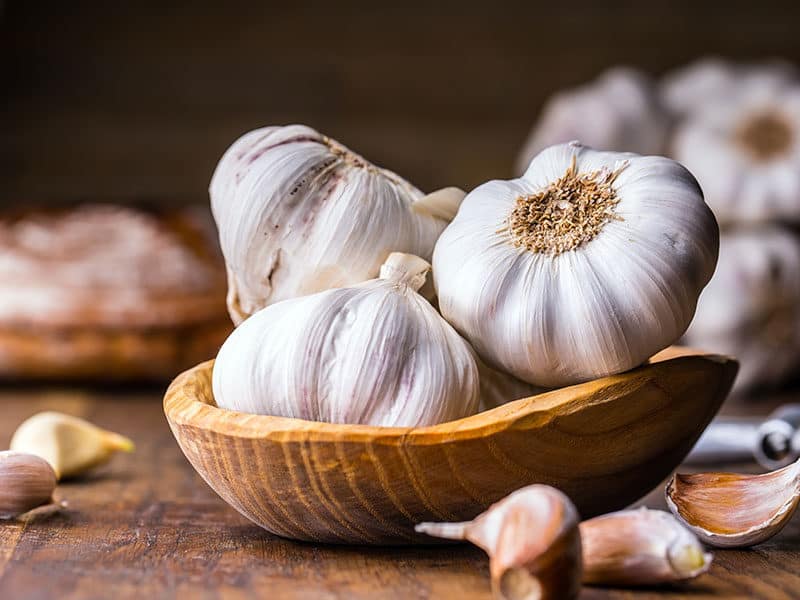 Water – of course, your dish will not be complete without this solvent. It is used to hydrate, give moisture and juiciness to your meal. Just remember that pour only suggests an amount because the excessive water gives a wet texture to your mixture and eventually spoils it.
These are only optional if you want your skinless longaniza to be more intact and firm, then add it. If it is not available, kindly use cornstarch as a substitute.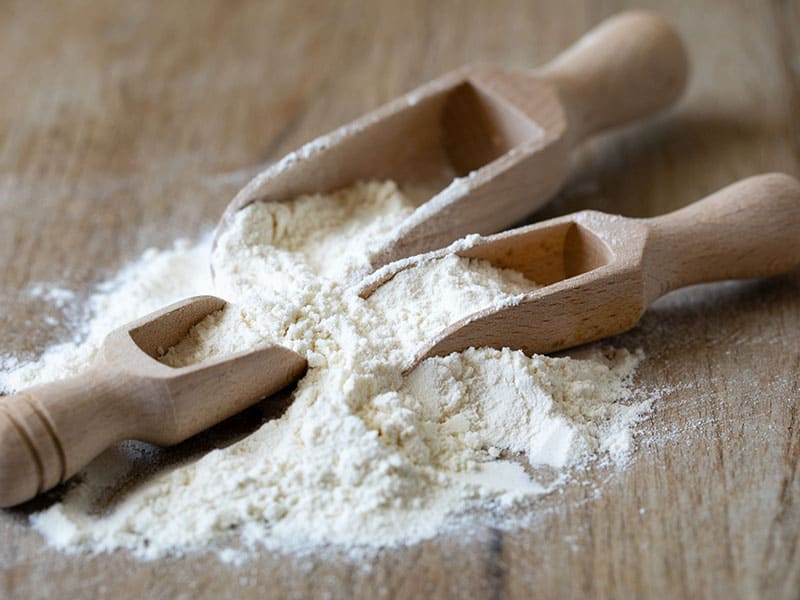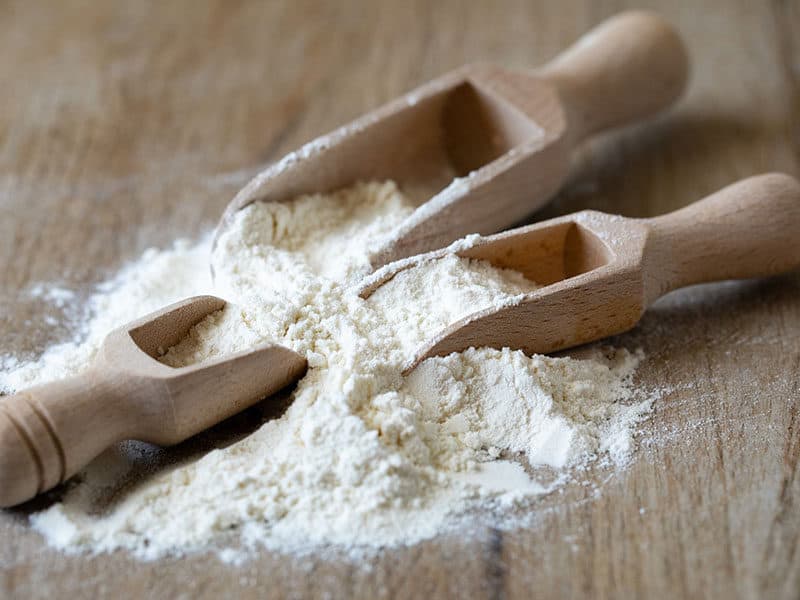 Step-by-Step Longaniza Making Guide
So you have prepared all the ingredients that needed for making longaniza? Now it's time to make your best longaniza!
Step 1: First thing to do is to pound the garlic using mortal and pestle. Separate the cloves, then peel. After peeling, pound the garlic and have it crushed as possible to have its strong flavor easily. We need a lot of patient in this process to extract the garlic. Once pounded, chop further into much smaller pieces.
Step 2: Let's mix all the ingredients all together. Place ground pork in a bowl, put the ground black pepper and then salt, paprika, brown sugar, garlic we prepared earlier, cooking oil, and all-purpose flour (optional). Mix this by hand with gloves, or you may mix it with a spoon or stand mixer. Mix it well until the texture is quite thick.
Step 3: Cover the mixture and put it in the refrigerator. Use a good-function kitchen timer and set for 2 hours.
Step 4: When the time is up, it's ready to mold. Use scoop for uniformity. Place wax paper on a flat surface, then put a scoop of your longaniza mixture. Fold the wax paper until the longaniza is covered. Here's a secret tool, get a piece of card (it can be a credit card, membership card, or ID card). Push the mixture inwards while holding the edge. Your longaniza will become cylindrical.
Step 5: Get a plate with wax paper, then transfer molded longaniza. Because we use wax paper, this won't stick, so that we could remove it quickly. Then put your longaniza in the refrigerator overnight.
Step 6: Now that the longaniza has been refrigerated overnight, preheat the cooking oil in a pan and let it be hot enough to cook the longaniza. Pan-fry the longaniza quickly. Do not fry for too long because it will make the longaniza cooked outside but raw inside. It is essential to flip the longaniza frequently while pan-frying. This step is quick. You have to get rid of the stickiness of the outer part of longaniza.
Step 7: Now you notice that the longaniza is light brown, pour water into the pan covering half of the longaniza. Remain low heat until it is cooked. We'll know that the longaniza is cooked when the water evaporates.
Step 8: Oil will be left once the water evaporates. Let the oil remain to fry the longaniza after simmering for a little while. Transfer your longaniza to a serving plate and ready to enjoy this delicious dish.
Note: If it goes too sweet, add more Flour or cornstarch. If your skinless longaniza mixture gets too salty, just add sugar.
Best Served With
There are numerous ideas for side foods to go with sausage, and longaniza is no exception. The diversity of all flavors that skinless longaniza have equally distributes when you match it to the following food or side dishes. Thus, these presences make you want to eat more of them.
Tomatoes
Longaniza usually comes along with sliced tomatoes as a side dish to give a balanced taste.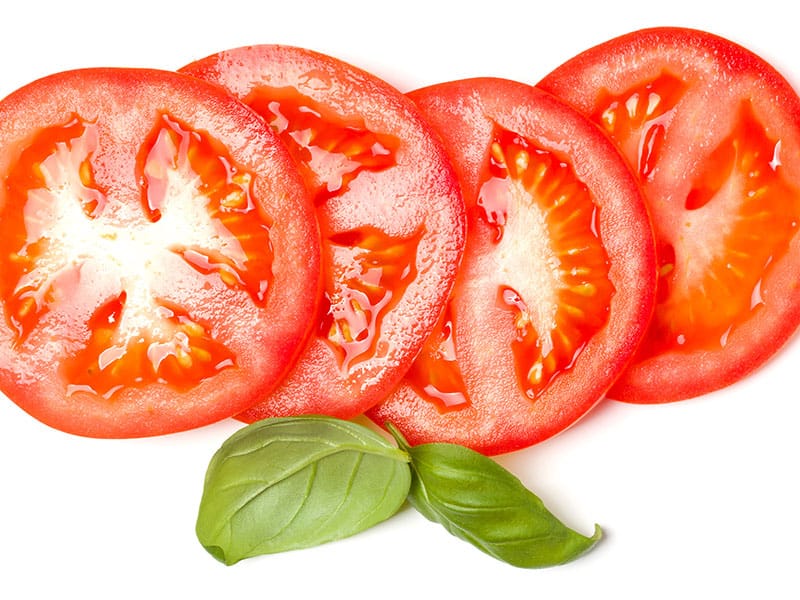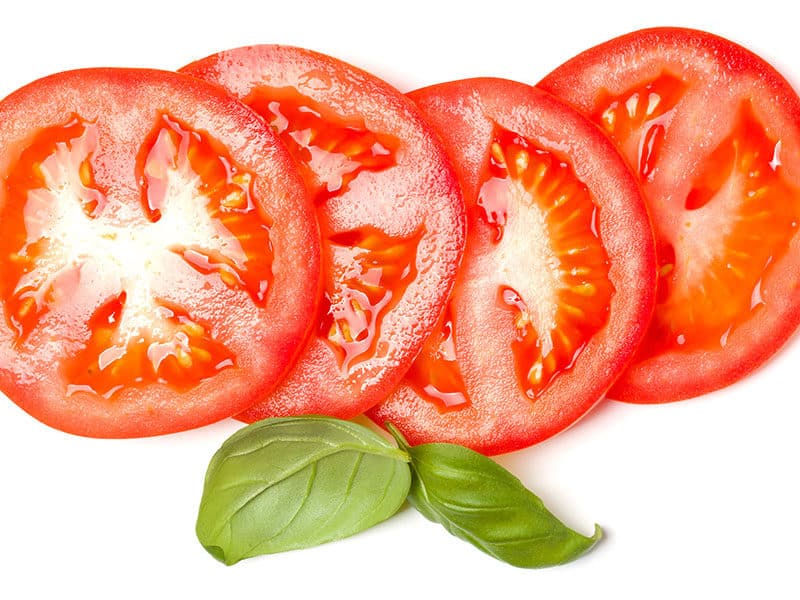 Egg
Of course, eggs will not be absent in partnering with this dish. Boiled, scrambled, sunny-side-up, no matter how you cook it, still the best to compliment the taste of this dish.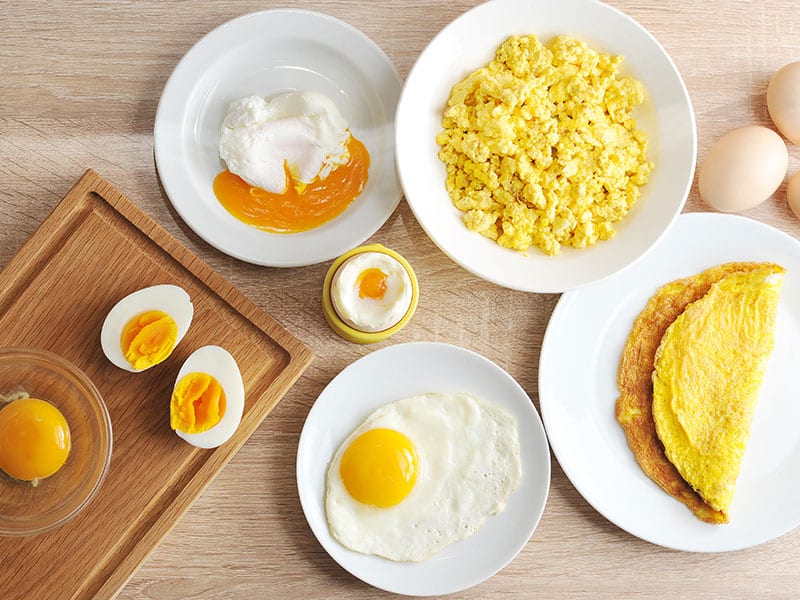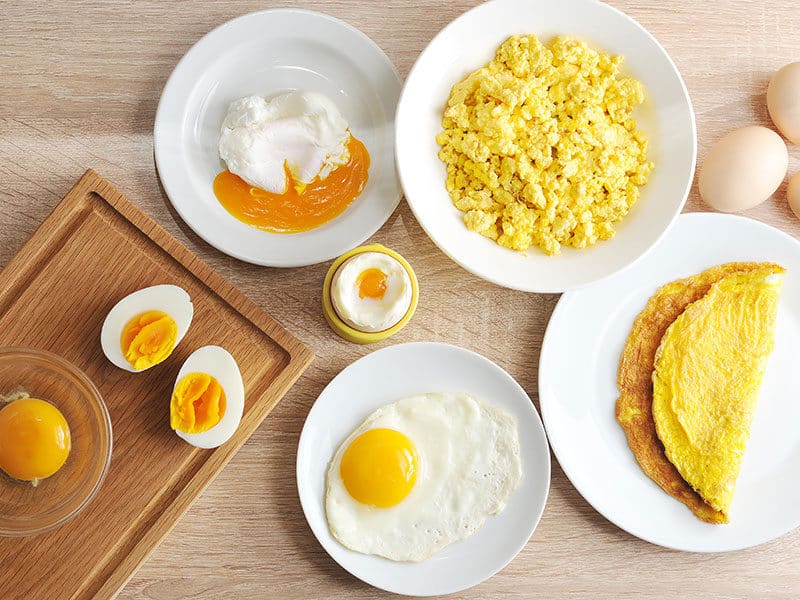 Fried Rice
This is a kind of rice that has been stir-fried in a pan. Both brown rice and white rice are great for making this dish. For Filipinos, it is their breakfast together with any fried dish like skinless longaniza. You will enjoy this dish more with a spoon-full of fried rice! Yummy!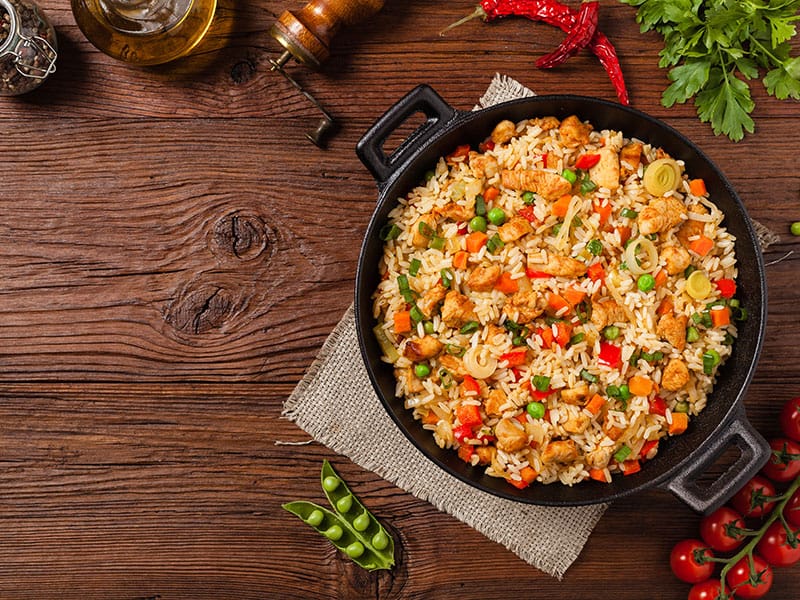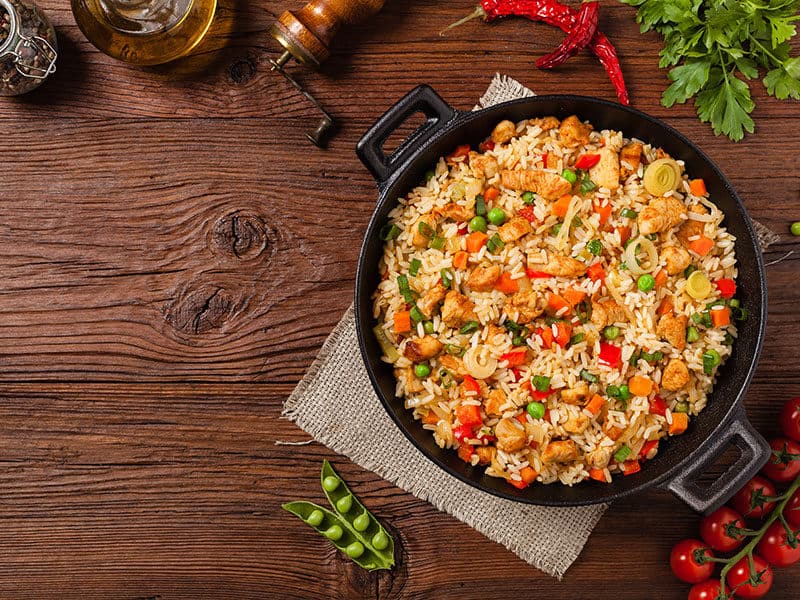 Pasta
Cooking the longaniza in the oil flavors it, making the pasta so flavorful and delicious despite its simplicity. Pasta is always known as a fast and easy recipe. That's why this longaniza recipe stays true to pasta's quick and easy tag.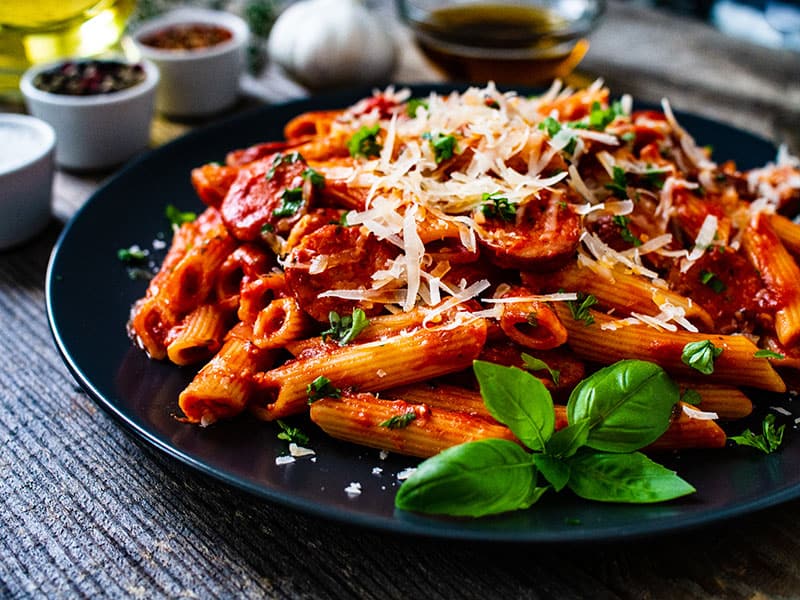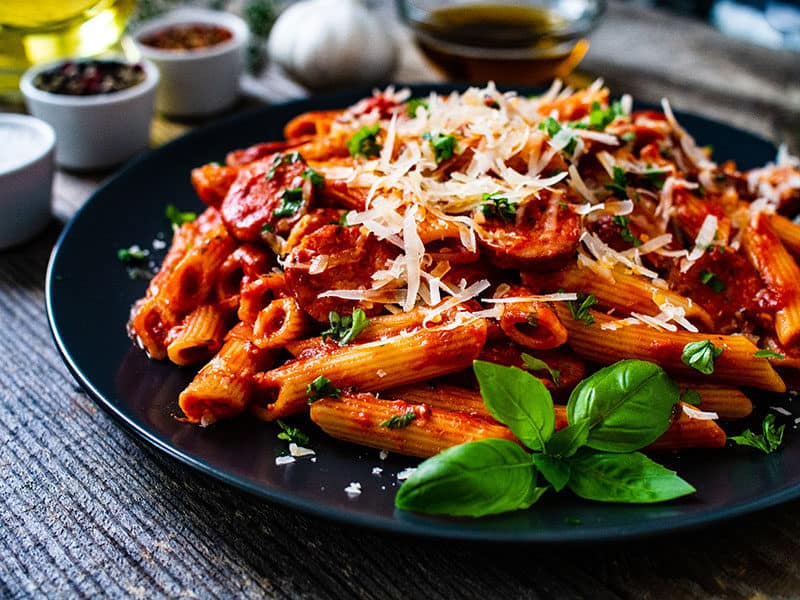 Hot Cocoa Or Hot Coffee
It's a great way to start your day with your hot coffee or hot choco. The saltiness and aroma of our dish can be swift away with a warm sip of any of these two.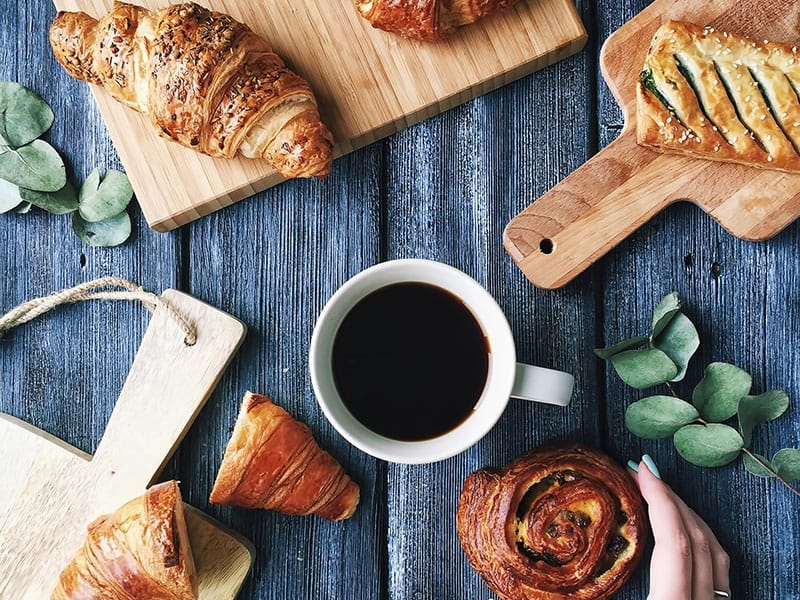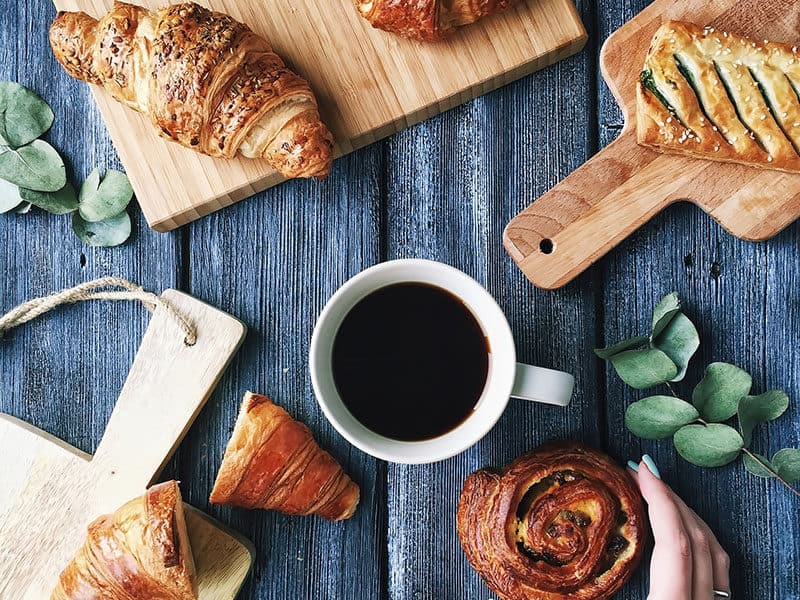 Tips
Cooking tips – Cooking it in enough water before frying lessens the chance of a burnt and undercooked longaniza.
Storing – You cannot consume all batches of skinless longaniza you made for a day, store it in a freezer. It can be stored for up to a month. Just keep it in a resealable freezer bag or an airtight plastic container or ziplock.
Corn starch is good for maintaining moisture and tenderness of your mixed ingredients while in storage and uncook.
Extra Ingredients – You can use all-purpose Flour for extenders and binders of your mixture. As a replacement to it, use corn starch.
For preparation – After you made your skinless longaniza, we suggest not to cook it already. Instead, let your skinless longaniza sit in the fridge for a minimum of 24hrs or overnight before cooking. It will give you a juicier taste.
For wrapping – We suggest that you keep your skinless longaniza a 4″ minimum length of your longaniza, since it may shrink during the cooking process.
Tips in mixing the ingredients – Always taste your marinade before adding your meat (ground pork). In that way, you can easily adjust what you need to improve in taste.
Pork Ratio – For tenderness and juiciness of ground pork, we suggest this ratio. Use 75% meat and 25% fats. The fat gives the longaniza additional flavor. But you can constantly adjust this ratio according to your taste preference.
In Conclusion
The Spanish sausage longaniza has traveled far and wide. It is now prevalent and integral in many other regions in the world. It comes in many types using different ingredients that reflect the characteristics of each area.
I hope this article helped you understand the history and importance of longaniza throughout the world and know how to make this dish yourself as well. Please share this post with anyone who needs it. I appreciate it. If you have any questions or more information, don't hesitate to leave a comment below. Thank you and have a nice day!