The best Japanese cookbook will be an indispensable element in the kitchen of any cooking lover. Japan evokes a sense of sophistication, elegance, and artistic depth. In this country, culinary culture must be a world-respected art form.
Besides nourishing the culture, Japanese cuisine contains sophistication and beauty with a particular flavor that has a strong appeal. The ethereal, light, and fresh quality of each Japanese dish will make you feel the most appetizing and comfortable.
Despite Japanese cuisine's special identity, it is not too difficult to cook authentic Japanese food yourself when you have good cookery guidebooks. Thousands of recipes from culinary masters will bring you up close to the taste and soul of Japanese cuisine.
Let's choose the right book among these excellent options I introduce today!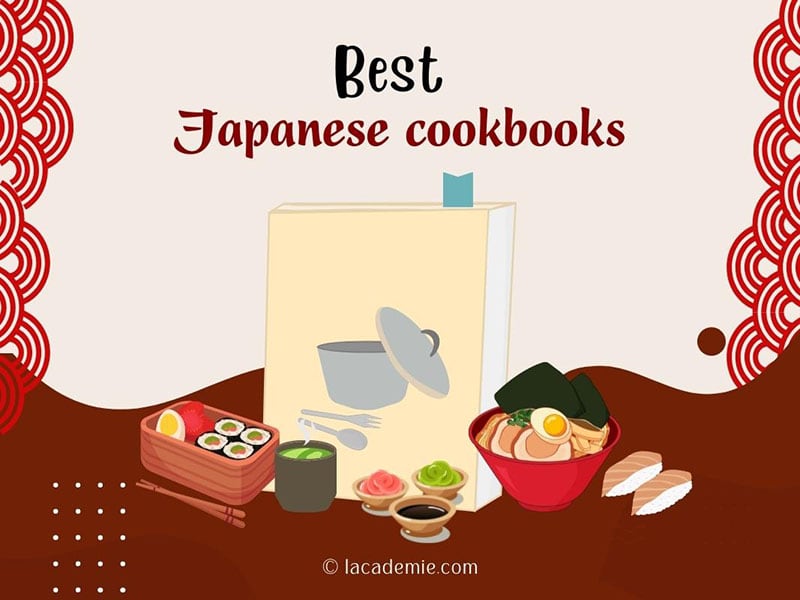 An Overview Of Japanese Cuisine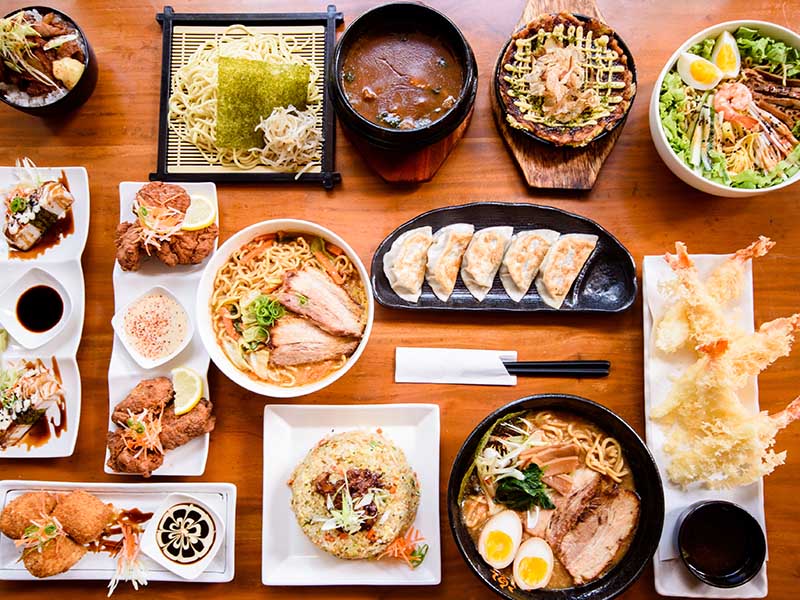 Why do Japanese dishes have such a strong attraction? Combining many surrounding cultures, Japanese cuisine still retains its inherent identity. The pages of vivid culinary history and the unmistakable cultural features will definitely delight you.
That is the foundation for Japanese culinary culture to become unique. Even more impressive is the taste of the dish and the delicate decoration. The Japanese always prepare meals with great care, wanting to bring the most delicious and comfortable feeling to diners.
Even diners can feel the spirit conveyed through the food because each culinary feature is a vivid story behind human emotions and the meaning of life. It is interesting when you immerse yourself in the taste of Japanese food and poetic stories.
Japan has many culinary regions with their own characteristics. The Japanese make their fantastic dishes with fresh seasonal ingredients at these places. This is the secret to having delectable and nutritious food that everyone wants to discover.
Remarkable Characteristics Of Japanese Culinary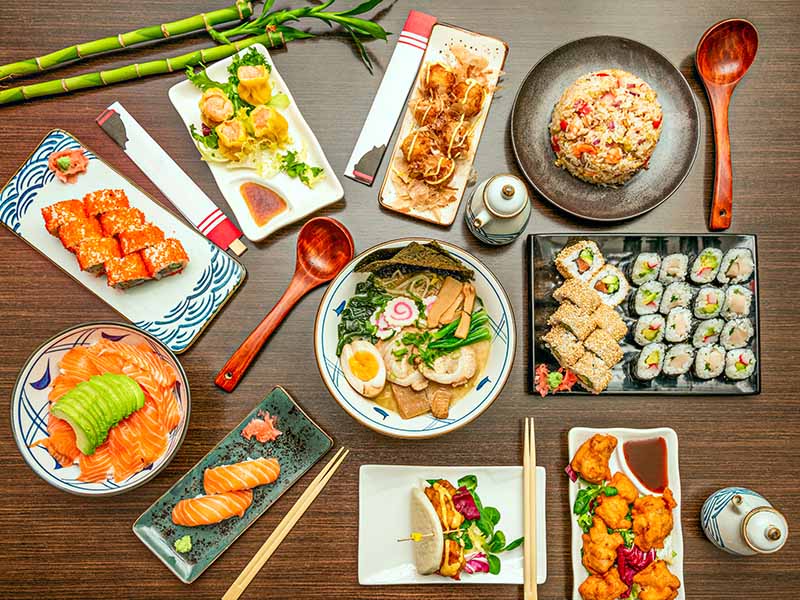 Japanese cuisine is receiving more and more attention worldwide. People consider it a healthy cuisine with an excellent nutritional balance. Here I will introduce the outstanding features of Japanese culinary culture:
Crockery and Appearance
Japanese cuisine always appreciates beauty. All the cookeries and dishes' appearances must be perfect with precise decorations. Japan has all the unique pottery, lacquerware, and porcelain that no countries in the world have.
Signature Flavors
Japanese food always impresses because of the art of cooking and serving, followed by the taste. Based on the sweet, salty, sour, and bitter – four main flavors, Japanese dishes are also unique with "umami" – a taste that requires high-class cooking techniques from the chef.
Seasonal Scenery
Besides the taste of Japanese cuisine, people also cherish the signature seasonal characteristic dishes of the year. With four distinct springs, summers, autumns, and winters, the Japanese use seasonal ingredients to make the most suitable recipes.
Native Foods
Each region in Japan has its own culinary culture. Each region in Japan has its own culinary culture. That crystallizes from the different and signature history, climate, and natural resources.
The related countries also have culinary influences on Japanese cuisine. That does not cause duplication but creates more creative and unique dishes. Each region retains its identity with its own flavors.
Chopsticks-Using Culture
One unique and fancy thing is the way of using chopsticks in Japanese meals. People use chopsticks with many materials, mainly wood, to pick up and mix food. Skillfully, chopsticks help eaters easily pick up food in an elegant and artistic way.
Traditional Food Events
Japanese hold many culinary events every year. On these special occasions, people prepare many signature dishes to introduce to diners.
Outstanding Dishes That Make Up The Name Of Japanese Cuisine
Many Japanese dishes are well-known worldwide. They even gradually became familiar and cherished in most countries around the world. Let's explore some of the signature Japanese foods with me!
Sashimi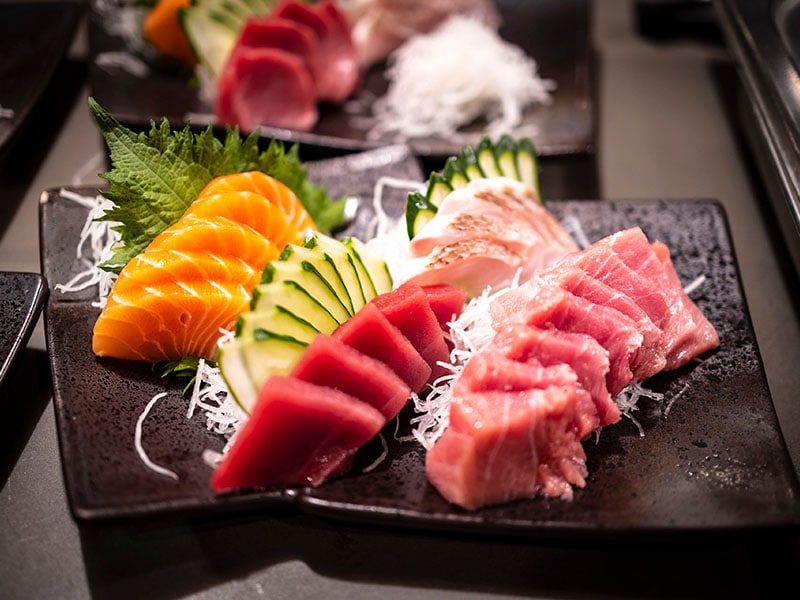 Many people consider Sashimi the legendary Japanese seafood recipe. Sashimi includes all the fresh seafood just caught in the distant Japanese sea.
Japanese usually eat Sashimi on important occasions and at parties as a standard appetizer. The fresh seafood looks so eye-catching with all the vivid color. Sashimi is even better with many kinds of dipping sauces.
Ramen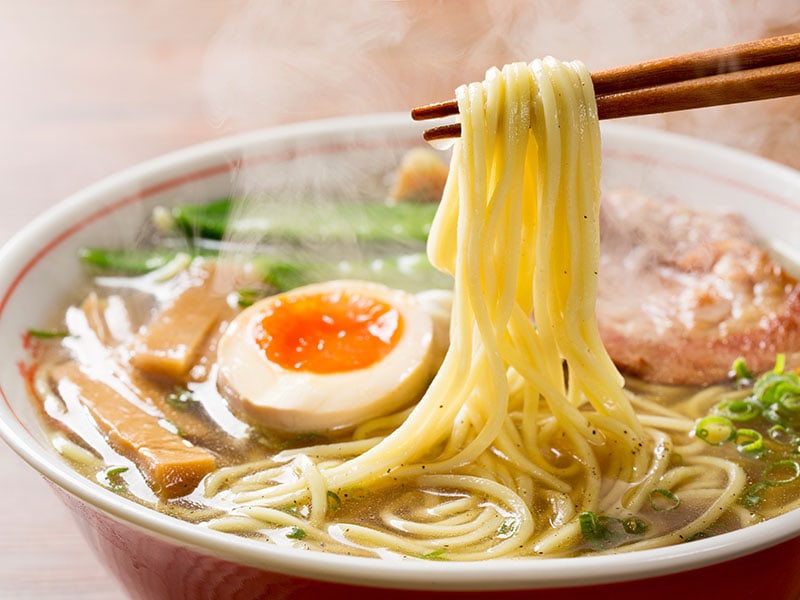 Ramen is one of the famous Japanese dishes all over the world. People usually dip the hand-kneaded ramen into the sweet pork bone broth or, in some cases, fish broth. This dish is even more excellent with Shoyu soy sauce as a seasoning.
In the bowl of ramen, you can find many nutritious ingredients such as grilled pork, chicken eggs, seaweed, etc. Interestingly, most Japanese regions have their own signature ramen, and all are excellent.
Shabu-Shabu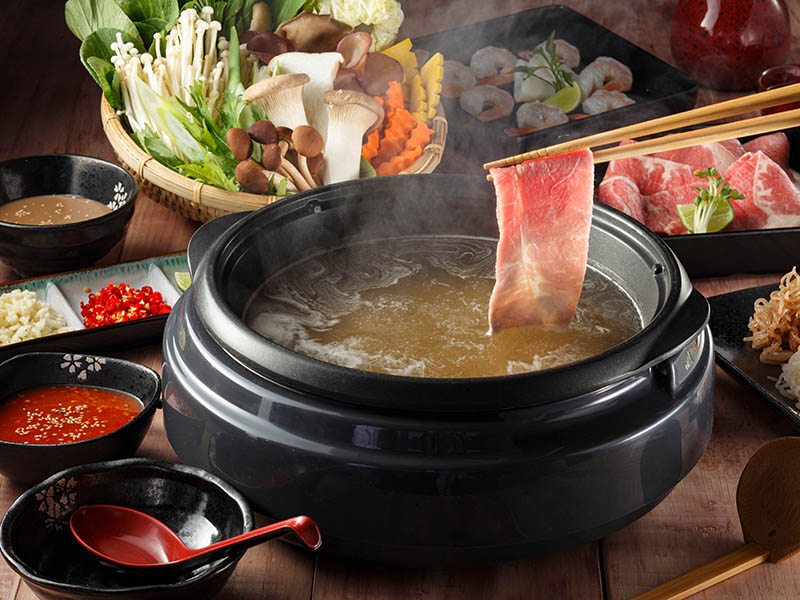 You may see a dish with beautifully sliced beef coming with the hotpot. That is Shabu-shabu. The hot pot's broth looks clear and has a naturally sweet taste. Japanese usually serve Shabu-shabu with tofu, cabbage, seaweed, carrots, onions, and many kinds of mushrooms.
Soba Noodles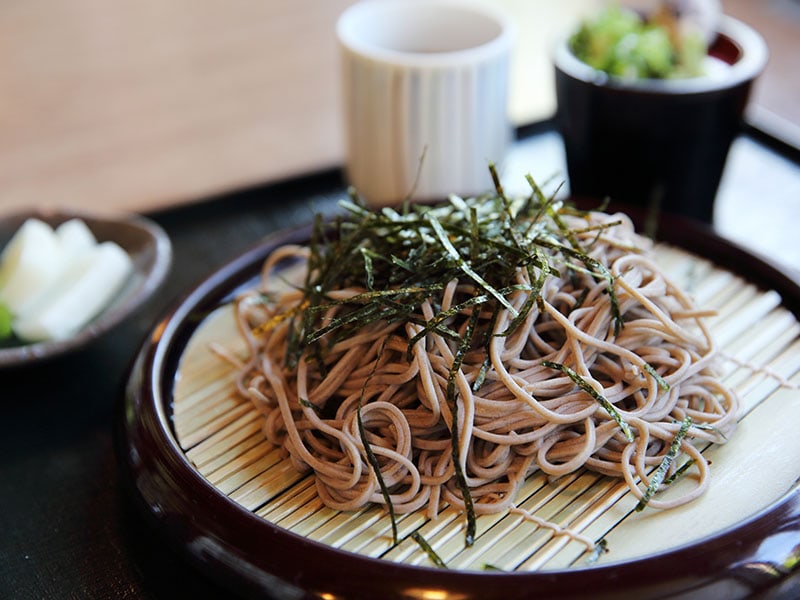 Among the special Japanese noodles, soba noodles are one of the must-try Japanese dishes. People make these noodles from buckwheat as the main ingredient.
Japanese people can serve soba noodles cold or hot. They usually serve the cold soba with dipping sauce, while consuming hot soba with a bowl of hot tsuyu. You can eat soba with seasonal fruits and veggies.
Sushi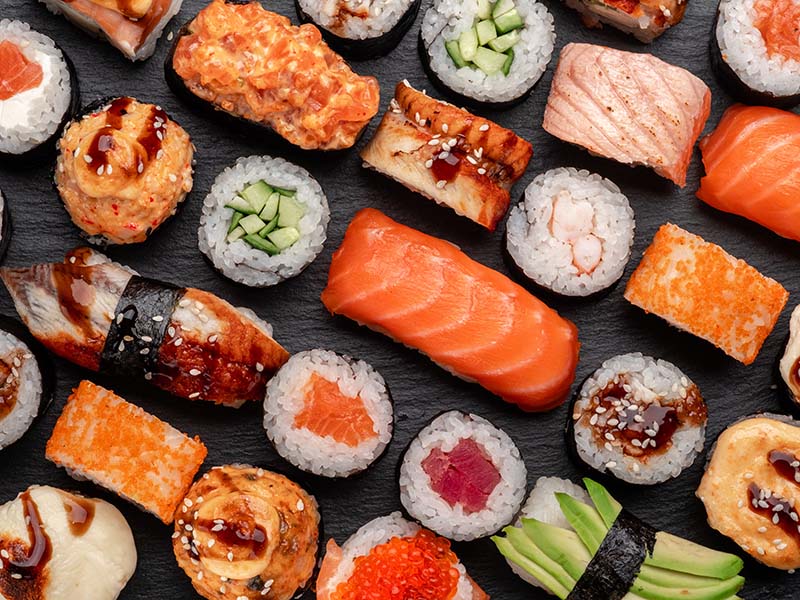 Sushi has the signature taste of Japanese rice combined with many special ingredients. The Japanese make sushi with vinegared rice and various types of fish.
On traditional and special Japanese occasions, people can never forget some sushi plates. The color and flavor of each sushi light up the table. People worldwide call sushi the quintessence of Japanese cuisine.
Yakitori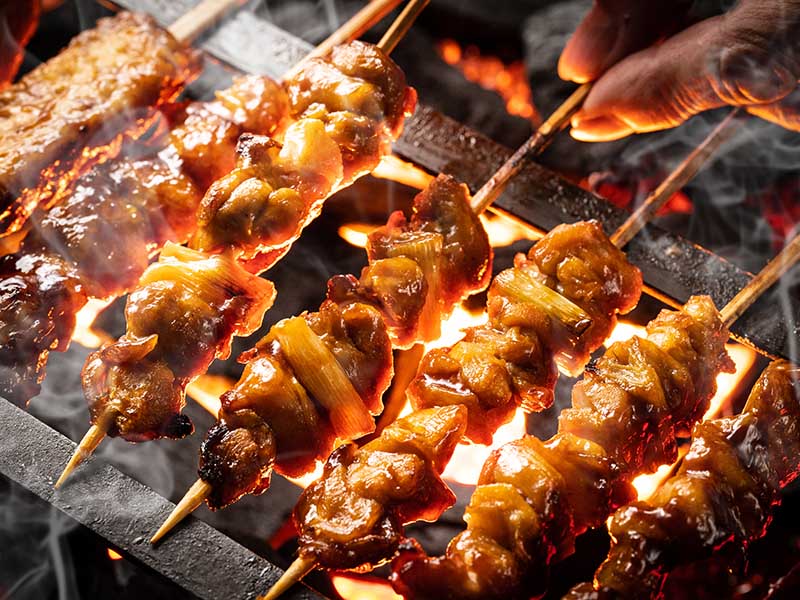 Japan has many kinds of chicken dishes. One of them is the modern style of Japanese grilled chicken, Yakitori. They marinate the sliced poultry in tare – one of the signature Japanese sauces. That creates the special taste and aroma for this Japanese chicken.
Yudofu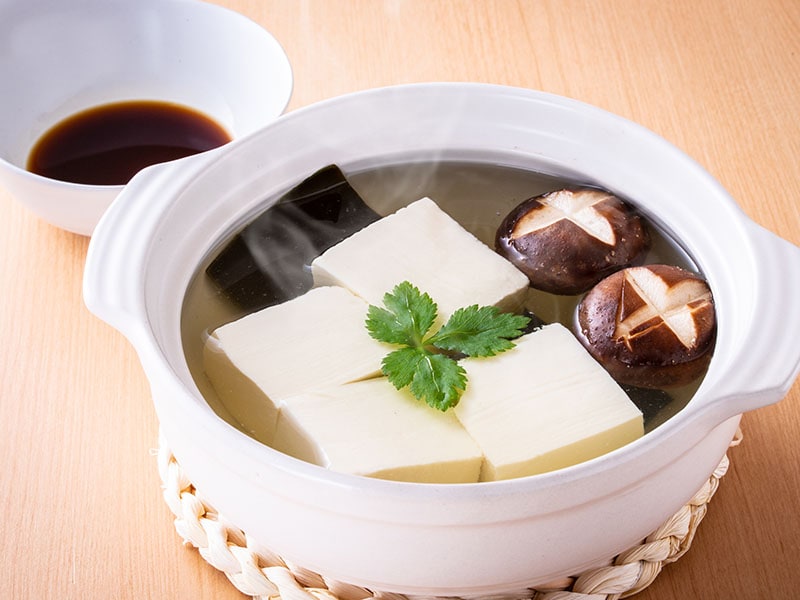 This is one of the signature tofu dishes of Japan, created in Kyoto. In fact, Yudofu is the familiar "boiled tofu" dish. What makes the difference here is the elaborate cooking and the decoration. Along with that, the Japanese arrange the side dishes harmoniously.
To make Yudofu, the Japanese need to simmer the tofu in a special pot of broth made with kelp until the tofu becomes soft and fully broth-absorbed. People garnish the Yudofu bowl with green onions and red peppers.
Okonomiyaki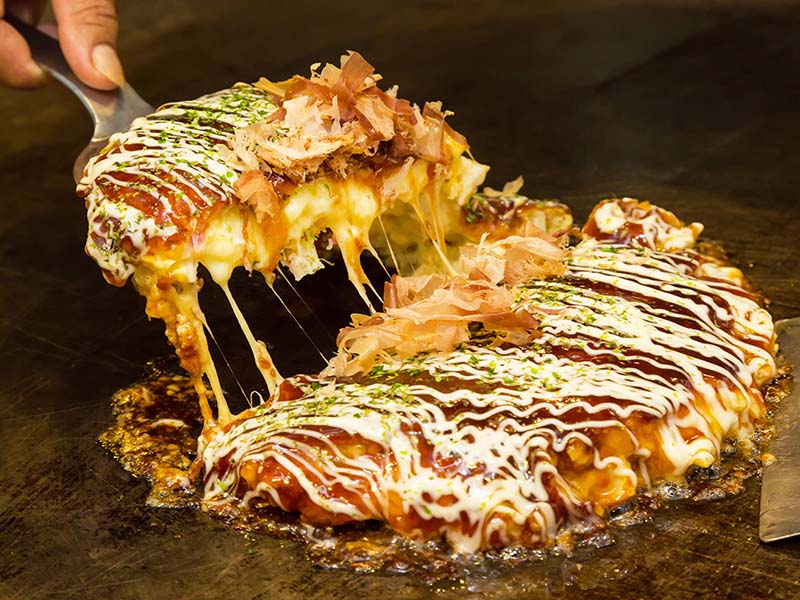 Okonomiyaki is one of the most famous savory pancakes in Japan. They make this dish from wheat flour batter and many added ingredients such as meat, seafood, cabbage, etc. Specially, they top the okonomiyaki with signature okonomiyaki sauce.
Takoyaki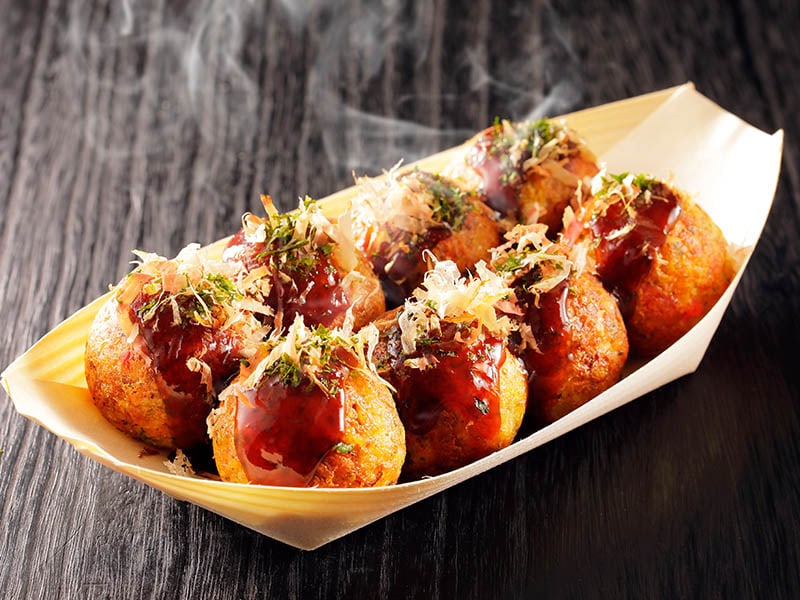 Takoyaki is a flavorful Japanese snack sold at most Japanese street vendors. It looks like a round cake with crunchy outer skin wrapped around a diced octopus. People usually top the takoyaki with some onions.
What Are The Best Japanese Cookbooks You Should Own In 2023?
You already know all the signature facts about Japan and their food culture. Now, let's take a quick look at the list of 15 best Japanese cookbooks you must see this year:
15 Best Japanese Cookbooks For Every Japanese Cuisine Foodie
For now, let's learn about Japanese cuisine and its unique features through 15 of the best Japanese cookbooks of all time below!
1. Japanese Cooking: A Simple Art, by Shizuo Tsuji and Yoshiki Tsuji
(Best Of All Time)
---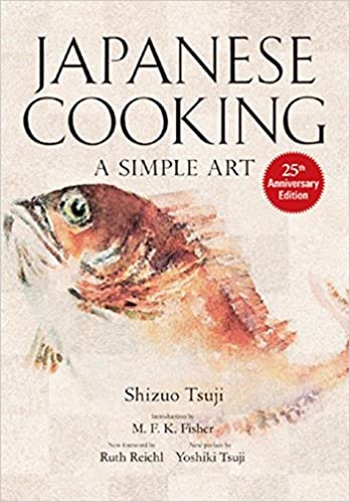 Shop now at Amazon
Shop now at Korin
Shop now at Cravingsbychrissyteigen
Shop now at Abebooks
Shop now at Walmart
---
Shizuo Tsuji was the president of Tsuji Culinary Institute. This is the most prominent Japanese academy that educates the next professional chef generation. Yoshiki Tsuji is his son and the director of this Institute.
"Japanese Cooking" is the best-selling book talking about the art of Japanese cuisine. The book describes Japanese culinary culture as a popular art form in the West, pleasing to the eye and luscious to the taste. This is also the heart of this cookbook.
The authors inspire readers with beautifully illustrated color photos and more than 230 recipes. There are also traditional Japanese cooking methods with detailed instructions on ingredients, kitchen utensils, etc., clearly presented in this book.
The author has been conscientious and precise in his descriptions of the critical philosophies of Japanese cuisine, being meticulous in his selection of recipes. So, even though the author wrote this book many years ago, it always reveals the unique aspects of Japanese cuisine.
Pros
Show how to perform different techniques
Beautiful hardcover and sewn
Detailed and accurate component and ratio
Eye-catching, exciting presentation with color photos
Many levels suitable for beginners or professionals
Cons
Lack of some classic Japanese confections
2. Cook Anime: Eat Like Your Favorite Character From Bento to Yakisoba: A Cookbook, by Diana Ault
(Best About Food and Anime)
---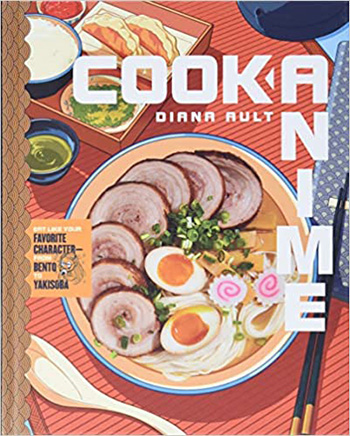 Shop now at Amazon
Shop now at Barnesandnoble
Shop now at Boxlunch
Shop now at Walmart
---
The author of Cook Anime – Diana Ault – is a popular author, chef, and blogger. With a deep love for anime and foods, she inspires you through her special cookbook Cook Anime: Eat Like Your Favorite Character.
This book is about dishes mentioned in more than 500 animated movies with eye-catching visuals and stories. The author subtly incorporates all the recipes. She also introduces you to standard Japanese ingredient terms, with detailed instructions on finding and using them.
You can find your favorite anime recipes in this book, such as the delectable rice from Haikyuu comic, the special miso chashu ramen from Naruto, Clannad comic's Hanami Dango, and more.
Reading this book will help you discover everything that makes up Japanese food, from nature to culture. Cook Anime is the perfect book for anyone who loves Japanese culinary art and anime. If you are a fan of Japanese anime, this is definitely a good choice for you.
Pros
Easy-to-access anime formulas
Interesting stories embedded in each dish
Get to know more terms about ingredients
Learn a lot of Japanese cooking tips
Guide to bring out the art from every dishes
Cons
May not be suitable for experts
Not very authentic
3. Sushi Cookbook for Beginners: 100 Step-By-Step Recipes to Make Sushi at Home, by Chika Ravitch
(Best For Sushi)
---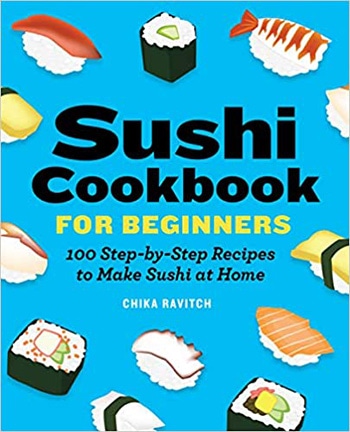 Shop now at Amazon
Shop now at Target
Shop now at Barnesandnoble
Shop now at Josephbeth
Shop now at Layitflat
---
This sushi book is written by Chika Ravitch, a chef who founded Japanese-Food.org, where you can learn and cook Japanese food yourself. She shares how to prepare healthy foods by traditional Japanese methods based on familiar ingredients.
The recipes in her book are perfect for beginners in Japanese cooking. Written with endless inspiration for sushi, this book is a beginner's guide to sushi recipes. All the sushi formulas here contain all the presentation, texture, color, and sauce.
With 100 classic sushi recipes and exotic sushi variations, the book helps you become a creative chef. You can get all the options from traditional to modern ones. You will learn how to craft sushi through many useful guides.
The author also provides ways to make use of familiar kitchen tools. She also gives you many helpful tips on choosing and preparing the perfect ingredients.
In particular, there are also vegetarian sushi recipes to try. Right in your kitchen, you can create any artistic sushi dishes once you learn the useful methods in this book. Let's easily bring the great taste of sushi into the kitchen with this Sushi Cookbook For Beginners!
Pros
Recipes based on readily available, easy-to-find ingredients
Focus on healthy formulas for sushi
There are also recipes for vegetarians
Provides many kitchen tips
Close and easy to understand for beginners
Cons
Not really suitable for experts
The arrangement of some parts is not very excellent
4. Japanese Soul Cooking: Ramen, Tonkatsu, Tempura, and More from the Streets and Kitchens of Tokyo and Beyond, by Tadashi Ono and Haris Salat
(Best Recipes For American)
---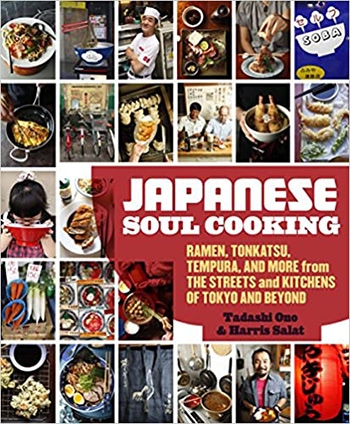 Shop now at Amazon
Shop now at Barnesandnoble
Shop now at Walmart
Shop now at Penguinrandomhouse
Shop now at Bookdepository
---
The renowned Japanese chef Tadashi Ono is the owner of several world-popular restaurants. Collaborating with the food writer Haris Salat, their cookbook is the inspiration for every chef who loves Japanese cuisine and culture.
"Japanese Soul Cooking" gives you over 100 unique Japanese dishes. In particular, the cookbook adds step-by-step pictures for the best understanding. This is the best book to make Japanese food familiar for American home cooks.
Moreover, you can learn about the origins of some signature Japanese dishes. This brings the true soul in each of the unique dishes of Japanese cuisine. The author also gives you many new raw materials and cooking methods.
Recipes like toothsome Japanese chicken, ramen, soba, udon, tempura, fried rice, etc., give you a unique experience in taste and presentation. Both familiar dishes and lesser-known Japanese recipes are available for you.
Pros
Update many modern recipes from the classics
Clear presentation with step-by-step illustrations
Capture most of the popular and unpopular Japanese dishes
Suitable for American and Western home cooks
Cons
Require some basic knowledge of terminology or ingredients
Refer to the detailed review of Japanese Soul Cooking by Tadashi Ono and Harris Salat!
5. Effortless Bento: 300 Japanese Box Lunch Recipes, by Shufu-no-Tomo
(Best For Bento)
---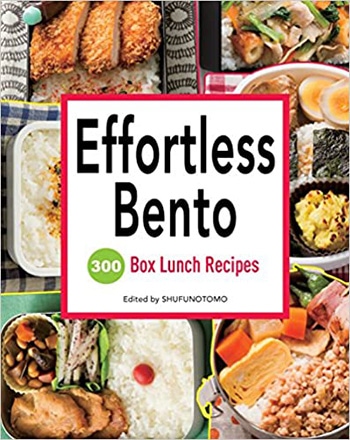 Shop now at Amazon
Shop now at Barnesandnoble
Shop now at Kinokuniya
Shop now at Walmart
---
Do you have no time for the kitchen but still want to make toothsome and convenient meals? Then this book is perfect for you. The publisher of "Effortless Bento", Shufu-no-Tomo, is also the publisher of many magazines and books on crafts, fashion, and cooking for Japanese women.
The cookbook introduces and guides everything about bento – a takeaway box full of nutritious and convenient for busy people. In particular, the cookbook inspired you with many new bento ideas that you may have never heard before!
The book comes alive with hundreds of color photos and lots of quick recipes. It also carefully gives you detailed instructions on ingredients, notes on packing the bento box, and how long to store it.
This is an excellent resource for generating your own convenient meal ideas with helpful and detailed information. You will make your quick and nutritious meal bento box that is both eye-catching and palatable to bring to school or work.
Pros
Show how to make and pack the bento
Pictures of the finished product attached to each recipe
Useful notes on preservation and calories in food
The ingredients are effortless to find
Cons
The printing is a bit small and hard to read
Try to make some fascinating recipes with the Effortless Bento Cookbook!
6. Momofuku: A Cookbook, by David Chang and Peter Meehan
(Best With Restaurant Recipes)
---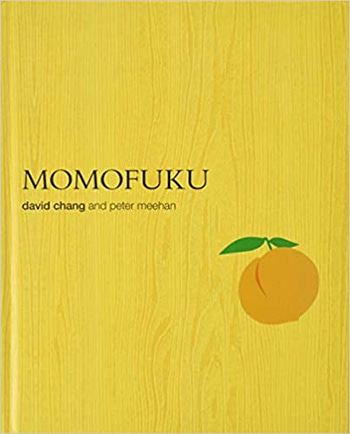 Shop now at Amazon
Shop now at Walmart
Shop now at Barnesandnoble
Shop now at Abebooks
---
"Momofuku: A Cookbook" is the product of Chef David Chang, the founder of Momofuku, and the best-selling author who won many culinary awards. With Peter Meehan, The New York Times' writer, they create the most fascinating and legendary Japanese cookery books ever.
The authors expressed their passion for Japanese cuisine in general and ramen in particular. Here, anyone new to Japanese food can get the easiest techniques ever. In particular, you will be surprised because everything is so accessible.
This book brings you every taste and feature of Japanese culture with a storytelling style. No matter what level of cooking you are, you'll quickly get caught up in the wonders of each recipe. The author clearly presents this book with helpful information about Japanese culinary secrets.
The authors also provide you with notes on diet and health care. This book honors ramen as an art configuration. This is definitely a must-have in any Japanese food lover's bookcase with many artfully illustrated photographs.
Pros
Easy for beginners and useful for even professional chefs
Provide many interesting Japanese culinary secrets
Healthy ingredients that are common and easy to find
Detailed, simple, and easy to complete recipes
Eye-catching and inspiring images
Fascinating storytelling style to add more fun
Ramen inspiration for everyone
Cons
Some recipes lean more on fusion cuisine
Let's make a tour of David Chang's Momofuku cookbook to see how excellent it is!Let's make a tour of David Chang's Momofuku cookbook to see how excellent it is!
7. Japanese Cookbook for Beginners: Classic and Modern Recipes Made Easy, by Azusa Oda
(Best For Beginners)
---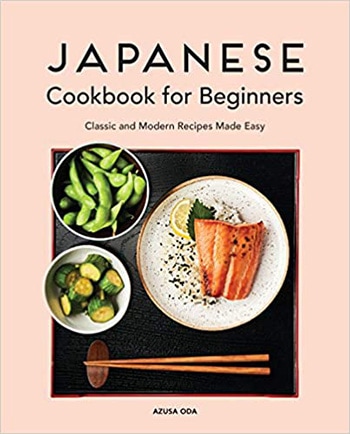 Shop now at Amazon
Shop now at Barnesandnoble
Shop now at Walmart
Shop now at Kinokuniya
---
This book is a product of Azusa Oda, a food designer, chef, and blogger. Growing up in both Japan and America, she built up a unique perception of Japan's cuisine with many cultures involved: traditional quintessence and modern variations.
This book contains more than 70 delectable recipes, kitchen prep, and a foundation for amateurs. You can make many traditional options like the typical soups and stews of Japan, ramen noodles, or more modern ones like bacon fried rice, sushi, etc.
This cookbook also provides beginners with authentic methods commonly found in Japanese cooking. Besides, it teaches you how to stock up on ingredients and tools.
Minimal steps to proceed, easy-to-find ingredient substitutions will help you a lot, too. Since you can make family meals in just 30 minutes or less, this book is perfect for busy people!
Pros
Easy-to-follow recipe with detailed instructions
Typical Japanese recipes that are easy to access
There are both traditional and modern dishes
Valuable notes on how to cook and replace ingredients accordingly
Great tips for cooking a quick meal
Cons
This book should include more picture
The paper and printing quality may not be very good
Let's cook some easy ozoni with Azusa Oda – the talented author of Japanese Cookbook for Beginners!
8. Japan: The Cookbook, by Nancy Singleton Hachisu
(Best Recipe Book)
---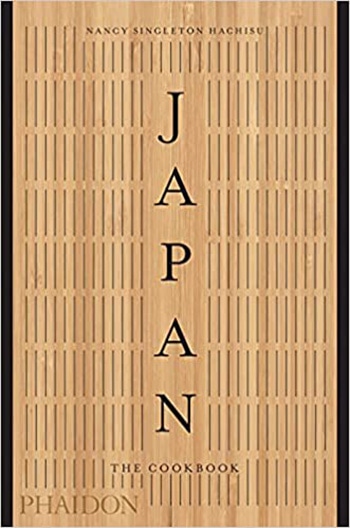 Shop now at Amazon
Shop now at Phaidon
Shop now at Lemuriabooks
Shop now at Bookdepository
---
Nancy Singleton Hachisu, the writer of "Japan: The Cookbook," is a chef and James Beard Award-nominated author. She has lived in Japan and the United States for many years, with a deep understanding of Japanese cuisine and cooking experience.
This excellent author will inspire readers with all the familiar and health-friendly Japanese recipes. Divided into 15 chapters, the book contains over 400 recipes to help you discover the culinary characteristics of all Japanese regions.
Dishes such as soups, noodles, pickles, sweets, and lots of seasonal vegetables are exquisite and easy to follow. The book's beautiful design, vivid images, and high artistry will stimulate your senses.
Besides, the author attempts to describe all the notes accurately for the recipes. Therefore, you can rest assured of success with any of the dishes in this cookbook.
Pros
Excellent presentation, explicit content
Discover the culinary culture of many Japanese regions
Eye-catching food pictures
Many recipes for you to easily choose
Specific and detailed recipes and instructions
Suitable for both professional and home cooks
Cons
There are some typo mistakes
Let's cook ginger-soy bacon sando with Nancy Singleton Hachisu!
9. Ramen Obsession: The Ultimate Bible for Mastering Japanese Ramen by Naomi Imatome-Yun and Robin Donovan
(Best For Ramen)
---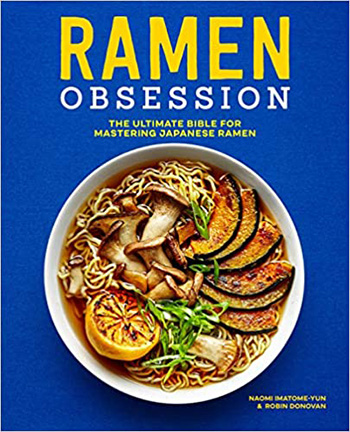 Shop now at Amazon
Shop now at Walmart
Shop now at Barnesandnoble
Shop now at Bookdepository
Shop now at Allpointsbookstore
---
This cookbook is a product of Naomi Imatome-Yun, an editor-in-chief and also the best-selling author, and Robin Donovan, a recipe developer and blogger. Their passion for ramen, fascinating story, and must-see recipes will take you from one surprise to another!
The book is an overview of the culture and history of ramen. It tells you about the complete, detailed recipes for the signature Japanese ramen, along with other regional and modern variations.
You can also learn 6 basic steps to make authentic ramen. The authors introduce you to the most essential elements of ramen: noodles, tare, broth, and all other components. There are also 130 recipes for all ramen variations with all the tools and tips you need.
Reading the book, you will have an insight into Japanese culture, and your heart will truly appreciate the value of this legendary dish. The book helps Japanese ramen access home cooks in the most comfortable way and turn them into masters.
Pros
Introduce all components and essentials of ramen
Interesting information about ramen tradition and history
Include regional and modern ramen variations
Useful notes for tools and tips
Familiar to any home cook
Cons
The book should include more pictures
The binding of the book may be not very firm
10. Japanese Home Cooking: Simple Meals, Authentic Flavors, by Sonoko Sakai and Rick Poon
(Best For Home Cooks)
---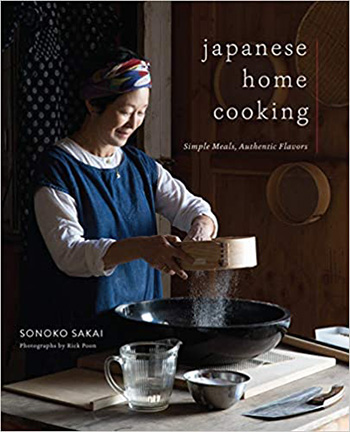 Shop now at Amazon
Shop now at Barnesandnoble
Shop now at Walmart
---
Sonoko Sakai is a Japanese author, recipe developer, producer, creative director, and culinary instructor. She researches many Japanese recipes suitable for pro-cooks and even beginners.
If you want to enjoy the authentic taste of Japan, then this is the book you need. More than 100 recipes will help you quickly learn to make an authentic Japanese dish. You will also get all the instructions on how to choose the right ingredients and a lot of useful cooking methods.
There are basic recipes and traditional techniques such as cooking rice properly, making noodles, dashi, pickles, rice balls, chicken curry, and Japanese breakfast menu.
The book uses a gentle way of conveying, sowing in readers' hearts a passion for cooking. The author organizes this book into many categories, including meat, vegetables, noodles, sweets, and beverages.
Along with the beautiful photos of photographer Rick Poon, Japanese Home Cooking tells the story of Japanese cuisine: the simple dishes with authentic flavors, just like its title. This creation by Sonoko is sure to satisfy home cooks of all levels.
Pros
A large range of recipes with many different categories
Beautiful pictures, nice word-use
Simple and easy-to-understand contents
Inspirational culinary messages
Suitable for all-level home cooks
Cons
There are no shortcuts to doing the long recipes
Take a look through and review Sonoko Sakai's Japanese cookbook!
11. Mastering the Art of Japanese Home Cooking, by Masaharu Morimoto
(Best Authentic)
---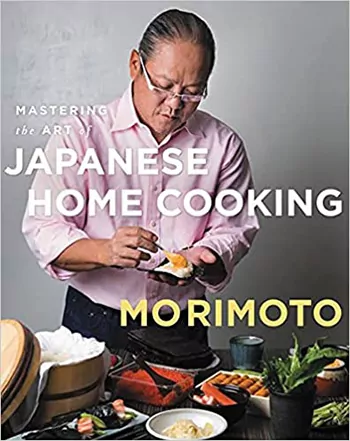 Shop now at Amazon
Shop now at Walmart
Shop now at Barnesandnoble
Shop now at Chefmorimotomerchandise
---
Chef Masaharu Morimoto is the founder of many restaurants from Japan to New York, and he is famous on TV too. His work, "Mastering the Art of Japanese Home Cooking", introduces readers to surprisingly healthy dishes popular in Japan.
If you think Japanese cuisine is only for professionals, this book denies it. Even if you are just starting in the kitchen, here you will experience how to prepare authentic Japanese meals. This incredible recipe collection comes along with over 150 color photographs.
This book teaches you how to fill your kitchen cupboard with flexible ingredients. From this, you can make thousands of Japanese recipes with just some creativity.
The book also discovers many valuable tiny details, such as the ingredient ratio to make the perfect sauce, how to season with the right order, and many upgrade methods. Once done these small things right, you will easily make a remarkable difference to your Japanese dish.
Pros
Learn to make authentic Japanese recipes with some basic ingredients
The recipes are easy to make, even for beginners
Practical small notes are available
Healthy and easy-to-find raw ingredients
Interesting color photos to impress readers
Cons
May not be interesting enough for experts
Try to make some curry rice with chef Masaharu Morimoto!
12. Everyday Harumi: Simple Japanese Food For Family And Friends, by Harumi Kurihara
(Best For Everyday)
---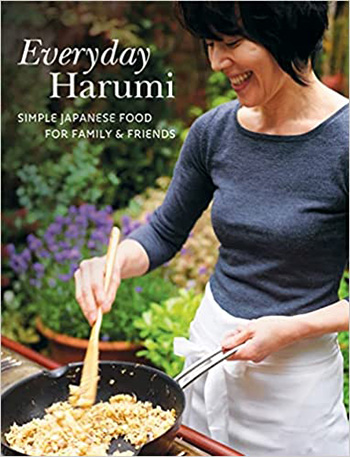 Shop now at Amazon
Shop now at Barnesandnoble
Shop now at Walmart
---
The author of this book is Harumi Kurihara. She has become famous in Japan because of her successful cookbooks and magazines sold all over the world.
Raised in a traditional family in central Japan, she has a culinary background in creating scrumptious, simple meals that don't cost much for everyone. She gives readers an exciting culinary perspective for everyday meals.
With over 60 recipes, Harumi proves that Japanese cooking is easy and convenient for everyone on any occasion. Recipes for toothsome Japanese starters, soups, snacks, and main dishes are quick and straightforward, making them easy to access.
Accompanied by beautiful photos and step-by-step presentation, the book showcases critical Japanese cooking approaches, emphasizing taste and texture. Simplified recipes with few ingredients will make preparing many healthy Japanese dishes easy.
Pros
Short formula, simplified steps to save time
Suitable and easy for everyday meals
Attractive images and presentation
Provide online store addresses for easy ingredients purchase
Suggestions for alternatives to hard-to-find ingredients
Cons
There may be some difficulties with units of measure
Learn how to make Harumi Kurihara's Japanese rice with ginger!
13. Donabe: Classic and Modern Japanese Clay Pot Cooking [A One-Pot Cookbook], by Naoko Takei Moore and Kyle Connaughton
(Best For Donabe)
---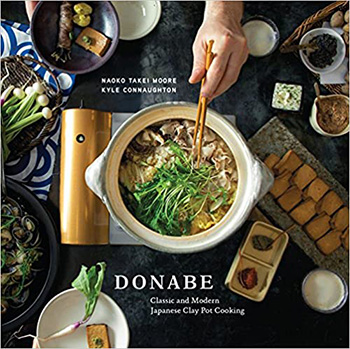 Shop now at Amazon
Shop now at Abebooks
Shop now at Bookdepository
Shop now at Walmart
Shop now at Nativeandco
Shop now at Goop
---
Naoko Takei Moore is an expert in cooking. She runs a business on donabe and Japanese artisan products. Kyle Connaughton, a chef of many distinguished restaurants, collabs with her to write this cookbook. It introduces readers to the magic clay pot in Japanese cuisine.
Here, you will learn about the derivation and former times of the Japanese artful clay pot – the donabe. This cookbook will introduce not only the domestic Japanese recipes but also the Western-influenced dishes.
Moreover, the authors cleverly divide this cookbook into many chapters. Each chapter inspired the distinct kinds and effects of donabe. From there, you can learn to make many types of traditional Japanese dishes.
The book also offers recipes from esteemed chefs who master donabe. You will be able to prepare a perfect family meal with the simple recipes in this cookbook. Donabe can bring high efficiency to your cooking.
Pros
Divided into chapters for easy to refer to and implement
Show how to use, care, and handle donabe when cooking
Diverse recipes, suitable for family meals
Separate section notes how to cook broth, sauces, seasonings, etc.
Various illustrations of final dishes
A lot of available alternatives for ingredients
Cons
There should be more usual clay pot recipes
Discover how Naoko Moore uses her donabe to cook healthy plain rice!
14. Vegan JapanEasy: Over 80 Delicious Plant-Based Japanese Recipes, by Tim Anderson
(Best With Healthy and Modern Recipes)
---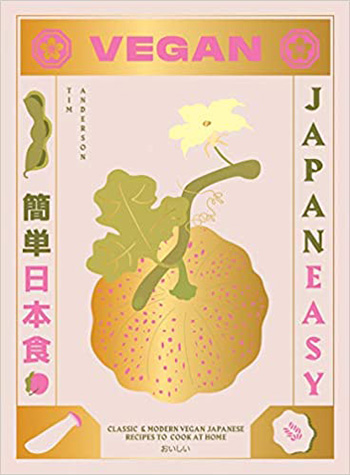 Shop now at Amazon
Shop now at Barnesandnoble
Shop now at Bookdepository
Shop now at Walmart
Shop now at Omnivorebooks
---
Tim Anderson is a famous chef, food writer, and the 2011 MasterChef winner. He researches Japanese and US cuisine. "Vegan JapanEasy" is his signature work on Japanese plant-based dishes.
Here readers can enjoy all the food tastes: sweet, salty, rich, spicy, and umami, even without meat or dairy. The author of this great cookbook for a vegan diet updates and makes the recipes super easy to make. You can learn how to use the spices like miso and zingy ponzu to successfully craft excellent vegan dishes.
Besides, this cookbook has an aesthetic design. The content presented in many separate sections, talking about basic condiments and sweets or desserts of Japanese, sauces, snacks, small dishes, rice and noodles, and drink.
In addition to providing helpful information about Japanese vegetarian cuisine, the cookbook also inspires you to aim for Japanese spiritual depth and purity.
Pros
Funny words, interesting to readers
Effortless-to-make modern recipes
Eye-catching and systematic section design
Inspiring passion for Japanese cooking
Cons
May not be very authentic since the author is not Japanese
Let's make some Jackfruit Karaage from Vegan JapanEasy by Tim Anderson!
15. Nobu's Vegetarian Cookbook, by Nobuyuki Matsuhisa
(Best Vegetarian)
---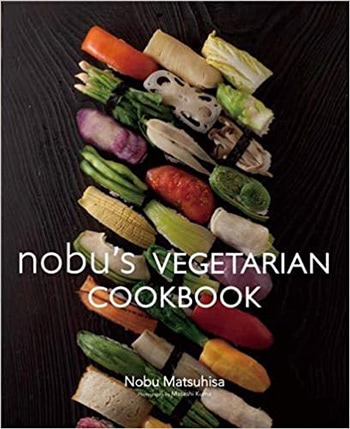 Shop now at Amazon
Shop now at Barnesandnoble
Shop now at Target
Shop now at Bookdepository
Shop now at Ebay
Shop now at Abebooks
---
Nobuyuki Matsuhisa, better known as "Nobu", is a chef and owner of many celebrated restaurants in the US. Nobu's Vegetarian Cookbook is his very first cookbook, introducing readers to vegan dishes with all plant-based ingredients in the renowned Nobu restaurant.
Reading this cookbook on vegetarian dishes, you will have the master chef share his profound knowledge of Japanese cuisine. With 60 Japanese vegetarian dishes, the book introduces the characteristics of vegetables and how to turn them into attractive, flavorful, and healthy dishes.
The book also provides recipes for making 15 delectable cocktails from Japan. The author constantly mentions various cooking techniques, from seasoning to steaming and more. He guarantees the taste and texture of the final dishes.
Pros
Suitable for cooking healthy vegetarian dishes
Mention a lot of useful cooking techniques
There are pictures printed with detailed recipes
Provide nutritional knowledge of each ingredient
Cons
Maybe a bit complicated to make for everyday meal
Experience a tasty story with chef Nobuyuki Matsuhisa!
FAQs
Some of the questions and answers below will let you know more about the characteristics of Japanese cuisines. You may want to take a quick look:
My Top Pick
It is a blessing for those who can immerse themselves in the taste of Japanese food and an honor for those who have the opportunity to cook a meal with their own hands. The above books can ultimately help you do that!
For example, this is the book Japanese Cooking: A Simple Art, by Shizuo Tsuji, Yoshiki Tsuji, M.F.K. Fisher and Ruth Reichl. It provides authentic recipes and stories about Japanese history, culture, cuisine, and the magical beauty deep in the Japanese people's minds.
You will have your own experience, but it will certainly be wonderful and exciting. Hope you choose your favorite book and spread Japanese cuisine to more people by sharing my post!