Italian slow cooker recipes are like numerous combinations of the world's cuisine and human's best cooking method. Italian foods are always notorious for their delicacy and elegance, while slow-cooking is well-known for its tender and nourishing results.
The versatility of Italian cuisine to slow-cooking is also coherent by how recipes cover all the common ingredients that you can think of. You probably don't believe me if I just say it out of nowhere. That's why this list is here to prove my statement.
These particular 25 Italian slow cooker recipes are selective and extraordinary. Therefore, are you ready to dive into this post and learn about each recipe's culinary beauty?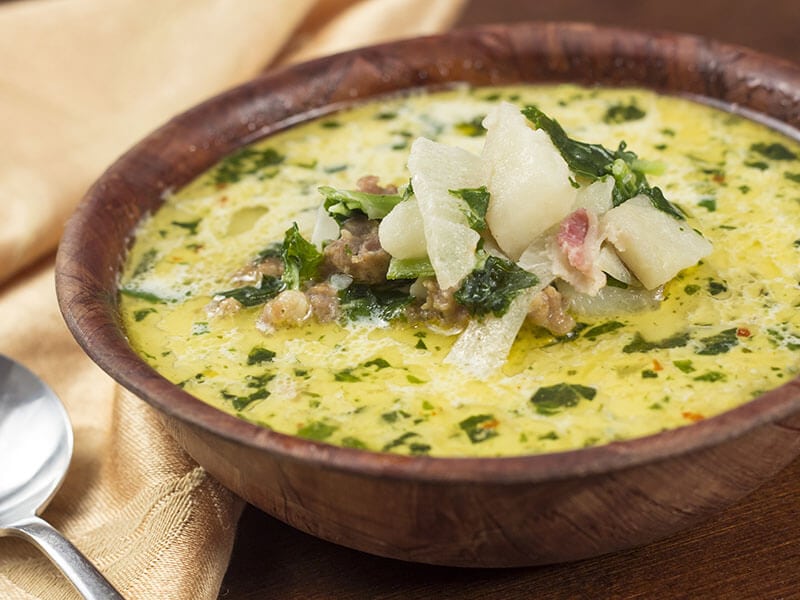 Choose Which Italian Slow Cooker Recipe That You Want To Make Tonight
Before starting to read, I have to warn you something. These crockpot miraculous outcomes will do nothing but trigger your love for cooking, so you should sit back, calm down, and choose selectively which one below will satisfy your hunger tonight.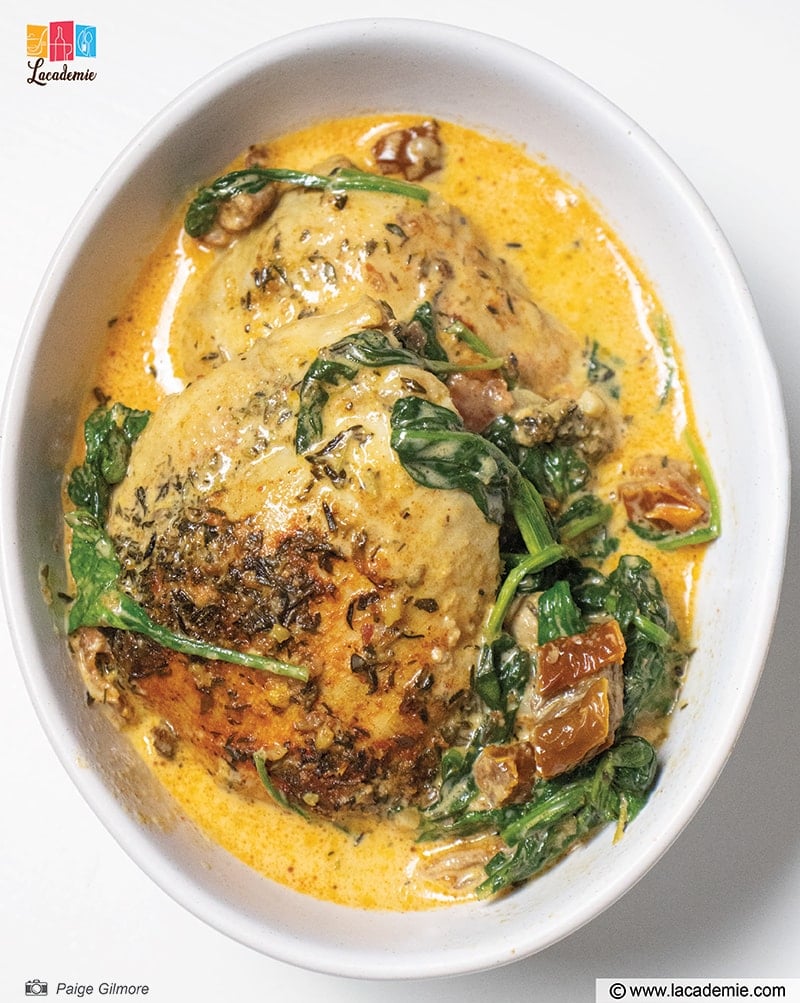 If you love Italian culture, you must have heard of Tuscany. This region has been a famous travel destination thanks to its culture, historic places, and art legacies. Tuscan cuisine is all about simplicity. And this chicken recipe is no exception.
Thus, make sure you pick your ingredients carefully. For chicken, I recommend chicken thigh or breast. But you can also use chicken tenderloin. A bit more butter and Parmesan will make your dish more Italian.
Also, with a crockpot, you won't have to put much effort into this dish. You only need to combine chicken with different components (except spinach and cream) and cook the mixture for several hours. In the last minutes, add the two remaining ingredients.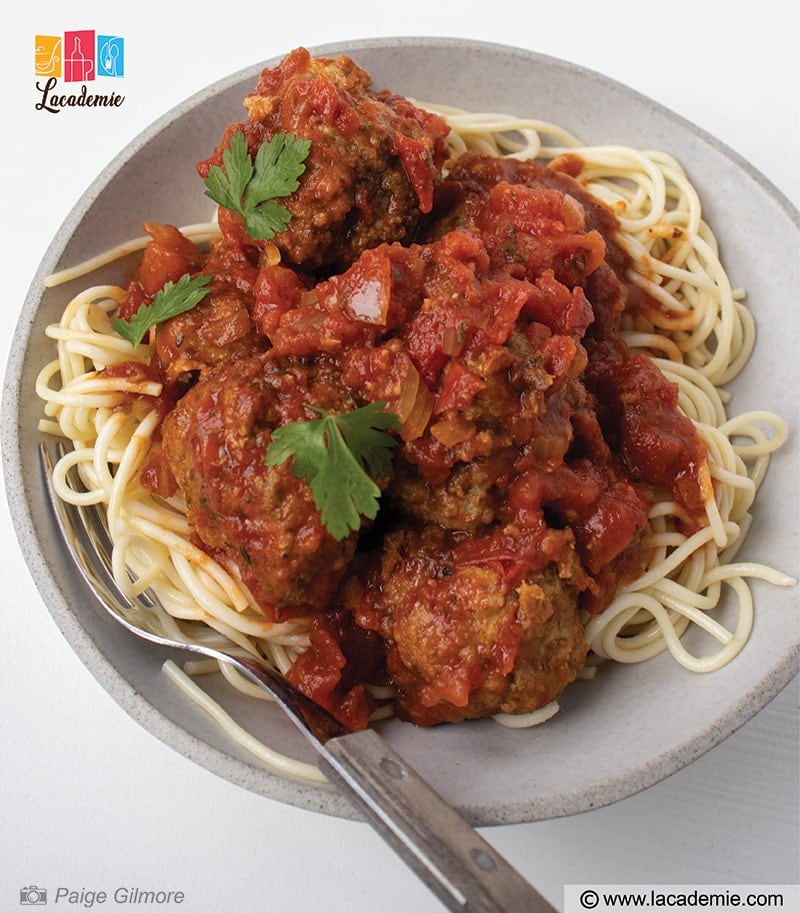 Meatballs are also a familiar dish in both American and Italian cuisine. However, the latter is quite different from the former. The most significant point is that these meatballs use Parmesan cheese in the patty. Thus, they're richer than usual.
As for the meat, I recommend using ground beef and pork, so the flavor is more diverse. Make sure to buy 90% lean beef, which is more suitable for this recipe.
Also, these meatballs come with marinara sauce instead of tomato ones. In fact, "marinara" also means "tomato sauce", but it's more flavorsome with various seasonings: Worcester sauce, milk, sugar, etc.
Total time: About 4 hours and 10 minutes.
Here is the first Italian term that I want to share with you. "Bruschetta" is a typical and classic recipe of Italian cuisine. Bruschetta has its birthplace located between Tuscany and Lazio region, but until now, there's still no final confirmation.
Traditionally, Bruschetta consists of two main parts: the bread layer below and the topping. However, in this recipe, you will replace the bread with boneless skinless chicken. On the other hand, the topping is composed of chopped tomato, onion, cheese, and herbs.
To make this dish, you need to quickly season the chicken with vinegar, olive oil, and minced garlic in the pot. Then you start to dress the seasoned chicken with a "top layer" of Bruschetta.
The liquid for this slow-cooked dish is the juice from the canned diced tomatoes. This liquid already contains a fair amount of spices, so you don't have to add more condiments to your Bruschetta.
After 4-6 hours of low-heat (2-3 hours of high-heat), your chicken should be perfectly cooked. All you have left to do is decorate it with loads of garnish. With Bruschetta, you have layers of ingredients like more tomato, basil, kalamata olive, etc.
Total time: About 3 hours.
Did you know that the Italians have a whole celebration for eating lamb? It emphasizes how important lamb is to the Italian people and their culture. On the other hand, red wine is worth its nickname – "the Italian beverage's embodiment".
Combine these two with the voodoo trick named slow cooker gives you this recipe, which is a dish that you can't miss out on. The tenderness of lamb shank blend with red wine's sweetness is extremely tempting and irresistible.
To make braised lamb shanks with your slow cooker, there are tips that I can share. Firstly, it is hard to overcook lamb shanks since you have to cook the meat until it falls apart from its bones. But if you forget about your lamb and leave it overnight, the meat might go dry.
Another tip is about the liquid when you slow cook it. It is unnecessary to submerge your lamb entirely in the wine. Since the slow cooker forms an air-tight environment, it traps the steam and heat in the pot and cooks the meat gradually.
Total time: 8.5 hours.
This is a representative casserole recipe of Italy. Apparently, "osso buco" in Italian means "bone with a hole", implying the marrow. The beef part of this recipe is the cross-cut shanks, and you need to see the bone in the middle of that meat.
Traditionally, to make this dish, you need to put all the ingredients in a casserole or a shallow pan for at least 2 hours. You also need to prepare Polenta (Italian boiled cornmeal) or Risotto to serve with the dish.
Slow-cooking might take so much longer than the pan method, but with how tender the meat turns out, I'm sure you will not regret making it. Also, you can make the dish using a mini crockpot. If you want to lower the carb intake, I suggest serving this dish with zucchini pasta.
Here is a detailed instruction on making Osso Buco.
Total time: Approximately 4.5 hours.
Caponata pasta is how the Sicilian people often enjoy their eggplants. Customarily, they cut the vegetables into pieces and then season them with Agrodolce sauce (Italian sweet and sour sauce).
With the crockpot, you only have to chop everything down and toss them in the pot with broth, wine vinegar, and canned tomatoes. After slow cooking it for several hours, the solid vegetables will turn into mush and are ready to be served with pasta.
The Caponata recipe can be pretty flexible and adaptable. The vegetables can be various with not only eggplant, you can add more to the pot with carrot, potato, bell peppers, etc.
Regarding pasta choice, people often choose Orzo (Italian rice-shaped pasta) to go with the Caponata. Or, if you don't like pasta, you can have Caponata as an appetizer or as a side dish. Another option is to have it like a main course like in the old Italian days.
Total time: 2 hours and 10 minutes.
In Italian food culture, Manicotti is one of the typical pasta types. This pasta looks like a much bigger straight macaroni. Manicotti is also how people describe stuffed pasta, and Italians love having them as a snack or an appetizer.
There are many versions of Manicotti. Besides cheese Manicotti in the recipe, you can fill your Manicotti with meat or vegetables.
Many think that making Manicotti is a hustle task due to its fussy procedure. You have to boil the pasta and then fill it. But since the cooked pasta is so fragile, it's so easy for you to break it.
With the crockpot, you can stuff your uncooked pasta beforehand and boil it in the pot with liquid, like Ragu sauce. The Manicotti turns out cooked perfectly after hours of slow cooking.
Total time: 7 hours and 15 minutes (including 7 hours in the crockpot).
Steak is an amazing dish. Everyone knows that, but many also have problems chewing this piece of meat. Well, I am here to give you a solution. Why don't you try to make the Italian slow-cooked steak?
You need canola oil, tomato sauce, red wine vinegar, and other condiments for the liquid. Before putting your steak and potatoes in the pot, you need to cut them into pieces.
Then, just close the lid and let it cook for 7 hours. The steak will come out tenderized and juicy while the potatoes turn softened and flavorful.
The cooking juice, which you leave in the pot, can turn into gravy by adding water and cornstarch. After several minutes of simmering, you can pour it over your steak and enjoy this mouthwatering dish.
Total time: 4 hours and 20 minutes.
If Spaghetti is the most famous pasta in Italian cuisine, then the second place belongs to Lasagna. Its taste, smell, and texture can trigger all of your senses to enjoy it.
However, if you are a busy person with a nine-to-five job, it is hard for you to relish warm and freshly made Lasagna without spending time in an expensive Italian restaurant. Well, you actually can with the slow cooker.
You just have to prepare the ingredients in the morning, then toss everything in the pot before work. After 8 hours, you return home, and your hot Lasagna is ready for you.
Just imagine having a dinner for two with cheesy, nourishing, and superb Lasagna. The explosion of sweet-and-sour tomato sauce and salty ground meat can shoo away all the bad things that happened earlier on that day. Don't you think this dish is worth a try?
Lasagna is one of the greatest inventions of the Italians, and you need to learn how to make it.
Total time: About 4 hours and 35 minutes.
Alfredo is one of the signature sauces of Italian food culture. You can simply make this creamy sauce by simmering heavy cream, butter, parmesan cheese, and other condiments at low heat. Or you can buy the processed Alfredo in your local store.
Having the chicken breast in the crockpot with this sauce is how you get your nutritious lunch ready while doing your weekend chores. After 2-3 hours, you can serve the result on a nice dish with boiled Rigatoni pasta and decorate it with chopped parsley.
Total time: 4 hours and 35 minutes.
The Minestrone is the "heaven-sent" dish to add to the menu for Italian vegetarians. The meaning of Minestrone is "big soup" since it consists of many types of vegetables.
The dish has had a long history that started in the ancient Roman era (753 B.C. – A.D. 476). It was representative of the earliest vegetarian diet, but there is no set recipe for this soup. In case you want to add some protein to this dish, you can use animal-bones broth.
To make this dish, you need to prepare carrot, garlic, onion, and red kidney beans. You can add more vegetables than the amount that the recipe composes for you. After hours in the crockpot, it should be ready.
Total time: 6 hours and 30 minutes (including 4-6 hours of slow-cooking at low heat).
To be honest, I think Puttanesca has the weirdest backstory in the Italian gastronomic world. The name of this sauce comes from the theory of how ladies in the old days kept their husbands off the street from the prostitution workers by making this aromatic sauce.
Typically, the Italians have this sauce on their Spaghetti and make a specific dish named Spaghetti Alla Puttanesca. There are many recipes for Puttanesca but the one with chicken meat is the most flavorful and famous.
You can prepare Chicken Puttanesca by simmering all the ingredients in a shallow pan for some time or in the slow cooker like in this recipe. Other components besides chicken are tomatoes, anchovies filets, herbs, and other condiments.
And after perfecting the chicken sauce, you need to pour it over your freshly cooked Spaghetti, and then your dinner is ready. With tenderized chicken, flavorful sauce, and well-cooked Spaghetti, you cannot ask for any meal better than this one.
Total time: 8 hours and 25 minutes (including 8 hours of slow-cooking).
Parmigiano-Reggiano (Parmesan) is the king of cheese, and it exclusively originated from Italy. The Italians put Parmesan on almost every meal they have. And the most notorious recipe for this remarkable cheese of the Italians is Melanzane Alla Parmigiana.
Eggplant is an amazing nightshade vegetable that you should have weekly. Combining it with Parmesan cheese is an extreme way to ingest eggplant. However, it might take you 2 hours of babysitting the casserole to make the dish. And you probably don't want to do that.
Therefore, why don't you use that crockpot over that corner and make a slow-cooked version of this dish? Trust me! Having the soft eggplant with fragrant gooey Parmesan on top for dinner every weekend is what you need.
Total time: 8 hours and 15 minutes at most.
Stuffed shells are truly typical Italian-theme appetizers. To be more exact, this is the traditional food of the Sicilian region. This place is at the tail of Italy and super famous as the seafood contributor of the whole nation.
Therefore, they want to shape their pasta into shell form and create this dish. It's pretty similar to the Manicotti above.
With stuffed shells, people prefer using Conchiglie pasta since it is a big and thick layer of wheat flour. And in this recipe, the filling is a mixture of ground beef and cheese.
To flavor these shells, you need to buy or make Spaghetti sauce (Marinara) and slow cook your shells in it for 5-6 hours. After finishing cooking, you can serve your stuffed shells and decorate them with parsley for an herbal aroma.
Total time: 8 hours and 10 minutes.
Tortellini are like the dumplings from Asia, but these pouches of meat, cheese, and nutmeg originated from Northern Italy. People often serve Tortellini in capon broth (castrated rooster broth).
In this recipe, you learn how to make Tortellini soup with the slow cooker in 8 hours. You have to prepare all the ingredients and seasonings the night before and let the pasta cook overnight. The next morning, you wake up, and ta-da, your breakfast is ready.
One important note to remember is that pasta can't maintain its texture well in liquid. Therefore, you need to finish all of this tasty Italian soup every time you make it.
Tortellini is tremendously delicious and nutritious. The cheesy flavor and salty meat from its filling are flavorsome, while the broth is aromatic and creamy with olive oil, garlic, and heavy cream. Besides breakfast, you can make this soup on occasions like Christmas or Easter.
Besides sausages Tortellini, you should also learn how to make chicken Tortellini with this instruction.
Total time: 4 hours and 12 minutes (including 4 hours of slow-cooking).
Spumoni appears with a gelato or ice cream texture that assembles three Italian flag colors: green, red/pink, and white/brown. This popular Italian pie and cake becomes sweeter and more appetizing with nuts and fruits for garnish.
In this recipe, slow-cooked Spumoni cake is a modern Italian dessert that helps you taste cake with the texture of hot ice cream. Compared to regular cake, this cake is so much softer and dense with flavors.
To make slow-cooked Spumoni cake, you still need typical baking materials like cake mix, pistachio pudding mix, and milk.
Just pour that mix into the crockpot and cook for 4 hours. Other Italian ingredients like Pistachios, chocolate, and Maraschino are great ornaments.
Total time: 6 hours and 25 minutes.
I need to terminologically ramble a bit in this section due to this dish's name. "Cajun" is an old-fashioned cooking style from the USA and typically contains onions, celery, and bell peppers. And "Fettuccine" is an Italian ribbon-like pasta composed of eggs and flour.
An American-Italian combination is not something abnormal, and this dish is one of the samples of this collaboration. Taking a bite is like igniting a fire in your mouth with the spicy Cajun cuisine, and then extinguishing that heat with Fettuccine's mild sweetness.
Total time: 3 hours and 15 minutes.
Cacciatore means "hunter" in Italian, so the dish carries a hunter-theme with onions, herbs, wine, tomatoes, and bell peppers. Therefore, the two obvious protein options of this dish are the hunter's prey – rabbit (Coniglio Alla Cacciatore) and chicken (Pollo Alla Cacciatore).
In this traditional Italian chicken recipe, you still keep the ingredients like its ancient recipe. The difference is the modern touch of the crockpot's application. In the past, making chicken Cacciatore was such a burden since you must perform multiple step-after-step.
Everything becomes so much easier with cooking since you only need to toss all the food in the pot and let it cook for 6-7 hours at low heat (3-4 hours at high heat). And when the dish is ready, you can serve it with pasta or rice and enjoy it with a glass of fine wine.
Total time: 4 hours and 15 minutes.
As you probably notice by now, the Italians use a lot of bell peppers in their food. Well, how can you blame them? The vegetable is interesting with its fragrant aroma and unexpected sweetness. It is such a perfect kicking additive to something with a strong meaty flavor like sausages.
If you are a fan of sausage, Italian brands are not unfamiliar to you for sure. Indeed, the Italian sausage is not as famous as its German or Spanish counterparts. However, its licorice scent and garlicky taste differ from the rest of the sausages world.
In this recipe, the juice is where all the essence of bell peppers and sausage gather. Slow-cooking this delicious Italian sausage recipe is like trapping the soul of these flavors. And when you taste this liquid, your mouth is going to drool more than you can apprehend.
Total time: 4 hours and 20 minutes.
Braciole is an exemplary crockpot recipe of Italian cuisine. The name comes from an Italian cooking technique named "alla brace" which means grilling on charcoal, and that's how to make Braciole traditionally. Now, people make the dish with their crockpot like this recipe.
To slow cook this dish, you need to season the sliced beef with salt and pepper. Then roll that beef with a blended mixture of breadcrumb, cheese, egg, and parsley. Lastly, adding another layer of Prosciutto gives the roll more flavors and texture.
And for the liquid, Marinara is what you need. You can make this sauce from tomatoes, onions, herbs, and garlic. In this recipe, you will need to submerge your Braciole in Marinara and let the slow cooker take care of it for 6-7 hours of low heat.
With this dish, the flavor of staple food mashes the heavy beefy taste of the Braciole and salty Marinara. Therefore, I recommend serving it with pasta or rice. Another choice is to have it with white bread.
Beef Braciole is the classic of the classics that you can't miss out on.
Total time: 6 hours and 20 minutes (including 6 hours in the slow cooker).
Meatballs have been part of Italian cuisine since ancient Roman times. On the other hand, Pesto sauce is always famous for its herbal taste and greenery on pasta dishes. However, in this recipe, you only make the Pesto-like sauce to flavor your meatballs.
The Pesto imitation includes Parmesan, walnuts, some condiments, and herbs. After blending them, you add the ground turkey to the food processor with egg and breadcrumbs as texture enhancers.
When all the ingredients are well blended, all you have to do is form that meat into the shape of balls and toss them in the crockpot for 6 hours with the tomato sauces. Your turkey meatballs should come out soft and appetizing with their vivid red color and herbal aroma.
Total time: 4 hours and 20 minutes.
After stuffing pasta with cheese and vegetables, the Italians come up with another creative idea: stuffing the vegetables with sausage, cheese, and more vegetables. And here, stuffed peppers are a perfect example of their kinks in stuffing food with more foods.
Hey, don't get me wrong! These recipes are genius, and humans all love stuffed peppers. But having a thought of the procedure of making this dish hassles me. And if you are just like me, I would rather "stuff" these stuffed peppers in the slow cooker.
To prepare for this masterpiece, you need to prepare the filling with vegetables, milk, cheese, sausages, and bread. With the peppers, you just need to cut their tops off and remove all the seeds. After that, you can stuff the peppers with the mixture.
Before cooking the stuffed peppers, you need to fill the pot with water. And you should not submerge the entire pepper in the liquid unless you want bell pepper soup. After 4-6 hours, your food should be ready.
Total time: 3 hours and 35 minutes (including 3-4 hours of slow-cooking).
I understand that sometimes you are just too tired or too ill that chewing is so troublesome to you. Well, at that moment, I think you should enjoy a bowl of slow-cooked Polenta.
This is the classic Italian staple food which basically is boiling cornmeal. Nowadays, there are more varieties of Polenta, but overall, you can serve it like porridge when it's warm or wait until it solidifies and eat it like Risotto.
Besides cornmeal, you need to include shredded Parmesan, salt for flavoring (orany low sodium stock type that you want), and milk. Also, I recommend using chicken broth to increase the nutrition content of Polenta.
Total time: 2 hours and 50 minutes (including 2 hours of slow-cooking).
Bolognese, or Ragu, is one of the symbols of Italian cuisine. The sauce includes beef, tomato, wine, some herbs, and condiments. Outside of Italy, Bolognese is used to indicate the ground meat sauce on pasta.
To make this recipe, you just need all the ingredients to make the Bolognese sauce. Some people might prefer using ground beef, but if you want some chewiness, you should use chuck beef like in the recipe. After 2 hours of slow-cooking, the sauce is ready to serve.
The pasta option for this recipe is diverse. But most people like the classic enjoyment, so they choose the thick Pappardelle pasta to serve with. You can pick other pasta types like Spaghetti or Tagliatelle. They also fit well with the sauce.
Total time: About 3 hours and 20 minutes.
Zuppa Toscana is a perfect portrayal of the Italian sausage's delicacy. It is a traditional dish from the Tuscan region of Italy. This place is famous for its rich soil and its historical culture. And Zuppa Toscana is the culinary illustration of that longevity.
The old-fashioned version of this dish includes local specialties like Pane Sciocco (Tuscan bread), olives oil, and Rigatino (Italian bacon). In the Olive Garden's version, which is how most people know, the ingredients are easier to find worldwide.
The interesting part about Zuppa Toscana is how the bacon can keep its crunchiness. Pan-frying the bacon until it reaches its maximum level of crispiness before slowly cooking it.
Another tip for enhancing the flavor is to use the sausage grease. Instead of grounding your palate around garlicky flavor, this additional grease can extend the soup's flavor with a meaty taste.
Olive Garden's Zuppa Toscana is not the only version of this soup that you should ground yourself with.
Total time: 8 hours of cooking and 30 minutes of chilling.
It is such a miss if I don't mention anything about Pizza. After all, it is the best savory pastry for Italians. But have you ever heard about Pizza soup? Sounds insane? Pizza in a bowl of water is beyond imagination, but here we are for a slow-cooked Pizza soup recipe.
Diced tomato, sliced Pepperoni, herbs, cheese, and some other ingredients are what you need to perfect this recipe. And after 8 hours in the slow cooker, you can serve the soup with pasta like in the recipe or bread if you desire.
Since it doesn't contain as many carbs as the regular Pizza and delivers the same taste, this might be your healthy "cheat meal" on your "cheat day". This hot soup can also be a very great starter for your family union. After all, who doesn't love Pizza?
Total time: 9 hours.
"Fagioli" simply means "beans" so the name "Pasta E Fagioli" literally means "pasta and beans". And the two main ingredients of this recipe are short-pipe pasta, like Macaroni or Ditalini, and a combination of beans like kidney beans and cannellini beans.
Besides the two, you can't forget about cheese, vegetables, condiments, and herbs. Italian food can't be original if you don't add these familiar materials to the pot. With the flavorful chicken stock and 6-8 hours inside the crockpot, your Pasta E Fagioli is ready.
And to give it an appetizing and elegant look, you should garnish the soup bowl with parsley and shredded Parmesan. I'm sure that everybody loves the herbal aroma and more cheese in their Italian bowl of soup.
Go Plug Your Slow Cooker In And Start To Practice These New Recipes Now!
I hope you have found what you were looking for in this post. These 25 amazing Italian recipes with crockpot will probably help you a lot with your daily meal, especially if you are a busy person.
A bowl of slow-cooked Polenta can comfort your soul on cozy days. Spumoni cake can satisfy your craving for sweets. And a dish of Cajun Chicken Fettuccine can be a perfect dinner for two on your date.
What do you think? Do you want to express your thoughts with me after the post? I would be glad to read your comment down below. And if you think this post is informative, why don't you share it with your friends? They are probably happy when they receive this from you.
Anyway, that is the end of today's journey. Until next time, goodbye!
Nutrition Facts
4 servings per container
---
Amount Per ServingCalories513
% Daily Value *
Total Fat 28.2g

44

%
Cholesterol 148mg

50

%
Sodium 658mg

28

%
Potassium 563mg

17

%
Total Carbohydrate 29.7g

10

%

Dietary Fiber 3.2g

12

%
Sugars 4.3g

Protein 36.1g

72

%
---
* The % Daily Value tells you how much a nutrient in a serving of food contributes to a daily diet. 2,000 calories a day is used for general nutrition advice.