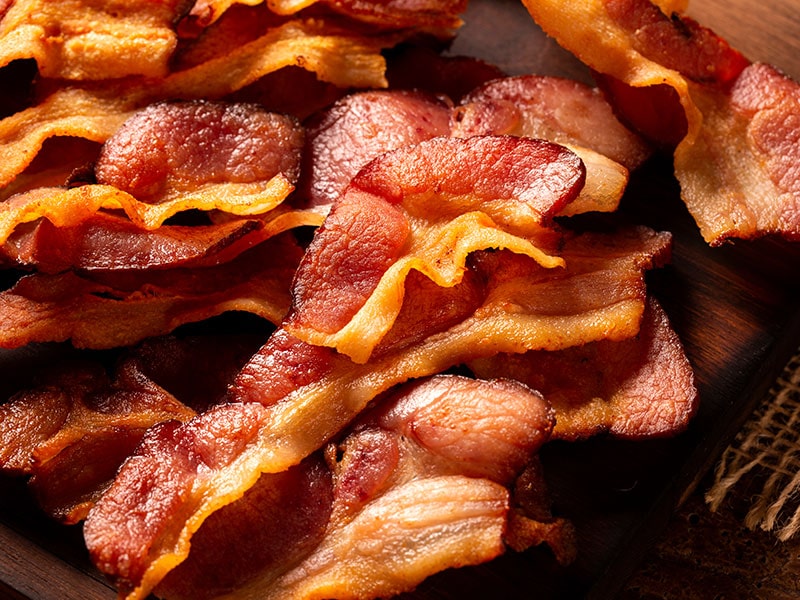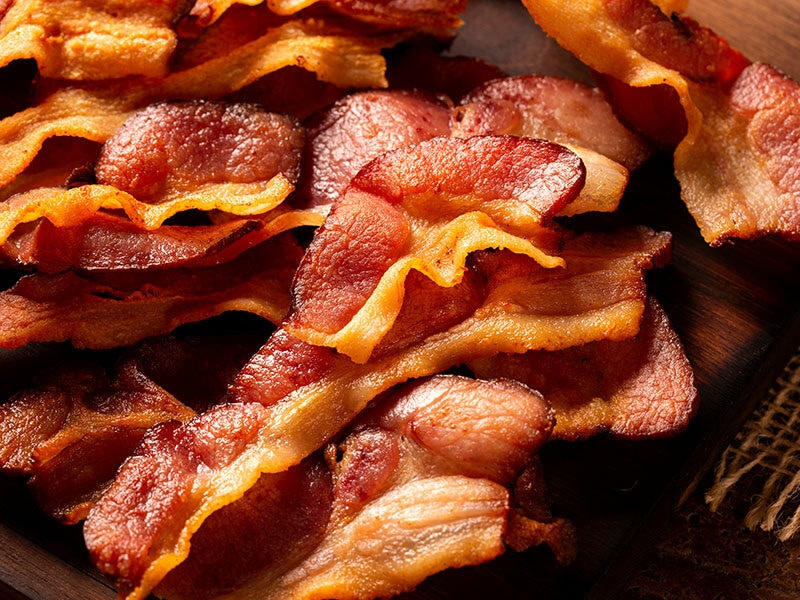 I once asked, "how long can cooked bacon sit out" when it was leftover after a small family feast. I'm sure everyone has experienced cooking so many dishes that they have leftovers at the end of a meal, at least once in their life.
Unfortunately, this didn't just happen to me once. It can be said that I have had many similar experiences with just the same dish, which is bacon. It's stupid, isn't it?
But looking at it from a more positive perspective, it was thanks to those experiences that I drew my own answers about handling when there were too many cooked bacon leftovers after the meal. And I'll help you find the answer more directly without wasting the food that I did. Let's find out together.
Short Answer For How Long Can Cooked Bacon Sit Out?
Honestly, I recommend eating cooked bacon within 2 hours. But if there's something that keeps you from being able to, then this article might help you.
Do You Know Exactly What Bacon Made Of?
Bacon is a dish that is loved by all ages because of its delicious crispy and salty taste. But, what exactly is bacon made of? Do you know?
There are many talks about how similar bacon and pork belly are since most people still think they come from the same source. However, bacon can be any meat cut: the belly, back, or ribs of a pig.
Depending on the taste of each country, there will be variations between these sections. For example, you can see many dissimilarities between UK bacon and US bacon, especially in the meat cut.
The bacon that you often see at the supermarket is not completely fresh since it has gone through certain stages. After cutting the suitable pork parts, people will process them by soaking them in a solution of salt and nitrate (1)(sometimes).
However, don't mistake bacon with salt pork because of this step. They are two different products. And it's not over yet. The meat also has to go through the smoking process to create its own special flavor.
You see, bacon has to go through many steps to get to you so that you can make delicious dishes with it. Then, why would you waste them just because you can't eat them all, right?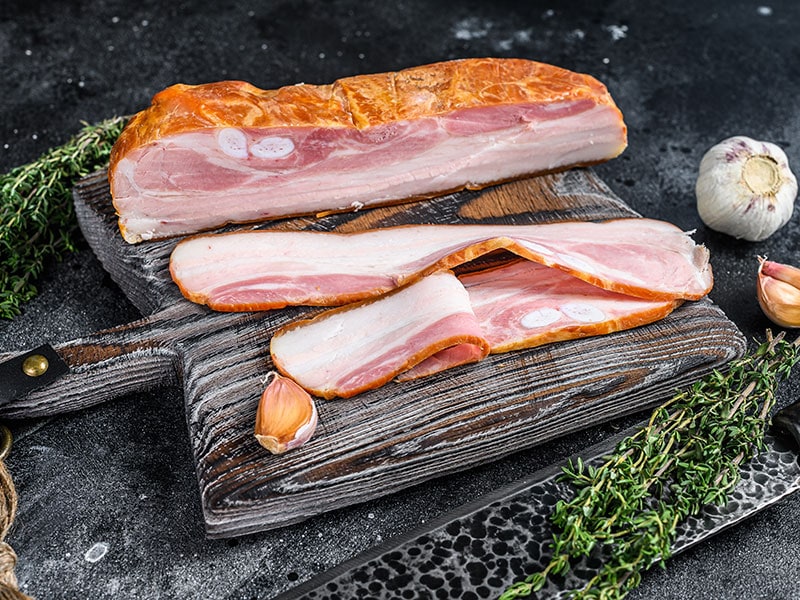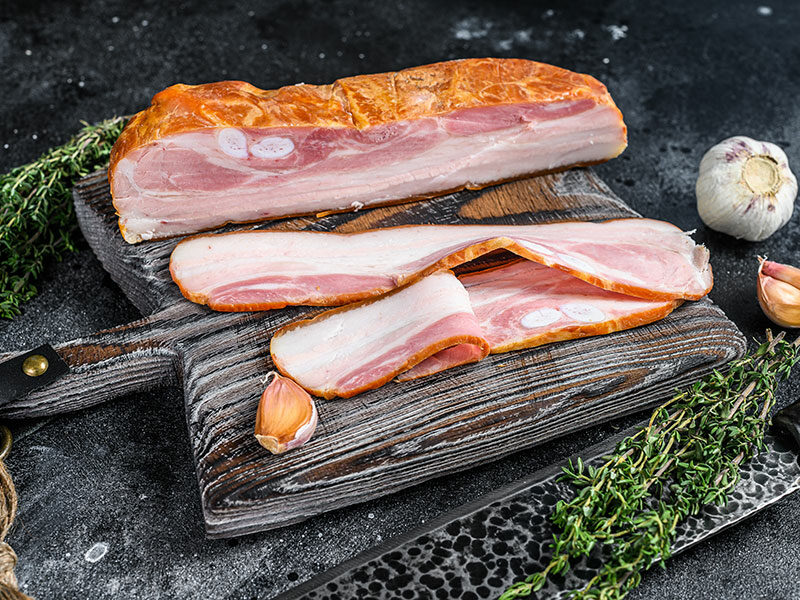 What Makes Bacon So Popular?
Almost in American homes, there is never a shortage of bacon in the refrigerator. Why is bacon so popular? Of course, there are good reasons for that. The short answer is because it's delicious. No one can deny this. So how delicious is it?
In the texture of bacon, the fat part accounts for 2/3. But the good news is that this fat is classified as a good fat. (2) This is what makes this meat special. When frying, the fat will melt to ensure the moisture of the dish. Combined with a crispy golden surface, the two make a perfect dish between the two extremes.
Bacon can be said to be the "national" dish of Americans. It's a go-to accompanying dish for pancakes. And I'm sure everyone can agree that bacon is one of the best savory dishes to serve for breakfast. With the various ways to prepare bacon, you'll never grow bored of this dish.
Cooked bacon is super convenient to prepare a meal for your family, but are you sure the ways you use to cook bacon are right? You can see this video to know more:
The Most Expected Part! How Long Can Cooked Bacon Sit Out?
As a general rule, cooked meats should not be left out for more than 2 hours. Cooked bacon is similar: it shouldn't stay at room temperature for longer than 2 hours. The time duration cooked bacon last in the fridge is much longer, so it's best that you store cooked bacon there.
Not only that, for the environment with higher temperatures, the time to eat is shorter. Because when the temperature is warm, bacteria are easy to grow, causing harmful effects to your cooked bacon.
Do you remember the process for making bacon? Soak with that nitrite. Exactly. This will be an important point affecting the sit-out time of the cooked bacon.
Nitrite is a substance that prevents bacteria from growing on food. It's present in foods such as pepperoni, salami, and even some top-notch smoked salmon. If your bacon has been cured through this stage, its sit-out time will be longer, up to several days.
Of course, this is not the case for all varieties of bacon. Only those that have been treated with nitrite have such pros. You might want to check the ingredient list to tell if your bacon has gone through such a process or not.
However, it only ensures that your cooked bacon doesn't spoil. As for the taste, after a while at room temperature, cooked bacon will become tough and no longer delicious. Therefore, I still recommend that you eat them all within 2 hours.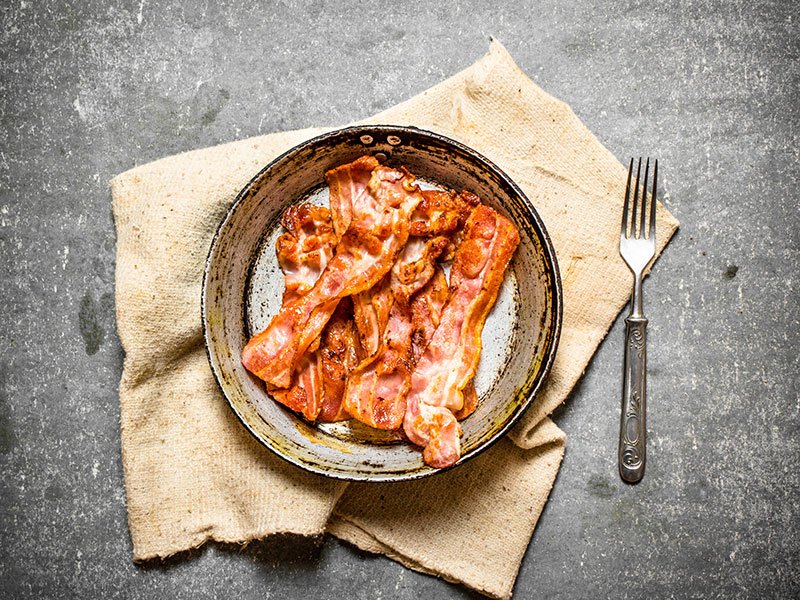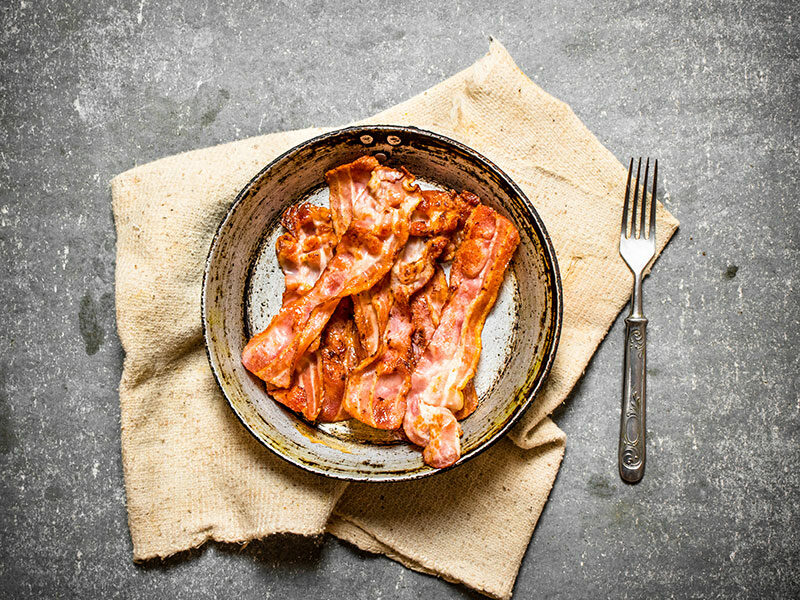 Alternatively, you can store cooked bacon in the refrigerator. In this way, your meat can keep its original taste for at least 4 to 5 days. Quickly deal with leftovers during this time if you don't want to waste them.
That's for bacon you cook yourself at home. As for the cooked bacon that you buy from the supermarket, it will have a longer shelf life, from 5-14 days.
And remember to pay attention to the expiration date on the package, so choose pieces of bacon that have a far expiration date on the package to be safer for use.
For much longer, freezing is always the best way to store foods, cooked bacon in this case. If you can freeze it properly, cooked bacon can even keep its original flavor for up to 2-3 months. It's a surprise, isn't it? But it's the truth.
How About Raw Bacon?
In case you buy raw bacon and don't want to cook it right away, will your bacon go bad, and if so, how long can they last? This also depends on many factors. The most important thing is how you preserve it.
If left alone at room temperature, bacon can keep for about 4 hours. If you want to keep them longer, you can put them in the refrigerator or freeze them.
For storage in the refrigerator, raw bacon can keep for up to 1-2 weeks. That's in case you haven't opened the packaging. If you are already open, it will short this period to about 5-7 days.
As for the freezing method, this is always the method that can be stored for the longest time. For frozen bacon, it can be kept for up to 3-6 months.
Comparison Chart
The table below will clearly show you the difference in sit-out time between raw bacon and cooked bacon. Let's take a look!
| States | At room temperature | Fridge | Freezer |
| --- | --- | --- | --- |
| Raw bacon | 4 hours | 5-7 days | 3-6 months |
| Cooked bacon | 2 hours | 4-5 days | 2-3 months |
How Can You Know Cooked Bacon To Be Spoiled?
After being left to sit out for too long, cooked bacon is not only any longer delicious, but more dangerous is that it is not safe for your health if accidentally eaten. So what sign lets you know that bacon is spoiled after it's cooked?
There are a few points for you to recognize when bacon goes bad. Although they are only tiny details, they will help you easily decide whether you can continue to eat them or have to throw them in the trash. It's about the smell, look, and texture of bacon.
Smell: When being spoiled, bacon will have a slightly sour smell. This smell is very easy to identify in rancid foods.
Color: Along with the sour smell is the color change. Instead of the original scorched red, they will start to turn gray and even have a green tinge.
Texture: Bacon that gets spoiled will look a bit greasy and sticky. You can touch them to feel the difference.
If your bacon shows any of these signs, it's better to throw it in the trash right away. If not, I'm not sure you can continue to eat without any bad consequences.
If you want to visualize how to tell if your bacon is good, you never miss this helpful information.
How To Properly Freeze Cooked Bacon?
Before learning how to defrost cooked bacon for reheat, of course, you must make sure that you have frozen the cooked bacon properly. Here's a quick guide to make it as easy as possible.
Step 1:
You must first cool down the bacon. Sometimes this step doesn't seem necessary because the cooked bacon leftover from the meal has already cooled down. But maybe you need it in other cases.
Step 2:
Prepare several sheets of wax paper large enough. Place the cooked bacon strips one at a time on the waxed paper so that it spreads evenly. Cover with another layer of wax paper and continue until no bacon remains.
Step 3:
Finally, put them all in a plastic bag. It is better to use a vacuum bag. Don't forget to label the date you start storage. And then, toss it in the freezer. It is done! Now you only need to defrost bacon in a proper manner the next time you want to add bacon to your meal.
It Will Help In Case You Store Cooked Bacon By Freezing Them
Storing it well is one thing, but getting the cooked bacon ready to use again is another story. I will show you in detail how to defrost cooked bacon most efficiently so that you can enjoy the deliciousness of this dish first.
You can defrost cooked bacon in three ways. Each way has its own advantages and disadvantages. Consider choosing the one that suits your needs.
Defrosting In The Microwave
This is the fastest and most direct way to defrost cooked bacon that you freeze. It only takes a few minutes for frozen cuts of meat to thaw so you can continue cooking with them.
Also, because this process is so fast, you need to keep an eye on them. There may be some burnt meat if you are not careful. Consider the right temperature when you use this method.
Also, after defrosting in this way, re-cook the bacon right away without letting it sit any longer.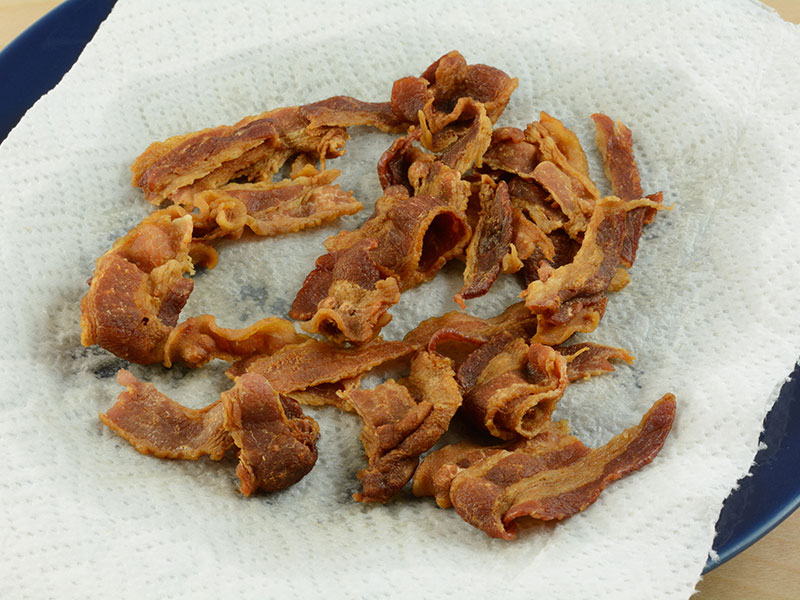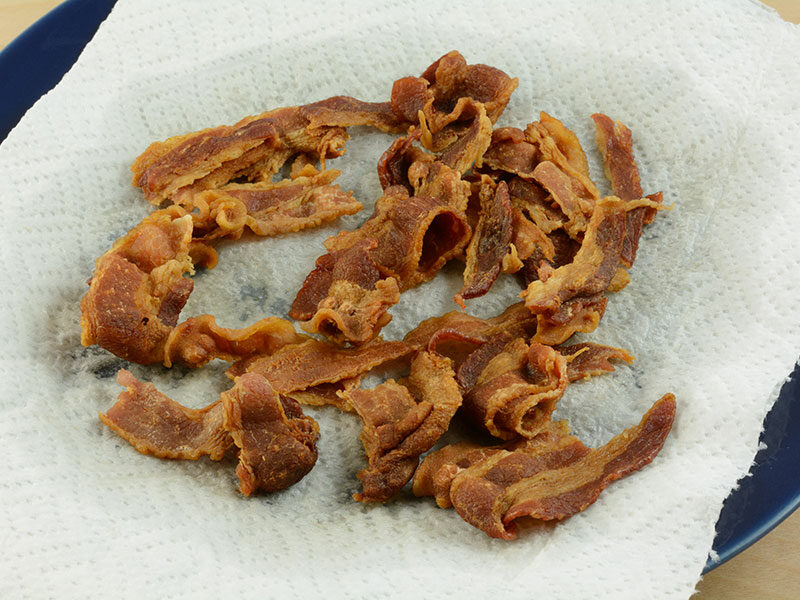 Defrosting With Water
Thawing frozen cooked bacon with water will take a little longer than reheating it in the microwave. Instead of a few minutes, this will take you a few hours to complete.
In return, you do not need to pay too much attention to them. Just put them in a basin of cold water and wait for the ice to melt. However, remember to wrap the bacon tightly to prevent bacteria from the water and the outside from getting into it when defrosting.
And also, remember to re-cook immediately after defrosting to ensure that the original flavor of the bacon is preserved.
Another method to cook thawed bacon is to combine it with other ingredients. My favorite way to jazz up defrosted bacon is making bacon and corn cakes on a griddle. This delectable griddle dish so far has won over all of my friends and family, and I'm sure it will yours too.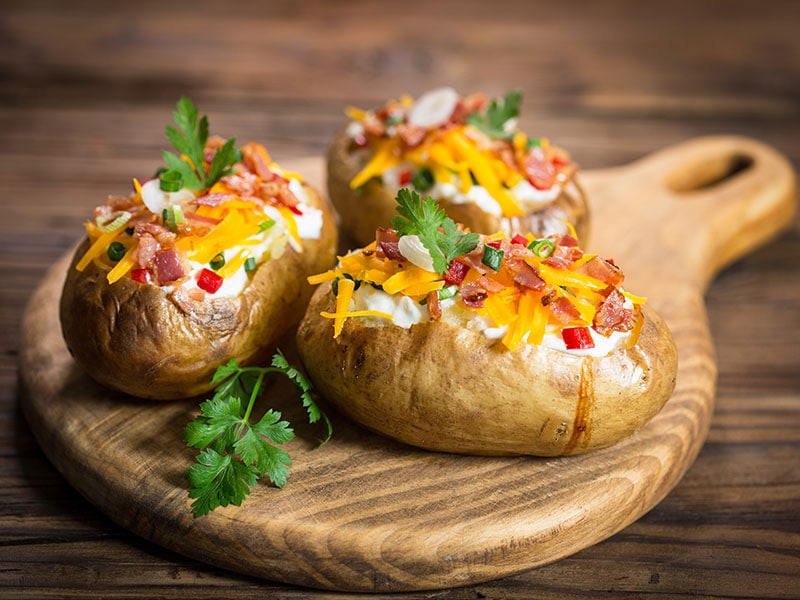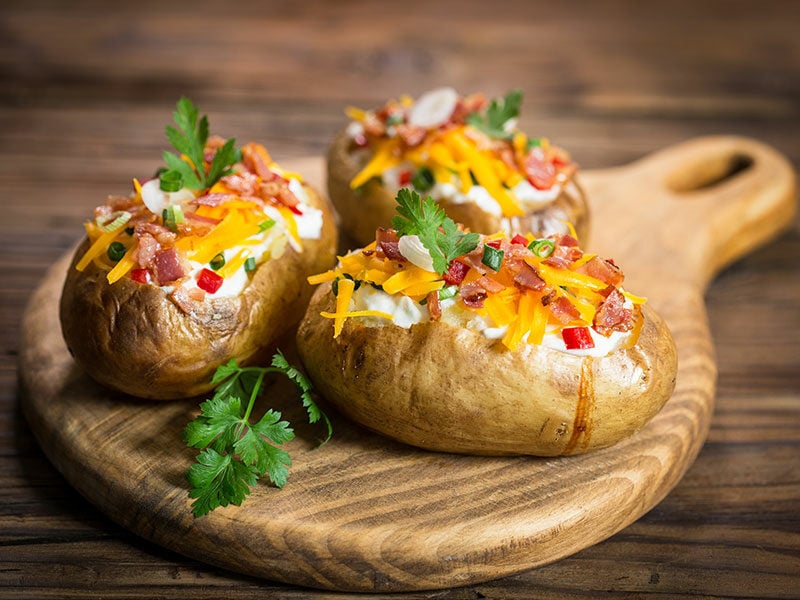 Leaving It In The Fridge
The final method is to leave the frozen cooked bacon in the refrigerator. This is the way that takes the most time. But the advantage of it is that after defrosting, you can still keep it in the refrigerator for up to 3-4 days if you don't want to cook it right away.
At the same time, this way also helps cooked bacon retain the full flavor because there is not much change in texture, and there is no influence from the outside environment on bacon.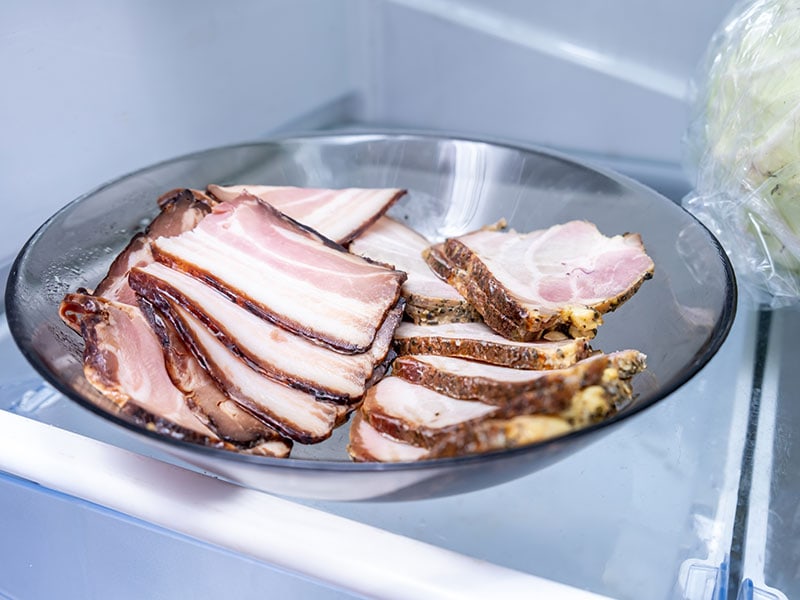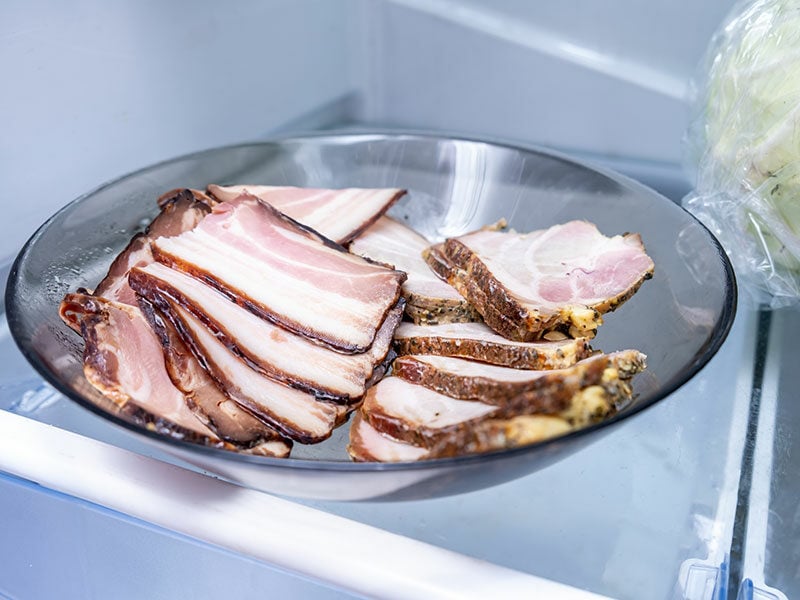 Leftover Bacon Recipes That Are Super Convenient
No one wants to have leftovers. But in case you have a lot of bacon leftover and don't know what to do, I'm going to suggest a few dishes with leftover cooked bacon for your next meal.
It's strange that a pastry cake like apple pie can be paired with savory meat as bacon. But this is a creative and fascinating combination.
The crispy and sweet crust will be extremely attractive that pluses bacon filling. You will not be disappointed with this unique cake. Trust me!
This is not just a snack that can even be put on your banquet table. The unique combination of smooth avocado and wrapping crunchy bacon outside will produce an explosion when you bite into the first piece.
In the formulas, you can see people using uncooked bacon for raw materials. But in fact, because avocado is a fruit, you won't want them to be overcooked in your frying pan.
So I recommend using cooked bacon to make this dish. Thus, make sure you get delicious food but not wasting your leftover bacon.
This is a dish with extremely many different materials. Bacon is one of the important ingredients to create the specialty for this dish.
Bacon and chicken will completely blend together. Along with an attractive fat cream sauce that makes you not resisted.
Imagine using a fork to get a piece, pulling out fat and tough cheese fibers with a mixed mixture before. What could be better than that!
You can see this video to know more:
Ice cream with Bacon? I am confident that you are doubting what you are reading. But no, your eyes still work very well. It can be said that this is a creative combination of ice cream and bacon in the same snack.
One more important thing that creates attractiveness for this ice cream is maple syrup; sweetness with a wonderful taste will surprise you.
You can completely take advantage of cooked bacon for this dish and make it an extremely delicious and simple dish.
This is a perfect dish to serve during Thanksgiving. Or, if you want to make a difference, you can also add eggs to the dish. It will turn out to be a perfect dinner side dish for your family.
FAQs
I believe the above article has completely answered your question about how long bacon stays outside. However, if other questions appear in your mind, I hope these frequently asked questions and answers below will help you.
Stop Wasting Food By Buying Too Much!
I know, when you want to eat something, you want to cook it a lot. But remember that "Your eyes are bigger than your stomach." If you have read this far, I believe you are no exception.
Your bacon is only best when you eat it within 2 hours, what to do if you cook so much that you can't eat it all.
Luckily for you, there are good storage methods for cooked bacon. But it's time to think about cooking just enough food to avoid waste.
If you agree with me, please share this message with your friends and relatives. Thank you very much!
References
The truth about Nitrates. Available at: https://www.unlockfood.ca/en/Articles/Food-technology/The-Truth-about-Nitrates.aspx
Fat and Cholesterol. Available at: https://www.hsph.harvard.edu/nutritionsource/what-should-you-eat/fats-and-cholesterol/