"Does bacon go bad?" is a common question for anyone who has bacon in daily meals frequently. Although you can check the expired date, improperly stored bacon may go bad before that. Many causes impact the quality of food, especially bacon. As such, checking the situation of bacon is also necessary.
The signs always are true, they will help you realize whether you should throw away bacon and replace it or not. That's why holding some tips is the most wonderful one to make it clear quickly. Let's check them out!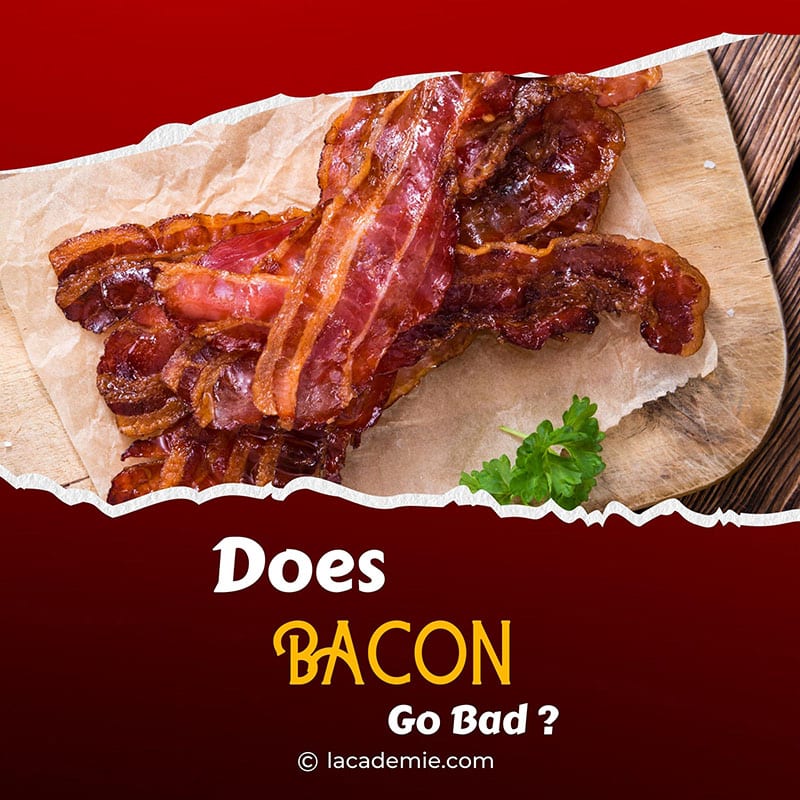 Does Bacon Go Bad?
If you ask, "does bacon go bad?", the answer is absolutely "YES". When storing in the refrigerator, unopened bacon can last for about 2 weeks, and it can last for 8 months when storing in the freezer. Opened raw bacon can only last 1 week in the fridge and 6 months in the freezer (1).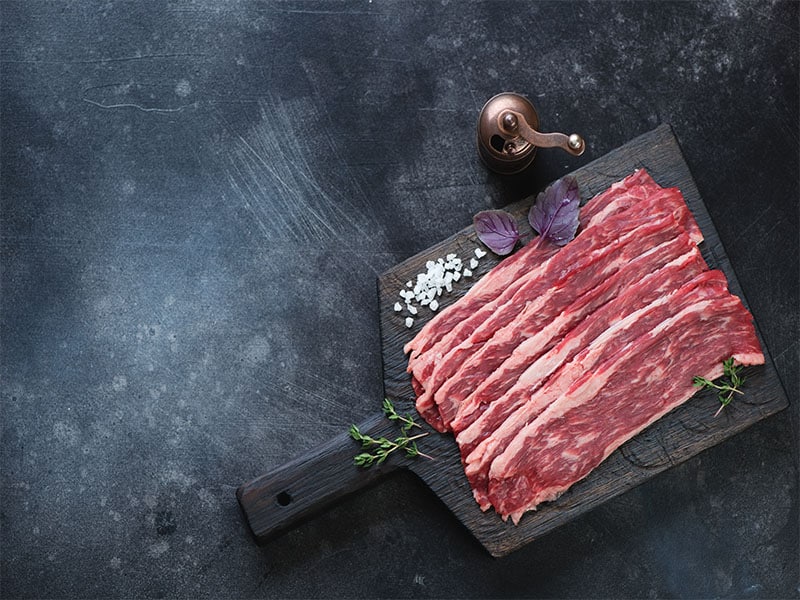 Bacon goes bad because of many factors, and it's like a lot of causes impact the quality of food shelf-life. For example:
You open the bag, bacon goes bad
You store it improperly, bacon goes bad
You smoke it insufficiently, bacon goes bad
Here are some signs that quickly tell you that bacon has gone bad:
Sour smell
Sticky texture
Moldy flecks
Unusual color
And you are sure not to use bad bacon, and it can make some hazards for health.
As such, instead of wondering, "does bacon go bad?", you might look for tips to realize as quickly as you can about bad bacon.
Either way, you can also make decisions about the bacon if you are just in doubt and have not many signs on the bacon surface. You need to know its shelf life by type and based on that for your following action.
How Long Does Bacon Last By Type?
One of the suggestions here is that you should prepare some basic knowledge about bacon shelf life by type to guarantee the result by yourself. This is an easy and practical solution when you do not care about other factors relevant to the surface or smell.
Actually, there are 3 simple rules about how long bacon goes last that you can apply in any situation.
First, cooked or pre-cooked bacon has a shorter duration of use than the fresh or raw one in the same condition (stored in the refrigerator). The time frame cooked bacon can stay out is even shorter, so be sure to always store it in the fridge for extended shelf-life.

Second, an opened bacon package can be used sooner than an unopened one.

Last, a vacuumed bacon package can be stored for the longest time in the same condition in the freezer. And this may be only one type of bacon that can sit at room temperature for 1 or up to 2 weeks.
That means once opened or cooked, and bacon should be used as soon as possible. If you want to maximize the time of storing it in this case, you should slide, wrap, refrigerate it for next week, or vacuum and freeze it for up to 6 months.
Now you can remember or print out the guideline below for quick reference if needed. Kindly note that all types of bacon are default in the fridge.
| | |
| --- | --- |
| Type Of Bacon | Best Used Within |
| Unopened-raw | 5 – 7 days |
| Opened-raw | 5 – 7 days |
| Refrigerated, unopened | 5 – 7 days |
| Unrefrigerated, unopened | 5 – 7 days |
| Refrigerated, opened | 4 – 5 days |
| Unrefrigerated, opened | 4 – 5 days |
| Cooked | 4 – 5 days |
How To Tell If Bacon Is Bad?
As you take out your bacon from the freezer to prepare a savory and healthy breakfast with air fryers, you realize that the meat has been in there for God-knows-how-long. So, how can you tell that the bacon is still edible?
If you've ever had ham before, you'll know how difficult identifying signs of spoilage in ham can be. This is no different from how most people have problems telling whether their bacon is bad. Fortunately, there are 4 useful guides to help you with this issue.
Tip # 1: Using Your Senses (Looking, Smelling, Touching)
Your senses are really important when you want to check situations with any kind of food, and bacon is not an exception. The key here is ticking on the signs of good or bad to know whether bacon goes bad or not.
Looking
Let's take a look at overall bacon, and a good one will be covered in pink and bright. The bacon may tend to be yellow a little bit, but this sign is still ok as long as its color is bright. The tip is that the more dark skin color, the more unhealthy bacon.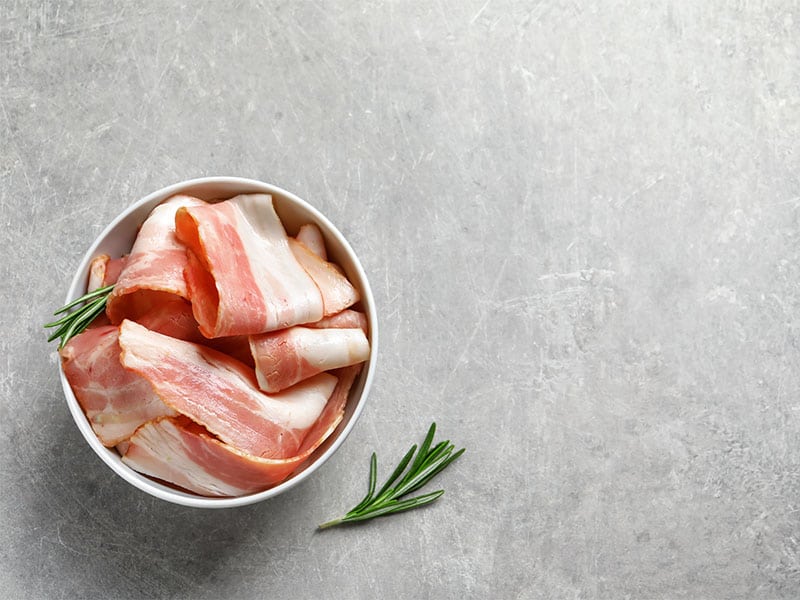 It means you got a bad sign if the bacon is dark blue, grey, brown, or really dark brown. And one thing you need to do is immediately wrapping the bacon piece up with plastic before throwing it, and you will protect the air in your kitchen by this action.
Smelling
I am sure you can not ignore or hide the signs if bacon goes bad in this case. Instead of an attractive smell as normal, your nose will be shocked with a terrible odor that may be rotten, rancid. I think you will not dare to consume that bacon.
Touching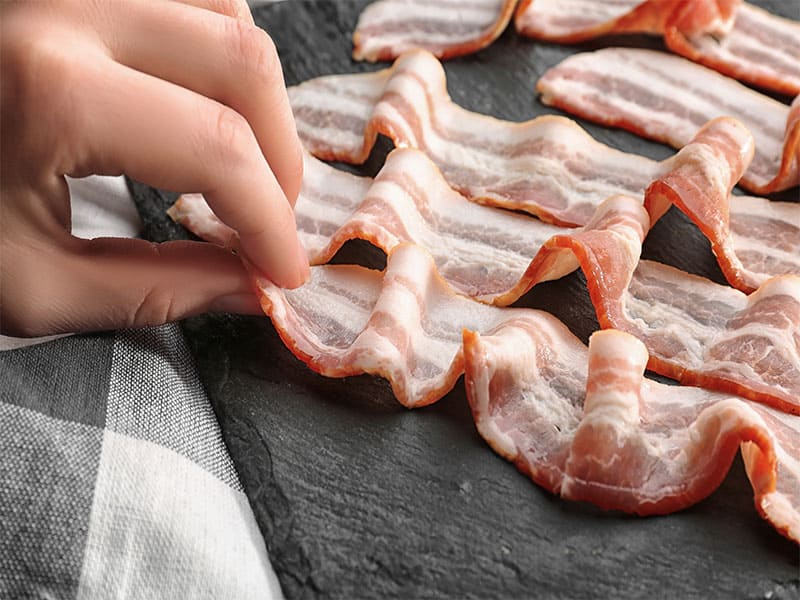 Using your hands to feel the bacon to confirm whether its muscles are toned or not. If you feel strong, or firm, and elastic from muscles, congratulations! But on the opposite side, slim or wet and soft muscles are dedicating that bacon goes bad. Forget this bacon and look around your room for a better replacement for your meal.
Tip # 2: Using Common Knowledge About Bacon
In fact, some basic and simple information you hold will be activated. It's time to go back to the "how long does bacon last by type?", and check again on information about the due date of each type in comparison with bacon on your hand.
In this tip, you will estimate the results based on bacon type, but just remember to check the expired date and sell date on the product labels because they are always valuable references in any case.
Tip # 3: Asking Some Help
Whenever you need some help, even with the question "does bacon go bad?" or seeking advice on bacon situations, you should ask for it. Someone who really loves bacon and is an expert in knowing how bacon goes bad, he or she can show you some tips for quick realization and saving much of your time to research.
It's a lucky thing if you have a roommate or anyone else who is living together with you, and he or she will be there when you need to check your bacon.
Tip # 4: If You Are In Doubt…
Even though you prepared some knowledge about bacon or have an expert nearby, you may fall in doubt, just because the printed date on product labels is not clear, or a lot of information and advice.
My experience is that you should stop thinking about consuming if you have any doubt, do not take a risk with your health while you can buy another one better absolutely.
How To Extend The Shelf Life Of Bacon?
By properly storing bacon, you can extend its shelf life. Storing bacon in the refrigerator after use can make it last longer. Moreover, freezing bacon is also a great way to retain its flavor for a more extended period of time.
Here I will show you the ways to store bacon in the fridge and freezer.
In The Fridge
Storing bacon in the fridge is one of the best ways. Bacon can be kept at an average temperature of 40F with less chance of degrading.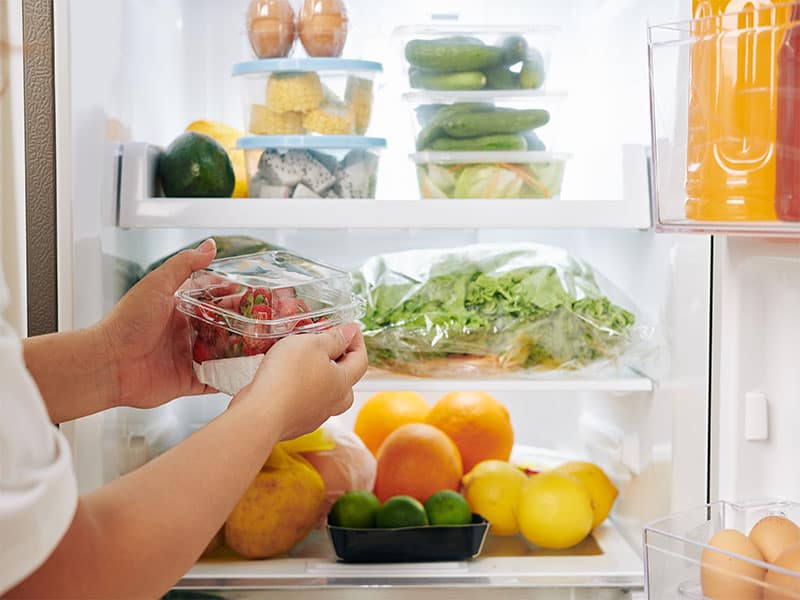 Cooked Bacon: You should store cooked bacon in an airtight container/freezer bag to ensure there will be no leaks and extend the cooked bacon's shelf-life in the fridge. Also, by doing this, you can have bacon ready to reheat whenever you need it.
Opened Bacon: After opening the bacon, you can make use of the package to store the bacon in the fridge. In addition, you can also cover the bacon with plastic wrap or aluminum foil. This way helps bacon stay fresh for about 1 or 2 weeks, and remember that you should not use bacon that is out of date.
In The Freezer
How to store bacon in the freezer properly? Keep reading to find the answer!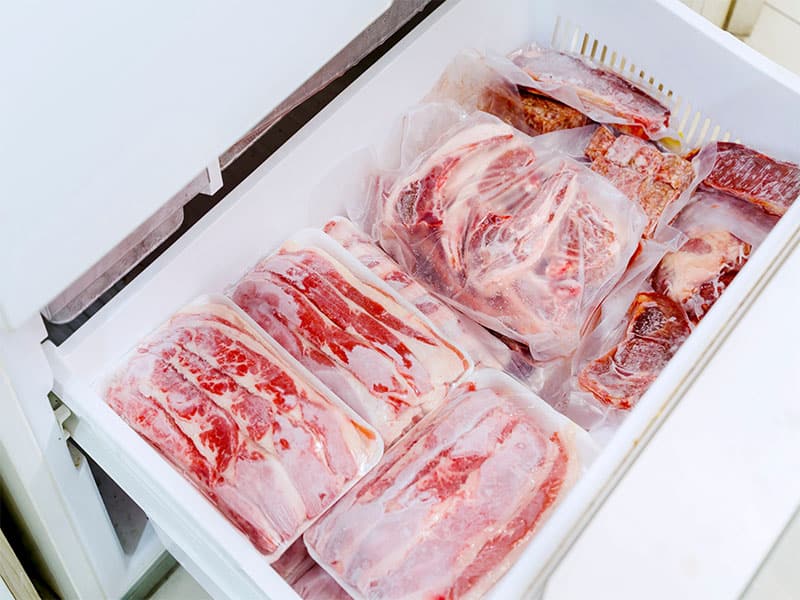 Cooked Bacon: You have to wait for bacon to cool down before storing it in the freezer and use a paper towel to absorb the excess fat. Place the bacon in the freezer bag and use the vacuum sealer to keep air out. Cooked bacon loses flavor after being frozen for an extended period of time. Therefore, you should only store cooked bacon in the freezer for 2 months.
Unopened Uncooked Bacon: You can store the whole package of unopened raw bacon in the freezer for about 6 to 8 months.
Opened Uncooked Bacon: If you have opened the bacon package, it can last about 6 months with the same flavor. And it is best to wrap the bacon in plastic wrap or aluminum foil to maintain its flavor.
Additional Tips For Protecting Bacon From Going Bad
As bacon goes bad, you should hold the basic methods to protect bacon from it or store bacon longer. It's not just too simple, like putting all foods you have into the refrigerator, but not too complex like a producing process.
Although many factors can cause bad bacon, even if you have it before the printed due date, you can help protect bacon from bad and keep its quality until the time of best use.
Wrapping: Bacon should be better stored if it is covered by some materials such as plastic. You can wrap it up then store it in the refrigerator or freezer for a long time.
Salting: This is a recommended action before you refrigerate or cook bacon because it helps bacon muscles be more toned and releases not a good smell, if any.
Freezing: Other kinds of food can last longer in the freezer, and it is the same with bacon. To avoid the situation that bacon goes bad so soon with your expectation, you can freeze it, but don't forget to wrap it up before.
Splitting: A big piece of bacon will go bad sooner than a slide one. This is a very simple but useful guide for you. Moreover, you can maximize storage space with small bacon pieces. So, split it out, then you can store bacon properly.
Vacuum sealing: This method helps store bacon longer and keeps its smell and quality safer. If you apply this action for pre-cooked bacon, you can set it at the pantry at the normal temperature for 2 weeks.
Use Bacon As Soon As Possible: Yup, this is an absolute guide for you if you want to enjoy a good meal with your favorite bacon and avoid wondering, "does bacon go bad?" or "what are tips for the quick realization that bacon goes bad?".
Unless you're going to have a meal with bacon soon, refrain from buying it. In case you buy too much by accident, you can incorporate bacon in various dishes, such as salads, and serve the dishes alongside potato soup, for example. Don't be afraid to get creative with your cooking.
Can You Freeze Bacon?
Freezing bacon can help extend its shelf life for a longer time. Following are some of the effective methods for freezing bacon that will also make the process of thawing frozen bacon considerably easier:
Freeze Bacon Slices: Slice the bacon before freezing is a smart choice if you just need a few amounts of bacon after it's defrosted. After slicing, you should arrange the bacon slices on wax paper and put them in the freezer.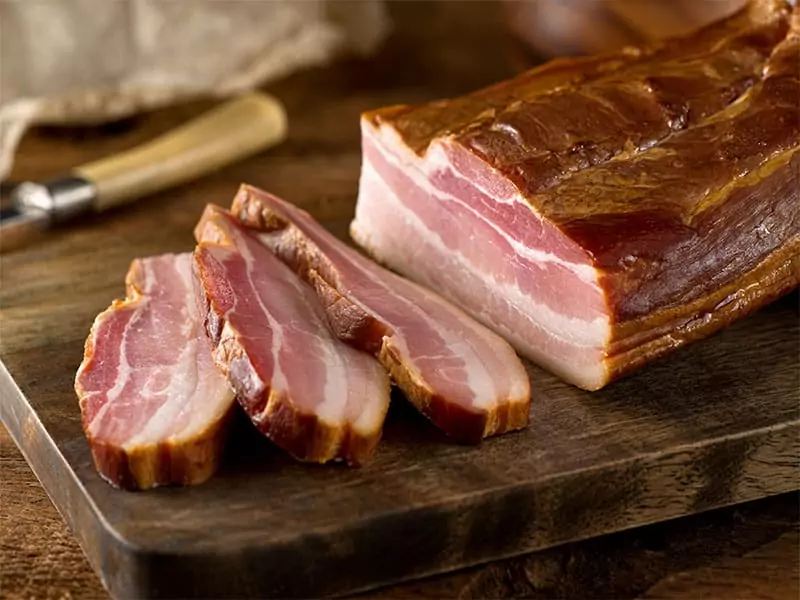 Freeze Bacon Rolls: Freezing bacon rolls allows you to use them right away after they have been thawed. Arrange the bacon rolls on top of the baking sheet covered with wax paper (wax paper alternatives such as aluminum foil is acceptable as well). Remove them from the freezer immediately after the bacon rolls have completely frozen and put the bacon rolls in a secure bag.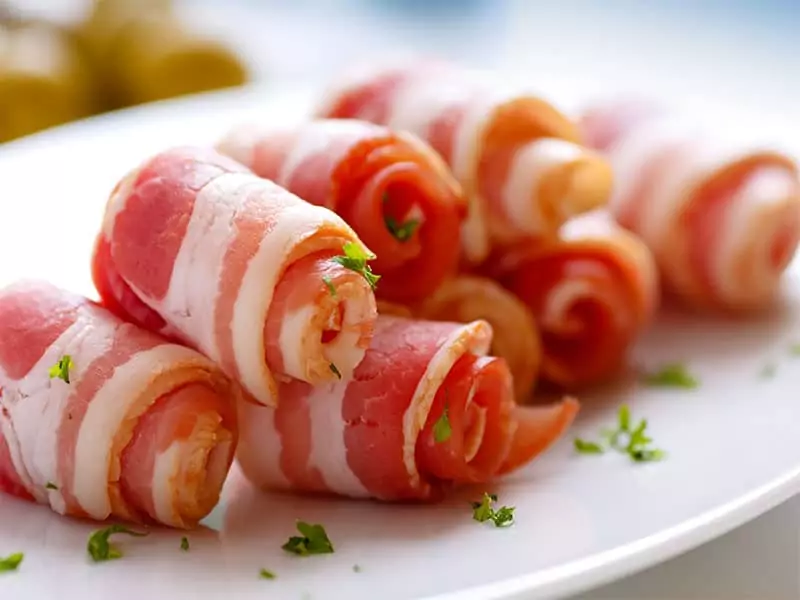 Freeze The Whole Package: This is undoubtedly the quickest way to freeze bacon. But this option is also feasible if you plan to use the whole package after defrosting the bacon.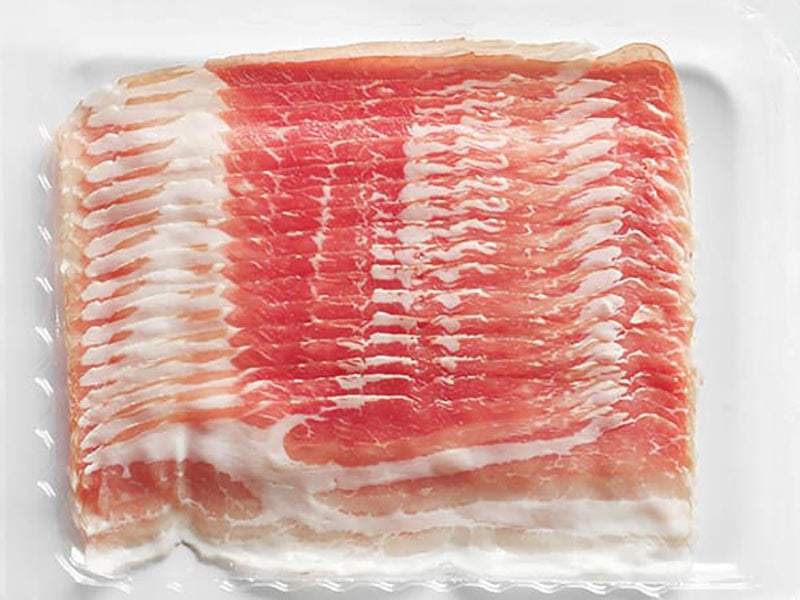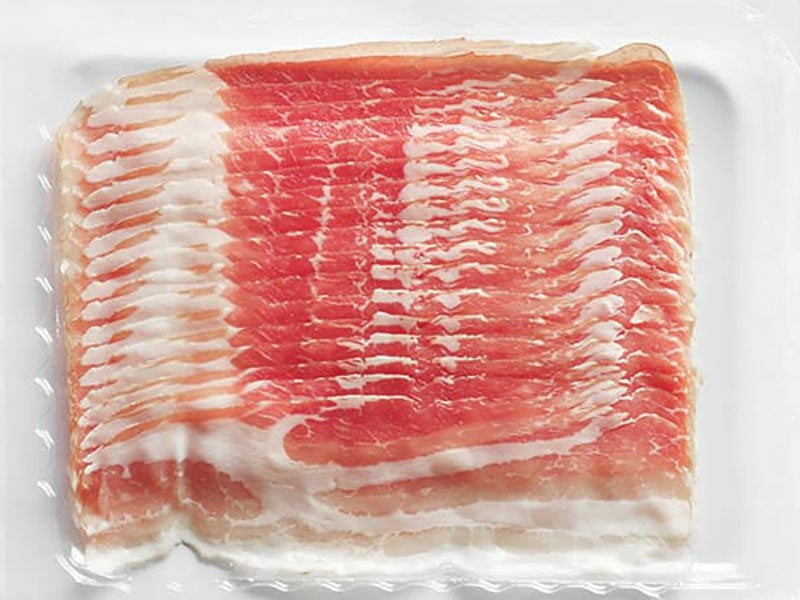 How To Know You Had Bad Bacon?
(Some signs showed that you had had bad bacon already.)
Unluckily, sometimes you do not know about the bacon situation before having it. Sometimes you just can't get over your bacon craving, although you are afraid of its bad signs. What happens with you then?
Some bacterias in the bacon can make you sick, and the risk here is that you can get food poisoning. With that, it can cause nausea, cough, chest pain, etc. (2). You should consult a doctor soonest if you have any symptoms.
Because you know the answer of "does bacon go bad", you can avoid having bad bacon and focus on tips for quick realization of its situation before.
To-Do List For Bacon Lovers
Hey, bacon lovers, I know it's a wonderful experience when you have a meal with your favorite bacon. And a to-do list called you for checking and applying to protect that unique expectation.
Preparation: Remember that bacon can go bad, prepare some tips for quick realization of its situation and some basic knowledge of bacon shelf life, or store bacon properly.
Consideration: Firstly, you should consider before you make the decision to buy bacon. As said, if you are living not too far from the supermarket, do not buy a lot of bacon and store it for a long time. Instead of that, you can wait until you are sure you want to have bacon for the upcoming meal, or just buy some bacon enough with you for the nearest meals.
Checking Information: You need to check sell-date and expired date carefully before buying and check again before using. Besides, you should remember to use products within their shelf life by type, as mentioned in the parts above. Just by this small action, you have a better experience with bacon when protected from the risk of bad situations and avoid wasting food.
Having and applying: In fact, all my expectation in this article is you will have bacon and really enjoy it. You do not need to be afraid of some things or consider so much about "does bacon go bad?" question. As such, my task is to provide some tips and a to-do list so that you can use it whenever you want. Your task? Apply all.
Getting more experience: As a bacon lover, you will be motivated in researching and applying new methods to enjoy bacon more. Through that, you may get more experience and sometimes, you do not know or you know, many other amazing tips will be provided by you. I just say, "I love this thing," if it happens, and feel free to share with all bacon lovers like you.
FAQs
Here are some common questions that bacon lovers always ask. Keep on reading to get more information about how to prevent the bacon from going bad.
Follow The Guidelines To Ensure Bacon Last Longer
Since bacon is a common meat product and improperly stored bacon can go bad, knowing how to store bacon properly is vital to avoid spoilage and food poisoning. Remember to use the look, smell, touch test to see whether you can use the bacon or buy a new pack.
Do you other signs showed that bacon has gone bad? Are there any tips for storing bacon that you want to share? If you have anything to ask, feel free to send me a comment. And remember to share this post with your mates if you find it helpful! Thank you for reading, and have a nice day!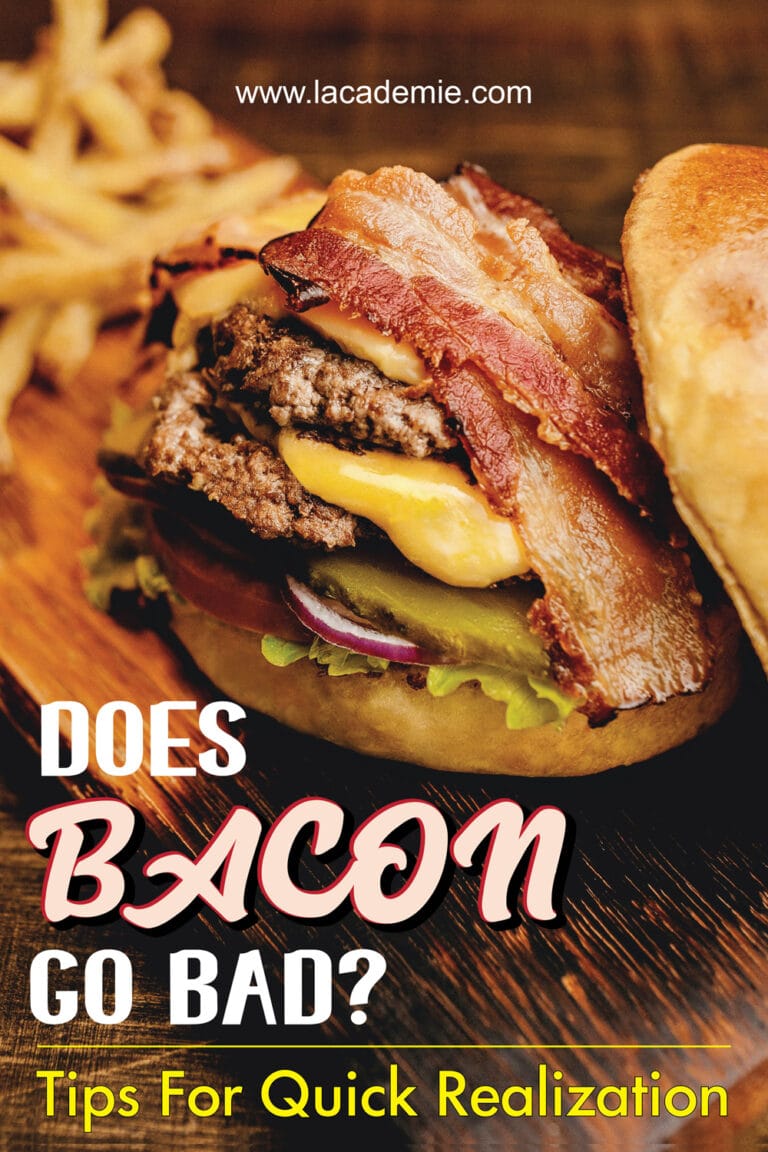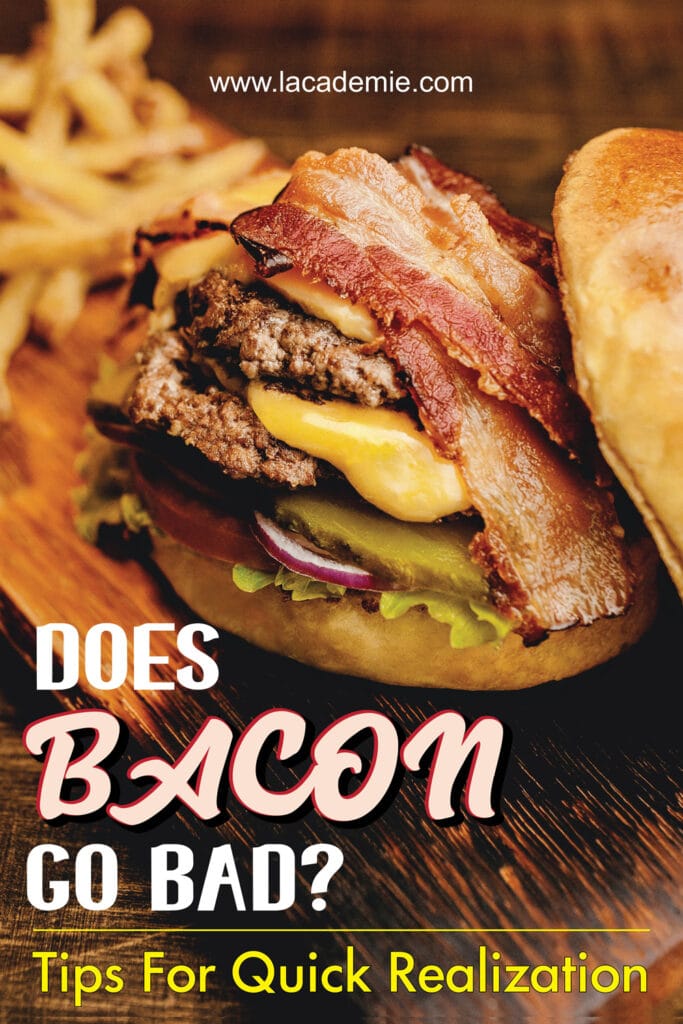 References
(1) Link, R. (2021). www.healthline.com. How Long Does Bacon Last?. [Online]
(2) (2021).www.cdc.gov. Food Poisoning Symptoms. [Online]