Wax paper is a must-have in your kitchen, but how can you find wax paper substitutes when you run out? Thanks to its non-stick and water-resistant properties, wax paper can be used for many purposes.
It's also often used as food wrappers because wax paper does not melt in water. However, sometimes we forget to buy enough wax paper to use. You might feel lost and wonder what to use to line your baking tray or wrap the cheese
Don't worry! This article will help you find the right substitute when you suddenly find yourself with no wax paper available. There are more replacements for wax paper than you might expect, and they are also easy to find items in the kitchen, too.
But first, let's figure out what wax paper is made of.
Best Replacements For Wax Paper
Parchment Paper
Paper Bag
Aluminum Foil
Silpat Paper
Oil, Butter, and Flour
Silicone Rubber Mold
Freezer Paper
Plastic Wrap
Butter Paper
Tracing Paper
Beeswax Wraps
The Truth About Wax Paper
Wax paper is a type of paper with waxed coating on one side. It is mainly used to wrap foods for proper storage. You can also use wax paper to line baking trays as a way to keep the cake from sticking. Wax paper is commonly packaged in rolls, or squares in many supermarkets and stores.
The tradition of oiling the wax paper renders it moisture-proof, and also creates the semi-transparent shade. Many years ago, people already knew how to coat the paper with beeswax to retain the moisture and fragrance. So yes, wax paper has been existing for a long time.
If you want to try your hand at making DIY wax paper, check this out.
Wax Paper's Various Applications
Here are some prominent usages of wax paper
Wrap food to be stored in the freezer
Prevent the water from seeping in the food
Retain the moisture of the food
Retain the aroma of the food
Baking trays liners
The Best Wax Paper Substitutes
Thanks to its convenience, wax paper is a popular tool in the home. However, sometimes you forget to stock and run out of it. Here are some replacements to use in those times!
Parchment Paper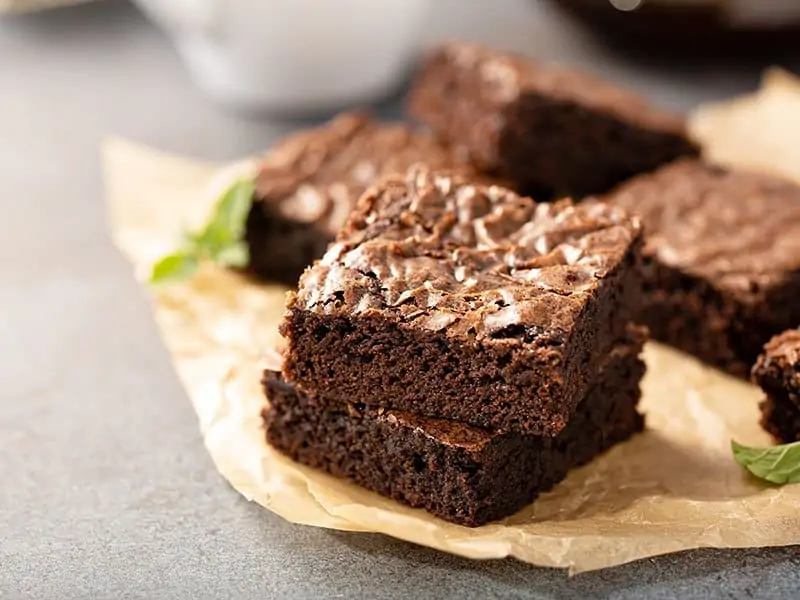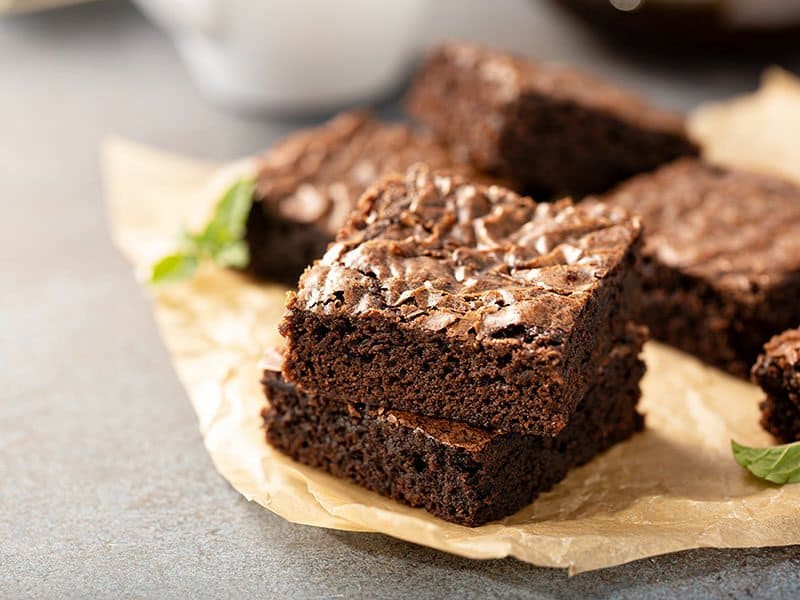 Parchment paper and wax paper are similar in many ways. So it's okay to use wax paper as a replacement for parchment paper and vice versa. After all, they are both coated with ingredients to make them grease-resistant and non-stick.
However, parchment paper's coating gives it a much higher melting point, up to up to 450°F. While parchment paper is coated with silicone, wax paper is coated with either paraffin or soybean wax.
As for their applications, you can use parchment paper instead of wax paper to line baking sheets or cake pans, as they are both non-stick thanks to the coatings.
Similarly, just like wax paper can be utilized to wrap up food for storage in the freezer, parchment paper can do the same thing. Parchment paper can even cover the food prep containers so that food does not stick to the surface.
Paper Bag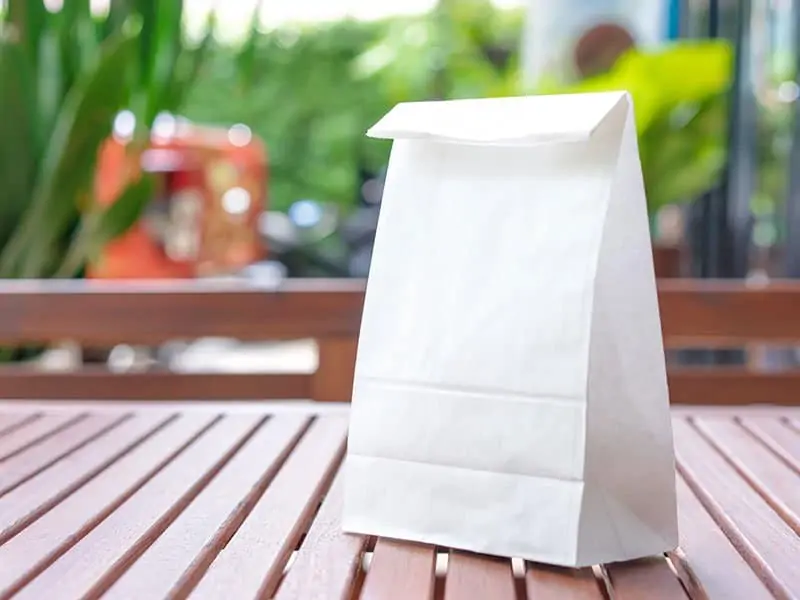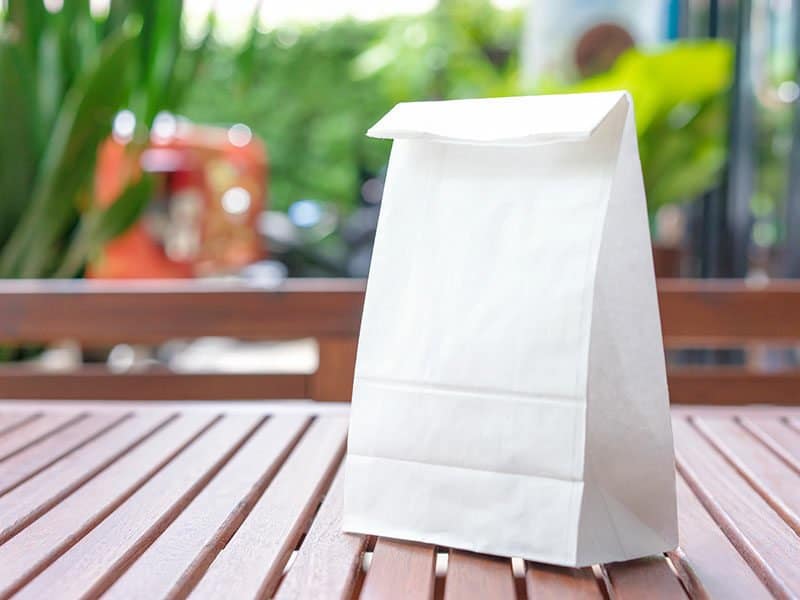 Paper bag is an excellent replacement for wax paper when it comes to wrapping food for storage. An advantage to paper bags is that they're recyclable, environmental friendly. However, you should never use them for baking or cooking.
No need to mention the low burning temperature of the paper bag, which will be a disaster if you put it in the oven, the ink on the bag can interfere with your food too. So strictly limit the uses to food storage.
Aluminum Foil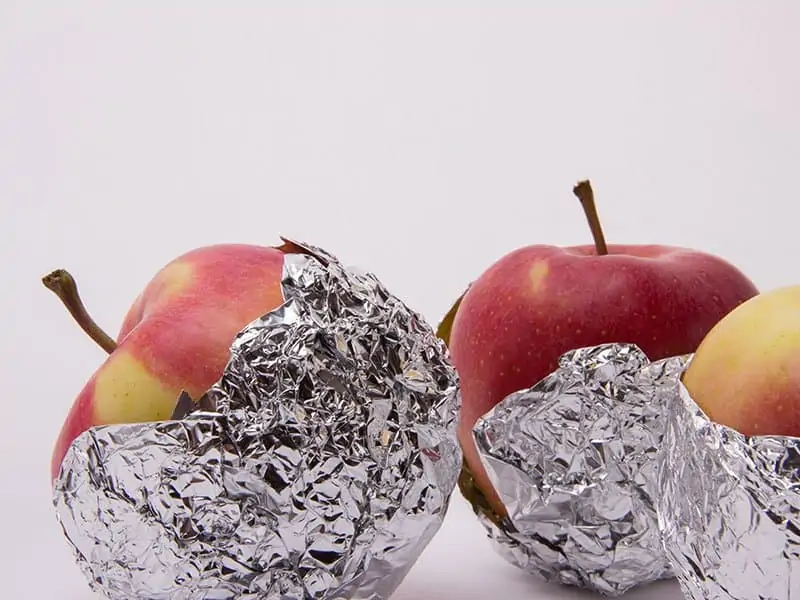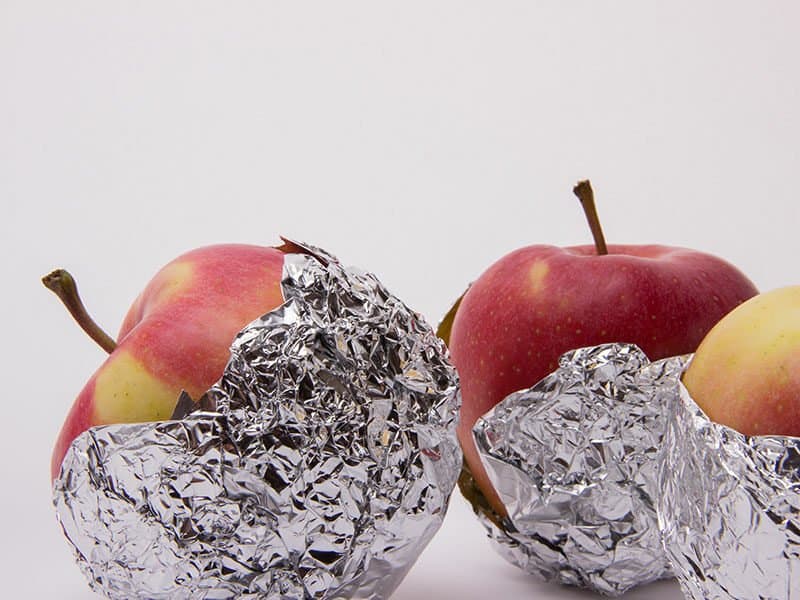 Another recyclable wax paper substitute is aluminum foil. It is a layer of tin, which is easy to manipulate. You can fold or make it to any shape that you want. Although tin foil is not non-stick, it does help retaining the moisture and protect the food from any unwanted mess like spilling or dripping.
If you don't want your food to stick to the foil, lightly coat it with oil and your problem is solved. Tin foil is a great tool for steam veggies or meat, or even put in the oven for baking. Just keep in mind that the frosted side of the foil can oxidize when it comes to contact with the food, and alter the taste.
Nevertheless, if you can't find a satisfactory answer to the question "Is wax paper compatible with the oven", your next best bet is aluminum foil. Just remember to coat the foil with some oil to prevent the food from sticking.
It's also a great tool to store food in the freezer as it can prevent freezer burn as the average thickness of aluminum foil is rather impressive. You can also go for heavy-duty aluminum foil if you want your food to have better protection against freezer burns.
Do you want to know how to decorate your kitchen with aluminum foil? Check out the video below!
Silpat Paper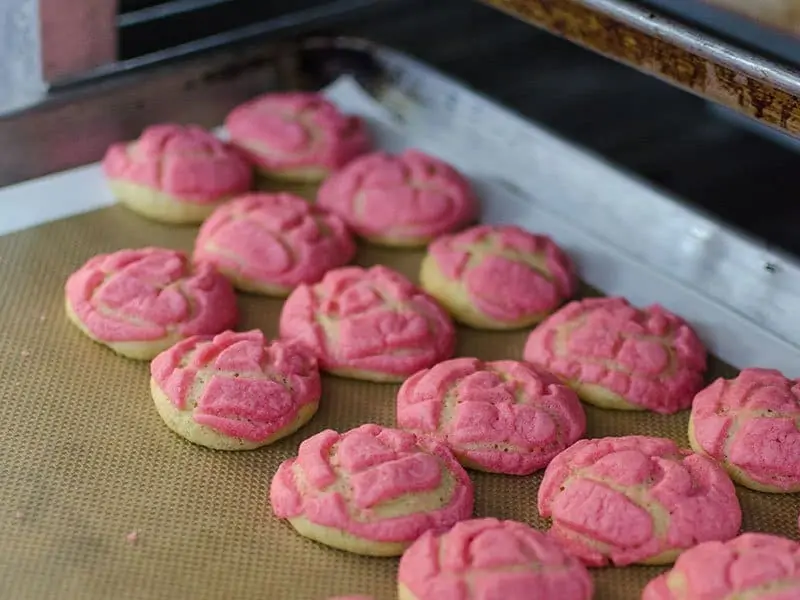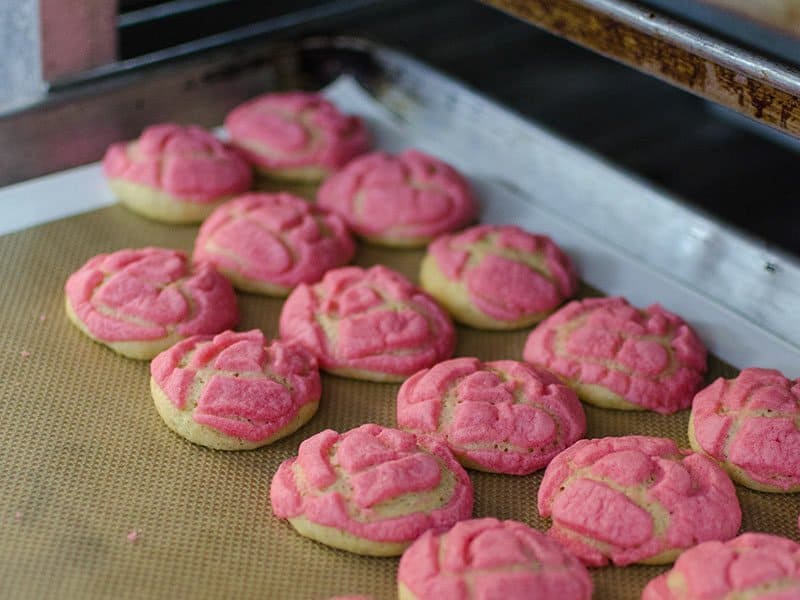 Silpat paper, or also known as baking mat, is a little bit on the pricey side. However, the cost comes with its benefits. You can use a silpat paper up to a few thousands times! It is also made of silicone and much more durable than wax paper.
You can reshape the paper in any form you desire. It's very versatile and handy. You can use silpat paper for food storage, food decoration. Thanks to the high temperature durability, silpat paper is easily used for baking. It even keeps food from sticking all over the place!
So, whenever you feel unsure if it's acceptable to bake cookies on wax paper, your best alternative is silpat paper. Don't be put off from getting this product because of its sheer price, you'll certainly find silpat papers a worthy investment.
Cleaning up is easy, too. You just need to use normal soap and water to clean and it's good to go!
While Silpat paper can best replace wax paper as liners, you might want to go for a cheaper choice for wrapping food, like paper bags or tin foil. And while aluminum foil and tin foil have many differences, I'd say that aluminum foil is also a great substitute in this case.
Oil, Butter, or Flour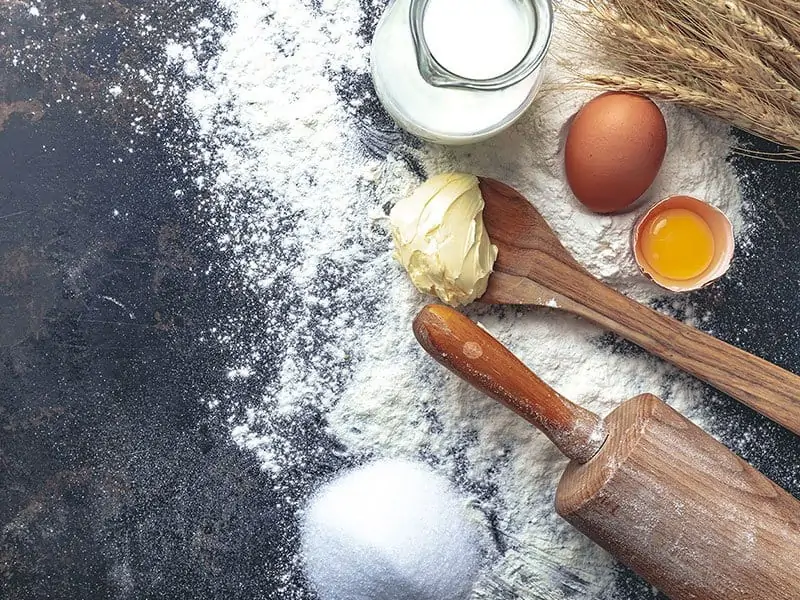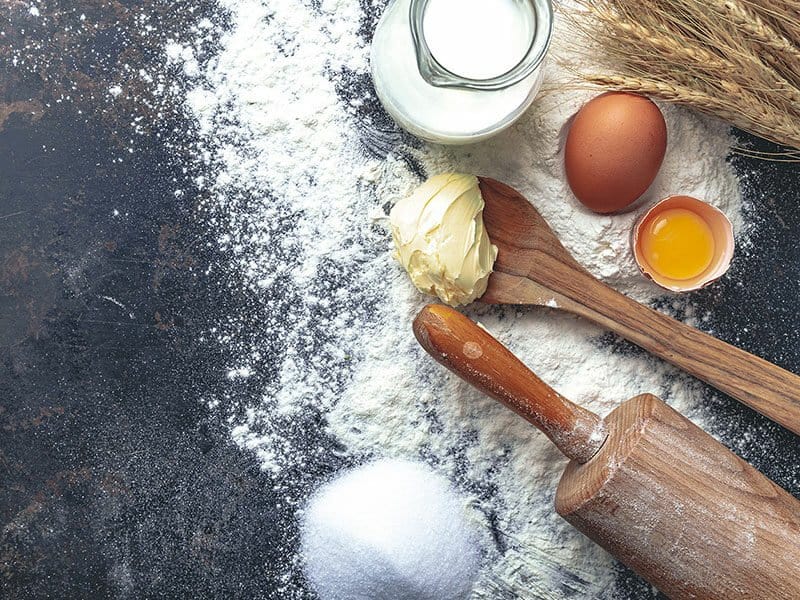 If you don't have and want to invest in a silpat paper, you can definitely use oil or butter or flour. If you bake a lot, I'm sure you have plenty of these ingredients.
Just coat your kitchen equipment with a thin layer of oil (it can be any of your favorite oils but I like to use specialized cooking sesame oil because it's very healthy) with kitchen towels, tissues or even your hand. Now you have a non-stick surface to bake or cook anything.
It is a great wax paper substitute when you are in a rush or just don't have time to go to the store.
With butter, just take some and spread it all over the surface. I recommend using butter for baking caking, as it will give the cake a shade of deliciously golden brown. If you want a non-stick surface for kneading dough, though, I recommend using oil or flour.
Sprinkle some flour over the countertop or kneading mat, roll your dough on it and knead away.
Silicone Rubber Molds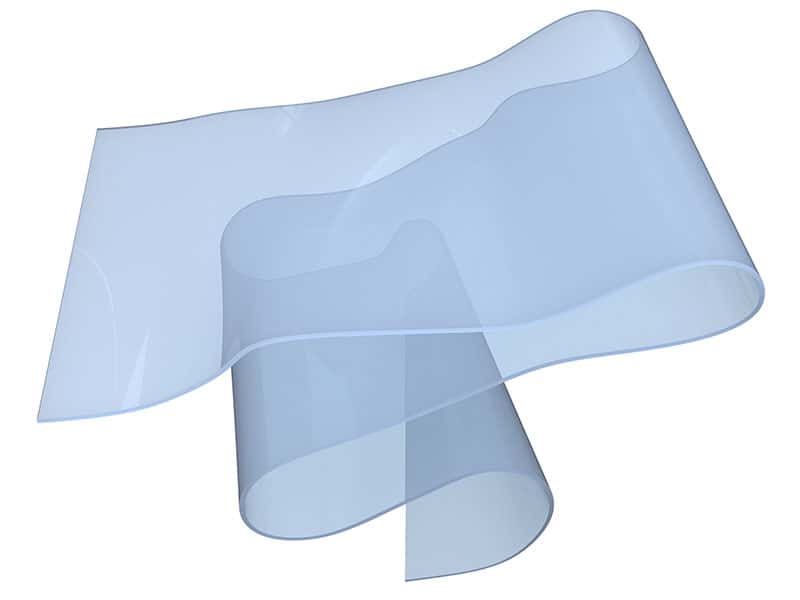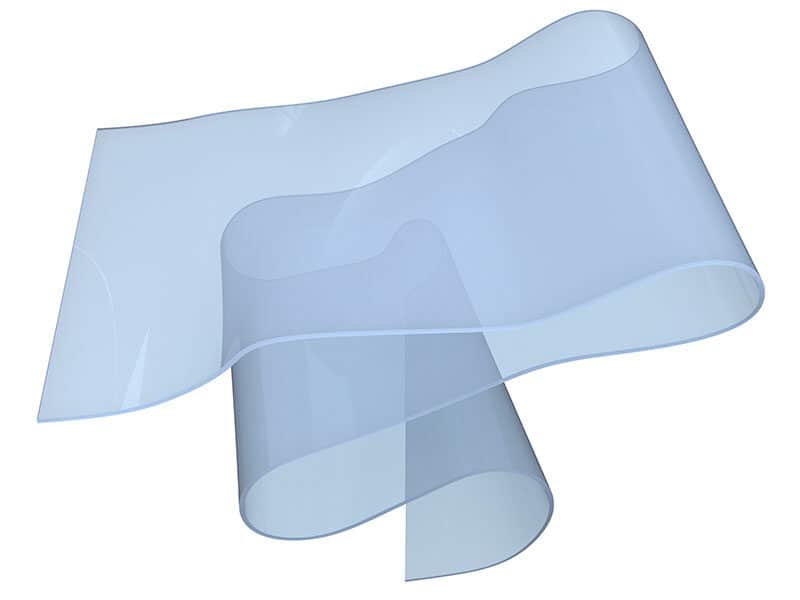 Silicone rubber molds or pads are the best replacement for wax paper when it comes to baking. It's flexible, durable and can withstand high temperature. You can easily manipulate silicon rubber pads into different shapes and sizes. You can also reuse it for a long time, so don't waste it .
Freezer Paper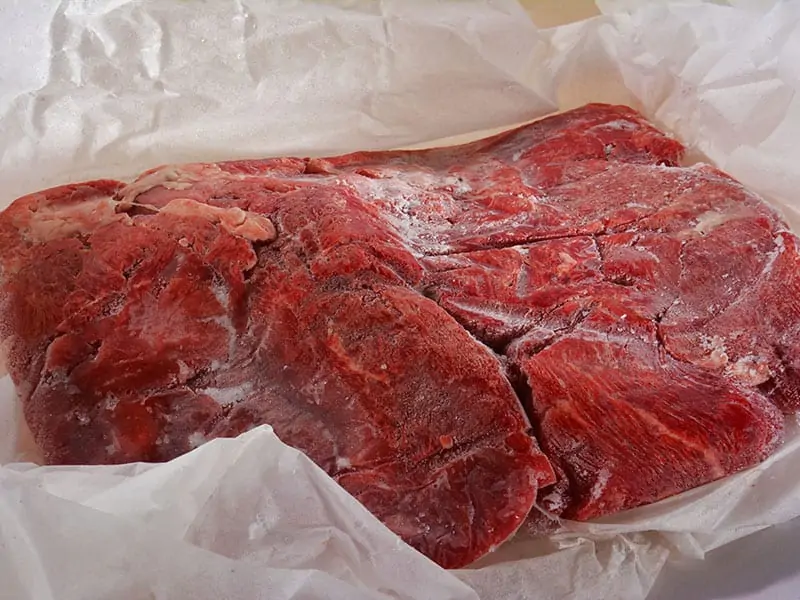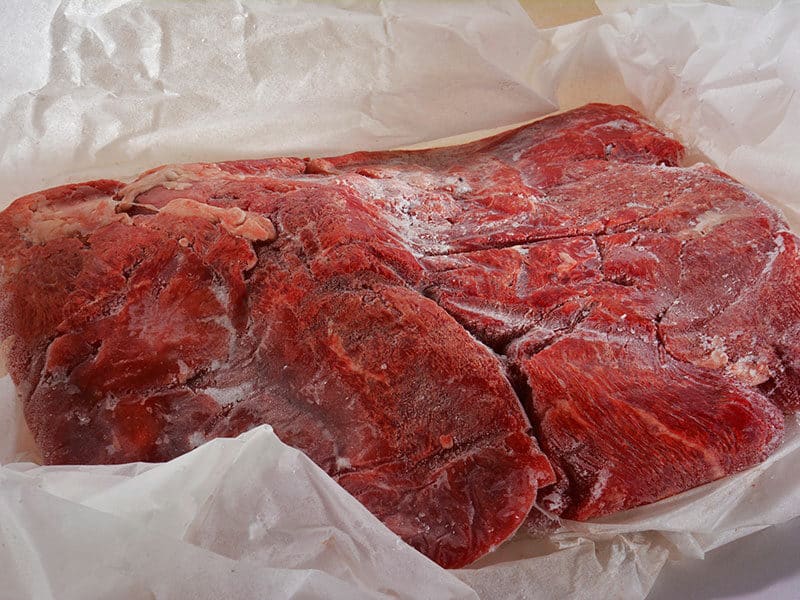 As the name indicates, freezer paper works best to replace wax paper for food storage in the freezer. Fundamentally, both wax paper and freezer paper are the same so they are both perfect for food wrapping.
When it comes to the freezer, though, freezer paper wins thanks to the plastic coating, which helps it last for a long time in the freezer.
For example, if you wrap meat with wax paper and throw it in the freezer, the meat will be good for a few months. A freezer paper wrapping will extend the duration up to a year! Just imagine!
The reason is the plastic coating almost 100% prevents moisture loss so no risk of meat juice, or even seafood, leaking out. You can also wrap cheese with freezer paper to preserve the freshness without cheese drying out.
Plastic Wrap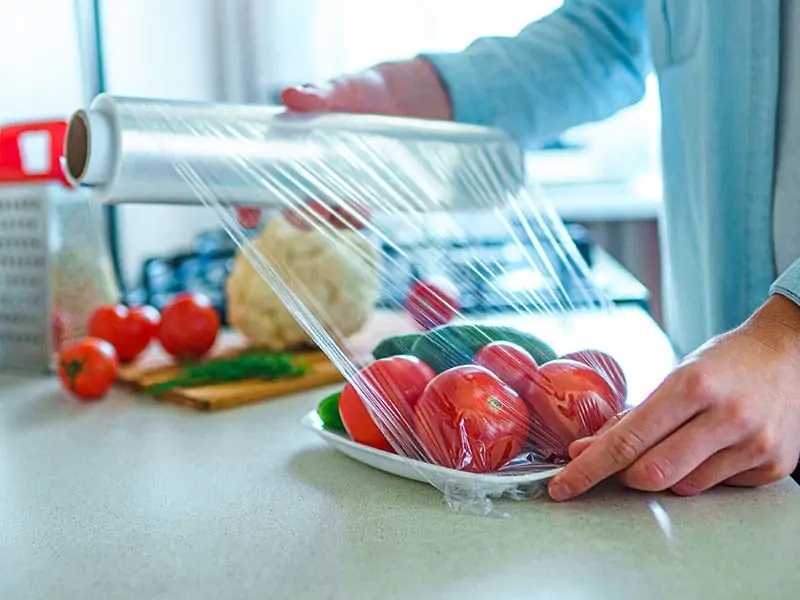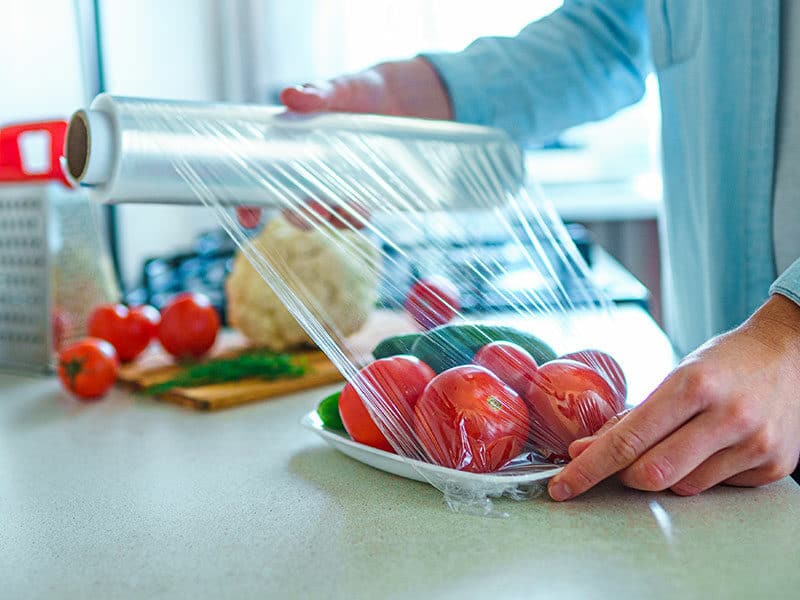 Plastic wrap is a transparent and thin plastic film that you can use to pack the food and store them in the freezer. However, it's flimsier than wax paper and nothing near a freezer paper, so it's most suitable for short-term storage.
Also, the plastic wrap will melt even at lower temperature than wax paper, so definitely never ever use plastic wrap for baking.
Butter Paper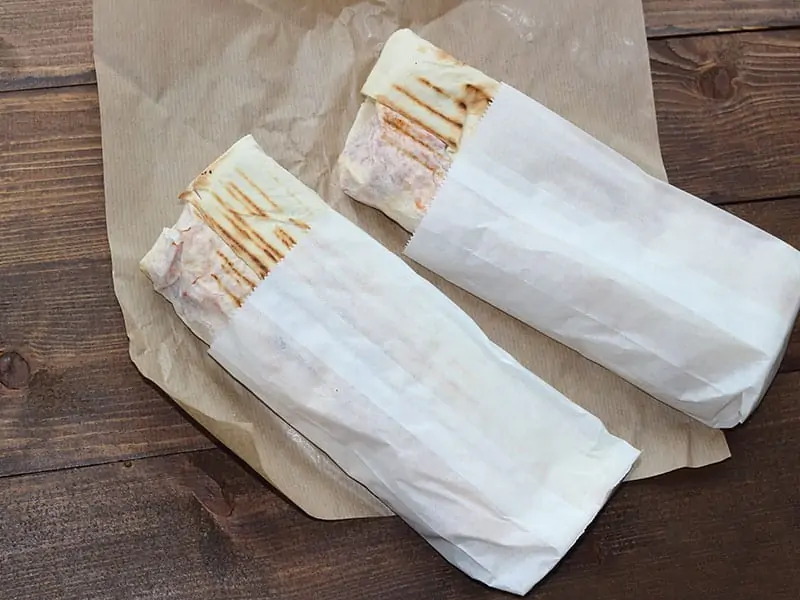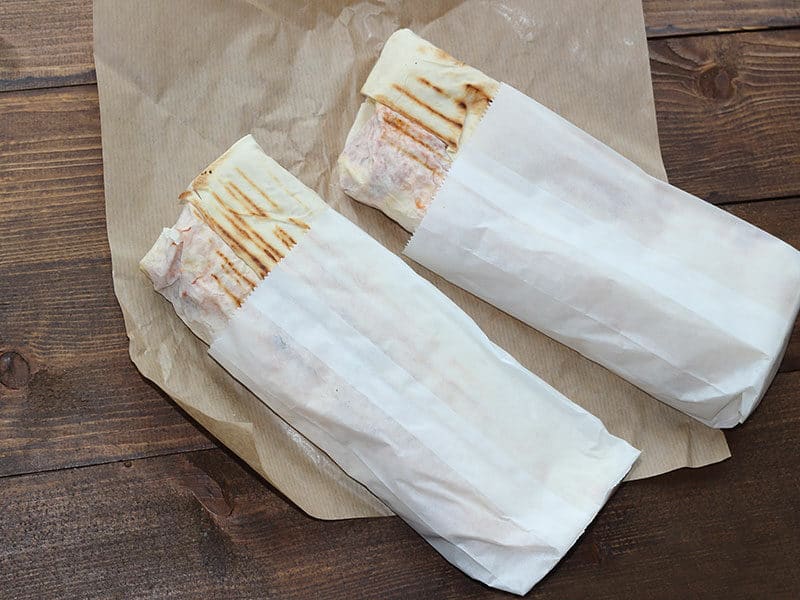 You might know this as sandwich paper. So yes, it's good for wrapping sandwiches. It is not non-stick so you can't use it for lining baking trays, but packaging moist food is okay.
You can put a sheet of butter paper over the cutting board to prep meat or seafood or any ingredients that might make a mess.
Tracing Paper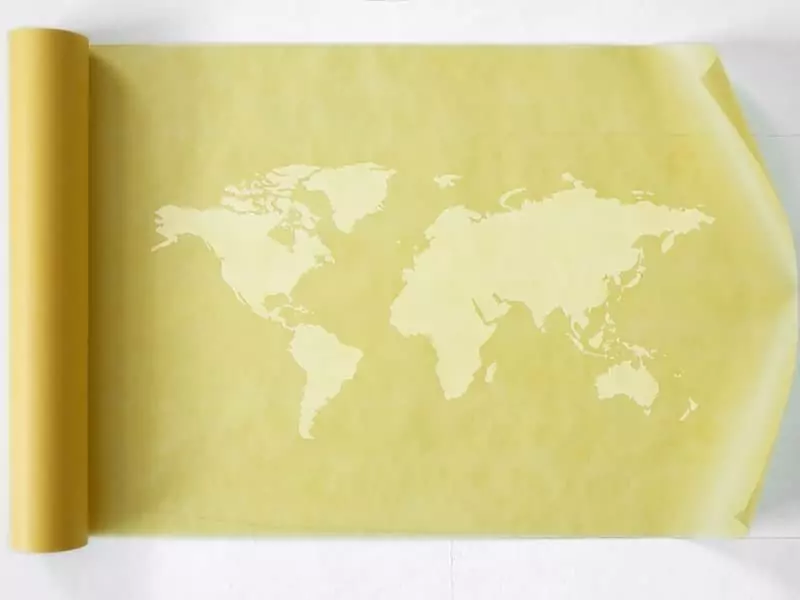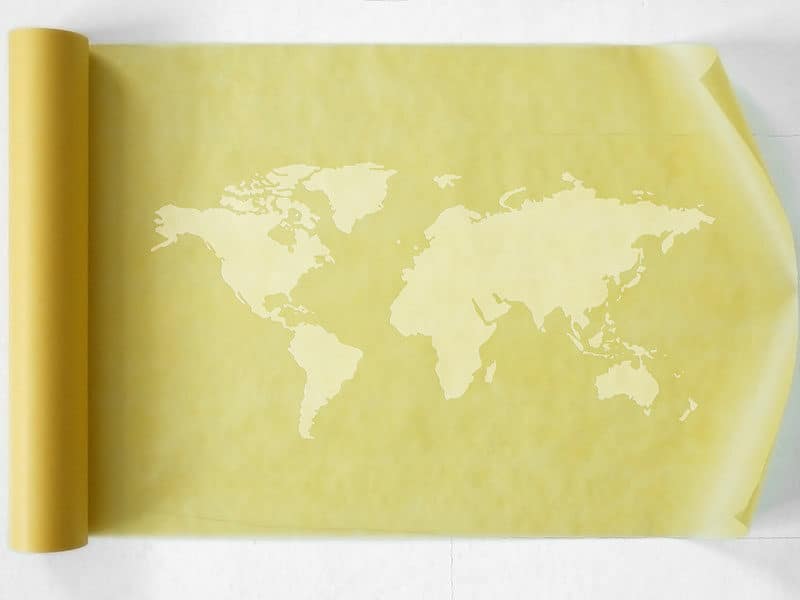 Tracing paper is manufactured from traditional paper that had the wood fibers broken with chemicals, to make it semi-transparent or transparent. You can simply copy a picture from tracing paper to another sheet of paper or even a canvas.
You can use that in your kitchen if you have it. It's silky to the touch, but it's not heat resistant. As a result, it may be used to line a baking tray or a pan.
Beeswax Wraps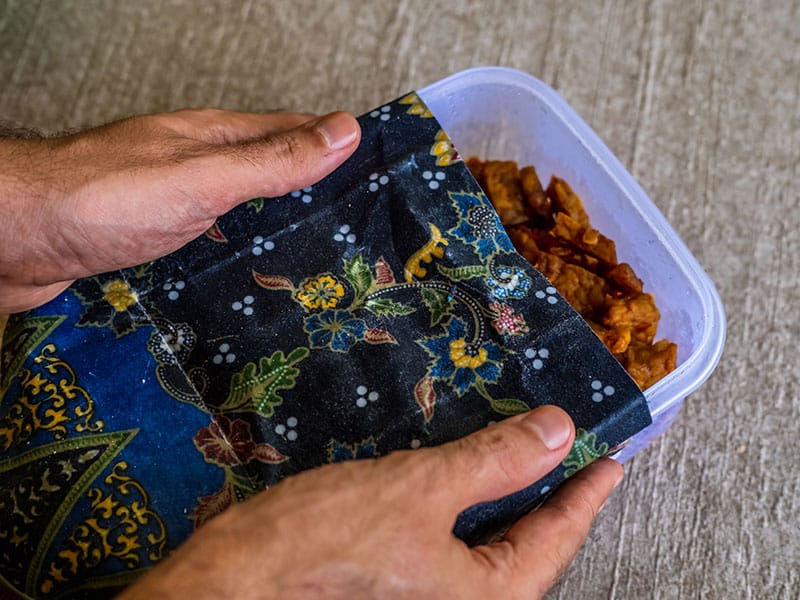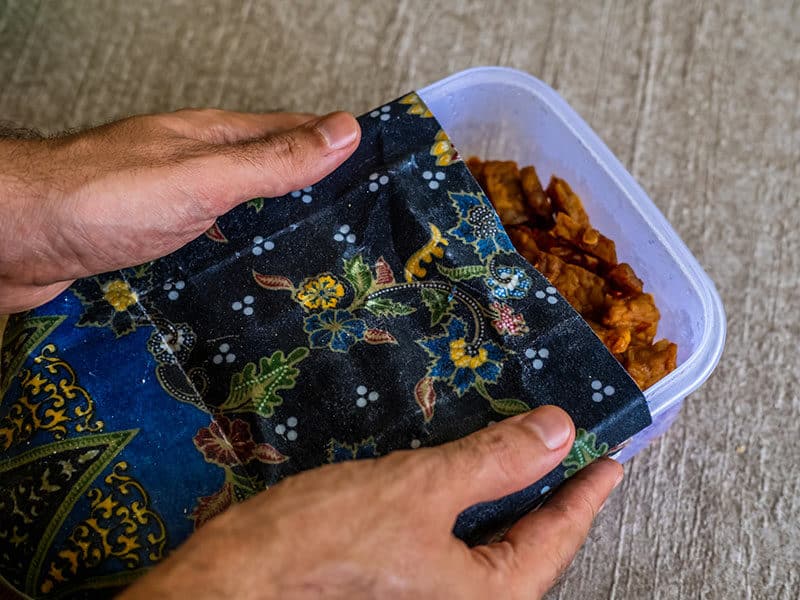 One of the newest developments in waste reduction in the home is beeswax wrap. Beeswax tape, rather than disposable plastics like plastic wrap, may be used many many times. They generally use organic cotton with beeswax, tree resin or organic oil like jojoba oil or coconut oil to make them malleable.
Make use of the warm temperature of your hand to wrap beeswax wrap around a plate of food, a mug or a bowl, then wait for a few seconds to let the wrap cool down for complete seal. It's a good option to cover cooked veggies, bread, meat, cheese or baked desserts.
It's not recommended to use beeswax wrap to cover raw food, though.
You can even make your own beeswax wrap. Watch the video to know how.
Wax Paper Substitutes For Food Package
To sum it up, all of the following are food wax paper substitutes for food storage: tin foil, paper bag, freezer paper, and plastic wrap. Beeswax wraps are good for covering cooked food, but are not usable for raw food.
Apart from plastic wrap, all of these replacements are good for long-term use and provide excellent moisture-proof and bacteria barrier. With tin foil, you can make your package look aesthetically appealing by shaping it into cool decorations – like a bird or a heart shape.
When making non-baked cookies, parchment paper serves well as a replacement for wax paper. Silpat paper, silicon rubber pads, tracing paper or good old oil or butter work just fine. You can use an oil mister to spray oil without making a mess.
FAQs
Here I answer some of the questions that you might have regarding wax paper.
Additional Tips & Advice
You know what, wax paper is not only good for cooking and food packaging. There are many other uses for wax paper, and I will introduce some of them in this section.
Wax Paper for Cleaning Faucets, Iron, Curtain Rod
Wax paper has a unique quality that makes it an excellent cleaner! Clean your chrome faucets with wax paper and they will look like they've just been mounted!
You can also use it to clean the iron. Lay a towel on the ironing board, then put a sheet of wax paper on top. Sprinkle some salt over it and glide the iron over the wax paper. This will make your iron slick again.
You can make your shower curtain glide more effortlessly by rubbing some wax paper on the curtain rod. No more struggle to get the curtain shut!
Wax Paper for Pantry Liner/Refrigerator Liner
Place wax paper on the top of your pantry to prevent grease and dust from accumulating on the wood. Replace the paper every few months to maintain the pantry like new!
What is more revolting than opening the refrigerator and finding filthy racks? To help cleaning more easily, place wax paper on the shelves and replace them regularly. Now your refrigerator is much easier to clean.
Wax Paper for Sticky Zippers
If your jacket or believed pair of jeans have a sticky zipper, just brush wax paper on it. Done!
Wax Paper for Piping Bag
No, you've forgotten to buy piping bags. Just take the wax paper and make it into a cone, cut the tip off and now you have a perfect piping bag to ice cakes and cookies.
You can choose any of my suggested wax paper substitutes. It all depends on the dish you want to cook and the supplies you have, and how you choose to prepare it. If you have any other ideas for a good replacement, leave a comment below!