Recycling is the best way to protect the environment, so the question "can you recycle wax paper" is something you need to be answered, especially if you are using it a lot in your kitchen.
Wax paper is an important factor determining the crispiness of the cake after baking and the freshness of greasy dishes with good oil absorption. However, wax paper is usually only used once and then thrown away, so it can cause a large environmental pollution problem that has not been remedied.
Therefore, recycling wax paper is of great importance. But is it possible to recycle it? Are there any better replacements for wax papers? And how to reuse it for other beneficial purposes? Let's find the answer with me.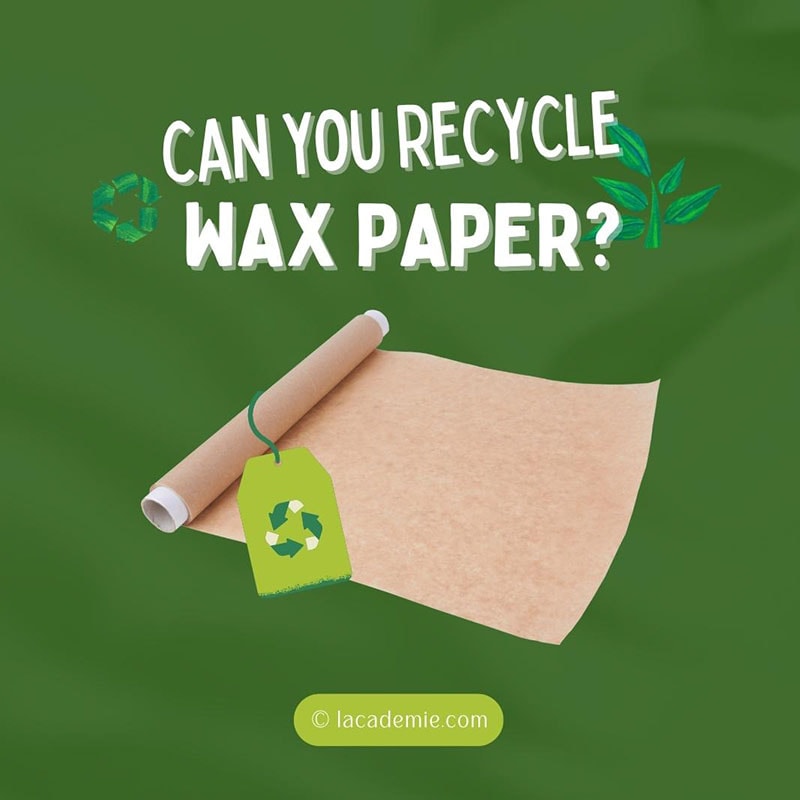 Can You Recycle Wax Paper?
You may be disappointed to hear this, but the truth is wax paper cannot be recycled. So if you want to know the reason, let's continue to find out with me.
What Is Wax Paper?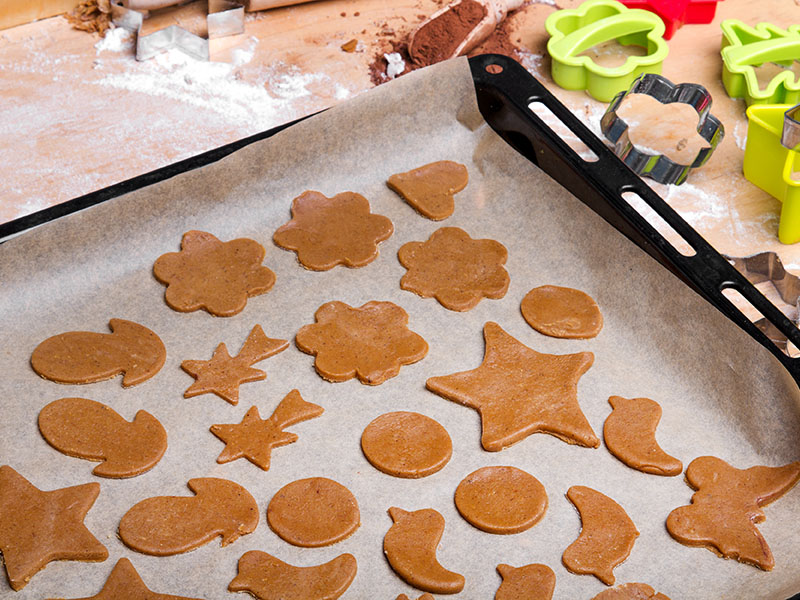 Wax paper is one of the most commonly used types of paper, especially in the kitchen. Wax paper is wax-coated paper that you often see when buying bread, sandwiches, hamburgers, fried chicken, etc., kinds of food that have oil, grease, or moisture on the surface.
In case you need a nonstick substitute for parchment paper, wax paper will be a great choice. In general, wax paper is mainly produced for packaging purposes. The waxy coating on the wax paper acts as a moisture-resistant surface, ideal for preserving the freshness of foods (1).
And wax paper is also perfectly suitable for separating pancakes and non-baked cakes like cheesecake, tiramisu, etc. It can also be ideal as a nonstick layer when you want to keep cold or freeze your donuts, maintain your best types of cheddar and other foods in your fridge in a tidy way.
After all, wax paper is easy to find. Wax paper is sold in various shapes, be it large rolls, large sheets, or pre-cut pieces to the size of food for you to freely choose. It's also well resistant to stickiness and oil absorption.
The Uses of Wax Paper
You can take advantage of wax paper to do many things. If you're wondering if wax paper is ideal to bake cookies on, or whether it'd be safe to put wax paper in ovens, you're in the right place. Here are some common uses for wax paper:
Use To Wrap Food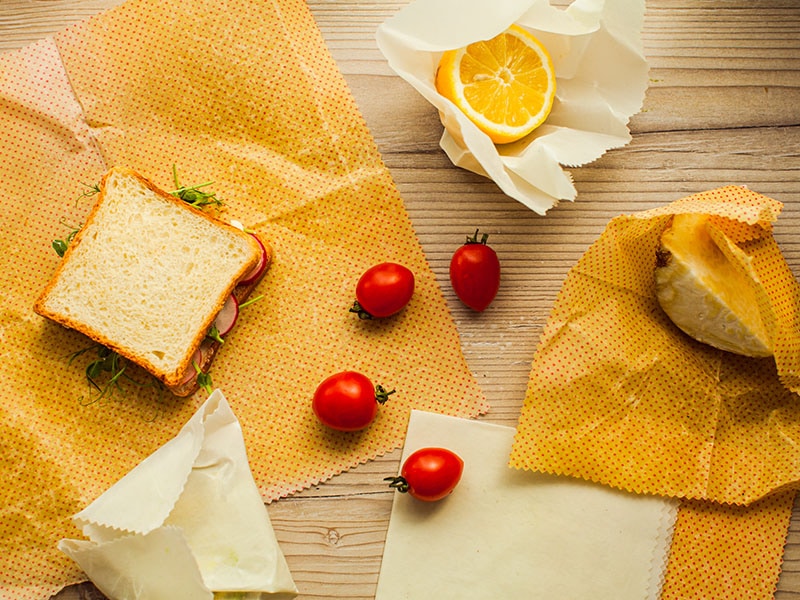 Wax paper is often used a lot in the kitchen. It is made with the perfect properties for wrapping food. In addition to the nonstick function, this type of paper is used to preserve food fresher. Using wax paper to wrap around fresh food such as fish or meat will help them preserve better.
For baked goods, you can cut wax paper to wrap around the sides of your most decent cake pan or line the bottom of the mold before putting the cake in. Therefore, the oil and moisture on the cake won't stick to the container, and you do not need to wash too many things.
Watch this video for the tips of wrapping food by wax paper: Wrap a Sandwich With Wax Paper
Use In Baking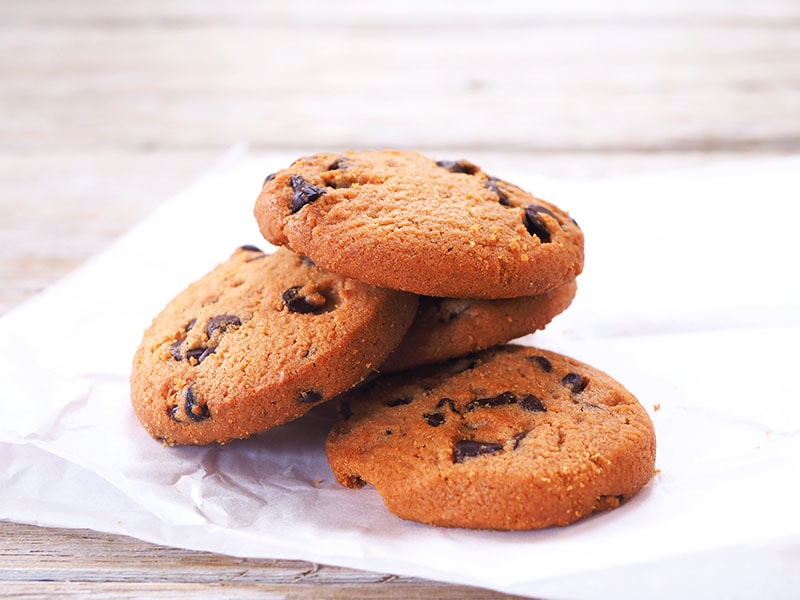 In baking, wax paper is also used to line the surface when kneading the dough or wrapping the dough for a certain period. Furthermore, a common way to make hard cookies softer is by wrapping them in wax paper and placing them in the microwave at a low temperature.
In addition, some unbaked cakes such as mousse, cheesecake, tiramisu, etc., you can also line a layer of wax paper around the mold to create the nonstick effect and keep your cake smooth.
Some manufacturers even promise that you can use wax paper as a pan liner when baking cakes, muffins, bread, or many other baked foods where the dough needs to completely cover the wax paper lining, so it won't burn.
Use As A Separation Layer
You can also use wax paper to make a separation layer between foods before freezing to ensure easy separation when defrosting or also handy when used to line the base of cakes such as cake, muffin, bread, etc. For example, you can use wax paper to make a nonstick layer between your cantaloupe before freezing.
Use To Keep Utensils Clean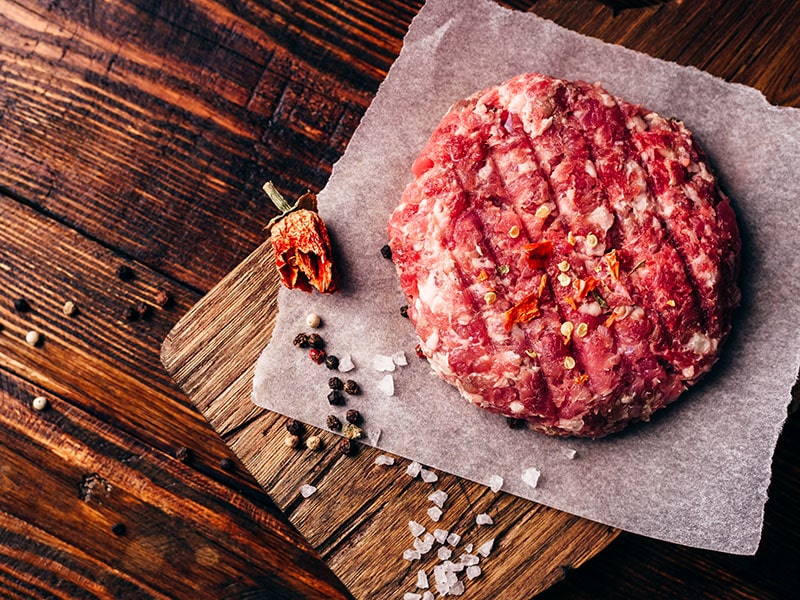 If you need to cut meats, cakes, or anything heavily seasoned and don't want to contaminate your cutting board, you can coat the cutting board with wax paper before cutting.
Can You Recycle Wax Paper To Keep A Clean Environment?
The harsh answer is no. You can recycle many things, but not wax paper. If you use your wax paper in the kitchen often, you will probably be sad to hear this. But the truth is that it cannot be recycled.
Do you wonder why? Here are all the reasons that will convince you:
Wax Paper is Made As Disposable Material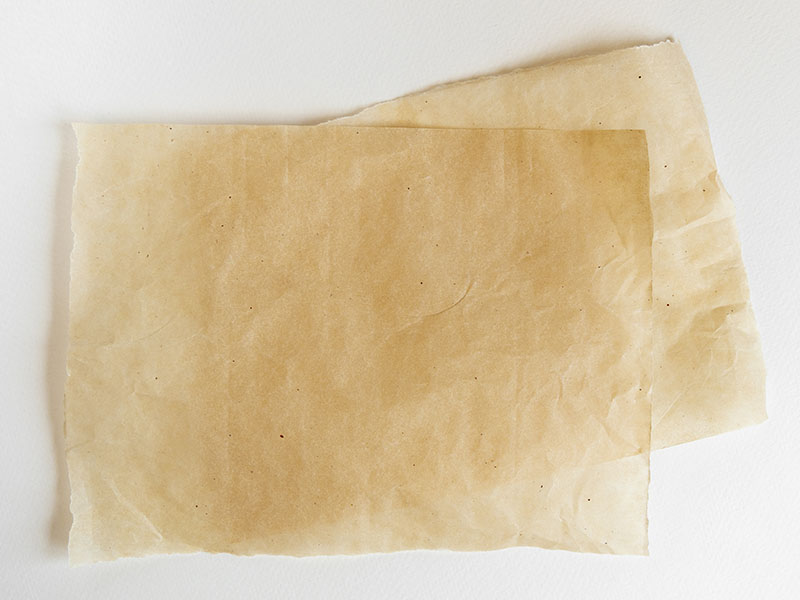 While this is not the main reason, wax paper is inherently produced as disposable material. It was created to be convenient for us to use and throw right away in the trash.
Honestly, many people never think about keeping wax paper for recycling after use. You send a lot of wax paper straight to the landfill. However, this is only an objective reason and not the main reason why you cannot recycle wax paper.
Wax Paper Is Made From Hard-To-Recycle Materials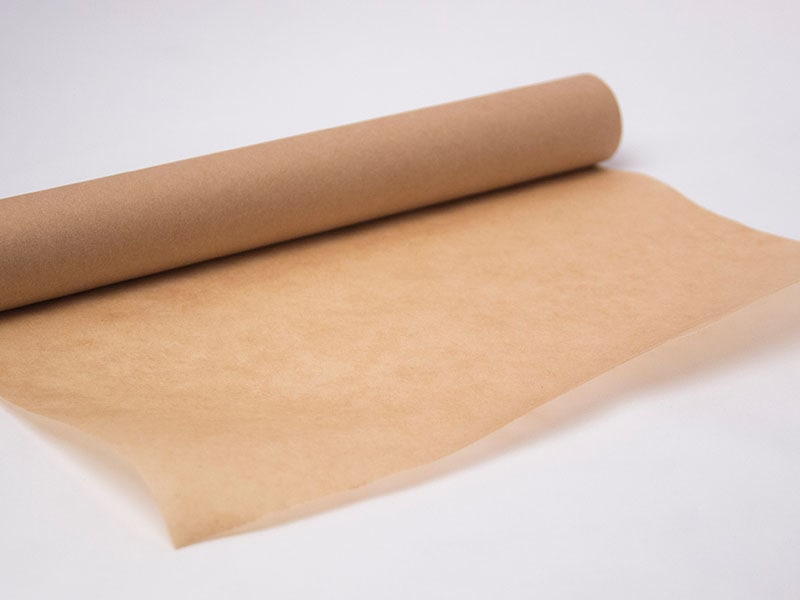 The recyclability of material is decided by the ability to restore its original properties (2). So for instance, if you want to know whether aluminum foil is a recyclable material, you'll have to see if its original properties can be restored.
Unfortunately, wax paper is difficult to recycle and even impossible. It's not like your usual paper or tissue. It has features that make it impossible to recycle even if you want to.
You do not understand why the paper is easy to recycle, but wax paper is not? Since wax paper is created primarily for wrapping greasy food, it is covered with a layer of wax. That's why it's not easy to recycle.
You need to understand that paper is easily recycled by dissolving it in water. The water will break it down pretty quickly and turn it into a wet mess.
However, for wax paper, the situation is completely different. Water hardly penetrates the wax layer to dissolve the paper inside. Water and wax do not mix, so wax paper recycling is clearly not possible.
Wax Paper Is Often Greasy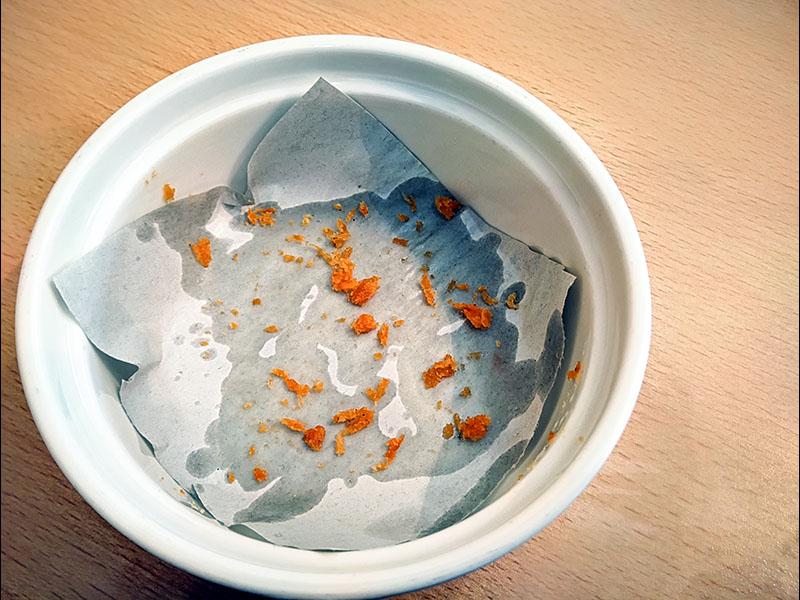 In addition, the recyclable paper must not be allowed to contain oil, grease, or wax. Ironically, many people often use wax paper to wrap greasy food or wipe off grease and many other liquids in the kitchen. Oil and grease cannot dissolve in water.
Therefore, once your wax paper has been coated with grease, it will be considered ineligible for recycling. In fact, it is not possible to completely remove grease or any other dirt from the paper.
With all the above reasons, it can be concluded that you cannot recycle wax paper. So there is almost only one way to solve this problem that is to reduce the use of wax paper or replace it with similar materials.
How To Reduce Wax Paper Usage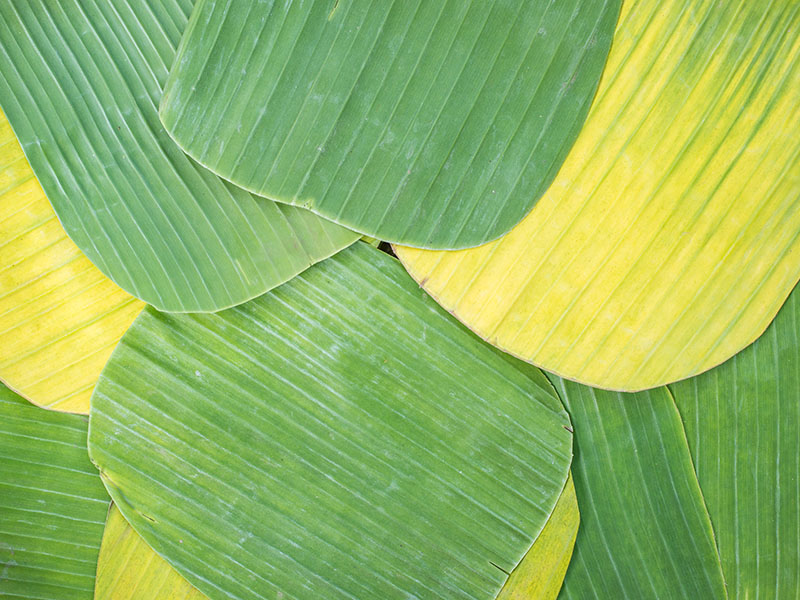 It can be seen that wax paper is quite convenient, but as mentioned above, to protect the environment, you need to limit its use. If wax paper is not too essential in your kitchen, you should find a similarly effective material to replace it.
In fact, there are many ways to replace wax paper in the process of non-sticking cakes. The most typical is using melted butter or oil to brush on the surface of the tray or cake mold.
If you want to wrap a certain oily food, you can also use some kind of leaves such as natural leaves, tracing paper (the type of paper commonly used in fine arts), or simply plain white paper as an alternative to wax paper.
Besides, in some cases, you can also replace wax paper with a silicone mat. This pad also has an effective nonstick effect, not inferior to wax paper. In particular, you can clean them and reuse them many times.
If you still want to use wax paper, you may want to get paper made from soybean oil as it is organic and renewable. However, it will take some time to break down, perhaps 3-6 weeks.
What About Reusing Wax Paper?
Another safe option is to reuse your wax paper! Yes, although wax paper is not recyclable, it can be reused. You should not throw away wax paper immediately, you can reuse wax paper many times since it is durable and not easily damaged.
To reuse, simply wipe with a clean cloth. If the wax paper only has a little excess oil, flour, and sugar on the surface, simply use a wet tissue, regular paper towel, or a damp cloth, and it's ready to be used again.
Or, if the wax paper is dirtier, you can wash it off with soap and water if needed. However, you must be careful and gentle while cleaning it to avoid tearing it. And don't put it in the dishwasher! Also, do not use hot water as the wax can melt.
How To Reuse Old Wax Paper
You can use a lot of creative ways to reuse old wax paper, not only in the kitchen but also around your home. Here are some helpful tips for you:
Cleaning Metal Kitchen Utensils:
To clean metal utensils in the kitchen or around the house, clean and regain their original shiny state, you can use wax paper to rub the body on the surface of the utensils such as copper or stainless steel cookware, faucets, pots, and pans, etc.
Substitute For Lubricating Oil:
For sliding doors, it is not uncommon to get stuck or difficult to push. To solve this problem, you just need to use small sheets of wax paper to rub continuously on the slider to lubricate the door.
Avoid Splashing Food in The Microwave:
You can cover the bowl's mouth with a layer or two of wax paper before you put it in the microwave. It will help avoid splashing food in the microwave and help food cook faster.
Seal Wooden Furniture:
For items made from wood, if you are afraid of being scratched during transport, you can use wax paper to seal them before transporting. This will prevent your furniture from scratching as much as possible.
Avoid Dust:
In places where mold and dust are likely to occur, such as cabinets, you can limit this situation by using wax paper to line the inside of the cabinet. It helps you remove dust quickly without having to regularly clean your cabinet.
Improve Ironing:
You can put a layer of wax paper on the clothes and slide the iron on top. It helps ironing clothes quickly, prevents scorching, and you will improve your ironing ability.
Make it Easy To Open And Close Your Bottle:
If you often have trouble opening the bottle, you can wrap wax paper around the bottle's mouth before closing the bottle. This will make it easier to open the bottle the next time.
If you are curious about more genius ways to use wax paper, why don't you check this following video:
FAQs
You will get more interesting information about the characteristics of wax paper by these Q&A:
Let's Reuse Wax Paper To Protect The Environment!
You see, although wax paper is a very popular product, not everyone knows how to use it properly. Since it cannot be recycled, learn to use and reuse it wisely to protect the environment.
The way to do this is to sort wax paper properly as the non-recyclable waste and let it decompose in the right place. You should also reuse it many times before tossing it away.
Besides, you should reduce the usage of wax paper by replacing it with other recyclable types. Only then will the amount of wax paper dumped into the landfill be significantly reduced.
You can make an eco-friendly commitment with me. It's not just about wax paper. Let's commit to reducing our waste no matter what. The green environment needs you!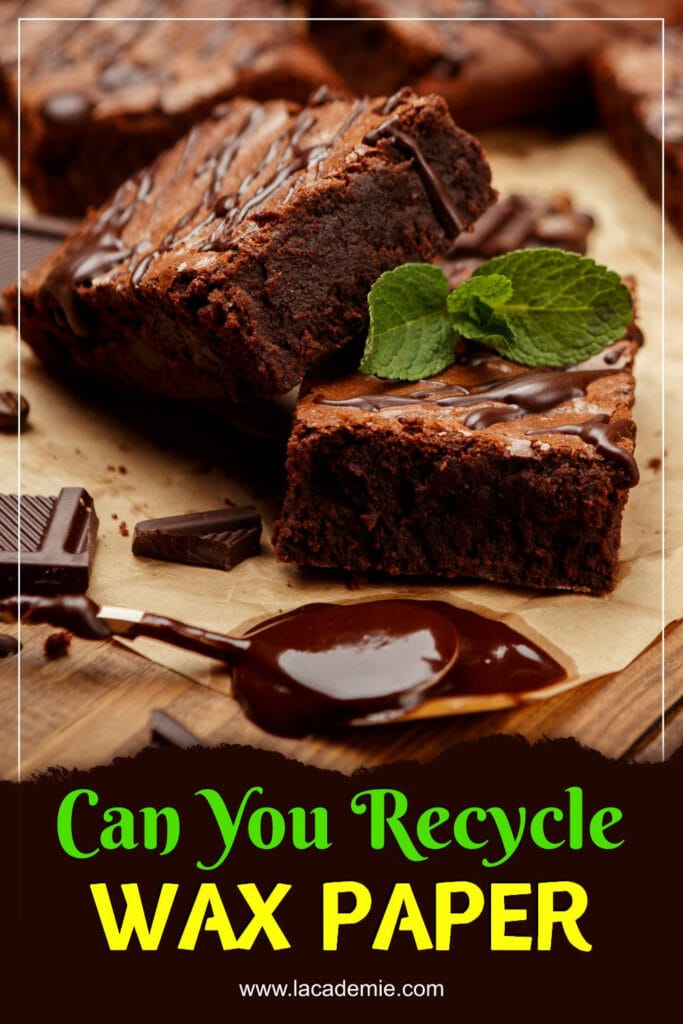 References
En.wikipedia.org. 2021. Wax paper – Wikipedia.
En.wikipedia.org. 2021. Recycling – Wikipedia.
En.wikipedia.org. 2021. Parchment paper – Wikipedia.