Have you ever pondered, "can you recycle aluminum foil"? Many people hesitate when tossing aluminum foil into the garbage bin, especially if they see a recycle bin beside it.
If you have that hesitation, you must either care for the environment or don't want to be a wasting person. Dear eco-friendly friends, let's skip the chat and erase your confusion with this in-depth post.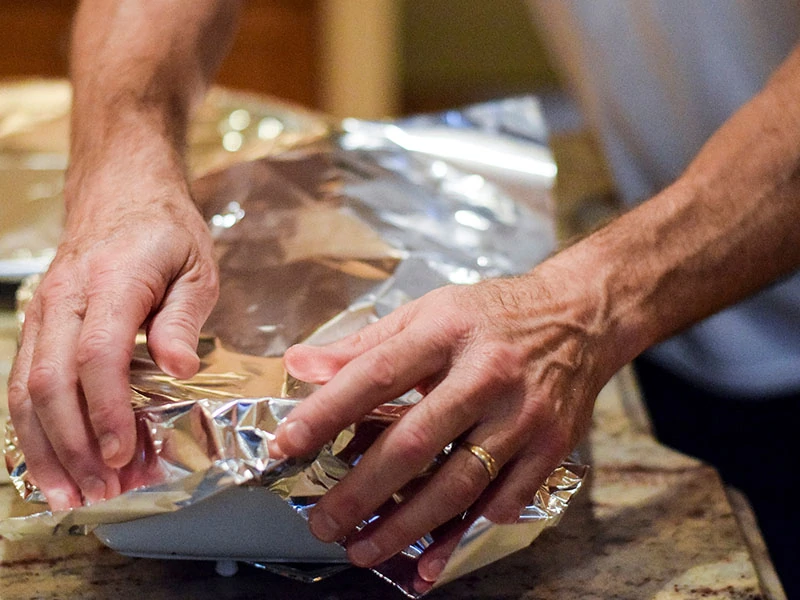 Some Facts You May Have Missed About Aluminum Foil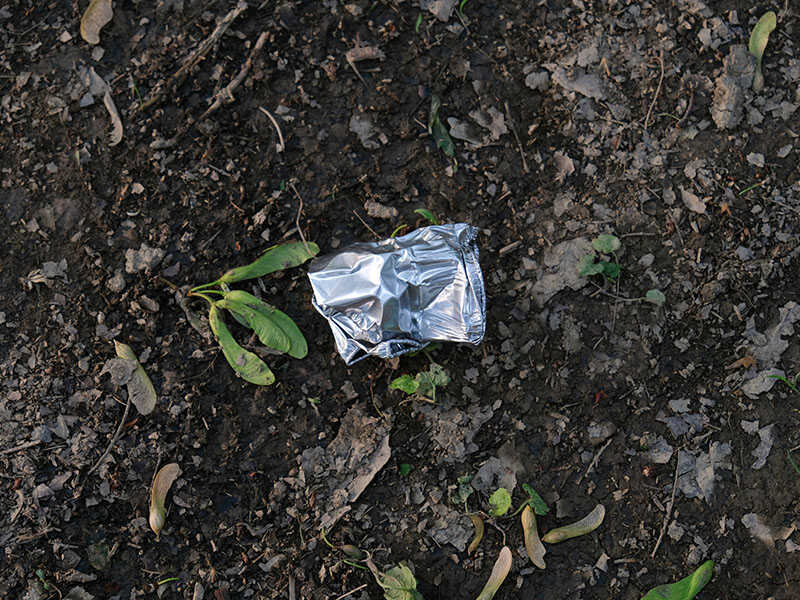 Aluminum foil is a familiar kitchen tool. As the name suggests, it is a thin paper that often appears in rolls and is made of aluminum. Aluminum foil's decent thickness allows it to be ideal for storing and cooking food alike, which explains its ever-rising popularity.
You may be surprised to know that 75% of aluminum productions in Europe are packaging and household foil (1) . Thereby, you can tell that aluminum foil is among the most produced goods that are made of aluminum.
However, the biodegradability of aluminum foil is not valuable since the material can take over 400 years to degrade (2) . Furthermore, since aluminum is now widely used for multiple purposes, the wasted amount of it in the US can build an aircraft each year.
Another notable reason why you should recycle aluminum foil is that the manufacturing process of it is harmful to the environment, even way more than plastic does.
Is Aluminum Foil Recyclable?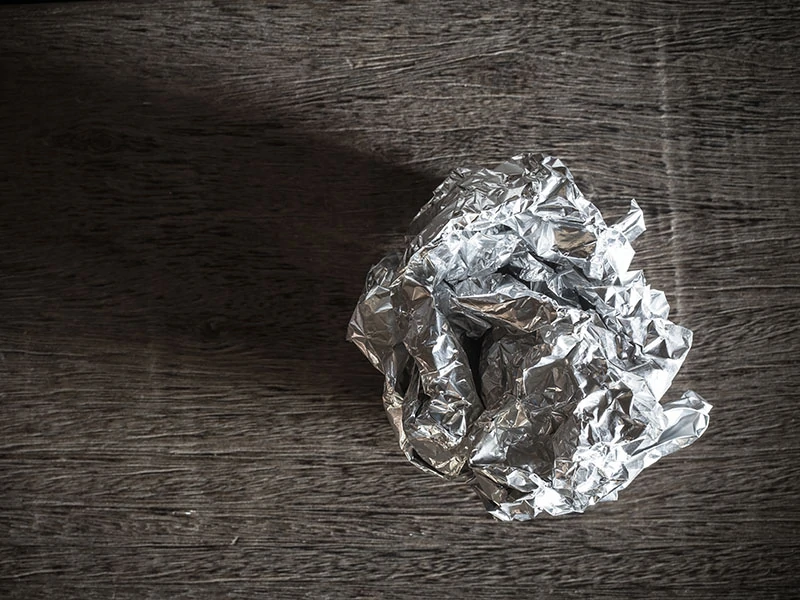 Good news: Aluminum foil can be recycled. Aluminum is among the highest value metals that can be recycled, and the reprocess only takes up to 2 months. Thanks to that, 75% of aluminum products are recycled and still be used in the US till today (3) .
However, you should note that though the aluminum can be recycled, the used foil may be trickier. The reason is contaminated aluminum could bring a lot of challenges in the recycling process.
To determine whether a material is recyclable, you need to see how easy it is to restore the material to its original properties. So, if you want to know if wax paper is a recyclable material, you'll have to check whether its original properties can be restored with relative ease.
Therefore, foil is harder to be recycled compared to aluminum cans or other aluminum products. Since foil is in a very thin sheet form, its surfaces can easily be contaminated by the foods that you have used.
For that reason, though almost all recycling services accept aluminum products, they may reject aluminum foil.
How To Recycle Aluminum Foil
At this point, you can tell that aluminum foil can definitely be recycled as long as you haven't used it for cooking or serving foods. In case you did, here are the instructions for you to recycle aluminum foil.
Don't Worry If Your Foil Is Burned Or Tattered
Though aluminum foil is barely flammable, you may find some different shades or melted spots after heating it, especially if you have used it in a microwave oven (this is why you should check if aluminum foil is microwave-safe). This should be fine; you'll just need to clean it after cooking.
Since aluminum foil is quite fragile, you may accidentally tear it apart. But same as burned ones, there's no problem in recycling aluminum foil as long as you have cleaned them, even with tattered pieces.
Step 1: Remove All The Leftovers And Other Materials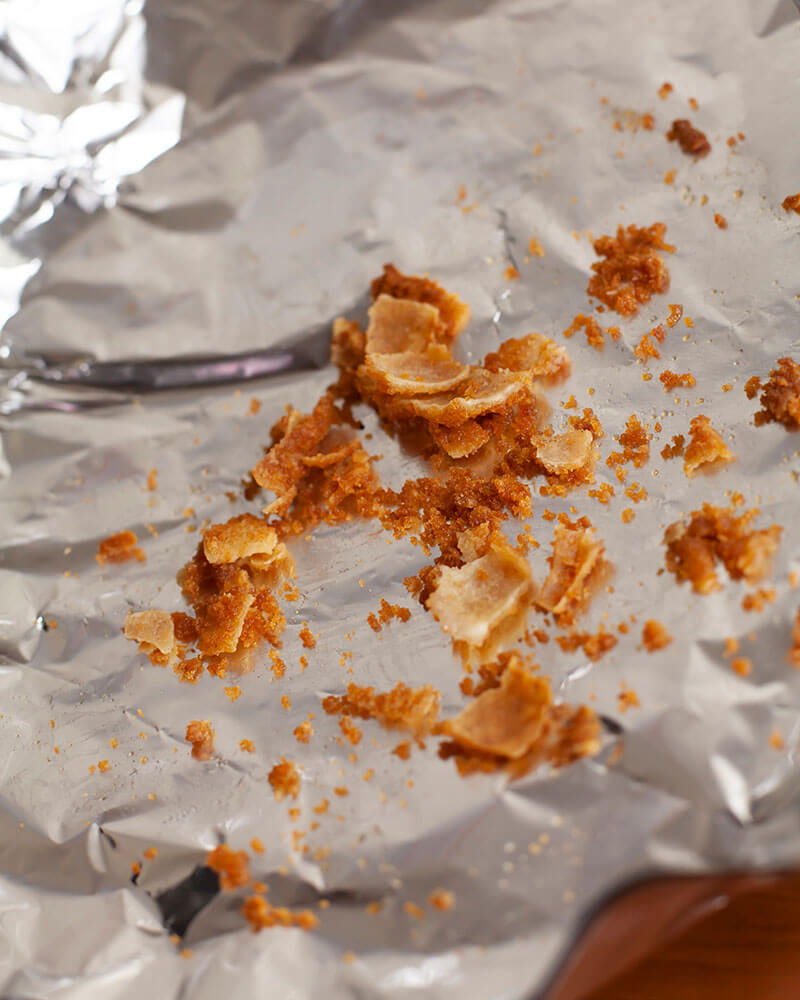 As mentioned above, it's crucial to make sure that your aluminum foil is cleaned enough to be recycled. Therefore, remove any leftovers on your aluminum foil before recycling, whether it's solid or liquid.
With the food crumbs on aluminum foil, I recommend wiping them with wet paper towels or rinsing them directly under the water.
In case your foil is heavily soiled during the cooking process, such as burning foods or soots, you better not waste your time, go ahead and toss it.
Since any other materials can challenge the recycling process of aluminum foil, they should be separated from the foil as well. For example, you should remove the paper box and the corrugated tube that came with the foil when you bought aluminum foil in order to recycle it.
Therefore, mixed materials used for packaging like yogurt lids or candy wrappers, which can't be separated from the foil are also can't be recycled.
Step 2: Gather Cleaned Aluminum Foil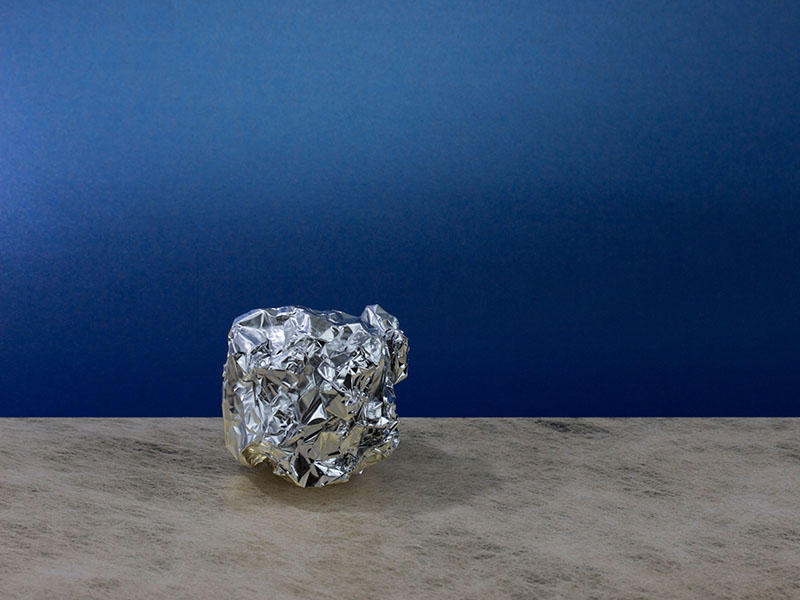 Of course, you wouldn't want to see used foils all over the place. After cleaning them, gather them, and it's best to shape them into a ball to save space.
The fun part of this process is gathering the used aluminum foil over time and watching your ball get bigger and bigger.
Be careful while crumpling the heavy-duty foils. One of the most notable distinctions between heavy-duty and regular aluminum foil is that heavy-duty ones can create sharp edges that tear your hands out. So it's best to use gloves to avoid damage.
Step 3: Put The Ball Into Recycle Bin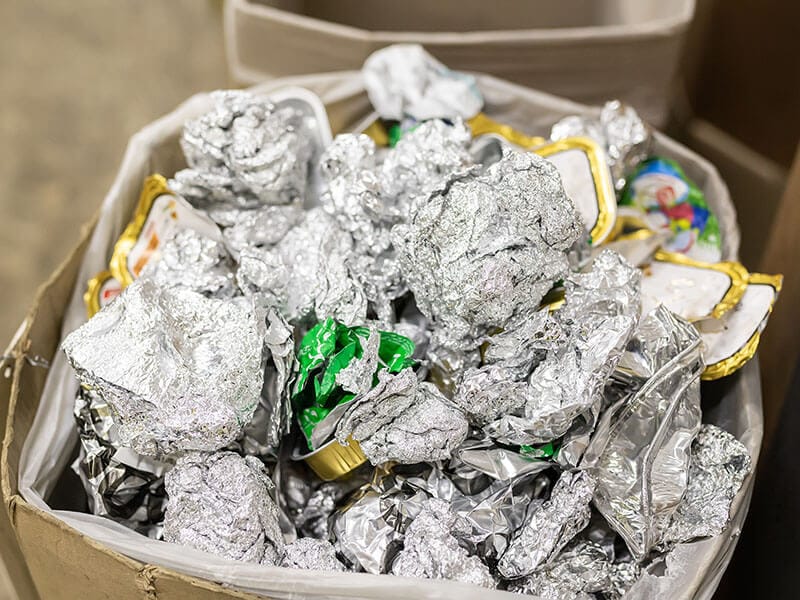 After the foil ball reaches at least 2 inches in size – the size that is safe enough not to cause any damage for the recycling machines – you can now toss them in any curbside recycle bin.
However, you should check if your local recycling center accepts aluminum or not. If they do, there's a high chance that they'll accept disposable tin and pan as well.
If You Can Recycle Aluminum, You Can Reuse It As Well
In case you can't find a recycle bin or your local service doesn't accept aluminum foil, there's no need to be worried. You can still do many things with your used foil!
Cooking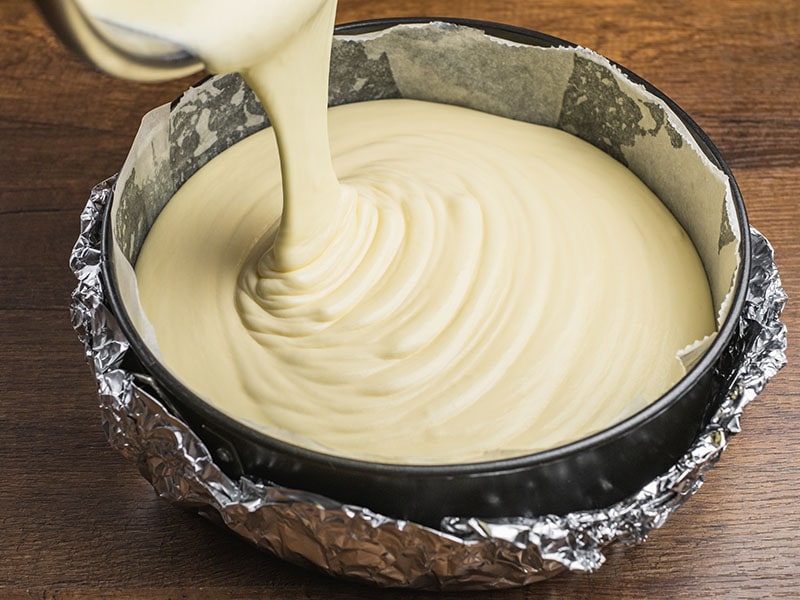 Thanks to the waterproofness of aluminum foil, you can clean it after cooking then reuse it several times. Even with the foils that you have accidentally torn, you can still reuse them to wrap around the baking tray to conduct the heat in the oven.
Worry about whether aluminum foil is truly oven-safe? Rest assured; aluminum foil is famous for its amazing heat tolerance, which is much higher than the temperature most ovens can produce.
However, if you see different shades or the foil is heavily scratched, it's best not to reuse them in cooking since they can contaminate your foods.
Get Rid Of Gunk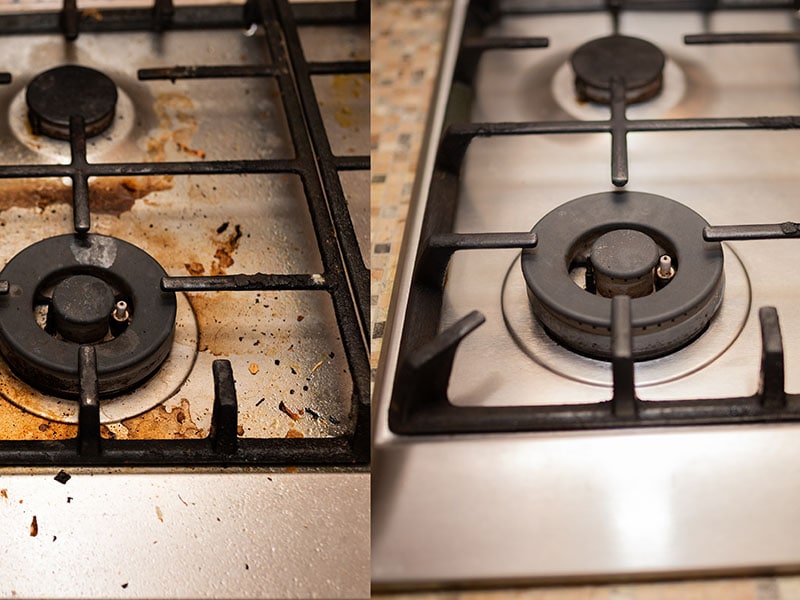 Are you stressed with the gunks accumulated on your stovetop or in the oven? Instead of purchasing a new wire brush, you can use your used aluminum foil to brush it with some soap.
Once again, you should protect your hands with some plastic or silicone gloves while using heavy-duty foil.
Renew Silverware
Do you mind that your silverware can easily be oxidized and no longer shiny? One of the most convenient ways to renew silverware is using aluminum foil and baking soda.
To renew your tarnished silverware, place them in a bowl in which has been lined with aluminum foil; make sure to use the shiny side of the foil. Then simply add your silverware, baking soda, and boiling water into the bowl. Use a handle to rub them a little bit and you'll be surprised by the result.
Used aluminum foil can work well in this method as long as you have cleaned them; however, since the tarnish from silver will be transferred into aluminum, you'll toss the foil after doing this method.
Check out the tutorial for silverware tarnish-removal with aluminum foil.
Remove Static Cling
Having static cling on your clothes is among the most unbearable things when using the dryer. However, you may be surprised that aluminum foil can be used for solving this problem.
Instead of purchasing dryer balls or a lint roller, you can throw a ball of aluminum foil into your dryer to reduce the electricity static. This method can both save your time and money.
Find out why aluminum foil can replace dryer balls or even lint rollers.
Since they have double blades, sharpening scissors seems tricky for most people rather than knives. The work could be a lot easier and more enjoyable with aluminum foil.
Gather your foils into a stack, the more layers, the better. Then, cut the stack with a blunt scissor and they will have their sharp blades again.
See how to sharpen your blunt scissors with just aluminum foil.
Can You Recycle Aluminum Foil For Money?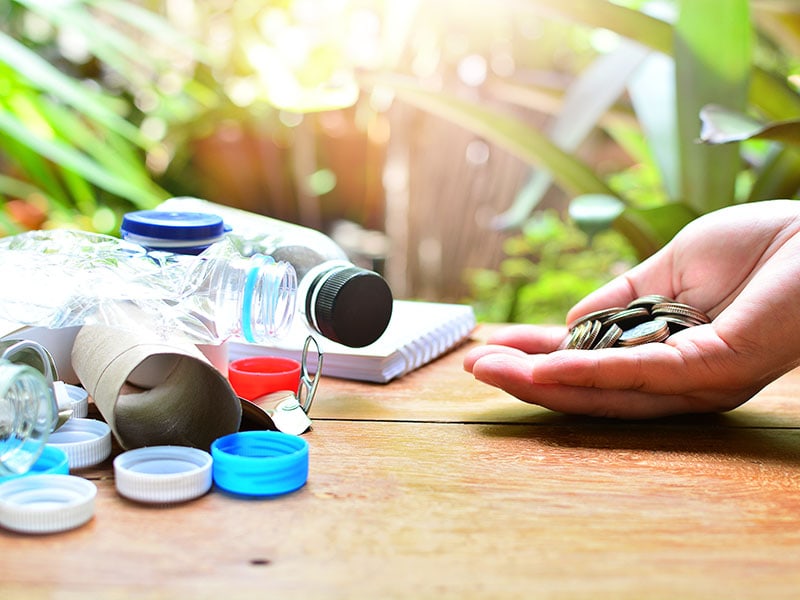 Even if you've cleaned all the used aluminum foils and your local recycling center accepts them, you should not expect to get money from them. You may be surprised to know this since aluminum cans are among the most recycling materials for money.
In contrast, since aluminum foil is too easily contaminated by food, many recyclers consider it to be not worth the payment.
In some particular cases where your local recycling center pays for aluminum foil, you'll have to gather a magnificent amount of them for a few dollars since foils are very thin and light.
FAQs
If you are still pondering about aluminum recycling, I assume your hesitation will be eliminated with some of the most asked questions below.
Don't Just Throw Aluminum Foil Into The Recycle Bin
Even aluminum foil is recyclable; you can't just throw them into the curbside recycle bin. It is crucial to answering these two questions about recycling aluminum foil:
Is your aluminum foil cleaned?
Do your local recycling services accept aluminum foil?
Share this article with your beloved people so that they won't waste any of these useful aluminum foils. Don't forget to let me and other readers know about your experiences with aluminum foil recycling; I assume you would have some helpful tips to share.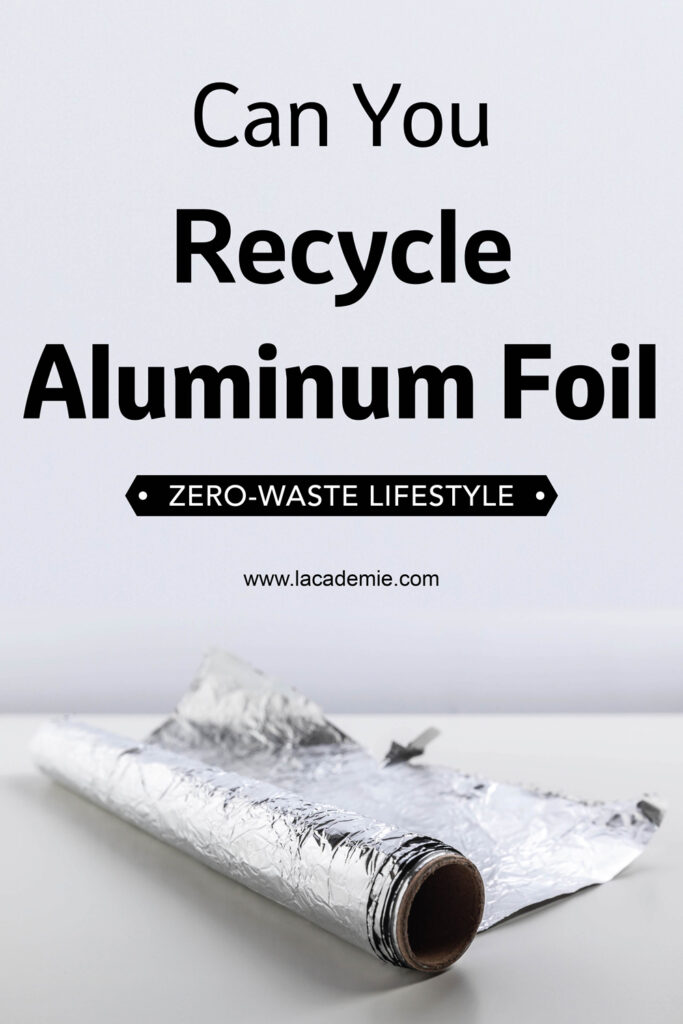 References
Web.archive.org. 2021. Facts – EAFA – The home of aluminium foil.
Zone, T., Guide, R., Service, H., Recycling, C. and Trash, W., 2021. Quick Guide: How to Recycle Aluminum Foil.
Environment + Energy Leader. 2021. Aluminum Assoc. Sets Ambitious 75% Aluminum Can Recycling Target.