Can you microwave wax paper? If you are like me, you will probably have a lot of wax papers stacked in your pantry. I usually use them to wrap sandwiches, butter, or wedges of cheese. They are excellent in terms of that and also very affordable.
But is that all wax paper can do? How about using it for cooking, baking, or reheating food in the microwave? If you come to this post for the answer, then you are in the right place!
Here, I will not only include useful information regarding microwaving wax paper but also provide you with some tips as well as top-pick wax paper products. So, stick to the end!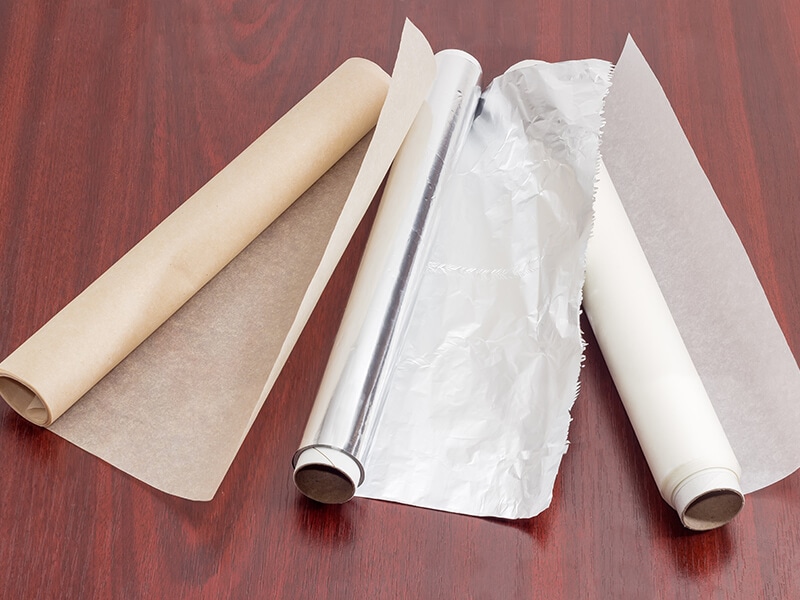 What Is Wax Paper?
These days, along with the development of the food industry, many food wraps appear as useful tools for preserving food. Perhaps you're already used to plastic wrap, but there is another type of kitchen paper that remains popular to this day – wax paper.
Wax Paper Is Food-Safe Tissue Paper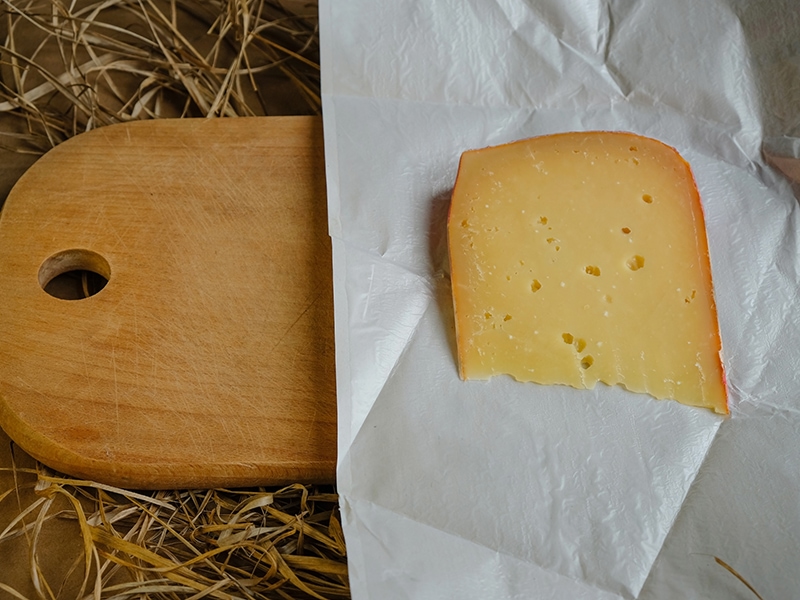 Wax paper, also known as paraffin paper or waxed paper, is a type of paper that has been treated with wax. The coating gives the paper a smooth surface and nonstick properties.
Typically, people use paraffin wax (which is why it gets the name), beeswax, or soybean-based wax to coat wax paper. By applying the wax onto the paper, it becomes moisture-proof and grease-proof, but not heat-resistant.
Food-grade paraffin wax is a type of petroleum product. It derives from the refining of crude oil. Soy wax and beeswax coatings are more natural and relatively safer to use compared to paraffin wax paper.
Wax Paper Uses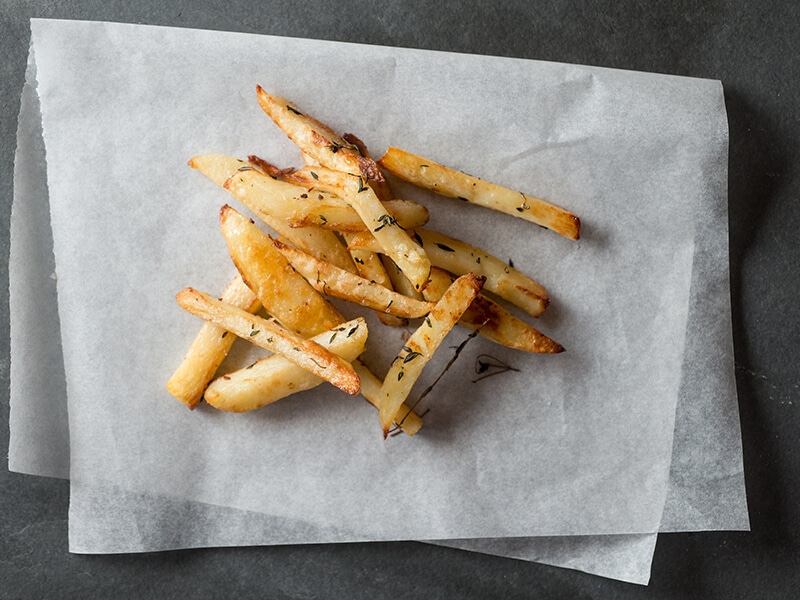 Wax paper boasts a distinctively nonstick characteristic. For this reason, it is one of the best choices for keeping food from sticking to surfaces. Here are some common ways to use wax paper.
Lining surfaces: Wax paper is a useful tool to prevent your kitchen from messing up. You can line it on a counter to work on some dough, chop ingredients, or on a tray to put some food in a fridge or freezer.
Storing food: It's a clever way to wrap foods such as cheeses or sandwiches in wax paper. You can also use it to cover baked goods, salads, or packaged fruits.
Making a paper funnel: Fold the corners of the paper and use it as a funnel to transfer dry ingredients to another container.
Serving food: Some people use wax paper to line appetizer trays during dinner parties.
Decorating: Sometimes, you can find wax paper as a decoration on cakes, but remember to take it out before consumption. Eating paraffin in large pieces can upset your stomach.
Making a piping bag to decorate cakes: Cut the paper into triangles and fold it into a pyramid. Wax paper bags are perfect for piping small details, fine lines, string works, etc.
Other than cooking, there are various ways to use wax paper that you won't expect.
Popular Varieties Of Wax Paper
Depending on the type of processing, wax paper can be classified into various categories. Each has its distinct characteristics and fits different purposes.
Bleached And Unbleached Wax Paper
Bleached wax paper is paper treated with chlorine to produce a clean, white color. Meanwhile, the unbleached type does not undergo any chlorine treatment, so it still keeps its original brown color.
This version contains fewer chemicals and is relatively safer than bleached wax paper. Still, their functions remain the same.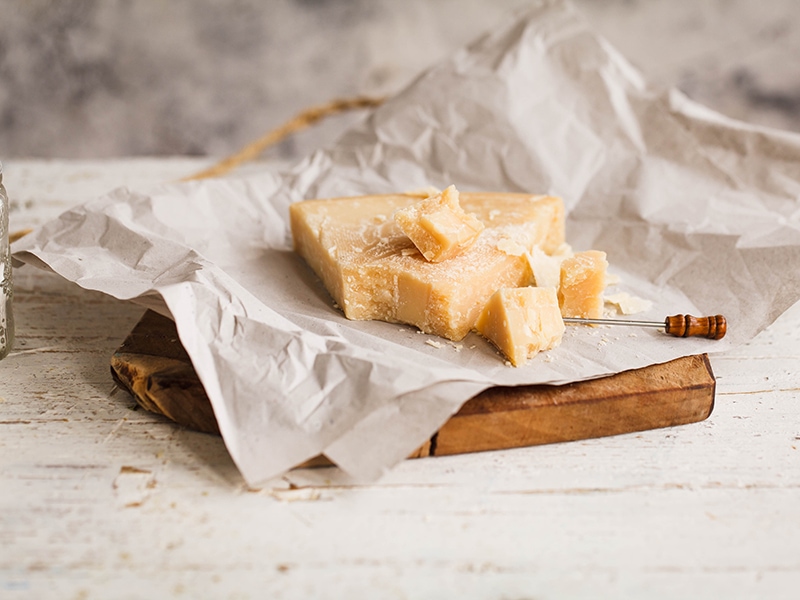 Wet Wax Paper
Wet wax paper is a type of bleached kraft paper treated with a wet waxing process. This method will help both sides of the paper become highly water-resistant.
Wet wax paper is an excellent option for packaging food to store in the fridge or a freezer. You can use it to wrap vegetables, meat, steaks, and fish. In the candy industry, wet wax paper can act as dipping paper or candy wrappers.
Dry Wax Paper
To make dry wax paper, people coat bleached kraft paper with dry wax and leave no residue on the surface. With it, you don't have to worry about the wax coating soaking into your hot foods.
So, it is ideal for wrapping hot and greasy food like sandwiches or lining pizza boxes. You can also use dry wax paper to cover the batter of baked goods.
This tutorial will show you how to make DIY wax paper at home with simple ingredients.
Patty Paper
Patty paper is a thin wax paper that is perfect for separating hamburger patties, cheeses, fresh meats, etc. It's a product of dry wax paper and can be useful in freezer applications.
Another common use of this paper is to pick up food items to prevent contaminants and ensure sanitation.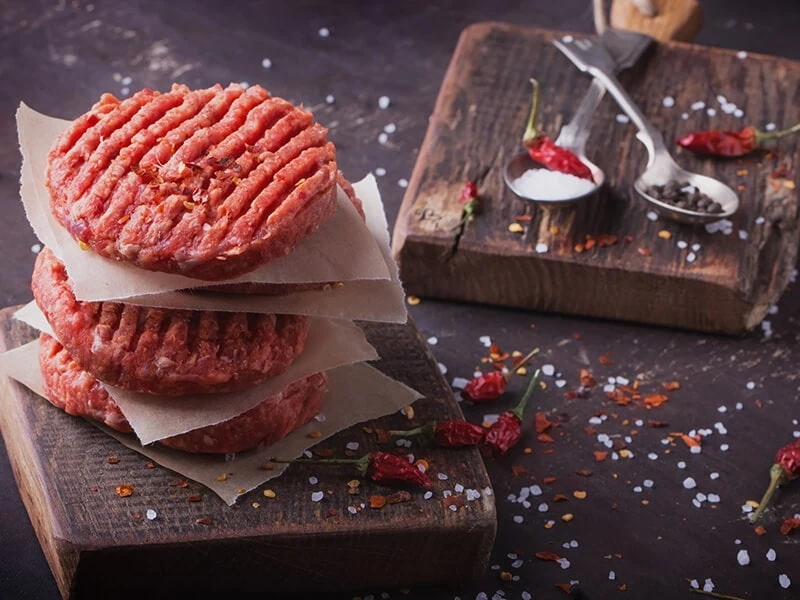 Interfold/ Pop-Up Wax Paper
Like patty paper, interfolded wax paper is also made of dry wax paper. The paper is folded together and stored in a box. When you pull the sheets, only one comes out at a time.
The advantage of this type is that it offers a quick and easy way to take out pre-cut wax paper sheets. It's especially beneficial when it comes to lining trays or wrapping products at grocery stores or markets.
Wax Paper Is Microwave-Safe To A Certain Extend
First thing first, I can guarantee that wax paper is microwave-safe. However, there are a few things you have to keep in mind when using it in the microwave.
Temperature Limits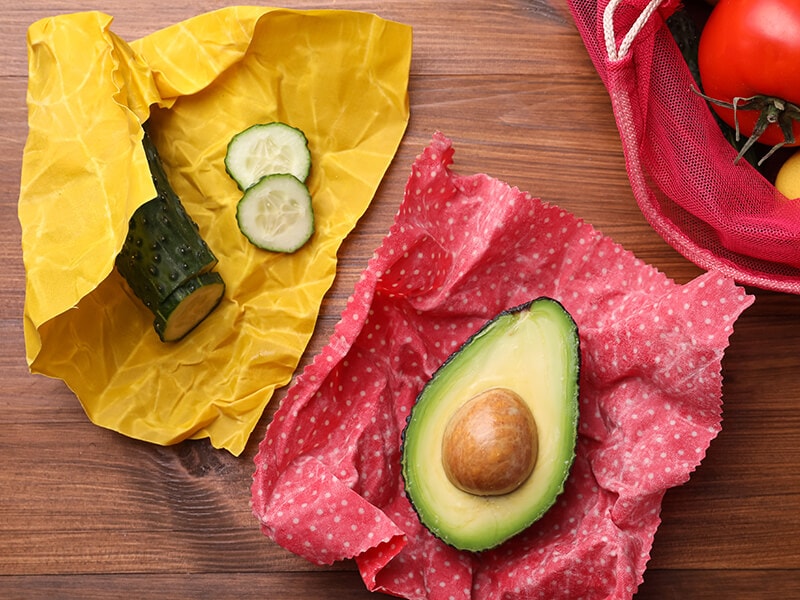 Using wax paper to cover the food in the microwave can prevent splatters. It provides a nonstick surface that helps you remove the food easily. Due to its excellent retention ability, it can heat food quickly without steaming.
The particles of wax paper cannot absorb microwave radiation. Therefore, it will not heat up from the radiation. The heat it receives is actually from the food that it contains.
However, wax paper is not heat-proof. At high temperatures, it can melt. Depending on its coating, wax paper can withstand different temperatures.
The average melting point of paraffin wax is 131°F, whereas that of soybean is about 124°F. Beeswax will start to melt at around 144°F-147°F (1).
Generally, the waxes used to coat wax paper have a melting point lower than 200°F, which is roughly the maximum temperature that a microwave can get.
The oven, however, sometimes reaches 500°F, which is much higher than the melting point of wax paper. On the other hand, the air fryer works by generating hot air that can go up to 400°F. Therefore, it is not safe to either put wax paper in the oven or an air fryer.
Although wax paper cannot withstand high temperatures, that doesn't mean that it will melt instantly in the microwave: there is also the factor of time.
Time Limits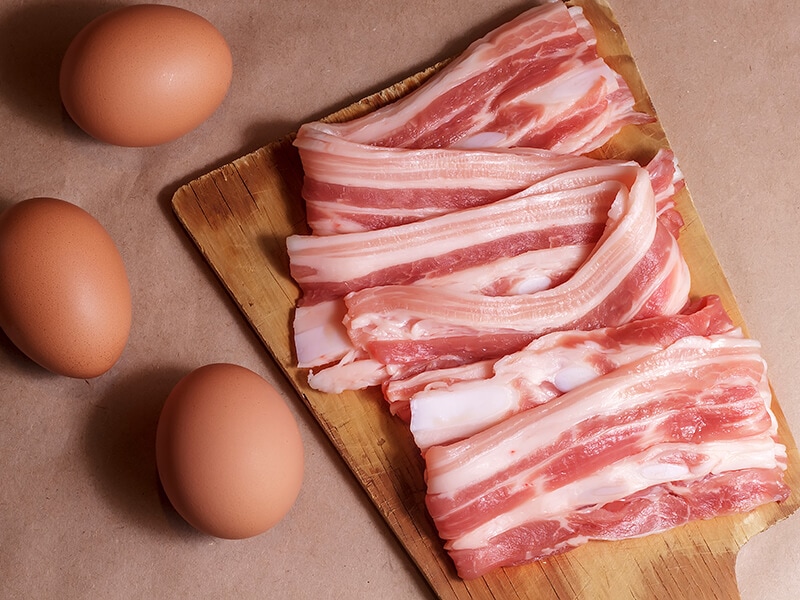 Some foods are faster to heat up than others. For example, fat has a lower specific heat capacity than water, so it can increase the heating rate and the maximum temperature in the microwave (2). The same goes for sugar and oils.
Heating them longer than necessary can lead to the melting of wax paper coating. So you should watch out for the time they are in your microwave. It's best to microwave the wax paper for only 2-3 minutes at a time.
Is Wax Paper Toxic In The Microwave?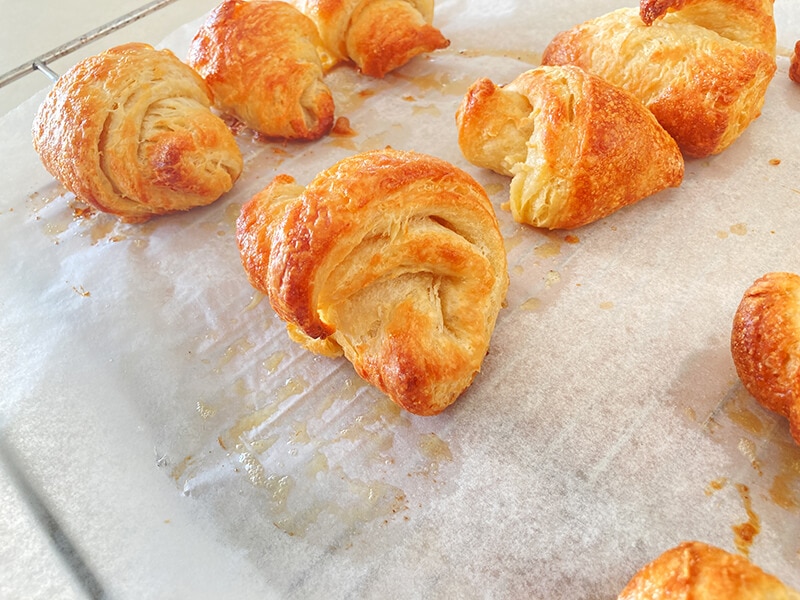 You may think the coating of wax paper can release toxins when heated in the microwave. But it's not true. The wax coatings of wax paper are food-grade, which means these materials are safe for human consumption and can come in direct contact with foods.
However, if you use the bleached type that involves chlorine, chances are that a trace amount of toxins can migrate into your food while cooking.
Although the quantities of those substances are insignificant to your health at the time, they can accumulate over the years. Therefore, there's no harm done if you only use bleached wax paper every now and then. But for your long-term safety, opt for the unbleached one.
Fire Hazard Of Wax Paper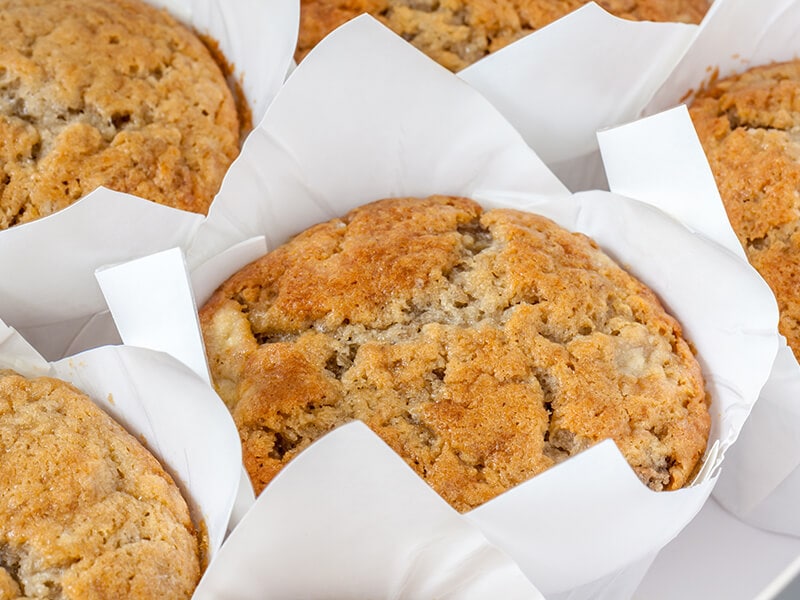 The maximum temperature of most food and liquids in the microwave is 212°F (100°C). But some fatty foods or foods with a lot of oil can easily heat up above that temperature.
If you use wax paper to cover these foods or let the paper expose directly to the heat, it will likely melt and ruin your pans and foods. Or even worse, it can produce smoke and eventually set itself on fire.
How To Safely Use Wax Paper In The Microwave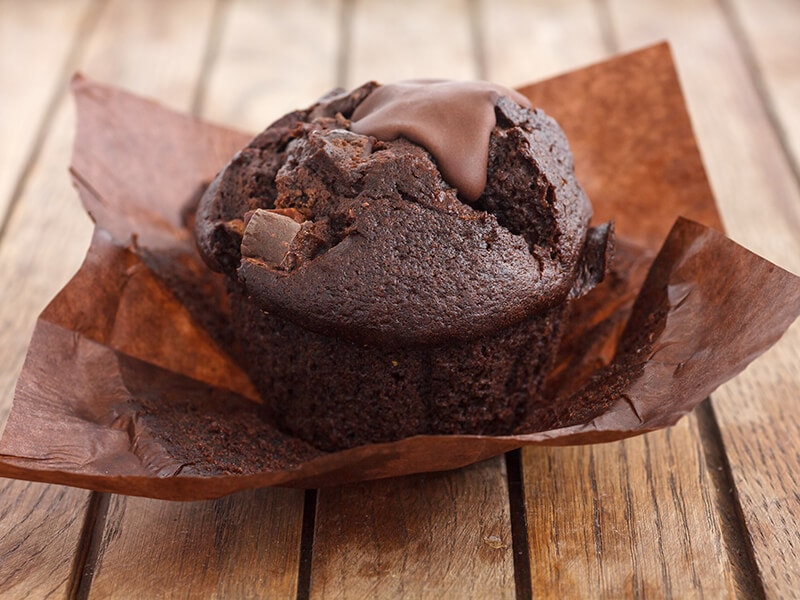 Even though it may seem easy to deal with wax paper in the microwave, you need to note some tips to ensure the quality of your food as well as your safety.
Be careful if you use a convection microwave since the convection fan can blow the paper away. To solve this, you can cut a large piece of wax paper and press the edges underneath the plate or bowl.
Foods containing a high water content (such as fruits, vegetables, or meats) won't heat up to an extent where they can melt the coating of wax paper.
But fats, oils, sugar, and salt can reach high temperatures in the microwave, so you should be careful when heating them.
Don't put any metal utensils in the microwave as it can cause sparks and burn the wax paper.
Some foods you buy from the stores can come with wax paper. You don't have to remove it, just microwave the food and the same wax paper.
You can cover the microwave-safe container with wax paper to prevent splatters. Moreover, it also traps the steam inside and makes your food heat faster. Some people fold the paper into a bag to cook food like corn, potato, banana bread, etc.
When you reuse wax paper, check for metal flecks on it. They may come from the baking sheet or the oven. Microwaving wax paper with them can lead to fire hazards.
This is why you should avoid using metal in the microwave!
What To Consider When Buying Wax Paper
There are some factors you should pay attention to when purchasing wax paper. These criteria will help you make a better decision in choosing the right wax paper for your needs.
Size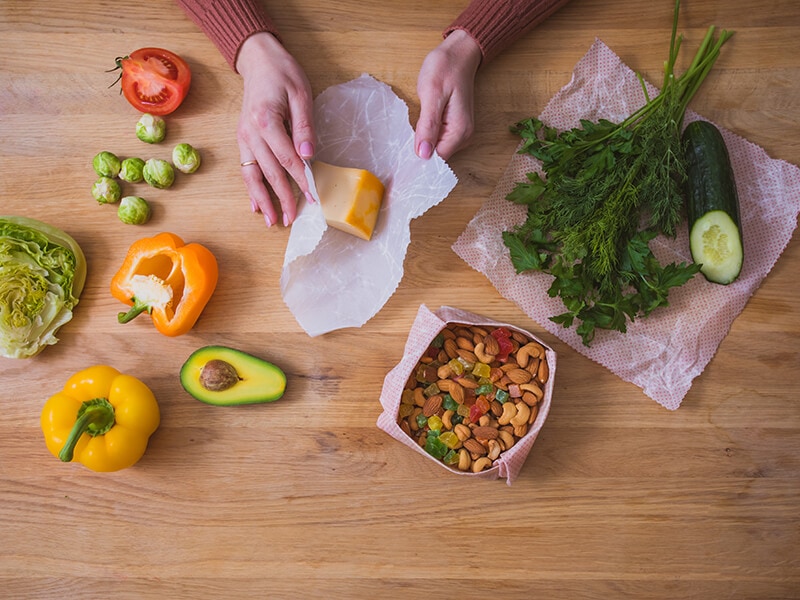 You should buy wax paper that has a suitable size for the size of your pans or trays. Some wax paper comes in specific pre-cut sheets, while others appear in rolls with a cut stripe so that you can cut them into the desired size.
Box Type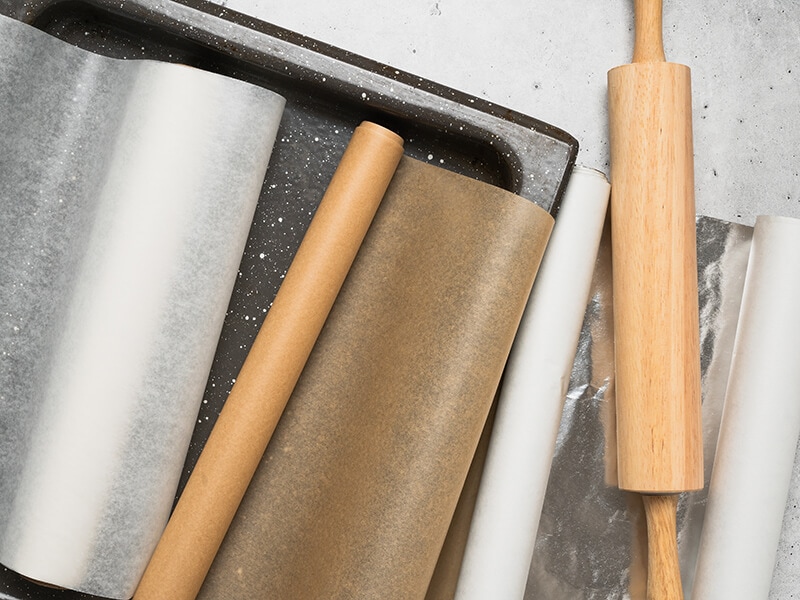 Another factor to mind is the box type. Wax paper is available in an inner foldable box or roll box. With the former, when you pull a sheet of wax paper, the next will pop up like a tissue box. As for the latter, it's more like a toilet tissue roll.
Resistance Against Heat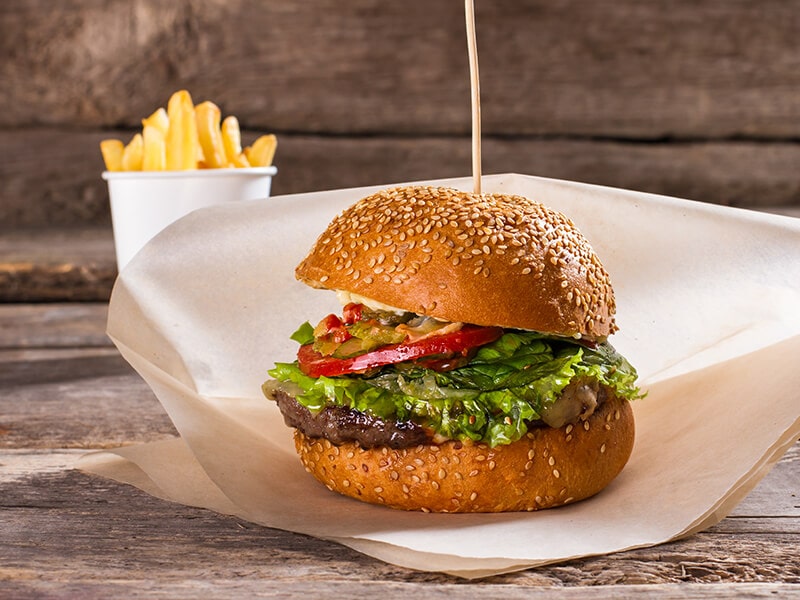 As I mentioned earlier, wax paper is not heat resistant. You can use it in the microwave but make sure the temperature is under its melting point and that you don't bake it for too long. But not all wax papers are made the same.
Each manufacturer produces various types of wax paper, which can endure different temperatures. Therefore, you should check the label before going to get one.
Top-Selling Wax Paper Products
If you have made up your mind and decided to use wax paper, you need to choose high-quality products from prestigious brands to ensure excellent results. Here are some most popular wax paper products that are worth buying.

Cut-Rite wax paper is a popular product of Reynolds. It is not only microwave-safe but also can be used to cook food in the oven, as long as you don't expose the paper directly to the heat.
With this product, you can easily lift the food from the surface and leave no mess in your kitchen. Besides, it can keep the food moist without building too much steam.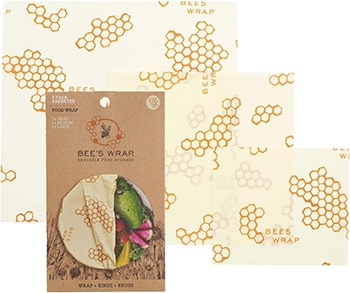 Bee's products are not only durable and reusable but also biodegradable. If you want an environmentally-friendly item, this is a must-have.
These wax papers can last for a year. And since it is coated with natural waxes like tree resin, beeswax, and jojoba oil, you won't have to worry about toxic chemicals.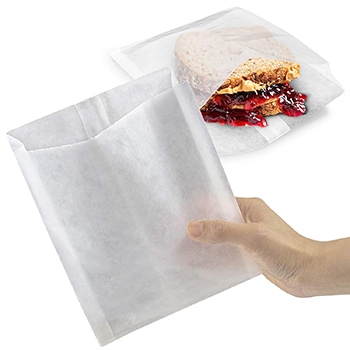 Fit Meal Prep offers you a combo of 200 packs of wet wax paper bags. With their flat-folded arrangement, you can easily store them without taking up too much space. They are a perfect choice for cookies, sandwiches, and snacks.
These bags will keep your food safe from leaking. They are also eco-friendly to recycle and compost.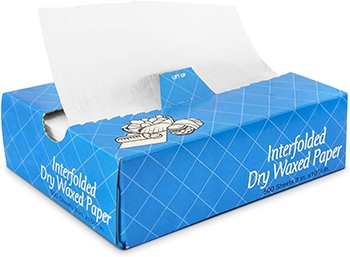 If you think tearing up wax paper in a roll is time-consuming, then this advanced package is your best bet. Its interfolded design allows you to pull from one sheet to another effortlessly. And, of course, it is microwavable and non-toxic.
Comprising about 500 pre-cut dry wax paper sheets, it is economical for you to get. You can use it as a liner for your pans or a warp for sandwiches and meats.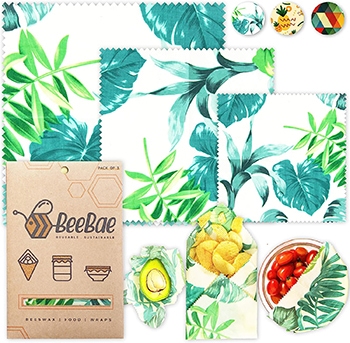 This is another natural beeswax food wrap, a perfect solution to replace plastic wraps. Simply cover your fruits, vegetables, or other items with this wrap, and your foods will keep their original flavor for a long time.
Beebae wax paper also comes in double coatings. In addition, it features large, medium, and small sizes in one package, making it convenient for covering different types of bowls and plates.
Try Out These Superb Substitutes For Wax Paper
Wax paper is undeniably helpful when it comes to storing or reheating food. But what will happen if it's not available in your kitchen? There are 5 things you can use instead of wax paper.
Silicone Rubber Molds
If you want to find a replacement for wax paper in baking goods, don't miss this alternative. Silicone rubber molds are flexible and can withstand high temperatures. What's more, they can easily adapt to different shapes and sizes to accommodate your liking.
Silpat Paper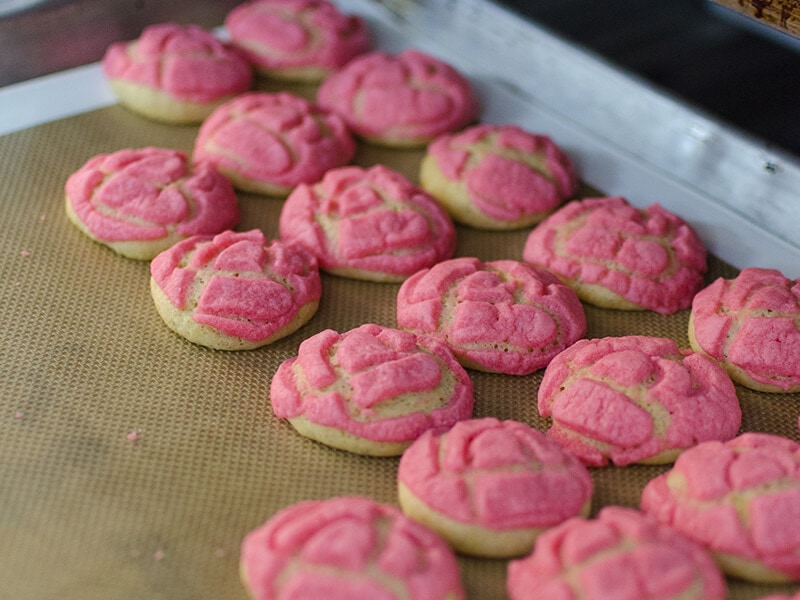 Silpat paper, or baking mat, might be slightly more expensive than wax paper, but trust me, it is worth your money! You can reuse it as many times as you want. And since it is made of silicone, it is exceptionally durable.
You can use Silpat paper to store food or to bake cakes. It's also very good at keeping food from sticking all over the place, not to mention its versatility and handiness.
Parchment Paper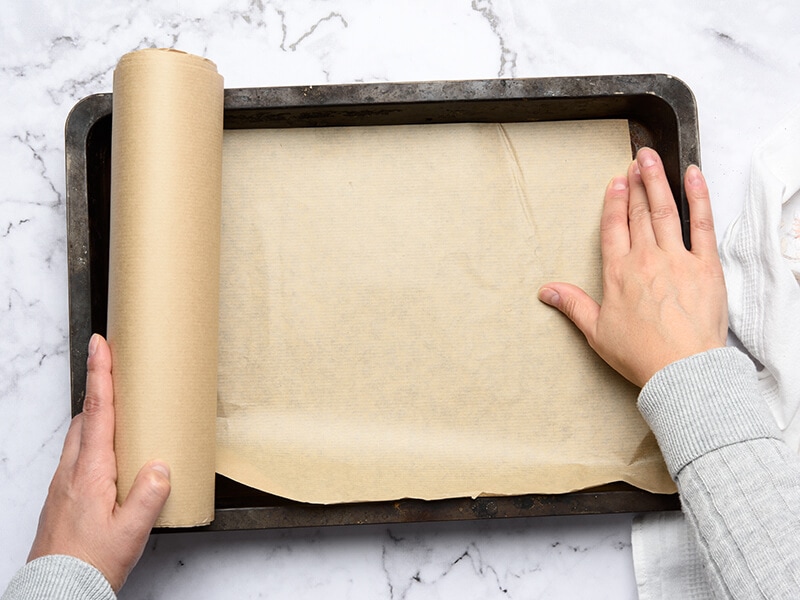 Perhaps parchment paper is one of the ideal replacements for wax paper. They are both grease-resistant and nonstick. However, parchment paper is a little superior to wax paper in terms of heat resistance.
It can withstand a temperature of up to 450°F, much higher than wax paper. Therefore, parchment paper is best to substitute wax paper in lining baking sheets or cake pans.
Make use of parchment paper to steam fish in the microwave with these instructions.
Aluminum Foil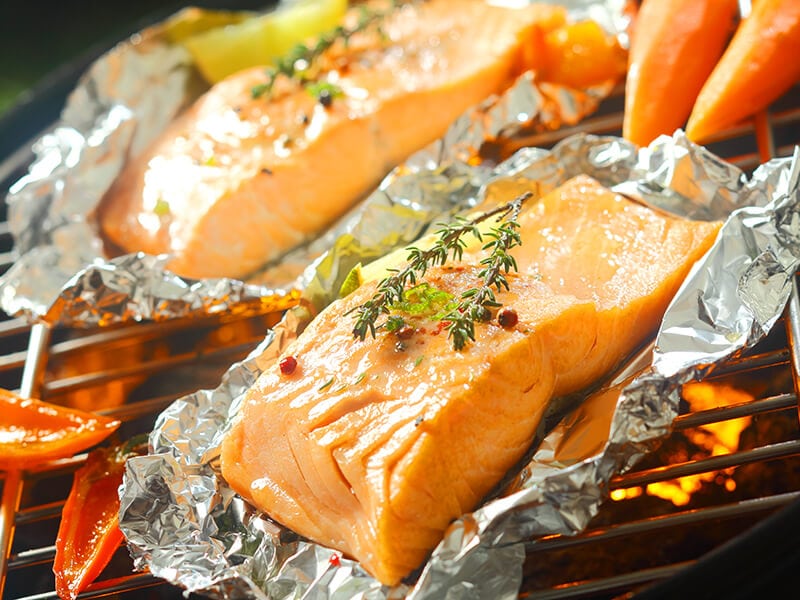 A thin layer of tin will be easier for you to reshape whatever forms you like. Although aluminum foil is not nonstick, it can protect the food against spilling and retain heat well. Using this foil for steaming food is ideal, but you can also bake with it.
However, you should avoid using aluminum foil for acidic food like tomato sauce or rhubarb since they may come in contact with each other and alter the flavor of your food (3).
Freezer Paper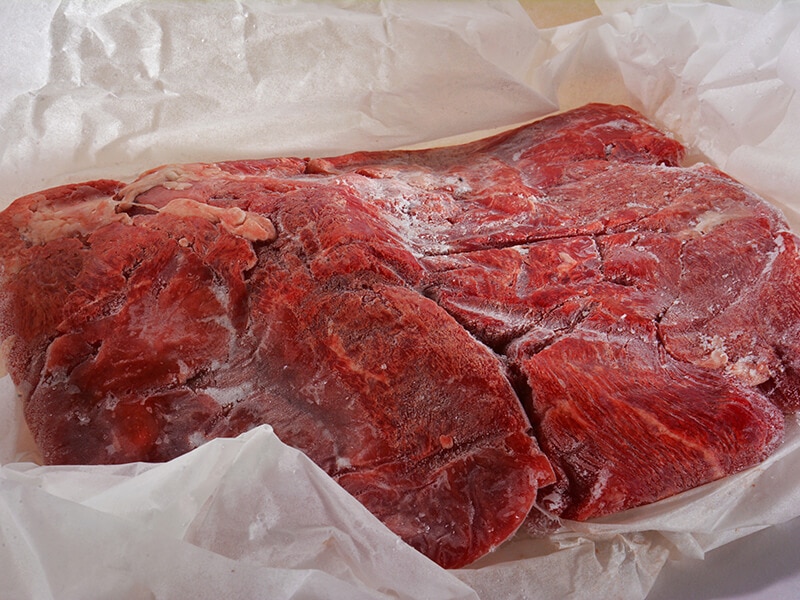 Freezer paper works best when used as a food wrapper for storage in the freezer. It has a plastic coating, allowing it to last for a long time in cold conditions. The coating can prevent almost all moisture loss and leakages.
Wrapping cheese in a freezer bag will preserve its freshness. The disadvantage of this paper is that it only has a coating on one side, so you cannot use it in the microwave.
FAQs
Hold on! This is not the end of the post! You still have a lot to learn about. That's why I present to you some of the most frequently asked questions regarding wax papers.
Yes, You Can Use Wax Paper In The Microwave, But Be Careful!
Wax paper is a useful item that every home cook should have in handy. Many people come to know it as an incredibly convenient choice for cold storage. But wax paper can do more than that.
You can use this type of paper for hot foods or even microwave it. Generally, wax paper is safe to microwave. But when it comes to foods with high amounts of sugar, fat, or oil, you should be conscious as the heat from these foods can melt the coating on wax paper.
The wax will then soak into your food and alter its taste and texture. But that's not a worse scenario. Wax paper can heat beyond its limitation and end up catching fire in your microwave.
So, does this answer satisfy you? Is there anything about wax papers that is bothering you? If yes, leave a comment below and express your inquiry. Otherwise, also comment to let me know how helpful the post is to you. And make sure you won't leave without sharing it!
Paragraph
En.wikipedia.org (2022)
Ncbi.nlm.nih.gov (2011)
Healthline.com (2017)