Can you microwave cold glass? Glass, of course, is a perfect material for microwave usage. However, putting cold glass in the microwave is a controversial topic. Unexpected kitchen accidents can occur if you do not know the features of your glassware.
Therefore, take advantage of this article if you want to avoid blowing up your kitchen by using the wrong glassware for the microwave. Below, I will tell you every detail about cold glass and the right way to use glassware in the microwave. Let's scroll down to learn now!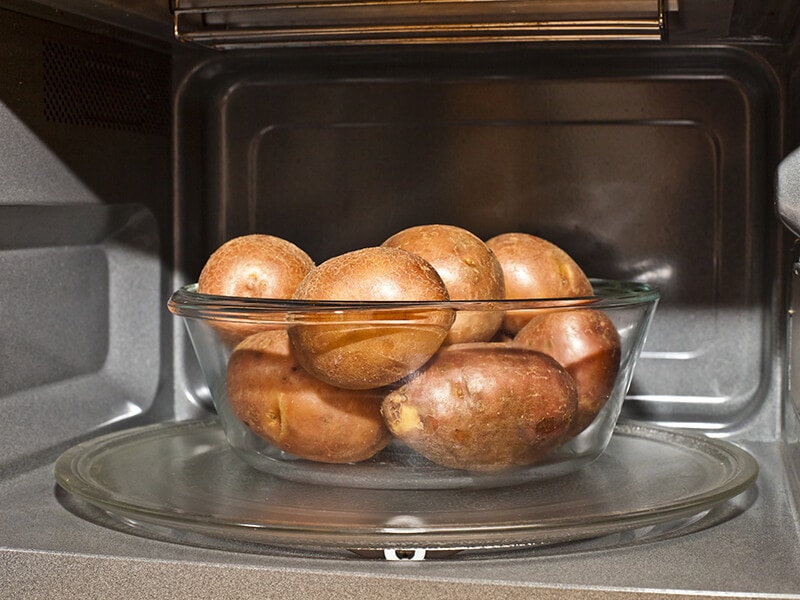 A Quick Look At The Glassware In Your Kitchen
Glass is an inorganic solid material used for numerous daily applications. Types of glass are a variety. In most kitchens, there are three main types of glassware. Knowing each type's characteristics thus helps you choose the most suitable for your cooking needs.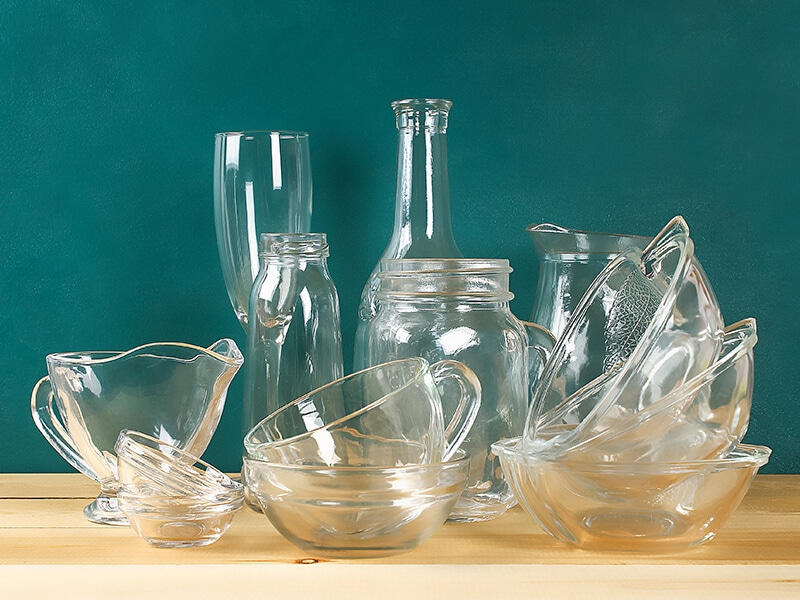 Characteristics
Soda-lime
Heat–resistant glass
Opal glass
Chemical compositions
Mainly silicon dioxide
Borosilicate (silicon dioxide and boron trioxide)
Common glass materials added with opacifiers
Heat resistance
Low
High
High
Application

Drinking glass
Bottles
Windows

Baking containers
Common kitchenware used in the oven (bowls or storage containers)

Bowls and plates
Oven-safe utensils
Pots
Soda-Lime Glass
Soda-lime glass is the most common glass which is used in most daily applications. It mainly consists of silica dioxide, an oxide naturally found in quartz (1). The drinking glass is the best illustration of soda-lime glass.
Soda-lime glass is popular because it is suitable for making various tableware at a reasonable price. However, it isn't a strong type of glass.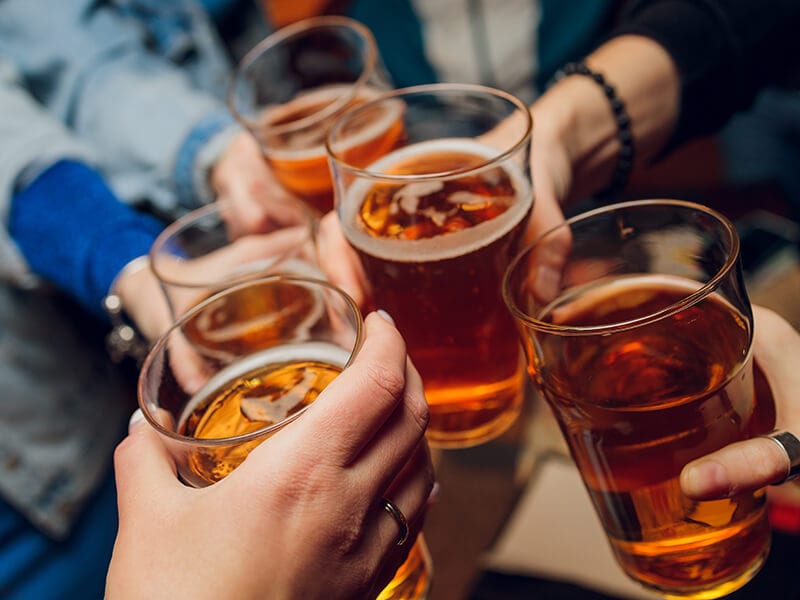 Heat–Resistant Glass
The heat-resistant glass composition is mostly borosilicate. It is more durable and resistant to thermal shock than typical glass. Therefore, heat-resistant glass is usually used in industrial constructions and oven-safe cookware.
Usually, cookware made from heat-resistant glass is thicker than soda-lime glass. Look at a microwave-safe pyrex cup and a regular cup, and you will see the pyrex one is thicker.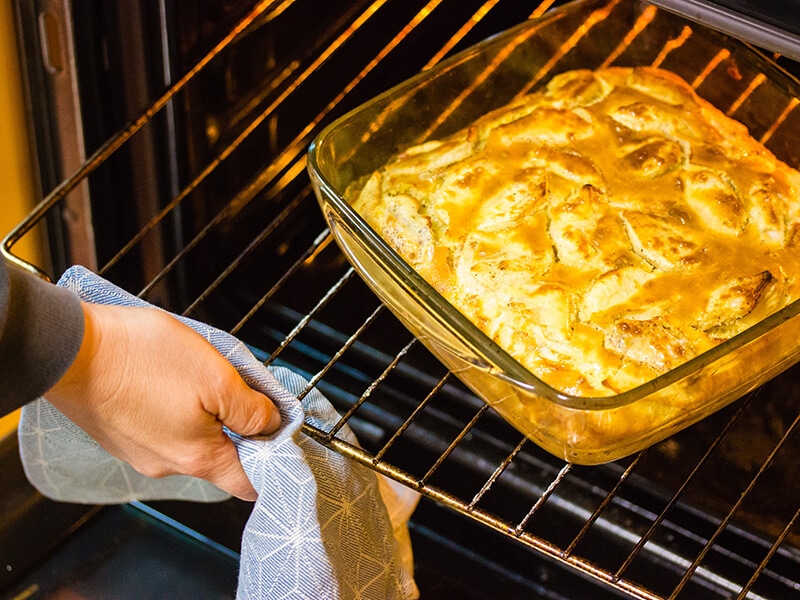 Opal Glass
Opal glass is well-recognized as white glass or milk glass. Opal glass has the same composition as heat-resistant glass. However, manufacturers add some extra ingredients in the melting process so that the glass will have its iconic white color.
Opal glass is safe in the oven but relatively more expensive than heat-resistant glass.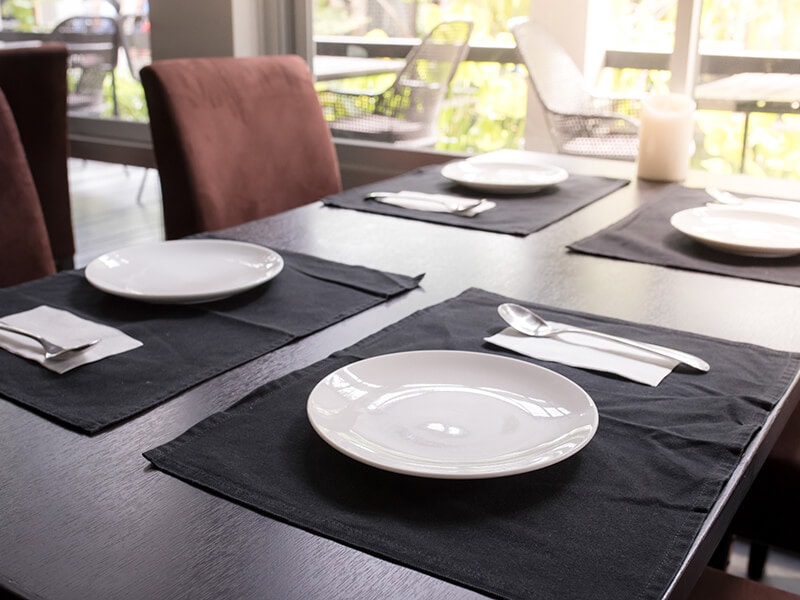 Glass – A Perfect Food Container
When you come to kitchenware, especially for heating purposes, glassware will stand out due to its advantages. Below are some highlight features of glass.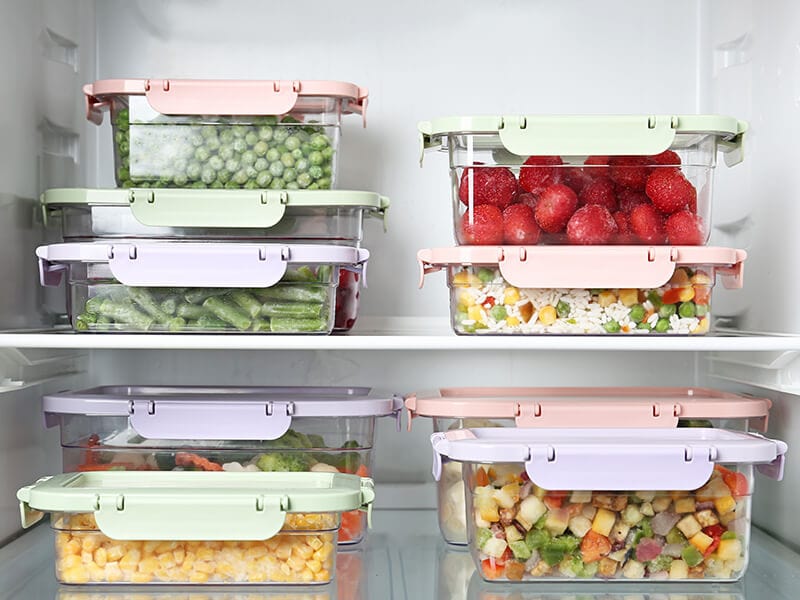 Advantages
Below are a few merits demonstrating the superiority of glassware. If you ever wonder why so many pieces of kitchenware are made of glass, here is the answer!
Durability
Glass is very durable. You can use it in both hot and cold environments. Most glass cookware is designed to withstand higher temperatures than plastics or metal materials. Therefore it can help with the cooking process.
Non-Toxicity
Be careful if you plan to store your food in plastic or metal containers. While plastic can absorb the smell of food, metal is not suitable for pickled goods because it reacts with acid. Therefore, glass containers will be the universally favored option for storing purposes.
Thanks to the glass's non-reactive surface (2), it becomes a perfect container for food that ensures non-toxic transfer. Glass also does not absorb smell and flavors, so food stored in glass can stay fresh and fully nutritious for longer.
Ease Of Cleaning
Glass is an easy-to-clean material. For cleaning dirty glass, you just need to soak it with warm water and dish soap. Waiting for a little bit before scrubbing clean.
It is very easy to clean the bakeware glass.
Eco-Friendliness
Glass is made from a natural material, and its quality and durability do not change after years, so you can use it again and again. Besides, glass does not release harmful chemicals into the environment; you can recycle it even if it breaks.
Transparency
Another benefit of glass is its clear cooking surface. Therefore you can look through the glassware and monitor your cooking process. While other types of cookware require you to remove the lid to see the food inside, you do not have to do so with a glass pot or pan.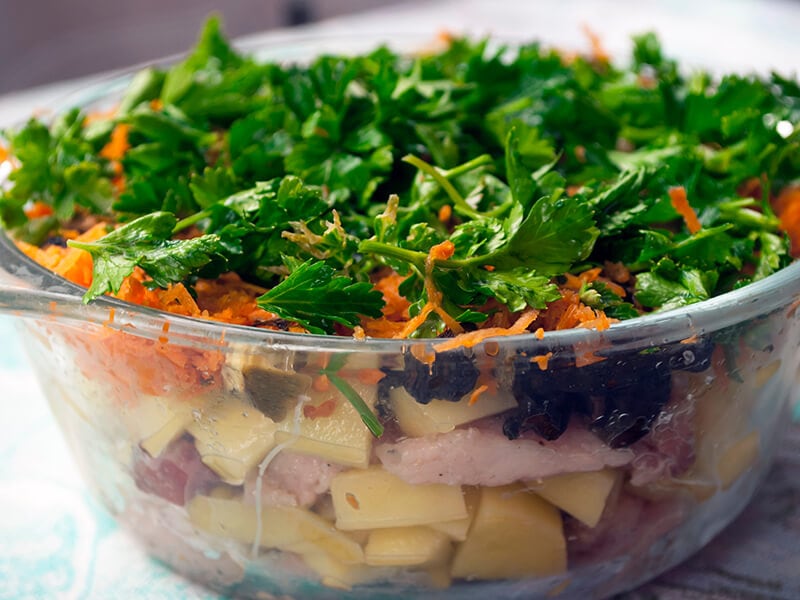 Drawbacks
Despite its many benefits, glassware also has disadvantages. Its brittleness is obvious, but there is more to consider. Due to its low strength and low thermal conductivity, glass' most obvious weakness is its temperature sensitivity.
That means sudden changes in the temperatures can cause the glass to break. For example, putting hot glass in the fridge is not recommended. So what does it mean about the suitability of cold glass for use in the microwave? Scroll down to find the answer!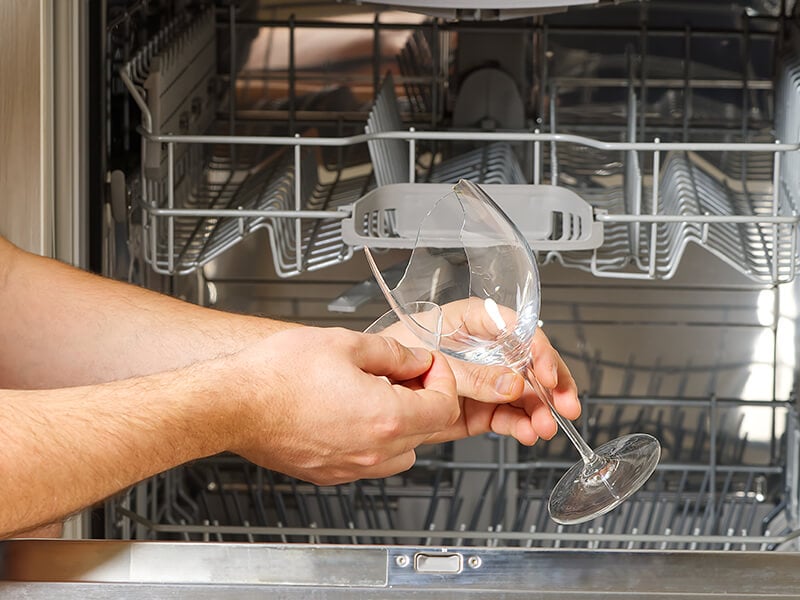 Can You Microwave Cold Glass?
The most frequently asked question is whether it is safe to microwave a glass object. Then, you may wonder if you can move something made of glass straight from the freezer/ refrigerator to the microwave. For the correct answer, first, you must know how glass works in the microwave.
About Microwaving Glass In General
You can microwave glass, which is this material's perfect characteristic. However, it would help if you remembered that only kitchenware with a "microwave safe" label could be used in the oven.
The reason is that some varieties of glass, such as soda-lime, are not designed for microwave use. Glass that isn't microwave-safe contains tiny bubbles. When the oven temperatures rise above the safe limits, these bubbles will expand and cause the glass to shatter.
In addition, if the glassware contains metallic components or glazes filled with unsafe dyes, it can cause sparking in the microwave or release toxins into your food (more on this matter later).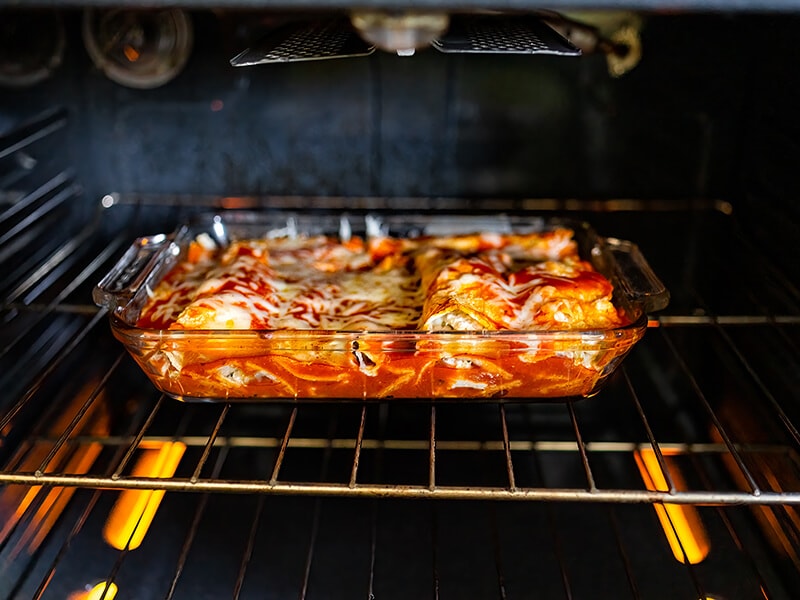 How About Microwaving Cold Glass?
Putting a cold glass in the microwave for heating up is controversial. Even if you can heat many types of glass in the hot microwave, cold glass is not an option.
As mentioned, glass is a temperature-sensitive material. Therefore, even if the object is based on durable material, the significant temperature differences between cold glass and microwave heat can shatter or reduce the glass's quality.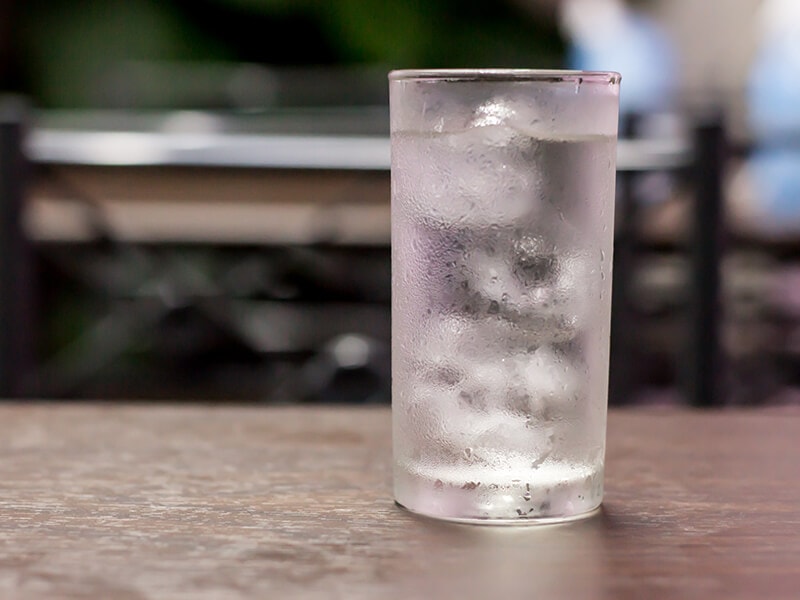 A Guide To Microwaving Cold Glass
Although putting a cold glass in the microwave is not a popular option, the fact is that many people prefer to do so to save time. Here is the good news: in some situations, this action is possible.
Follow the following steps if you want to reheat a glass container straight from the refrigerator in a safe way. But please note that this method only applies to some types of glass containers, such as heat–resistant glass (including Pyrex) and opal glass.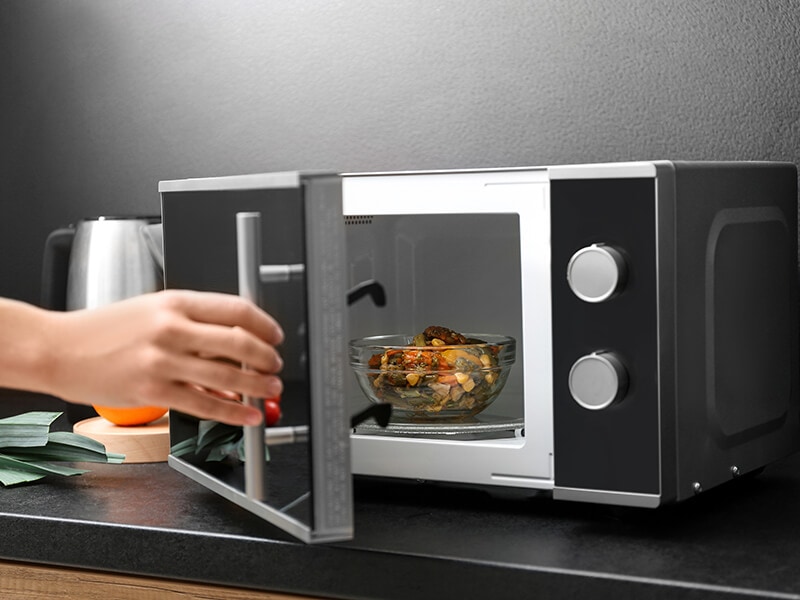 Step 1: Let The Glass Chill
This is a big no for putting an icy glass in the microwave. However, you can do it with a chilled glass. Before placing the glass in the oven, you should take time for your glassware to become less cold. Room temperature is highly recommended!
Step 2: Wipe Off Stagnant Water
After chilling for a while, there may be stagnant water around your glassware. Therefore, ensure to wipe off the glass until dry because moisture on the surface can lead to uneven heat and break.
Step 3: Use Low Setting
Finally, start your heating-up process with a low setting in the microwave. This step ensures your glassware adapts to new temperatures and does not break due to high heat changes.
Types Of Glass Can Be Used In The Oven
The glass world varies, but not all are made for particular microwave usage. You must ensure that your glassware is oven-safe to put in the preheated microwave. Following are my two highly recommended types of glass suitable for microwaves.
Borosilicate Glass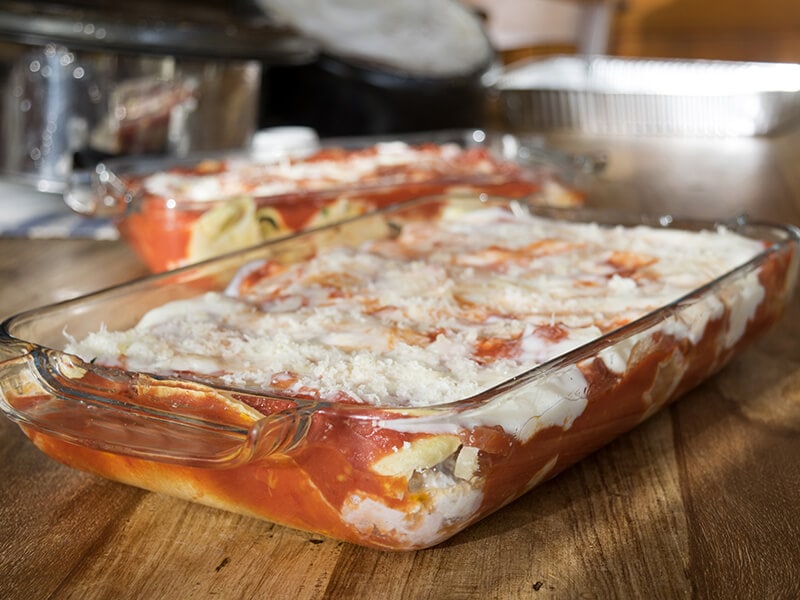 Borosilicate glass's main ingredient is boron trioxide which allows it to adapt to a wide range of temperatures. Therefore borosilicate glassware can easily go from the freezer to the oven without any concerns of breaking.
Borosilicate glass can withstand up to 330°F. One famous glassware brand – Pyrex, which uses borosilicate glass to produce its product, claims that Pyrex glassware can withstand up to 425°F.
Let's discover everything there is to know about Pyrex and borosilicate glass.
Tempered Glass
Tempered glass can be known as the safest glass for microwaves. It is also the most synthetic material for glassware in the United States.
Four times stronger than regular glass or annealed glass, tempered glass can withstand up to 470°F. Even if tempered glassware does break, it will shatter into small pieces that can not harm you.
Which Type Of Glass Should Not Be Microwaved?
Contrary to glasses recommended for microwaves, there are some never-be-used in microwave types. There is more than one reason not to use these glasses rather than the poor heat resistance.
Colored Glass
The most common method to create color for glass is using dyes. Therefore, placing a colored glass dish in the microwave is not a good choice since it can leach harmful dyes into your food.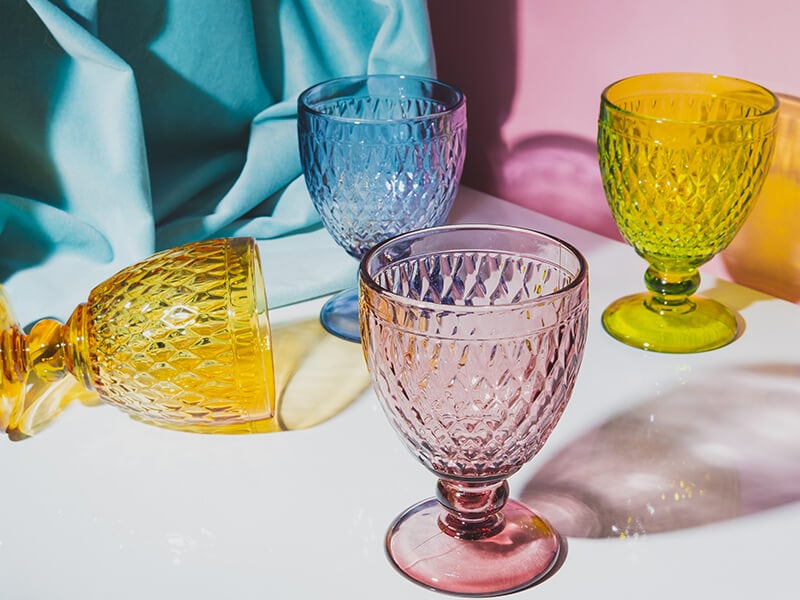 Annealed Glass
Unlike tempered glass, which will only shatter into small pieces when it breaks, annealed glass (also known as standard glass) is more dangerous. Once the accident happens, annealed glass breaks into large, sharp pieces that cause injuries.
Although there is not much kitchenware made from this glass, there are exceptions. Therefore, I hope you never put annealed glass in the microwave to avoid unexpected things happening.
Glass With Metallic Trims
You should never put glassware that has metal on it in the microwave since metal can cause sparkle and fire in the oven. Besides, metal has a different thermal expansion rate than glass. This disparity can cause breaks in cooking items.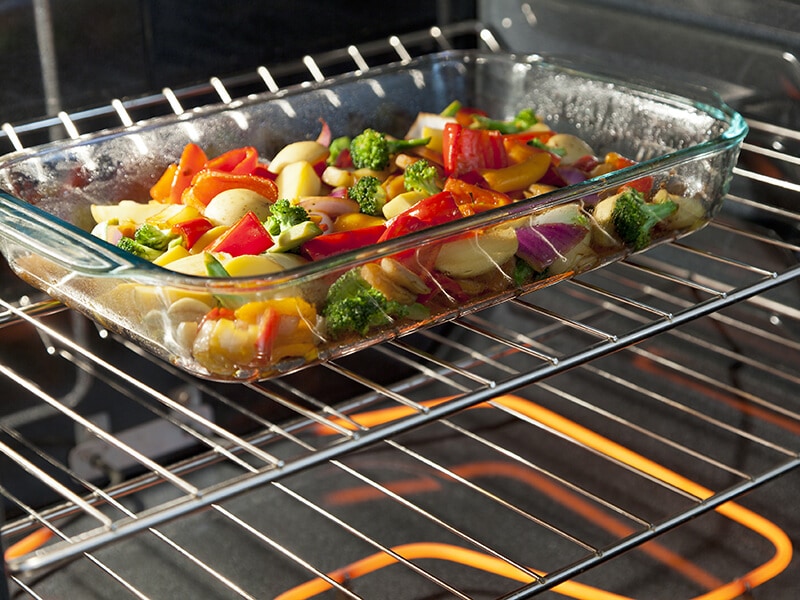 Check If It Is Microwave-Safe Glass
Besides checking the types of glass, there are two other ways to tell you if your glassware is microwave-safe glass.
Look For Suitable Signs And Symbols
Usually, manufacturers put one or some symbols in the product to tell you if this glassware is suitable for microwave safety. They are usually a picture of microwaves intersected with several wavy lines.
So, your work is just looking for this sign/symbol, which may be right under the bottom of your dinnerware.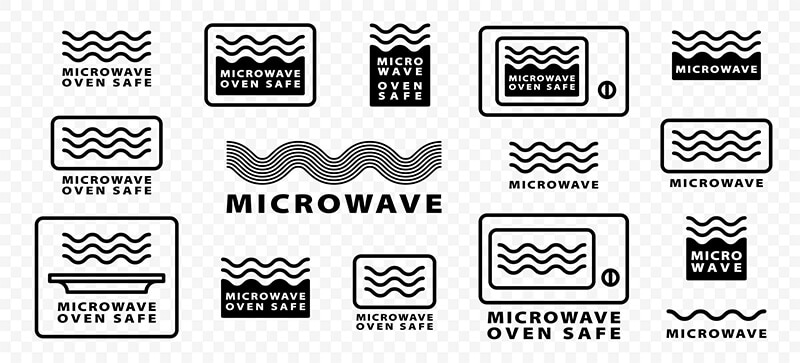 Guide For Microwave-Safe Glass Test
In case you do not know the type of glass of your dish and can not find a symbol for microwave-safe products. Then, apply this microwave-safe glass test to figure it out. Please be aware this test applies to glass dishes/bowls only.
Here is a useful guide to test if your dish is microwavable.
Step 1: Prepare A Cup Of Water
Use a microwave-safe cup and fill it with water. Three-quarters of the cup is ideal. Please be aware that you must have a microwave-safe cup. Otherwise, the test won't work.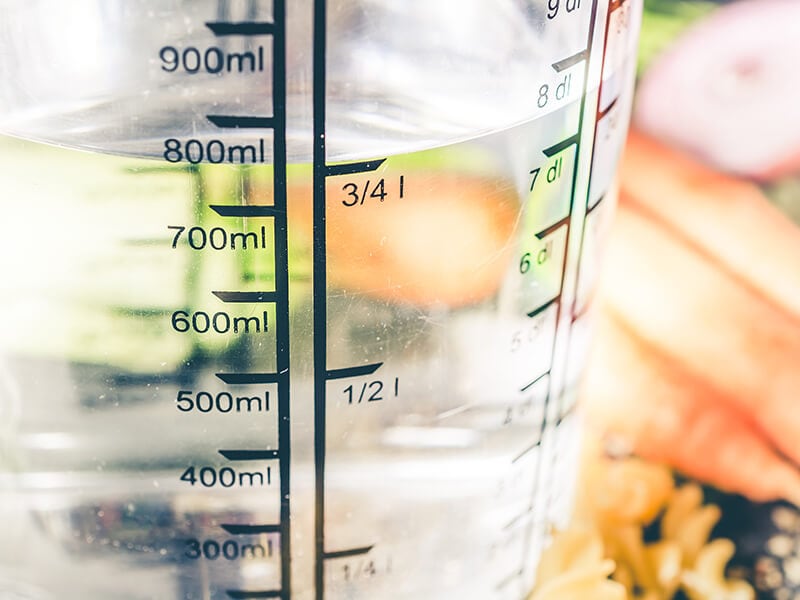 Step 2: Microwaving Your Tested Dish And Cup
Place the tested dish and the cup together in the microwave and start at a high temperature. If your plate is too big compared to the cup, you can place the cup on top and microwave them together.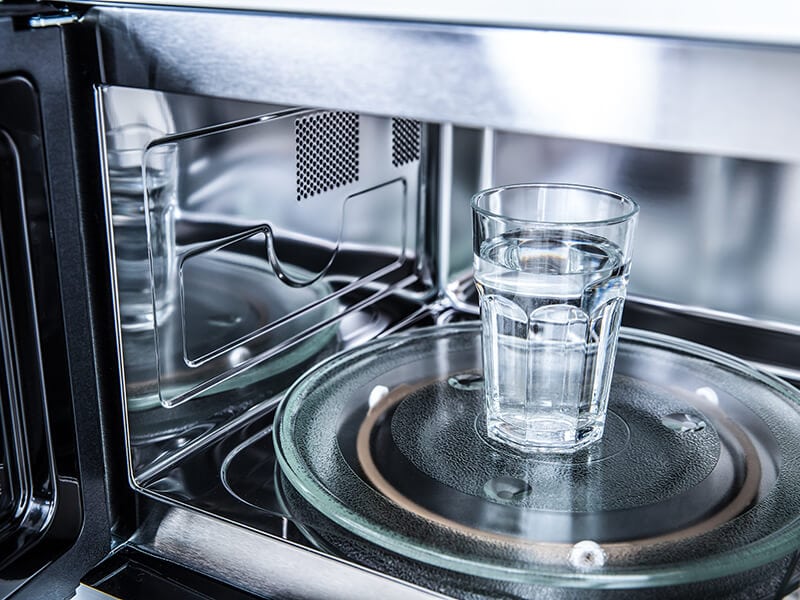 Step 3: Touch Test
After a minute, you can turn off the microwave and start a touch test. Remember to use oven mitts to take out the cup safely. Then use your hand and feel.
An unsafe dish: The dish is warm, and the water is cool.
A microwave-safe dish: The dish is cool, and the water is warm. That means your dish does not absorb the heat from the oven and is safe for use.
Tips To Prevent Glass Breaking In The Oven
I have told you all about the glass and each type's features. So, now it is time for some important tips. Please keep these notes in mind to use the microwave safely for heating up your food in a glass container.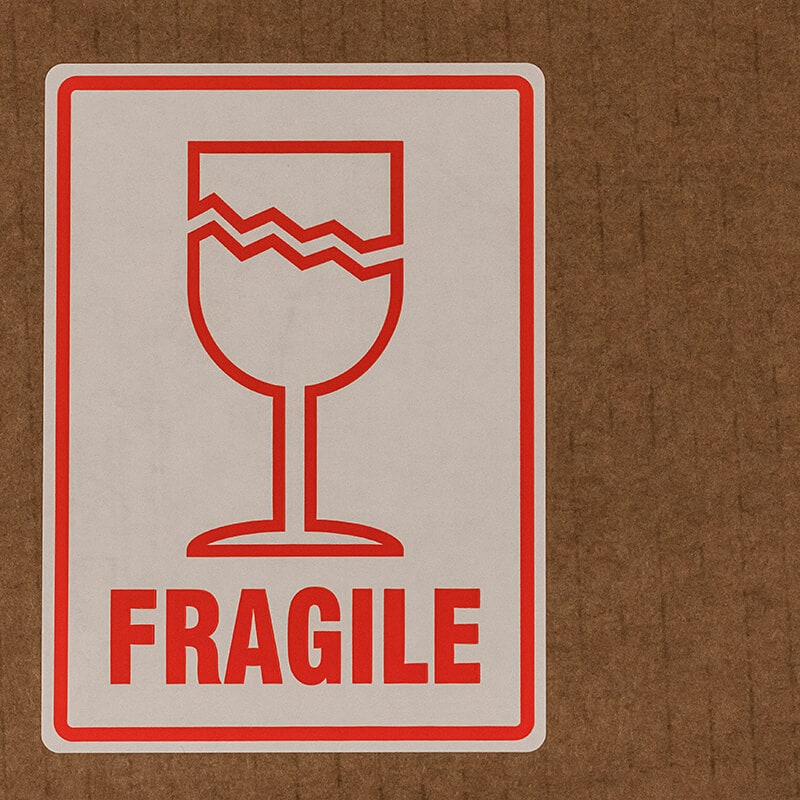 Reading all cautions and using tips from manufacturers. Reading carefully and following instructed directions will help you avoid accidents.
Using specialization items for microwaves. Check for a sign to show your glassware is made for microwaves will help you avoid mess and endangering people.
Preheating your microwave before placing glass in it. Turning your microwave to 350°F before placing your glassware in will help to warm it easily.
Remember to check if your glassware doesn't have any cracks. You can use water to check the sign of cracks in the glassware. Don't put flawed glass in the microwave because it can be completely ruined.
Don't make any thermal shock. The rule is to never immediately place glass from the freezer into the oven and vice versa. The fast temperature chances are always dangerous to most glassware.
If your glassware has a crack, it will break when meeting high temperatures.
FAQs
All the useful information related to microwavable glass is already at your fingertips. However, it won't hurt to learn a little more about this topic!
Microwaving Cold Glass: The Final Verdict
Can you microwave cold glass? The final verdict is an absolute no. However, if you take time and ensure that your glassware settles to an appropriate temperature, you can place the glass in the microwave. And please remember not to put your glassware too long in the oven to prevent shattering.
Finally, please share this article if it is practical. This explanation can be valid for your beloved to avoid unexpected accidents in the kitchen. If you have any useful tips, feel free to write about them in the comment section, too.
Paragraph
Soda-Lime Glass (no date) Soda-Lime Glass – an overview | ScienceDirect Topics
Glass article having non-reactive surface and method for producing the same – patent JP-2525516-B2 – pubchem (no date) National Center for Biotechnology Information. U.S. National Library of Medicine.