Can you microwave a Yeti? This question bothered me years ago, but after a few research and tests, I finally have the proper answer for it.
I know many of you have a busy life. Therefore, you might search for the quickest way to reheat your drink, especially when you keep it in a Yeti cup.
In fact, Yeti is designed to store your hot or cold beverages. But when it comes to hot drinks, is it safe to place your cup inside a microwave to reheat it?
Well, everything you need to know will be shown in the article. So keep scrolling down the page and learn new things. You will also know the consequences if you microwave it.
What Is A Yeti?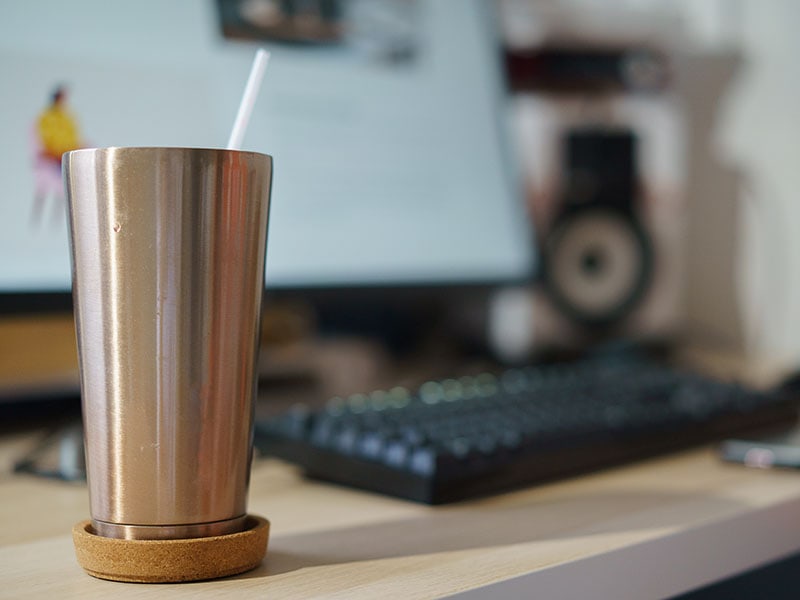 Yeti has become a familiar brand to many people worldwide, especially in America. This brand is famous for producing and selling coolers, bags, accessories, and drinkware. And this article only focuses on their drinkware.
Roy and Ryan Seiders were the fathers of this amazing brand name. They loved outdoor activities, like climbing or fishing, but cheaply built coolers weren't good at keeping drinks hot or cold, so they opened their own company to produce these products in 2006 (1).
Regarding Yeti drinkware, stainless steel is the main material. The cup is also equipped with double-wall vacuum insulation for retaining the temperature of hot coffee, ice, and soft drinks for about 6 hours, which is twice as good as plastic, ceramic, or aluminum cups.
Let's discover the parts inside a Yeti cup to understand more about its design.
Is It Safe To Microwave A Yeti?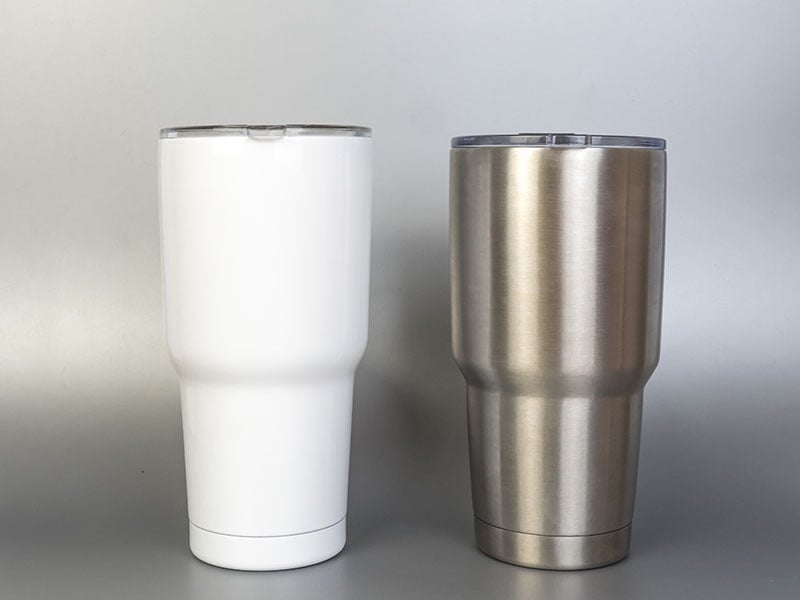 Putting a Yeti in a microwave is unsafe, so you shouldn't do it in any case! Because it can cause a powerful and dangerous reaction that can damage both your appliance and cup.
Before finding the main reason, let's explore the heating process of a microwave. After you start your device, the energy will pass through food or other things. At this time, the natural vibrations of the water molecules in food/drink happen and have become faster over time (2).
The strong vibration creates friction, and the energy will be transmitted into heat that cooks (or heats) the food/drink you put into the microwave.
However, it will not happen when you put a Yeti in the microwave because it is made from stainless steel.
The material doesn't allow the energy to pass through the cookware since it doesn't work well with radiation emitted by microwaves. On the other hand, stainless steel absorbs and accumulates energy inside your tool, which is not safe at all.
Do you know how a microwave works? Find the answer right now.
What Will Happen If Placing A Yeti In A Microwave?
To sum up, you should not heat the liquid inside a Yeti by placing it inside a microwave.
Not only that, it has severe consequences for this wrong action. In the mild case, the spark will appear inside your microwave. You cannot drink the liquid inside, either.
When the accumulated energy reaches the maximum, the release of excess energy begins, and this will cause a fire hazard that can burn your microwave. So putting Yeti cups, jugs, or tumblers into the microwave is a big no-no.
For more information, this situation occurs with other metals too (e.g., aluminum or other conductive metal) because they can't work with the microwave's radiation.
Let's check what happens if you place a Yeti in a microwave.
Can You Place A Yeti In An Oven Instead Of A Microwave?
Many people ask me about putting a Yeti in an oven to reheat the drinks, but my answer is still a no because it wastes your time. You should not place a Yeti in an oven for two reasons.
First, your drink will have the same temperature as the original after 20 minutes in an oven since the heat cannot pass through the stainless steel double-wall vacuum insulation of the drinkware to reach the liquid inside.
Secondly, your Yeti can be melted and damaged, especially its insulation, because it can withstand the maximum temperature of 185 degrees F, while an oven can reach over 400 degrees F.
How To Heat Your Drink Instead Of Putting Yeti In A Microwave?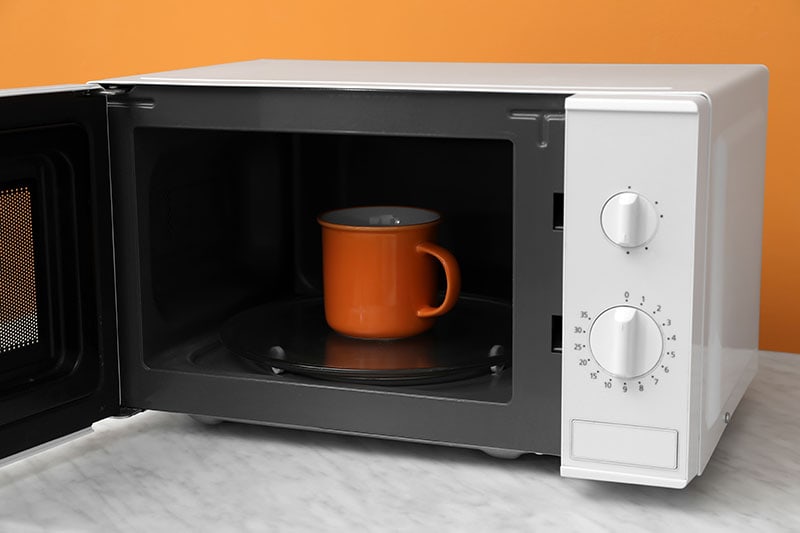 In fact, you can keep your drink hot (or cold) in Yeti for around 6 hours, as long as you close the lid tightly.
If you want to reheat a cold beverage, just pour it into a microwave-safe container and place it in the center of the microwave to do so. Then, pour the liquid back into the Yeti to keep it hot.
Furthermore, you can use other microwave-safe alternatives made up of BPA-free plastic (BPA can be harmful to your brain diseases or blood pressure) (3), ceramic, or glass to reheat liquid in a microwave because these materials allow energy to pass through their materials.
FAQs
I hope these frequently asked questions with their answers below can help you use your drinkware and microwave properly and safely.
Don't Try Putting Yeti In A Microwave!
It is a bad idea to put Yeti in a microwave, so you should keep it as well as other metal-based items away from your microwave. Also, this is an unnecessary action because Yeti is designed to keep your drink hot or cold for a long time.
Do you have any questions after reading this post? If yes, feel free to write them in the comment part. I'll try my best to respond to them as soon as possible. Plus, don't forget to share it with others. Thanks for your time!
Paragraph
"YETI." National Center for the Middle Market.
"Microwave Oven Radiation." FDA, 12 December 2017.
"What is BPA? Should I be worried about it?" Mayo Clinic.