How many different types of tea do you know besides black and green tea? Sure enough, the answer is not many, and the chances are that you have never heard of the others.
Tea is an indispensable part of various cultures. It is not just a casual drink but considered to some as a superfood, which brings endless health benefits. Drinking tea can also ease your mind, which is much-needed after hours of stressful work.
Whether you are here today to learn more about tea and its shell life or look for some new varieties to enjoy, rest assured you will be satisfied. Without hesitation, let's scroll down and immerse yourself in the exquisite flavors of tea!
Loose Leaf Tea Vs. Compressed Tea Vs. Tea Bags
To start with, let's break down the differences between these types of tea packaging, which are quite confusing for new drinkers. Besides the above options, there's also canned/bottled tea, but I won't be addressing it here since its flavors are usually not up to par.
Loose Leaf Tea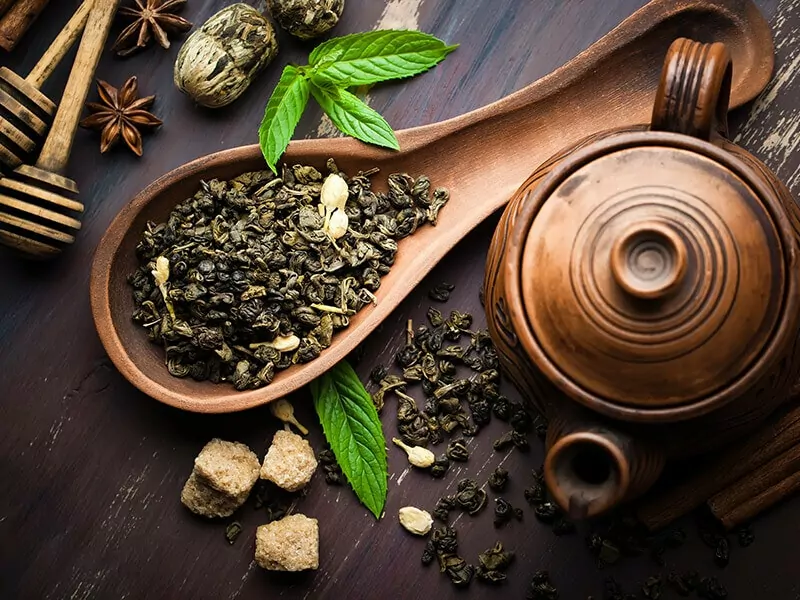 As per the name, loose leaf tea is the dried tea leaves packaged in containers to retain their flavor and freshness. Although the leaves are not fresh, they still produce a fragrant, flavorful result compared to tea in bag and powdered form, which are far more inferior in quality.
Compressed Tea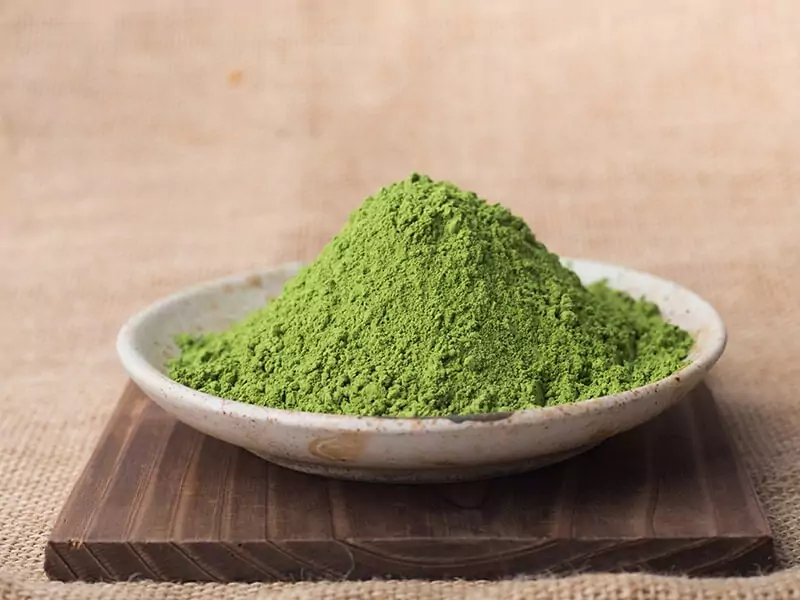 Compressed tea is another name for powdered tea, which is produced for the convenience of transport and storage. Although you risk losing some of the flavors, compressed tea can be stored more efficiently, with its shelf life going from 6 months to 2 years.
Tea Bags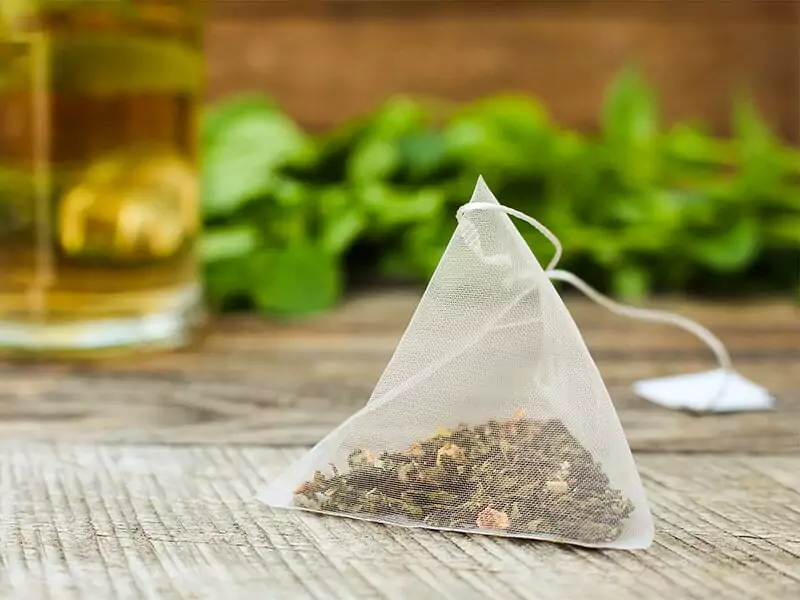 Also known as tea sachets, tea bags provide you with more convenience than other options since it is highly portable and can be made on the go. Another considerable benefit is that you can reuse it until it loses its flavors, which varies from 18-24 hours since the first brew.
Kickstart Your Day With These Wonderful Kinds Of Tea
Nothing can make you go out of bed except a pot of freshly brewed tea. The tantalizing smell of tea can pump you up instantly, and at just the first sip, you know you are ready to get into gear.
Among thousands of tea varieties, as mentioned, only five of them are true tea, and they are derived from the Camellia sinensis plant. On the other hand, herbal teas, or tisanes, are made from parts of non-tea plants. They can be the leaves, flowers, flowers, and bark roots.
Still, herbal teas are regarded as tea because there are very little differences between them and the real deal. Hence, the section below will cover both categories.
The Seven True Teas You Must Know
Green tea and black tea are the two most popular true teas, so what about the other three? Scroll down and get to know more about white tea, oolong tea, and pu-erh tea, which are the perfect addition to your upcoming tea party.
Black Tea (Strongest Tea)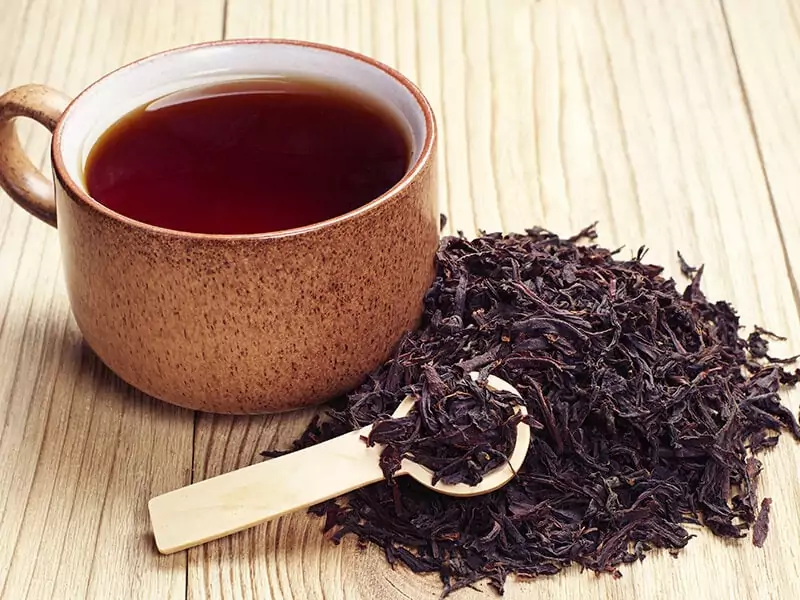 Despite being a Chinese-originated beverage, black tea became a worldwide delicacy thanks to some British that brought it to Europe in the 18th century. Years ago, black tea was mostly associated with the elite, but everyone can enjoy this commodity nowadays.
Having gone through a four-stage production, black tea is more oxidized than other teas and has bolder flavors that can retain for several years. To produce a more distinctive, sip-worthy result, people will often blend black tea with flowers, oils, and similar flavorings.
Some highly recommended black teas for newbies are Earl Grey, English breakfast tea, and masala chai.
Discover black tea and its most powerful benefit in this informative video.
1. Earl Grey
With a subtle hint from citrus (usually bergamot), Earl Grey boasts a robust unique taste that can stir up your morning. The tea has also made its debut in the kitchen as a flavoring for savory sauces and desserts, namely cakes and chocolate.
2. English Breakfast Tea
The name of this classic English drink is pretty self-explanatory: it is a mainstay of breakfast, but you can whip up a cup in the afternoon without no one telling you not to. English breakfast tea has never lost its ground and serves an important role in Irish and British culture.
3. Masala Chai
A refreshing blend from India, masala chai is sometimes considered related to other well-known Thailand beverages. And most people believe it has surfaced thousands of years ago. Apart from sugar and milk, this beverage is spruced up with various fragrant spices, ideal for chilly nights.
Green Tea (Healthiest And Most Popular Tea)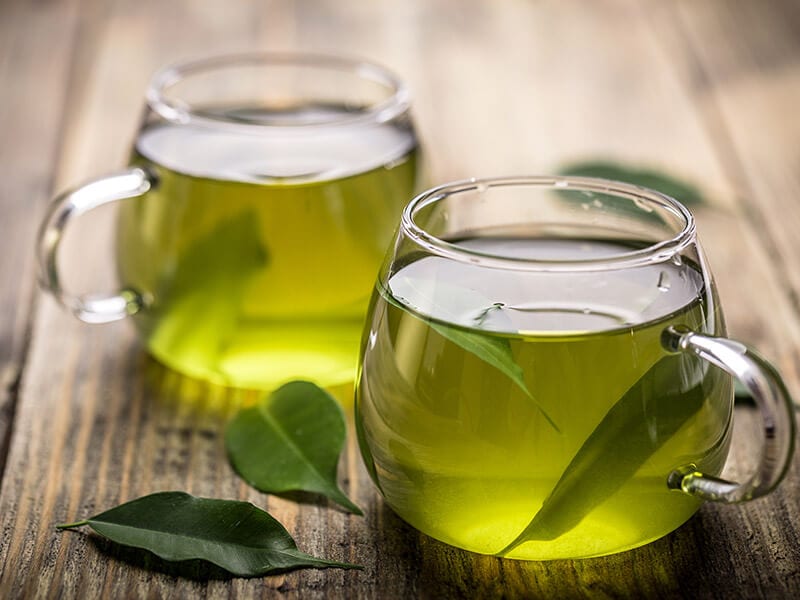 When walking through the tea aisle in the supermarket these days, you can find thousands of top-rated green tea brands such as Jade Leaf and Uncle Lee's Tea. In the past, you won't be able to do so since green tea is reserved only for the upper classes.
The invention of green tea began as a total accident when the Chinese Emperor Shennong drank water with a tea leaf in it. To his surprise, the drink was very palatable and soon turned into a fine delicacy.
Sencha, hojicha, and matcha green tea are some excellent options you cannot miss. Just a sip, and they will ignite your senses with exquisite flavors.
You will be blown away by the diversity of Japanese green tea.
4. Sencha Tea
With an uplifting and refreshing taste, sencha green tea is a revered product from Japan, the country where tea culture is held in high regard. In fact, the Japanese are so invested in this tradition that even the room where sencha tea is served has to be on point.
5. Hojicha Tea
A roasting process, which was developed by a tea merchant in the 1920s, has lent hojicha a smoky, caramelized twist that you cannot find in any other drink. Words got around about the experiment, and the green tea soon found itself on the table of every tea shop in Japan.
6. Matcha Tea
Unlike hojicha, the origin of matcha tea can be traced back to the Tang Dynasty. Initially, the tea was consumed only by the elite, and it was not until the 14th century did the tea become accessible to the public, known for its bright taste and medicinal benefits.
White Tea (With Least Caffeine)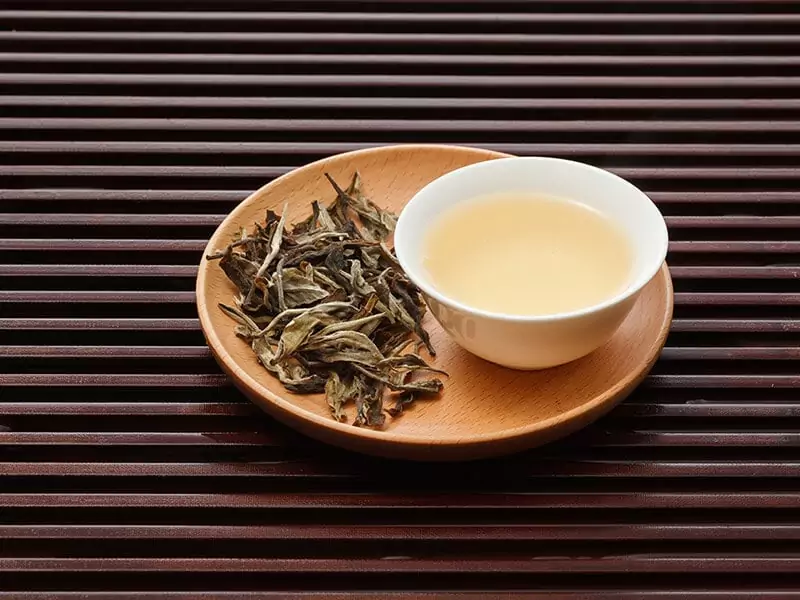 Unlike its black counterparts, white tea requires little processing. Thus, it has a sweet, subtle taste, sometimes with additional fruity or vegetal notes when flavorings are added. White tea makes a perfect brightener for sleepy mornings, but you can also serve it in the afternoon.
The origin of white tea is in contention, with most people claiming that it was first discovered in the Song Dynasty. Over the course of history, white tea has become deeply ingrained in various Asian cultures: Chinese, Thailand, Taiwanese, and so on.
Silver Needle and White Peony are among some white varieties you want to check out. Their delicate flavors will send you to another taste dimension, rest assured.
Let's learn more about white tea and its distinctive features here.
7. Silver Needle (Bai Hao Yin Zhen)
With a smooth, light, and slightly sweet mouthfeel, it is such an irony to give this tea such a name as Silver Needle. Here, the name actually refers to the shapes of the leaves, which are pretty costly owing to their limited and time-consuming production.
8. White Peony (Bai Mu Dan)
Like Silver Needle, White Peony touts its own horn with a smooth, delicate profile, which can be elevated effortlessly with lemon or any sweetener of choice. Although not as expensive as the previous option, you still have to pay a pretty penny to enjoy this tea.
9. Darjeeling White Tea
Darjeeling tea is also available in black, green, and oolong, but something about the white variant makes it stay ahead of the game. Perhaps it is the light golden hue, or it is the sweet, fruity aroma that makes the tea surprisingly pleasant to drink until the last sip.
Oolong Tea (Best For Kombucha)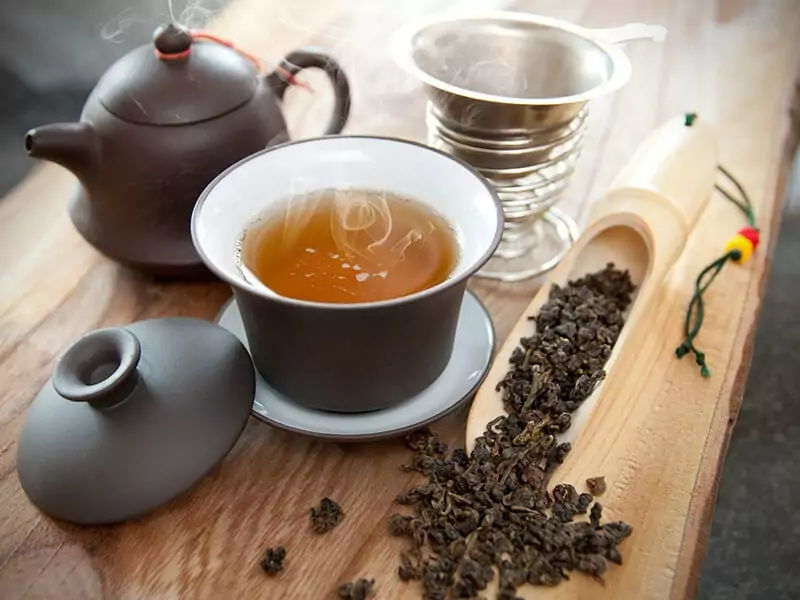 When asked to describe the taste of oolong tea with the highest quality, people will think of it as a perfect in-between of green and black tea. It is fresh and bright yet still delivers a rather strong kick of oxidation balanced with intricate fruity and floral hints.
Oolong tea is usually served on its own as a refreshing beverage, but it can also go well with food with high-fat content. To enhance its flavor, people will stir in a teaspoon of vanilla extract or its alternatives, at times warm spices like cinnamon, star anise, or pepper.
The most popular kinds of oolong tea include Bai Hao, Da Hong Pao, and Tung Ting.
Here are some additional facts you want to know about oolong tea.
10. White Tip (Bai Dao)
Taking on a complex flavor profile: sweet, lush, with spicy nuances, White Tip oolong tea has long been prized in the tea scene. In addition, the tea is the perfect cure for digestive issues, troubled immune capacity, and other health issues.
11. Red Robe (Da Hong Pao)
Da Hong Pao, or Red Robe, is the enlightenment you did not know you needed. A delightful balance between taste and aroma, the tea is widely consumed in China and typically seen in fancy tea parties – a gram of it will cost you $1,400!
12. Frozen Peak (Tung Ting)
To make a cup of Frozen Peak (alternative name Frozen Summit), only the newly sprouted leaves are plucked and left dry in the sun. Then, they are twice-roasted, which provides the finished product with a full-bodied taste and a smoky, floral aroma.
Fermented/Aged Tea – Pu'er Tea (With Most Caffeine)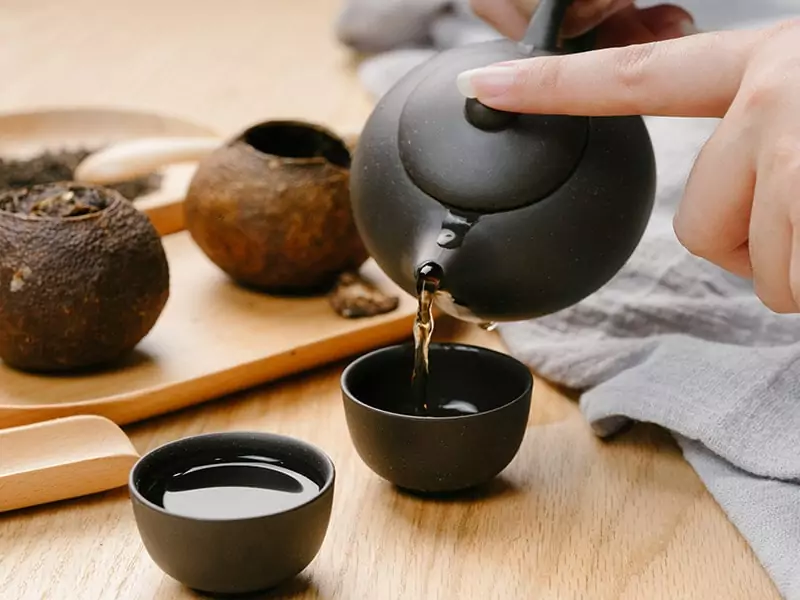 Thanks to the aging process, tea can bring out its best self with new depths of flavor. The process can last for months or up to years, and some teas even go through the bacterial and fungal activity.
With pu'er tea, the most famous type of fermented tea, you will no longer have to be concerned about whether your tea has gone off or is still fresh and ready to brew. Usually, its flavor will witness a loss in quality after 60 years, yet the tea is still safe to consume.
Like other teas, pu'er tea finds its origin in China. The fermentation process lends these tea leaves unique flavors; in the meantime, the tea also continues to oxidize, adding extra depths of flavor to the finished product.
Pu'er tea comes in two distinct varieties: raw (young and aged) and ripe, with the former being more costly. Yet, at the very first sip, you will be convinced that pu'er is a worthy investment.
Follow these instructions and keep your belly warm with pu'er tea.
13. Young Raw Pu'er
Raw pu'er (or sheng pu'er) follows a similar processing method to green tea, so you should expect it to have a grassy, earthy taste. It is aged for about 2-3 years maximum, with its flavor becoming more intense over time.
14. Aged Raw Pu'er
Aged raw pu'er requires somewhat 50 years to age, and the process has to be carried out in a humidity and temperature-controlled environment only. The tea has an earthy, woodsy flavor with fruity nuances.
15. Ripe Pu'er
Meanwhile, ripe pu'er yields an earthy and creamy result, which can suit even the pickiest palate. Like its counterparts, the tea can promote heart health and improve complexion, yet little research has been done about its potential health benefits.
Yellow Tea (Rarest Tea)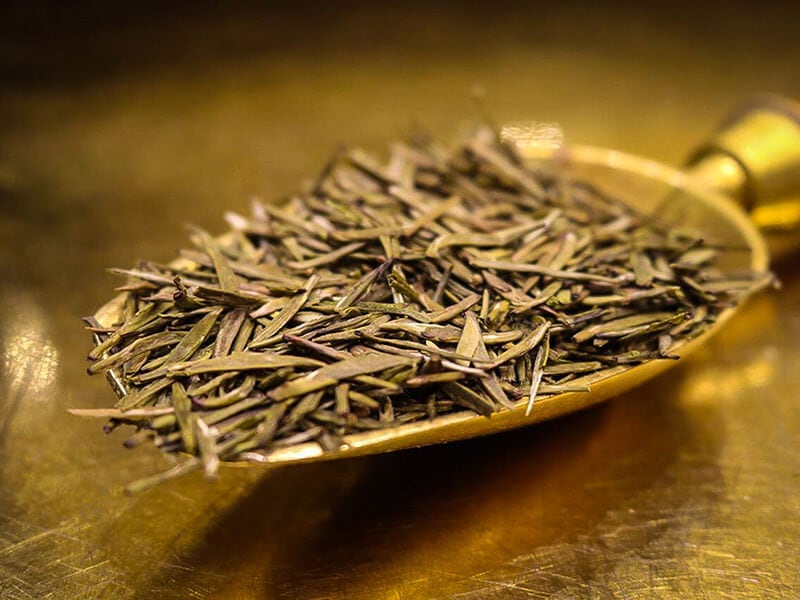 In truth, yellow tea is so rare that people sometimes forget its existence. It is pretty similar to green tea, but the leaves are left to dry for longer to achieve a distinctive yellow hue. The tea boasts a mild taste with a smooth mouthfeel, somewhere between green and white tea.
Again, the origin of yellow tea traces back to China (specifically the provinces of Hunan, Sichuan, and Zhejiang). Besides its mellow character, the tea offers a great number of health benefits, such as facilitating weight loss, promoting bone health, and so on.
Yellow tea has three distinct variants: Jun Shan Yin Zhen, Meng Ding Huang Ya, and Mo Gan Huang Ya. There's also Korean yellow tea, but it is very different from the Chinese counterpart.
Dive in here for more information on yellow tea, the rarest tea on Earth.
Purple Tea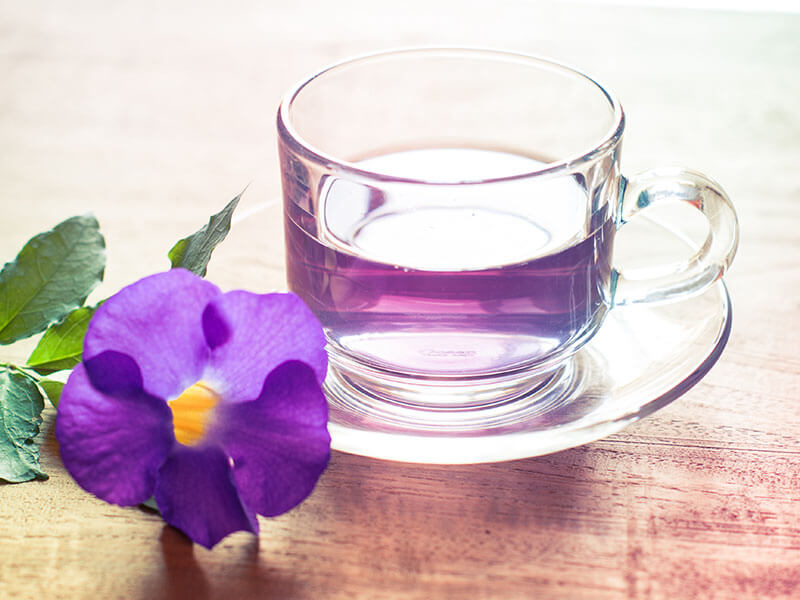 The leaves used to make purple tea are also sourced from the Camellia sinensis plant (to be exact, the Assamica varietal). Like other fruits and vegetables (such as blueberries and red cabbage), they contain a flavonoid called anthocyanin, which is responsible for the color.
To describe the taste of purple tea, it lies somewhere between black and white tea. Sweet, pleasant, and underpinned with warm woody tones, the drink ensures that you are always in a good mood.
Like other varieties, purple tea should last for 3-4 months in a bag. You can extend its shelf life effortlessly by transferring it to an airtight container.
These Wonderful Herbal Teas Are Also Worth A Shot
As mentioned, herbal teas (also called herbal infusions or tisanes) are not true tea because they are not made from the plant tea Camellia sinensis. However, people often treat them as such since they have similar traits – served hot or cold and have a refreshing taste.
Take A Look At These Herbal Infusion Made From Herbs
With fresh herbs, anything can turn into an instant hit. Of course, thirst-quenching drinks are included, and they taste more refreshing than anything. If you happen to have some unused herbs, it's time to let them come out and play up your tea now!
16. Ginger Tea (Best For Cough And Upset Stomach)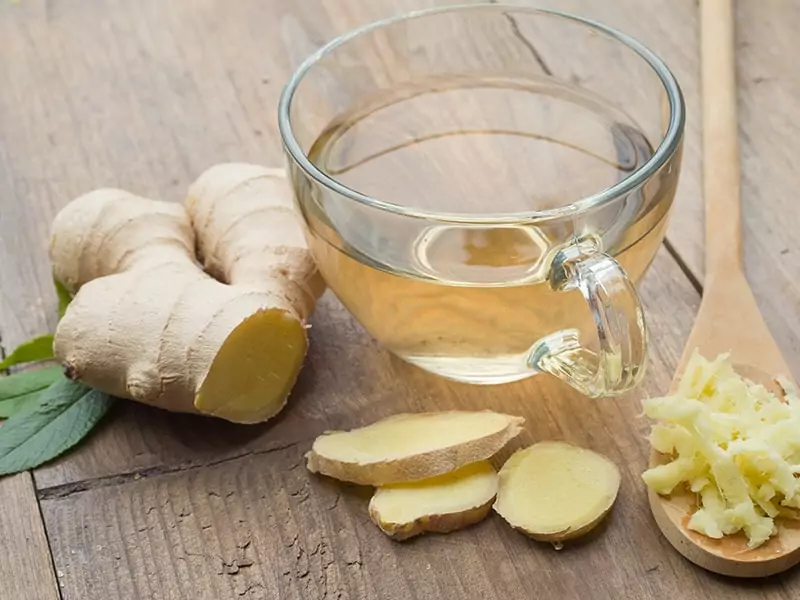 Treat yourself after a stressful working day with a cup of high-quality ginger tea. The tea also serves as a herbal medicine in several parts of Asia and can be served with milk, honey, or lemon zest.
Don't hesitate to make this fresh and delicious ginger tea.
17. Turmeric Tea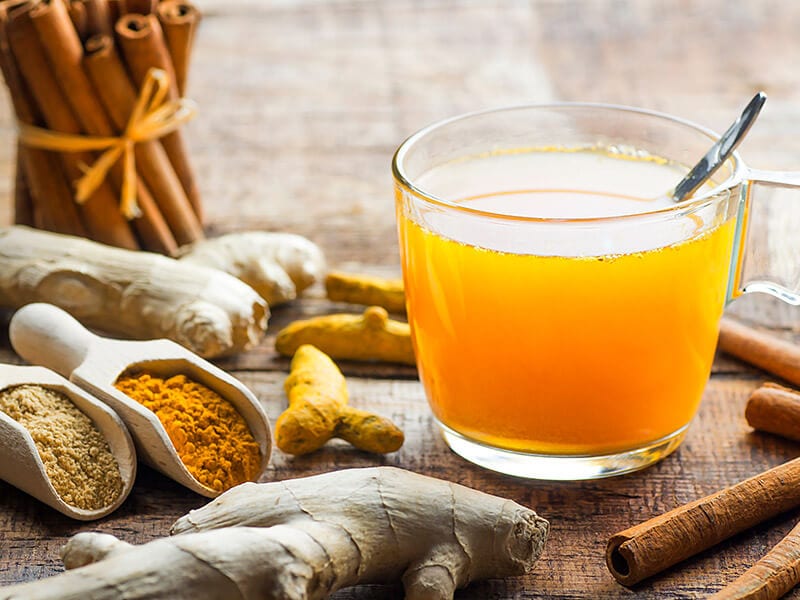 Sip on a cup of first-rate turmeric tea infused with notes of sunshine, and granted you are set to kick off the day! The tea is believed to have originated from Okinawa, Japan, and makes a great cure for hangovers since it contains curcumin.
Here's why you should drink turmeric tea more, plus instructions to make it
18. Peppermint Tea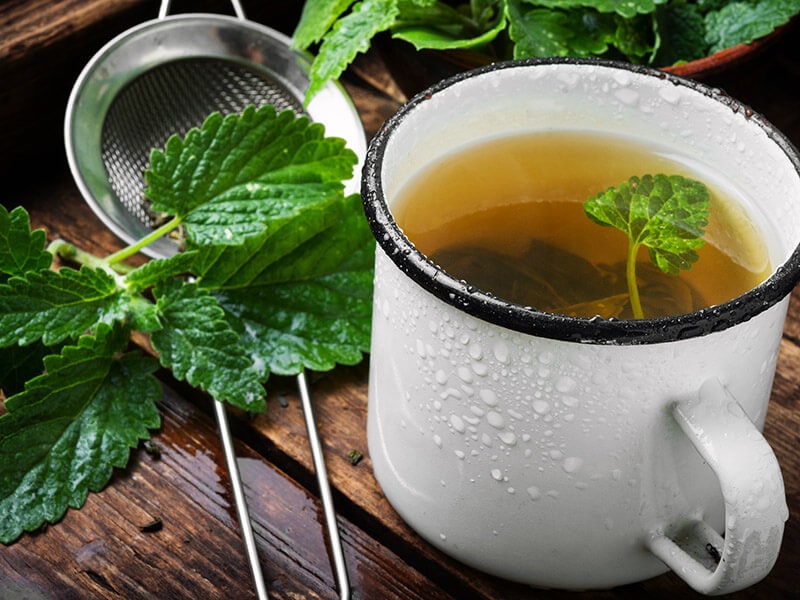 Meanwhile, people will think of the cozy fireplace when drinking peppermint tea. The tea first emerged in the Middle East and Europe but has now spread globally, captivating people with its cooling sensation.
Discover what peppermint tea can do to your mind and body.
19. Lemon Balm Tea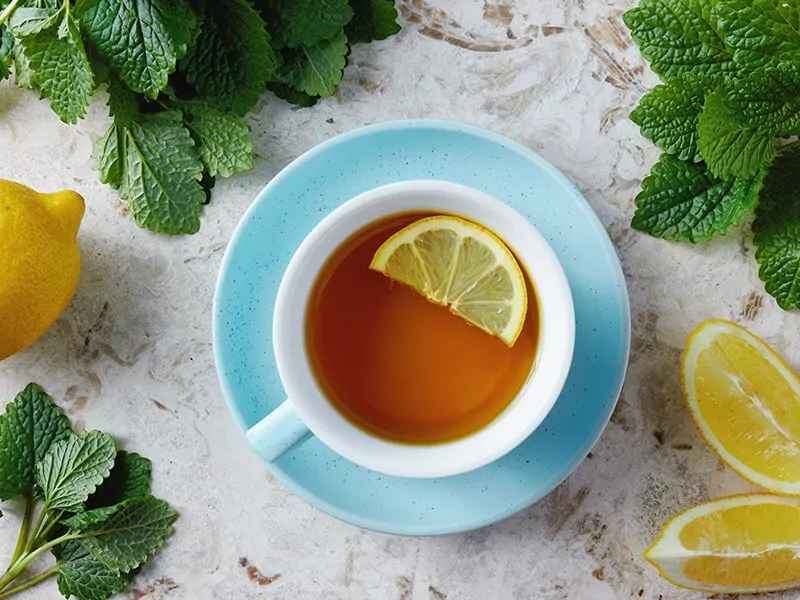 This tea knows how to keep you warm when the blizzard strikes. It opens with bright, citrusy notes of lemon and leaves behind a refreshing finish that lingers in your palate. With a high amount of healthy antioxidants, it's no surprise to see people drink a cup or two per day.
20. Sage Tea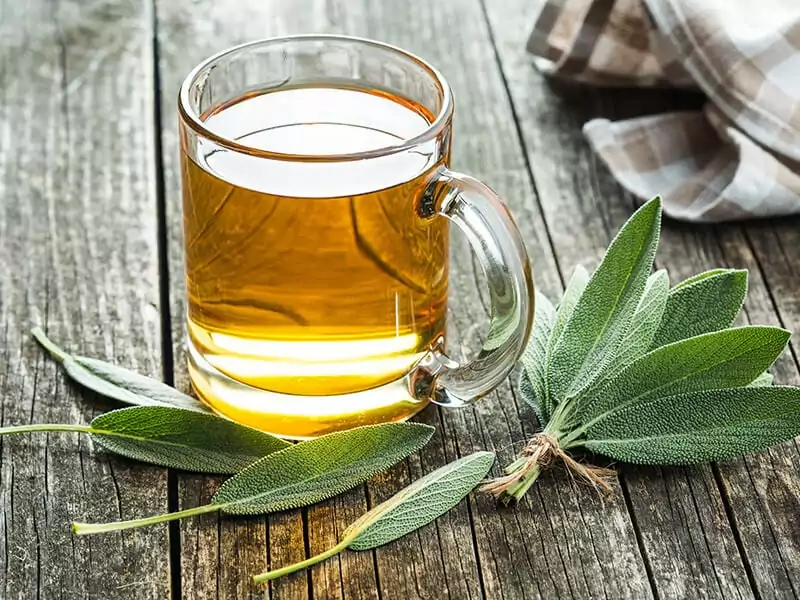 With a pronounced herbal flavor, finding a perfect stand-in for sage can be quite difficult. The herb can be incorporated into various dishes, but it's about time you brewed some tea with it. The aromatic, heart-warming result is said to be the perfect cure for the blues.
21. Spearmint Tea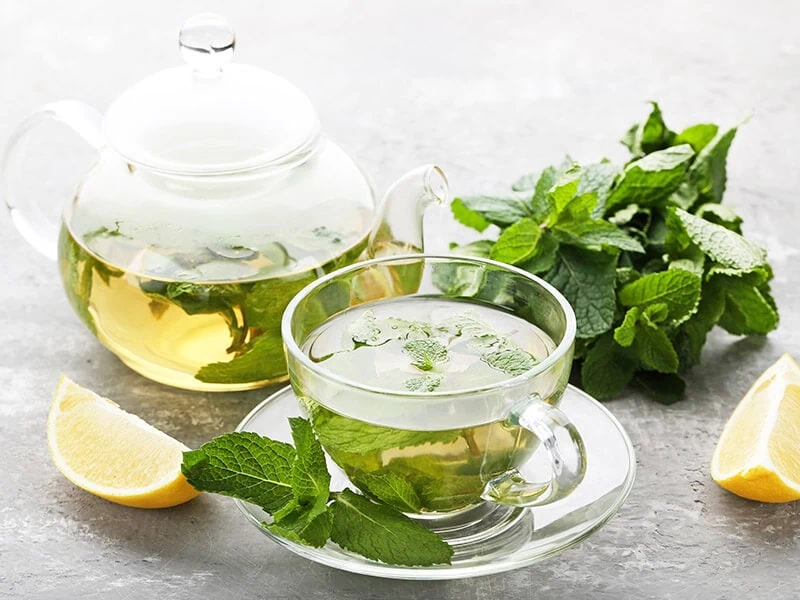 Spearmint tea is like a long-lost cousin of peppermint tea. As the herb contains less menthol and limonene, the drink has a less intense flavor, and you can even sense an underlying hint of herbaceous sweetness.
22. Cinnamon Tea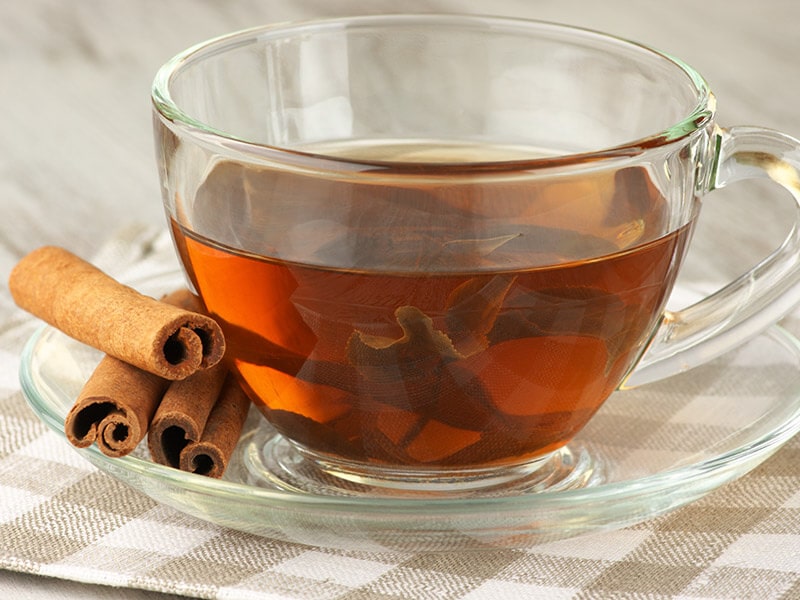 You have roasted turkey and pumpkin pie already. What else do you need to finish your Thanksgiving meal? A pot of cinnamon tea is the answer. If you wish, perk up the warm, rustic flavor of your brewing result with other spices, such as cloves or star anise.
Knock back into shape with a heartwarming cup of cinnamon tea.
23. Lemongrass Tea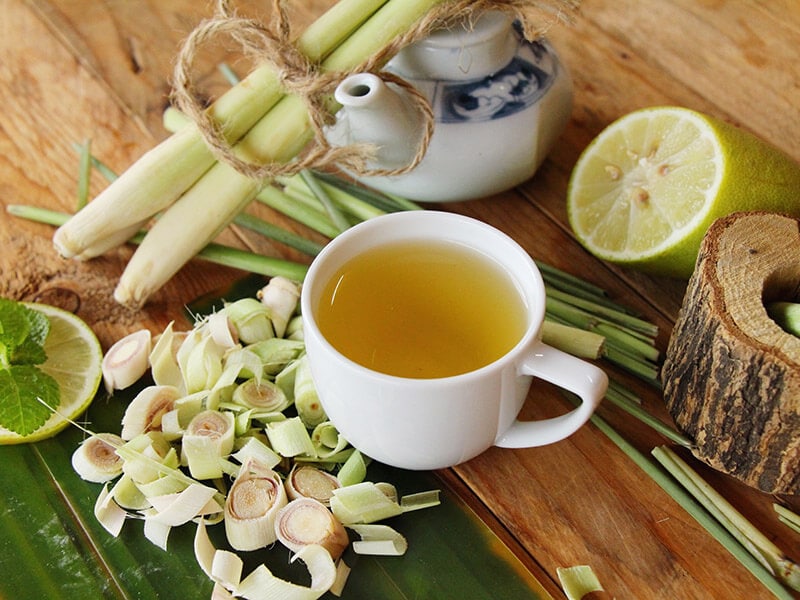 The wafting scent of lemongrass is genuinely pleasing. If you feel the same, why not stop by your local supermarket and grab a bunch for some tea? The fresh, citrusy taste of this drink takes kindly to an array of spices, even the savory options like cardamom.
These Herbal Teas Made From Flowers Are To Die For
When blossoming, flowers are highly aromatic, and the practice of putting flowers (both fresh and dried) into tea has been around since the 10th century. Besides common choices like chamomile or dandelion tea, you have risen tea, echinacea tea, and so on.
24. Chamomile Tea (Best For Hot Toddy)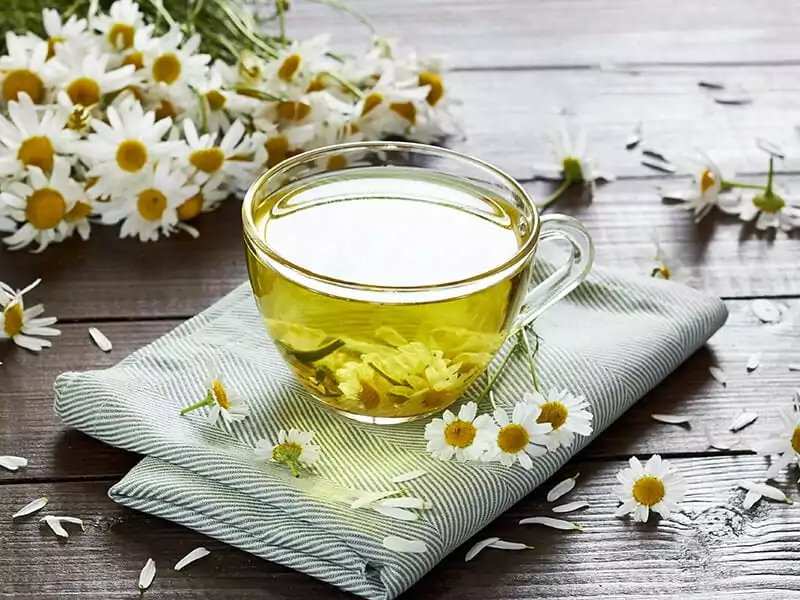 Who doesn't love a cup of high-grade chamomile tea? Just a pinch of dried chamomiles and a little hot water, and you have made yourself a treat suitable for any gathering. The drink is amazing on its own or with an extra teaspoon of honey or maple syrup.
Take a closer look at the health benefits of chamomile tea in this video.
25. Dandelion Tea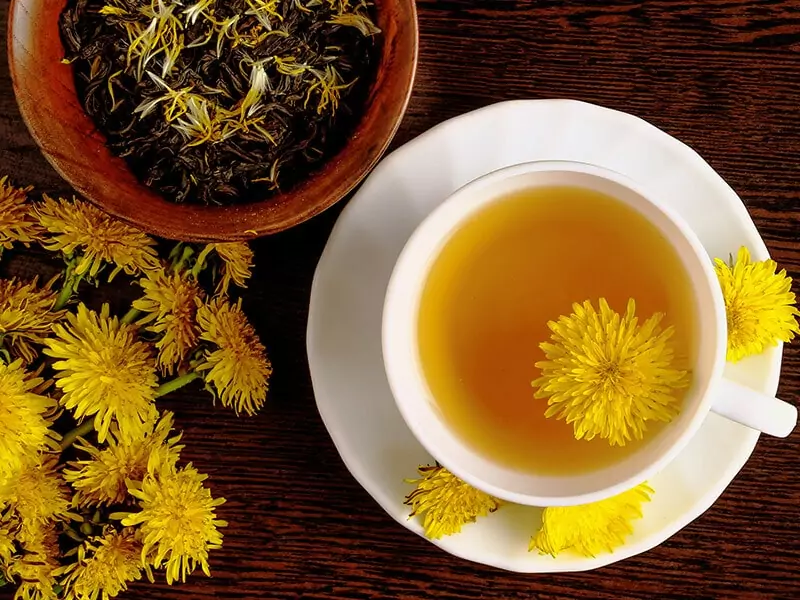 Like other finest herbal teas, dandelion tea has a sweet and delicate taste. If you want to put a fun twist on it, opt for the roasted version, which offers a smoky, earthy depth. It can even make a great substitute for coffee in case you need a pace of change.
26. Hibiscus Tea (Best For Weight Loss)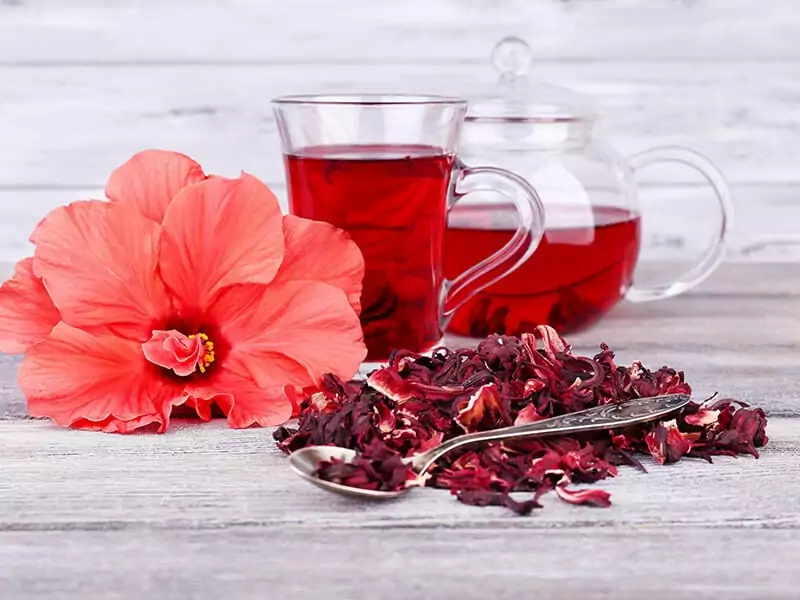 Hibiscus tea is the epitome of summer. It's a well-loved beverage in many countries worldwide, espeacially in the food culture of Ghana, Mexico, and the Caribbean.
Add some ice cubes, and you have a refreshing drink to beat the scorching heat. The hypnotizing fruity and floral notes of it will leave you stunned, and go grab another one.
27. Lavender Tea (Best For Sleep)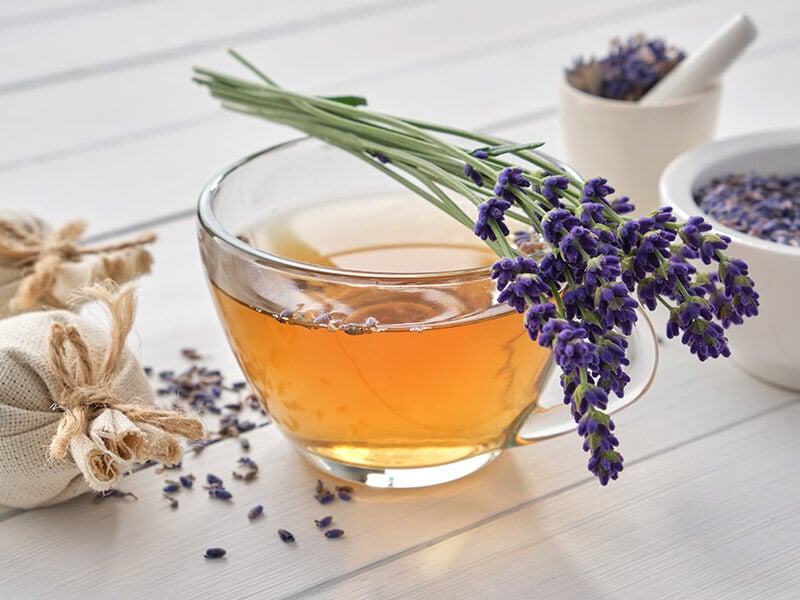 Adding to the gorgeous purple tint, lavender tea provides you with countless health benefits, for example, improving your sleep cycle and relieving anxiety. The tea has a very distinctive taste, which varies from sweet and floral to smoky and woody, with notes of mint and rosemary.
28. Rose Tea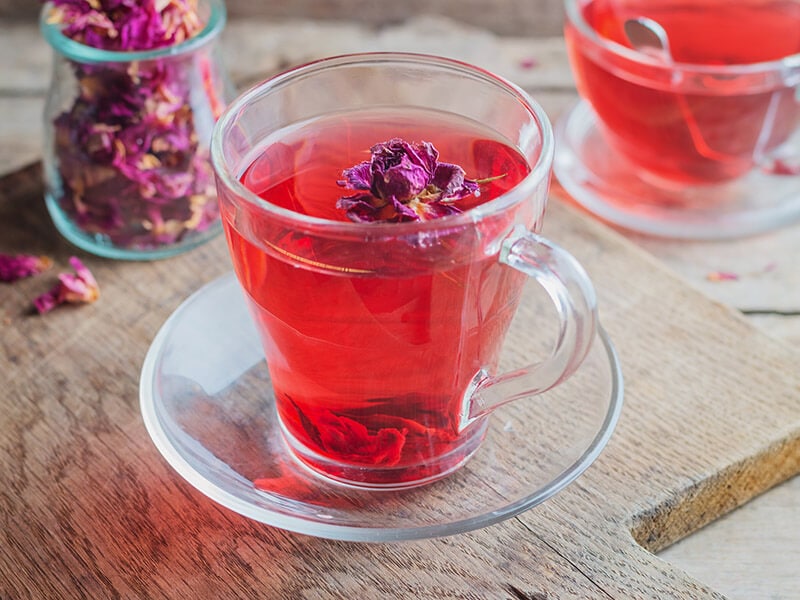 This sweet, delicate infusion should take you less than five minutes in the kitchen. It consists of dried rose petals, which can be substituted with rose hips, water, and honey. The result is an absolute delight that no one can resist.
29. Butterfly Pea Flower Tea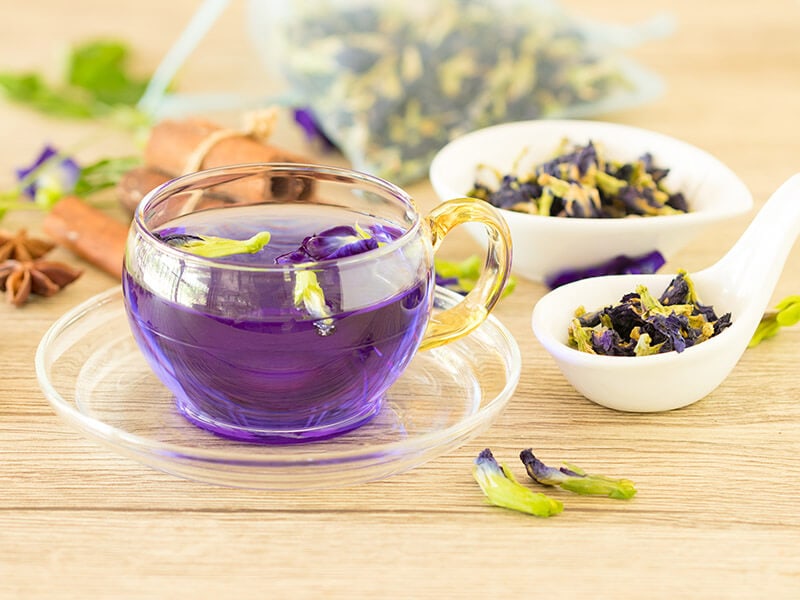 Also known as Asian pigeon-wing tea, this vivid beverage can change its color from blue to purple (or vice versa) with just a squeeze of lemon juice. This happens due to the alteration of the pH level when acidity is involved (in this case, lemon). It's pure science!
Follow these instructions to make butterfly pea flower tea and change its color instantly.
30. Echinacea Tea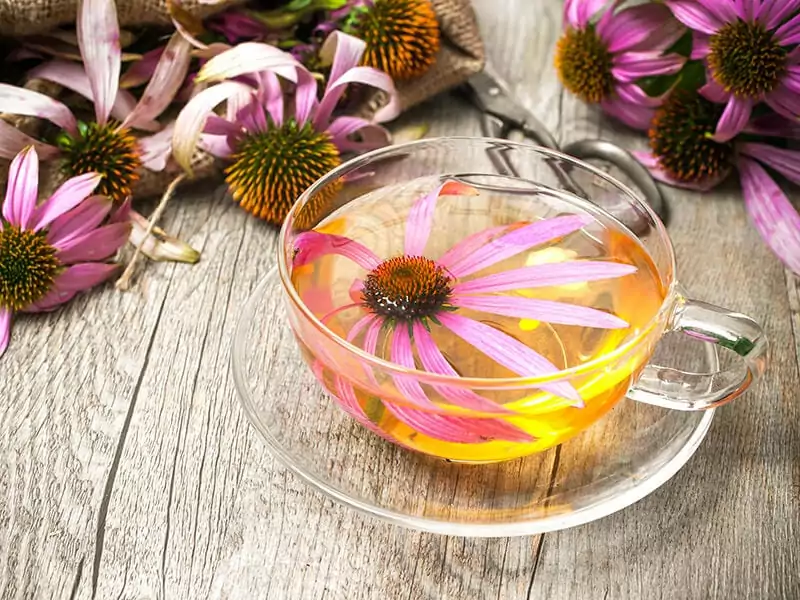 Much research has proven that echinacea tea is highly beneficial to your immune system. A decent source of vitamin C, the drink also boosts your mood, relieves pain, and minimizes infection. Just a sip and its heady floral taste will revive all your senses.
31. Jasmine Tea (Best For Skin)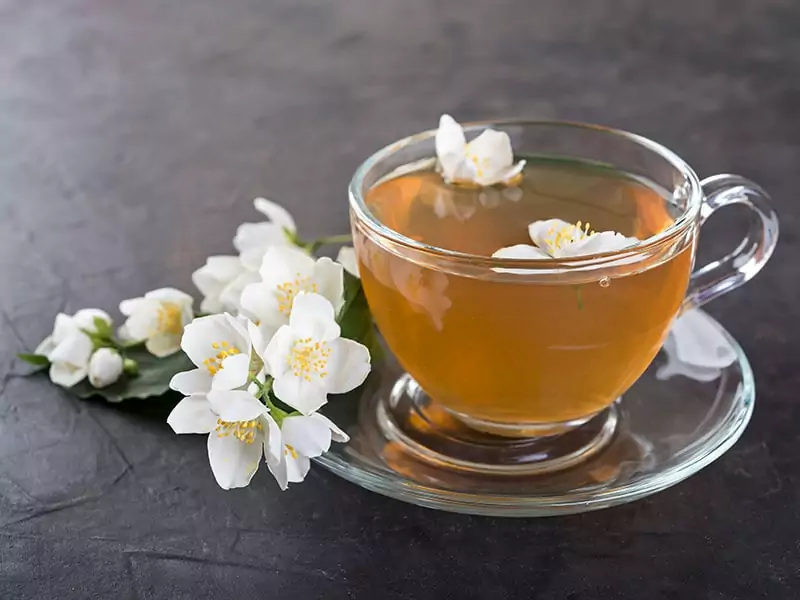 Finally, another morning pick-me-up to serve with your breakfast is jasmine tea, which yields a rich and sensual aroma. Complemented by a delicate, medium-body taste, you can always leave home and start the day delightfully after a cup.
Other Herbal Teas You Should Try Once In Life
Keep reading and explore more herbal infusions to add to your drinking list: barley tea, chaga tea, essiac tea, and more!
32. Barley Tea (Grain Tea)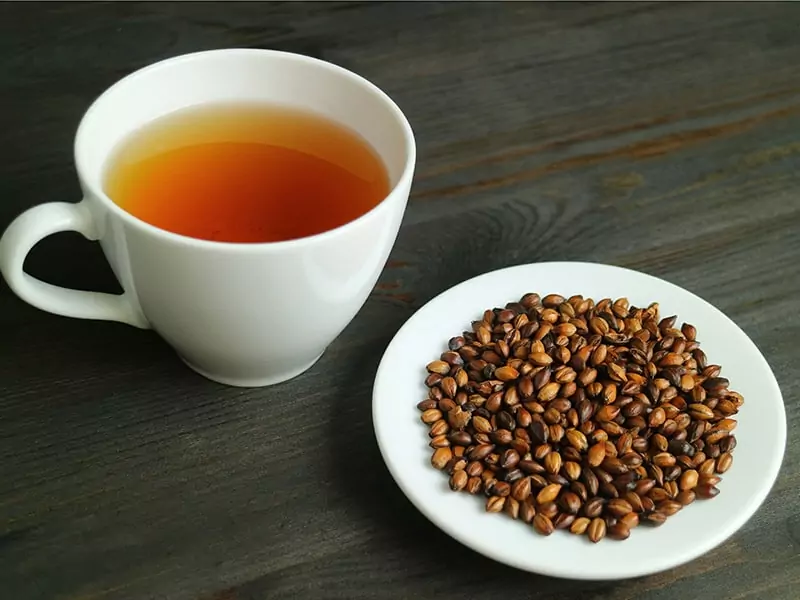 An exquisite delight in East Asian countries like China, Japan, and Korea, barley tea will put you back on track with its toasty, earthy flavor. If you wish to mellow out its strong taste, don't hesitate to add some raw honey or lemon juice.
33. Chaga Tea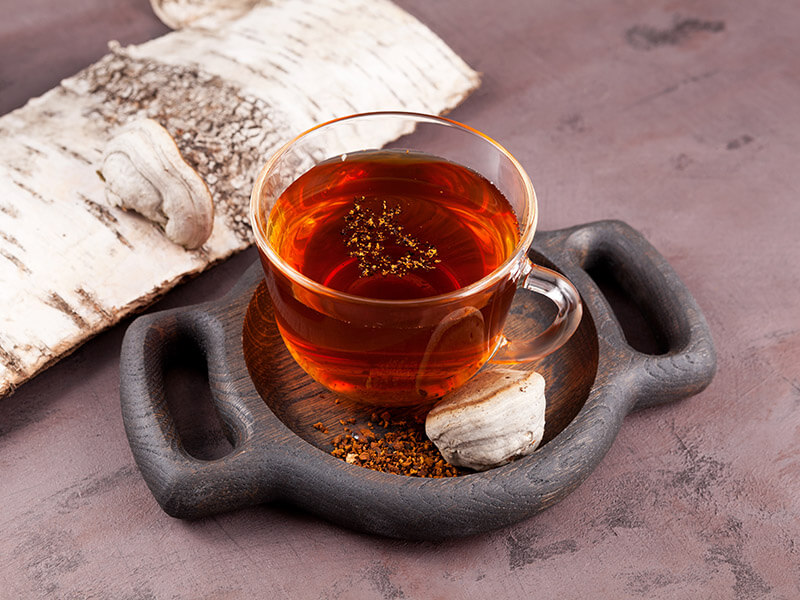 Chaga was traditionally utilized as a herbal medicine in China. Now, its popularity witnesses a surge when people incorporate it into their drink. The mushroom lends the finished product an earthy, slightly sweet taste, which makes you feel as if you are wandering in the woods.
34. Essiac Tea
Another story goes that in 1922, it was nurse Rene Caisse who first brought essiac tea and its anti-cancer properties to light. Since then, tea has been highly valued and sold everywhere. It can be an acquired taste but granted that the earthy tartness will grow on you.
35. Pau D'arco Tea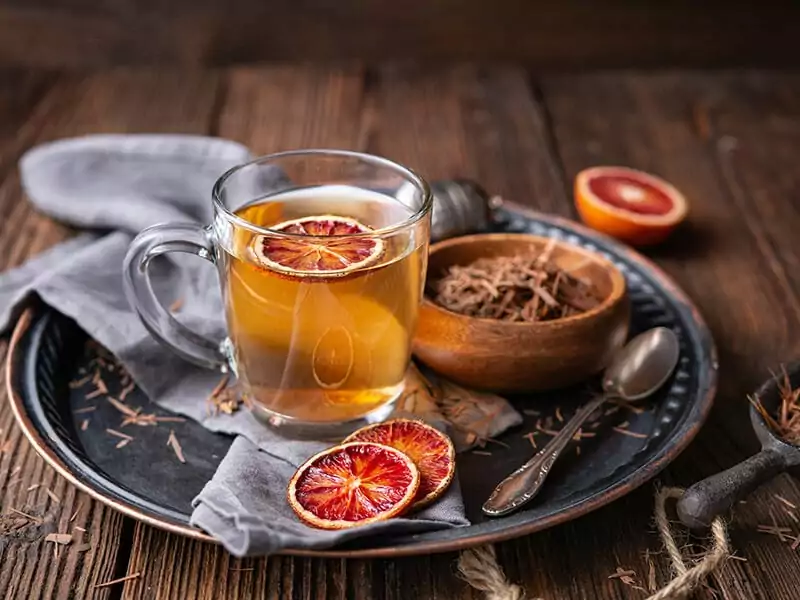 Pau d'arco, which means "bow tree," is the source of this nutritious, caffeine-free tea. It was mostly treated as a medicine, but its earthy aroma is so appealing that people decide to turn it into a beverage. Needless to say, the result was a roaring success.
36. Raspberry Leaf Tea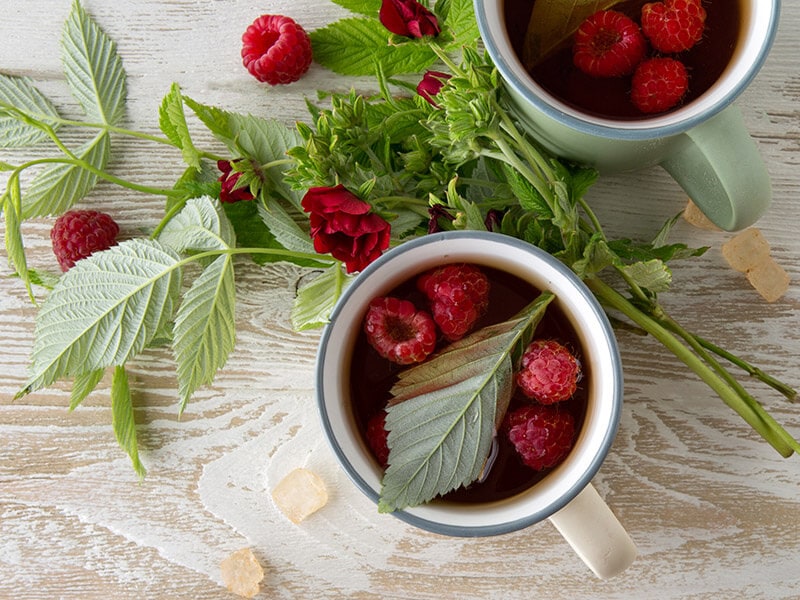 When speaking of light, sleep-inducing tea, this raspberry leaf tea pops up in my mind right away. The infusion lines between sweet and fruity notes promise to fulfill even the highest expectations of yours.
Three Extra Popular Teas You Don't Want To Miss Out
Don't leave yet! If your thirst for tea is not fully quenched, here are three extra options you can consider. In recent years, they have gained growing recognition and are on the rise to become global staples.
37. Rooibos Tea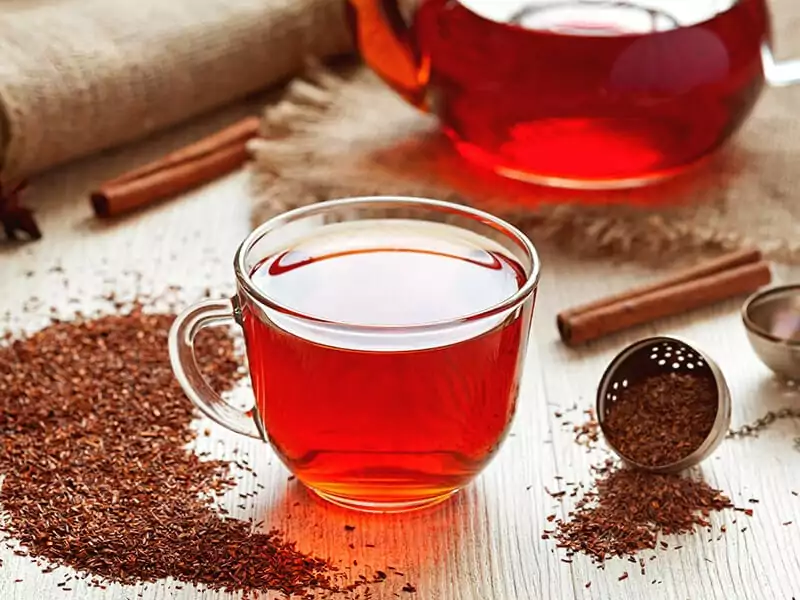 When you get bored of black tea, turn to rooibos tea as an alternative. With plenty of proven benefits and zero caffeine, the tea will knock you into shape with its earthy flavor. Honey and milk are some common sweeteners that can make the drink more inviting.
38. Mate Tea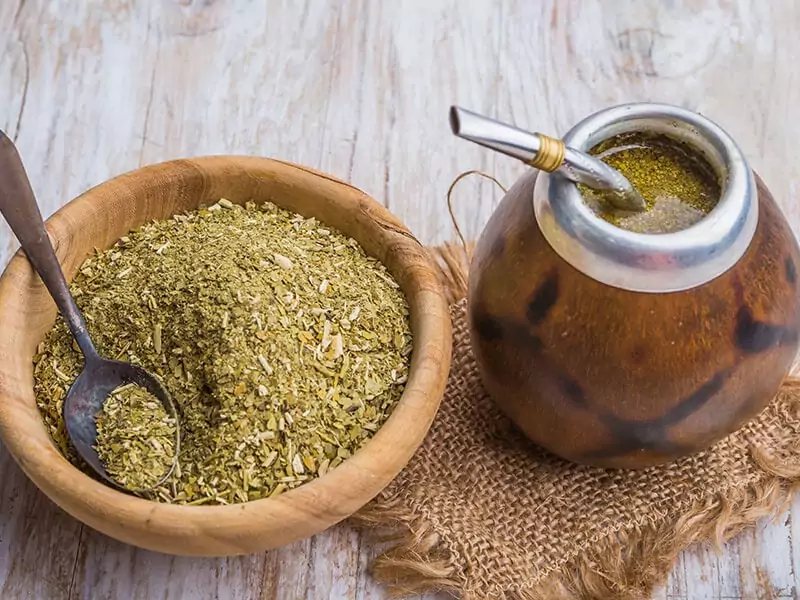 Mate tea, or yerba mate tea, originated from South America and was first consumed by the indigenous Guaraní. Nonetheless, the herbal infusion soon took off with its earthy taste, and tea is now an indispensable element of many cultures (to illustrate, it is the national delicacy of Paraguayan cuisine).
39. Milk Tea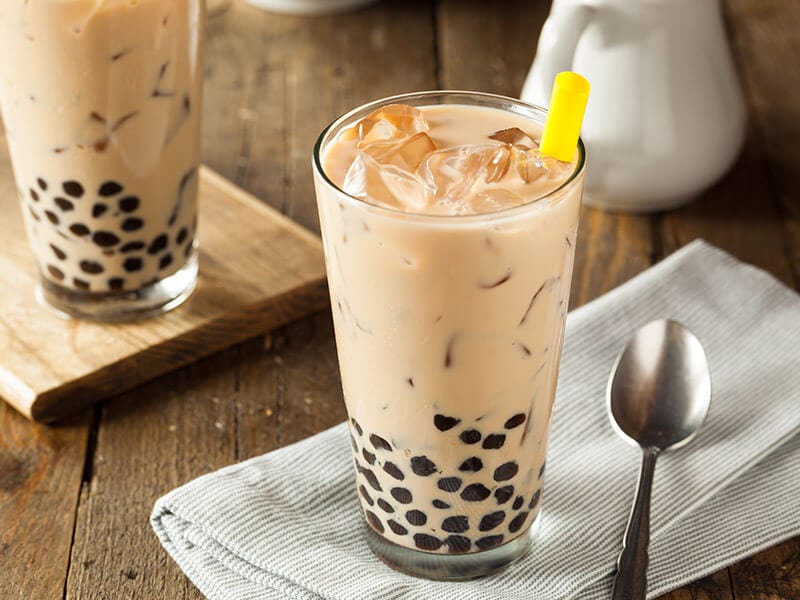 As per the name, milk tea is simply a blend of tea and milk, at times with toppings like boba. Traditionally, black tea is the most common tea choice for making this street drink, but some variants branch out with options like matcha and jasmine teas (even tea bags).
Stop by this video if you are curious about the origin of boba tea!
Wake Up And Smell The Tea!
Whether served hot or cold, on your own, or shared with your loved ones, these teas won't fail to please you. Not only do they taste wonderful, but they also provide you with endless benefits, so it's about time you start drinking tea every day!
I hope that this post has encouraged you to do so. If you believe that your family or friends are potential tea enthusiasts, don't be reluctant to link this post to them. As usual, comment below if you have more questions, and I'll make sure they are clearly answered.