Many people have stuck with this question: Does tea go bad? Why, you think. It's because the indicators of bad tea don't show up clearly like many foods.
But you won't need to fear it anymore as in this article, I will show you how to identify one. Moreover, you will find the storage life of different tea types and how to store them ideally. However, first, let's get to the biggest question: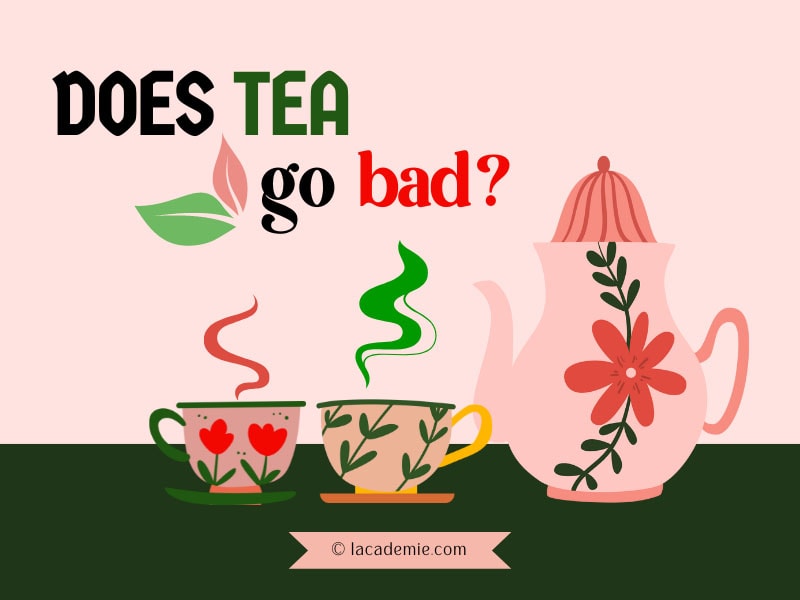 Does Tea Go Bad?
Yes, it does. Although multiple tea types don't have precise expiry dates, their quality will drop as time passes. And here is the basic answer for this question:
Tea Leaves
Their shelf life varies considerably based on four factors: dryness, processing, oxidation, and roasting. The least fermented tea, like green tea, can only last for a year, while the pu'erh tea leaves can survive for decades.
Brewed Tea
At room temperature, brewed tea should be consumed within 8 hours. However, it can survive in the fridge for 5 days and 6 months in the freezer, supposing proper care.
Tea Bags
Tea bags' shelf life is quite the same as unfermented tea leaves. They can last for about 18-24 months in an airtight container.
Or how about the storage life of the familiar turmeric tea or other kinds? I will show more details in this article. Now, follow me!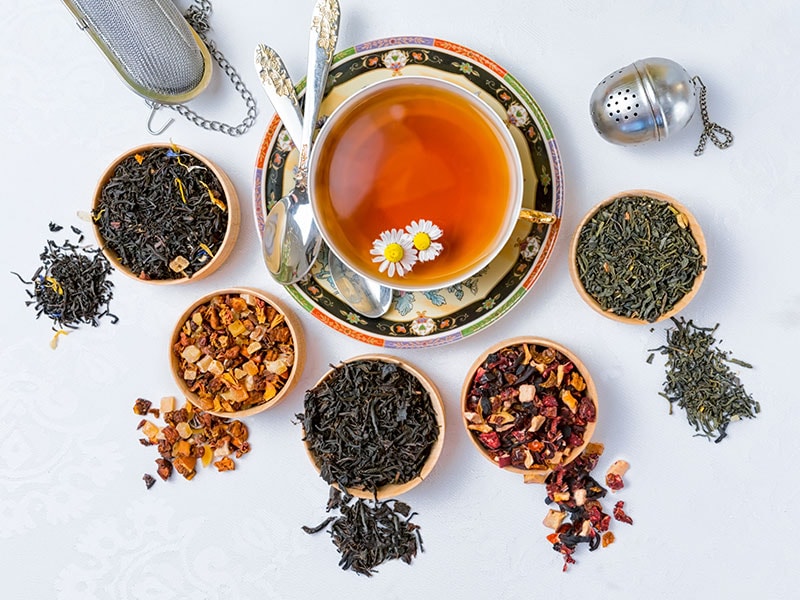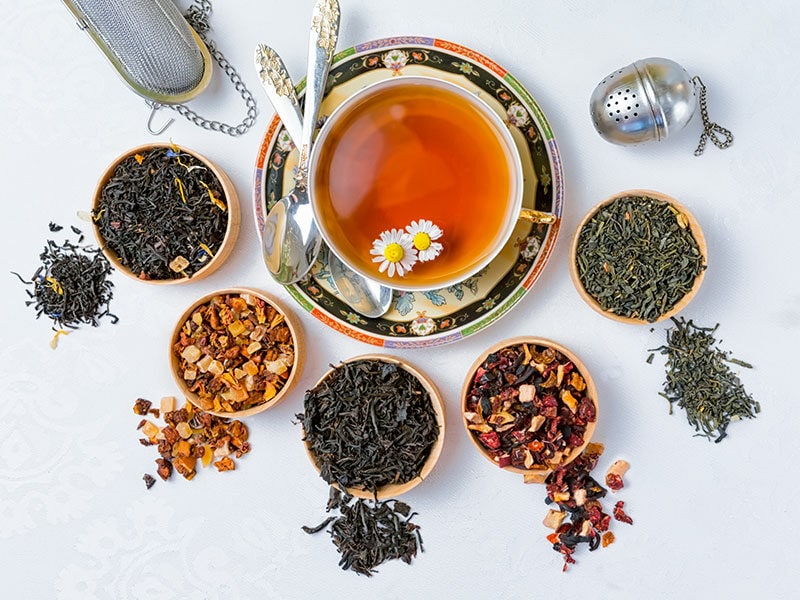 The Shelf Life Of Tea
This is a simple yet complex question because one single word "tea" can mean so many things: Tea leaves, brewed tea, and tea bags. Each category has its own variety. But don't worry, I will answer them all for you!
Tea Leaves
Tea leaves' storage life mainly depends on four factors: dryness, processing, oxidation, and roasting.
Dryness: Moisture remaining in tea leaves can make them get moldy easier.
Processing: As tea leaves are processed, they will become dry, lowering the risk of getting molds.
Oxidation: Oxidizing tea leaves is like curing meat, making their structure more stable.
Roasting: Same as oxidation, roasting will also eliminate the remaining moisture in the tea leaves, stabilizing their composition. (1)
Based on these factors, I will show you the shelf life of different tea leaves types.
Green Tea Leaves
Green tea leaves are neither oxidized nor roasted, making them the freshest, most delicate tea type. In ancient times, most green tea leaves are only used for local consumption since they can't handle long transportation.
Today, with proper storage, high-quality green tea leaves can last for a year. Remember to store them in a tightly sealed package to protect these tea leaves from being ruined by oxygen.
Black Tea Leaves
Since black tea leaves are fully oxidized, they last much longer than green tea. You can store black tea for 2-3 years, depending on the package. If stored in tea bags, black tea leaves can last for 24 months, while the same kind kept in tins or aluminum foil has a 3-year shelf life.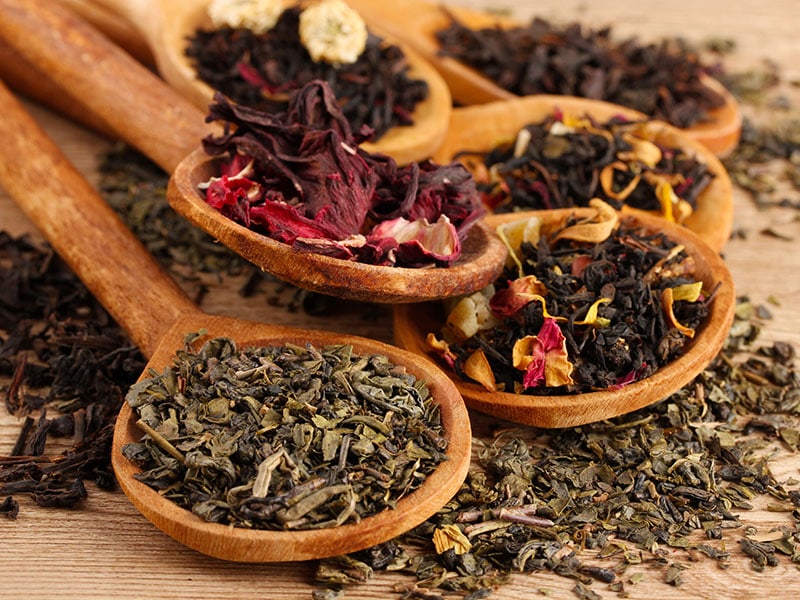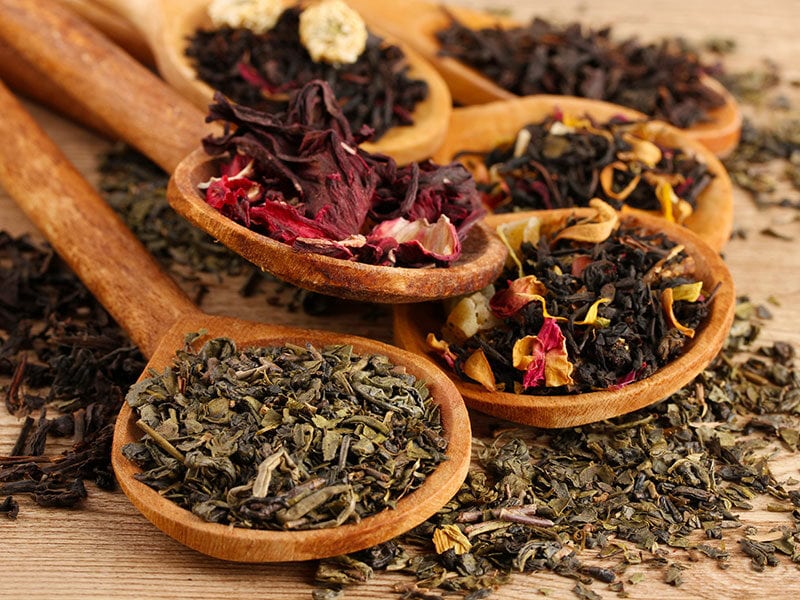 Oolong Tea Leaves
Oolong tea leaves are a partially fermented tea type, even the finest oolong tea on the market. That's why their shelf life varies considerably based on the fermentation level. Lightly oxidized oolong tea has a storage life mostly similar to green tea, roughly one year.
In contrast, dark oolong tea leaves last longer, up to 2 years, with appropriate care. Another oolong tea type is the aged tea leaves. This type can last for many years with repeated roasting. Make sure to taste it once in a while to check whether the flavor has turned worse.
White Tea Leaves
White tea doesn't mean a specific kind of tea leaves. It is a combination of different unfermented buds and immature leaves. To enjoy its fresh flavor, you should drink it all within 6 months.
However, white tea's value lies not only in its flavor as a beverage but also in its medicinal worth. Moreover, the longer you store it, the more its curative value increases. Keep it properly for over 10 years, and you'll have a treasure instead of regular white tea.
Pu'erh Tea Leaves
Among the best herbal tea types of the best brands, pu'erh tea leaves have the most extended shelf life since they are fermented. As time passes, their quality will increase higher and higher, different from the above tea leaves.
Under proper care, pu'erh tea can last up to 60 years, still retaining its exquisite flavor. Not to mention, ripe pu'erh tea leaves can survive even under the most brutal circumstances.
| | |
| --- | --- |
| Types | Storage Life |
| Green Tea | 1 year |
| Black Tea | 2-3 years |
| Oolong Tea | 1 year – decades |
| White Tea | 6 months |
| Pu'erh Tea | Up to 60 years |
For Asian people, tea is more than just a beverage. Watch this to unveil the mystery of tea's history!
Brewed Tea
When talking about tea, we can't just describe tea leaves alone. Unbrewed tea leaves can last for a long time, but how about after being brewed? How long do they last in different conditions? Let's find out!
At Room Temperature
As the Centers for Disease Control and Prevention (CDC) says, brewed tea should not be kept uncovered on the counter for more than 8 hours. After this, your tea's no longer safe to consume. Also, to get the best taste, you should drink it within 6 hours at room temperature.
Of course, the period's length may differ based on various tea types. However, the longest time you can leave your tea outside is 10-12 hours, regarding the food safety, not the flavor.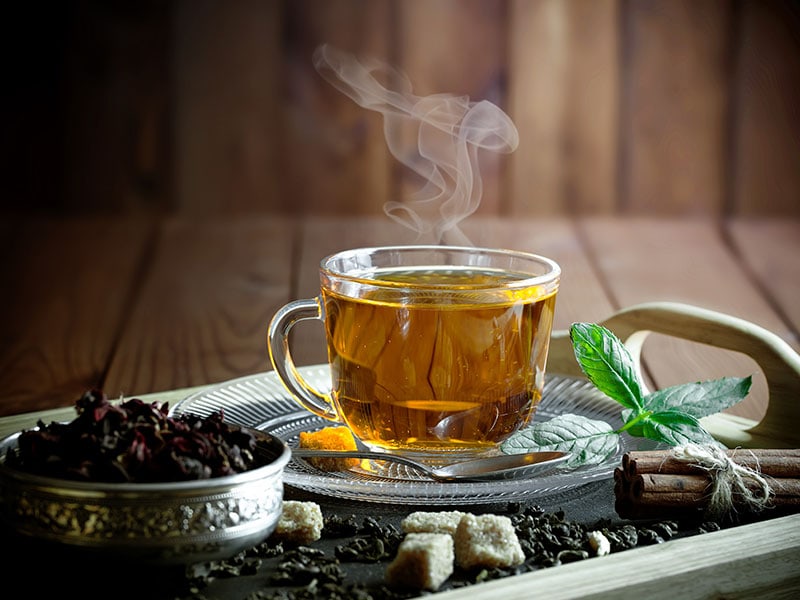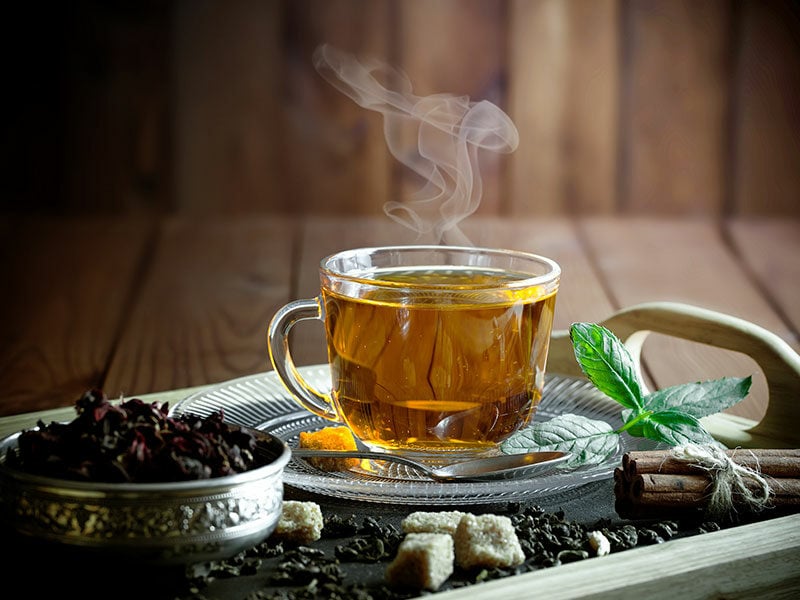 In The Fridge
Brewed tea can last much longer in the fridge. Without an airtight package, it can still survive 48-72 hours before the bacteria and aroma in the fridge ruin its quality. With an airtight container, brewed tea is safe to consume even after 5 days.
In The Freezer
Yes, you can store brewed tea in the freezer. When you don't intend to drink any more tea in a week or two, you can freeze the left-over brewed tea and leave it in the freezer. You can drink it within 6 months.
| | |
| --- | --- |
| Storing Places | Brewed Tea |
| At Room Temperature | 8 hours |
| In The Fridge | Up to 5 days |
| In The Freezer | Up to 6 months |
Apart from the storage conditions, how you brew your tea can affect its shelf life too. There are two brewing methods: cold brewing and hot brewing. Hot-brew tea appears to be more sensitive to bacteria than cold-brew one, causing the former to last 1 day shorter than the latter.
So, if you want to preserve your brewed tea longer, cold-brew tea is an ideal choice.
Look at this video for a simple way of brewing tea cold
Tea Bags
As tea bags are dried tea leaves (though inferior quality) put in separate bags, their shelf life is commonly the same as the respective tea leaves. However, dust or dirt can quickly get in the tea bags, affecting the tea's quality and storage life. (2)
With appropriate care, tea bags can retain their flavor for 18-24 months.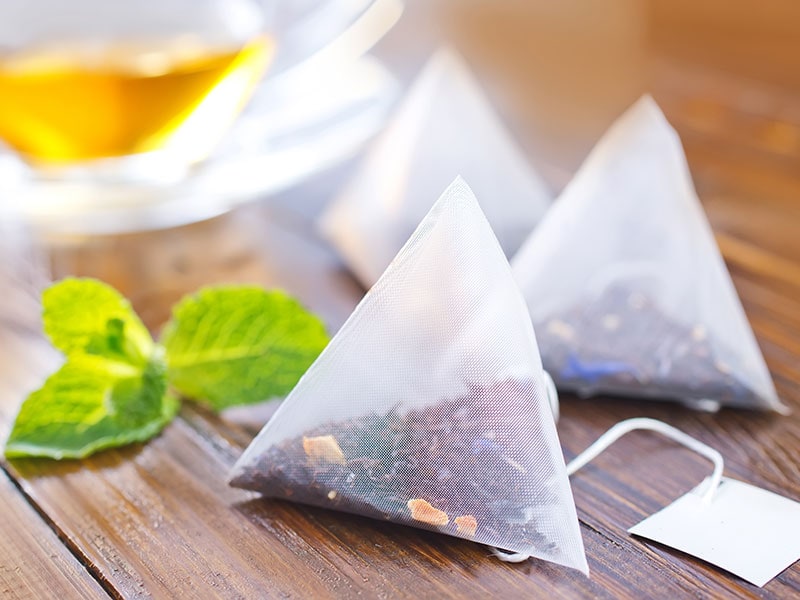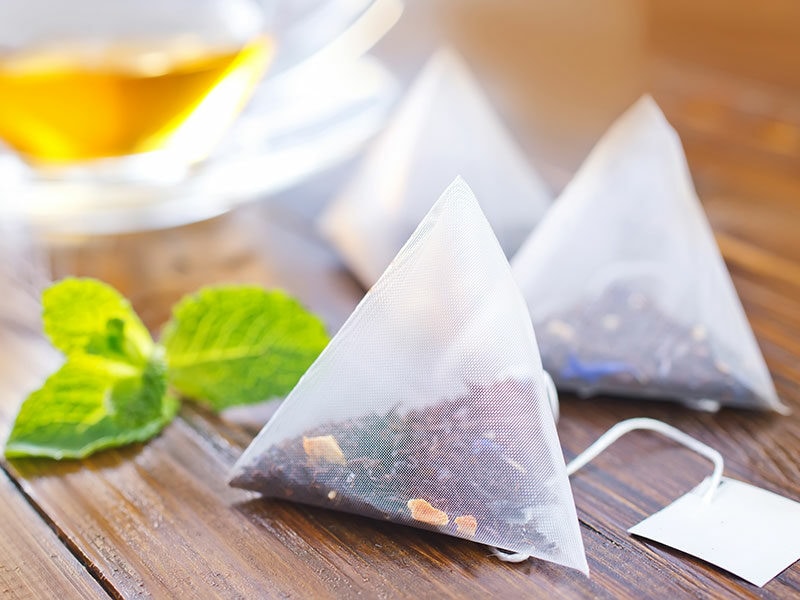 How To Store Tea Properly
Now you've known about all the tea types' storage life. It's time to learn different methods to retain their quality as best as possible.
Tea Leaves
Tea leaves are really delicate and require lots of care to preserve their flavor. I have some suggestions for you below.
Keep Them At Room Temperature
The best way to protect tea leaves is to store them at constant room temperature, avoiding heat sources like heaters, stoves, etc. Substantial temperature changes can also damage tea leaves' quality, so you should keep them away from air conditioners or windows.
Avoid Humid Places
Tea leaves are sensitive to humidity, so you should find a cool and dry place to store them, such as kitchen cabinets.
And if possible, avoid the fridge unless your tea leaves are vacuum-sealed. Besides cold temperature and bacteria, fridges also generate moisture, which negatively affects tea leaves.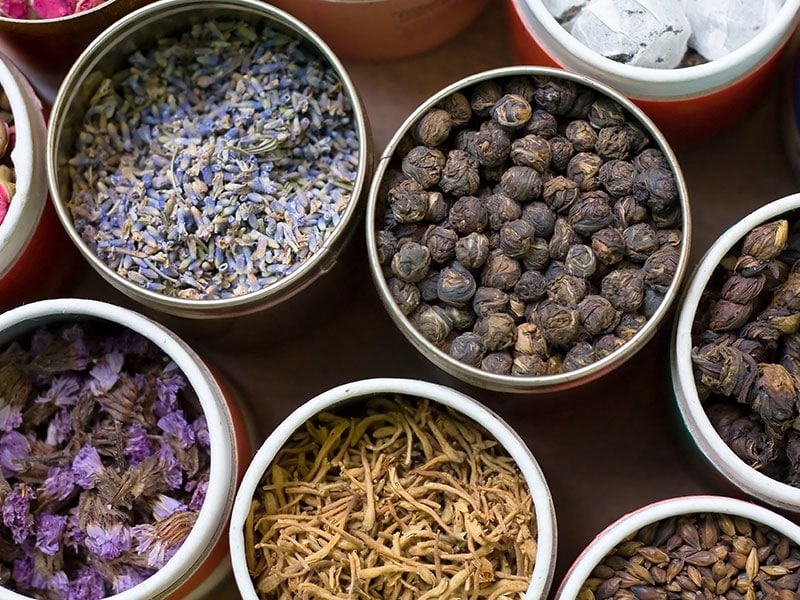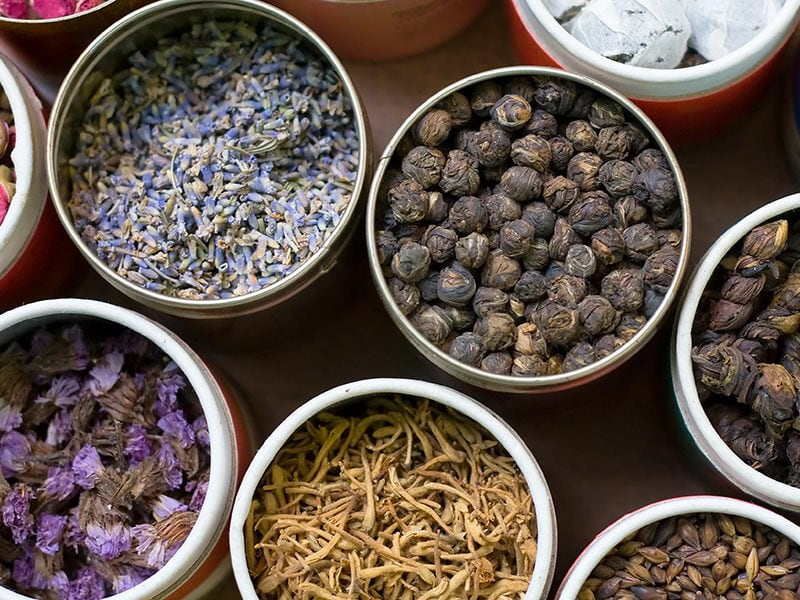 Store In Airtight Containers
When tea leaves are exposed to air, their flavor will reduce significantly since they can be affected by the air temperatures or other aromas in the air. Not to mention, air circulation will hasten their aging process. That's why you need to store them in airtight containers.
Choose colored glass containers to prevent direct exposure to sunlight. These containers also protect your tea leaves from numerous harmful agents in the fridge. Also, remember to seal them tightly after opening the containers.
Plus: You can store tea bags in the same ways as tea leaves.
Brewed Tea
In terms of brewed tea, storage methods are about food safety and retaining its flavor. Follow these two techniques below, and you can enjoy your brewed tea's fresh flavor.
Keep Your Tea Covered
Whether your tea is on the counter or in the fridge, place something to cover your cup of tea, even if you are going to drink it right away. Here are the reasons why:
Avoid Being Spoiled By Bacteria
Aside from bugs, dust, or stray hairs, bacteria can quickly get into your cup of tea and contaminate it. Even when putting in the fridge, you can't avoid bacteria, so a lid is necessary. Ensure to clean the cover before using it as the evaporated water forming underneath it can drop back into the tea.
Retain The Flavor And Aroma
Without a lid, the tea's flavor will partly disappear as it evaporates over time. And the more it's exposed to the air, the more its quality gets affected. Thus, the tea you work hard to brew will become flavorless.
A lid may be enough to protect the brewed tea in the fridge for a short time. But for an extended period, you should pour the tea into an airtight container. That helps your tea avoid all the food odors in the fridge.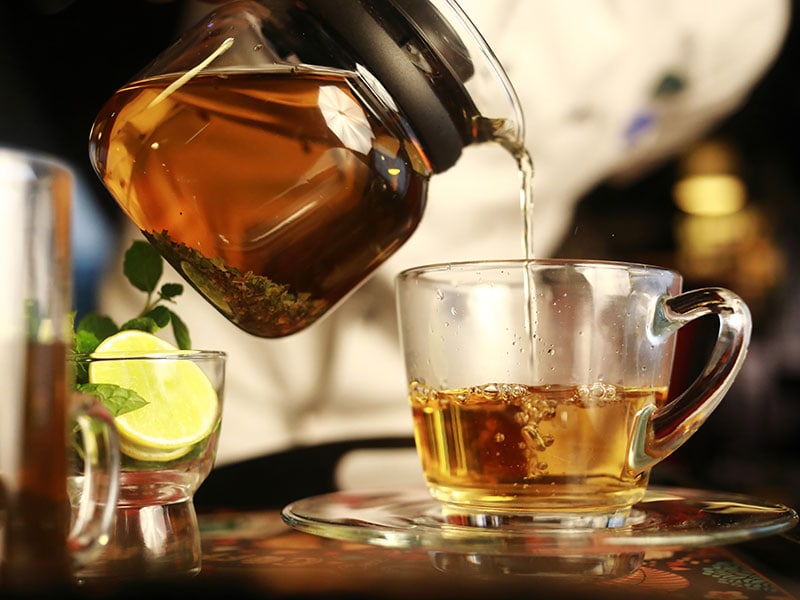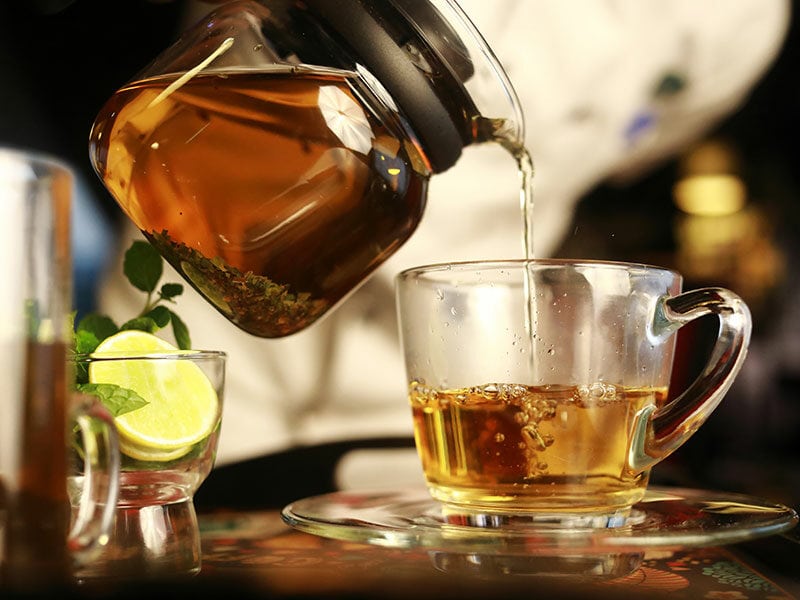 Leave Sugar And Fruits Aside
If you are going to drink your tea within a few hours, adding some sugar right away doesn't pose any threats. However, it's another story with longer storage periods because sugar can hasten the fermentation process.
The same applies to fruits as they also contain sugar. Also, their acidity can spoil the tea. That's why you should only add sugar and fruits just before consuming the tea.
3 Indicating Signs Of Ruined Tea
Even with careful storage methods, your tea can go wrong at any time. But how to identify them correctly is a tricky question for many people. That's why I will show you all the evident signs in this part.
Tea Leaves/Tea Bags
It may be challenging to identify whether your tea leaves/tea bags are good to go without first-hand experiences. Here is a list of all the trademark features of spoiled tea leaves/tea bags for you.
The Aroma
Fresh tea leaves always have a distinctive smell. You can identify their quality just by opening the container and smell them. If they still smell good, then you don't have to worry. Or you can first try to brew some of the tea leaves.
But even after being brewed, they still haven't produced any scents, or you smell something terrible, it's time to throw the tea leaves/tea bags away.
The Taste
Tea leaves, or tea bags, will obviously degrade in quality over time. And that shows clearly through the flavor when you brew them. If they taste stale, don't force yourself to continue drinking them.
The Color
With close attention, you can notice the changes in their color. For example, green teas will become more yellow. And dark teas, like black tea, will get some gray colors mixing in between. And when you brew them, the liquid doesn't look as vibrant as before.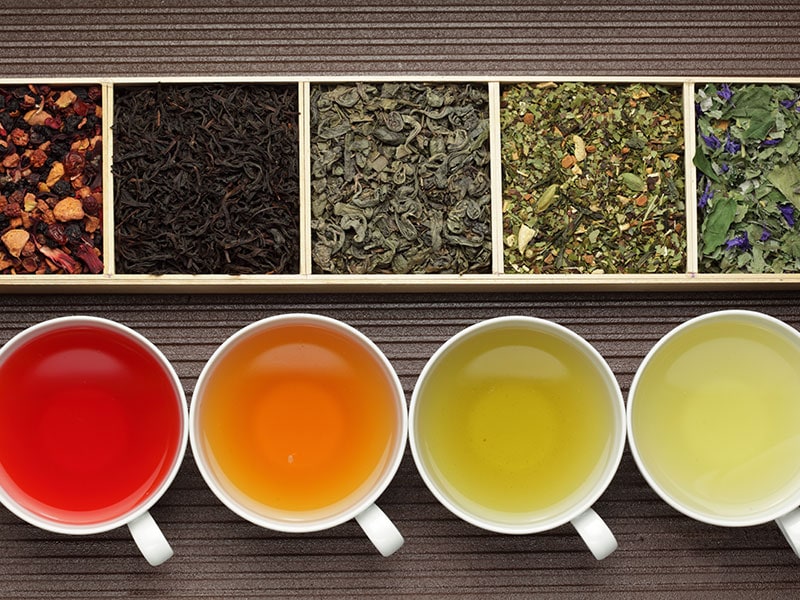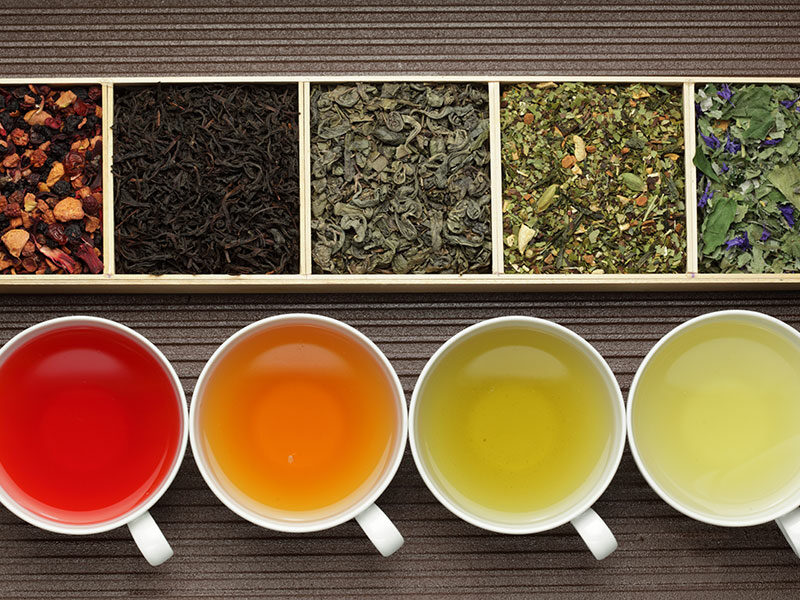 Brewed Tea
You can use the three indicators above to examine your brewed tea too, although the symptoms are a bit different.
The Color
You should look at the color of your brewed tea first. Whether it changes color or molds appear inside the tea, you should discard it immediately.
The Smell
Spoiled brewed tea won't hold pleasing scents anymore. It can smell quite rotten because of the fermentation process.
The Taste
This is the last resort to check your brewed tea. Brewed tea that has gone bad tastes either acidic or bitter.
Frequently Asked Questions About Tea
Some have said, it takes a lifetime to learn about tea. But you can shorten that process by keeping on reading this article to the end. Here is the explanation to some common issues concerning tea and its shelf life.
Further Information
No matter what tools you use to brew tea, make sure to clean them every time in advance. Even if you had washed them before, it hurts no one to clean for one more time. This applies to the containers that the tea goes in. If you are going to serve tea in a pot, remember to clean its spigot thoroughly.
Thank you for following me to the end. If you find this article helpful, please share it with your family and friends. And remember to share your thoughts or ideas in the comment section below!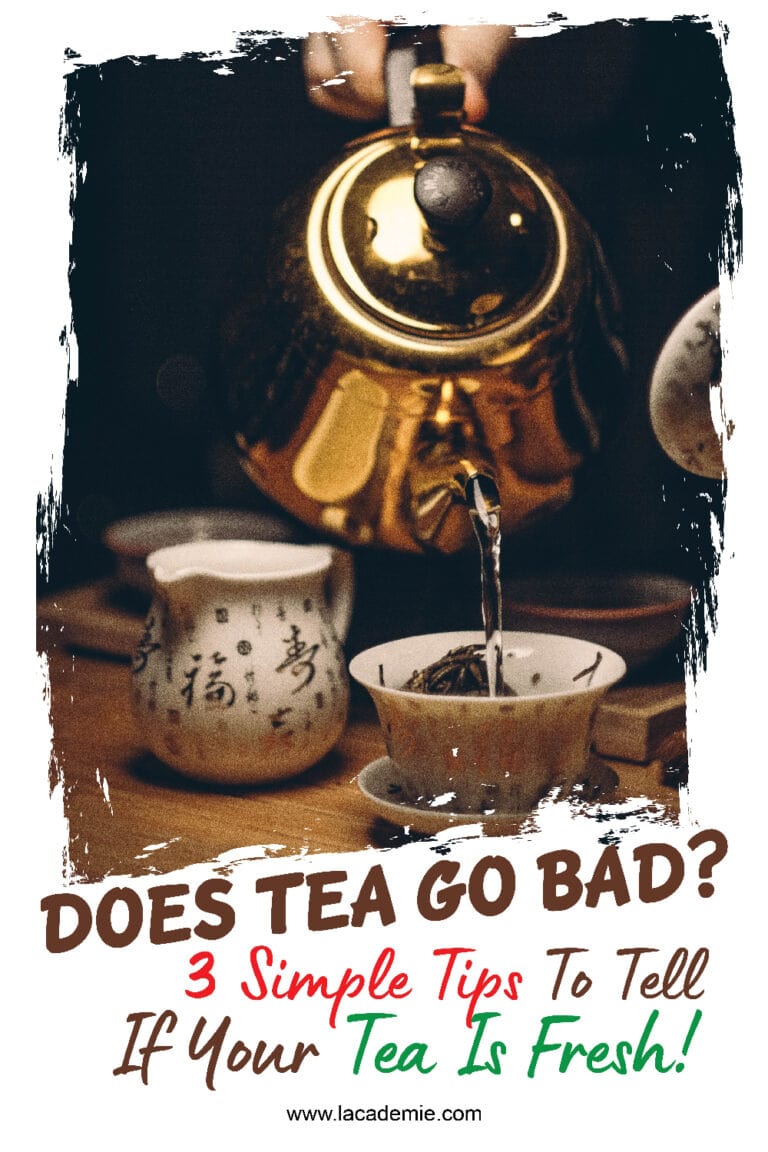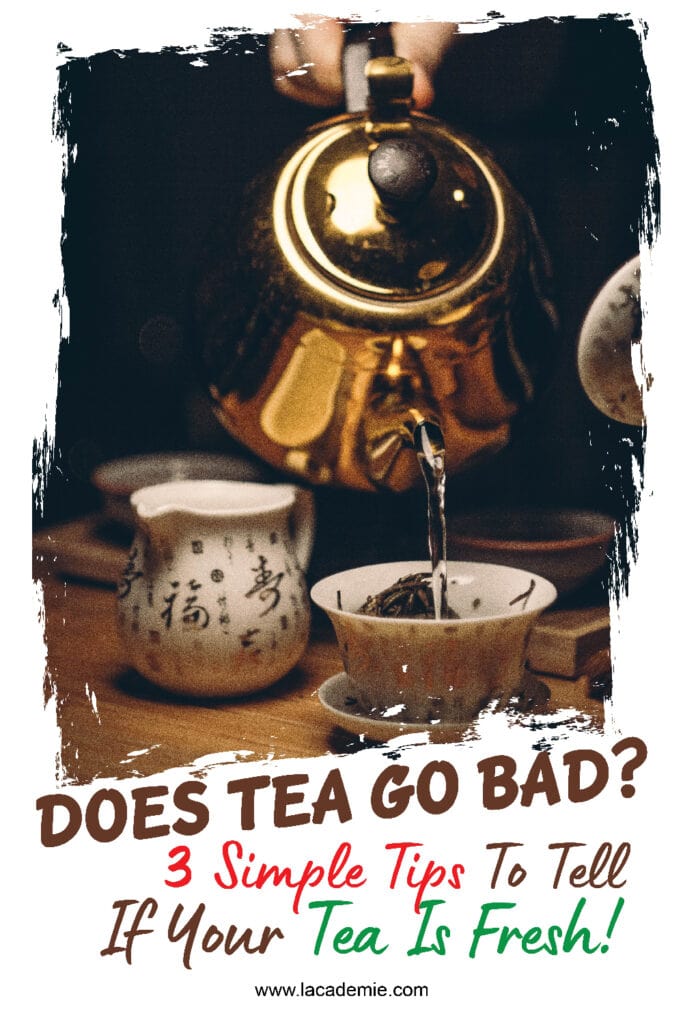 References
1. wikipedia.org. 2021. Tea – Wikipedia. [online] Available at: <https://en.wikipedia.org/wiki/Tea#Processing_and_classification>
2. Tufts Now. 2021. How long can you store tea before it starts to lose its taste and nutritional benefits?. [online] Available at: <https://now.tufts.edu/articles/tea-storage-length-time-fresh-nutrients>
3. org. 2021. The Health Benefits of Tea. [online] Available at: <https://www.eatright.org/health/wellness/preventing-illness/the-health-benefits-of-tea>