How long does tea last? Many tea lovers share the same question because most possess an excellent collection of ginger tea or other tea products at home. Of course, some teas are likely to be far more preferable and therefore are used up more quickly than others.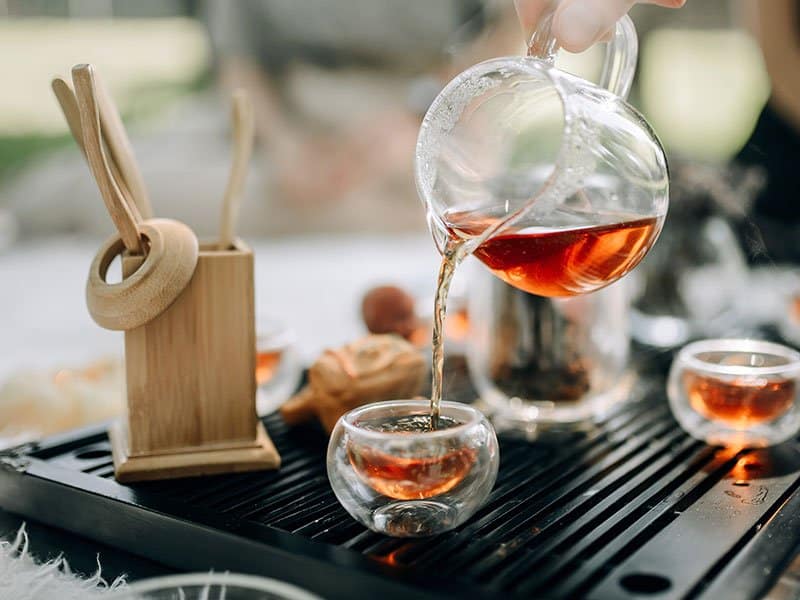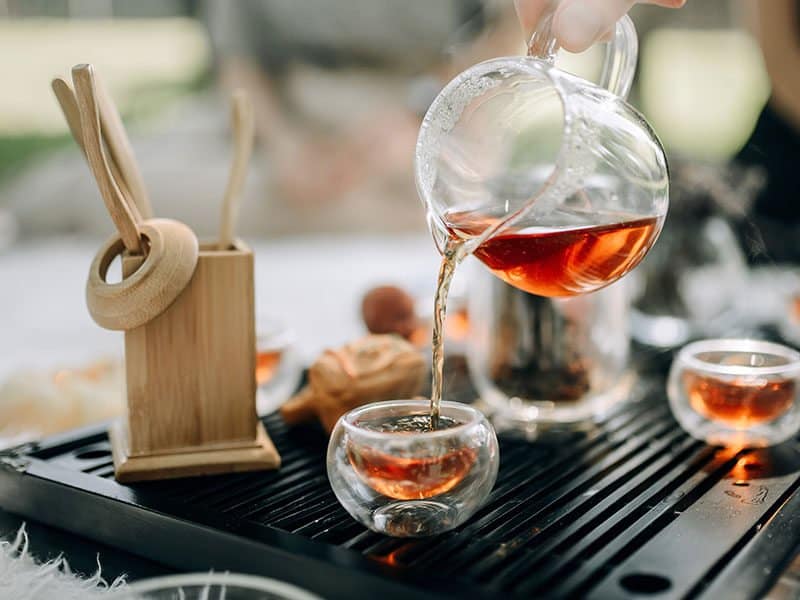 As such, you wonder if your other tea products have expired when laying around unnoticed. Or sometimes you brew a large batch of tea and can't drink it all in a day. Does it go bad quickly? How can you store it properly for the next day?
For those who are having these above questions in their mind, this article is for you.
How Long Does Tea Last?
It's not easy to give you an exact answer because the answer depends on several factors. For example, the greatest chamomile tea from your trusted brands will have a different storage life than other herbal teas. And the same goes to tea bags and loose leaf tea?
Also, what is the difference in storage time between brew tea and iced tea?
Tea products often come with "best before date", not expiry date like other products. This is also the case for Gatorade, a popular energy drink with unbelievably long shelf-life. Does this mean that the likelihood of Gatorade going bad is the same as tea? Let's read and find out!
Let's find out more detailed information related to tea below
How Long Does Teabag Last?
Teabags often contain a small number of broken tea leaves. Moreover, they also come with dust and small grainy particles of tea leaves, as known as fannings; therefore, they tend to lose flavor more quickly than loose leaves. It would be best if you use them within 1-2 months after opening.
If you are familiar with all deluxe turmeric tea, you'll know that many well-known brands pack their tea in round, square, or pyramid-shaped, individually-wrapped tea bags. Some are kept in paper or foil pouches. This way, the tea can maintain its freshness for a longer time.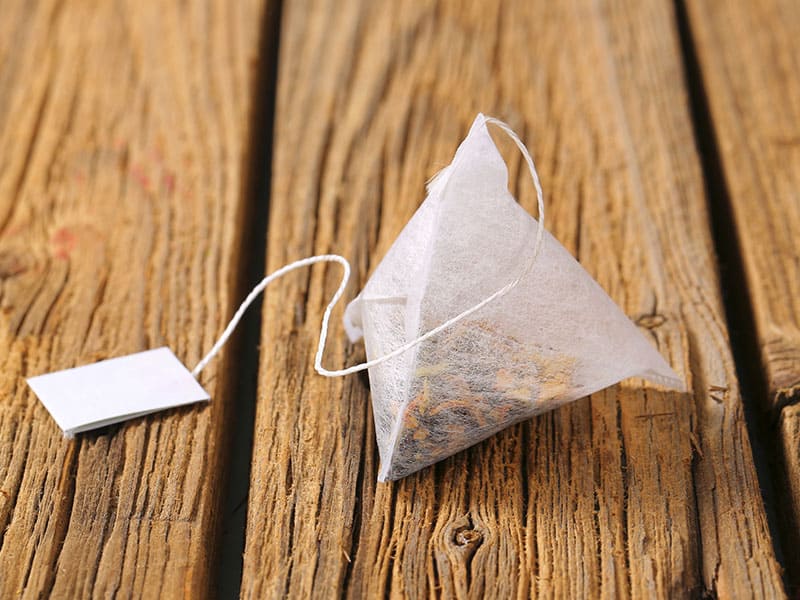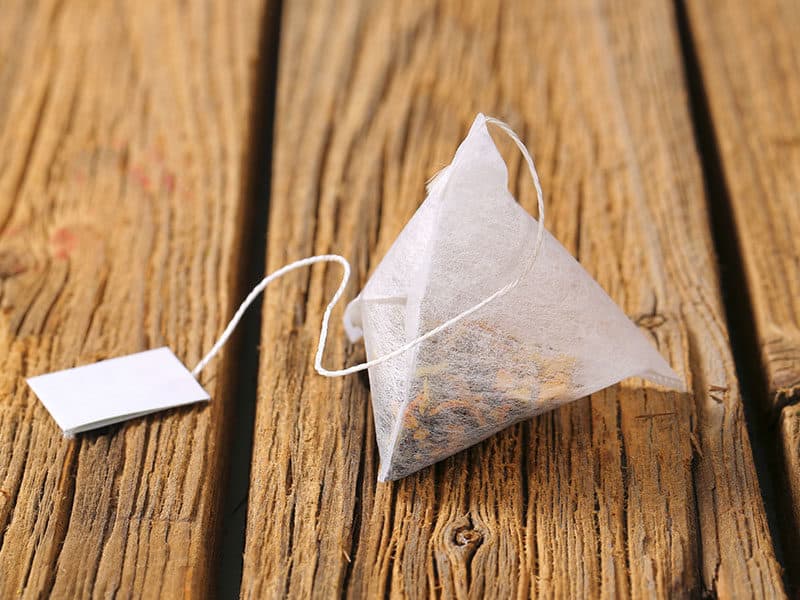 In terms of storage, if you place opened teabags under the sunlight (i.e. near the window), or at damp areas in your house (i.e. near the sink in the kitchen) they're likely to go stale fast. In some cases, mold can develop in your tea, affecting your health if you aren't aware of it.
The speed at which the tea goes bad depends on what ingredients are included. Usually, pure black teas and green teas are able to stay fresh for quite a long time, while herbal teas have a shorter shelf-life.
As you might know, premium herbal teas often contain various ingredients which are able to retain their aromas in different periods. Hence, the longer you leave herbal teas unused, the greater chance that they lose the original taste.
How Long Does Loose Leaf Tea Last?
Based on 4 popular types of tea, you can gain more knowledge about loose leaf tea, including its storage time
Black tea: Due to fully-fermented property, black tea can stay fresh for more than 18 months. When stored properly, it can last up to 3 years.
White tea: White tea is made from buds and young leaves and appears low in caffeine. It's also known for its delicate flavor and medicinal value. Typically, a package of white tea can retain its original flavor for 2 years. However, if you want to benefit from its medicinal properties, you can keep it up to 20 years.
Green tea: 18 months is the average shelf life of green tea. However, sometimes it can last longer if it's green tea from prime brands or you pay more attention to the way you store it. I highly recommend that it should be kept away from sunlight, moisture, odor, and heat.
Oolong tea: This semi-fermented tea can last up to 2 years. The storage method will prolong its shelf life considerably. Therefore, if possible, store it in an airtight container and avoid sunlight and humidity.
The following video will explain in detail the shelf life of tea and its expiry date:
How Long Does Brewed Tea Last In the Fridge?
If you accidentally brew too much tea and don't want to toss it down the drain, you might try to keep it in the fridge. The good news is that it's a possible method to maintain tea's freshness for about 2-5 days.
However, there is one thing you need to remember is that you need to keep the brewed tea in an airtight container.
This helps your tea not absorb the odor from other foods in your fridge and go stale.
How Long Does Brewed Tea Last In Room Temperature?
After brewing your tea, if you leave it at room temperature for more than 8 hours, the tea becomes unsafe to drink. Because, by this time, bacteria can get into your beverage and cause food poisoning.
How Long Does Iced Tea Last?
Iced tea is my favorite drink of all time, especially in the hot summer. What is better than opening the refrigerator to take out a bottle of brewed iced tea and enjoy.
However, iced tea is only good for 8 hours in the fridge. After this, it starts to lose its aroma. If you are a fan of iced tea and are going to brew a large batch, I highly recommend that you think twice.
The reason why iced tea couldn't last as long as plain tea is because it contains sugar. Moreover, many people also add fruits such as lemon, orange, watermelon, peach or fruit juice to enhance the flavor. These ingredients contribute to reducing the storage time of the tea.
Below is a step by step instruction to make cold brew iced tea.
How To Extend The Shelf Life Of Tea?
If you want to prolong the shelf life of tea, bear in mind some of the following tips:
Keep it in dark and dry places.
Store it in a place which is away from strong smells, such as spice racks.
Store it in an airtight container or bag so that you can limit air exposure.
Do not open the bag too often, and remember to seal the bag after use.
Try to use opened tea package within a month.
Keep it in the cool place or in the freezer.
How Can You Tell If Tea Has Gone Bad?
There are some noticeable signs which can clearly show you your tea has expired. Let's find out
You find mold or bugs in the tea bag.
The tea leaves have an unpleasant and pungent smell or no smell at all.
The color of the tea leaves has changed and appears less attractive.
The flavor is flat and weak.
The tea has been kept for more than 3 years.
How To Reuse Old Teabag?
Don't rush to throw away old teabags because you can reuse them in various situations around your house
Reduces dark circles under the eyes: Keep used tea bags in the refrigerator for a while, then place them on the eyes for about 15. minutes.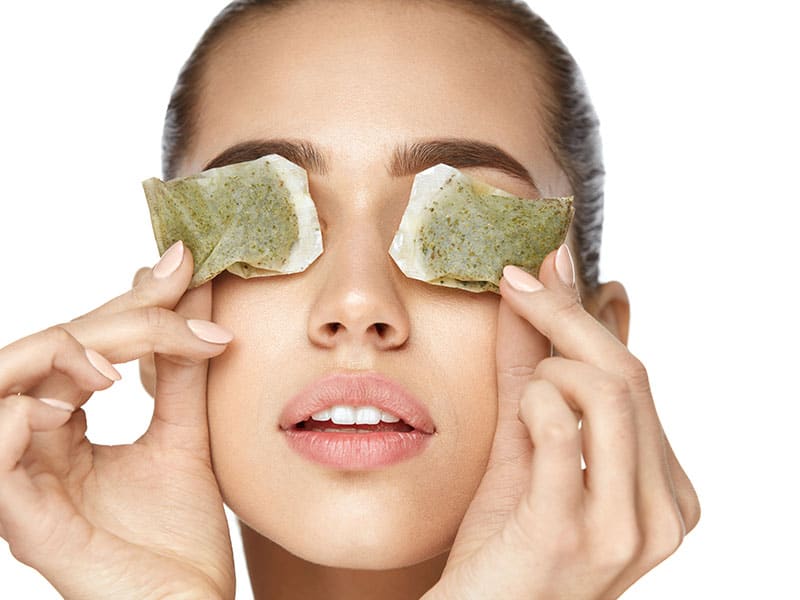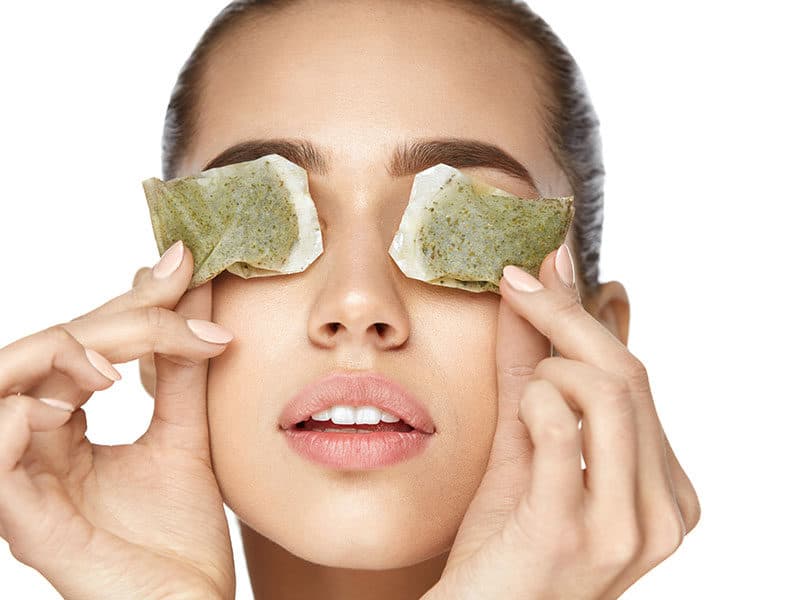 Relieve bug bites: The tannins in the tea will soothe the bites. Place the tea bag on the bite for about 10 minutes.
Eliminate unpleasant odors: Dry the teabag completely, then put it in the fridge, cabinet, closet to absorb the nasty smell.
Reduce sunburnt skin: Apply lukewarm tea on the burned skin, let the skin dry naturally. When the skin is dry, apply the tea one more time and leave it on overnight.
How To Reuse Old Loose Leaf Tea?
If you have no idea about reusing loose leaf tea, I've listed some ideas below so you can consult whenever you want:
Add to your bath: Put 2 tea bags in the tub. The pure aroma of the tea will help calm body and mind and relieve stress after hours of hard work. Moreover, the antioxidants in tea also help soften your skin.
Clean and deodorize carpets: Sprinkle dried tea leaves with baking soda powder on the carpet. Wait about 15-20 minutes for the tea. leaves and baking soda powder to absorb odors and dirt from the carpet, then just vacuum off.
Fertilize your plants: Loose leaf tea is an excellent choice if you want to add nitrogen to the soil.
Remove the smell from new wood furniture: Dampen the towel with tea and wipe your items thoroughly.
Get bad smell out of the fridge: Put a small amount of used loose leaf tea into the fridge and wait.
How Long Do Tea Bags Last After Best By Date?
What "best by date" in the tea package means? Can you use tea after best by date? If the answer is yes, how long do tea bags last after best by date? This section will clear all your doubts
When stored properly, the tea doesn't go rancid. However, they tend to go flat and have a weak flavor. Therefore, as long as you drink tea before the date stated on the package, the tea will taste wonderful.
Despite that, tea also doesn't last forever. There is a specific storage time after best by date for each type of tea. Let's have a quick look at the table which mentions how much time each type of tea last after best by date:
| Tea | At room temperature | In the freezer |
| --- | --- | --- |
| Herbal Tea Bags | 8-12 Months | 1-2 Years |
| Loose Tea | 6-12 Months | 1-2 Years |
| Black Tea Bags | 12-24 Months | 2-3 Years |
| Green Tea Bags | 8-12 Months | 1-2 Years |
| Instant Iced Tea Powder | 6 Months | 1 Year |
Frequently Asked Questions
Tea is one of the most common home beverages, especially in Eastern countries, because of its various benefits. This part is dedicated to questions related to tea, such as shelf life, storage method, and more
How Long Does Tea Last – Time to Drink Some Tea
Tea doesn't expire and can last for quite a long time. If the storage method is appropriate, it's not likely to go stale easily.
On the flip side, it might be a good idea to brew your tea before best by date. Not only does it retain the original flavor of tea, but it's also safe for your health.
As such, it's time to have a sip of tea and stop waiting for a special occasion for a real treat.