Don't let the question "what to serve with breakfast casserole?" confuse you anymore. Many people may think that a casserole provides you with enough healthy nutrients to start a new day full of energy.
However, eating casserole on its own sometimes makes you less interested in breakfast. This post will give you some good ideas to eat with casserole, making this dish more addictive and interesting than ever. Scroll down and choose the best one for your meals.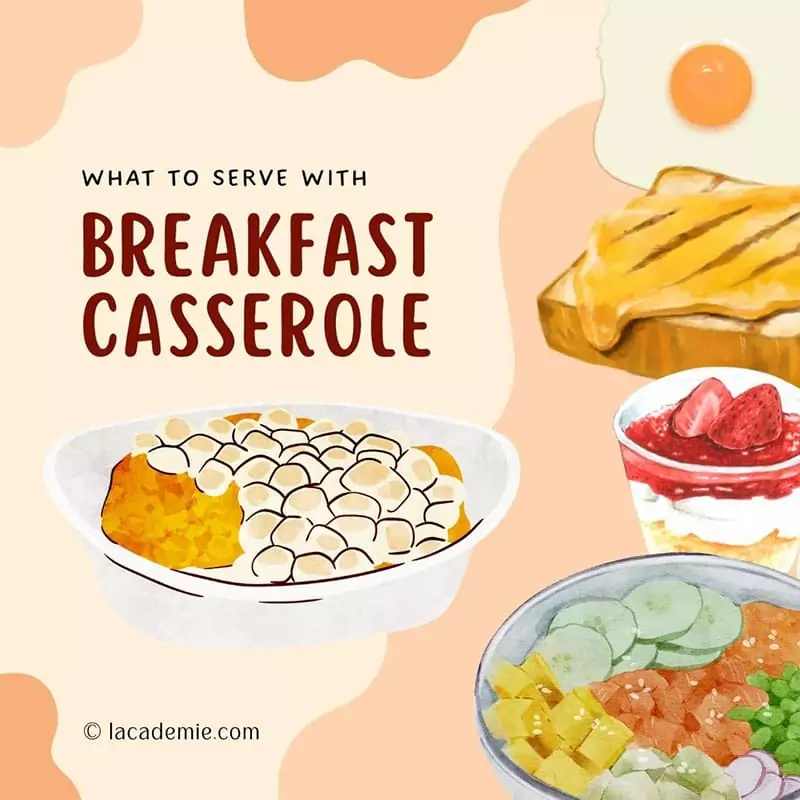 17 Perfect Choices To Eat With Breakfast Casserole
As you may know, serving casserole when it's still hot will help you enjoy the best taste of this breakfast. However, pairing it with the right accompaniment will double its delicious flavor. Keep following this post and save these ideas right now!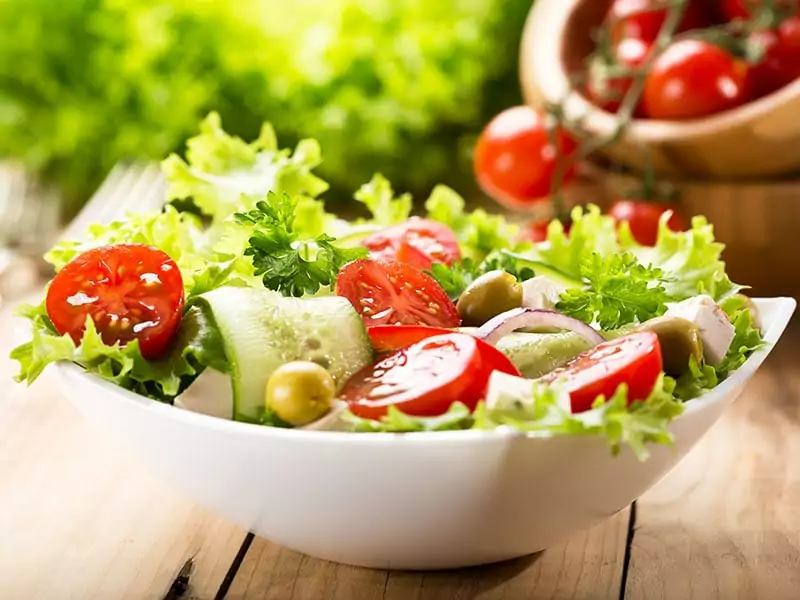 It's not exaggerating if I say that salad is one of the best side dishes you can consume every day. Containing numerous leafy vegetables such as lettuce and spinach, this dish will provide you with a good source of fiber and powerful antioxidants.
So, why are green salads the best pairing for your breakfast casserole? Your casserole always comes out with a soft texture and contains high-protein content, thanks to the inclusion of beef, chicken, fish, and beans.
On the other hand, your green salads are crunchy, cool, and amazingly refreshing. Therefore, enjoying your casserole with green salads will create a perfectly harmonious balance for your breakfasts.
Salad appears with a variety of flavors, colors, and textures. You can make use of kale, lettuce, cucumber, carrots, or any other favorite veggies, depending on your preference, to make a suitable salad to serve with your casserole.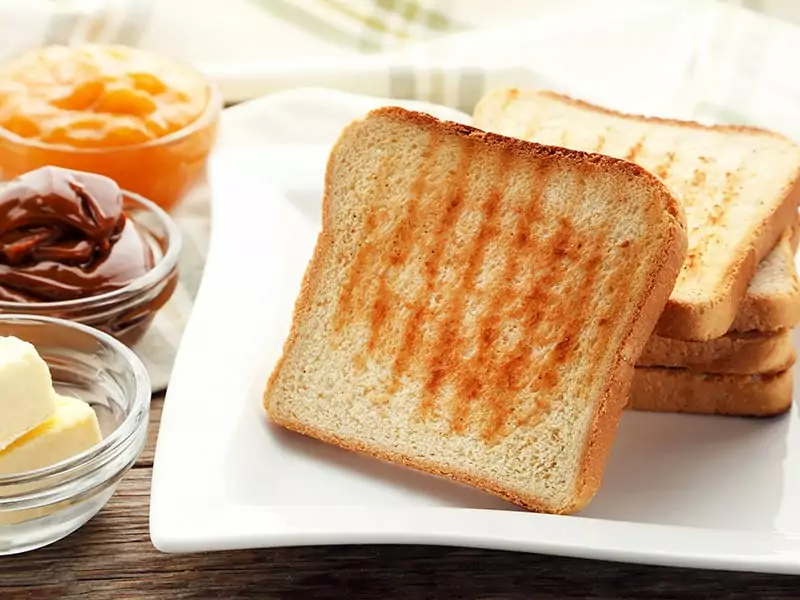 Toast is one of the popular options for breakfasts. It's super-convenient, easy to make, and versatile. Moreover, it is a great accompaniment to your casserole.
As your casserole is a little heavy, a crisp baked slice of bread will balance the flavor and prevent you from getting fed up with the casserole.
To prepare a toast, you just need to bake some slices of bread at 350 degrees F in the oven for about 8-10 minutes. It even doesn't take any additional time because you can completely prepare toast while waiting for your casserole to cook thoroughly.
Although toast is also packed with some fiber and carbohydrates, it is low in nutrients and protein. If you follow a healthy lifestyle, I don't encourage you to consume this dish too often. However, eating it with a casserole will be different.
They will add nutrients and flavors to each other, helping you have a healthy and delicious breakfast. To enhance your appetite, you can top your toast with some butter, avocado, jam, or jelly.
Follow this guide to make a toast properly for your casserole.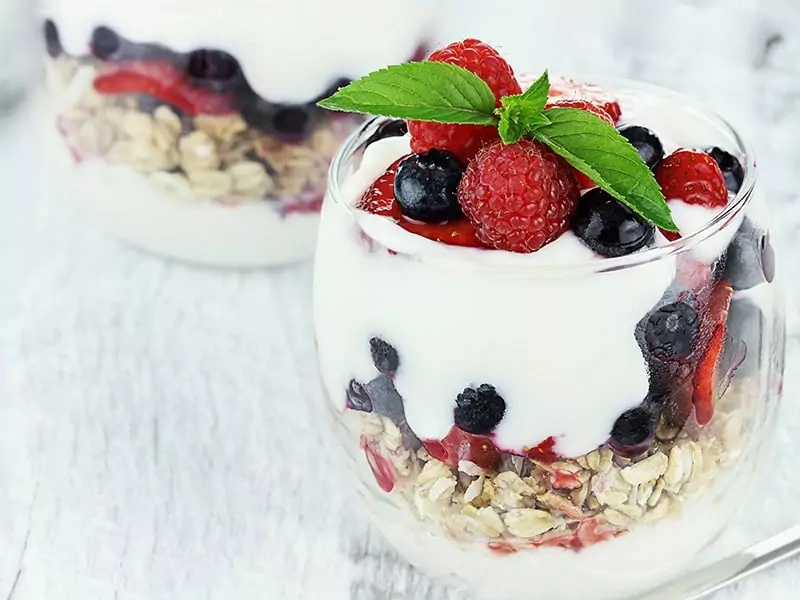 Health is always a priority for everyone, and a Yogurt Parfait is an ideal option to meet your needs. This is not only the perfect way to make your breakfast healthier but also to turn your boring casserole into a more appealing dish.
Yogurt parfait is layers of yogurt, nuts, granola, and various fresh fruits. Berries are ideal ingredients in this treat. Besides, you can use oranges, apples, or melons to enhance the flavor of this delight.
Instead of just enjoying a savory casserole, which is rich and filling, you can utilize a Yogurt Parfait to keep your taste buds happier. It adds a sweet, slightly sour taste and a crunchier texture to your breakfast.
Moreover, the inclusion of yogurt gives this pairing a sweet, tart, and rich flavor. Nothing is better than serving your breakfast casserole with a refreshing and mouthwatering treat like this!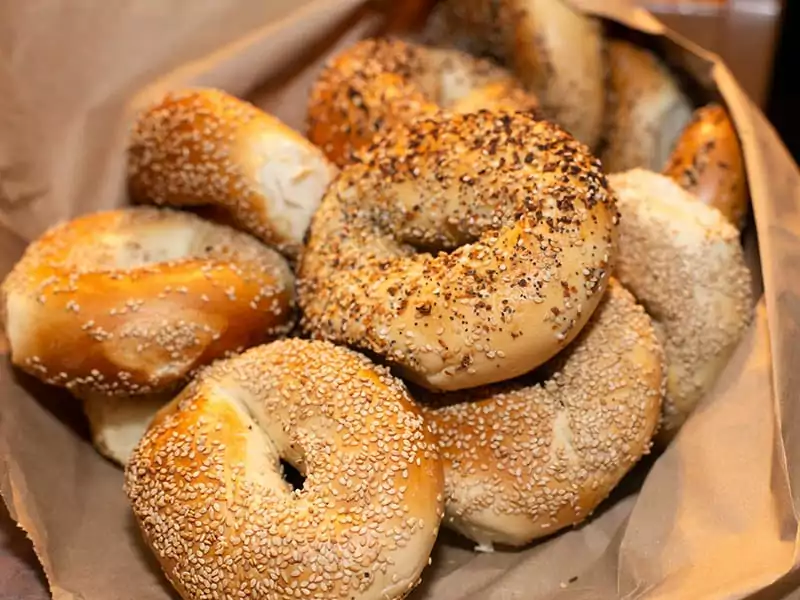 Appearing with various types, such as egg bagels, blueberry bagels, and whole wheat bagels, bagels are also a good partner for your breakfast casserole. This "ring of kneaded bread" comes from Poland, and the name "bagel" was taken from the Yiddish word "beygl".
For each bagel variant, you will need to prepare some additional components. However, they always share the same characteristic of texture.
Bagels are dense and chewy, opposing the casserole's soft and creamy texture. So you should learn the proper way to keep your bagels' quality. Serve these two foods together to generate the optimum flavor complement.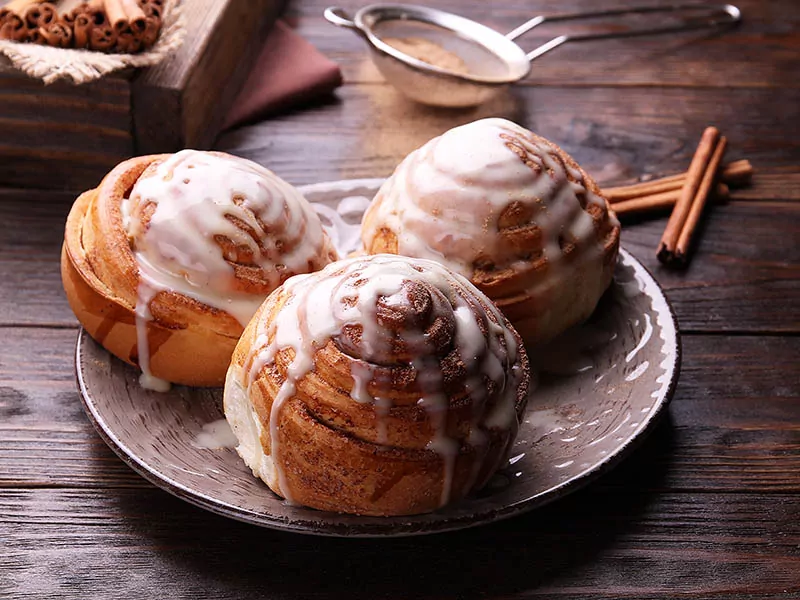 If you find a casserole slightly boring, make a new twist by pairing it with Cinnamon Rolls. With an incredibly sweet flavor, Cinnamon Rolls go perfectly with a savory morning meal. This combination will create a tremendous hit.
People will sometimes refer to this dish as Cinnamon Bun or Cinnamon Snail. Known for their rich and sweet flavor, Cinnamon Rolls often use flour, sugar, creamy butter, and cinnamon. However, you can also add ginger, nutmegs, or cardamom to make a twist for this delight.
Cinnamon Rolls often appear with a rolled sheet of yeast-leavened dough with a cinnamon-sugar filling. They are very popular in North America and Northern Europe.
Don't eat your casserole without the addition of Cinnamon Rolls. Create a new experience with these fluffy and soft rolls to make your breakfasts more delicious and attractive than ever.
How to make Cinnamon Rolls at home? Check this tutorial.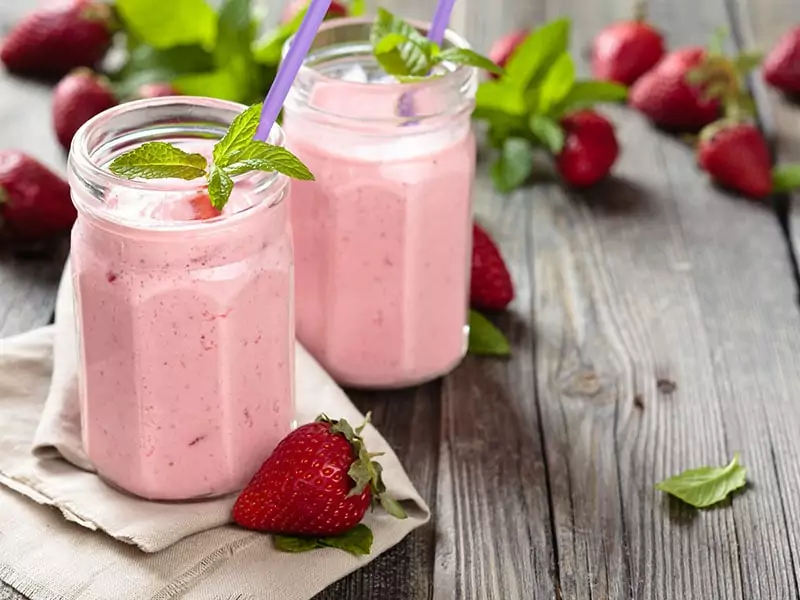 Fruit smoothies often contain a variety of fresh fruits, vegetables, and dairy products like ice cream, yogurt, or milk. Flax seeds, protein powder, or chia seeds are also used in fruit smoothies.
These ingredients offer this treat a lot of health benefits. Moreover, thanks to the sweet and sour taste, this delight is a perfect choice to downplay the richness of your casserole.
To make this perfect accompaniment, you need to combine all the components and blend this mixture in a food processor. It's even easier than you have thought!
You should include some berries or any types of fruits you like, yogurt, and milk in this recipe. Don't miss the killer combo of fruit smoothie with the casserole if you want an easy-to-digest breakfast.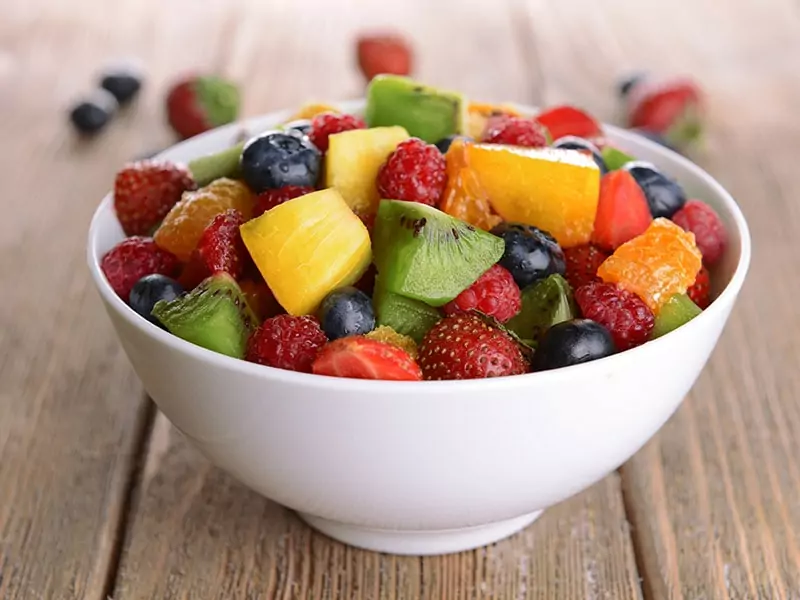 Fruit salads are becoming increasingly popular as a morning option. They are not only high in nutrients, but they are also simple to prepare and come in a variety of flavors, making your breakfast casserole less dull and more enticing.
What could be more wonderful when your dining table is full of color and beauty with a bowl of fruit salad and a batch of casserole?
Fruit salads are delicious and bursting with flavors. If you like a sweet side dish, you can use some sweet fruits like pineapples or raspberries.
On the other hand, you can combine your favorite fruits like blueberries, strawberries, oranges, and other things to create the perfect balance of sweet and tart.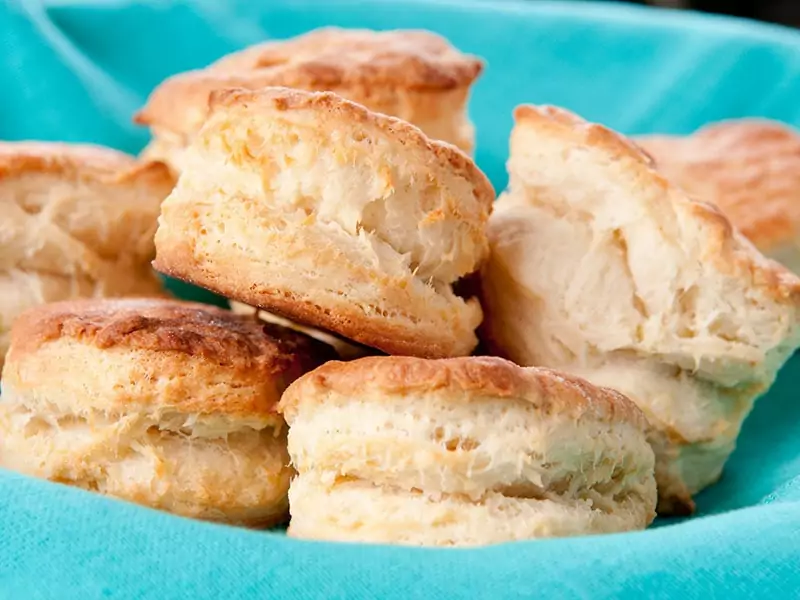 Another choice for you to serve with breakfast casserole is biscuits. While baking your casserole, you can spend idle time making biscuits. It will just take you half an hour to finish.
Biscuits also have a crisp exterior and a soft and fluffy center, which help to balance out the casserole's creaminess. Moreover, after concluding breakfast with a savory flavor from a casserole, the buttery and delightfully sweet taste of biscuits will please your taste buds.
To make these biscuits, you need to prepare several common ingredients like flour, baking soda, butter, and milk. Traditionally, you will have to make the dough and shape it into rounds. They will expand during baking and achieve your desired shape.
These instructions will help you prepare flaky biscuits, making it an ideal pairing.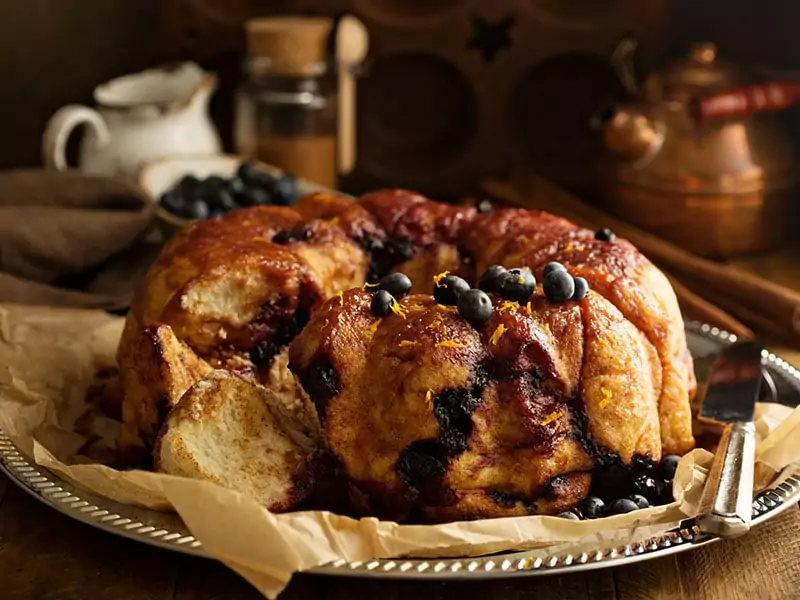 Have you ever eaten Monkey Bread with breakfast casserole before? If not, let's try this combination for the next breakfast because the delicious taste they can bring will satisfy your taste buds.
Are you curious about the name of this unique bread type? The name has nothing to do with the shape of the bread. However, you have to use your hands to separate each piece to eat as a monkey does. That's the reason why it's called Monkey Bread.
This Monkey Bread is often made from sweet yeast dough and coated with cinnamon, sugar, pecans, or melted butter. These coatings boost the sweet flavor for your delight. Your bread is chewy, sticky, and sweet, an excellent companion to pair with a breakfast casserole.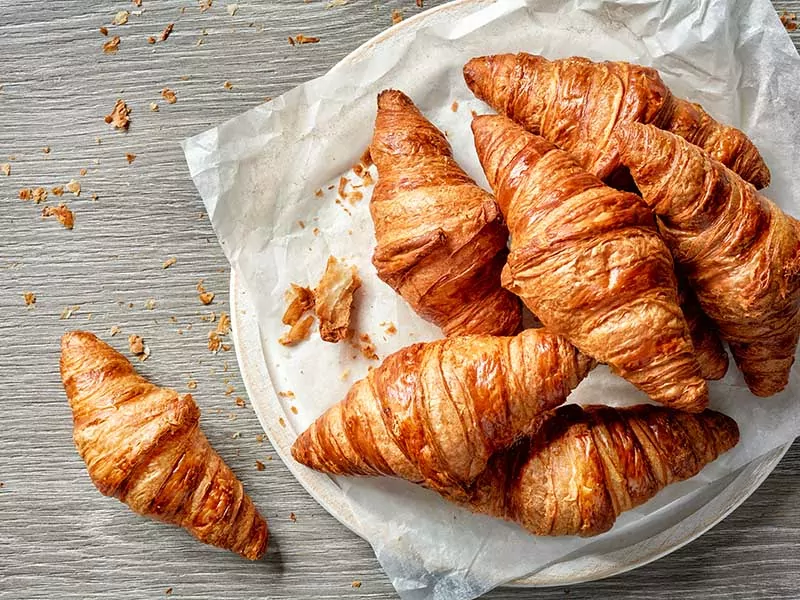 If you are getting bored with the casserole's creaminess, you can give these croissants a chance to rebalance the overall flavor of your breakfast.
Croissants are buttery and delicately sweet with a light and fluffy texture, making them a perfect partner for the casserole to enjoy in the mornings.
Recently, people have created a variety of flavors for croissants by filling them. The filling options are endless. You can use chocolates, fresh fruits, almonds, and jam depending on your preference.
Although preparing croissants may take a long time, you can make them ahead and spend a few minutes reheating them before serving.
In the refrigerator, your croissants are good for about 1 week, but this period can expand to 3 months if you freeze them. Is it very convenient, right?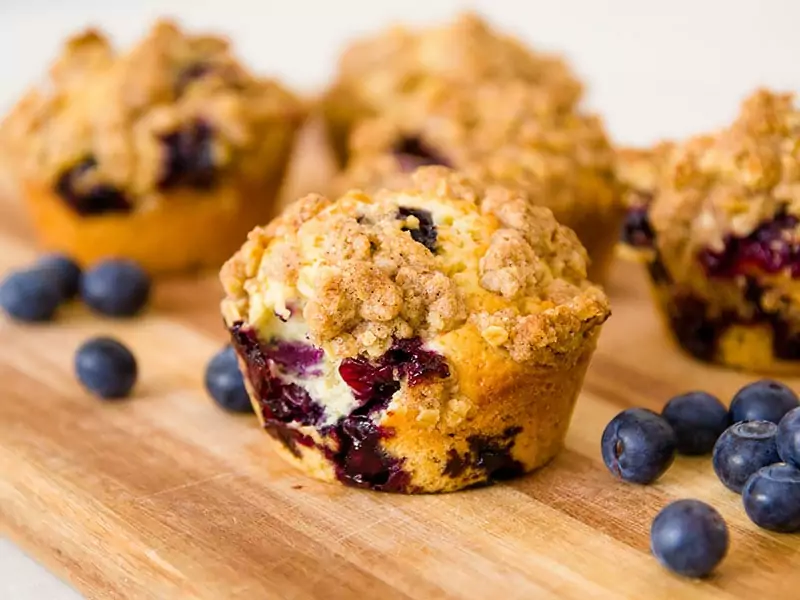 When it comes to great breakfast casserole accompaniments, you must talk. If you like a sweet pairing, go for blueberry muffins. On the other hand, choose cornbread muffins for a savory flavor.
In addition, there are many types of muffins, such as banana muffins, apple-cinnamon muffins, and chocolate chip muffins. You can try them to find the most suitable type for your taste. Each will give you a memorable experience with your breakfast casserole.
Like other types of bread, muffins also have a chewy texture. Therefore, you don't have any reason to miss an ideal pairing for breakfast casserole like that. These muffins will give you a great blend of textures and flavors.
The easiest way to make muffins is here. Are you ready to elevate your breakfast casserole to a new level?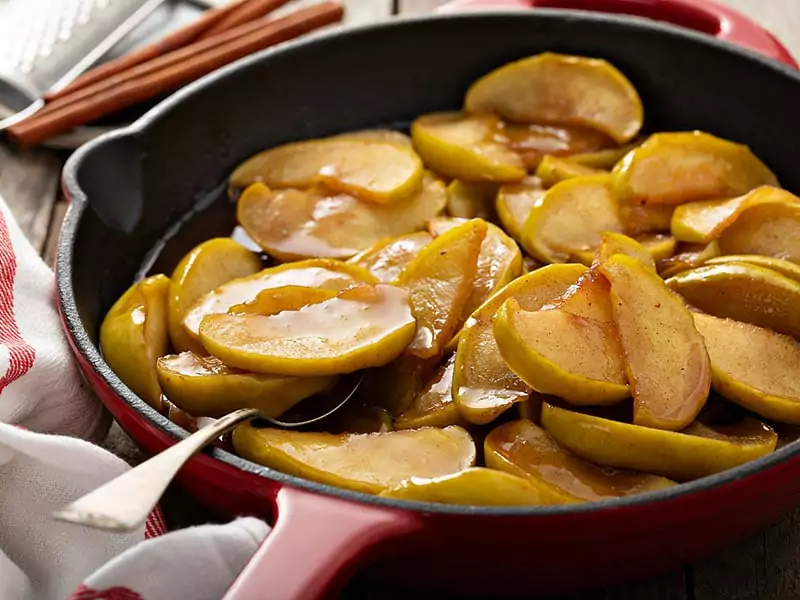 I think you are not surprised when Fried Apples are present in this list. They are sweet and slightly savory, making them an ideal choice to pair with your breakfast casserole. Some typical ingredients for this treat include apples, butter, cinnamon, and sugar.
When preparing these Fried Apples, you should choose firm apples. The firmer your apples are, the better your Fried Apples' shape and texture will be.
This also helps to maintain their shapes better, and your results will not go mushy when heated. You can prepare your favorite toppings such as yogurt, vanilla, or granola to enhance the flavor.
13. Eggs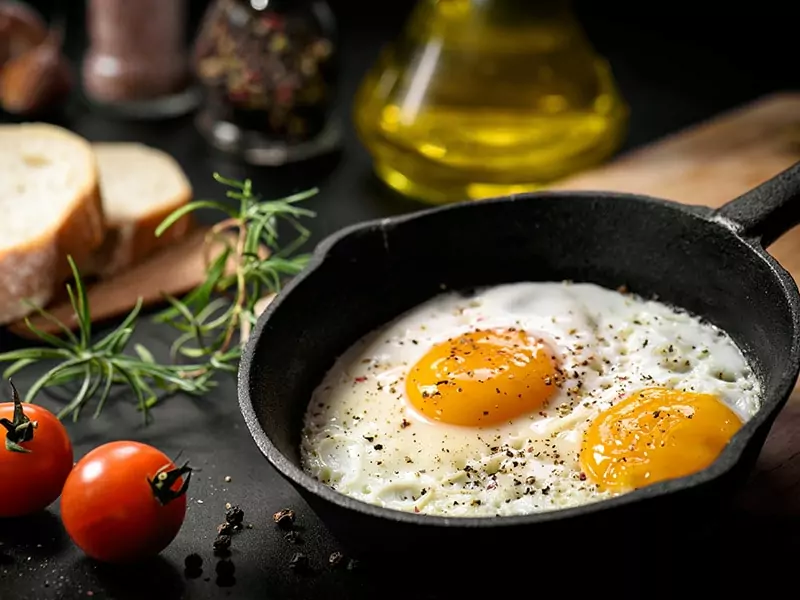 Are you a lover of eggs? One of the most favorite foods in the morning, eggs are a good source of protein and other necessary nutrients. Moreover, they only take you a short time to prepare. These advantages make eggs a good option for a nice and tasty breakfast.
Eggs are a very versatile component. You can use these ingredients for a fried, baked, boiled, or scrambled dish to taste. All of them are good for pairing with a breakfast casserole. They are essential for a healthy lifestyle.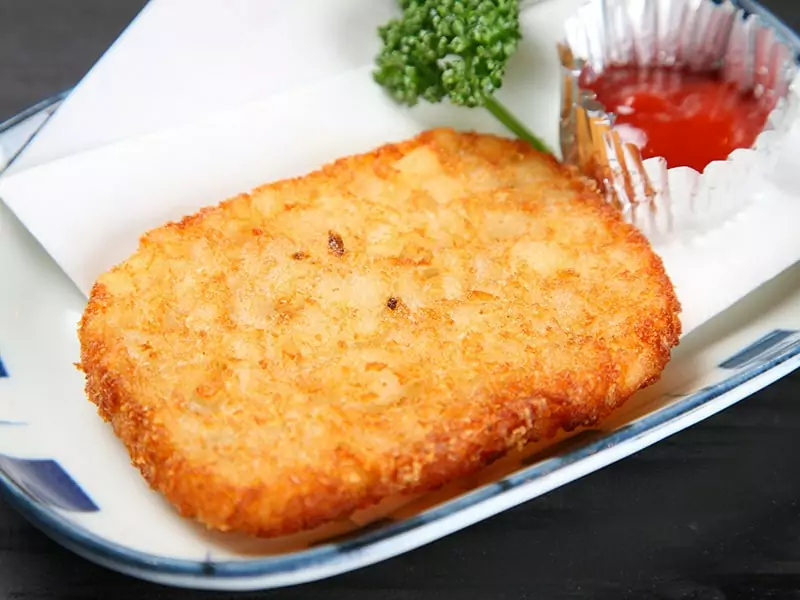 Hash browns are a popular breakfast meal in the United States and the United Kingdom. They initially arose in the 1890s in New York City. However, they are becoming increasingly popular worldwide thanks to their deliciousness and convenience.
They often comprise shredded potatoes, but sometimes people add oil and eggs to improve the texture of hash browns, helping them hold together better.
Hash browns are suitable to become a side dish of any morning dish. Dehydrated, refrigerated, and frozen Hash Browns are available. Therefore, you can buy them or make them at home in just a few minutes.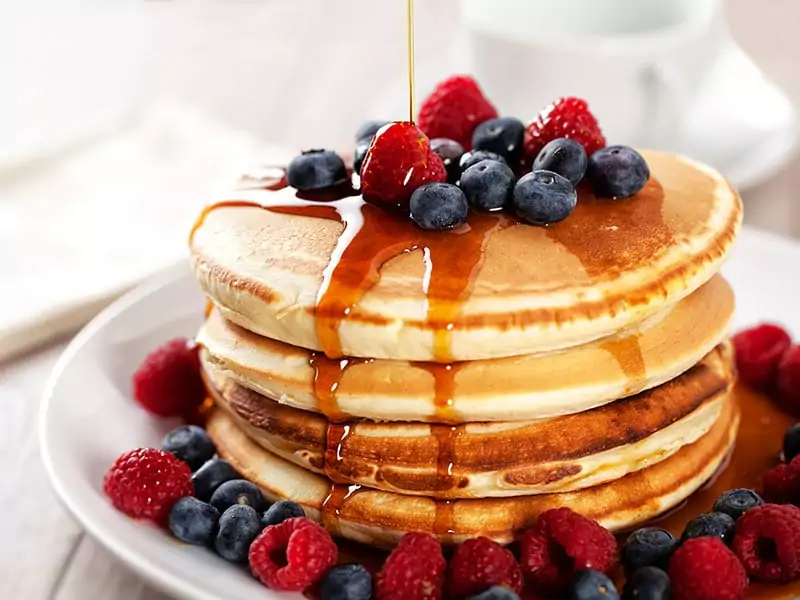 This continues to be a sweet option to eat with your breakfast casserole. Pancakes are flat cakes often made with a starch-based batter and milk, butter, and eggs. Coming out with a thin and round shape, these cakes are soft, hearty, and filling.
This type of batter bread appears in numerous variants depending on the preferences and needs of different countries in the world. They are good when being made plain.
However, you can make the filling with chocolates, peanut butter, and applesauce or top your pancakes with whipped cream, fresh fruits, and nuts to make them satisfy your appetite.
Learn how to make pancakes for your breakfast through this guide.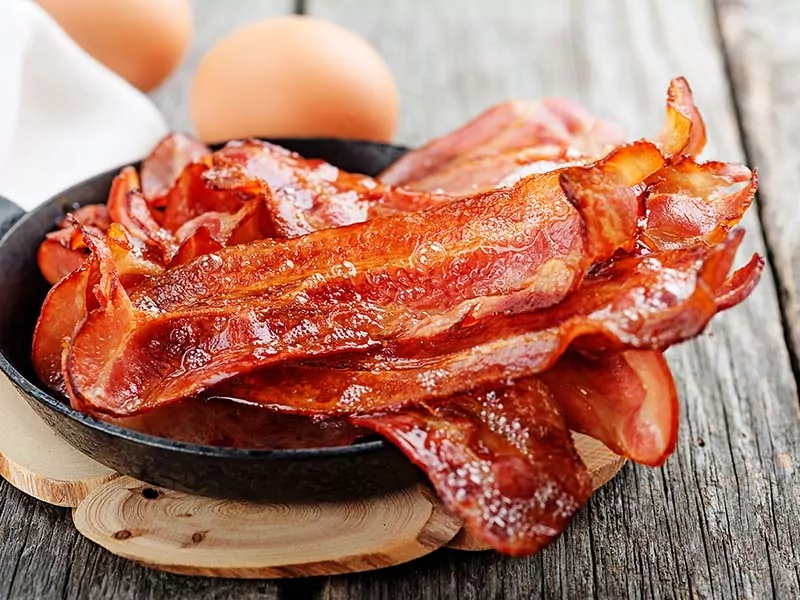 Bacon is frequently seen in soups, sandwiches, and salads, right? But you can completely eat it on its own or serve it as a side dish to improve your breakfast. And for sure, it is one of the perfect accompaniments to the casserole.
Bacon is a salt-cured pork chop coming from the belly or less fatty sections of the back. After frying, your bacon will be perfectly crispy. Therefore, bacon is your best choice if you need a nice crunch for your casserole.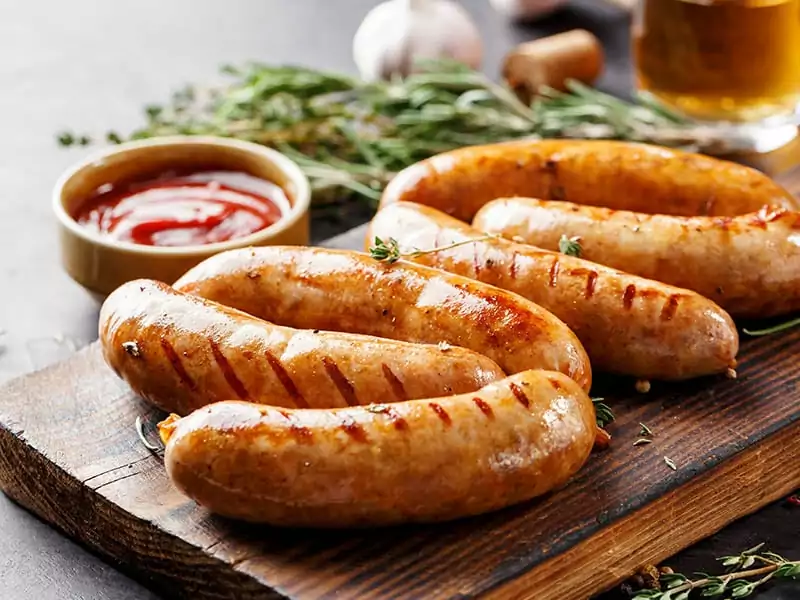 Who is a fan of sausage? Sausage is here to meet your craving and offer a good compliment to your breakfast casserole. Often containing beef, poultry, pork, and other spices, sausage is spicy and salty.
In addition to changing the types of meat, you can also adjust the spices and flavorings to make sausage more appealing and suitable for your taste. Moreover, replacing meats with other plant-based ingredients to make sausage good for a vegetarian diet is acceptable.
Therefore, if sweet delights are not an ideal option for you, give sausages a chance to perfect your breakfast. You can buy this product at any grocery store around you or make sausage at home for use.
I also suggest you bake or grill your sausage to serve with a breakfast casserole. This will enhance your appetite better.
Make Your Breakfast Casserole More Delicious With These Ideas
Now you have collected the delicious and easy-to-make options to serve with your breakfast casserole. You can follow my basic instructions to make them. Otherwise, make a fun twist by adding other ingredients for a new experience.
Finally, I'm delighted that you are still here, reading these words. Leave a comment below to express your thoughts on this article. If you find this post valuable, please help me share it with others. Thank you sincerely!
Nutrition Facts
8 servings per container
---
Amount Per ServingCalories193
% Daily Value *
Total Fat 18.6g

28

%
Cholesterol 15mg

5

%
Sodium 68mg

3

%
Potassium 608mg

18

%
Total Carbohydrate 51.4g

17

%

Dietary Fiber 7.6g

29

%
Sugars 28.4g

Protein 13.7g

26

%
---
* The % Daily Value tells you how much a nutrient in a serving of food contributes to a daily diet. 2,000 calories a day is used for general nutrition advice.