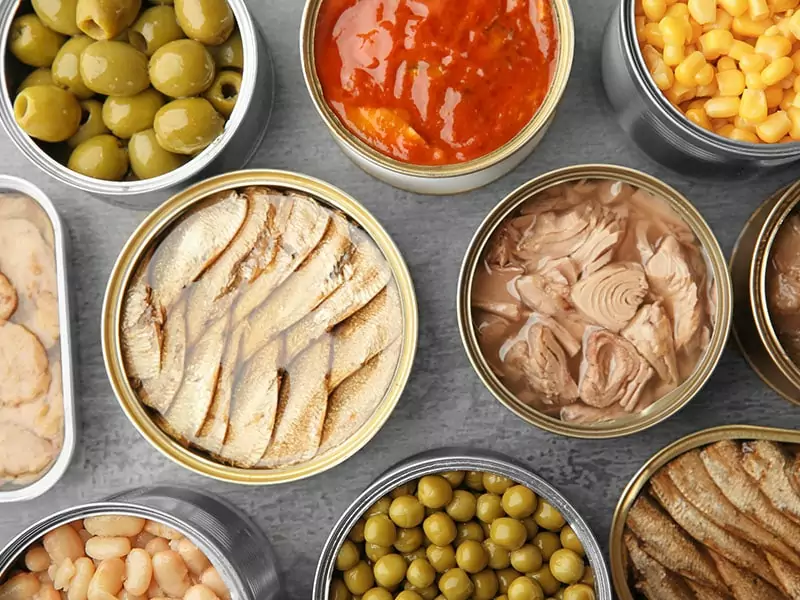 I am always passionate about different types of canned foods since they help me save a lot of preparation and processing time. If you are also a busy person, I am sure that canned food is a must-have item in your kitchen.
This article will give you a comprehensive overview of the most popular canned food types. You will learn about the characteristics of each type and some useful information about usage and storage.
3 Canned Meat Variants Should Appear On Your Meal
Canned meat is a prevalent type of canned goods. They can be made from chicken breast, cured ham, sausage, potted meat, whole muscles, and pulled pork, and more.
One of the best advantages of this food is that canned meat lasts very long. If you store it in a dry and cool place, it can remain edible for 2-5 years. Below is a table with brief information about 3 popular types of canned meat.
| Canned Product | Main ingredient(s) | Recommended Dishes | Shelf Life |
| --- | --- | --- | --- |
| Canned Ham | Cured ham in saltwater | Sandwiches, stir-fries | Up to 2 years |
| Canned Chicken | Chicken breast | Sandwiches, tacos, other chicken dishes | 3 or 5 years |
| Canned Bacon | Bacon | Stir-fries, breakfast | Up to 10 years |
1. Canned Ham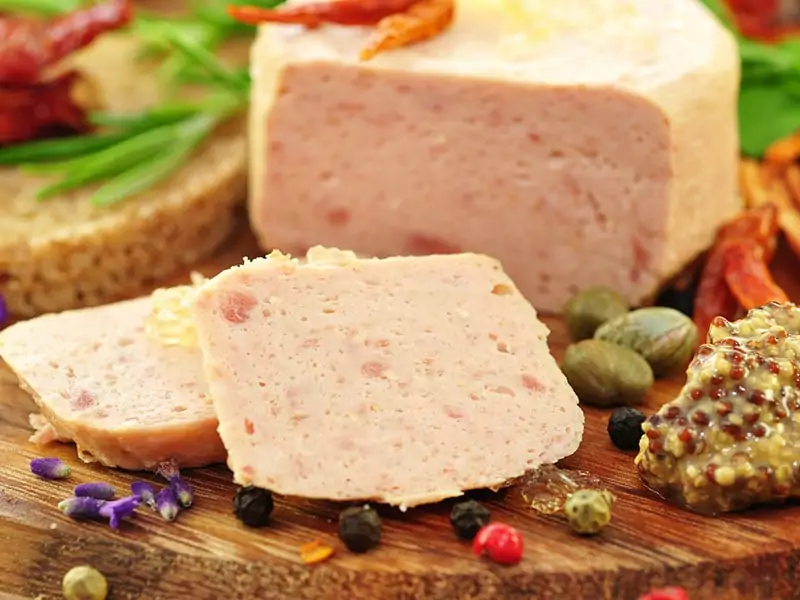 You may know numerous ham variations, but have you heard about canned ham? Just like its name suggests, canned ham is a kind of ham mainly cured in saltwater. Then, manufacturers will put it in a vacuum-sealed mold and steam it.
The biggest difference between canned ham and other ham is that the former doesn't require expensive ingredients, making it an affordable choice for all families. However, that doesn't mean it isn't delicious. It's a matter of choosing the best commercial canned ham you can.
And while canned ham is perfectly fine to enjoy on its own, you can use it to the fullest with tons of recipes. For example, sandwiches with canned ham filling are the perfect breakfast for busy days. Or you can toss it with some stir-fries if you want a nutritious dinner.
One can of ham is still edible for up to 2 years if it is shelf-stable (1). It means you can store your food in the pantry at room temperature, so you can have plenty of time to make it into different dishes.
However, if the label shows "Keep refrigerated", you have to store them in your fridge. And the storage period should not be longer than 6 to 9 months.
If you are looking for a decent canned ham, HORMEL Canned Ham will be my first suggestion because of its well-rounded features. Tulip Pre-Cooked Canned Ham is also a nice choice at a more affordable price.
For those with demanding palates, this guide will help your canned ham taste like real ones.
2. Canned Chicken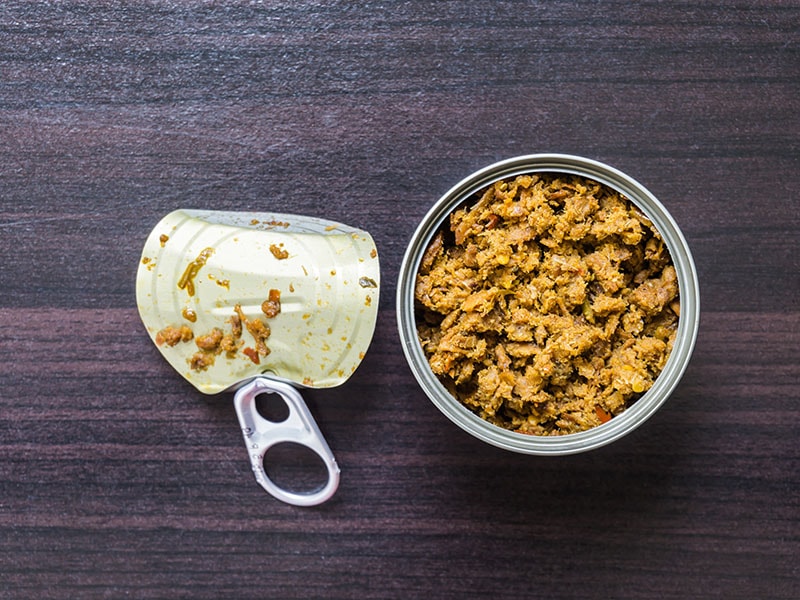 Canned chicken may not be as fresh as real chicken, but it can be your savior when you're craving some quick chicken dishes. You can just use it similar to the way you use canned tuna, such as filling for sandwiches, tacos, and other dishes with canned chicken.
Canned chicken often uses chicken breast, so it is also a healthy option for your diet. In fact, it's considered one of the most nutritious canned meats with low sodium content but being high in potassium, zinc, and protein.
Another benefit of canned chicken is that it can hold for a long time. And that's the exact reason you buy canned products, right? One can of chicken lasts about 3 or 5 years in your pantry.
Your canned chicken recipes will be less flavorful without these two products: Swanson Premium White Chunk Canned Chicken Breast and Sweet Sue Chunk White Canned Chicken in Water. So, next time you want to make some chicken salads, don't forget to grab them.
3. Canned Bacon
Canned bacon is packed with protein. You can cook plenty of dishes with it. So storing at least 1 can of bacon in your pantry is essential if you are a bacon lover.
Have you ever thought of canning bacon at home? This seems to be a good idea. But sadly, it'd better not be done. Canning bacon is not as easy as canning fresh meat because bacon is cured meat.
In addition, the procedure of canning bacon has some complicated processes that are nearly impossible to perform at home.
Another astounding fact about canned bacon is that it is healthier than fresh bacon. It contains less fat and sodium than fresh bacon. Now you don't have any reason not to buy canned bacon, do you?
Canned bacon has an excellent shelf life. It varies from brand to brand. One of the most high-quality types of canned bacon is undoubtedly from Yoders. Its canned bacon product can last for at least 2 years and up to 10 years.
You may not find canned bacon too familiar, but with CMMG Tactical Cooked Canned Bacon and Smithfield Hometown Original Canned Bacon, I swear you will want to experience them more in the future.
4 Canned Fish And Seafood Types For A Change Of Taste
Besides meat, fish and seafood are also delicious. So, I won't let you wait anymore. I will give you information about 4 delicious canned fish and other seafood types.
Canned Product
Main ingredient(s)
Recommended Dishes
Shelf Life
Canned Tuna

Tuna in oil
Tuna in water or brine

Soup, sandwiches, salads, pasta
3 or 5 years
Canned Crab
Crab leg meat or white meat
Dip, melt
3 or 5 years
Canned Sardines
Sardines (smoked, deep-fried, steamed,…)
Stand-alone dishes
3 or 5 years
Canned Salmon
Salmon
Salads, pasta, pizza, spread, burger patty
3 or 5 years
4. Canned Tuna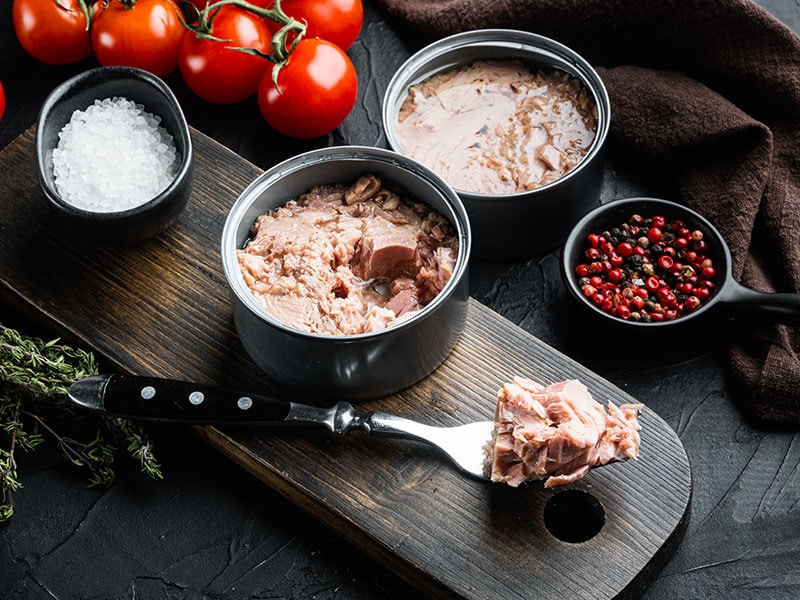 Tuna is one of the most common canned goods. You can add it to your soups, sandwiches, salads, and pasta. You can even enjoy it by itself.
Tuna has amazing nutrients. It is high in protein and fatty acids like omega-3. It can improve your brain health and reduce inflammation. It is perfect for enjoying after work-out.
In the market, there are 2 types of canned tuna. People may simmer it in oil, sauce, brine, or water. The one packed with oil has a longer shelf life. Those simmering in water or brine usually have less fat and calories.
Every 100g of canned tuna in oil has 200g of calories and 8g of fat. On the other hand, 100g of canned tuna in water only consists of 90g of calories and 1g of fat. But more importantly, you have to choose a good brand of canned tuna.
To make quick and delicious salads, store some jarred kalamata olives, capers, and pickles. When you crave it, just prepare some whole wheat crackers or lettuce cups to enjoy along.
The tuna's expiration date depends on the brand and the storage condition. Normally, it lasts for 3-5 years.
Among various brands, Wild Planet Wild Albacore Canned Tuna stands out the most with its exquisite flavor and quality. On the other hand, StarKist E.V.O.O. Solid Yellowfin Canned Tuna appeals to those who want to cut down on their budget.
Or you can consider Starkist Solid White Albacore Tuna In Water if you love tuna packed in water.
Learn the technique to cook delicious canned tuna today!
4. Canned Crab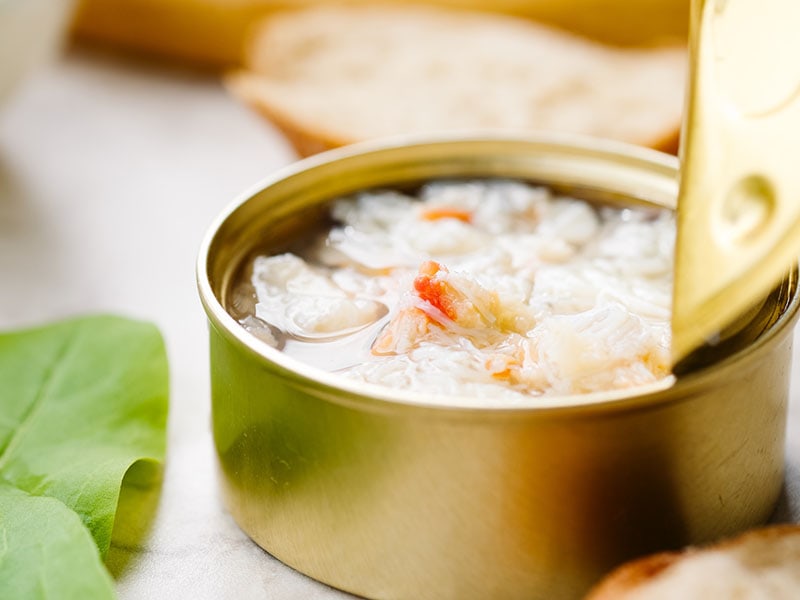 I know some people consider canned crab inferior to real ones. But that's because they don't have the chance to try those high-quality canned crabs on the market.
There are various types for you to choose, from the extravagant jumbo lump meat to common white meat. All have their pros and cons but still are enough to satisfy even the pickiest eaters. And no matter which kind you choose, canned crab meat can maintain its quality for 3-5 years.
Also, if you feel canned crab alone is somewhat boring, you can turn it into delicious dishes. The easiest way is to make crab cakes and enjoy your crab cake with other side dishes. Crab dip or crab melt is also an exciting method to enjoy the flavor of the sea to the fullest.
The best canned crab choice on the market is obviously Crown Prince White Lump Canned Crab Meat since it contains lots of nutrients. Another one I'd recommend is Bumble Bee White Canned Crab Meat, thanks to its low price but high quality.
5. Canned Sardines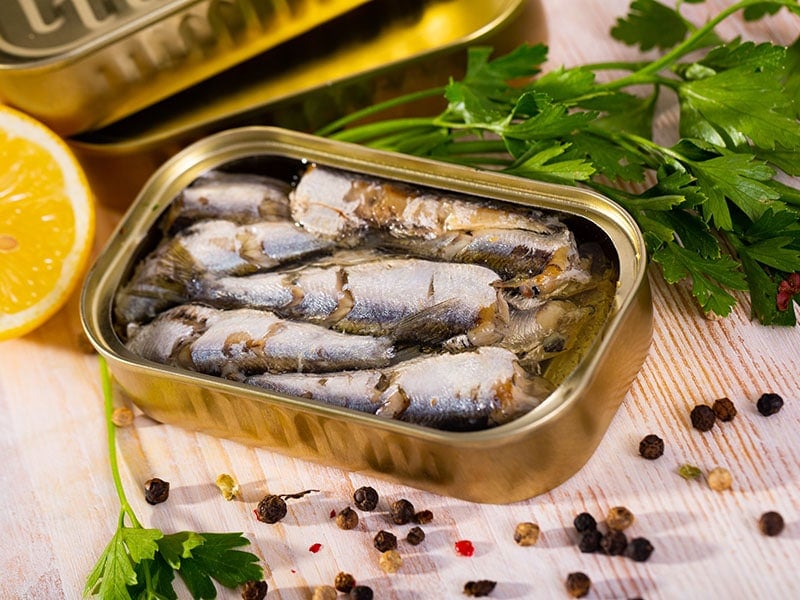 There are many premium canned sardine products on the market that can surprise you with their flavor. Not to mention, they are super easy to find; you can spot them at any supermarket or grocery store.
Each brand has its own way to process the fish (smoking, deep-frying, steaming,…), but the best ones should always have their fishes' heads and grills removed. Also, these sardines, with proper storage, can last for 3 to 5 years.
In terms of convenience, I think you've already known about it. Canned sardines should be the top choice when camping. And just like every canned product, it can store for a long time and be ready in case of emergency.
While canned sardines are already low-cost, Season 1 Water Canned Sardines is the best option with its budget-friendly price. But if you want something in higher classes, let's opt for Bumble Bee Boneless And Skinless Canned Sardines.
6. Canned Salmon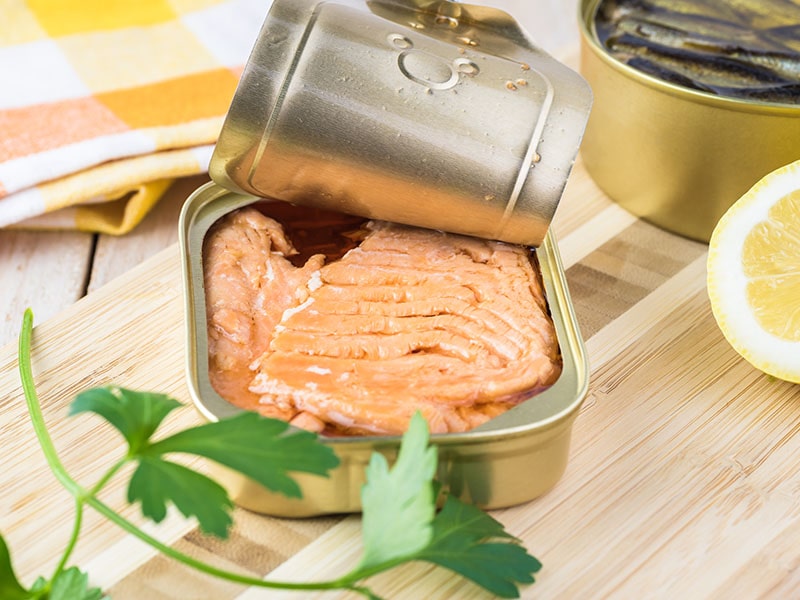 Salmon is the favorite food of many people, but how about canned salmon? I'm sure after this section, you would want to know about all highly appreciated canned salmon brands to try it yourself.
Since this product contains salmon, you can absorb all the nutrients in this fish at a lower price. Protein, vitamin D, and omega-3 fatty acids are just some of the minerals in canned salmon. However, you should pay attention to the sodium content before buying.
Still stuck on finding some recipes with canned salmon? You can use it as real salmon and make some salads, pasta, or pizza with it. Or take advantage of its soft texture and turn your canned salmon into a spread or burger patty.
However, if you don't intend to use it right away, make sure not to open your salmon package. An opened salmon container can only survive 3 or 4 days in the fridge. But if sealed, canned salmon stays just fine after 3 or 5 years.
When it comes to canned salmon, you should never skip Wild Planet Wild Sockeye Canned Salmon or Bumble Bee Pink Salmon Canned Salmon because these two products have the highest quality.
9 Must-Try Types Of Canned Vegetables And Fruits
Enough for main dishes, it's time for some side dishes and desserts! Everyone knows that vegetables and fruits are healthy. But how about these canned types? I assure you that they're just as nutritious.
| Canned Product | Main ingredient(s) | Recommended Dishes | Shelf Life |
| --- | --- | --- | --- |
| Canned Refried Beans | Refried beans | Tacos, burritos | Up to 5 years |
| Canned Baked Beans | Baked beans | Side dishes for BBQ meals | 1 or 3 years |
| Canned Whole Tomatoes | Whole tomatoes (in juice or in puree sauce) | Puree, sauce, soups, stews | 2 years at most |
| Canned Diced Tomatoes | Diced tomatoes | Sauces, soups, lasagna, casseroles | 18 months |
| Canned Pumpkin | Dickinson pumpkin | Puree, bread, ice cream, soup, mac and cheese | 3 or 5 years |
| Canned Beets | Beets | Sweet and savory recipes | 3 or 5 years |
| Canned Cherry | Cherries (fresh or cooked) | Pies, donuts, jams | 18 or 24 months |
| Canned Apple | Apple slices in water | Eat it alone; Baked, fried, simmered foods | 1 or 2 years |
| Canned Corn | Corn | Corn salsa, corn succotash, frozen edamame, and black beans | 1 or 2 years |
7. Canned Beans
When it comes to canned vegetables, the first thing coming to my mind is canned beans. This starchy food has always been a must in my kitchen pantry, and I think you should have one too. In this part, I'll dive into the two most well-known varieties: refried and baked beans!
Canned Refried Beans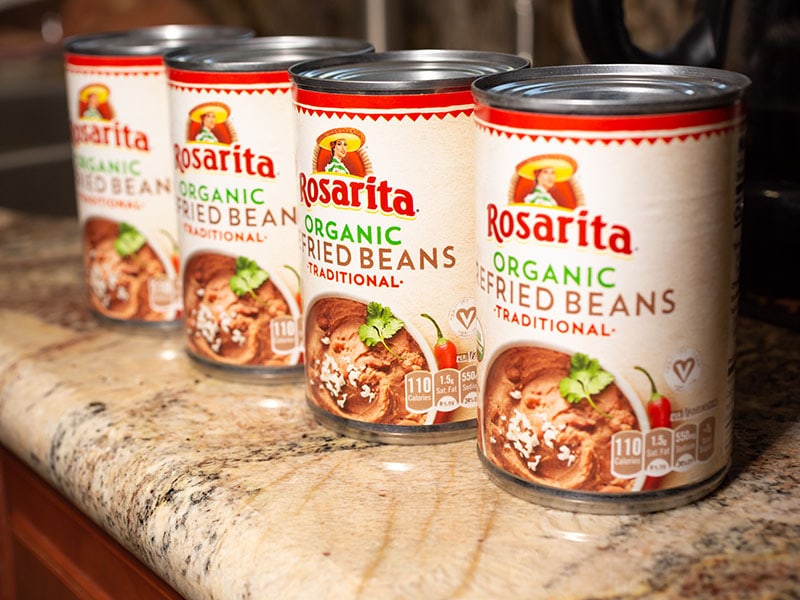 Want to enjoy some tacos or burritos but run out of refried beans? Don't worry! You don't have to make them from scratch. Just run to the nearest store and grab the most appetizing canned refried beans that appeal to you!
This canned version has all the benefits of the homemade: high protein and vitamin content yet low in saturated fat and cholesterol. Combined with its convenience, it's obvious why this product has gotten so much attention recently.
However, some people still think it can't compare with the real ones. Well, you can just elevate the quality of canned refried beans with some milk or cream. Adding some spices like cumin, chili powder, onion, or garlic is also a decent way.
Just like other canned products, one can of refried beans can last up to 5 years if properly cared for. However, you can still eat it after that time, but the flavor is not the same.
Let me tell you something: ROSARITA Canned Refried Beans are the best refried beans I've ever tasted. So you should try it as soon as possible. Another high-recommended product is TACO BELL Canned Refried Bean with no preservatives.
Canned Baked Beans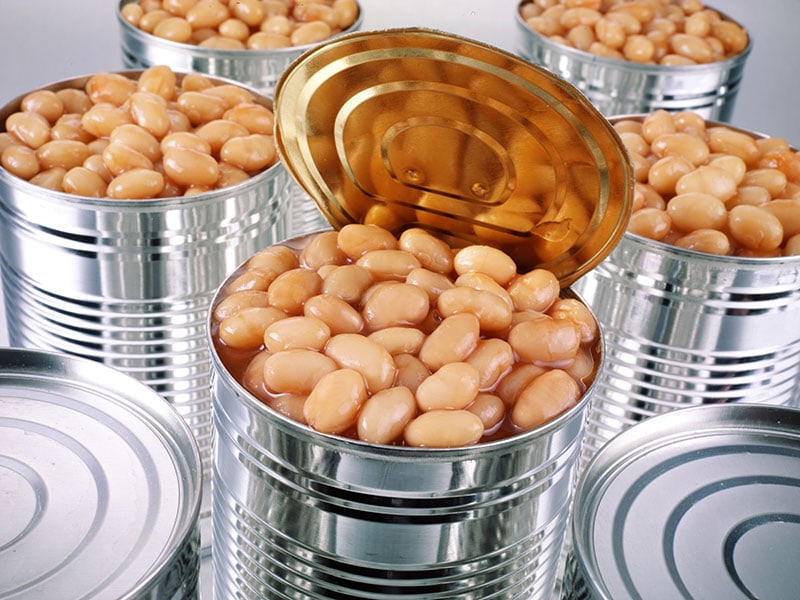 While canned refried beans are no doubt delicious, you'll mainly find canned beans in the form of canned baked beans. But that's also fine because this product is equally tasty as the previous.
As its name has suggested, baked beans are the main ingredient. And depending on the brands, you can find other components, such as molasses, brown sugar, mustard, or other seasonings.
One can of premium baked beans is enough to fill your stomach on busy days. It can also be a nice condiment for your BBQ parties. Moreover, one sealed package of baked beans can last about 1-3 years before the quality decreases.
If you want to include baked beans into your dinner, don't forget B&M Original Flavor Canned Baked Beans or 365 Everyday Value Traditional Canned Baked Beans. Many people have fallen in love with these two because of their lovely flavors.
Let's turn canned baked beans into an amazing dish!
8. Canned Tomatoes
Canned tomatoes are always the best alternative to fresh ones. And while canned tomatoes have many types, whole and diced tomatoes will be the protagonists in this section.
Canned Whole Tomatoes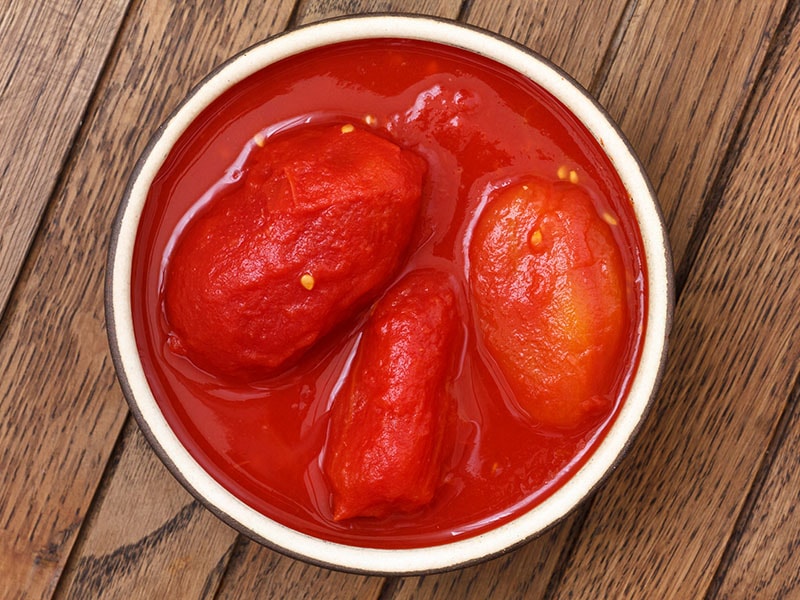 Don't skip this one if you're looking for a tomato product that can go well with any dish! With the whole tomatoes inside, you can easily change it into any recipe, from puree, sauces to soups or stews. You can even dice it to get great tomato chunks for your meal.
Also, since canned whole tomatoes only have two small varieties, it's easy for you to choose from. The juice-packed can is suitable for when you want light tomato flavor. However, when tomatoes are the main star in your dish, don't hesitate to go to the ones with puree sauce.
And you don't have to worry about the shelf life of this canned tomato product. It may differ under various conditions, but one can may last at most 2 years in the pantry.
Compared to other brands, I love Bianco DiNapoli Organic Canned Tomatoes and Carmelina 'e… San Marzano Italian Canned Tomatoes even more since they are so juicy and full of tomato flavor.
Canned Diced Tomatoes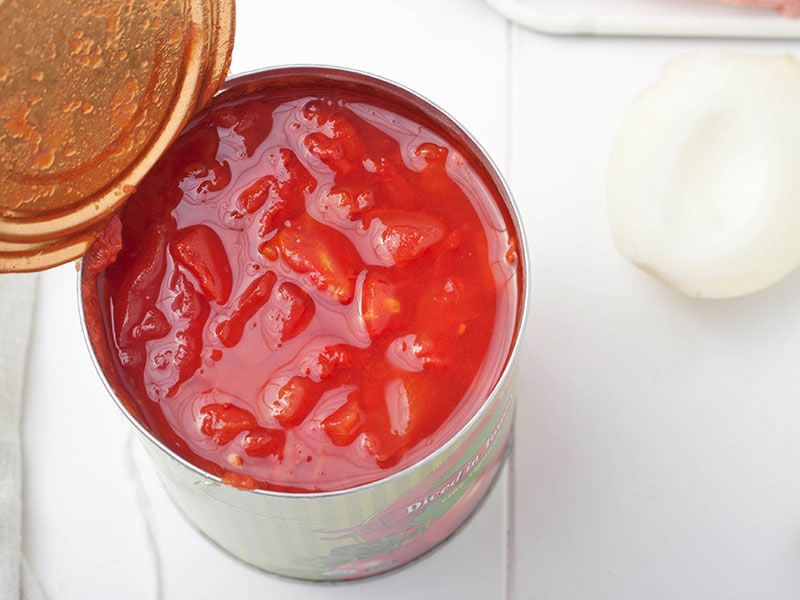 Diced tomatoes are a very versatile ingredient. Storing canned diced tomatoes in your kitchen is never a bad idea. You use it to enhance the flavor of your enchilada sauce or add it to your leftover pasta sauce.
In addition, as long as you have diced tomatoes in hand, you can make a delicate tomato soup. First, pour some olive oil into the pan, saute some diced onions, and add some water or chicken stock. Finish the soup with cream and some seasonings.
Such an amazing soup is best served with grilled cheese. You can also add canned diced tomatoes to flatbread, lasagna, and casseroles. Choosing a good brand of canned tomatoes to buy is a very important thing to do. One of the most high-quality canned tomatoes isundoubtedly Muir Glen.
More interestingly, canned tomatoes contain more lycopene than fresh tomatoes. Lycopene is a beneficial substance that can fight certain illnesses. In addition, they are also rich in vitamin C, vitamin E, potassium, and fiber.
Just like canned whole tomatoes, this product can't survive more than 2 years. In fact, a can of diced tomatoes is only edible for the first 18 months.
As for canned diced tomatoes, I suggest Muir Glen Organic Canned Tomatoes and Ro-Tel Mild Diced Canned Tomatoes for the highest quality possible. Not to mention, these two brands have been recognized for many years.
Canned tomatoes will help you create quick, cheap, yet delicious dishes.
9. Canned Pumpkin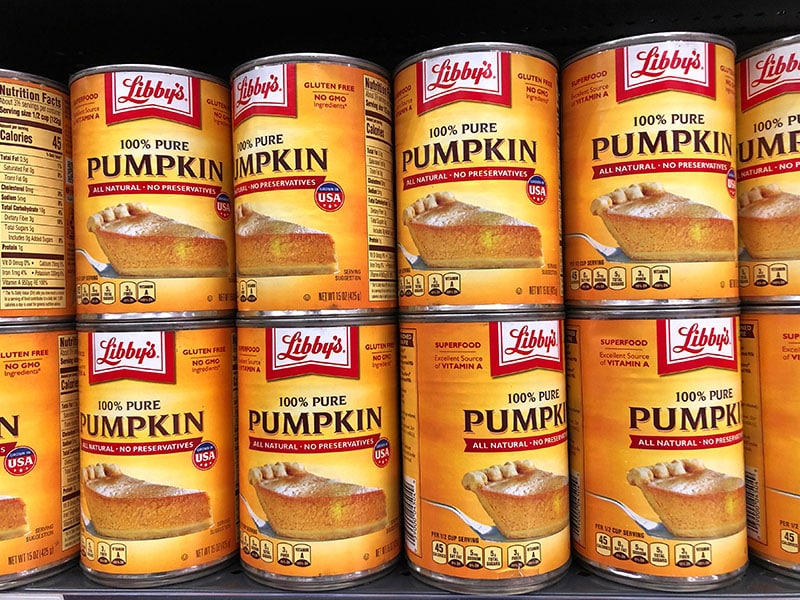 First, I need to remind you that canned pumpkin doesn't use the orange Halloween pumpkins. Its main component is actually Dickinson pumpkins or other squash varieties. These vegetables may not look attractive, but their orange flesh helps create a beautiful color for your canned product.
And to be true, these pumpkins are much better than you thought. It's because they provide better consistency and flavor. Plus, using canned pumpkins takes less time than making pumpkin puree from the start, right?
Besides, you can utilize canned pumpkin in more recipes than just puree. For example, I love making bread and ice cream with it. Aside from sweets, savory dishes like soups or mac and cheese also suit this ingredient.
If you store your canned pumpkin in the right way, it can stay delicious for 3 or 5 years.
Make sure you always have some Farmer's Market Foods Organic Canned Pumpkin Puree or Happy Belly Organic 100% Canned Pumpkin if you want to make those dishes above. These two brands are well-known for their premium canned products.
10. Canned Beets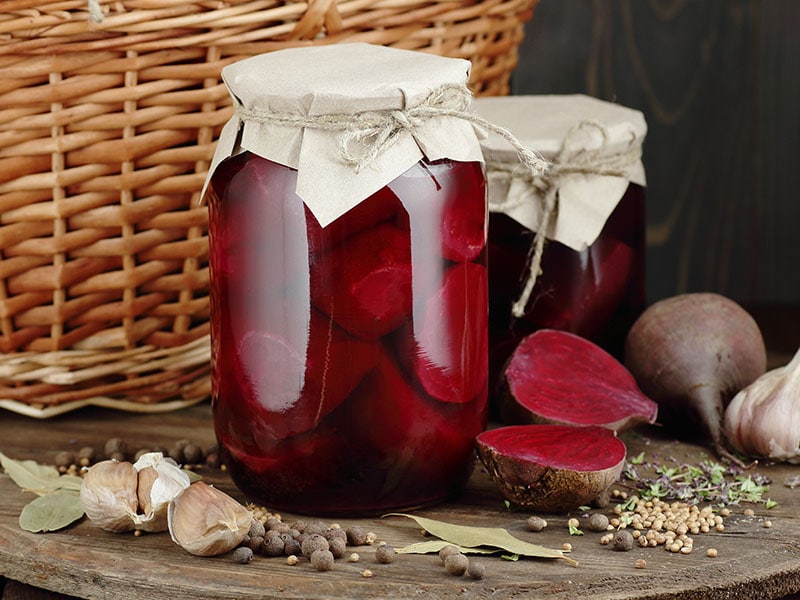 Besides diced tomatoes, I highly recommend that you stock up on canned beets. This cheap and healthy canned food will help you a lot in case you run out of veggies.
Canned beets are useful in plenty of sweet and savory recipes. You can use them to make salads, soups, sauce, jam, and dressing. This type of canned food works well in dessert and drink recipes, such as cakes, cupcakes, smoothies, and muffins.
If you plan to buy canned beets to make sweet dishes, I suggest that you pick the type that contains little or no sodium and salt. You can also wash the beets before cooking to reduce salt and sodium.
Similar to fresh beets, canned beets also have plenty of health benefits. They are an excellent source of minerals like magnesium and potassium, fibers, and vitamins C, K.
Like other types of canned vegetables, you can store canned beets for a long time, roughly about 3-5 years.
The best canned beets are undoubtedly Del Monte Fresh Cut Sliced Canned Beets and 365 by Whole Foods Market Sliced Canned Beets. With them, you can enjoy the fresh beet flavor all year round.
11. Canned Cherry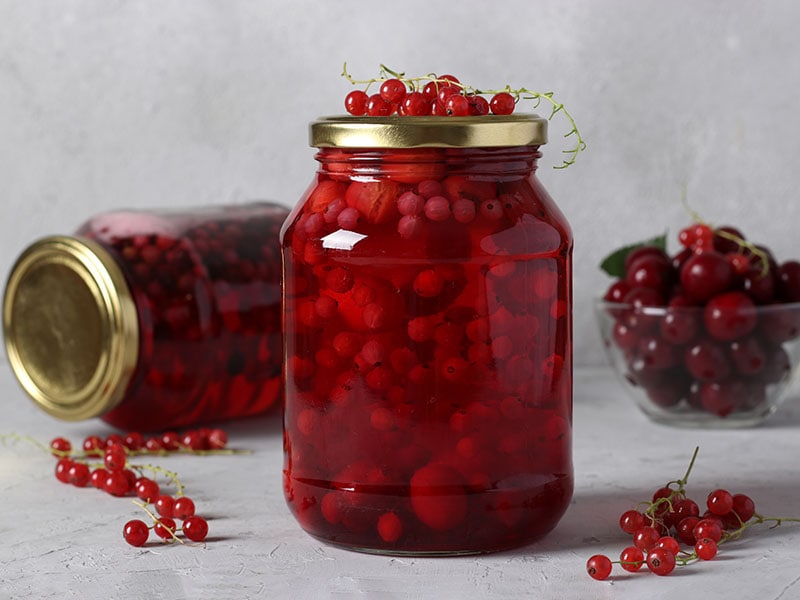 The benefits of canned cherries are abundant. You can make thousands of dishes with one can of cherry, such as pies, donuts, jams, etc.
Canned cherries can be either fresh or cooked. But all in all, they tend to be sweeter and softer than the fruit version. If you want to use them, you'd better drain the syrup inside and chop the cherries into small pieces.
One strong side of this product is its long storage life compared to fresh fruits (18 to 24 months). Even if you have opened the can, it's still edible for the next three or four days.
If you want a full cherry taste, Happy Belly Canned Maraschino Cherries and Luxardo Gourmet Maraschino Cherries should be your top choices. They will bring more flavor to your dishes, or you can snack them on their own.
12. Canned Apple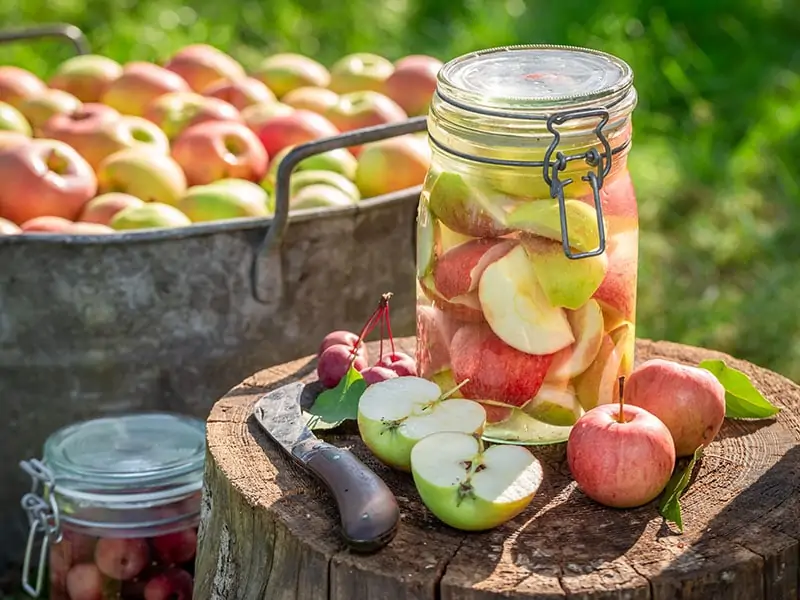 People often feel and slice apples before canning them in a water bath canner. Canned apples can retain the flavor and nutrients of fresh apples, such as fiber and vitamin C.
You can eat it out of the can or make baked foods, namely cakes, muffins, and oatmeal. Some love to fry or simmer it.
In addition, apples are one of the easiest types of food to can. You are able to can fresh apples right at home with some simple ingredients and preserve them for later uses.
Canned fruit like apples has a relatively short shelf life. Most types last for 1-2 years. Homemade canned apples last for at most 1 year. If you open the can, you can keep it for 7 days in the fridge.
You don't have to worry about when apple season starts if Duncan Hines Comstock Simply Pie Filling Canned Apple or Augason Farms Dehydrated Canned Apple Slices are available in your pantry. With perfect packaging techniques, these brands have retained 100% of the ripe apple flavor.
13. Canned Corn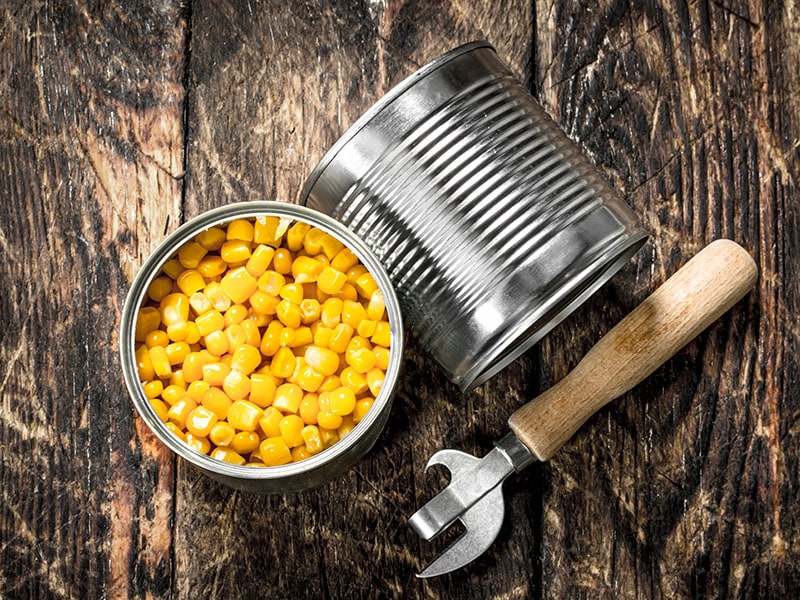 Corn is an essential ingredient in a lot of recipes. What can you do to make it always at hand? Buy some canned corn, and you're done.
You can make delicious dishes with canned corn, such as corn salsa, corn succotash, frozen edamame, and black beans. To make a delicious vegan fried rice dish from corn, you just need leftover rice and some frozen carrots and peas.
In addition, you can make a perfect dish from canned corn by frying canned corn with butter, garlic, salt, and parsley.
Regarding nutrition, canned corn contains many vitamins, including vitamin B, C, and minerals like potassium and magnesium. It is also rich in fiber.
Despite the convenience and delicious sweet taste of canned corn, it has some side effects if you consume too much of it at a time. Canned corn contains quite a lot of sodium, which is not good for your body. So while enjoying canned corn, keep your intake in control.
Like other canned vegetables, canned corn has a relatively good shelf life. You can keep it for 1-2 years.
If you love canned corn, you will regret not trying Del Monte Canned Fresh Cut Canned Golden Kernel Corn and Green Giant Whole Kernel Sweet Corns since they taste so delicious.
This simple canned corn recipe will make your day.
How About These Other Yummy Canned Products?
These canned products don't belong to any of those categories above. But that doesn't mean they are less attractive. Try them as much as you want; they are so versatile that I can't count how many recipes you can make with them.
| Canned Product | Main ingredient(s) | Recommended Dishes | Shelf Life |
| --- | --- | --- | --- |
| Canned Enchilada Sauce | Tomato puree (red version) or green peppers and jalapenos (green version) | Mexican and American dishes | 2 years |
| Canned Clam Chowder | Clam and broth (tomato or milk) | Stand-alone dishes | 3 or 5 years |
| Canned Chili | Chili | Stand-alone dishes | 3 or 5 years |
| Canned Beef Stew | Beef stew | Stand-alone dishes | 3 or 5 years |
| Canned Soup | Soup (meat, seafood, or vegetarian) | Stand-alone dishes | 2 or 5 years |
| Canned Coconut Milk | Coconut milk | Sweet and savory dishes or drinks | About 2 years |
14. Canned Enchilada Sauce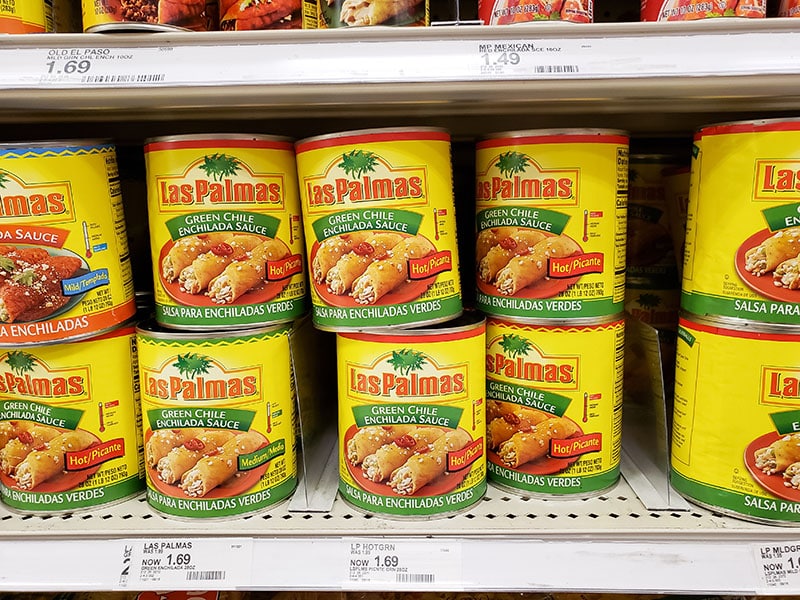 You can't make Enchilada without Enchilada sauce, right? But this sauce is quite challenging for cooking newbies. That's why I'll introduce the canned version here. It often comes in two versions: red and green.
There are many high-quality canned Enchilada sauces available in both versions. Red ones use tomato puree, whereas green ones consist of green peppers and jalapenos. Thus, the latter is somehow tangier and fresher. Also, you should pay attention to the spiciness level based on your liking.
I know this sauce often appears in Mexican dishes, but you can also use it for American recipes. Just make sure you choose ones with the right consistency and heat.
Canned Enchilada sauce has quite a long shelf life. It can reach 2 years old in your kitchen pantry but still tastes just fine.
Your Enchilada won't be complete without either of these canned products: Rosarita Keto-Friendly Red Canned Enchilada Sauce or Las Palmas Green Canned Enchilada Sauce. There are red and green choices for you to choose from, based on your preferences.
15. Canned Clam Chowder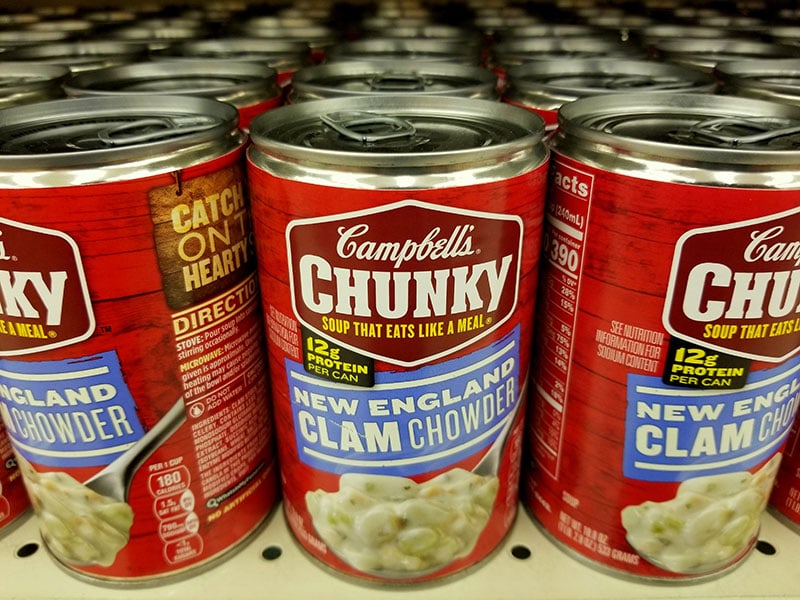 Nothing beats a bowl of clam chowder on cold evenings. And this canned variant tastes just like homemade ones as it is full of clam and broth flavor! However, each brand has its own different sauce; some include tomatoes, while others are thick and creamy with milk.
And do you know that clams are super necessary for your health? It's because they are high in protein and minerals yet don't contain much fat and calories. Thus, premium canned clam chowder will provide the same nutrients.
You can choose between New England and Manhattan styles. The former is much richer than the latter and has different colors. Depending on which one you prefer, you can make some suitable side dishes to go with, such as fish Tacos, crab cakes, carrot salad, etc.
Similar to other canned products, you can rest assured about keeping various clam chowder cans in your kitchen for 3 to 5 years.
Don't forget to open a can of PROGRESSO Rich & Hearty New England Clam Chowder or BAR HARBOR Condensed New England Clam Chowder on cold winter nights. They will surely warm you up in an instant.
16. Canned Chili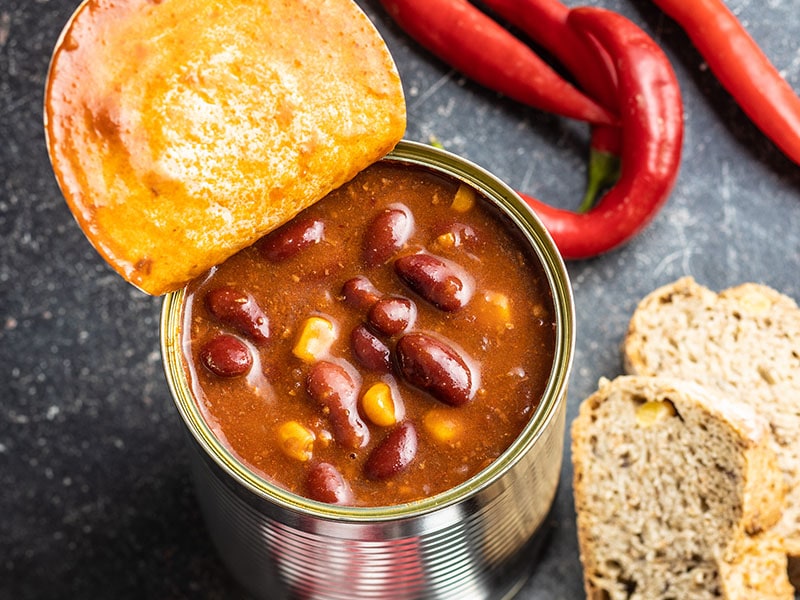 Making chilis may take a long time. But with canned chili, you will get a warm, protein-rich, and delicious chili in just a few minutes.
Canned chili will make your pasta, hot dog, stuffed peppers, and other dishes tastier. A trick to make chili more flavorful and aromatic is adding toasted spices, such as chili spices, cumin, and coriander. The best side dishes for chili are grilled cheese and fried sweet potatoes.
In addition, you can add fresh meat to the most delicious and healthy canned chili to make it taste like fresh chili. It is best to use ground beef or turkey.
You can store canned chili for up to 5 years, but its quality may decrease after 3 years. Therefore, I strongly recommend that you consume it as soon as possible.
Every person has their own best canned chili. But overall, Amy's Organic Low Sodium Spicy Canned Chili and Hormel Chili Chunky Beef Canned Chili are in much higher demand due to their outstanding quality.
17. Canned Beef Stew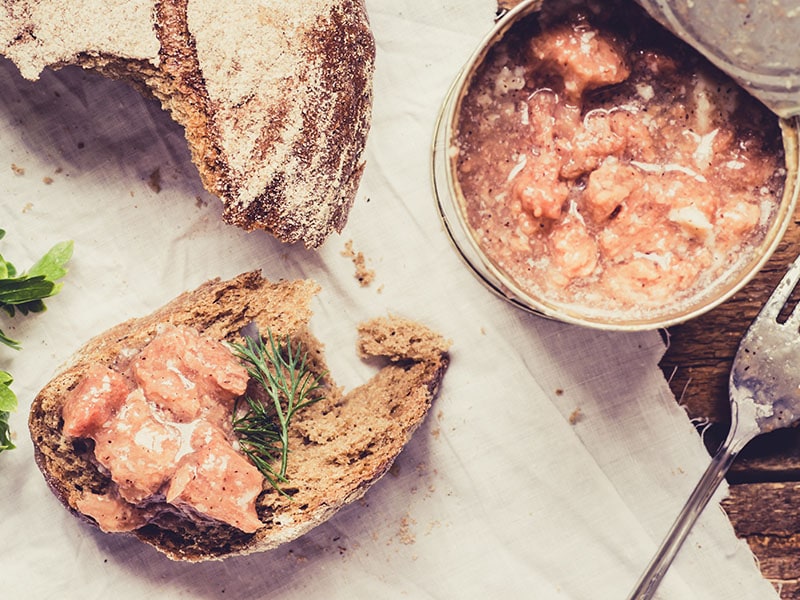 Beef stew takes a long time to cook. But with canned beef stew, you just need a few minutes to reheat. Some types of canned beef stew even have vegetables, namely carrots and potatoes.
It is delicious and rich in protein and fiber. The best accompaniments for beef stew are rice and pasta, just like normal beef stew.
Canned beef stew is a processed food, and it has a very impressive shelf life. You can store it for 3-5 years.
Beef stew from Armour Star and Dinty Moore are the very first choices I've thought of. These two really stick out with their quality and flavor. You don't even have to season them; just heat these beef stews up to enjoy with your family.
18. Canned Soup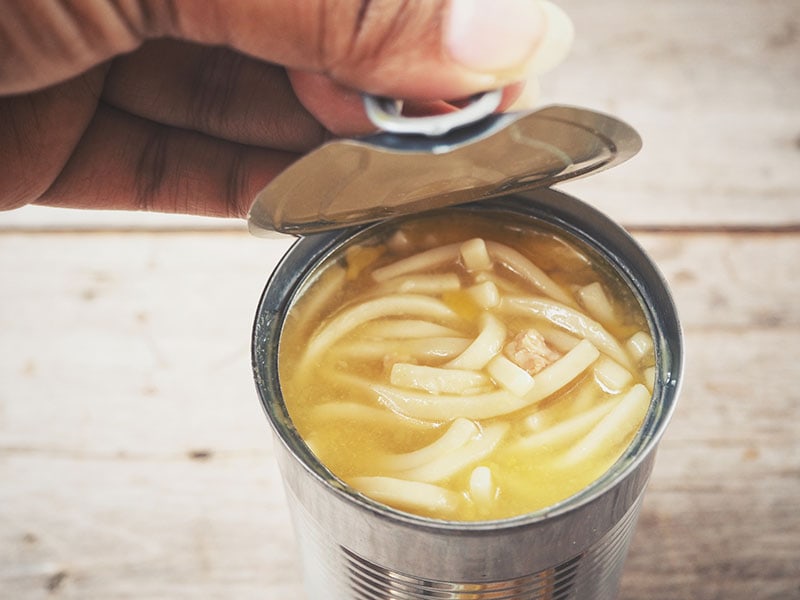 If you suddenly come back from work late at night, everything you need is a quick and cozy soup to make you feel relaxed. But what if you are too tired or don't have time to cook? That's when you should think of canned soup.
Some people say that canned soup has little or no flavor. But there is a way to fix it. You can add more flavors and texture to your canned soup using all of the ingredients you have in your kitchen.
Adding some herbs gives you a feeling that it is a freshly-made soup rather than a canned soup. If you have some leftover bread, that would be perfect. Top your canned soup with it. You can also toast it to make it crispy and add a cheese layer on top.
You have a wide range of choices for types of canned soup. Many types are available out there, such as minestrone, black bean and vegetable soup, tomato soup, and beef soup.
Canned soup is just as healthy as homemade soup. It contains a lot of vitamins and fiber. However, you should watch out for the amount of sodium and BPA because they are not good for human health.
Canned soup can last for 2-5 years, depending on the brands and storing conditions. After the expiration date, the soup may still be edible if it is in good condition.
Hardly any canned soup can beat Campbell's Chunky Soup, Chicken & Sausage Gumbo in terms of flavor and overall quality. But if you prefer a version with more vegetables, go with Healthy Choice Country Canned Vegetable Soup.
Make your canned soup more delicate with some fantastic tips.
19. Canned Coconut Milk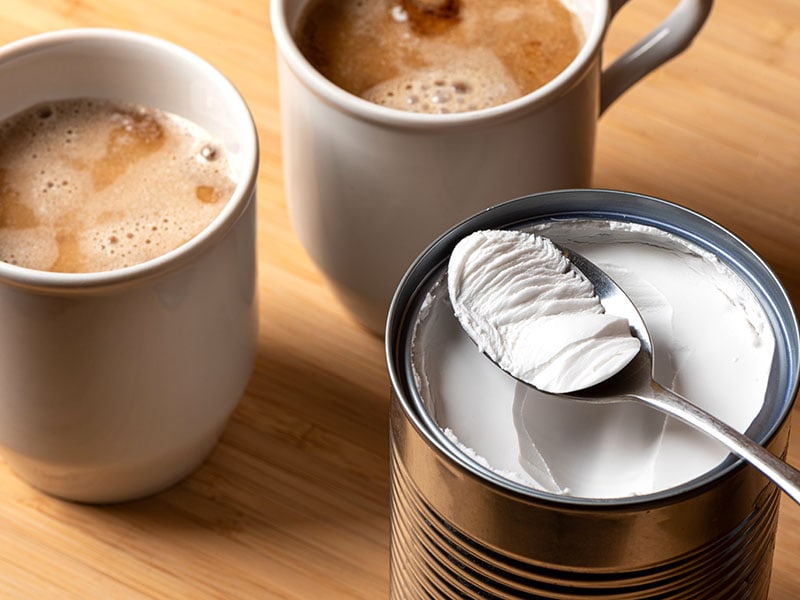 You should have some canned coconut milk in the pantry since it is an essential element to add creaminess to any dish, regardless of sweet or savory dishes. It can even substitute milk in certain recipes.
First, you can stock up on canned coconut milk to make desserts, namely ice cream, flan, coconut cake, and coconut cream pie. In addition, you can add a creamy layer of coconut milk into soups, namely chicken noodle soups and vegetable soups.
Coconut milk also goes well with drinks. You can use it to add some richness to your tea, coffee, and even cocktail.
Simply add canned coconut milk to your oatmeal, cereal, waffle, and chia pudding whenever you want a fulfilling and quick breakfast.
When you open canned coconut milk, you will see a layer of creamy milk and a liquid layer. Simply stir everything together, and it will be ready to use.
Canned coconut milk is just as good as fresh coconut milk in terms of nutrients. It is packed with proteins, calcium, potassium, and magnesium.
The shelf life of coconut milk is approximately 2 years. Given that you store it the right way, it can last even longer.
I think almost all people love organic coconut milk. That's why I have prepared these two choices for you: 365 by Whole Foods Market Organic Canned Coconut Milk and Thai Kitchen Organic Unsweetened Canned Coconut Milk.
3 Types Of Canned Foods You Should Stay Away
Obviously, if there are recommended canned foods, there must be some products that are never meant to appear in your house. The reasons may differ from each other, so let's keep reading to find out what they are and why you should not buy them.
20. Canned Products With Syrup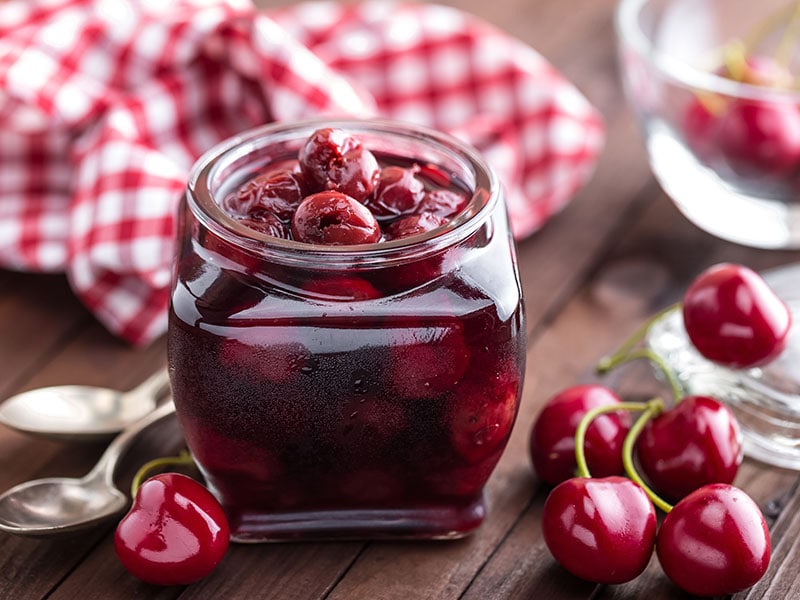 That goes for almost all kinds of canned fruits. Make sure your favorite products don't contain brine, corn syrup, or any kind of syrup.
Yes, I know syrup helps your fruits tastier than ever. But that liquid comes with an enormous amount of sugar, leading to obesity, inflammation, unhealthy gut, and several other diseases.
Thus, next time, if you want to indulge in some canned fruit, choose ones with only water or their own fruit juice.
21. Canned Product With High Sodium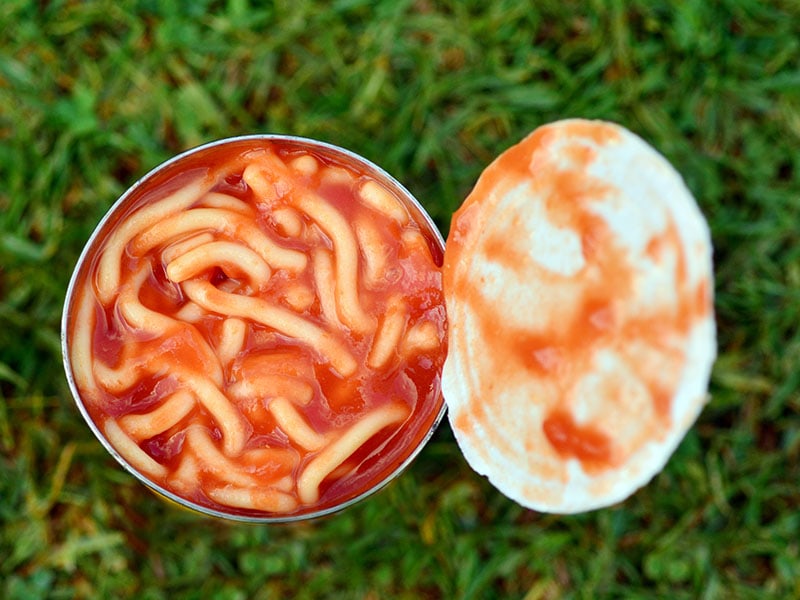 If you consume sodium at an appropriate level, it doesn't pose any threat. One person needs to consume a maximum of 2300 mg of sodium every day (2). However, should you opt for canned products with high sodium for daily intake? I suppose not.
That's because one can with high sodium content can contain even more than 2000 mg. So, it's easy to understand if you choose the wrong product, you'll come up against high blood pressure or heart diseases.
Thus, you should check the product's label before buying. If it only has 140 mg sodium or lower, that's good to eat.
22. Canned Product With BPA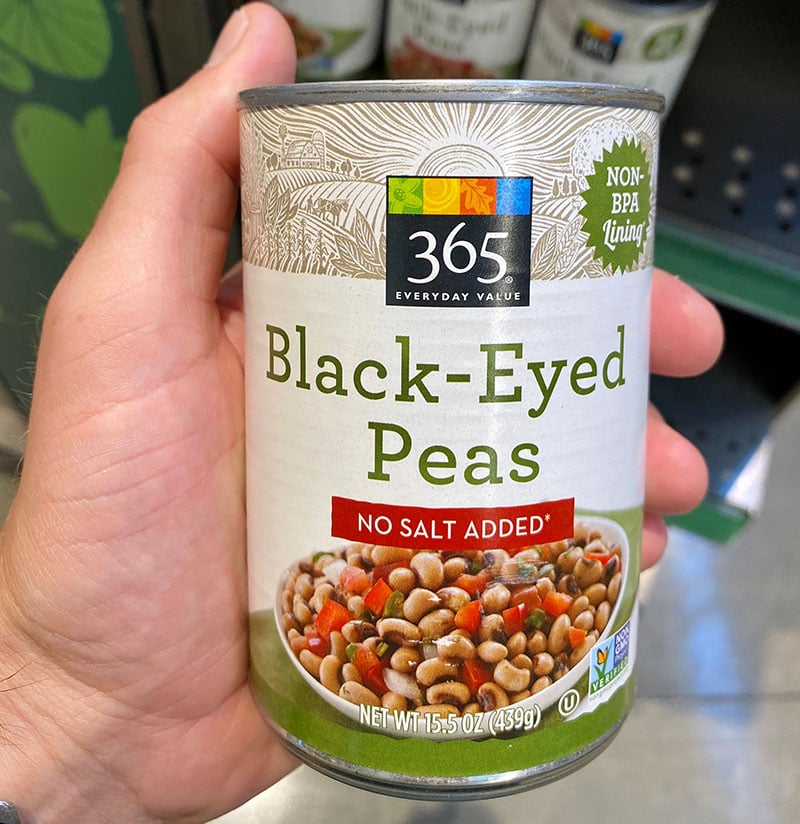 Nowadays, many canned food brands strive for BPA-free containers. However, some low-priced brands still refuse to do so to lessen the product cost. And one big piece of advice: Stay away from these brands!
Why? That's because BPA has been proved to be the culprit behind several serious diseases: Poor heart health, type 2 diabetes, tumor creation, damage to DNA, etc.
So, if you want to protect your well-being, let's skip all the canned products that aren't BPA-free.
4 Best Canned Food Brands You Should Consider
One of the most prevalent concerns when buying canned food is to choose a trusted brand. If you haven't had any potential candidates in mind, you should read on because I will suggest some famous companies to buy canned food from.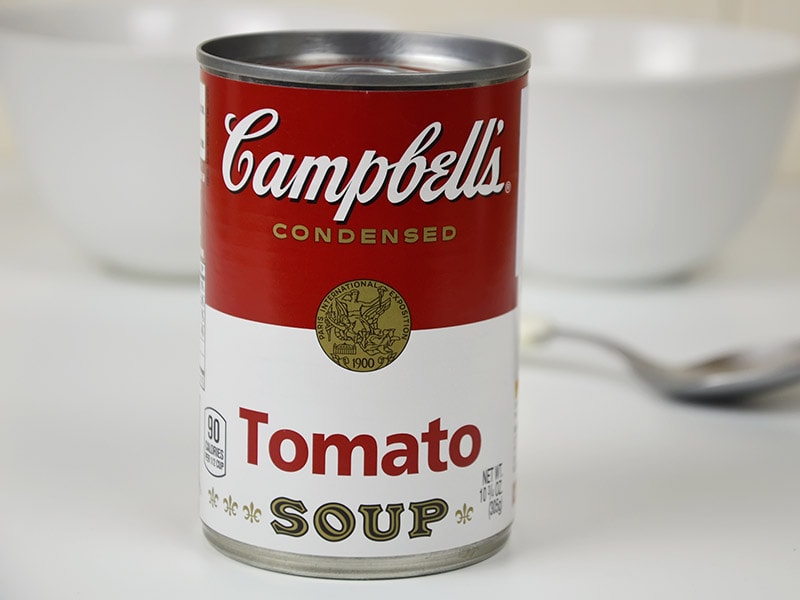 If you want to buy canned soup, Campbell's is my recommended brand. It has dominated the market in the domain of canned soup since 1869. Aside from soup, it's also a trustworthy name for canned spaghetti, sauce, tomato juice, and other ready-to-eat meals.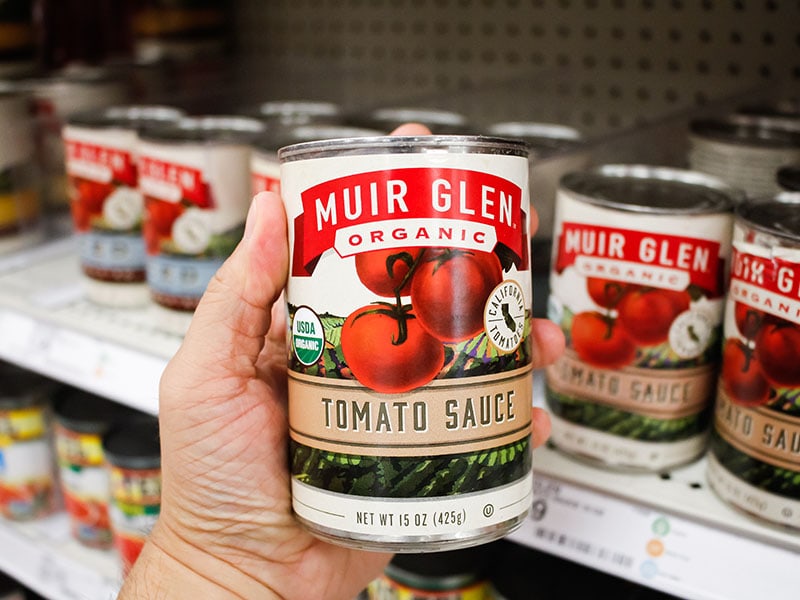 Although it is a relatively new brand established in 1991, Muir Glen canned foods are famous because of their high quality. You can find various canned tomato products under this brand. Pasta sauce and salsa also contribute to Muir Glen's reputation.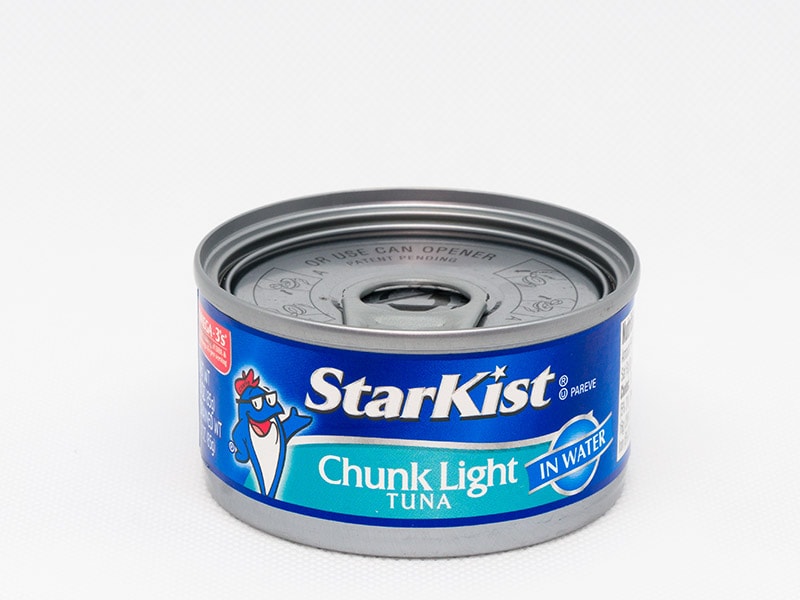 Starkist is particularly renowned for canned tuna. Most people use Starkist canned tuna as a delicious snack after working out. But you can also find other fish and chicken products under the Starkist name.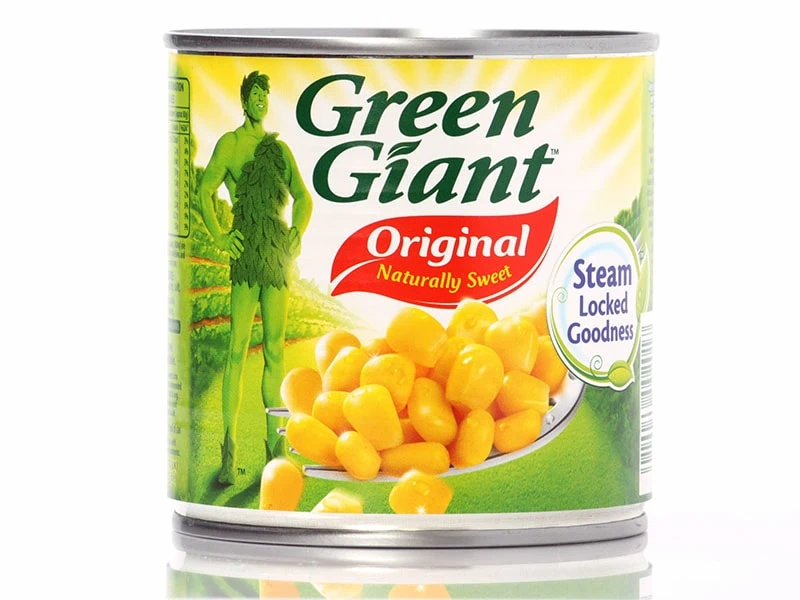 Green Giant is one of the best brands for canned vegetables. They conduct an advanced canning process to retain the original flavor and texture of vegetables and minimize the amount of fat and sodium. You can use their products in salads or any other side dishes.
Other Dry Foods To Stock In Case Of Emergency
Canned foods are important, but are they enough to feed your families if disasters happen? I'm afraid not. So here are some other dry foods you should store in your kitchen pantry to prepare for the future.
| | |
| --- | --- |
| Recommended Dry Foods | Storage Life |
| Flour | 8 months |
| Bread | Several months (when frozen) |
| Rice | Up to 2 years |
| Cereal | 1 year (sealed container) 1 month (opened container) |
| Oatmeal | Up to 2 years |
| Dried Fruits | 4 to 12 months |
| Yeast | Up to 2 years (in cool places) |
Flour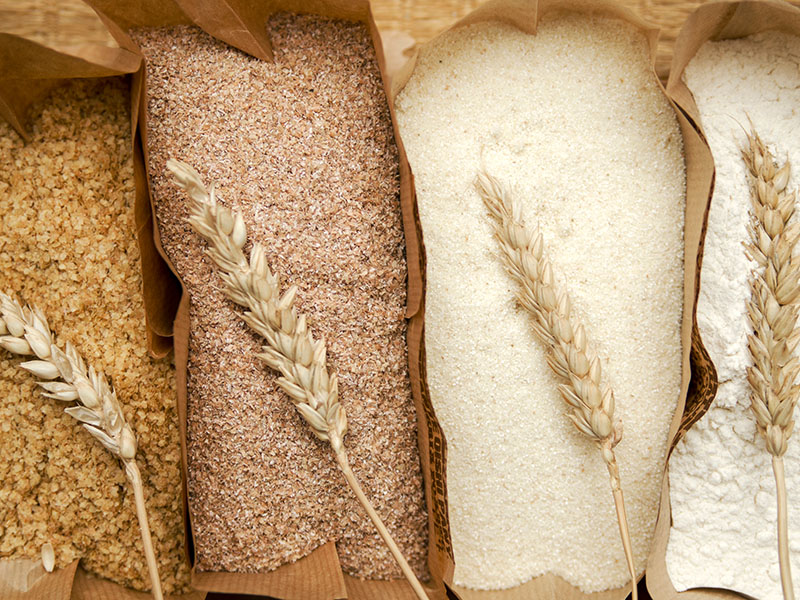 There are various kinds of flour for you to stock up on: gluten-free, pastry, or all-purpose flour. Thus, you can choose any suitable type depending on your family's dietary requirements. If you are in trouble not knowing what to do, refer to these amazing dishes with rice flour.
Also, flour has an average shelf life of 8 months, so you can rest assured the whole emergency time.
Bread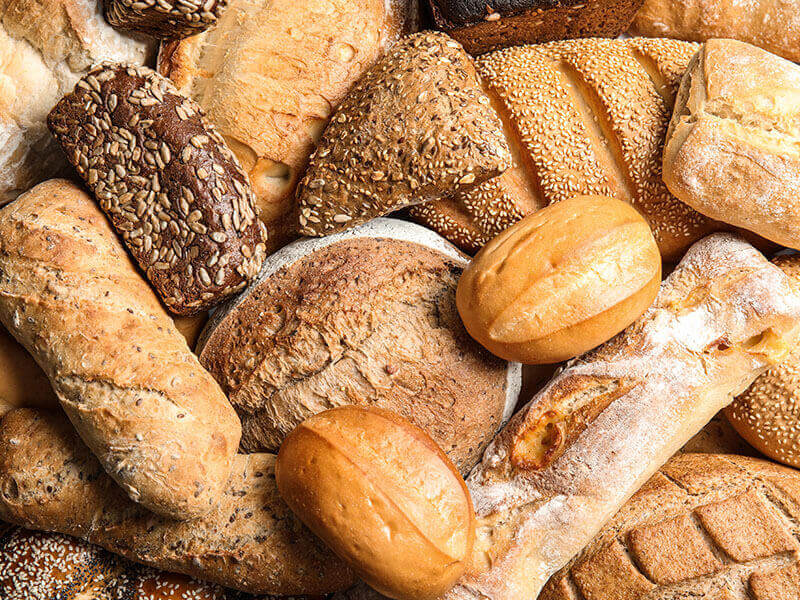 Though I'm more fond of making bread from flour myself, you can totally buy bread in advance and store it for future uses. Based on which types of bread you choose, they can have different shelf life. But most of the time, frozen bread can last for several months.
Rice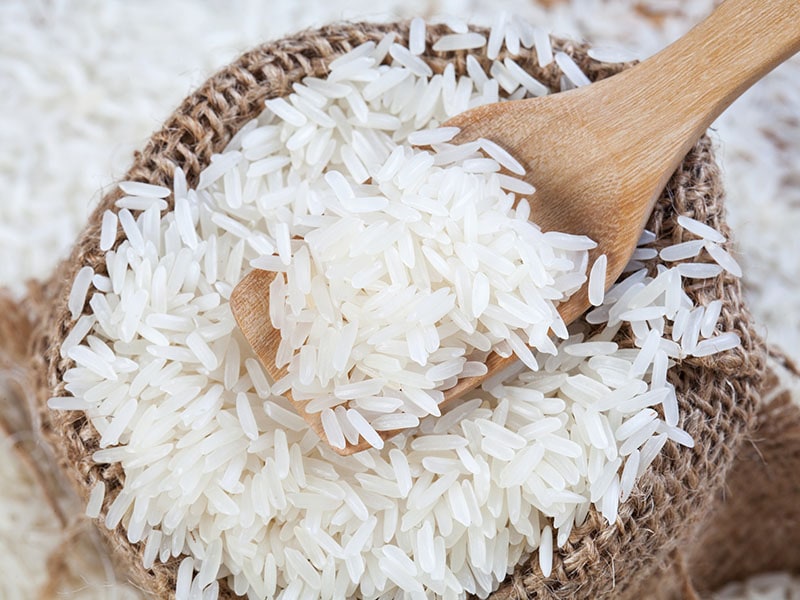 Just like the two above choices, rice has lots of kinds. And any rice variety can last for a long time when dry. For example, white rice grains can survive for up to two years. So, you don't have to worry about their shelf life when in an emergency.
Cereal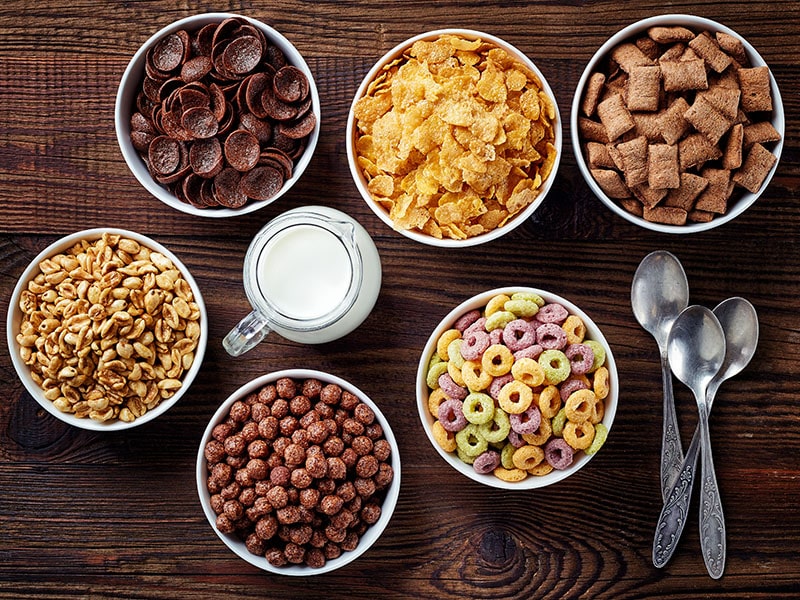 Yes, I'm not kidding! This regular breakfast for children can be your savior when you run out of fresh foods. You don't even need to pour milk into cereal to digest it. And some highly-appreciated vegan cereal brands have created more balanced products for you.
One more thing to notice: If you have a cereal box sealed, don't open it! A sealed cereal box can last for a year, while an opened one can survive for one month only.
You'll love these cereal recipes right on the first try!
Oatmeal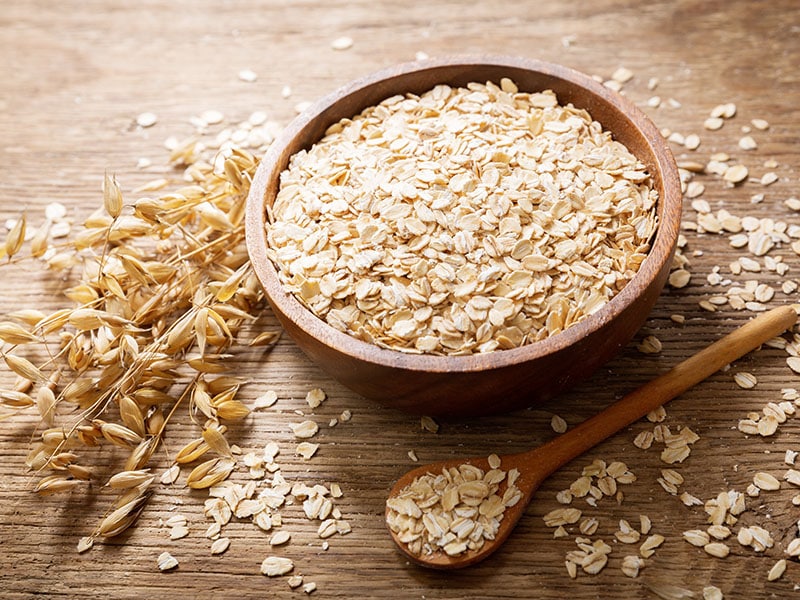 You can make various savory and sweet dishes with oatmeal. So, don't skip this valuable choice! Not to mention, a sealed bag of dry oatmeal can last for two years max, relieving a lot of worries for you in storing foods.
Dried Fruits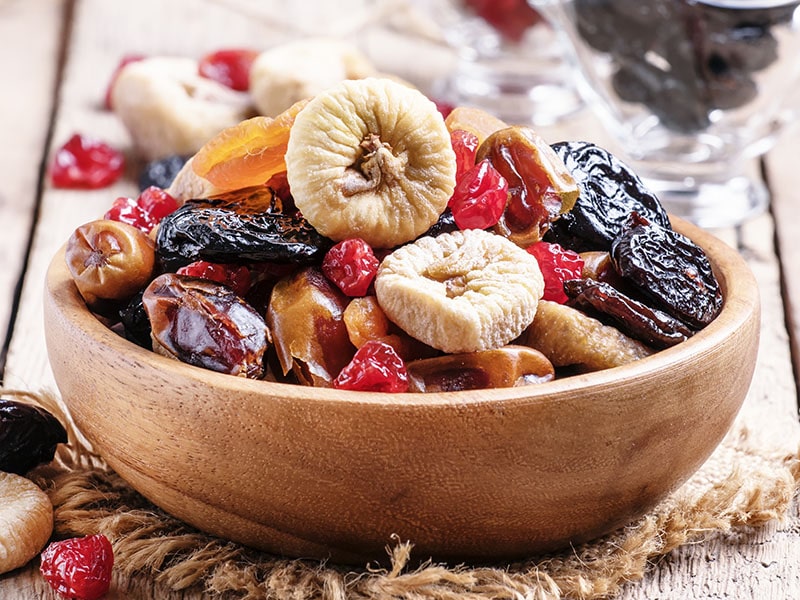 I've recommended a lot of canned fruits. But still, storing some dried fruits is never a bad choice. If you don't believe in commercial dried fruits, you can make ones yourself with one dehydrator or air fryer.
Dried fruits are totally edible within four or twelve months. And you can combine them with other foods (like oatmeal) to increase nutrition in your meal.
Yeast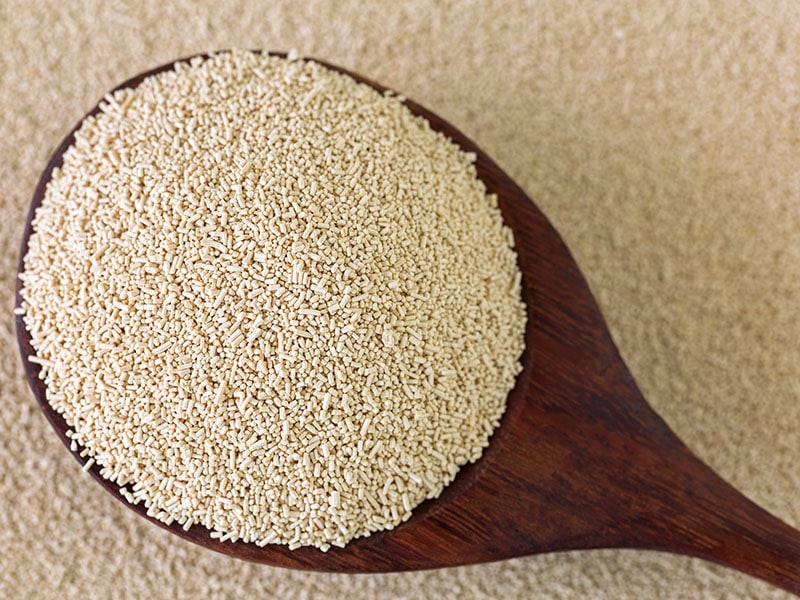 You may know yeast is a must-have ingredient to make beer or bread. But do you know you can even make tea with it? Nowadays, many people use this leavened component to make nutritious beverages like Kombucha (fermented tea), Kefir (fermented milk), etc.
Thus, you can use yeast for these recipes to provide more water and minerals for your family. Yeast can survive for two years in cool places, so you can rest assured!
Canned Food Will Make Cooking Easier
You already know how convenient and versatile canned foods are. They are so wonderful, aren't they? If I were you, I would run to the supermarket and get some canned food to stock up on.
If you think that this article is helpful, I hope that you will share it with your friends and relatives so that they know how good canned food is. Although you don't eat canned foods frequently, they will help you when you are short of time.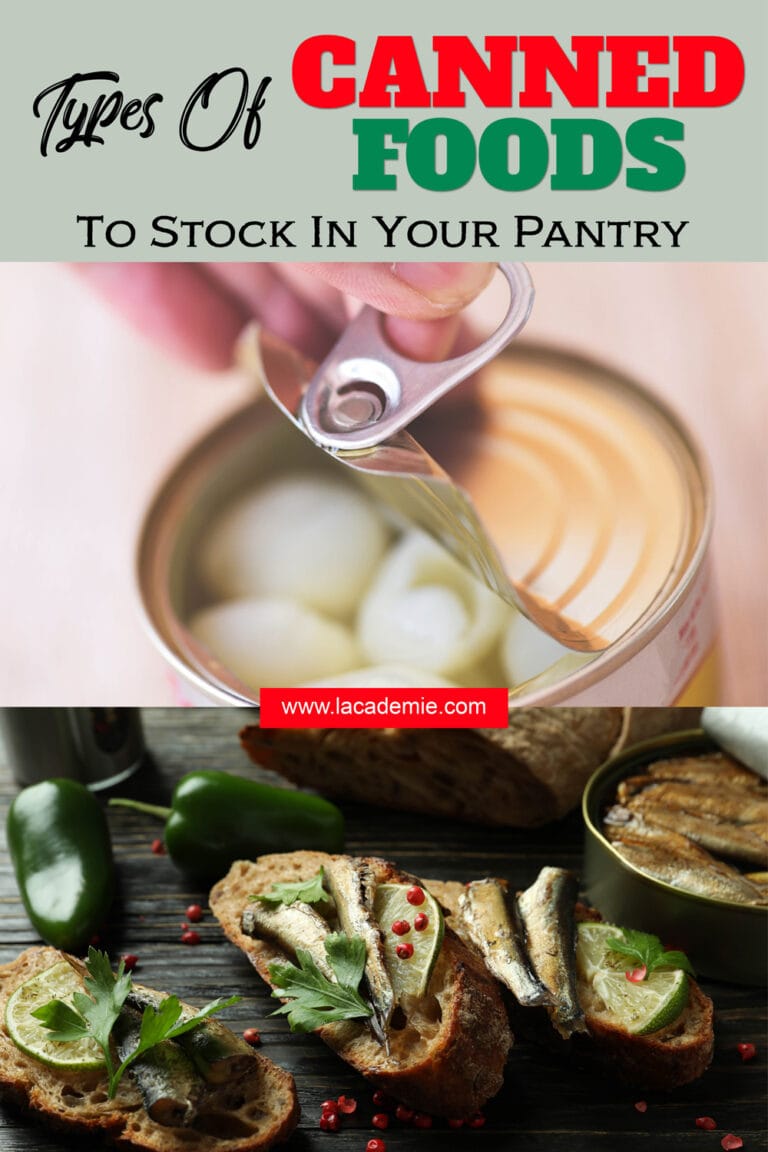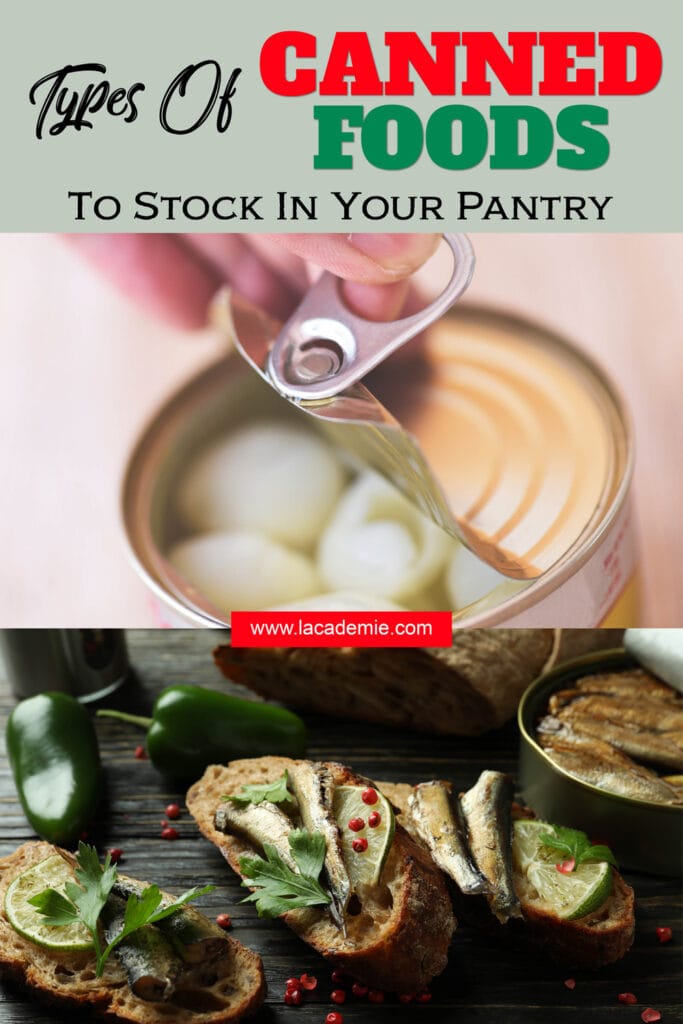 References
ask.usda.gov. 2022. How Long Are Canned Hams Safe?.
fda.gov. 2022. Sodium in Your Diet.