Talking about Swiss foods, what pumps up first in your head maybe is the visualization of the delicate and top-quality Swiss cheese; or perhaps the famous Toblerone chocolate. If it is, you have a huge omission.
Being a central region of Europe, Swiss gastronomy has shared numerous dishes with France, Germany, and Italy. These are all world's famous cuisines. But the countless mountains of Switzerland have given it many distinctive supplies.
Now, let's skip the chat and get into the information that will surely enlighten you!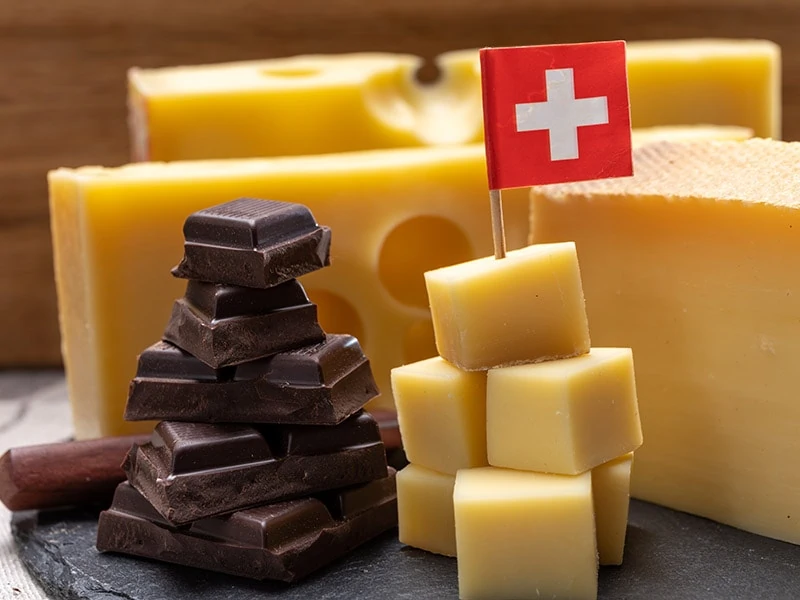 Let's Dive In Delicate Swiss Cheese First!
Before getting into the hidden gems of Swiss cuisine, let's find out the most outstanding food of Switzerland: Cheese! Obviously, you can't miss out on cheese since it's everywhere.
Here is detailed information about some most popular cheeses as well as cheesy and tasty recipes of the Swiss that you need to note down!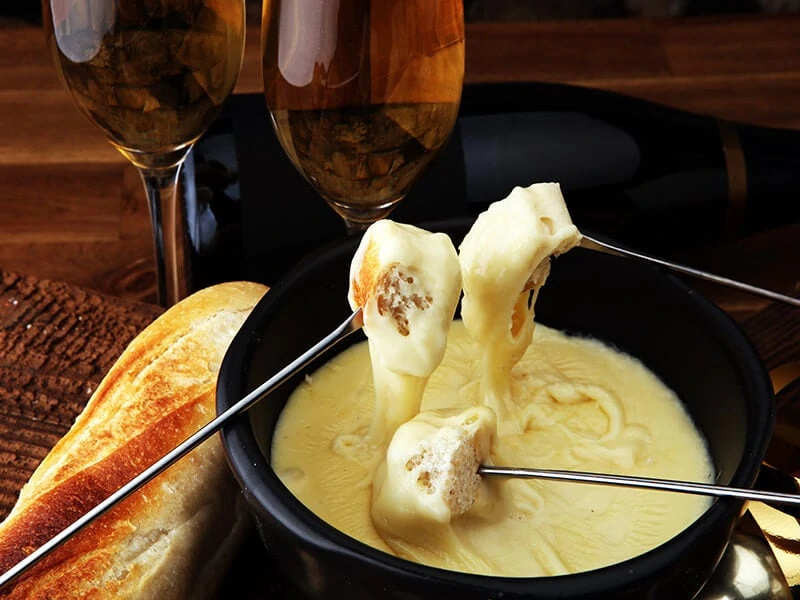 If you're in your journal of discovering Switzerland, it's apparent that you may have heard or tried Fondue. There are countless variations of cheese fondue, but technically, it's a method to enjoy melted cheese with your beloved ones.
Cheese fondue is served chiefly in a casserole, above candles, or any heating element to melt the cheese. Traditionally, what you get in the casserole are garlic, flour, white wine, and of course, cheese! Dipping elements usually are toasted bread or potatoes.
Nowadays, you can find cheese fondue in any corner of Switzerland with multiple cheese types and additions. Nutmegs and cloves are the most often used spices. And it's highly recommended to accompany with Swiss specialty white wine.
Take a brief look at the historical development of cheese fondue in Switzerland.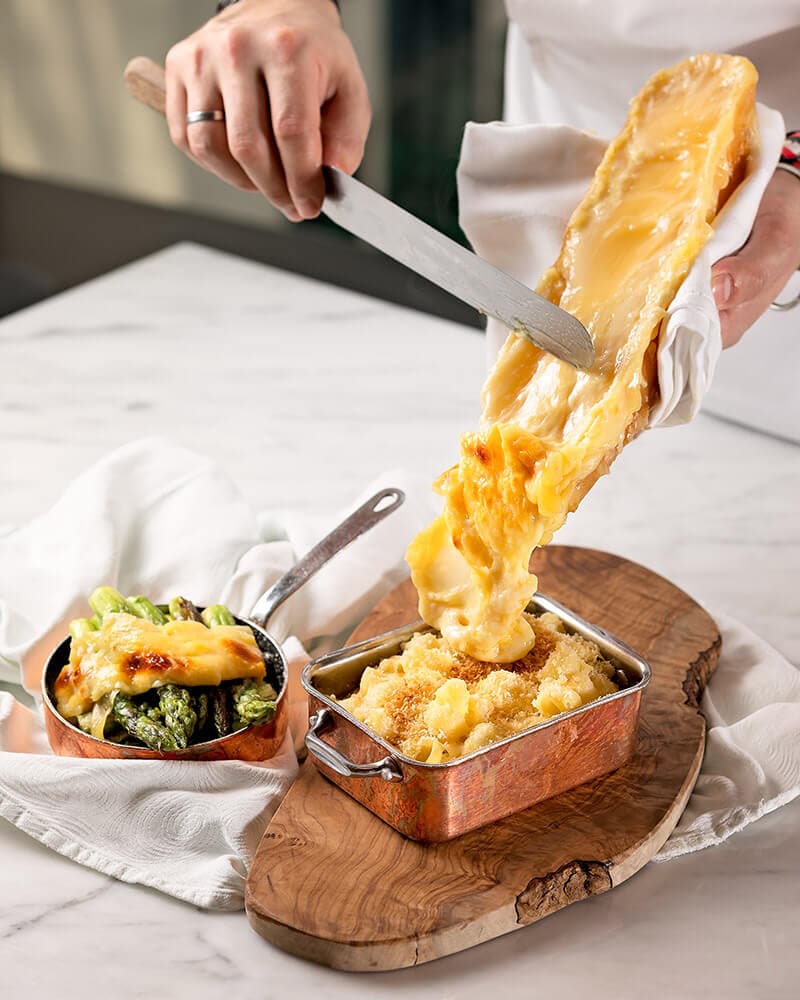 The deliciousness of stretchy, rich melted cheese is undeniable. However, there are two stereotypes that need to be eliminated. First, unlike Fondue, Raclette does not only refer to a cheese serving method but also indicates the type of cheese itself.
Raclette cheese is a popular kind of Swiss cheese made from cow's milk which is meant to be heated before consumption. But indeed, you can find other types of cheese nowadays substitute for Raclette in the method of melting the cheese and dropping it onto the meal.
And its name comes from the word "racler", which means "to scrap" in French. However, this name also made up the second stereotype – the origin. Neither the method of serving nor the cheese itself stemmed from French; Raclette was first made in Valais canton of Switzerland.
A deeper look at Raclette – what's even called a religion in Switzerland!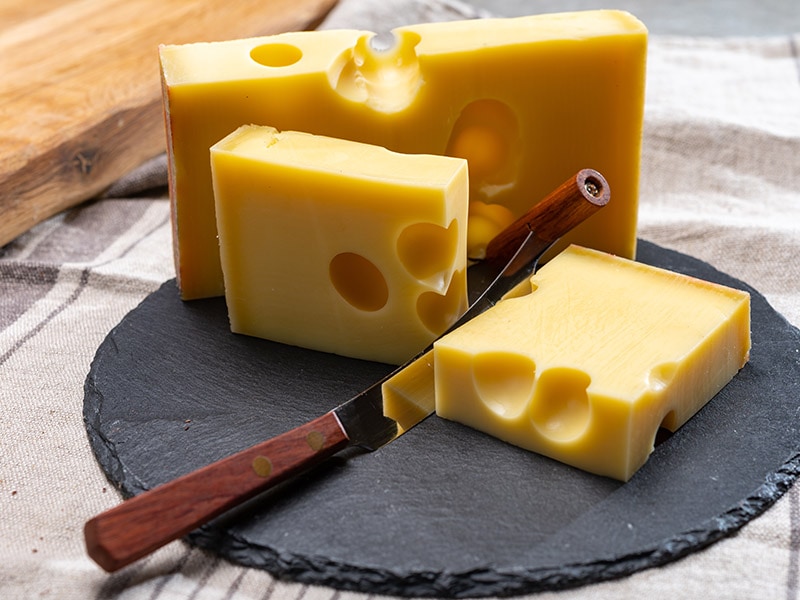 It's going to take all day to list and honor countless types of Swiss cheese. However, since most cheese dishes like Raclette or Fondue will offer you options for the cheese base, it's best to know about one of the most popular kinds: Emmentaler.
Emmentaler is made of unpasteurized cow's milk with the appearance of marble-sized holes and a tangy, nutty taste. This type of cheese is traditionally served by slices or cubes. You can also use it for melted purposes, though Gruyere is a better option.
Curious about why there are holes in your cheese? Here's the answer!
4. Älplermagronen – Alpine Macaroni And Cheese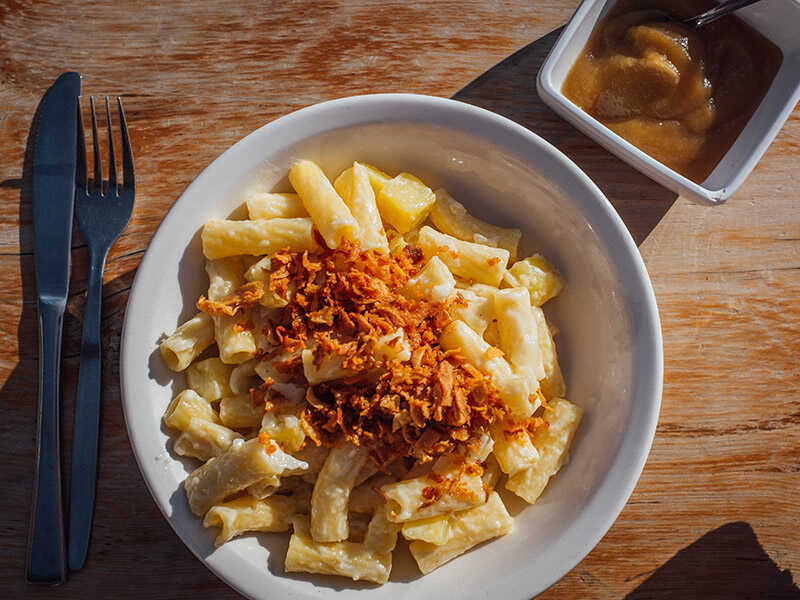 This dish was first made in the 1930s in the Alpine region of Switzerland. Alplermagronen is the perfect Swiss dinner recipe for the cold months, thanks to the nutritious yet easy-to-find ingredients. Traditionally, it calls for macaroni, cheese, cream, onion, and potatoes.
You may realize that this is a version of mac and cheese. Indeed, it is, but what makes Alplermagronen stand out is the caramelized onion toppings and the cultural condiment called "apfelmus". This sweet and salty apple sauce has elevated the dish to a new level!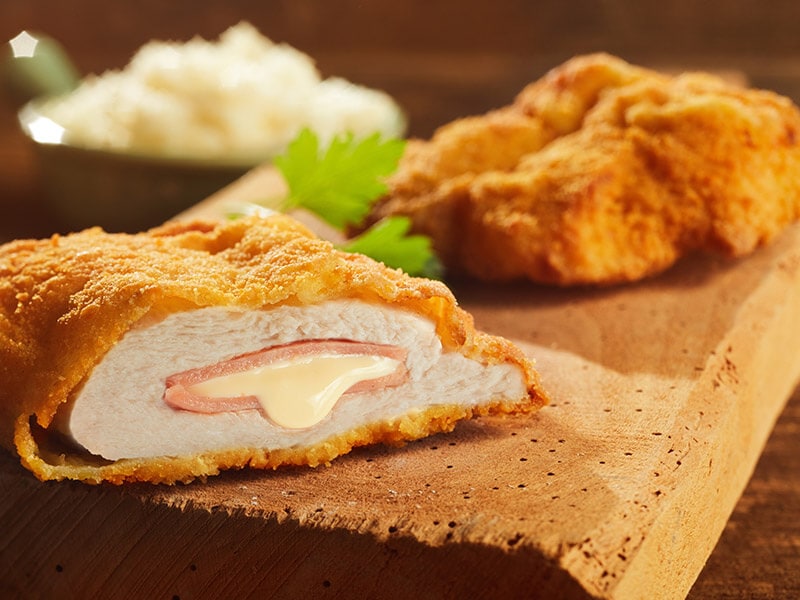 Though its name was after the France knight's "blue ribbon" in the 16th century, the first Cordon Bleu with cheese fillings was made in the early 1940s in Brig, Switzerland.
The traditional recipe calls for two meat cuts that are placed between slices of ham and cheese. Then this "meat sandwich" will be covered in bread crumbs and deep-fried, shallow-fried, or sometimes baked.
Nowadays, you can find Cordon Bleu almost everywhere on earth, with a wide variety of meat and stuffing. However, it's best to try this culinary delicacy in its homeland, and it's highly recommended to opt for Gruyere cheese for the filling.
Check out a Cordon Bleu dish in Switzerland – its homeland.
Wholesome Swiss Meat-Based Dishes You Should Try
Moving on from the cheeses, meat is also very well consumed in Switzerland. There are multiple mouthwatering meat-based dishes that you need to discover.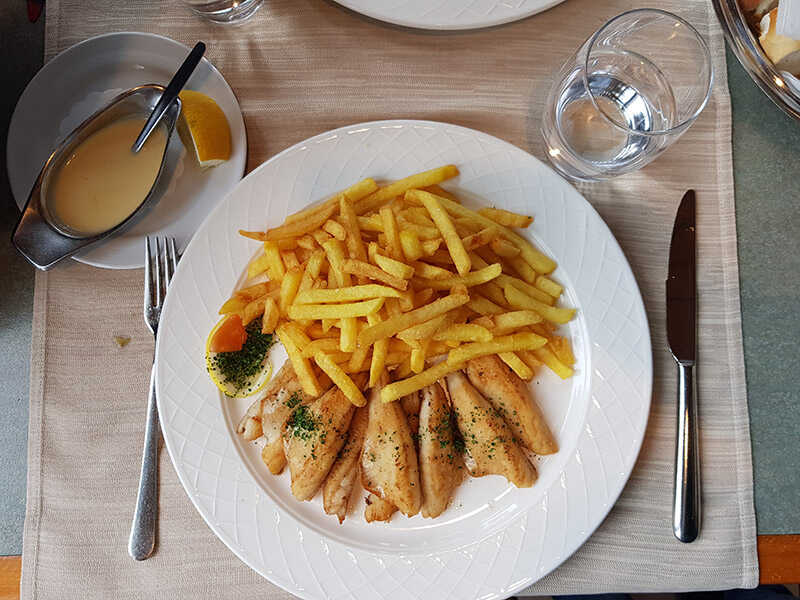 If you haven't heard about this dish before, "Perch" refers to a type of freshwater fish. Though Perch is well-known in the Central European and North American regions, it's not so abundant in Switzerland any longer, but still a culinary culture of this country.
Traditionally, the Swiss will have this fish by filets, pan-fried with olive oil or butter. The ideal accompaniment for this dish is French fries or boiled potatoes. However, you may find only a few restaurants serving this meal since Perch has been overfished over the previous years.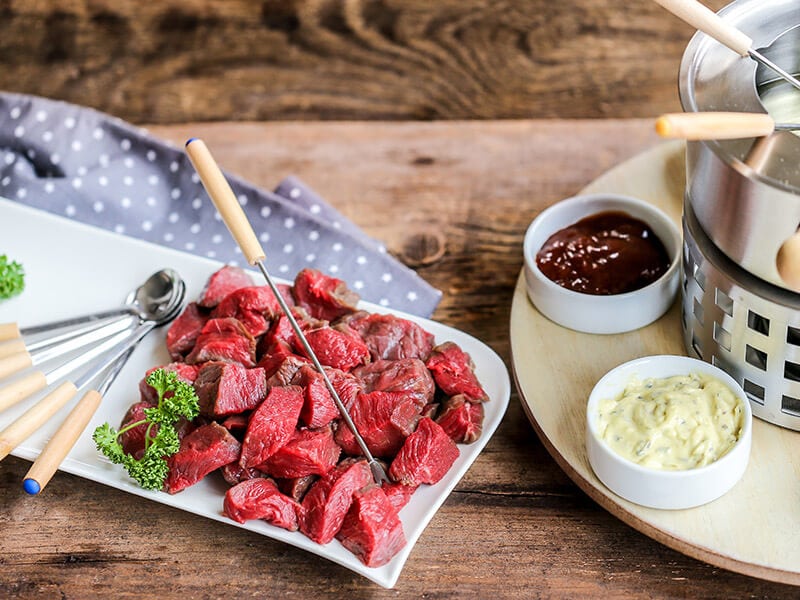 I've mentioned Fondue above; however, since the Cheese Fondue is the most popular option, it's called the regular Fondue. And there are countless Fondues are selling out there, but if you are looking for the greatest meats to go with the fondue, Fondue Bourguignonne is ideal.
As the folks said, the invention of this dish belongs to the farmers and the field workers who didn't have that much time to go back home for an enjoyable meal. Therefore, they've decided to bring pots of oil and beef to the field and enjoy their meal together.
In the past, most beef consumed in Switzerland came from Burgundy – a historic region of France. Therefore, you can get the idea of why its name sounds like it's in the French tongue. Nowadays, you can find other types of meat, called Meat Fondue in general.
8. Berner Platte – Swiss Meat and Vegetable Dish
As you can guess from the name, Berner Platte is a dish that originated from Bern – the Capital city of Switzerland. And this Swiss lunch recipe consists of multiple elements cooked individually then gathered on one plate.
The meat elements such as pork, beef, offal, or sausage are usually boiled with bay leaves and onions. On the other hand, the fried potatoes for this dish are often flavored with chives. Then both are served on a plate prepared with sauerkraut and sauteed green beans.
Occasionally, Berner Platte can also be used as a buffet feast, where people can decide what will go onto their plate.
9. Papet Vaudois – Sausages With Leeks And Potatoes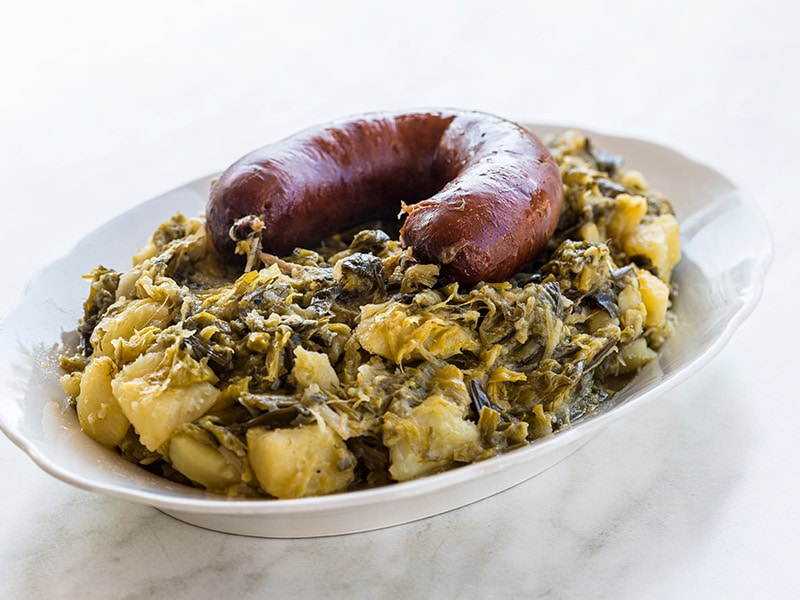 The canton of Vaud has invented numerous traditional dishes of Switzerland, including this one. Papet Vaudois is a hotpot of leeks and potatoes that slow-cooked to reach a thick consistency called "papette" – means mashed, which inspired the dish's name.
After hours of cooking the vegetables, Saucisson Vaudois – the signature sausage of the canton of Vaud – will be added. Then, this dish is served in the same pot. Cream, white wine, and vinegar are also added occasionally to elevate the deliciousness.
10. Riz Casimir – Swiss Curry With Fruit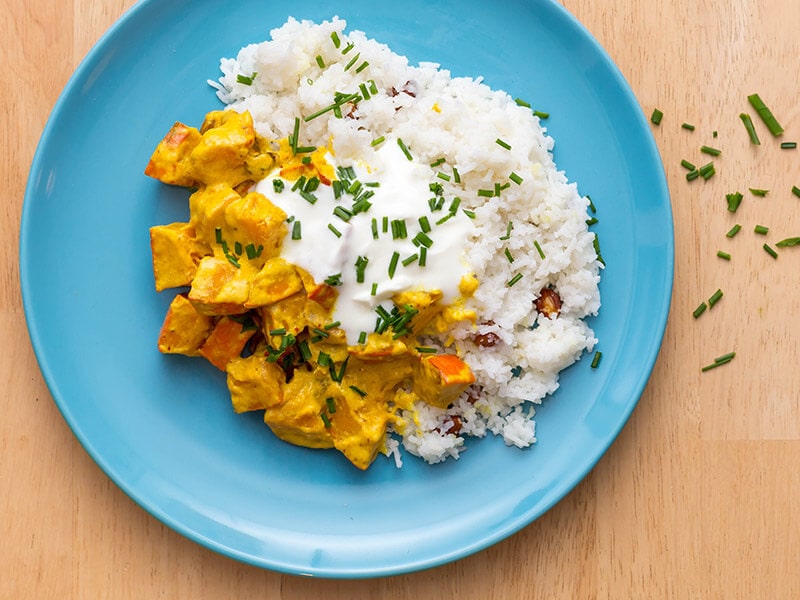 The Riz Casimir or Casimir Rice is not very well-considered a traditional dish, but it has claimed its name as the favorite food in Switzerland for several generations. This dish was first made by the owner of the Mövenpick hotel in 1952 and got its reputation right afterward.
Besides rice, chicken, and almonds, there are multiple ingredients in this dish that were considered exotic to the Swiss at that time. Tropical fruits like coconut and pineapple are the most visible ones, but there are also strange spices like curry powder and garam masala.
Though this dish has been widespread in Switzerland after the spice transportation got more convenient, you might want to try Riz Casimir in where they were invented it – the Mövenpick hotel. One of their latest versions of this meal is made of veal with fragrant Jasmine rice.
11. Capuns – Stuffed Chard Rolls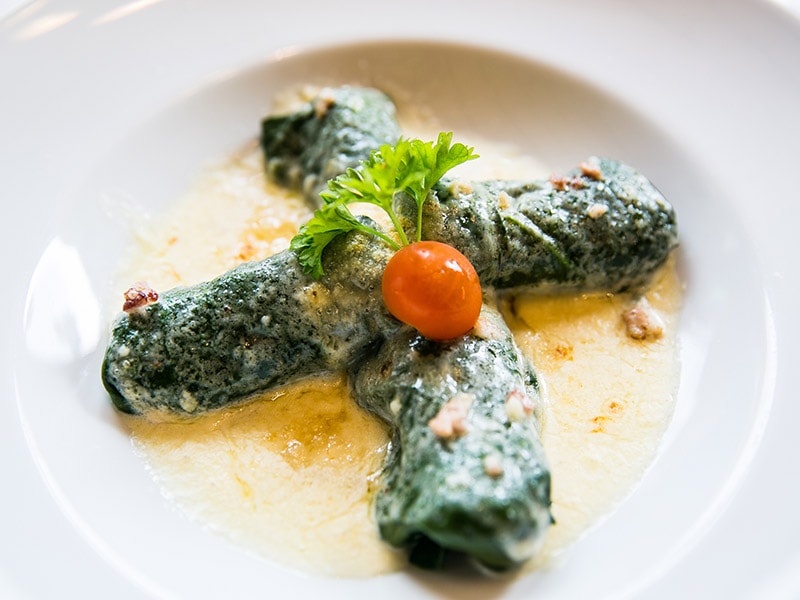 Capuns is a combination of several cultural foods of Switzerland, and it's invented in the canton of Graubünden. Interestingly, it became so famous that almost any Swiss family has created their own recipe.
However, the key ingredients always include chard leaves and Spätzle dough – a cultural noodle dough from Germany. Normally, this dough will be kneaded along with minced meat and wrapped in chard leaves.
Then the stuffed chards will be cooked in a simmering gravy called Bouillon. When serving, the Capuns are accompanied by fried bacon and grated Swiss cheese topping.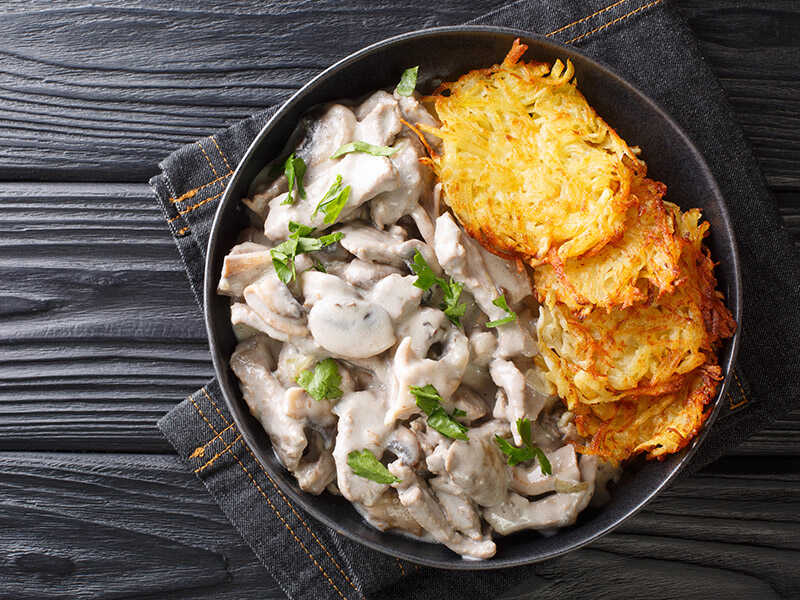 As the name has suggested, this typical veal dish originated in Zurich during the 1940s. You can find other names of Zurcher Geschnetzeltes, such as Émincé de Veau à la Zurichoise, but they also refer to the Zurich-styled veal dish.
It's also considered one of the most famous veal dishes worldwide and magnificently abundant in Zurich. This delicious dish calls for veal strips, beef stock, white wine, and cream. Mushroom is also an occasional addition to this dish.
For a proper meal, the Swiss usually have Zurcher Geschnetzeltes with their traditional "Rostis". However, most Swiss restaurants offer a wide variety of accompaniments, such as pasta, rice, and fried or mashed potatoes. But lemon and paprika always come along.
See how the Zurcher Geschnetzeltes is served with Rosti in Zurich.
Don't Skip On These Magnificent Accompaniments For Swiss Food
It's hard to find any Swiss meal that can be done without the accompaniments. In addition, some Swiss side dishes are so delicious that the locals even prefer to use them as the main course. Here are some of Switzerland's most popular side dishes that you should never skip.
13. Röstis – Potato Pancakes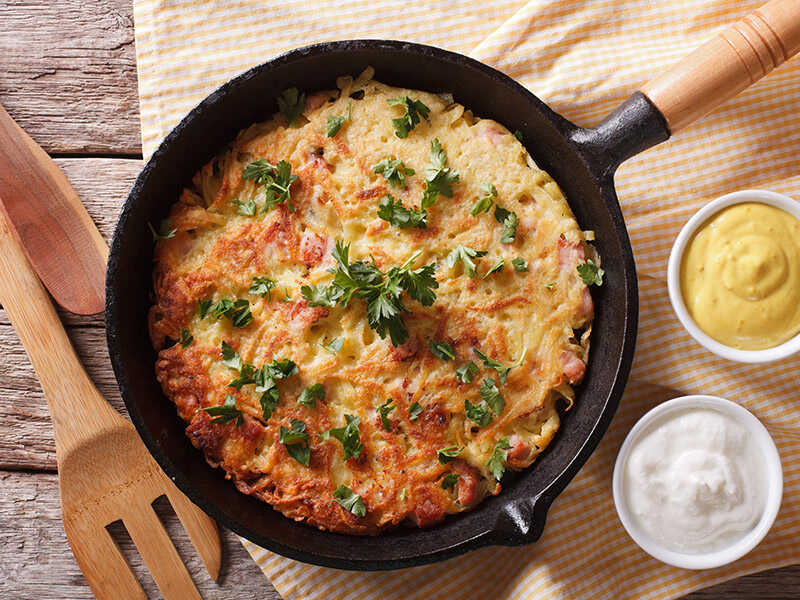 Many would consider Rostis is the national Swiss breakfast recipe. It's rarely served on its own but usually combined with other elements such as cheese, sausage, meat, or bacon to form a complete meal.
This potato pancake is simply grated potatoes, salt, and pan-fried with butter. The origin of this dish is from the Canton of Bern, where the locals uses bacon fat in place of butter.
When ordering Rostis as a main dish, you'll have a fried egg on top of your potato pancake. The proper way to eat Rosti is to cut it into equal wedges.
Check out a simple way to make a tasty Rosti at home.
14. Zopf – Braided Bread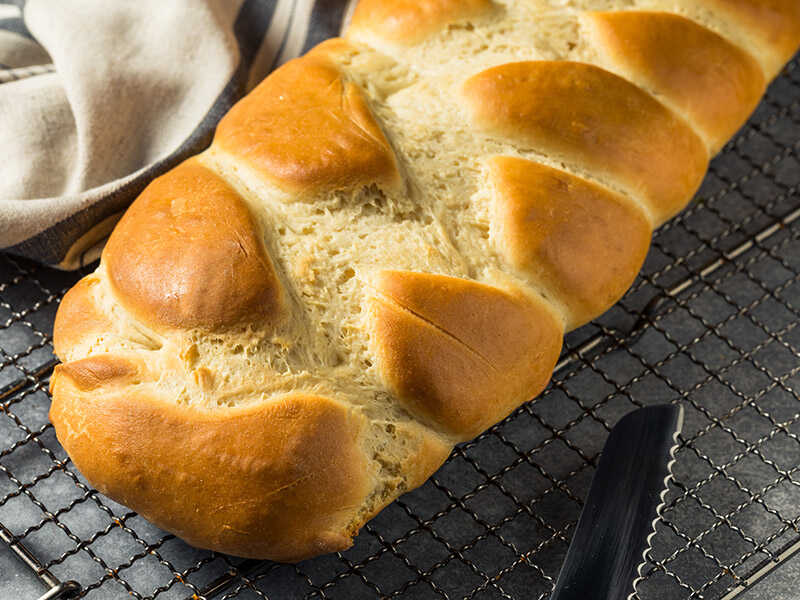 Zopf is a delightful food starting with the letter Z. The origin of Zopf is traceable back to the 15th century. Legend has it that this bread was inspired by a widow who buried her braid with her husband. Zopf consists of flour, egg, yeast, and sugar.
The beautiful golden crust of Zopf comes from the yolk that has been brushed before baking. Traditionally, Zopf is often served on Sundays, and it's highly recommended to use it with butter or jam.
15. Cuchaule – Saffron Bread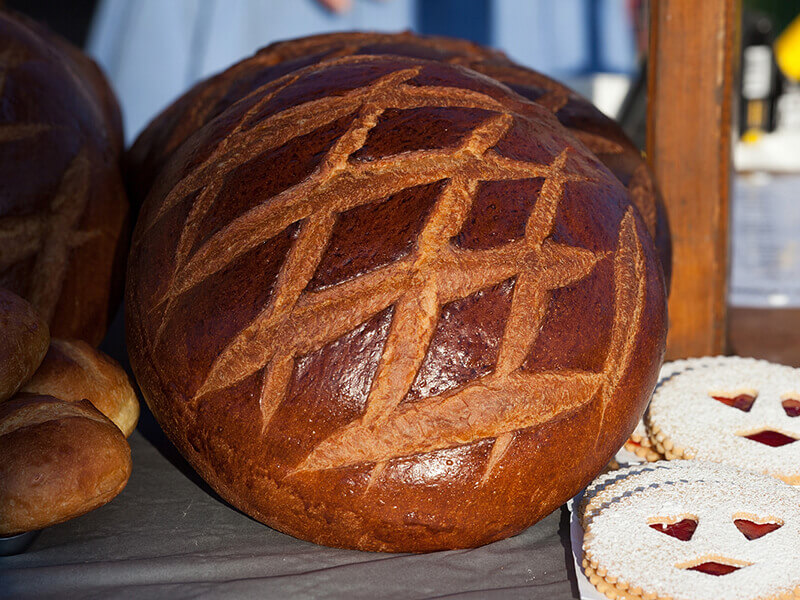 Though it's not in Swiss daily meals nowadays, Cuchaule is worth a place on this list since it's among the most significant cultural foods. Basically, Cuchaule is a brioche-type bread with a touch of saffron to enhance the color and flavor.
It's highly associated with and easier to find during the celebration of the La Bénichon festival. This is a religious festival that praises Gods that blessed for the harvest season in the canton of Fribourg – similarly with American Thanksgiving.
Cuchaule is even honored as "the Queen of La Bénichon" since it's a staple of this celebration. The locals said Cuchaule tastes like Zopf, but with a slight aroma of saffron, and at its best stage when combined with Bénichon mustard.
16. Bündnerfleisch – Air-Dried Beef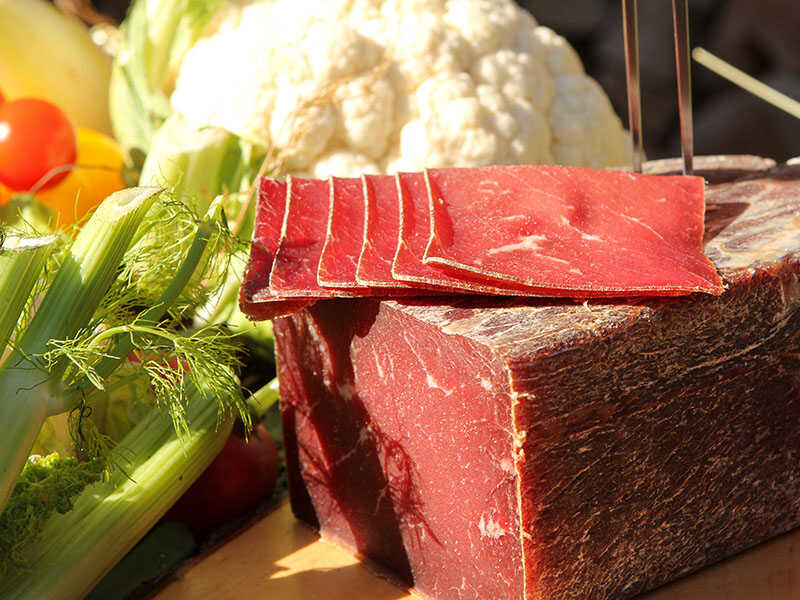 Bundnerfleisch translates into "the meat from Graubünden", an Eastern region of Switzerland. It's a typical beef meat that is air-dried on the Alpine hills from 10 to 15 weeks before being cut into thin slices and served.
Traditionally, you can easily find this meat as an accompaniment on the cheeseboard. However, it's also an excellent appetizer combined with slices of bread and cut-up cherry tomatoes.
17. Cervelat – "Ice" Sausage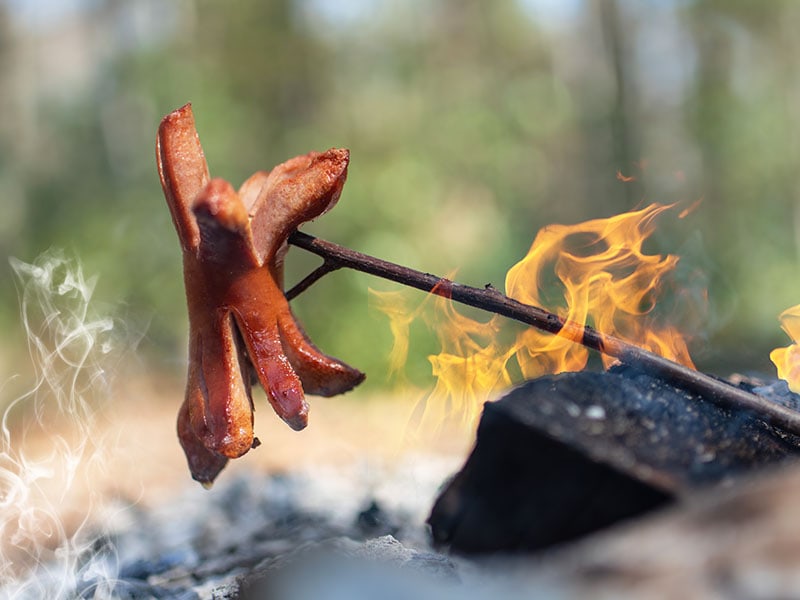 Cervelat was first made in the late 16th century in many regions of Switzerland. Though you can also trace its origin in French and Germany in the same period, it has been used mainly by the Swiss.
You can find the semi-dry version of Cervelat throughout Europe, but the traditional Swiss recipe is quite moist. It consists of beef, pork, pork rind, bacon, and ice in equal parts, as well as other spices to enhance the flavor and give it a nice pinkish-red color.
In Switzerland, Cervelat is famous enough to exist in almost any restaurant menu as an accompaniment for starchy dishes. However, the best way to enjoy Cervelat is to grill it on open flames and serve it with small buns like hotdogs.
18. Schüblig – Sausage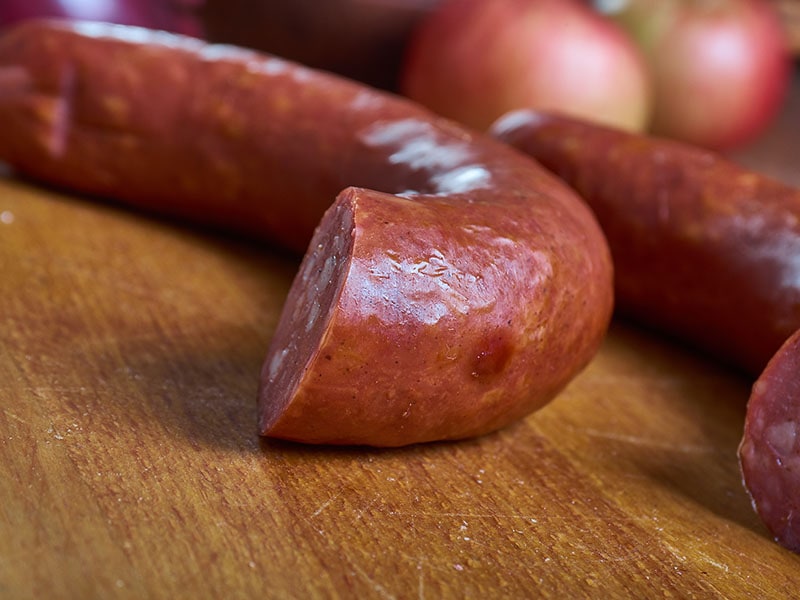 Schublig stemmed from the German-speaking regions of Switzerland and is still a culinary staple there. Though this sausage is lesser-known by foreigners, its reputation is comparable to Cervelat in Switzerland.
Schublig is made of pork or beef, onions, non-fat milk, and spices. Traditionally, Schublig will be served raw, but the Swiss still prefer to smoke this sausage before consumption.
Interestingly, in Eastern Switzerland, there's a common saying, "Häsch Schüblig i de Ore?" which means "Have you got schüblig in your ears?" addressing someone unable to hear the conversation properly.
Amazing Swiss Desserts For The Sweet Tooth
Whether you're a big fan of sweets or want some edible presents for your beloved ones at home, these treats won't let you down.
19. Meringue – Buttercream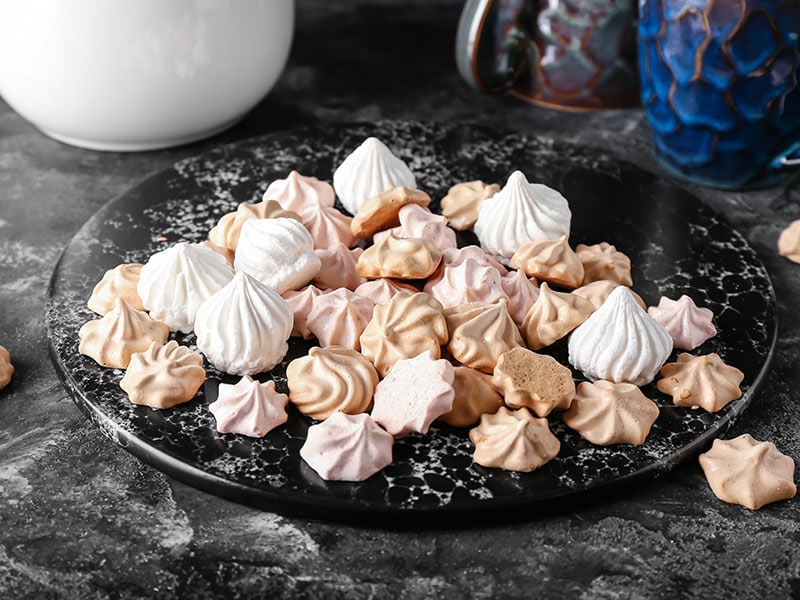 There are many theories and traces about the Meringue origin. Still, the most reliable one seems to be Meiringen – a municipality in the canton of Bern – where an Italian pastry chef first made it during the shift between the 16th and 17th centuries.
Moreover, Meringue is a familiar term in French sweet courses. But this Swiss dessert is only made of two simple ingredients: egg white and granulated sugar.
And the most important thing, as well as what makes it so complicated, is air. A great confectioner should know how to form the correct fluffiness of Swiss Meringue.
Acidic additions such as tartar cream, vinegar, or lemon are sometimes used to adjust the texture and sweetness of Swiss Meringue. You can find a wide variety of uses for this culinary delicacy in Switzerland, both soft and hard form, including the Meringue cake.
Swiss Meringue is the best buttercream ever; here's how to make it.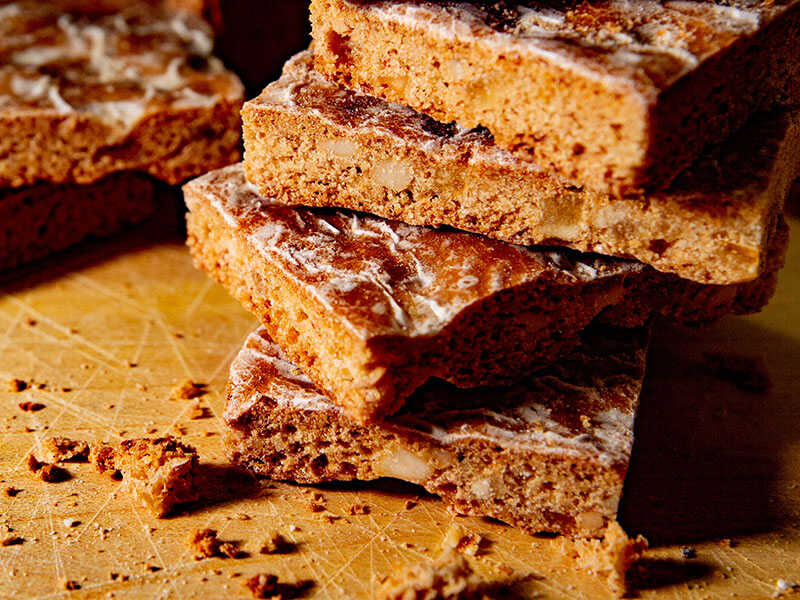 Basler Lackeri is a traditional spiced biscuit sprouted from the Basel – a German-speaking region in Switzerland. The hard texture of these biscuits is made of honey, almond, hazelnut, candied peel, and Kirsch – a cultural liquor that can also be found in Germany.
This yummy Swiss dessert is usually baked in a flatbread form, then cut into rectangular pieces and topped with some sugar. Though Basler Läckerli is associated with the Christmas season in Switzerland, it's also available all year round.
21. Swiss Chocolate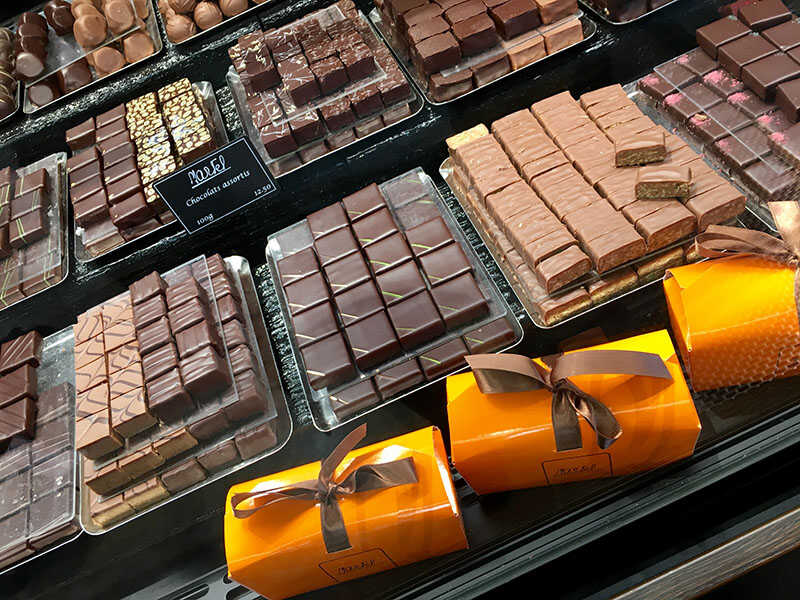 Of course, you can't miss out on Swiss Chocolate. Switzerland is the highest consumer of chocolate, and it even has a museum called "Lindt Home of Chocolate", located in Zurich. Therefore, you can tell that this is "Chocolate Land".
And by this, I'm not referring to Toblerone – a famous trademark of Swiss Chocolate which you can literally purchase in your homeland market. One of the best ways to enjoy Swiss chocolate is by Fondue, and these melting chocolates smell amazing!
Chocolate Truffle – a small-sized dessert, is also a must-try one. It consists of fine milk chocolate and dark chocolate, as well as powdered cocoa coating. However, these truffles are also notable for the short shelf-life, so it'd be better to stick with the firmer ones for edible remembrances.
Check out the manufacturing process of Toblerone and its history.
You Can't Afford To Miss These Wonderful Swiss Beverages
Switzerland is notable for dedicating wine. However, you might want some specific beverage to complete your Swiss cultural meal. Here are some options you should try out!
22. Absinthe – Wormwood Alcohol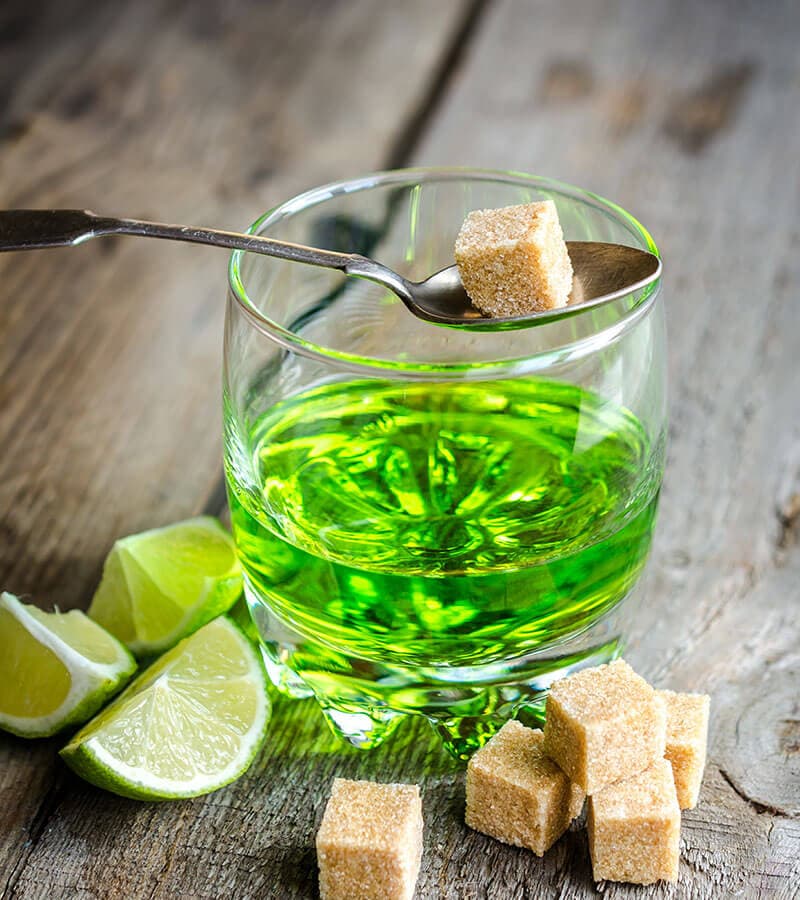 Absinthe actually is a species of medical plant, also known as wormwood. However, since manufacturing this kind of alcoholic beverage is the most common use of Absinthe, it also refers to the alcohol itself, which is usually made with neutral spirit bases.
Interestingly, the famous philosophers Hippocrates and Pythagoras have already used this alcohol – about 400 years BC – as a creativity stimulant. In Switzerland, it's also called the "Green Fairy", and The Val-de-Travers is where they produce Absinthe mostly.
It may consist of many herbs in a bottle, but aniseed, grand wormwood, and fennel are honored as the must-have trinity for Absinthe. However, Absinthe is quite controversial and is banned in many countries, so be aware of this exotic alcohol beverage.
Curious about Absinthe? Check out its myths and how it was made.
23. Rivella – Soft Drink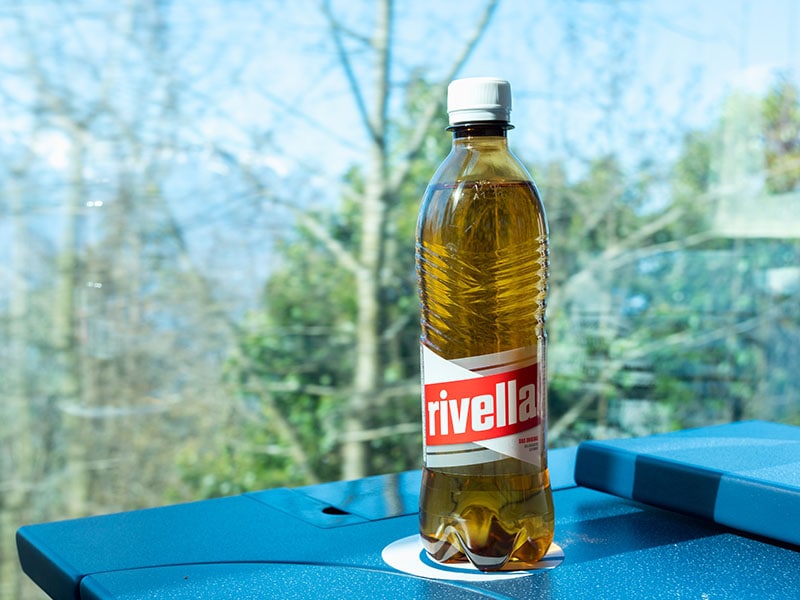 You can tell that any nation will have a favorite soft drink, and Rivella is the case for Switzerland. The fun fact here is that this soda drink has milk serum as the basic ingredient.
First manufactured in the 1950s, the name Rivella was inspired by either the municipality of Riva San Vitale in Canton Ticino or the word "rivelazione" in Italian, which means the revelation.
It used to be sold in the United States, but nowadays, it's only available online. You can give it a try if you're curious about this soft drink; you can order it, and the latest version comes with an elderberry flavor.
Let's Edit Your Bucket List With Some Swiss Foods
Though Switzerland is famous for its watches, lakes, and mountains, you definitely shouldn't pass on its gastronomy. Aside from countless delicious cheese types and dishes, there are hidden gems that you might haven't noticed yet worth the try.
For further enlightenment, scroll down to the comment section! I'm optimistic that other readers may contribute more valuable information than I can cover. Don't forget to leave your thoughts there as well.
Please share this article if you found it helpful. Now, let's rewrite your bucket list and add some of your favorite dishes from Switzerland!