Chicken Marsala is an American dish originating from Italy. It is a creamy food with a high content of calories. Its main ingredients consist of deep-fried chicken breast, mushrooms, cream, Marsala wine, and butter.
Throughout my post, you will see that mushroom is often mentioned as an ingredient of some side dishes served with chicken marsala. This is not a random combination, but actually, the taste of mushrooms fits well with that of chicken marsala.
In the traditional Italian version, there is no cream added in chicken marsala, which will bring you a full flavor of marsala rather than a buttery taste like American chicken marsala that comes with a lot of butter and cream.
Therefore, the traditional recipe contains less fat than the other and is a great option for those who are trying to lose weight. However, in my opinion, American chicken marsala is extremely appealing with its full creamy flavor.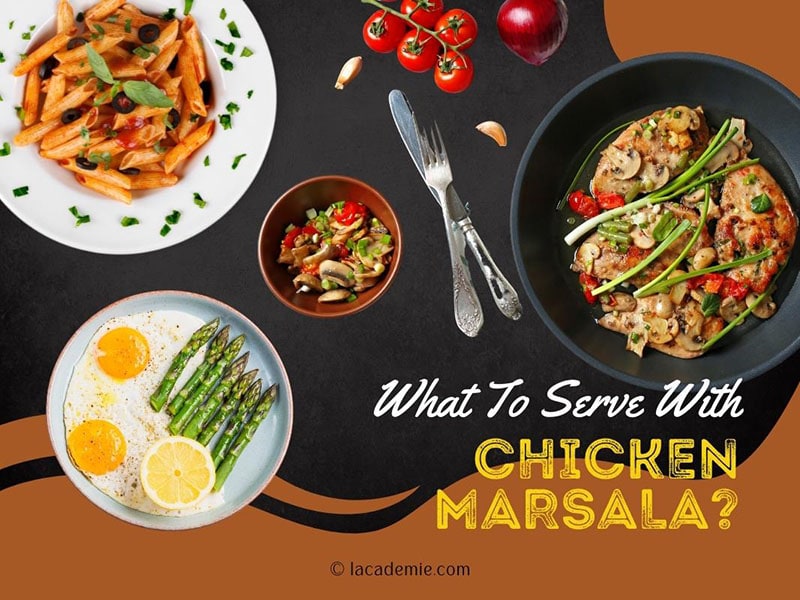 Different kinds of foods and wines can be served with chicken marsala here:
Pasta
Noodle
Rice
Bread
Tacos
Potatoes
Risotto
Polenta
Soups
Salad
Sweet Potatoes
Green Bean
Spinach
Asparagus
Red wines: Cabernet, Sangiovese, and Zinfandel
White wines: Chenin blanc, Viognier, and Chardonnay
Whether you enjoy Italian or American chicken marsala style, both of them can be served with different healthy foods and great wines.
Starchy Side Dishes
An ideal meal often pairs a meat-based main course with some starches.
1. Pasta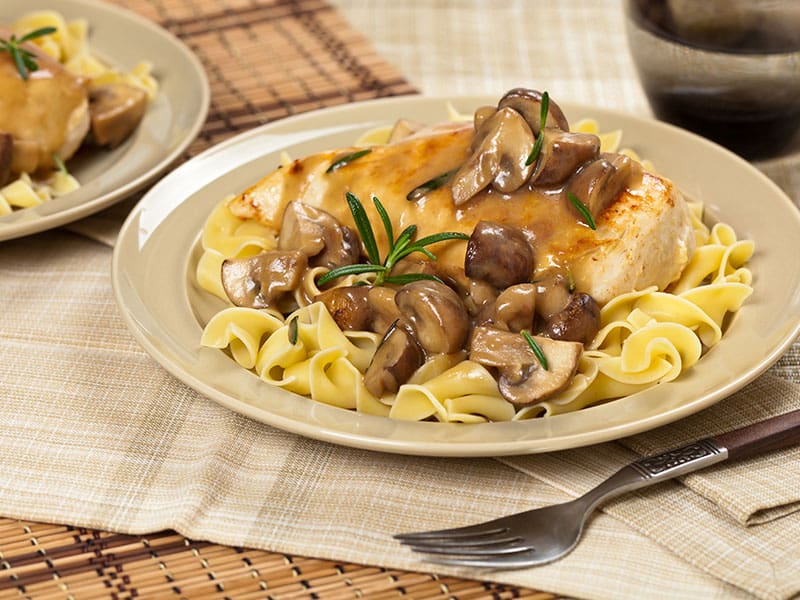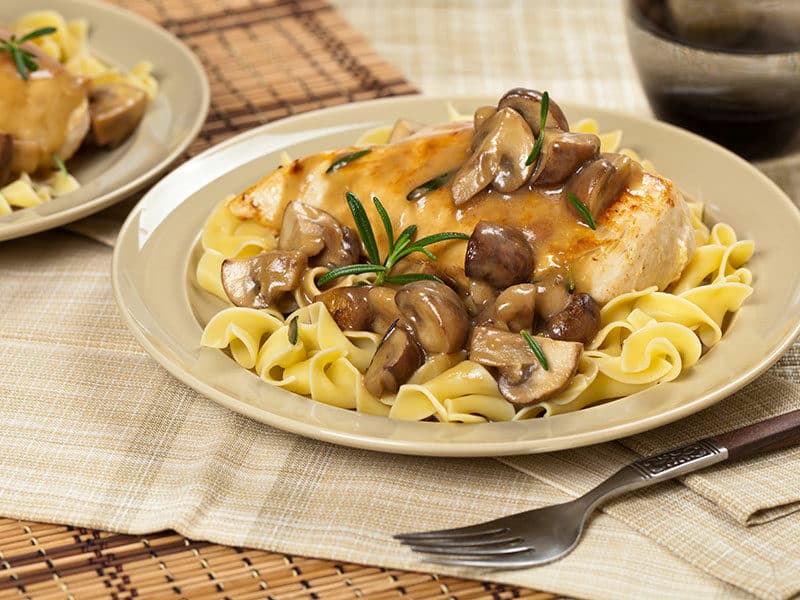 Pasta is the best suit of chicken marsala. Its nutritional values like cholesterol-free, folic acid and low sodium of pasta (1) also make it more popular. Any kind of pasta can match well with your chicken marsala, but some people prefer the longer one.
To make the most tasteful pasta dish with chicken marsala, you can mix the pasta with some olive oil or butter, roasted tomatoes, and some cheese on top.
In addition, to prepare a plate of pasta chicken marsala, you should cut the cooked chicken into small pieces, place them on pasta, and then pour some chicken marsala sauce on the dish so that they can mix well together.
2. Noodle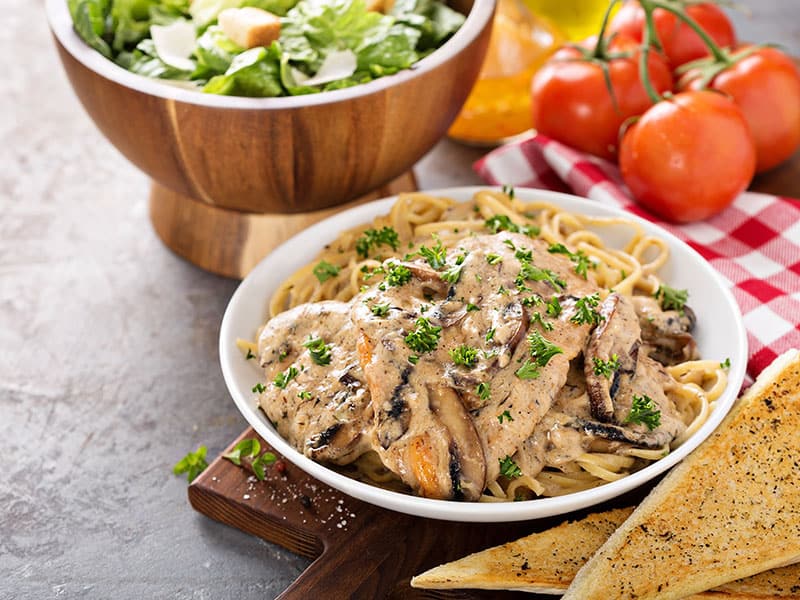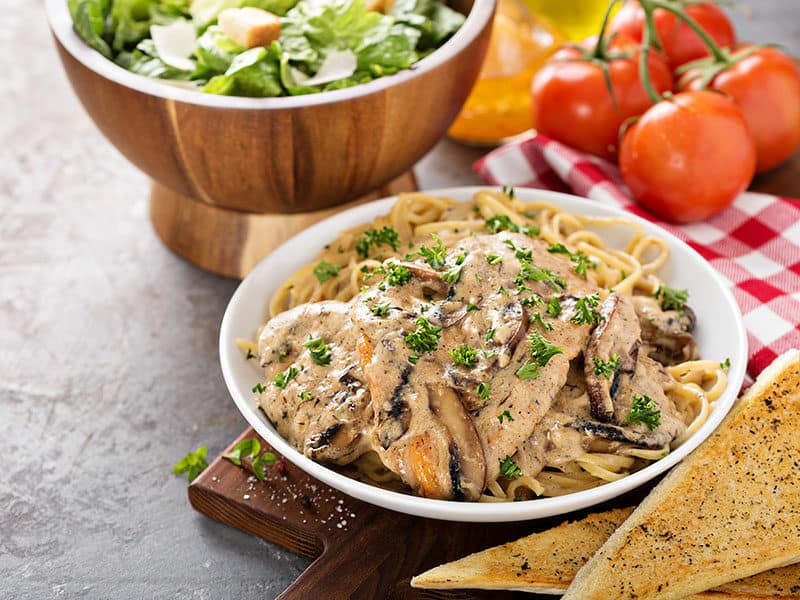 There has been a long fight over whether pasta or noodles taste better. For me, both of them are all beautiful options to go with chicken marsala. This dish can mix well with different kinds of noodles: ramen, egg noodles, almond noodles, garlic noodles, or even spaghetti.
To make a high-fiber dish, you can also place vegetables and beans you like on the marsala and noodles.
3. Rice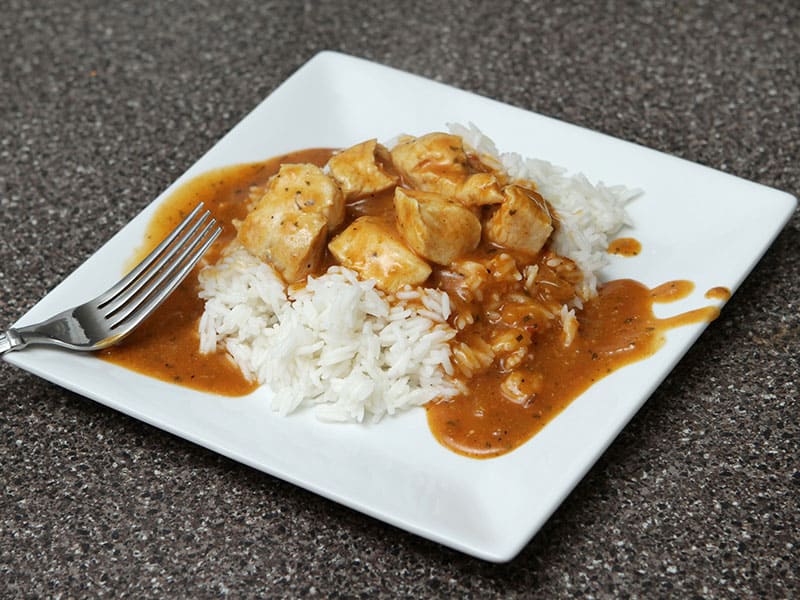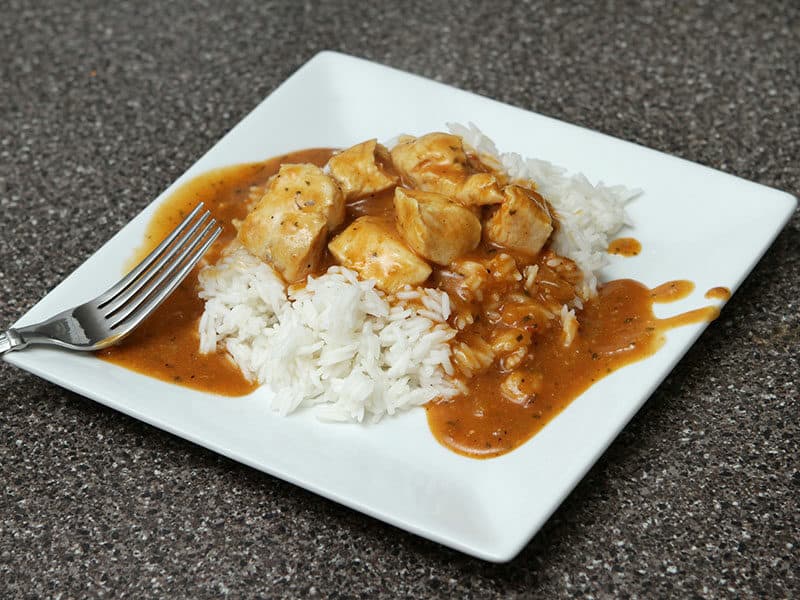 Although cooked rice seems to be a normal side dish of chicken marsala, its neutral and fragrant taste will raise the flavor of marsala a lot, which makes a big difference for this savory food.
Both plain and fried rice can be served with chicken marsala. If you want white rice, make sure you pick the most suitable white rice for your chicken. Or you can try brown rice with its chewy texture and a nutty taste.
If you love a soft texture and a fragrant flavor, jasmine rice will be your great choice. In addition, if you want a creamier taste of rice chicken marsala, you can mix rice with some butter. However, I think the creamy flavor of chicken marsala is enough for you.
4. Bread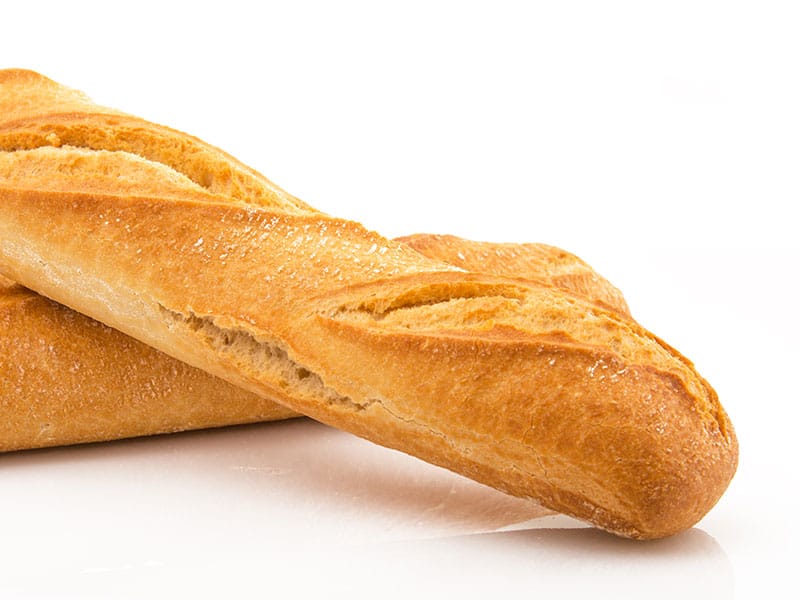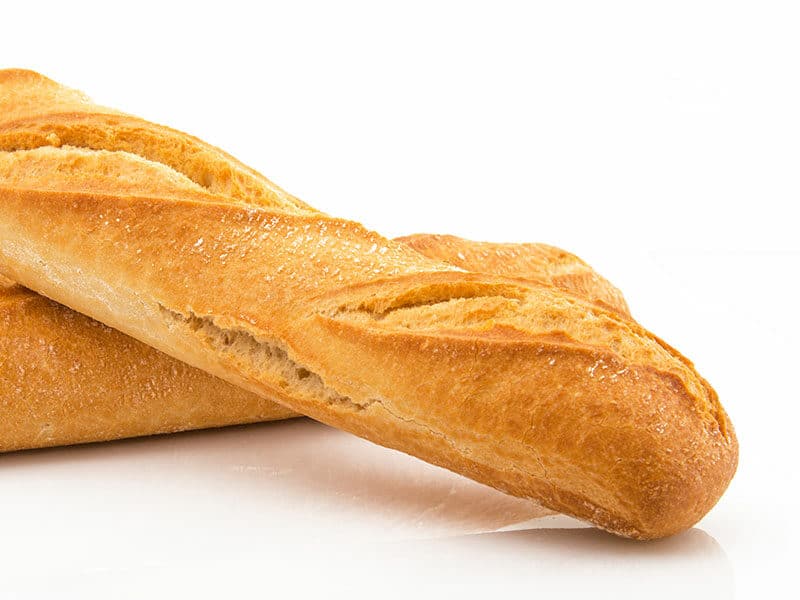 If you do not have much time to prepare pasta, noodles or rice, you can buy some loaves of bread at bakeries. Soft and spongy pieces of bread dipped in gravy marsala will surely make you addicted and want to grab some more.
5. Tacos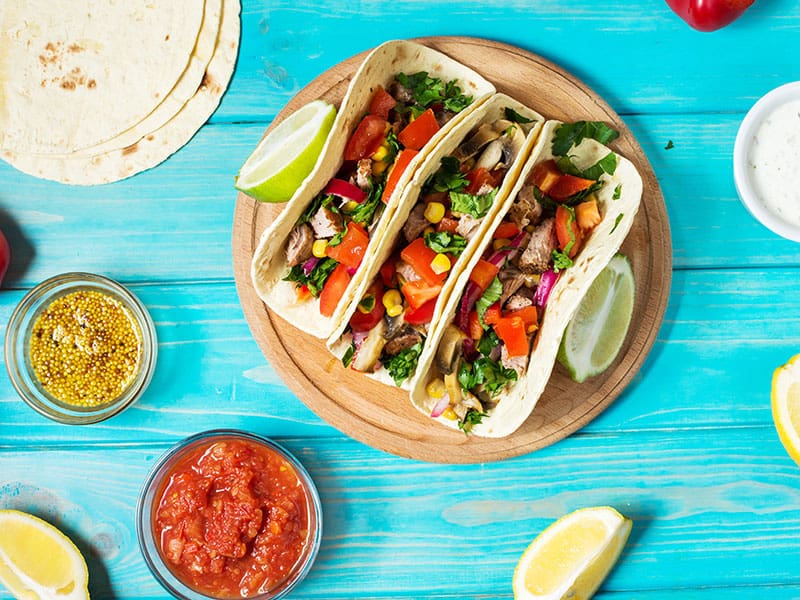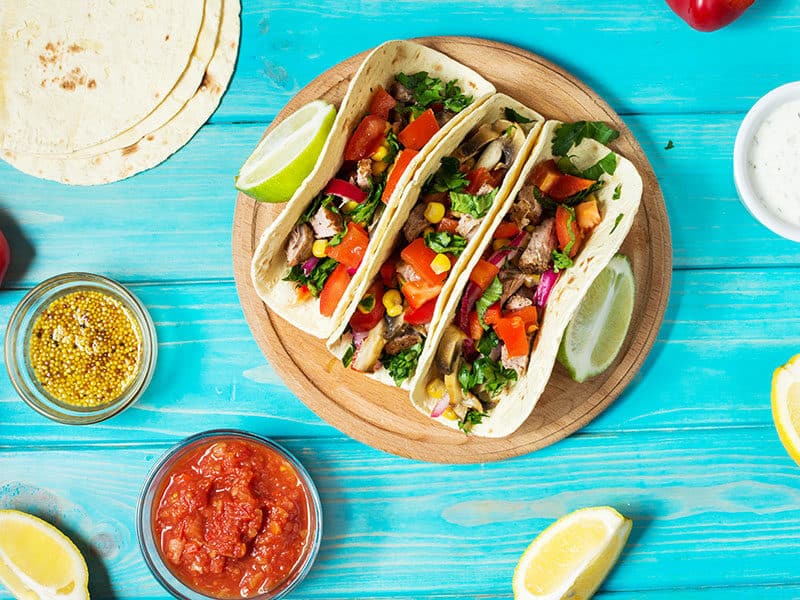 If you love tacos, you can try making chicken marsala tacos for your favorite recipe. A slice of corn or wheat tortilla rolling chicken, marsala sauce, thin slices of cucumber, and some cilantro leaves inside will be an excellent option for home meals and parties.
6. Potato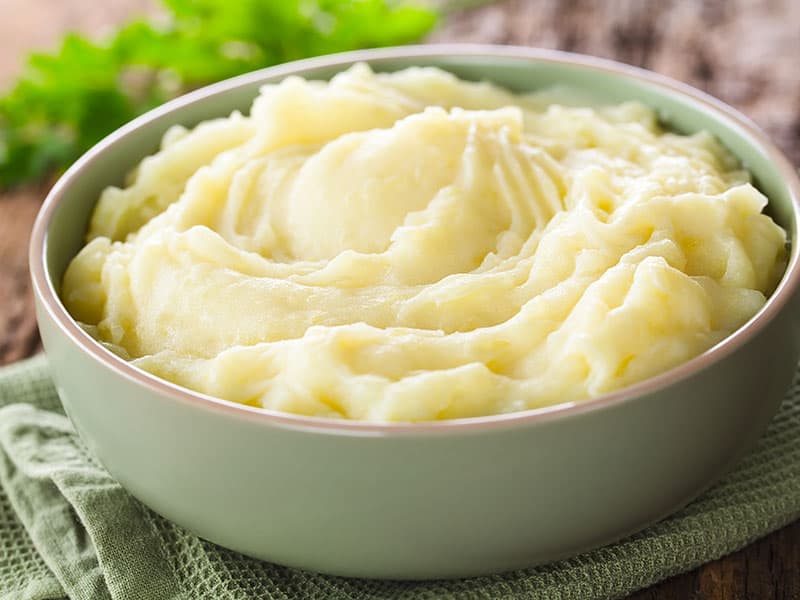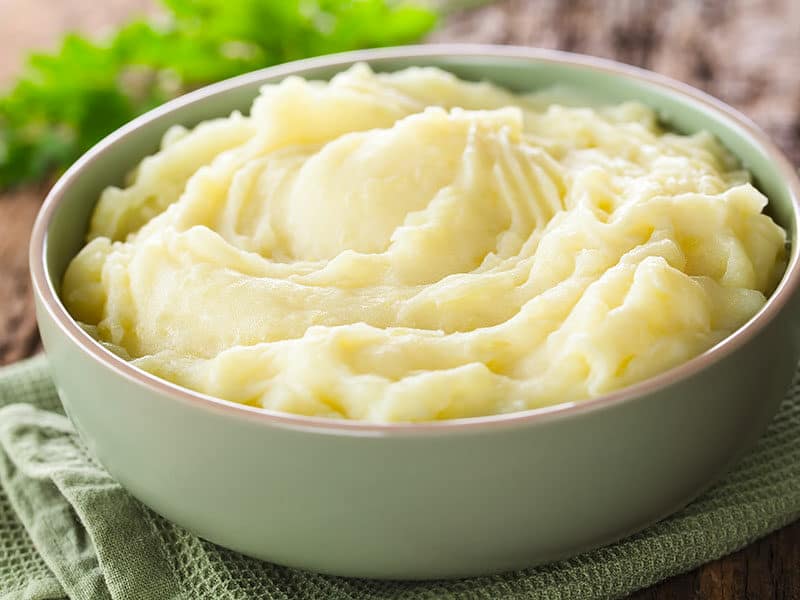 It is no doubt that you are so familiar with consuming mashed potatoes in daily meals, so you will understand how perfectly mashed potatoes can match with different kinds of foods, especially for those that come with little moisture.
While its creamy smooth texture is quite enough, you can always make your mashed potatoes even thicker and creamier with various ingredients. Cream or cheese is one of my first choices. Some spices and herbs can also make your dish more flavorful.
When being served with chicken marsala, mashed potatoes will absorb the savory sauce. As a result, each piece of mashed potatoes in your mouth will give you the full flavor of chicken marsala.
7. Risotto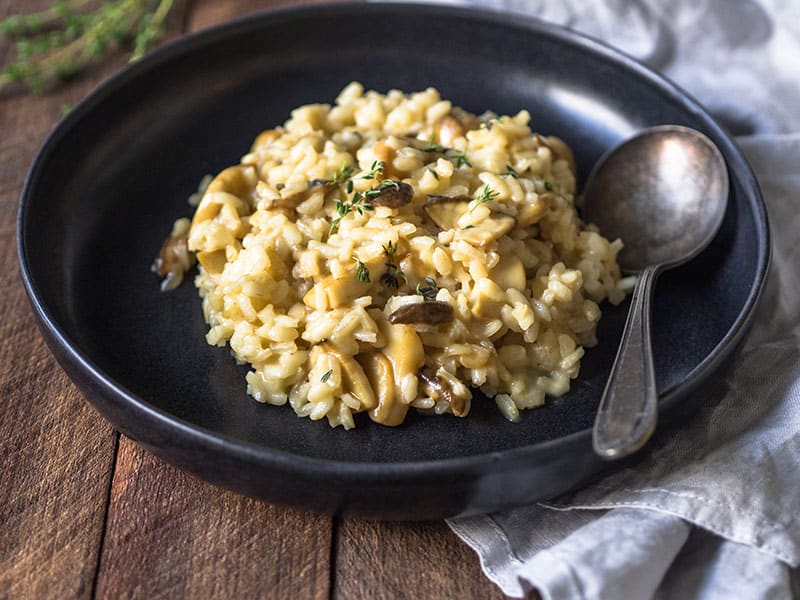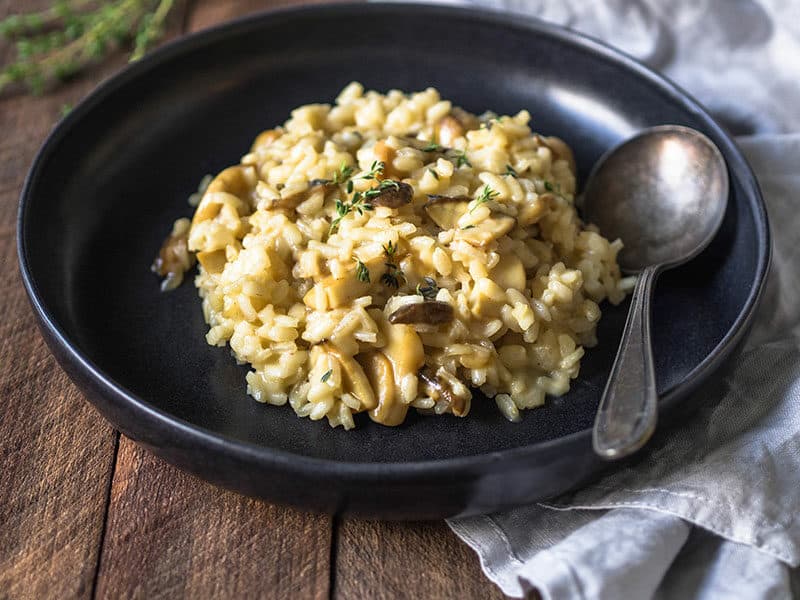 Risotto is a famous rice dish originating from Italy. It is a starchy mixture of rice cooked with warm broth and some vegetables like asparagus or mushrooms. When being served with chicken marsala, it works well like mashed potatoes.
8. Polenta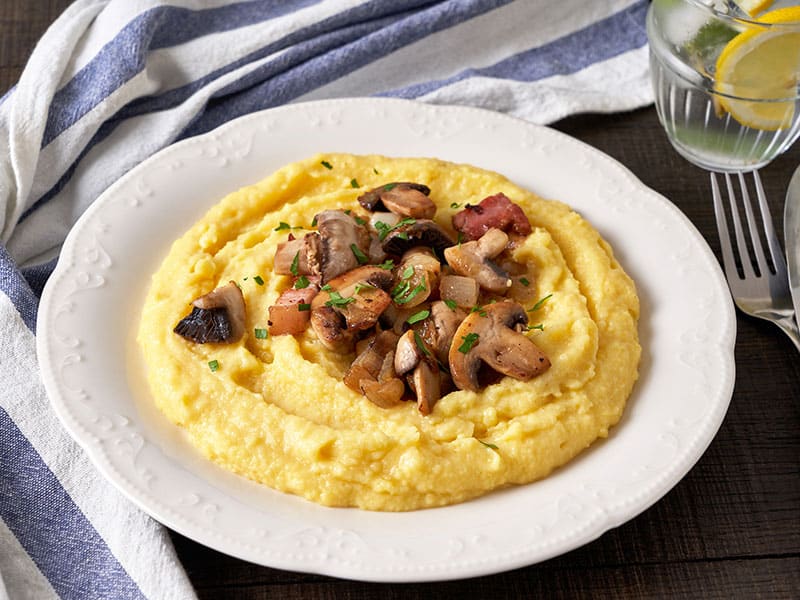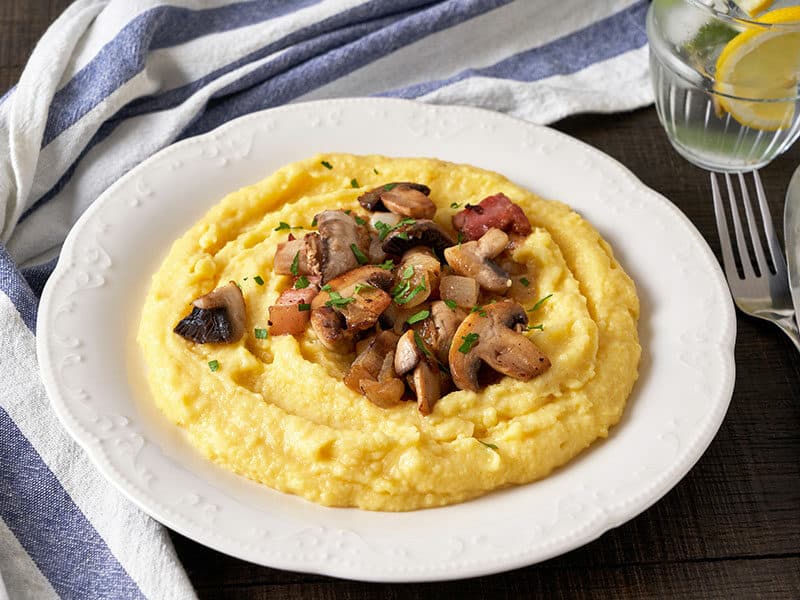 Polenta is a creamy and buttery dish with the flavor of corn because its main ingredient is cornmeal. Potenta also comes with flavorful toppings of sauteed mushrooms or other vegetable alternatives.
It can be consumed as a light breakfast for rushing mornings when you do not have much time for preparing a more complicated meal.
When the polenta is served as a side dish of chicken marsala, they are a good match. The creamy texture of polenta can mix well with marsala sauce, which brings you an appetizing meal.
9. Soups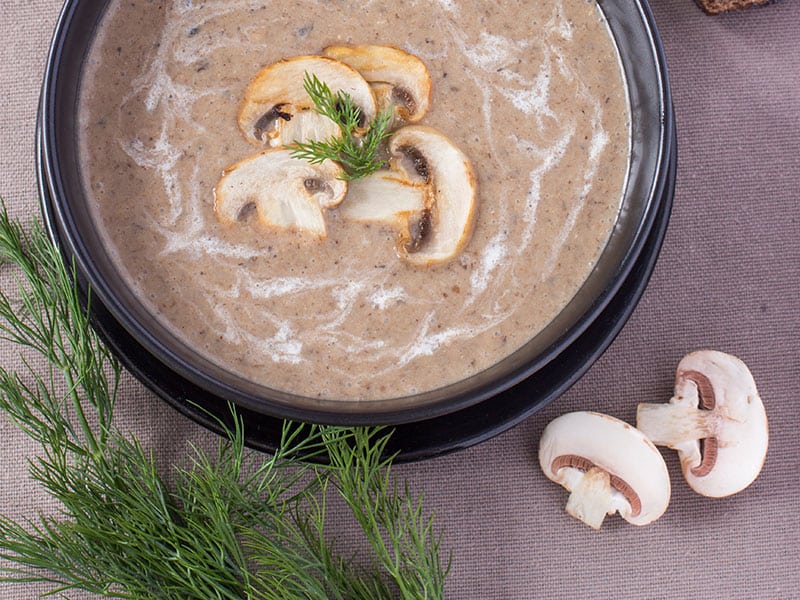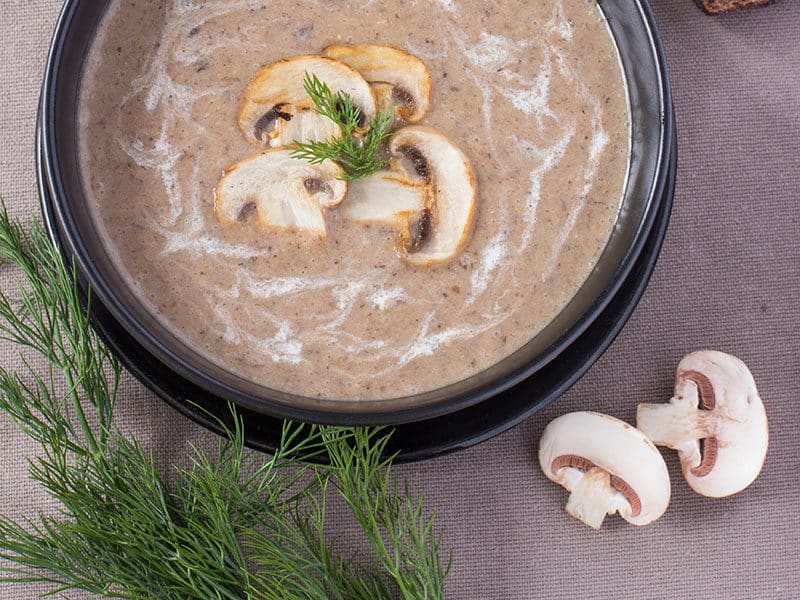 Soup is always a favored side dish, so why don't you make some soups with your pressure cooker? For example, a creamy mushroom soup will give you the full mushroom flavor to go with chicken marsala. Its main ingredients include mushrooms, cream cheese, and broth.
In addition, you can make some vegetable rice soup with tomatoes, fresh vegetables, broth, rice, and seasonings. Although it is made with a simple recipe, its fresh flavor will not disappoint you.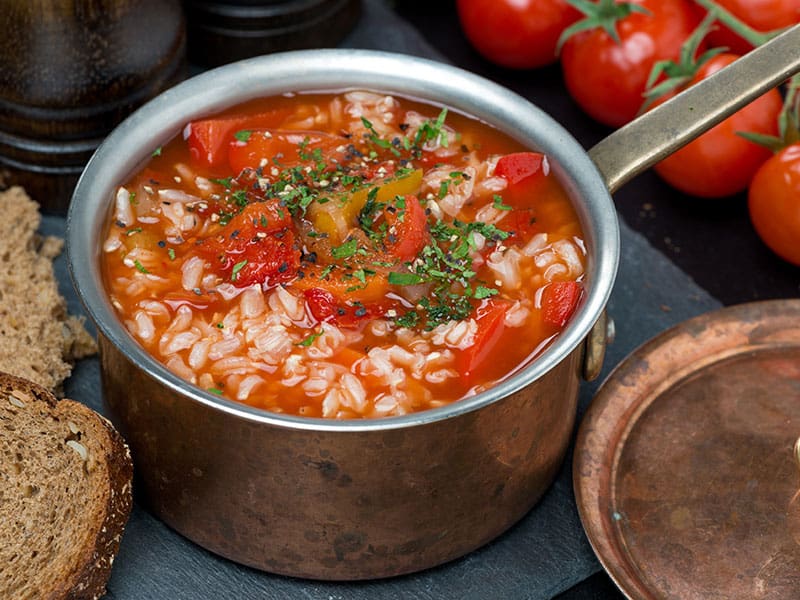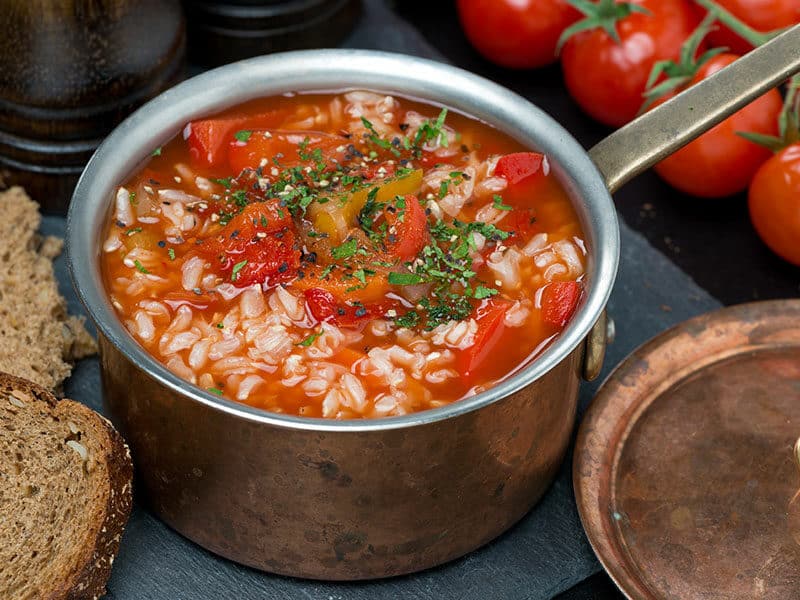 Vegetable Side Dishes
Some accompanying vegetables will make your chicken marsala more tasteful.
10. Salad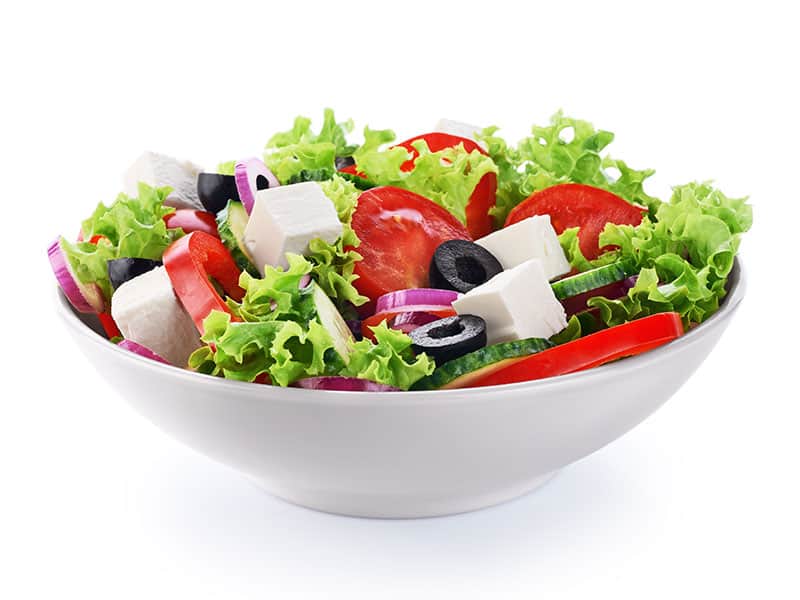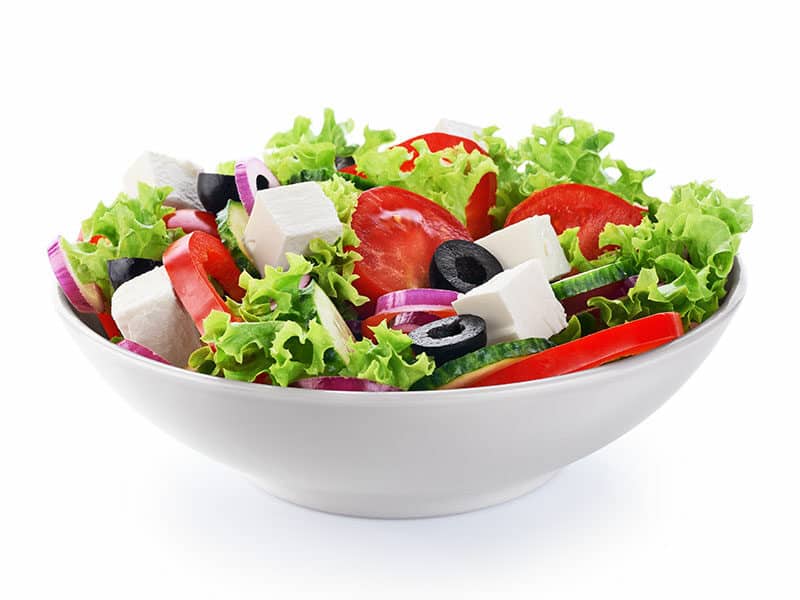 The versatility of salad allows it to be combined with different food recipes. The sour and fresh taste of a salad will help balance the sharp flavor of chicken marsala. When it comes to salad recipes, you can be as creative as possible to make a salad taste delicious as you desire.
Some people love adding red onions, carrots, celery with some olive oil for a simple and tasteful salad, while others are big fans of tomatoes and broccoli salad with creamy mayonnaise, cheese, and crushed nut topping.
Adding some cooking vinegar is a key point of a mouth-watering salad.
In addition, you can try an Italian salad recipe called Caprese, in which slices of ripe tomatoes are mixed with mozzarella cheese with some seasonings. If you do not like tomatoes, you can substitute them with cherry, plum, or grape, which will, of course, create a fresh and fruity flavor for your meal.
Some of you may love sweet salad, but in this case, it does not work well with chicken marsala that also has a sweet taste. Too much sweetness will make your meal less tasteful.
11. Sweet Potato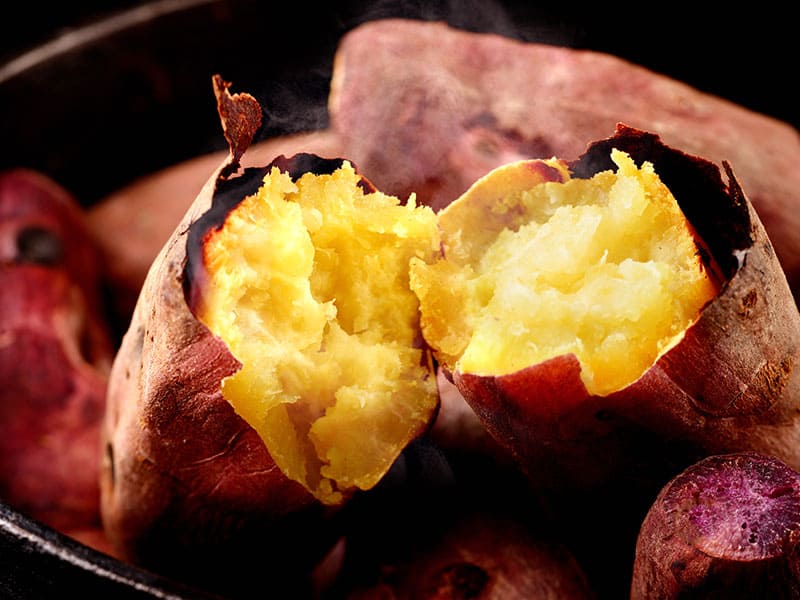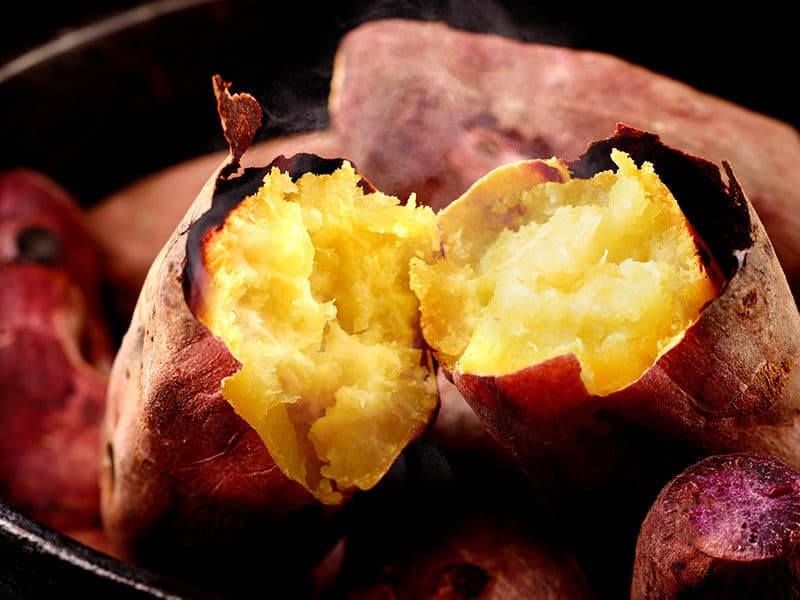 Sweet potato is a great choice of a balanced diet for losing weight because it has a high content of fiber and carbs. Therefore, it is also a perfect match with chicken marsala, a high-fat food with cream and butter.
The taste combination will bring you a light meal with less starch intake. You can prepare baked or toasted sweet potatoes to enjoy with chicken marsala.
12. Green Bean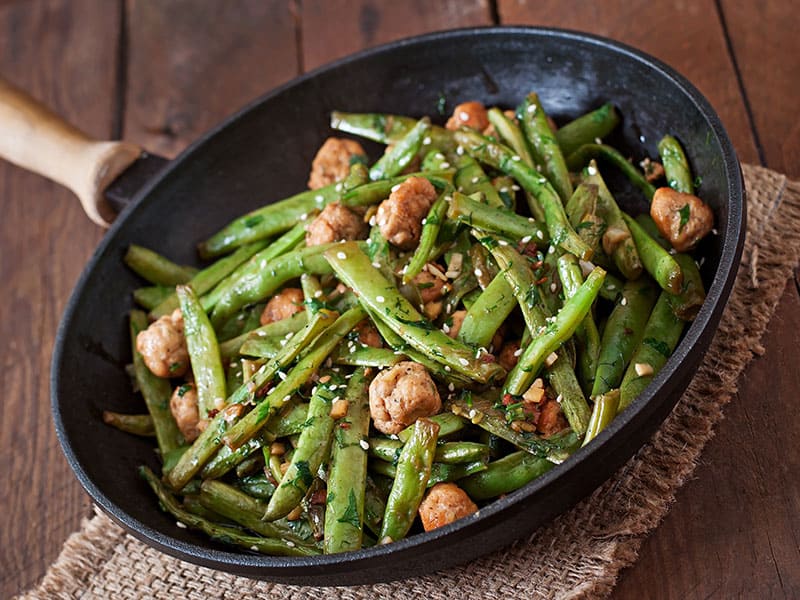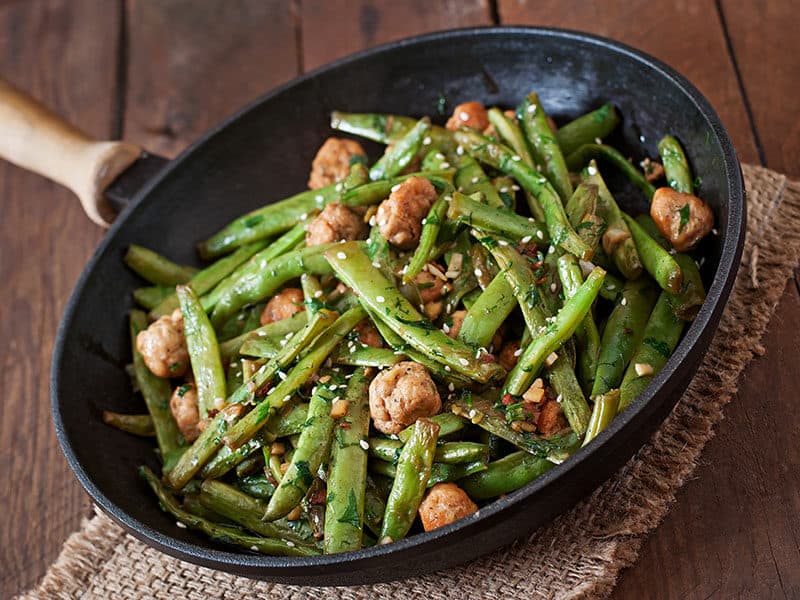 If there are some green beans available in your fridge, why do you not combine them with chicken marsala for a nutritious meal? Stir-fried green beans with butter, garlic, and some almonds on top will make you satisfied a lot.
Green bean that is low in calories and rich in fiber is a nutritious food. There is no fat, sodium, and cholesterol in this kind of vegetable, so it is suitable for people suffering from high blood pressure. In addition, green beans also help prevent some types of cancers.(2)
13. Spinach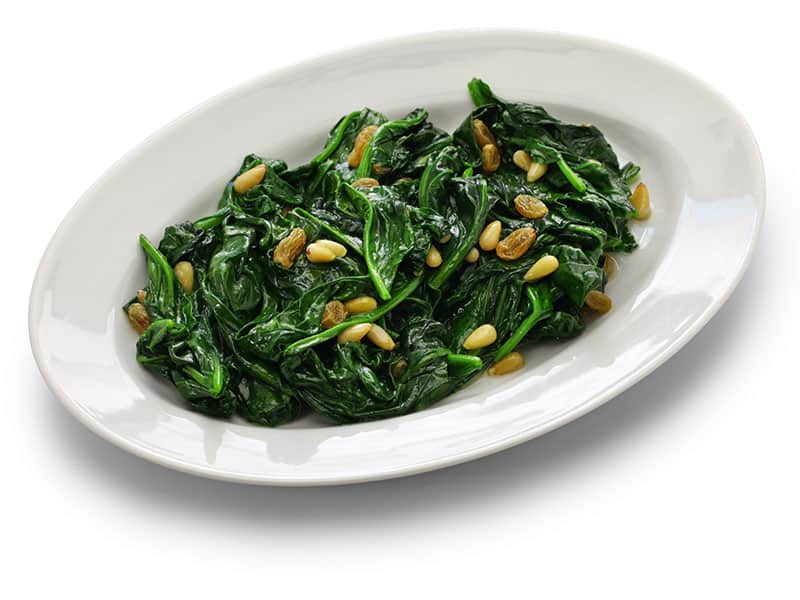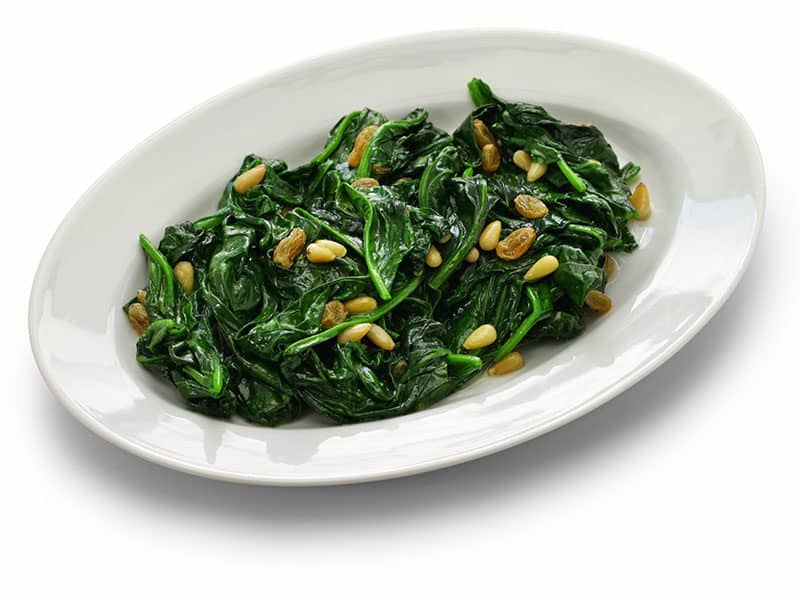 Spinach is so versatile to be served as a side dish of different recipes. Like green beans, spinach is another nutritious vegetable with a mineral content of potassium, magnesium, iron, and Vitamin A, C that is beneficial for human health.(3)
In terms of chicken marsala, spinach can match well with it. If you do not have much time to prepare a spinach side dish, you add the fresh spinach to the chicken marsala as its final ingredient. The flavor of cooked spinach mixes well with that of marsala to make a perfect taste in your mouth.
However, if you have a more tasteful side dish, you can prepare sauteed spinach with a combination of olive oil, garlic, salt, and some cheese on top to eat with chicken marsala.
14. Asparagus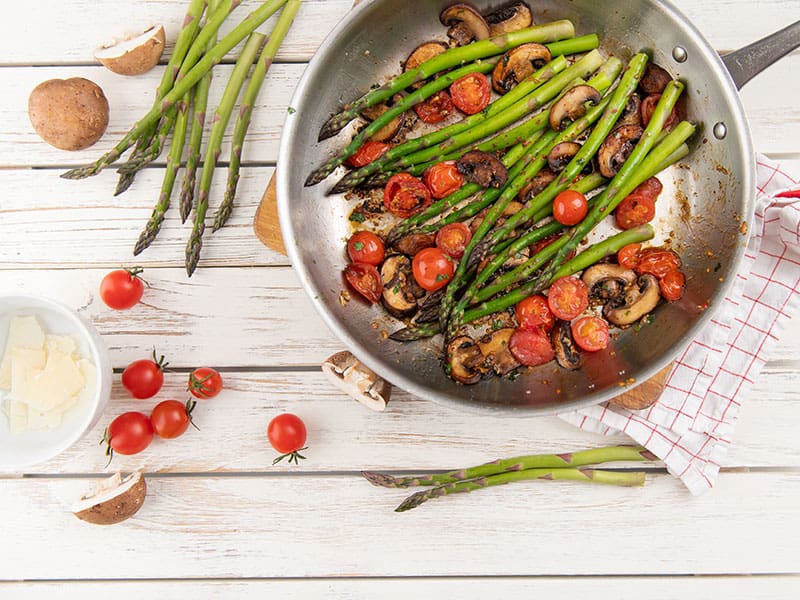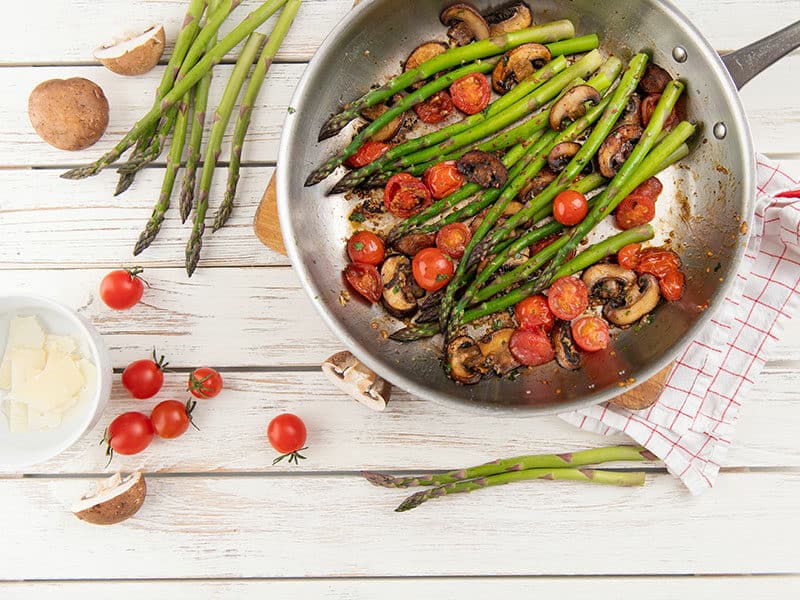 If you want a buttery and cheesy asparagus side dish to eat with chicken marsala, you can make flavorful sauteed asparagus with some main ingredients such as asparagus, cheese, butter, lemon juice, and some almond and mint topping.
If you want to alter the original taste of asparagus and make it match with chicken marsala, you can put it in the food during the cooking process. This way, the asparagus can absorb some marsala sauce while still keeping its crunchiness. This will give you the best taste.
To successfully replicate this, you'll have to make sure that the asparagus is still crunchy when you cook it. In other words, knowing the best ways to store asparagus is of utmost importance, considering how asparagus tends to get soggy rather easily.
Wines
Although chicken marsala is cooked with Marsala wine, it is not a perfect meal if you do not enjoy some wine while eating chicken marsala.
15. Red Wines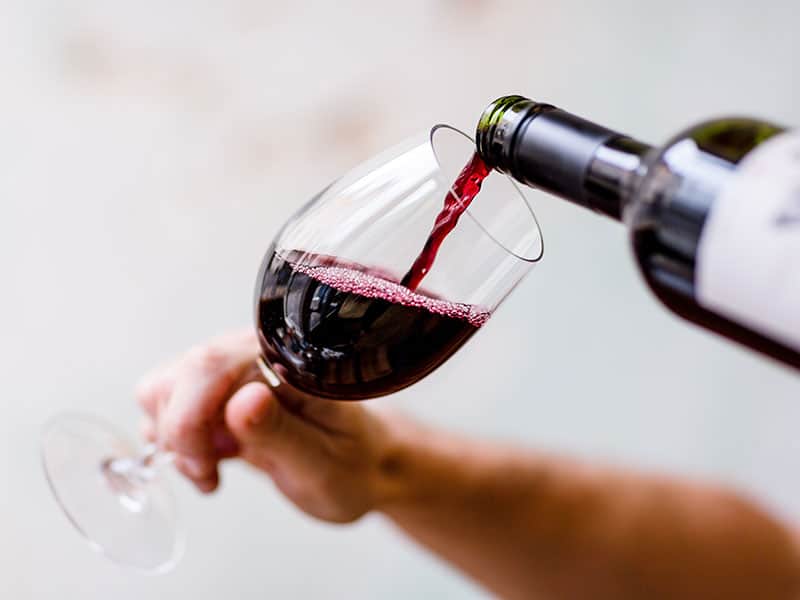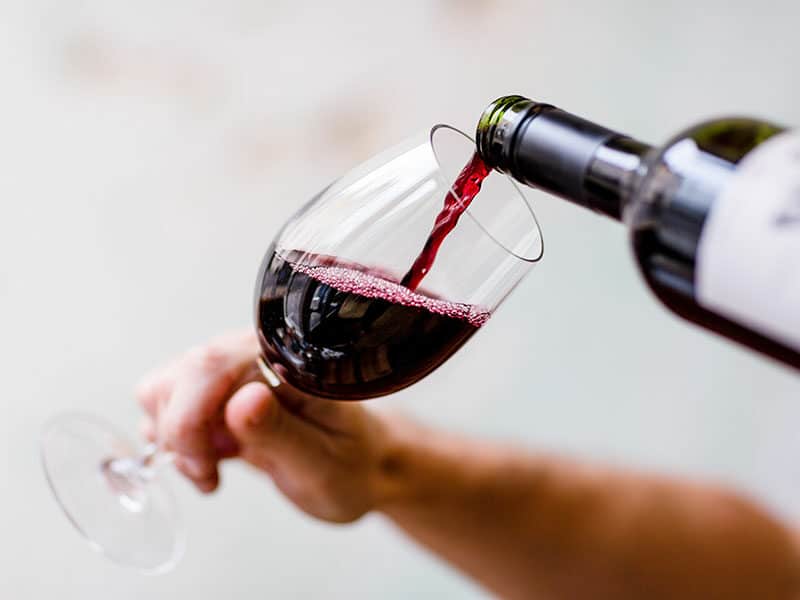 Drinking some Cabernet, Sangiovese, or Zinfandel just helps balance the sweetness and sharp taste of chicken marsala.
16. White Wines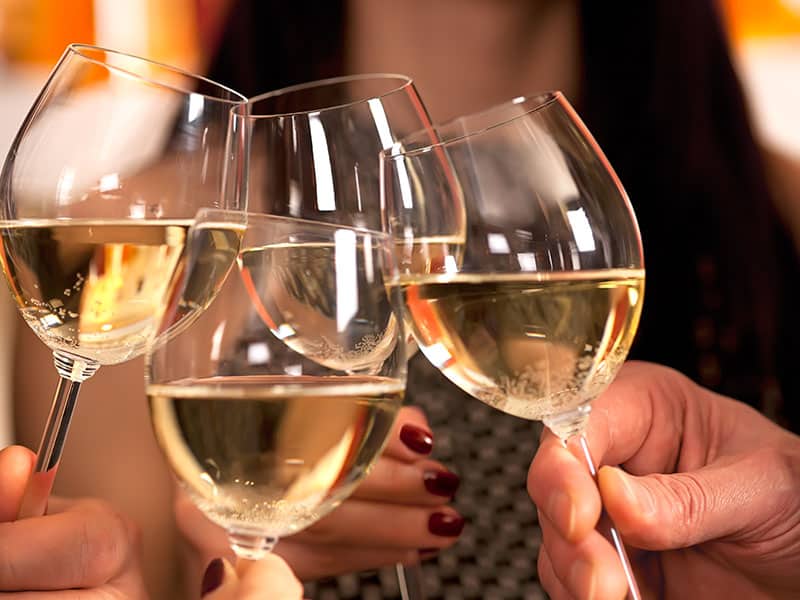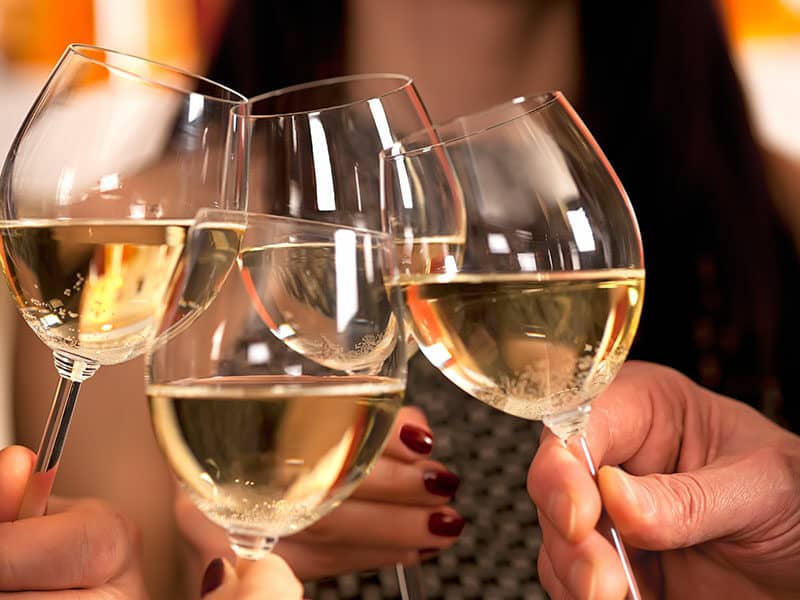 When you want some more alcohol, you should try Chenin blanc, Viognier, and Chardonnay which will surely make you get drunk before you realize this.
Why Should It Be Served With Other Foods?
Let's imagine how boring it is when you eat a dish of chicken marsala without any accompanying salad or rice. The flavor of cream and marsala will make you feel full, but actually, you are not.
To enjoy the dish soundly, you can consume it with salads or noodles to combine their flavor together but not overpower the marsala taste.
Moreover, creamy chicken masala contains a high amount of fat and calories. As a result, enjoying it with vegetables and salads will provide you with a rich source of fiber that helps neutralize the fat content in your body.
Some people like mixing everything on a plate of chicken marsala while others prefer separated tastes of food. Therefore, side dishes should be served with chicken marsala to satisfy different people, especially in meals of parties.
Extra Tips And Advice
I also recommend some useful tricks for storing, reheating, and serving chicken marsala.
1. Preserve Leftover Chicken Marsala In Sealed Containers
When you can not eat all the chicken marsala you prepared, just put the leftover in sealed containers. This ensures that the inside content will not expose the outside air, which may damage the quality of the chicken marsala.
2. Add Some Water When Reheating Chicken Marsala
When stored in the fridge, chicken marsala loses some moisture. Therefore, when reheating it with a stove or microwave, you can add a little bit of water to make the food less thick and the chicken warm through.
3. Be Creative To Prepare Side Dishes
I just offer you standard recipes that are applied by many people to have great dishes served with chicken marsala. However, side dishes of chicken marsala can come with various recipes to meet the different food tastes of everyone.
For example, if you do not like or are allergic to tomatoes or onions, you can substitute them with other vegetables you prefer and whatever you think can match the salads and the flavor of chicken marsala.
4. Prepare Different Side Dishes
You can simultaneously make different side dishes to eat with chicken marsala. This is because every person has different favorite side dishes.
Some love mashed potatoes, while others prefer pasta. Therefore, different side dishes allow everyone to enjoy the chicken marsala better.
Nutrition Facts
4 servings per container
---
Amount Per ServingCalories336
% Daily Value *
Total Fat 15.2g

24

%
Cholesterol 28mg

10

%
Sodium 1361mg

57

%
Potassium 50mg

2

%
Total Carbohydrate 38.5g

13

%

Dietary Fiber 1.3g

4

%
Sugars 0.7g

Protein 11.8g

22

%
---
Calcium

340

%
Iron

1

%
Vitamin D

2

%
* The % Daily Value tells you how much a nutrient in a serving of food contributes to a daily diet. 2,000 calories a day is used for general nutrition advice.