Sudanese foods are a fascinating secret awaiting you to unveil. If you are a true foodie or a culture enthusiast, you should not ignore Sudani gastronomy.
The significant feature of Sudanese cuisine is the clearly-shown influences from East African and Arab culinary cultures. On the other hand, Sudani people have also developed and added many national identities to distinguish themselves.
Wait no further. You should move to the next section to find out what and how awesome they are.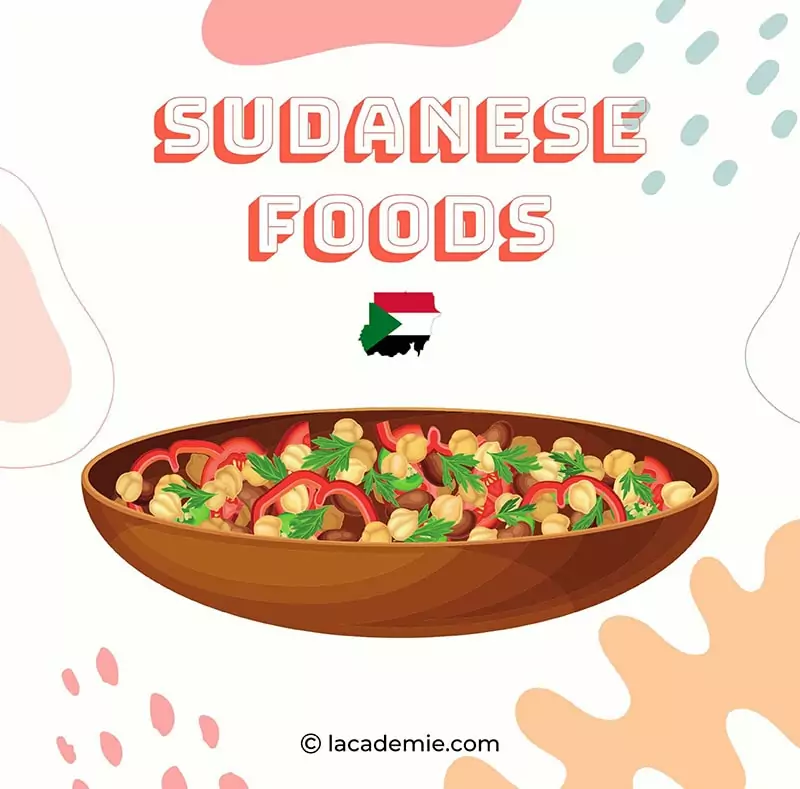 1. Moukhbaza (Mashed Bananas Paste)
Moukhbaza is an eastern Sudan's specialty that draws inspiration from the food culture of Ethiopia – its neighboring country. It is loved by generations of Sudanese people.
To talk more about Moukhbaza, it is simply a dish that contains only banana paste/mashed banana (mixed with milk and various dairy products). It might be simple, but it will absolutely be flavorsome, and you will often see it on the Sudanese dining table.
2. Ful Medames (Fava Beans Dish)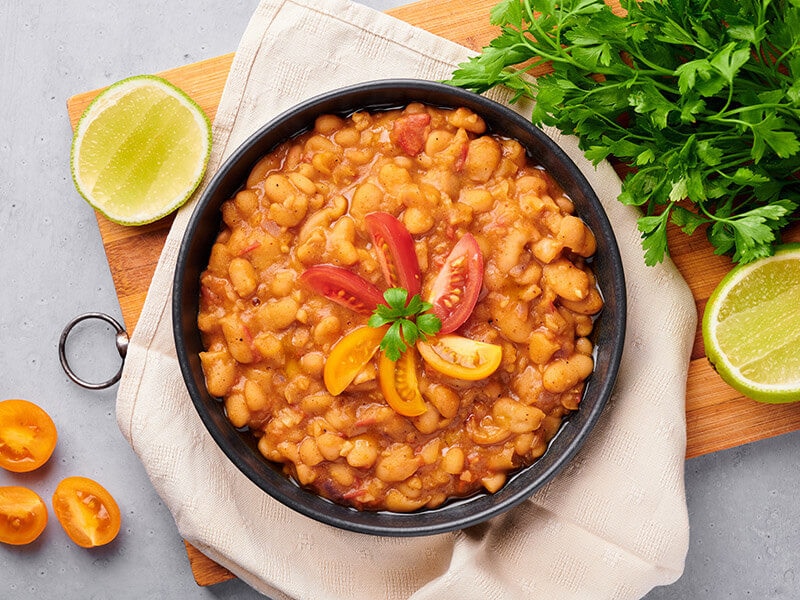 Do you know what the national dish of Sudan is? It is this Ful Medames, which is also a well-known food in Somalia! It might look simple and rustic, yet, its taste will amaze you from the first slurp.
Made mainly of fava beans, spices, condiments, and herbs, this delicacy is light enough for an ideal Sudani-style breakfast. Sudanese people will include bread and boiled eggs to enhance the nutrition for their meals.
Even though it is a vegetarian recipe, this dish is nutritious and full of good proteins, thanks to the inclusion of various beans. If you want a more fulfilling meal, you can serve it as a side dish for Gyros – a meat-filled flatbread delight from Greece.
Ful Medames is also a traditional treat of Sudanese Ramadan, and the people in this country will eat it before the dawn of the first day of fasting. If you want to enjoy this dish in the most authentic way, you should eat it with bare hands.
3. Asseeda/Asida (Sudanese Porridge)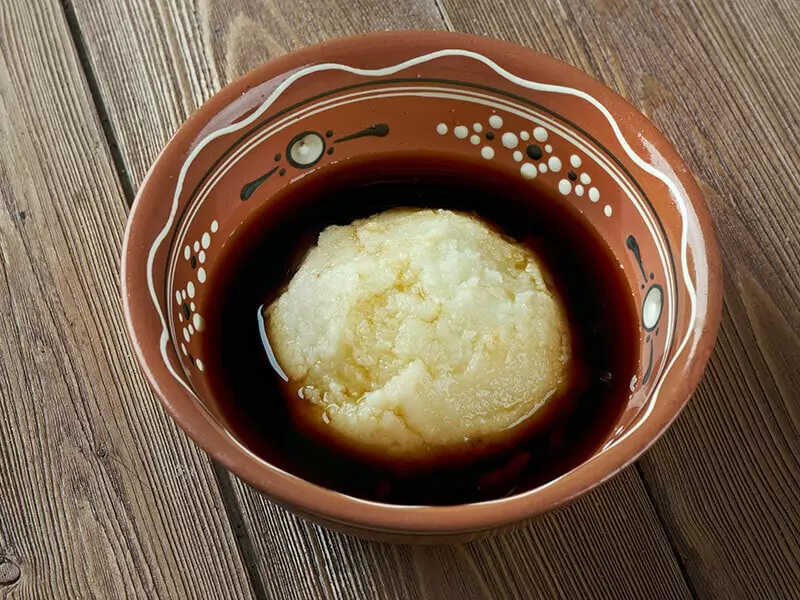 As I've mentioned, porridge is always a must-have dish in Sudanese meals, and Asseeda (Asida) is the most prominent one among them. The dish looks exactly like a bowl of oatmeal, yet the components are not the same.
Kitab al-Ṭabīḫ – a tenth-century Arabic cookbook (written by Ibn Sayyar al-Warraq) featured a basic porridge composed of a baked wheat flour lump of dough, occasionally with additional butter or honey. That is thought to be the first documented Asseeda/Asida recipe.
Asseeda is typically served with Sudanese Mullah (or stew) since it is both nutritious and acts as a great bland base. This enjoyable porridge is also a staple dish in this country's special occasions (Ramadan, weddings, and other religious occasions).
4. Madeeda Hilba (Sudani Fenugreek Porridge)
Madeeda Hilba (an Arabic word that means "Fenugreek Porridge") is not only a delicious Sudani sweet treat, it also offers various health benefits.
For example, the dish can support the milk production of the newborn's mother. In addition, the special porridge will also help you with your stomach problem.
The making of the dish is also simple. Sudani people will utilize flour, baking soda (for leavening), some milk and sugar to taste, and special stir-fried fenugreek seeds for their treat.
This sweet porridge is frequently served for Sudani special occasions such as religious occasions (Ramadan) or weddings.
5. Kuindiong (Sweet Semolina)
Once mentioning a sweet treat from Africa or Sudan in particular, it will be a miss if you forget about this luscious Kuindiong (or Sweet Semolina). A standard Kuindiong portion will consist of semolina, milk, and yogurt.
After that, the cook will sprinkle some MMiok (butter-and-sugar-based crumble topping) and add a splash of milk onto the plate before serving. This sweet dish is a traditional recipe of the Dinka people (South Sudan), and they often serve it as a welcome dessert.
6. Kajaik (Sudanese Fish Stew)
If you're stuck for ideas for your first Sudanese dinner, consider this Kajaik. This Sudanese fish stew (made with freshwater dried fish from the famed Nile River) is a truly South Sudanese delicacy that has gained popularity in the North.
When serving this treat, they usually pair Kajaik with Asseeda since it is a versatile porridge that can be a great bland base for various savory dishes.
7. Karkade Tea (Sudanese Hibiscus Tea)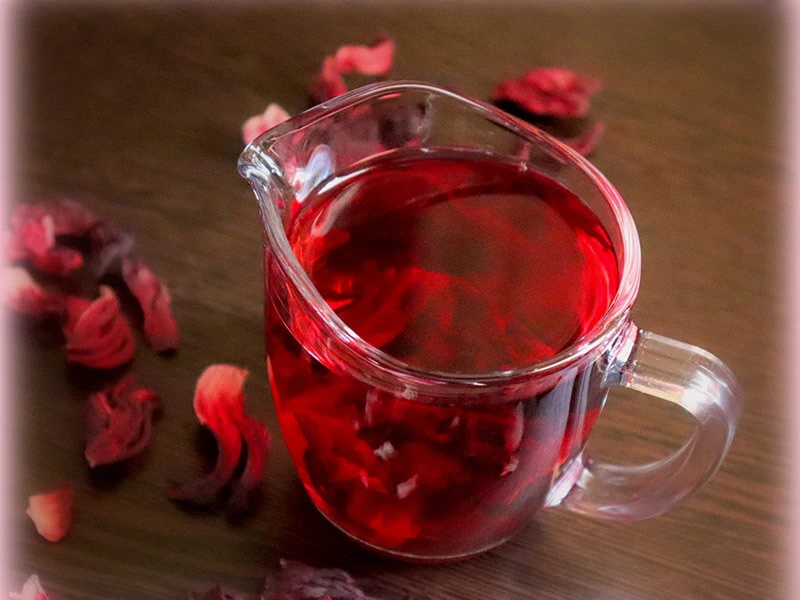 If you ask the locals what the most famous Sudanese drink is, Karkade (or Hibiscus) tea will be the first thing that springs to their minds. In this country, Hibiscus tea is not only an ornamental plant; it is also a favorite summer-y tea that provides tons of health benefits.
Karkade tea will have a lovely reddish hue and a lovely flowery fragrance. Sudanese people will add some sugar into the tea and a few drops of lemon juice when the liquid cools down for more flavors.
If you want to buy some ready-made Karkade Tea, you can easily see people selling it at random street vendors or in any eateries menu. On the other hand, if you want to buy dried flowers as a souvenir, you can go to the traditional Sudanese market to grab some.
8. Gibna Bayda/Gebna Bēḍa (Domiati Cheese)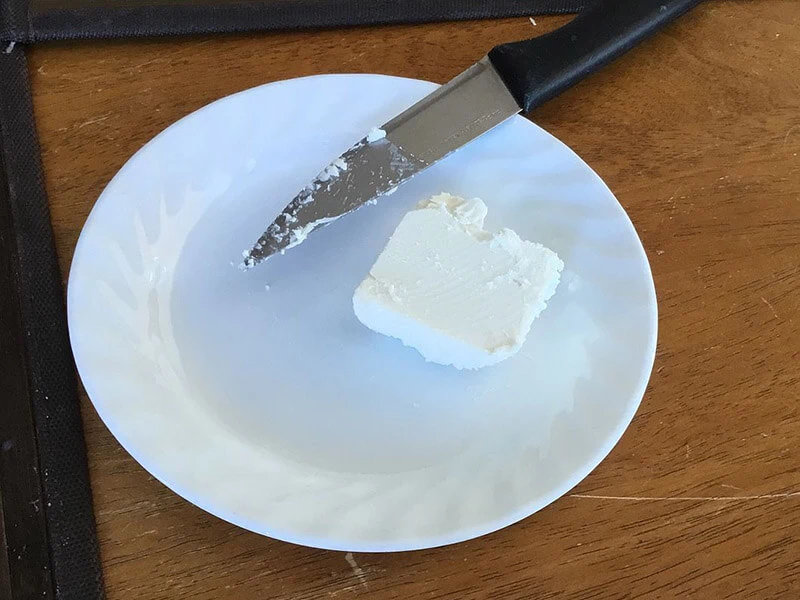 Gibna Bayda or Gebna Bēḍa technically means "white cheese" (in Egyptian Arabic) and refers to Domiati Cheese. In addition to being a famous Sudanese dairy product, Gibna Bayda is also a signature food of African cuisine.
Looking at the illustration of this type of dairy product, you can probably guess the reason why it has that name.
The cheese has a prominent white color with a soft texture and a strong taste from salt. Instead of putting cheese in brine water, salt is added directly into the milk before the cheese-transformation process starts.
Sudanese Gubna Bayda can be made of various types of milk. Although people in Sudan will more frequently make it from their cattle (buffalo, cow), the other uses of goat, camel, and sheep milk are acceptable.
9. Salata Tomatim Bel Daqua (Tomato and Peanut Butter Salad)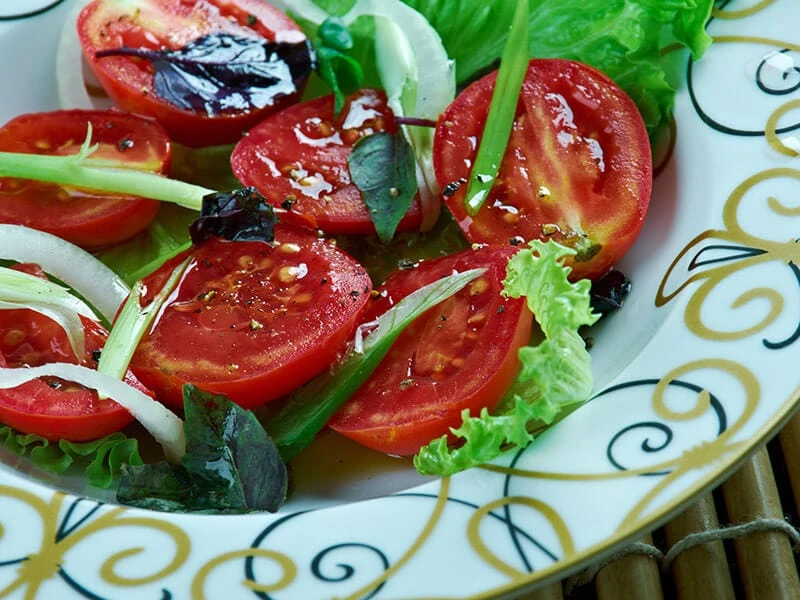 Peanut products, especially peanut butter, are an essential ingredient in many Sudanese dishes, and this Salata Tomatim Bel Daqua (or Sudanese Tomato Salad) is an example.
The freshness from this salad makes it a suitable choice for a side dish for lunch in Sudan. Peanut butter is added as a dressing sauce besides the simple, fresh ingredients like tomatoes, green onions, some herbs (parsley), and pepper (to taste).
Sudanese people will mix the peanut with some lime juice, coat their salad with it, and the food is toothsome just like that.
Do you wonder how to create a perfect Sudanese Tomato Salad?
10. Tamia/Tamiya (Sudanese Falafel)
Sudanese Tamia is a derivation of the Middle East's Falafel, and it actually is not much different in appearance. The meaning of this food's name is quite lovely since you can understand "Tamiya" as "small tasty thing" or "a little piece of food".
In this Sudanese Tamia, there are only veggies and legumes (chickpeas, black-eyed peas, fava beans, red lentils) included, which makes it a vegetarian-friendly option for you if you want to look for one in Sudan.
Various things can go on the side of this treat, for instance, rice, feta cheese, tomatoes, and lettuce. Alternatively, you can simply enjoy Tamiya on its own. Try it once, and it might be one of the best Falafel you have ever had.
11. Shaiya (Sudanese Pan-Fried Meat)
To be honest, as a meat lover, this Shaiya looks marvelous to me. The appealing dark amber crust on the meat's exterior makes my mouth water (just by looking at the picture).
Those bite-size, shallow-fried meat chunks/cubes will offer you a fascinating texture when chewing. Believe me, the robust supporting flavors from herbs, spices, garlic, and onion will not disappoint you.
You can find this dish easier in restaurants or on important occasions of the year rather than on regular days. Therefore, grab the chance to enjoy this Shaiya immediately if it comes to you!
Don't miss this detailed instruction to create a perfect plate of Shaiya!
12. Kisra (Sorghum Crepes)
The best partners for Sudanese treats are types of bread, and Kisra is one of the most praised nominees. You can find various variations of Kisra in the culinary culture of Chad and other North African countries, yet, the Sudanese Kisra is the most distinguished.
While the other countries' Kisra looks thicker and somewhat bread-like, the Sudani dish are as thin as the crepes. That's also why the food is called Sorghum Crepes more than flatbread. The English name also shows the main ingredients of the treat, durra (sorghum flour).
Mixed sorghum flour with some wheat flour and yeast, cooked directly on a hot metal surface/tray; Sudanese love these rustic crepes. They pair it with various dishes, from light yogurt/milk to hearty stews.
13. Gourrassa (Wheat-Based Flat Bread)
Unlike its Kirsa cousin, Gourrassa doesn't look much like a crepe. Instead, this wheat flour-based treat resembles a flatbread more due to its thicker appearance.
Sudanese people will change the thickness and size of this Gourrassa based on their preferences, but the ingredients remain unchanged.
About the bread's taste, you can expect something light, soft, a bit spongy, and quite neutral that will pair excellently with almost everything. Because of that, Gourassa appears in various Sudanese meals, from breakfast to dinner, as a pair for other stews/savory dishes.
How about having it alone? Totally cool!
---
Time To Enjoy Some Sudanese Delicacies!
Have you chosen your favorite ones? Which one do you want to try first? Everything on this list is flavorsome, and it will absolutely be "safe" for you to choose any of them for your first try. So don't hesitate and try Sudanese food if you have a chance.
After you experience the dishes, feel free to return and give me a review or comment about them. I love to know your opinions, and they will become my motivation in the future.