Saute pan vs. skillet, can you distinguish one from the other? If you've ever bought premium products from Scanpan or other famous cookware brands, you'll see that there are distinctions between these two. If you're having trouble doing so, do not miss this article.
Many people use a saute pan and skillet interchangeably. As a result, they may not see or understand the differences between these 2 versatile kitchen tools.
In this post, I will show you how to clarify them in the simplest and most memorable ways so that after reading it, you will be able to discover cookware that meets all of your requirements.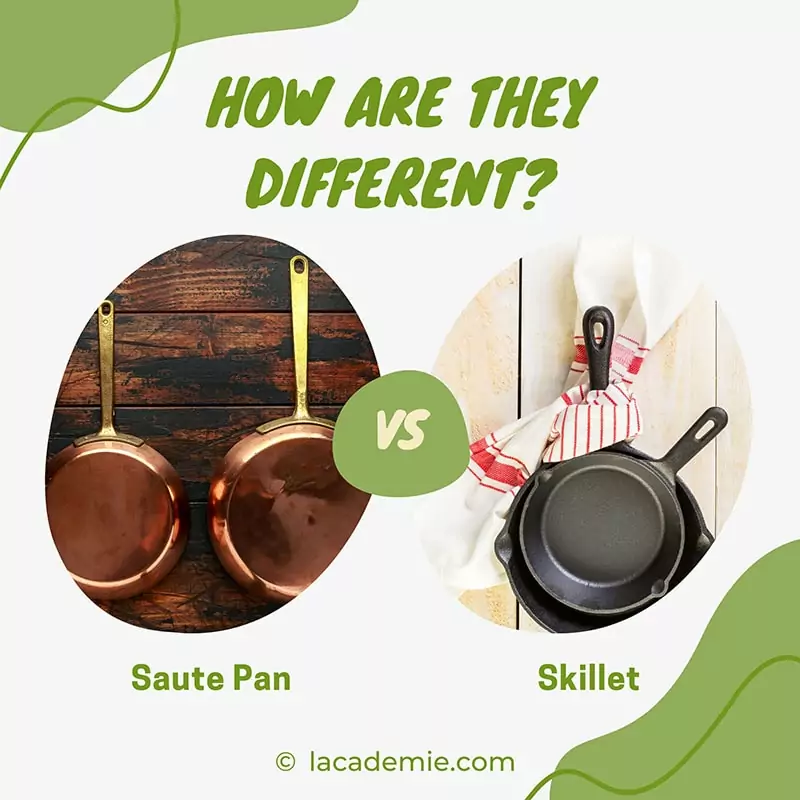 General Information Of Saute Pans and Skillets
You might guess the main purpose of saute pans is for sauteing. That is correct, but you can also fry, brown, or cook liquid recipes like poaching, braising, etc., with this pan.
These pans also come with a lid to increase their effectiveness in locking moisture and heat while cooking. In general, as they are versatile and inexpensive cookware, you can easily find many excellent saute pans from the market.
Skillets are another popular choice in the kitchen. People also referred to them as fry/frying pans, but there is a tiny difference between a skillet and a frying pan regarding their depth. For your information, the first frying pan was made from copper from ancient Mesopotamia(1).
The main purpose of using skillets is to fry, brown, sear, or saute foods. As you can see, a skillet is rather versatile as it's suitable for many different things. For instance, there are so many dishes you can cook with a cast iron skillet that you can prepare a full-course meal with one.
The main purpose of using skillets is to fry, brown, sear, or saute foods. However, skillets barely come with a lid. So now you know the first difference between them is the lid. But what is more? The next part will show you the extensive analysis from various traits of these 2 tools.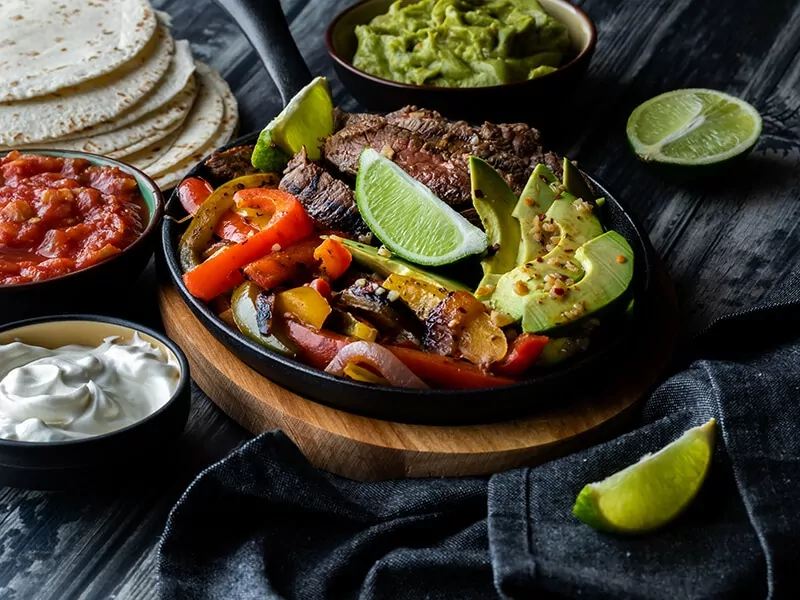 Let's learn various types of pans, including skillets and saute pans, with this short introduction:
How To Tell Saute Pan and Skillet Apart
I used to assume all pans could work the same ways to cook many kinds of dishes. It is quite vague at first about the purpose and feature of a saute pan and skillet. But with the 6 below characteristics, you'll understand how they differ to know which pan is more suitable.
But first, please take a quick look at the table below for a brief comparison between them.
Characteristics
Saute Pan
Skillet
Design
Has straight or slightly curved sides which are higher than skillet's
Slanted edges and shorter sides
Cooking Surface
More surface area
Less surface area
Size
Measured by volume (quart)
Measured by the diameter of the pan's lip (inches)
Weight
Typically heavier than a skillet
More lightweight than a saute pan
Tossing and Evaporation

Not designed for tossing but can hold liquid dishes better
Saute pan's lid can slow the evaporation

Easier for tossing ingredients
Quick evaporation to reduce liquid

Handle
Normally long, large, sturdy, and strongly attached to the pan
Long and sturdy with angled or lightly curved shapes
This is a short explanation regarding saute pan vs. skillet that you should not miss:
1. Design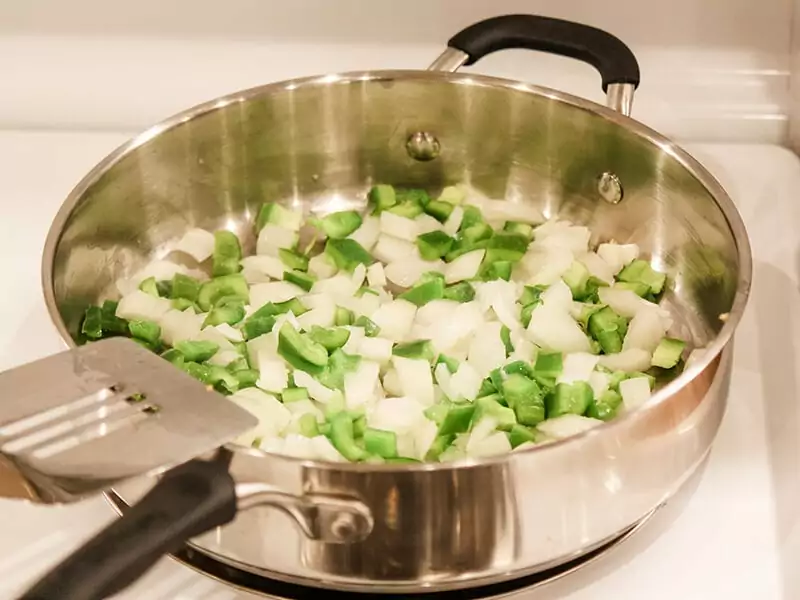 Apart from the lid, you will barely see how their appearance differs at the first look because they all have long handles and flat surfaces, which are quite shallow. But look closer; you will see spot 1 key detail to tell them apart.
This is about their edges. Saute pans are designed with straight or slightly curved sides with the right angle to the interior surface. Moreover, they are a bit higher than regular frying pans generally (1), which might be around 3 to 5 inches.
They also have a larger cooking surface than skillets that allows them to hold more foods or liquids.
On the other hand, skillets have slanted edges, and their sides are shorter and flared out. Skillets are more convenient in tossing and evaporating with this design, which will be addressed in more detail in the following parts.
2. Cooking Surface
The diameter of a pan is measured by the lip's diameter, not by the cooking surface. With the straight sides of saute pans, apparently, these pans have more advantages in surface area.
For example, a 10-inch saute pan will have a 10-inch cooking area, making it hold a big volume of liquid without too much splashing out when you move your pan.
In contrast, skillets' cooking surfaces are smaller as they are designed with curved sides. For instance, if you use a 12-inch skillet, your cookware might only have a 10-inch cooking area.
Overall, you can remember, if both saute pan and skillet share the same diameter, the cooking surface of skillets is smaller than 30% compared to the cooking area of saute pans.
3. Size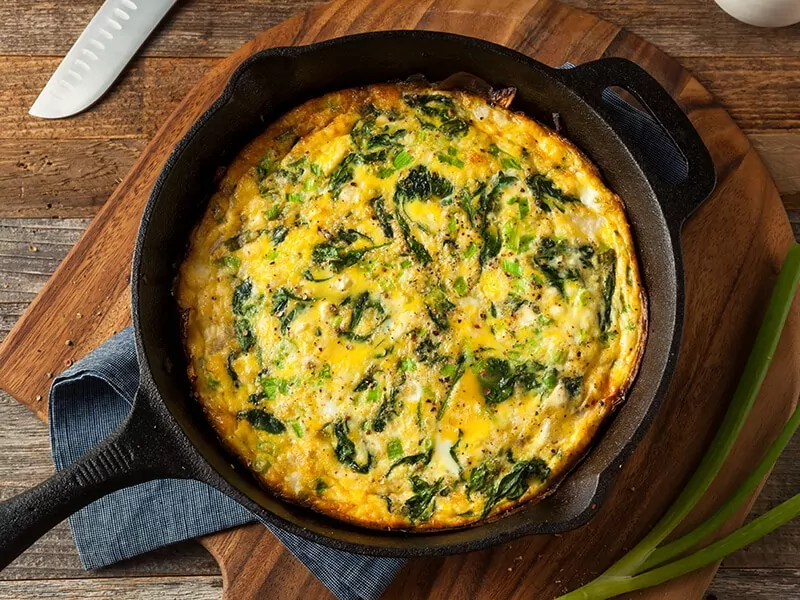 Next, let's discuss their size. Both saute pan and skillet can come in varied sizes; however, there is also a detail to help you distinguish them.
In reality, saute pans are normally sized by the quart, for example, 4-quart, 5-quart, 6-quart, etc. The common size is from 3 to 6 quarts. When you choose a saute pan for you and your family based on its size, you can remember: 1 quart is for 1 eater approximately.
Regarding skillets, they are mostly sized by the diameter of the pan's lip. The popular sizes of skillets are 8-inch, 10-inch, or 12-inch. Many people choose the 8-inch types to cook small dishes like omelettes or a piece of meat.
Bigger sizes, like 10-inch pans, are perfect for bigger food portions that can feed well for up to 4 people. If your household is more than 4 persons, 12-inch skillets are the ideal option.
4. Weight
Saute pans have higher sides than skillets, which means they are generally heavier than the other type. That's why saute pans are more suitable for cooking liquid dishes, while skillets are preferable for cooking dishes that require lifting, shaking, stirring, or tossing.
Moreover, as you do not use a saute pan to toss or flip your food, their heavyweight would not be a big problem.
5. Tossing and Evaporation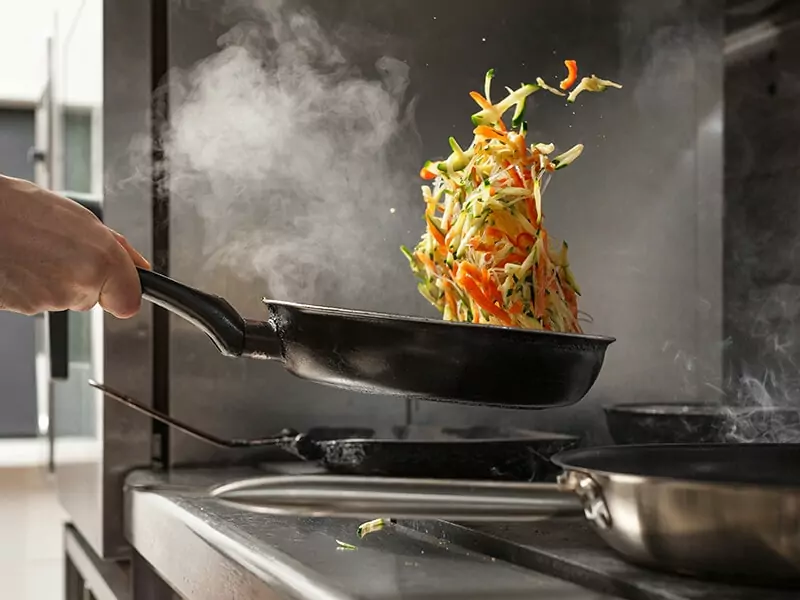 As they have a distinction in designs, their tossing capacity is totally different. If you look for kitchenware to hold dishes with a lot of liquid, a saute pan is a winner. They have tall, straight sides, which make them perfect for these recipes.
On the other hand, you can toss your food easier with a skillet. Regarding evaporation, the skillet and saute pan share a similar level, which means the sauce you cook in skillets will reduce as fast as when you cook it in saute pans, in case you do not use a pan's lid.
As far as reheating food is concerned, skillets are the perfect method to rewarm deep dish pizza, pizza, meat, etc. Depending on the types of food, you might need to add some butter or cooking oil to prevent the dish sticking to the pan.
Many believe a skillet can saute food better than a saute pan as they can constantly shake and toss the ingredients easier. But with a saute pan, you have to use a spatula or spoon to stir the food to ensure the food is evenly cooked.
And do you know sauteing means "to jump" in French, which relates to the tossing ingredients and needs a little bit of oil when cooking(2)? Therefore, a skillet obviously has more advantages in this case.
Do you want to master your tossing skill? If yes, you need to check this demonstration:
6. Handle
All of them need sturdy handles for more convenient cooking. Saute pans' handles are normally long, large, and strongly attached to the pan to carry heavy foods.
The skillet handle is also sturdy and long, but they usually come with angled or lightly curved shapes so you can toss and maneuver more effectively.
Why Choose Saute Pans and Skillets
For better understanding, I will summarize some key points about why you should opt for a saute pan and a skillet.
With a Saute Pan, You Can:
Hold liquid-based meals better as it has taller sides
Cook high-heat searing recipes, or saute, shallow-fry, poach, braise, simmer, etc., foods. Generally, they work fine with both wet and dry cooking methods.
Cook in a longer time with slow evaporation as they have lids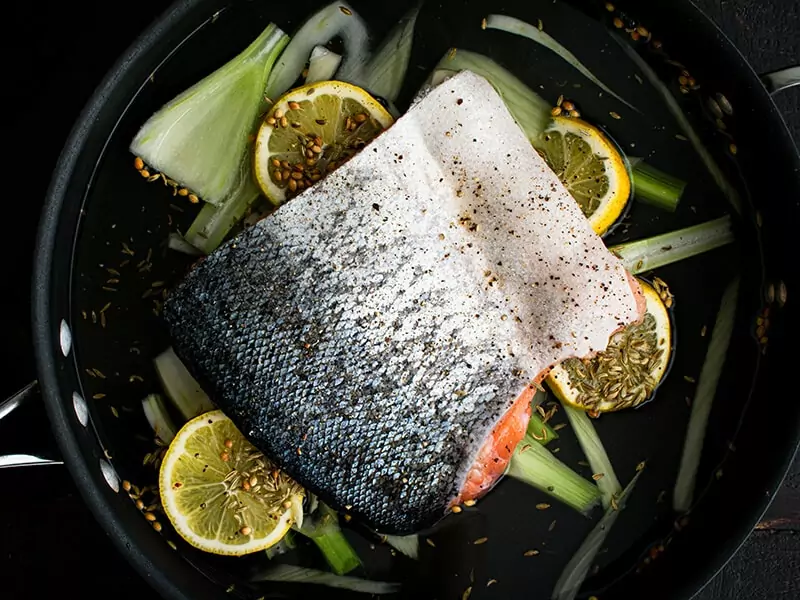 With a skillet, you can:
Saute, pan-fry, high-heat sear, especially stir fry, which is much better than in a saute pan. Overall, it is suitable for dry heat cooking methods
Toss, flip, or shake ingredients (e.g., fried rice, omelettes, etc.) without too much effort
Cook without a lid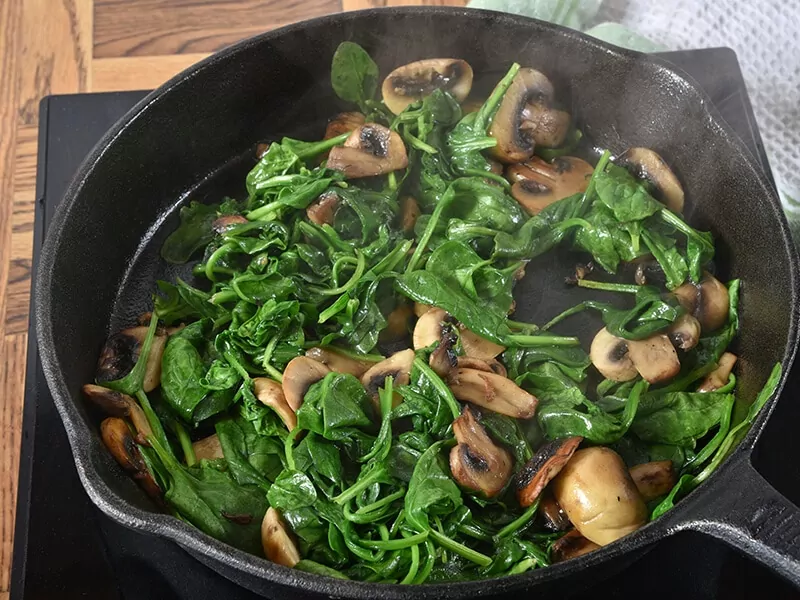 The Best Saute Pans And Skillets On The Market
Here are some products of saute pans and skillets that will satisfy you and make your cooking experience more joyful.
The Calphalon Classic Hard-Anodized Saute Pan is a great choice for a safe and long-lasting kitchen tool. You can cook and clean this pan quickly and easily since it has a two-layer nonstick surface. It is also safe to use in the oven, on electric, glass, gas, or halogen cooktop.
This T-fal B36290 is another alternative for a great saute pan. This cookware features a Thermo Spot indicator, an even-heat base, and a nonstick coating to ensure excellent meals with no effort.
This device may become your new favorite utensil if you have an induction stove. The All-Clad HA1 pan has a non-stick tri-ply interior that allows you to use less cooking oil while still getting great shaking or tossing results.
Have you used a marble pan before? If not, I think you should give this item a try because it not only cooks your food flawlessly but also improves the aesthetics of your kitchen. And thanks to its magnetized base, it works great on most stove surfaces.
There are also other choices of the greatest stir fry pans for your reference, including sauteing pans and skillets.
What To Look For In Buying Saute Pans Or Skillets
After you learn the difference between them and their best products in the market, I will show you some other considerations before buying a skillet or a saute pan.
Material
These types of cookware should be made from durable and safe materials. The most common ones are cast iron, stainless steel, carbon steel, ceramic, hard-anodized aluminum, etc. So if you're concerned with if carbon steel cookware is safe for culinary uses, rest assured.
And some of you might be confused about how stainless steel differs from hard-anodized aluminum cookware to find out the most suitable material. Actually, they all have pros and cons that you need to take into consideration.
Moreover, you should choose products that have at least 2 layers for the pan surface. It could be a combination of aluminum or stainless steel where aluminum can contribute the heat evenly, and stainless steel can retain heat amazingly.
Check this ultimate skillet guide for more information about materials and their characteristics:
Non-Stick Or Not
I bet most of you will choose non-stick for easier cleaning and cooking, right? However, reality shows the opposite. If this is your first pan, a non-stick one is not a great choice.
Non-stick pans are perfect for making omelettes, pancakes, or other light recipes. But when it comes to daily or general-purpose cooking, non-stick cookware might be an issue.
This type of surface is fragile and easily damaged. For extending their lifespan, you should use low to medium heat as they are vulnerable to high temperatures.
That's why many professional cookers choose top-notch wok made from carbon steel, as well as stainless steel, or cast iron pans to cook as they are more durable than non-stick ones. And if you season them right, you can put a great non-stick coating for your utensil as well.
What to do to season a cast iron before using it? Watch this video:
Other Factors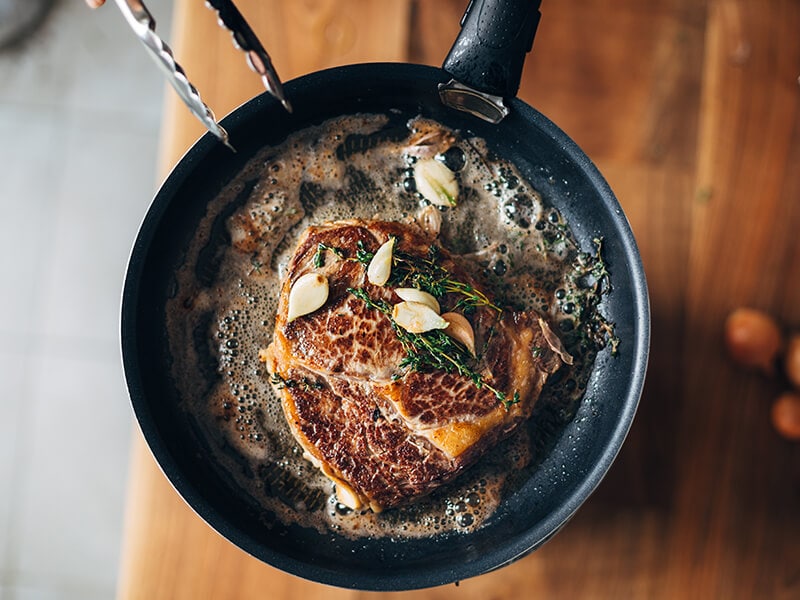 Regarding the handles, opt for riveted ones and avoid welded handles for a longer lifespan. And check for the bottom of your pans. Do not use a disk-bottomed pan as it can fall off after several uses.
Last but not least, you should base your budget on choosing an appropriate utensil. However, if possible, invest in a decent and long-lasting pan.
FAQs
The world of kitchen utensils like pans is varied, but differentiating skillets and saute pans is no longer a problem at this point, right? In case you still have more concerns about these 2 tools, here are some quick answers to common questions relating to them.
Which Cookware Will Be Your Final Choice?
Both are useful kitchen utensils, but there is a slight difference in how they are used. Saute pans are better for recipes that call for a lot of liquid or cooking a large meal because they have a larger surface area.
Stick with a skillet if your favorite recipes are stir-frying, pan-frying, sauteing, or any recipe that requires tossing and shaking motions.
So, tell me about your favorite kitchen gadgets and why you enjoy them so much. If you still have a question or want to share something, please do so in the comments box below. Finally, I hope you enjoy cooking with your new cookware at home. Thank you!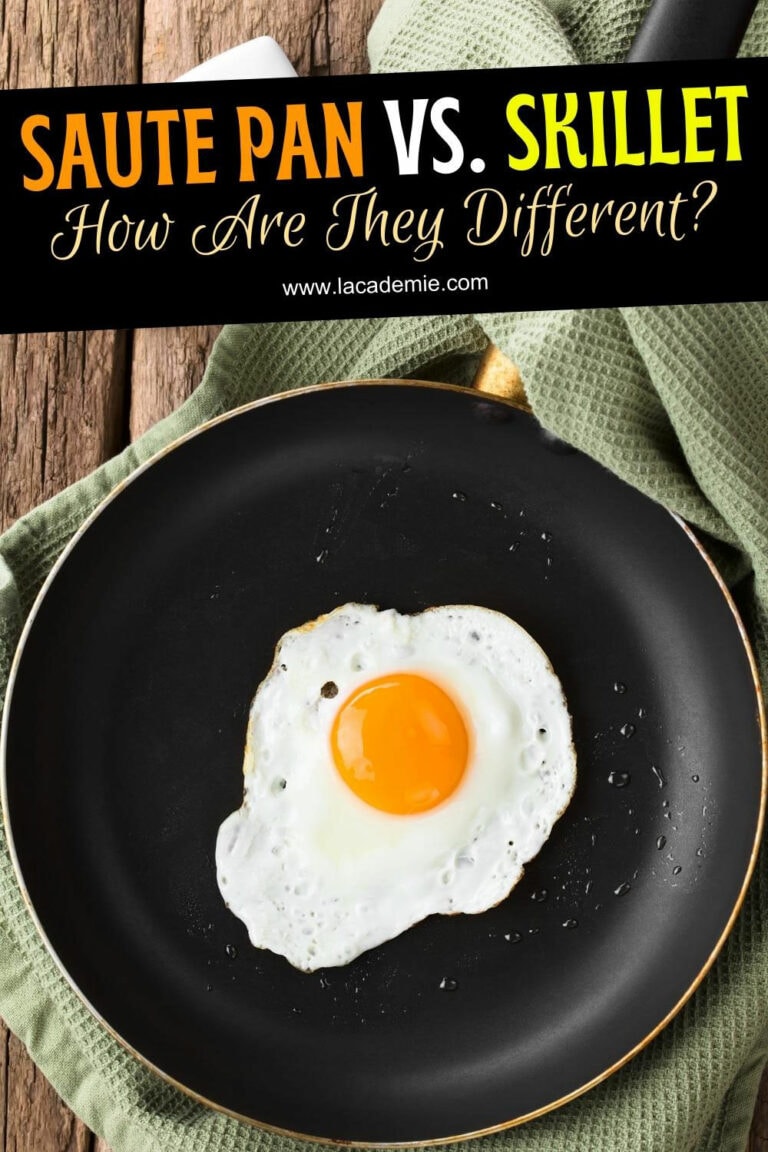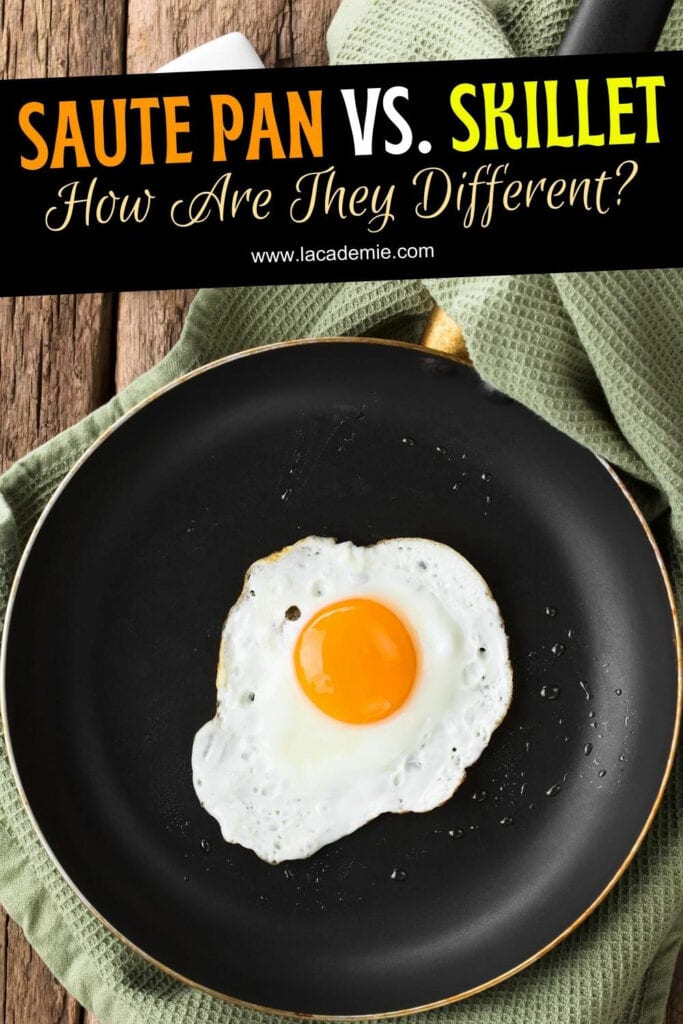 References
En.wikipedia.org. 2022. Frying Pan – Wikipedia.
En.wikipedia.org. 2022. Sauteing – Wikipedia.