Low-calorie cocktails are always top-notch options for drinking enthusiasts, no matter the occasion! That's right. These boozy cocktail recipes are the perfect way to destress after a day at work, enjoy a summer night by the pool, or even cheer for the holiday with your folks.
However, too much alcohol equals too many calories, which results in many health risks that may weigh on your conscience. But just because you're sticking to a healthy pattern doesn't mean completely giving up on those boozy happy hours you look forward to.
For your interest, I've compiled a list of the best low-calorie cocktails that are perfect for every occasion of the year. They come with a brief instruction, recipe, and flavor profile to give you a hint of what you're looking at so that it's easier for my fellow regular drinker!
Plan your next cocktail party and surprise your guests with your bartending skills!
Everything You Need To Know About Low-Calorie Cocktails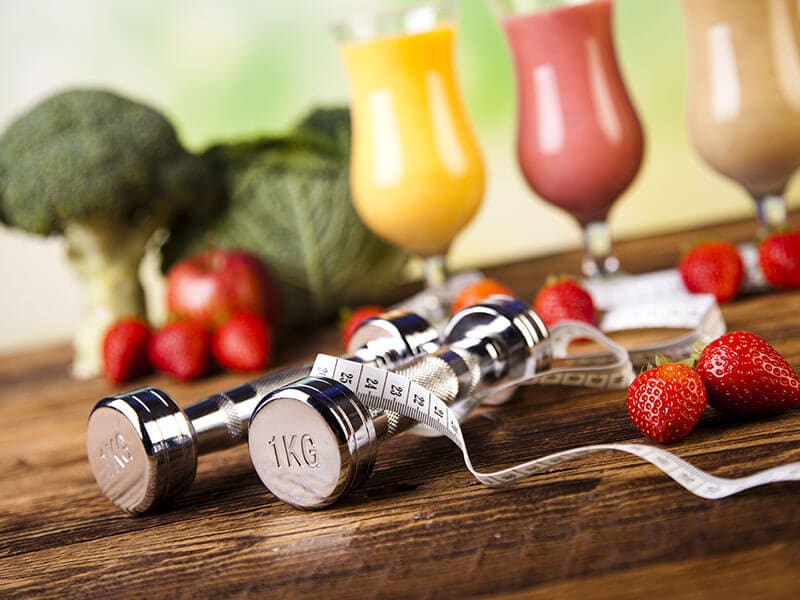 Low-calorie drinks are always the best bets, whether you're sticking to a strict weight-loss diet or just being mindful of the alcoholic carb intake every happy hour. To give you a clearer idea of what you're looking at, take a look at these pieces of information.
Have you ever wondered what adds up to your favorite boozy treats? One night out with a couple of cocktails can build up about 500 calories, making mixed cocktails the worst choices for health-conscious diets.
A simple rule for alcoholic carbs is that liquor contributes the most calories. Other ingredients such as sugar, ice cream, cream, and soda are also exceptionally high in calories count.
The particular number depends on the size of the glass, the mixers, the proof, and the amount of alcohol used. However, a glass of wine generally comes to about 125-150 calories. Meanwhile, every 12 ounces of beer contains 64-198 calories.
Another factor that you should be concerned about is super-caloric cocktails. Mixologists can easily use their creativity to make a dessert disguised as a cocktail or various garnishes that involve high-calorie elements like sugar rims or a sweet touch on top of the glass.
Tips And Tricks To Drinking Mindfully
Just because you're sticking to a health-conscious diet doesn't mean completely giving up on your relaxing treats. Rather than that, it's best to choose what you drink and all the ingredients that go into it in a mindful manner!
The first and most important rule to healthy drinking is picking low-calorie, fresh, and natural ingredients. Indeed, replacing the required elements with their sugar-free alternatives. Also, always check the sugar content of something before tossing it in.
Secondly, the less alcohol, the less you have to worry about. Light beer, wine, and cocktails with low-calorie mixers are your best bet. For instance, replacing regular soda with diet soda is effective in saving 100 calories. That's quite some time at the gym!
If you're going all the way, choosing mocktails, which don't contain any alcohol content, over typical cocktails is the next big step in your healthy eating pattern. Either way, stick to moderation and only have one glass in a sitting.
Another piece of advice is to dilute your beverage by using sparkling water or club soda. In many mocktails, club soda works well as a nonalcoholic replacement for vodka. Also, skip the mixers and sugary garnishes to avoid a few more calories.
The Best 21 Low-Calorie Alcoholic Beverages For Your Cravings
If you're a regular drinker like me, dig into these crowd-pleasing and healthy cocktails, and you won't spend a day without some booziness!
Total time: 5 minutes
Skinny Margarita is a classic in every drinker's repertoire; it is guaranteed to be a boozy summer hit! This low-calorie rendition has 185.5 calories, much lower than the traditional Margarita, which generally weighs around 500-600 calories.
The perfect Skinny Margarita combines orange liquor, tequila, fresh-squeezed lime juice, and obviously, ice. At its best, tequila and lime juice perfectly balances each other, while the ice brings everything together in a desirable happy hour treat.
If time is on your side, don't be shy to add an elegant finishing touch by salting the rim of the glass. You'll love a glass or two of Skinny Margarita to enjoy with some Enchiladas or grilled chickens during those weeknights and holidays. Give it a try!
The Skinny Margarita can't be any easier than this!
Total time: 3 minutes
Are you passing on the big punch? Mimosa is a go-to drink when you're in the mood for an easy-drinking cocktail without packing lots of booze. Besides being an indispensable brunch cocktail, this delightful triple sec cocktail also works well for parties and special occasions.
Mimosa boasts a bright, juicy flavor, starring (preferably chilled) orange juice as its main attraction. For extra sweetness, you can use triple sec and vodka as recommended or another type of orange liqueur in your cellaret, such as Grand Marnier.
More often than not, Mimosa is served on a champagne flute. But if you're throwing a huge party, the easiest way is to fill up a large pitcher and set it out next to trays of snacks. You won't hear many compliments with this boozy treat because your guests are busy drinking!
Pull the timeless Mimosa to perfection with one of these three recipes!
Total time: 3 minutes
The Sea Breeze is one of the most infamous vacation-to-the-beach drinks. The story of this summer cocktail goes back to the 1920s when it was made up of only Gin and grenadine. Then, along with Cape Codder, the drink became a big drinking icon in the 80s.
Essentially one of the easiest cocktails to whip up, the Sea Breeze features three main elements: vodka, grapefruit juice, and cranberry juice. As a result, its flavor profile is super refreshing and quite tart yet with no underlying note.
The typical way to enjoy Sea Breeze is over ice, in a tall glass, and with a wedge of lemon for garnish. One sip is enough to feel like lying on the beach in the summer. This is an excellent option for occasional drinkers, allowing you to relax without knocking yourself off your feet.
Total time: From 4 minutes to 5 minutes
Dating back before the Jazz Age, Gimlet belongs to the class of old-school cocktails that never go out of style. And that's for good reasons. This lime-garnished and light green gem is exquisite and delicious and requires no effort to create.
Faithful to its legacy yet allowing for some liberties, a standard modern-day Gimlet comprises Gin, lime juice, and simple syrup. To make this famous gin cocktail, you should put a coupe glass in the fridge to chill beforehand.
The result is a beautiful balance of sweetness and tanginess with a fragrance of Gin that awakens your appetite. Typically coming at fewer than 200 calories, Gimlet is perfect for an afternoon sip without the guilty pleasure.
Treat yourself to a lovely and tasty Gimlet with this easy tutorial!
Total time: 5 minutes
You know it's a simple recipe when all the ingredients can be counted on one hand. That's right! Some say it tastes like lemon candy for the sweet and tart flavor coming from lemon juice and unsweetened syrup, which is strong enough to disguise the alcoholic taste.
Unlike many Lemon Drop variations, this cocktail is just 145 calories. The fact that it's a low-carb and Keto-approved cocktail make it much friendlier for folks on a strict diet. But that doesn't mean it skimps on any flavor at all!
Sweet, lemony, and zesty, the drink is destined to be loved. Ready in 5 minutes; it takes little to no effort to enjoy at leisure. Garnish it with a sugar rim to balance out the tartness if needed, and a lemon wheel makes it visually stunning for any occasion.
Total time: 10 minutes
An iconic Spanish cocktail, Sangria is famous even among casual drinkers globally. This timeless drink comes from the word "Sangre," which is associated with the distinctive red color.
This recipe uses fresh cherries to give it a unique flavor. Combined with triple sec's sweet and citrusy punch, blackberry Sangria will provide an unforgettable mouthfeel that tastes like the perfect summer night around your loved ones.
The only thing better than a serving of fruit is boozy fruit. Better yet, with the berries providing the fighting power of antioxidants, this drink can give your overall health a boost.
I love this Spanish icon because it gets better with time, making it the perfect holiday treat that goes well with big family feasts. You should make it ahead of time and serve it with a touch of ginger beer and a cinnamon stick.
You can't beat the summer heat without a glass of Black Cherry Sangria!
Total time: 5 minutes
Green Apple Martini, or Appletini, is in line with other tried-and-true alcoholic beverages. The principal element includes a sour apple liqueur, vodka, lemon juice, and obviously, apple juice!
Visually speaking, this classy Martini cocktail look so pretty on its own with the light green and smooth color. It's easy to fancy the drink up with a sugar rim or a slice of green apple floating on top.
Appletini gives off a sweet, sour, and refreshing taste at its finest. While it can be made any time, this cocktail is especially famous on St. Patrick's Day (the global celebration day of Irish culture). If you don't enjoy a heavy Guinness or beer, this green-colored drink is just for you!
Total time: 10 minutes
Fear not, fellow casual drinkers, for the Bloody Mary doesn't contain any blood! Although the history of its name remains debated, its birthplace is a different story. Most sources point to Harry's New York Bar in Paris in the 1920s, during an experimental process.
There're reasons why Bloody Mary has claimed its throne as "the world's most complex drink" and America's most popular brunch drink. Tomato juice, the show's star and also what creates the signature red color, lends itself to an incredibly umami and hearty taste.
It's proper to say that Bloody Mary's flavor is second to none. Thanks to the blend of spices, it boasts a rich, fulfilling taste and a satisfying texture like no other beverage. Many folks consider the drink a "meal in a glass" for that reason.
But that's not everything great about this good-old cocktail. The drink is proven to have therapeutic properties, making it an effective hangover cure and one of the healthiest to consume. You won't regret trying this low-calorie and super-tasty drink for sure!
Whip up Bloody Mary like a pro with this step-by-step guide!
Total time: 2 minutes
Owing to Cuban cuisine, Mojito has gained a reputation among drinkers. Traditionally, this highball combines white rum, fresh mint, and club soda. Rather than sugar, this Mojito recipe utilizes zero-calorie simple syrup, so you can save some minutes at the gym!
From the ingredient list alone, you can tell that Mojito is the epitome of refreshing drinks for curing the summer heat. The fizzy mint flavor stands out with a hint of sweetness that masks the rum, so be careful with the amount you consume.
In creating a standard Mojito, the appeal should be clear and light. When it comes to Mojito variants, there are dozens of options. Please don't be shy to experiment and discover your favorite way of making it. Better yet, this recipe brings the typical 240-calorie drink down to just 100!
Total time: About 5 minutes
Swapping your typical Gin and Tonic cocktail for this Skinny version can do wonders for your health, significantly aiding a weight-loss diet. Be it pool parties, summer cookouts, and game nights with your pals; this tasty cocktail is what you'll be sipping on all the time!
The making of this Skinny cocktail is stripped down to the bare essentials of lime juice, Gin, and cucumber juice. Instead of Tonic water, it incorporates the diet version, which gives off the same club soda-like taste and lots of bubbles minus the calories.
A delightful boozy drink after a heavy meal, Skinny Gin and Tonic can be enjoyed on its own or with some simple garnishing pieces. Whether it's a lemon wedge or miniature cucumber bits on a Martini pick, the creativity is up to you!
Total time: 5 minutes
Just sticking to a healthy drinking pattern doesn't mean you have to give up on your favorite summer thirst quencher! Long Island iced tea, at its simplest, features several hard alcohols such as vodka, rum, tequila, and Gin.
In this healthy beverage, diet coke is your best company. It's crisp, refreshing, and creates good bubbles that produce a remarkable effect on the drink. It's so addictive and super-drinkable that you'll find yourself with an empty glass in a snap.
With a good amount of alcohol, Long Island iced tea is as boozy as it can get. Of course, enjoying too much of this drink will knock the senses out of you, so stick to moderation if you're not a regular drinker. Mix up a huge batch and share it with your pals by the pool this summer!
This healthy spin on the Long Island Iced Tea is a must for folks on a Ketogenic diet.
Total time: From 2 minutes to 3 minutes
With one standard serving coming at 154 calories, Rob Roy might be your new favorite low-calorie treat on a steamy day. This old-fashioned drink has been rocking around for hundreds of years, from craft cocktail lounges to beer-and-a-shot places around town.
Rob Roy is an exciting medley of vermouth, Scotch, and aromatic bitter. Cherry juice can also be added for a touch of sweetness and tartness. Although some folks mistake it for the Manhattan cocktail, the latter often calls for American whiskey rather than Scotch.
At its finest, this tried-and-true cocktail boasts a signature reddish color and a complex flavor profile that ranges from fruity and slightly sweet to nutty. You can also taste a delicate and unforgettable hint of smokiness from the first sip.
Total time: 3 minutes
The roots of Daiquiri can be traced back to the port town of Daiquirí, Cuba, hence the name. As the story goes, Jennings Cox invented the drink when he ran out of Gin at a cocktail party. Then, in 1909, it was carried into American culture and rose to fame quite quickly.
A Cuban cocktail invention, Daiquiri's main ingredients are the trio of rum, lime, and sugar, all of which are abundant in the country. The drink is often enjoyed without any garnish, but a twisted lime peel on top is lovely for the eyes.
Curious about what this tropical cocktail tastes like? Essentially, Daiquiri has a nice balance between the slightly sweet, funky flavor of rum and the sourness of lime. A bit of sugar perfectly rounds out the drink and is adjustable to your liking.
This version of the classic Daiquiri is terrific for weight-loss diets!
Total time: 5 minutes
A low-calorie tequila drink? Yes, please! Paloma tends to come at around 158 calories per serving, so it's okay to have more than one glass without weighing on your conscience.
To prepare a typical Paloma, you'd have to combine tequila, grapefruit juice, simple syrup, and lime juice and pour the mixture over ice. Finally, club soda is added on top. Sparkling sugar around the rim or a lime wedge provides a classy touch to the cocktail.
One sip will explain why Paloma is Mexico's most treasured beverage. Sweet, tart, citrusy, and refreshing, this drink's got it all! Plus, this versatile treat pairs well with oceanside lounging as well as it does during the snowed-in season.
With this guideline, a glass of Paloma shouldn't be a hassle to whip up!
Total time: About 5 minutes
Undoubtedly, pineapple is the ultimate seasonal fruit to cool off the summer heat. And while it blends beautifully with different spirits, pineapple's most notable match is rum. If you're short on time, this easy-breezy drink is what you're looking for!
At its most drool-worthy, this tasty pineapple-flavored cocktail tastes and looks like relaxing on a summer beachside. The key to nailing the lively yellow color is pineapple juice and, occasionally, ginger ale.
On the other hand, the use of spiced rum gives off a slightly sweet taste with notes of orange and vanilla. Whenever you're throwing a party or special celebration, this simple cocktail easily pleases the crowd and lets everyone have a good time with minimal effort!
Total time: 2 hours 10 minutes (Including chilling time)
Like the other guilt-free cocktails, this low-calorie version of the classic Sangria is best-suited for happy hours without building up your weight. That's right! Unlike the regular version, which goes up to 300 calories, the Skinny rendition is only 70 calories.
I love this beverage because it's entirely customizable for your taste. Don't hesitate to muddle some of your favorite fruits, including strawberries, watermelons, or peaches, at the bottom of the shaker before adding ice.
Light on the calories yet big on the freshness and flavors, Skinny Sangria is the ultimate way to cool off in less than 10 minutes. This citrus drink perfectly complements seafood and spicy foods, making it an excellent choice for sharing at summer fiestas (parties or celebrations).
Healthily enjoy summer with this Skinny Sangria cocktail!
Total time: About 10 minutes
It's safe to say that Peach Bellini is no stranger to seasoned drinkers. The roots of this delicate cocktail can be traced back to Venice in the 1940s. Therefore, it's considered the quintessential beverage of the region by many.
The most basic version of this beloved peach-flavored cocktail features one part of white peach puree at the base and two parts of Prosecco sparkling wine. That's it! With the addition of raspberry puree, this Italian drink can be very eye-catching with its signature pink glow.
Peach Bellini delivers a sweet, fruity, and incredibly refreshing flavor when it comes to taste. Over time, this champagne cocktail has become one of the most popular brunch and shower drinks, especially as summer rolls around.
Thanks to fresh peaches, this Italian drink can give off a sweetness minus any sugar, which is beneficial for drinkers watching their diets. It's worth whipping up a big batch to beat the heat!
Total time: About 3 minutes
The incredible balance between whiskey, bitters, absinthe, and sugar from the simple syrup sets Sazerac from the crowd. The origin story of this popular beverage dates back to New Orleans in the mid-nineteenth century and thus is regarded as one of the primary classics.
Over centuries, Sazerac has grown to embody the spirit of its birthplace. Nowadays, the drink can be described as the taste of whiskey combined with notes of sweetness and bitterness.
Walking the streets of New Orleans, anyone can order this timeless vintage cocktail in most traditional bars and restaurants. If you plan to serve Sazerac, whip it up in advance. Then, preparing the drink is as simple as pouring a lemonade pitcher!
Total time: 5 minutes
For most drinking aficionados, the Old-Fashioned is a timeless bar standard. And it's worth the hype. Dating back to those early days of the unforgettable cocktail era, this cherished gem is truly one of the oldest mixed alcoholic drinks in the cocktail canon.
How did the name "Old-Fashioned" come to life, you asked? It's all about how it's made, with folks at the bar requesting their cocktail to be made the "old-fashioned" way. Simple and minimal, it's quite the type of cocktail you can dish up at your home bar.
Originally known as the Whiskey Cocktail, the drink is commonly made from whiskey, aromatic bitters, water, and syrup. An orange peel or a few maraschino cherries at the bottom elevates its sophisticated appearance to boot.
For folks who haven't tried this classic, the flavor of Old-Fashioned is very spirit-forward, with the taste of whiskey shining through. In this carefully mixed up cocktail, the garnish isn't just for show! All the elements create a lightly sweetened, citrus, and bitter mouthfeel.
Total time: 15 minutes and cooling time
The Ruby Slipper is nothing short of luxurious. Orange juice, cranberries, and cranberry juice create a refreshing cocktail perfect for keeping the summer blues at bay. Nice and simple with a few ingredients, you'll be surprised at how easy this drink comes to life!
At first glance, Ruby Slipper is destined to have all eyes on it. This pretty-in-pink drink has a livid color that makes it the perfect beverage to serve at brunches and bridal showers.
Ruby Slipper has about 163 calories, so you can save yourself a few minutes at the gym without missing out on a boozy good time. In terms of flavor, it boasts a subtle hint of sweetness to the primary tartness without being overwhelming.
Total time: From 15 minutes to 25 minutes
Perhaps nothing more famous among drinking aficionados, Mulled Wine is especially in high demand during the Christmas season. This particular cocktail for Christmas is a gently warm, spiced red wine made with potent spices like cinnamon, star anise, and clove.
A quintessential winter beverage, it's proper to say that Mulled Wine has a special place in many European households. The result is nothing less than a balance of sweet, tart, smoky, and many fruity notes all in one sip.
For one, making this lovely red-hued cocktail is as simple as allowing all the ingredients to simmer and mellow together for about 2 hours before serving. Once the pot is nicely hot, you can ladle it into a glass and serve it warm to enjoy the coziest treat in the cold weather.
Since Mulled Wine is a traditional cocktail, there's simply no need to splash out on a pricey bottle to bring this recipe to life. Undoubtedly, this winter drink brings back the spirits and thoughts of Christmas regardless of what time of the year you make it.
As Christmas rolls around, prepare this cocktail for your folks!
Enjoy Your Happy Hour Without Gaining Much Weight!
Whether you're planning to spice up your next summer party or tired of the same-old cheap beer as a chaser, I hope you've found your favorite alcoholic float to enjoy this summer!
Most of these quintessential cocktails can be whipped up with some simple ingredients that you already have in your home bar. From spicy and quite bitter to fruity with notes of sweetness, this round-up of cocktails is sure to satisfy even the toughest drinker.
So what are you waiting for? Keep me updated on your bar-tending journey, and let me know if you have any questions regarding these beverages. Finally, don't forget to let all your friends and coworkers know about these excellent drinks by sharing them via social media!
Nutrition Facts
1 servings per container
---
Amount Per ServingCalories119
% Daily Value *
Total Fat 0.2g

1

%
Sodium 37mg

2

%
Potassium 145mg

5

%
Total Carbohydrate 21.1g

8

%

Dietary Fiber 0.4g

2

%
Sugars 9g

Protein 0.7g

2

%
---
* The % Daily Value tells you how much a nutrient in a serving of food contributes to a daily diet. 2,000 calories a day is used for general nutrition advice.