Do not worry about the drinks at your party because the best keto cocktails will be valuable options for you. These recipes are low in carbs, so they are suitable to go with other meals in your ketogenic diet. Furthermore, these cocktails are inexpensive and easy to make.
They are the outstanding additions to your vacations, holidays, and other special occasions. Therefore, please read this article carefully and get your favorite tutorials. I believe that their taste will not let you down.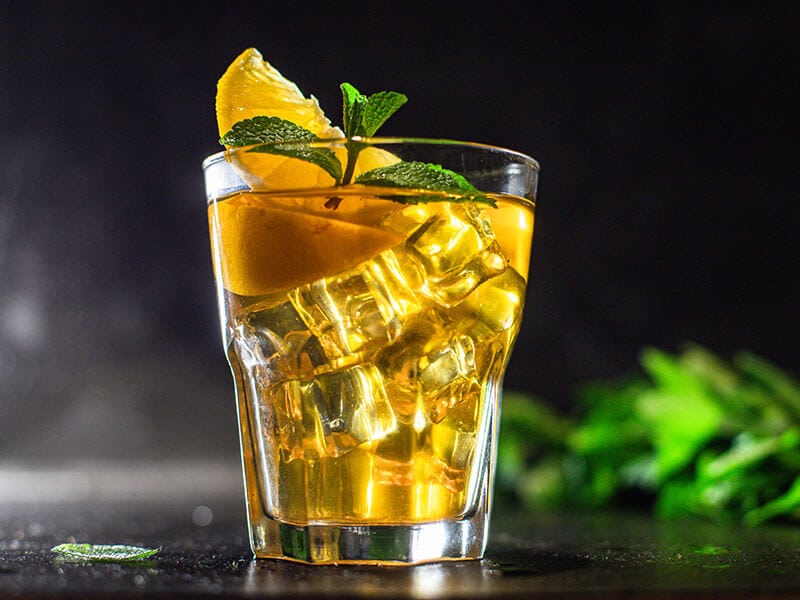 What Is Keto Diet?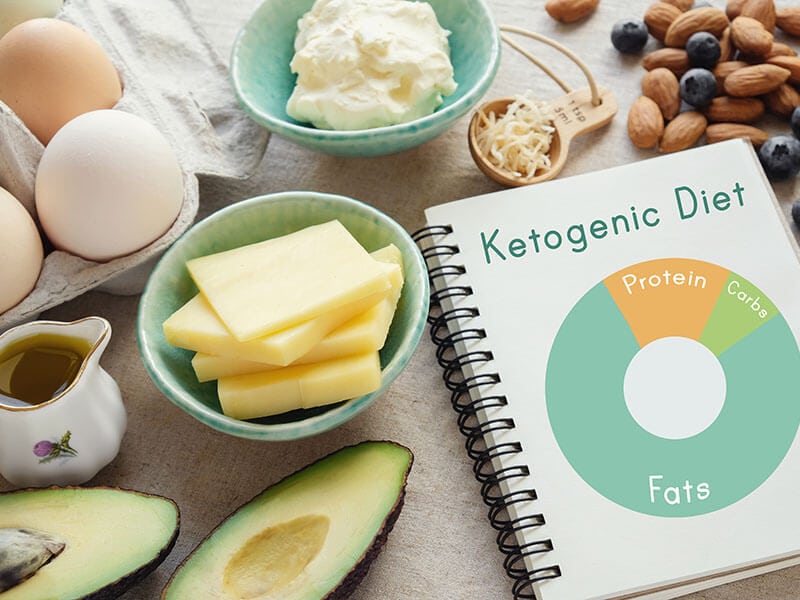 The keto diet or ketogenic diet is a standard diet that involves reducing carbs and increasing fat. This is pretty similar to Atkins and low-carb diets. This means that the number of decreasing carbs will be replaced by fat.
Your body will be in a Ketosis state – a metabolic state. At this time, fat will play an essential role in providing energy instead of carbs. This will accelerate the fat-burning process.
Significantly, fat will turn into ketones in the liver and provide energy for your brain activities. In addition, this diet is good for reducing sugar and insulin in the blood and increasing ketones.
Many different ketogenic diet versions include standard, targeted, high protein, and cyclical ketogenic diets. This method is one of the most effective ways to lose weight and avoid the risk of other diseases.
Some Essential Things About Keto Cocktails
When it comes to keto cocktails, you will think of alcoholic drinks containing low carbs. To process these fantastic and delicious keto cocktail recipes, you must use zero-carb alcohols.
In countless types of alcohol, you should prioritize distilled spirits, such as gin, rum, tequila, bourbon, whiskey, brandy, and vodka. Furthermore, you can use white wine, dry red wine, and sugar-free sodas for ketogenic drinks.
Sweetener is a critical part of many excellent cocktails. Syrups, sodas, liqueurs, juices, and sugar are the typical choices. However, sugar-free substitutes are other acceptable choices to bring the best performance to make diet cocktails.
Excellent Keto Cocktails For Your Upcoming Vacations
It is time to come to the essential section of this article. The article will show the list of fabulous keto cocktails specifically, and your job is to follow the instructions of each recipe to get the best drinks.
Total time: About 10 minutes
If you follow the keto diet with low-carb ingredients, keto Margarita is an ideal suggestion you have to add to your menu. Because of the refreshing taste, this delicious cocktail treat is fantastic for warm summer days.
Margarita is a traditional version made from orange liqueur, lime juice, and tequila. Significantly, the cocktail glass looks beautiful with salt on the rim of the glass. I recommend using orange flavor extract instead of orange liqueur in this recipe.
You just need to add all essential ingredients into the blender in the proper ratio and blend until getting a smooth texture. Let's pour the excellent mixture into the gorgeous glass and serve it to your guests.
Let's explore the methods to make outstanding keto Margarita.
Total time: Around 5 minutes
When referring to the excellent keto cocktails, it is a shortcoming not to mention Caribbean Rum Punch. This recipe is perfect when you need the tropical touches in your daily diet. The incredible pineapple, coconut, lime, and orange flavor will captivate you right away.
However, to avoid increasing the calorie and sugar content, it is good to use water enhancer rather than fruit juice. Coconut pineapple and orange water enhancers and lime juice will bring a fruity note to this drink.
Dark rum and light rum will supplement liqueur flavors for the recipe. In addition, I love this cocktail because the carb content of Rum Punch is less than 1 per serving. And it is a perfect choice for losing weight.
Total time: About 5 minutes
This Lemon Drop Vodka Martini is one of the best choices for your keto diet due to its low-carb and sugar-free. The easy and skinny recipe is loved by many people worldwide, so please go to the kitchen to process this marvelous drink in just 5 minutes.
To make this recipe, it is necessary to prepare vodka, sugar-free lemon syrup, lemon juice, and other simple ingredients. For the best result, it is good to choose unsweetened vodka. This recipe contains about 2 net carbs.
Vodka's warmth and characteristic flavor will tickle your taste buds. Furthermore, you will fall in love with the tartness and citrus note of lemon juice and unsweetened lemon syrup.
Total time: About 2 minutes
I am so surprised by the convenience and simplicity of this recipe because you just spend about 2 minutes making this fantastic cocktail. Keto Mojito is a typical treat on summer holidays with a delicate, refreshing taste and low carb.
Keto Mojito comprises about 4 net carbs. Vodka is the soul of this beautiful recipe. In addition, the appearance of lime juice, club soda, and mint leaves will enhance the citrus touch and fresh taste of this dessert.
To get the incredible cocktail to try, you have to create a mixture of mint leaves, sweetener, and lime by a muddler so these ingredients can release their flavors. Do not forget to add ice to the glass. You can serve this drink after adding vodka and club soda.
Follow these directions to process delicious keto Mojito.
Total time: Around 2 minutes
If you have a vacation on the beach, you should prepare Keto Vodka Lemonade for your family members. You can feel the slight sweetness and slightly tart flavor of this sugar-free cocktail. Also, it is a fun option during warm weather.
This yummy drink is unsweetened and gluten-free, so it is a healthy option. In the keto recipes, lemon is an ideal component since it contains about 3.5 grams of carbs. To bring a mild sweetness to this recipe, you need monk fruit or other sweeteners.
Total time: About 5 minutes
Do you have any plans for your particular weekend party? Let's follow these instructions in the recipe I share to make keto Whiskey Sour treat your loved ones. The dominant taste in this cocktail is sourness.
However, you can find the exquisite sweet taste in this drink that creates a balance in flavor. Furthermore, the silky-smooth consistency of keto Whiskey Sour will leave a deep impression on your mind.
Instead of whiskey, it is possible to use bourbon in this fantastic drink. In particular, egg white in this recipe will create the highlight for your loved alcoholic liquid.
Please check the tutorials to create yummy Keto Whiskey Sour.
Total time: Around 2 minutes
If you ask me about one of the most famous rum cocktails worldwide, my answer is Rum And Coke. These ingredients are easy to find because of their popularity, so this recipe is the most accessible combination globally.
There are many types of rum that you can apply to this recipe. Aged rum is one of the best options with deep flavor. It is a mixture of coconut, almond, citrus, and vanilla notes. Furthermore, you can use White rum or Dark rum for this cocktail.
Zevia coke is a zero calorie and sugar soft drink, so it is the best choice for this keto version. Before using this drink, adding a bit of fresh lime juice is better.
For your information, Rum and Coke is also known as Cuba Libre and originated in Cuba in the 1900s. Its name means "Free Cuba" in Spanish.
Total time: Around 3 minutes
If you are a big fan of Rum Chata (a cream liqueur), I guarantee you cannot resist the appealing taste of this Low-Carb Vodka Chata. All ingredients I use in this recipe are low in carbs. In addition, you will be conquered by the creamy texture of this drink.
The creamy texture is created by sugar-free almond milk and whipping cream. Cinnamon and nutmeg will add a warm hint to your cocktail. Thanks to the low carb content of about 0.6 grams, it is compatible for adding to your keto drinks menu.
You can substitute rum for vodka because of the similarity in carb and calorie contents between 2 ingredients. Both of them contain about 64 calories and 0 carbs. Do not hesitate to make this incredible drink right now.
Total time: About 5 minutes
You can imagine relaxing on an island in the Caribbean while enjoying a tasty keto Pina Colada. This sugar-free cocktail is a superb option for the upcoming summer. It is a fast and effective method to cool your body down.
Pina Colada has been a national alcoholic beverage of Puerto Rico since 1987. Initially, this recipe comprises rum, coconut milk, and pineapple juice. Gradually, this cocktail spreads to many regions worldwide.
The typical flavor of this recipe comes from rum, coconut milk, and Pina Colada extract. You need to use unsweetened coconut milk. Do not worry about the lack of sweet taste because of the support of monk fruit or erythritol sweetener.
It is manageable to prepare keto Pina Colada with these simple directions.
Total time: About 5 minutes
Cosmopolitan (or Cosmo for shorten) is a long-standing recipe with a slight tart and sweet flavor. It is time to enjoy your happy moments with this yummy drink. It is a perfect combination of vodka, orange extract, cranberry, and lime juices.
You will love the freshness of this charming pink cocktail. The characteristic pink color of Cosmo will make you want to taste it right away. After shaking for about 10 seconds, you will have a delicious glass of funny cocktail for dessert.
Total time: About 5 minutes
The well-known keto Paloma is a mouthwatering tequila cocktail with the distinctive hints of grapefruit and lime. You do not need to care about the carb content since the grapefruit soda is free of sugar.
Moreover, the typical sour taste of lime juice with an extra refreshing flavor will blow your mind away. To decorate this cocktail, you can soak the rim into the coarse salt and zest mixture, and do not forget the lime wedge or grapefruit wedge.
There is no exact information about the origin of this cocktail, but the common idea shows that this amazing recipe is the invention of Mexicans, and it has various variations.
Total time: Around 10 minutes
Your menu will be diverse with the unique Low Carb Strawberry Basil Bourbon Smash recipe. It is an effortless drink because you just need to take advantage of the available ingredients in your kitchen.
Let's start filling the glass with ice. Next, you will put basil, strawberries, bourbon, and erythritol in the shaker and muddle until getting the juice of basil and strawberries. After adding lemon juice, pepper, and ice, you can enjoy the drink and shake them together.
It is essential to garnish the cocktail with a basil crown and strawberry slice to enhance the aesthetic of this outstanding dessert. Instead, you can replace vodka or rum for bourbon, depending on your preference.
Total time: Around 5 minutes
Do you know traditional White Russian? This delicious cocktail is the incredible fusion of coffee liqueur, vodka, and cream. However, this keto version will fit your diet requirement and it will not let you down.
Primarily, you should add unsweetened cold brew to create a distinctive shade for this drink. Using keto sweeteners like lakanto or swerve is also essential. It is common to be served with ice to get the best performance.
Overall, keto White Russian is your savior to satisfy your sweet tooth at the parties. It is one of the iconic members of the low-carb drinks collection. Also, this 3-gram-carb cocktail's creamy and smooth texture will fascinate you instantly.
Discover the proper instructions to make excellent keto White Russian.
Total time: About 20 minutes
If you have a BBQ party with a Mexican theme, you should not neglect keto Strawberry Serrano Margaritas. It is a collection of sweet, spicy, tangy, and fresh flavors. In particular, the amount of carbs in this recipe is about 3 carbs.
Strawberries are a fresh and quality option in many culinary recipes and drinks. The characteristic spicy cocktail is made up of serrano pepper. Tequila is an essential part of this recipe when adding fruity, sweet, and earthy notes to this drink.
Total time: About 30 minutes
Have you had a drink for weekend brunch? If not, try making keto Bloody Mary right away. This healthy recipe is a coordination of spice, veggies, and booze. In addition, the decoration of this cocktail is also unique.
You will use cooked bacon on wooden skewers, green olives, tomatoes, and parsley to beautify the cocktail. Vegetable juice is a healthy and fresh option for this recipe. Incredibly sour, sweet, and a slightly spicy flavor of Worcestershire sauce will diversify drink taste.
You will feel the citrus flavor of lemon juice, black pepper's warm, and woody taste when sipping this treat. The gentle flavor of vodka will bring harmony and pleasure to this dessert.
Total time: About 5 minutes
Moscow Mule is a famous cocktail in many parts worldwide. The keto Moscow Mule version will fit your summer. In particular, it is suitable for those looking for low-carb drinks. Let's check its flavor right now.
It is hard to resist the spicy and bubbly notes of this recipe. Furthermore, the ingredients in this recipe are cheap and easy to find. If you are a vodka fan, you should not miss this cocktail. Diet ginger beer's intense and passionate flavor is the key to this drink.
Keto Moscow Mule will become more festive with crushed or cubed ice. You will enhance the aesthetic level of this dessert when decorating it with a lime wedge. People serve this drink in a copper mug to keep it cold.
Let's try preparing keto Moscow Mule for your family members.
Total time: Around 5 minutes
It is incredible to have a chance to enjoy a glass of Raspberry Mimosa on New Year's Eve and Christmas. The subtle sweetness of the cocktail will satisfy your taste buds. Making it is pretty manageable with a few standard operations.
After choosing the succulent raspberries, let's put them into a champagne glass. You need to brew raspberry tea and place it in the fridge to cool down before using it.
After dissolving tea and unsweetened raspberry syrup, you will pour champagne into the mixture and enjoy the drink.
Total time: Around 5 minutes
The sparkling and refreshing Low Carb Red Sangria is perfect for your summer moments. You should process it when red wine and citron vodka are available in your house. The specific red color of this drink will passionate you.
You will be impressed by the sweet and ample tannin taste of red wine. It will blend with the lemony flavor and appealing aroma of citron vodka.
Moreover, the unmistakable taste of club soda and the distinctive berry touch of water enhancers will increase the value of this drink.
Go to the kitchen and bring a yummy glass of keto Red Sangria.
Total time: About 5 minutes
It is time to immerse yourself in Low Carb Eggnog Cocktail's rich, sweet, and spicy flavor. In addition, you should not ignore its smooth texture. Traditional Eggnog comprises popular ingredients, such as eggs, sugar-free almond milk, spiced rum, and other elements.
The appearance of cinnamon and nutmeg will be a great addition to this recipe because it provides sweet, woody, and citrus notes for this drink. Furthermore, you can use whiskey or brandy to replace spiced rum when making this cocktail.
It is manageable to make this cocktail at home by blending all ingredients until you get the thick and smooth consistency. You can serve it over ice or chill and you have to stir to blend all components.
Total time: Around 3 minutes
Perhaps, Bourbon And Water or Bourbon And Branch is the most straightforward and most convenient cocktail because you only need to prepare 2 essential components. Bourbon is a famous wine with the characteristic vanilla and caramel notes. It will be sweeter than other types of whiskey.
When making this liquid, please be careful in choosing water. You can use spring water, mineral water, distilled water, or filtered water, but they must ensure hygiene. The fusion of bourbon and water creates a delicate and harmonious flavor.
Total time: About 7 minutes
Initially, this delicious cocktail derives from the island of Bermuda in the 1800s. The Dark And Stormy cocktail is straightforward to prepare with some famous ingredients. This low-carb treat is an essential part of Halloween.
Ice is an indispensable part of a cool cocktail, so please put ice into a highball glass. Add sweet and sour flavor to the drink by combining Rum and fresh lime juice. The recipe will be complete when you add the warmth of diet ginger beer.
Total time: About 5 minutes
Keto Tequila Sunrise is the famous cocktail of American cuisine. Tequila, grenadine syrup (sugar-free Teisseire version), and orange juice are the main components of this drink. It is a healthy choice with about 4.88 carbs.
You need to prepare a glass of ice before making the cocktail. Let's shake tequila and Trop 50 orange juice for 10 seconds and pour the mixture into the glass. And you need to add the grenadine syrup to the mixture.
If you want to create a gorgeous red layer at the bottom of the glass, you should prepare a spoon and pour the syrup gradually over the back of the spoon. It is necessary to mix the syrup at the bottom by stirring.
Total time: Around 5 minutes
Hurricane is a sweet and popular cocktail in New Orlean. It was created around 1938 and first served at the New York World's fair (1939-1940).
How about a keto version of it? People often make keto Hurricane on special occasions to relax and gather with relatives. It is a straightforward and powerful drink. You can feel the taste of rum, passion fruit, orange, and lime when tasting this drink.
There are many famous rum brands, but I recommend using Bacardi or Bacardi Gold for this recipe. To reduce the sugar and carb content, you should opt for passion fruit and cherry water enhancer drops with zero-calorie.
The best and effective way to bring the deep citrus touch to this cocktail is to add orange and lime juice. In addition, they add the fruity flavor to this recipe.
Make These Cocktails Right Now!
If you want to lose weight, these keto cocktails I have provided in this article are helpful to you. Besides, you do not need to spend much time making these drinks. Therefore, why don't you try preparing them as soon as possible?
Although these recipes are straightforward, I will reply to all your concerns as soon as I can.. So, feel free to share your thoughts in the comment section. Thanks for your time!
Nutrition Facts
2 servings per container
---
Amount Per ServingCalories147
% Daily Value *
Sodium 6mg

1

%
Potassium 28mg

1

%
Total Carbohydrate 9.4g

4

%

Dietary Fiber 0.1g

1

%
Sugars 0.4g

Protein 0.1g

1

%
---
* The % Daily Value tells you how much a nutrient in a serving of food contributes to a daily diet. 2,000 calories a day is used for general nutrition advice.