Are you confident you can differentiate the lemon juice and lemon extract? This comparison has caught as much as the contest about whether lemon is a vegetable or fruit. When you want to add lemon flavor to your dishes, numerous lemon products may give you a headache.
While the lemon juice is made from fruit juice, the lemon extract is made from lemon zest soaked in alcohol. If you want to know more about those two lemon products, don't skip the information below.
Lemon Juice Is Different From Lemon Extract For Those Features
Both of those two are made from lemon but they are different not only in the making process. Let's have a glance at how they are different from each other.
Making Process: This is the first you can notice about these two lemon-y flavors. The process of making lemon extract is different from lemon juice.
Taste: If you think they have the same taste, you are wrong. The taste of lemon juice is taken from the fruit itself while lemon extract has the taste of lemon zest.
Color: By the difference in the making process, these two are not the same.
Uses: Even lemon juice and lemon extract can be used in baking, cooking, and drinking. However, they don't play the same function on those uses.
Storage: For a brief sentence, the alcohol preservation in lemon extract makes it have a longer shelf life than lemon juice.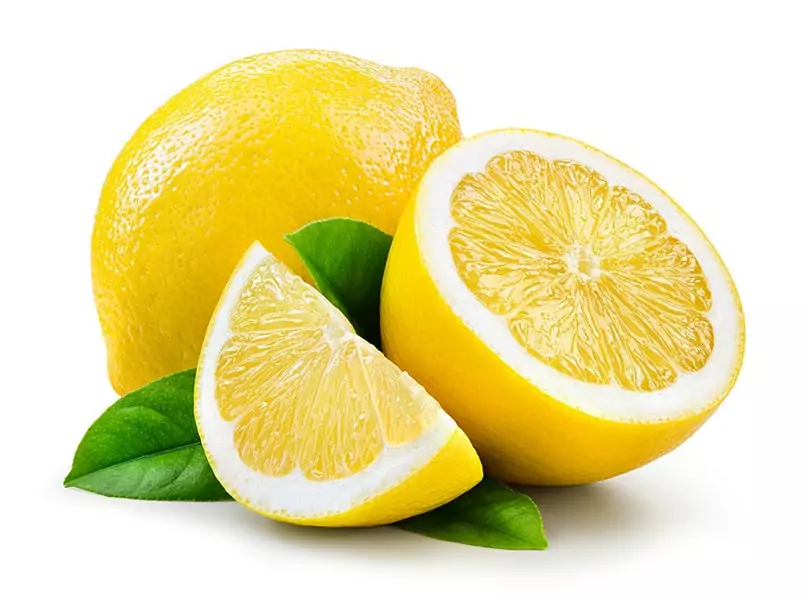 How Do I Make The Lemon Juice?
Making lemon juice is easy as you say those two words. Usually, lemon juice is a composition of water, sugar, citric acid, and a little amino acid. You'll need to check whether lemons get spoiled, and then start squeezing the lemon to make lemon juice.
You can have the lemon juice just by squeezing the pure lemons for their water for a homemade version of it. Use a good squeezer for lemons if you want to maximize the amount of juice and speed up the process. Otherwise, squeezing by hand is also an acceptable choice.
You can make pure lemon juice at home for cooking, baking, or cleaning purposes. Or feel free to grab some bottles in the market. However, make sure you learn the differences between normal lemonade and pink lemonade, another famous beverage product.
If you don't like pure lemon juice, you can turn it into a tropical drink by mixing it with water, sugar, and ice cubes.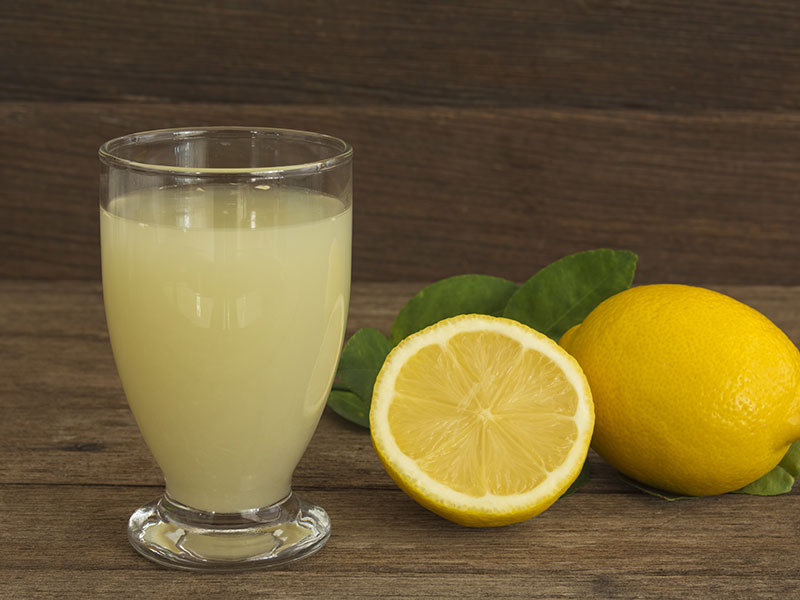 Do I Make Lemon Extract In The Same Way?
Even though they both come from lemon, the lemon extract has an entirely different way of making it.
Lemon extract is a pack of lemon essential oil. It is made by dissolving the oil in lemon zest to alcoholic liquid such as Vodka or Rum.
In contrast to the lemon juice, the lemon extract has no sour taste but the tangy from lemon zest. And vice versa, the lemon extract has more aroma than lemon juice, due to the extraction of essential oil from the zest.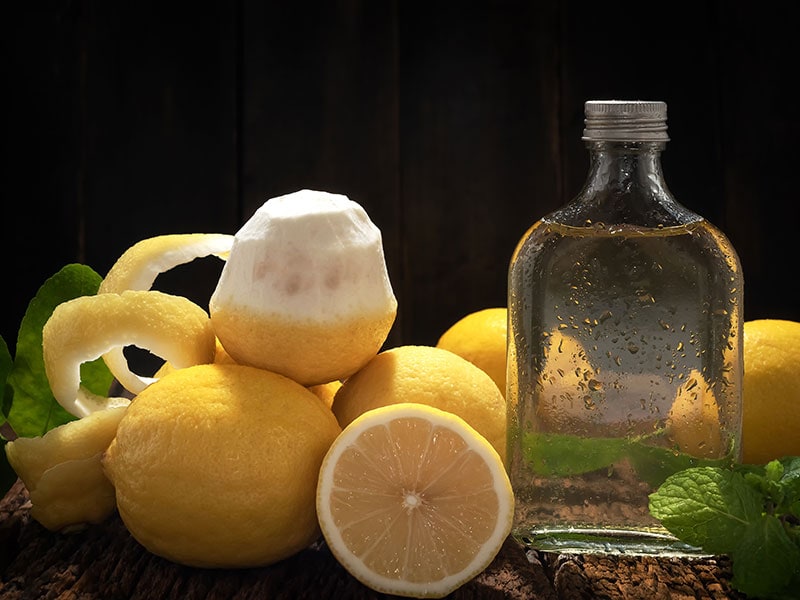 Are They Different In Taste?
If you are asking this question, the answer is yes.
The lemon juice has a sour taste from citric acid. The level of sour in lemon juice also depends on the addition of sugar and water into it.
If the lemon juice is pure and made 100% from lemon, it has the sourest taste, which explains why it can be used as a stand-in for citric acid. However, if the lemon juice is diluted with sugar and water, the acidic level will decrease and have a sweet taste.
The lemon extract has no sour taste but the tangy taste from lemon zest. Lemon zest contains oil, which has a pungent taste.
This oil is why when you squeeze too hard for the juice, the oil is released and causes your juice to be tangy and bitter.
Furthermore, the lemon extract is soaked into alcoholic liquid, which makes it have a tangerine taste.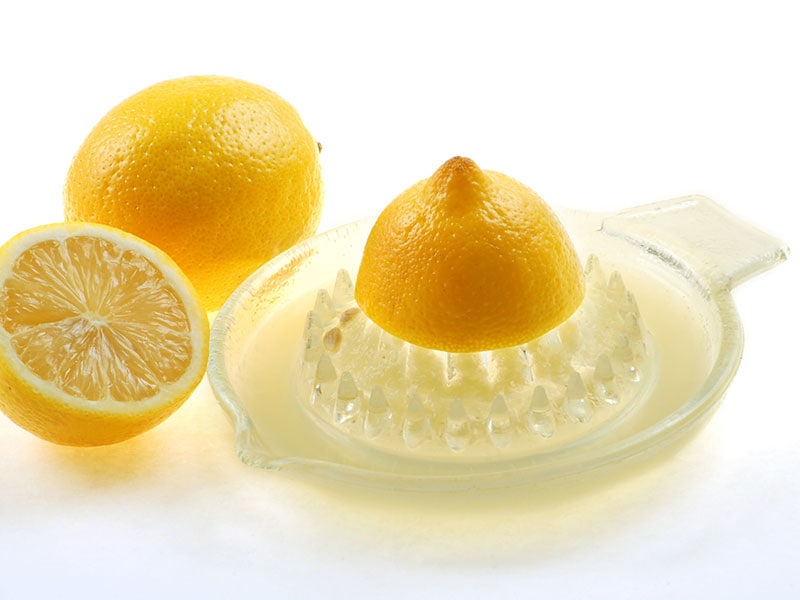 Do They Have The Same Color?
In most cases, lemon juice is a liquid with an opaque white color, while lemon extract is a transparent liquid with the color yellowish.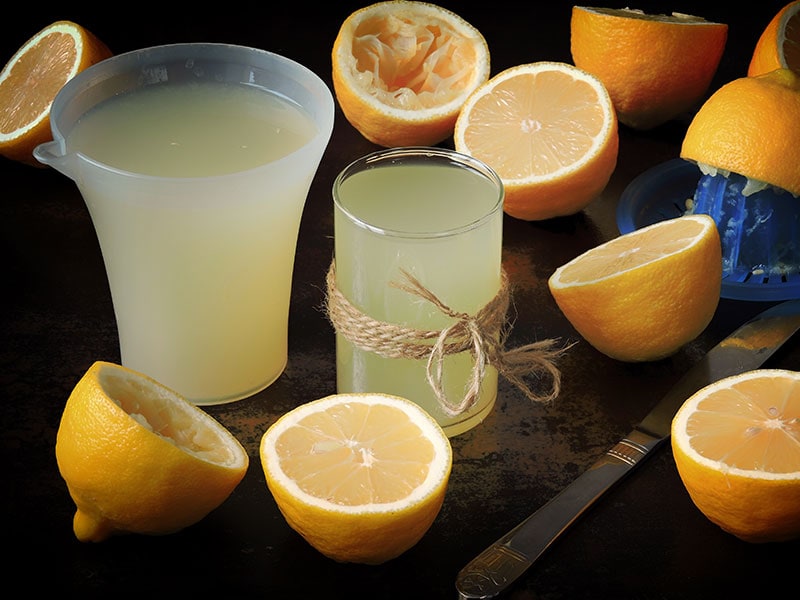 What Do They Use For?
Both the lemon juice and lemon extract have the same principle in baking. However, they are also different in other uses.
Lemon Juice
Although there are many diverse kinds of lemon, the juice extracted from them is famous for its sour taste. This juice can be used as a substitute for some other ingredients with similar acid features such as vinegar, cream of tartar, orange juice, and citric acid.
In cooking, lemon juice is used to bring the sour taste to many dishes, especially in the sauce. It can also be a vital ingredient in making lemon-flavored desserts. Usually, when made into desserts, lemon juice is combined alongside lemon zest for a stronger flavor.
In drinking, the primary use of lemon juice is already in its name, lemon juice. A beverage of lemon squeezing, water, and sugar will help you get rid of the hot summer.
A lesser known use of lemon juice in drinking is making cocktails. For instance, several instructions for making apple and vodka drinks include lemon juice. Not only does lemon improve the drink's flavor, but it also minimizes the negative effect of alcohol done to your liver.
In baking, as the acidity feature of the lemon juice, it's an alternative for cream of tartar as a leavening agent. Moreover, lemon juice is also used to stabilize the frozen sugar crystallization in the candy process.
In cleaning, lemon juice is an alternative to white vinegar in the chemical action with baking soda. So if you have any stubborn grease or stain on the kitchen tools, baking soda, and lemon juice are two fighters against them.
In health, lemon juice can make your upset stomach smile again. It also can reduce dandruff as well as make your hair more glossy after the step of shampoo.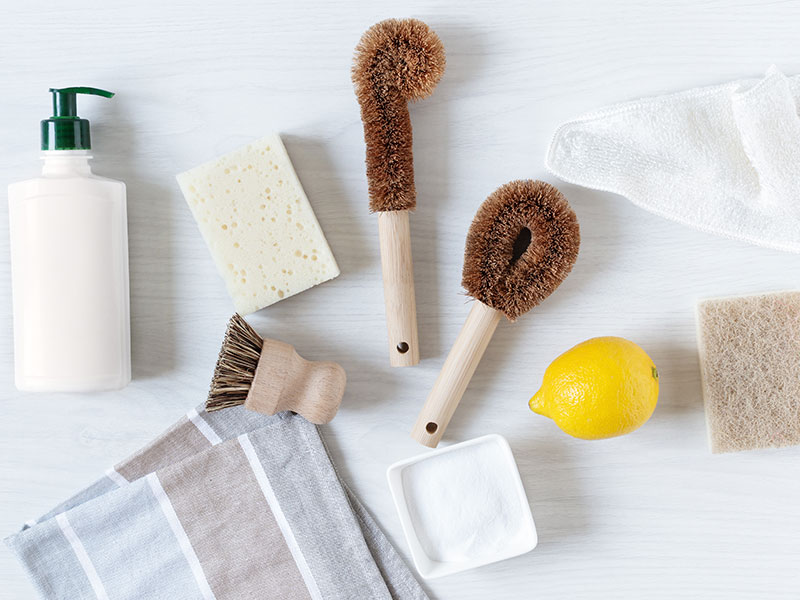 Lemon Extract
As you recall the image of lemon extract, you will remember it as the sunlight liquid. The beautiful yellow as the sun of this extraction can please your scent of nose. However, lemon extract has no more things than the aromatic smell of the tropical sea.
For its specific scent, lemon extract is mainly used for baking, cooking, and drinking.
In baking, the lemon extract is added to bring the smell of lemon to the recipe such as in candies, popsicles, cookies, bread. Instead of the lemon juice having a sour taste, the lemon extract has its smell, which is a significant feature for its application.
In cooking, when you want to have the smell of lemon but not the taste of lemon, it will become the playground of lemon extract, even in sauce,
In drinking, the lemon extract is played as the scent maker most of the time without affecting the taste of many alcoholic beverages.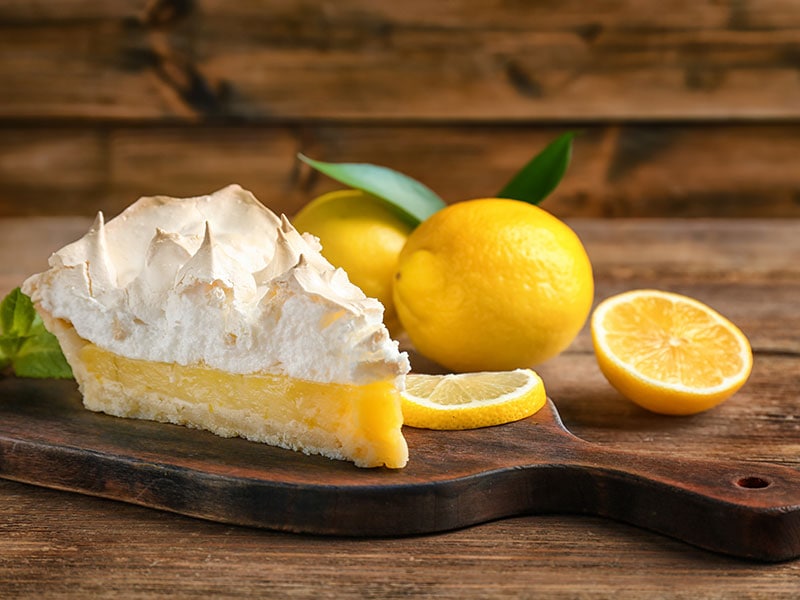 Lemon Juice Has A Shorter Shelf Life Than Lemon Extract
Since the moment you squeeze the lemon for its juice, the quality of the juice is starting to decrease at times.
Normally, homemade lemon juice without any preservatives can last for 2-3 days in the fridge and a week in the freezer. However, if you bought the lemon juice from the grocery store, it can last from 6 months to a year in the fridge or freezer.
The lemon extract, in another story, has alcohol as a preservative. Due to that reason, the lemon extract can last up to a year in a cool, dry place when it is sealed carefully.
To check for the quality of lemon extract, if you smell the scent of alcohol that overpowers the citrus scent of lemon, your lemon extract is no longer suitable to use anymore.
This is how you can store the lemon juice for up to a year. Watch this video to know more:
FAQs
I beg that you have more un-answer questions from the information above. If you still keep that question, some of the commonly asked questions may be helpful for you.
They Are Both Lemon But In Different
Even though the lemon juice and lemon extract are taken from lemon, there are irresistible differences in the making process, taste, color, uses, and also in their shelf life.
If you are confused between these two lemon products, I hope this writing is helpful for you to differentiate them. To use the right lemon for the right use of lemon.
Please don't hesitate in sharing with me any idea or opinion you have about lemon juice and lemon extract via the comment section.