Whether lemon is a fruit or vegetable might strike one as a ridiculous question. However, it is not totally absurd for one to ask. If you look at the nature of lemon and the way you use it in daily life, you will easily understand the confusion.
But don't worry, this article will provide you with every bit of information on that question. Now, let's jump to the juicy detail coming up next.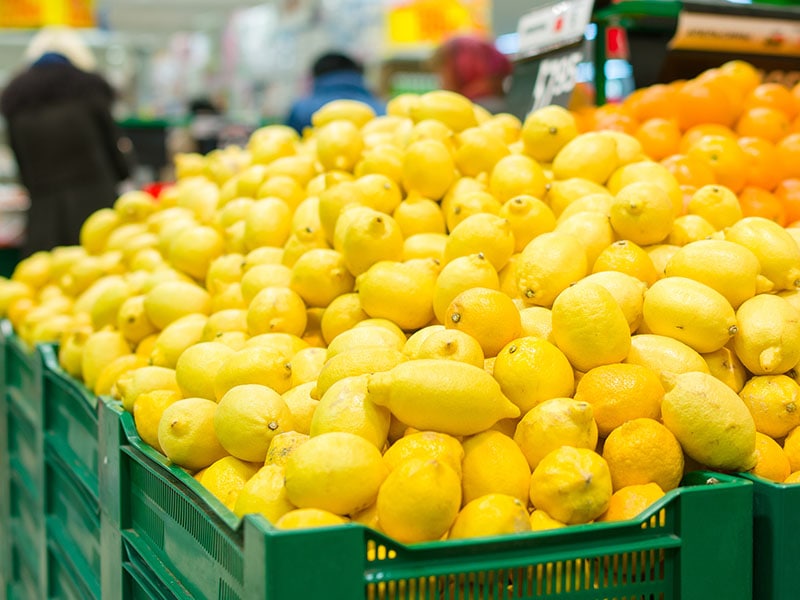 Fruits Vs Vegetables
To get a clear answer to the question in the title, let's learn the typical identification characteristics of fruits and vegetables.
What Are Fruits?
There are numerous varieties of fruits, so it may seem impossible to come up with a definition for all of them. But basically, a fruit is the edible reproductive body of a seed plant (1).
This definition only applies to seed plants. In the case of vegetables, the offspring grows directly from the body of its parent. This method of reproduction is asexual reproduction. It is different from the sexual reproduction of the seed plant.
As you may have guessed from the name of it, the sexual reproduction method of seed plants requires the parent plants to have male and female sex cells. It will go through a process of pollination and fertilization, resulting in fruits that contain seeds.
Although the latter gives the feeling of being more complex, it is better for the plant's adaptation and survival. In the case of climate change, it creates slightly different copies of the parent plant.
Let's see how many fruits you mistake for vegetables.
What Are Vegetables?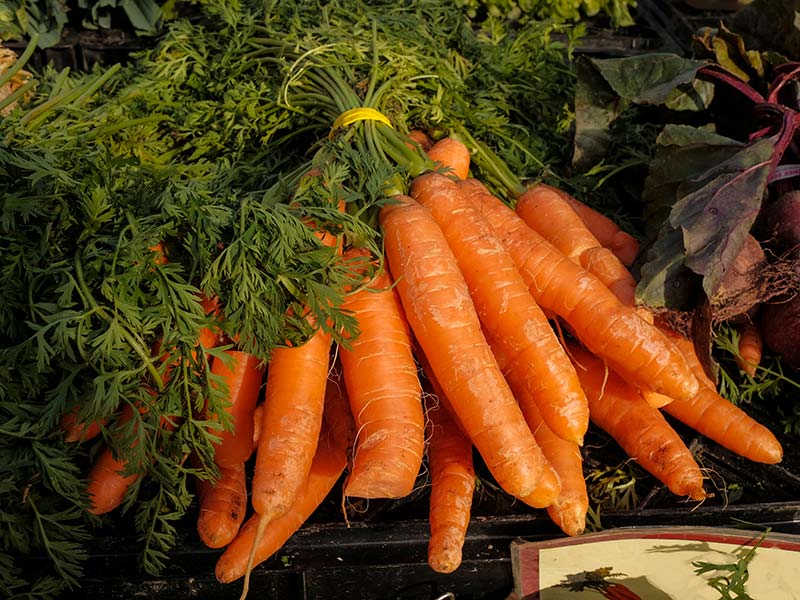 In terms of botany, vegetables do not seem to have a clear definition. Most people will consider vegetables edible, green, herbaceous plants (the type without the woody stem above the ground).
However, not all vegetables are herbaceous plants, and some are woody plants. For example, mulberry leaves are vegetables for their medicinal properties.
Therefore, vegetables are the edible part of the plant. It may be stems (asparagus, bamboo sprout), leaves (lettuce, spinach), flowers (broccoli, cauliflower), roots (carrot, ginger), or even fruits.
Differences Between Fruits And Vegetables
As mentioned above, you can see some basic differences between fruits and vegetables regarding their biology, taste, and uses.
Seed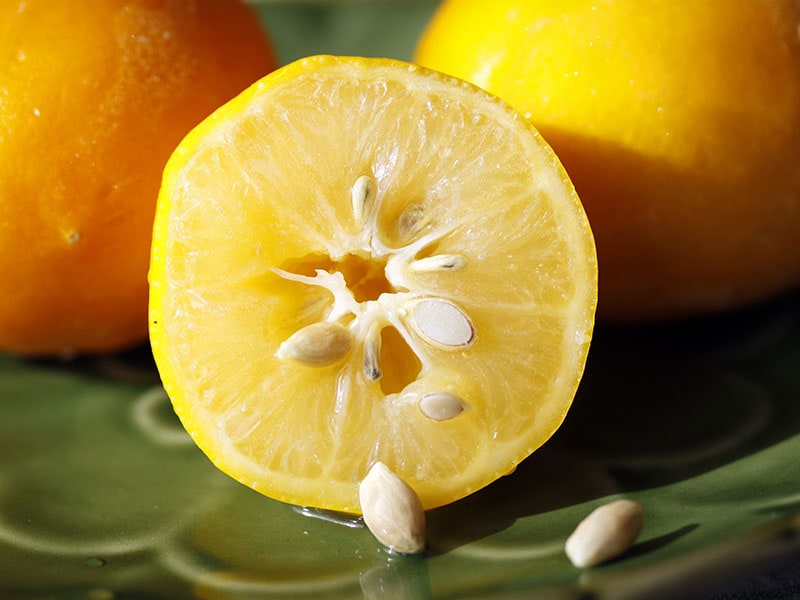 Judging from the definitions above, it is safe to say that fruit may qualify as a vegetable, but not the other way around. The key difference is that fruit is the way plants reproduce. It has to contain seeds, while vegetables do not necessarily have to.
Taste
Most vegetables have a mild taste. Fruits can be sweet, sour, or bitter. There are some exceptions. Sweet potatoes, carrots, and beets are exceptionally sweet vegetables. However, based on these criteria, you can generally tell whether it is a fruit or a vegetable.
Nutrition
Fruits and vegetables have a naturally developed sugar content, including glucose, fructose, and sucrose. However, the proportion is different depending on each type or variant of fruits or vegetables. They also tend to be high in fiber and low in fat.
Fruits usually have a sweeter taste due to the higher sugar content, and sweet is also the main taste for most fruits. In the case of lemon, you will mostly notice the sour taste, but it has a drop of sweetness.
Cooking Applications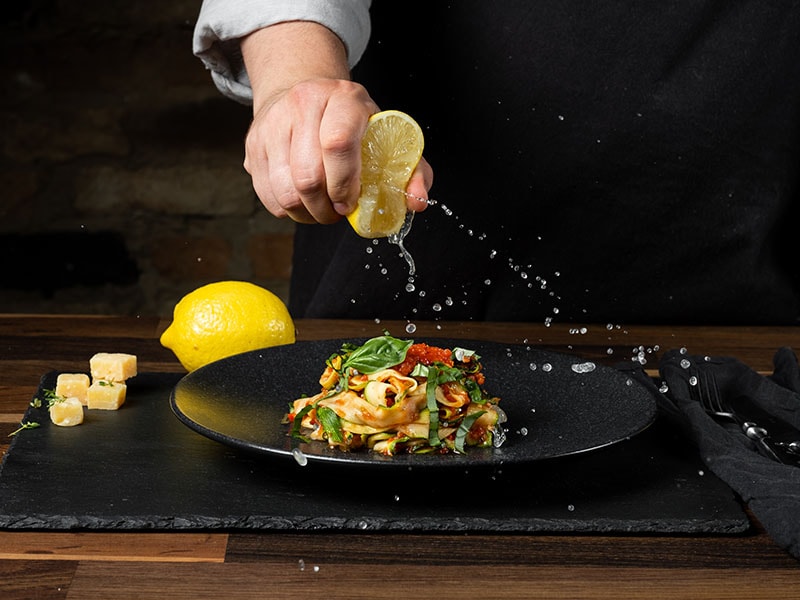 Another way to tell whether it is a fruit or vegetable is by using such plants in the culinary field. You can eat vegetables in the main dishes, either raw or cooked. On the other hand, you often include fruit in various desserts in different styles.
It is also worth knowing that you eat most vegetables at an immature stage of the plant. Meanwhile, you often eat fruits when they are ripe.
Growth
As mentioned above, a fruit is the result of the reproduction process. Therefore it will likely grow out of a flower. Vegetables don't need to grow from a flower. They can be roots, stems, or leaves of a plant so that they can grow directly from those positions.
So Is Lemon A Vegetable Or A Fruit?
By reading up until now, you must have got your answer already: Yes, lemon is indeed a fruit, for some solid reasons as below:
It Grows From Flowers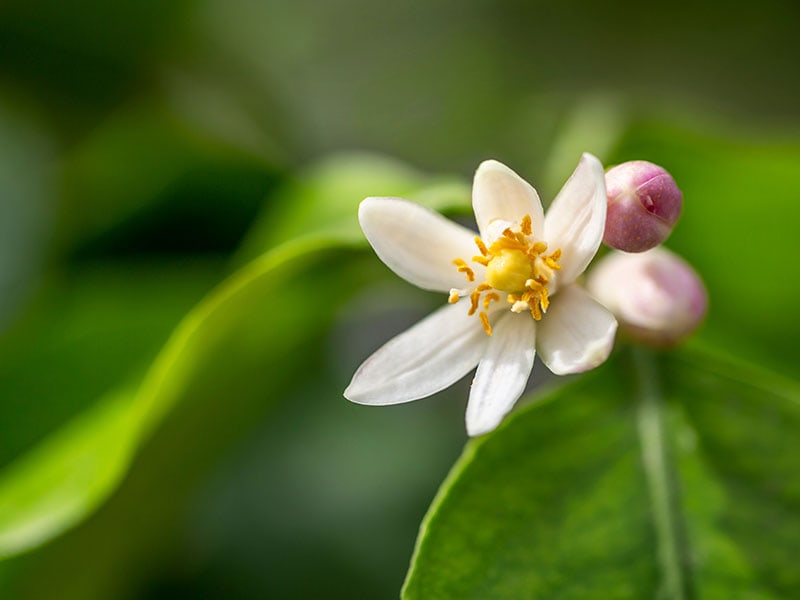 The lemon tree grows lovely white flowers with yellow pistils and a strong yet pleasing scent. The flower will finally turn into fruit. Usually, it takes from four to twelve months for the blossoms to fully transform into ripened lemons under perfect weather and gardening conditions.
It Carries Seeds Inside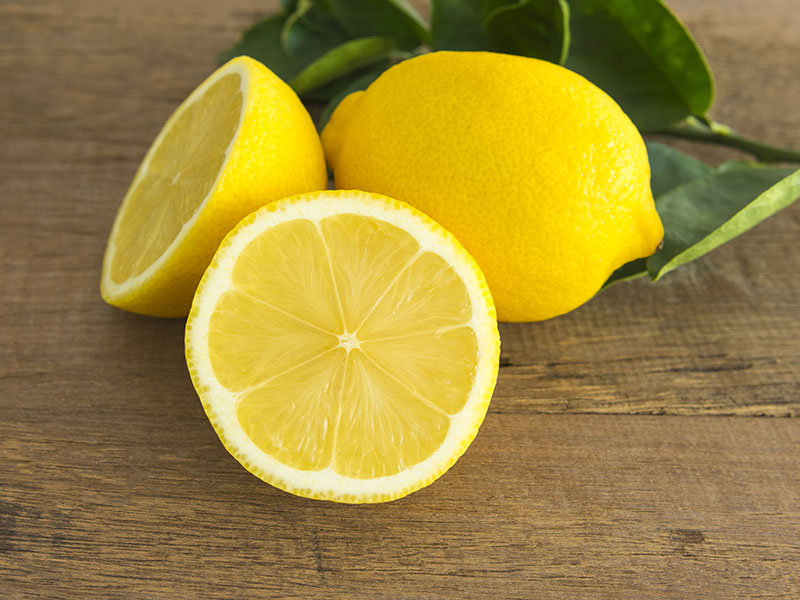 A lemon usually has multiple seeds. These seeds are for growing lemon trees. Of course, you may not get the same fruits as what you get the seed from. Trees grown this way are not identical to parent trees and may take longer than expected to grow.
It Is A Man-Made Fruit, The Hybrid Of Sour Orange And Citron
In fact, lemon is a hybrid of two different citrus fruit varieties (sour orange and citron) (2). This is a good reason for it to be a fruit. It would make no sense if combining two fruits results in a vegetable.
The General Misconception Of Lemon Being A Vegetable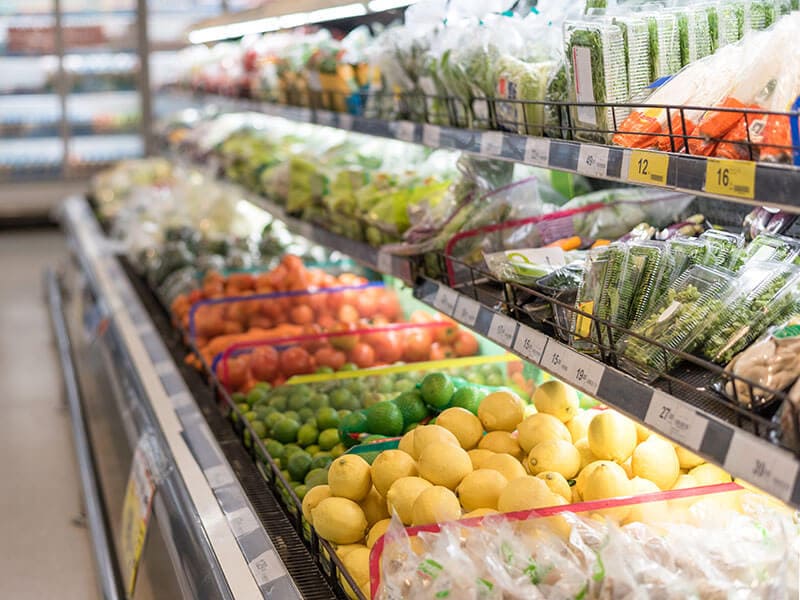 This idea might have originated from using lemons in certain cooking recipes. In some cooking recipes, they are just an additive ingredient to the main dishes and hardly an independent dessert.
Truly, supermarkets often arrange lemons right next to the vegetable section. There, you can find other types of vegetables like lettuce or squash. Maybe because sometimes you add lemons to other dishes, so putting lemons there is more convenient for shoppers.
Restaurants often put a slice of lemon or squeeze some lemon juice on fish since it cuts through the fat and helps reduce the nasty smell. Besides, the acid in lemon juice acts as a palate cleanser. This will refresh the taste bud and effectively increase the dish's overall flavor.
You can also add lemon in various sweet recipes for a lovely lemon flavor. The distinct sour taste of lemon and sweetness make a totally pleasant combination.
People may drink lemonade daily or eat a slice of lemon after drinking some alcoholic beverages. However, almost no one will ever eat only lemon. This is mainly because lemon, despite being a fruit, carries a fairly sour taste which is unfavorable for the mouth.
What Can You Do With Lemon?
Although the lemon is small, it contains an extremely large amount of acid and essential oil. This is not only good for health but also useful in life care. That is why you can see lemons quite often in daily life.
In Cooking
Adding the sour taste of lemon to dishes and desserts is a great tip. It helps balance the taste of the dish and prevent the greasy feeling of the entire meal.
In an ideal complete menu, there will be one or two dishes with a sour taste (salads or desserts) to balance the eater's taste buds, besides creamy soups or rich meat dishes.
Salad Dressing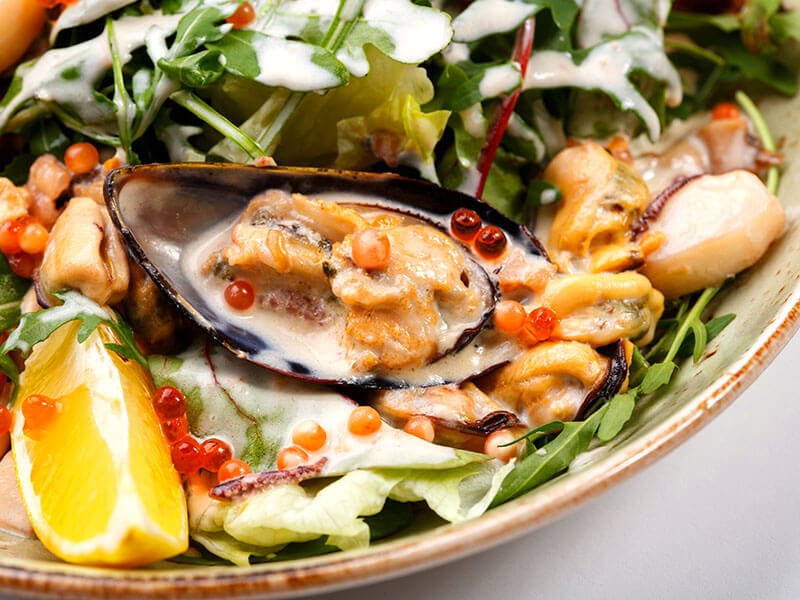 You add lemon or vinegar to make dressing for most salads, especially seafood salads. The sour taste of the dressing can balance out the greasy feeling of the high-protein seafood.
A salad with sour dressing is a good idea in summer because the special sour taste helps bring refreshment and dispels the heat.
Retain The Color Of Fruits And Vegetables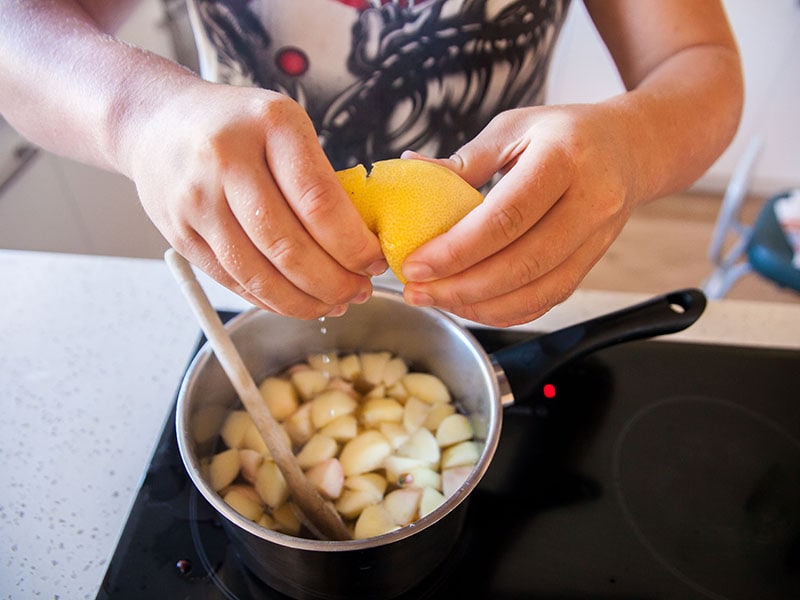 Another effect of lemon or vinegar that many people may not know is keeping the fresh color of vegetables in cooking.
This tip is helpful when you boil vegetables, especially dark green ones such as broccoli or asparagus. When the water boils, add some lemon juice or vinegar to the pot. The antioxidant capacity of the acid will help boiled vegetables keep their green color and look tasty.
Lemon can also prevent the darkening of fruits. Therefore, in smoothies or juices, especially with apples, bananas, and avocado, you can add a few drops of lemon juice so the smoothie or juice will not change color.
Separate Fat In Milk
If you love baking, especially cakes with rich cream, you may feel excited to know this trick.
Imagine you are preparing ingredients but find out that you run out of buttermilk. Add a few tablespoons of lemon juice to your whole milk and let it rest for 15 minutes. Then, you will have buttermilk for your cake recipe.
You can also make your delicious Ricotta cheese at a reasonable price at home just by using heavy cream or whole milk and some lemons. It's great, isn't it?
In Household Care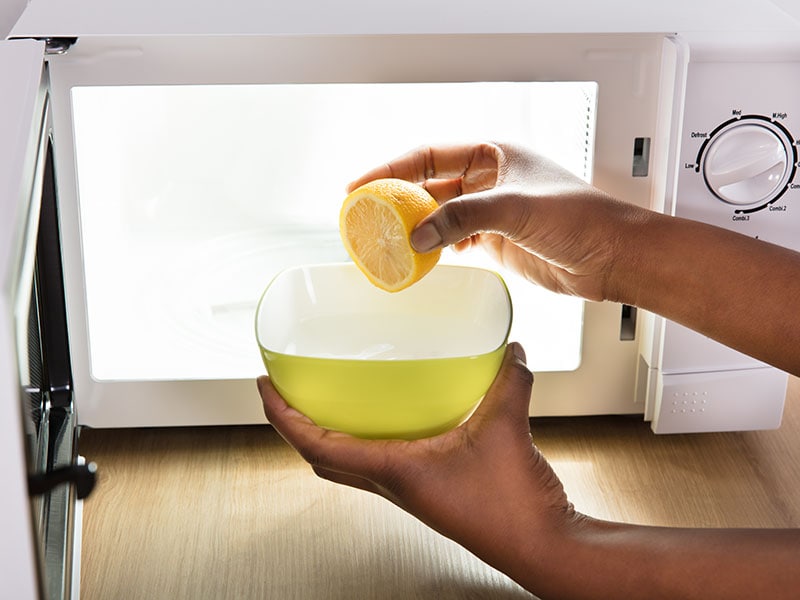 The high acidity in lemon is great for household care. Besides the ability to clean and deodorize, lemon juice can also kill viruses and bacteria, helping to ensure the hygiene of the living environment.
A classic homemade cleaning solution is lemon or vinegar and baking soda. With this solution, you can clean almost any object and corner in your kitchen, from greasy walls, ovens, and microwaves to stovetops, refrigerators, or limescale in kettles.
Not only effective cleaning, but lemon with the natural fresh smell also helps deodorize grease or food odors on kitchen objects and the whole kitchen.
The wooden cutting board is also difficult to clean. You should regularly clean your wooden cutting board with boiling water and periodically clean it with a mixture of salt and lemon.
Salt and lemon can clean the dirt, helping reduce stains on the cutting board. Besides, they also help remove bacteria residing on the cracks and cuts on the board surface. This ensures the hygiene and safety of your cooking.
Simple natural cleaning solution from lemon peel.
In Beauty Care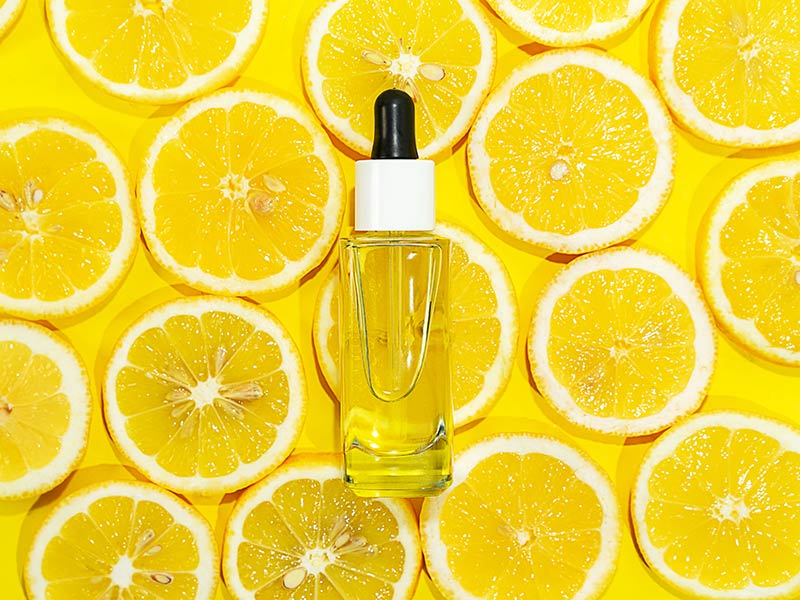 The high acidity and high vitamin C content in lemon have long been a natural source of energy to remove dead skin cells. It also promotes skin recreation and makes your skin lighter and look healthier.
In natural mask recipes, add a few drops of lemon juice to increase the brightening effect and the ability to remove dead skin cells.
In addition to skincare, lemon is useful for hair care. The acid in lemon not only helps to clean dirt, dandruff, and oil on the scalp and hair. Vitamin C also nourishes and stimulates hair follicles, helps hair grow healthy, and reduces hair loss.
The scent of lemon and essential oil from lemon peel also bring a pleasant aroma to the hair and help reduce stress and fatigue effectively.
In Health Care
The first health benefit of lemon that everyone can clearly see is the ability to strengthen the immune system because of its extremely large vitamin C content.
Experiments show that vitamin C can promote the production of white blood cells, the warriors to protect the human body from diseases and infection. According to studies, vitamin C can reduce flu symptoms and helps the flu get over faster.
Do you remember when you were a child, every time you had a cold, cough, or sore throat, your mother would make you a glass of honey lemonade with a small slice of ginger? It was very helpful at that time.
Some other health effects of vitamin C in lemon are reducing heart-related diseases, kidney stones, antihistamines, antibacterial, and scurvy.
If your body is deficient in vitamin C, many health consequences will occur. Your wounds will be more susceptible to infection and take longer to heal. Common illnesses like cold and flu will stay longer; your body will also lack energy, feel tired, and lack clarity.
Some Recipes With Lemon
Below are the 3 most symbolic recipes with lemon in cooking, and they are also suitable for a complete menu.
This great dish is suitable for when your family has guests. It is simple, tasty, and nutritious.
Lemon juice will reduce the greasy feeling of the dish, and essential oil from lemon zest helps remove the fishy smell of salmon. The fatty salmon and rich spices with light sour lemon balance the dish perfectly.
Remember that you want to retain the naturally sweet flavor of salmon, so don't use too much salt. Or it will damage the fresh taste of the fish and make it dry. Don't overuse lemon zest, either. The essential oil in lemon zest will leave a tart flavor if you put too much.
This easy and nutritious salad is perfect for serving in summer. The freshness of vegetables and the acidity of lemon balance the seafood protein.
Don't forget your wine. The wine with a harmonious amount of tannin can highlight the flavor of seafood as well as reduce its fishy smell.
This calamari salad with lemon is a nice dish for summer.
No one doesn't like jam with a sweet and light sour taste. This lemon jam is an interesting ingredient for light bites, drinks, and sweet treats.
Some slices of bread with lemon jam are a good start for mornings. It is fresh, light, and yummy. A glass of iced lemon tea can cool down your hot summer.
You can make your lemon tea very quickly with tea and lemon jam. It takes less time than mixing with fresh lemon and sugar.
Lemons Are Not The Only Mistaken Fruit
Such misconceptions are not rare. Quickly look around your kitchen, and you may find several other types of fruit considered vegetables. Those are very familiar things such as green beans, peppers, eggplant, and tomatoes.
Green Beans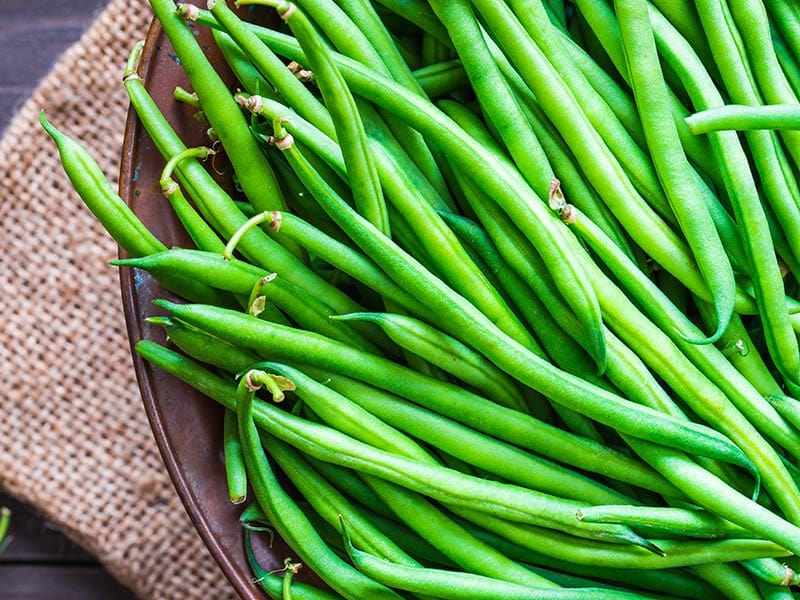 Many people often have green beans as vegetables since they are not very sweet, yet they are actually fruits. The pods developing from the flower's ovary are the fruits, and the beans inside are seeds.
If you leave the fruit to mature, eventually, the pod will crack open, and the seed will fall to the ground. There it will go through germination and finally grow more green beans.
Peppers
The pepper is neither the pepper plant's root, stem, nor leaf. Scientifically speaking, every kind of pepper you know is a fruit because they have seeds inside an outer layer. Despite that, people generally add pepper to increase the main dishes' flavor (from sweet to spicy).
Eggplant
Eggplant belongs to the nightshade family, along with potatoes, tomatoes, and chili pepper. It is a fruit. It is also a type of berry since it develops from a single flower and contains edible seeds.
Due to the mild taste of eggplant, it's a nice complement to your meat dishes. The fruit can also be an ingredient for lasagna thanks to its creamy texture when cooked. Hence most chefs will often refer to eggplant as a type of vegetable.
Tomatoes
Needless to say, tomatoes are indeed fruits. But did you know that the tomato has been legally a vegetable since a US Supreme Court held in 1893? (3)
The foundation for such decisions of the court was obviously not due to the plant anatomy of tomatoes. Nobody of that time prepared or ate tomatoes as a fruit but more as a vegetable. Therefore, it should be a kind of vegetable.
Until now, no such court has been held for lemon yet, but who can say it will stay the same in the future? Regarding economic benefits, any botanical explanation of the plant seems to hold no value over its practical use.
Classified as a vegetable, but the tomato is not what you always think.
FAQs
Now that you are certain whether lemon is a fruit or a vegetable, here are other related questions you may be asking yourself about.
Lemon Is Clearly A Fruit Although People Use It As A Vegetable
Next time, if anybody asks you whether lemons are a fruit or vegetable, you can confidently tell them that lemon is undoubtedly a fruit. Just the way you use lemon is similar to that of a vegetable.
Have you ever thought that lemons are vegetables? Are there any other fruits you are confused with? Please, write your comment below to share your opinion. If you find my information helpful, don't hesitate to like and share this article to help clear out the misunderstanding about lemons.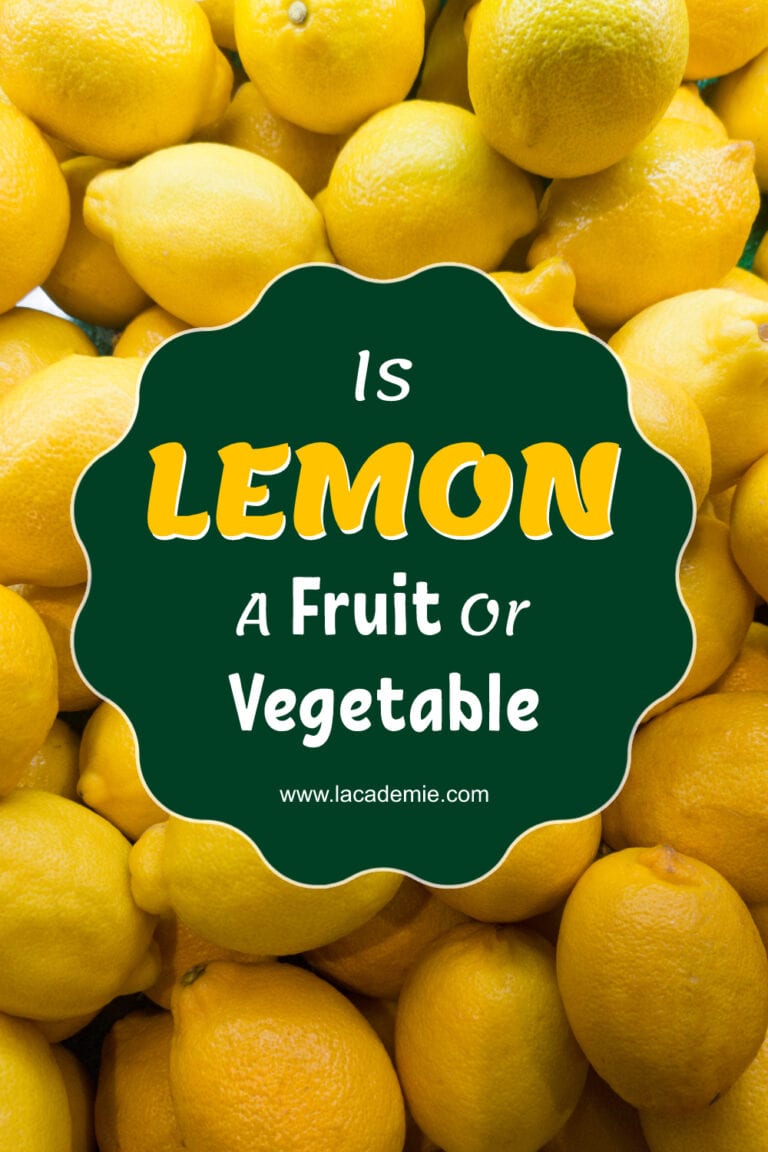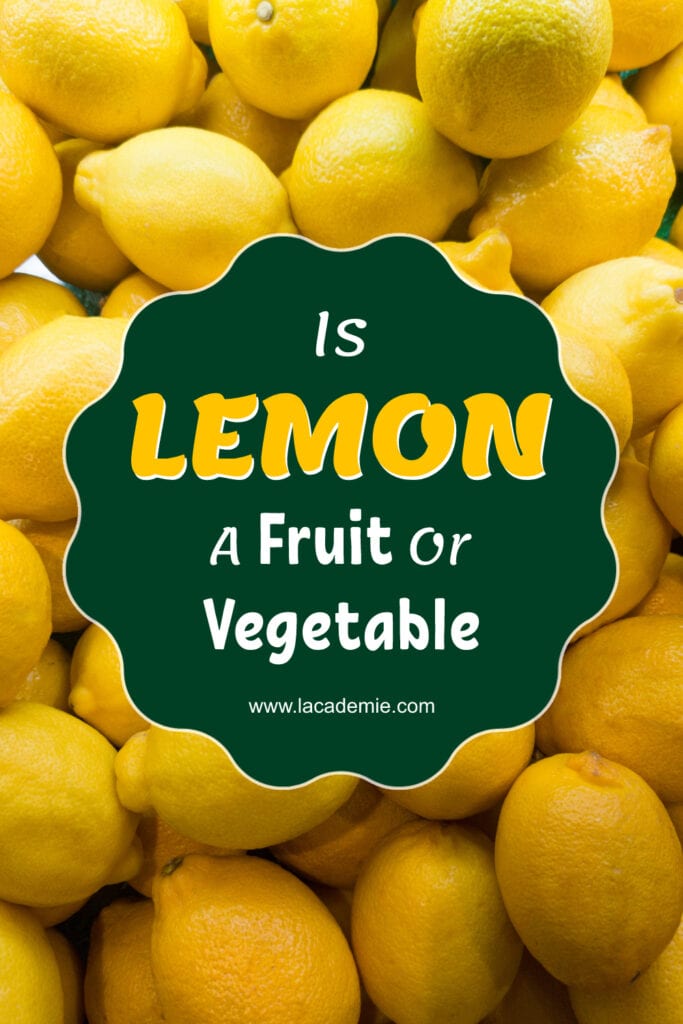 References
(Fruit vs. Vegetable, 2022).
Wu, G., Terol, J., Ibanez, V. et al. Genomics of the origin and evolution of Citrus. Nature 554, 311–316
Dewey, C., 2017. The obscure Supreme Court case that decided tomatoes are vegetables.