Citric acid substitutes' information is what you need to know to adjust recipes involving this necessary preservative in life. If you spend a great deal of time in the kitchen, knowing adequate citric acid replacements is vital. It may not always be offered at your local supermarket or pharmacy.
Fortunately, it is pretty straightforward to buy citric acid replacements, which may replace this gentle acid with water, naturally occurring in sour fruits and vegetables. This paper looks at the many elements that also work for the kitchen and preservation of recipes.
In this article, I have selected the most suitable citric acid substitutes based on criteria such as popularity, convenience, and cost. Details of these substitutions will be provided in the following sections.
So read on and take advantage of this information!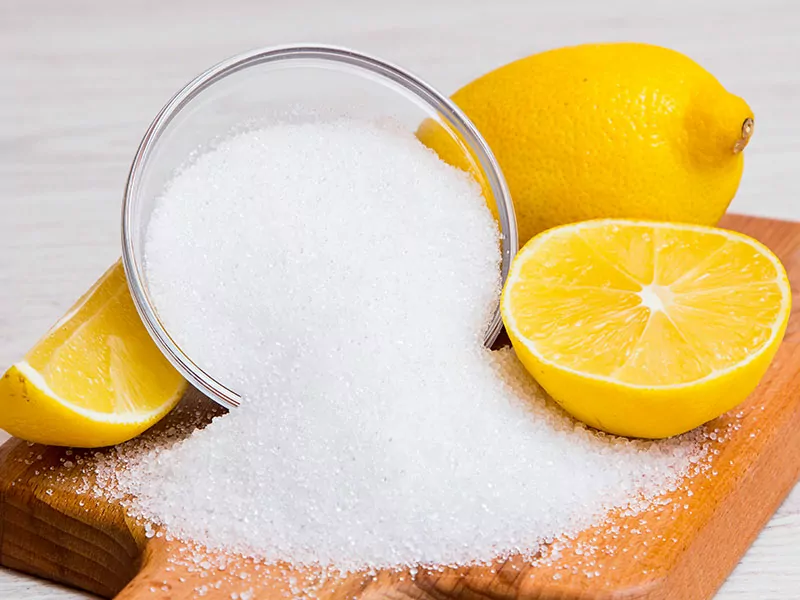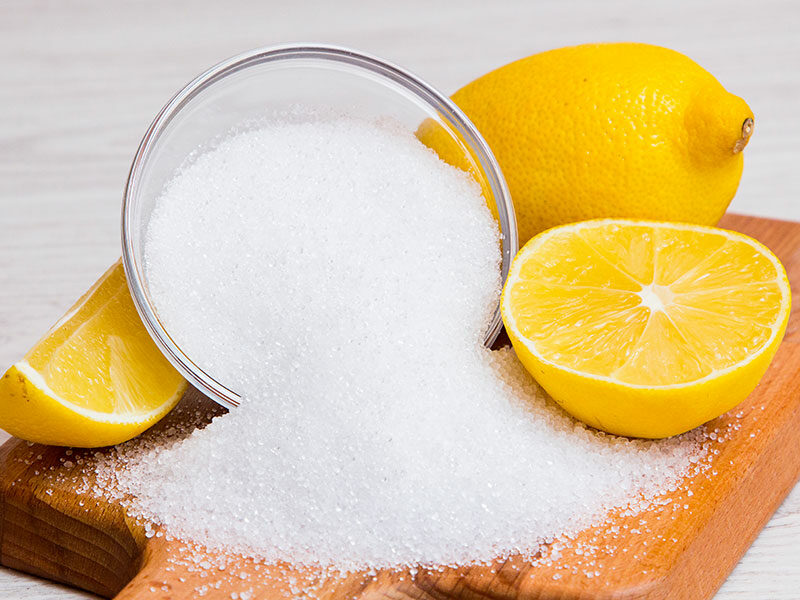 Best Citric Acid Substitutes – 4 Easy-To-Find Choices
Citric acid has special chemical properties that contribute to its beneficial uses. Depending on the use situation, the citric acid substitutes below will meet the same effect as this acid, helping you complete the tasks as you want.
1. Lemon juice
2. Tartaric acid
3. Vinegar
4. Vitamin C
Instructions To Convert The Substitutions Of Citric Acid
You not only need to know the names of substances that can substitute for citric acid but also the conversion rates between substances to use them properly. Here is the detailed table:
| | |
| --- | --- |
| Citric Acid Substitutes | Proportion |
| Lemon juice | 1/8 cup lemon juice = 1/2 teaspoon citric acid |
| Tartaric acid | 1/4 teaspoon tartaric acid = 1 teaspoon citric acid |
| Vinegar | 3 tablespoons vinegar = 1 tablespoon citric acid |
| Vitamin C | 1 teaspoon vitamin C = 1 teaspoon citric acid |
What Is Citric Acid?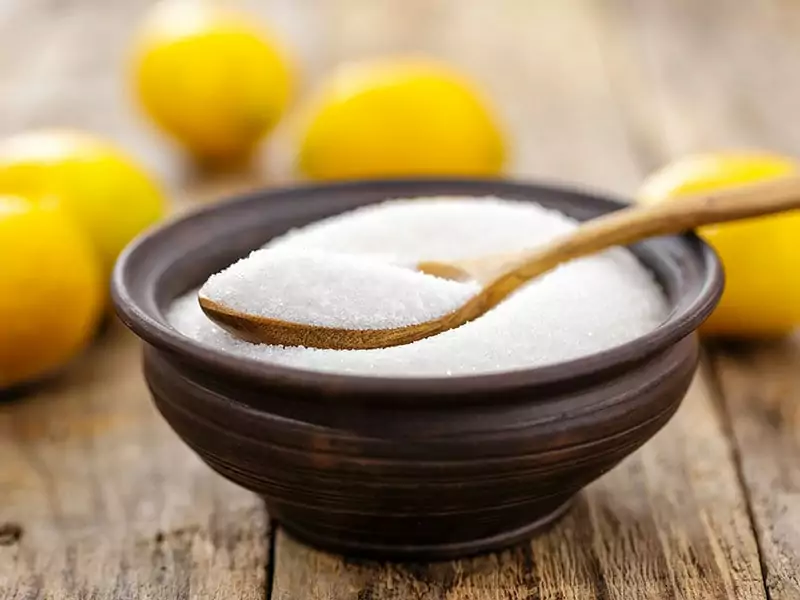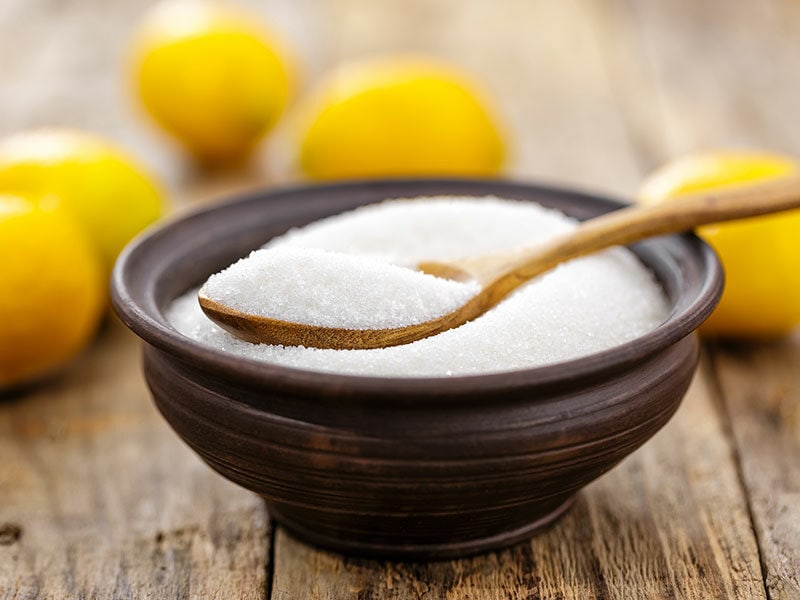 Citric acid is a commonly marketed chemical. (1) Citric acid has other names such as lemon powder and sour salt because it has a characteristic sour taste. In addition, citric acid also exists in naturally acidic foods such as fruits, especially fresh lemons.
Citric acid is a weak acid. Moreover, manufactured forms of citric acid are commonly used in the food processing and pharmaceutical industries.
It is added to medicines to help stabilize and protect the main active ingredient and to enhance or mask the taste of syrups or chewable tablets.
In 1784, citric acid was discovered by a Swedish researcher for the first time. Due to its acidic nature, citric acid is used as a preservative, especially in confectionery and soft drinks.
The simplest way to make citric acid is to extract it from lemons because citric acid is present in lemons up to 8% of the dry weight of citrus fruits. However, this is quite expensive.
No Citric Acid, No Problem! – The Best Citric Acid Substitutes In 2023
Citric acid has many of the effects listed, but there are alternatives if you can't find them. Here are the best and easiest alternatives I recommend:
1. Lemon Juice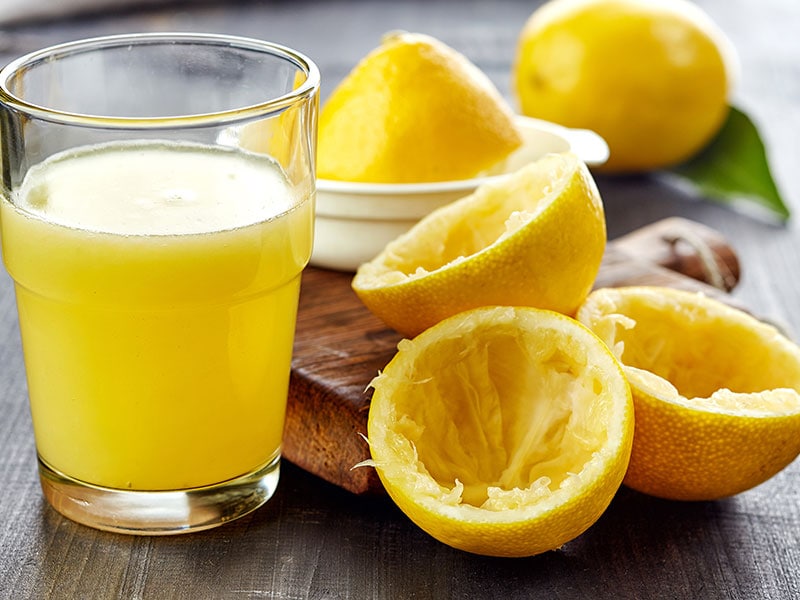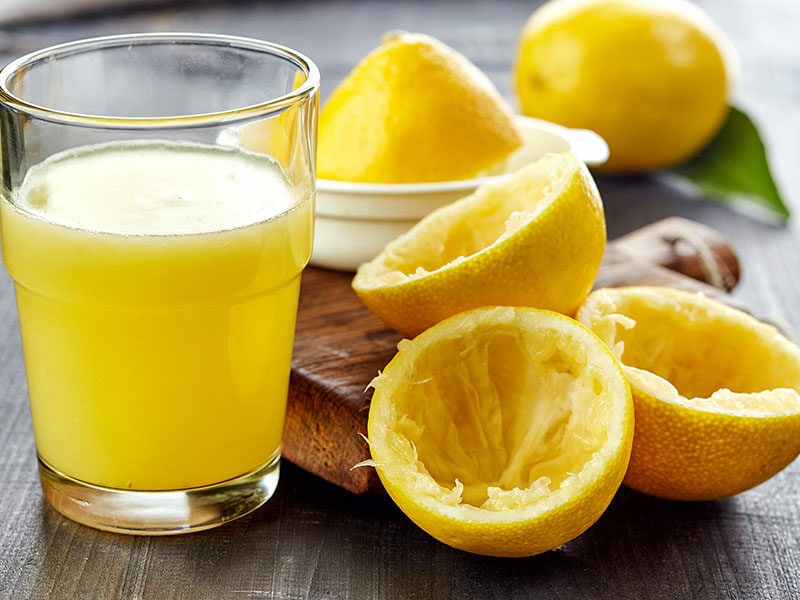 This is a significant replacement for citric acid present in many houses. Besides offering much of the savor of citric acid, lemon juice also supplies the nutrients that cannot be found in citric acid. One of the nutrients is vitamin C.
Lemon juice is also used as a short-term preservative on certain foods that tend to oxidize and turn brown after being sliced. Some examples include apples, bananas, avocados, and lemon juice's acid denatures their enzymes.
In addition, the sour taste from the lemon juice will stimulate the digestive system to work intensely, contributing to the easy digestion of food, thereby preventing the accumulation of many toxins in the body.
Since lemon juice is a liquid and pure citric acid is powder, it might be required to modify your recipe to compensate for the inclusion of powdered loss. Reduce the overall amount of additional fluids in your recipe so that it is not excessively fluid.
Another option that some people will suggest using is lemon extract. However, with the clear distinctions between lemon juice and lemon extract in mind, I don't think it's a good idea. While lemon extract has a strong fragrance, its lemon flavor is not as sour and notable as lemon juice.
2. Tartaric Acid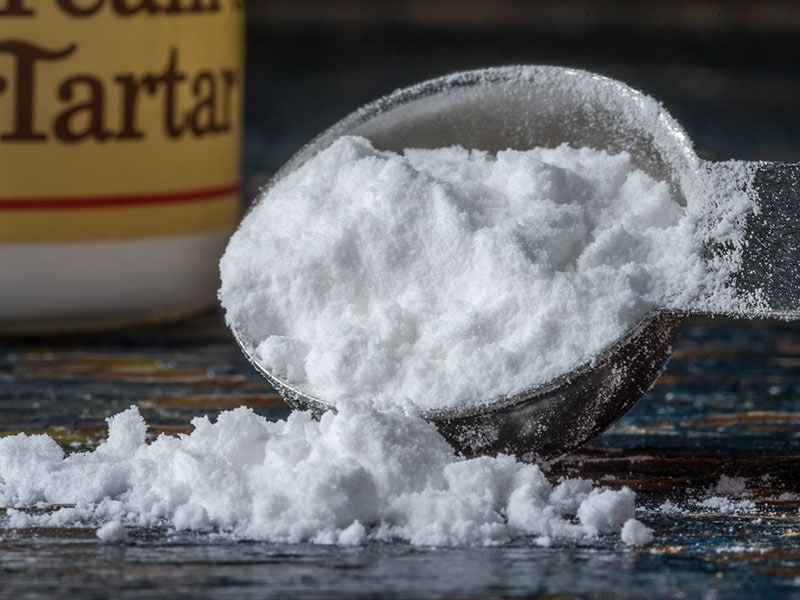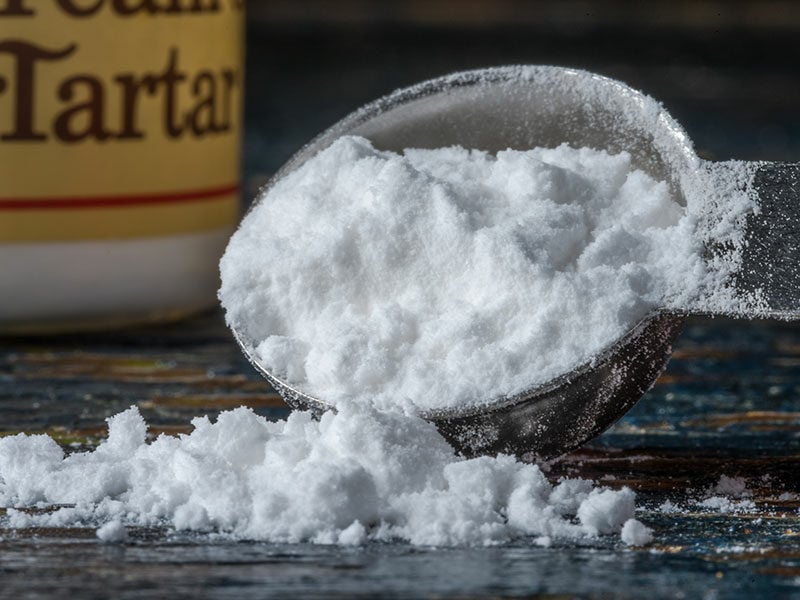 Have you ever eaten sweet and sour fruit jellies? In addition to the jelly powder, do you know how the sour taste of these jellies is created? The answer is tartaric acid; it is considered an additive in food production to create a sour taste.
Tartaric acid is a white crystalline organic acid. You can find it occurring naturally in many plants, especially fruits such as grapes, bananas, tamarinds, oranges (including succulent oranges for juicing purposes and those for eating purposes), and tangerines.
A powdered version of tartaric acid, cream of tartar can be easily found in most parts of the US. It has a flavor closely akin to lemon juice, which is a top choice to alternate cream of tartar. Due to its pronounced sourness, cream of tartar is also a prime candidate for citric acid stand-in.
It is considered a food additive, used as an antioxidant. Because of its acidic nature is often added to products such as carbonated drinks, fruit jellies, gelatin, and effervescent tablets.
It is often mixed with sodium bicarbonate and sold as baking powder. Baking powder is often used in making cakes that need to be fluffy, such as cakes and bread.
In general, tartaric acid is quite similar to citric acid, so they are entirely interchangeable. You just need to be aware that tartaric acid has a more pungent sour taste, so use a smaller amount than citric acid not to ruin the dish's flavor.
3. Vinegar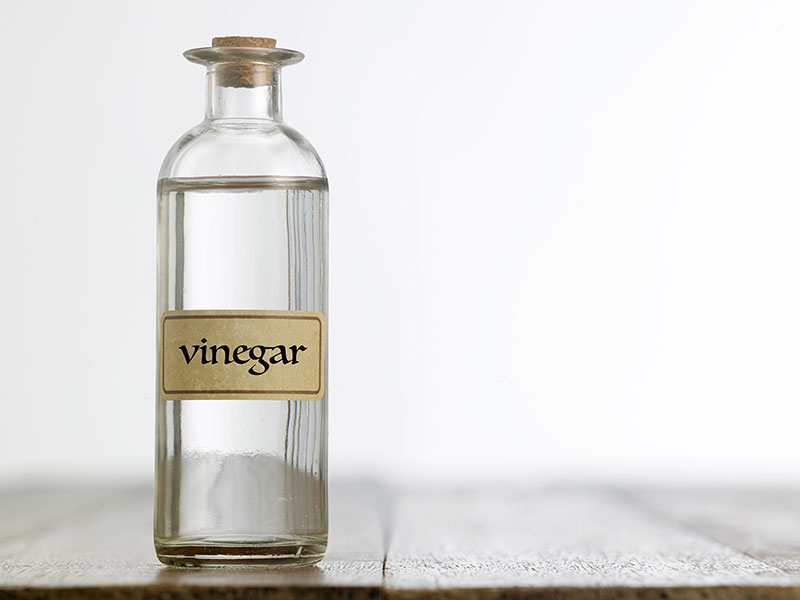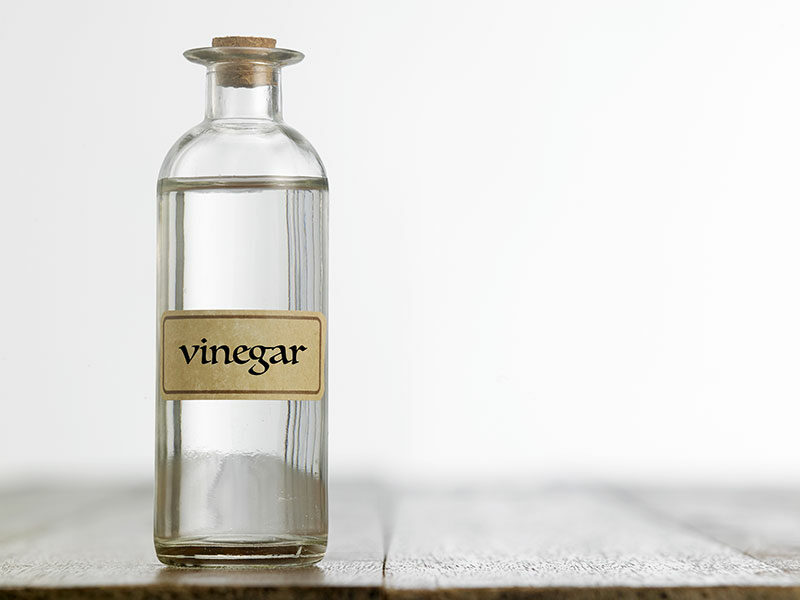 Vinegar is a liquid fermented from various foods, and the main component of vinegar is a solution of acetic acid that ranges from 2% to 5%. Vinegar is an essential ingredient in many dishes not only because of its characteristic sour taste but also its beneficial properties.
Vinegar often plays a role in giving food a sour taste. In addition, the acidic nature of vinegar will act, eliminate bacteria thoroughly and prevent their growth.
The important property that makes vinegar similar to citric acid is that it preserves the freshness of foods by limiting oxidation in foods. Vinegar comes in many varieties, such as white vinegar, apple cider vinegar, and rice vinegar.
One of the more impressive vinegar health benefits is its ability to prevent heart disease and improve heart health. Also, if you're prone to digestive issues, there's a chance vinegar could help.
Vinegar possesses characteristics and flavor that are comparable to citric acid due to its acidic makeup. Due to their differences in composition, not all vinegar types are appropriate replacements for citric acid.
When you substitute citric acid with vinegar, you need to adapt the recipe to prevent the increase in the amount of liquid affecting the texture of the meal.
From personal experience, I recommend white vinegar because the neutral taste is not too strong, helping to reduce the contrast with the original flavors of the dishes.
4. Vitamin C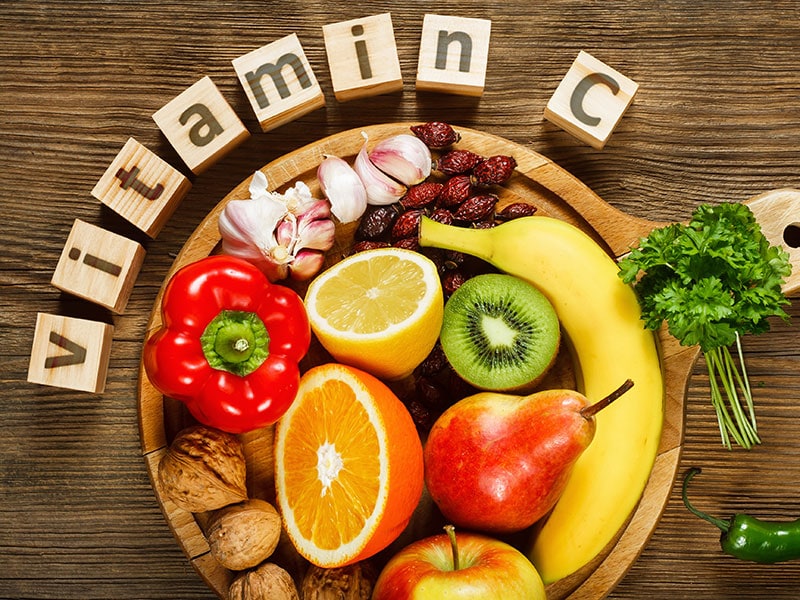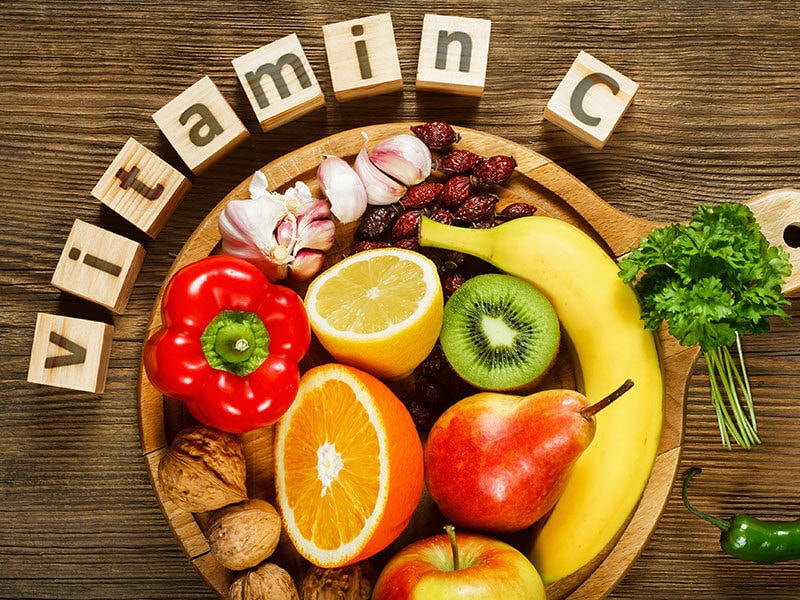 Vitamin C is a reasonably familiar vitamin, often found in citrus fruits and some foods such as tomatoes, potatoes, or leafy vegetables. Typically, you can get enough of this vitamin for the body through food, water, and pills.
Vitamin C is ascorbic acid, a water-soluble vitamin that is important for bones and connective tissue, muscles, and blood vessels. This vitamin also helps the body absorb iron, contributing to the smooth production of red blood cells.
Aside from vitamin C tablets, you can find this beneficial vitamin in most citrus fruits, pineapple juice, strawberries, first-rate apple juice, kales, kiwis, etc. These are all reliable sources to get your body that much-needed vitamin C boost.
Because it is an essential vitamin that the body cannot produce independently, you need to know about some of the great benefits of having a proper diet and preventing diseases caused by deficiency or excess—vitamin C in the body.
As an alternative to citric acid, you should take vitamin C tablets and crush them. These two are interchangeable with the same volume.
Consuming vitamin C appropriately can help you strengthen your health to fight Covid-19?
FAQs
I hope the detailed information provided above has answered your questions about citric acid and its alternatives. If you're still not sure, check out some of the most commonly asked questions that have been answered below. Surely there will be a solution to your problem.
Take Advantage Of These Citric Acid Substitutes!
As mentioned above, citric acid is an indispensable ingredient in many recipes with so many essential roles. In addition, it also offers excellent applications in other fields such as food preservation and cosmetic manufacturing.
If you can't find citric acid or want to substitute it in your recipe for some personal reason, you'll need alternatives handy. I have provided detailed comparisons of the 4 best options that you can easily find and buy.
Be aware, however, that the alternatives may not be as effective as the original citric acid. But you don't need to worry either, as the other options still have the same effect and provide additional benefits.
Read the information carefully and choose the replacement for citric acid that is right for your needs. If you have any questions or share anything about this, please let me know through the comments section. Your feedback is my great motivation!
Nutrition Facts
1 servings per container
---
Amount Per ServingCalories54
% Daily Value *
Total Fat 0.6g

0

%
Sodium 2.4mg

1

%
Potassium 251mg

8

%
Total Carbohydrate 17g

6

%

Dietary Fiber 0.7g

0

%
Sugars 6.2g

Protein 0.9g

0

%
---
* The % Daily Value tells you how much a nutrient in a serving of food contributes to a daily diet. 2,000 calories a day is used for general nutrition advice.
Reference
ncbi.nlm.nih.gov. 2021. Citric acid.
Well+Good. 2021. Here's what you need to know about citric acid, the food additive hiding *everywhere*.